While competing airlines often focus on price in Economy, Qantas instead keeps its product at the forefront. That is, while Qantas flights might sometimes cost more upfront to book, you don't pay again to enjoy parts of the experience.
From checked baggage to inflight entertainment, complimentary drinks and snacks to frequent flyer points, you're unlikely to need your credit card again after booking.
Point Hacks hopped aboard the Flying Kangaroo's domestic Boeing 737 from Brisbane to Adelaide to bring you this review.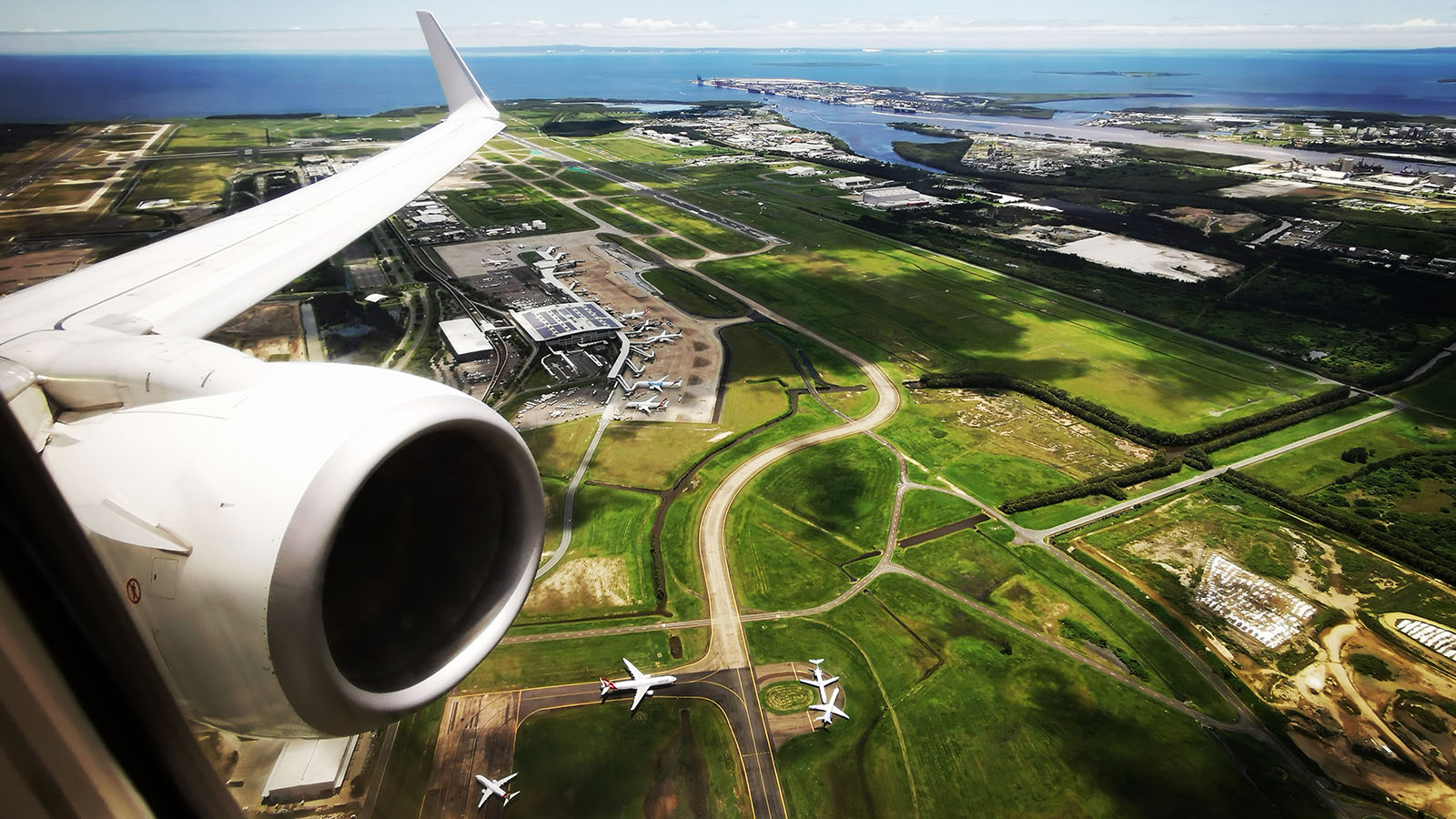 Check-in, lounge and boarding
Without any baggage to check-in, it was straight to security. Normally, Qantas' Premium Lounge Entry provides a fast-track through the formalities for those with lounge access. On this Friday morning, it was unfortunately closed without explanation – although the facility has since reopened.
Once upstairs, eligible travellers can head to the Qantas Club or Qantas Business Lounge.
Lounge access isn't included as standard in Qantas Economy. But with Qantas Club access provided through my Qantas Gold status, I settled in for coffee and a light breakfast.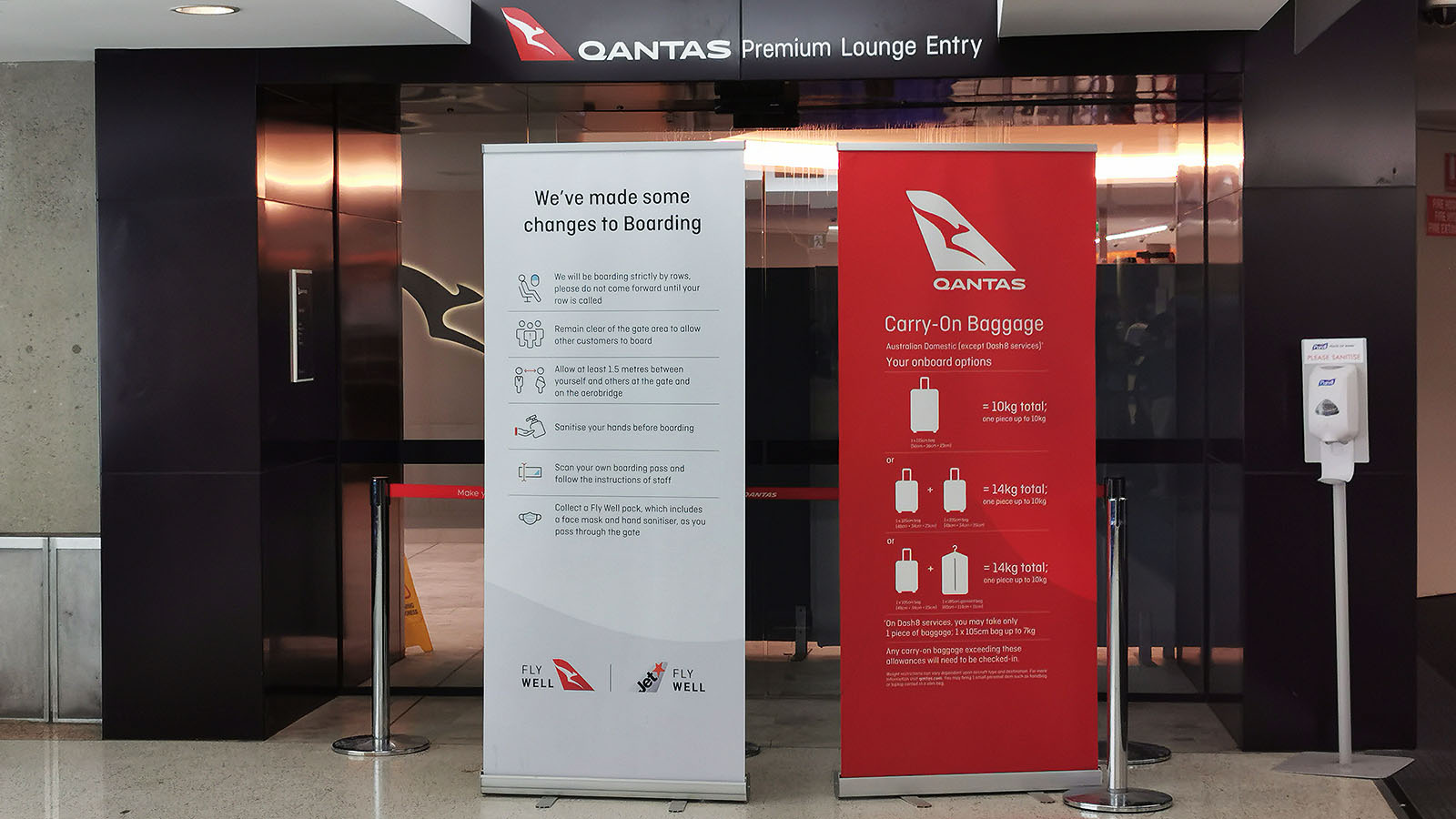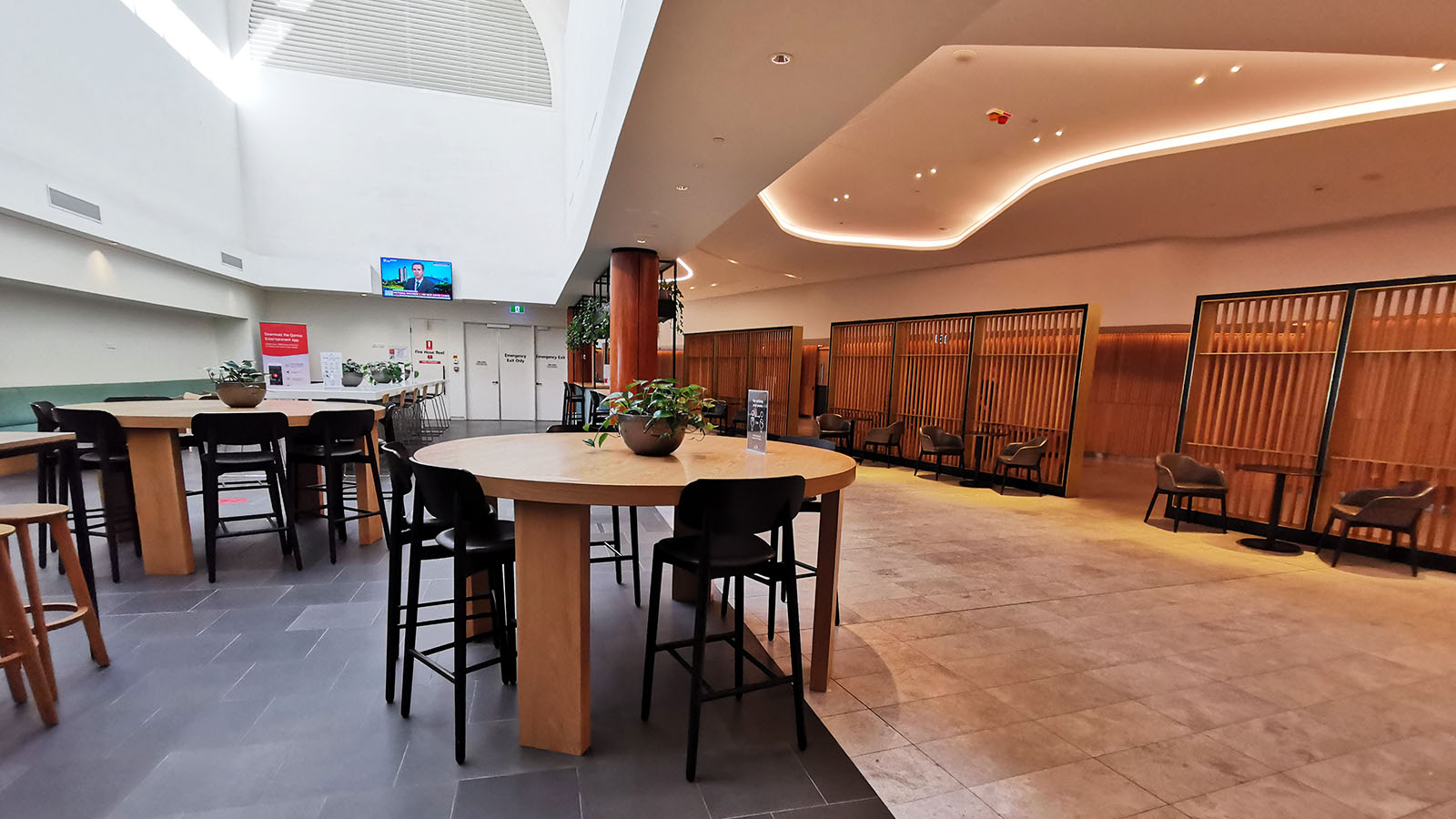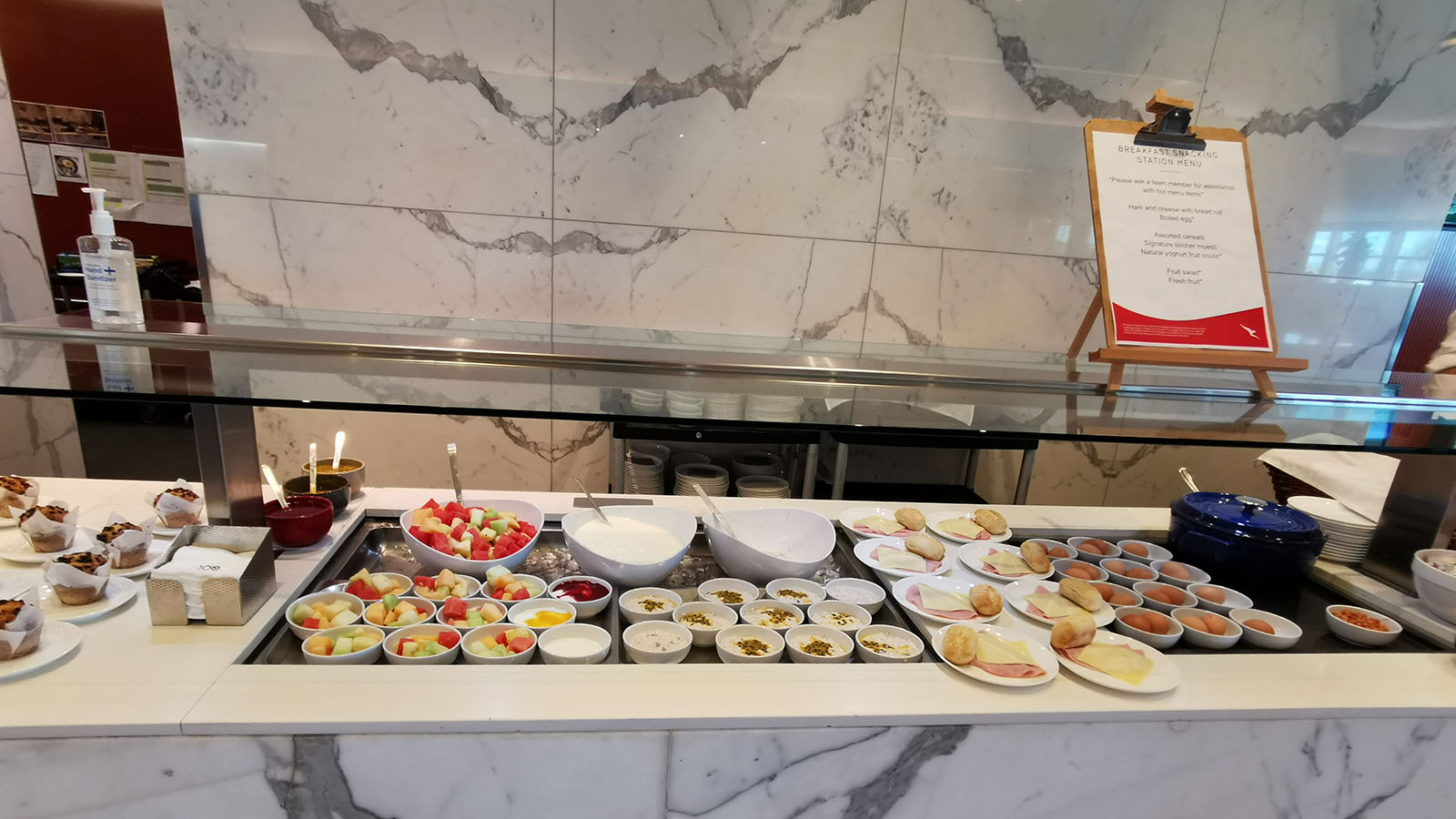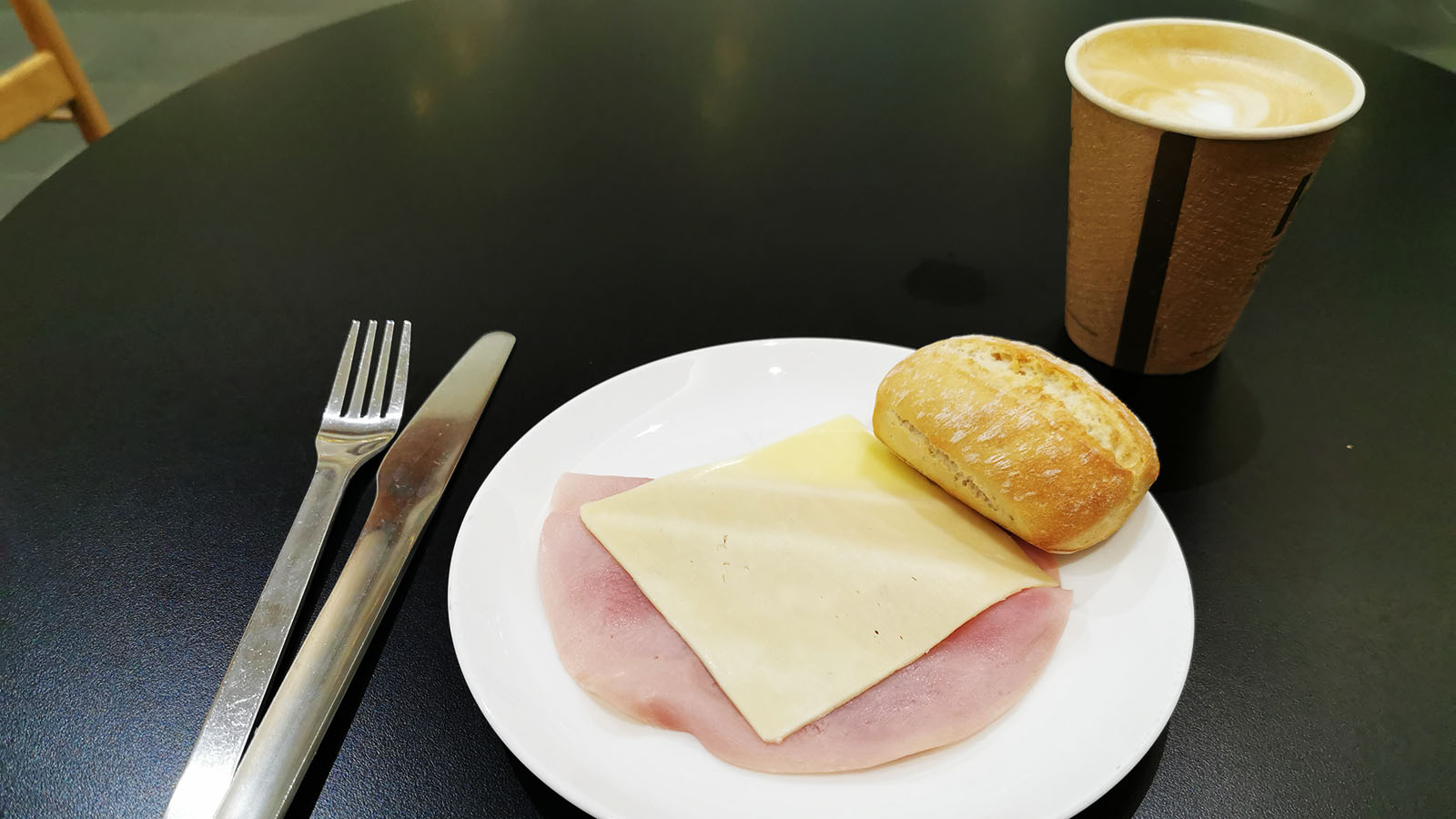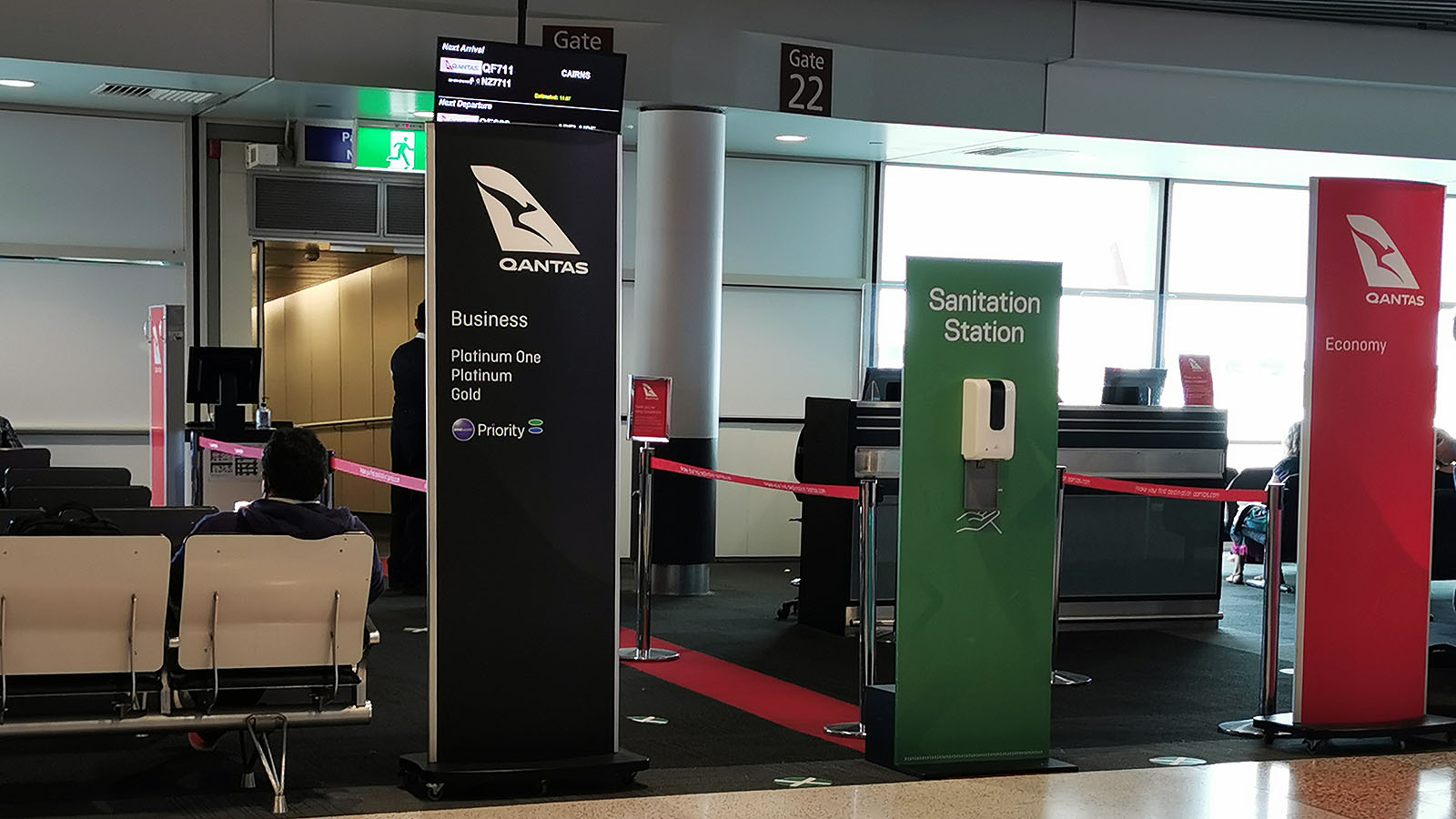 After a quick Zoom call – which the lounge's Wi-Fi was speedy enough to support – it was straight to the gate. General boarding is currently called by row number, with a separate queue and announcement for priority boarding. It works a treat, and I'm one of the first to take my seat.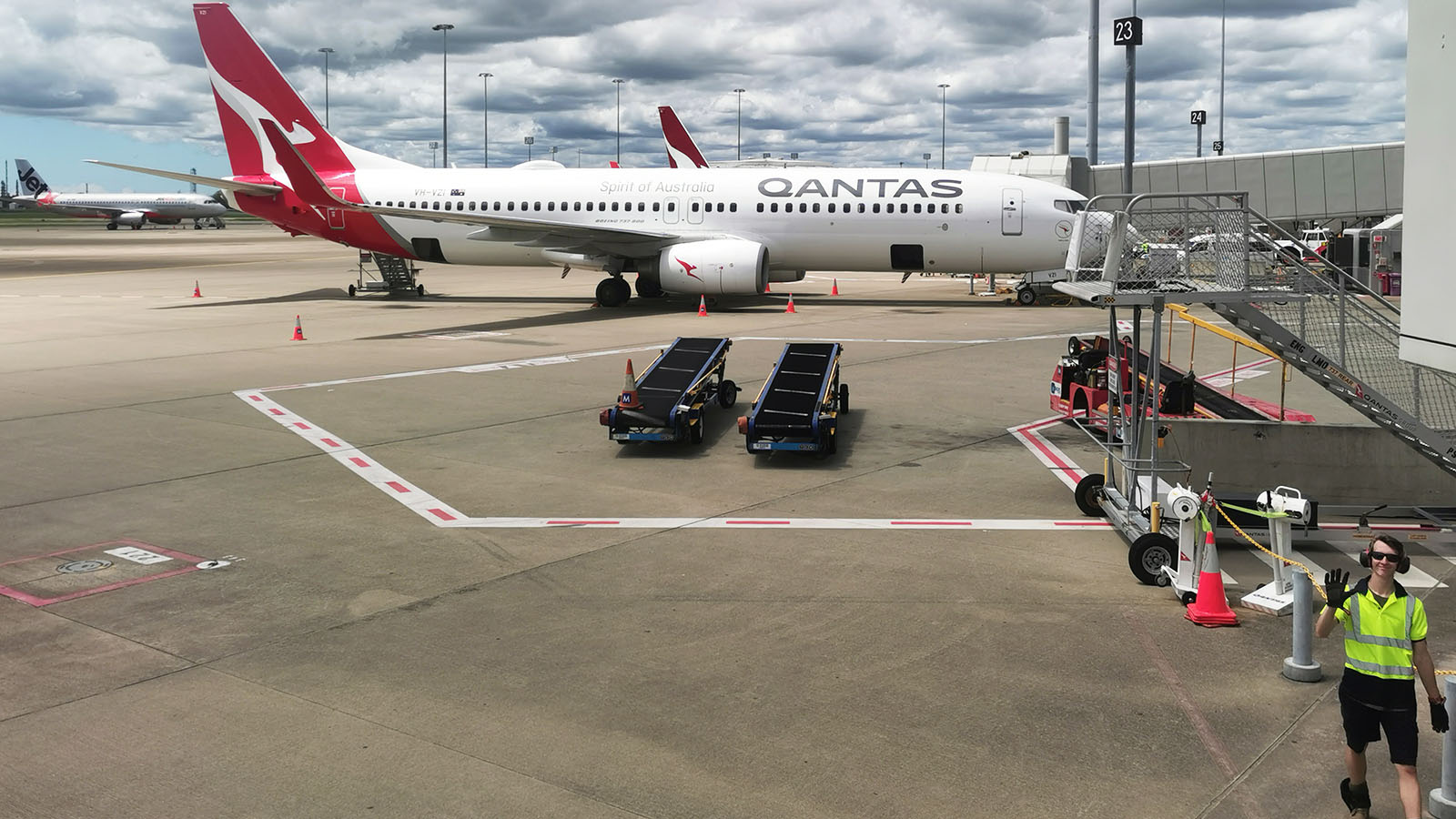 Being in a window seat, this head start provides a great chance to relax and settle in, knowing I'm ready to fly.
Qantas Boeing 737 Economy seating
Aboard Qantas' Boeing 737s, Economy spans 27 rows in a 3-3 layout, just behind Qantas Business.

Most seats offer a comparable experience, but a select few rows provide a much more comfortable journey. For starters, you'll find extra legroom at the exit rows (13-14). They're a great option for longer domestic flights, but perhaps less so for short hops. That's because you can't keep bags within reach for take-off and landing.
The other choice pick is right at the front of Economy, in row four. Here, you get extra space to stretch out and room for your bags.
These seats are popular, so they're normally reserved for Qantas Platinum One and Qantas Chairman's Lounge members. But closer to each flight, they're sometimes unlocked for other travellers, too. In this case, the prized 4A appeared on cue exactly 80 hours before take-off. Keep that trick up your sleeve!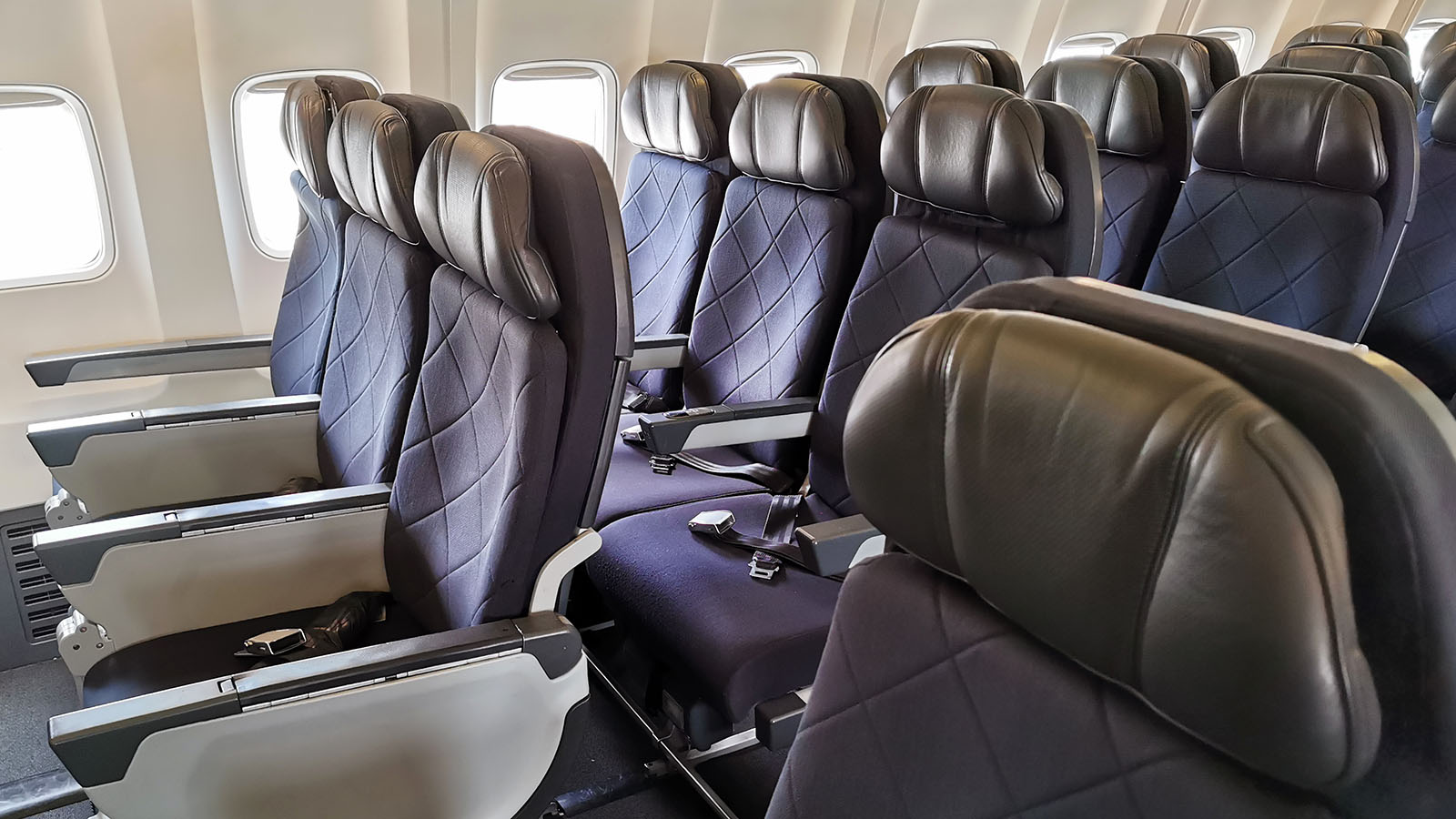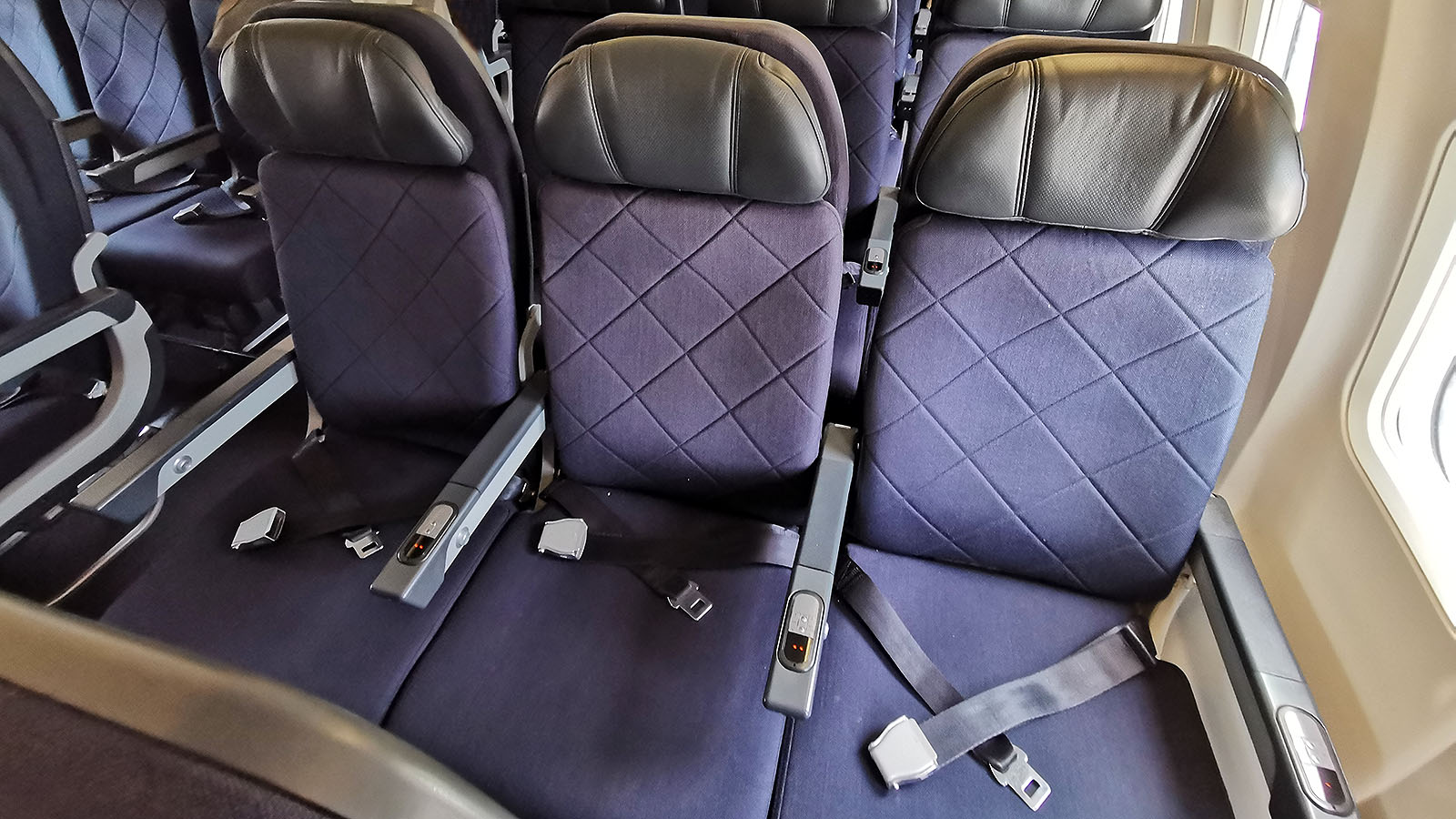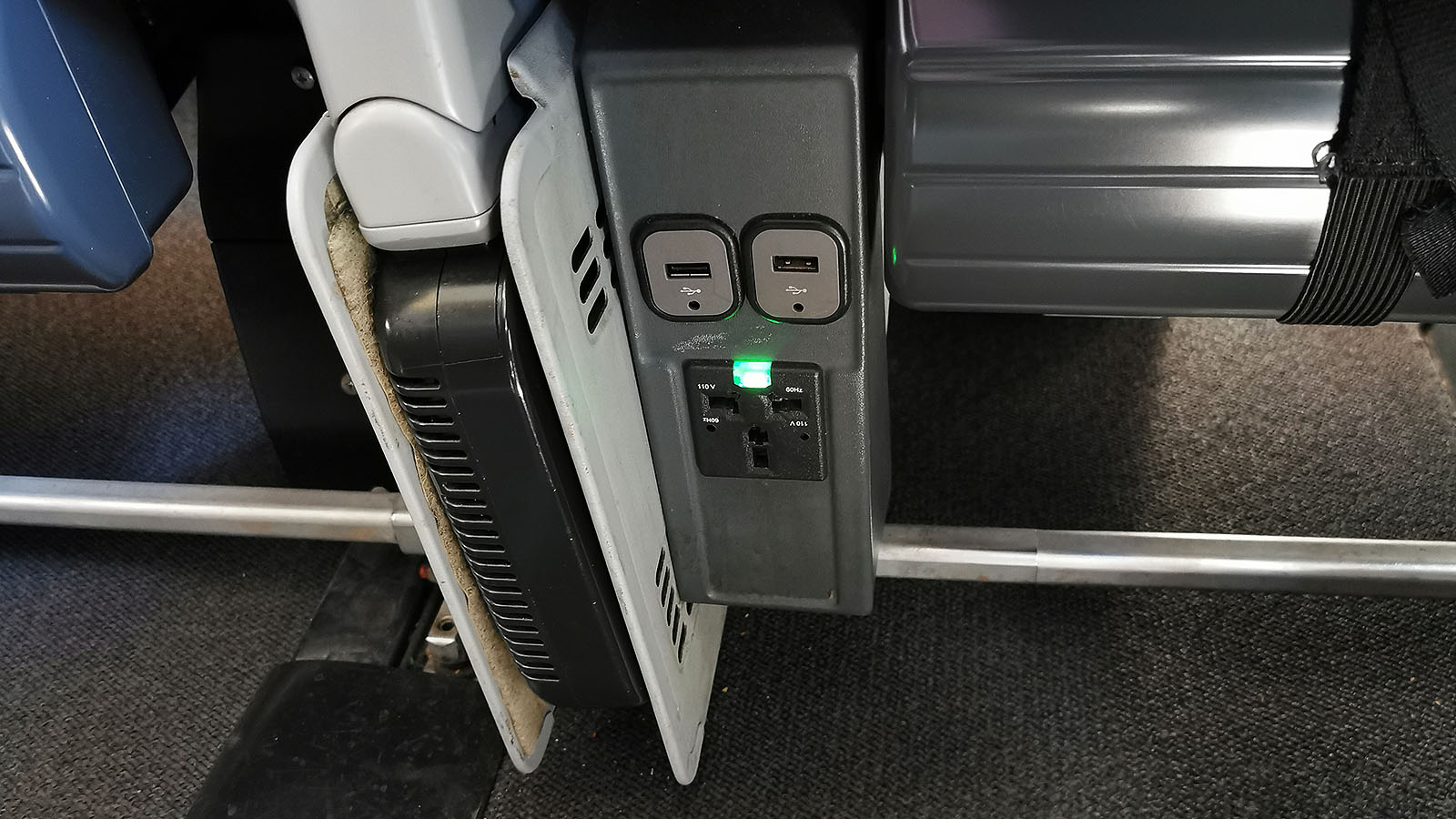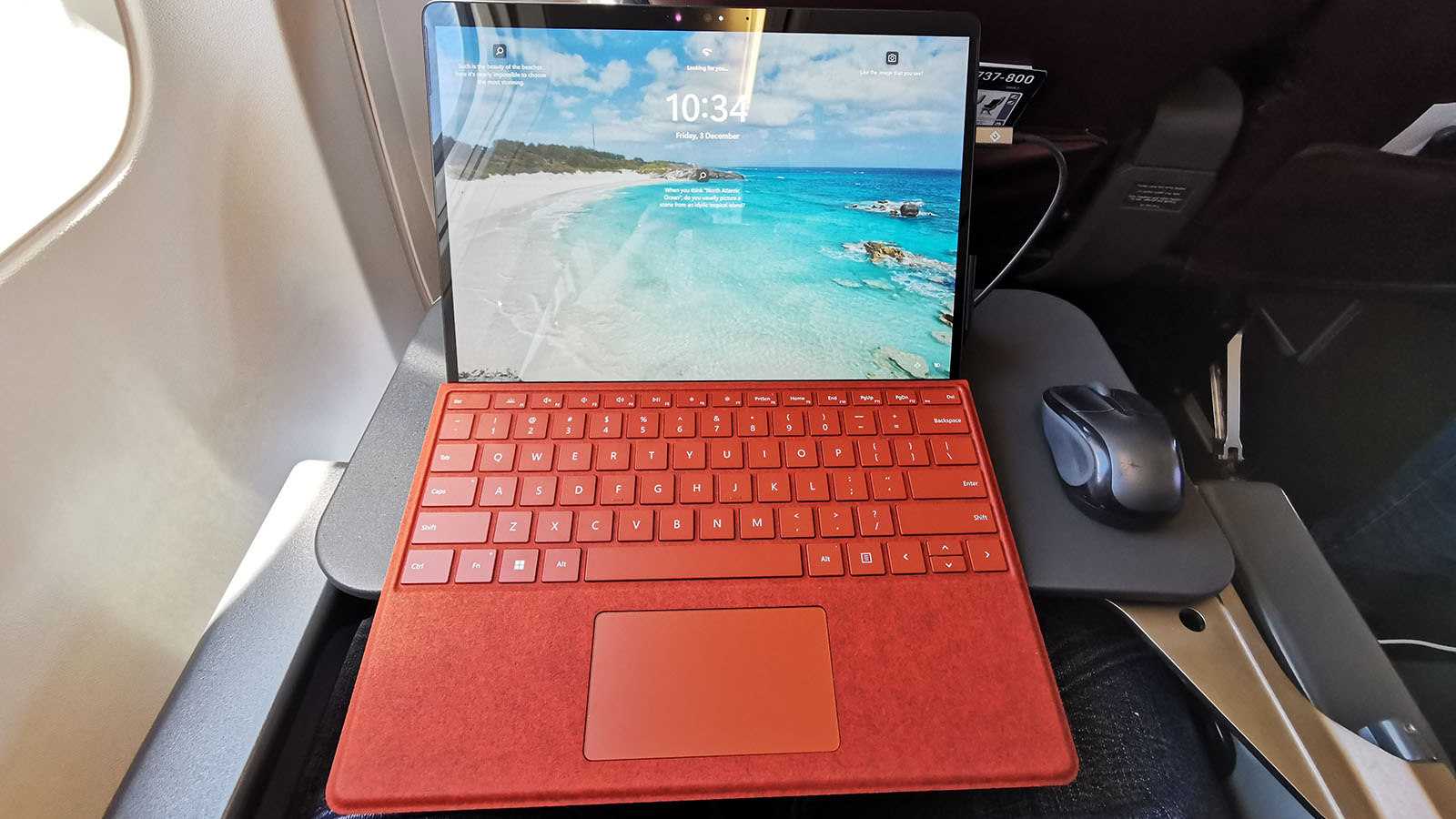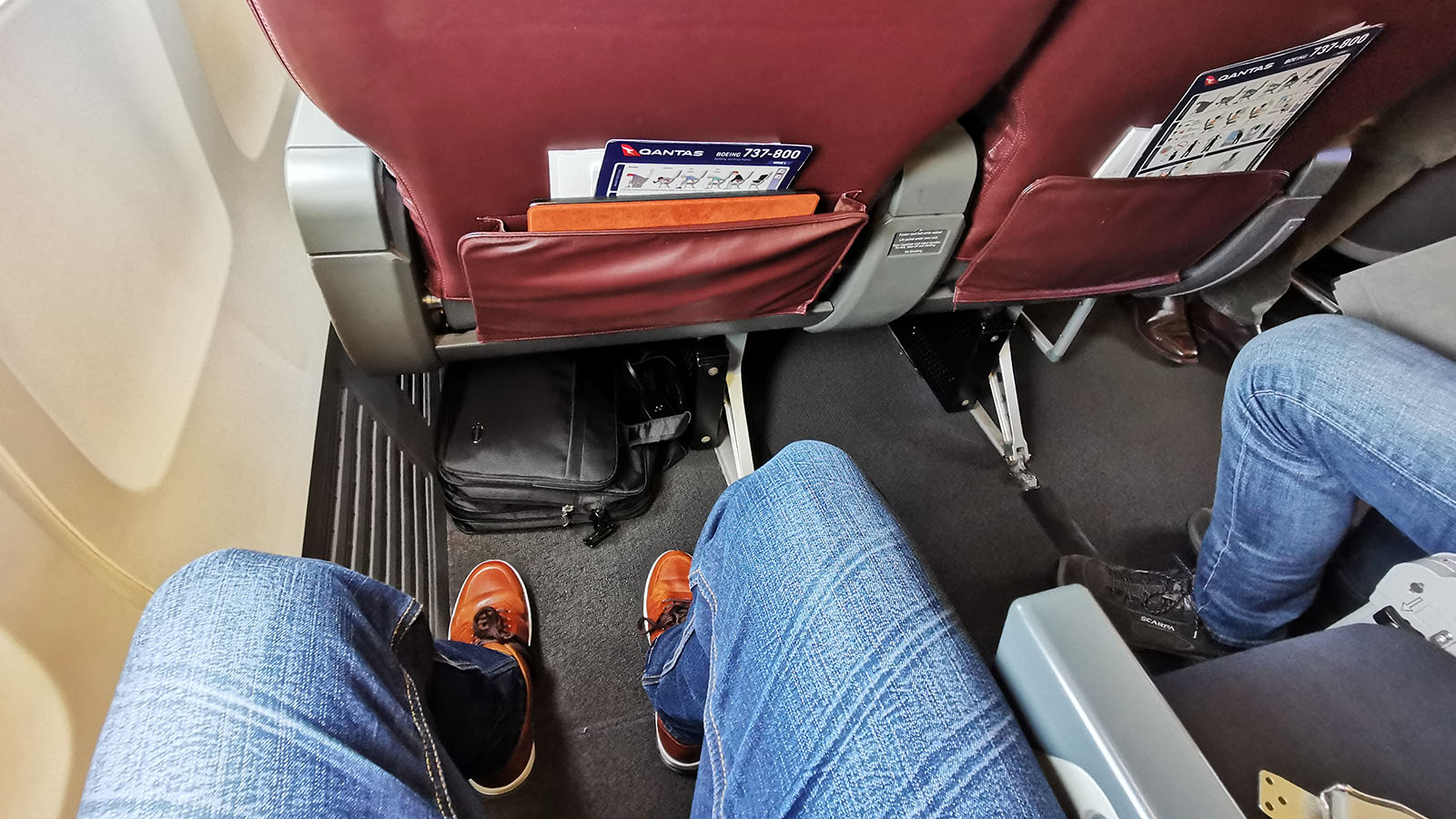 To the seat itself, an adjustable headrest helps you get comfortable. AC and USB power is available in Economy on many of Qantas' Boeing 737s. In row four, the outlets are below your seat – while elsewhere, they're easier to spot.
The rest of the seat is as you'd expect, with a tray table, seatback storage, a reading light and an adjustable air vent at every seat.
Qantas Boeing 737 Economy food and beverage
With a 10:10 am departure from Brisbane, QF663 finds a snack service on board.
There's an offer of tea or coffee, aside water or a variety of soft drinks. To nibble on, a mango and passionfruit cookie, which also pops up in Qantas Business from time to time.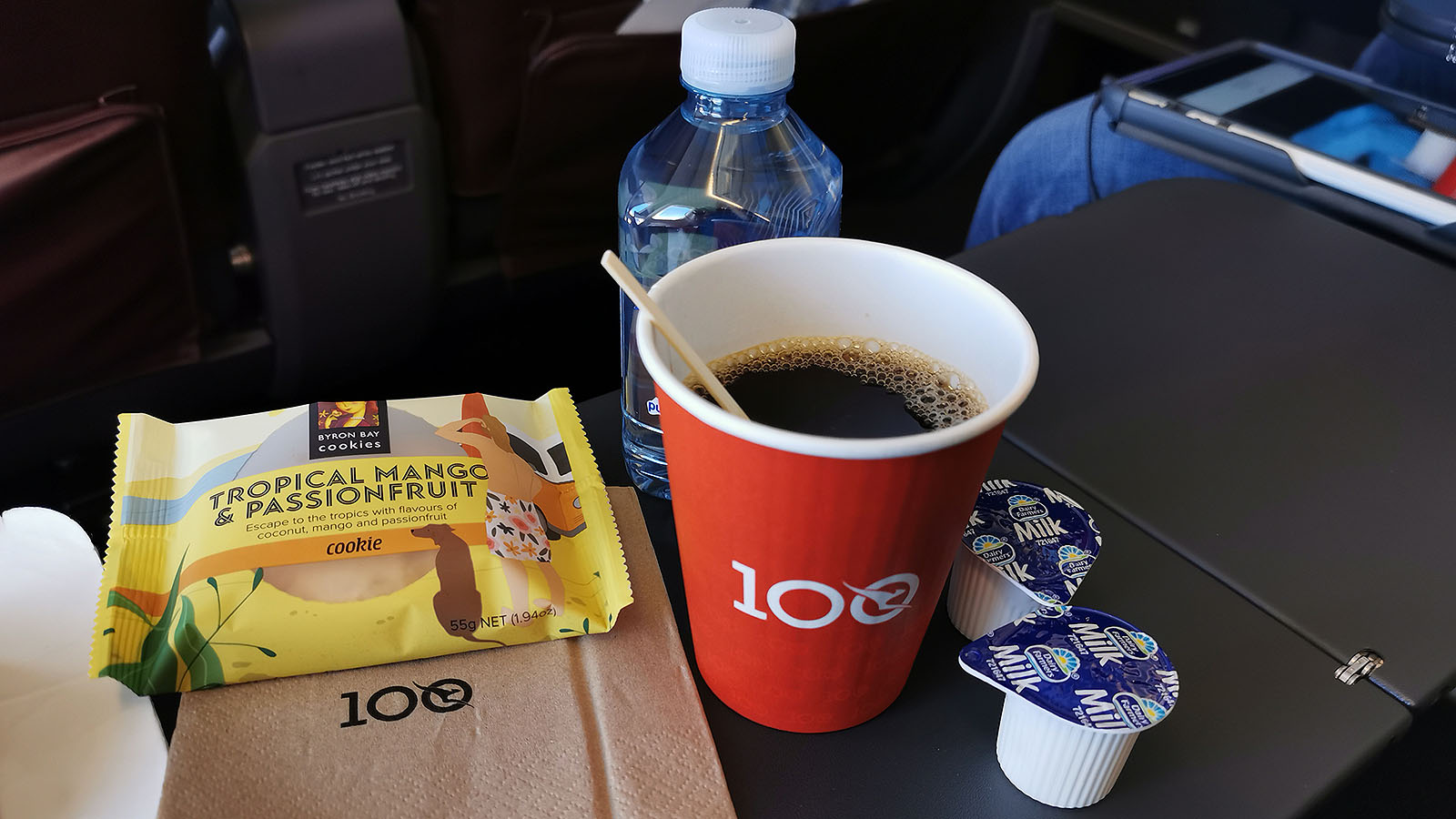 I didn't feel there needed to be anything more on this post-breakfast, pre-lunch flight. If you're travelling in the early morning or early evening, expect something more substantial than a cookie as a light meal. On evening flights, beer and wine also comes complimentary in Qantas Economy.
Qantas Boeing 737 Economy service and entertainment
On this journey, Qantas' free inflight Wi-Fi was put to great use. Being a busy business day, that meant I could stay up-to-date with work in the air, which helped keep my schedule free on the ground upon arrival.
But if your travels allow you to kick back, Qantas serves up on-demand content on every Boeing 737 Economy flight.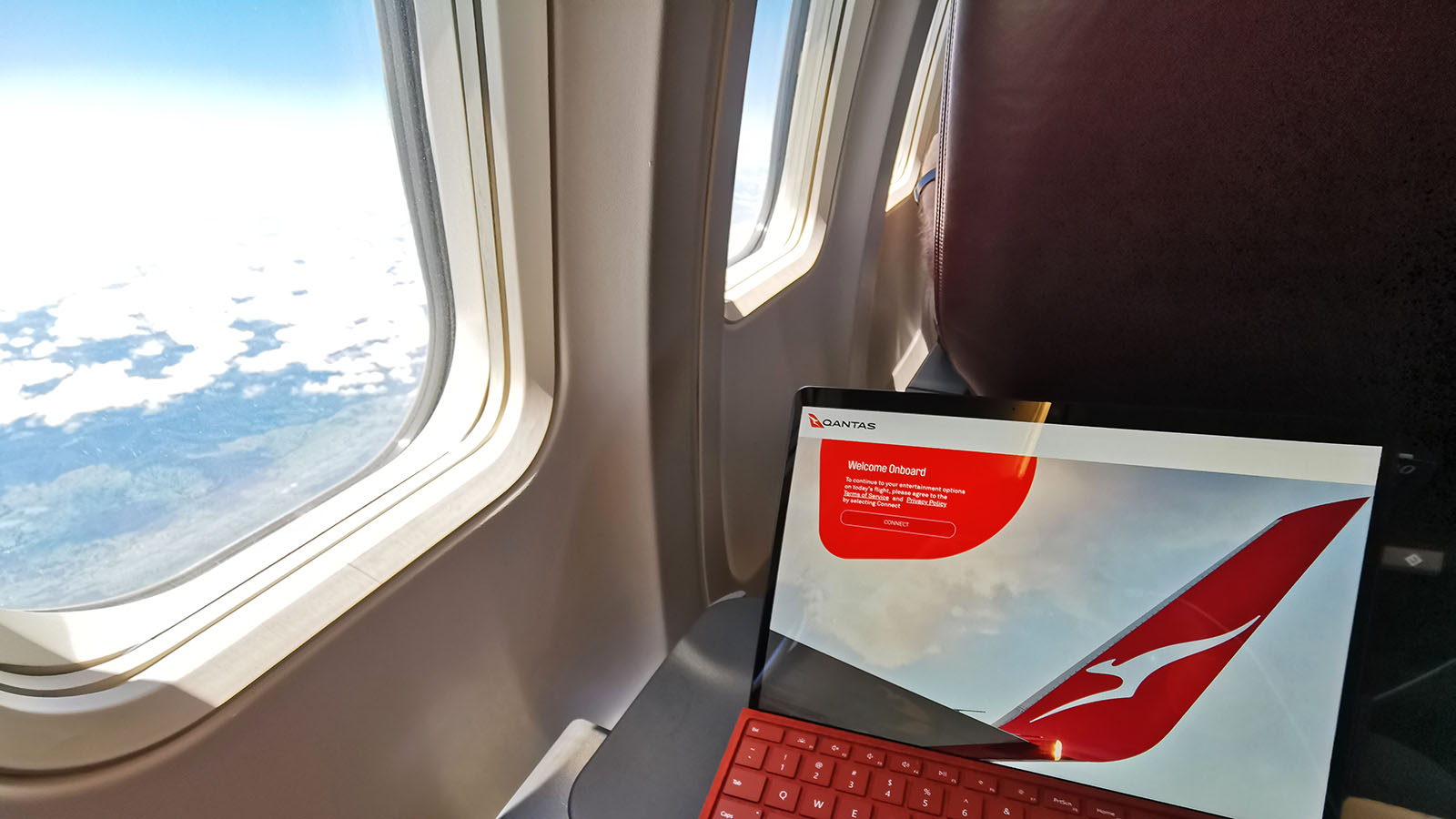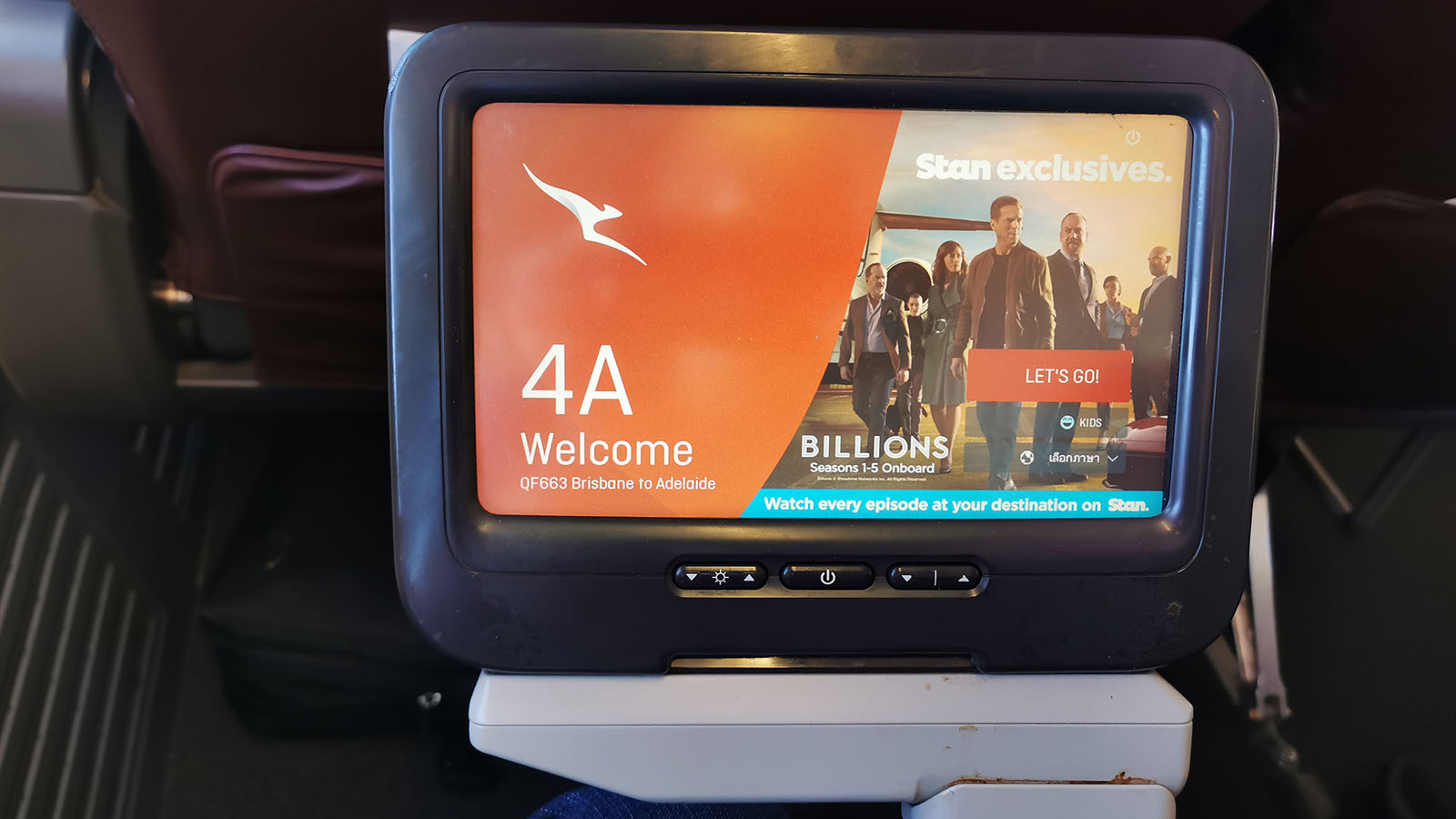 On this jet, seatback (or fold-up) screens deliver a host of movies and TV shows, including new release content like the season return of Billions. On some Qantas Boeing 737s, your choice of entertainment is instead delivered to your own device over the plane's Wi-Fi network.
While row four boosts your legroom, it does limit your viewing time on board. Because the screens here fold up from beneath the seat, they need to be stowed for take-off and landing. At all other rows, the screens are mounted to the seat in front of you, for true gate-to-gate entertainment.
With my head buried in work, it's not long before I catch a glimpse of Adelaide as we near arrival.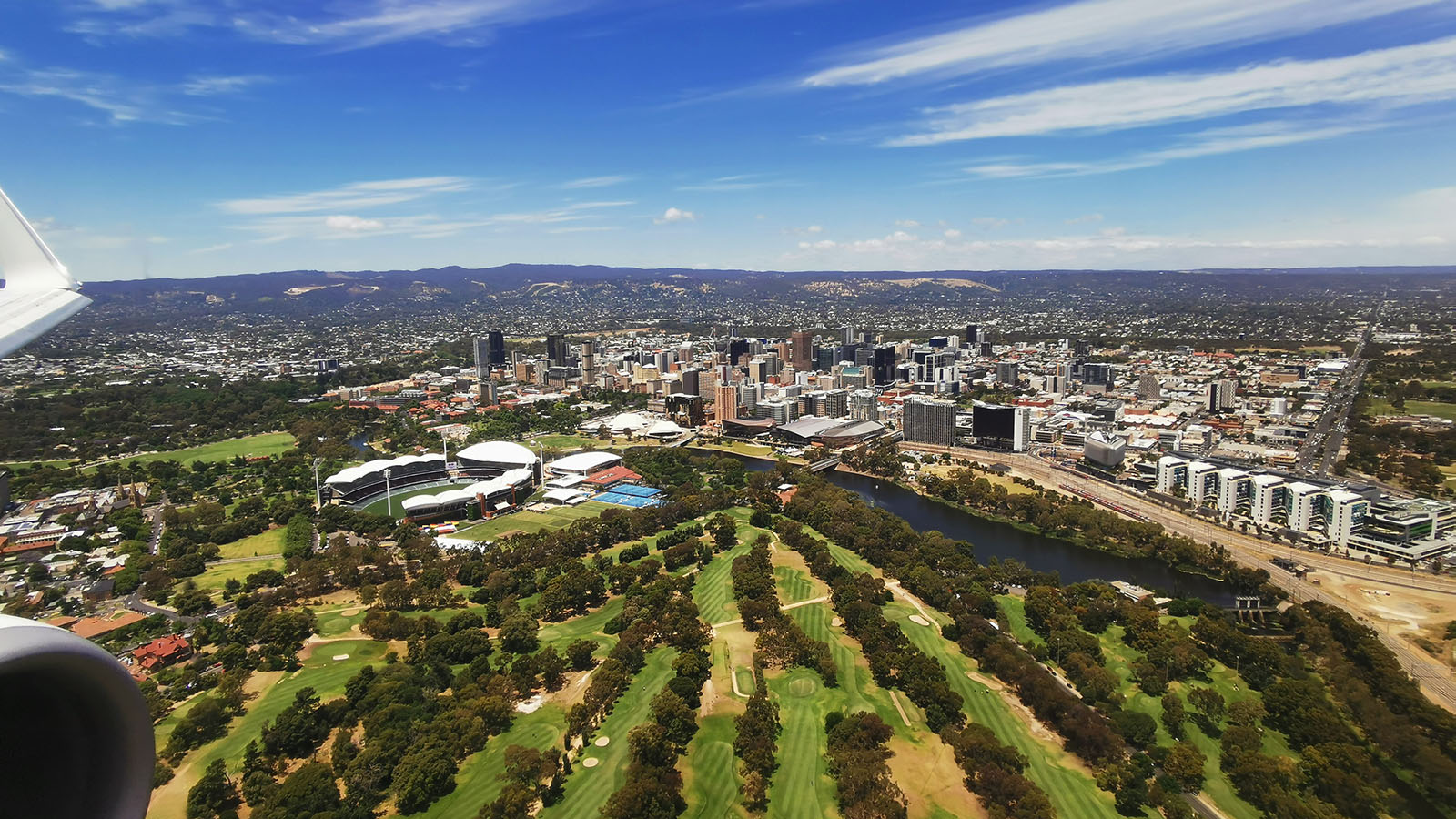 Cabin crew on this flight are approachable, without being too intrusive. A quick offer of another water while I'm working is appreciated – as is the greeting of 'welcome back' when I first step on board.
Summing up
People travel for all different reasons. With fast inflight Wi-Fi for working and a decent entertainment library for relaxing, Qantas Economy meets the needs of most travellers.
Because of that, I'd have been as happy on this flight in 'holiday mode' as I was on a work day. With Brisbane's Premium Lounge Entry also seemingly back in service, Qantas again sets the standard in domestic Economy.
Photography by Chris Chamberlin, who travelled at Point Hacks' expense. Feature image courtesy of Qantas.
Qantas Boeing 737 Economy (Brisbane – Adelaide)
was last modified:
December 9th, 2022
by