'Fiji time' isn't just for when you set foot in your resort. No, the free-flowing Champagne, the wide smiles and that wondrous sense of excitement can begin well before you've left Australia. Fiji Airways' Airbus A330 Business Class isn't the fanciest – the Airbus A350 takes that honour – but I'm still thrilled when I take my seat.
I've used Qantas Points to secure a seat in Fiji Airways A330 Business Class from Melbourne to Nadi – my first international flight in over two years. That fact aside, I'm mightily impressed with what the airline has to offer, from delicious dining to cheerful service.
And with great reward seat availability for two passengers, you could soon be taking in this golden glow with someone special as well.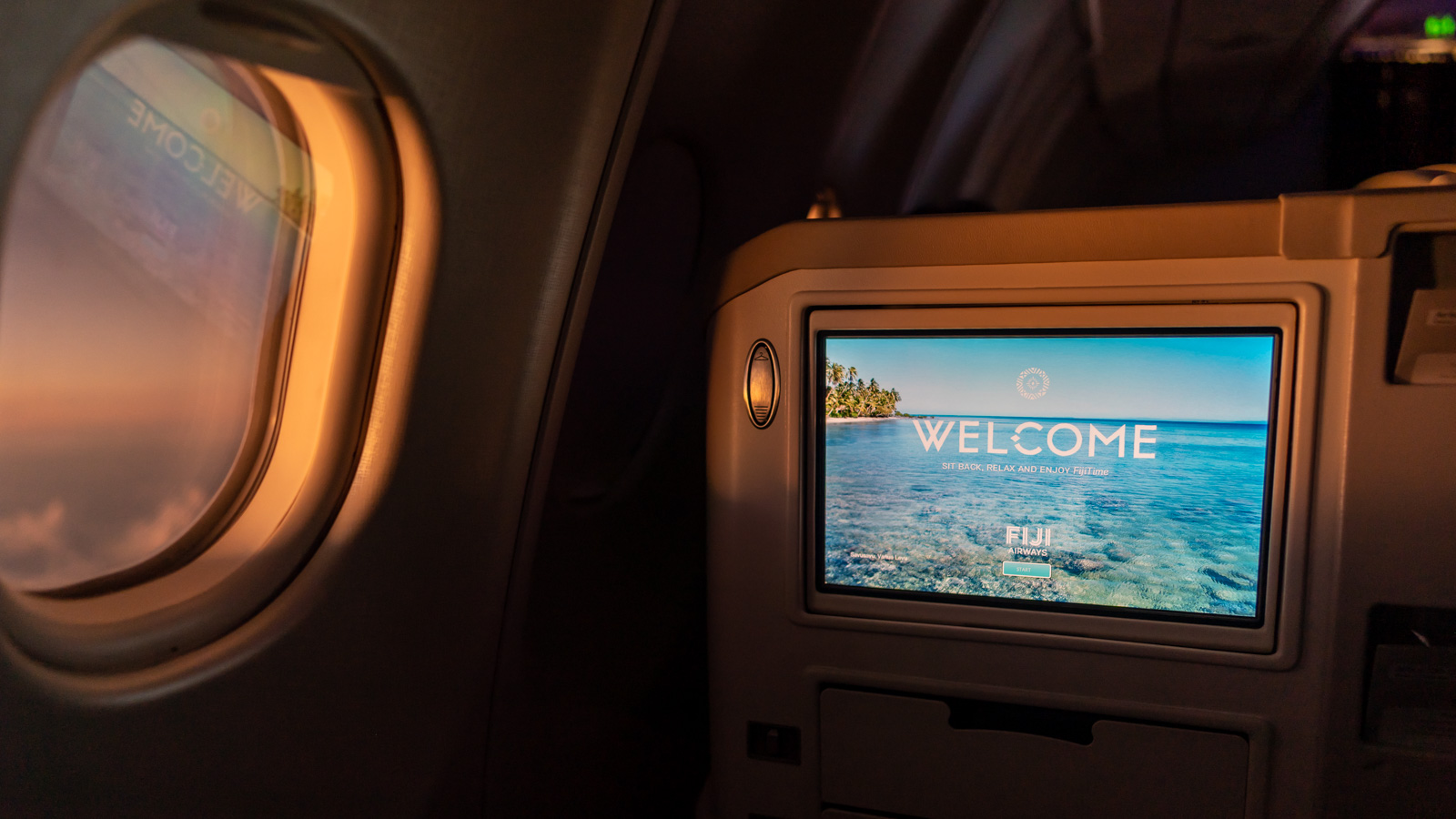 Before the flight
At the airport
My taxi drops me off at Melbourne International Airport just after 9 am. For a flight that leaves at 1:50 pm, that might be a tad excessive – but I'm doing my rapid antigen test on the spot, and also want to maximise my lounge time. Fiji Airways currently opens its check-in counters four hours before departure.
Indeed, my Histopath results come through at 9:54 am and mere minutes later, I've whizzed past the priority check-in to verify my documents and get my boarding pass. Heading under the bright yellow 'Departures' sign has never felt so good.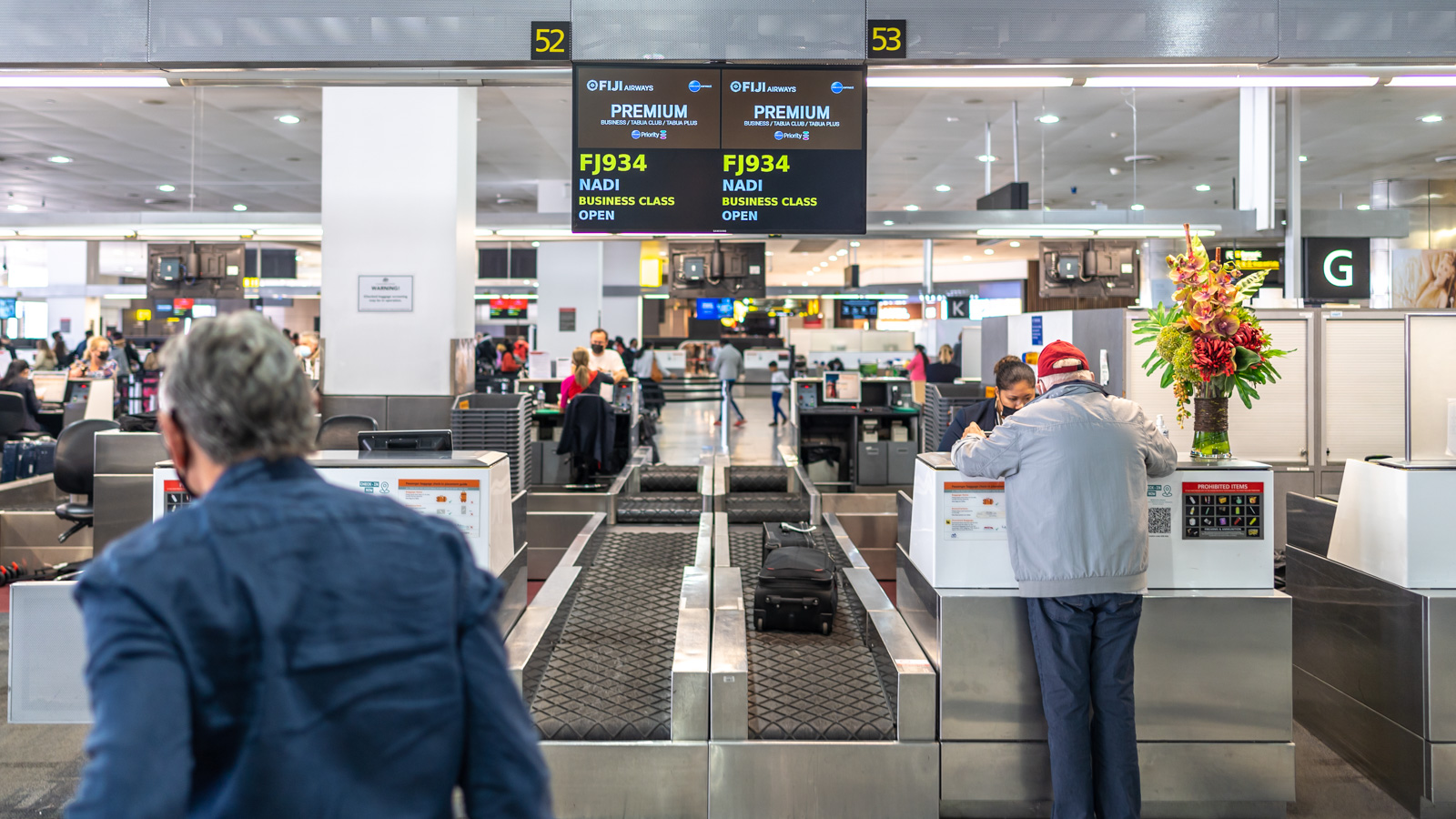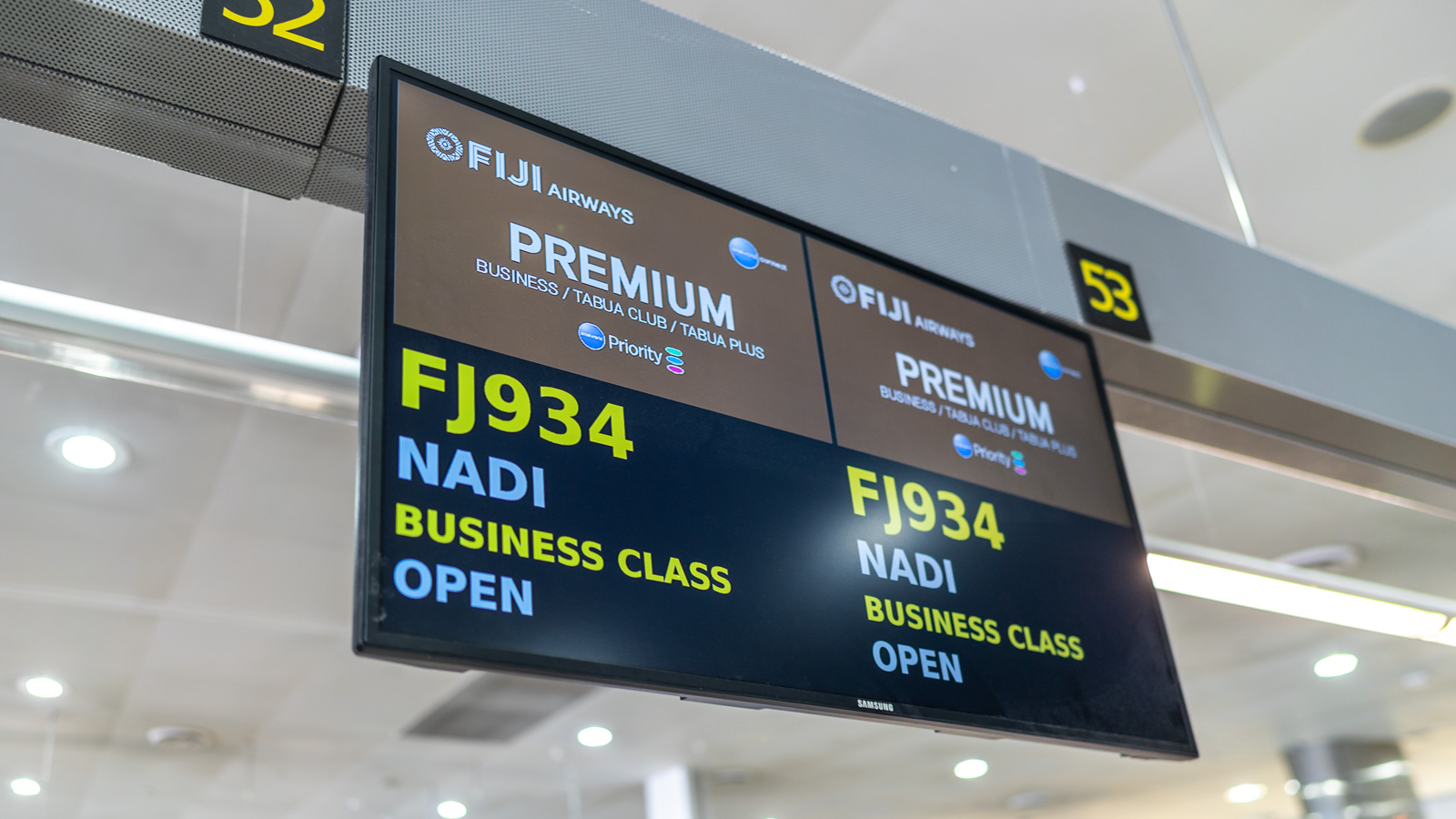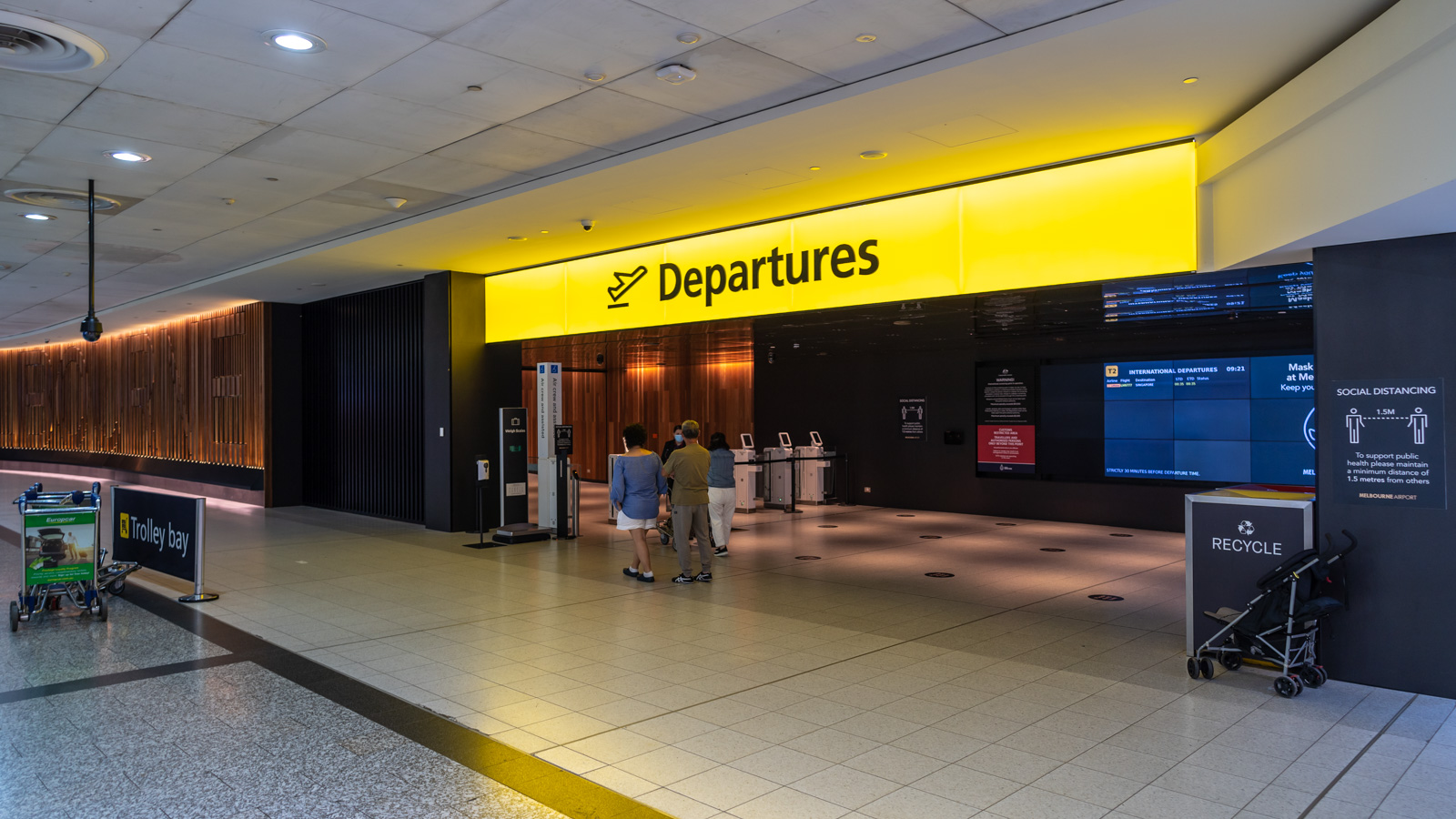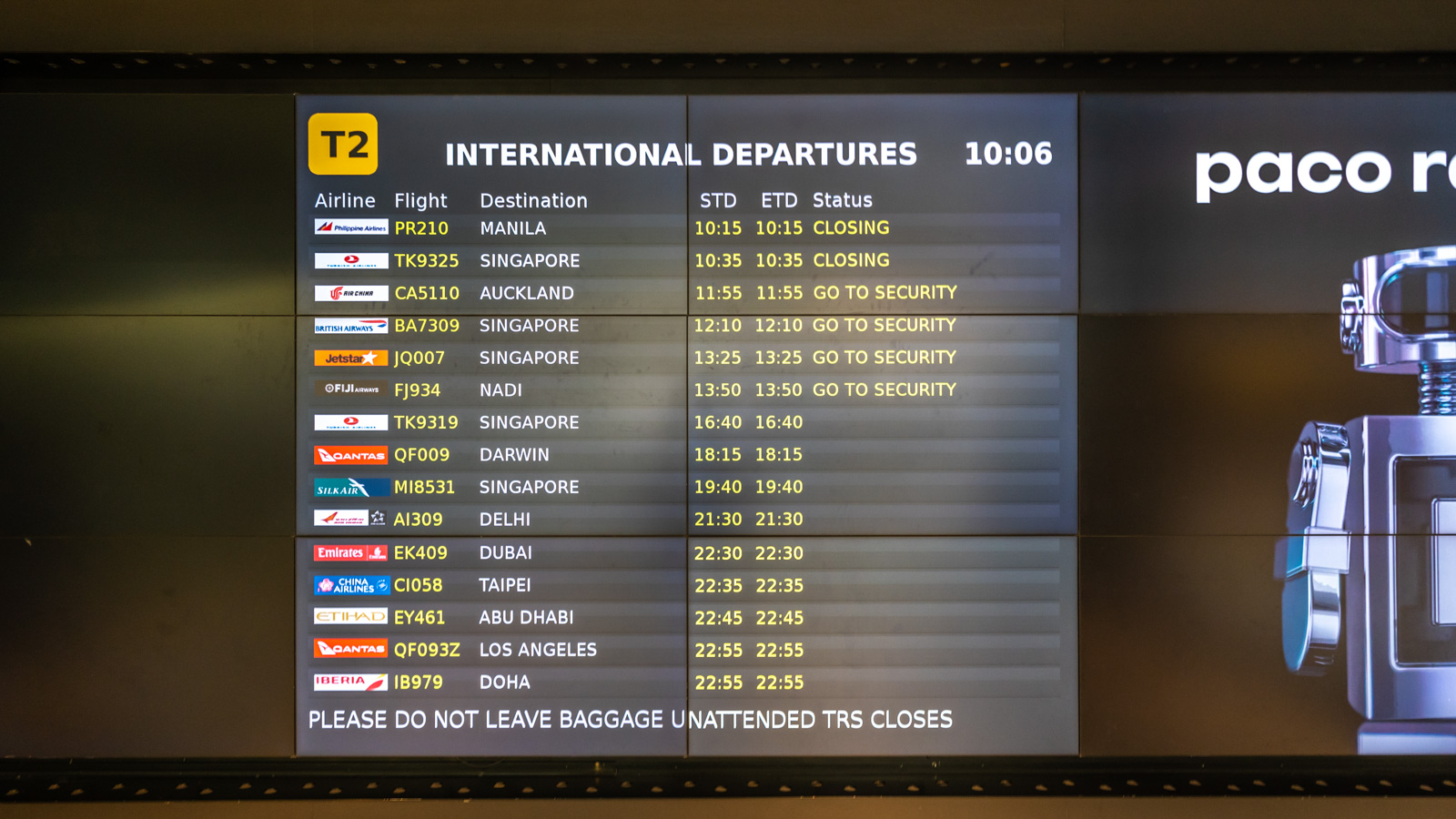 In the lounge
Fiji Airways Business Class passengers have access to the Qantas International Business Lounge in Melbourne if it's open. Expect a range of hot and cold dishes, along with a tended bar.
But I've got Qantas Platinum status and intentionally booked the QF-codeshare flight with points, so I'm able to indulge at the Qantas First Lounge for a quick breakfast. Like the Business Lounge, the Qantas First Lounge isn't open all day either, for now. But I'm lucky to get in for 90 minutes while it welcomes guests travelling on QF35 to Singapore.
The buttermilk pancakes with blueberry and rhubarb are a feast for the eyes and go down well with a glass of Piper-Heidsieck Champagne. What a way to start the day.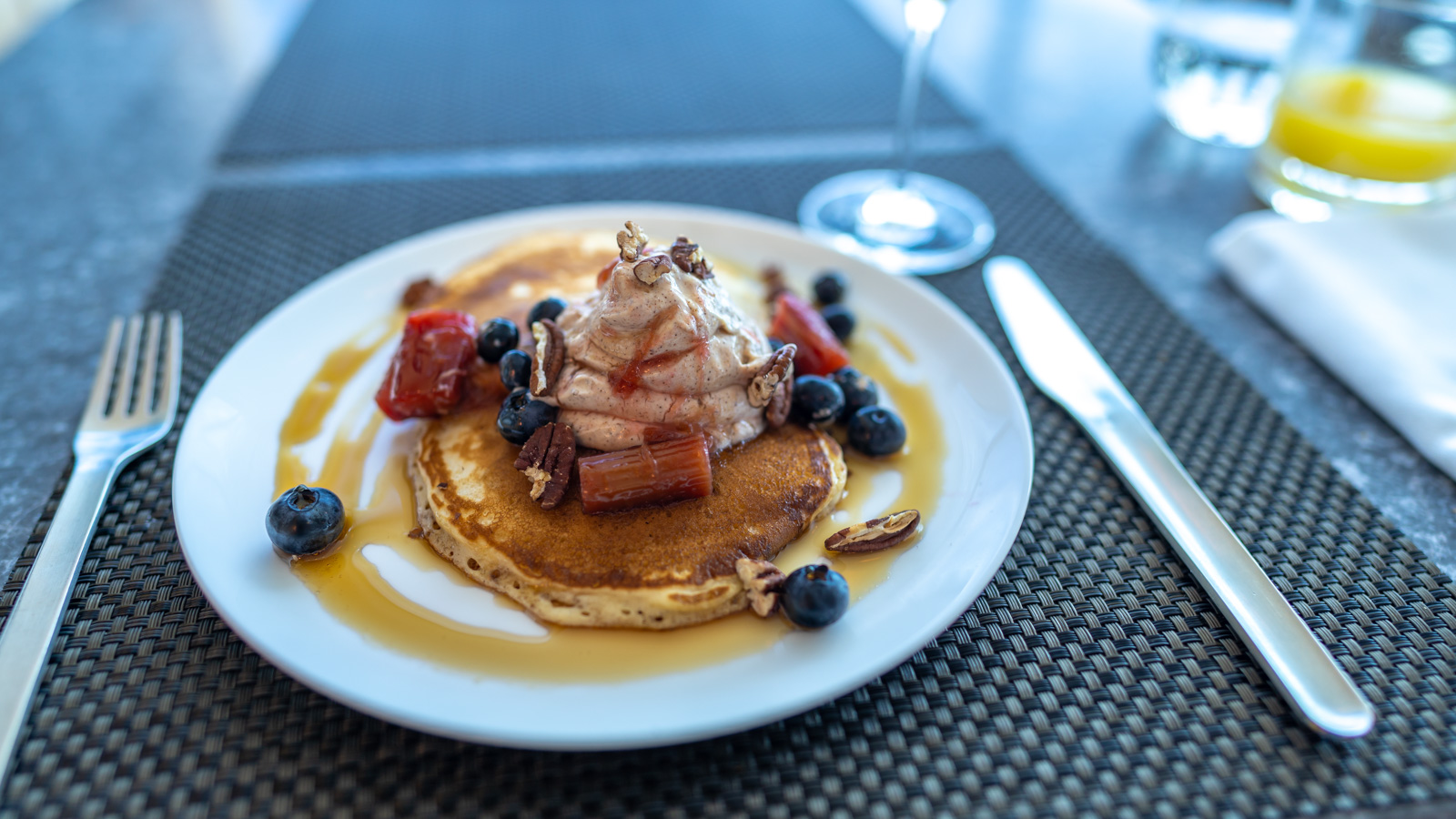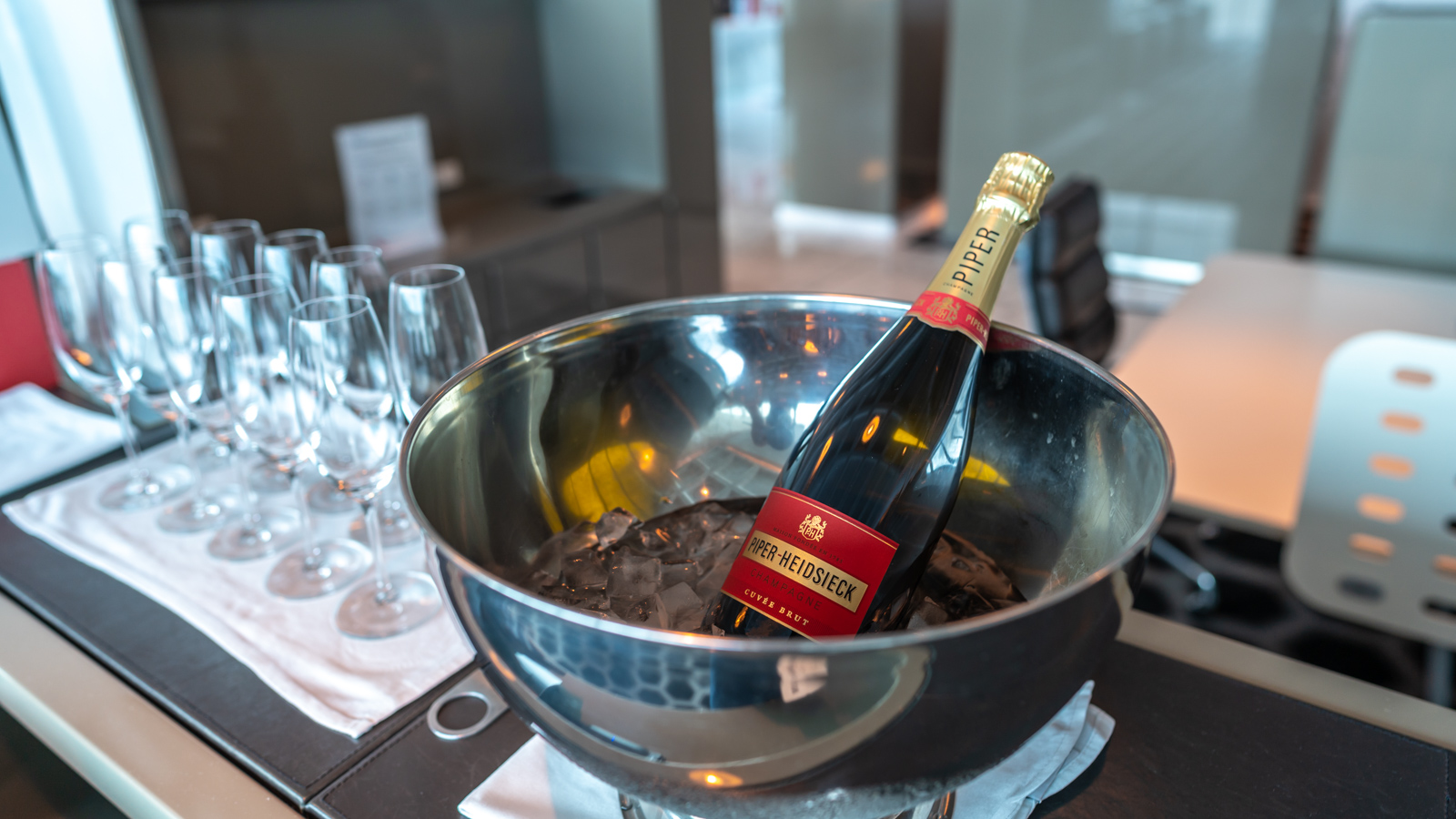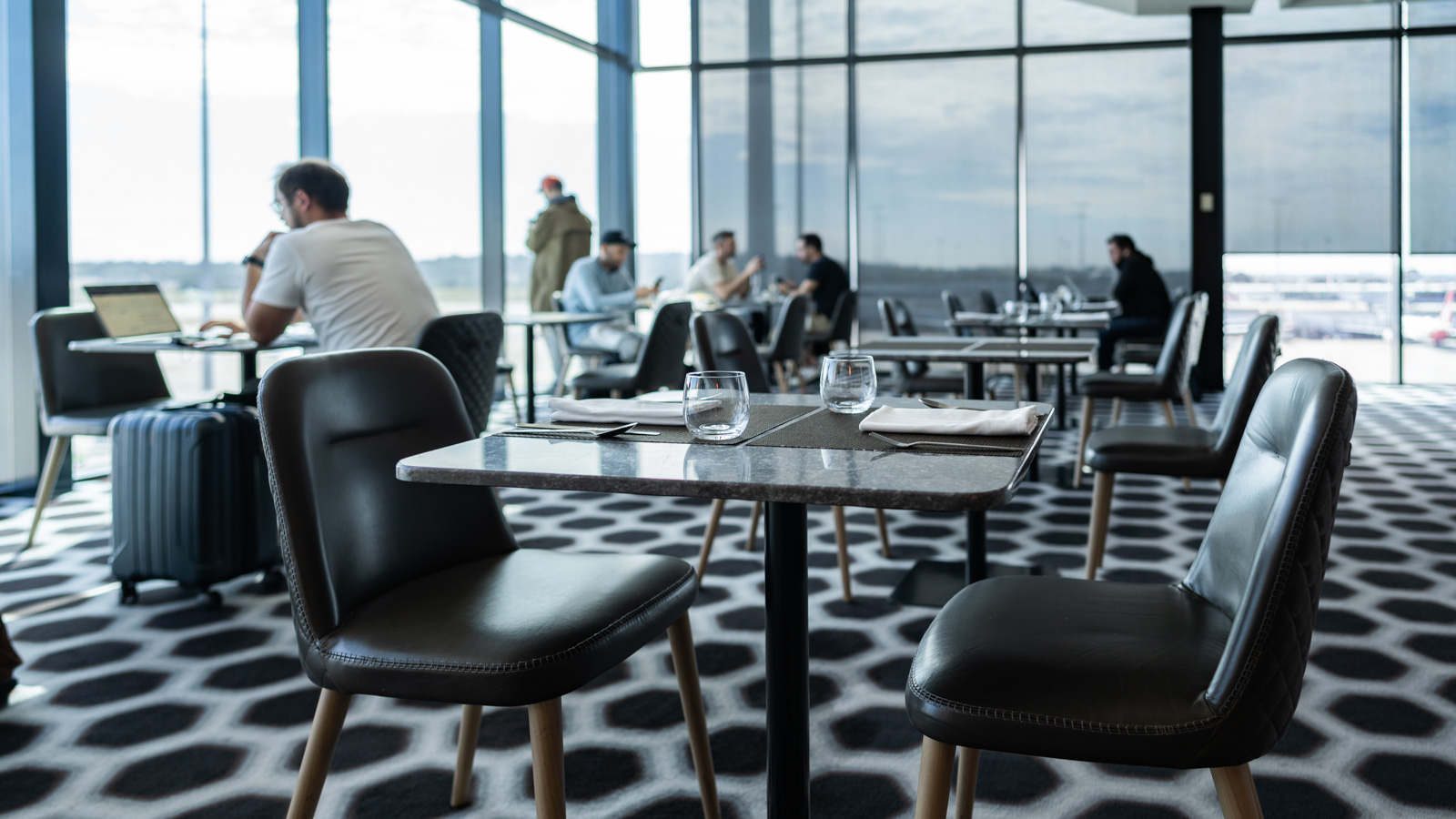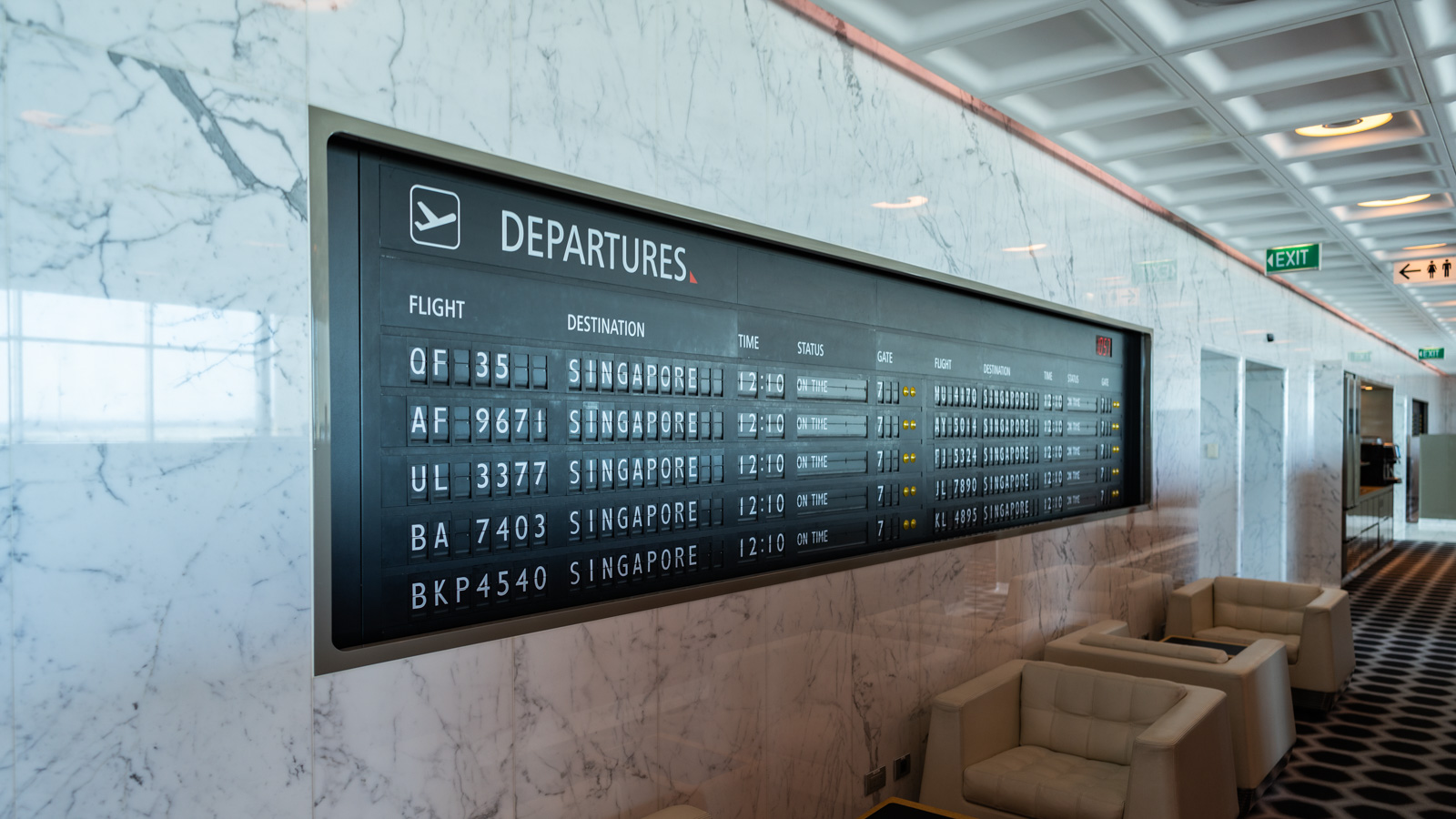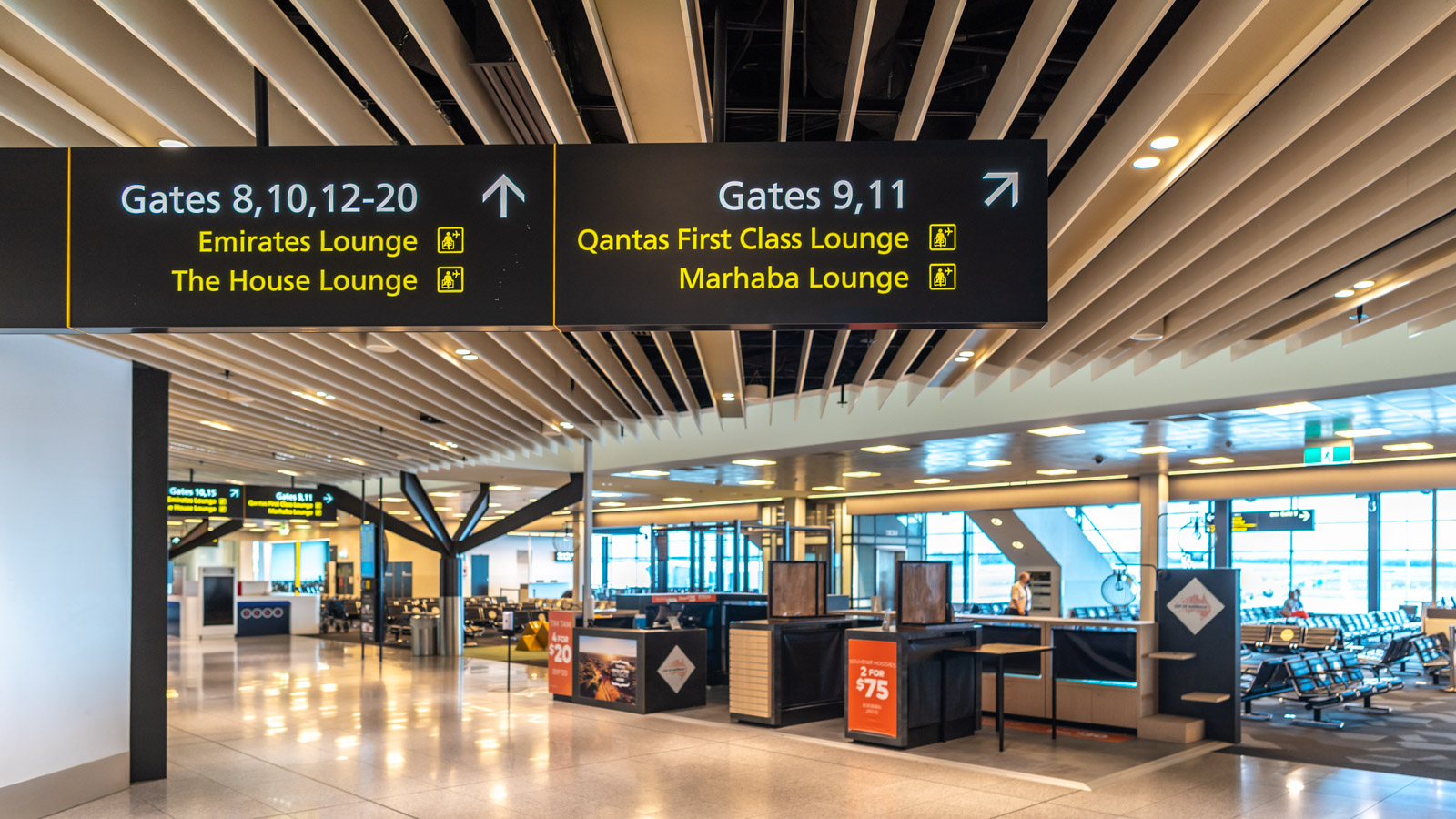 It's not ideal, but the Qantas First Lounge shuts once QF35 is called for boarding. I wander around the terminal and gaze as the incoming Fiji Airways Airbus A330 gracefully touches down and rolls to the gate.
Note: at the time of writing, both Qantas International Business and First lounges are only open for four hours before specific Qantas flights. Lounge access for FJ934 may be possible before QF35 – check the flight schedule for more information.
First impressions: boarding, cabins and seats
As the gate lounge fills up, a member of the ground staff lets out a hearty 'Bula' and invites passengers to upgrade to Business Class for only $475. I see there are quite a few keen takers at this price. Before long, they join us down the dedicated priority boarding lane. It's officially Fiji time.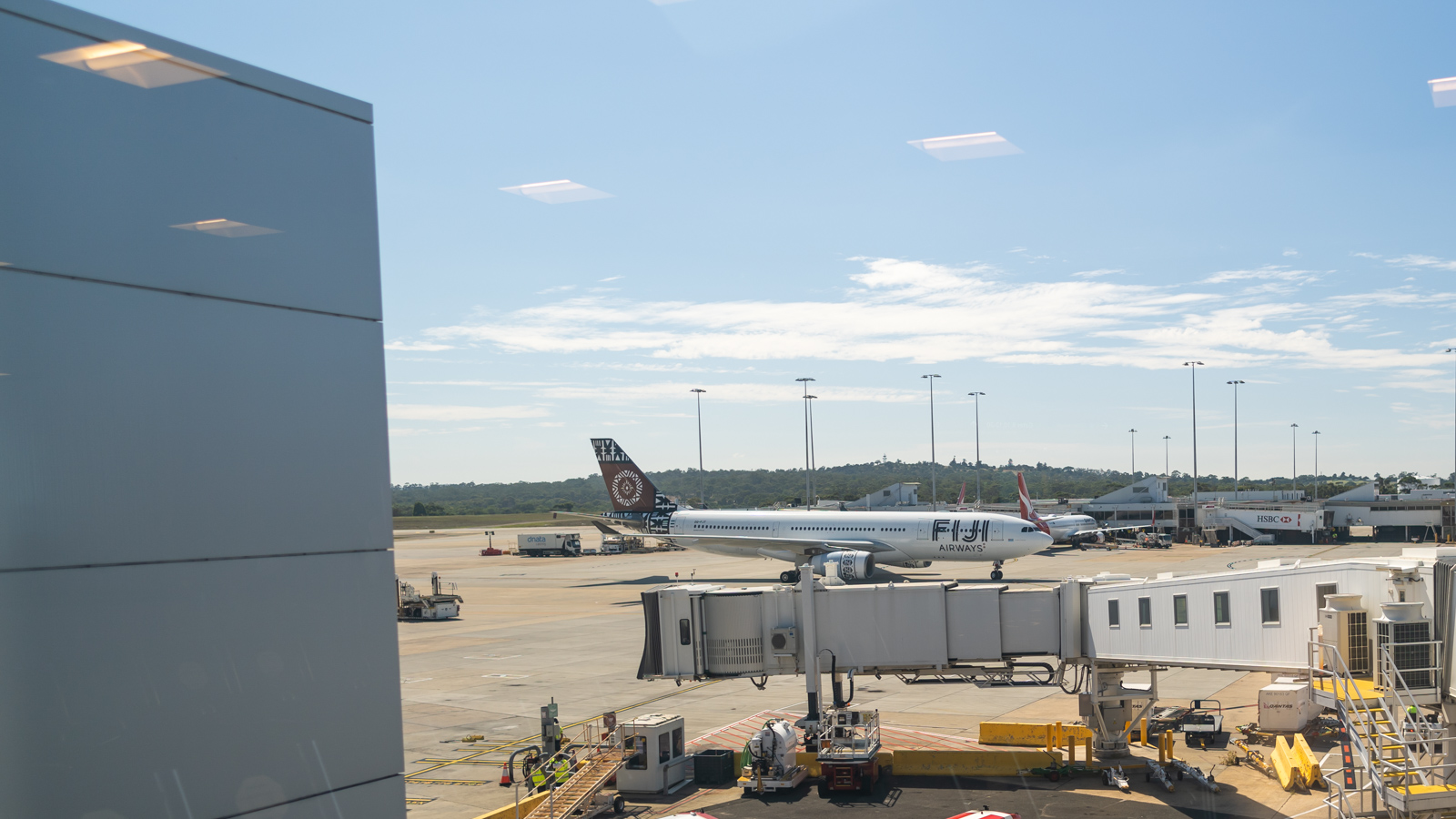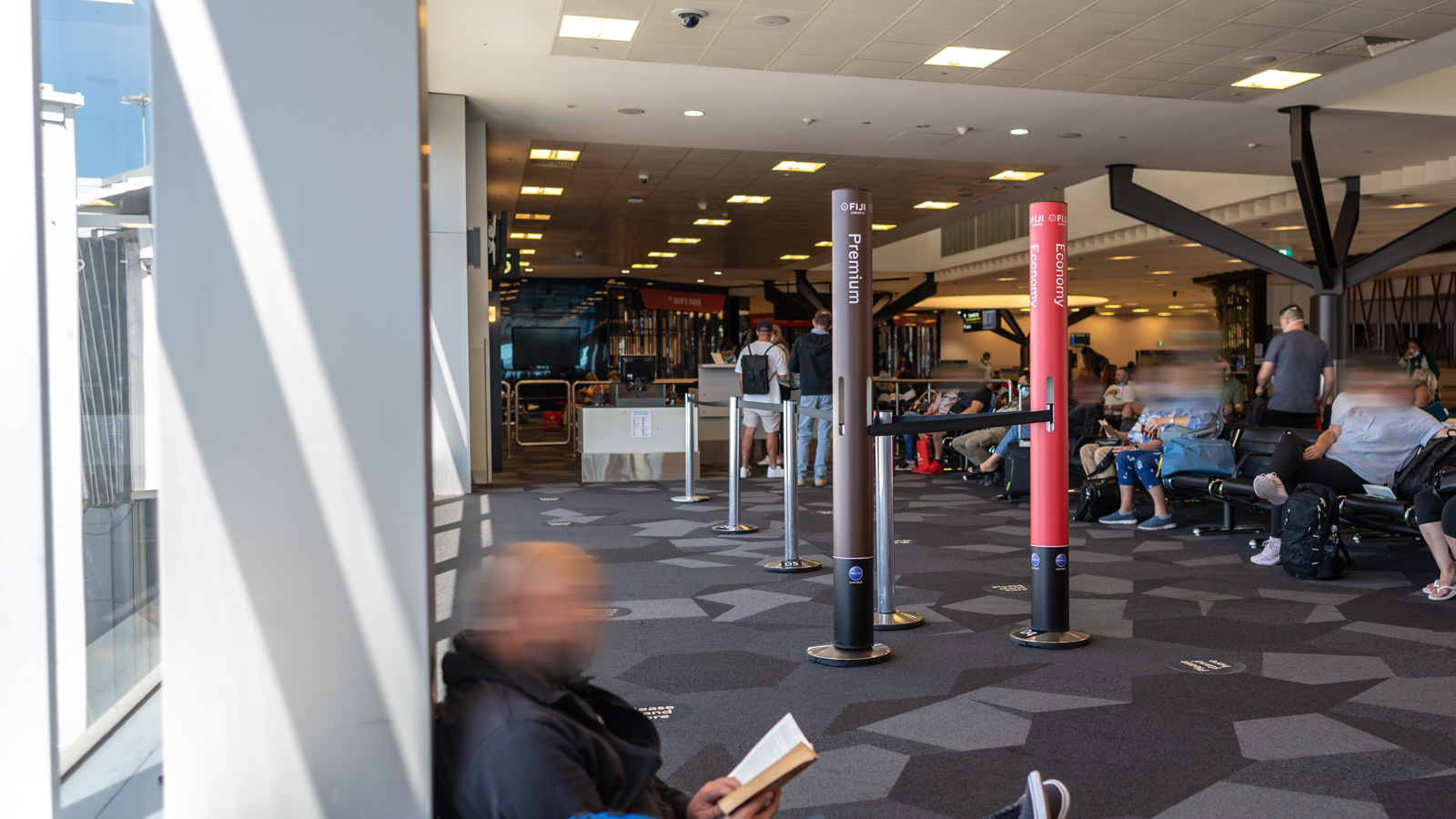 Checking out the Airbus A330 Business Class seat
Fiji Airways' Airbus A330-200 has 24 angled-flat Business Class seats, across four rows of a 2-2-2 layout. As a leisure carrier, it's an appropriately couple-friendly arrangement for the airline.
That also means no direct aisle access for people in the windows seats, but I'm fortunate to get a pair of seats to myself, despite the very full flight. If you don't feel like chatting with your neighbour, you can pull out a privacy divider.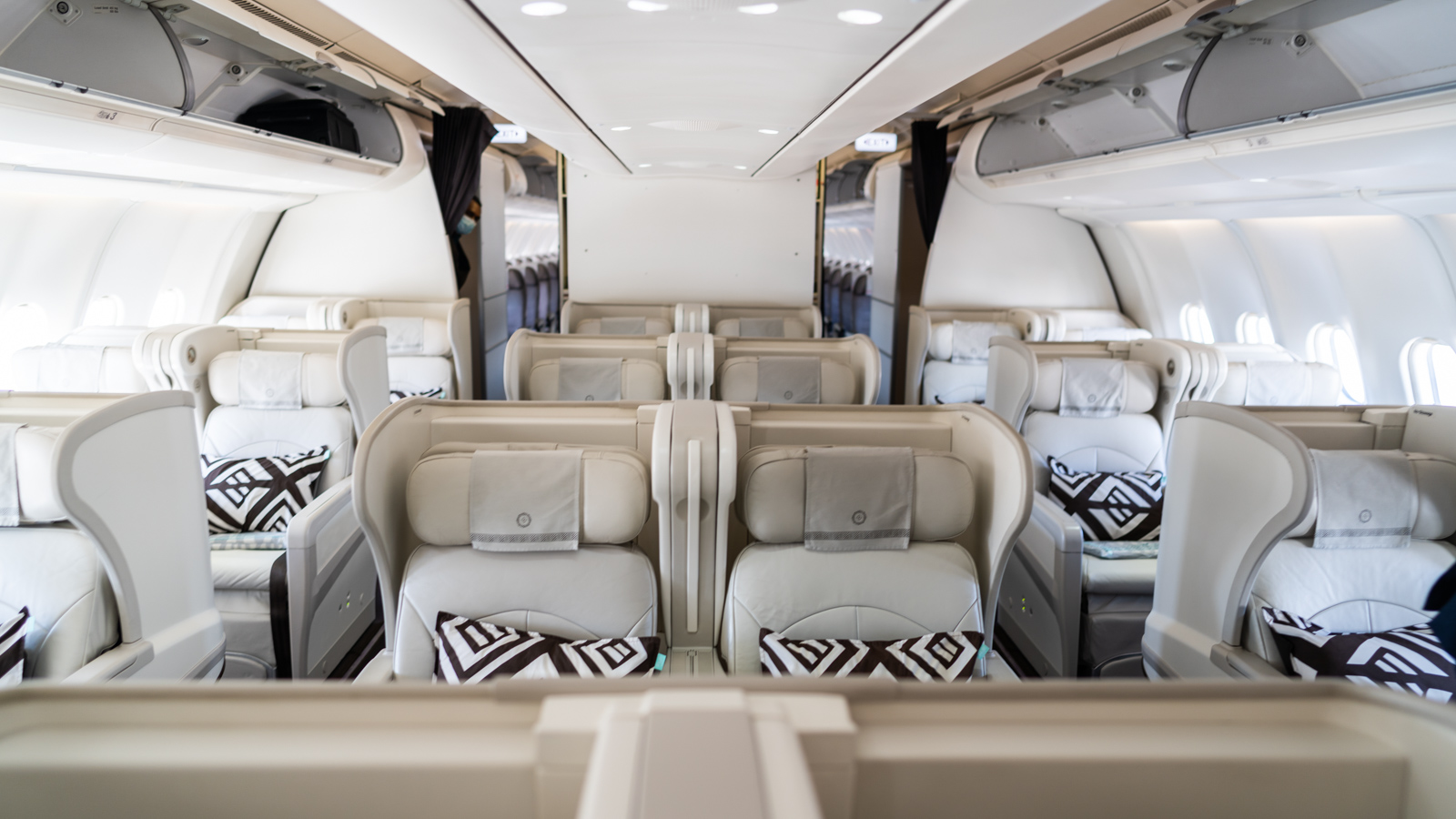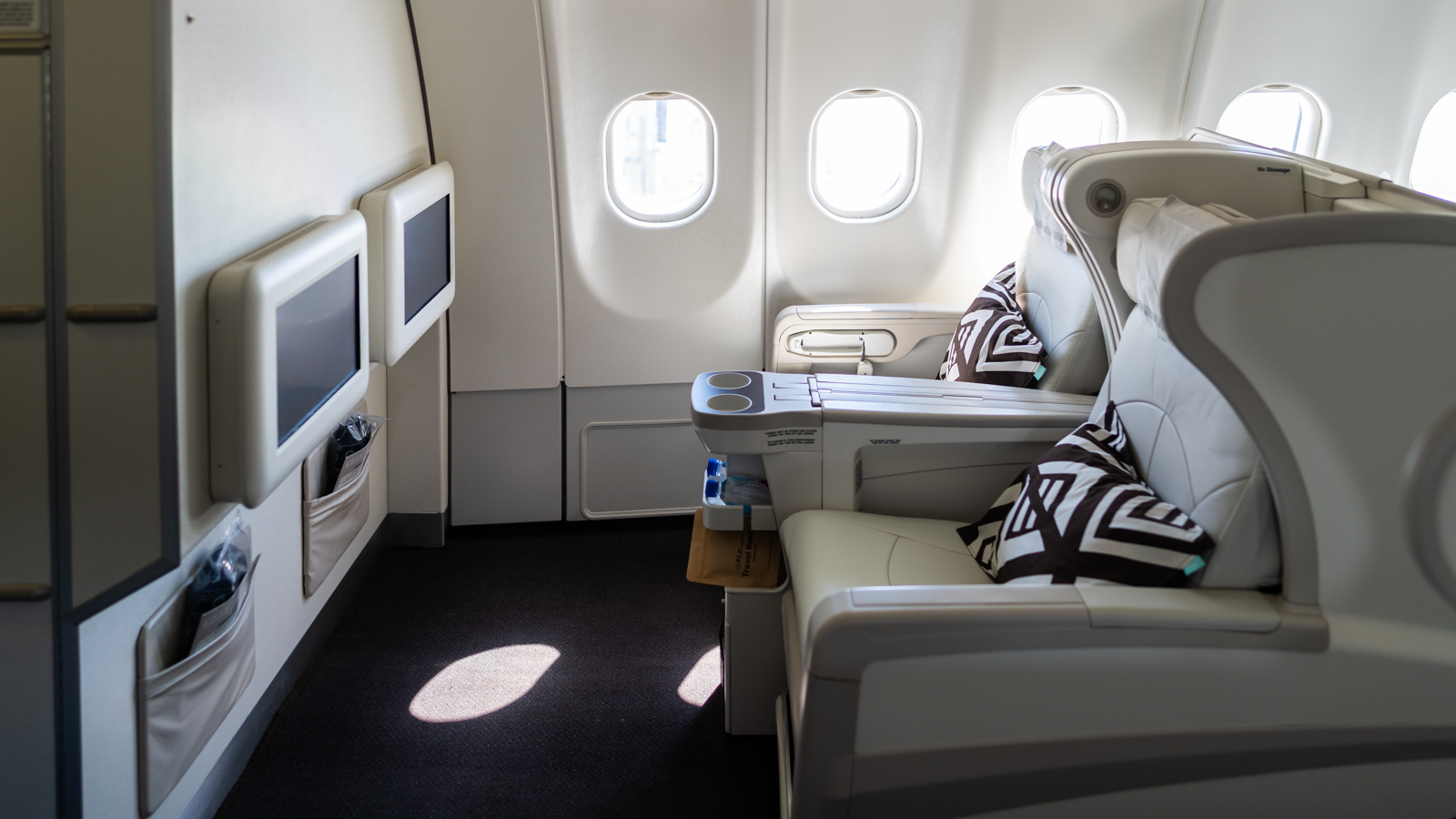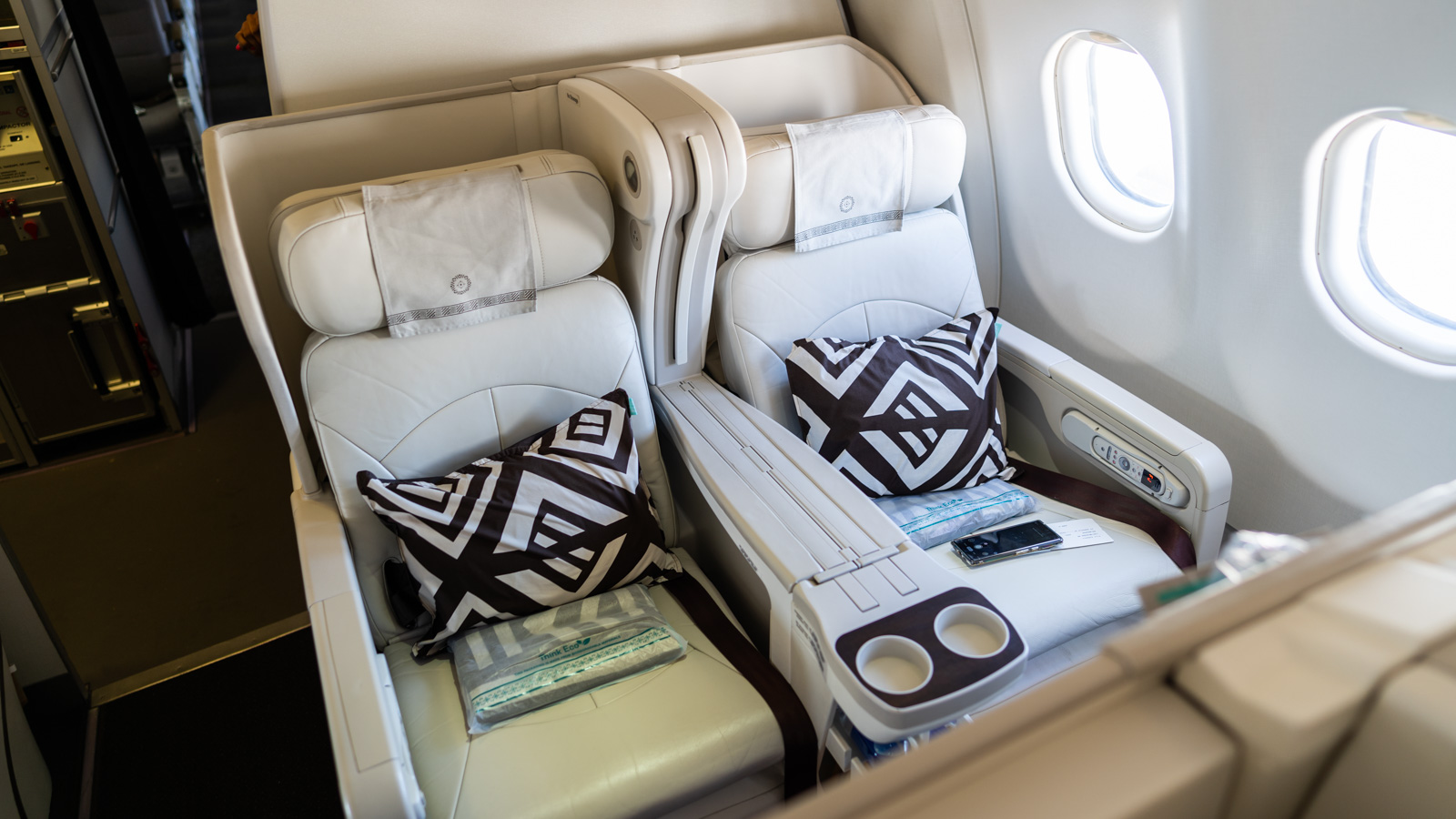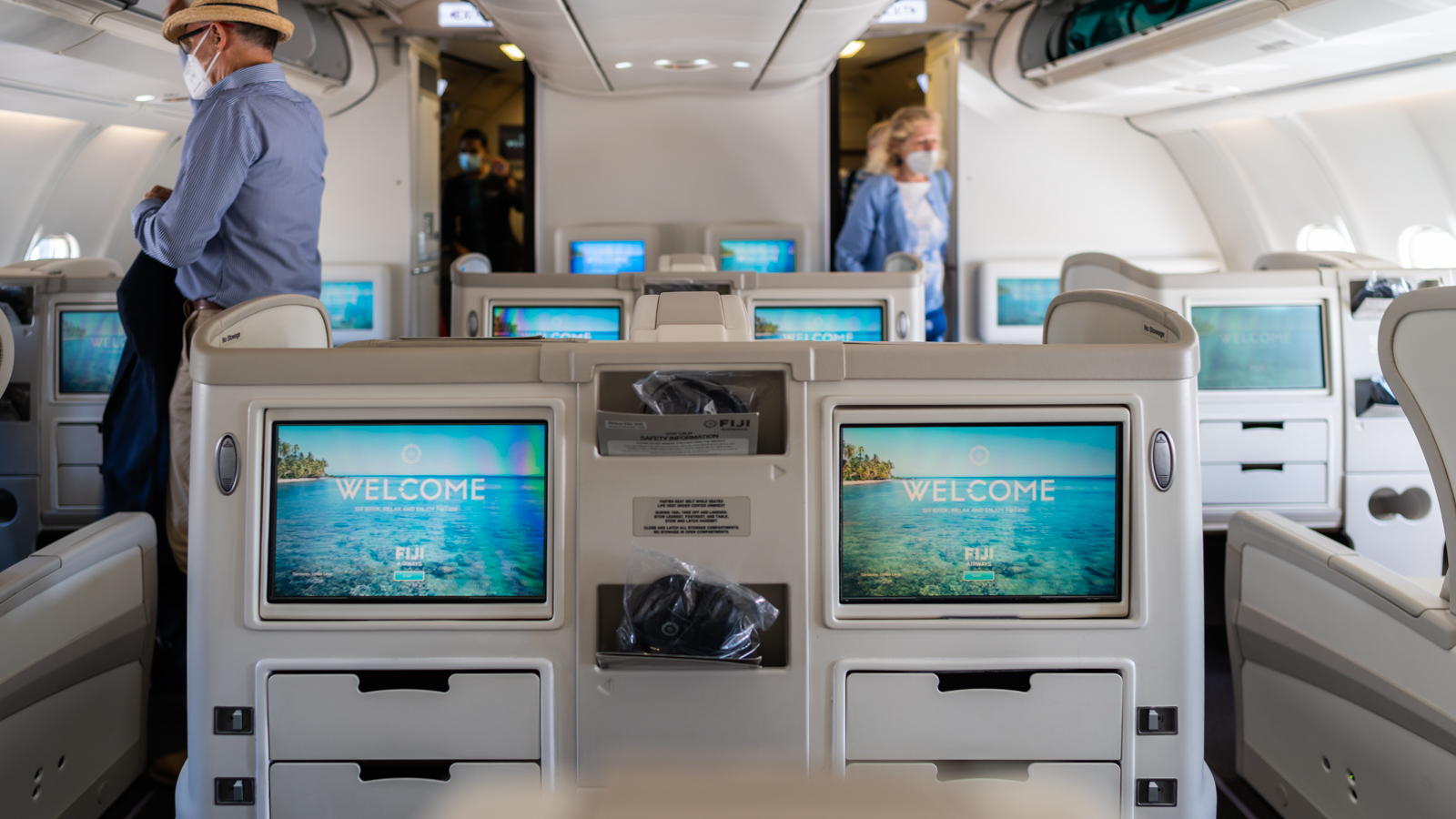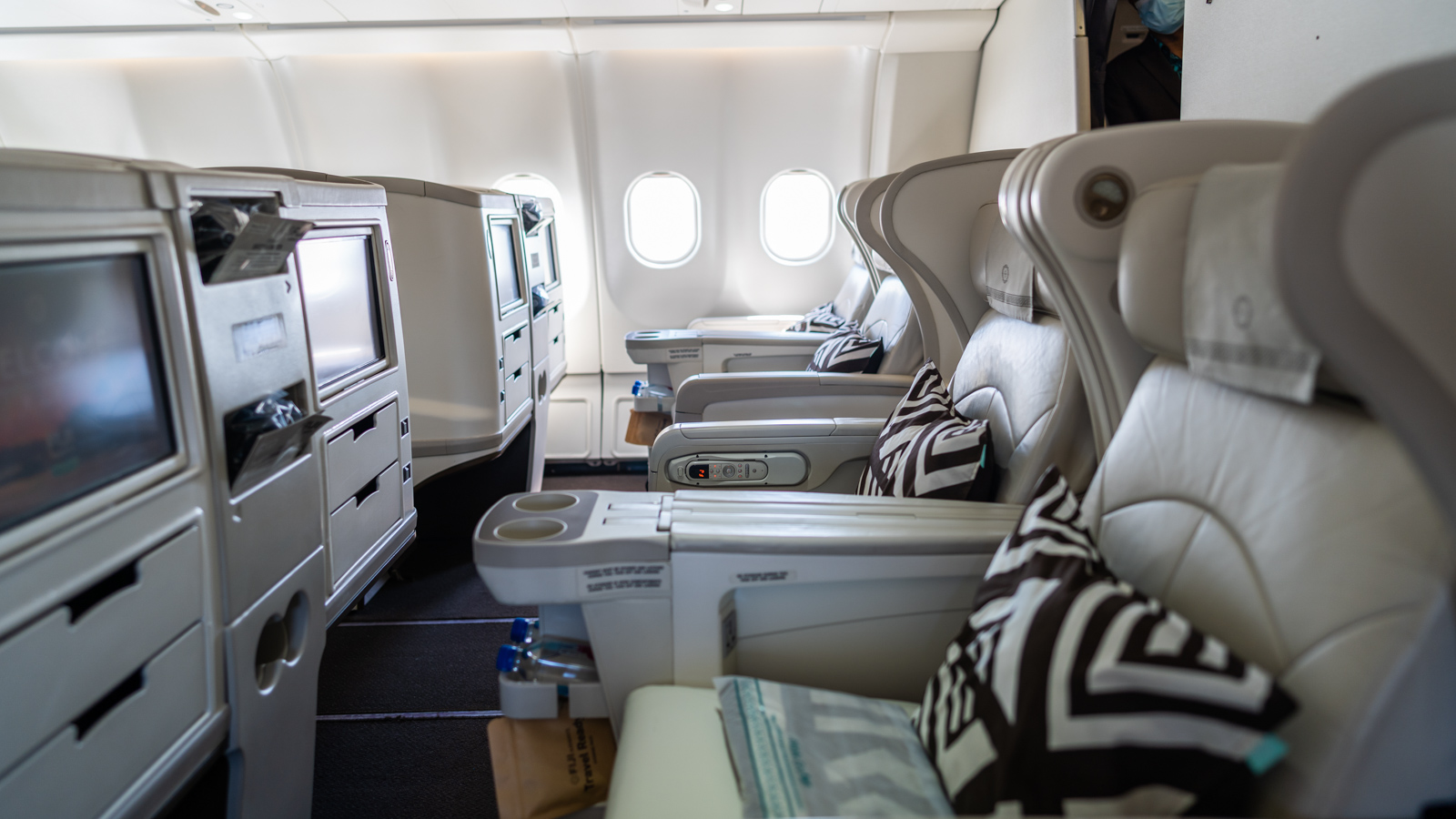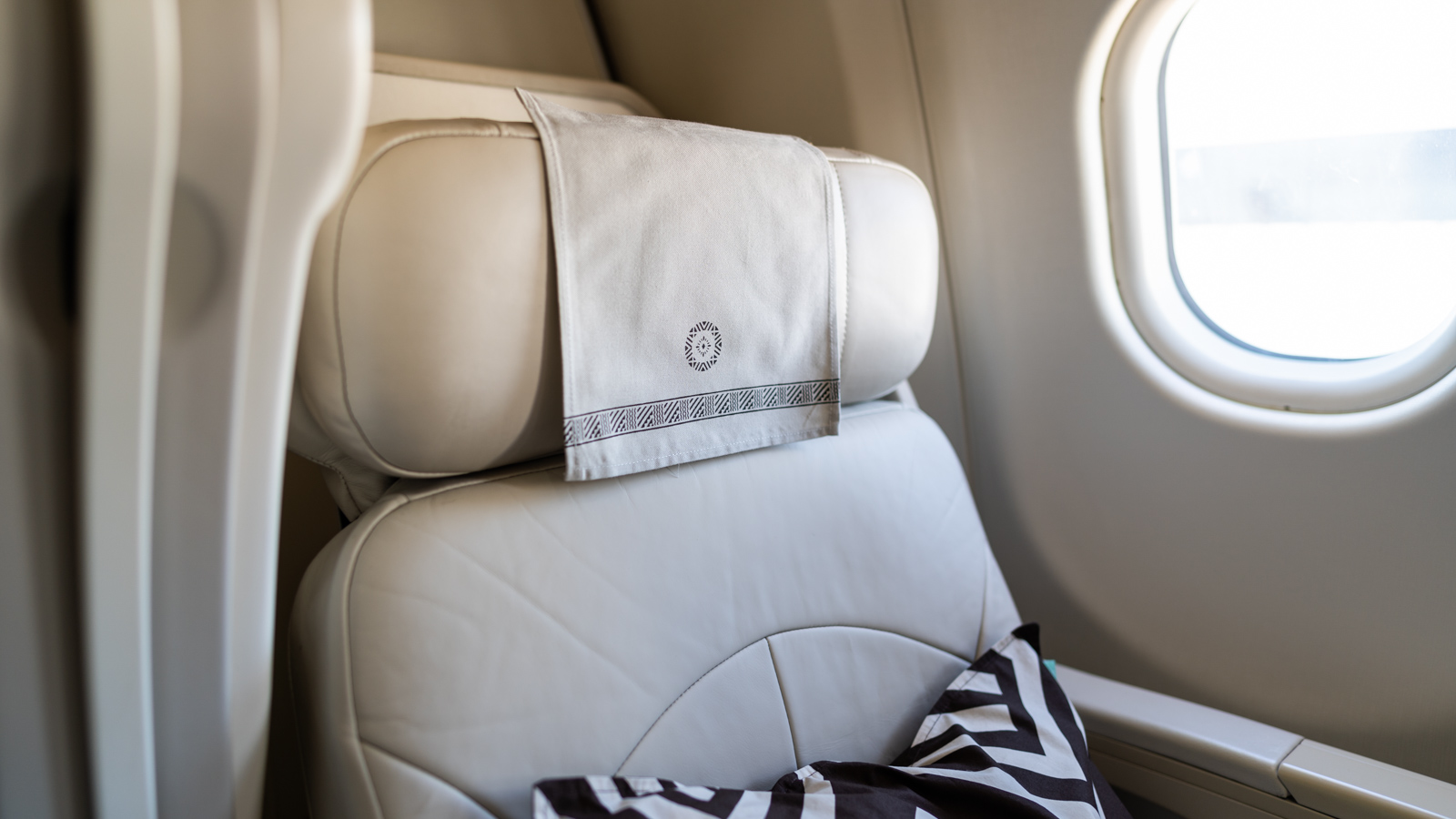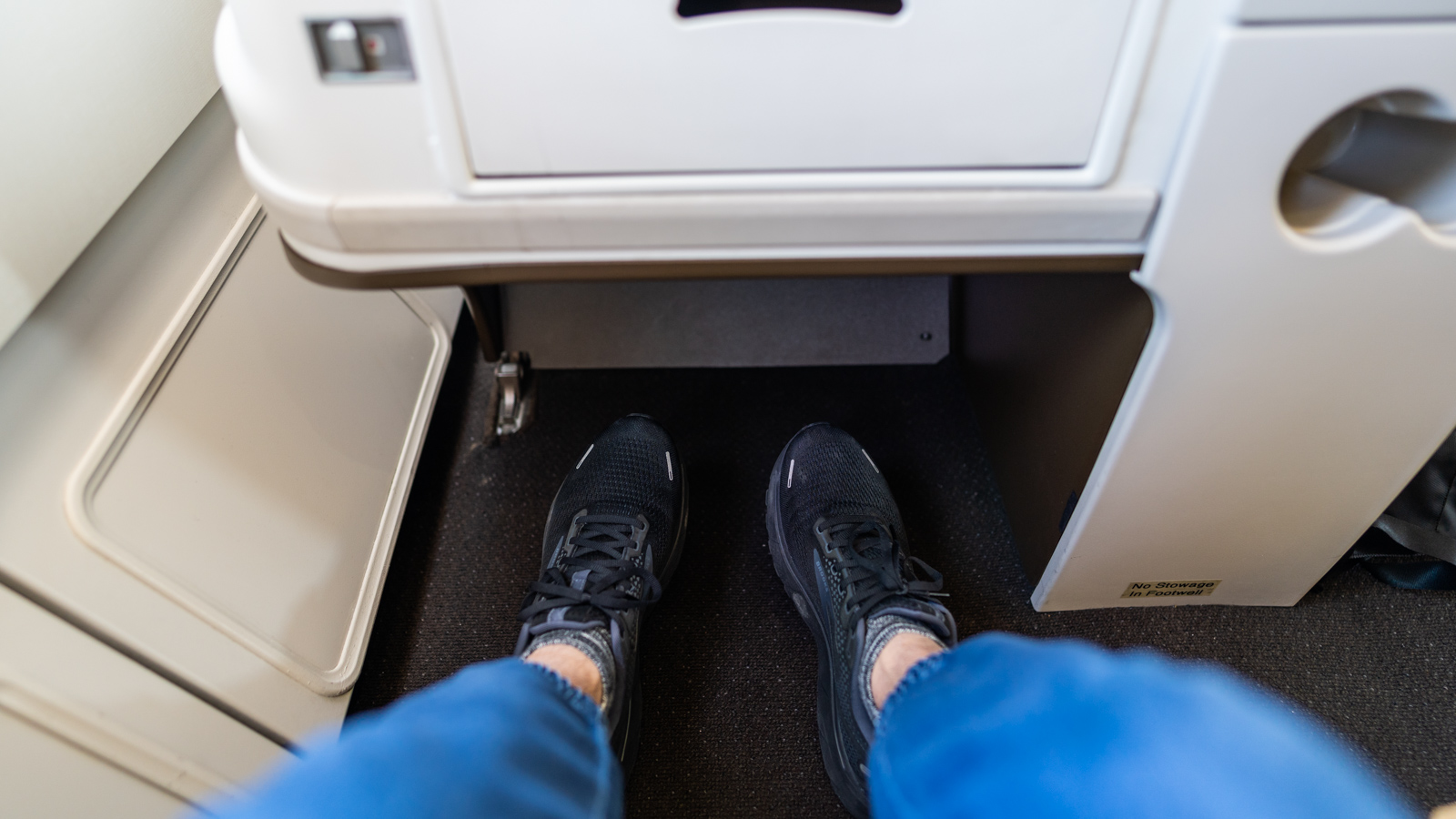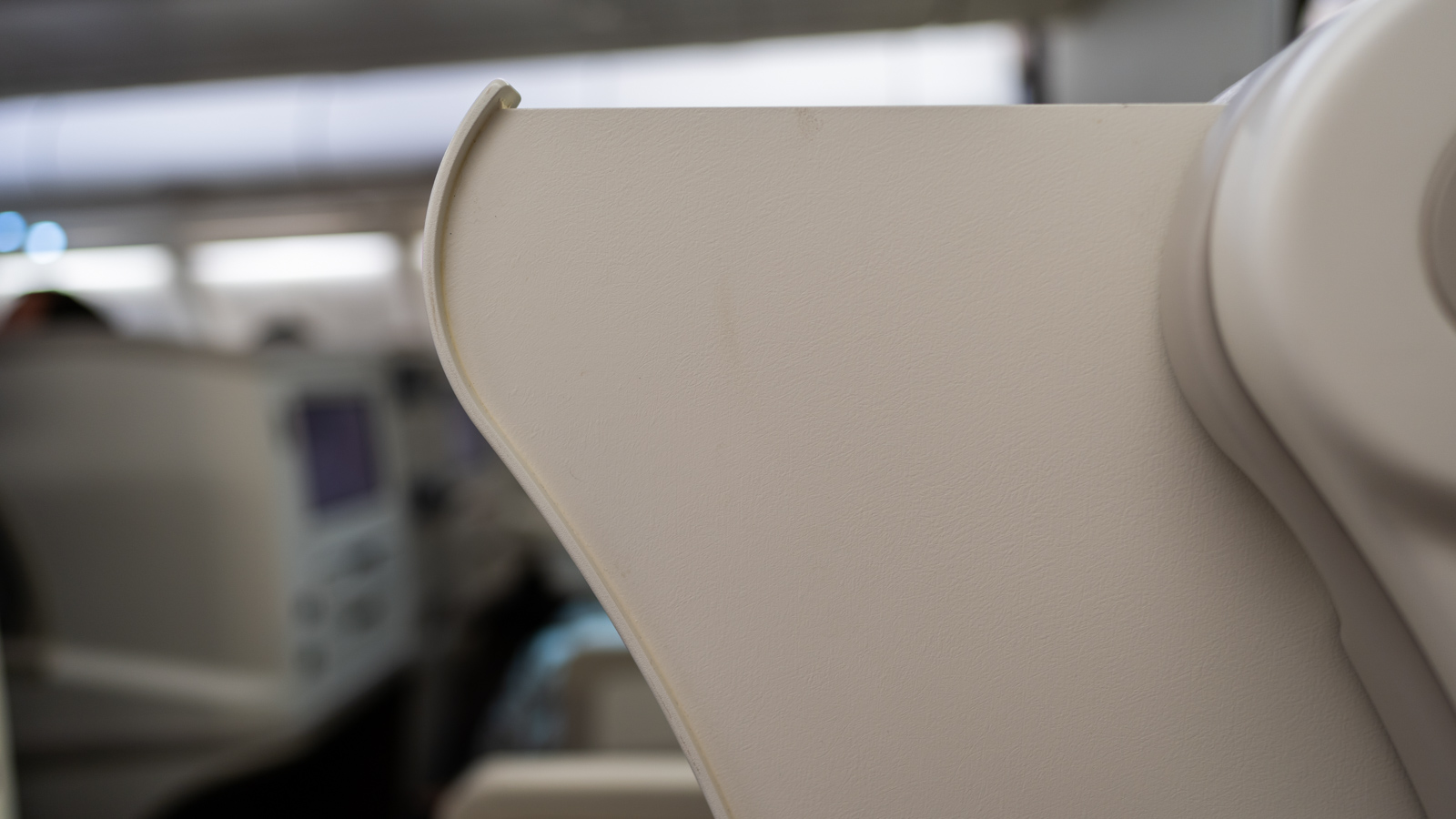 Though bags have to be stored in the lockers during take-off and landing, there are quite a few spots to put smaller items. Just be careful not to leave anything down the side of the seat, as it's easy to lose track of anything that's fallen down there.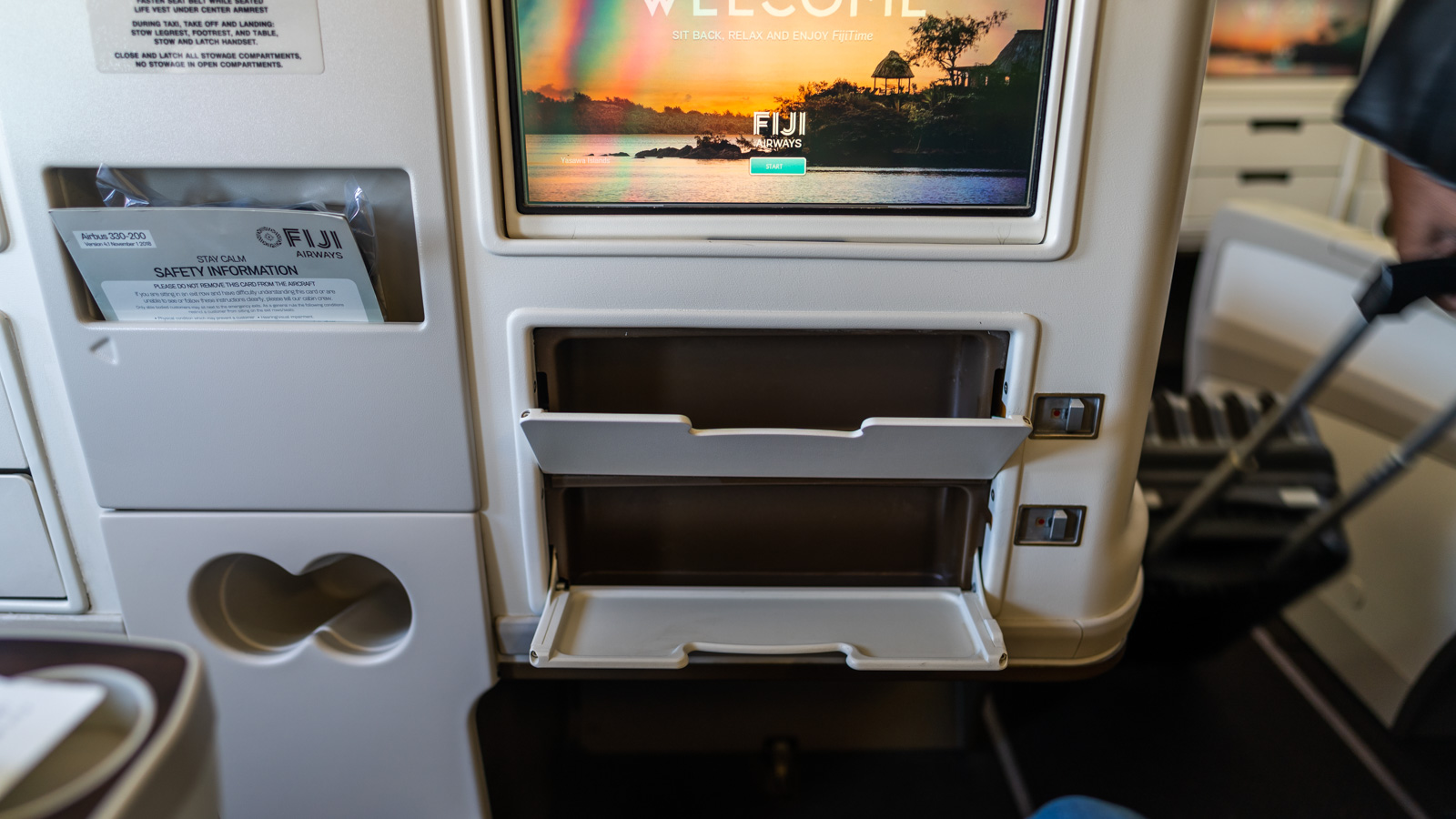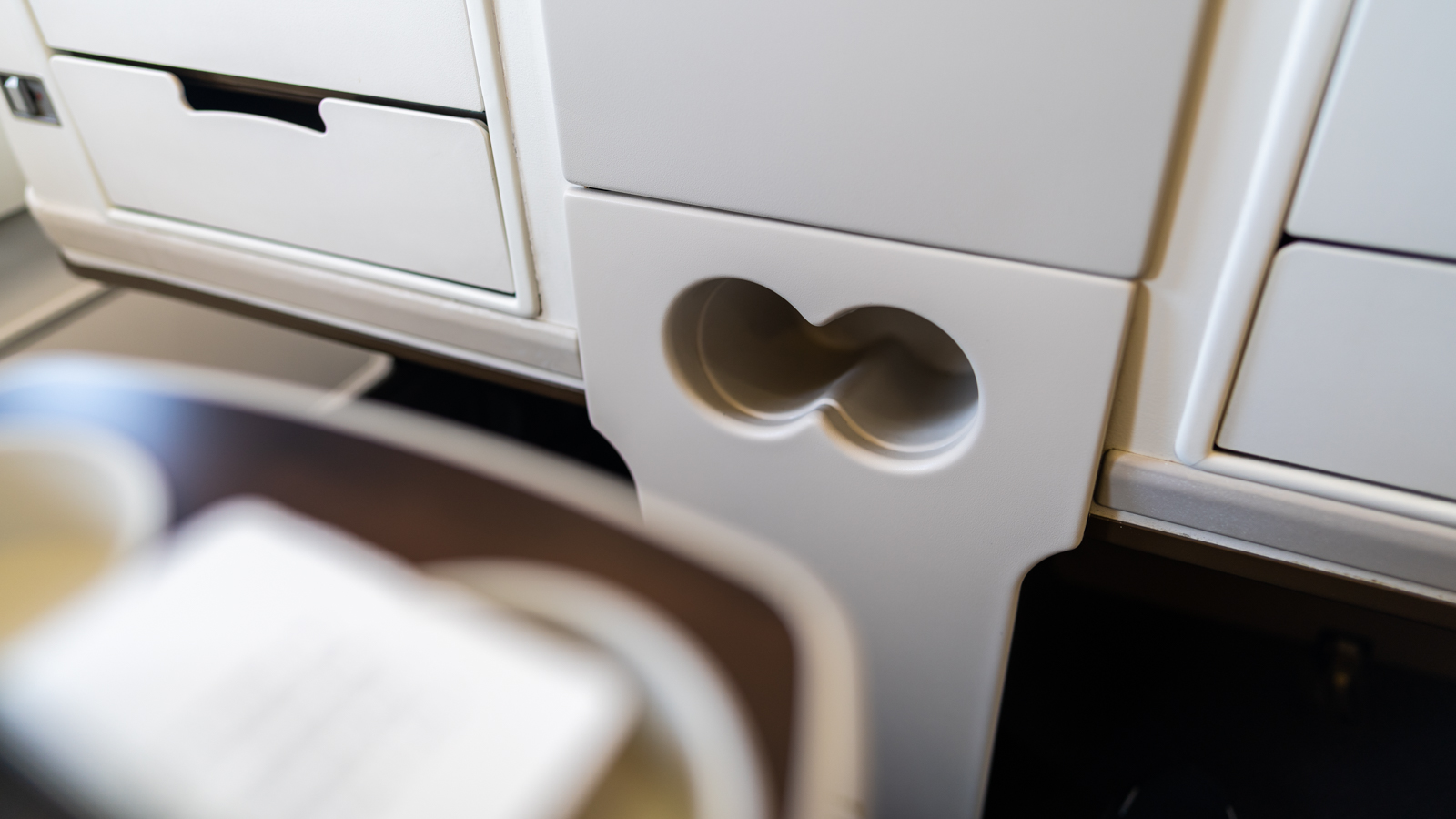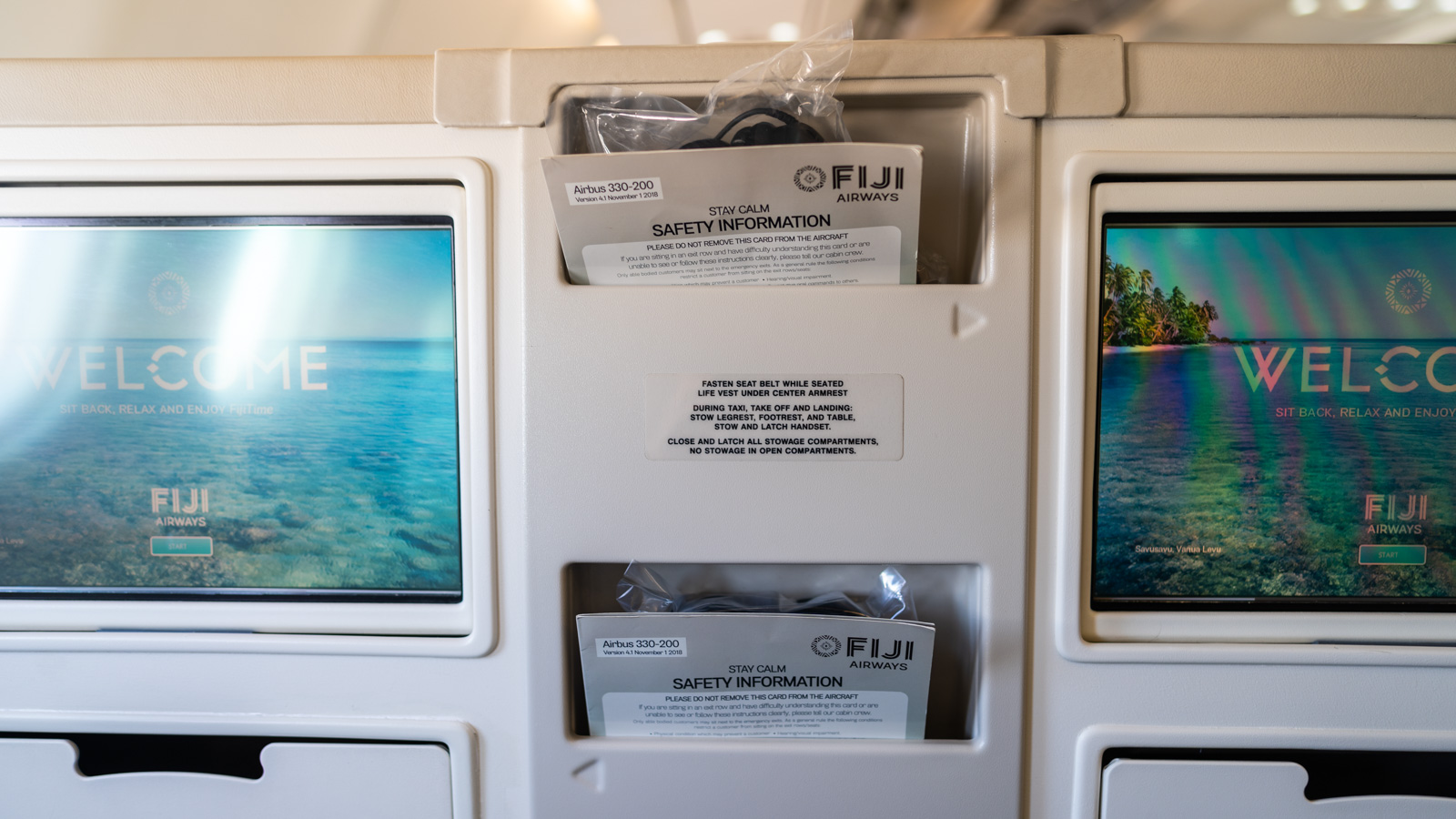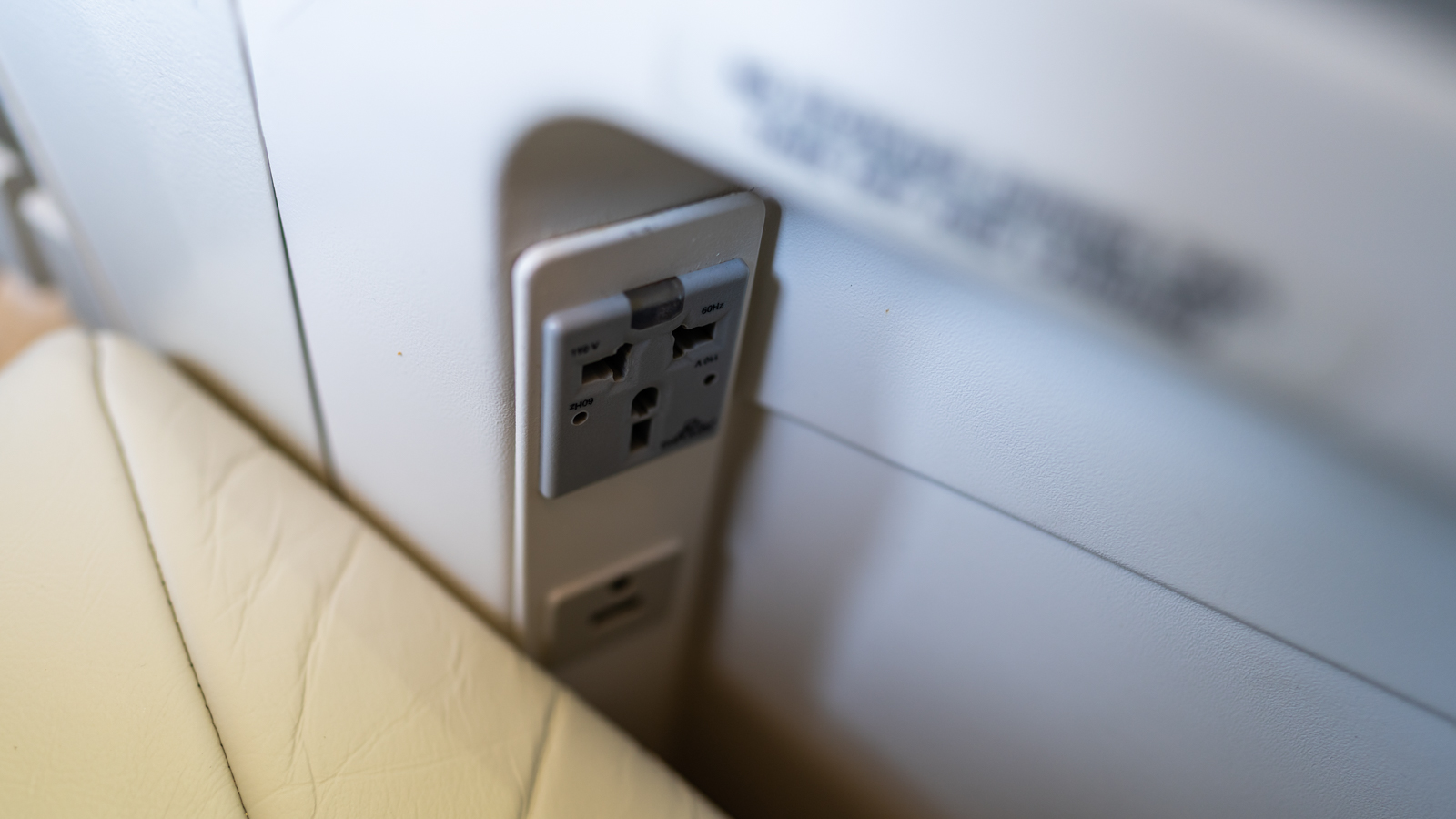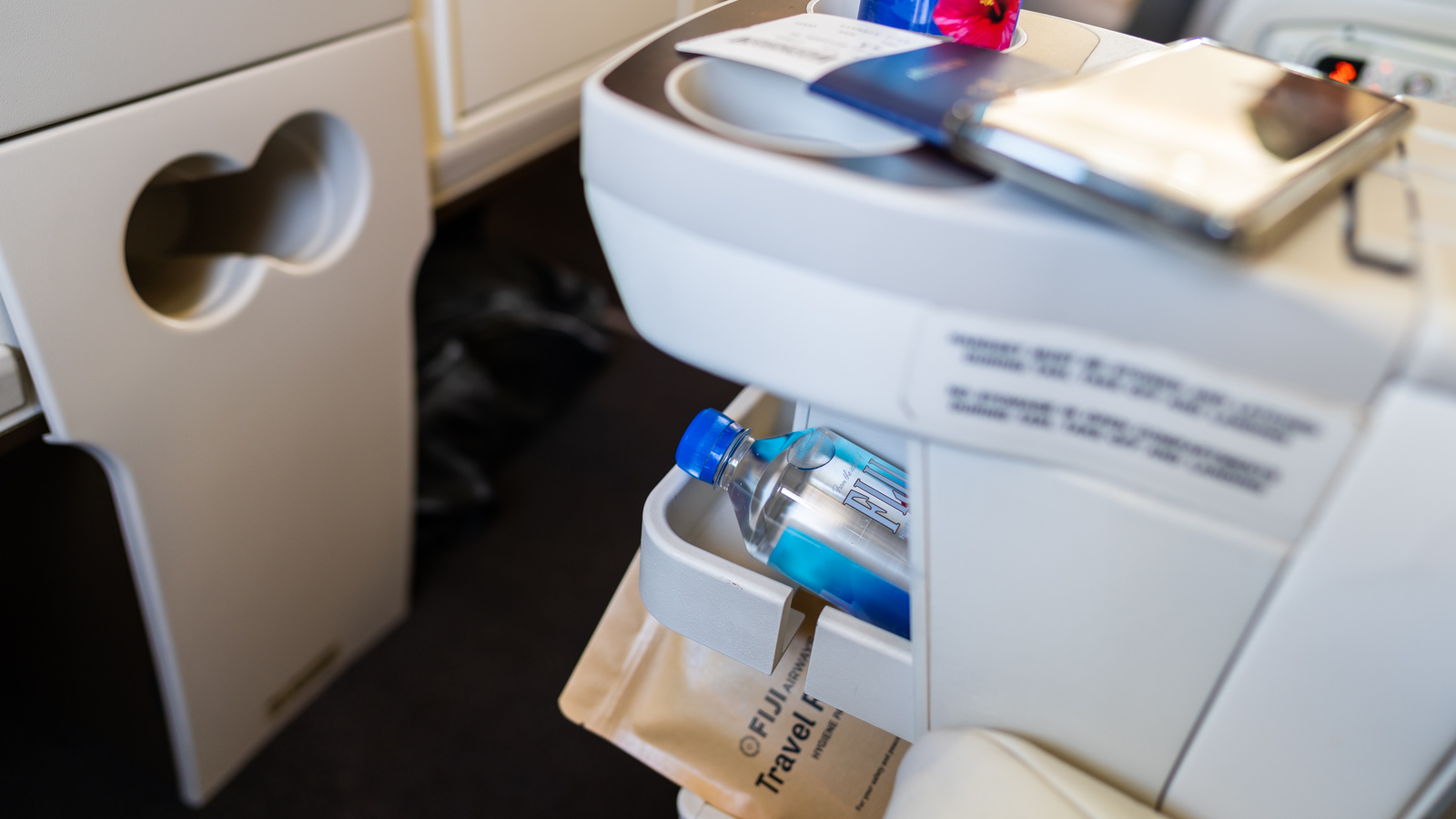 And what's this angled-flat talk, you wonder? The seat does recline a fair amount – about 170 degrees down – while a fold-out footrest can stop you from slipping down. It's decent for a shorter daytime flight, but perhaps not the best Business Class seat for longer journeys where you'd definitely want a fully-flat, 180-degree bed.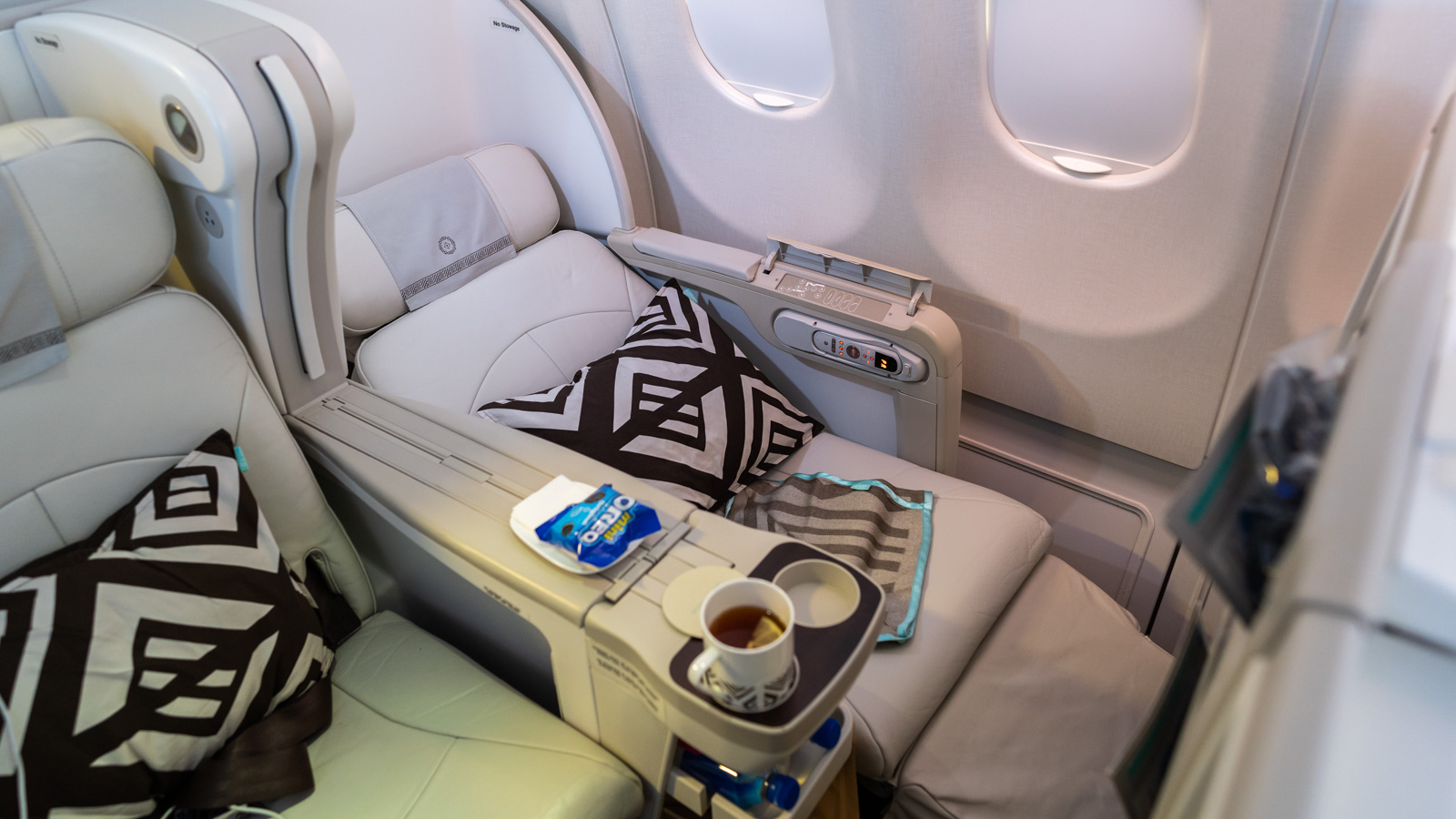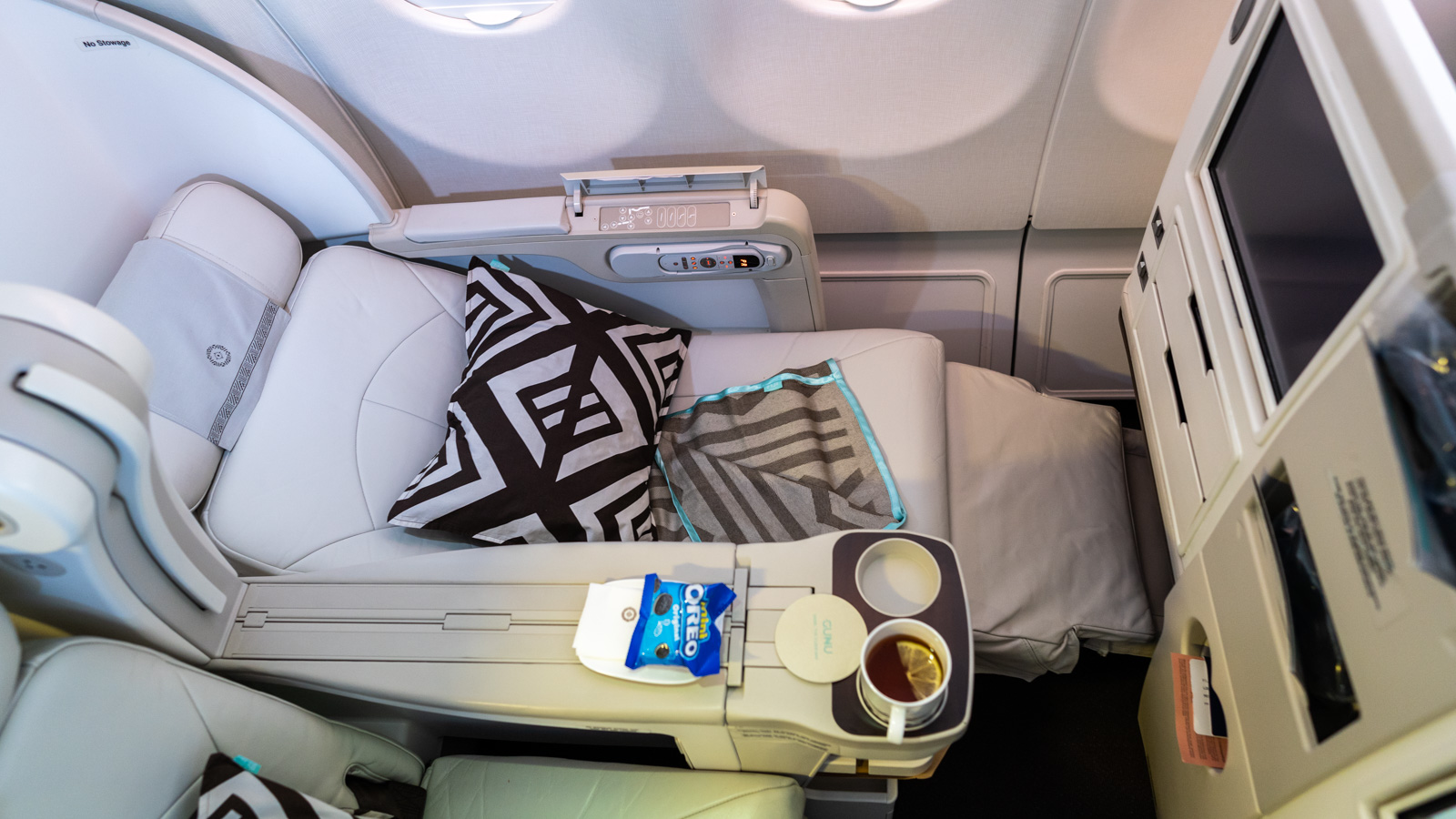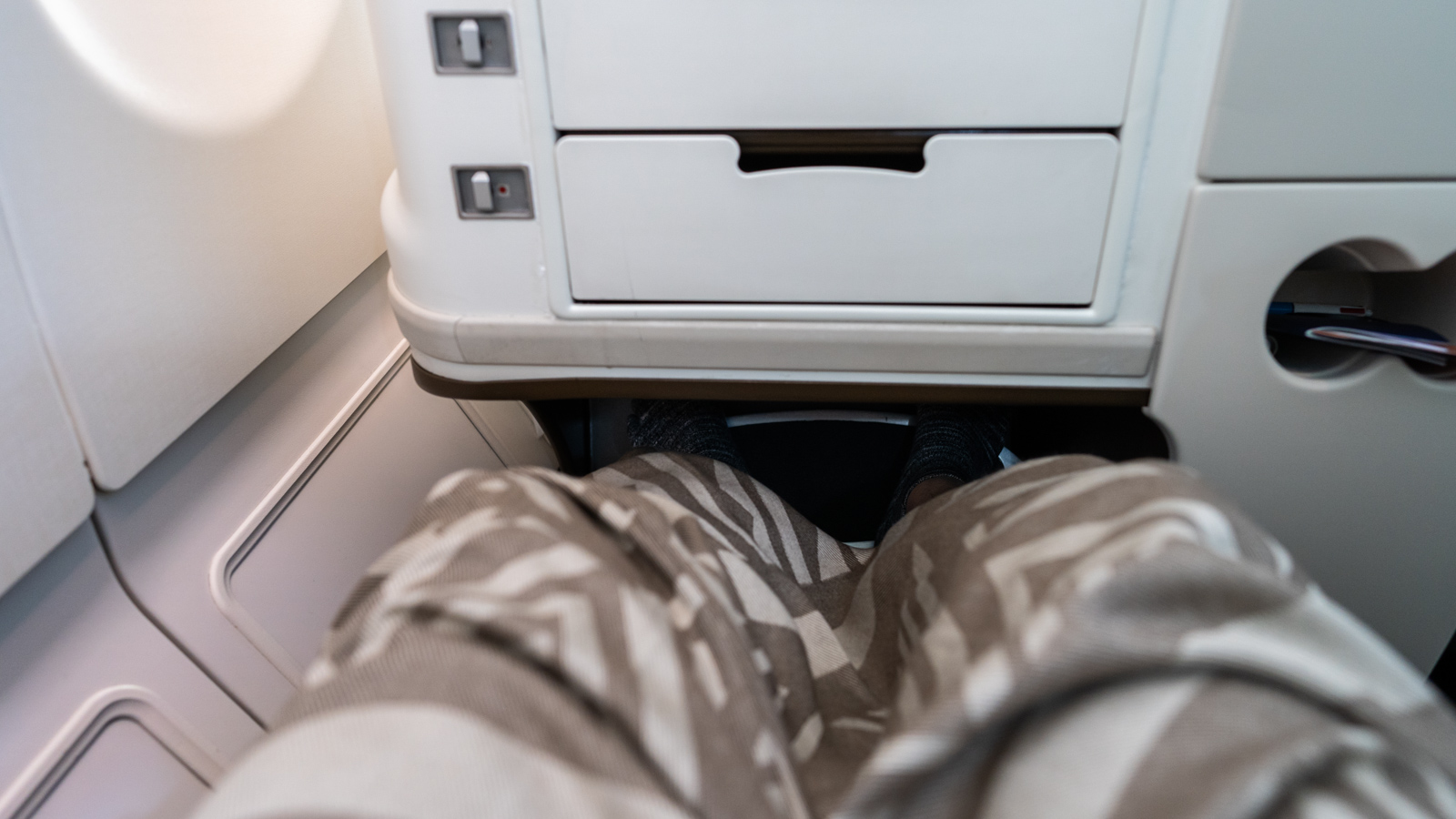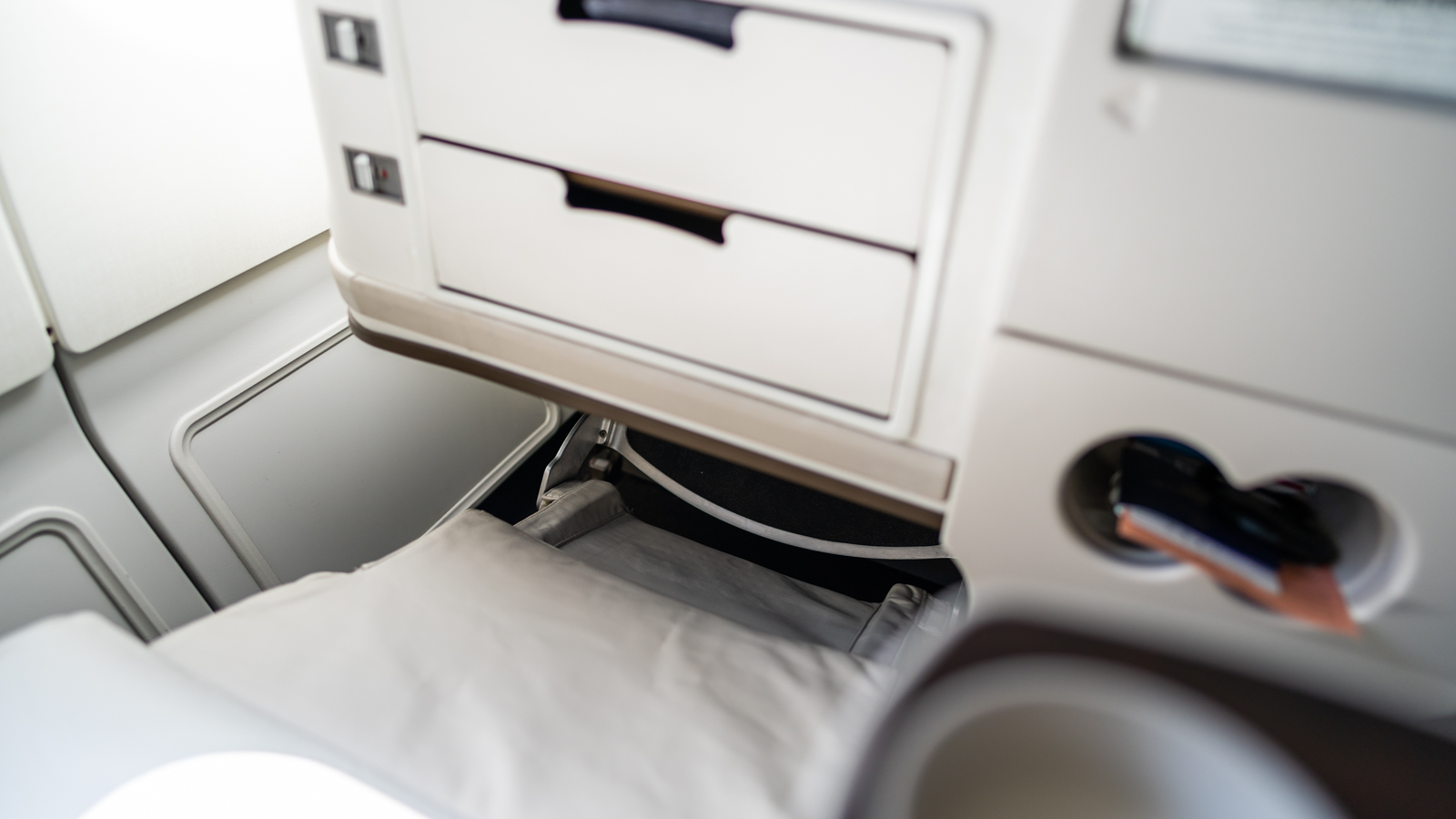 Pre-flight drinks and goodies
A comfy pillow and eco-plastic-wrapped blanket are already on each seat. I gladly accept a glass of Champagne – Chanoine Grande Reserve Brut NV – as the crew get ready to depart.
For this sub-5 hour daytime(ish) flight, I'm also given a hot towel, 'Travel Ready' kit, and the inflight menu. Orders are taken before take-off, ensuring speedy service later.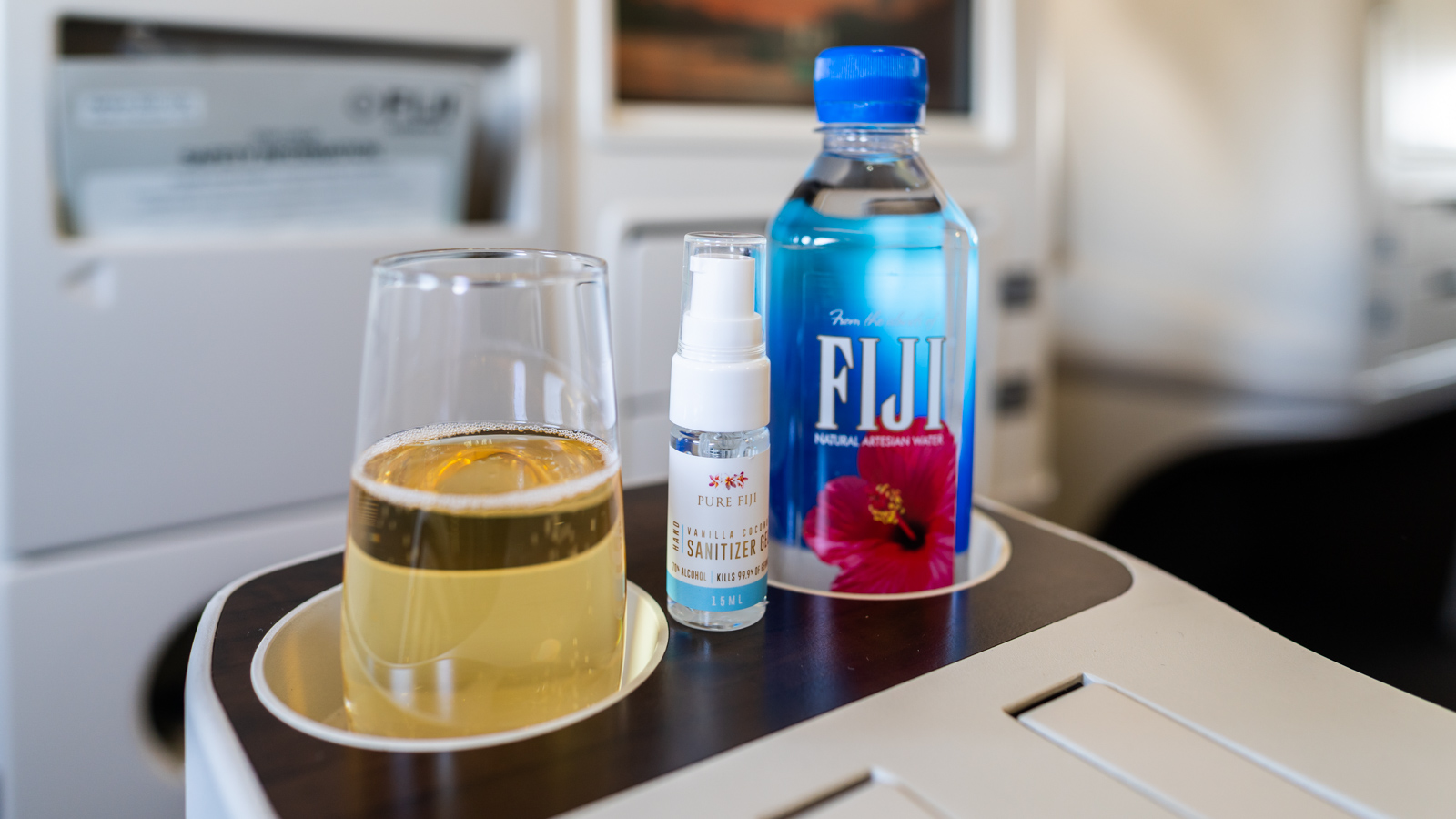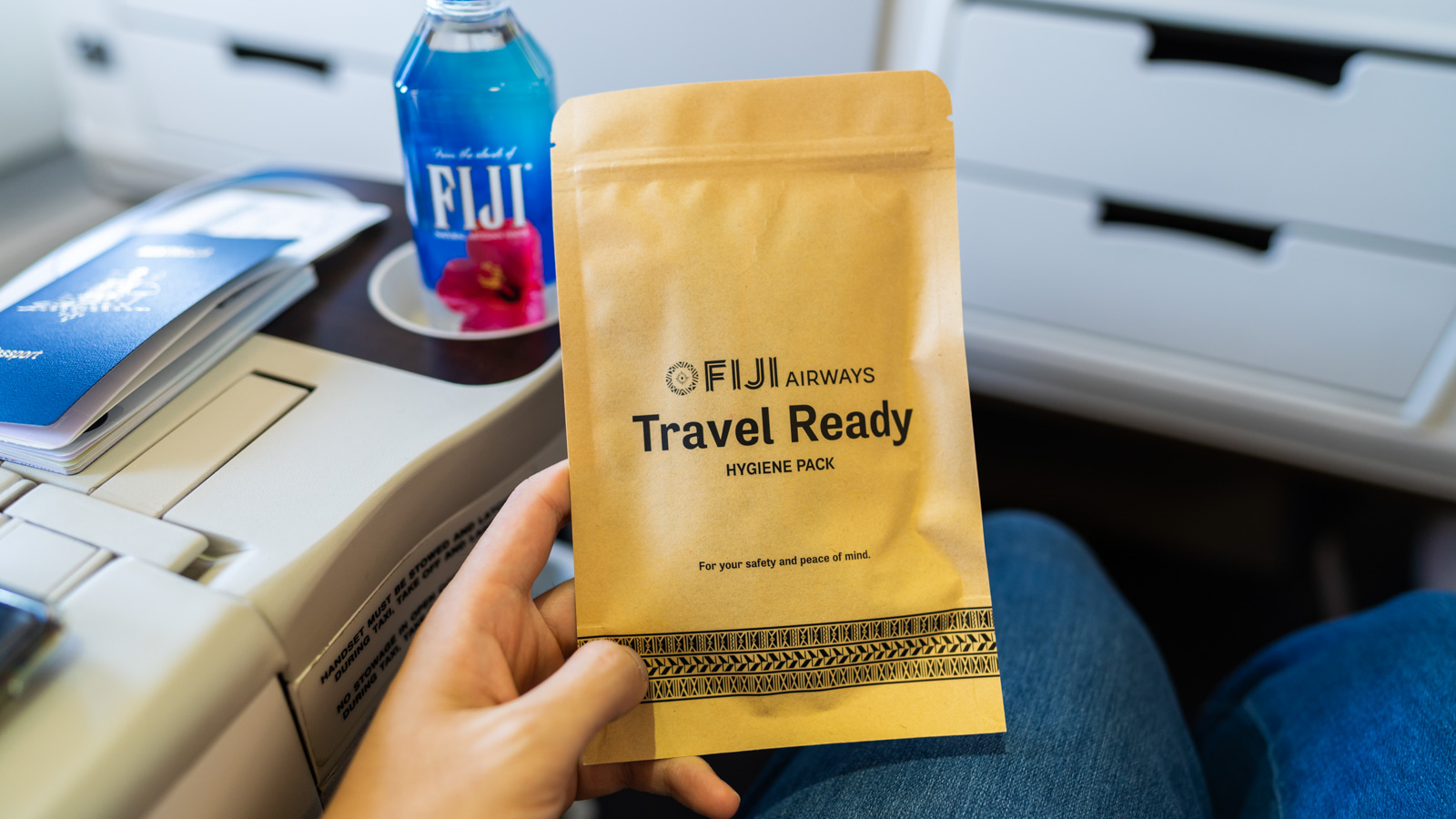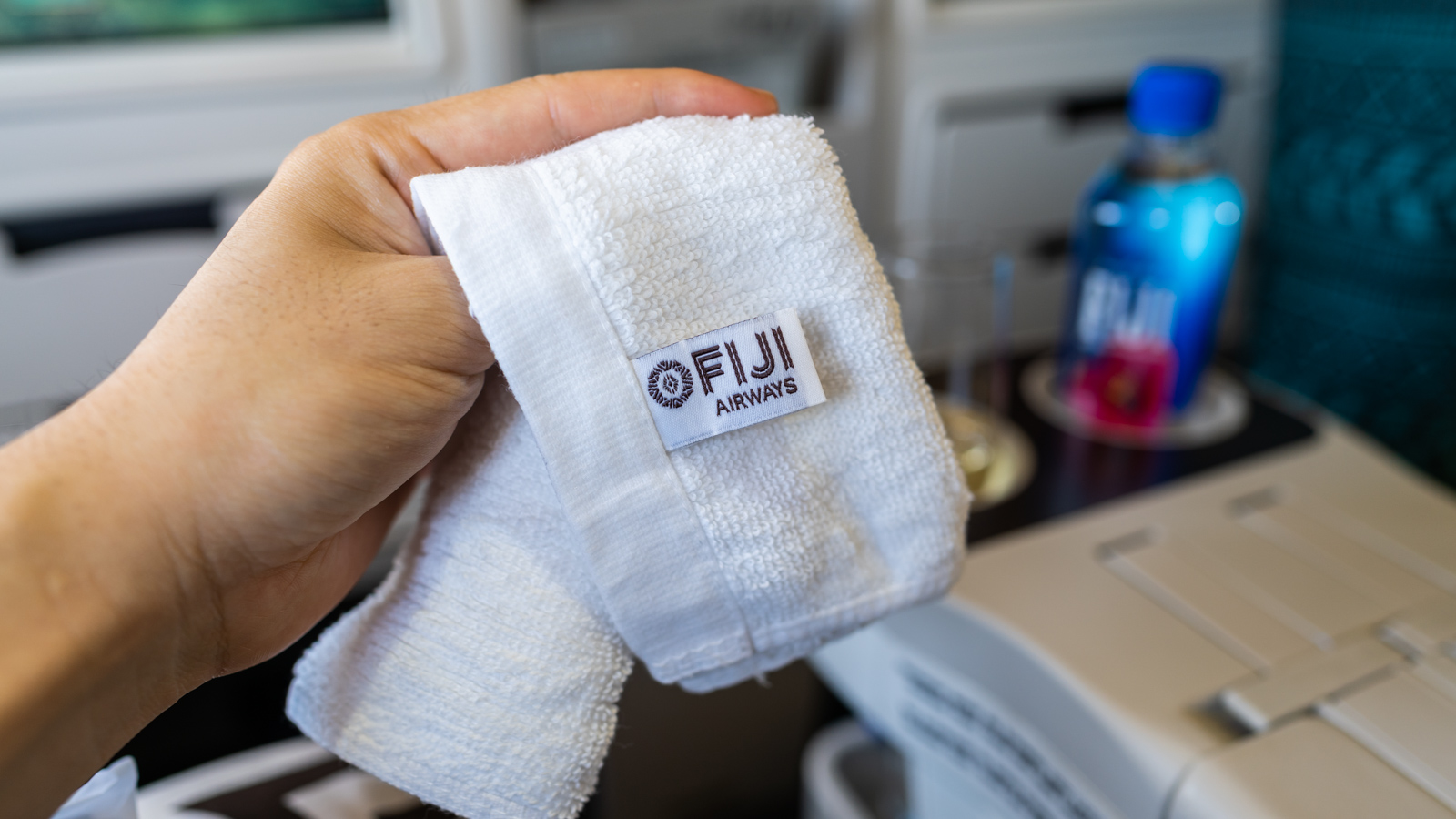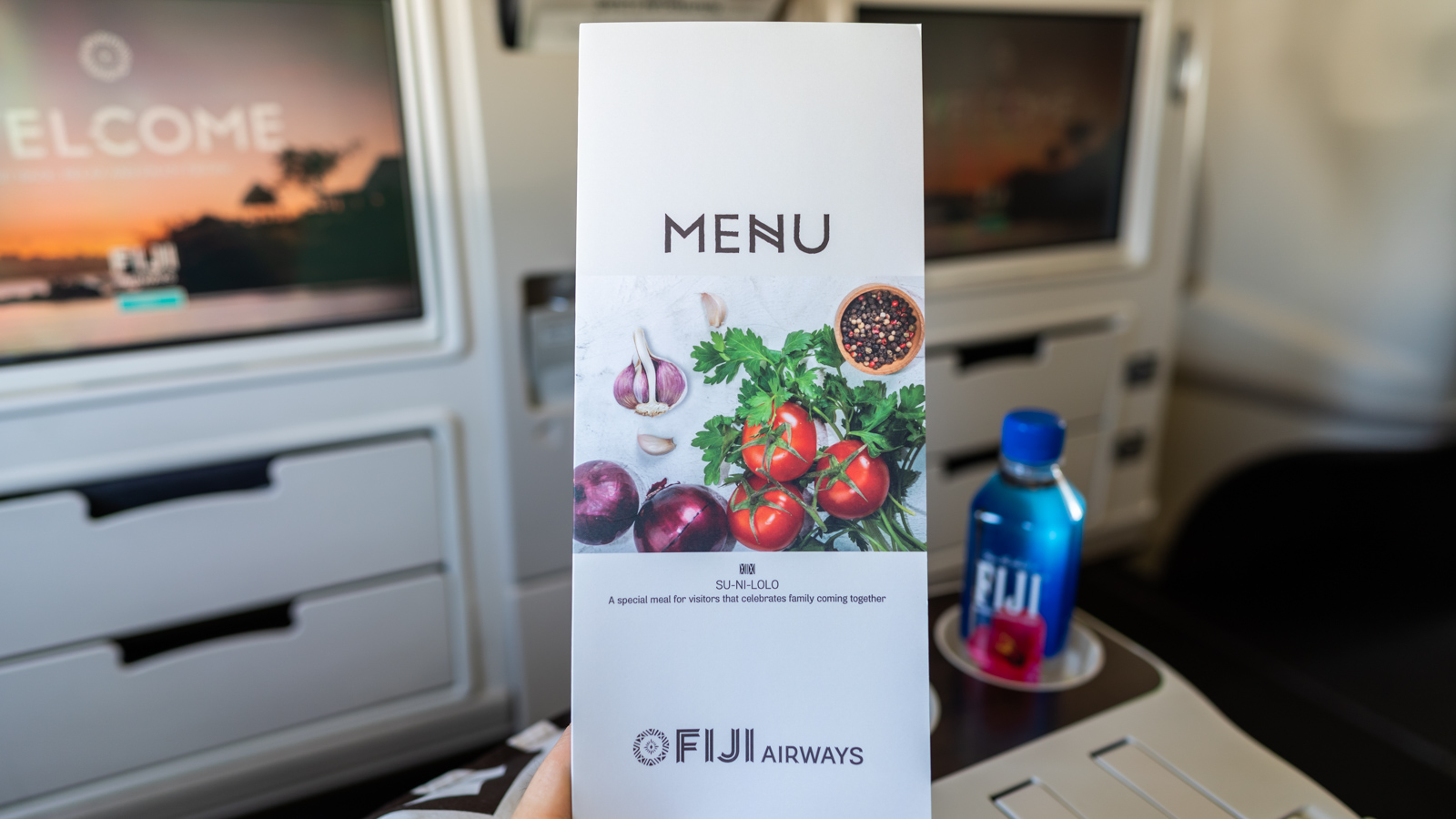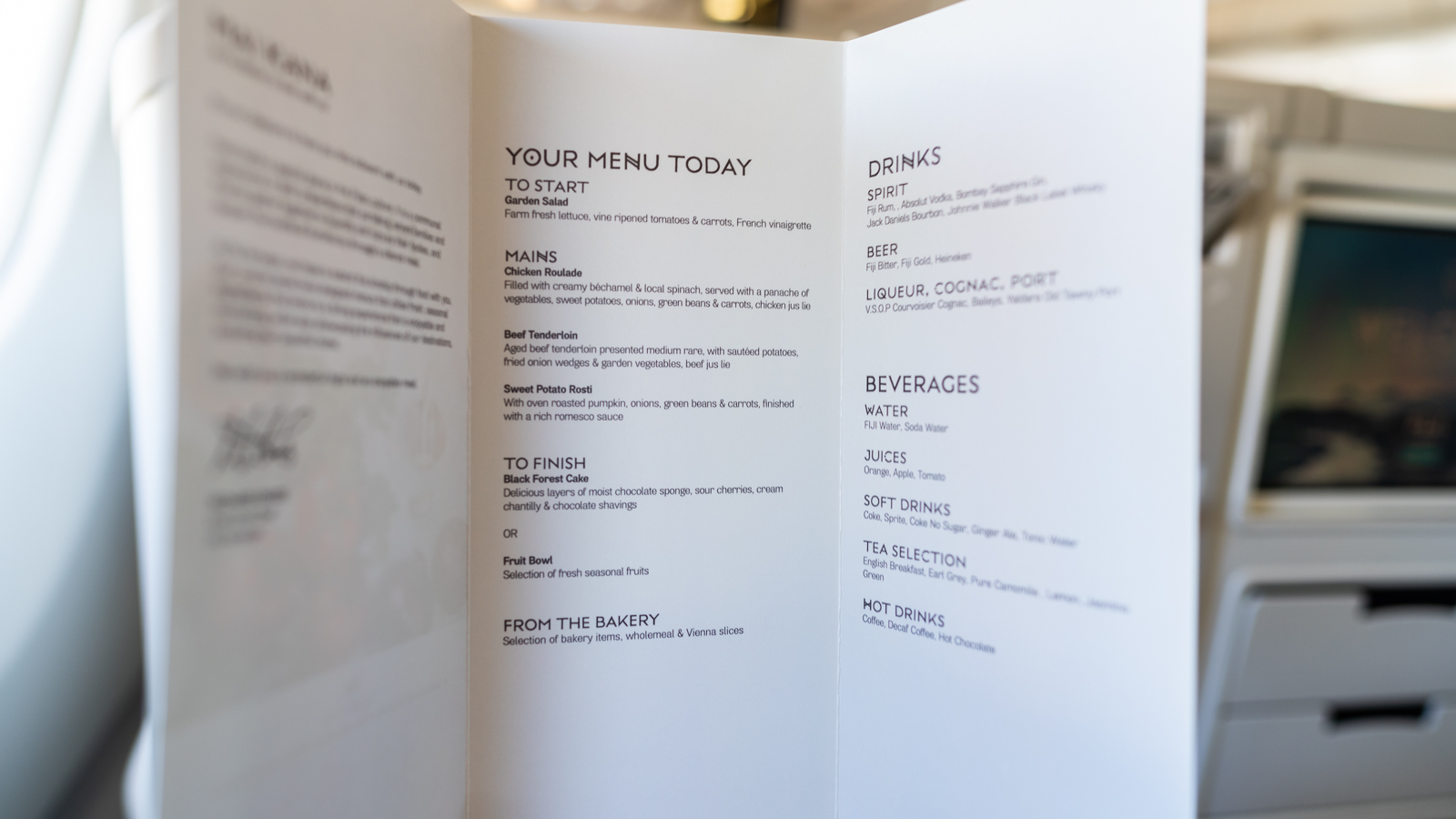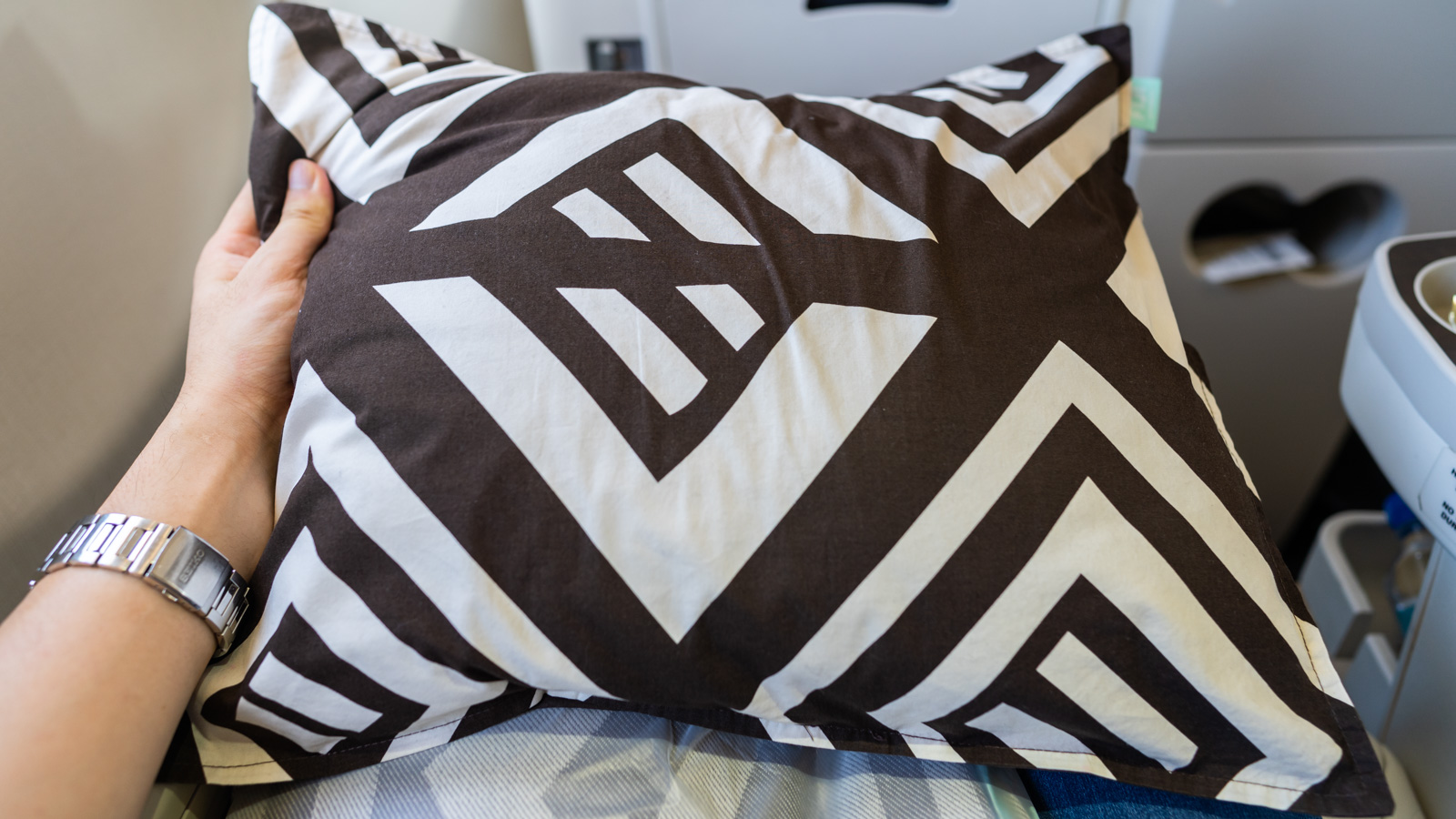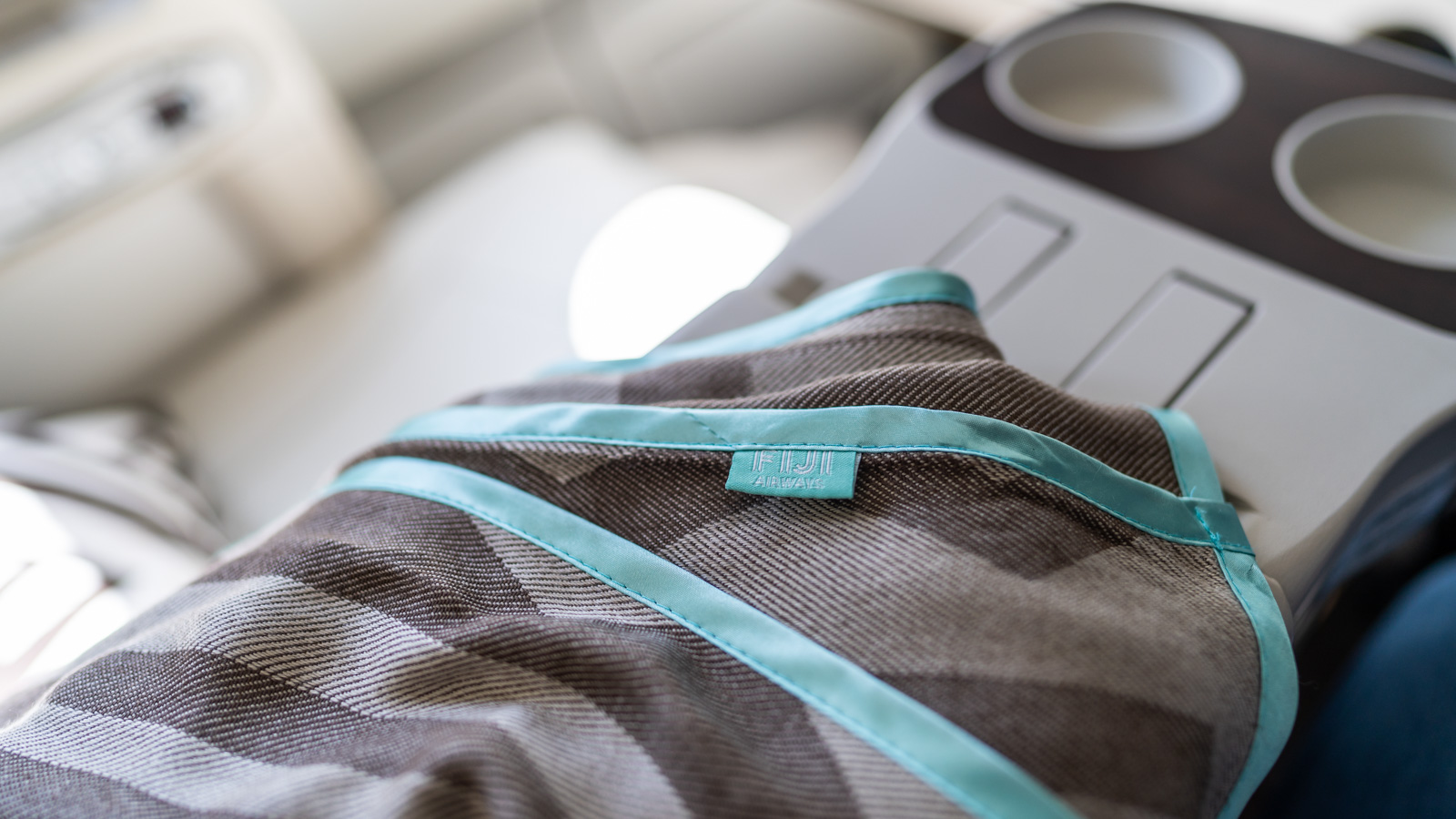 Food and drinks
Shortly after we reach cruising altitude, the crew come around with our first drink and a bar snack (I go for Fiji Rum mixed with Coke No Sugar). A side note – I love the patterns of the Fiji Airways logo on the glass.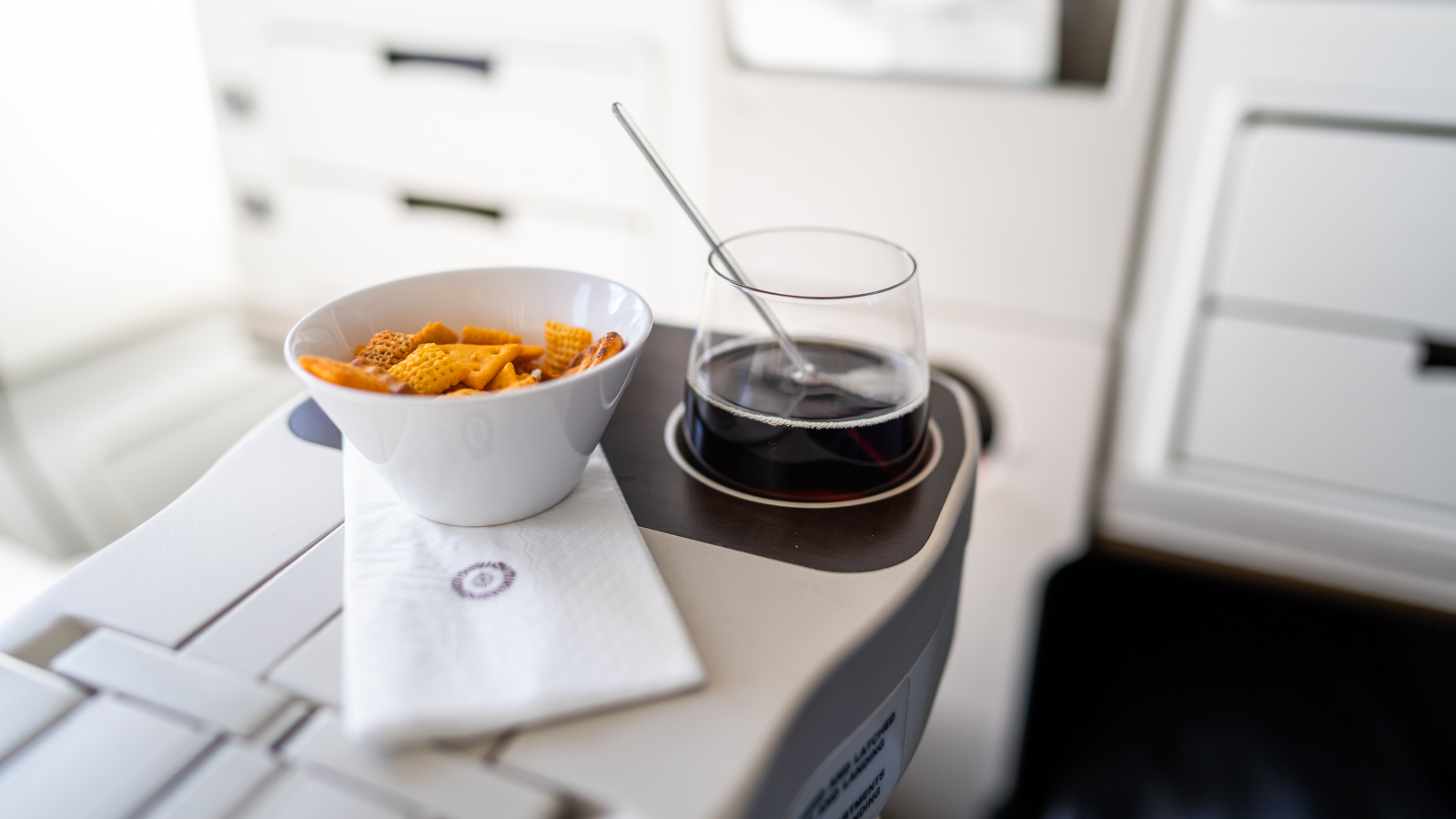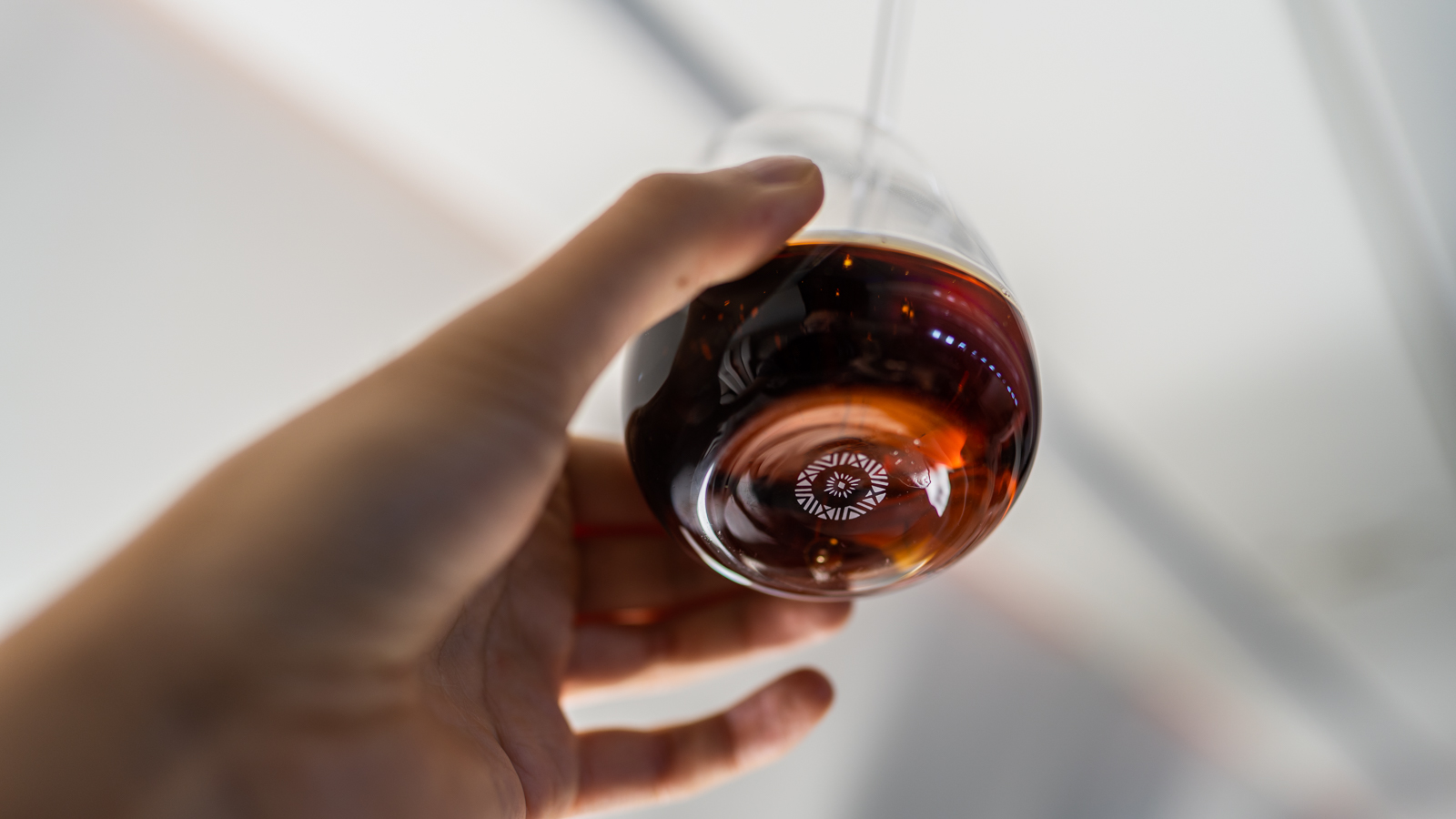 We're treated to a two-course lunch shortly after departure, though I don't consider a side salad to be a starter! The menu is a hyped-up version of aeroplane 'chicken or beef' (or roasted sweet potato), but supercharged with fresh flavours and eye-catching plating.
The beef tenderloin is seriously good – tender and rich. With the gravy, I mop up the bowl in no time. Later on, I ask to try the chicken roulade if there's any left – the crew happily obliges. Filled with creamy béchamel, it's also quite tasty, with a similar gravy and vegetable base to the beef. On the side, I enjoy a refreshing G&T with lunch.
Dessert is a scrumptious black forest cake, and once I recline the seat for an afternoon nap, I finish things off with a warming lemon tea. Everything is done and dusted within 70 minutes of take-off. For this length of flight, I think the meal service is spot-on.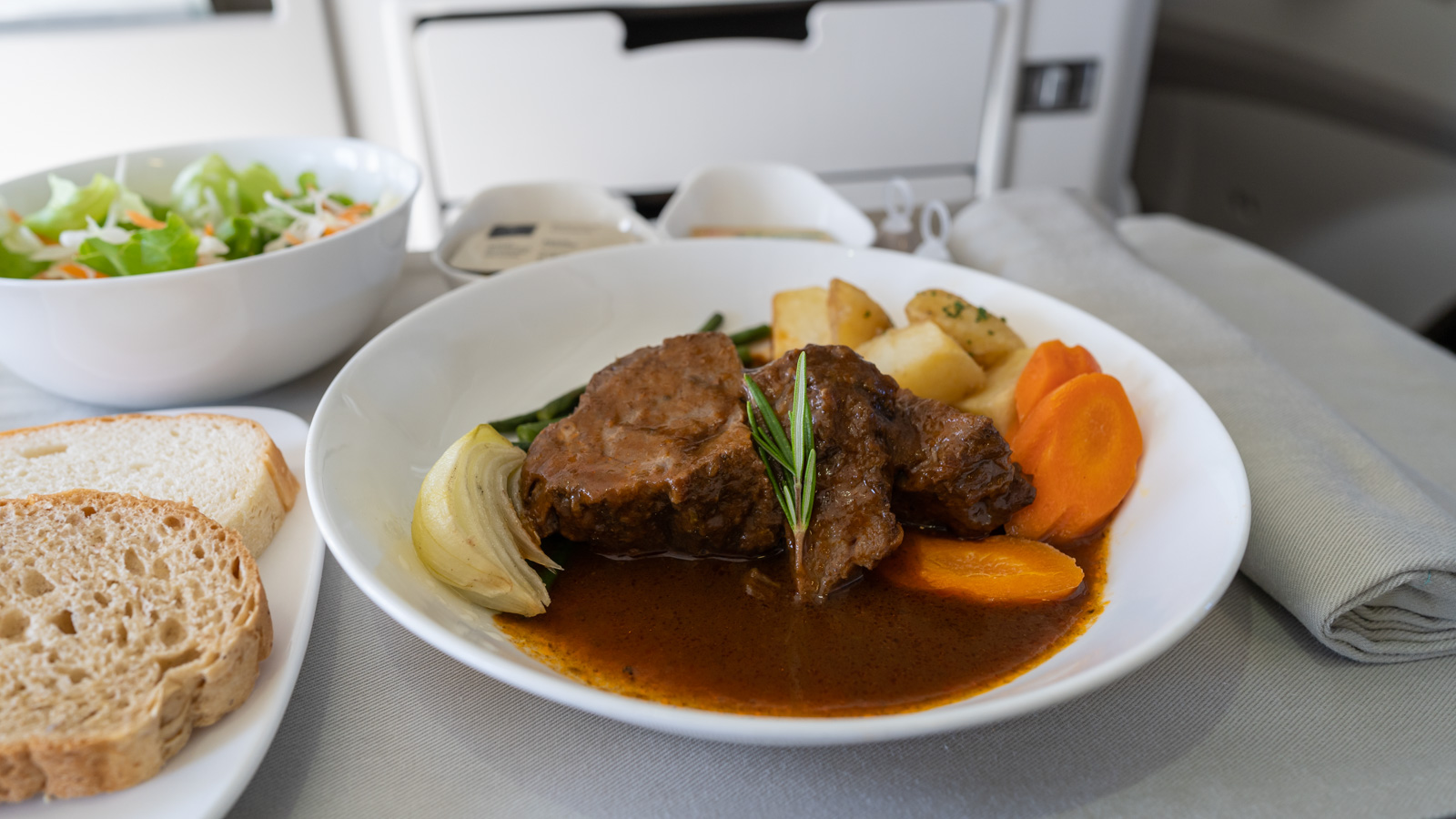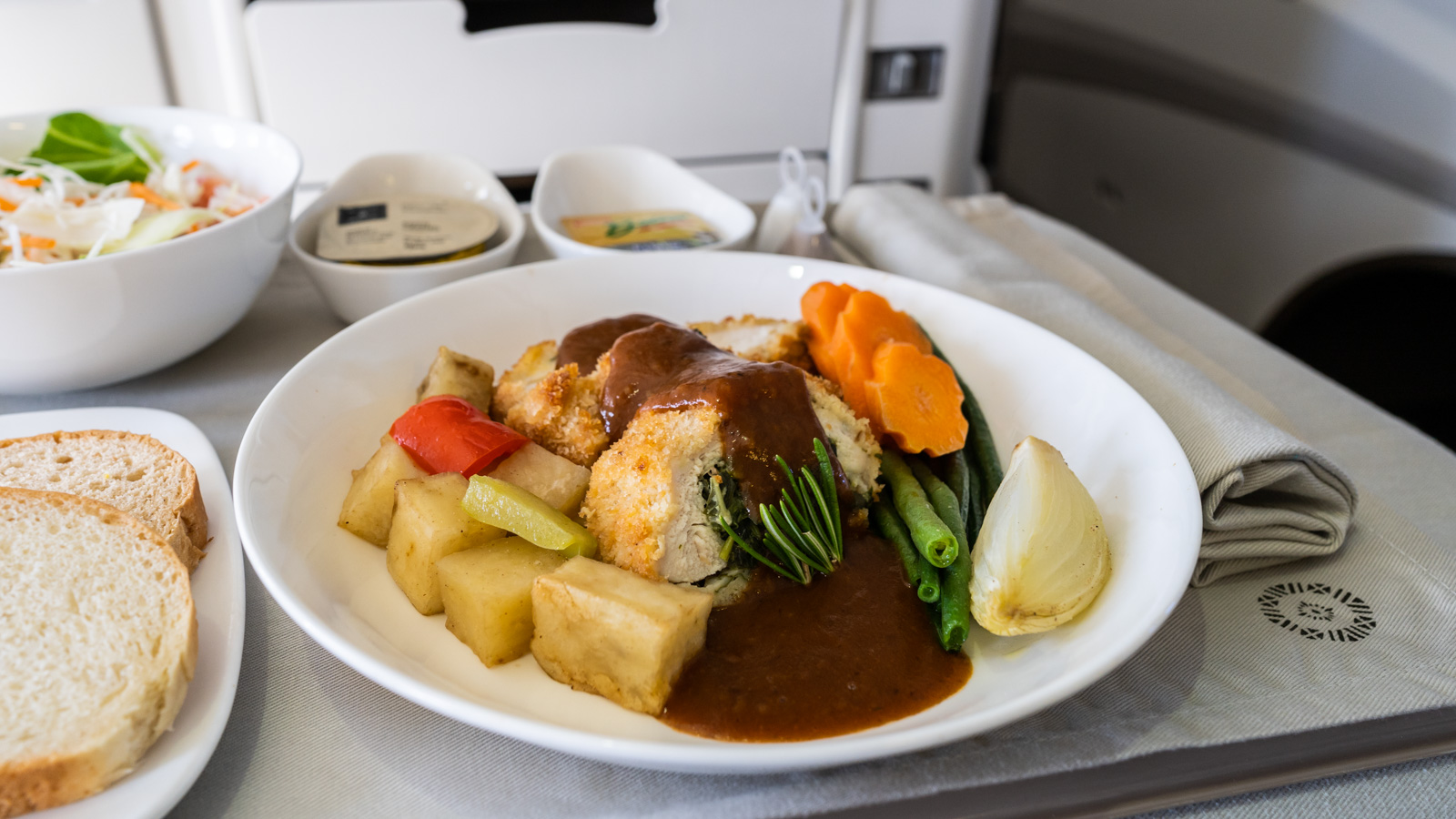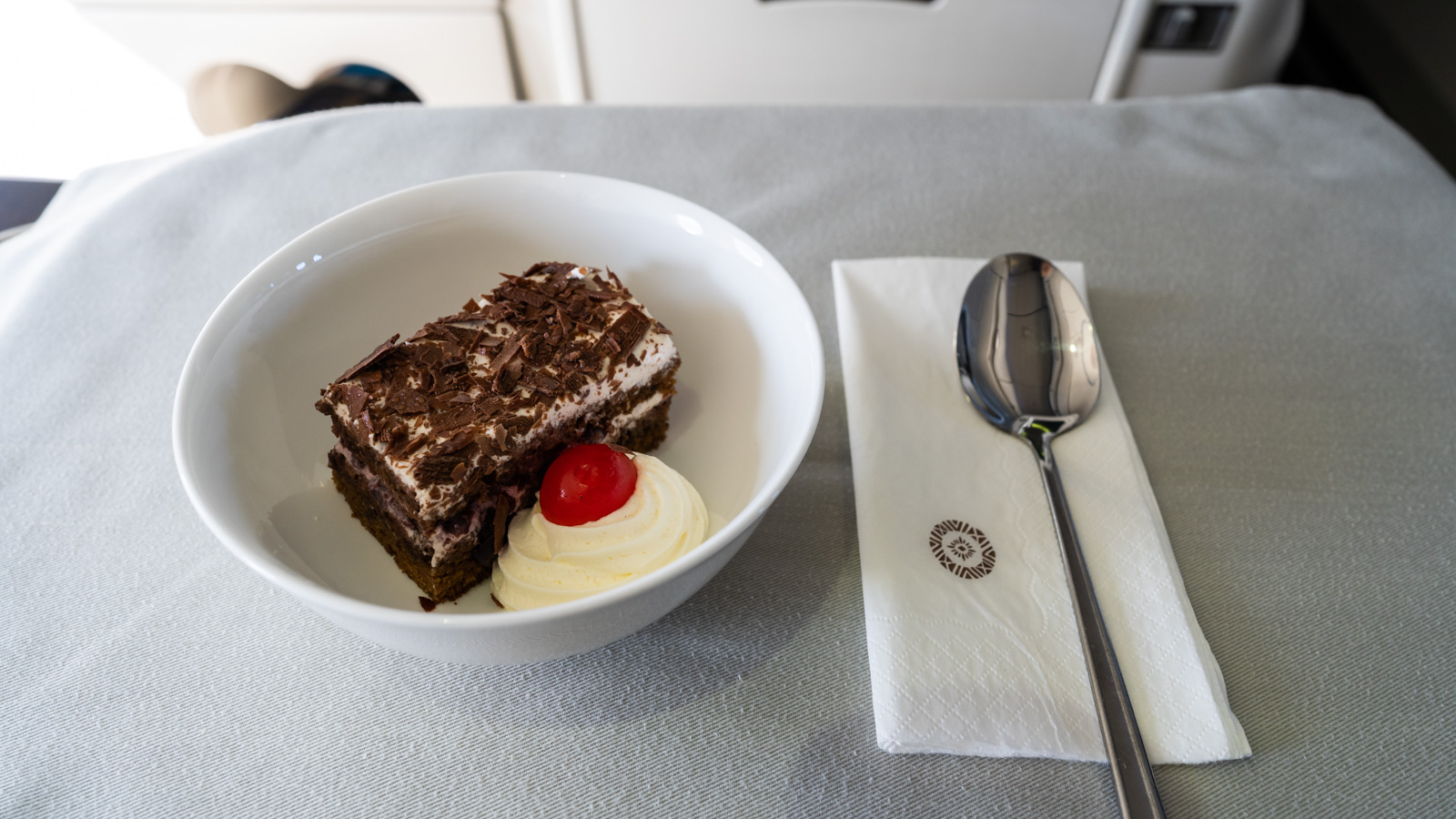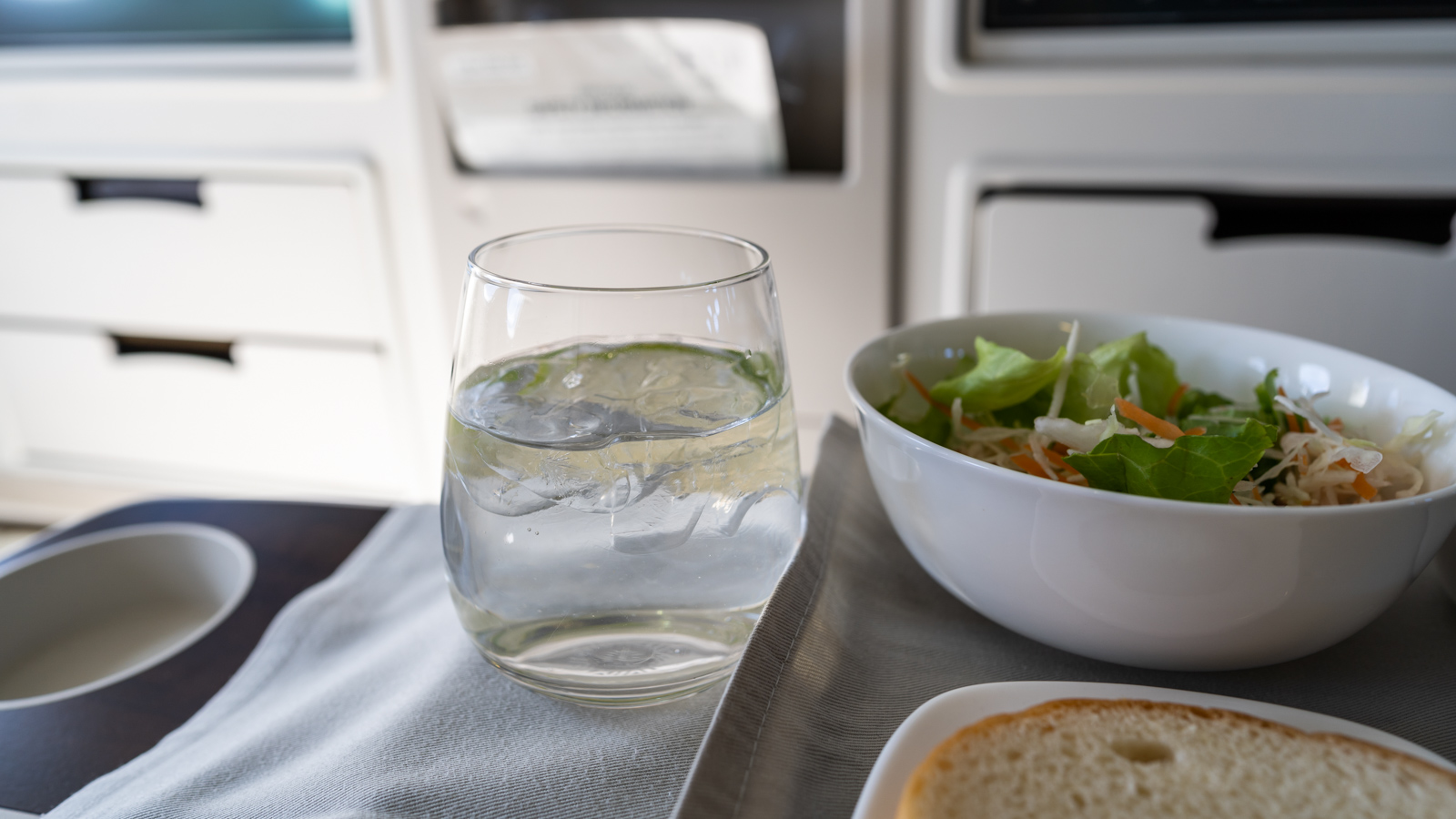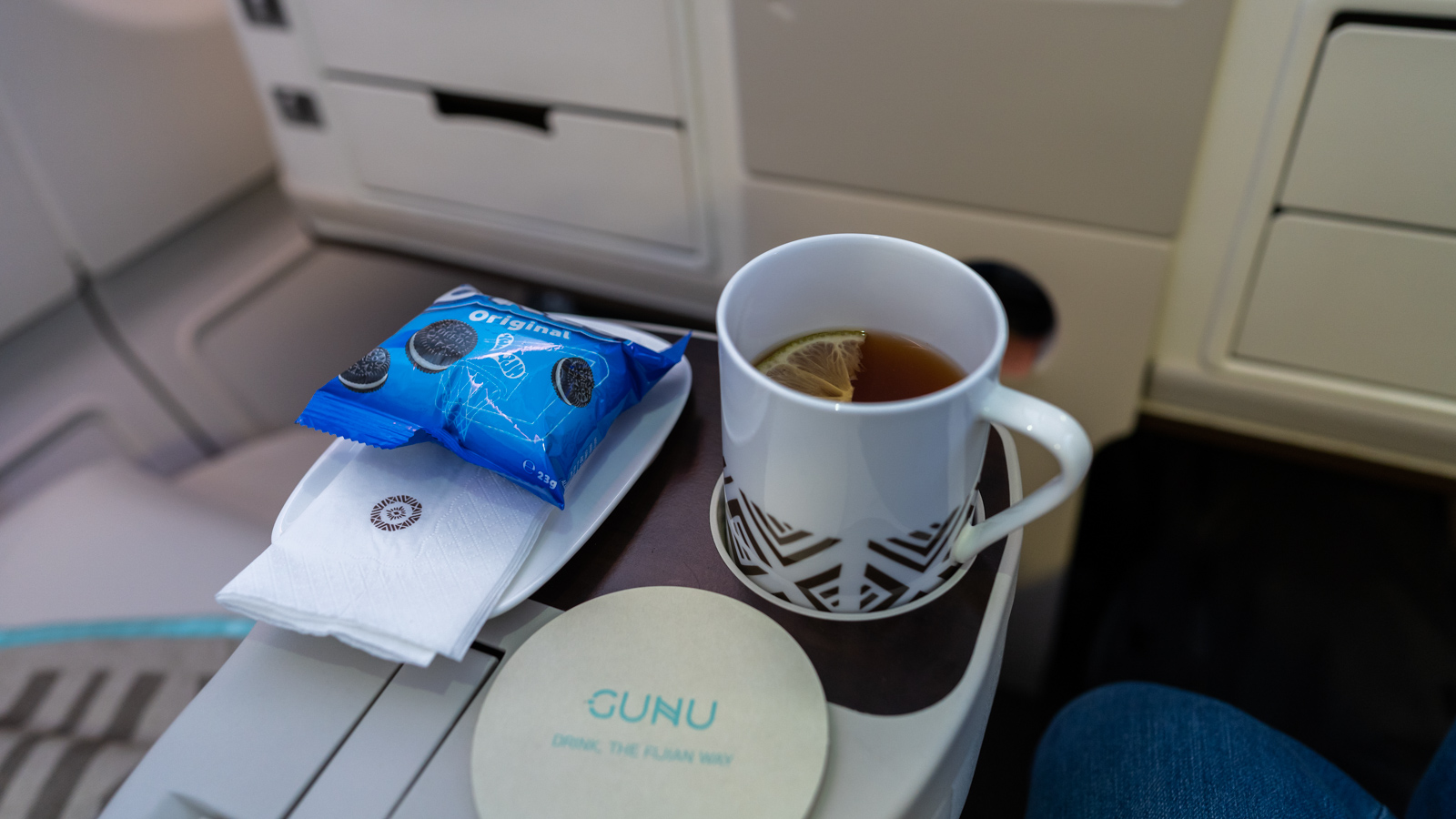 Inflight entertainment
Fiji Airways' Airbus A330 Business Class seats have a 15.4″ (39 cm) screen, which is clear and easy to view. It isn't touch-sensitive though, so I do need to use the old-school remote to navigate the interface. I find over 60 movies loaded, though many are unfamiliar to me. New releases include No Time to Die, while older favourites include The Dark Knight.
There's a separate kid's movie section, Adele's latest release 30 in the music library, and some games such as chess. These jets don't have inflight internet – only the newer Airbus A350s and Boeing 737 MAXs do.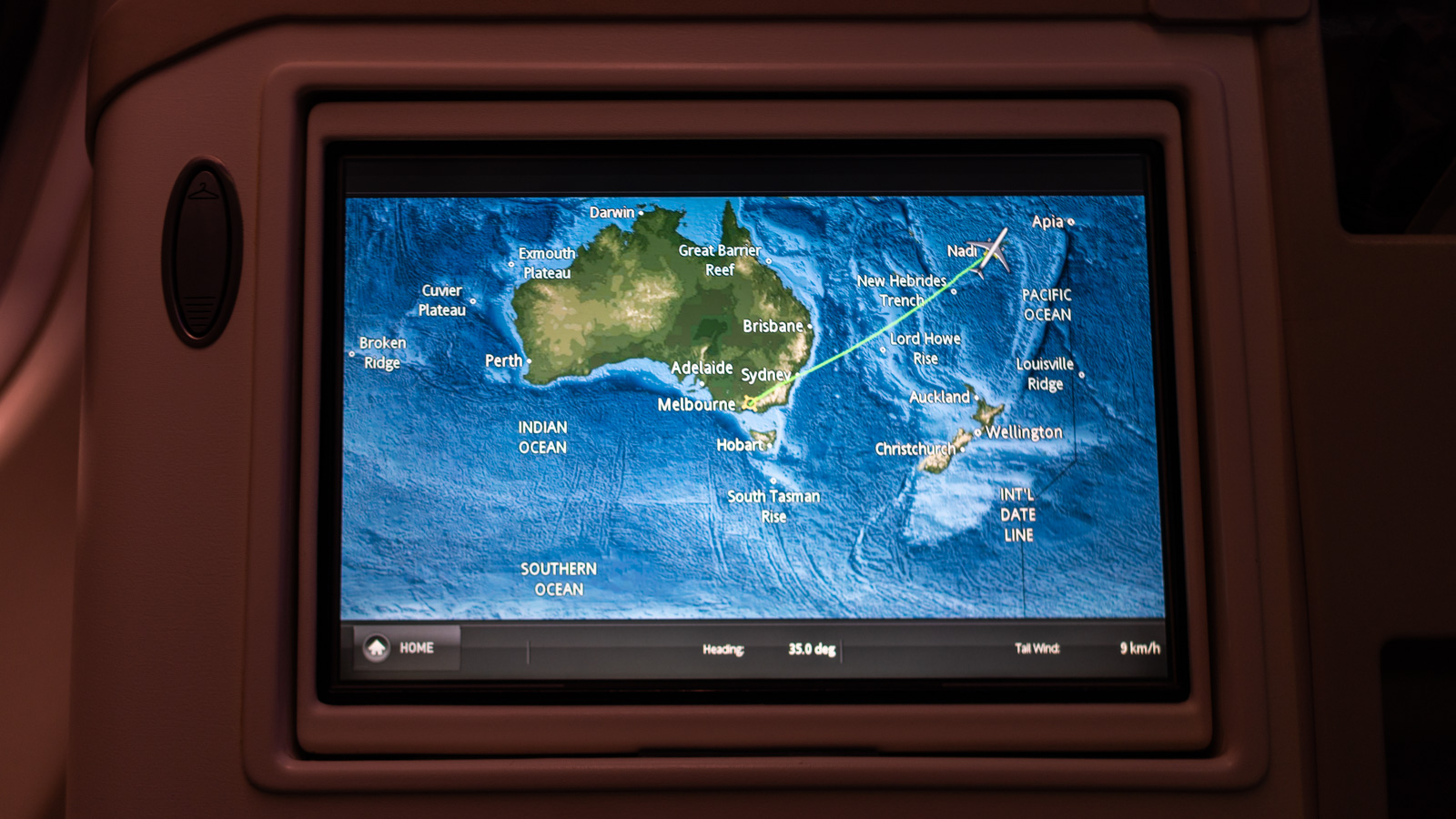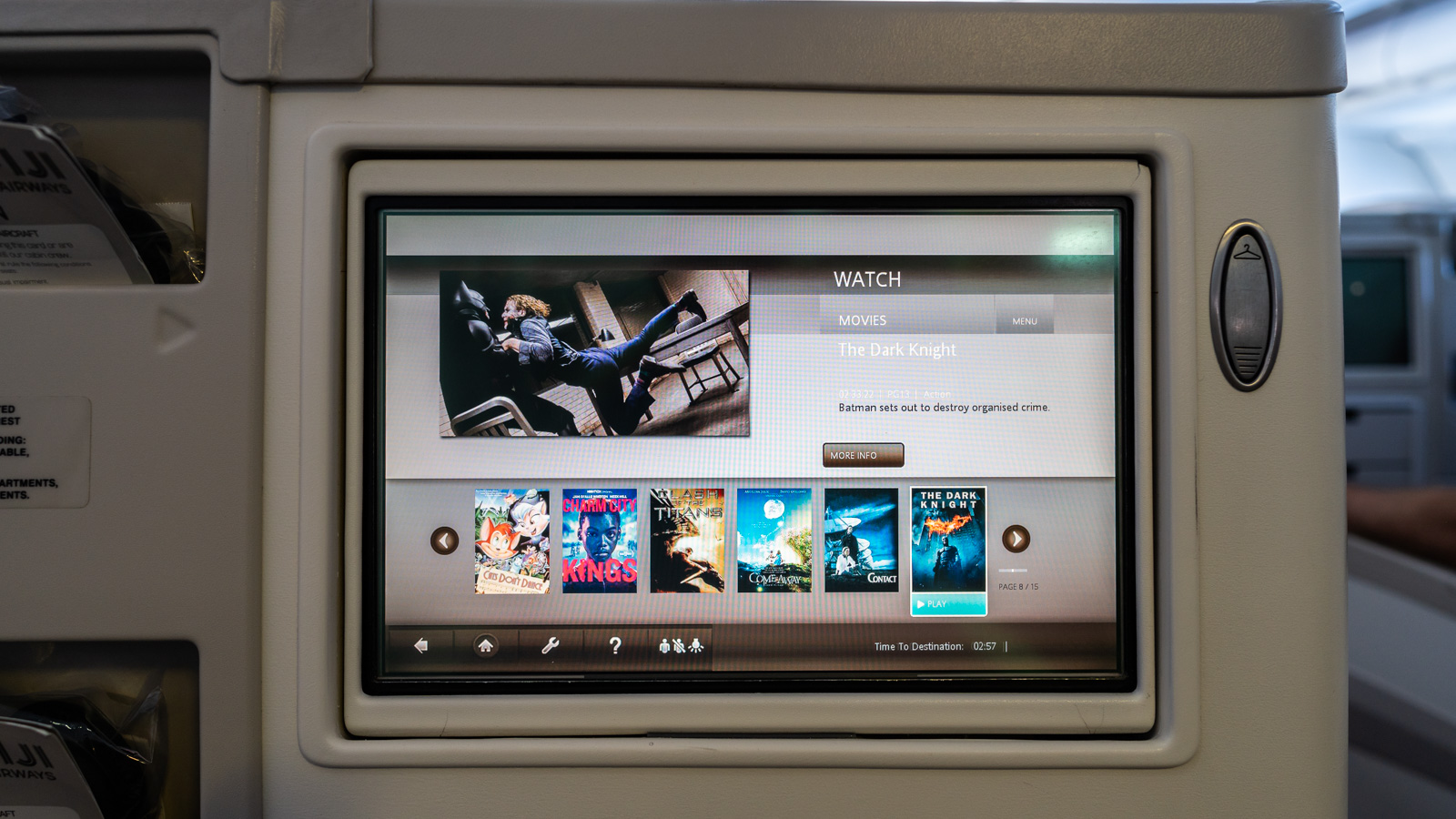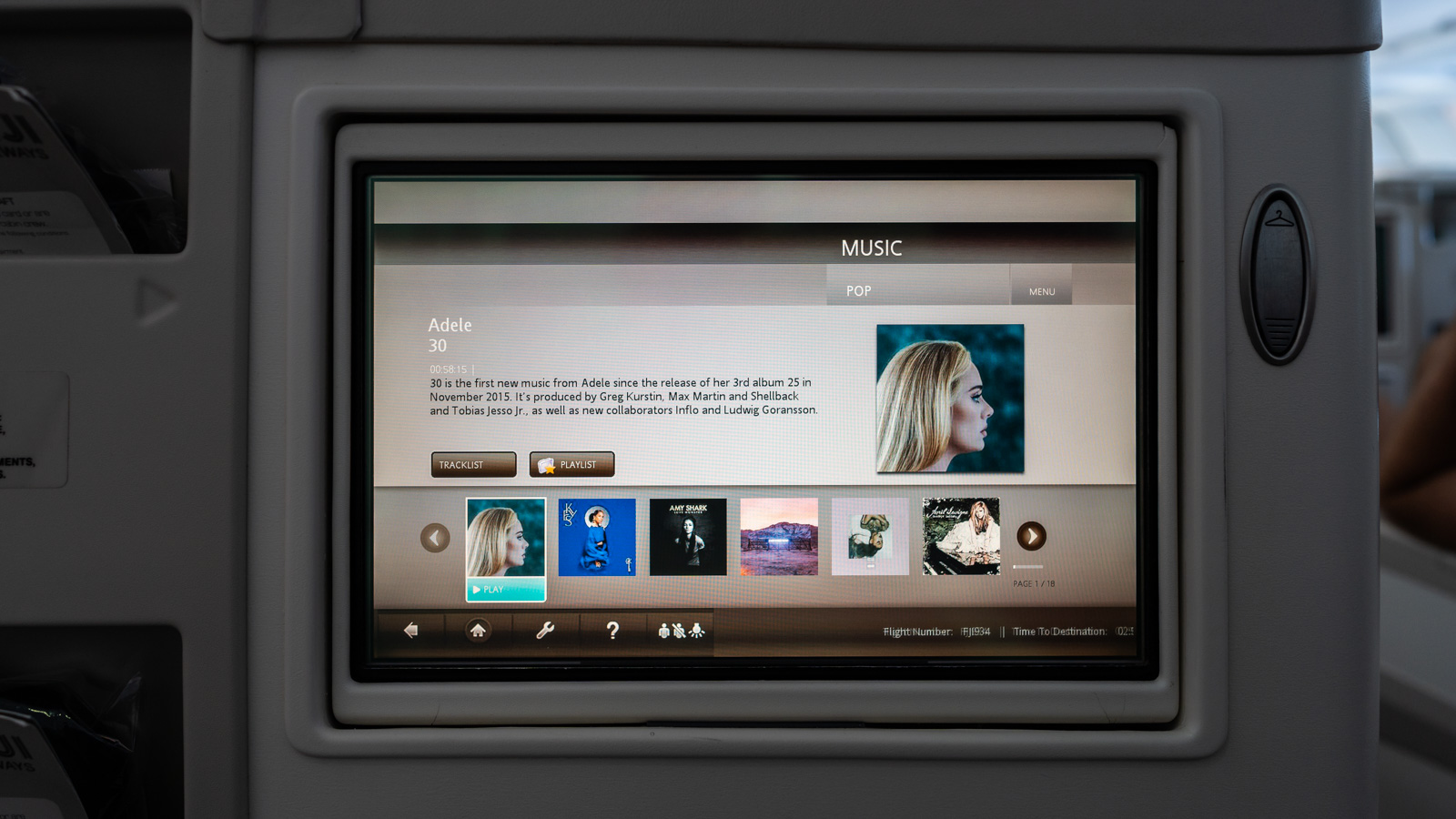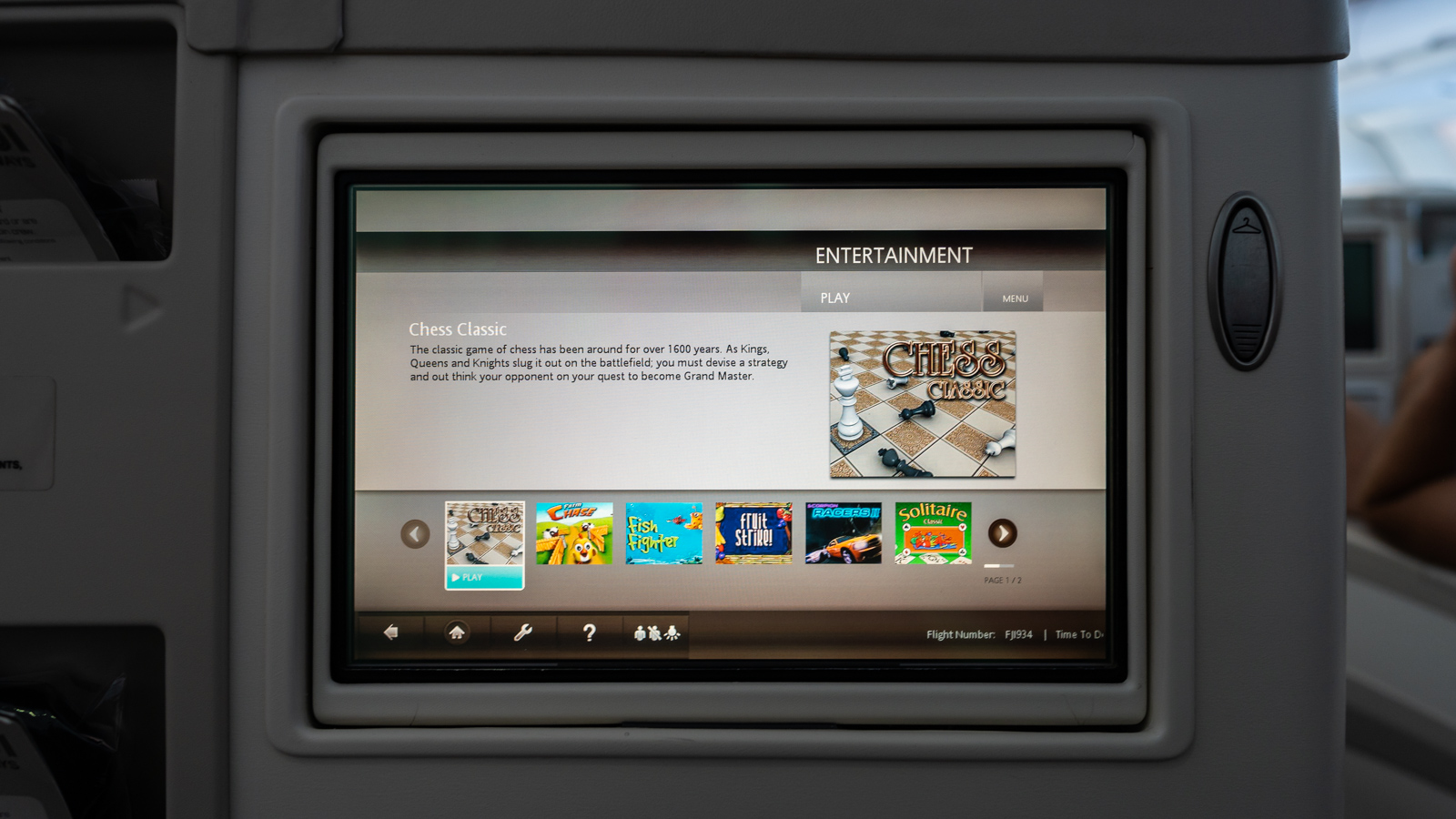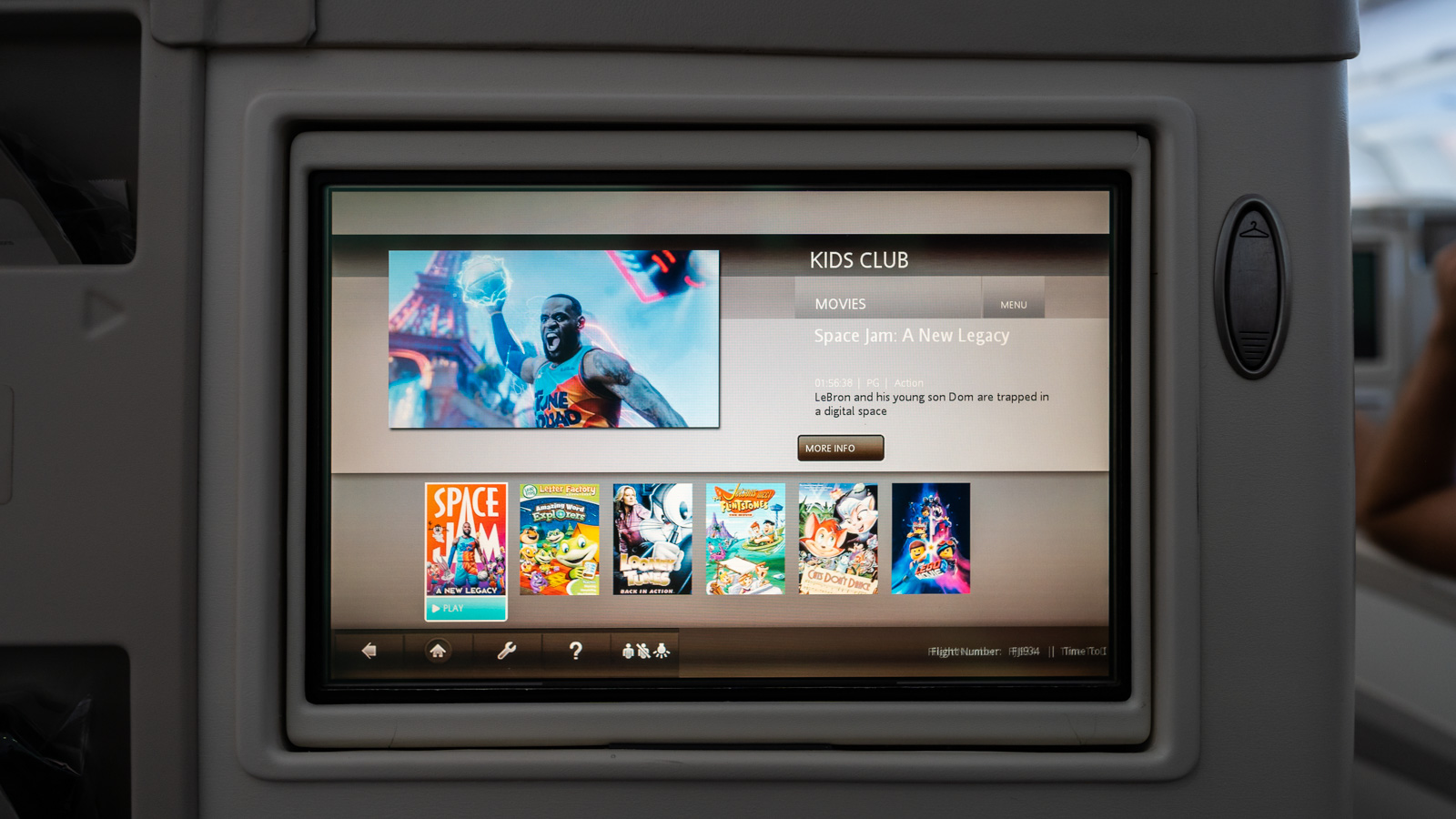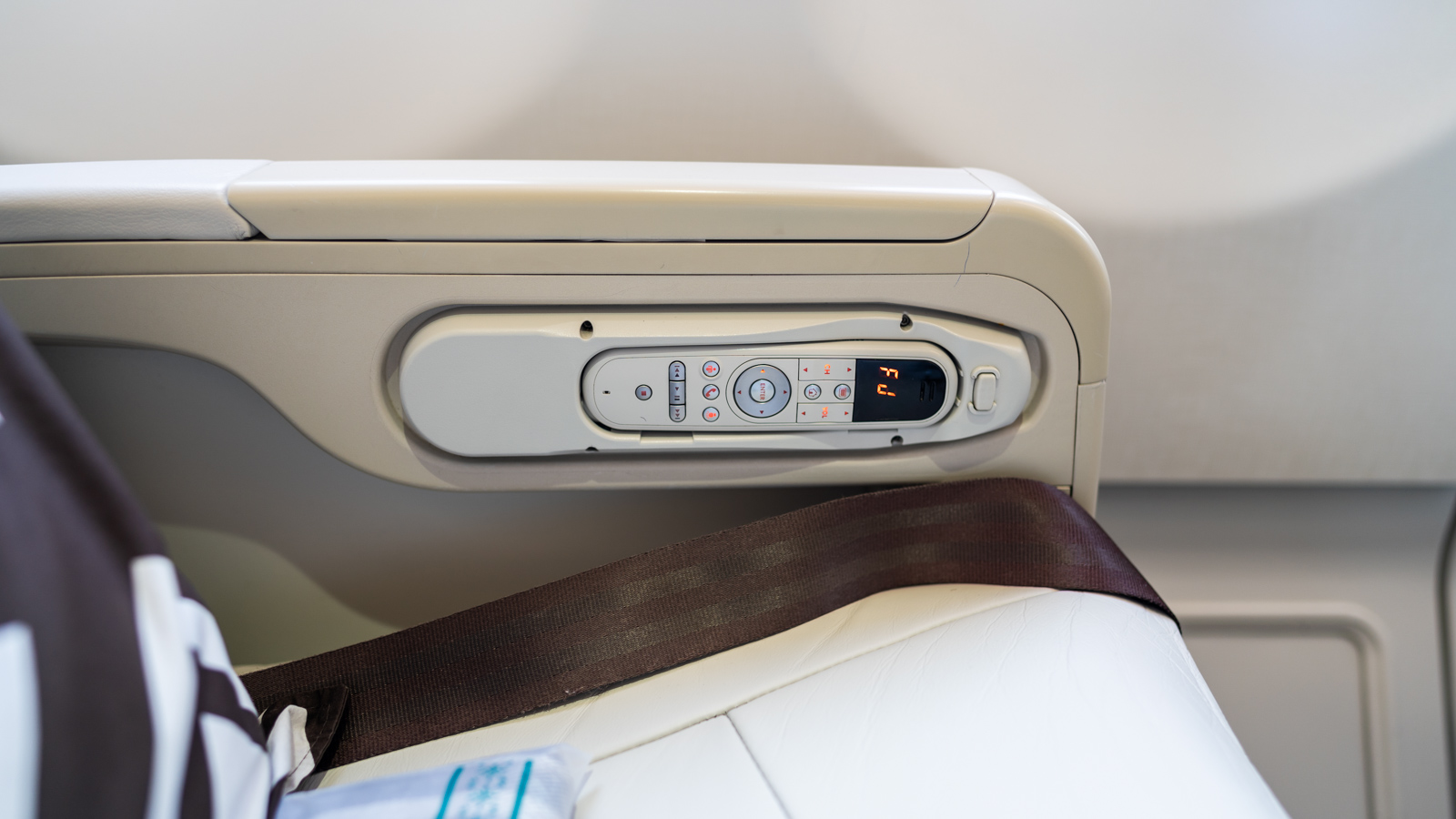 One minor issue is that it's very easy to bump the remote when it's stowed in the seat. Our flight was a cacophony of 'dings' as people repeatedly nudged the call button. Though it's all taken in good humour by the crew (I think).
Service and amenities
I find the cabin crew on this flight to be exceptional. The staff are so friendly and really strive to offer personalised service. Jacinta, Grace and Kamineli warmly look after the Business Class cabin, never failing to address passengers by name. Jacinta also comes around to wish everyone well at the end of the flight.
The pillow and blanket are enough for this flight – on a longer or overnight one, you might also get amenity kits, a duvet and a mattress topper. Despite the AC plug being located within the seat, it surprisingly fits my power block without getting in the way.
Noise-cancelling Phitek headphones are provided – a premium brand that also lists Singapore Airlines and Finnair as its customers. If you don't have your own, then these are a great choice.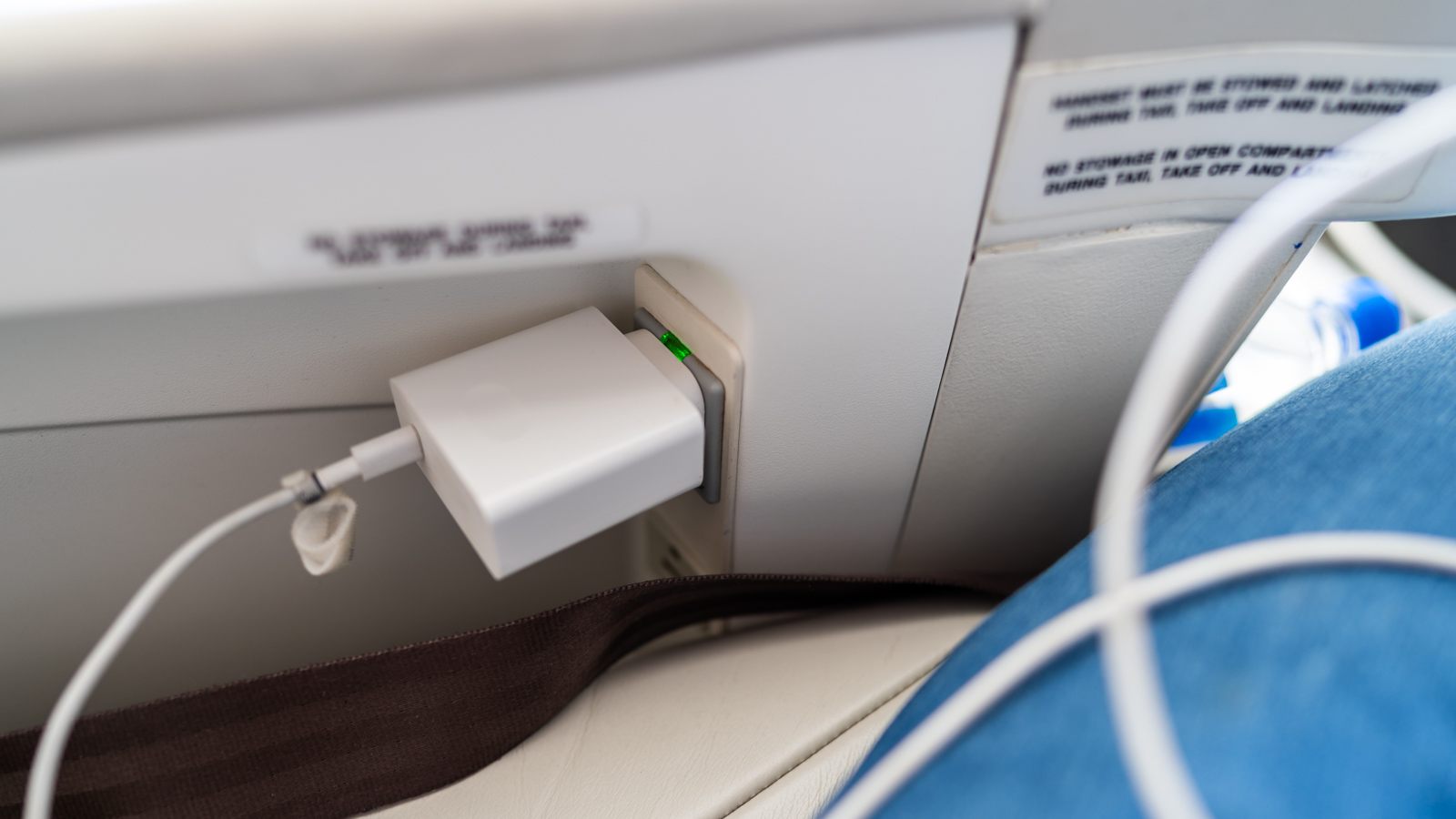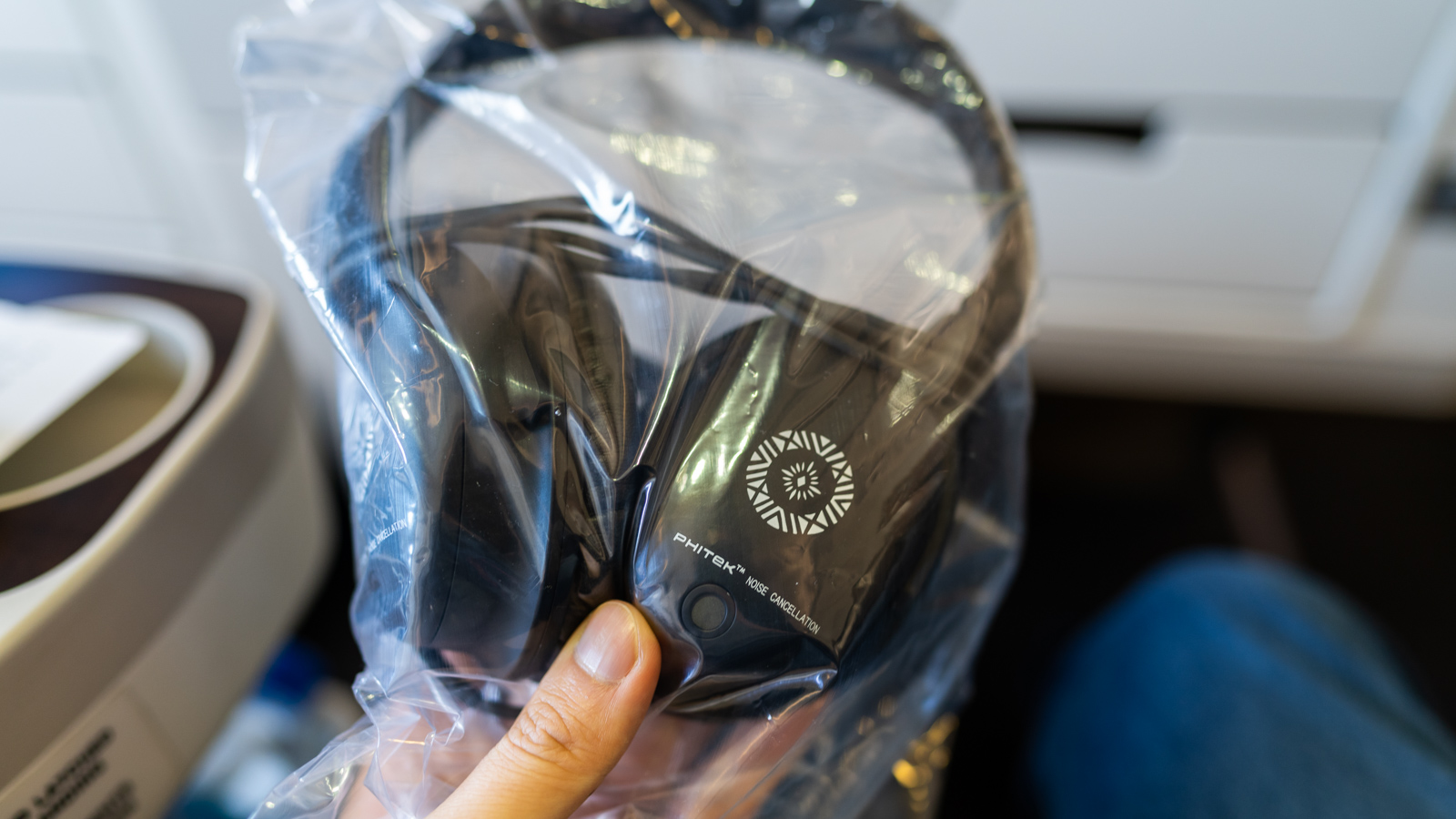 How can I use points for this flight?
Fiji Airways is a oneworld connect airline, which means it's not in the full oneworld alliance. But you can book the airline's A330 Business Class with popular programs such as Qantas Frequent Flyer, Alaska Airlines Mileage Plan, American Airlines AAdvantage and Cathay Pacific Asia Miles.
Unfortunately, the Melbourne-Nadi route falls into the more expensive 'Zone 4' pricing with Qantas Points by just three miles of distance. You'll need to pay more points compared to Sydney-Nadi, which is in 'Zone 3'.
But with the other frequent flyer programs, it still costs the same because of region-based pricing. Here's what it should cost you to book a Business Reward on Fiji Airways between Melbourne and Nadi:
| | | |
| --- | --- | --- |
| Program | Economy | Business |
| Qantas Frequent Flyer | 20,300 pts | 57,000 pts |
| Alaska Airlines Mileage Plan | 17,500 miles | 32,500 miles |
| American Airlines AAdvantage | 15,000 miles | 30,000 miles |
| Cathay Pacific Asia Miles | 15,000 miles | 30,000 miles |
Fees and taxes are extra – around AU$115 one-way from Melbourne to Nadi. A return journey starts from AU$226 in charges.
Qantas has the highest rates, but it's probably also the most convenient option for Aussie-based frequent flyers. If you do have Asia Miles (or a card that can transfer points to Asia Miles, such as an American Express Membership Rewards card) then that could be a savvier choice, given the miles requirement is almost half that of Qantas in Business.
---
Point Hacks Expert Tip: Alaska Airlines Mileage Plan and American Airlines AAdvantage use region-based pricing, so you'll only pay 30,000 miles to fly Business one-way between Australia and Nadi. Yes, even from Perth, with Qantas connecting flights included! You can buy miles in those programs.
---
If you book on the Qantas website, there's a chance you can nab the Qantas codeshare on Fiji Airways as a Classic Flight Reward (it's QF3867 instead of FJ934). Doing so gives you extra perks such as lounge access in Economy if you have Qantas Gold status or higher. This is how I accessed the Qantas First Lounge with my Platinum status!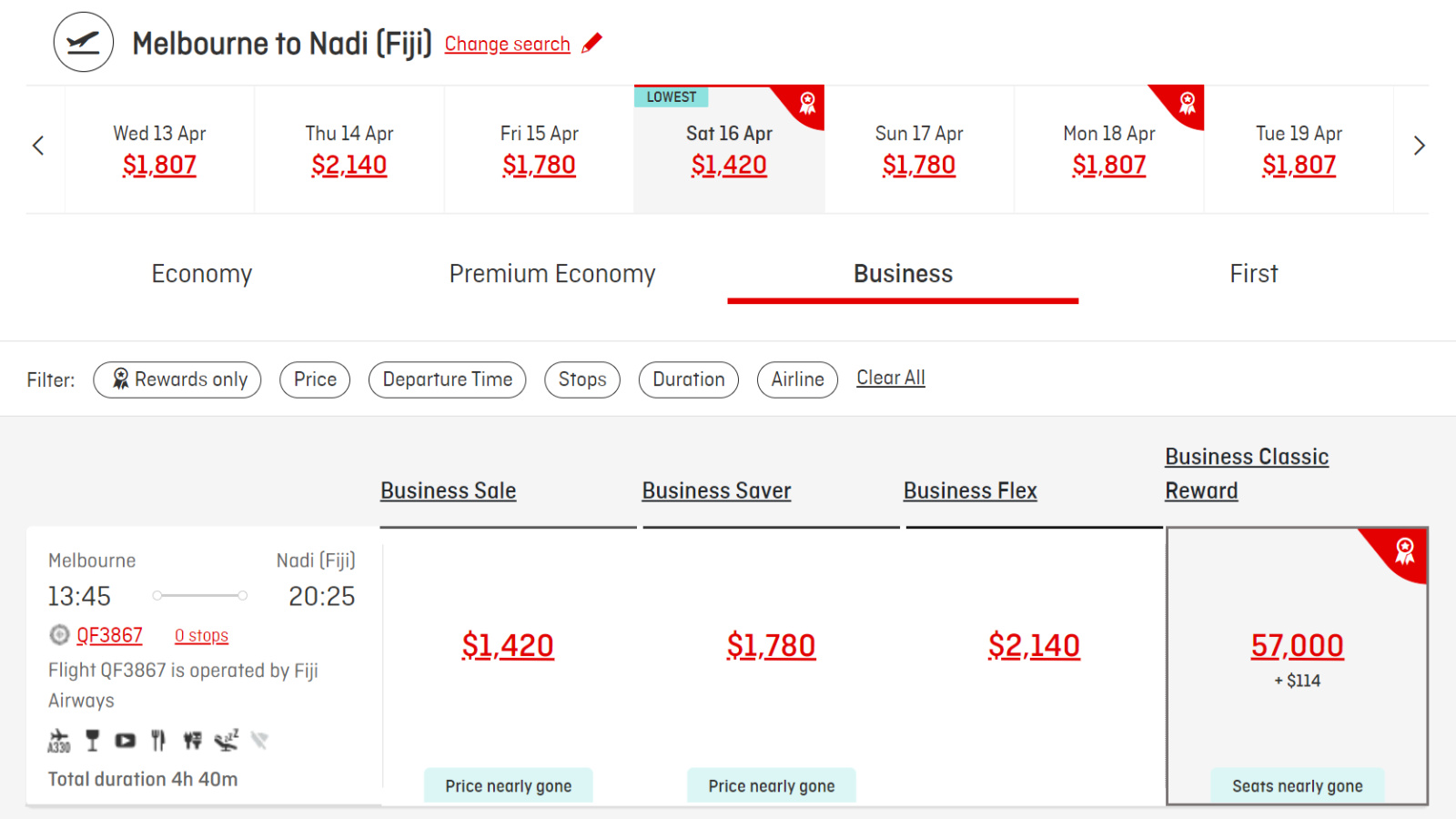 Plus, you'll earn Status Credits as a Points Club/Plus member. For this trip, I booked the Qantas codeshare for 57,000 points and earned 32 Status Credits with Points Club.
---
Fly to Fiji in comfort with someone special. With the right credit card sign-up bonus, you'll have enough points for at least two one-way Business Class flights in no time!
Summing up
Fiji Airways' Airbus A330 Business Class from Melbourne to Nadi was a treat. The seat, while outdated and angle-flat, is sufficient for a five-hour flight. Of course, it wouldn't be as ideal for an 11-hour trek to the United States. But for an Australia-Nadi flight, it beats a recliner on the Boeing 737.
Speaking of which, Fiji Airways flies both the single-aisle Boeing 737 and twin-aisle Airbus A330 to Melbourne. For the best experience, look for the daytime flight FJ934 (or QF3867) on a Saturday, as that's usually an Airbus A330 service. Because there are more Business Class seats, your chances of getting a reward with points are fairly good.
The dining out of Melbourne is top-notch. As I recline my seat deeply, settle down to watch some TV and gaze out at the sunset, I find the journey passes in no time at all.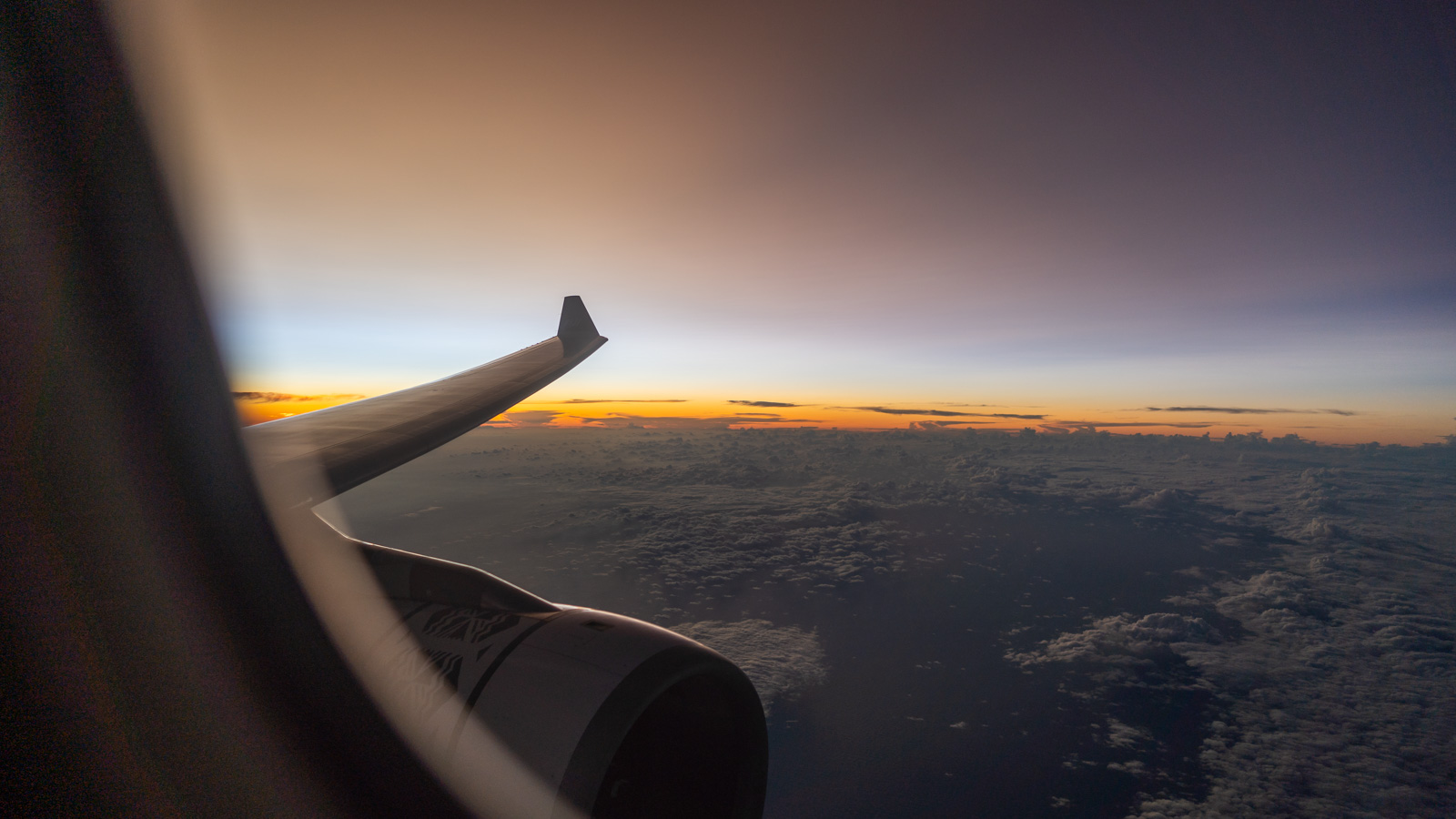 Have the latest news, reviews and guides delivered to your inbox. Sign up for our newsletter →
Photography by Brandon Loo. Point Hacks paid for the fare with points.
Fiji Airways Airbus A330 Business Class (Melbourne – Nadi)
was last modified:
June 7th, 2022
by