Oneworld update: Alaska Airlines due to join alliance by end of 2020
Posted:
August 11, 2020 - 2:20 pm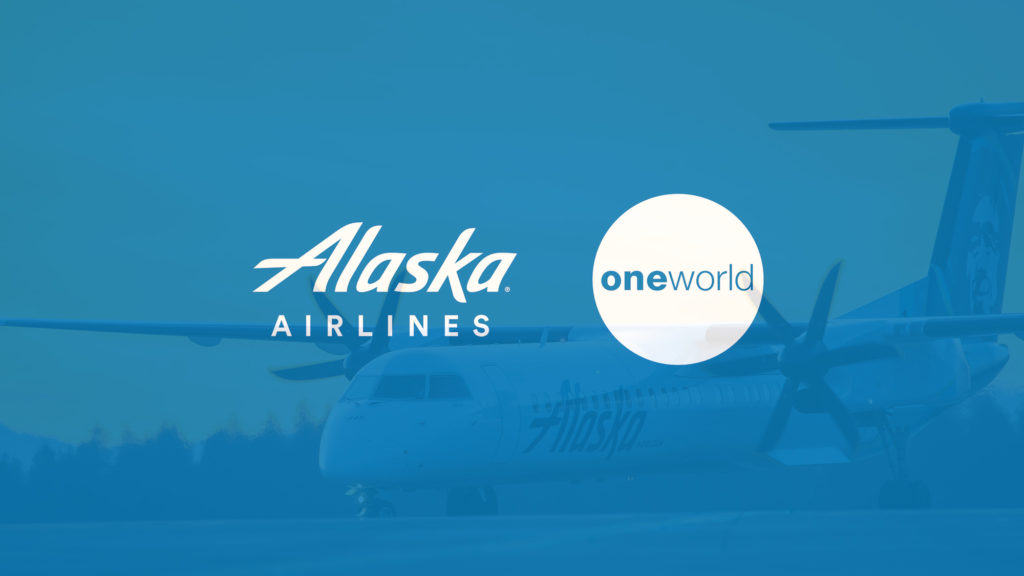 What we'll be covering
While many of us have been focused on the grounding of flights by airlines around the world, and trying to get changes and cancellations done, the oneworld alliance has been making some changes of its own.
Seattle-based Alaska Airlines is fast-tracking it's oneworld joining date to late 2020 — some six months ahead of its original mid-2021 estimate — according to an online webinar with airline CEO Brad Tilden.
It means that the Oneworld alliance will boast its 14th member by the end of the year, opening up more connectivity around the Americas for the customers of member airlines, including Qantas Frequent Flyers.
And while South American carrier LATAM left oneworld in May 2020, the alliance welcomed Royal Air Maroc — the flag carrier of Morocco — on 1 April 2020.
Further details on the above developments are below.
---
Alaska Airlines to join oneworld
Alaska Airlines is one of the major airlines in the United States that operates a large domestic flight network. Its primary focus is mainly on routes within North America. However, some of its furthest destinations include Alaska, Canada, Costa Rica, Hawaii and Mexico.
What is Qantas & Alaska Airlines' current partnership?
You can already earn and redeem Qantas Points on Alaska Airlines flights. However, you cannot earn Status Credits when flying Alaska. This will change when the airline enters Oneworld.
Conversely, you can earn and redeem Alaska Airlines Mileage Plan miles on Qantas flights. A highlight is 55,000 miles for a one-way Business Class flight from Australia to the US. Domestic Australian flights in Business Class are priced at 20,000 miles, regardless of distance.
How will things change after Alaska Airlines joins oneworld?
As is the case when Qantas members fly other oneworld carriers like Cathay Pacific and Japan Airlines, we would expect those members to be able to earn Status Credits on Alaska Airlines flights.
Also, they should be able to include Alaska flights in a round-the-world trip using Qantas Points.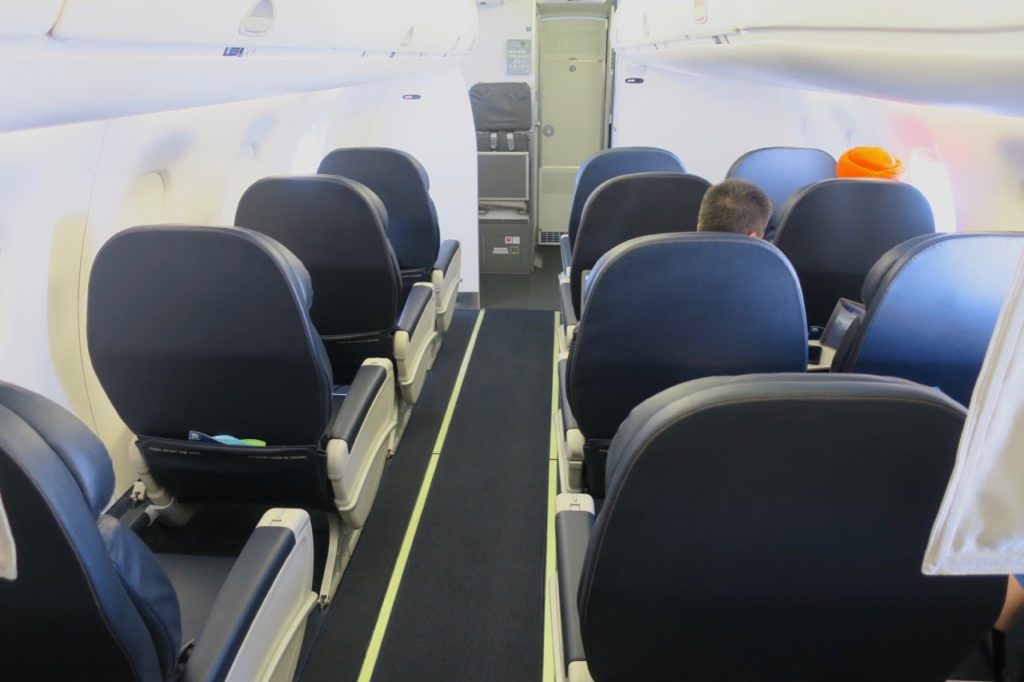 Qantas Gold, Platinum and Platinum One members currently enjoy limited lounge access. They can access only Alaska's lounges in Anchorage, Los Angeles (also a Priority Pass lounge), Portland and Seattle when travelling on an Alaska flight and connecting to or from an international Qantas flight.
Once Alaska Airlines oneworld membership becomes effective, Qantas Gold, Platinum and Platinum One members will gain access to all Alaska Airlines lounges before eligible flights, regardless of whether they're connecting to/from an international Qantas flight.
They'll also be able to access all lounge locations, not just at the four airports listed above. Qantas elites will also be able to access other oneworld alliance members' lounges before Alaska flights — most likely those of American Airlines.
We would suggest visiting the American Airlines Flagship Lounges before an Alaska Airlines flight departing from big airports like Chicago, Dallas/Fort Worth, Los Angeles and New York JFK.
Additionally, Qantas Silver and above members will get additional checked baggage allowances, whilst top-tier members get to select better seats and have access to priority check-in -and boarding.
What does this mean for Alaska Airlines Mileage Plan members?
If you have access to Mileage Plan miles, then you'll be able to use them on all oneworld airlines, on all routes. Right now, you can already use your Alaska miles for travel on about half of oneworld airlines.
The ones that are not currently included are Iberia, Malaysia Airlines, Qatar Airways, Royal Jordanian, S7 Airlines and SriLankan Airlines.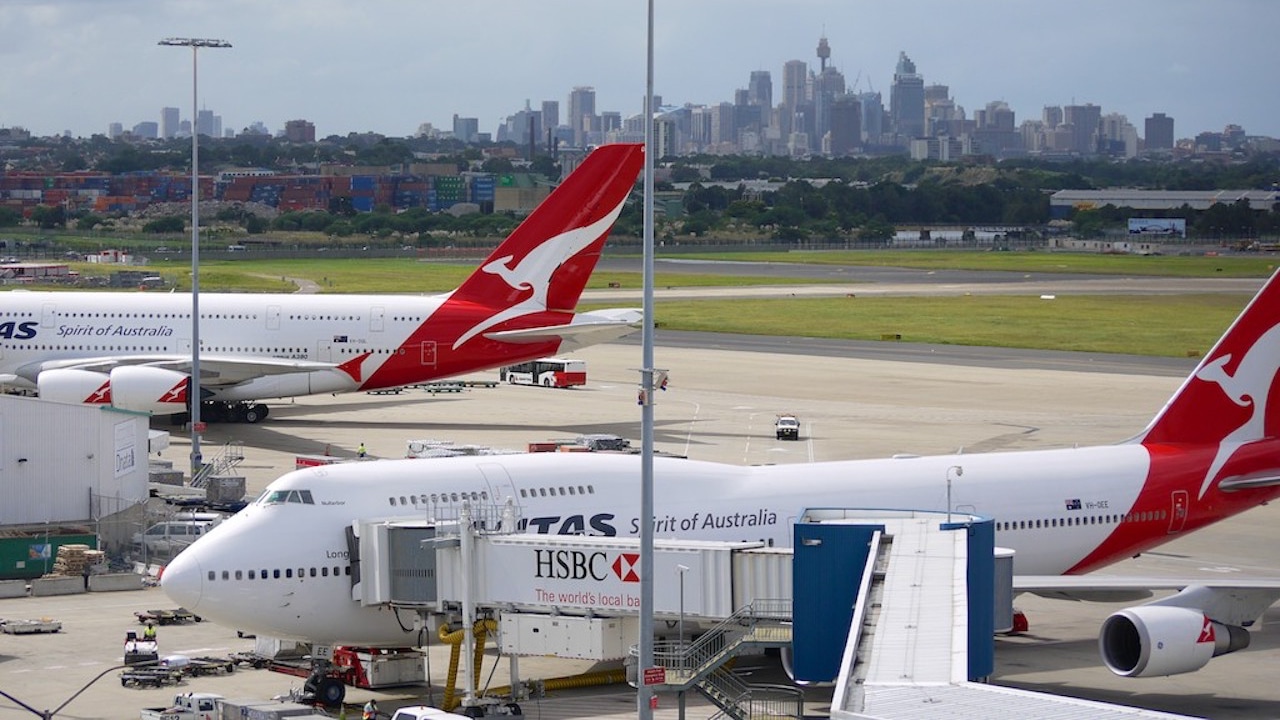 The routes you can use your Alaska miles when flying partners is currently restricted. For example, you can only use your miles for Qantas flights within Australia and to North America.
With Alaska Airlines joining oneworld, you'll also be able to redeem your miles on Qantas flights to Asia, Europe, New Zealand, the Pacific Islands, South America and South Africa.
Ad – Scroll down to continue reading.Minimum spend, terms & conditions apply.
Royal Air Maroc settles into oneworld
In related coverage, Royal Air Maroc became the alliance's newest fully-fledged member airline in early 2020, giving coverage around Africa to the oneworld global network.
The Casablanca-based airline has a comprehensive route map spanning Africa, the Middle East, Europe, as well as North- and South America. Some oneworld destinations include London Heathrow, Madrid, Moscow Domodedovo, Amman, Doha, Miami, New York JFK and Rio de Janeiro.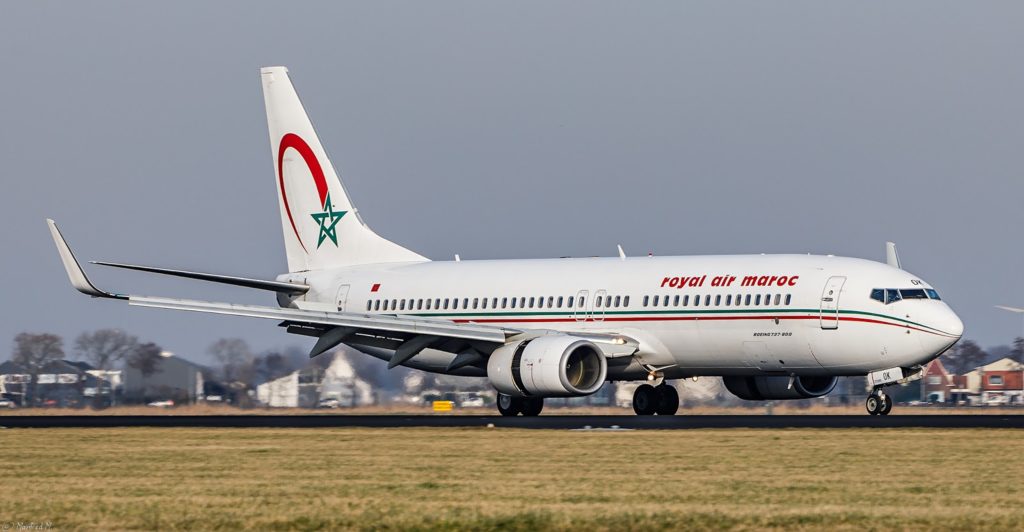 What does this mean for Qantas members?
When booking a reward seat with Royal Air Maroc with your Qantas Points, you can use the Qantas' Partner Classic Flight Reward table to see how many Qantas Points you'd need to fly to your destination. Note that nearly all Royal Air Maroc's flights go through its home hub at Casablanca Airport.
To find out how many points and status credits you'd be earning with Royal Air Maroc flights, you can use the Qantas Point Calculator, which is now updated with the latest figures. Additionally, you can include Royal Air Maroc when planning your next round-the-world trip with Qantas Points.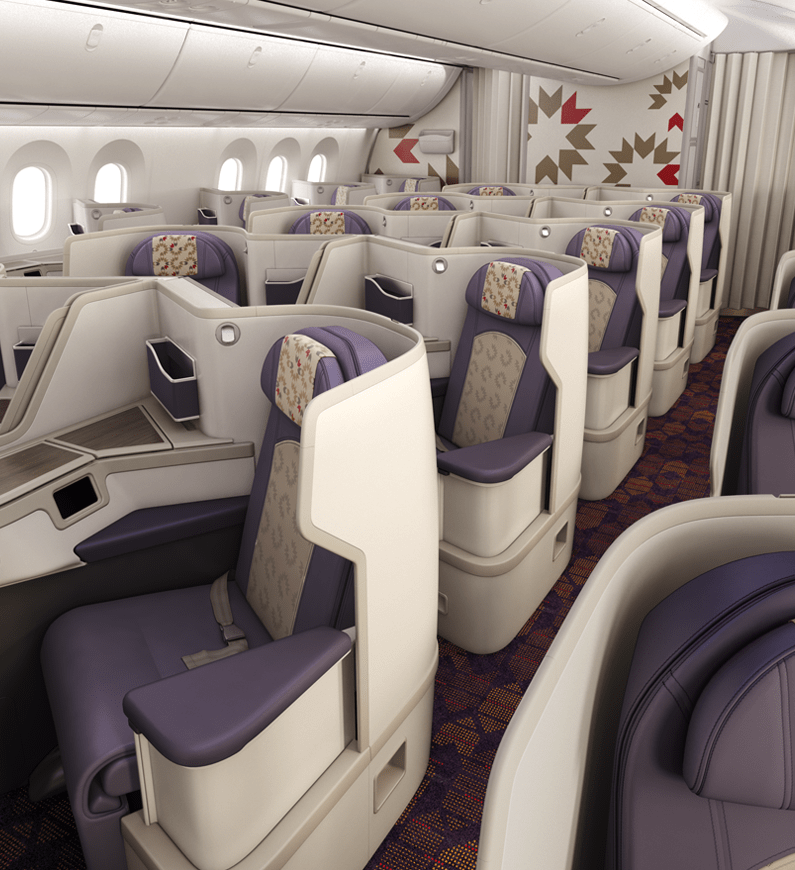 Travellers with oneworld Ruby (Qantas Silver), Sapphire (Qantas Gold) and Emerald (Qantas Platinum and above) status are provided with a range of oneworld benefits and services when flying with Royal Air Maroc.
Although Royal Air Maroc only operates a single lounge in Casablanca, the all-new oneworld membership extends the lounge network further, allowing oneworld elite status members to have access to member airline lounges all around the world.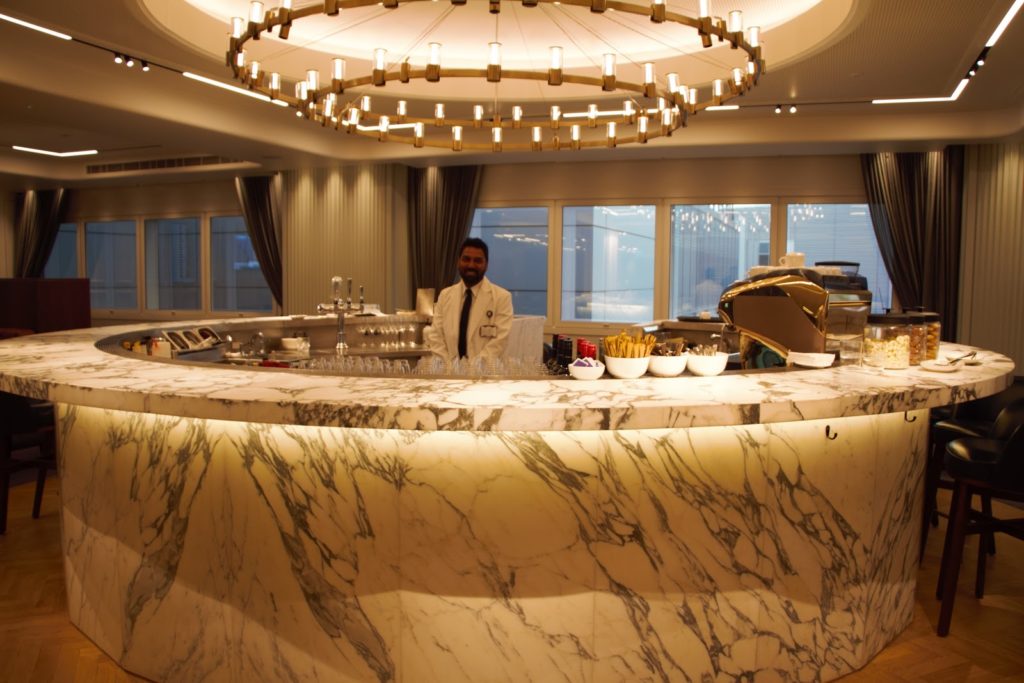 What does this mean for Royal Air Maroc Safar Flyer members
The Royal Air Maroc Safar Flyer loyalty program members will be able to earn and redeem miles across all oneworld member airlines. Similarly to Qantas Frequent Flyers, Royal Air Maroc Safar Flyer elite members have access to multiple oneworld benefits and privileges, depending on their status levels.

Furthermore, Royal Air Maroc is introducing a new Safar Flyer Platinum tier to their program, that offers top-end passengers all the benefits that oneworld Emerald members would have access to, such as access to Business- and First Class lounges, First Class priority check-in, priority boarding and fast track security lanes at selected airports.
LATAM is out of oneworld
Finally, the last major move so far in 2020 is the departure of South America-based LATAM from oneworld earlier in May 2020.
Other oneworld airlines, such as American Airlines, British Airways, Iberia, Qantas, Qatar Airways and newly-joined Royal Air Maroc will continue to serve more than 30 destinations in Central- and South America.
Frequent flyer members in any oneworld frequent flyer programme can no longer book reward seats, or earn any points with LATAM. Qantas members will continue to earn status credits for travel up to and including 30 September 2020.
All elite status oneworld frequent flyers will no longer receive oneworld services and benefits on LATAM flights, including status-based lounge access or priority processing.
If you've booked a ticket with an oneworld member airline to travel on a LATAM flight, the ticket remains valid, but you should contact the original ticketing airline if you wish to make changes to your booking.
Likewise, tickets booked through LATAM on any other oneworld airline remain valid for travel, but you should contact LATAM directly if there are any changes to your trip.
Summing up: our take on the recent oneworld partner changes
The addition of Royal Air Maroc and Alaska Airlines to the oneworld alliance is overwhelmingly positive news for Qantas Frequent Flyers. Elite status members will be the biggest winners, with improved lounge access and priority benefits.
Furthermore, all members are able to earn and redeem Frequent Flyer Points and receive Status Credits on Royal Air Maroc flights, with Alaska Airlines to follow as soon as the membership endorses in 2021.
Royal Air Maroc
The oneworld partnership with Royal Air Maroc fills an important gap within the alliance's network, adding 39 new destinations in 23 countries, and offering more route options for frequent flyers of the oneworld member airlines.
More coverage within Africa and the Middle-East will certainly be a benefit for travellers who wish to add more stops into their round-the-world itinerary.
Alaska Airlines
For those with Mileage Plan miles, it could be more mixed. A positive is that they'll have more opportunities to use their miles on all routes with all oneworld airlines. However, the program currently has three benefits which could be curtailed:
Redemption rates are likely to increase: Mileage Plan is currently one of the more generous of all programs but will have less of an incentive to be so
Free stopover on one-way awards could disappear: this unique benefit is unlikely to last as most other oneworld partners do not offer it (an exception is Asia Miles)
Reduction in non-oneworld partnerships: Mileage Plan may be forced to sever ties with airlines from other alliances, such as Singapore Airlines and Korean Air
Our advice is that if you have Mileage Plan miles and want to take advantage of their attractive redemption rates and free stopover, that you do so sooner rather than later, COVID-19 restrictions pending.
LATAM
The loss of LATAM limits the coverage in Central- and South America, but fortunately there are multiple other oneworld airlines who continue to service more than 30 destinations within the area.
Furthermore, LATAM will be maintaining bilateral agreements with a majority of oneworld member airlines, including Qantas.
Oneworld update: Alaska Airlines due to join alliance by end of 2020
was last modified:
August 24th, 2023
by