Adelaide Airport plans for more lounges and flights
It seems Qantas isn't the only airline with a fresh lounge in store for Adelaide.
Posted:
August 25, 2023 - 10:00 am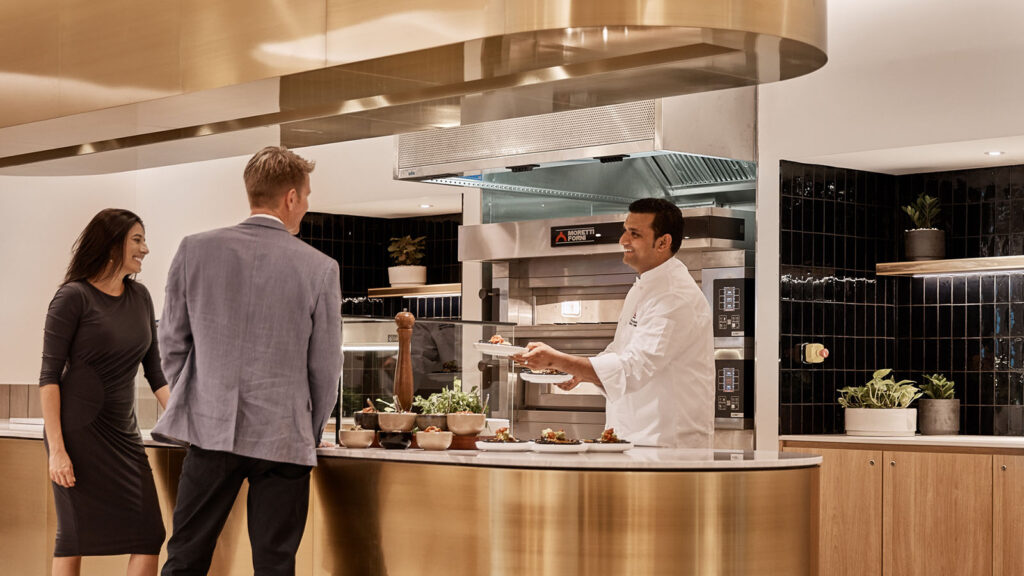 What we'll be covering
Adelaide Airport's stable of lounges is rapidly on the rise. Not only is the South Australian capital home to a new Plaza Premium Lounge, but several other domestic lounges are also on the way. For that matter, the airport is also targeting more destinations, routes and airlines as ADL looks toward its next chapter.
In this exclusive Point Hacks interview, I catch up with Brenton Cox, Managing Director of Adelaide Airport, to find out more.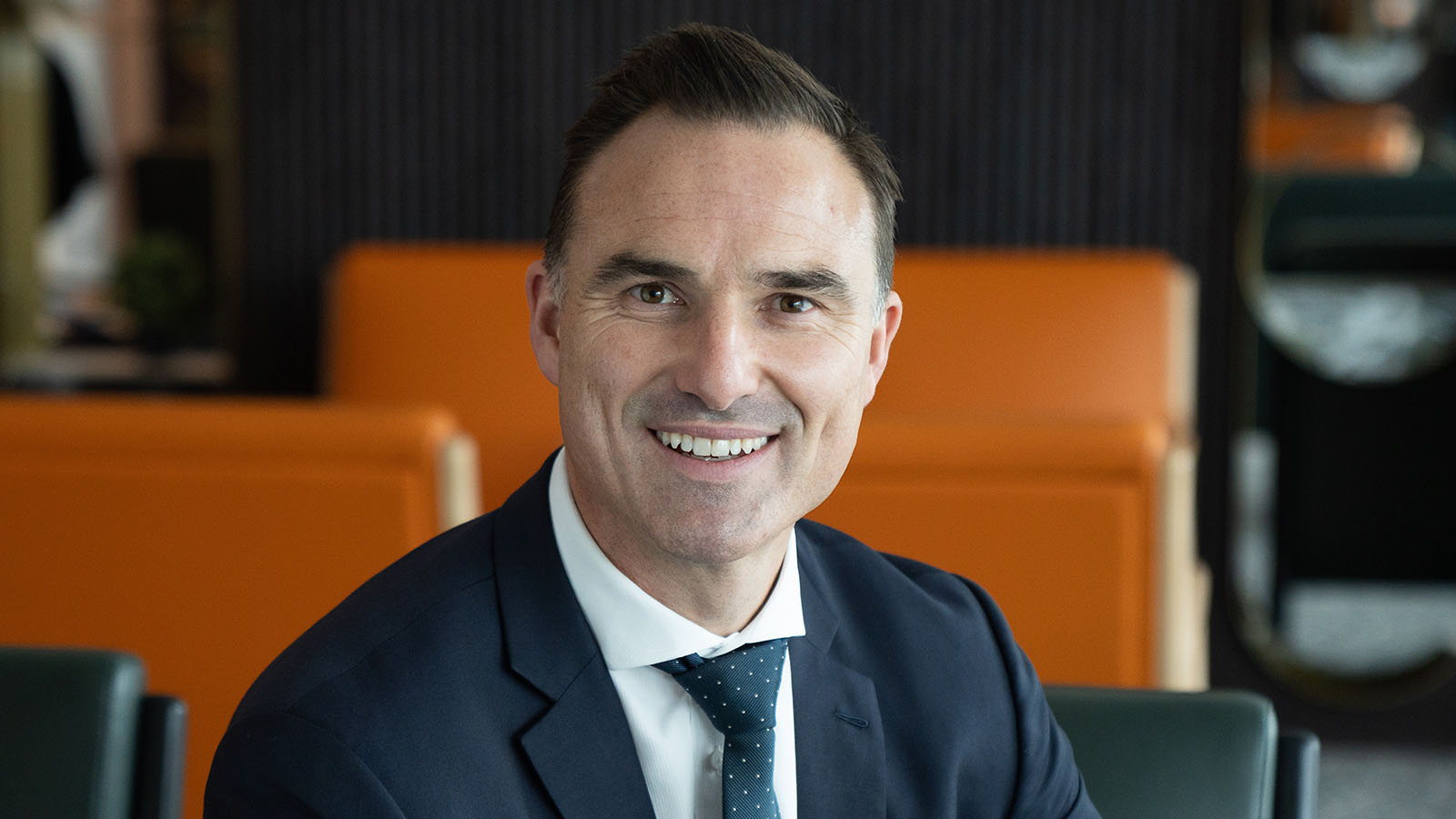 New lounges for Qantas, following Virgin Australia
It's been a year since Qantas first announced its plan for new and upgraded lounges at Adelaide Airport. While those works are yet to kick off, Cox is excited for what it means here in Adelaide.
Speaking of Qantas' planned Domestic Business Lounge, 'that'd be the first time we've had that product down in Adelaide,' he shares proudly. 'They're putting some good investment into that over the course, particularly, of next year.'
Qantas' current lounge concept – where the Qantas Club serves as a catch-all lounge – 'has actually stood the test of time. Qantas pitched their lounge sort of in between the Qantas Club and Business. It was a higher end (Qantas) Club and has a good space. It was built initially in 2005. And about now is when it was due to come to capacity.'
As well, 'they're upgrading their Chairman's (Lounge) facilities.' That's because right now, Adelaide is the oldest-styled Chairman's Lounge in the Qantas network. It somewhat mirrors the design of the long-shuttered Qantas International First Lounge in Brisbane, being of the same era.
At the other end of the terminal, Virgin Australia doesn't have a private lounge of its own. Instead, the airline's public lounge in Adelaide is the newest in its network.
'It's a complete joy to be in that facility,' Cox says of Virgin's lounge. The airline also 'put through that latest sort of brand retouch that they've done. It's light, bright, wonderful, really fresh. It's essentially three times the size of their former lounge too. They were well and truly at capacity.'
Ad – Scroll down to continue reading.Minimum spend, terms & conditions apply.
A second Adelaide lounge for Rex
Speaking of domestic lounges, another carrier with its own Adelaide space is Rex (Regional Express). Currently, the airline has a very small – and arguably, dated – space, predominantly catering to passengers taking short hops. But more recently, the airline is offering jet flights on key routes. And for that matter, Business Class.
There's no denying that Rex's current Adelaide lounge is a significant step behind both Qantas and Virgin Australia. But it seems, the team at Rex realise this and are taking action.
'They have committed for a domestic scale lounge,' Cox says. 'Rex are looking to have two lounge facilities. One … down near their regional gates (the existing lounge). And now they're doing another to cater for that transfer market between domestic and regional.'
'That domestic market … depending on the time of year, they can have double daily services to Melbourne. We've got daily services to Sydney, working up to double daily. We're certainly talking to them about increasing their network out of Adelaide.'
On top of current demand, there's a bit of history between Rex and Adelaide Airport. 'Rex actually had a lot of their original Australian routes out of Adelaide and South Australia. It would be really good to build that lounge.'
I'm told that Rex's second lounge is planned closer to the terminal's main security checkpoint. Still being after security, there's a space reserved on the left-hand side – before reaching the Virgin Australia Lounge. 'Most of Regional Express' domestic flights are sort of paired where the Virgin flights are in the domestic terminal,' Cox highlights.
Our conversation comes as Adelaide's Plaza Premium Lounge is formally opened to the public. It's the airport's first independent lounge, not aligned with any one airline or alliance.
Adelaide Airport's next priority: enticing airlines back
Adelaide Airport boasts a respectable network of international flights. But even with borders open, there's still work to do to bring some airlines back to South Australia. Notably, Cathay Pacific, China Southern and Emirates are yet to return after pandemic pauses.
When asked about Emirates specifically, 'we'd like to think we do remain part of the broader Emirates family and network,' says Cox. But he acknowledges that Adelaide may be a better fit for the airline's next generation of jets, rather than the larger planes that currently form its backbone.
'The type of airliners that work really well in the Adelaide market are particularly the next generation of aircraft. The (Boeing 787) Dreamliners and (Airbus) A350s. They can fly longer, they're more fuel efficient, and you know, Adelaide is a long way from the Middle East. So what we try to do to encourage them is to provide support packages and reinstatement packages that particularly target those new airline types.'
'So for Emirates to be successful in the Adelaide market, it's going to be more likely with an A350 aircraft than say a Boeing 777 aircraft. Just because those engine types are far more fuel efficient. That reduces costs – it's also more environmentally friendly. So that's where we are targeting our support.'
'The challenge with that, is everyone wants aircraft right now. If you're Airbus, if you're Boeing, you can't make them as fast as you can sell them. So the challenge is to make sure that we are at the front of the queue for Emirates' new A350 orders. At the moment, that's starting to come through in 2025-2026. And you know, we'll continue to work with them so that they've got the business case and can prove to themselves, that Adelaide Airport, (and) Adelaide as a destination, will make them money.'
Expanding Adelaide Airport's reach beyond recovery
Cox reiterates that the priority for now is getting Adelaide Airport's roster of airlines back to where it was. But there's a longer-term vision for ADL – more pins on the map, if you will.
'There are two big markets that we haven't served before. They're markets that currently are more outbound than inbound, but they should be more inbound than outbound. That's the US and Japan. They are significant economies – significant markets. We've seen the success that those markets have had elsewhere in Australia. It's Adelaide's time to sort of share in that success.'
'I won't be so bold as to name an individual airline. But certainly those destinations – those source markets – are the new markets that we really want to break hold of. The other thing that we would like to see though … is Air New Zealand being able to up-gauge to a Dreamliner again.'
'The beauty of the Dreamliner is that it has that Business Class product and that seamless transfer throughout Auckland Airport to the United States, utilising Air New Zealand's North American network. We're very happy with the performance of the narrow bodies to Auckland. But that's what we'll work towards.'
Also browse: Adelaide Airport's new Plaza Premium Lounge, in photos
Feature image courtesy of Qantas, picturing the airline's Domestic Business Lounge in Brisbane.
---
Stay up to date with the latest news, reviews and guides by subscribing to Point Hacks' email newsletter.
Adelaide Airport plans for more lounges and flights
was last modified:
August 25th, 2023
by