Japan is fast becoming a popular holiday destination particularly during winter (December to February) and spring (March to May). As the country ushers in the cherry blossom season and farewells its powdery snow, it's an opportune time for travellers to research flights for 2020.
This guide aims to complement our how to use points to travel to the 2019 Rugby World Cup in Japan guide by providing readers with alternative routes to reach Japan through the use of connecting flights for both Qantas and Velocity members. Direct flights are often snatched up a year from departure and it is left to connecting flights to come to the rescue, especially if you are after a premium reward redemption. Here is a short guide about booking nonstop services to Japan.
Qantas vs Velocity
The easiest way to redeem flights is through the Qantas and Virgin websites. However, Qantas generally offers more flights given its membership of the oneworld alliance and the ability to leverage off Japan Airlines.
Many airlines release award seats close to a year in advance, with Qantas and Velocity frequent flyer partners being no exception. However, note that flights with partner airlines may be difficult to come by as airlines will generally release more award seats to its own loyalty program members above partners, meaning that fewer award seats are allocated to Qantas and Velocity Frequent Flyers. Further details about this topic can be found here.
Ad – Scroll down to continue reading.Minimum spend, terms & conditions apply.
Qantas and its partner airlines
The featured Business class cabins can be booked via the Qantas Frequent Flyer program or directly through an airlines loyalty program.
Cathay Pacific
Cathay Pacific run flights to Hong Kong from the 5 major capitals with a short stopover (between 1-3.5 hours) before proceeding onwards to Narita airport.
Cathay Pacific fly the Boeing 777-300ER, Airbus A350-900 and the Airbus A330-300 ex Australia. The same Business Class cabin layout is featured on both planes.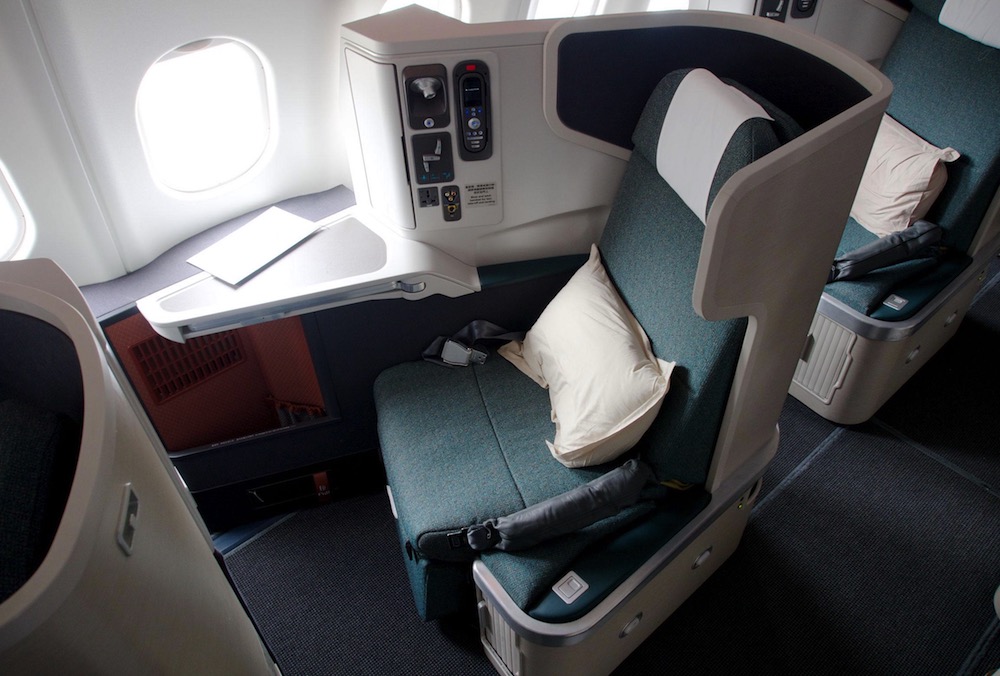 If you decide to fly this route, you will be welcome into any of Cathay Pacific's four Hong Kong Business Class lounges (The Wing, The Pier, The Deck and The Bridge), which offer an exceptional dining experience., among many other benefits.
Malaysia Airlines
Malaysia airlines flies to Kuala Lumpur from all 5 major capitals.
Flights departing from Sydney on Malaysia Airlines' Airbus A330 to Kuala Lumpur. Depending on the flight, you can expect a layover of 4-5 hours before continuing on to Japan on their Airbus A350.
Malaysia Airlines have introduced two different Business Class experiences on the A380 and A350. These are Business Suite and Business Class.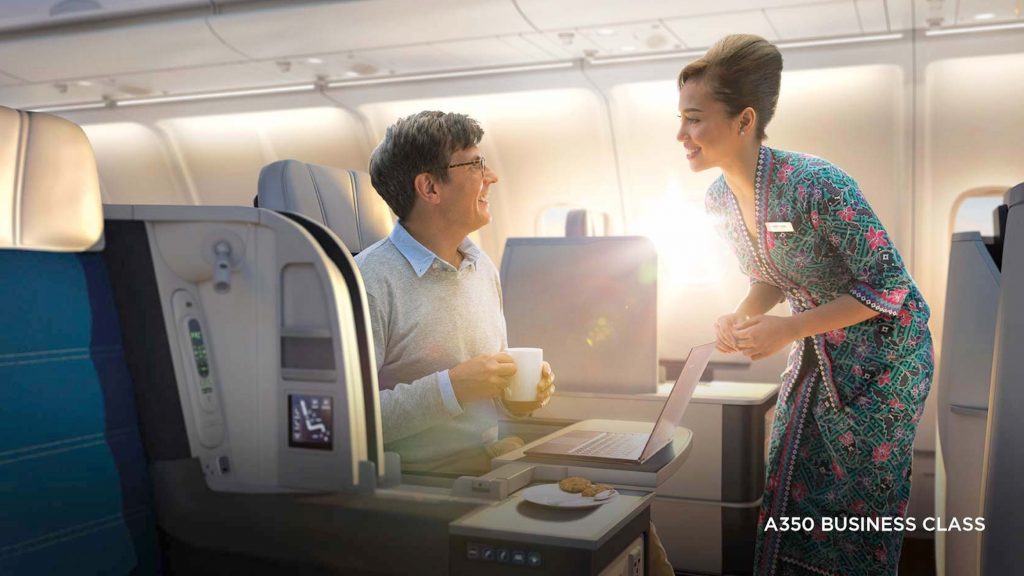 Those flying on the Business Suite will enjoy the privacy and extra comfort of their own 'First Class-style cabin' (only four are available) and First Class lounge entry at Kuala Lumpur.

Emirates
Passengers flying this route can travel directly to Singapore via Melbourne or Brisbane on the Boeing 777-300ER in either Business or First Class. Unfortunately, Emirates do not operate connecting flights from Singapore to Japan, meaning that you will need to make a separate booking on a different airline to proceed on to Japan.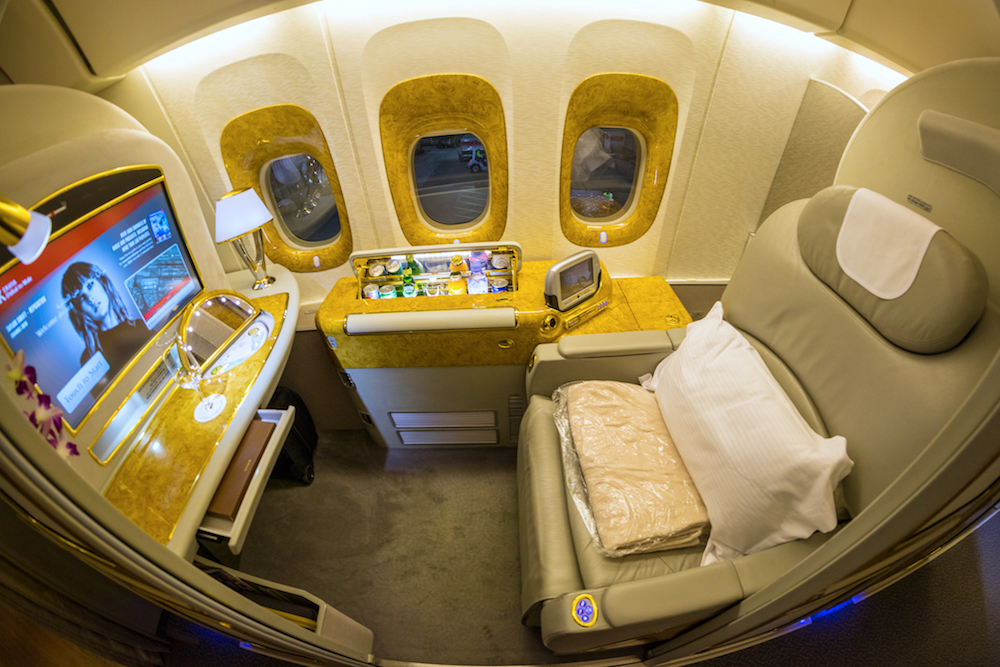 Velocity and its partner airlines
Routes to Japan are less accessible for Velocity Frequent Flyer members and can take over 16 hours when compared to Cathay Pacific (the shortest route is 14 hours).
Daily flights depart Adelaide, Sydney and Melbourne with stopovers in either Singapore or Hong Kong. Depending on the route, passengers can fly with either Virgin Australia, Singapore Airlines, THAI or Hong Kong Airlines.
Personally, I have found redeeming Business Rewards through Velocity to be somewhat difficult (lack of availability).
If you have an abundance of Velocity Points, options are to book early or transfer points to Singapore Airlines' reward program, KrisFlyer (also used to book flights with THAI), at a rate of 1.55:1.
American Express Membership Rewards members can also transfer rewards points from the Platinum Edge, Platinum Charge and Explorer cards for KrisFlyer miles. Singapore Airlines allocate greater award seats for its members while fewer seats being available for Velocity members.
Virgin Australia
Velocity customers will utilise its partnership with Singapore Airlines to travel to Singapore's Changi Airport, which is voted as the world's best airport and is set to open the Jewel later this year. From there, passengers can fly with either Singapore Airlines or Hong Kong Airlines. We suggest avoiding Hong Kong Airlines' less superior Airbus A330.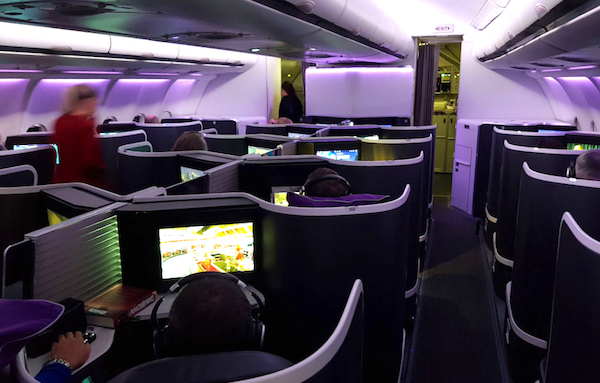 Singapore Airlines
Singapore Airlines operate their older fleet of Boeing 777-300 from major cities, which will be replaced by the Boeing 777-9 and 787-10 Dreamliners in 2020.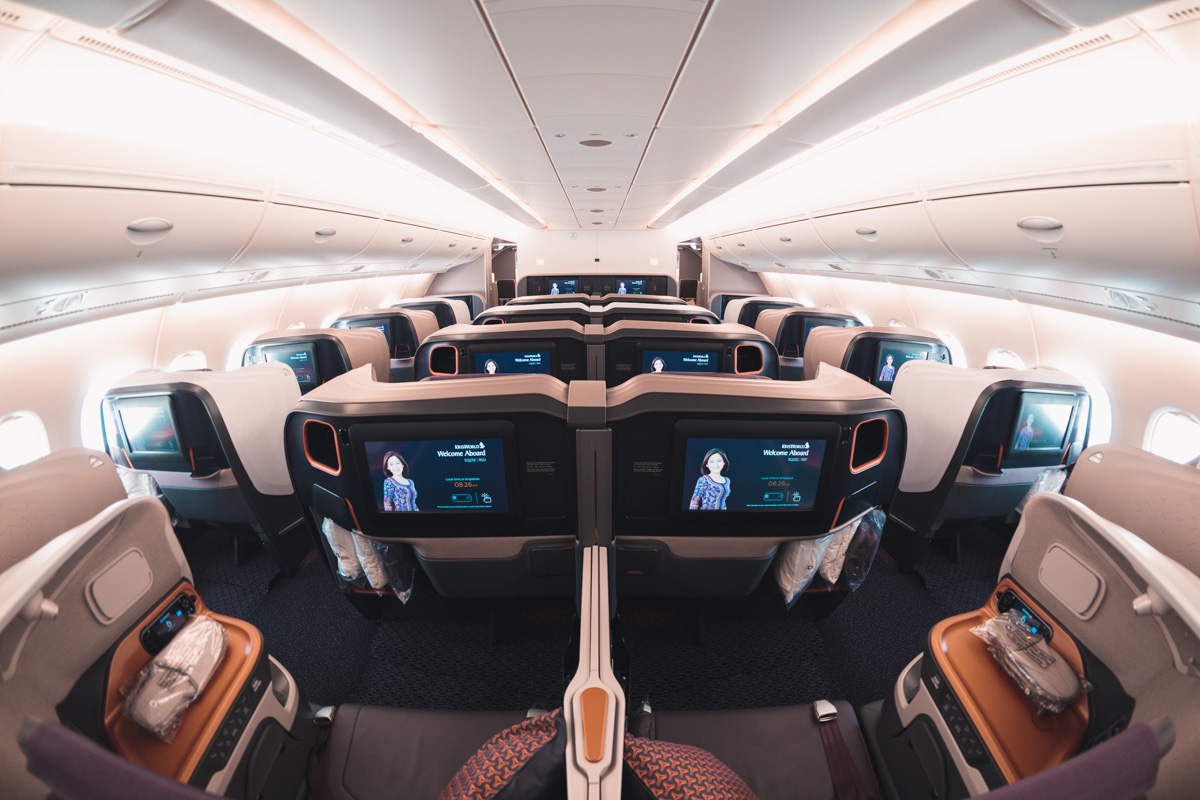 The latest Airbus A380's are available to Sydney passengers, while those departing from Adelaide are treated to the airline's new fleet of Airbus A350-900 (pictured below).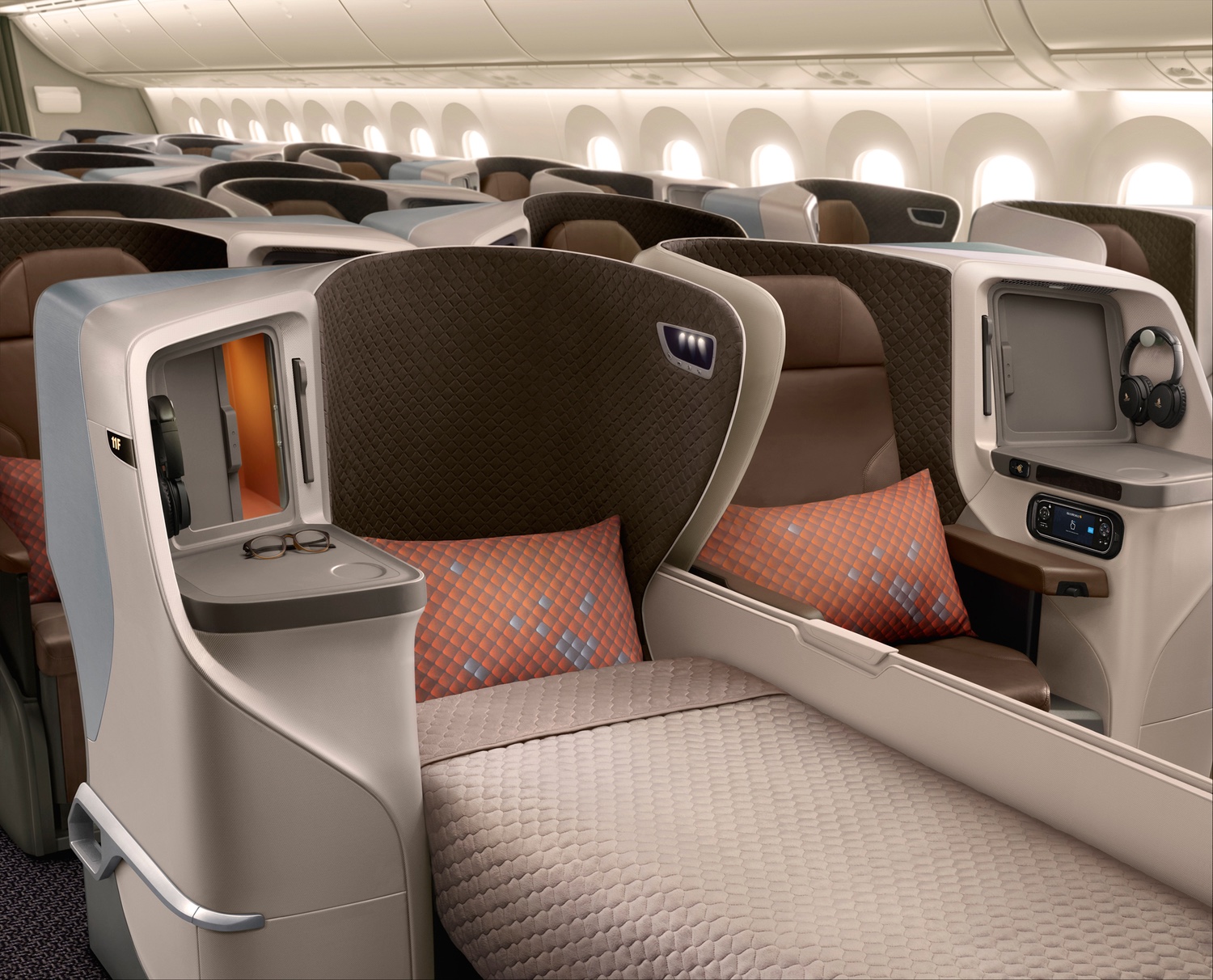 Singapore Airlines' latest Business Class cabins are the perfect balance between luxury and comfort, offering passengers a preferable (in my opinion) flying experience compared to the airlines featured in this article.

Thai Airways
Flights on THAI are redeemable using KrisFlyer miles. The quickest route to Japan is via Melbourne with a short stopover of two hours in Bangkok. However, this route does not offer First Class cabins, which is only available via Sydney on the airline's Boeing 747.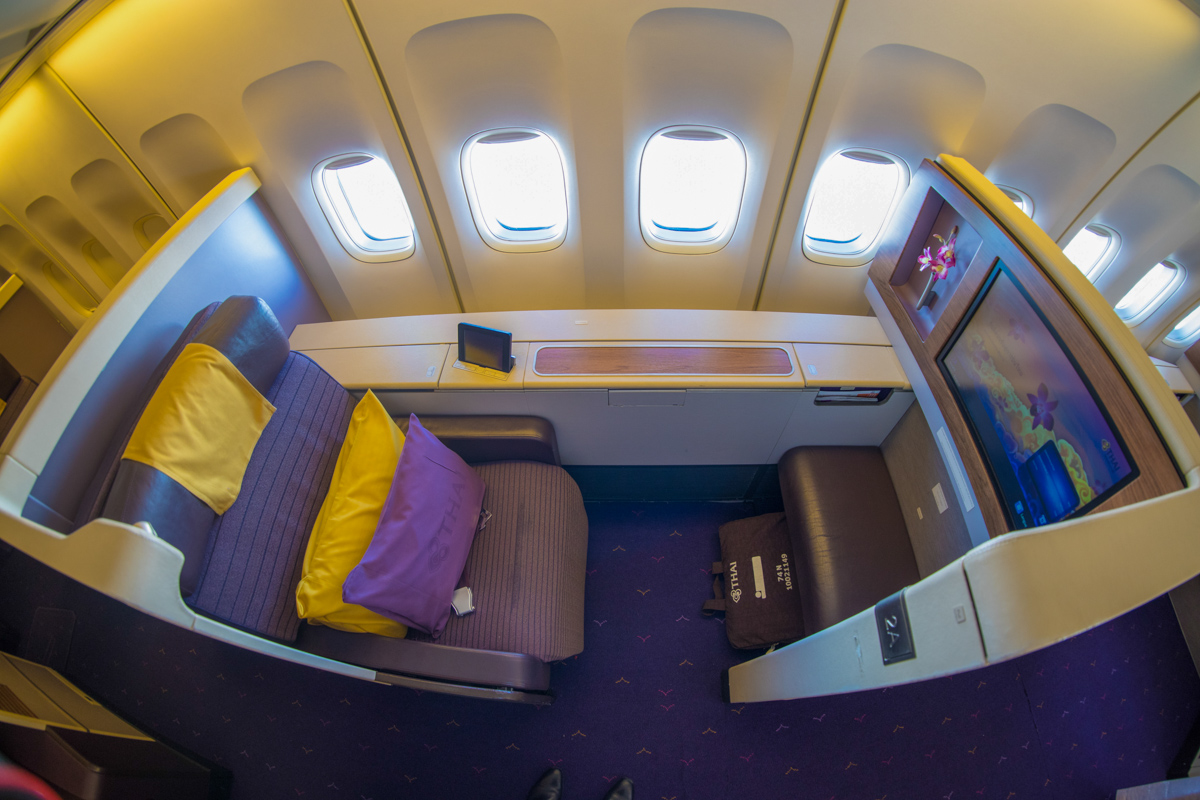 Summary
While many of us prefer to go the direct route to Japan where possible (except if we are chasing status credits of course!), it is sometimes not possible due to lack of award availability, especially in premium classes.
As such, connecting flights can be the perfect substitute, and while it may take a little longer, there are worse things in the world than spending some extra hours in First or Business Class luxury.

Featured image courtesy of Pexels.
How to get to Japan using connecting flights
was last modified:
October 7th, 2021
by