QF2 flies daily from London's Heathrow Aiport to Sydney via Singapore, connecting passengers from the UK to Australia entirely on Qantas metal. This 23-hour flight is the return leg of Qantas' flagship route, QF1 from Sydney to London.
Here's what to expect on Qantas flight QF2.
QF2 flight time
QF2 departs from Terminal 3 of London's Heathrow Airport at 8:55 pm. The first leg takes approximately 13.5 hours, arriving into Singapore's Changi Airport at 5:30 pm the following day. During the two-hour transit, passengers disembark the plane. QF2 then departs Singapore at 7:30 pm. The second and final leg takes around 7.5 hours, with QF2 arriving into Sydney at 5:10 am the following day – two days after its departure from London.
Including transit time, the entire journey from London to Sydney takes approximately 23 hours.
QF2 aircraft type and seating
QF2 is serviced by an Airbus A380 which offers four cabin classes, plus an in-flight lounge for Business Class and First Class passengers.
First Class on QF2
QF2's First Class cabin sits at the front of the lower deck of the A380. The 14 private suites are arranged in a 1-1-1 configuration, with all seats converting to 79-inch flatbeds for the long journey. When you're not snoozing, you'll still enjoy plenty of space with a 22-inch seat width and 79-inch pitch.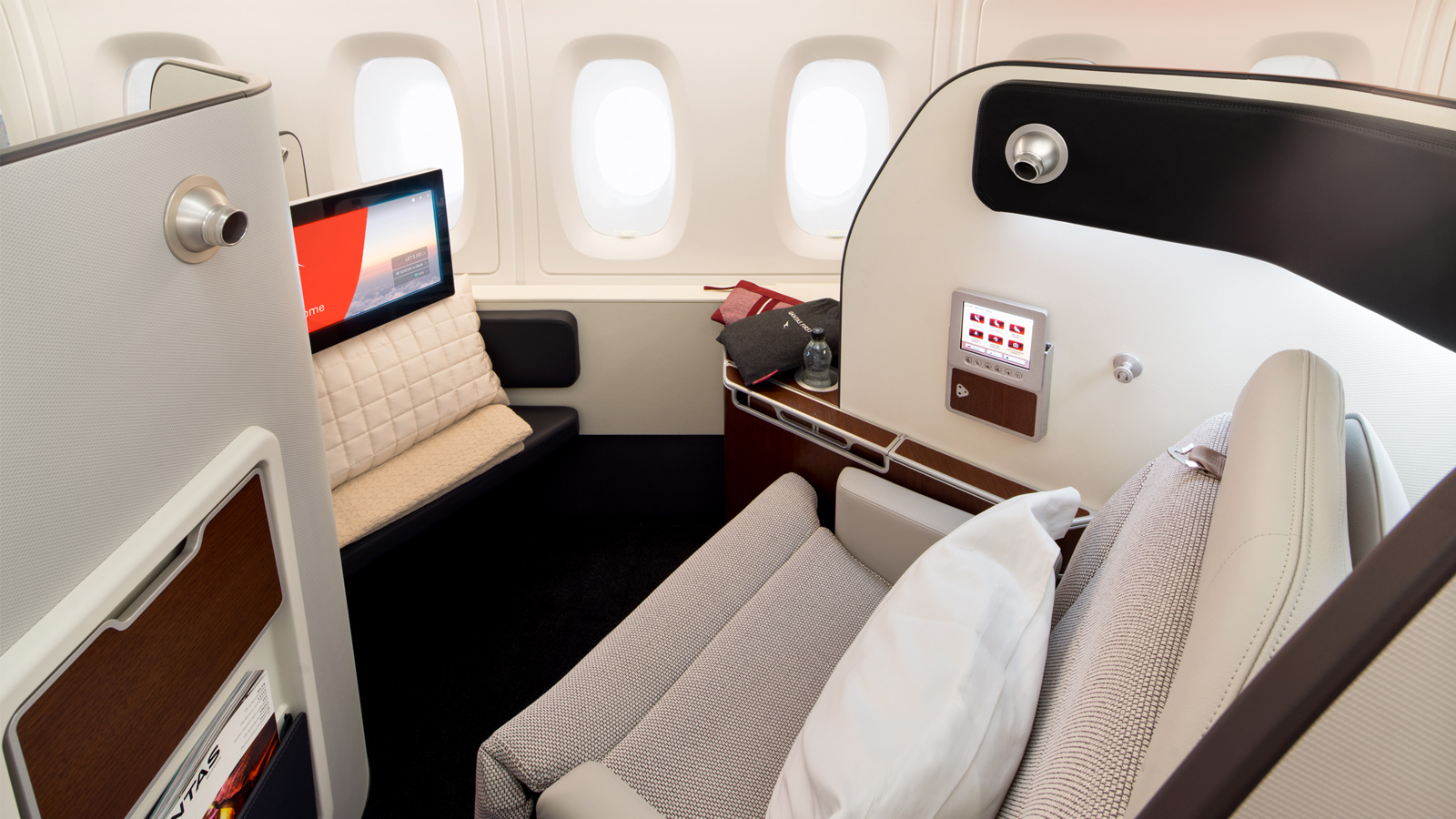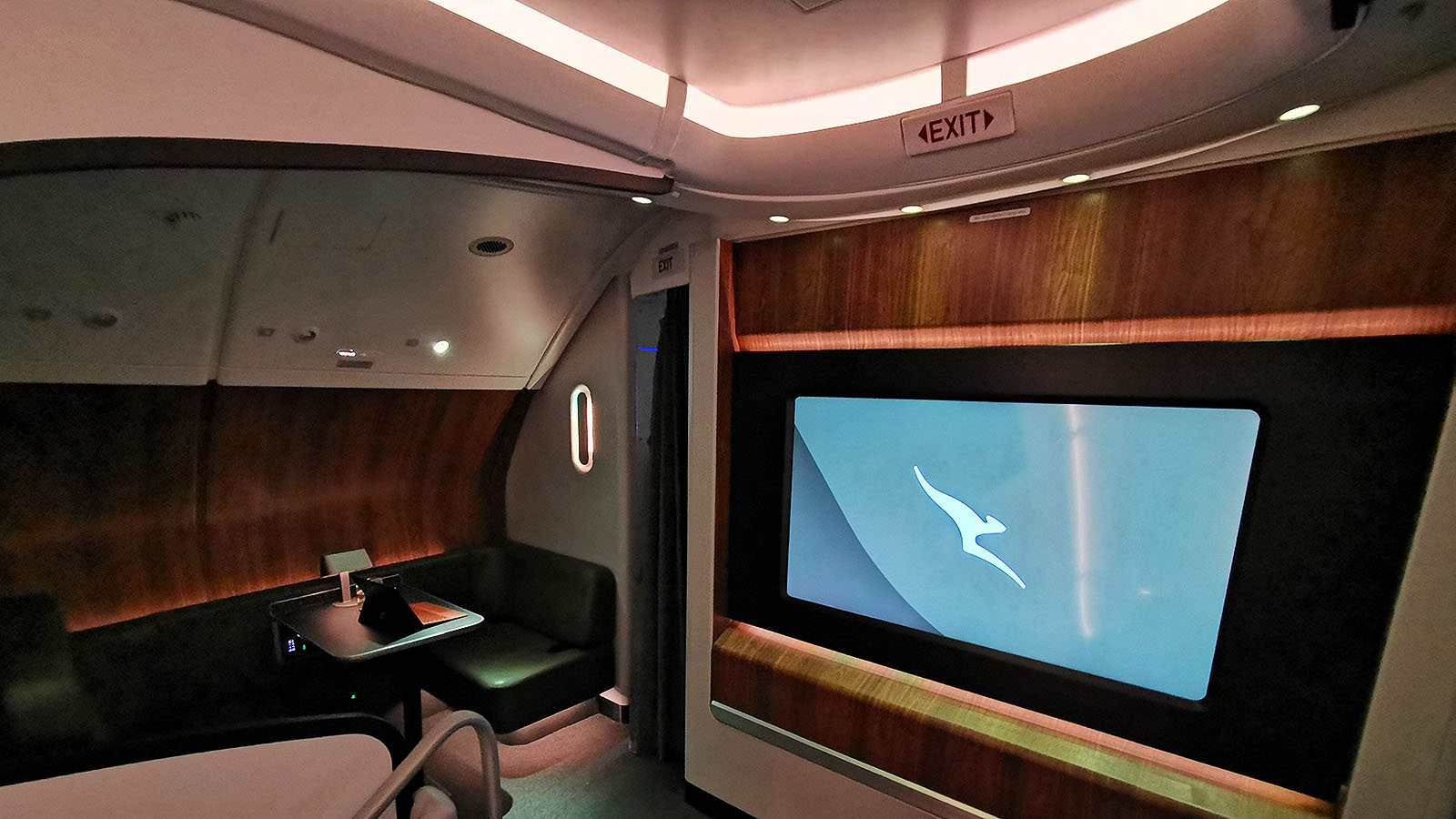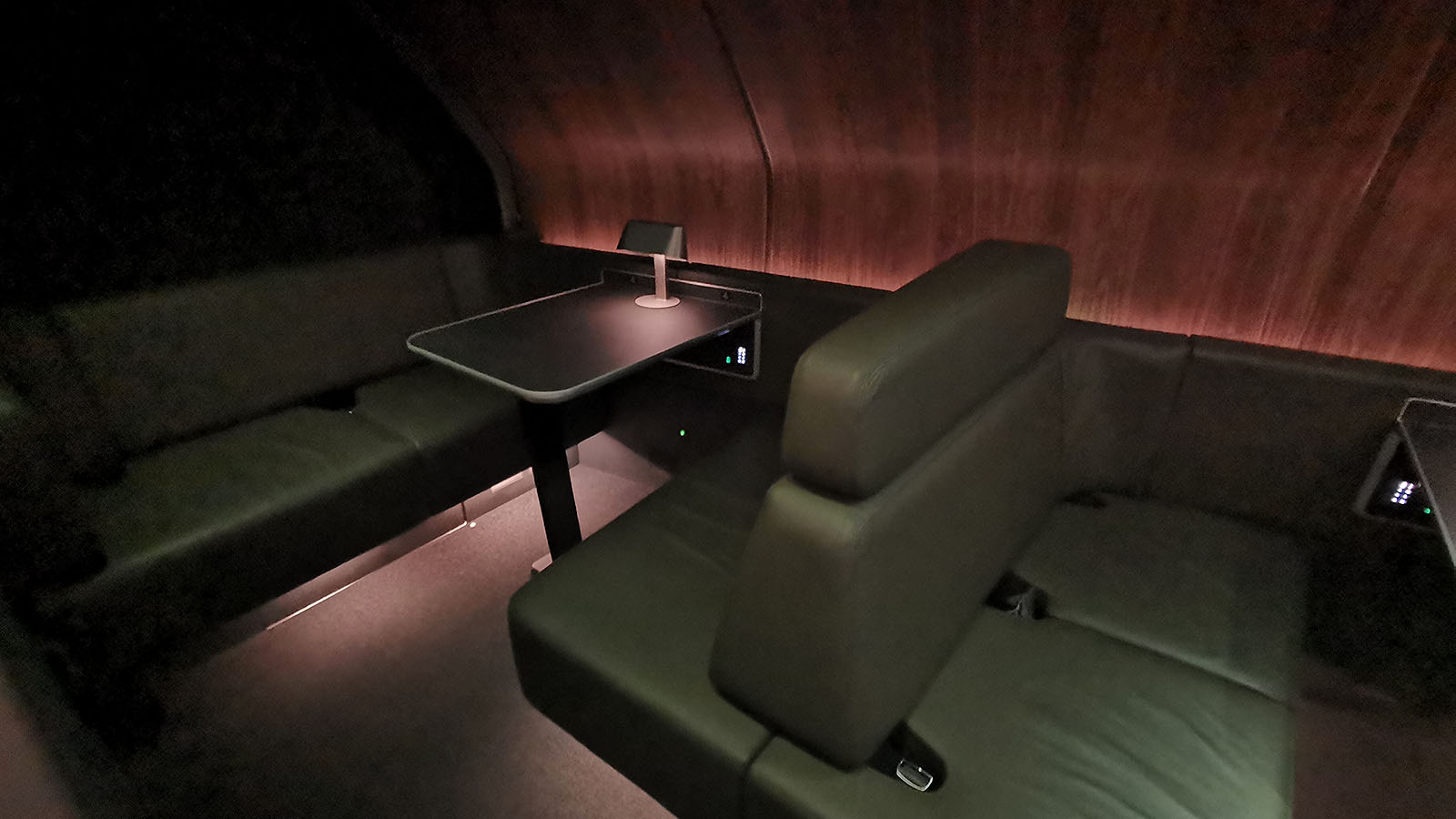 Business Class on QF2
QF2's Business Class cabin is located at the front of the upper deck and features 70 seats arranged in a 1-2-1 configuration. Business Class seats have a 21.5-inch width and a 78-inch pitch. All seats convert to 78-inch flatbeds, and passengers can enjoy the convenience of direct aisle access.
Here's what to expect onboard Qantas' Airbus A380 Business Class from Sydney to Singapore.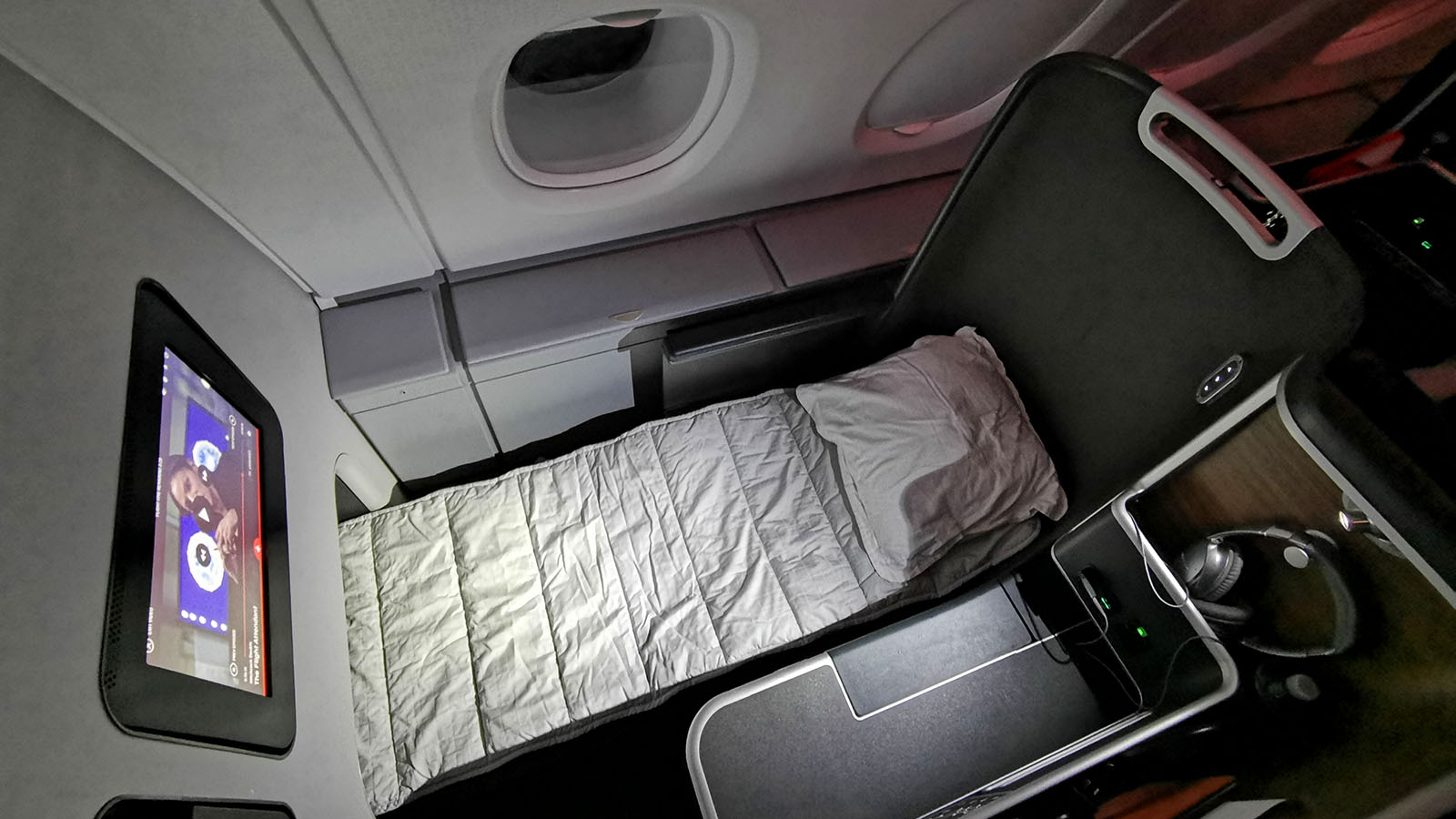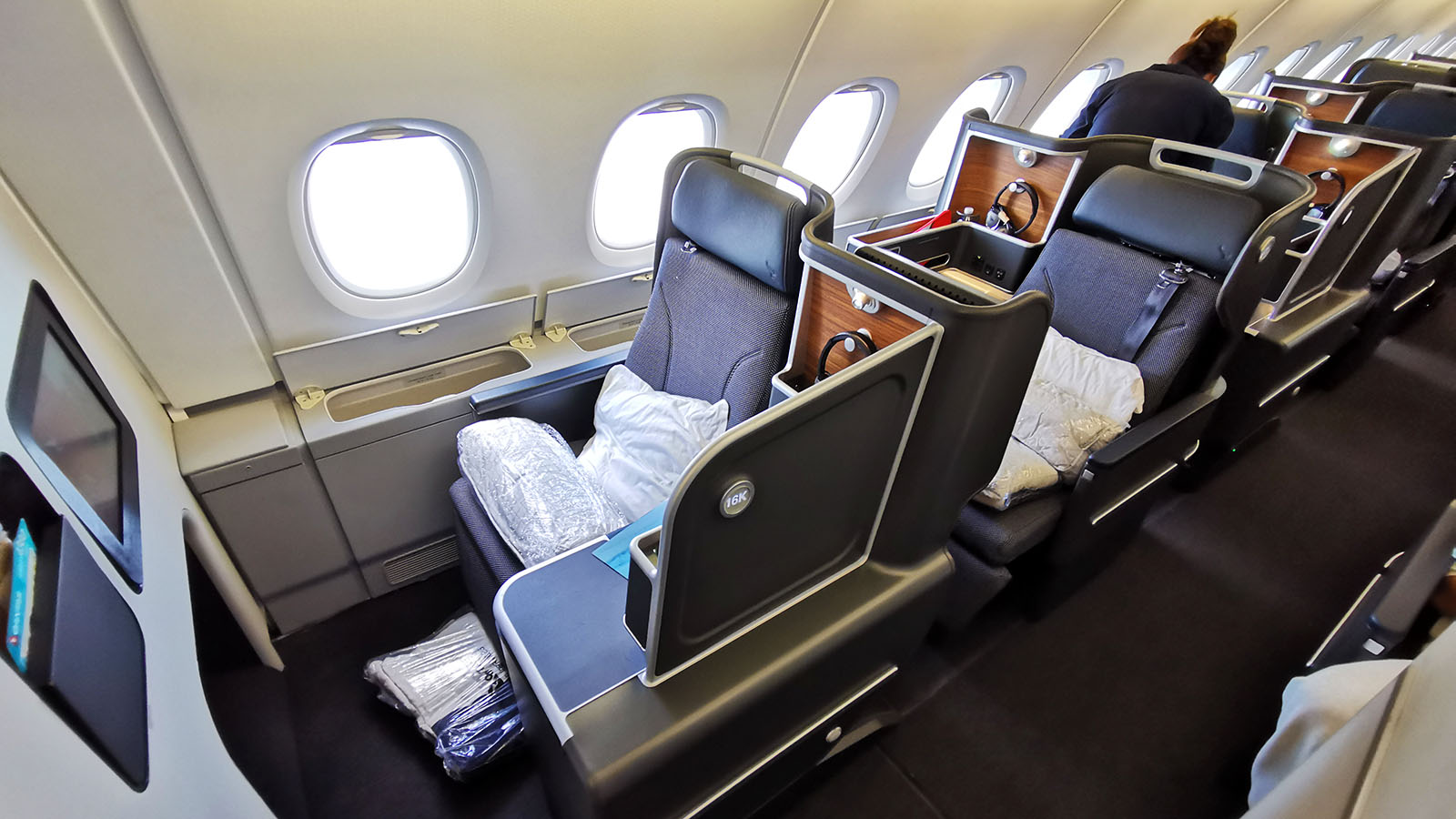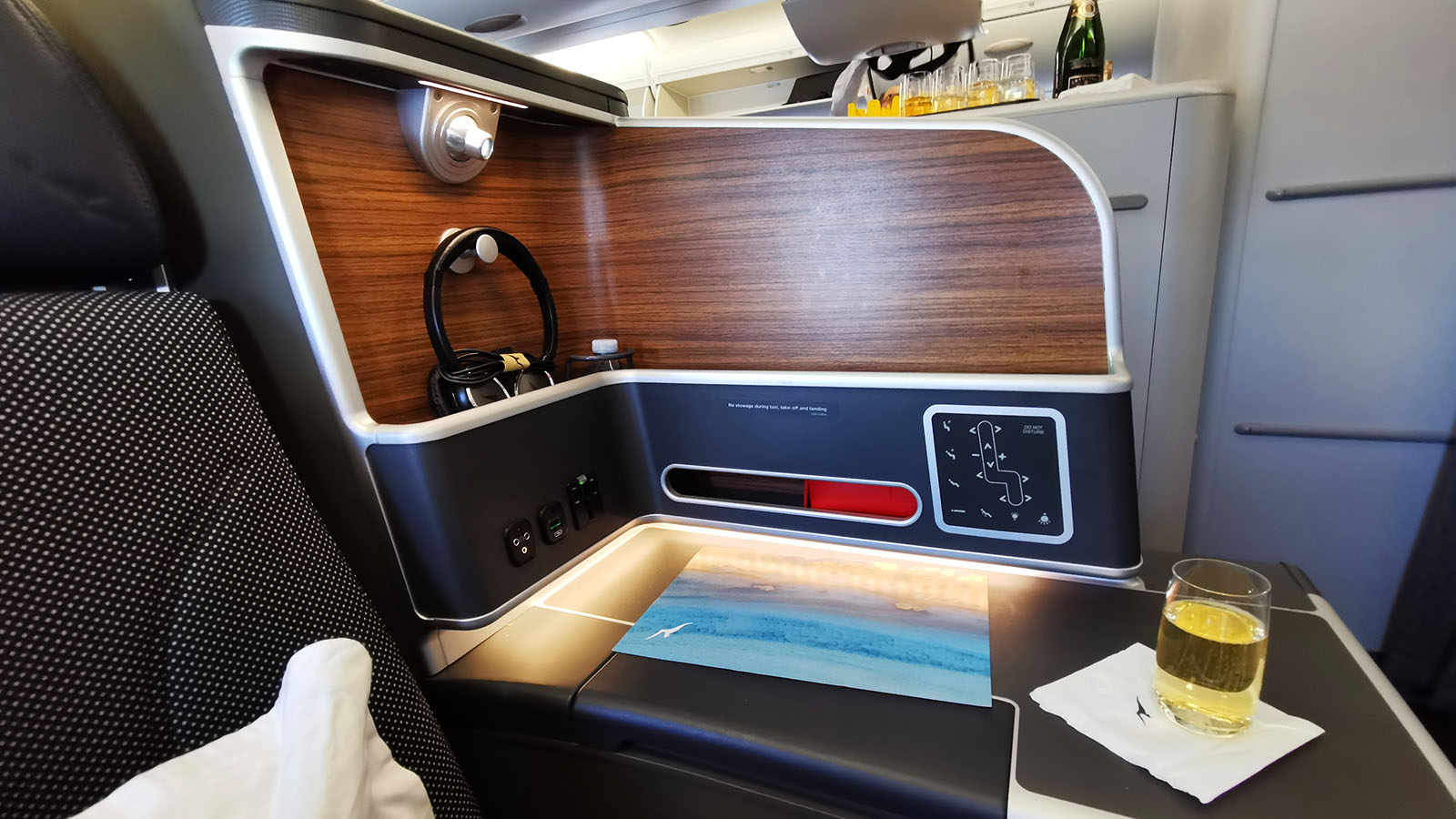 Premium Economy on QF2
The Premium Economy cabin – which is located on the upper deck – is fitted with 35 seats in a 2-3-2 layout. Passengers enjoy recliner seats with a 38-48 inch pitch and 19.5-inch width. For extra legroom, select exit row seats 24 A, B, J or K.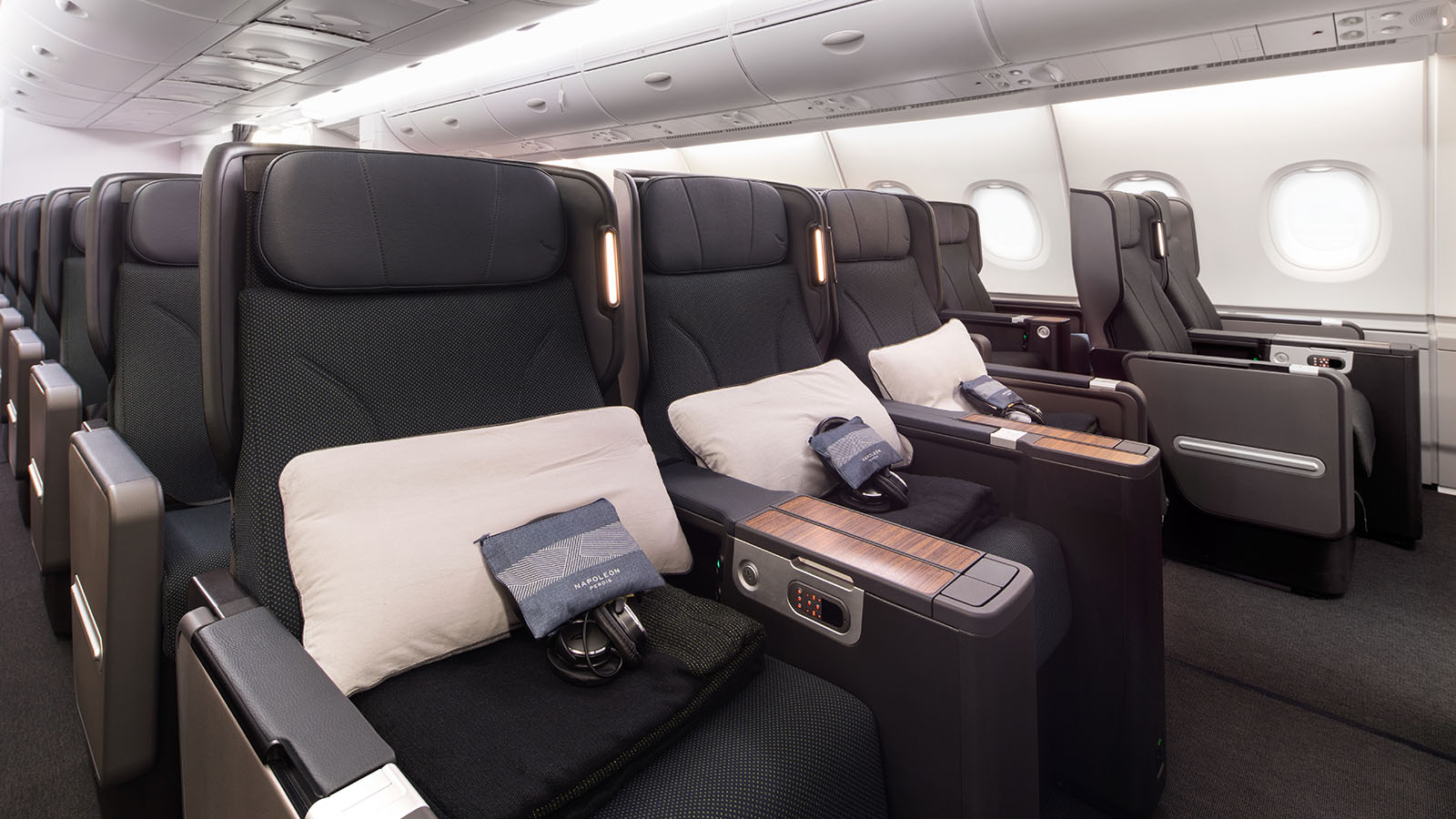 Economy Class on QF2
The Economy Class cabin on QF2 has 341 seats in a 3-4-3 layout. Seats have a pitch of 31 inches and a width of 18 inches. For additional legroom, opt for an exit row seat in rows 66 and 79. You can also stretch out with seats 48 A, B and C, and 80 A and K. Note that pre-selecting seats may incur a fee.
Here's what to expect when you fly Qantas Airbus A380 Economy from Singapore to Sydney.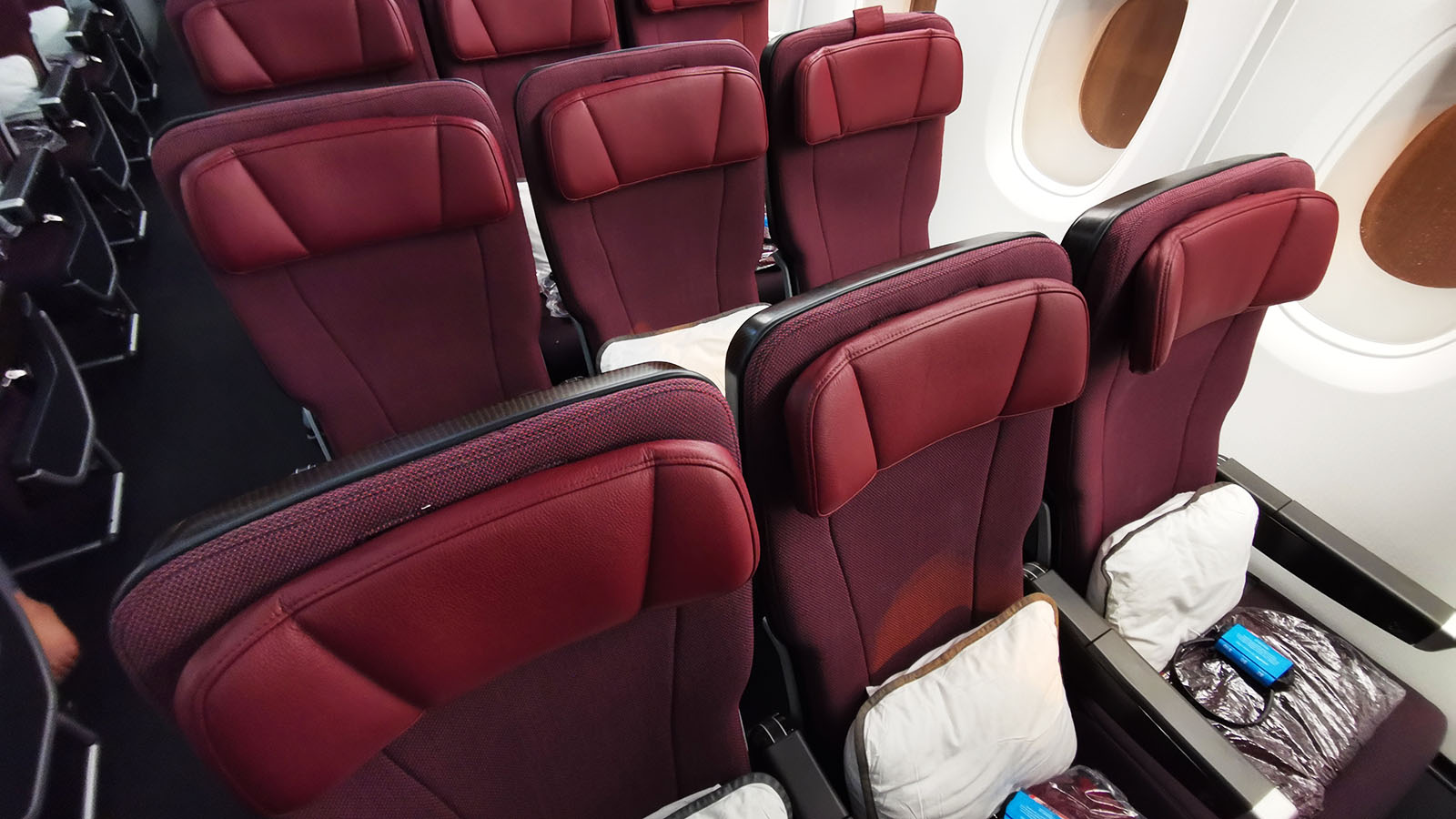 Lounge access when flying QF2
London
Eligible passengers can unwind at the stylish Qantas International London Lounge before QF2's departure. This includes passengers flying in First Class and Business Class, as well as Qantas Gold, Platinum and Platinum One frequent flyers. Qantas Club members also make the cut, as do oneworld Sapphire and Emerald members.
Singapore
Passengers disembark the plane during QF2's two-house transit in Singapore. That's enough time for a quick refresh at the Qantas International Business Lounge in Singapore. Happily, complimentary lounge passes can be used here, granting entry to Economy Class passengers and those without eligible status. Business Class passengers, Qantas Gold and oneworld Sapphire members can also relax here.
But if you're flying First Class or hold Qantas Platinum or Platinum One status or oneworld Emerald, you can instead pay a visit to the lavish Qantas International First Lounge in Singapore.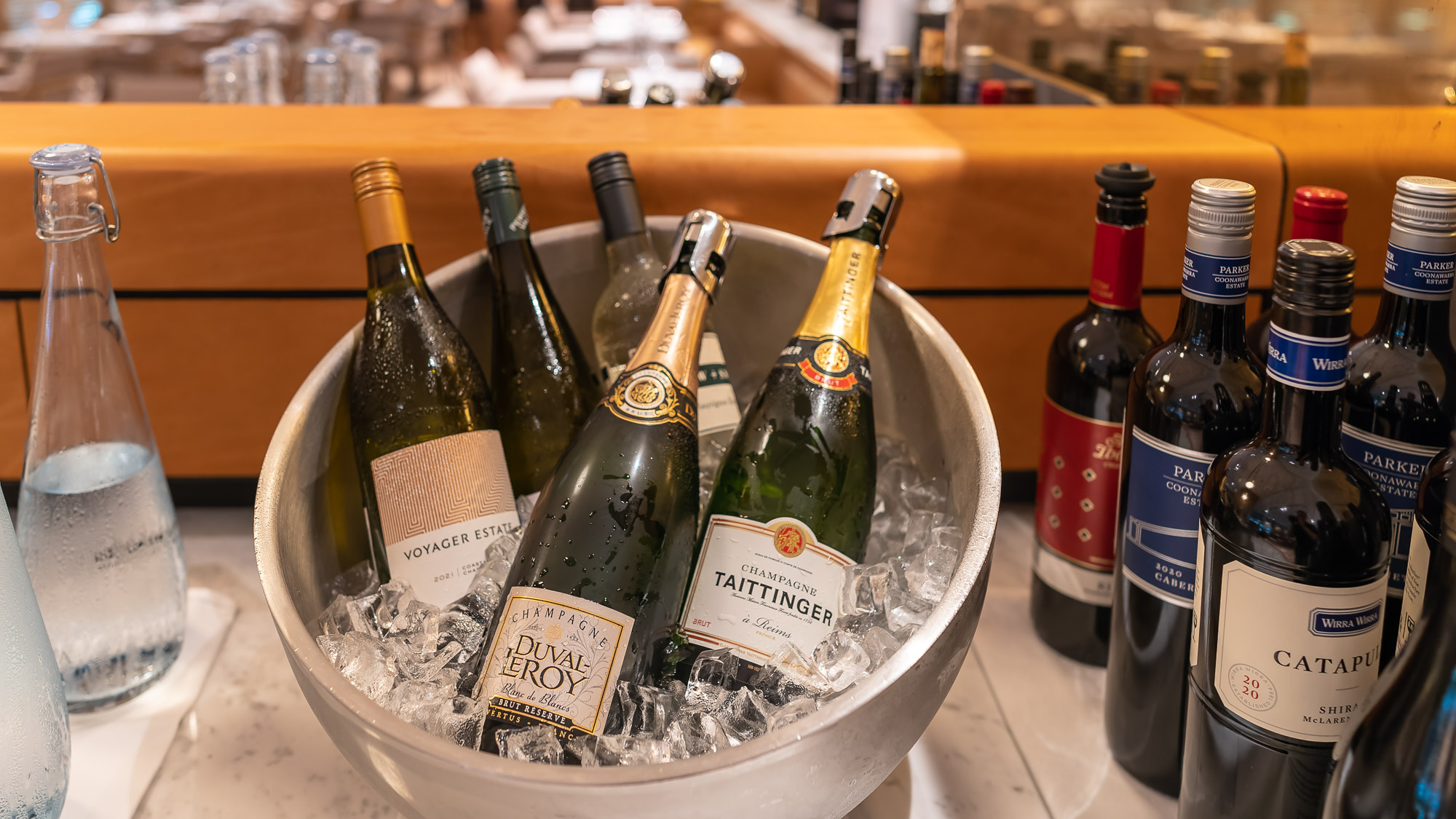 Booking QF2 using points
QF2 can be booked using Qantas Points. Here's how many points you'll need to fly all the way from London to Sydney, or to book each leg separately.
| | | | | |
| --- | --- | --- | --- | --- |
| | Economy | Premium Economy | Business | First |
| London to Sydney via Singapore | 55,200 | 108,400 | 144,600 | 216,900 |
| London to Singapore only | 37,600 | 71,100 | 94,900 | 142,300 |
| Singapore to Sydney only | 25,200 | 51,300 | 68,400 | 102,600 |
Qantas Points required are per person, one way. Taxes, fees and charges are also payable and vary by route.
Alternative flights
Here are some other Qantas-operated routes to consider:
Qantas flight QF6 – Rome to Perth (seasonal)
Qantas flight QF10 – London to Melbourne via Perth
Or, have a look at some of the ways to fly from Australia to London with various airlines.
FAQs
What plane is QF2?
QF2 is serviced by an Airbus A380 with four cabin classes available.
Where does QF2 stop?
QF2 flies from London to Sydney with a two-hour stop in Singapore's Changi Airport.
How long does QF2 stop in Singapore?
QF2 has a two-hour stop in Singapore before continuing onto Sydney.
What time does QF2 depart London?
QF2 departs London daily at 8:55 pm.
What time does QF2 land in Sydney?
QF2 has a scheduled arrival time of 5:10 am into Sydney.
Does QF2 have First Class?
Yes, QF2 offers 14 First Class suites in the Airbus A380.
How often does QF2 fly?
QF2 departs daily from London to Sydney via Singapore.
Is QF2 non-stop?
No, Qantas flight QF2 from London to Sydney is classified as a 'direct' flight rather than 'non-stop'. The flight carries the same flight number throughout the journey and uses the same aircraft, however there is a two-hour stop in Singapore.

Qantas Flight QF2 (London – Singapore – Sydney)
was last modified:
October 11th, 2023
by