Nestled in the South Pacific – a mere four-hour flight from Australia's east coast – are over 300 islands that make up the country of Fiji. The nation boasts a rich cultural history, with influences from several countries including its Pacific neighbours. Travelling to Fiji can give you an insight into the laid-back island lifestyle it's known for, and you can fully immerse yourself by having some of the local language under your belt.
There's no need to be fluent, either. But knowing some common phrases can help you navigate the beautiful islands of Fiji and make the most out of your trip.
And it's easy to fly from Australia to Fiji with frequent flyer points. In fact, you can travel on Fiji Airways Business Class from $226 return with Qantas Points from Sydney, or fly to Nadi with Virgin Australia from 17,800 Velocity Points – plus fees and taxes.
So if you're looking to make the most out of your trip, read on for some words you should know when you travel to Fiji.
What is the language in Fiji?
There are three official languages in Fiji: English, Fijian and Hindi. More than half the population speaks Fijian as a first language, and English is widely spoken and understood throughout the nation. Hindi is also a common language, although Fijian Hindi differs from Indian Hindi.
What are some basic Fijian phrases for tourists?
Although you can get by on your Fiji holiday without learning the local language, having a few words under your belt can certainly go a long way. Here are some common phrases you should know before travelling to Fiji.
1. 'Hello' in Fijian
The first thing you'll need to know is how to say 'hello' in Fiji. From the moment you step off the plane, you'll be greeted with 'bula' which means 'hello' or 'welcome'. The word literally translates to 'life' – so when you say 'bula', you're wishing someone life.
2. 'Thank you' in Fijian
When you travel to Fiji, you'll experience some of the best hospitality in the world. You can acknowledge this by saying 'vinaka'. You'll likely receive 'vinaka' as a response to say 'you're welcome'. To express your gratitude even further, you can use 'vinaka vaka levu' which translates to 'thank you very much'.
3. 'How are you?' in Fijian
If you want to check in with your companion, you can use 'vacava tiko?' – the 'c' is pronounced with a 'th' – which means 'how are you?' in Fijian. To respond, you can say 'tiko' to indicate that you're well.
4. 'Good morning' in Fijian
'Bula' can be used at any time of day. But if you're meeting someone under the stunning Fiji sunrise, try mixing up your language skills by using 'yadra'.
5. 'Yes' in Fijian
Been offered a delicious meal and not sure how to accept? 'Io', pronounced as 'ee-oh', is the Fijian word for 'yes'.
6. 'No' in Fijian
If you want to take a break from enjoying golf at a resort in Fiji, you can simply tell your companion 'sega' when they ask for another round.
7. 'Come here' in Fijian
Fijians are keen to share their culture – whether it be through food, stories, or a taste of local life. If you hear 'lako mai ke' or 'lako mai', someone is calling you over.
8. 'Eat' in Fijian
Food is one of the things that brings Fijians together. If you hear 'kana', prepare your stomach for some delicious local fare.
9. 'Drink' in Fijian
If you hear the word 'gunu', you can expect a beverage – alcoholic or otherwise – to land in your hands momentarily. The weather in Fiji is ideal for a cold drink year-round – fruit juice, smoothies and Fiji's national drink, kava, are popular choices.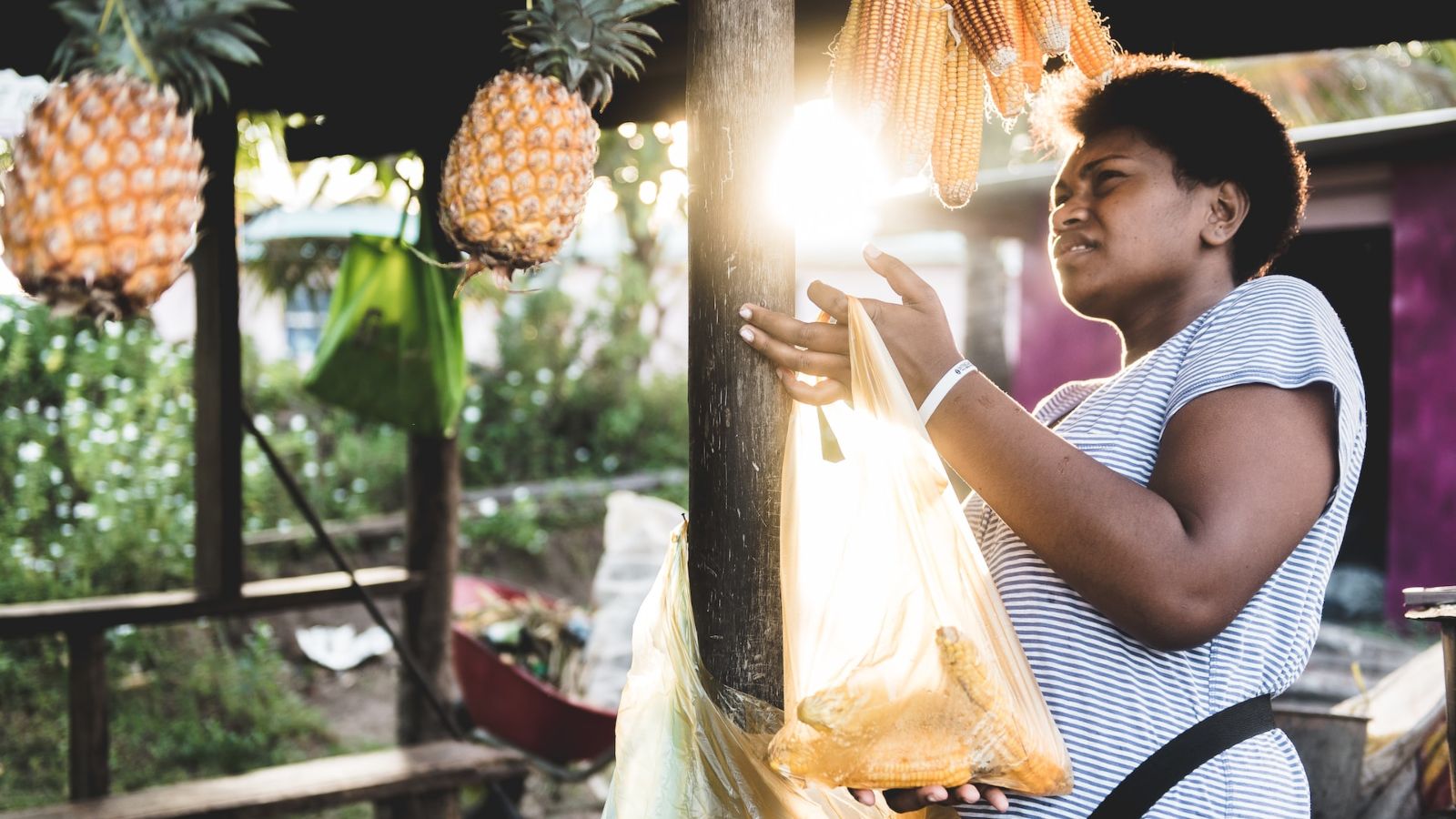 10. 'Toilet' in Fijian
Indulged in too many delicious drinks in Fiji, and need to know the word for 'toilet' in the local language? If you ask for 'vale lailai', you'll be directed to the nearest bathroom.
11. 'I love you' in Fijian
Fiji's stunning landscape is the perfect setting for romance, especially when you're staying at the Sofitel Fiji Resort & Spa. If you want to express your sentiment to your loved one in the local language, you can use 'au domoni iko'. This is reserved for romantic relationships, while 'aulomani iko' can be used for family and friends.
12. 'No worries' in Fijian
Running late in Fiji? There's no such thing. Fijians embrace the journey and live in the moment – there are no strict schedules here. If you're familiar with the Swahili phrase 'hakuna matata', you'll be glad to know there's a Fijian equivalent: 'sega na leqa'. It means 'no worries', so you can settle into the island on Fiji Time. Just don't be late for your flight back home – especially if you've got a stylish Fiji Airways Airbus A350 Business Class seat waiting for you.
13. 'Safe journey' in Fijian
The Fijian equivalent of 'bon voyage', 'vainui vinaka e nomu volau' is often used to wish someone a safe journey ahead.
14. 'See you later' in Fijian
You'll love your trip to Fiji so much that you'll be returning in no time. So it's not a goodbye – but rather a 'sota tale'.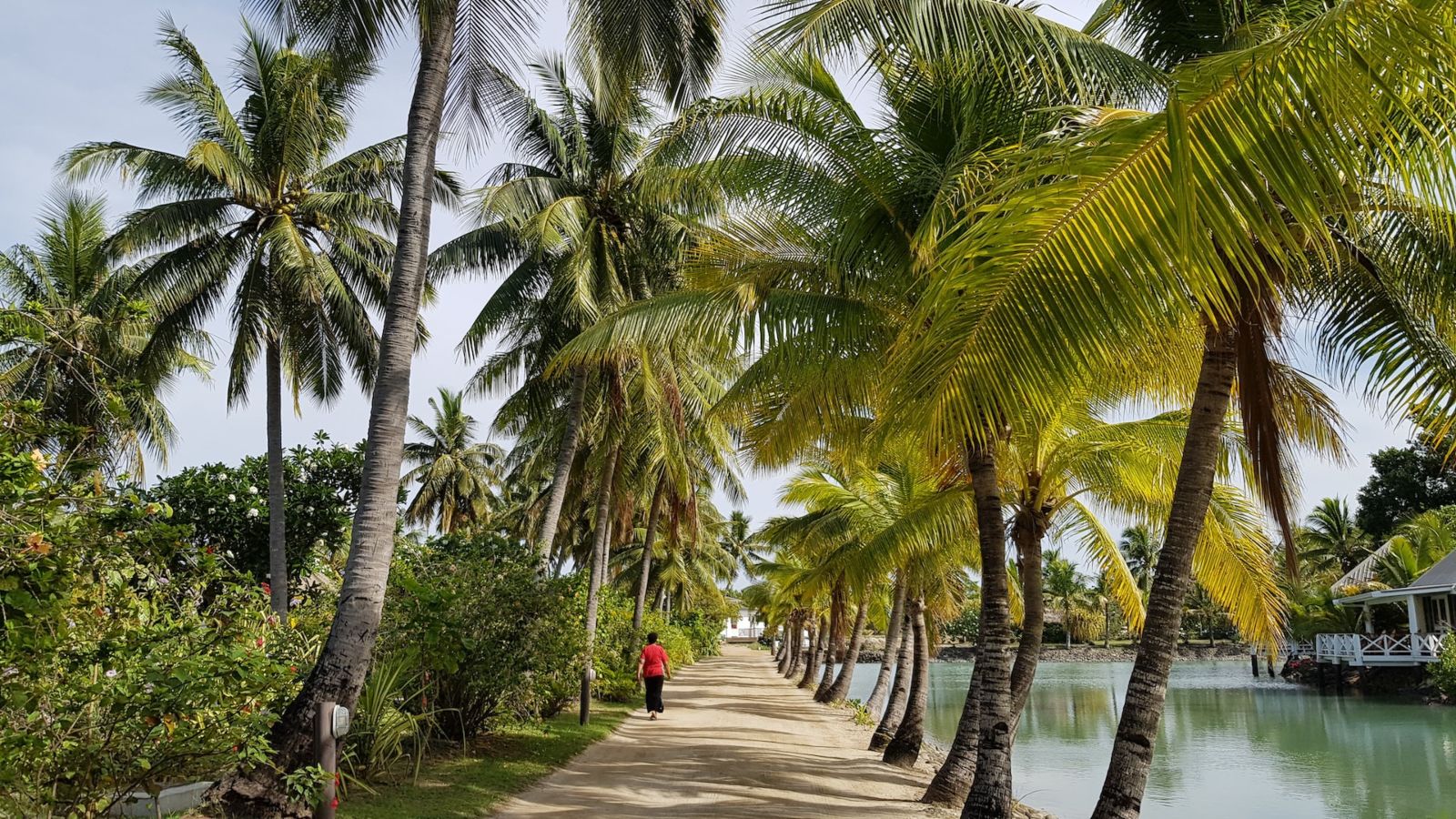 Travel to Fiji from Australia
Ready to put your language skills to the test? With direct flights from Australia's eastern states, you'll be saying 'bula' to Fiji in no time. You can redeem Velocity Points or Qantas Points for flights to Nadi or Suva from Melbourne, Sydney or Brisbane.
Top up your points with the Westpac Altitude Qantas Platinum Card or the American Express Velocity Platinum to experience Fiji's hospitality for yourself.
Featured image: Jeremy Bezanger, Unsplash
Travelling to Fiji? 14 words you should know in the local language
was last modified:
August 24th, 2023
by