I think it's fair to say that the vast majority of us are ready for a tropical getaway. Just as well, because the island nation of Fiji is gearing up to welcome visitors, including from Australia! Its government is expecting most of its target population to be fully vaccinated by November. Reassuringly, tourism and hospitality staff will almost certainly be 100% vaccinated.
Looking to travel to Fiji from Australia sooner rather than later? Then you're in luck. Qantas, Virgin Australia, Fiji Airways and Jetstar are all eyeing a late-December reboot of flights between Australia and Fiji – just in time for Christmas.
Tourism Fiji CEO, Brent Hill, has publicly announced that vaccinated travellers from Australia who want to come to Fiji will be most welcome. Guests can enjoy reciprocal arrangements for entering Fiji and also return home with relatively few restrictions. PCR tests are likely to be required before departure, as well as rapid COVID-19 testing on arrival.
The details of how Australia (and Fiji) will approach international travel from late 2021 onwards are still uncertain. But we're definitely seeing more signs that limited overseas travel is on the drawing board. It all depends on when each state and territory reaches the 80% threshold for fully-vaccinated individuals.
Policies aside, if you're ready to plan some island downtime, here's how you can fly to Fiji from Australia in time for Christmas.
Flying to Nadi (Fiji) with Qantas
Flying Sydney to Nadi from 18 December 2021
Limited Economy reward seats: from 18,000 pts + $130, one-way
No Business reward seats found, yet
We've only found limited Qantas Classic Flight Rewards on the Sydney-Nadi route – predominantly in Economy from January 2022 onwards. If you hold Platinum Frequent Flyer status or higher, you might be able to request some extra reward seats be released.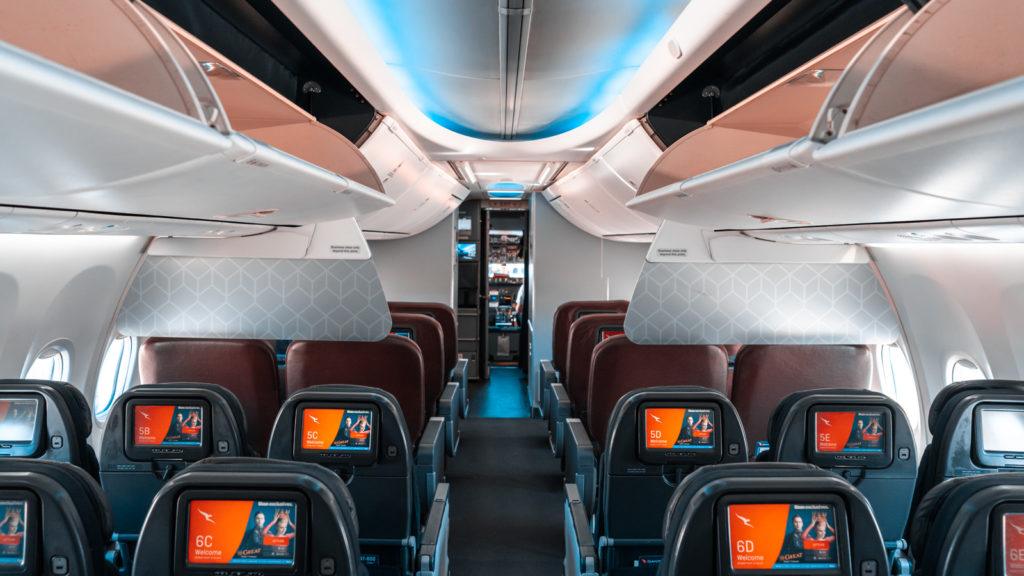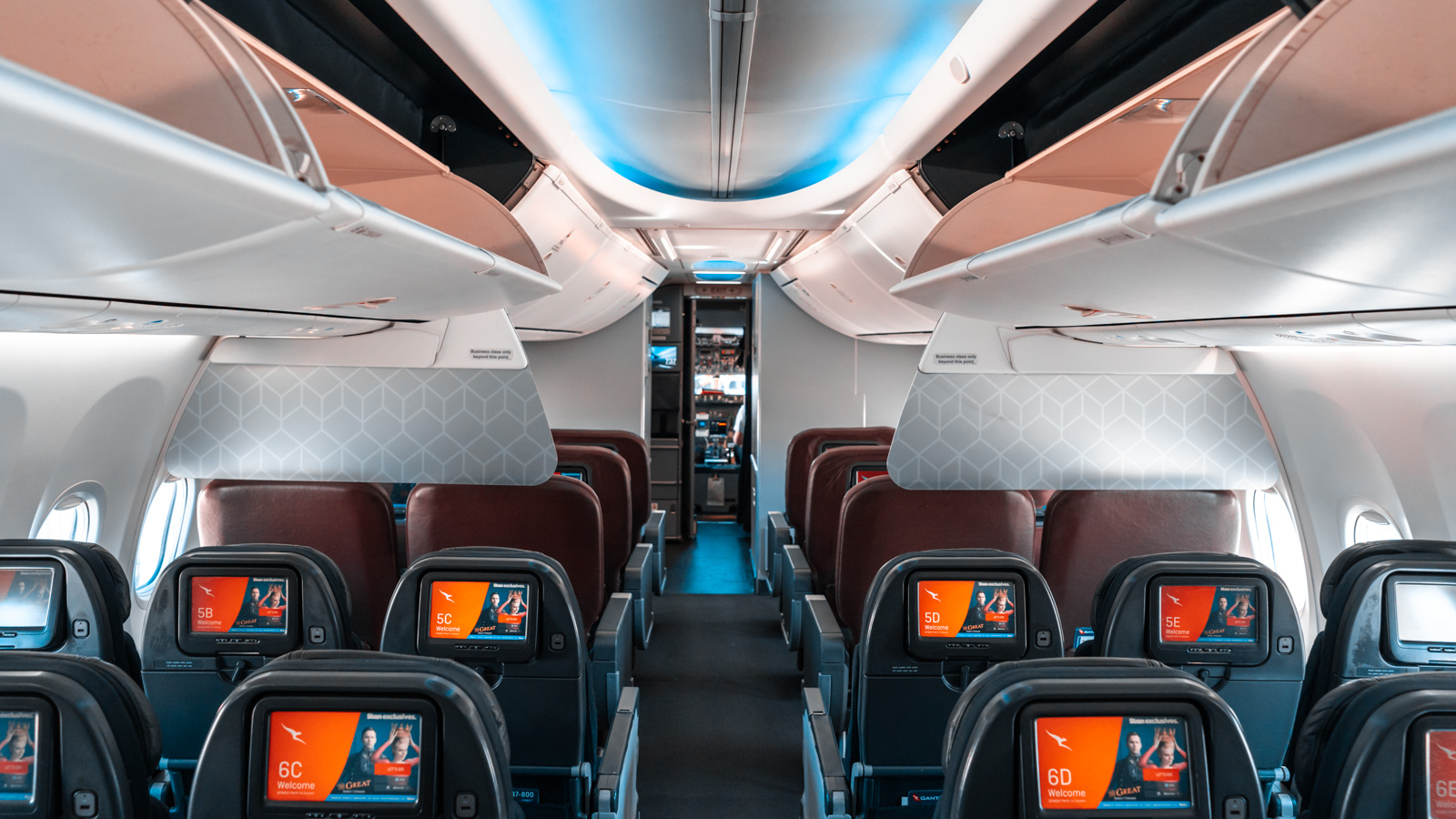 Flying to Nadi (Fiji) with Fiji Airways
Flying Sydney, Melbourne, Brisbane to Nadi from 1 December 2021
Limited reward seats (Economy): from 18,000 pts + $116, one-way
Very limited reward seats (Business): from 57,000 pts + $155, one-way [Melbourne-Nadi]
Very limited reward seats (Business): from 41,500 pts + $228, one-way [Brisbane-Nadi]
Despite Fiji Airways optimistically loading flights to Nadi from 1 December 2021, reward seat availability only starts to pick up from January 2022 onwards. Given Fiji Airways is a Qantas Frequent Flyer partner, you can use your Qantas Points to fly with them.
You'll find the best seat availability on the Sydney-Nadi route, which has 2 flights a day. The afternoon flight is usually on an Airbus A330 or Airbus A350 with comfier seats and lie-flat Business Class seats. Most days have Economy reward seat availability, but not Business Class, unfortunately.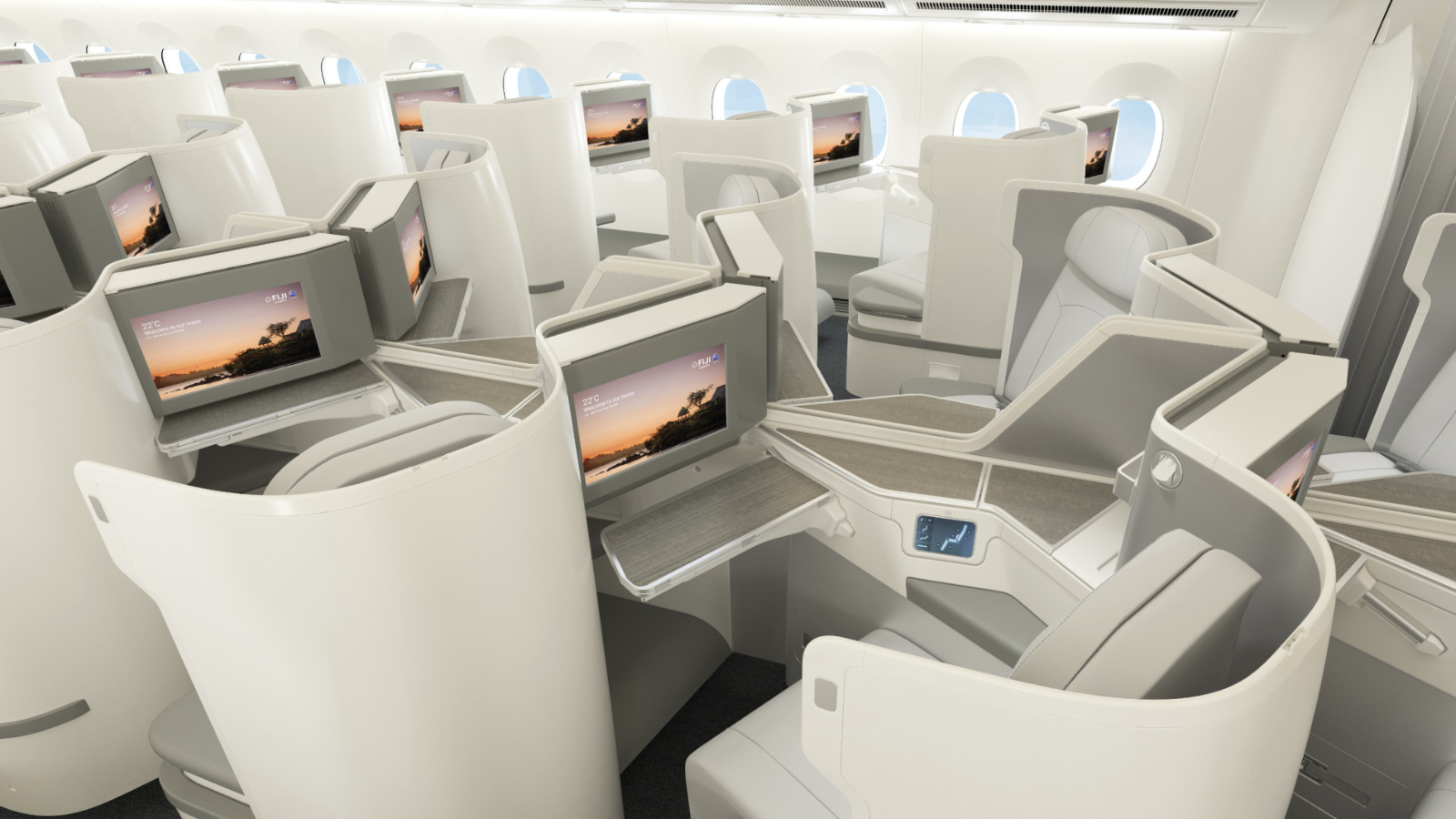 Currently, the Melbourne and Brisbane-Nadi routes are currently showing up nothing in terms of reward seats departing from Australia. But returning to Australia is a different matter. There are a handful of Economy and Business Reward seats from Nadi to Melbourne and Brisbane in late December 2021.
These flights are just on a Boeing 737, so you'll have a standard recliner seat in Business instead of a lie-flat suite.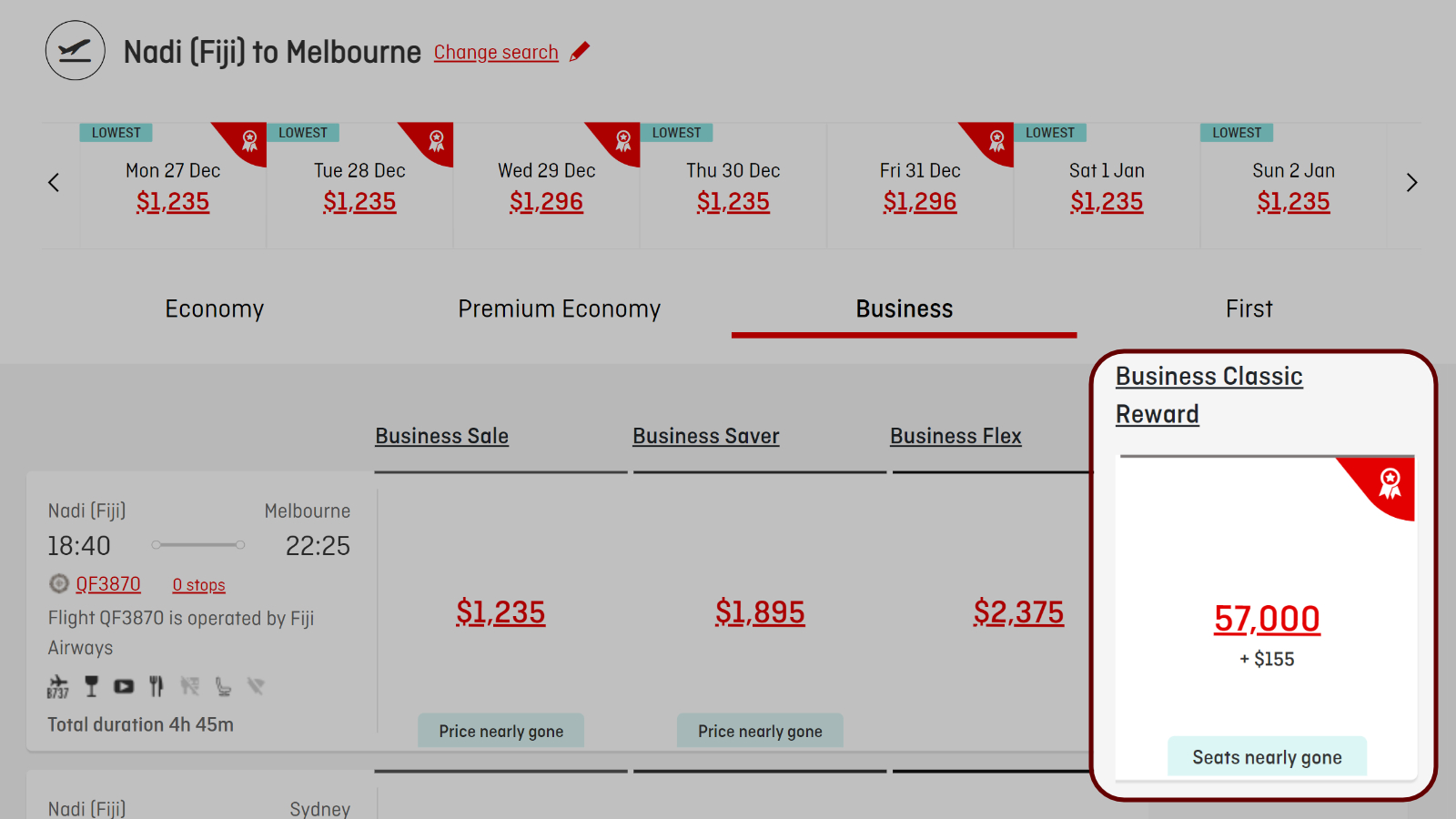 Tip: Also consider American Airlines AAdvantage
Sitting on a pile of unused AAdvantage miles? Great news – you can redeem these for excellent-value travel on Fiji Airways (or Qantas) from Australia!
Fly between Fiji and Australia for 15,000 miles in Economy, or 30,000 miles in Business. Taxes are roughly USD$75 each way on Fiji Airlines, and USD$98 on Qantas.
You can also buy AAdvantage miles directly, which is useful if you don't have enough. It can be excellent value if the miles are on sale as well!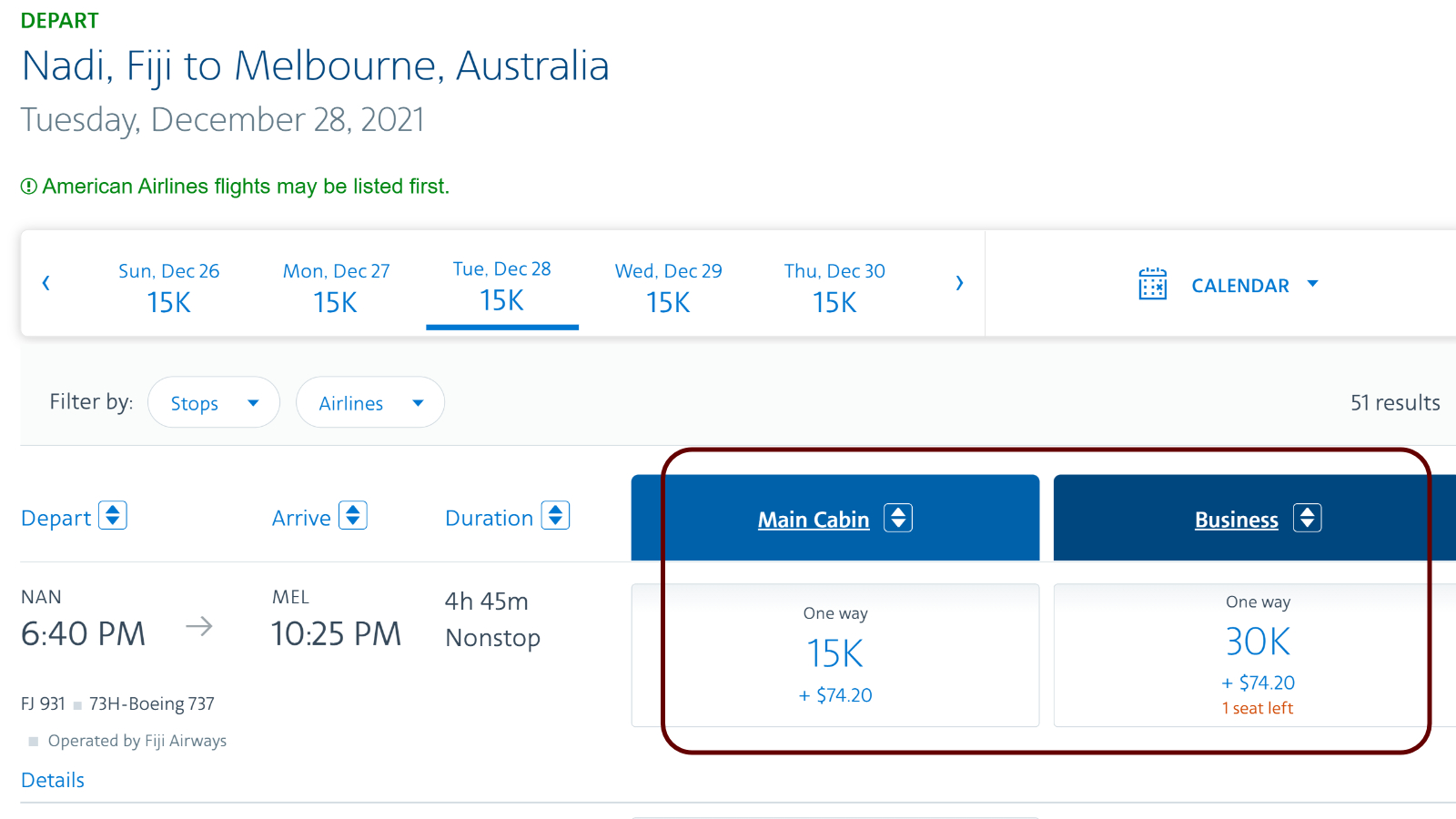 Ad – Scroll down to continue reading.Minimum spend, terms & conditions apply.
Flying to Nadi (Fiji) with Virgin Australia
Flying Sydney, Melbourne, Brisbane to Nadi from 23 December 2021
Reward seats not yet available – though they're expected to return soon
Although Virgin Australia will recommence daily flights from Sydney, Melbourne and Brisbane to Fiji from 23 December 2021, you won't be able to book reward seats just yet. We'll update this guide and let you know as soon as we can use Velocity Points for international flights once more. Meanwhile, here are points you'll need:
Sydney/Brisbane-Nadi: 17,800 pts in Economy, 35,500 pts in Business (+ taxes)
Melbourne-Nadi: 22,300 pts in Economy, 49,500 pts in Business (+ taxes)
These rates are considerably lower than Qantas – especially in Business Class. However, Virgin's Boeing 737s only have 8 seats at the front, so reward availability is expected to be very low.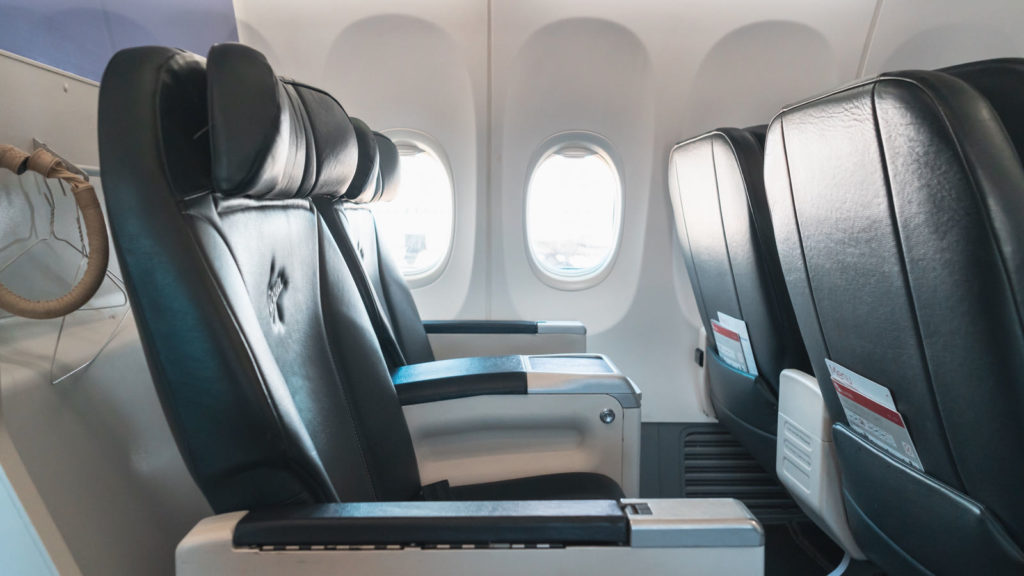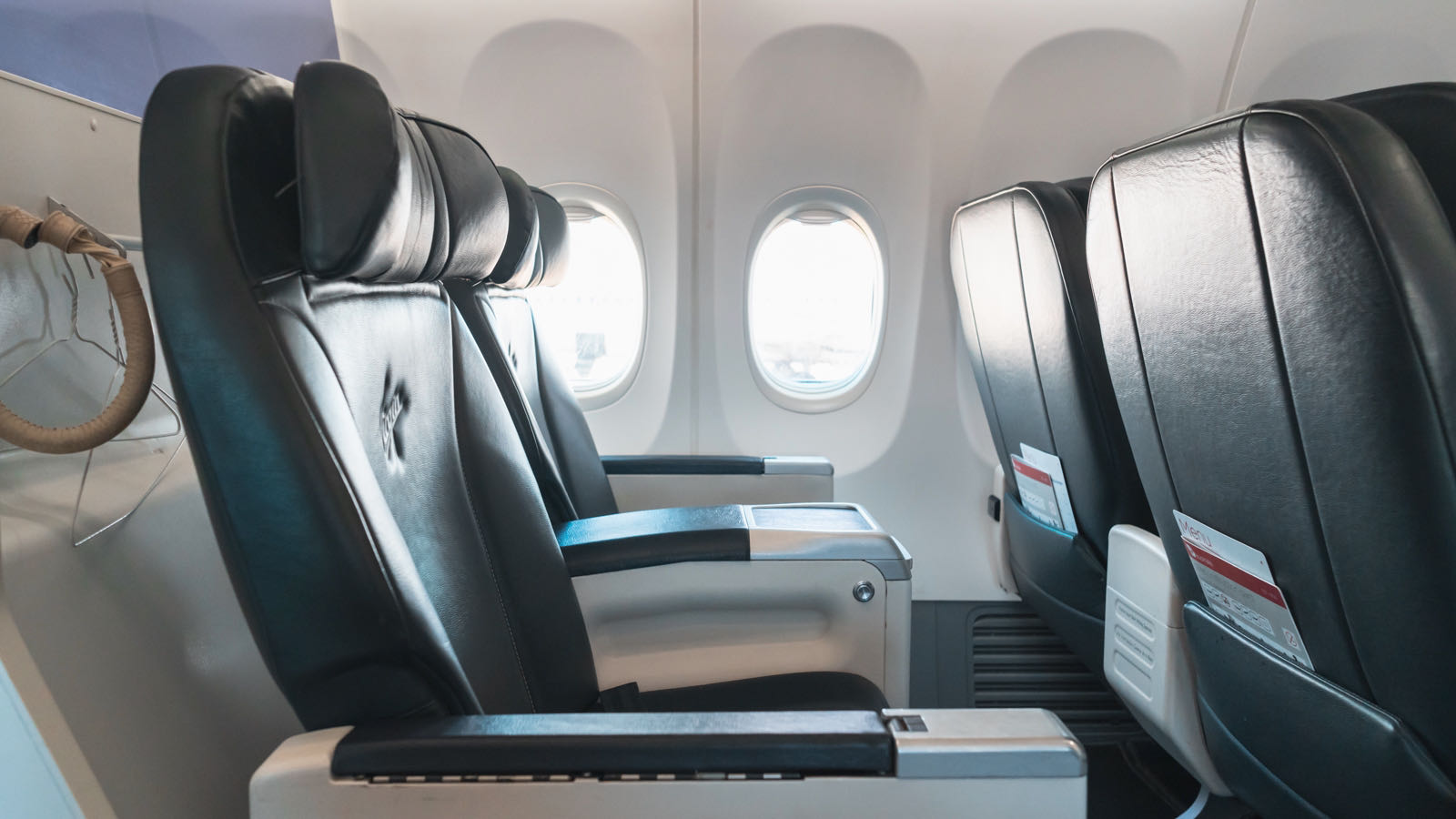 Flying to Nadi (Fiji) with Jetstar
Flying Sydney to Nadi from 18 December 2021
Economy reward seats: from 14,400 pts + $130, one-way
Like Qantas, Jetstar resumes flights between Sydney and Nadi from 18 December 2021. With up to 5 connections a week and decent reward seat availability, this might be one of the easiest ways to redeem your Qantas Points for a Fiji escape.
Just be aware that Qantas Classic Rewards on Jetstar include 20kg of baggage per person, but not seat selection or meals. These can be added for an extra cost on Jetstar's website. At least you enjoy free changes and cancellations with Qantas' 'flexible flight rewards' policy, though.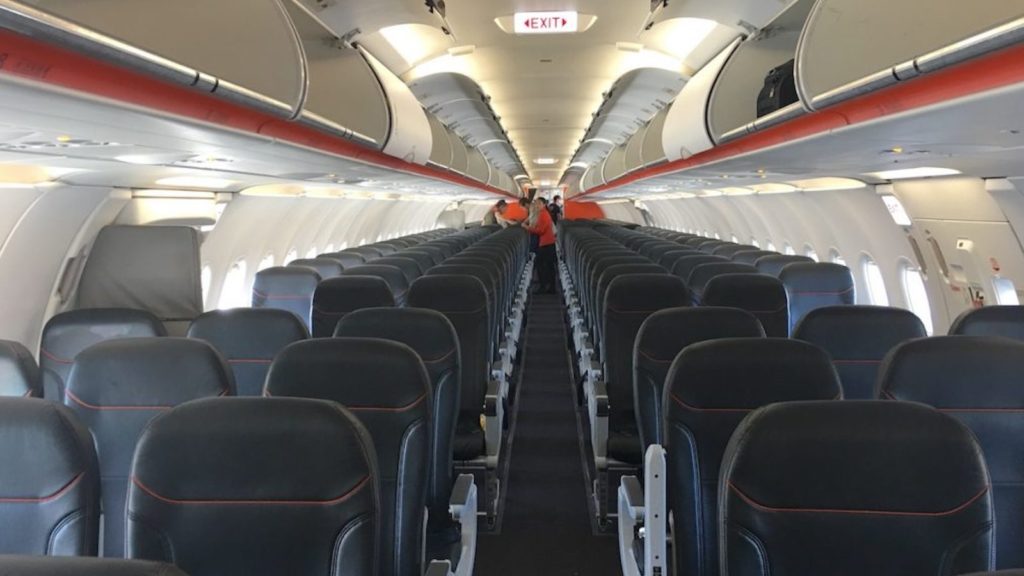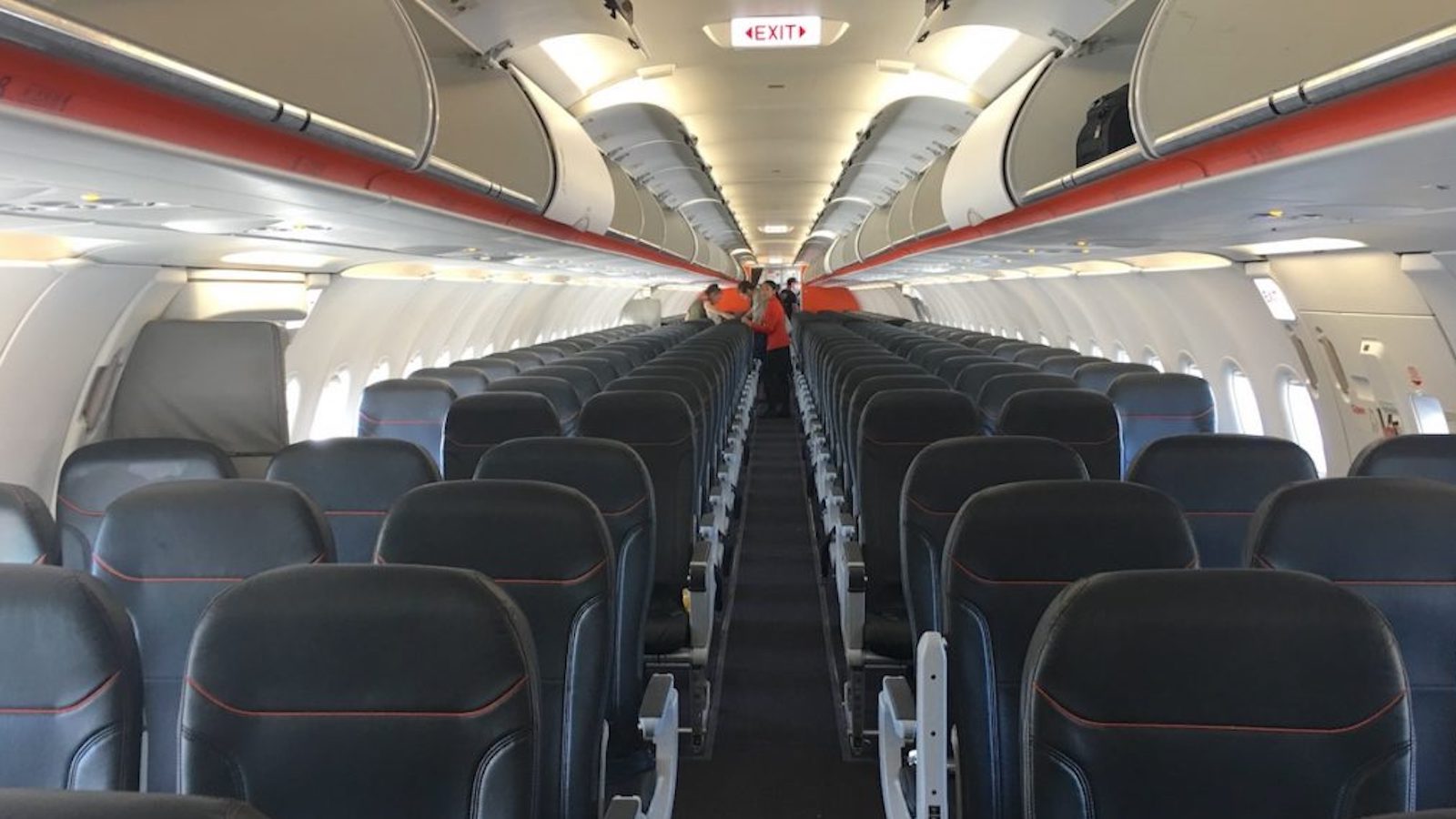 Summing up
We're not denying that booking any overseas travel at this stage is risky. There's still a chance that the Government hasn't worked out its plans by Christmas, or Fiji isn't ready to take in tourists. Even if we can travel, there will be many tests to complete and a possible home quarantine period.
But we're here to show you how to make the most of your points. The flights are available and the reward seats are out there. At least reward seat bookings with Qantas and Velocity Points are still fully flexible, until at least 28 February 2022. So if you've got the points, there's really not too much to lose by booking a trip to Fiji now.
Hello paradise.
How to travel to Fiji with frequent flyer points in 2021
was last modified:
August 24th, 2023
by