In our effort to make our tips on getting the most from points and travel the most accessible we can, we launched a Point Hacks Instagram feed earlier this month.
You'll find photos and explanations of flights, lounges, hotels, deals and tips updated regularly, with links to guides and posts on our website.
Click the 'Follow' button in the top right-hand corner of the picture below. If you don't have the Instagram app, you can download it for iOS and Android.
---
Six ways to keep in touch
You can stay in-the-know with all Point Hacks news through the following channels:
If you are new to the points game, or just want a refresher, we'd suggest signing up to our free email course to get started!
---
How to use changelog notifications
We've also got a changelog, a small widget that summarises any new or updated posts in bite-sized pieces at the top of the Point Hacks website.
Step 1: Look for the red notification bubble right next to the Point Hacks plane at the top left-hand corner of any Point Hacks page. It will show how many change notifications there are (3 in this case):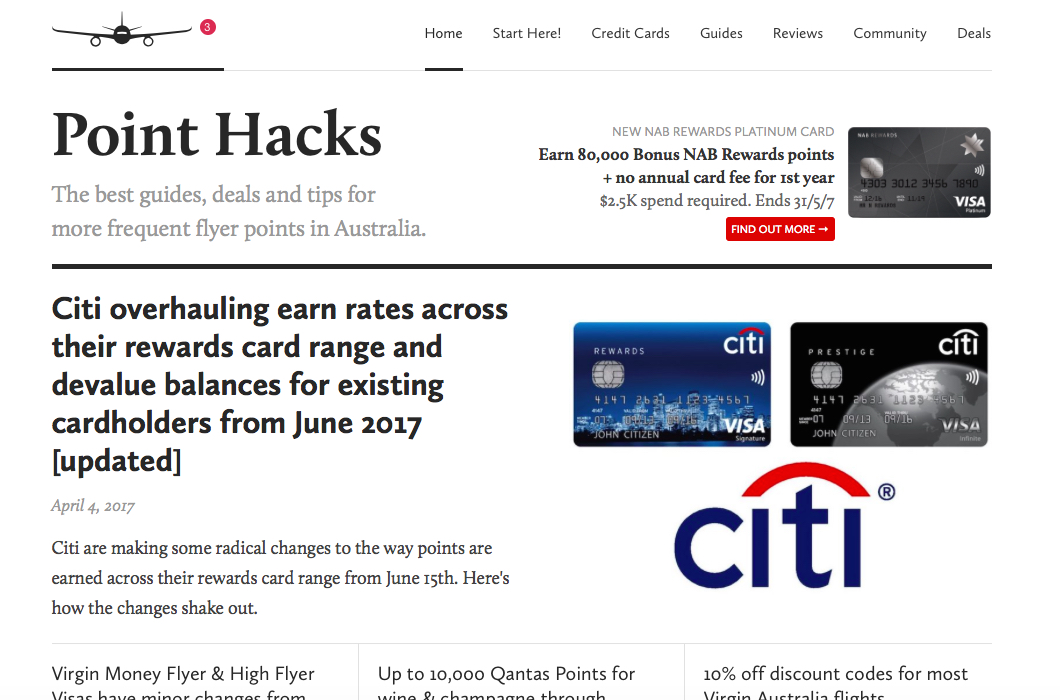 Step 2: Click on the red bubble to show a preview of the changes since you last visited the site: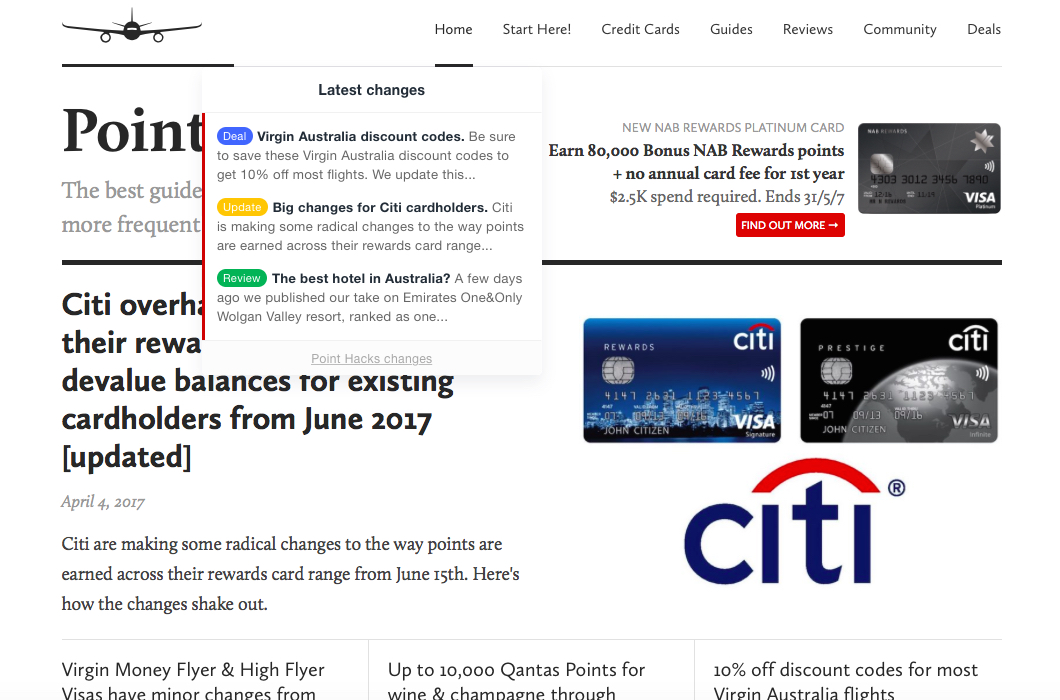 Step 3: Then click on the grey Point Hacks changes link at the bottom of the box to be taken to the Point Hacks updates page: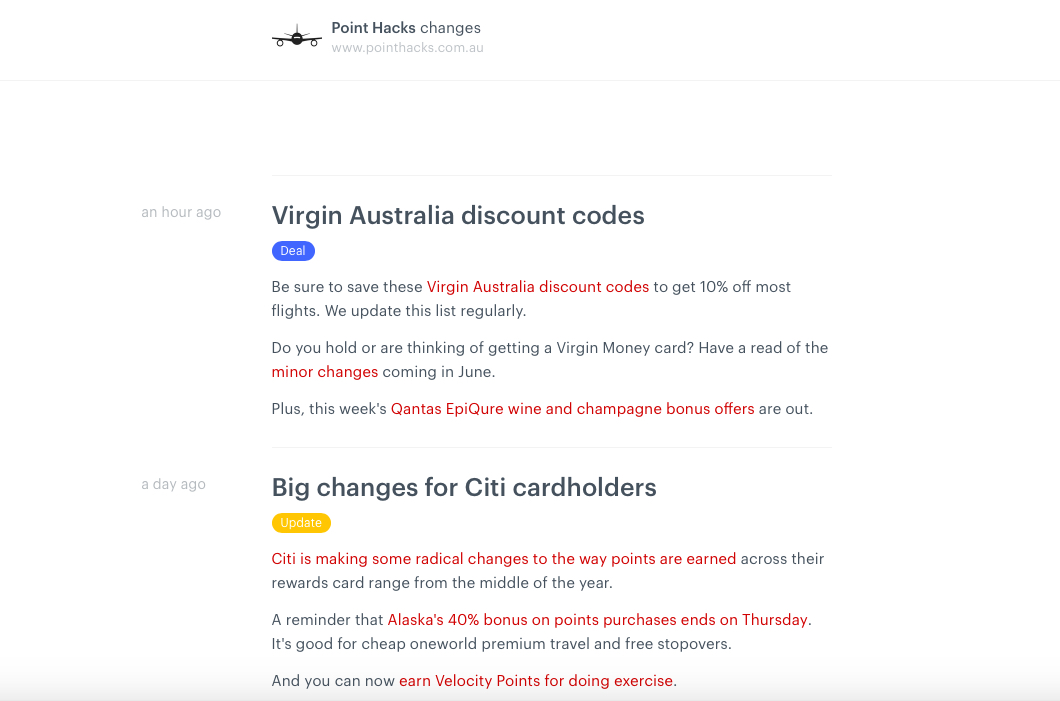 Then you can click through to any articles that interest you, including the latest deals, in-depth guides, and flight, hotel and lounge reviews.
This tool is also optimised for mobile devices: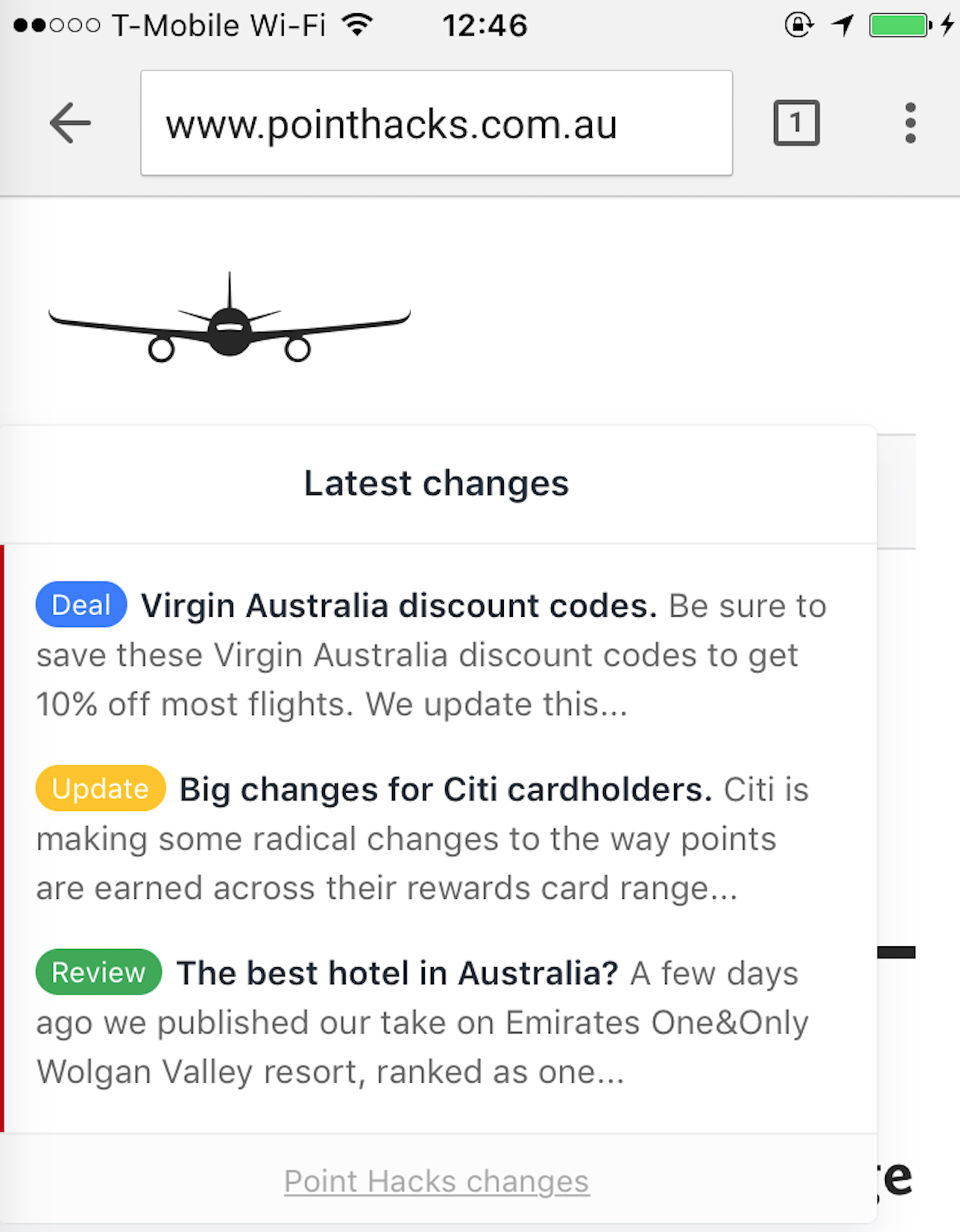 Is there another way you would like to access Point Hacks news? Please feel free to let us know in the comments below.
Point Hacks is now on Instagram – follow us!
was last modified:
May 23rd, 2017
by