We recently published an article showing the value in benefits that an American Express Platinum Card Member can receive by holding The Platinum Card. We discovered a clear opportunity for Card Members to derive a benefit that far outweighs the annual fee of the Card.
This article moves away from the number crunching and delves more into the details of the benefits on offer from The Platinum Card. From travel credits to global lounge access and even hotel status, we cover them all to ensure that you are best placed to gain the maximum value from the Card should you decide to take it up.
Overview of the benefits on offer
The American Express Platinum Card comes teeming with benefits that turn your leisure or business travel from just getting from A to B to a luxurious journey.
The variety of Card benefits on offer is extensive and can be loosely categorised into travel, lounge, hotel status, insurance and American Express specific benefits. We will take a look at each of these categories below.
Travel benefits
The Platinum Card offers four main forms of travel benefits. These include:
An annual $450 Travel Credit
Complimentary benefits when booking hotels through the Fine Hotels + Resorts program
Complimentary benefits when booking hotels through The Hotel Collection program
Discounted airfares of up to 20% when purchasing Business or First Class fares through the International Airline Program when booked through the Platinum Travel Service.
Travel Credit
The $450 Travel Credit allows Platinum Card Members to use against any flight, hotel, car rental or holiday package booked through American Express Travel. The Travel Credit is awarded to the Platinum Card Member every year, but make sure to use it before its expiry, otherwise, you will forfeit the credit for that year.
The Travel Credit is an easily calculated tangible benefit that helps to offset the annual fee of The Platinum Card. Any bookings made through American Express Travel are usually at the same price as booking direct, although exceptions sometimes apply, in either direction.
For example, we have identified occasions when booking a Freedom fare with Virgin Australia is sometimes cheaper than booking directly with Virgin Australia.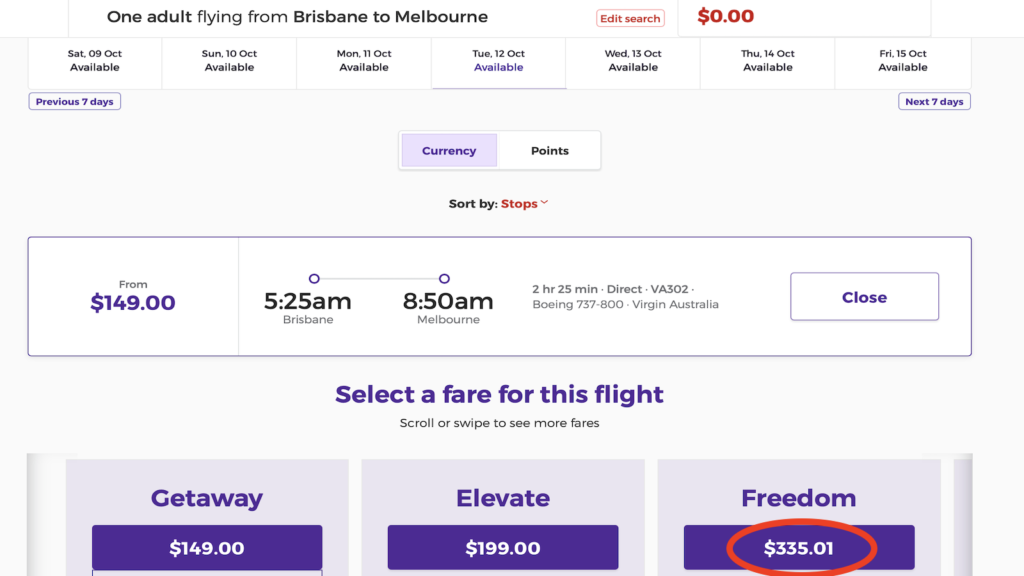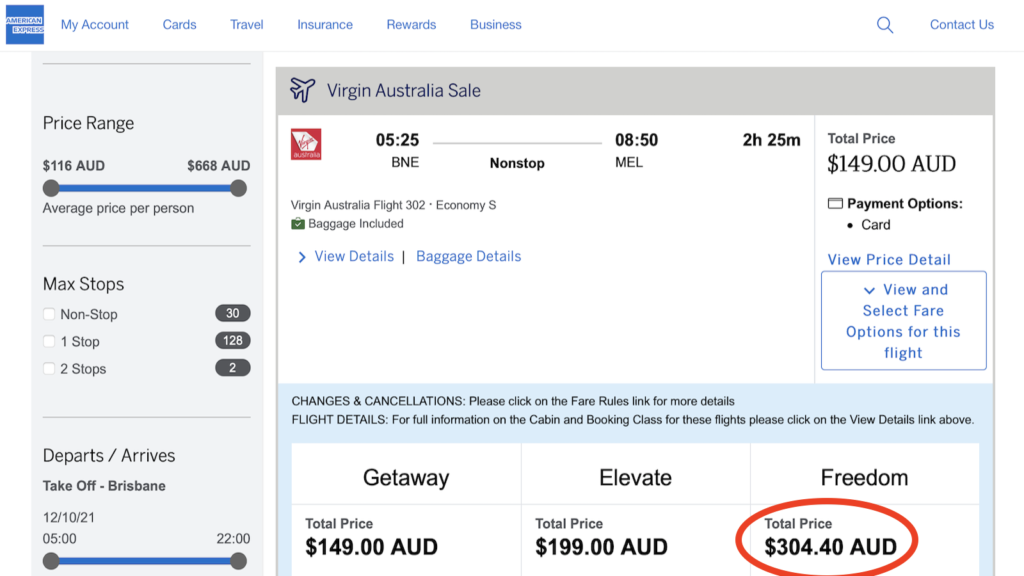 Fine Hotels + Resort
The Fine Hotels + Resorts benefit allows Platinum Card Members to enjoy competitive rates and complimentary benefits when booking an eligible hotel. These benefits include:
Noon check-in, when available
Room upgrade on arrival without having to ask, when available
Daily breakfast for 2 people
Guaranteed 4pm late check-out
In-room Wi-Fi
USD100 credit to use on a unique property benefit such as food and beverage or a massage, with the benefit dependent on the property selected
Fine Hotels + Resorts are a collection of luxury hotels located worldwide. Examples include the Shangri-la Hotel Sydney, The Langham Melbourne, W Brisbane and Intercontinental Hayman Island.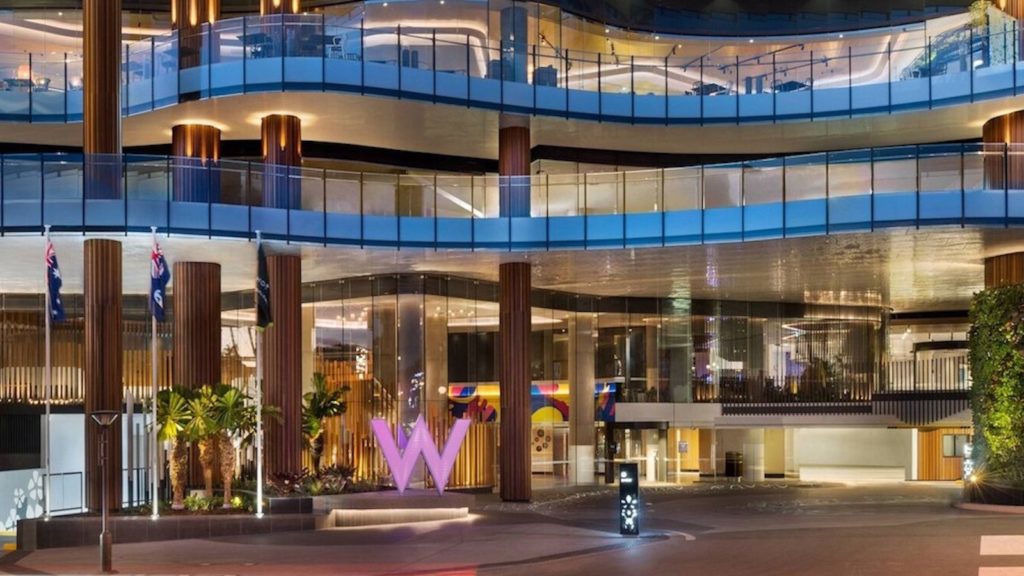 The great aspect of Fine Hotels + Resorts bookings made through American Express Travel is that any benefits received from holding elite status in a respective hotel program are recognised, along with the ability to earn hotel reward and status points. Such a benefit is generally not offered when making bookings on other third-party providers outside of American Express Travel.
The benefits offered through Fine Hotels + Resorts provide an average value of $700 at over 1,100 properties, which is based on Fine Hotels + Resorts bookings in 2020 for stays of two nights. And while the value of the benefit can of course be higher or lower, it is clear that you will receive great value compared to making a standard booking with the same hotel.
The Hotel Collection
A separate program running alongside Fine Hotels + Resorts is The Hotel Collection, which caters to eligible American Express Card Members, rather than just solely Platinum Card Members. While Fine Hotels + Resorts is focused on more expensive, ultra-high-end hotels, The Hotel Collection looks to target more economical high-end hotels.
Benefits received through The Hotel Collection include:
Room upgrade on arrival, when available
USD100 hotel credit to spend on qualifying dining, spa and resort activities
Examples of The Hotel Collection Hotels include Crown Metropol Perth Burswood, Crown Metropol Melbourne, Intercontinental Sydney Double Bay and Smiths Beach Resort Yallingup.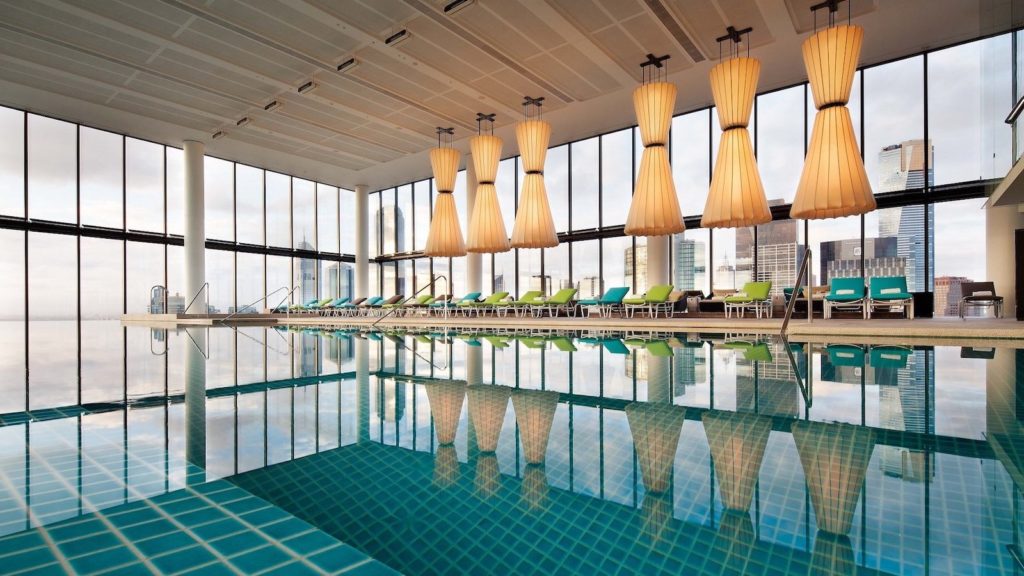 Hotels booked through The Hotel Collection provide complimentary benefits for most Card Members. However, if you hold elite status in hotel programs, which Platinum Card Members are certain to do given hotel status benefits provided by the Card, then note that The Hotel Collexction hotels do not recognise these status benefits. Therefore, Platinum Card Members will need to make an assessment on whether the benefits flowing from The Hotel Collection outweigh those from holding elite hotel status.
Also, note that the $450 Travel Credit can also be used on the Fine Hotels + Resort and The Hotel Collection benefits if the selected hotel and room type provides you with the option to prepay in advance.
International Airline Program
The International Airline Program offers savings of up to 20% on First and Business Class fares with 14 world-leading airlines. These are British Airways, Delta Air Lines, Emirates, Etihad Airways, Hawaiian Airlines, Japan Airlines, LAN Airlines, Malaysia Airlines, Qantas Airways, Qatar Airways, Singapore Airlines, South African Airways, United and Virgin Australia.
All airfares must be purchased through Platinum Travel Service and paid for on the Platinum Card. This is a great benefit for Card Members that generally travel overseas in premium travel classes, with substantial savings to be made. For example, prior to COVID-19, standard return Business Class fares from Sydney to Los Angeles on Qantas was around $12,000, with a saving of up to $2,400 representing a 20% discount available through the International Airline Program.
Please note that prices are subject to availability and that airfares at sale prices may be released in the market at any time and reduce the featured savings.
Lounge benefits
In recent years, American Express has looked to expand its travel benefits by offering complimentary lounge access to certain Card Members, including investing in its own American Express and Centurion Lounge network worldwide.
Platinum Card Members gain complimentary access to a variety of lounge networks in addition to their own network, which is detailed below.
Virgin Australia Lounges
Primary Platinum Card Members and one guest travelling on the same domestic Virgin Australia flight receive complimentary access to domestic Virgin Australia-branded lounges.
There are currently 7 lounges available in the Virgin Australia lounge network, including the recently refurbished Adelaide lounge shown below, which sports a new casual style and branding. Other lounges are located in Brisbane, Canberra, Gold Coast, Melbourne, Perth T1 and Sydney.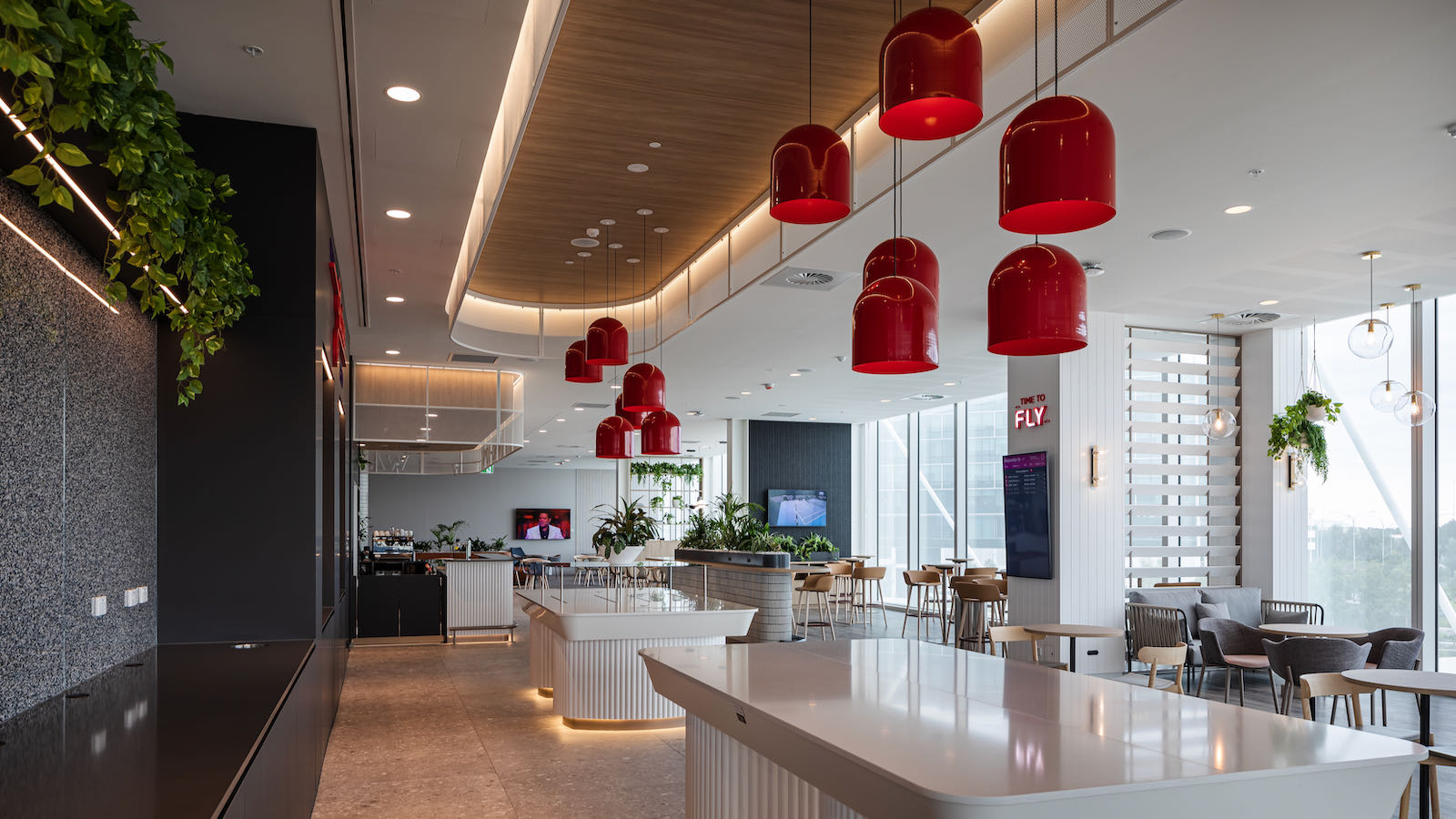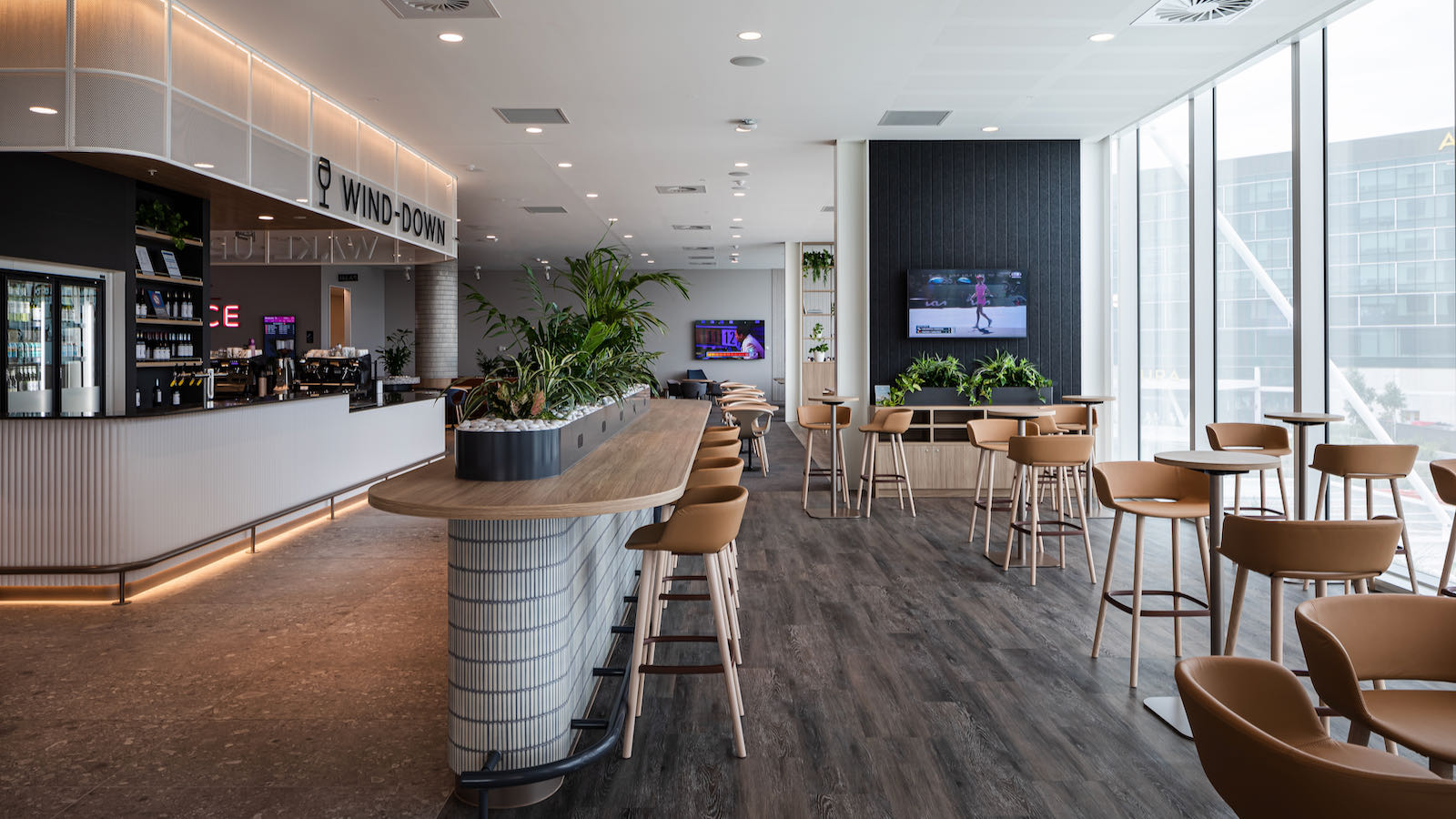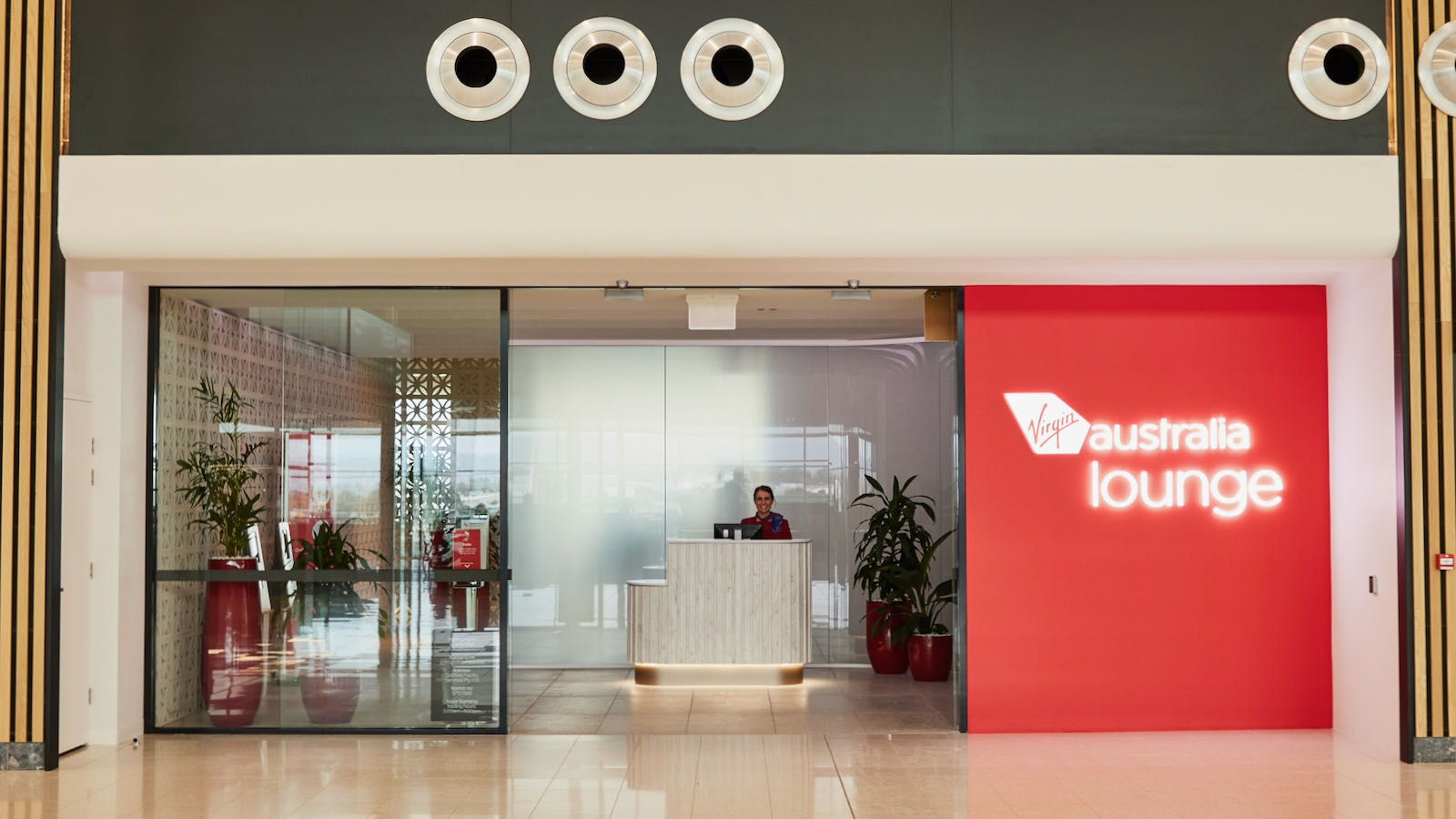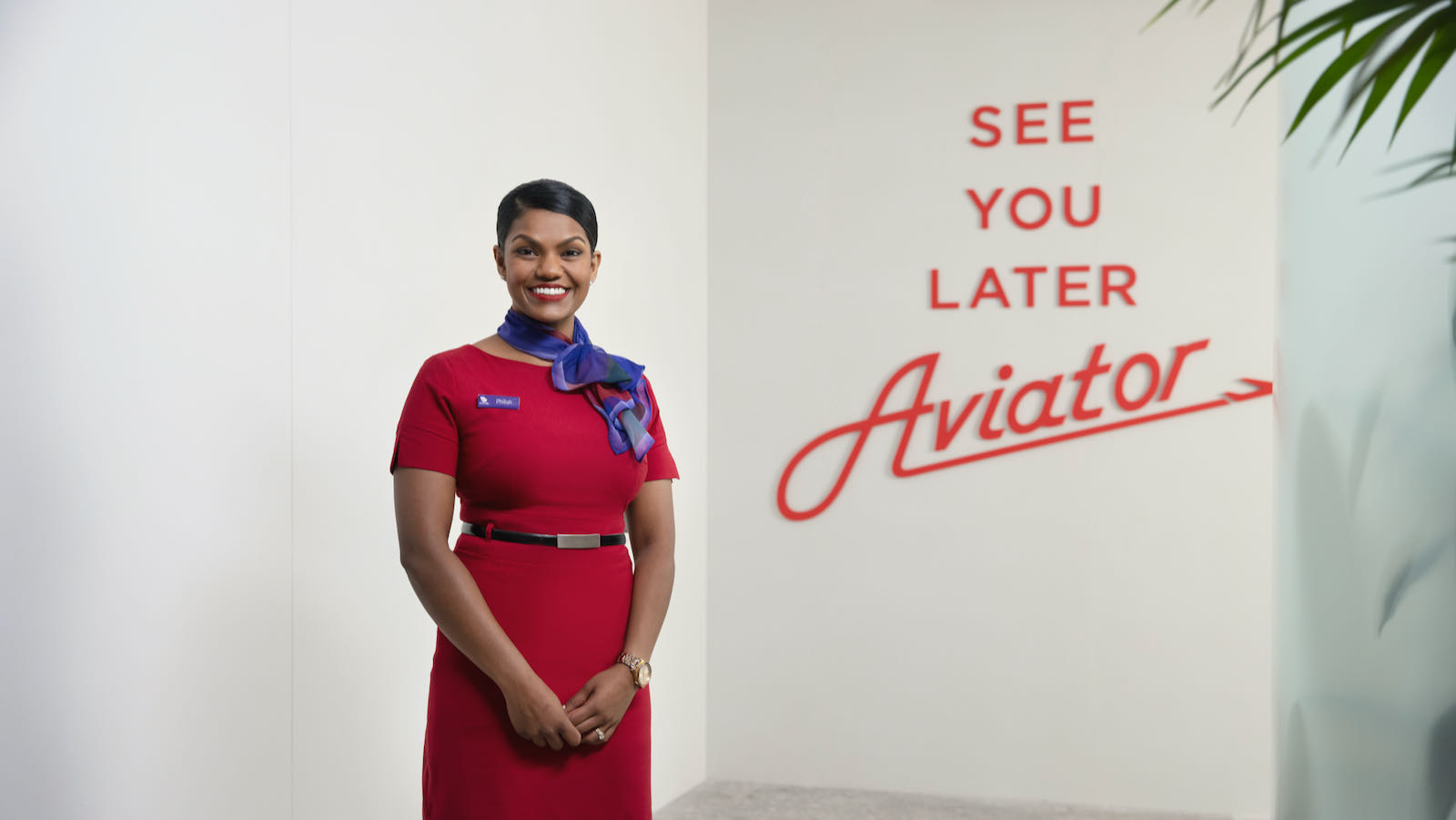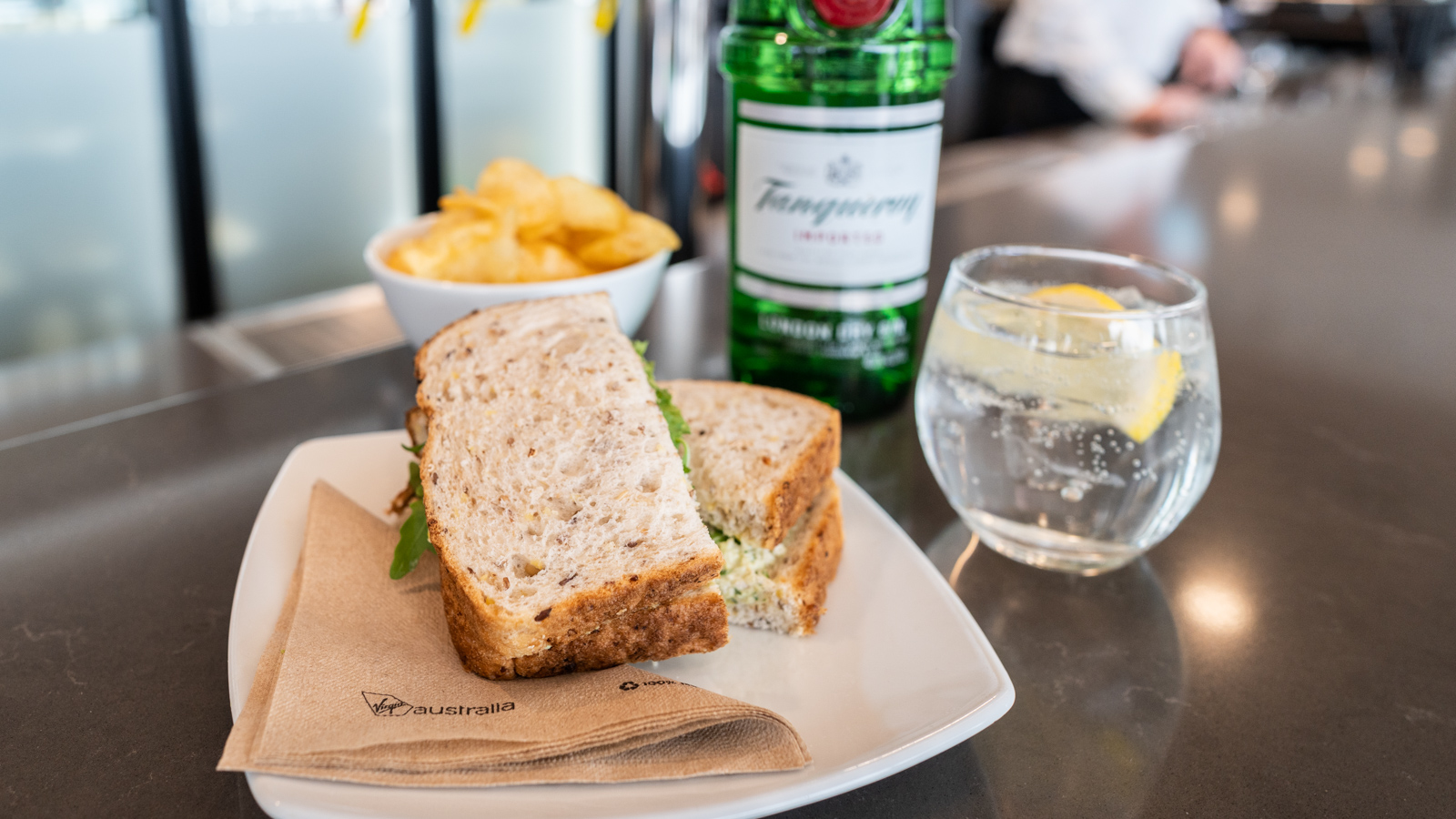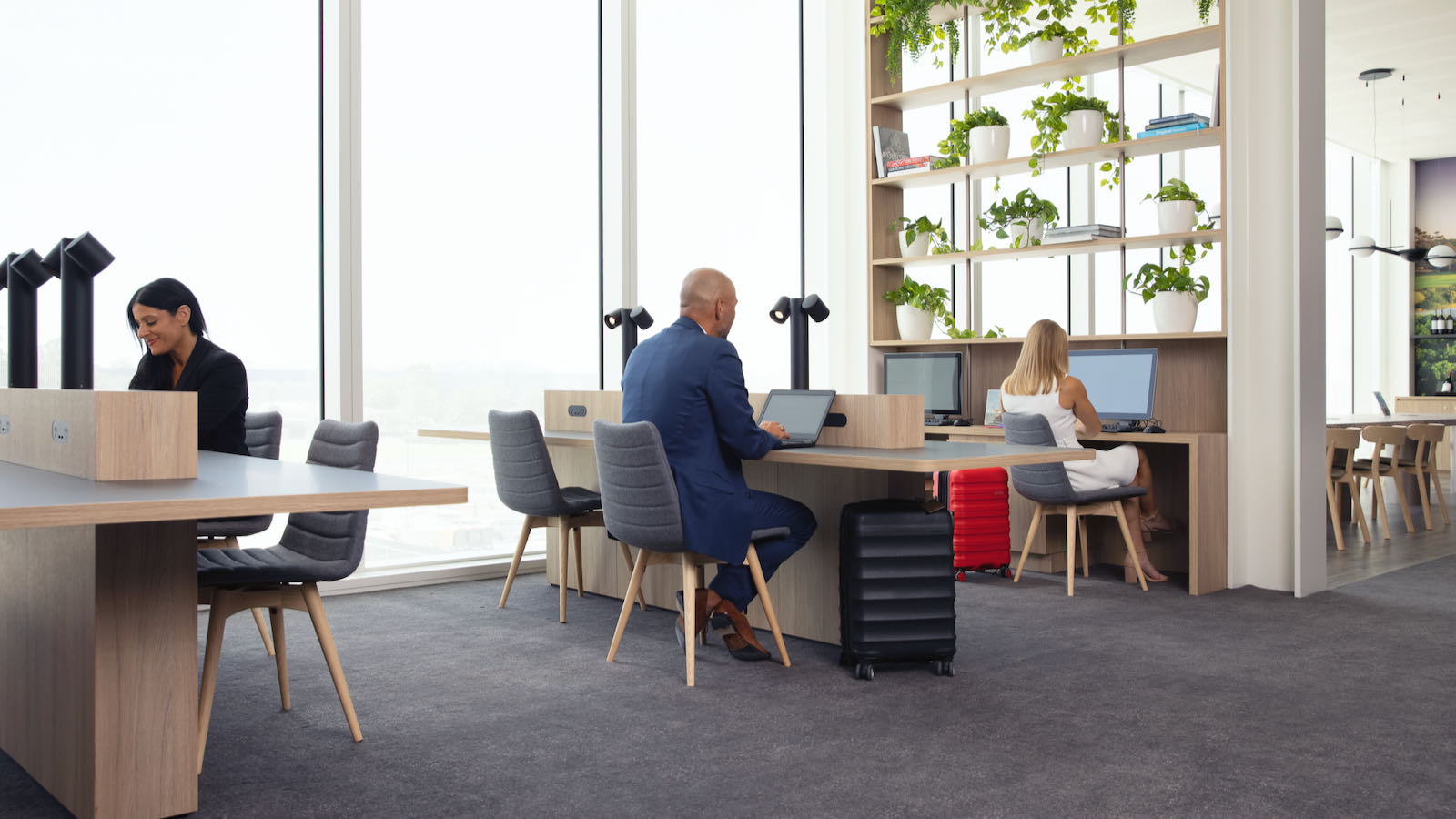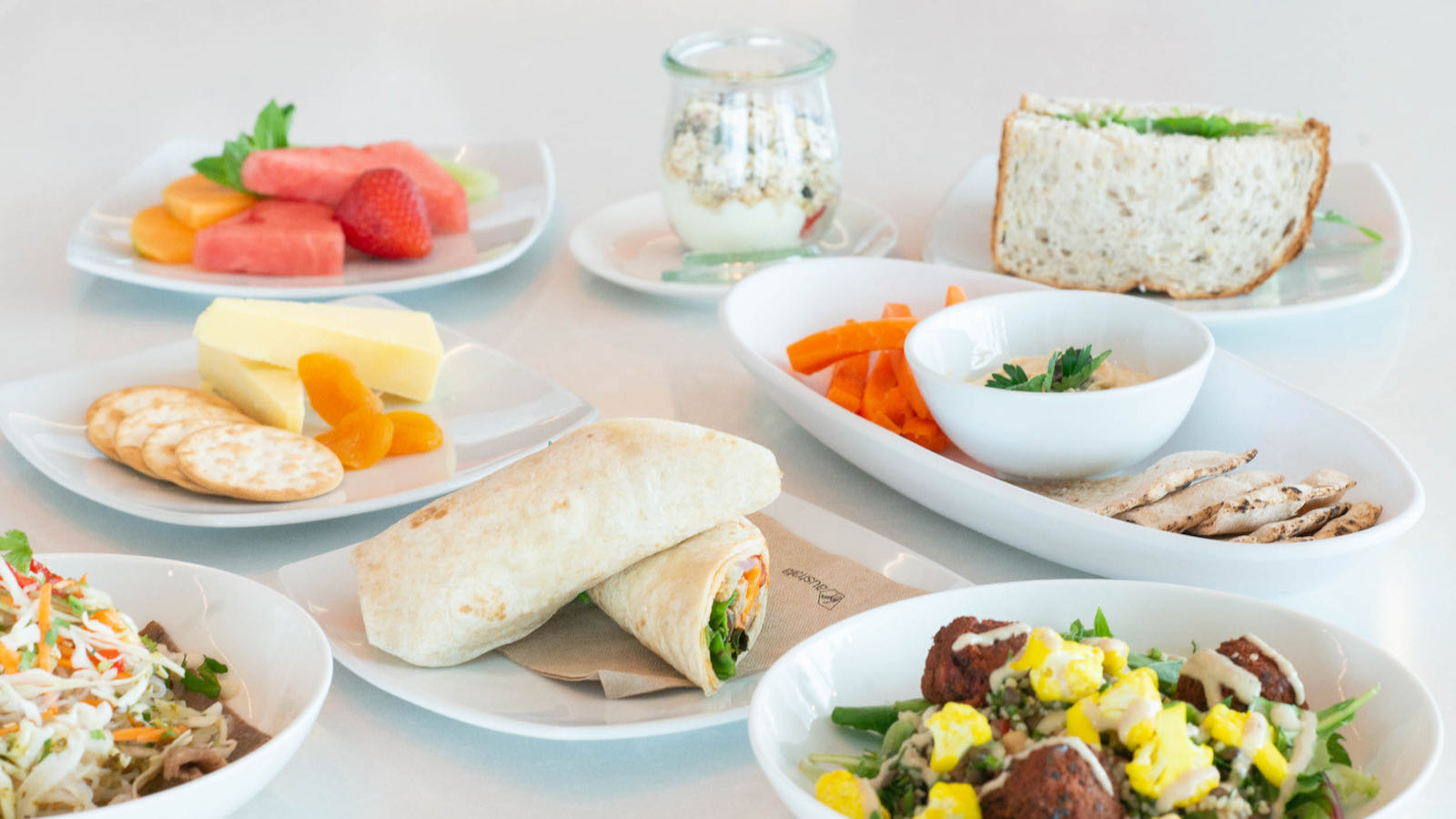 To access these lounges, the Platinum Card Member and guest must present his or her valid Card and same-day departing flight boarding pass (containing your Virgin Australia Velocity Frequent Flyer number and status) to Virgin Australia lounge agents.
American Express Global Lounge Collection
Platinum Card Members have access to 34 American Express Global Lounge Collection lounges worldwide, which are separated into the following lounges
10 International American Express lounges
13 Centurion lounges
11 Escape lounges
The above lounges offer a great escape into luxury before flying, with Card Members able to enjoy food and drink from award-winning chefs and top mixologists. The lounge spaces are thoughtfully curated spaces designed for work or relaxation.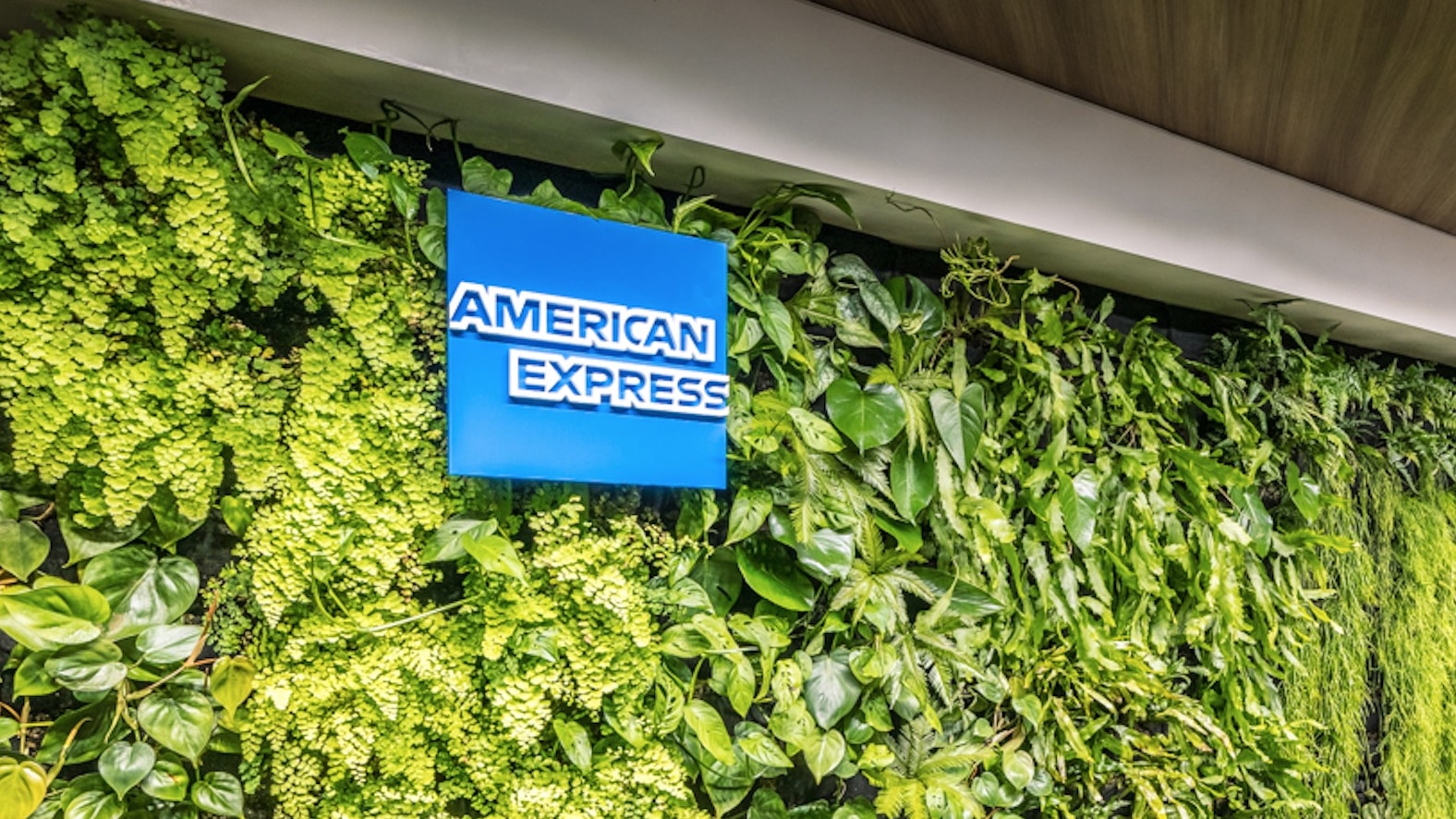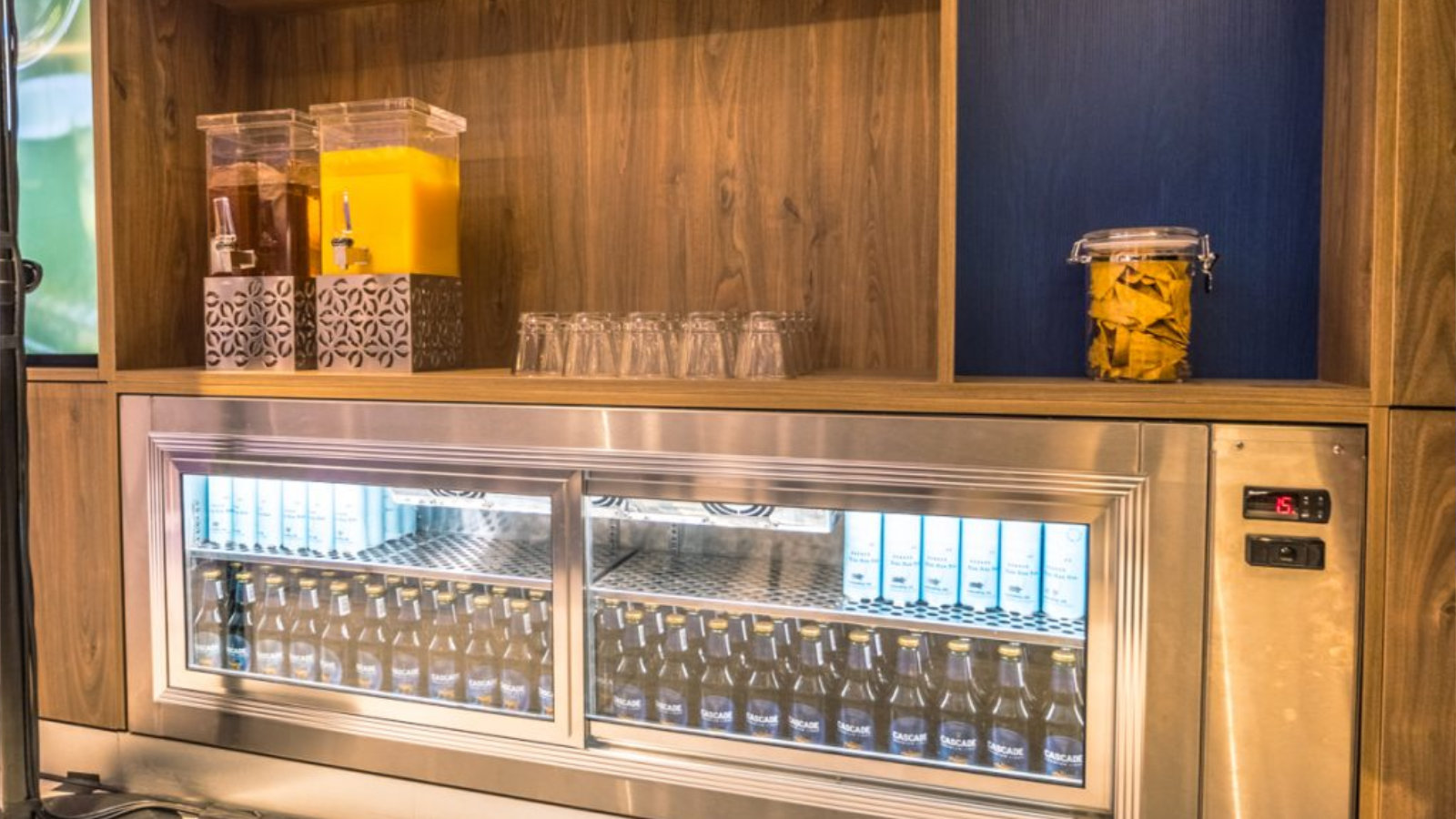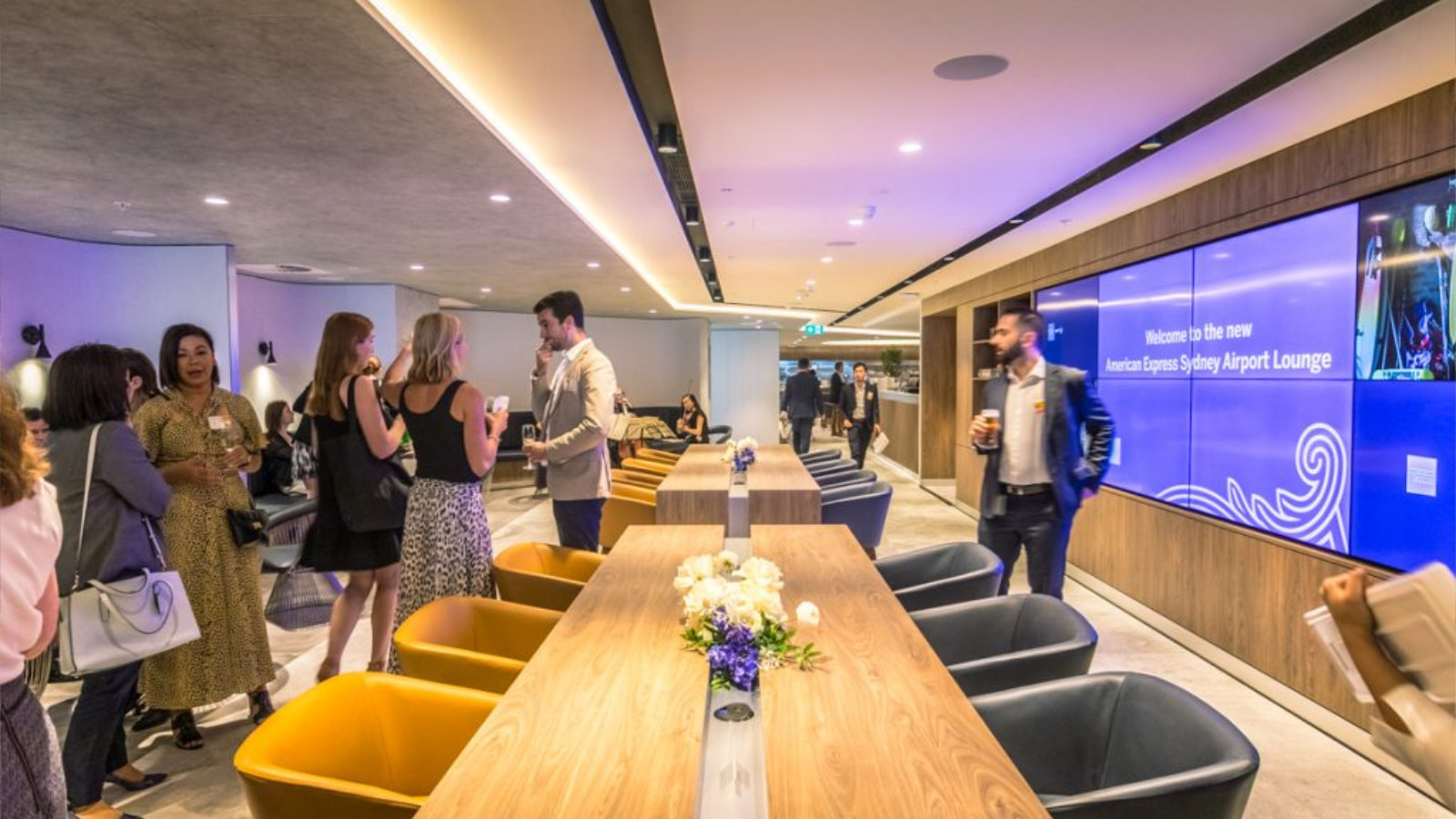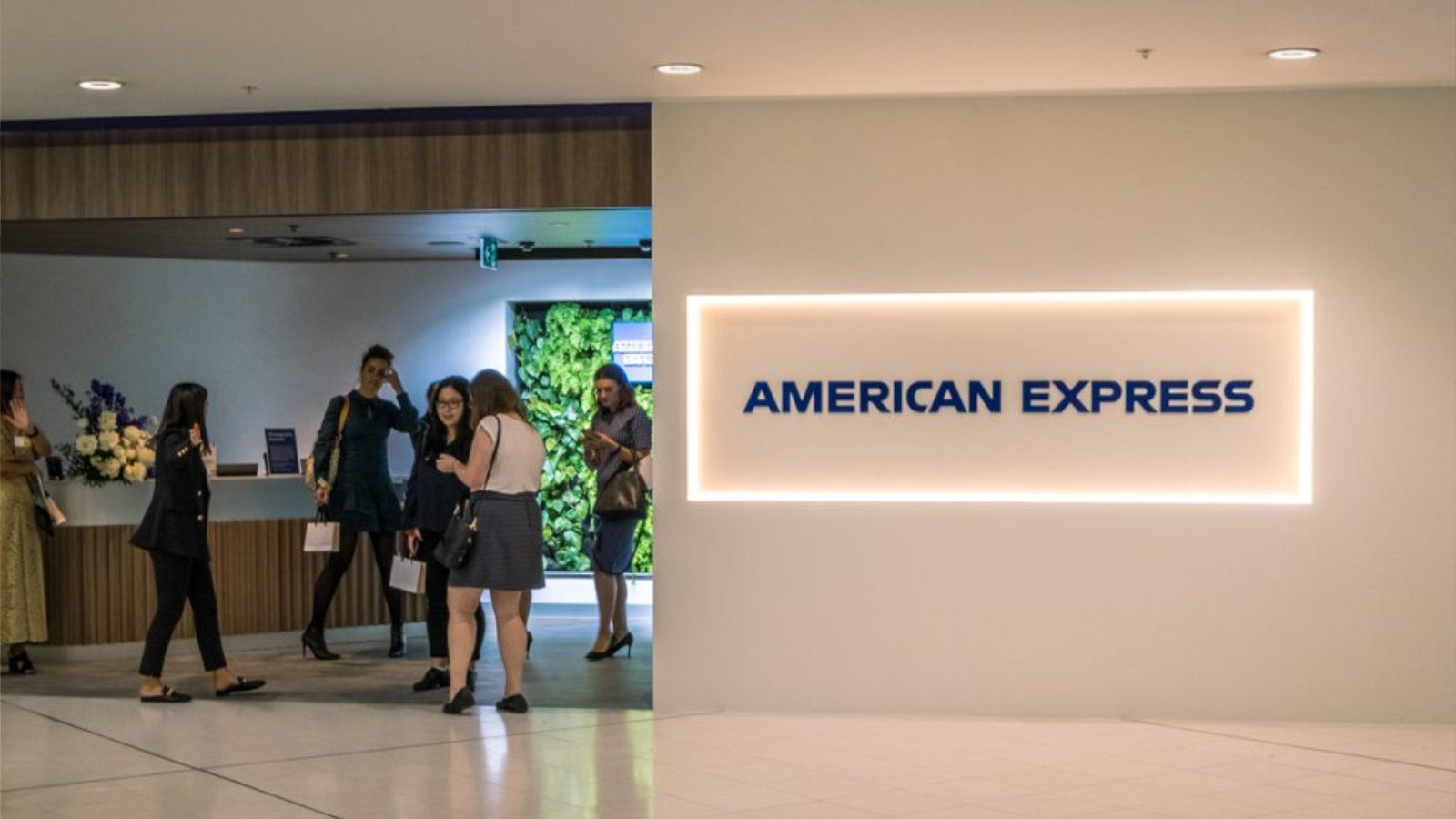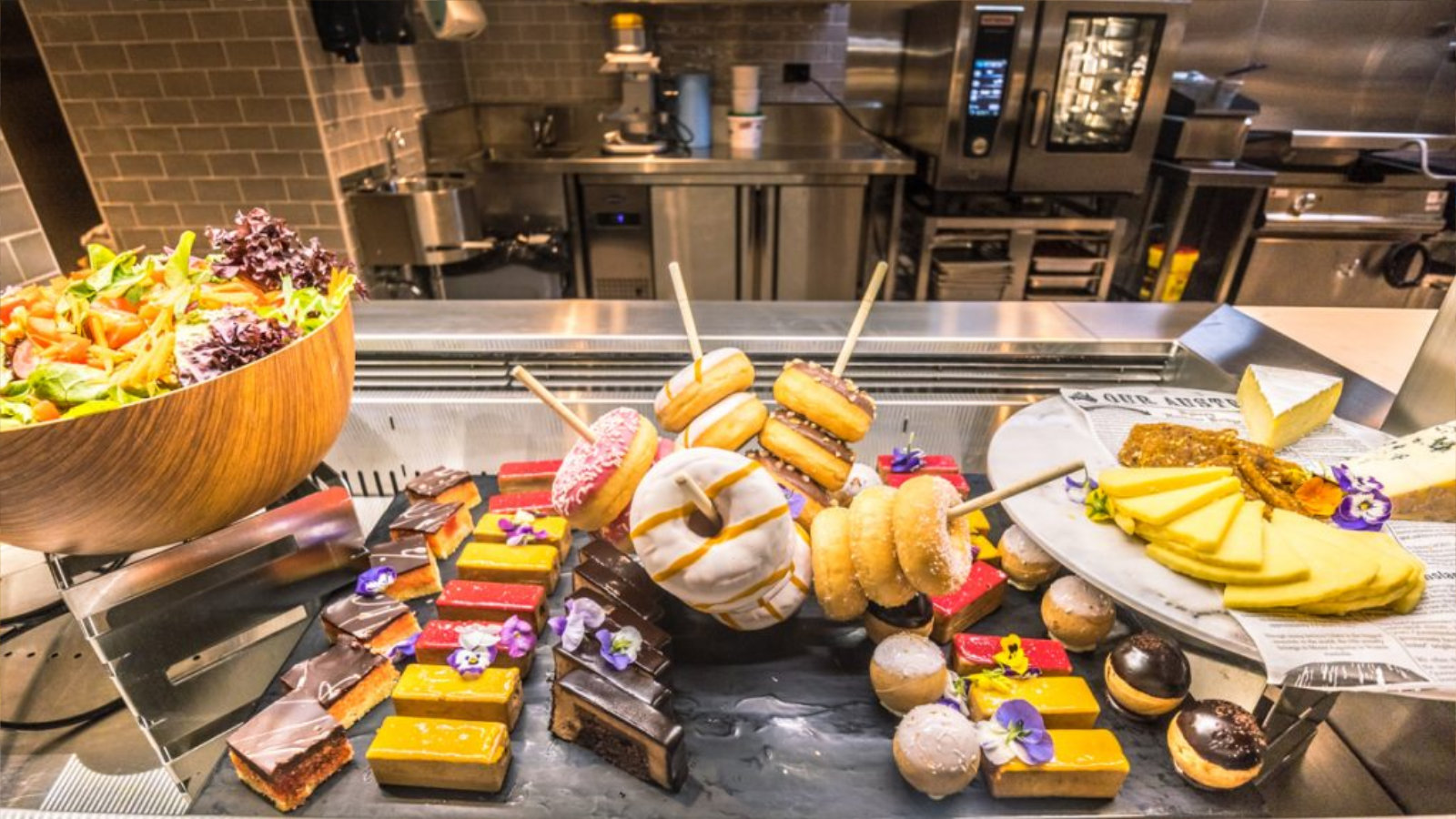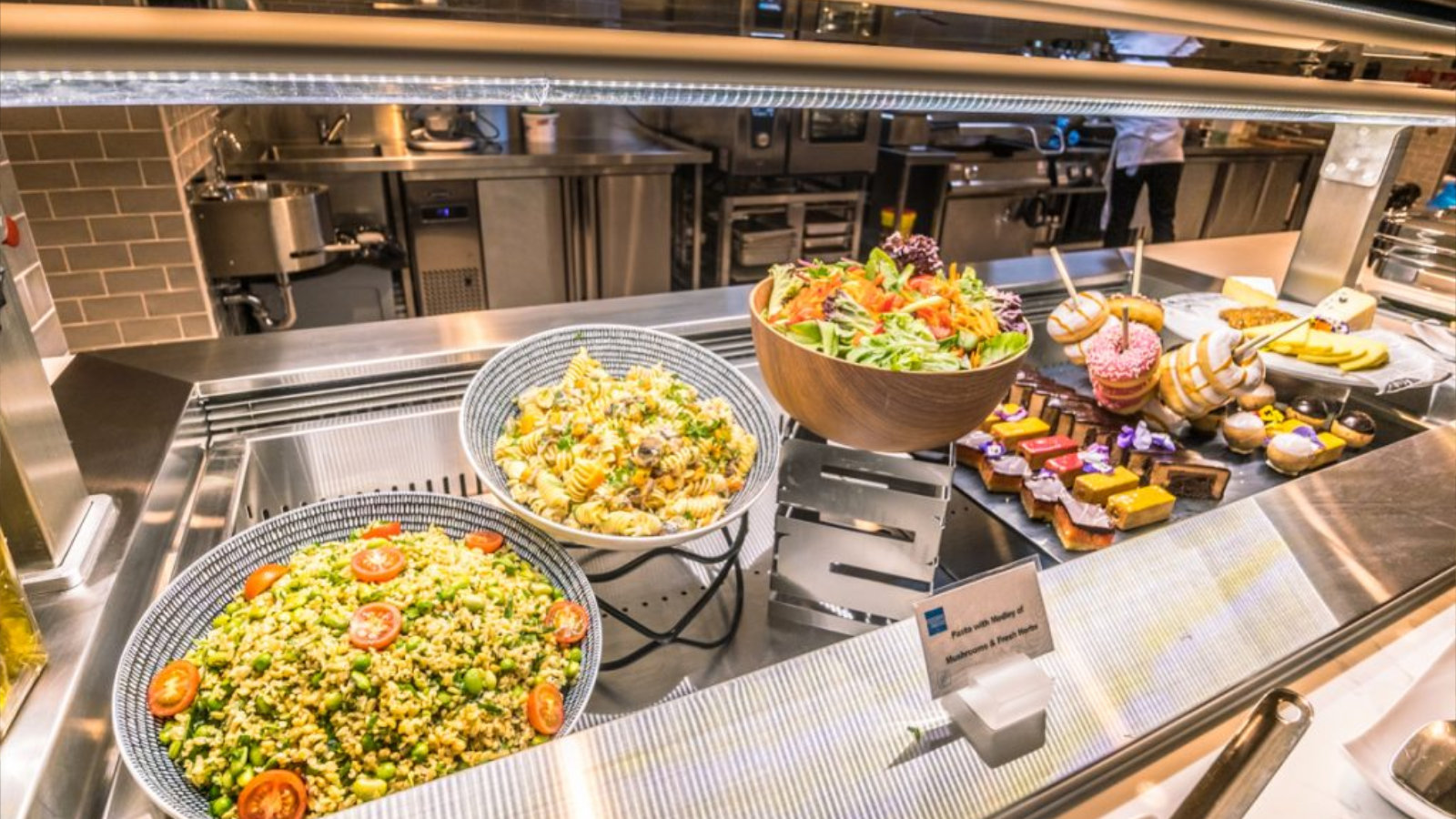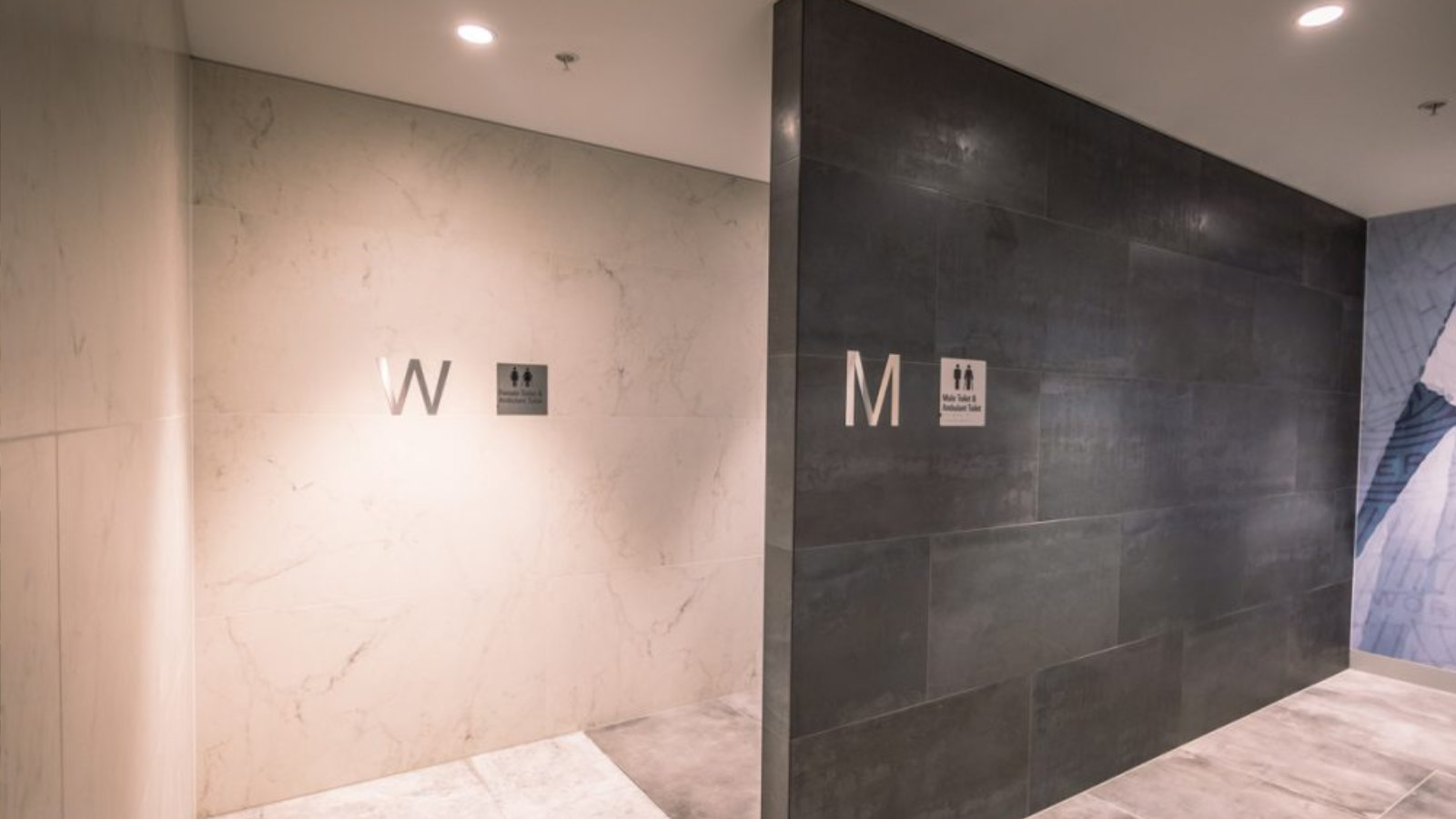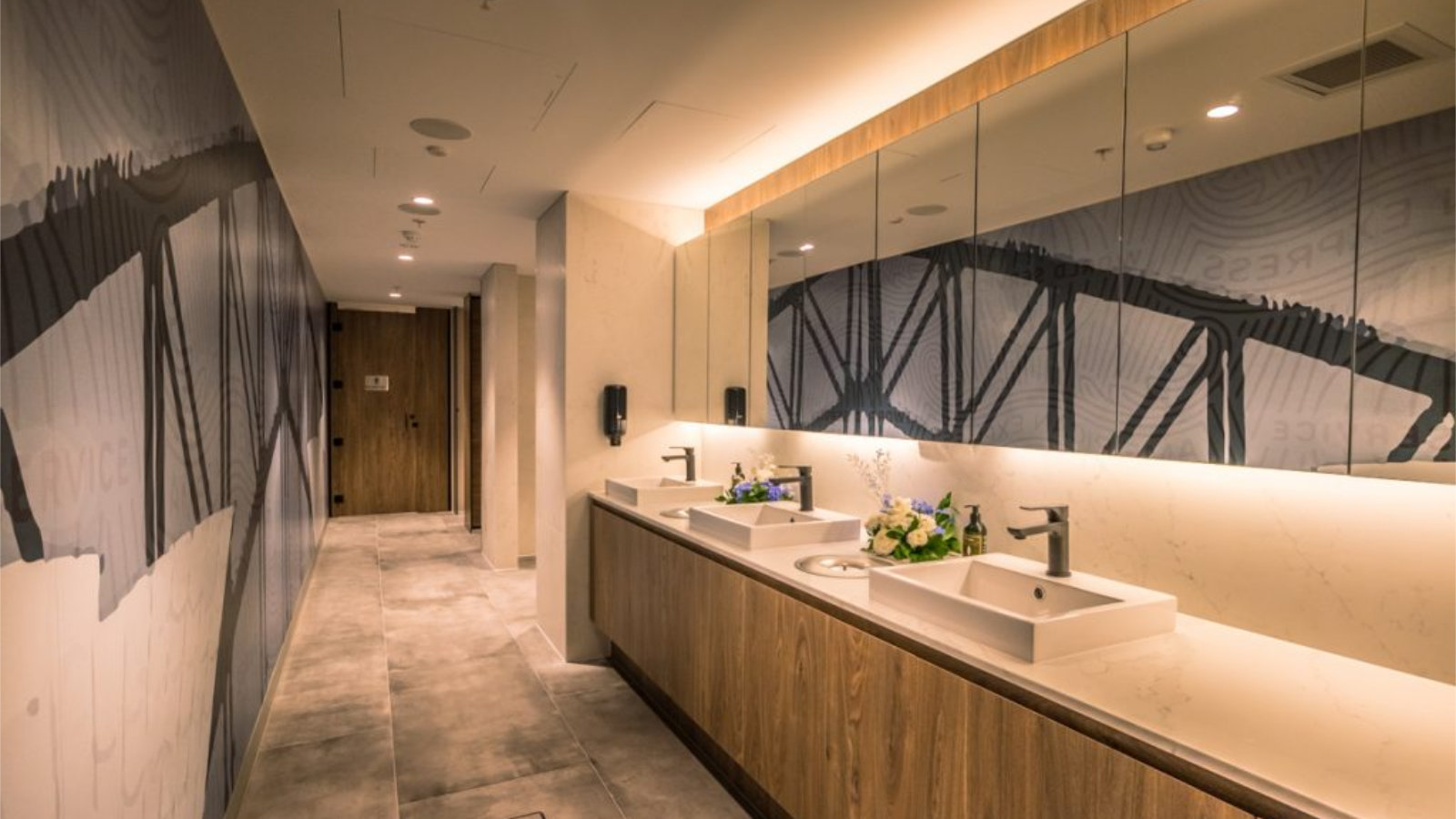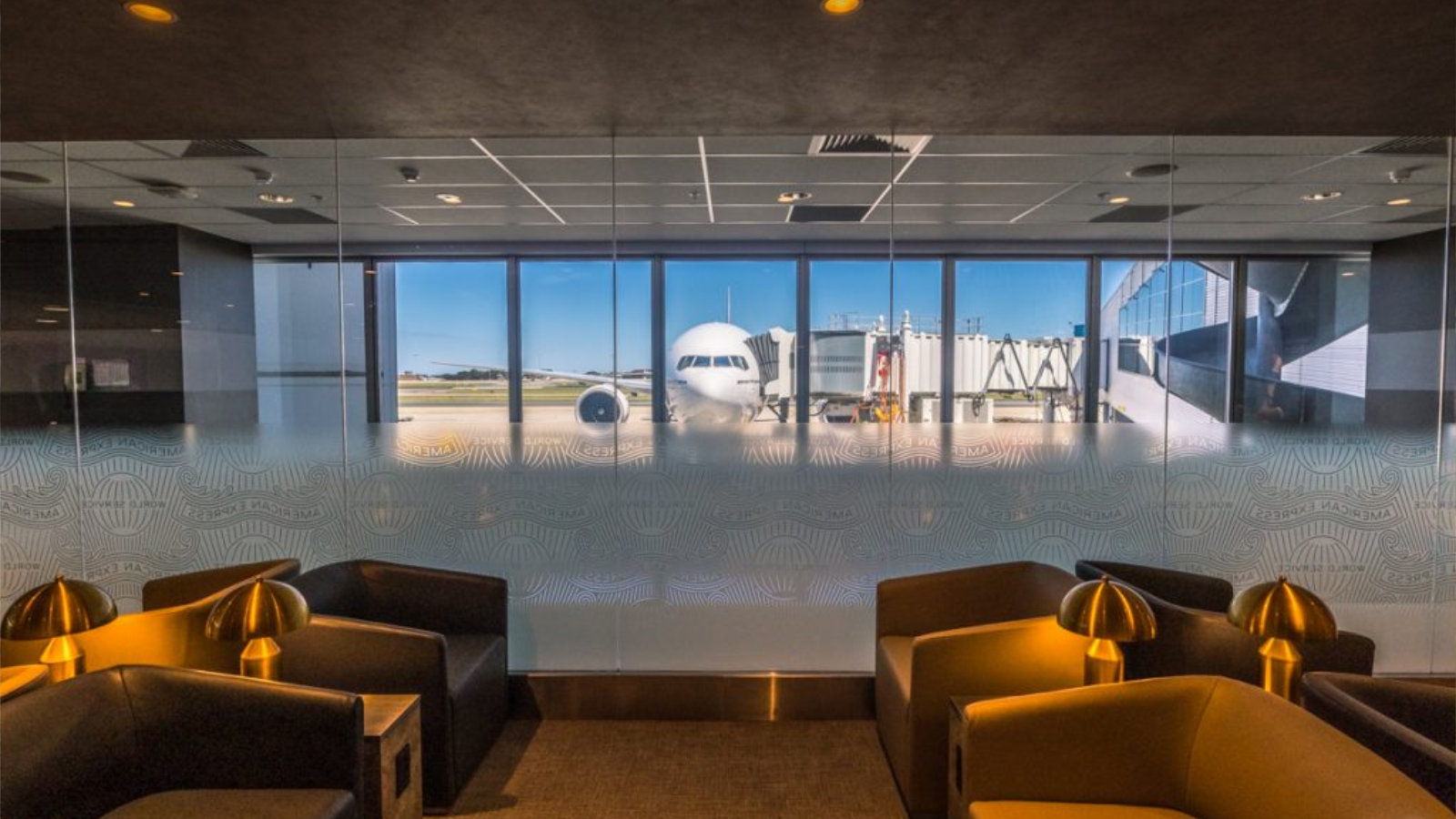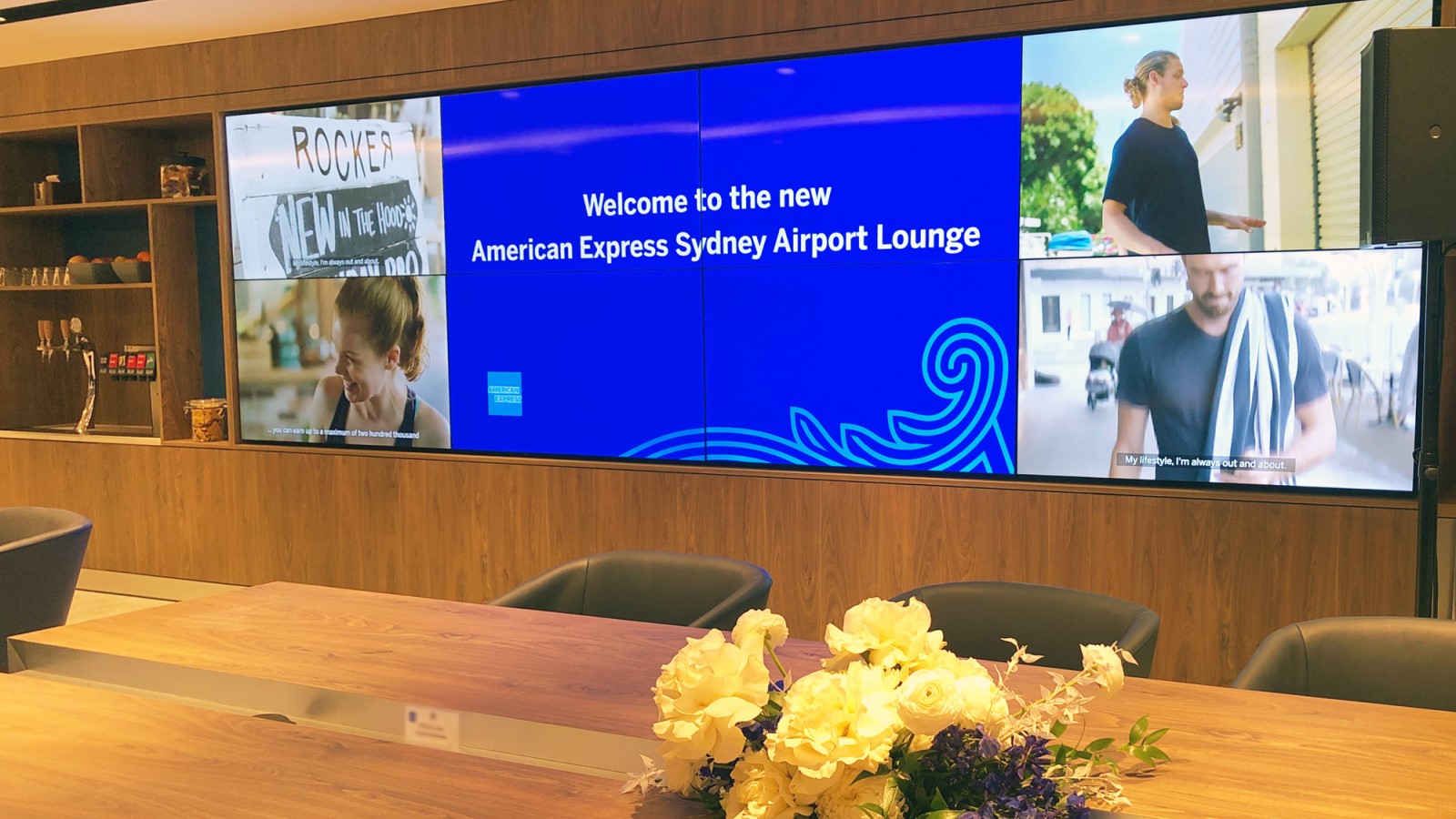 American Express branded lounges, including those in Sydney and Melbourne, are located outside of the United States, while Centurion lounges and Escape Lounges are located within the United States.
International American Express lounges are located in Buenos Aires, Delhi, Hong Kong, Melbourne, Mexico City, Monterrey, Mumbai, São Paulo, Stockholm and Sydney.
Centurion lounges are located in Charlotte, Denver, Dallas, Houston, Las Vegas, Los Angeles, Miami, New York JFK, New York La Guardia, Philadelphia, Phoenix, San Francisco and Seattle.
There are also another 11 lounges within the United States as part of the Escape Lounges network.
Priority Pass Lounges
Primary Platinum Card Members, along with one nominated Additional Card Member, receive complimentary Priority Pass membership, and with it over 1,200 airport lounges in over 130 countries. Priority Pass has grown to be the largest independent airport lounge access plan. The idea behind Priority Pass is that members can enjoy premium lounge facilities prior to their flight regardless of the class your ticket is or what airline you fly.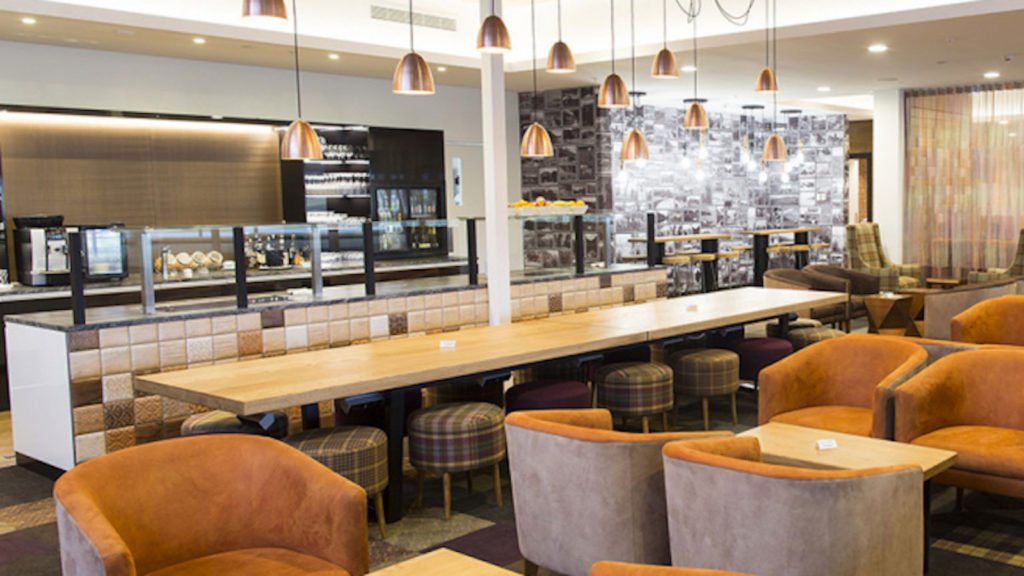 Eligible Platinum Card Members enjoy unlimited entry to Priority Pass lounges and can bring in a guest at no additional cost.
Plaza Premium Lounges
Platinum Card Members, along with Additional Card Members, gain access to the Plaza Premium lounge network, which comprises over 120 high-quality lounges at 30 airports in 16 countries, including now 3 in Australia in Sydney, Melbourne and Brisbane. All Platinum Card Members can also bring in an additional 2 guests at no extra charge.
The Brisbane Plaza Premium lounge shown below provides a taste of the level of service and quality that can be found in Plaza Premium lounges worldwide.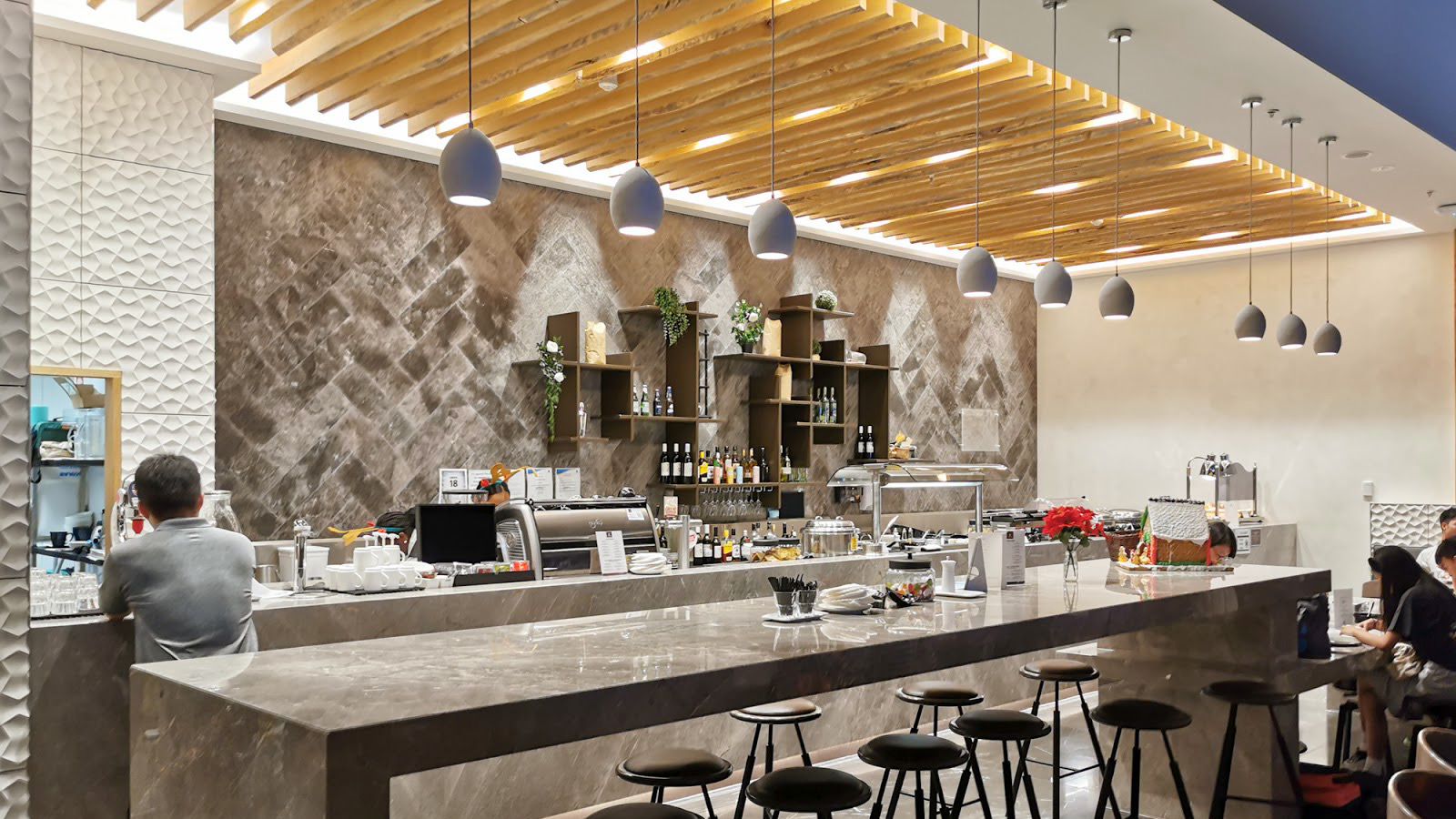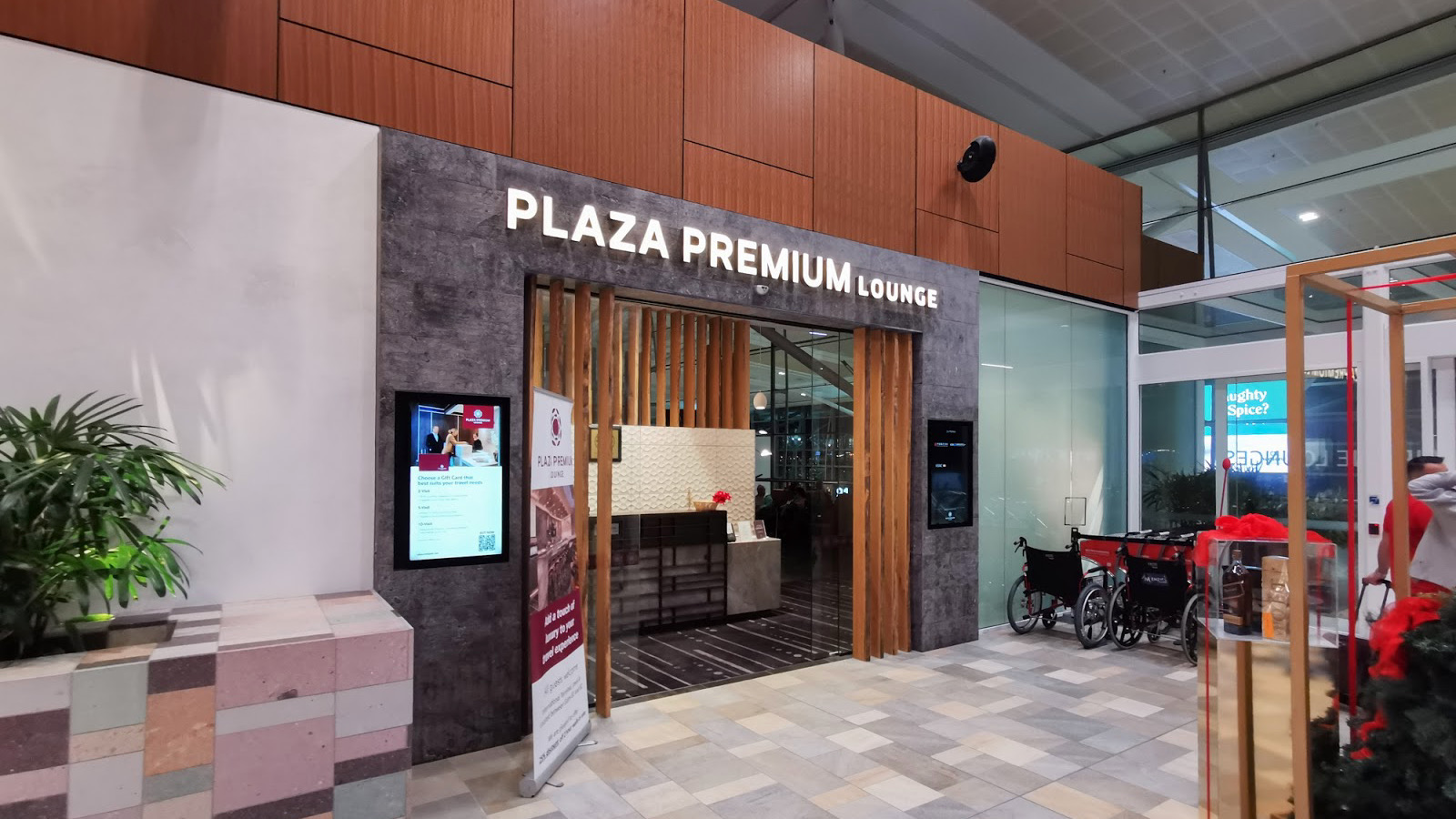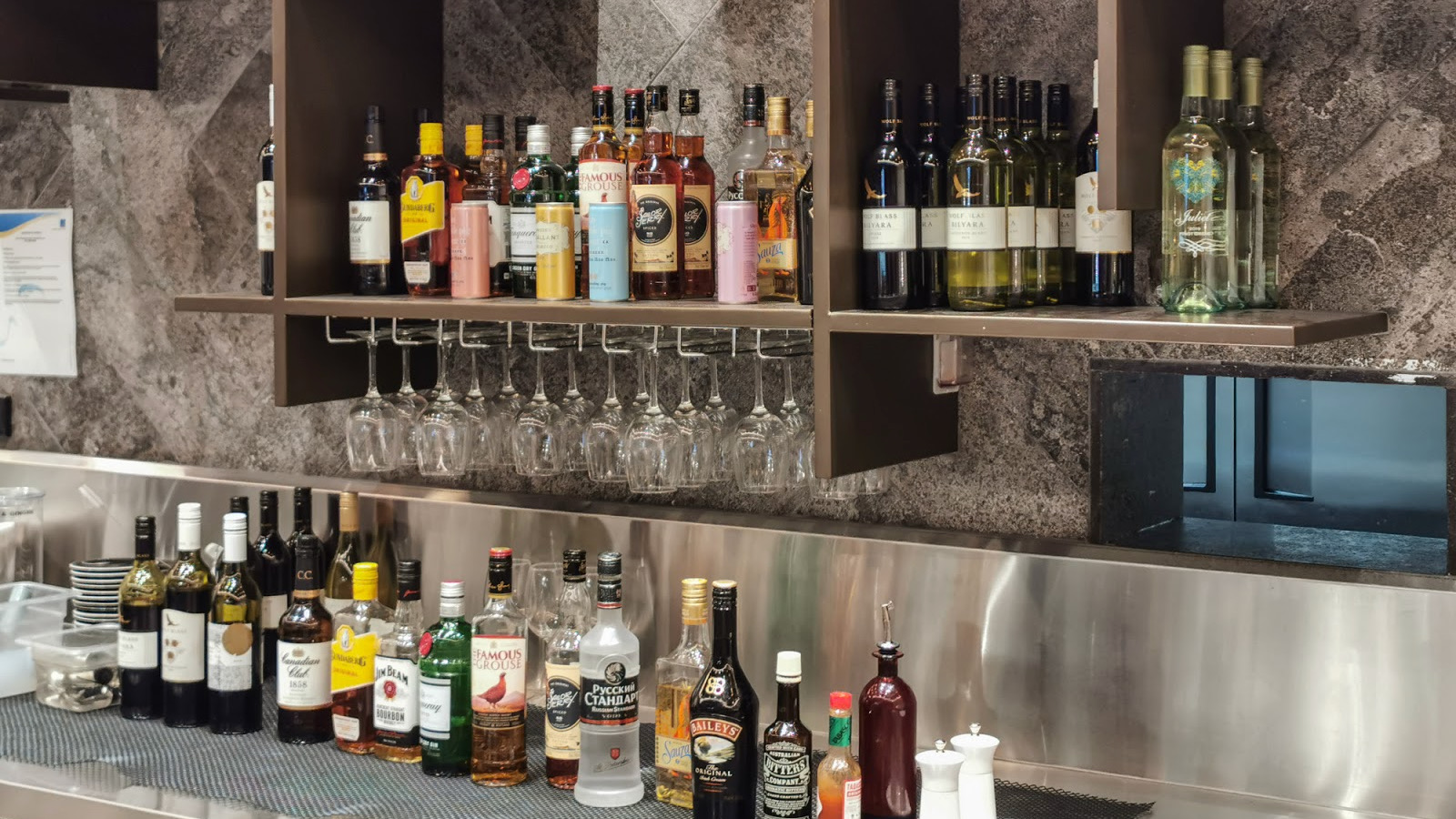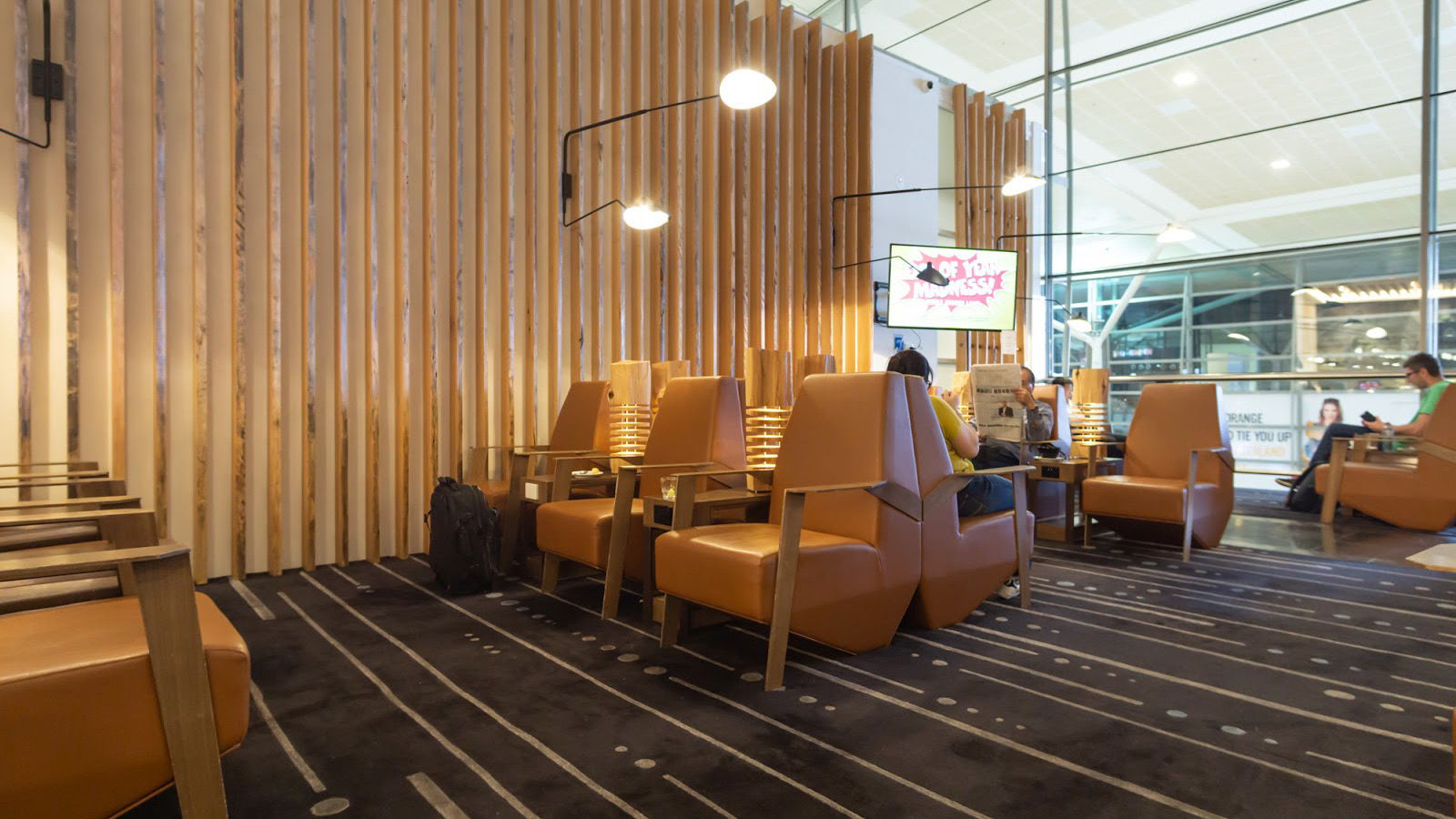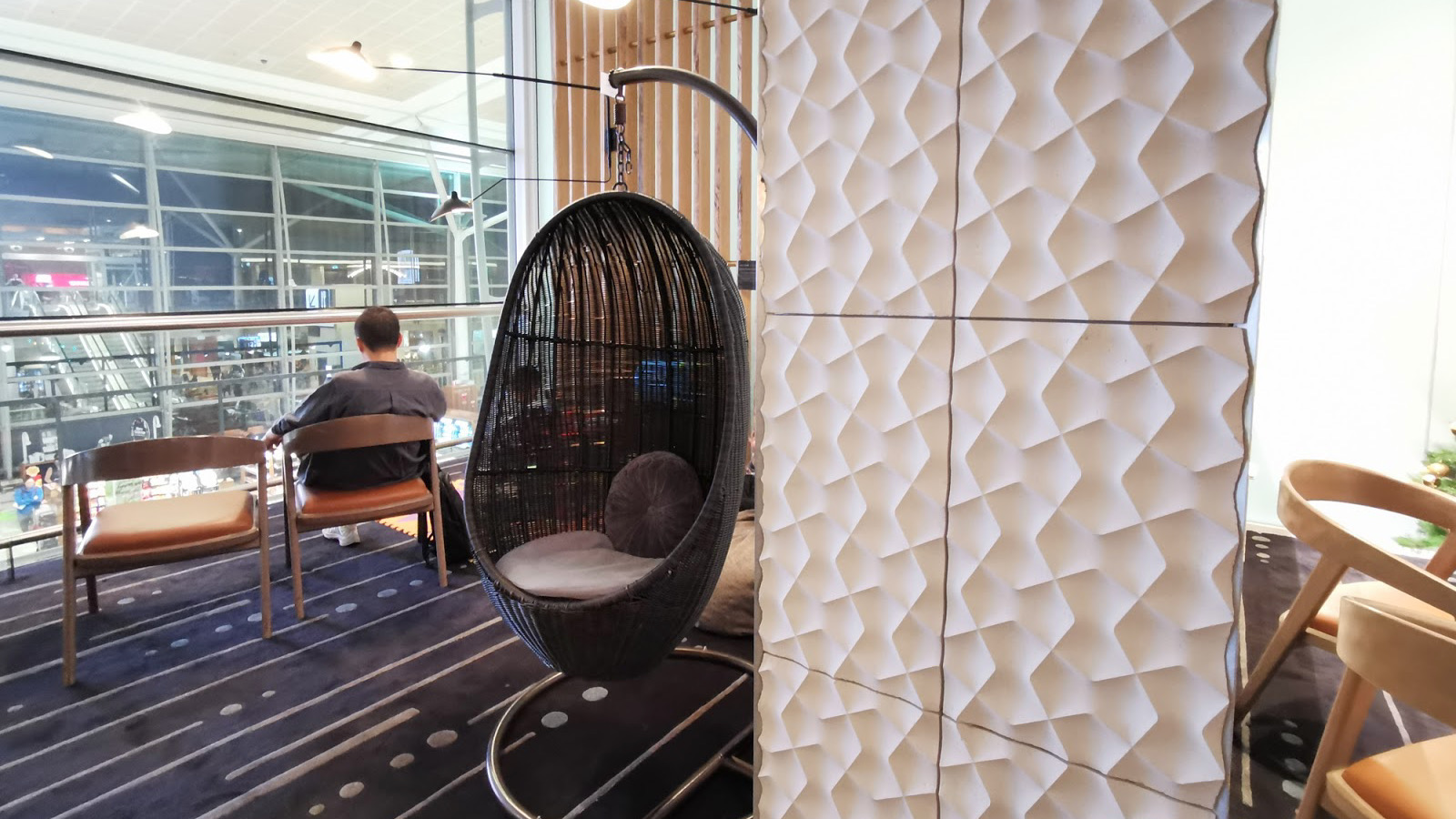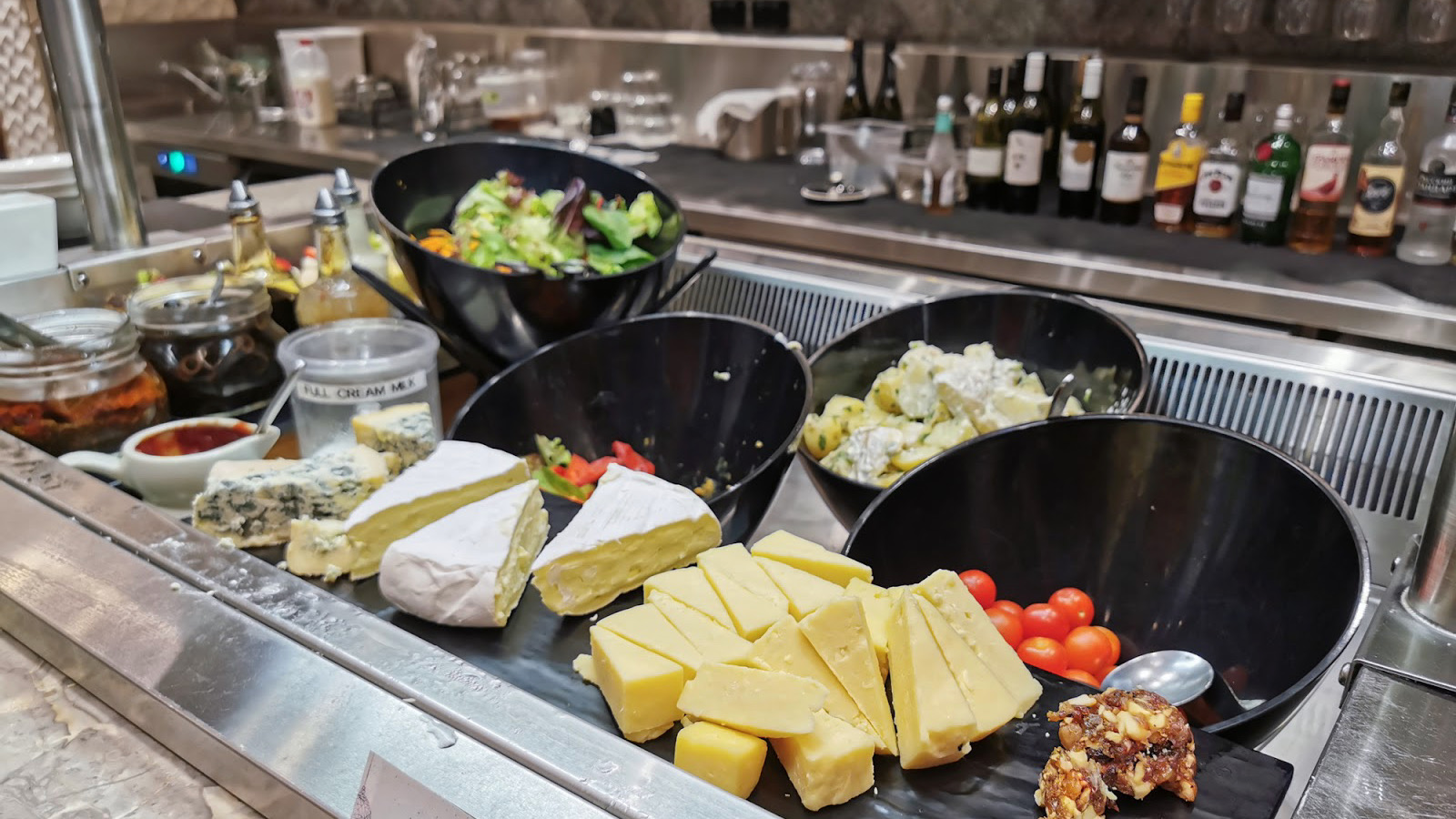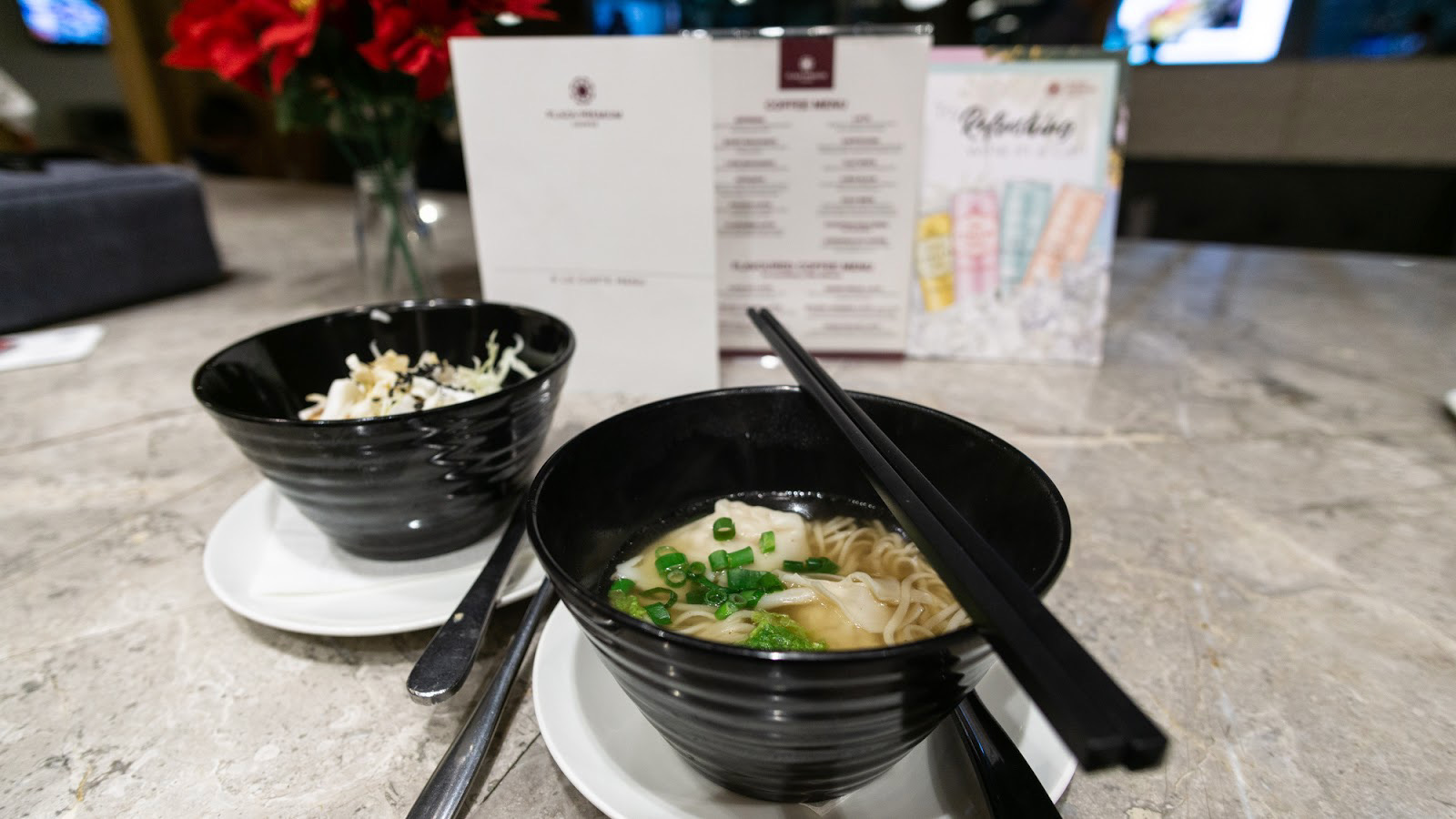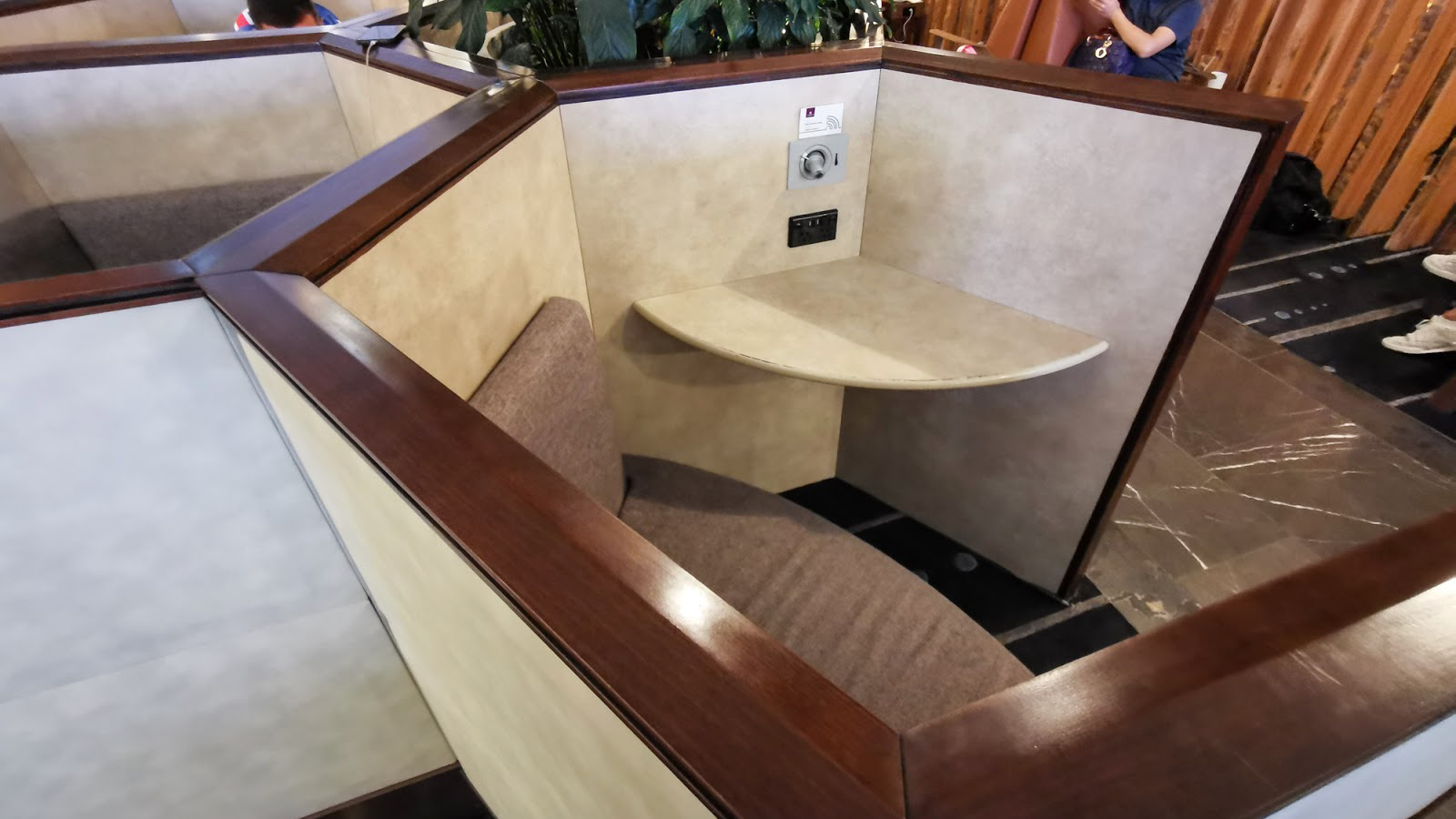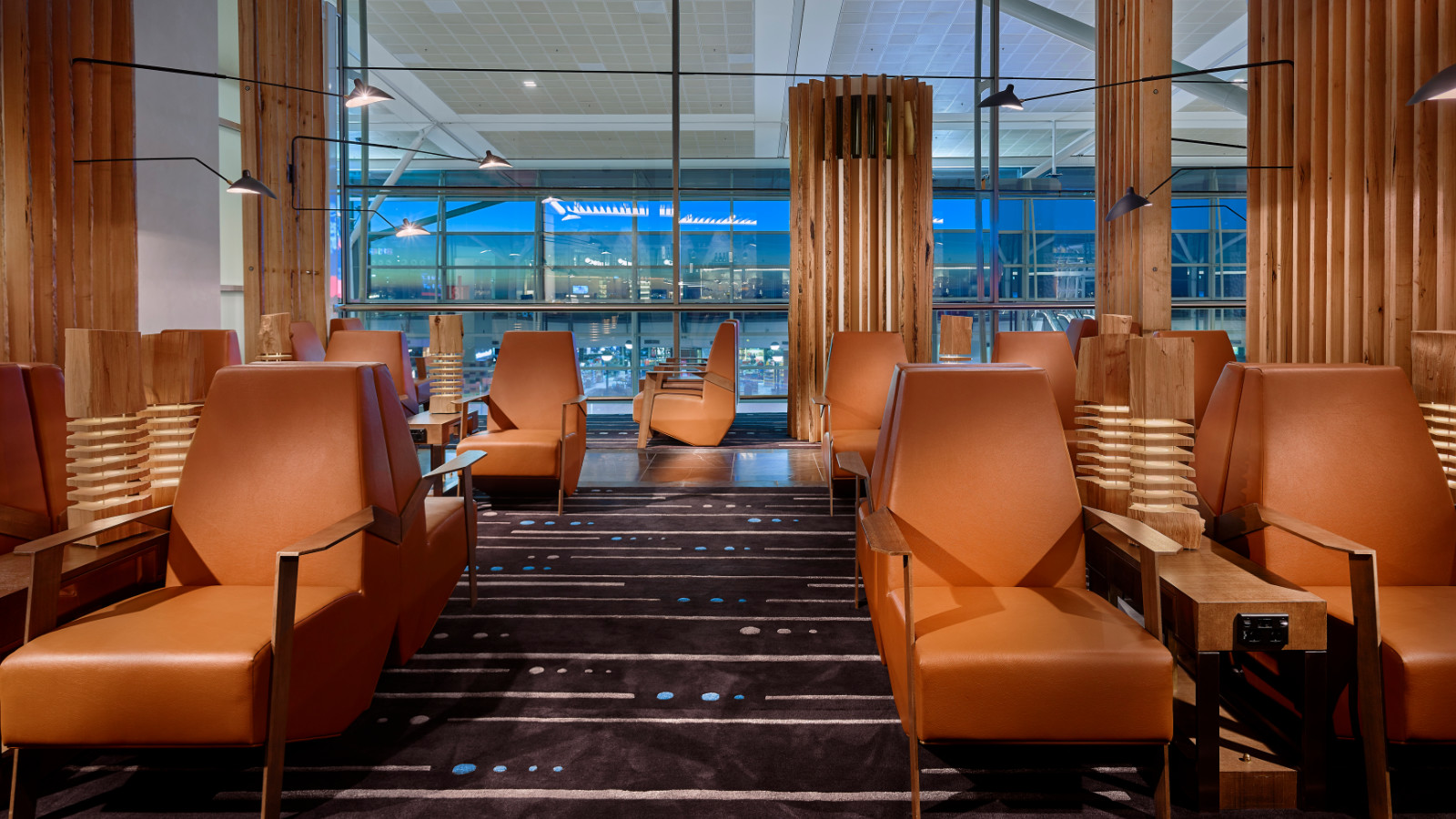 Delta Sky Club Lounges
When travelling around the United States, Platinum Card Members can access Delta Sky Clubs when travelling on Delta Air Lines. To access these lounges, Platinum Card Members must present his or her valid American Express Platinum Card, government-issued I.D., and same-day corresponding airline ticket to the club ambassador. Depending on the lounge, additional fees may apply for additional guests.
Ad – Scroll down to continue reading.Minimum spend, terms & conditions apply.
Hotel Status benefits
Platinum Card Members are generally frequent travellers who clock up plenty of stays and nights at hotels throughout the world during their business or leisure travels.
As such, American Express has ensured that Platinum Members get rewarded during their hotel stays by offering elite status in four hotel loyalty programs.
Marriott Bonvoy Gold Elite
Marriott Bonvoy is the largest hotel chain in the world, consisting of 30 different hotel brands appealing to different service levels and tastes. These brands include popular brands such as JW Marriott, Sheraton, and Westin.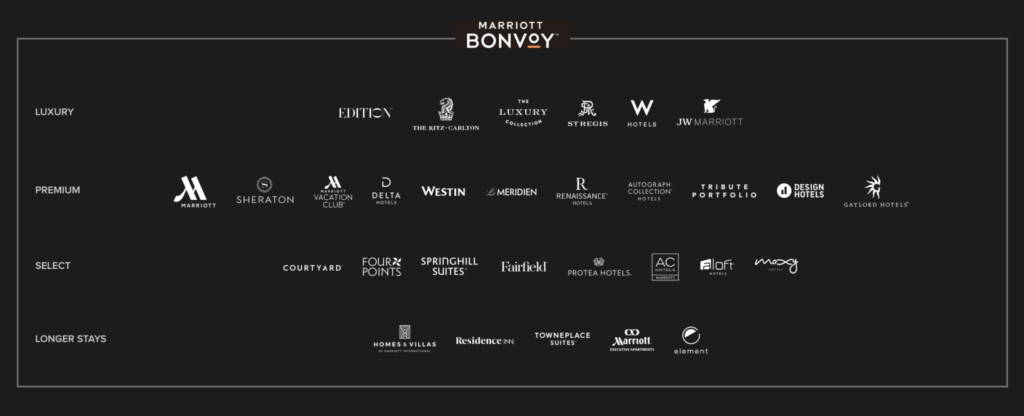 Marriott Bonvoy has six published status tiers, which are Member, Silver Elite, Gold Elite, Platinum Elite, Titanium Elite and Ambassador Elite. Platinum Card Members are automatically upgraded to Gold Elite status.
Benefits from holding Gold Elite status include:
Enhanced free internet access
2 pm late check-out (where available)
Hotel welcome gift of points
Enhanced room upgrade (where available)
12.5 points per US$1 spent at most properties, representing a 25% bonus on the normal rate
Late check-out (where available)
Complimentary Internet
Mobile check-in and services
Hilton Honors Gold
Hilton Honors is the hotel loyalty program of the Hilton Hotels Group, offering 6,200 properties in 118 countries encompassing 18 different hotel brands.

Hilton Honors have 4 status tiers, which are Member, Silver Gold, and Diamond. Platinum Card Members are automatically enrolled into the Hilton Honors Gold status, which offers a number of benefits, including:
Complimentary room upgrade (where available) at Hilton Hotels & Resorts, Waldorf Astoria, Conrad, Tapestry, Curio, DoubleTree, and Canopy properties
Executive Floor Lounge Access if upgraded to a room that usually has access to the Lounge
Complimentary breakfast for two at Hilton Hotels & Resorts, Waldorf Astoria, Conrad, Tapestry, Curio, DoubleTree, and Garden Inn properties, or bonus points
18 points per US$1 spent at most properties, representing an 80% bonus on the normal rate
Fifth-night-free benefit for Standard Room Reward stays of five nights or more
2 complimentary bottles of water per stay
Complimentary Internet
Late check-out (where available)
Express check-out
Of the above benefits, the complimentary continental breakfast for two is one of the more popular, which usually also includes the ability to upgrade to a full hot buffet breakfast for around $10 per person, depending on the property.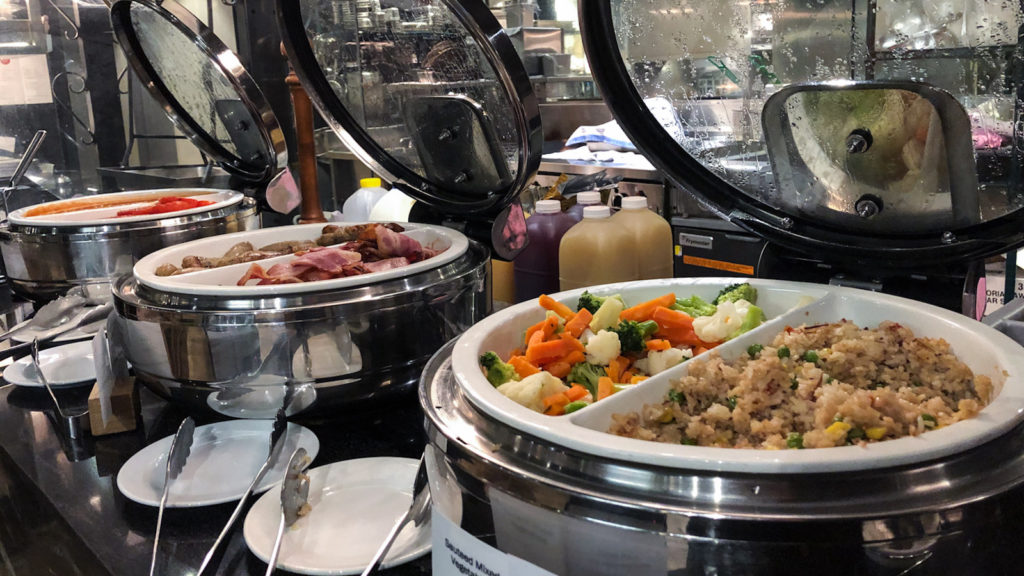 Accor Plus Silver
Accor Plus is a separate premium membership that sits alongside the Accor Hotels Group loyalty program called Accor Live Limitless (ALL). Accor Plus provides additional benefits to ALL members, including the automatic upgrade to ALL Silver status. For reference, ALL has five published status levels, including Classic, Silver, Gold, Platinum and Diamond.
The Accor Group consists of 3,700 hotels in over 100 countries, covering 30 brands.

Platinum Card Members receive complimentary Accor Plus membership every year, which normally has an annual fee of $399.
The benefits of holding Accor Plus are:
A free night 'Stay Plus' at participating hotels within the 800 plus properties in 18 countries across the Asia-Pacific
Up to 50% off 'Red Hot Rooms' promotions, where you get a half-price discount rate at certain hotels
Up to 50% off your restaurant bill and 15% off drinks at participating restaurants in Asia
Silver status with Accor Live Limitless
'Member for a Day' certificates that you can give to friends/family to enjoy the same benefits that you do, on their next stay
20% discount with Europcar rental
Other special events for members only such as cooking with famous chefs and golf with professionals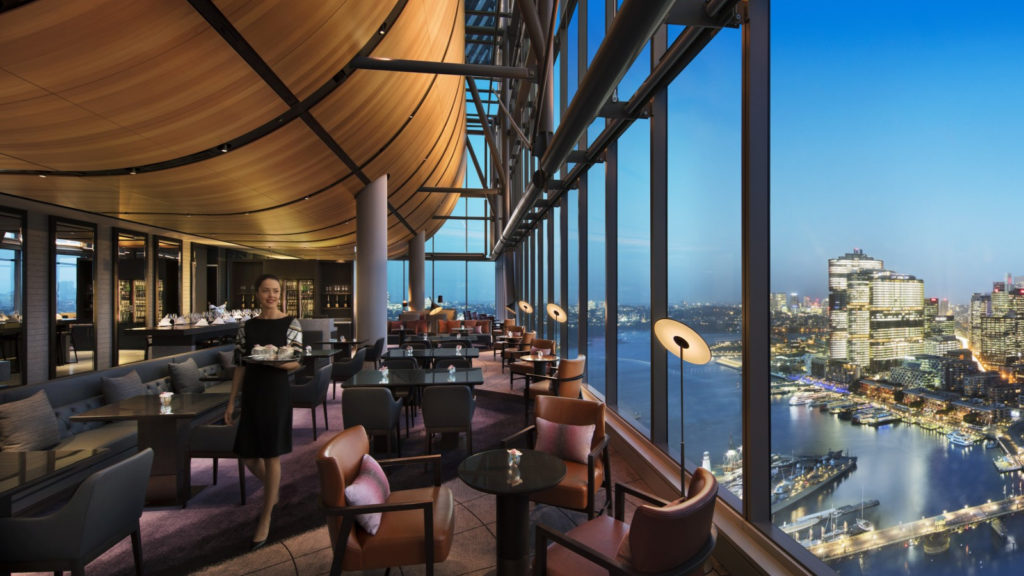 The benefits of being automatically upgraded to Silver status are:
Priority welcome
Late check-out
Welcome drink
Earn 31 points per €10 spent at most properties, representing a 24% bonus on the normal rate
Complimentary Internet
Members rates for rooms
Online check-in and fast check-out
Radisson Rewards Gold
Radisson Rewards is the loyalty program of the Radisson Hotels Group, which include 1,300 hotels in 100 countries, covering 8 brands.

There are 4 published status tiers, which are Club, Silver, Gold and Platinum. Platinum Card Members are automatically upgraded to the Gold tier.
Benefits of holding Radisson Rewards Gold include:
In-room welcome gift
72-hour room availability guarantee
Earn 25 points per US$1 spent during a stay, representing a 25% bonus on the normal rate
Complimentary room upgrade (where available)
Early check-in and late check-out
Insurance Cover
The Platinum Card comes loaded with Insurance Cover to protect against a variety of events that can occur during travel and from certain everyday activities.
Insurance Cover available includes:
Transport Accident Cover
Card Account Balance Waiver Cover
Travel Inconvenience Cover
Medical Emergency Expenses Cover
Resumption of Journey Cover
Baggage, Money and Documents Cover
Travel Cancellation Cover
Personal Liability Cover
Loss of Income Cover
Hijack Cover
Kidnap Cover
Purchase Protection Cover
Refund Protection Cover
Buyer's Advantage Cover
Smartphone Screen Cover
Loss Damage Waiver Cover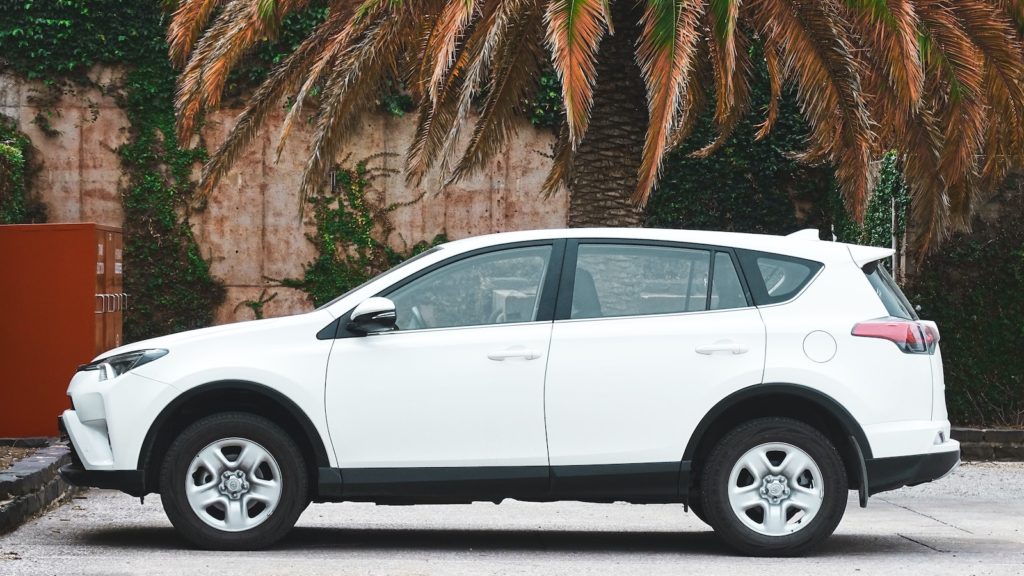 Please make sure to read the American Express Platinum Card Insurance Australia Terms and Conditions to see if the above Cover does meet your personal situation and for any exclusions in coverage that may apply.
Disclaimer: Point Hacks Australia Pty Ltd. provides general information only. You should assess whether the information is appropriate for you having regard to your objectives, financial situation and needs and consider obtaining independent professional advice before making an investment decision. If information relates to a specific financial product you should obtain a copy of the PDS for that product and consider that statement before making a decision on whether to acquire the product.
Platinum Assistance Services
In addition to the Insurance Cover mentioned above, Platinum Card Members can also make use of Platinum Assistance Services, which include:
Legal Assistance
Roadside Assistance
Home Assistance
While Roadside and Home Assistance services cover Australia only, Legal Assistance can be utilised while overseas. For context with regards to the scope of coverage, Legal Assistance cover can include the advancement of bail bond of up to USD10,000 for incarceration occasioned as a result of a traffic accident. These funds will need to be repaid back by the Card Member but could come in handy if you find yourself in some difficulty overseas and short of cash.
Again, make sure to read the American Express Platinum Card Insurance Australia Terms and Conditions for complete details and what is not covered.
American Express benefits
Aside from the comprehensive travel and lounge benefits that are included with The Platinum Card, there are a number of American Express-specific benefits that also form part of The Platinum Card package.
The Australian Premium Digital Subscription
Platinum Card Members receive a complimentary The Australian Premium subscription, which gives access to The Australian's news coverage and analysis from here and around the world across all devices as well as access to The Wall Street Journal.
In addition, Card Members will have access to exclusive member-only features including a weekly curated eNewsletter featuring a selection of the best reads from The Australian and global news partners including The Economist and Harvard Business Review, as well as biannual virtual events featuring some of The Australian's most experienced political and business journalists.
The complimentary The Australian Premium subscription is available to Primary and Additional Platinum Card Members.
Amex Offers
An underrated but lucrative benefit for Platinum Card Members, and all eligible American Express Card Members for that matter, is Amex Offers.
Amex Offers provides eligible Card Members with special offers from some of Australia's best-known brands, including David Jones, Country Road, Ampol, Lululemon, La Mer, Kogan, Luxury Escapes and Liquorland.
These offers can take the form of credits on your Account to bonus points and look to rewards Card Members that in many ways just by using the Card.
A recent example of an Amex Offer for Platinum Card Members was $200 back when you shop at David Jones and spend $200 or more in one or more transactions using your American Express Platinum Card. Not all Amex Offers are as rewarding as this one, but if you do shop at some of the Amex Offer brands, you are likely to gain some worthwhile benefits from these offers.
Shop Small
Shop Small was created by American Express to help support local businesses by rewarding American Express Card Members for using their Amex Card. As a Platinum Card Member, you will receive 3 bonus points per dollar spent until 31 March 2022, up to 40,000 extra points.

Platinum Card Concierge
Let Platinum Concierge arrange incredible travel and dining experiences for you. The Platinum Concierge team can recommend an amazing restaurant locally or abroad, or help you plan an unforgettable round-the-world trip.
Summing up
For those looking for a card that provides a comprehensive range of travel and reward benefits, the Platinum Card is hard to go past. American Express has curated a Card that is not just loaded with an array of benefits, but an array of carefully considered benefits that are relevant for the discerning frequent traveller.
Everything from insurance coverage, to hotel and reward benefits and lounge access, is all catered for, along with other side benefits such as Amex Shop Small Offers and The Australian Premium digital subscription to provide added value for Card Members.
For a decisively premium card in the market, The Platinum Card packs an equally decisive punch and should be carefully considered by those looking for a full-service card.
* All benefits mentioned are subject to Terms, Conditions and Exclusions. To find out more, click here. Cards are offered, issued, and administered by American Express Australia Limited ABN 92 108 952 085.
Unmatched perks of the American Express Platinum Card
was last modified:
March 27th, 2023
by