As a relatively new Platinum Card Member I have been roadtesting the concierge and gathering some other readers' experiences over the last few months.
The concierge service that comes with the American Express Platinum Card is supposedly one of the best out there – it's a key feature of the card, and given the $1200 annual fee, it has a lot to live up to.
In this guide I'll run through some of the tasks and challenges I've used the Amex concierge team for, some shortcuts to using it effectively, and my take on how it can help to justify the Charge card's annual fee.
I know this is a long guide! But this is how we work here on Point Hacks. In short, the Amex Platinum Concierge can provide an excellent level of service, and could find you access to decent deals and unique experiences.
If you're considering the card, it's worth setting aside 10 minutes to read this guide end to end. And if you're a current cardholder, you might learn something too, or be able to contribute your successes or tips on how to use the Amex Platinum Concierge in the comments.
Although American Express is a Point Hacks supporter and we earn commissions from Amex card applications made by readers who click through from Point Hacks, this guide has been produced from personal experience of the Platinum concierge, and with no additional support, access or special treatment supplied by American Express.
---
A quick overview of the Platinum Card
I'm not going to get into the benefits of the Charge card in detail here, but it's worth summing up quickly what you get for a $1450 annual fee.
Platinum Concierge basics – what kind of requests can the team handle?
The standard requests that the Amex Platinum Concierge handle (which are reflected when you make a concierge request online) are:
Travel: Flights, hotels and car hire
Restaurants & Dining
Purchases: Gifts, Flowers, product availability research and negotiating Amex acceptance
For every request I've made either online or by email, I've received a confirmation or full reply to the request within 24 hours.
The Amex Platinum Concierge for Australia is generally based in Sydney, but they have access to a range of global agreements with airlines, hotels and restaurants they can leverage on your behalf, so the requests you place can definitely be global in nature.
Let's get into the kind of service on offer for the different types of request.
Flight Requests
These are handled through Amex Travel, American Express' dedicated internal travel agency for cardholders. These are the folks who can give you more details on Fine Hotels & Resorts (FHR) benefits and bookings, for example.
Amex Travel do charge booking and change fees just like any other travel agent, even to Charge cardholders. The standard booking, change and cancellation fee for flights is $55 on top of any fees incurred by the airline.
As a result they are best considered (unless you are extremely time poor) for trying to access travel agent style service and rates for longer-haul flights (in any class of travel), and creating bespoke itineraries – where the $55 fee pays for itself.
I have submitted several flight requests since receiving the card, and the results have been pretty good (and at the least, acceptable) for each.
Example: For a specific conference in the US
Here's an example of one request I made to see how well they could handle pulling together a full itinerary around one set of dates.
I wrote:
Can you help me with costs for an itinerary to attend a conference in Santa Barbara throughout the last week of September?

I'd be interested in travelling on Virgin Australia's new Business Class specifically – I'm not sure if this is available on every day between SYD and LAX at that point, but hopefully you can check your system to verify which dates are operating the Business Class configuration.

Also interested in hearing about other fare deal options you may have access to with other carriers – I'm not averse to connecting flights if necessary.

I'd be keen to stay in Santa Barbara for the conference period, and have a day or so either side of the conference in LA also.

Accommodation in Santa Barbara would best either be at the conference venue or in a Starwood property as I'm a Starwood Platinum so should score some extra points / room upgrade if booked on a FHR/Travel agent rate.

I'd also like a night in LA when departing, if possible, again preferably in a Starwood linked property (probably with FHR benefits).
I also included the link to the conference website for some more context.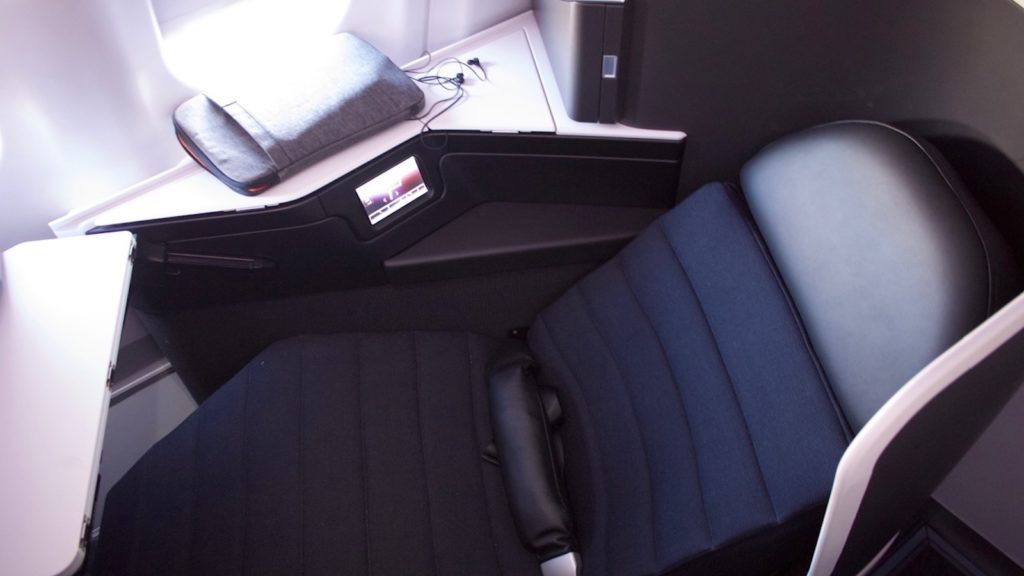 The Amex Travel response:
I have attached an itinerary for you to look at. This itinerary is $5663.24 on Virgin Australia. Air New Zealand changing planes in Auckland would be less at $4650.04.

I have the SLS at Beverly Hills ( Starwood ) http://slshotels.com/beverlyhills/ – $417.07USD per night.

There are no Starwood properties in Santa Barbara and the conference venue is sold out. So I have the Belmond El Encanto in Santa Barbara – $550USD per night.
The pricing I received for both Virgin and Air NZ was around 5% to 10% lower than I saw on their own websites. I didn't check the hotel pricing as a comparison, but both properties offered were in the FHR program, so offering extra benefits and amenities.
The flight pricing of course can vary a lot given dates, route and airline, so definitely don't take this as 'Amex Flight quotes are always cheaper'.
From a service point of view, given I spent just a couple of minutes writing my enquiry email, I thought this was a decent result.
What could they have done better? Firstly, they could have confirmed that they had looked at whether their price for Virgin Australia was in their new Business Class – I looked, and these flights did meet that criteria, but I didn't know if that was a fluke or not.
I would also have liked one extra hotel quote for the conference period.
I also have asked them several times about flight only quotes and each time they have replied quickly, with enough detail to make an informed decision from pricing across multiple airlines.
What about award bookings?
I also wanted to see whether Amex could handle aspects of using Membership Rewards points to find and book award flights using your points.
This is what I asked:
Do you offer any kind of assistance to help book flights using points transferred across to your partner frequent flyer programs?
And the response:
We are able to contact the airline and discuss points bookings, however frequent flyer program bookings will have to be made independently by you. I will always advise you before transferring the Membership Reward points across to an airline, check with the airline to see if there is availability on the option you are looking for.

Our card servicing department are able to transfer the points into the airline frequent flyer program, or alternatively this can be completed via your account online.
I think this is an acceptable outcome – but I haven't tested them on this! Essentially it sounds like Amex Platinum Concierge would make some phone calls to frequent flyer programs and airlines on your behalf to help researching award availability.
But those who redeem points frequently know this often isn't enough to be able to find as many available options as possible, so I would still personally like to do my own research here. I'll be testing this further with future trips to see how far they can go.
Hotels and Car Hire
For Hotels & Car Hire, given it's also possible to research and compare hotel pricing through the Amex Travel website, including FHR-linked hotels, that's also a natural starting point – I usually check hotel rates and availability online before going through to the concierge if I need more information.
That said, I think one of the best uses of the Hotel booking service is if you are looking for help in deciding where to stay on specific dates, using a wide range of criteria.
For example, you know you'll be in a certain city, for a specific set of nights, and know the kind of place you like to stay and your budget – let the Concierge know and they will come back with a set of results that have usually met my criteria.
You can also ask for some left-field accommodation or options with dedicated Amex benefits and see what's on offer.
The Amex Travel / Concierge team will seemingly happily work with any hotel to book a specific rate or package that they don't otherwise have access to through their travel agency systems on your card as if you were booking direct.
This was one result when looking into a recent stay, and means if you see a deal or package you like on a hotel's own website, they may be able to enquire on your behalf and book this directly.
Car-rental is a bit of a commodity product – so unless you're willing to go deep and look for a specific vehicle and rate yourself, it's hard to assess the value in this. As an aside, you can check out the full set of car rental benefits the Platinum Card offers here.
Restaurants & Dining
One of the other core strengths of the Amex Platinum Concierge is the level of access and relationships they have with various high-end restaurants around the world.
The concierge will also happily place a booking at any restaurant for you, provided you give them the details – you probably won't get exclusive treatment, but it might be a time-saver and is akin to using the concierge as more of a personal assistant than for an exclusive benefit.
The main benefit from the restaurants that Amex do have a relationship with is a reserved table for Amex customers each day for up to four guests, usually for booking by 10am.
The Concierge Team gave me this full list of restaurants they work with (this was current in May 2016):
Experiences: Tickets, Bars & Clubs & Golf
Let's start with tickets. The only experience I have here is with the recent Coldplay ticket sale, where I tried (successfully) to secure a couple of tickets as part of the presale.
In this particular case – so I make no assumptions that this is how it works for other events – Amex had their own allocation of presale tickets from Ticketmaster which they could then allocate to customers who requested them through the concierge. In effect, this was a dedicated Amex presale.
For Sydney, Coldplay are playing in December at Allianz Stadium. Amex Platinum Concierge had tickets for the presale available:
Platinum Reserve Seated (highlighted in purple in below map) – $199.90
Gold Front General Admission/Standing – $149.90 –
Gold Reserve Seated (highlighted in blue in below map) – $149.90
Silver Back General Admission/Standing – $99.90 – Reserve Seated – $99.90
Bronze Reserve Seated – $69.90
There will also be a 1.95% processing charge and a one-off ticket agent booking fee of no greater than $9.00 per order. There is a ticket limit of 10 per card member.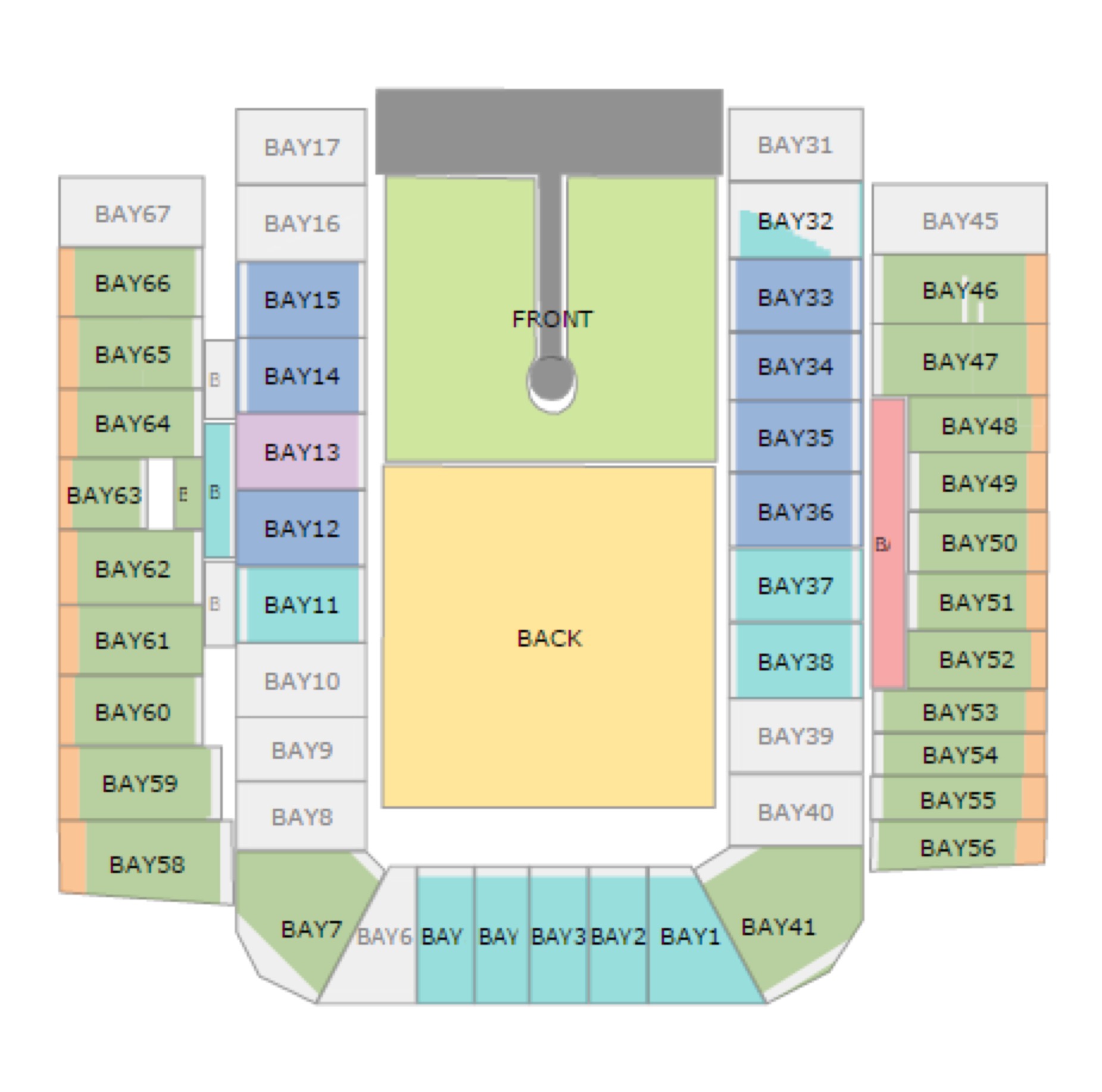 All the information necessary to make a quick decision was available in their response, but it did take about 12 hours to turn around a reply. In this case I would have been much better to call – my fault.
So the Platinum level tickets had sold out by the time my request was being processed, but Amex still came through with Gold level tickets the morning that the main presale to the public opened, so no endless hours spent refreshing webpages or on the phone to Ticketmaster doing this ourselves.
American Express also run their own events, and/or get access to somewhat exclusive events which Platinum Card Members can piggyback off of.
A while ago I was sent the following set of flyers for events coming up for the rest of this year, which included an evening discussing the Archibald Prize, VIP Bledisloe Cup tickets, and a day on a yacht for the Sydney-Hobart yacht race start.


Bookings for these, once again, are all handled by the Amex Platinum Concierge team. They aren't cheap, but they are pretty unique.
I haven't tried any of requests around 'bars & clubs' or Golf, but if you're a cardholder and have, I'd love to hear what your experiences are in the comments!
Purchases: Gifts, Flowers, product availability research and negotiating Amex acceptance
This is where we start getting into some of the more left-of-centre requests that you can make from the concierge team. As a general rule, if the request eventuates in you spending money on your charge card, you can probably try your luck with the concierge for help.
Some examples of good help having been given by the Concierge, either from myself or others I have spoken to, include:
Finding a Thermomix to be delivered as a gift, that otherwise can generally only be bought as new and with warranty through a consultant in person
Sourcing a hard to find Lego set that was only available in the US
Negotiating a car purchase on your American Express to minimise fees (and earn points) with the dealer.
Researching a conference or meeting venue for a business event
I've even heard the Concierge team will help with planning a proposal! It doesn't hurt to ask and get creative in thinking how they can help with many problems.
There are heaps more ways this benefit can be used, so it really is just a question of ask and you'll find out.
Ad – Scroll down to continue reading.Minimum spend, terms & conditions apply.
How to get the most out of any Concierge service?
I think this is a really important distinction to make – in my experience, you're best to think about the kind of request you're submitting to get best results.
Usually when using a service like the Amex Platinum Concierge, the benefits will come from one or more of the following:
Prices or availability you couldn't have found yourself
Saving time – you don't have to do the research and can trust they've found the right option for you
Exclusive access – such as to unique experiences, including tickets, restaurants and events
Insider knowledge – they have seen many concierge requests before so know how to solve a problem more effectively (price and time) than you can
When submitting a request, I think it's worth at least thinking about which of these benefits you are trying to 'optimise for', and maybe even specifying as such in your request.
There are then also 'open-ended' vs 'specific' types of requests. The more specific you get about what you're looking for, the better chance the Concierge has at meeting your needs and scoring for you.
With that said, don't be afraid of submitting open-ended requests – especially if you are trying to save yourself time, or maybe for 'exclusive access' – but remember that the concierge is not a mind-reader, so don't be disappointed if they don't get the right options for you first time.
Accessing the American Express Platinum Concierge as a cardholder
Access to the Amex Platinum Concierge was one of the benefits I was most excited and intrigued about when I first received the card.
Once your Platinum Card is activated and registered to your Amex online account, you can access the Concierge in a few different ways – through your account online, over the phone, or (somewhat hidden) by email.
Email is my preferred way, but the different access options all have different benefits.
Online request
To make a request to the concierge online, head to 'Platinum Service' and then 'Concierge'.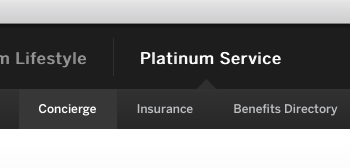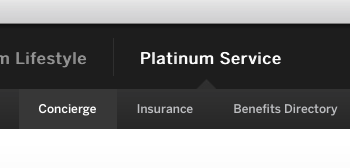 You'll then be presented with a form to start making a concierge request in one of the standard categories:


Each of these checkbox options expand a form to input a structured request for that specific type of enquiry. This is pretty handy to make sure you don't forget any info they might need to work on your request.
It's also possible to submit requests for multiple categories in one enquiry to ensure someone coordinates everything for you at Amex' end, such as a flight, hotel and restaurant booking in one hit.
Access by email
The email addresses for the Amex Platinum Concierge aren't publicised, but are very useful.
Platinum Travel Service –

[email protected]

Lifestyle Service –

[email protected]
Email is great for dashing off a quick enquiry on your phone, for example – just try and remember to include all the necessary details up front.
Over the phone
Kick things off by calling the concierge team directly within Australia on 1 800 673 760, and after inputting your card number select:
Option 1 for Travel requests – this takes you through to the travel team who can quote and book flights and hotels
Option 2 for 'Lifestyle' requests, e.g. restaurant bookings and everything else
Option 3 for Card Services – not a part of the concierge team, this is who you chat to for everything relating to your account
You'll find that even if you submit a request over email or online, if some details are missing or they want to provide better service, you may end up getting a call anyway.
Summing up – Amex Platinum Concierge
The American Express Platinum Concierge is only available with the Platinum Card (i.e. not with the Platinum Edge or Velocity Platinum), and is just one of the many benefits of the card.
Back to the point of this guide. So, just how good is the Amex Platinum Concierge? Well, it's pretty good! They have come through for me in a few different ways (mostly making restaurant bookings and travel research and booking), although so far I haven't found any of the exclusive Experiences suit my tastes or budget.
I find I need to remind myself about the Concierge service access that comes with the card every so often, as I'm so used to planning and booking travel for myself. Having the concierge there is really handy, so I'm going to try and use them more and more to get the most value from the card and see how they best fit into my own travel planning and booking 'flow', let's say.
I also want to set them as many tasks as possible around purchase research where I'll end up using the Charge card and use this as a time-saver.
So far I'm super-impressed by the level of customer service on offer – the Concierge team is really friendly to deal with, you're almost never on hold when you want to call and talk to them, and there have only been one or two occasions where I wanted a more timely response.
In terms of opportunities to make it better? There is a massive opportunity for Amex to improve on two fronts – firstly, how they position the concierge service to customers. It would be great if they would give new cardholders a better introduction to the kinds of things they can handle and how to get the most from it. This is what I'm trying to do here, of course – but knowing the boundaries of the service from Amex themselves would be useful.
Secondly, the digital aspect of the concierge (website and email comms) has massive room for improvement. I've been busy testing Pana, a dedicated travel concierge app in the last few months too (more on that soon), and their app is a great example of how this should work. At the minute the system of emails, PDFs and online forms that Amex use to handle your queries and bookings feels archaic by comparison, especially given Amex' is on the front-foot with their mobile and app features and their digital payment integration.
All up, like most of the Platinum Card benefits, access to the Amex Platinum Concierge isn't a reason to justify the card annual fee alone, but ensuring you get use out of them as a cardholder is important in getting maximum value from the card.
Just how good is the American Express Platinum Concierge?
was last modified:
February 1st, 2022
by