---
This guide has been produced in collaboration with American Express, a Point Hacks commercial partner.
Please note that the estimated values may vary depending on the use of the Card features and benefits, and as travel restrictions ease.
---
For those looking for the full-service, Business Class treatment in the world of Cards, let me introduce you to the American Express Platinum Card. Teeming with travel benefits that cover nearly all aspects of a journey, the Card will be your go-to when you are on the move.
The first of 2 guides, this guide will briefly outline the major benefits that you derive from holding the Platinum Card, including estimates of the value received from each listed benefit offered. Comparing the calculated value to the annual fee will show how The Platinum Card can represent excellent value. The second guide will delve further into the benefits, including tips on the best ways to maximise the value of these benefits.
Why take up the Platinum Card?
The Platinum Card is the top-tier card offering within the suite of Cards offered by American Express. With an annual fee of $1,450, you would expect the Card to come with a plethora of benefits and discounts and in this regard, the Card doesn't disappoint. With a high-benefit proposition, this Card is designed for those who want ongoing premium benefits that elevate the everyday, including dining, arts, entertainment and travel.
The Platinum Card is a full-service card offering, with many inclusions ranging from worldwide lounge access, elite status in hotel loyalty programs, complimentary subscriptions to Accor Plus and The Australian and comprehensive travel insurance coverage, to name but some of the benefits.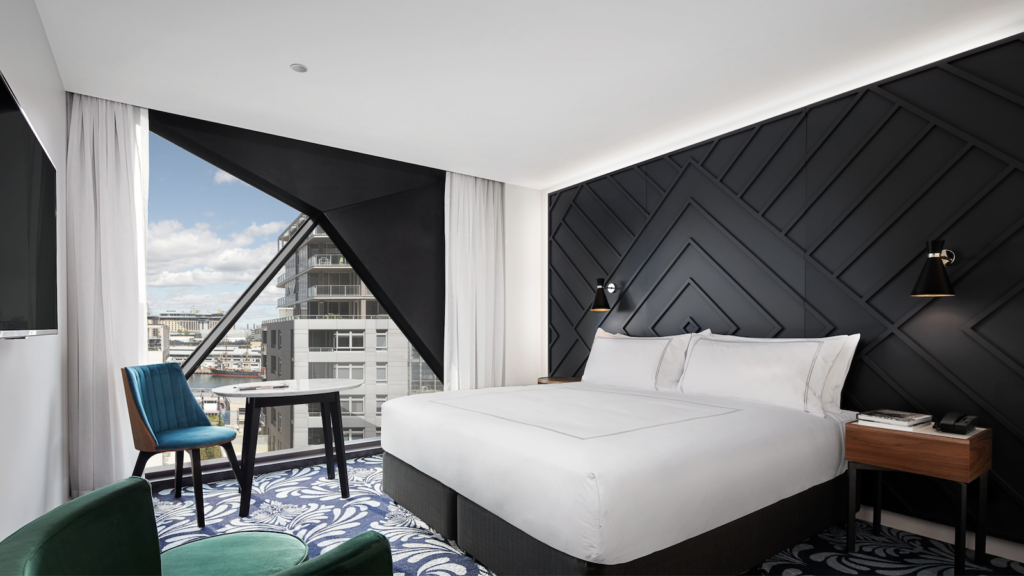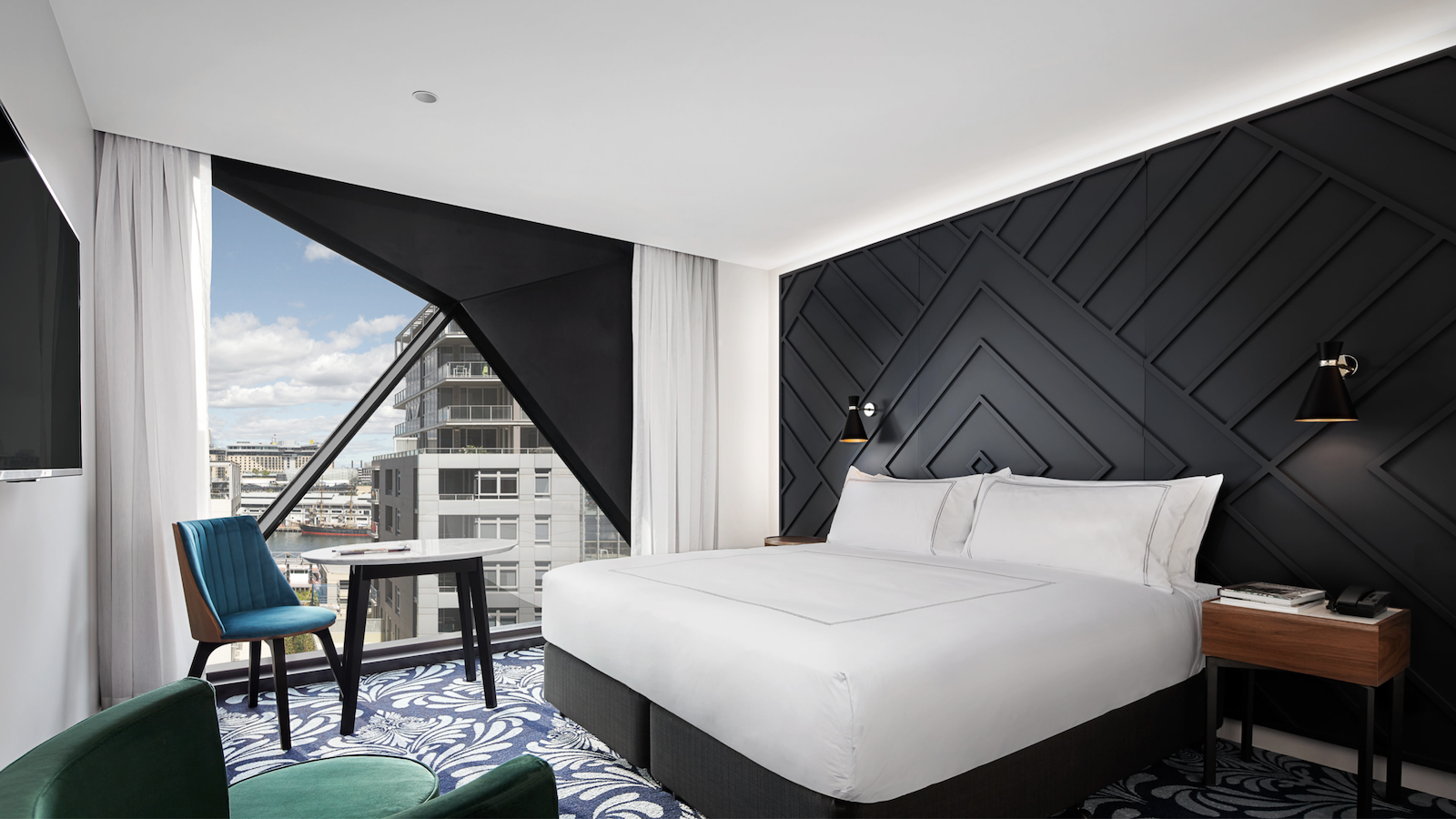 These benefits, however, do come with a higher annual fee. Many people, including myself in the past, automatically assume that the Card cannot deliver a level of value against the annual fee to warrant further investigation. Depending on your circumstances, this could be quite an erroneous judgment call. In fact, the error is not too dissimilar to one that many flyers make when they assume that a low-cost airline will always be cheaper than their full-service counterpart, only to find that after adding the costs of baggage, meals, and seat selection to the fare, they may have been better off with the latter. After taking into account all of the Platinum Card's benefits, you too may find that the full-service card offering of The American Express Platinum Card may be the better deal for you.
So how do we assess the value that you can derive from The American Express Platinum Card? From a cost-benefit analysis of course, so let's do just that!
The Platinum Card is a Charge Card
Actually, just before we do, please note an important feature of The American Express Platinum Card, which is that the Card is a Charge Card. These types of Cards differ from Credit Cards in a few ways, so make sure to click on the Charge Card link if you are unsure how they exactly work.
In brief, the major differences between charge and credit cards is as follows:
With a Charge Card, you need to pay off the balance in full every month, with failure to do so incurring a fee. In contrast, Credit Cards allow you to pay balances off in full or over time. If you elect not to pay the balance in full however, you will incur interest charges.
As a result of full payment every month, no interest charges are levied with Charge Cards.
There is no pre-set spending limit with Charge Cards, in contrast with Credit Cards where you have a credit limit. Note though that no pre-set spending limit does not mean unlimited spending. Your purchases are approved based on a variety of factors, including current spending patterns, your payment history, credit records, and financial resources known to American Express.
The cost vs benefit analysis
We'll briefly take a look at the major benefits of The American Express Platinum Card, attributing an estimated value to each of these benefits. By doing this, it will allow you to add up the value of those benefits that you would look to utilise, and compare the added value to the annual fee.
In our next article, we take a much closer look at these benefits, and how you can look to maximise these benefits, not just for yourself as the Primary Card Member, but also with any Additional Card Members that you add to your account.
Please note that the estimated value is just that, an estimated value that is likely to be derived by a majority of Card Members. Please feel free to amend the value to your personal circumstances where relevant. With that out of the way, let's get started!
Ad – Scroll down to continue reading.Minimum spend, terms & conditions apply.
Benefits that can be used in Australia
We start off by looking at those benefits that can be used domestically in Australia. Given the current travel environment and closed international borders, the good news is that a majority of The American Express Platinum Card's benefits fall into this category! Note that some of the benefits within this category are also available for use overseas too.
$450 Travel Credit
We will start with the easy one. This benefit is a $450 Travel Credit that can be used at American Express Travel to negate the costs of flights, hotels or holiday packages. It is an annual benefit that is loaded onto your account. Click on the above link to learn how to redeem your Travel Credit
Estimated Value: $450
Elite Hotel Status
The American Express Platinum Card comes with upgrades to elite status in a number of hotel programs. These are:
It is hard to estimate an exact quantitative value to this benefit, as each individual will appreciate the mostly qualitative benefits of elite status, such as early check-in or late check-out or guaranteed room availability differently. However, some benefits are more quantitative in nature, such as complimentary breakfast, room upgrades and bonus points earn, so we will use these benefits as a guide.
We assume that you make 3 hotel visits a year, 1 with each hotel chain above, for an average stay of 2 nights and travel alone.
With Hilton, you are offered complimentary continental breakfast for the Gold member and an accompanying guest, which we assume costs $28 per person, although this will vary by hotel. Room upgrades are also granted where available, so let's assume that this benefit is valued at $150 and available for 2 nights of the year. These two benefits alone will mean a value of $356 for the year. A Gold member also earns an additional 8 Hilton Honors Points per USD spent on Hilton bookings versus a base Blue member. Assuming you spend USD175 per hotel night, then this equates to 2,800 extra Hilton Honors Points per year. Given the current Point Hacks valuation of Hilton Honors Points of 0.6c per point, the extra points are valued at $16.80. The total estimated benefit from Hilton elite status is therefore $372.80.
With Marriott, the Gold Elite benefits on offer are complimentary room upgrades where available and an extra 25% or 2.5 bonus Marriott Bonvoy Points per USD spent on Marriott bookings to the standard base member. With room upgrades, if we are again to assume a $150 benefit granted for 2 nights, then this benefit will total $300 in a year. With extra points earn, assuming a spend of USD175 per night for 2 nights, this equates to 875 extra Marriott Bonvoy Points per year. Given the current Point Hacks valuation of Marriott Bonvoy Points of 1.2c per point, the extra points are valued at $10.50. The total estimated value from Marriott's elite status is $310.50.
And finally, with Radisson, the Gold benefits are also complimentary room upgrades where available and the offer of an extra 5 Radisson Rewards Points per USD spent on Radisson Hotel bookings compared to base Club members. With room upgrades, if we assume a $150 benefit granted over 2 nights, the room upgrade benefit for the year is $300. In regards to extra points earn, assuming a spend of USD175 per night for 2 nights, this equates to 1,750 extra Radisson Rewards Points per year. Given the current Point Hacks valuation of Radisson Rewards Points of 0.5c per point, the extra points are valued at $8.75. The total estimated value from Radisson elite status is $308.75.
Estimated Value: $992
Accor Plus Membership
Platinum Card Members are issued with Accor Plus membership on a yearly basis, along with complimentary Accor Live Limitless ("ALL") Silver membership. The former is where the bulk of this benefit is, so we will focus on that.
Accor Plus is a subscription-based program that provides ALL members with additional benefits including discounts on dining and an annual complimentary night stay.
The cost to purchase Accor Plus is $399.
Estimated Value: $399
Fine Hotels & Resorts and The Hotel Collection
Platinum Card members are able to access to both the American Express Fine Hotels + Resorts (FHR) and The Hotel Collection
FHR offers Platinum Card Members with additional benefits when booking luxury hotels through American Express Travel. These benefits generally include:
An on-property benefit, often $100 USD in credit per stay
12pm early check-in when available
Room upgrade upon arrival if available
Complimentary breakfast for two
Guaranteed 4pm late check-out
Complimentary wifi
The benefits above have an average total value of $700 AUD for stays of 2 nights.
Platinum Card Members also have access to The Hotel Collection, which is a smaller set of high-end (as opposed to ultra-high-end) properties. Card Members get a free room upgrade when available and up to US$100 hotel credit.
We will again assume that you and an accompanying guest utilise this benefit once per year. We also assume that the value of a room upgrade benefit is $200 and the value of the USD100 hotel credit is AUD140. The estimated value from a The Hotel Collection stay per year therefore is $340.
Estimated Value: $1,040
Smartphone Screen insurance
The Smartphone Screen Insurance benefit allows Platinum Card Members to claim up to $500 for repairs twice in any 12 month period. There is an excess of 10% of the repair cost per claim.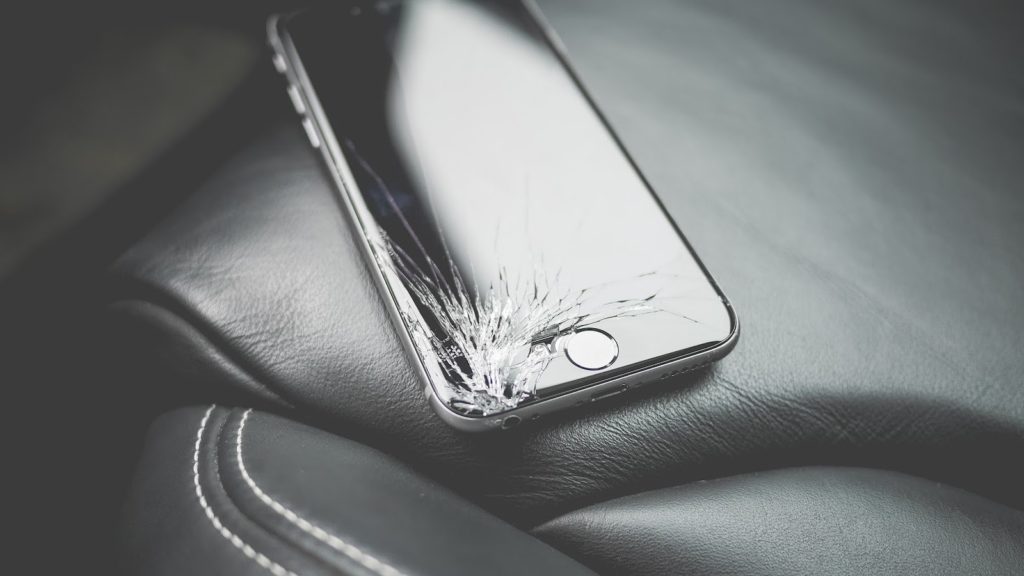 In order to activate the Smartphone Screen Cover, you need to pay either with your Platinum Card or American Express Membership Rewards points, the total cost of:
Smartphone outright in a single transaction, or
a Smartphone on a monthly contract, or
a minimum 12-month 'SIM Only' contract
Hopefully, will not need to utilise this benefit, however, assume you break your phone screen, you may be able to claim up to $500 for the repair, minus a $50 excess fee.
Estimated Value: $450
The Australian Premium Subscription
A new benefit recently introduced, Platinum Card Members can access a Premium Subscription to The Australian, valued at $416, and includes the following:
Unlimited digital access to The Australian across all your devices
Full digital access to The Wall Street Journal
Access to The Australian Business Review, with reporting and analysis from some of Australia's most experienced journalists and coverage from
The Economist and Harvard Business Review
Access to The Australian Plus subscriber benefits program, taking you beyond the news with offers, events and competitions
Estimated Value: $416
Lounge Access
Platinum Card Members as well as Additional Card Members are able to access 1,200 lounges worldwide, with one guest in tow. These lounges include:
Delta SkyClub lounges
Centurion lounges
We assume that on average, you make three return domestic trips per year. Also, that you do not currently hold any elite tier status with an airline, such as Virgin Australia Gold or Platinum, which grants complimentary access into Virgin Australia lounges.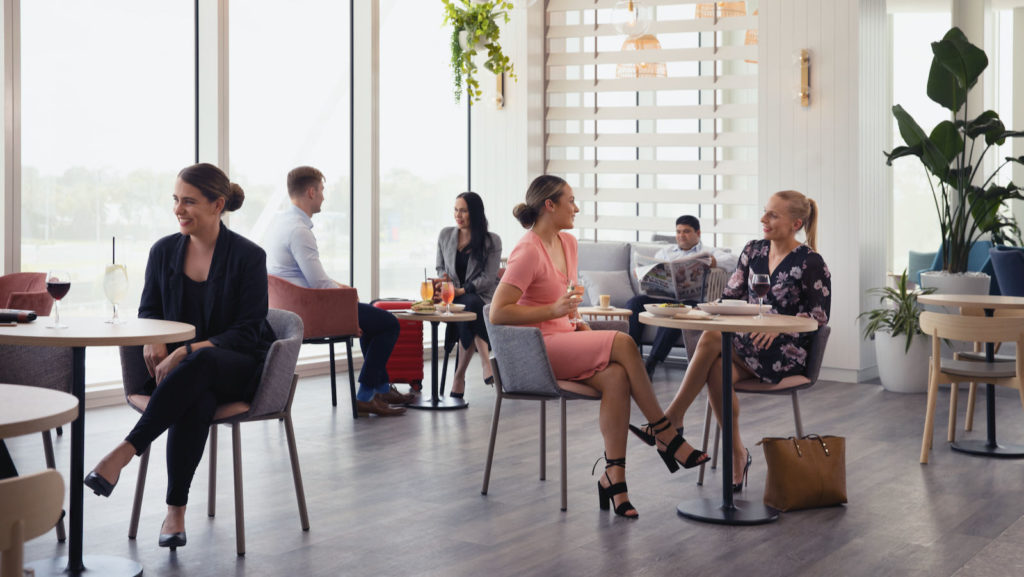 Given these assumptions, we can calculate an estimated value as follows: While not currently available during Covid restrictions, a Virgin Australia single lounge pass normally costs $65 per person. We'll assume that you're travelling with one companion. This results in an estimated average cost of $390.
Of course, if you are a top-tier member of an airline, the value is likely to be substantially decreased. However, there is the limitation that you will be required to fly that airline or one of its partners in order to gain complimentary lounge access as part of your elite status benefit.
Estimated Value: $390
Priority Pass
In addition to the lounges mentioned above, the Primary Card Member and one Additional Card Member receive complimentary Priority Pass membership. Priority Pass is a global airport lounge program, offering travellers access to more than 1,000 independent and airline-affiliated lounges around the world. These include Rex Lounges located in Sydney, Melbourne and Adelaide.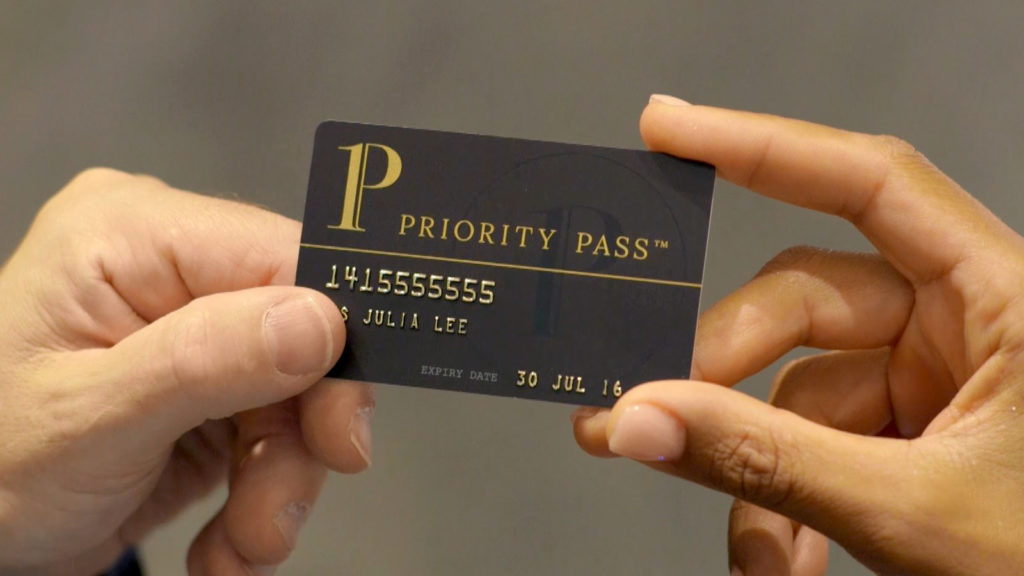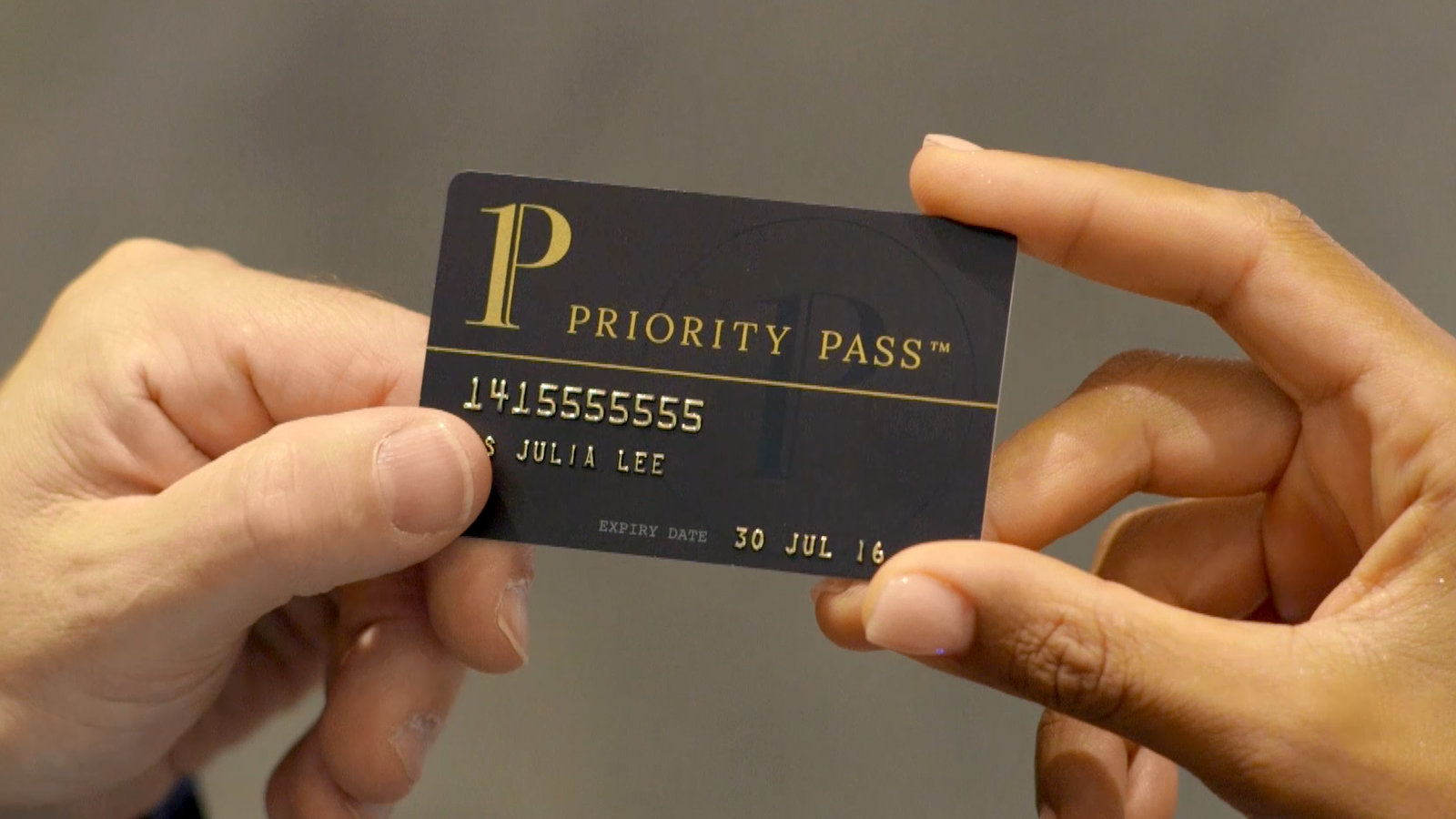 The Priority Pass benefit included with The Platinum Card corresponds to a Prestige Membership, offering unlimited member visits for the Primary Member. Note that Priority Pass access gained through the American Express Platinum Card is not eligible for a $36 credit per person at partner airport restaurants and eateries where lounges are not present.
A Prestige membership costs USD429, however, given the above restriction on restaurants and eateries, we discount the value by a factor of 20%. Nonetheless, the Priority Pass benefit still represents outstanding value at USD343, or around AUD475 based on current exchange rates.
Estimated Value: $475
Benefits that can be used Overseas
Australia's international borders won't be closed forever, and once they do open, Platinum Card Members will be able to avail themselves of the following insurance benefits.
Overseas Travel Insurance
The first thing to point out here is that insurance coverage can vary dramatically between insurance providers, so it is imperative that you make sure to read the Product Disclosure Statement of any policy that you are looking to purchase or rely upon before undertaking overseas travel.
The American Express Platinum Card includes a variety of cover when you use your Card to pay for your return trip. Including Medical Emergency Expenses Cover, Travel Inconvenience Cover, Travel Cancellation Cover, Transport Accident Cover, and Loss Damage Waiver Cover, just to name some. To get a better idea of the full range of cover available, make sure to view The American Express Platinum Card Insurance Australia Terms and Conditions.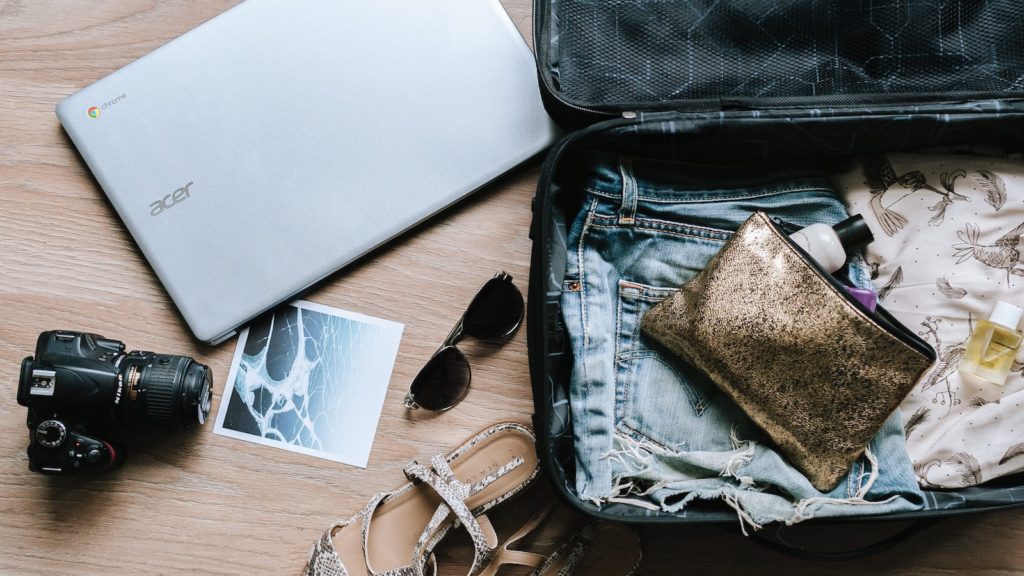 To get an estimate of the benefit here, we'll need to make some assumptions about your travel patterns and the average cost of alternate travel insurance. We will make the following assumptions
You take 1 overseas trip every year
Comprehensive insurance cover costs $135 for each policy
You rent a car for a total of 14 days and take out optional insurance coverage that costs $35 per day.
The above assumptions used to calculate the estimated value below are just a guide of the average travel patterns of many travellers based on the typical cost of cover if purchased directly from insurers. Make sure to make any adjustments to the costs based on your own individual travel patterns.
Estimated Value: $625
Disclaimer: Point Hacks Australia Pty Ltd. provides general information only. You should assess whether the information is appropriate for you having regard to your objectives, financial situation and needs and consider obtaining independent professional advice before making an investment decision. If information relates to a specific financial product you should obtain a copy of the PDS for that product and consider that statement before making a decision on whether to acquire the product.
The Final Result
Collating the above-estimated values, there is the potential to receive $5,237 in benefits. This value represents over 3.6x the annual fee for the Platinum Card, so there is definitely an opportunity to come out on top with this Card if you are in a position to utilise most of the Card's benefits.
Summing up
The above value does not take into account other benefits offered by Amex, including Concierge services and Amex Offers, which offer a variety of credits, discounts or bonus points at a large range of retailers during promotional periods throughout the year.
On the flip side, most members won't be able to avail themselves of all the benefits offered on the Card given that not all benefits will be of interest, so potential Card Members need to make a cost-benefit analysis to determine if the value received exceeds the annual fee. Hopefully, the above value estimates will serve as a good guide to make this analysis.
Frequent travellers in particular are likely to see benefit in holding The American Express Platinum Card. For those whose travel expeditions are not as frequent, and the benefits vs cost just do not pan out, then make sure to check out other American Express cards that are available in the market, which may suit your needs better.
All benefits mentioned are subject to Terms, Conditions and Exclusions. To find out more click here.

Cards are offered, issued, and administered by American Express Australia Limited ABN 92 108 952 085.
Come out on top with the American Express Platinum Card
was last modified:
November 29th, 2021
by