Over the past two decades, the number of Japanese tourists visiting Australia has halved whilst the number of Australians heading to Japan has increased by almost 1000%!
Qantas and Japan Airlines have responded by adding services between the two countries, with direct flights currently available from Sydney/Melbourne/Brisbane to Tokyo/Osaka.
Even the Point Hacks Team will be having their annual meetup in Tokyo at the end of next month (last year's was in Singapore).
The challenge
Japan has a wonderful but expensive bullet train (shinkansen) network, which is best priced and scheduled out at HyperDia and Rome2rio.
If you prefer to fly between cities, then you can either choose to fly low-cost with a carrier like Jetstar Japan or Peach and pay for extras like checked baggage, or you fork over more money to fly with one of the two full-service carriers, Japan Airlines (JAL), which is part of oneworld and is a partner of Qantas, or All Nippon Airways (ANA), which is part of Star Alliance.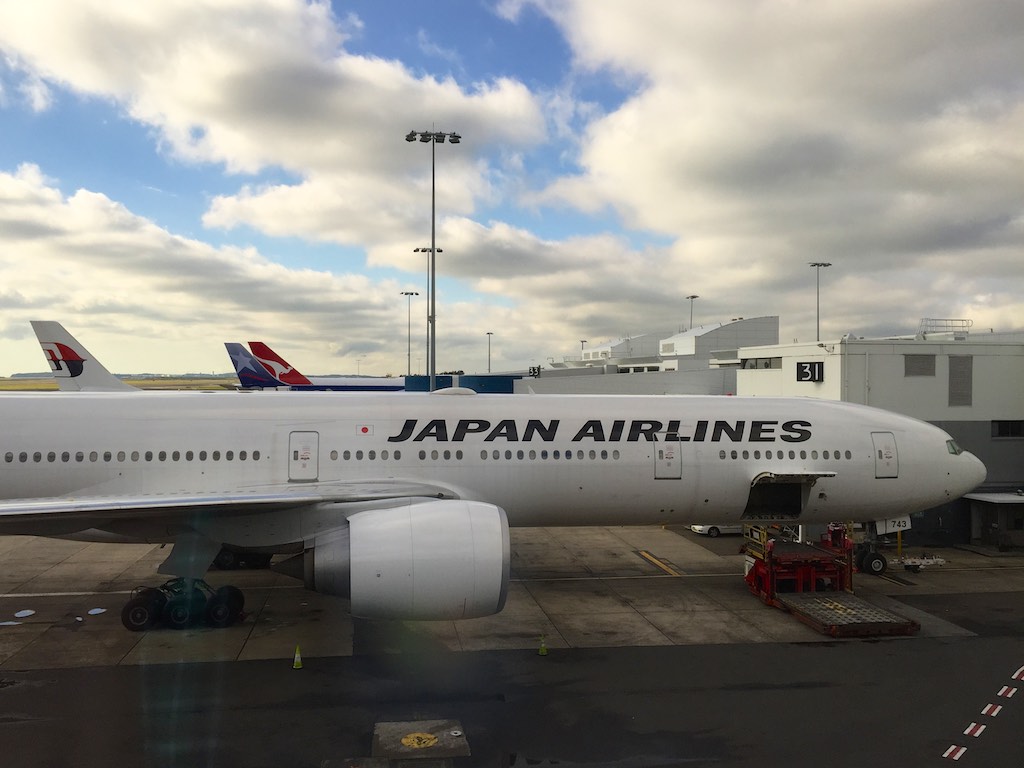 The answer
With thanks to US blog One Mile At A Time, I recently became aware of a cost-effective way to fly JAL or ANA anywhere within Japan for between 5,400 and 10,800 Japanese Yen—that equals just AU$66-133 at the time of writing! Plus, you'll earn points and get a checked bag for free!
The programs are called the JAL Japan Explorer Pass and the ANA Experience Japan Fare.
Note that you must live outside of Japan and have a return or open-jaw ticket to/from Japan.
Eligible routes
The two airlines have the same three pricing tiers but the routes in the first two differ, with ANA cheaper on flights from Tokyo/Osaka to the northern half of the main island of Honshu:

and JAL cheaper on flights in and around Okinawa through its subsidiary Japan Transocean Air:

ANA flies some widebody Boeing 787 Dreamliner and 777 aircraft on domestic routes, which you may be interested in.
Whilst the pricing applies to direct flights, I have seen the same pricing on some connecting flights but on others, it is higher—I don't know the reason for this.
Points earn
These tickets are booked into the Economy Restricted fare class G for JAL and H for ANA.
These JAL flights generally accrue into partner programs 50-70% of miles flown, whilst ANA earns at 30-100%.
Learn how to choose which program to credit your frequent flyer points to.
Ad – Scroll down to continue reading.Minimum spend, terms & conditions apply.
Checked baggage
For ANA flights, you'll get one 20kg checked bag free, which is the same on regular tickets on both ANA and JAL.
However, if you use the JAL Explorer Pass, you will get two 23kg bags, which gives JAL the edge over its competitor in this area.
Example
After our meetup in Tokyo, I am heading down to Kyoto for a couple of days and then I want to fly up to Sapporo to do a week-long roadtrip through the northern island of Hokkaido.
The cheapest price I can find on Google Flights for the specific date I am looking at is AU$157:

Google Flights
whilst the maximum I'd pay with one of these programs is AU~$135:

JAL

ANA
Do note that it is worth doing a search for regular tickets, as I can see flights for $114 later in the month, meaning it would be cheaper to just book a regular ticket in that case.
Key terms
Reservations must be made at least three days prior to the departure date
Children two years and older are charged the full adult fare; infants under two years of age travel free
Passenger must reside outside of Japan, i.e. foreign nationals living in Japan are not eligible
Passenger must be in possession of an international return or open-jaw ticket (on any airline), with the first leg of the journey originating from outside of Japan—the reservation code or ticket number is required at the time of purchase
Therefore, you cannot use online or self-check-in machines, so leave extra time when checking in to go through this procedure
Seats are limited and may not be available on all days or flights
No changes or refunds
Business/First Class tickets cannot be purchased ahead of time but can be at the time of check-in on a standby basis; no prices published for ANA but for JAL, Business/First Class is 1,000/8,000 JPY; you'll get a bigger seat and drinks but no meals on domestic flights
In addition, for JAL:
There is a small extra charge of less than 500 JPY (=~AU$6) for flights departing from Tokyo and a couple of smaller airports
No pre-assigned seating
For ANA:
You can list yourself for same-day standby for earlier flight when you get to the airport
Alternatives to this offer
Flying a low-cost carrier
Booking a full-fare ticket on JAL or ANA
Redeeming British Airways Avios (great value), Qantas Points, Asia Miles or Alaska Mileage Plan miles for JAL flights
Redeeming Etihad Guest (great value), United MileagePlus (great value), KrisFlyer or THAI Royal Orchid Plus miles for ANA flights
Redeeming Qantas Points for Jetstar Japan flights (poor value)
Taking an intercity bus (cheaper) or train (more expensive but offset with a Japan Rail Pass)
Summing up
The JAL Japan Explorer Pass and ANA Experience Japan Fare are great programs to reduce the cost of air travel within Japan for visitors from overseas.
You'll get a complimentary checked baggage allowance, which is especially generous with JAL, plus the opportunity to earn points on your flight/s.
Note that you must book at least three days before departure and have all your passport and ticket documentation in order. Leave extra time at the airport when checking in.
Make sure you compare prices against regular cash fares, as they could be lower on popular routes and/or off-peak dates.
The value of this offer is increased when purchasing last-minute tickets.
Be sure to start your search through this page for JAL and this page for ANA.
Were you aware of these programs? If so, have you taken advantage of them in the past?
Featured image courtesy Flickr.
How to fly any route within Japan for less than $135 including checked baggage
was last modified:
February 23rd, 2022
by