Virgin Australia's latest lounge in Adelaide is now out of hibernation and raring to go, boasting a fresh new design by WMK Architecture that could be rolled out to the airline's future lounge spaces over time.
Though previously slated to open in April 2020 under previous CEO Paul Scurrah's tenure, the coronavirus pandemic put an abrupt stop to that plan, and it has taken almost 10 months to ready the ribbon and scissors again.
With new owners Bain Capital and new CEO Jayne Hrdlicka at the helm, Adelaide's new 283-seat lounge opening is a hopeful sign that Virgin 2.0's flight path is growing less turbulent from take-off to cruising.
We know our capital city lounges are highly-valued by our frequent flyers and we're reimagining the experience in a very Virgin way. Not only is the new Adelaide Lounge the best airline lounge at Adelaide Airport, but it's fun, relaxed, and a place that everyone will feel welcome and comfortable.

– Jayne Hrdlicka, Virgin Australia CEO, 23 Feb 2021
Red and purple confetti aside, Point Hacks attended the opening of the lounge to bring you this comprehensive overview of what to expect with seating, dining and more.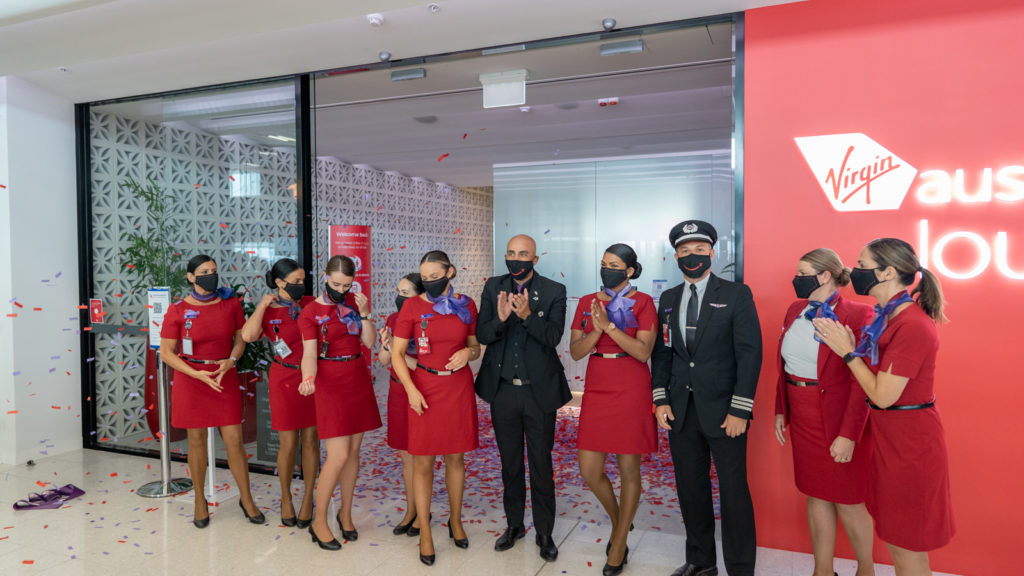 Location and details
You will find the new Adelaide lounge shortly after domestic security – just turn left and follow the signs through the newer wing of the airport. Once you see Gates 14 and 15 on your right, look to your left to spot the entrance. In the airy, cavernous halls of Adelaide Airport, the lounge entrance is simply impossible to miss.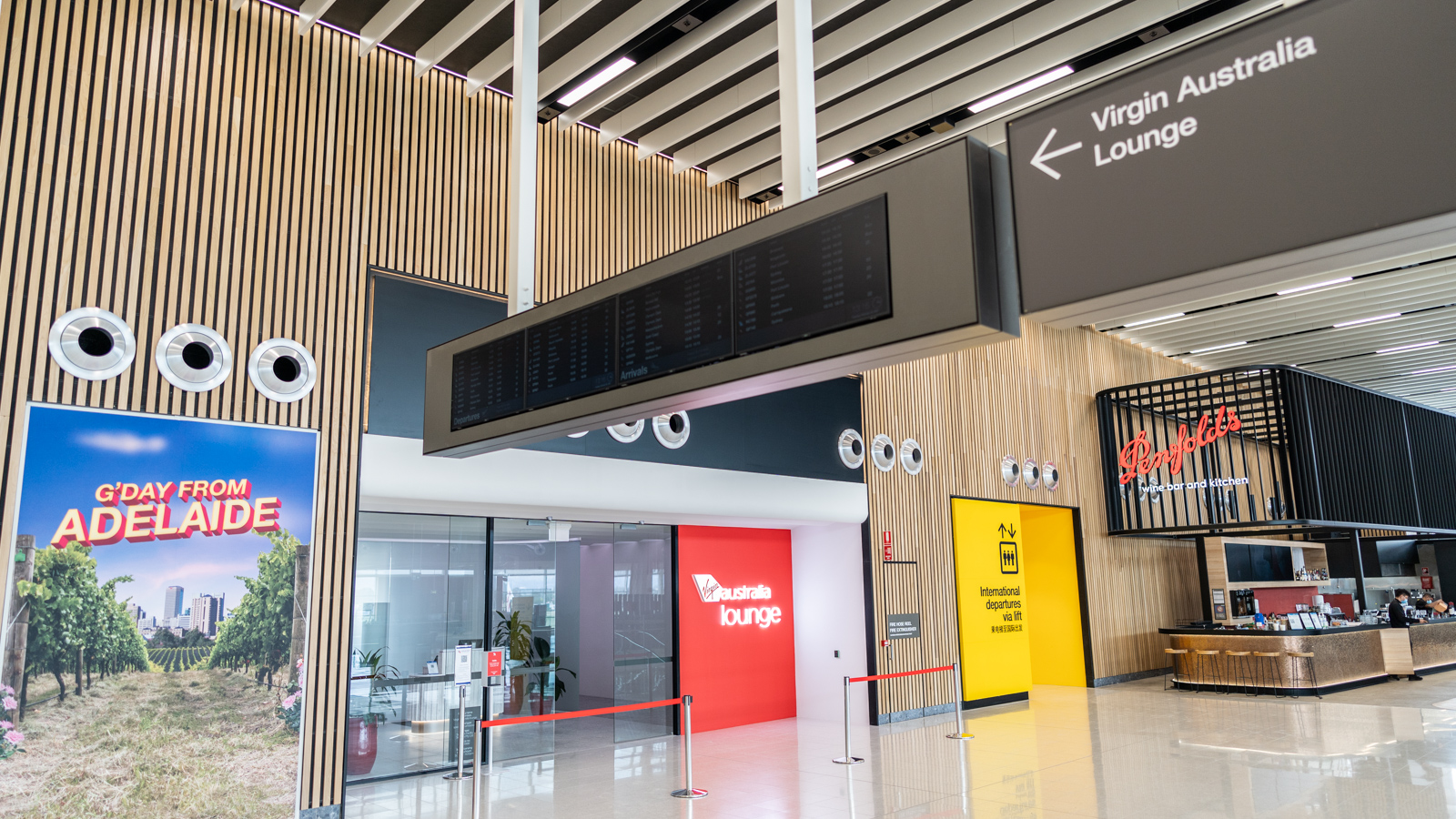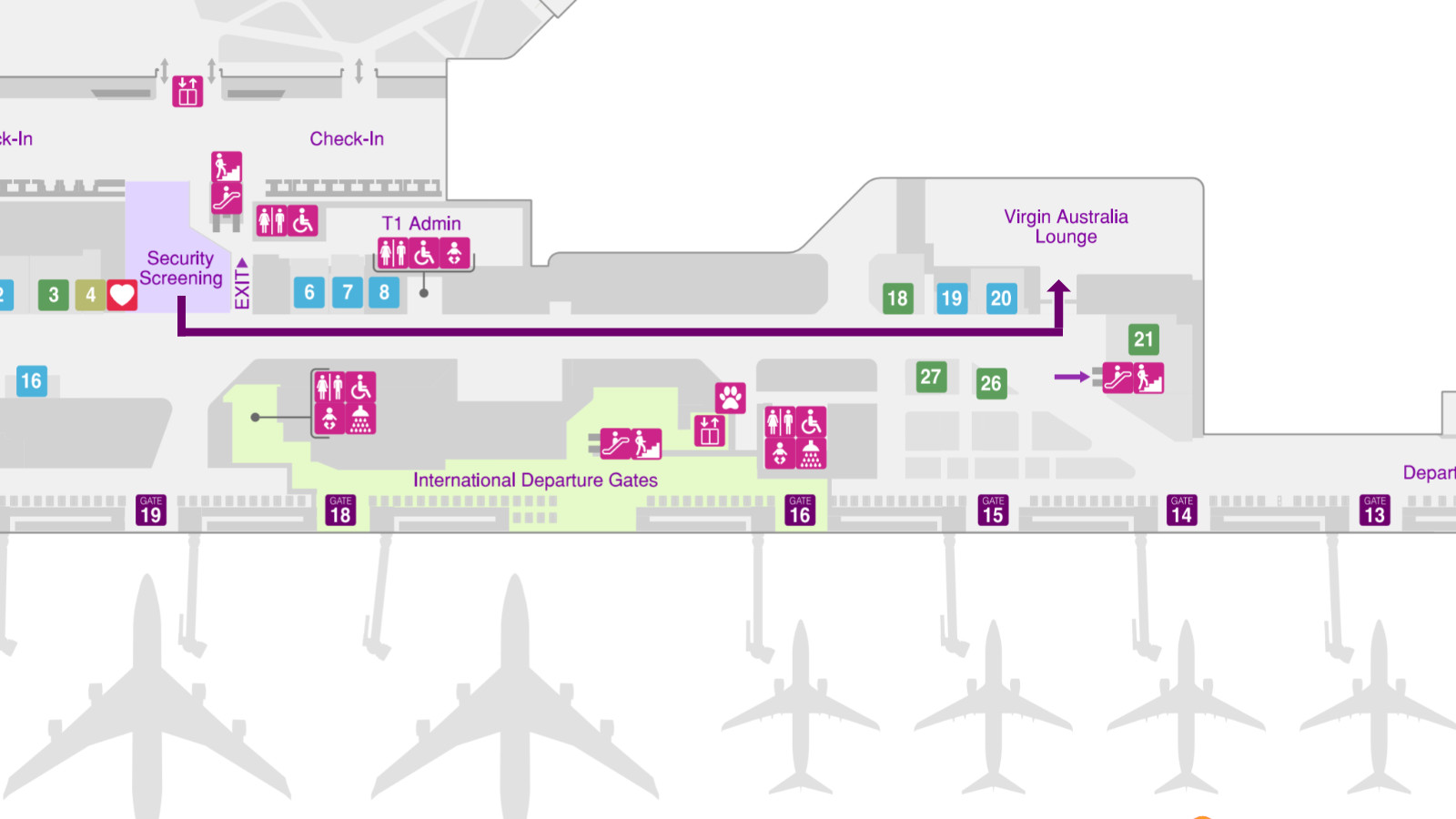 For contactless self-check-in, simply scan your boarding pass barcode or tap your Velocity membership card against the reader. As usual, you'll be able to select the number of guests you're bringing in, before heading in.
Otherwise, the staff at the service desk will be able to assist you, including redeeming single-use lounge access passes and changing seats or flights.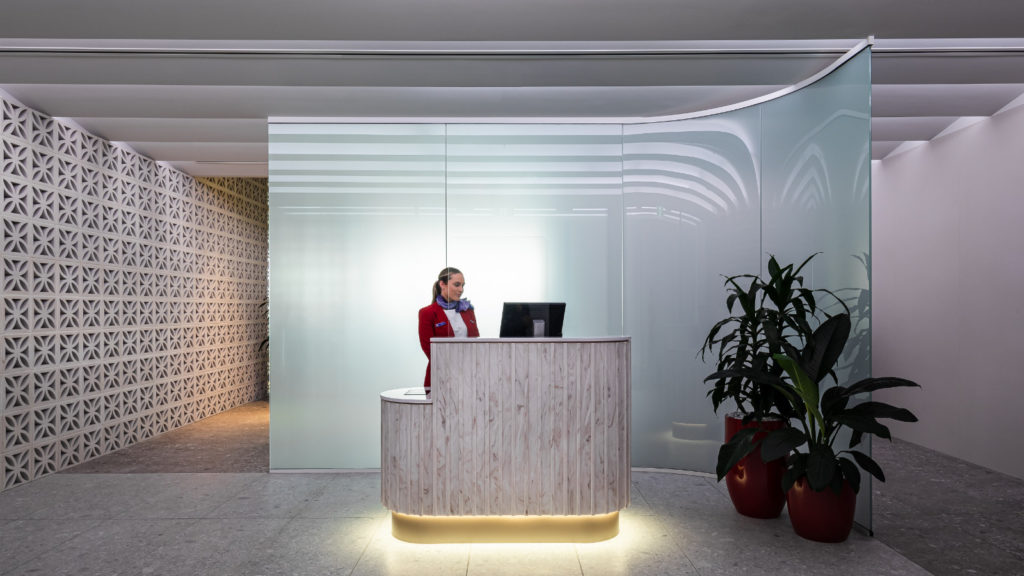 The Adelaide lounge is open 7 days a week from 5am (which is 1 hour before the first departure) until the last flight of the day has started boarding.
Layout and seating
As you saunter in, the first thought that materialises is just how different this space is. Virgin's older lounges — designed by Tonkin Zulaikha Greer Architects — mainly revolved around a white palette and was complemented by a signature 'net' and 'leaf' ceiling pattern.
But this new Adelaide lounge is noticeably warmer in atmosphere, with an eclectic mix of clean white curves, sandstone, wood panelling and the occasional injection of fiery red and black in the dining area. There's also a better demarcation of zones for relaxing and for having a nibble.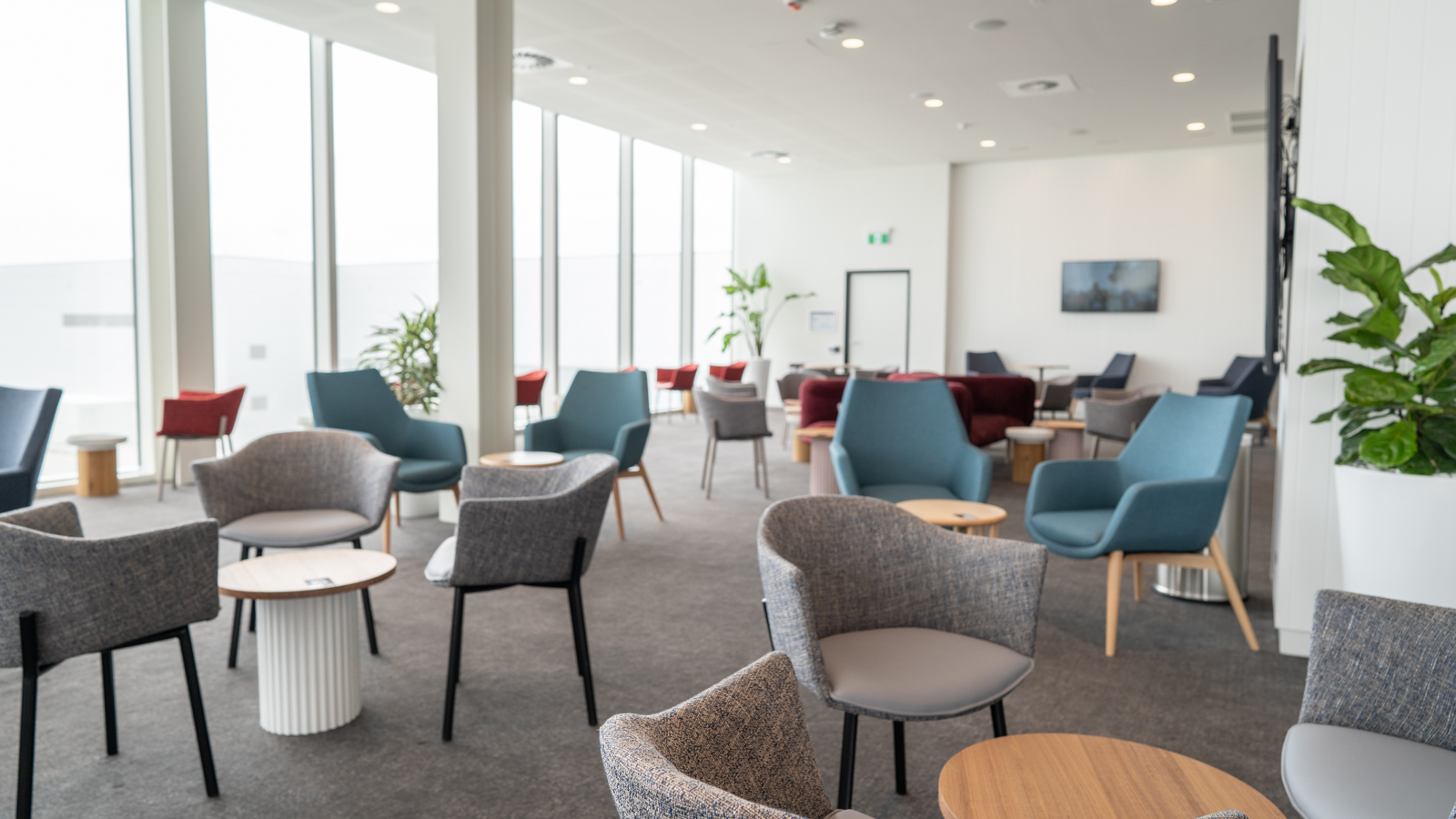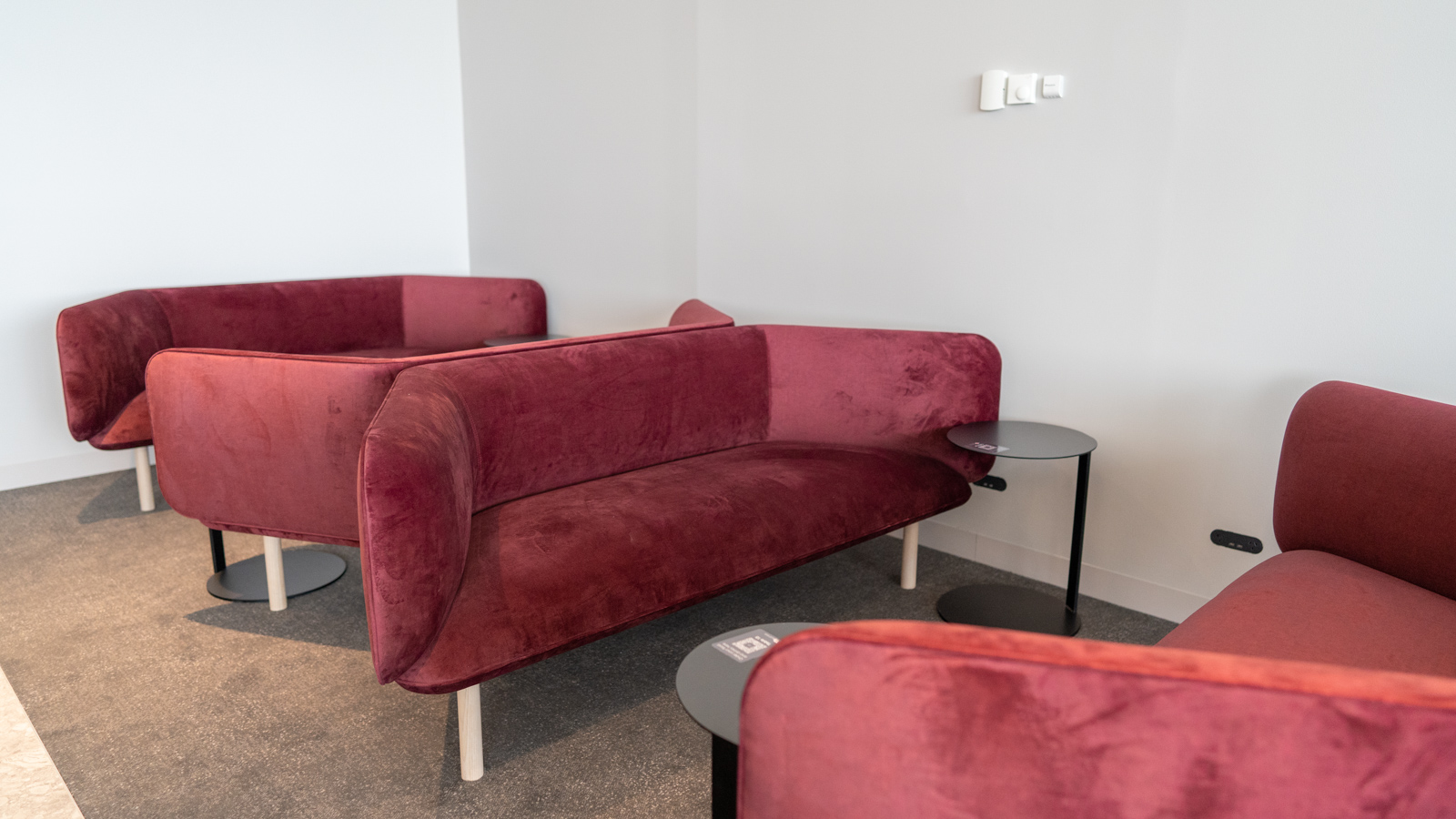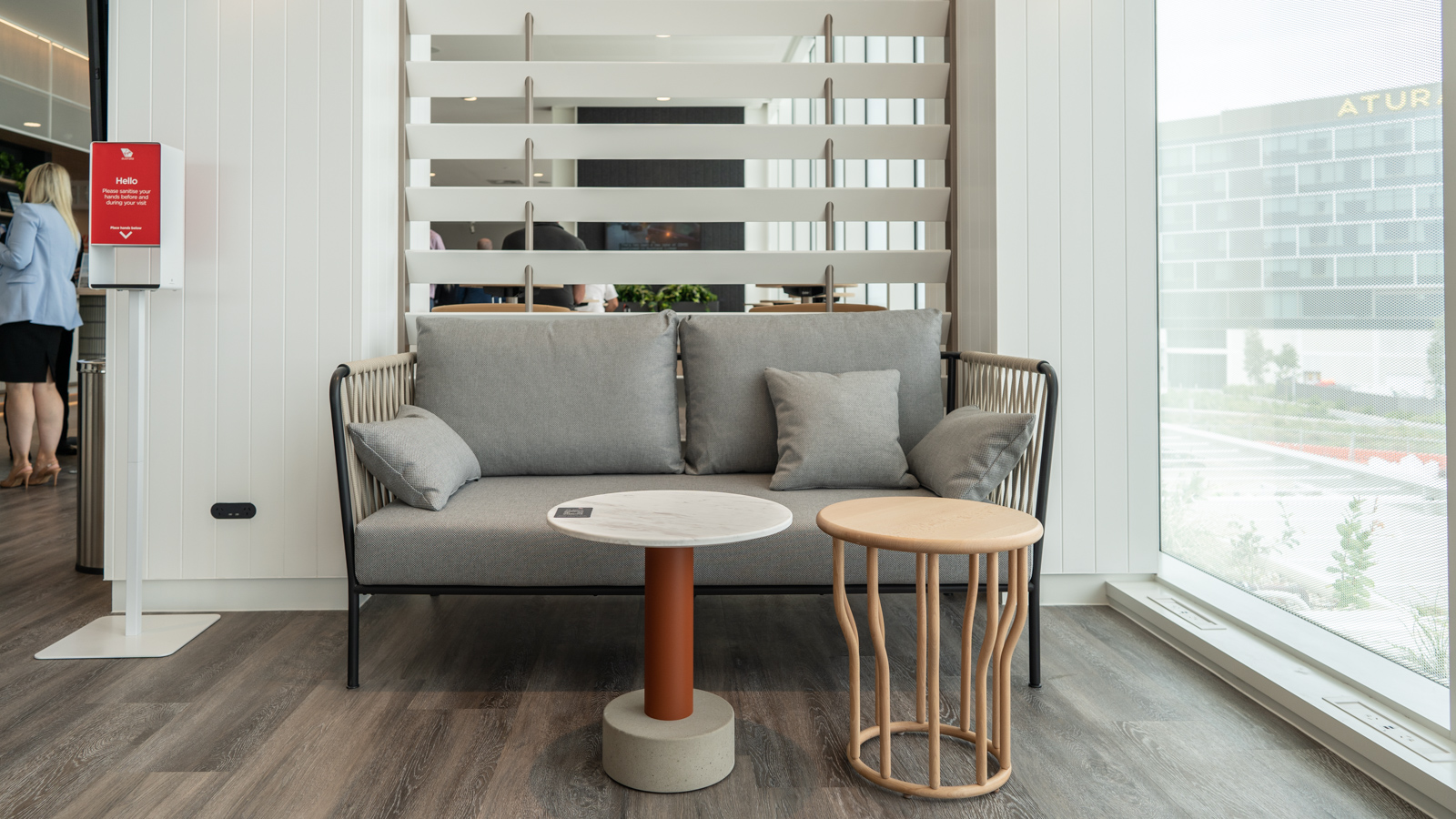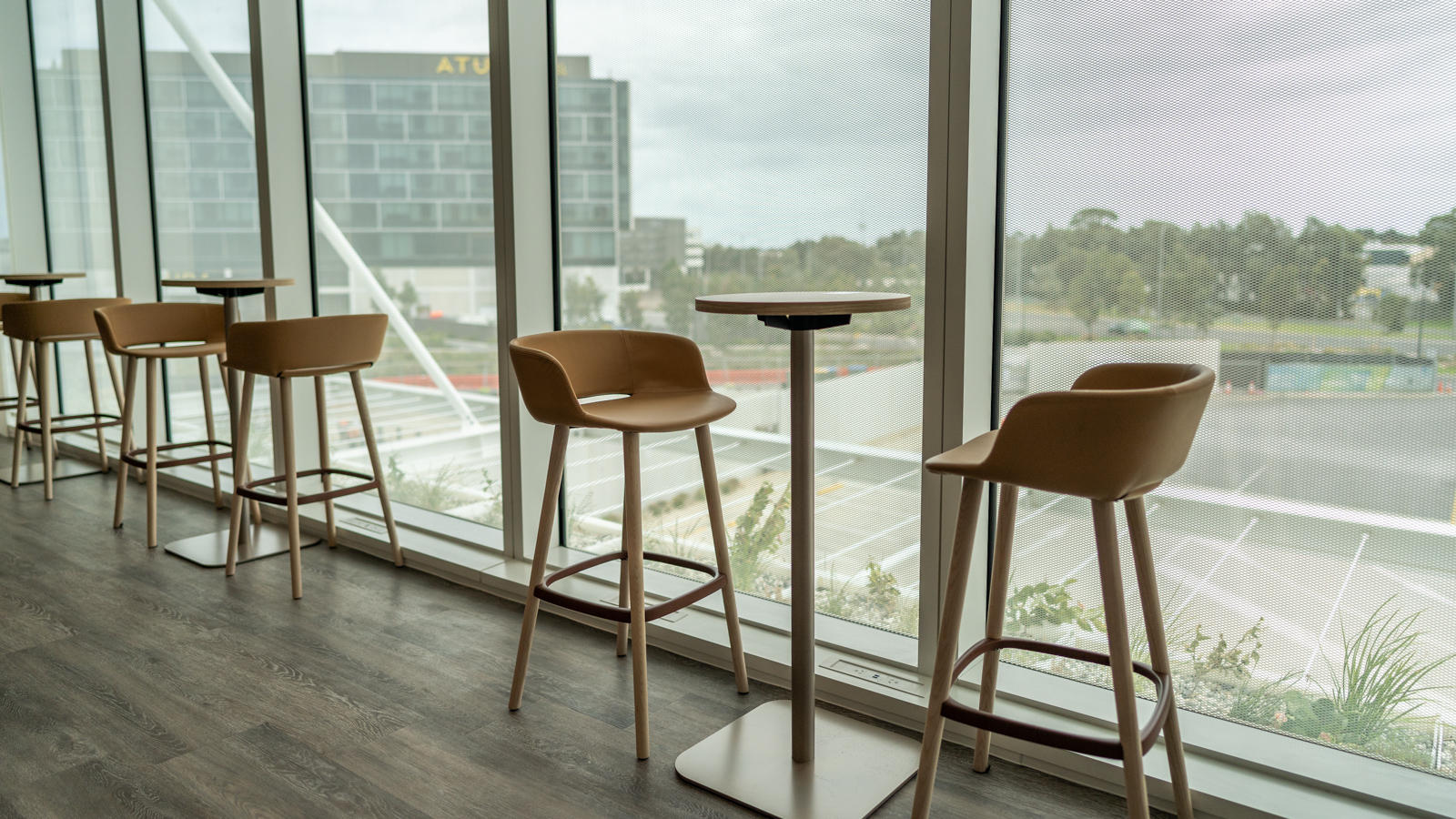 'The Library' is a dedicated work area with PCs, printing facilities and power sockets to keep topped up.
'The Gallery Lounge' is a space to relax with lounge chairs and a TV.
'The Sunroom' is also designed to be a cosy place to chill out.
'The Long Stay' is tucked away from the entrance and has a wide variety of seating.
In addition, the Adelaide lounge will continue to include a coffee bar, which transforms into a wine bar at night. Finally, the 'Cellar Door Hub' promises to be a feature space for seasonal local wine tastings.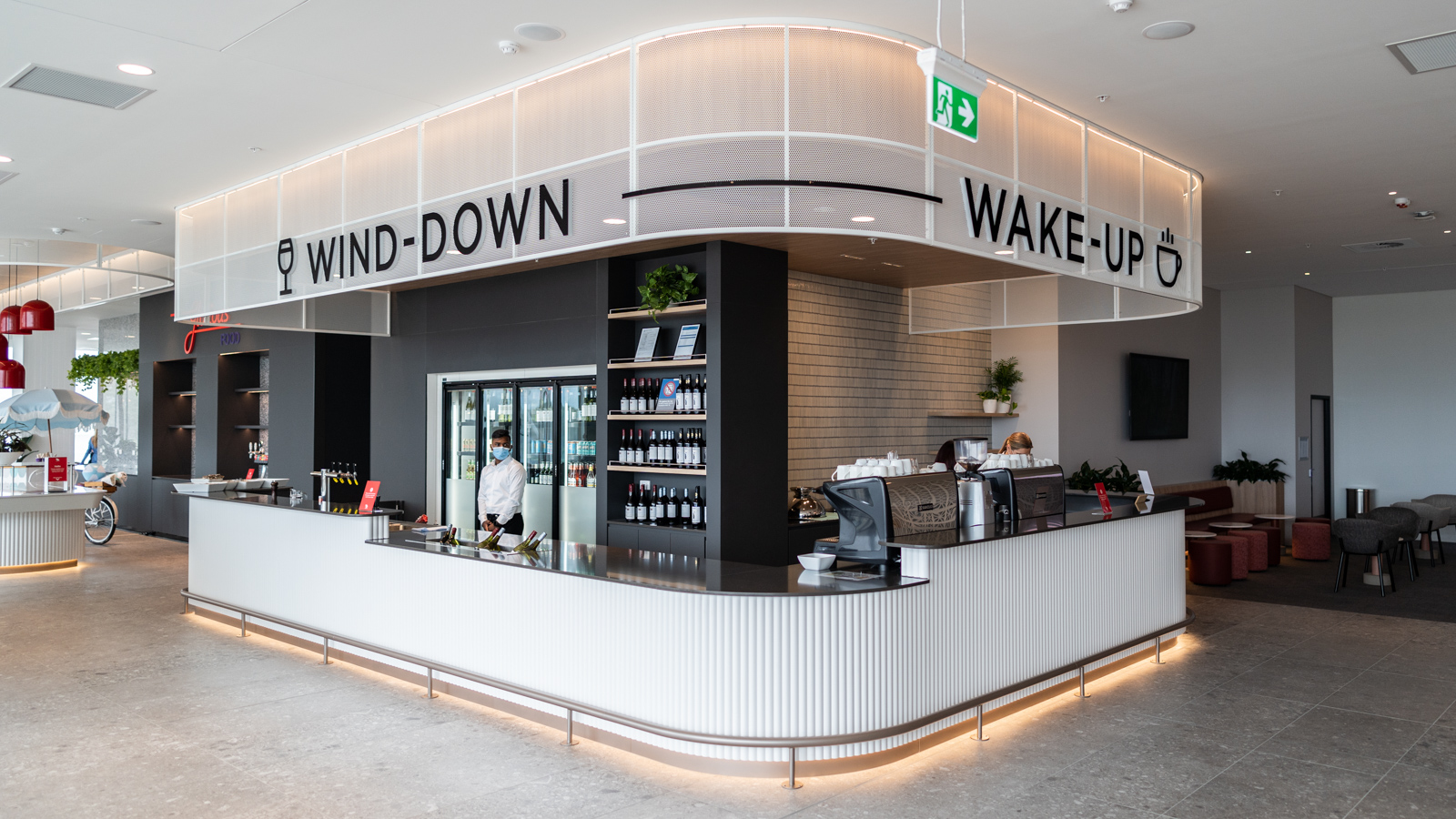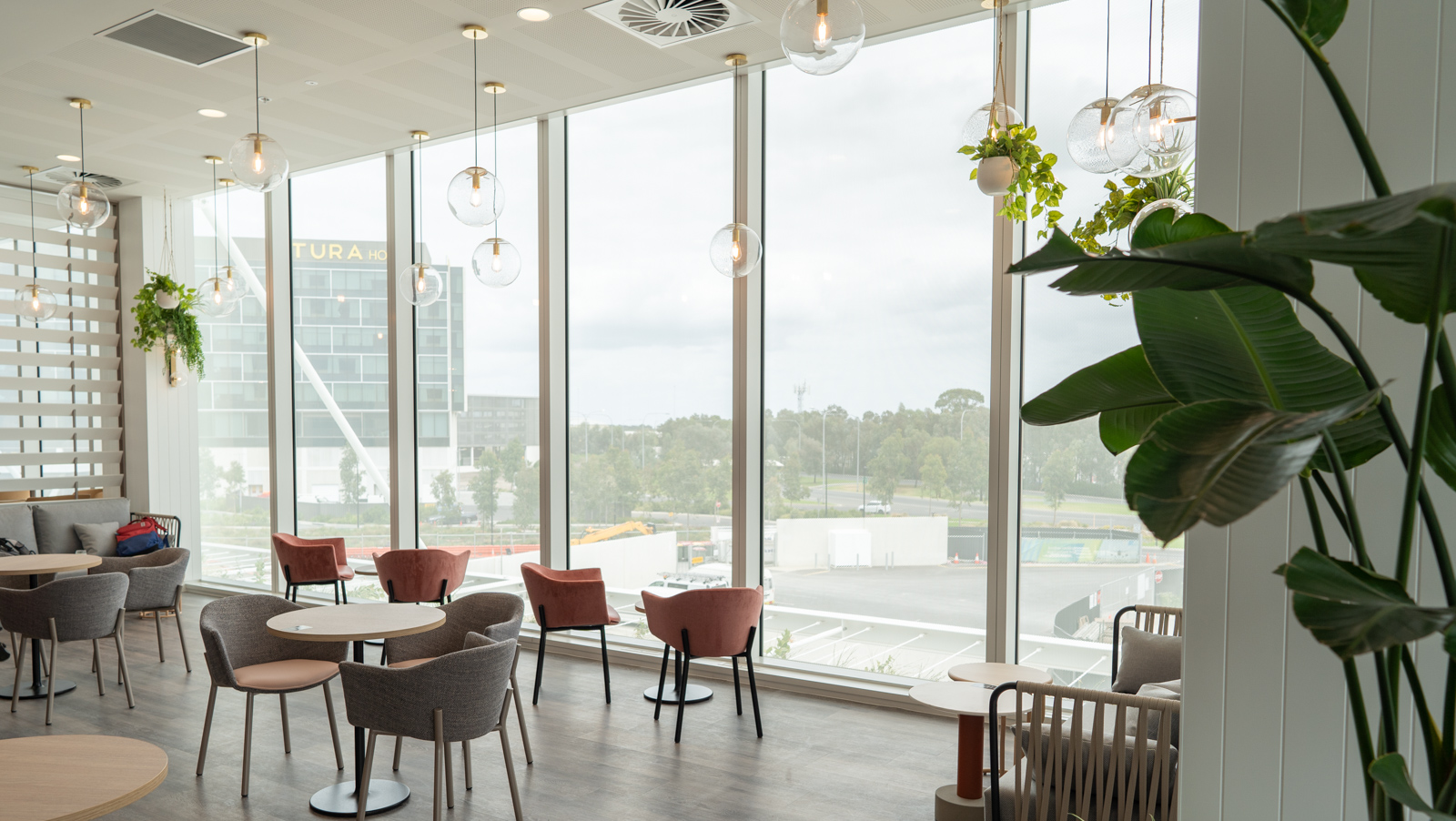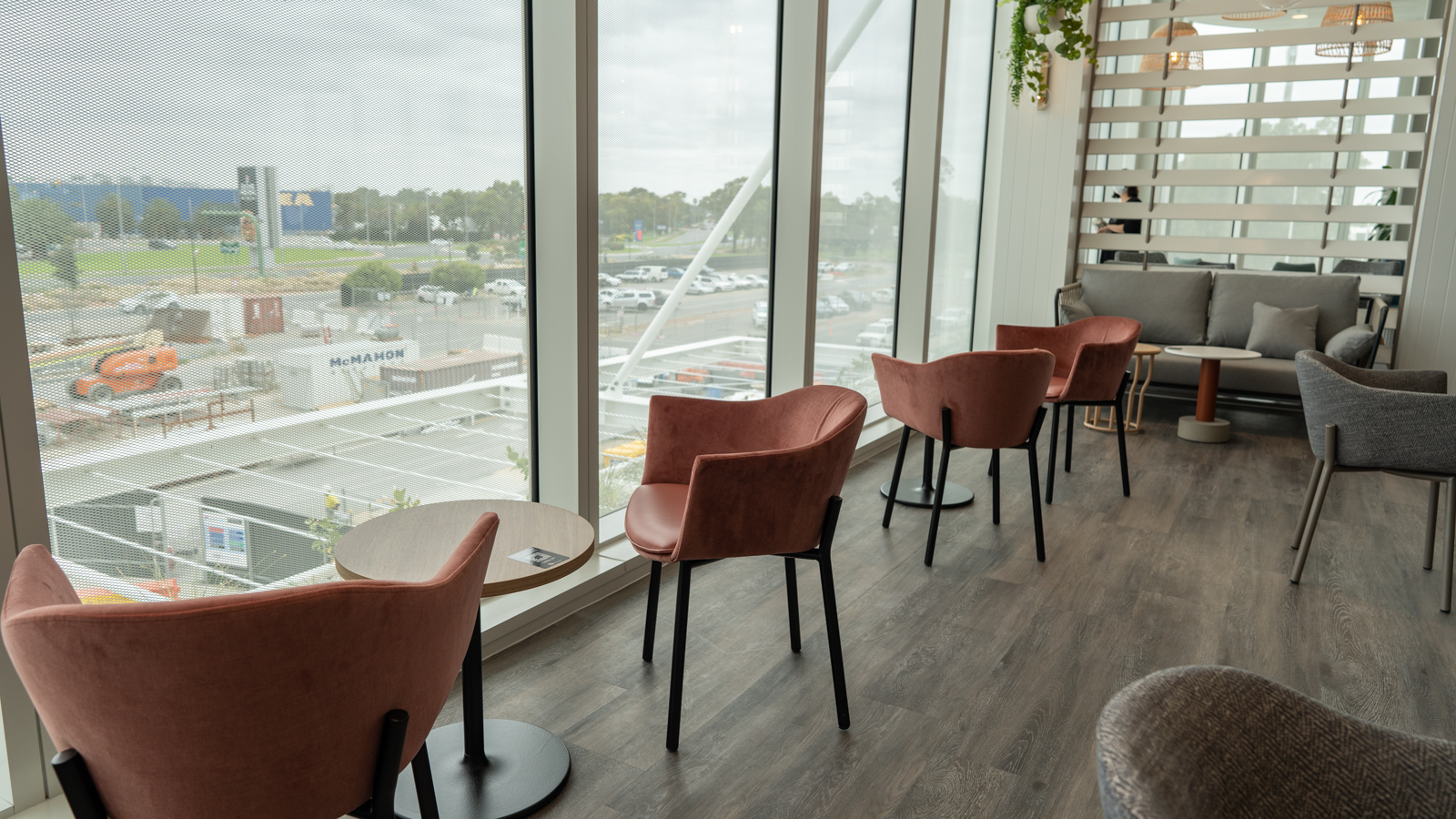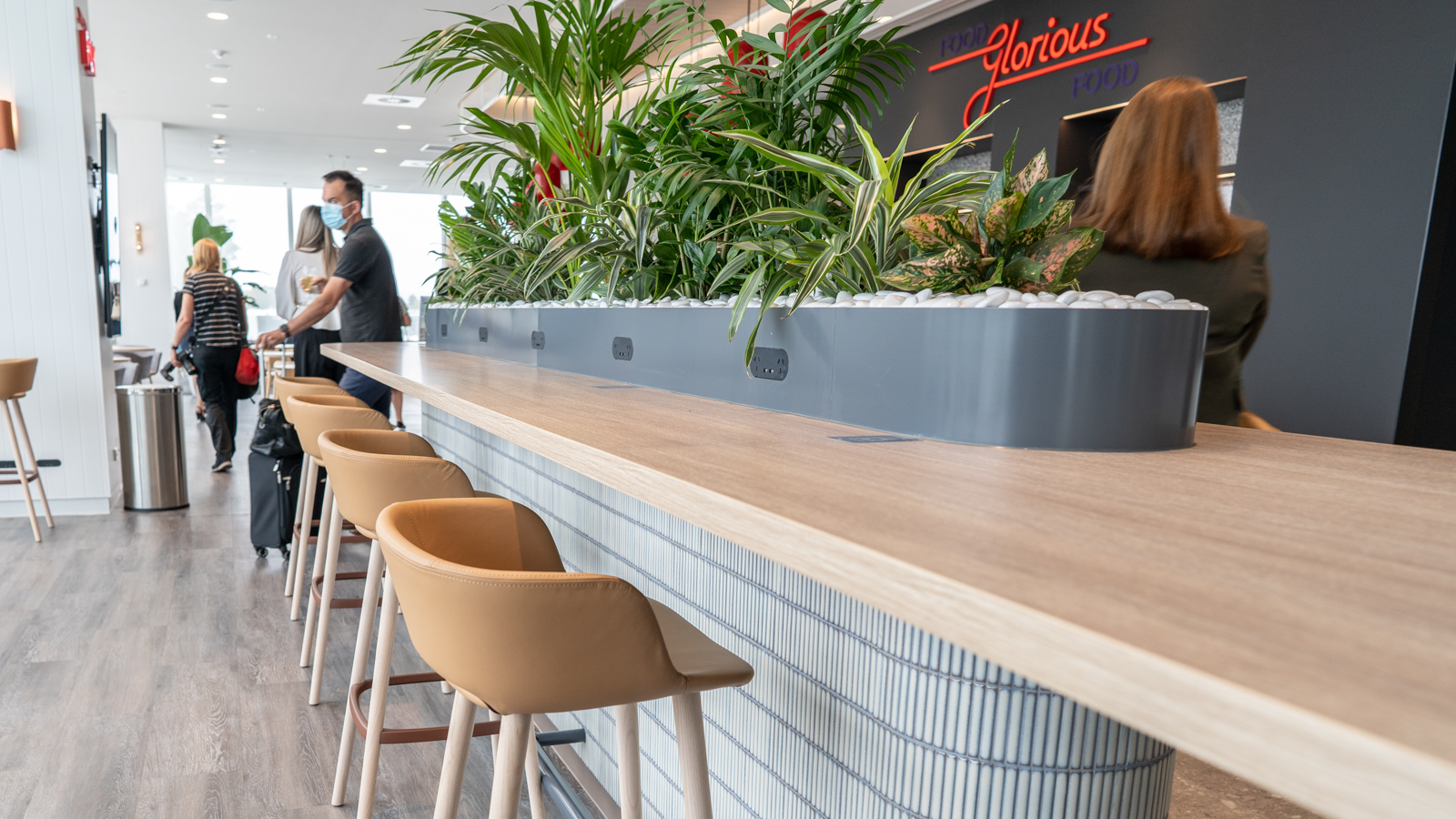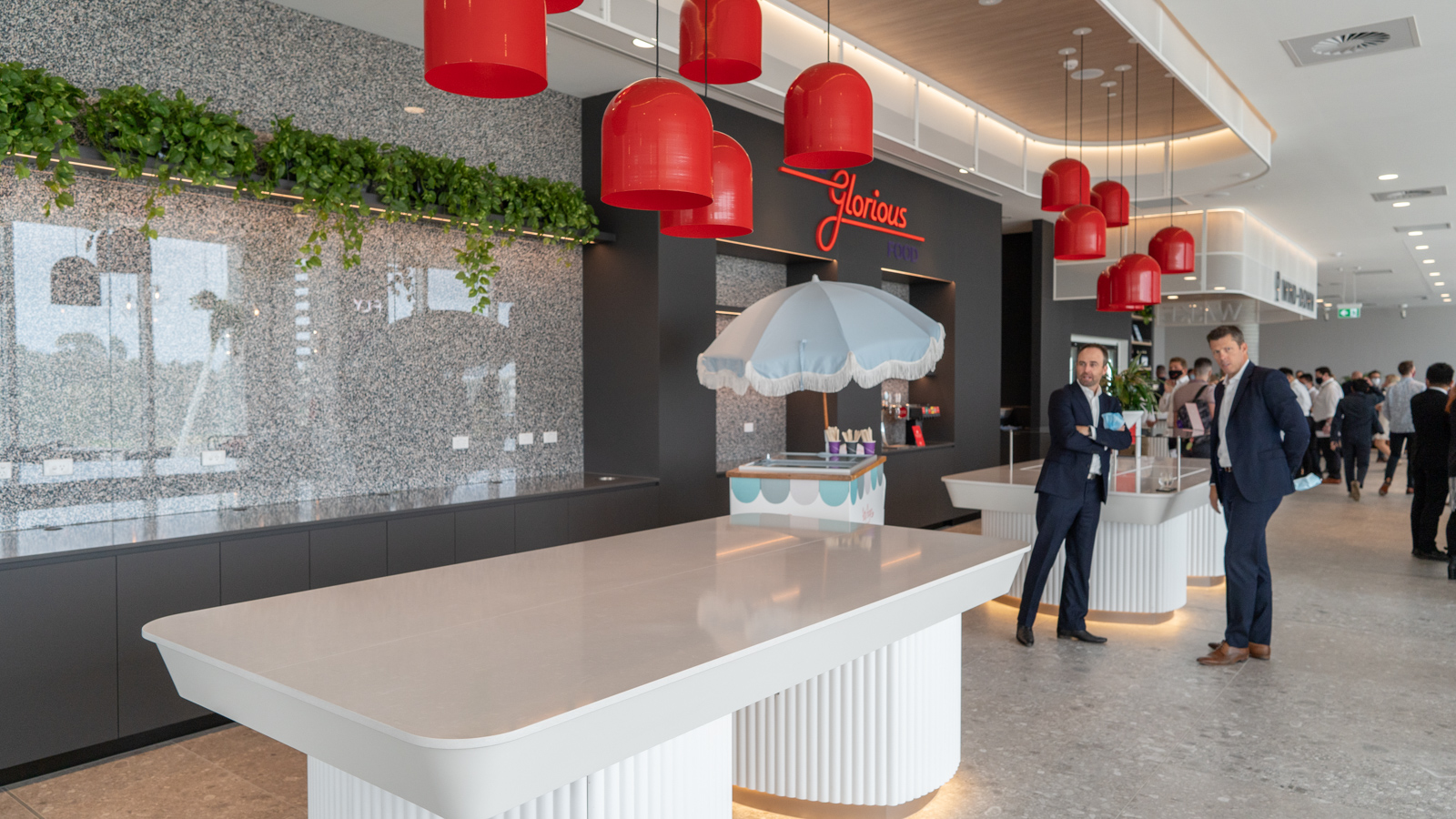 In true Virgin Australia style, we've really elevated the playful elements in signage, furniture and vibrant lighting features, adding pops of colour and energising moments, to enrich the lounge's natural material palette. It's a venue that's delightfully Virgin and provides frequent flyers with a warm and relaxing space when they fly.

– Russell Grady, WMK Architecture Director, 23 Feb 2021
Floor-to-ceiling windows offer plenty of natural light and expansive views of the airport's exterior, though you won't be spotting any jets from this side. The nearby Atura Hotel and IKEA are impossible to miss, though! If the sun's shining, it does get a bit hot by the windows in the afternoon.
One potential improvement to Virgin's Adelaide lounge is a dedicated kids area or a separate quieter space to chill out, as all the lounge zones are still situated in a large shared area.
Food and drink
Virgin Australia has also unveiled a new lounge menu, with a tech twist and table service. During the trial, lounge lizards can now order by scanning a QR code on their phones, with the order being delivered to the table. (Unfortunately, Virgin staff aren't able to take orders verbally at this time).
The revamped menu features freshly-made sandwiches, wraps, salads and healthy snacks. Apart from toasties, proper hot food is notably missing from the menu, for now.
(Until Saturday 27 February 2021, lounge guests can also enjoy complimentary mini burgers and coconut velvet ice cream tubs from Betty's Burgers, in addition to the usual lounge fare).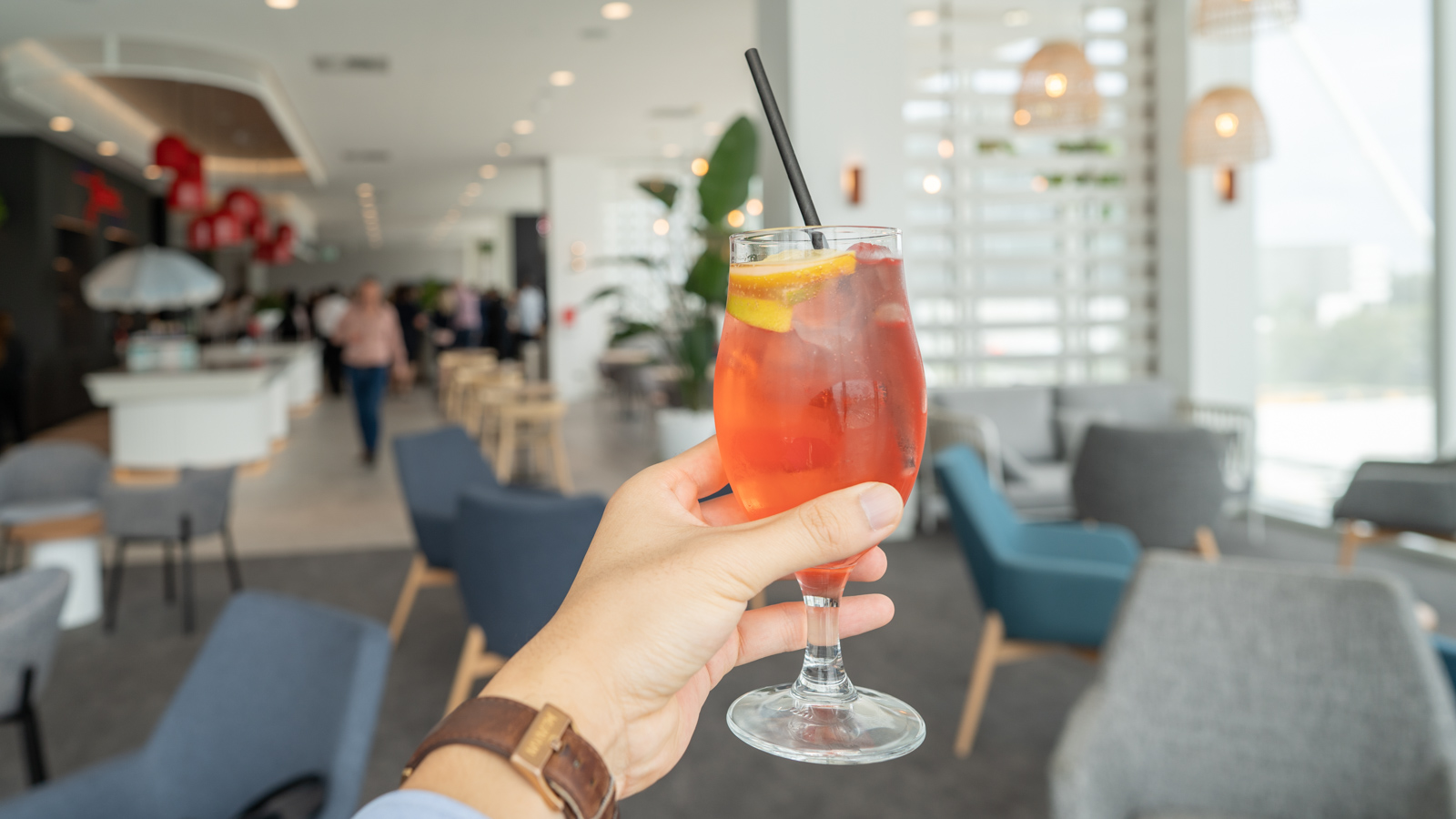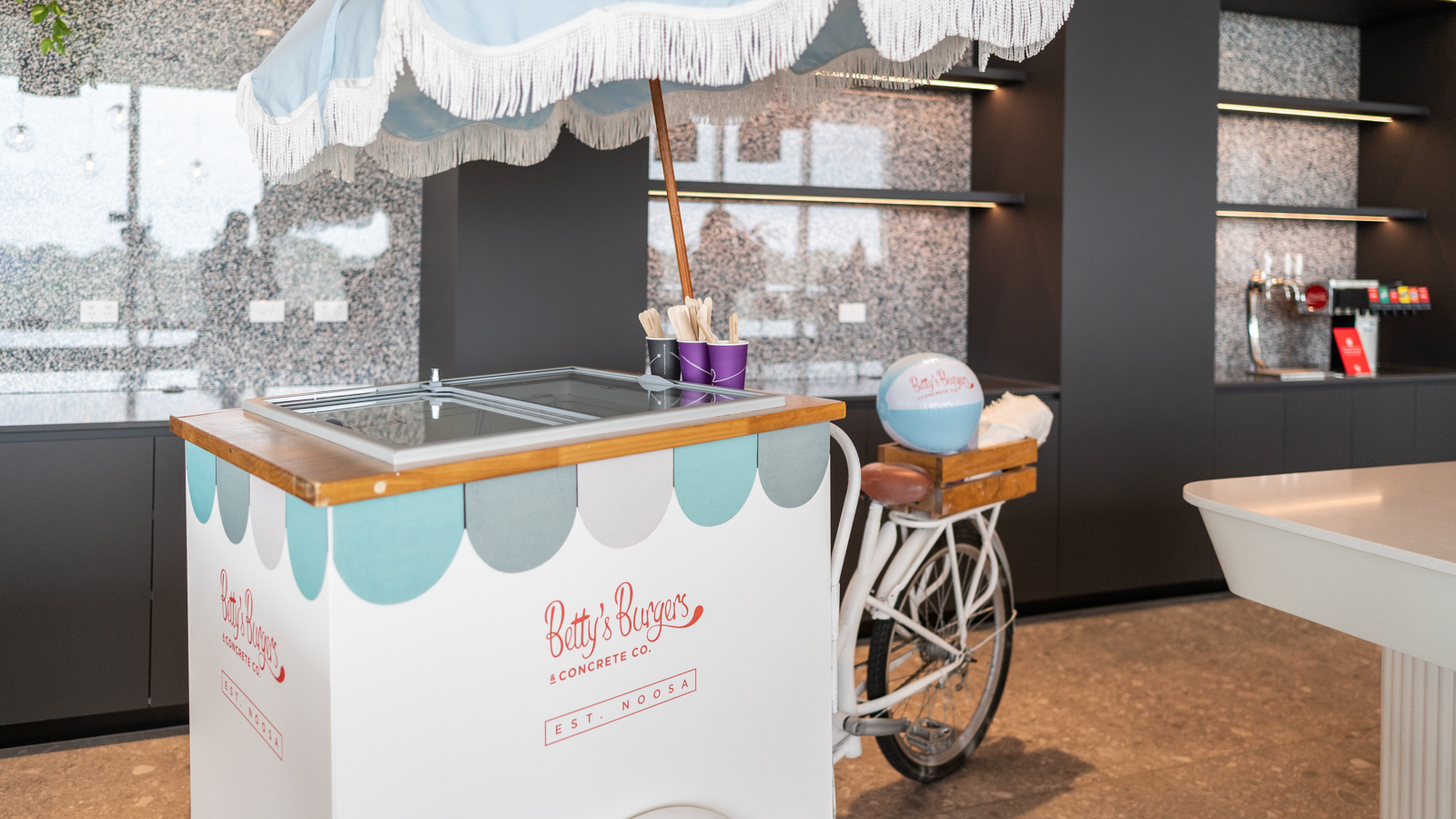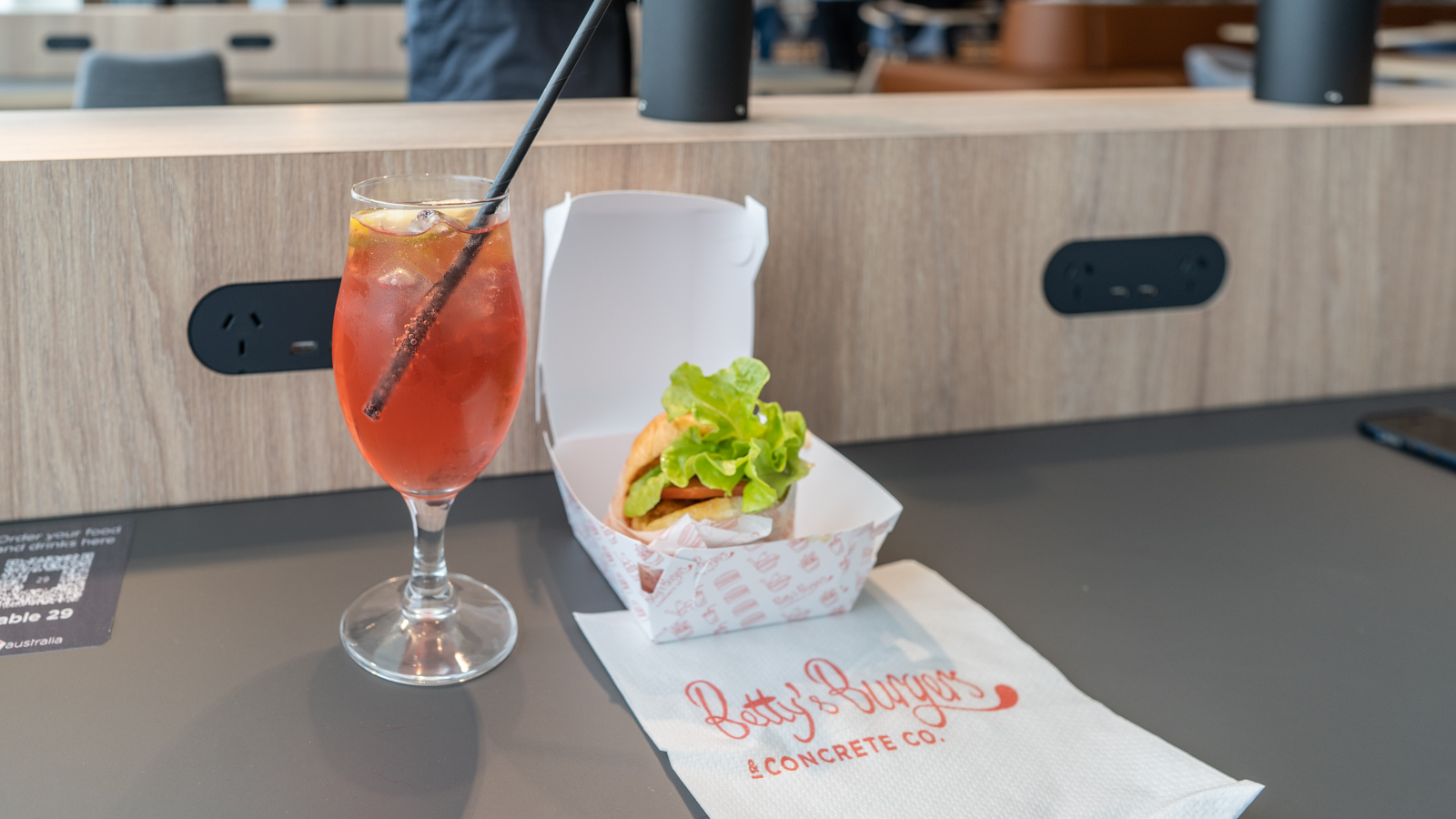 On the menu
Sandwiches: Chicken with avocado, walnut and rocket
Wraps: Roast vegetables with red pesto and lettuce wrap
Snacks: Crudité plate with hummus, carrots and pita bread; cheddar cheese and crackers; protein bowl with wilted spinach; fresh-cut fruits; Greek yoghurt with toasted muesli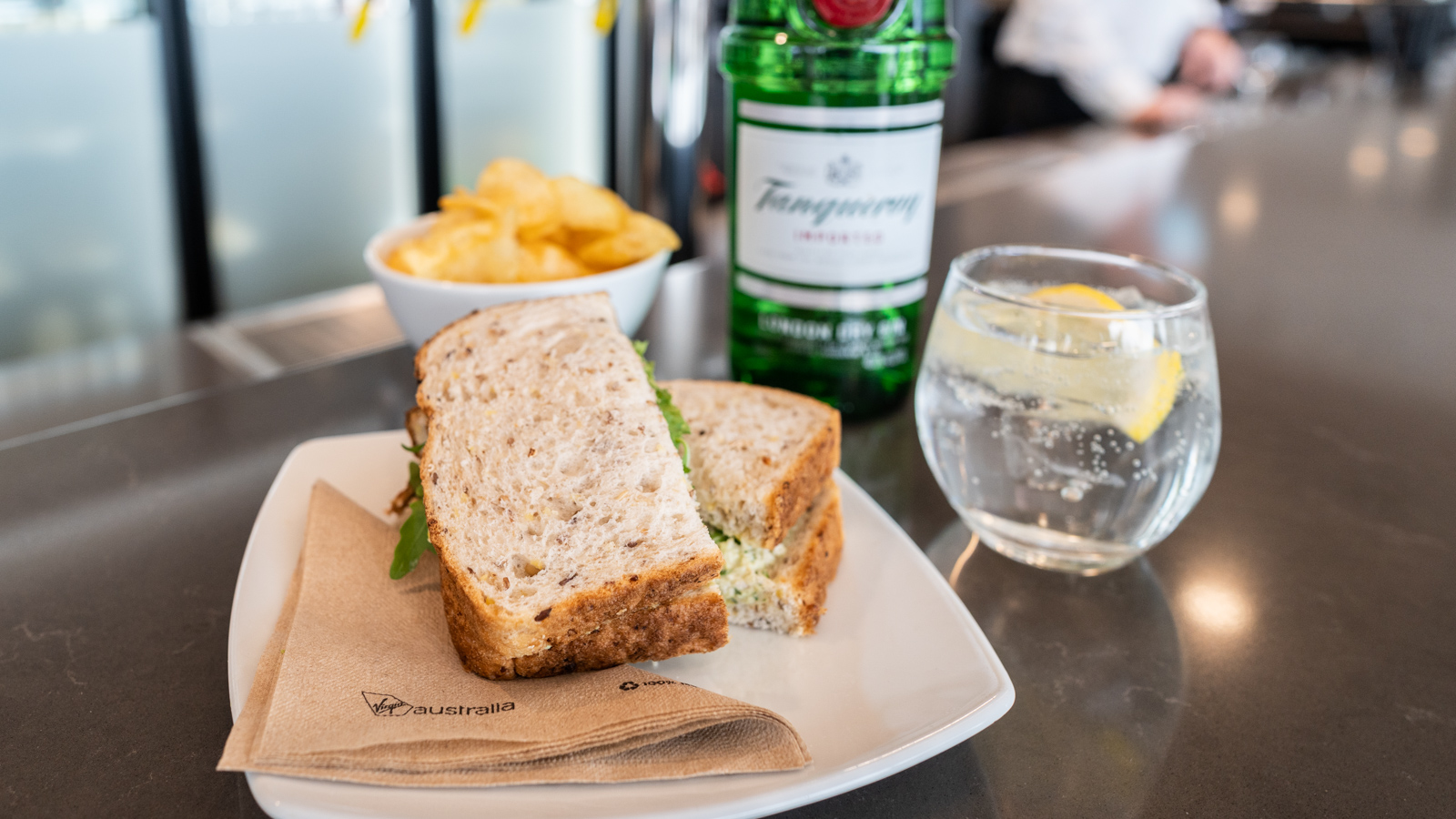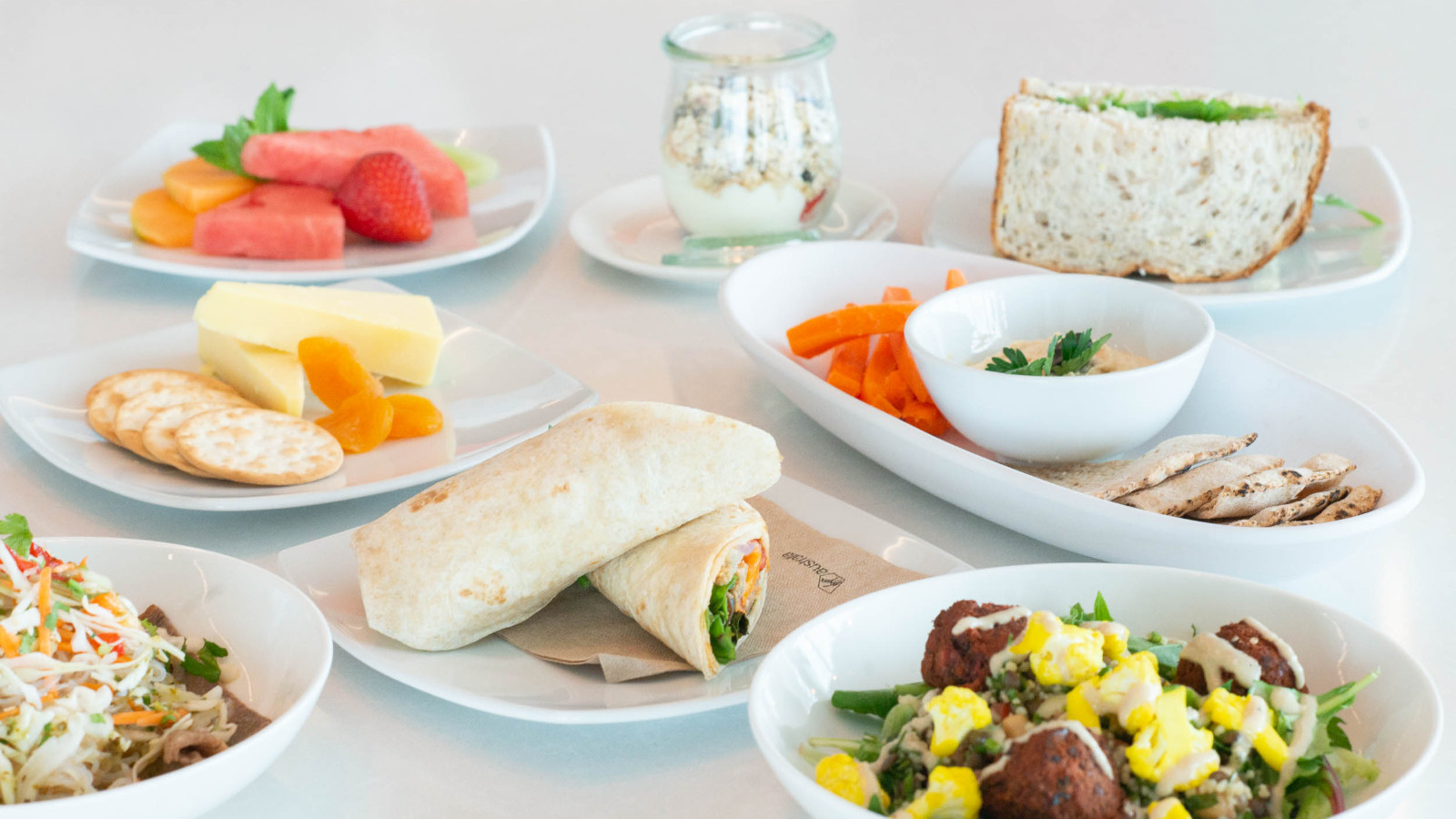 The bar now opens at 12pm daily for wines, beers and ciders – this was previously 11am across Virgin's domestic network. The range of alcoholic beverages includes South Australian wines and craft beers.
Interestingly, a limited selection of spirits is also available through online ordering — something not usually seen in Virgin lounges. At the time of review, these 'limited-time only' drops include:
Absolut Vodka
Bundaberg Rum
Jim Beam
Johnnie Walker Black Label
Tanqueray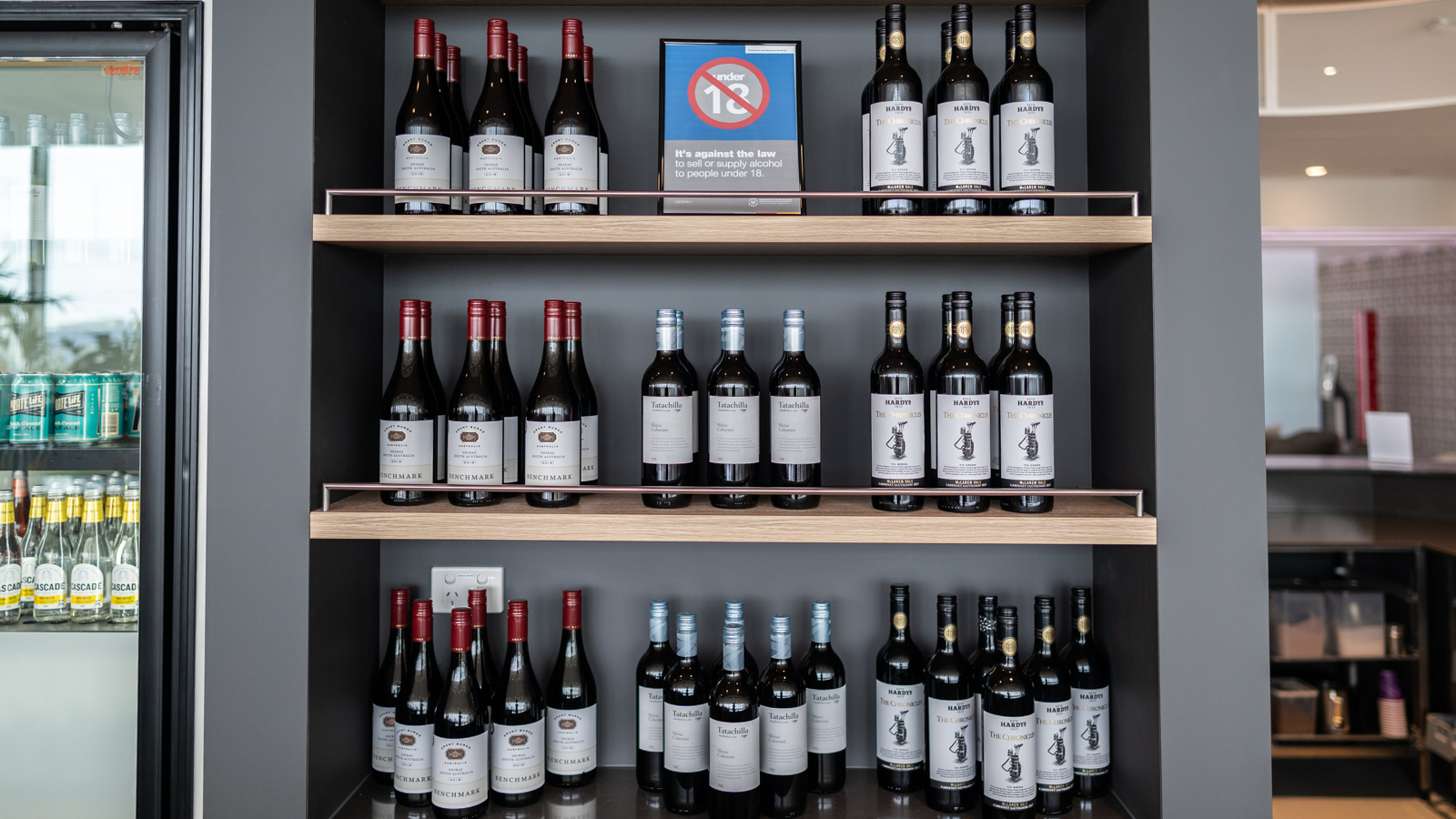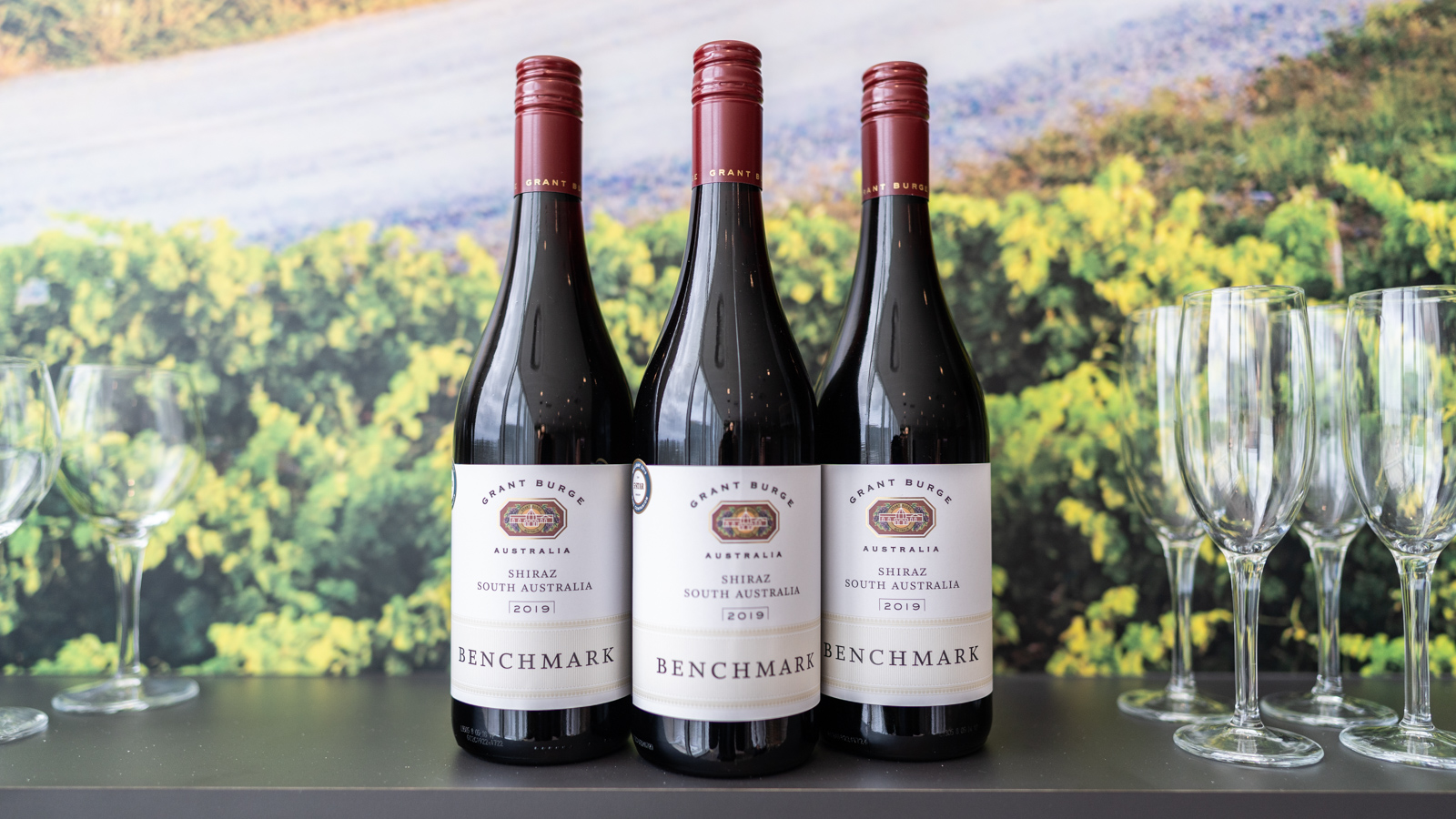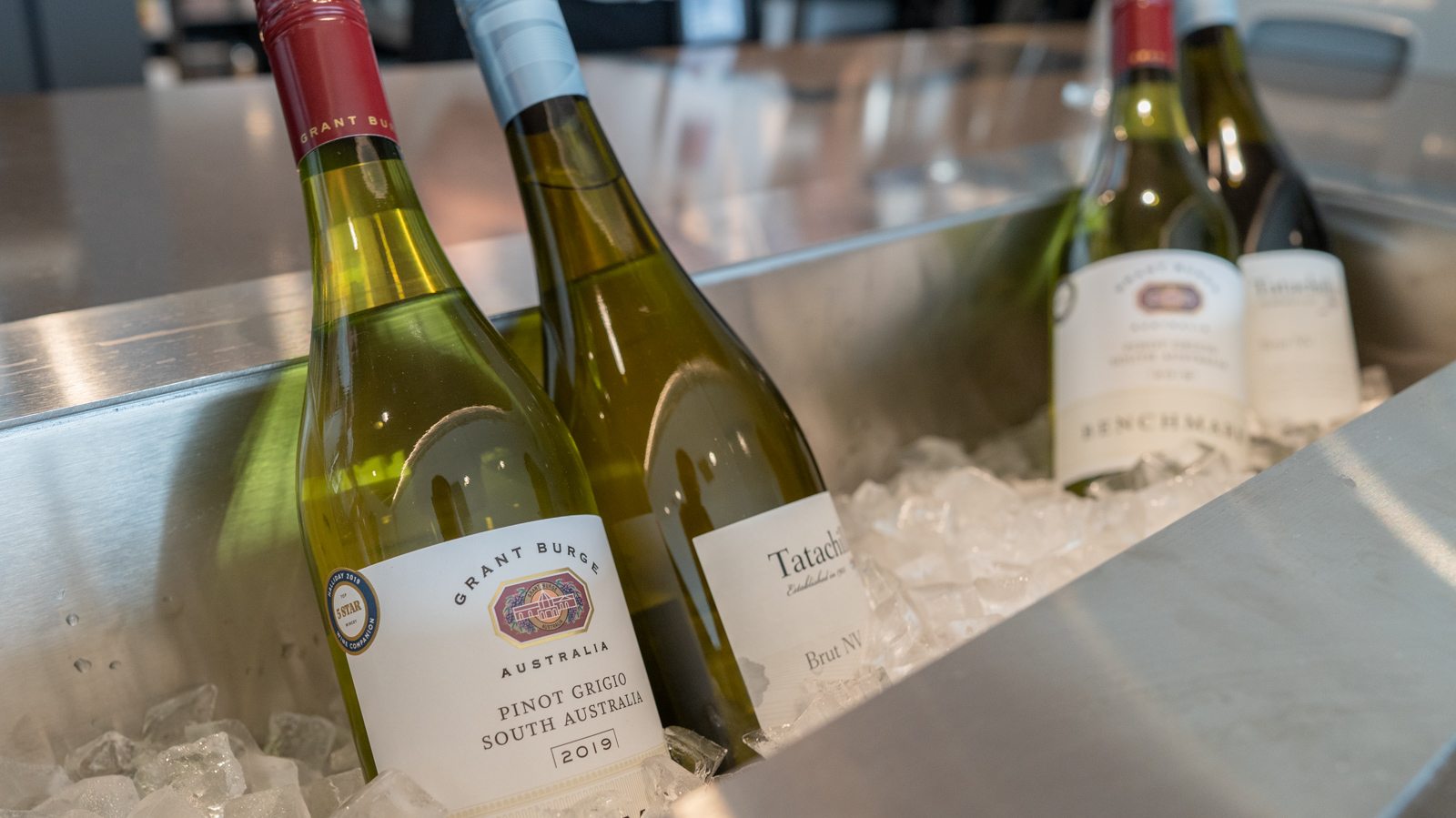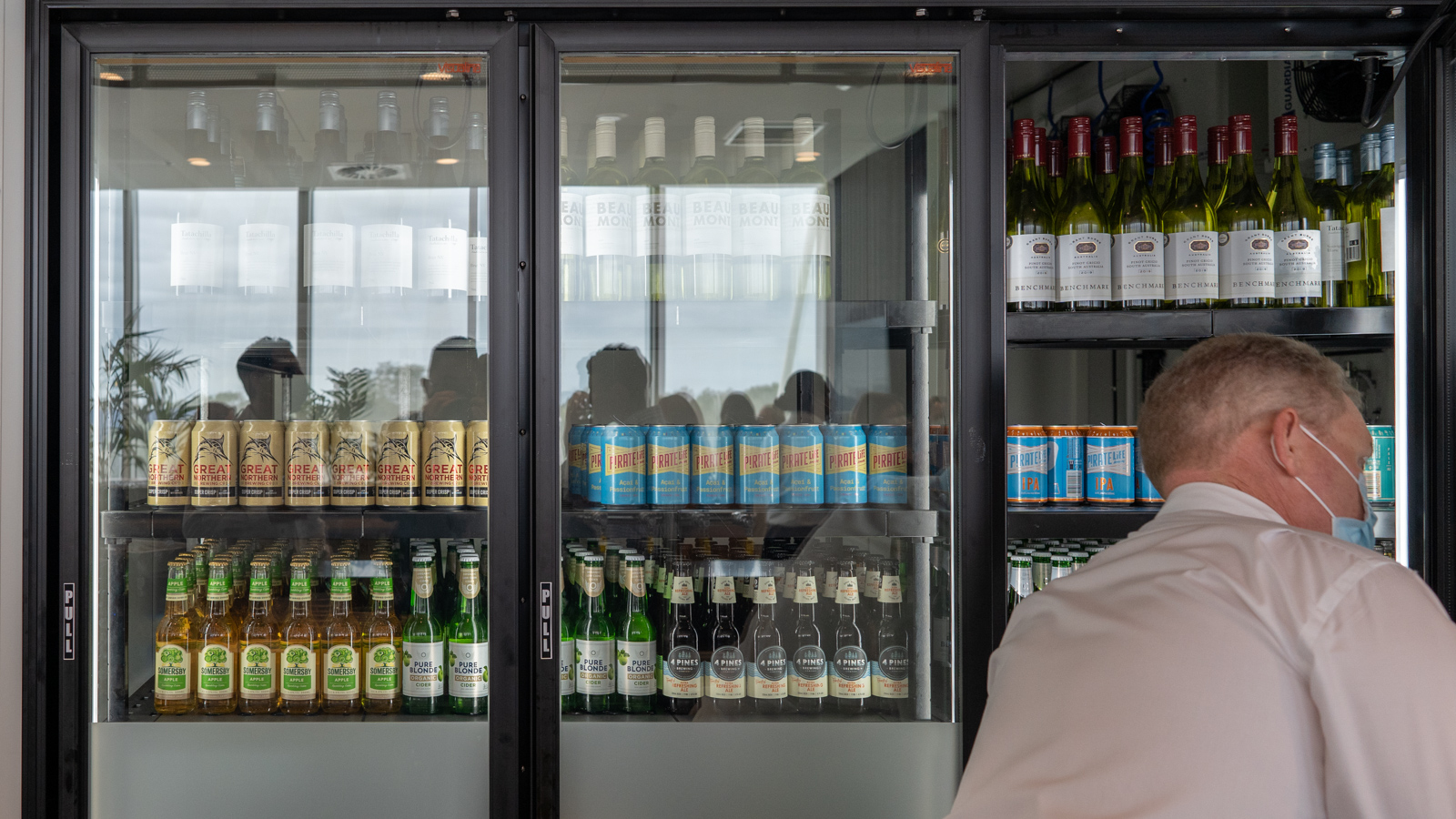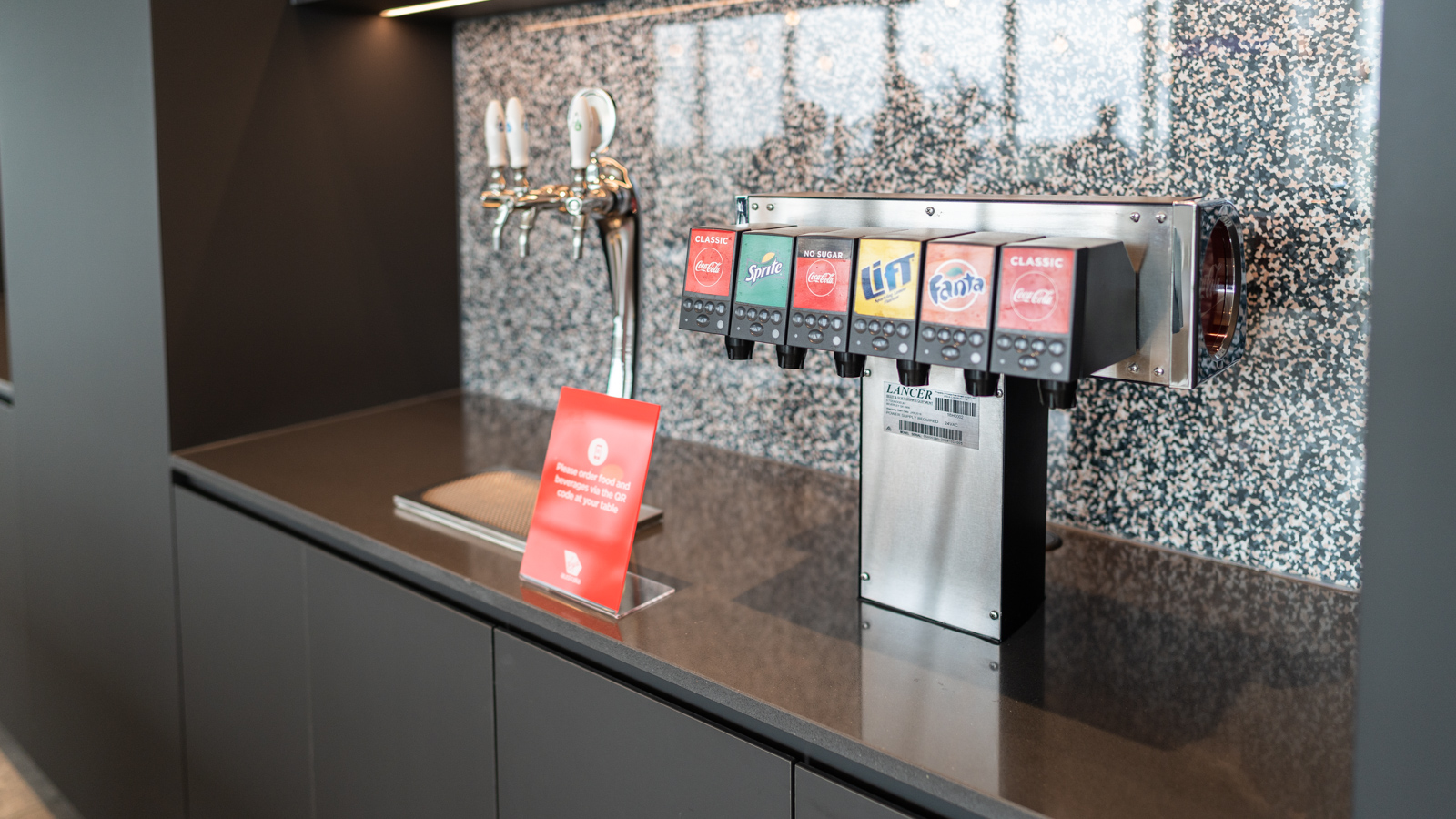 Amenities
WiFi is beamed around the lounge, of course, though speeds were noticeably slow on launch day — time will tell whether this improves.
The bathrooms are well kitted-out, and although temporarily closed due to COVID-19 policies, the lounge features shower rooms with floor-to-ceiling mirrors and bench seats.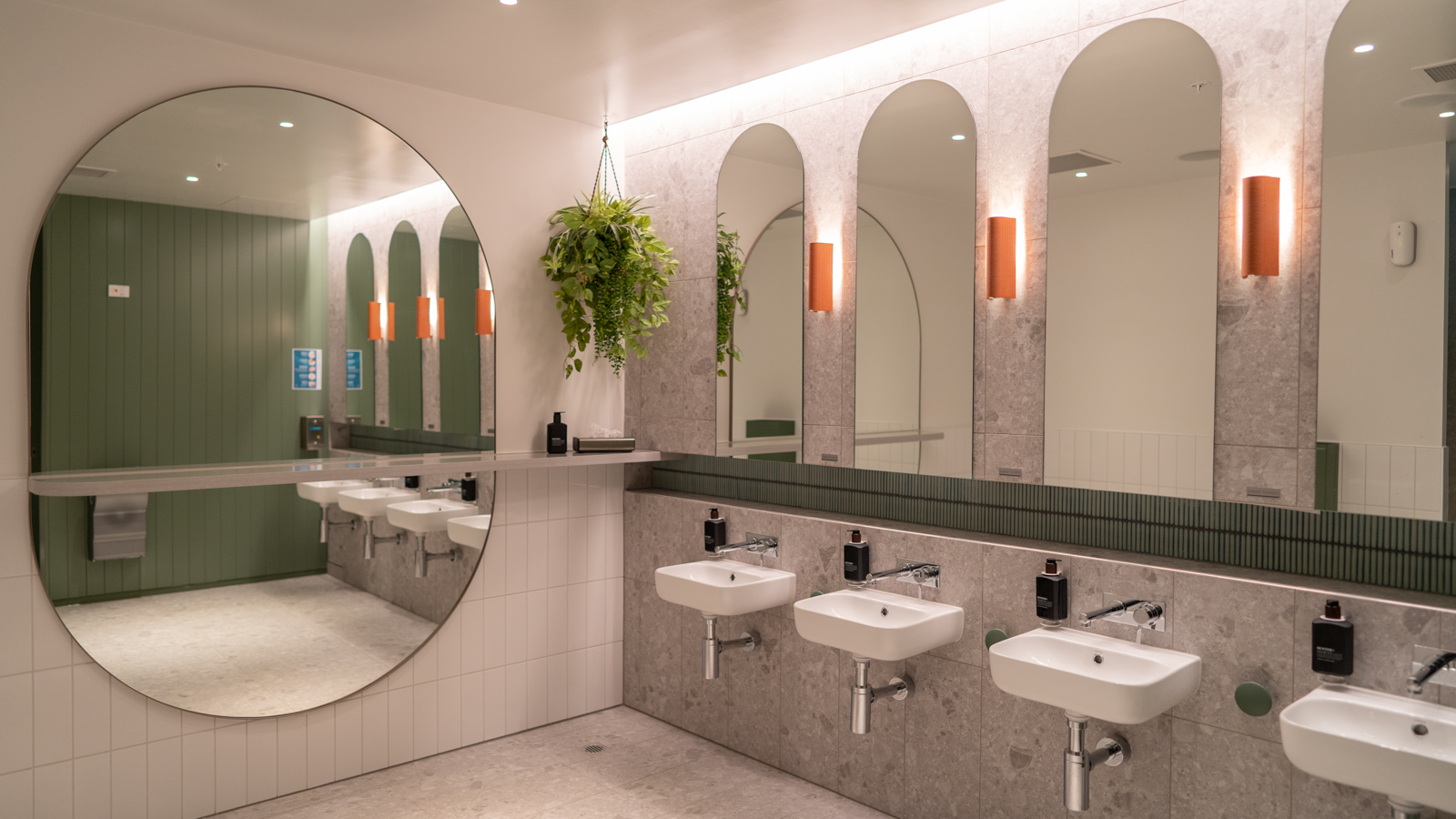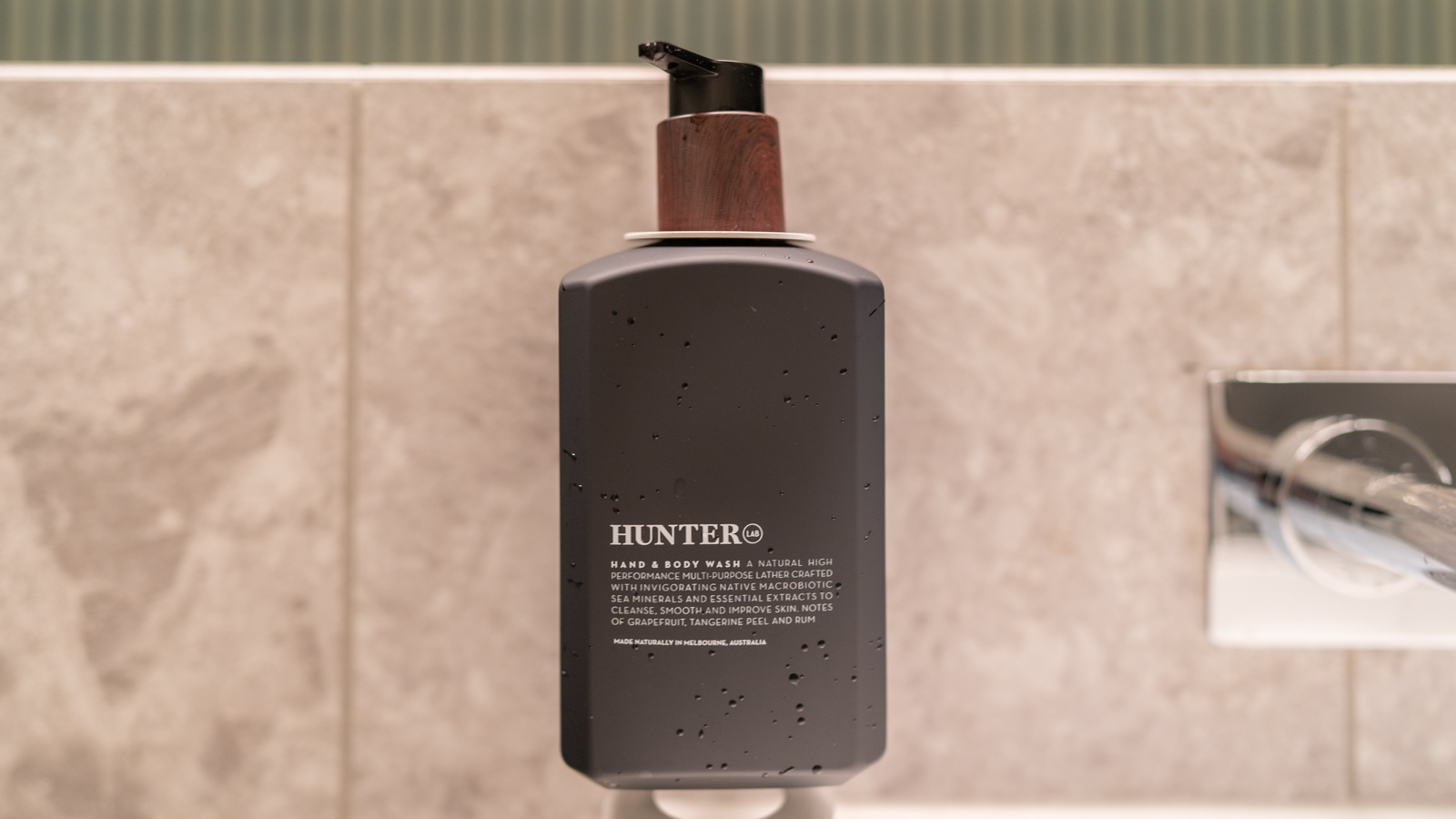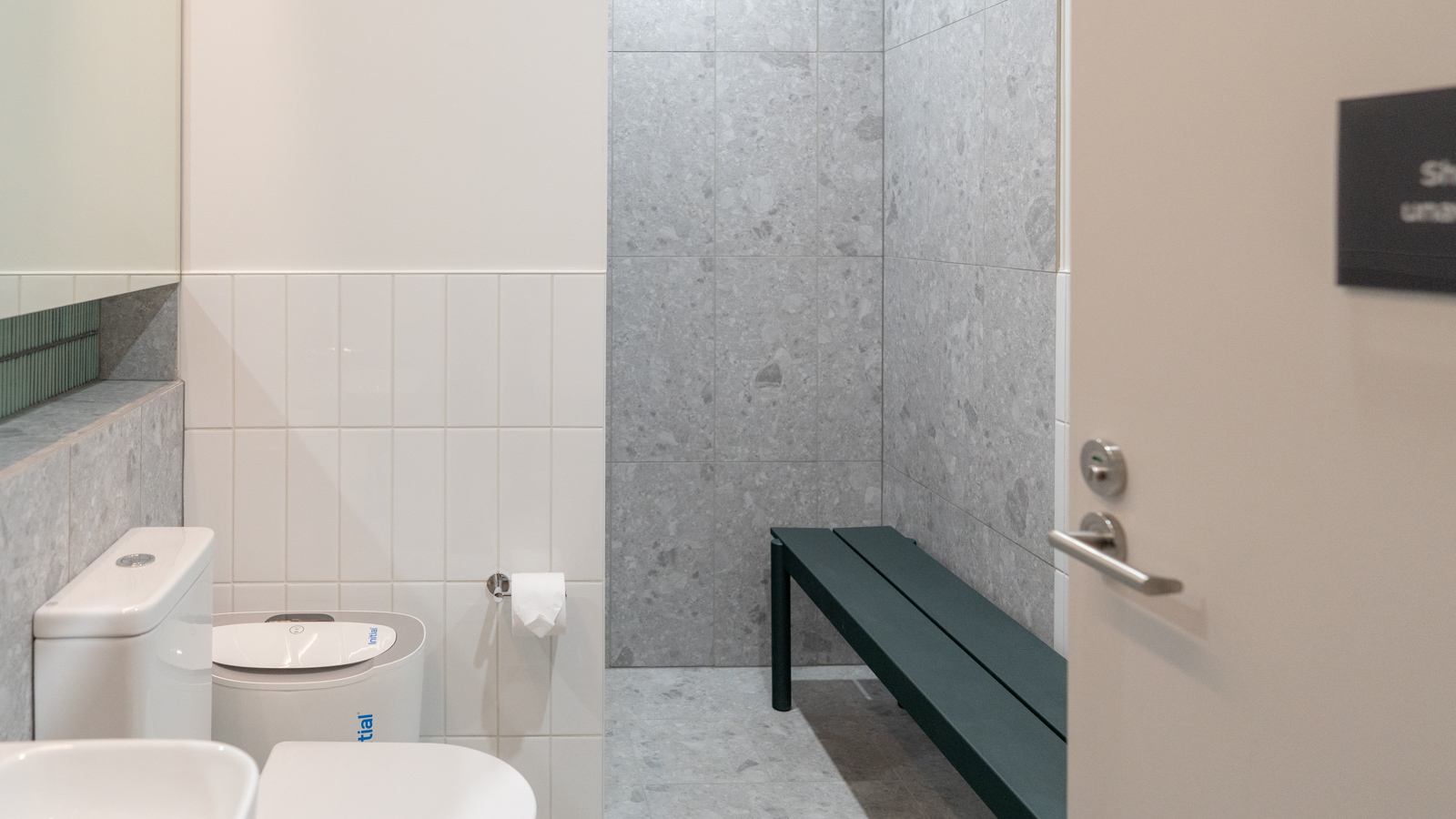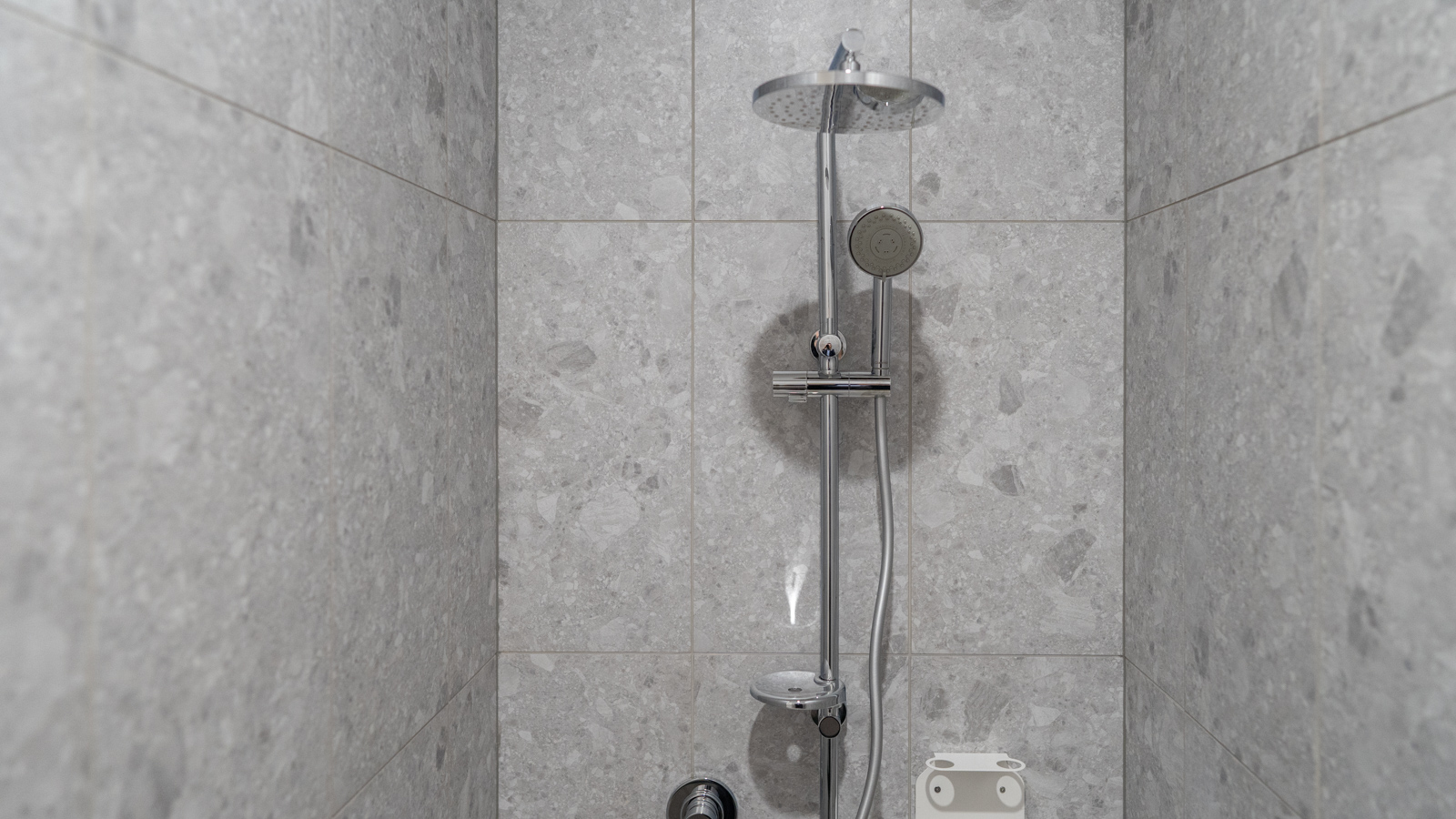 If you need to get some work done, The Library offers two computers and plenty of power points and USB ports, while still in close proximity to the all-important coffee and wine bar.
However, the two PCs are also temporarily out of action due to COVID-19 contact policies. This shouldn't be an issue as you shouldn't have any problems charging up your own devices.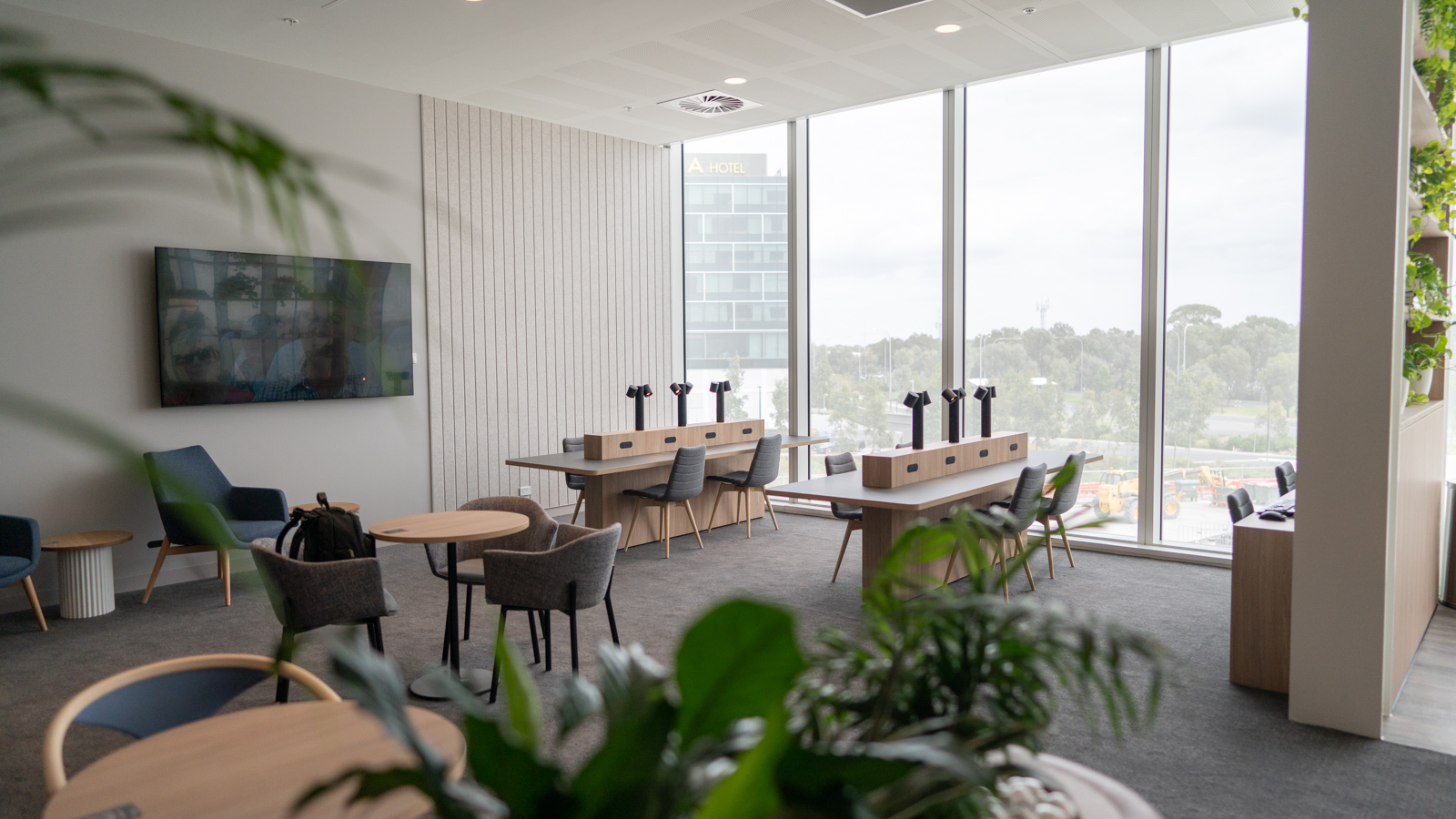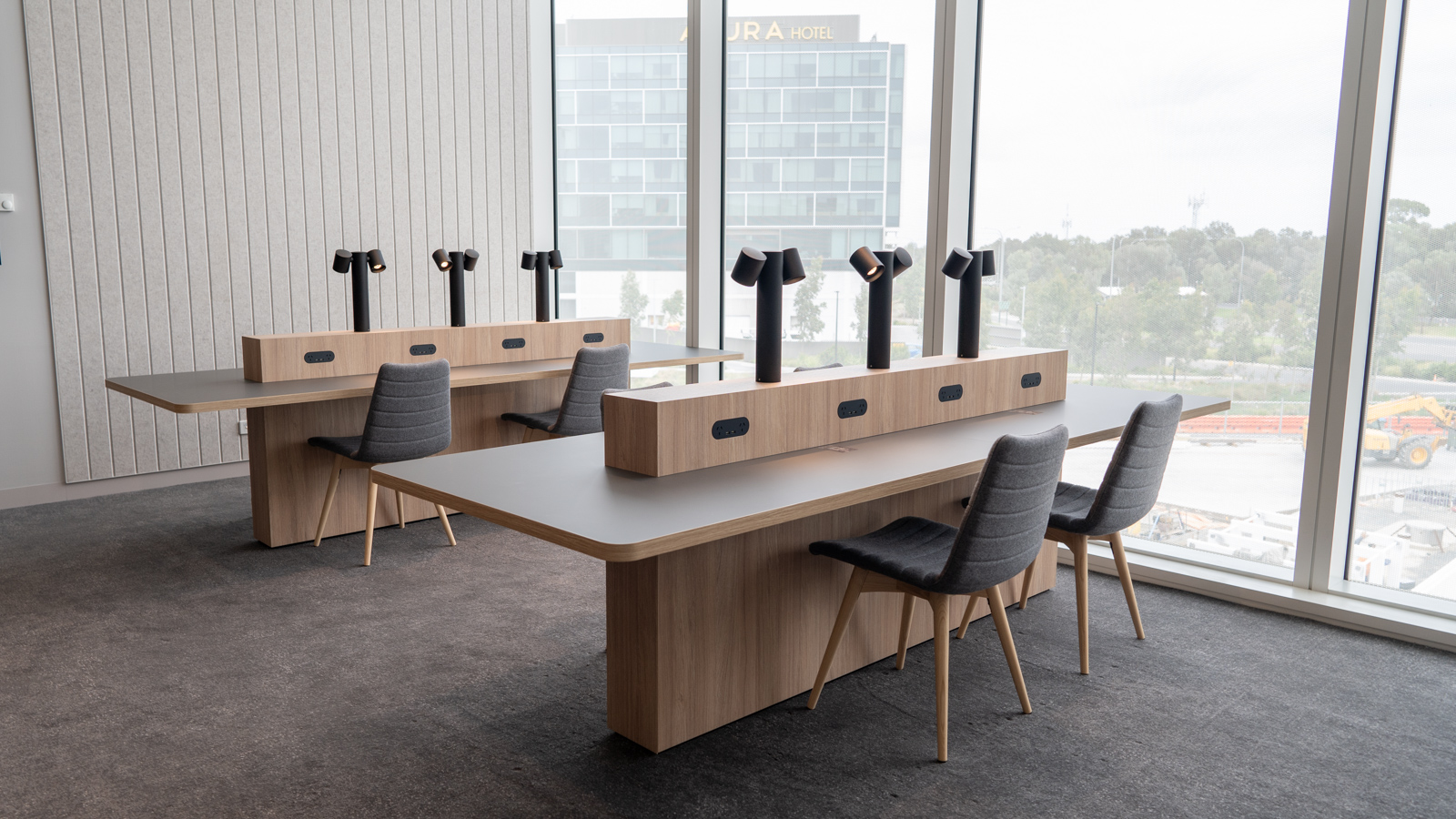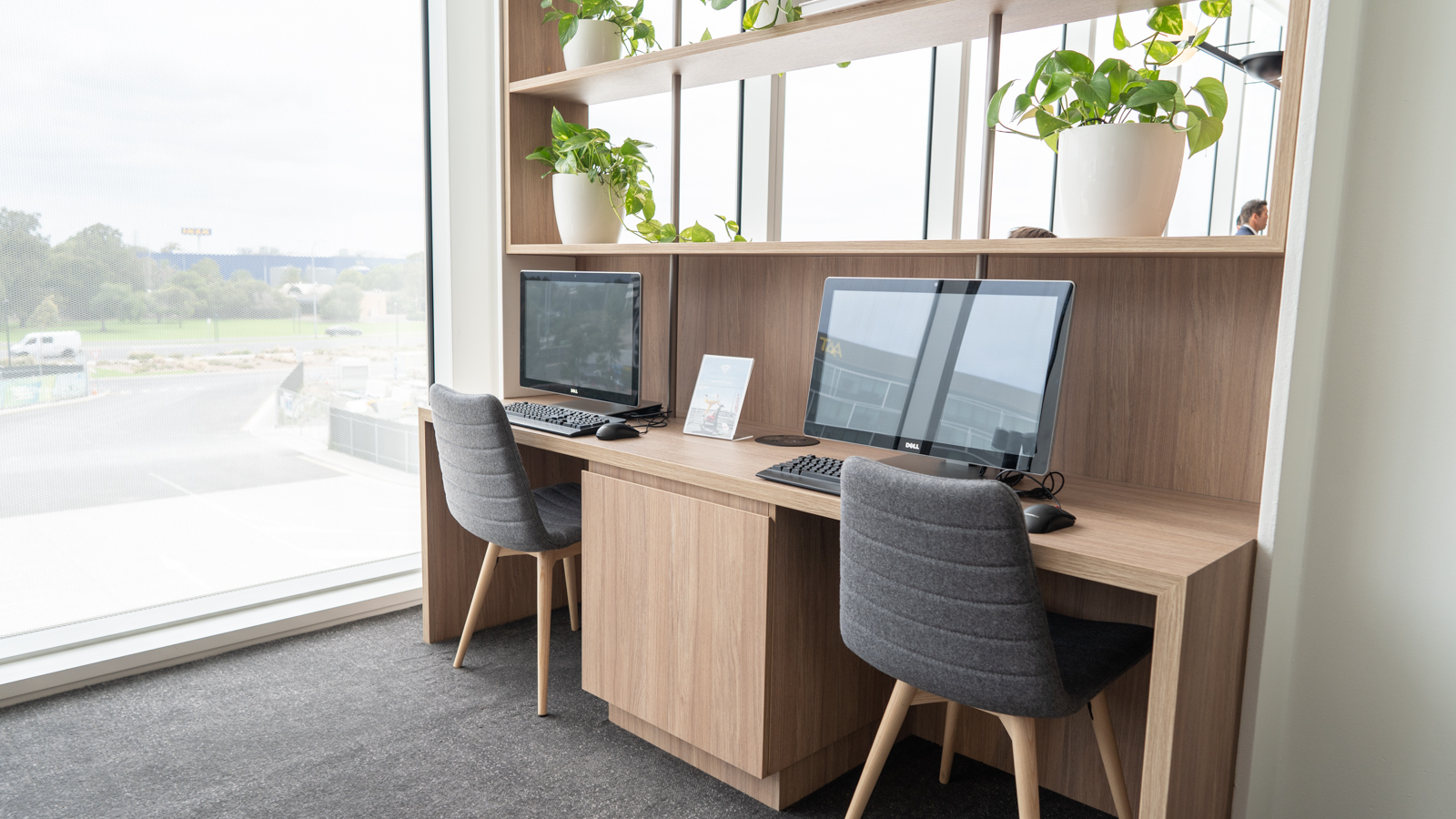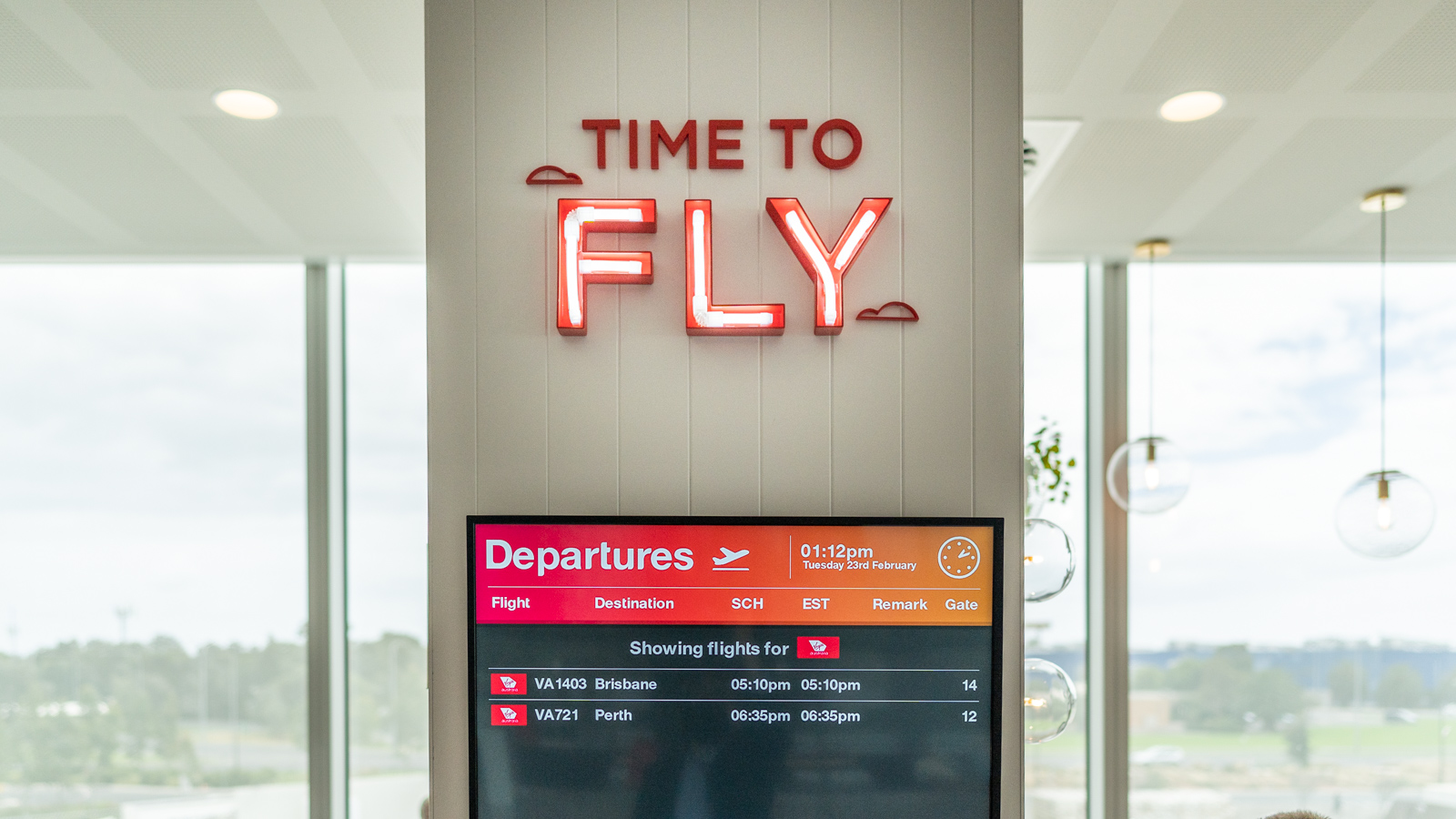 Lounge access options
Class of travel: Virgin Australia Business Class passengers before or after their flight
Frequent flyer status: Velocity Platinum (+3 guests) and Gold (+1 guest) frequent flyer members with a same-day Virgin Australia flight with on-arrival access possible. Also includes eligible elite status members of partner airlines.
Lounge membership: Paid members of Virgin Australia Lounge
Single entry pass: Velocity Silver members (2 passes) and other credit-card holders including the American Express Velocity Platinum Card, before a Virgin Australia-operated flight
Credit card: American Express Platinum, Business Platinum and Centurion cardholders, before a Virgin Australia flight.
Read more about Virgin Australia lounge access here →
The verdict
Virgin's new Adelaide lounge is generations ahead of its predecessor. The new space is multiple times bigger with an eye-pleasing design, and functional work/relax zones for business travellers.
It's encouraging to see Virgin finalising the future of its lounges, with the new stylings set to be rolled out to other cities down the track. The updated menu has a focus on fresh bites which should satisfy most travellers, though some decent plated hot options would be even better.
That's where the Qantas Clubs and Domestic Business Lounges have the edge on Virgin. Granted, Qantas' cash fares are usually higher, but it's relatively equal when reward seats are booked with points.
On the tech side, it's a promising start but there is still room for improvement. Currently, passengers have to use a dedicated QR code scanner (or the iPhone camera) to bring up the ordering page. After the trial, it would be better if online ordering was seamlessly integrated into the Virgin Australia app, for example.
During our visit, the ordering website also had a few glitches, including missing items, showing that 'the lounge was closed', or otherwise not processing orders. Virgin will need to test the concept out a bit more, particularly during a busy bank of flights, before rolling it out.
It's also a little off-putting to be required to use the online site to order anything, even something as simple as a glass of water. Hopefully, the processes can be improved to allow verbal ordering in some circumstances, particularly for people who aren't able to scan a QR code.
Given the roller coaster that Virgin Australia's story has been in the last year, this lounge opening is a positive step in the right direction. It ticks most of the boxes — fresh food, variety of seating, WiFi, charging points — and passengers should find it a great place to relax before a flight.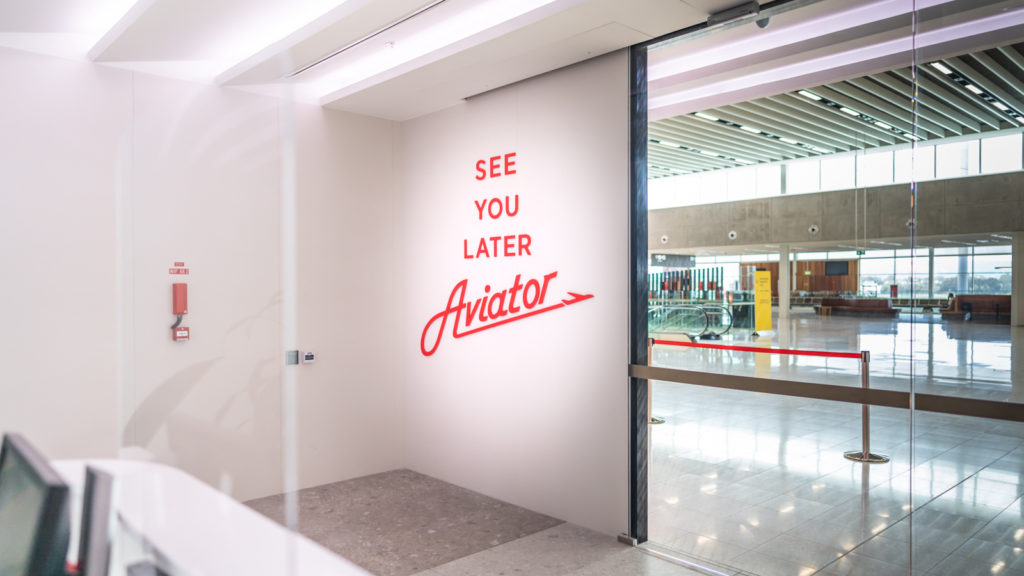 The author attended the lounge opening as a guest of Virgin Australia.
What are your thoughts on Virgin's new lounge? Will you be passing by any time soon? Continue the discussion in the comments below!
Virgin Australia Lounge, Adelaide
was last modified:
April 1st, 2021
by