Following a phenomenal stay at the Blue Palace in Crete for a wedding, there was, conveniently, a photographic exhibition in Cologne running the following three days which I needed to attend for work.
As a loyal SPG member, a Starwood property was my first choice but there were no Starwood-group properties in the city. However, thanks to the recent merger with Marriott – resulting in a new program called Marriott Bonvoy, I had the Marriott and Courtyard as options.
I decided it was time to experience a Marriott property as I had previously avoided them.
Research and booking
The Cologne Marriott Hotel is ranked #21 out of 265 hotels in Cologne on TripAdvisor, putting it within the top 10% of hotels in the city.
The Cologne Marriott is currently a Category 5 hotel on the new Marriott Bonvoy program so you can book this same room for 35,000 points per-night (or 30,000 for off-peak nights or 40,000 during peak when they are introduced).
Considering I booked well in advance, the flexible rate was EUR 160 (~AUD 250) which I thought was better value than using the points.
Lobby & Check-in
Even with two staff at reception, check-in was very slow and took over 30 minutes. With a similar time for check-out as well.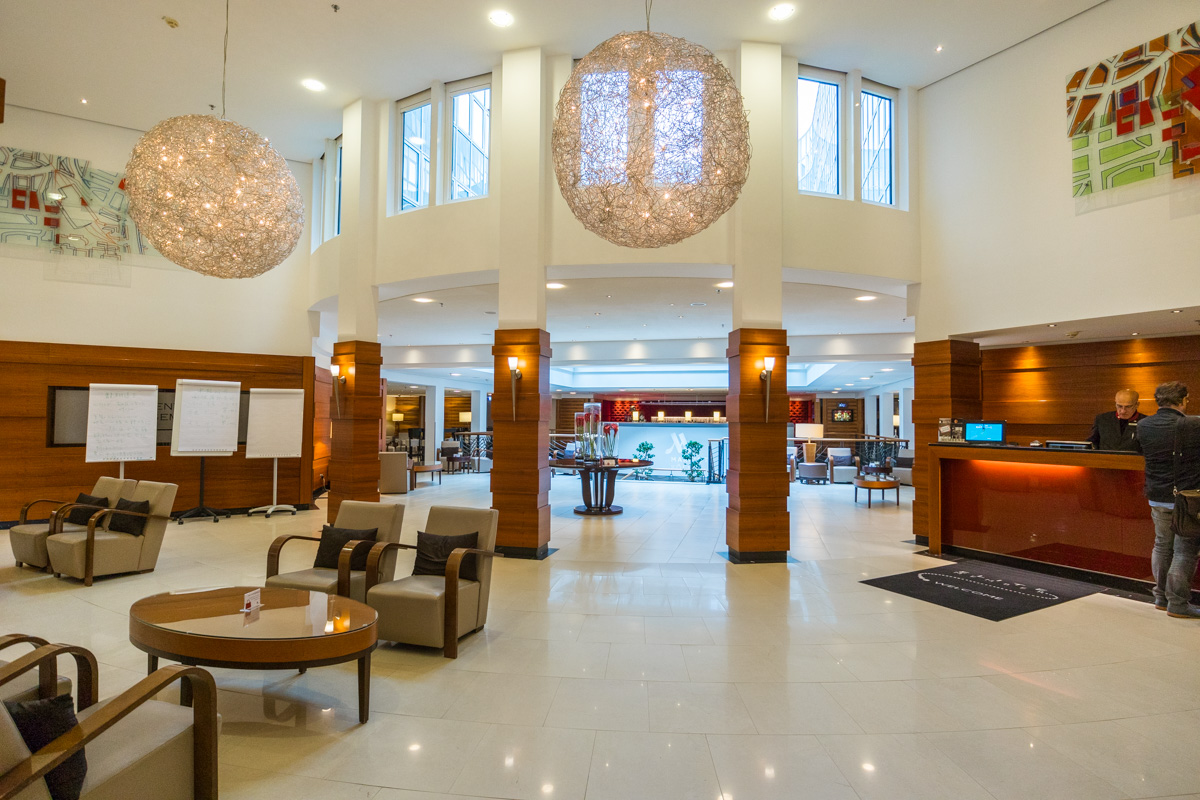 I enquired if my Platinum upgrade had come through, which made the staff member realise she forgot to thank me for my loyalty. A gesture that is consistent during every check-in at a Starwood property. She said the hotel was fully booked so I questioned why they were still selling suites on their app. She said there must be a mistake as they were fully booked.
Room
Although I was disappointed that I didn't receive an upgrade, I was more disappointed that the room we were given was in the old wing of the hotel which still hadn't been refurbished yet.
The room features a king bed with a bright red arm chair oddly placed in the middle of the room with awful yellow walls.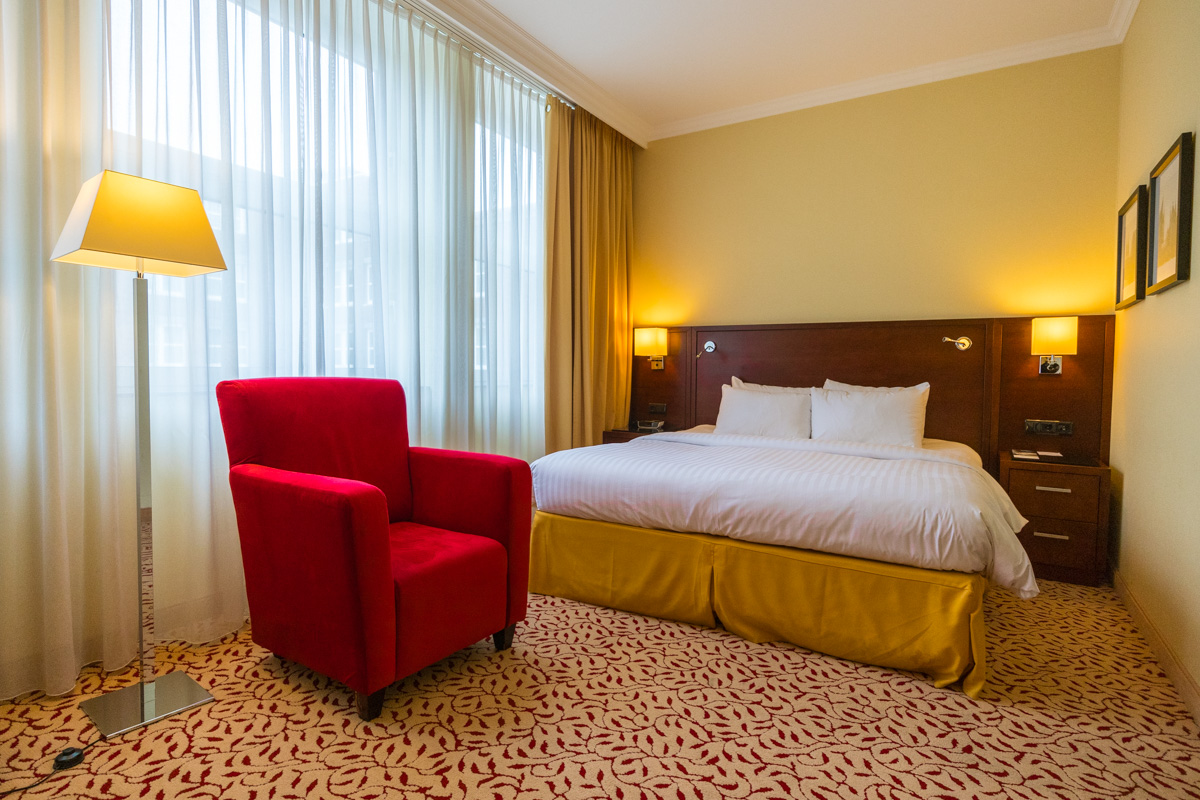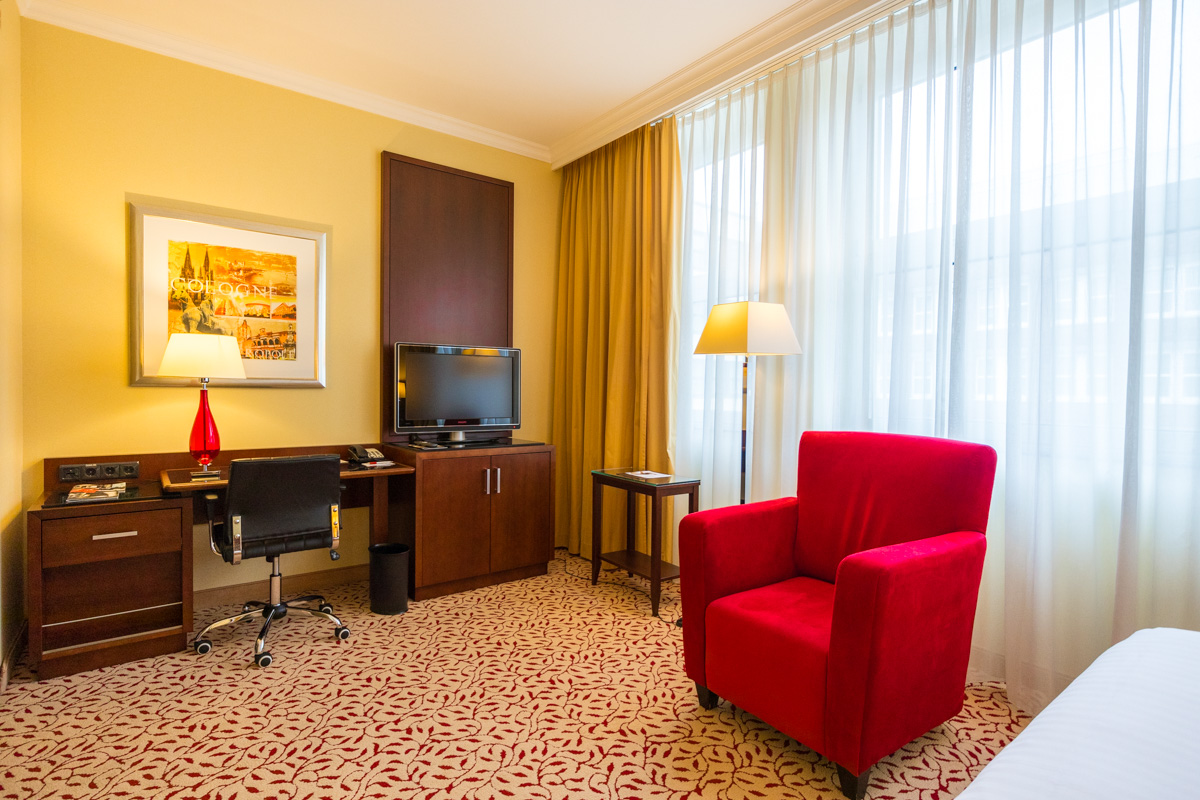 There is a desk with a small LCD TV.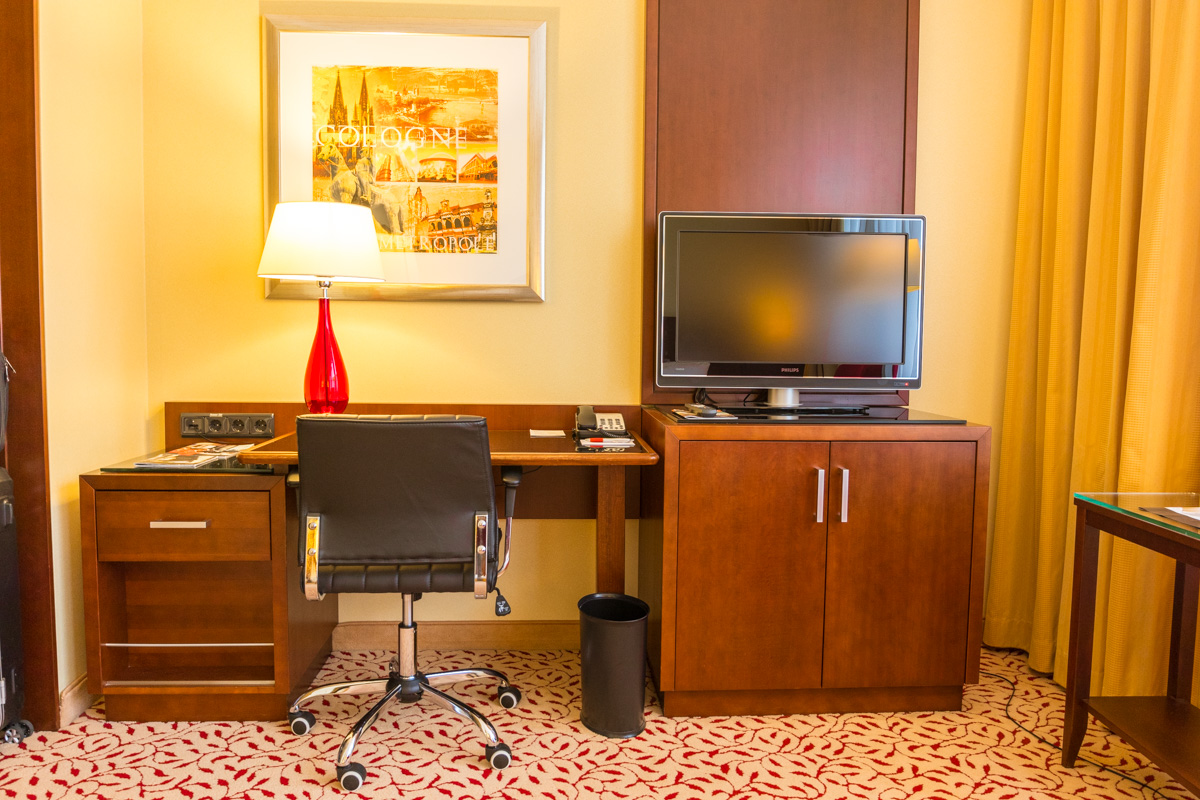 A kettle for tea and coffee yet no complimentary bottles of water like I've come to expect at Starwood properties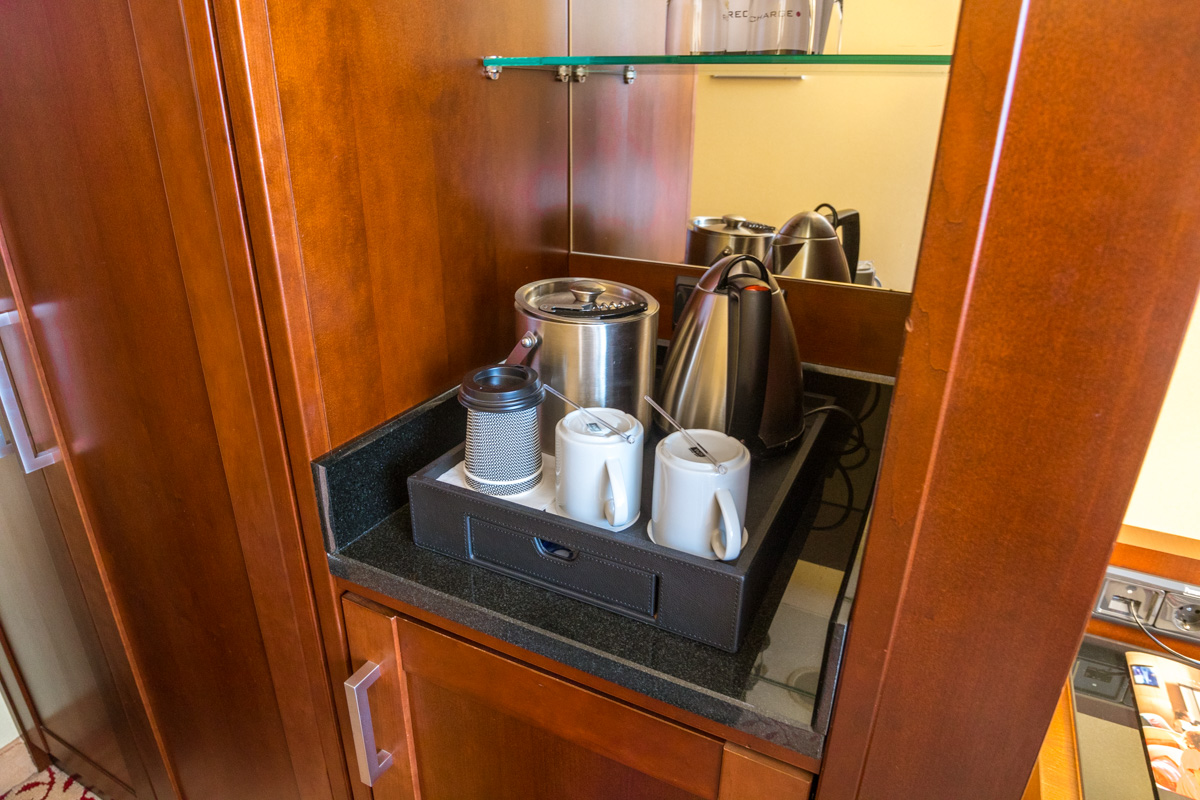 The ironing board was broken so I used the new chat feature in the Marriott app to request a replacement.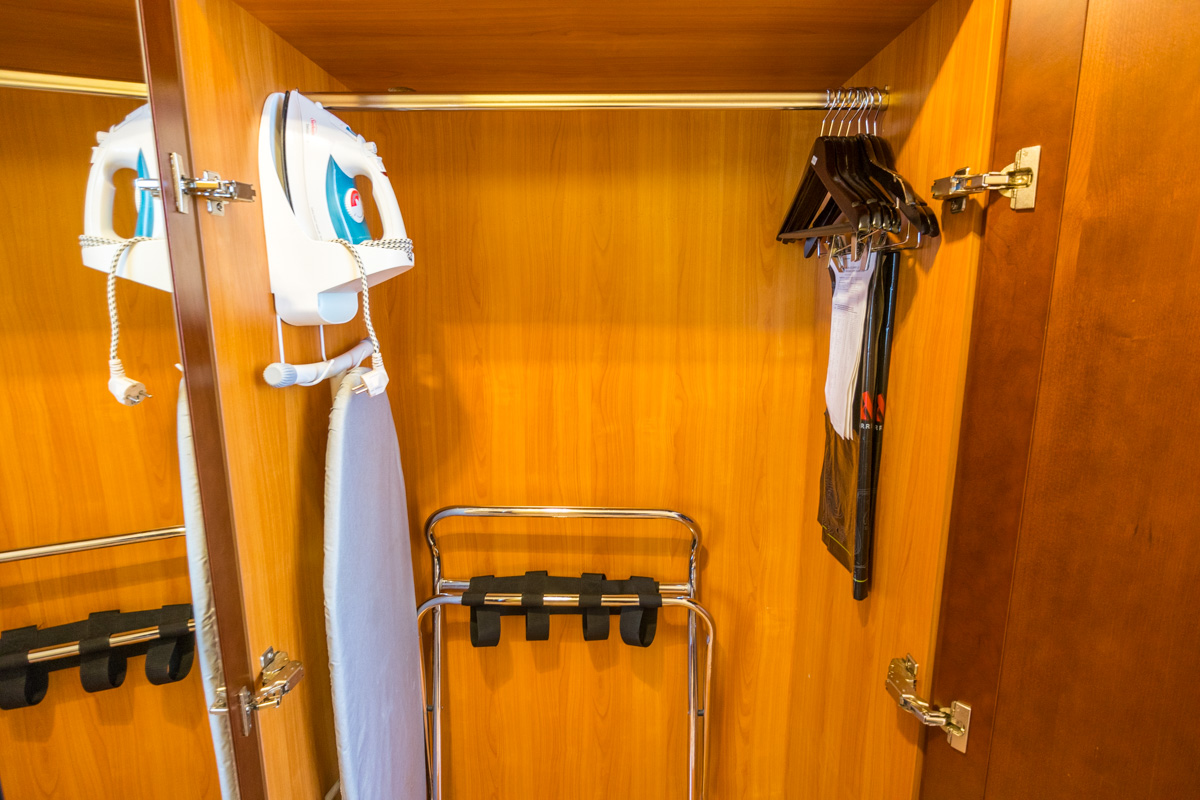 I also used the app to arrange for housekeeping to clean the room after we mistakenly left the DND sign on the door.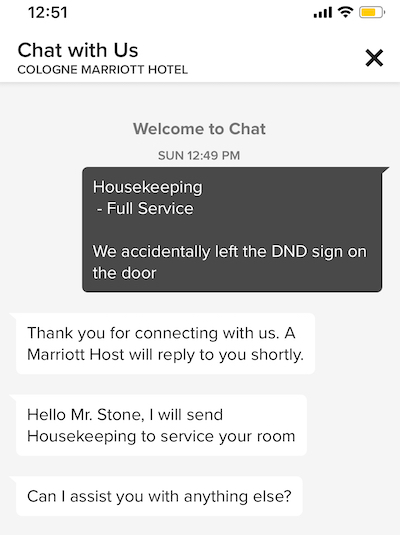 There wasn't much of a view from the room.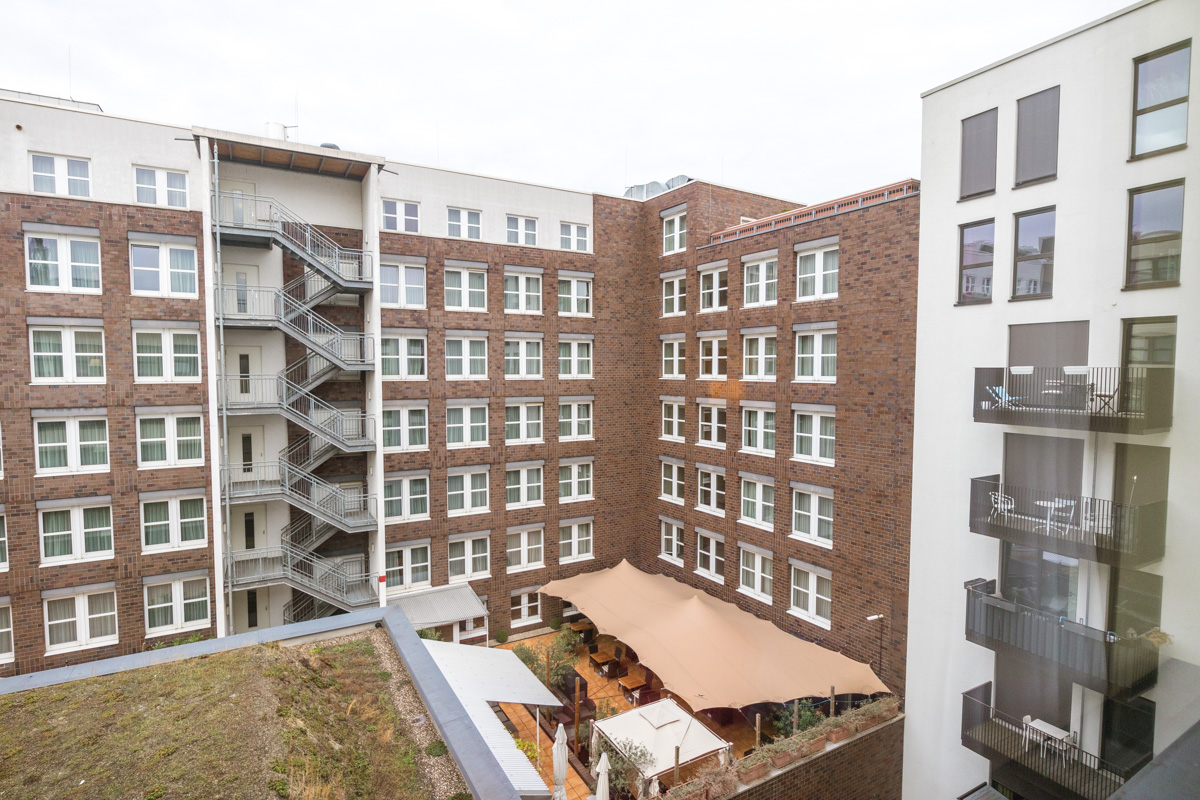 Bathroom
The bathroom was compact and featured a walk-in shower only.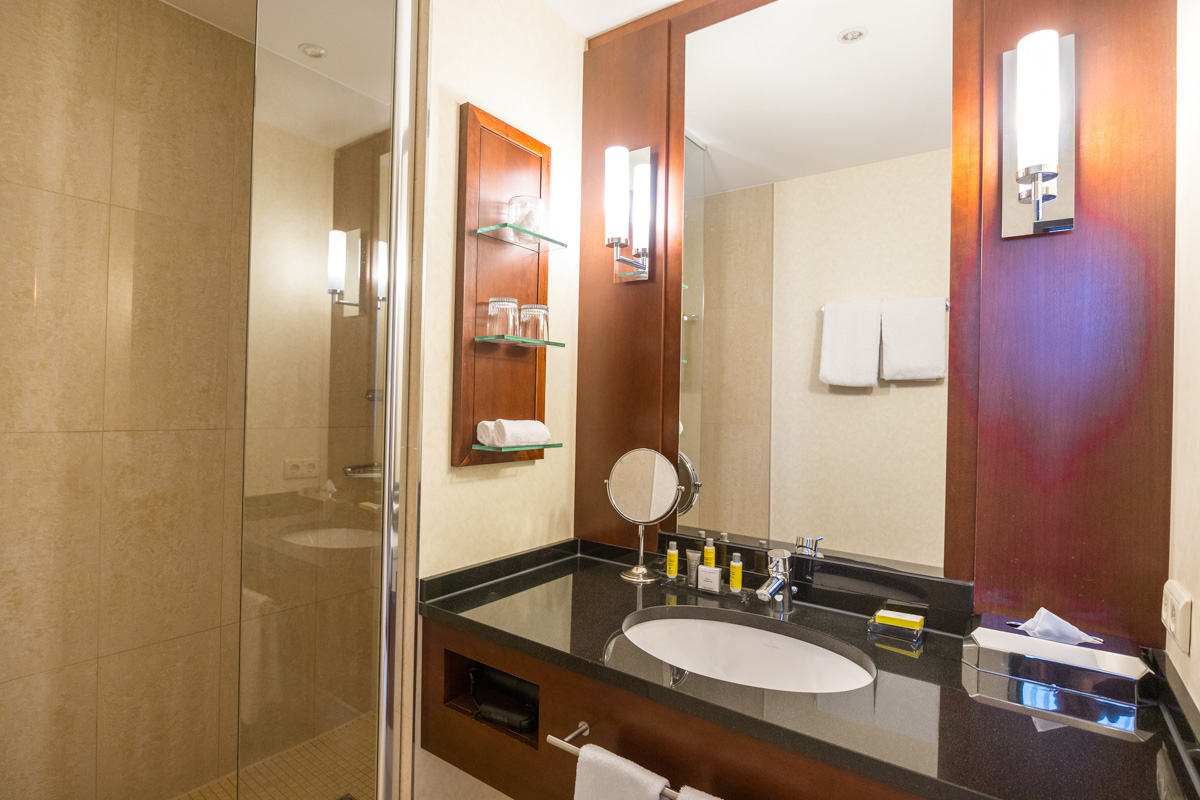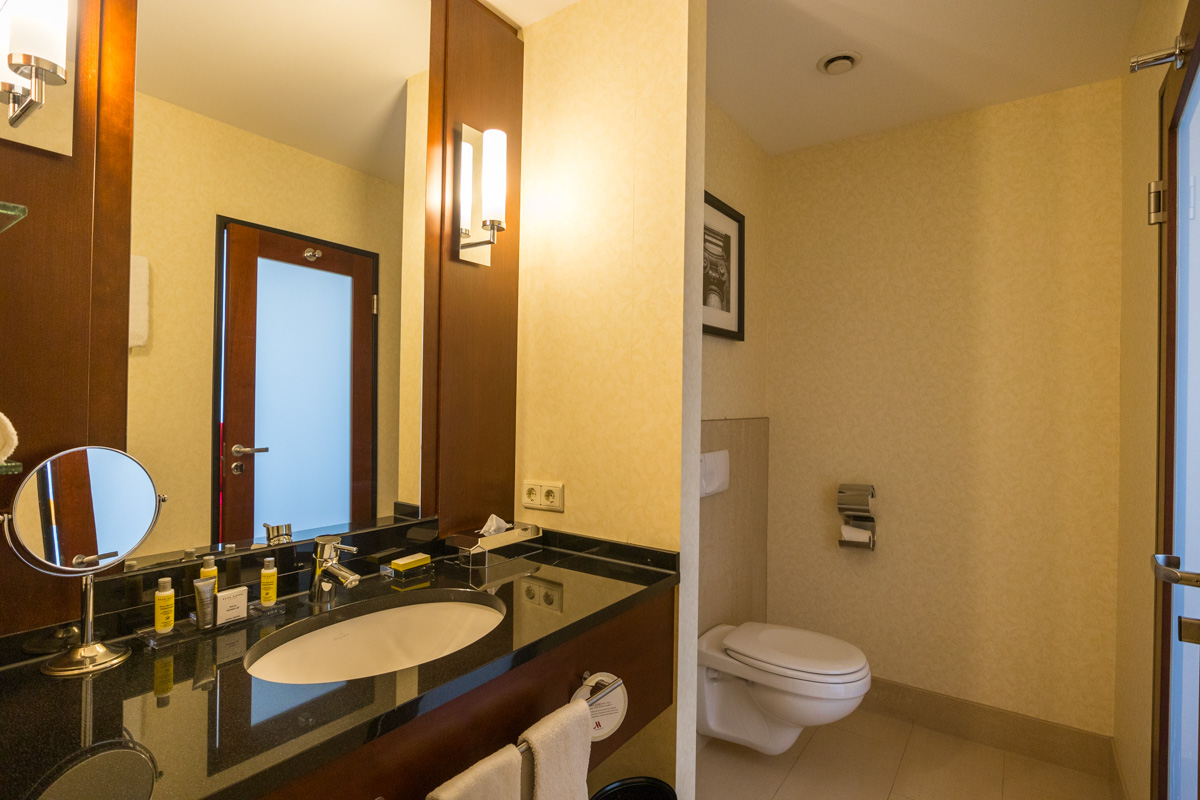 Acca Kappa toiletries are provided however they gave us two conditioners instead of shampoo.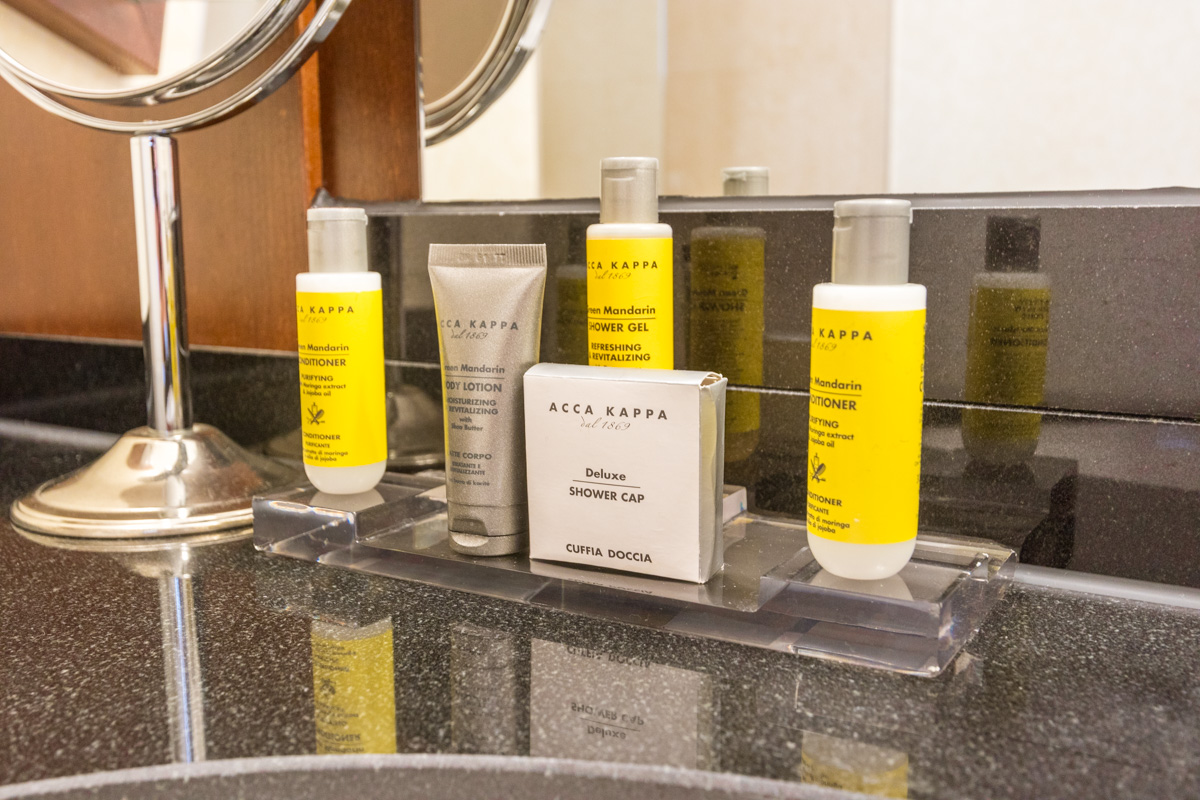 Restaurants
Plüsch Bar & Lounge is located on the lobby level near reception.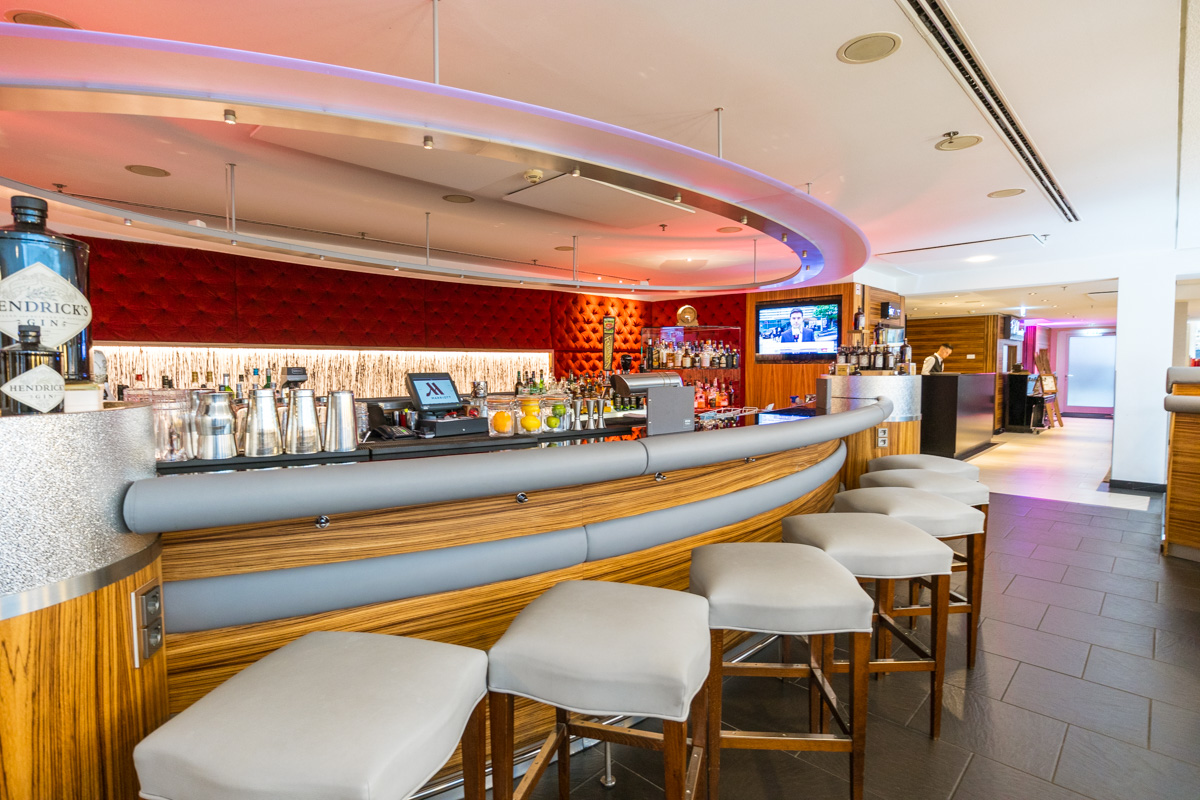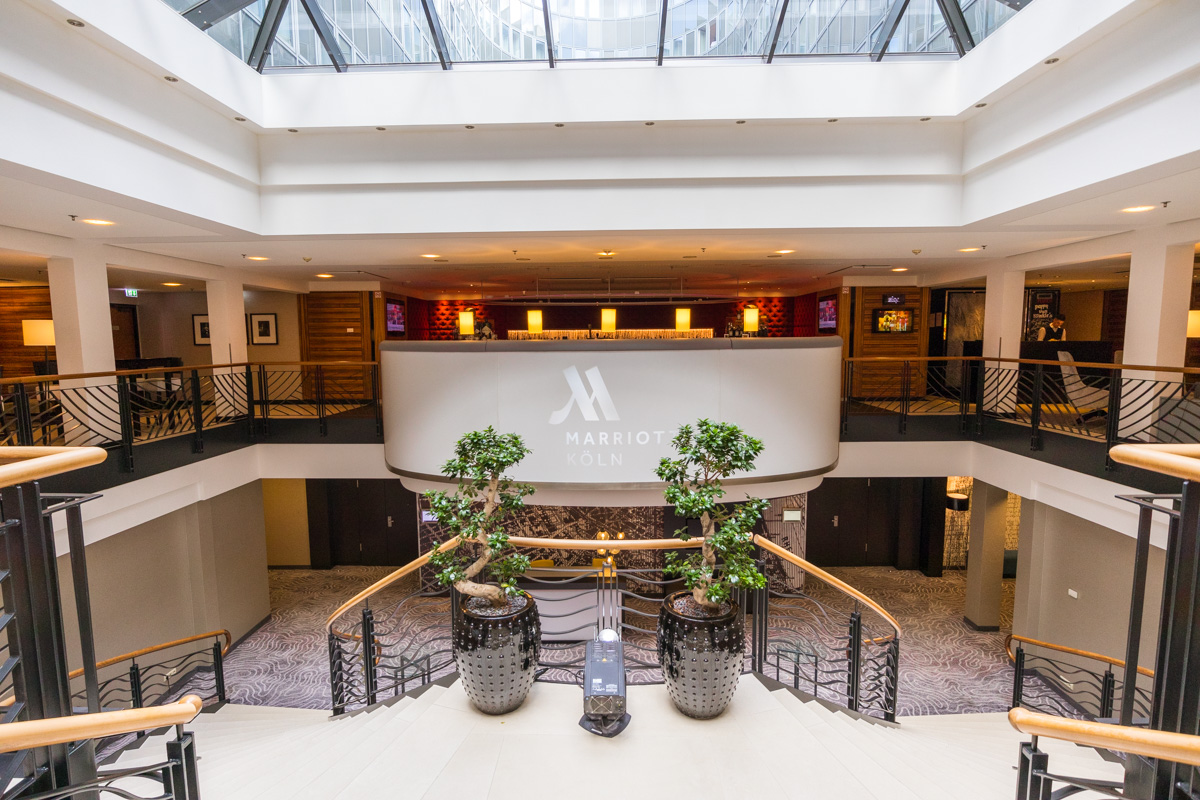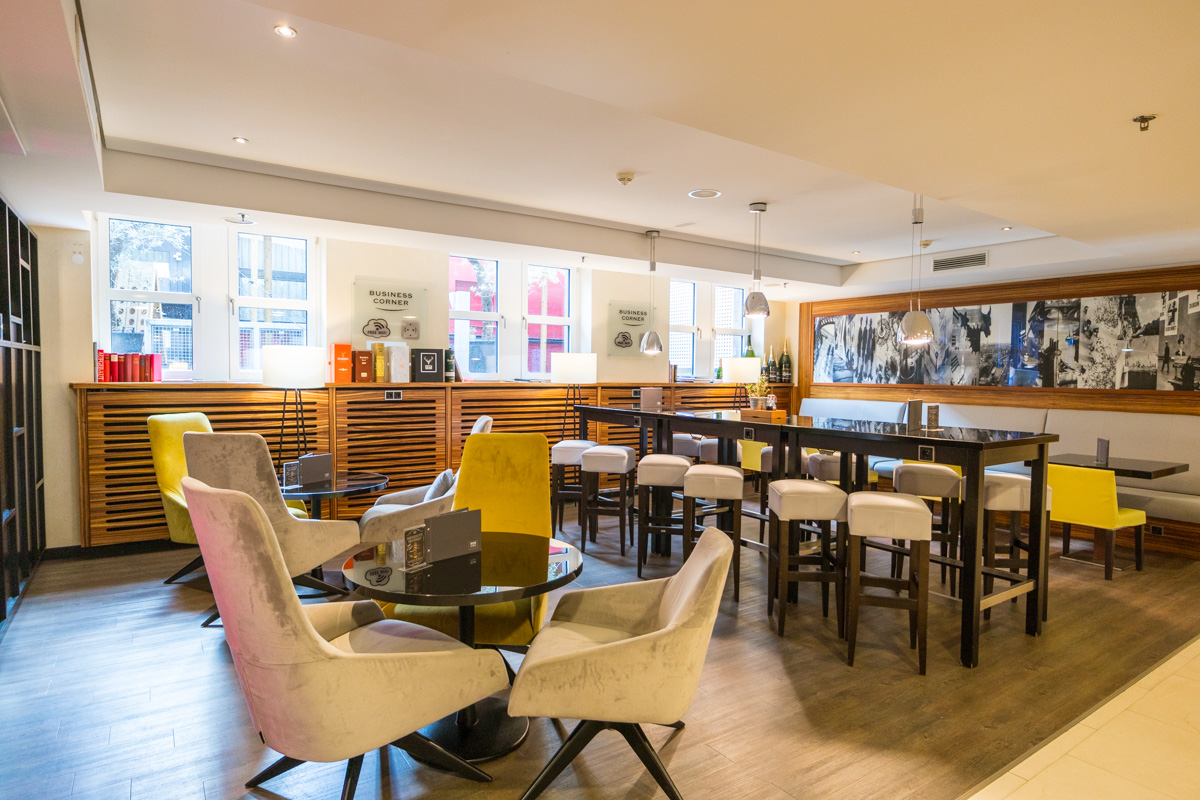 Whilst the mini bar in the room was empty, there was a 'grab and go' facility across from reception which works on an honesty system of either paying for the items at reception or completing a form to charge back to your room.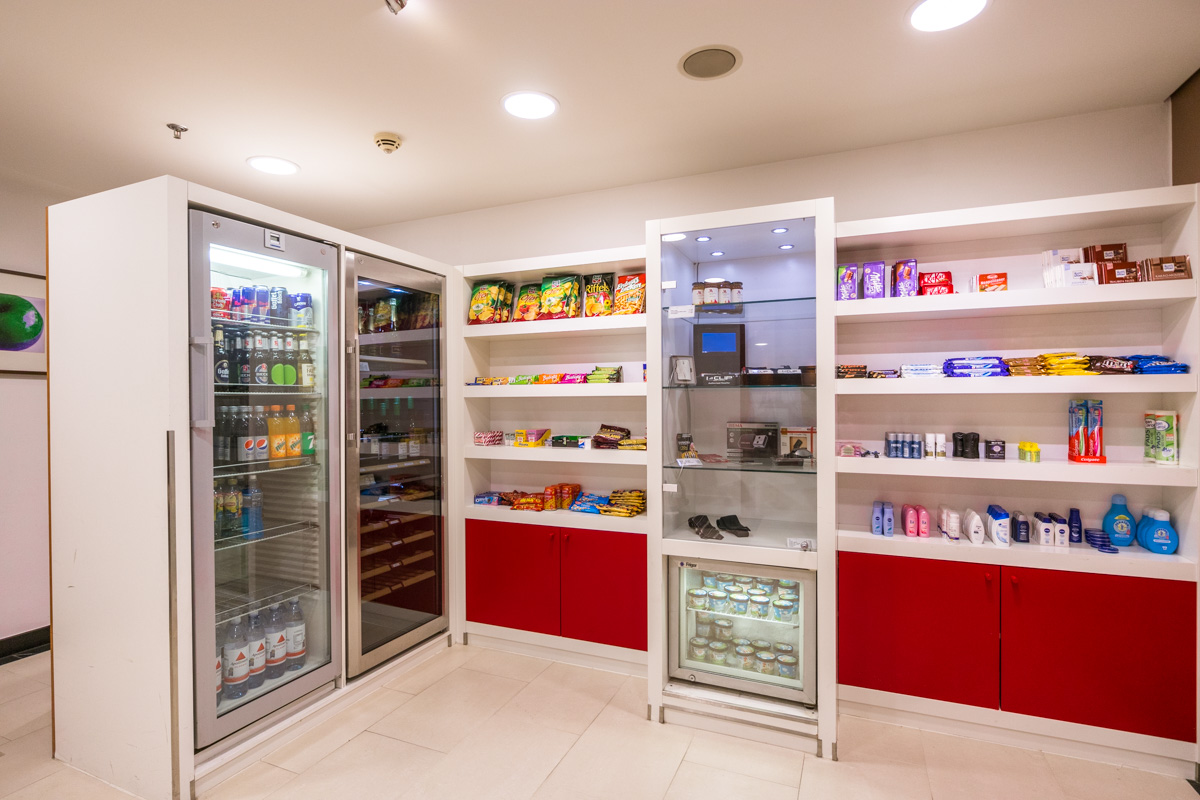 Bonvoy Platinum and above members, as well as those staying on an Executive level, have access to the Executive Lounge.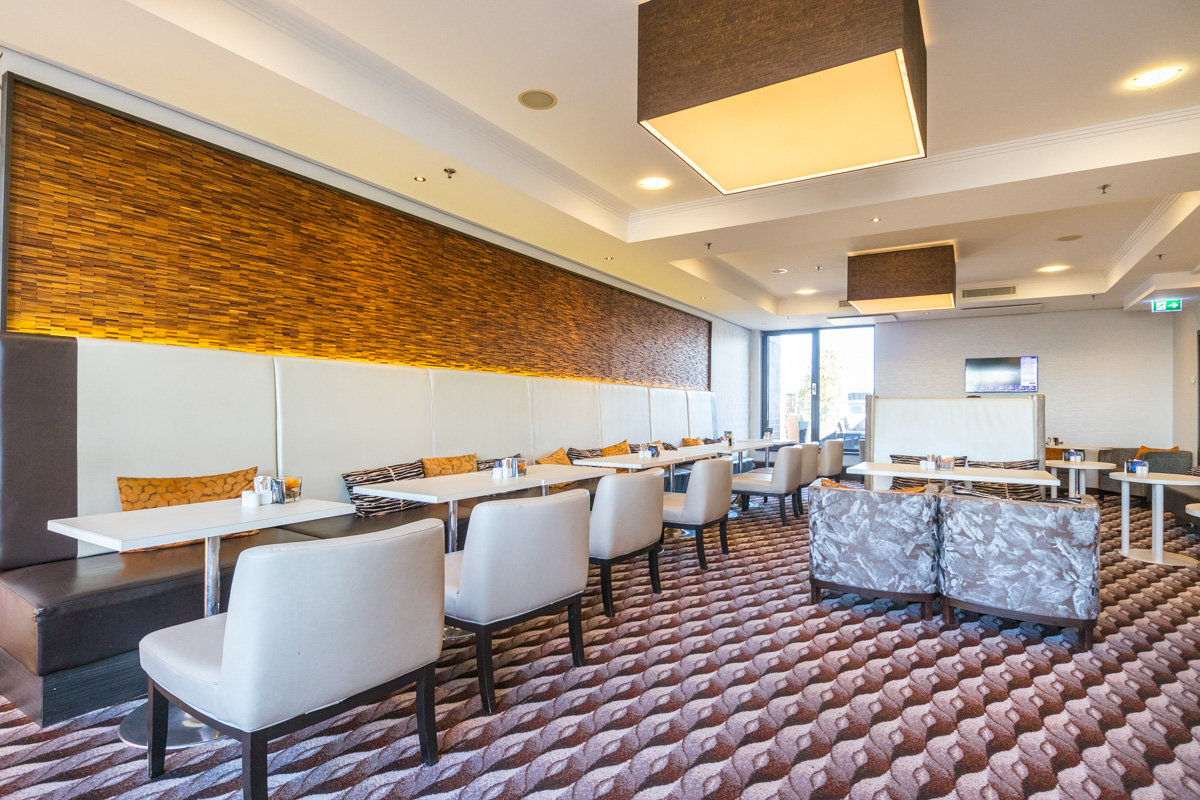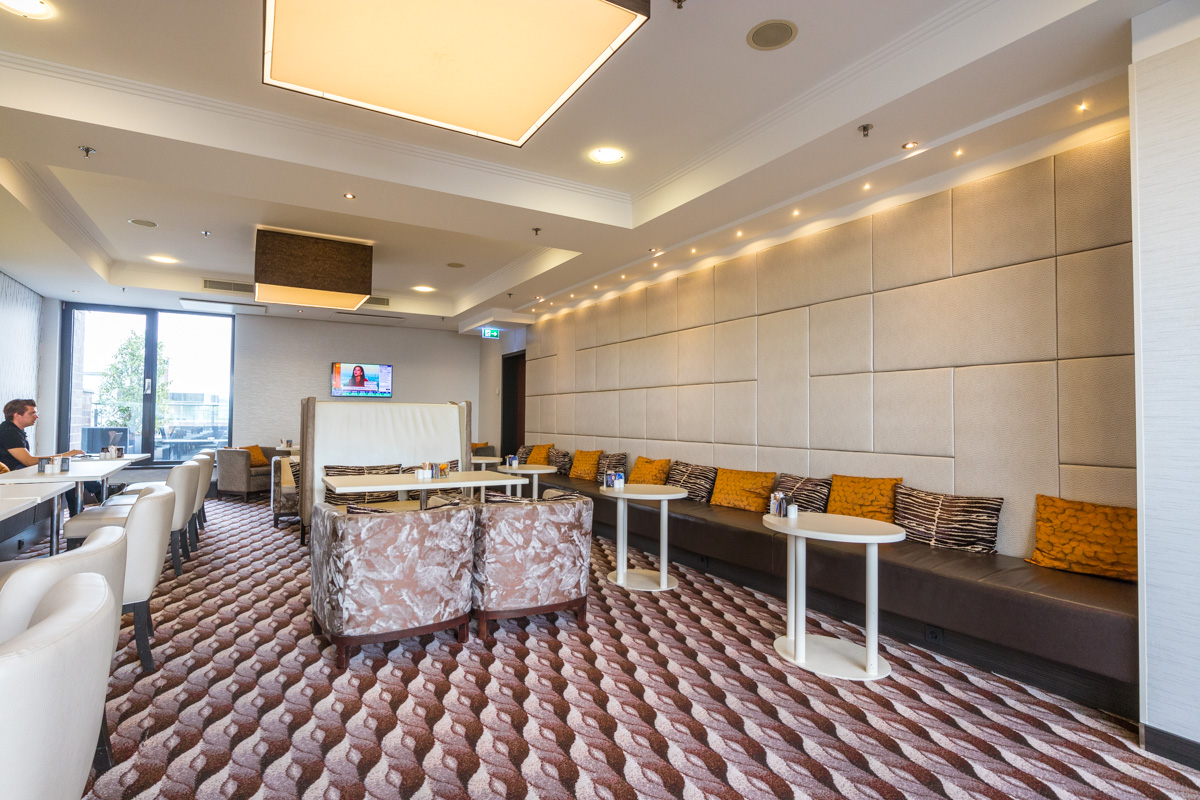 We had breakfast in the lounge each morning and enjoyed canapes one afternoon to watch the sunset.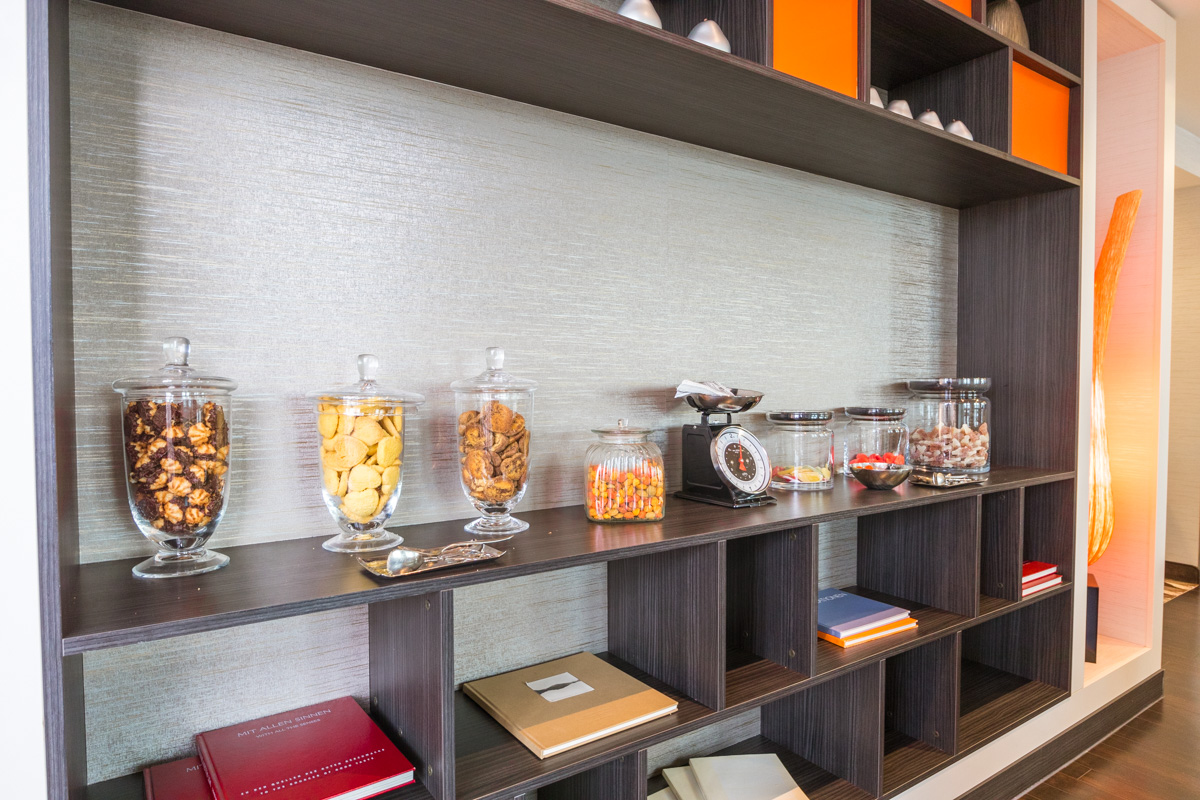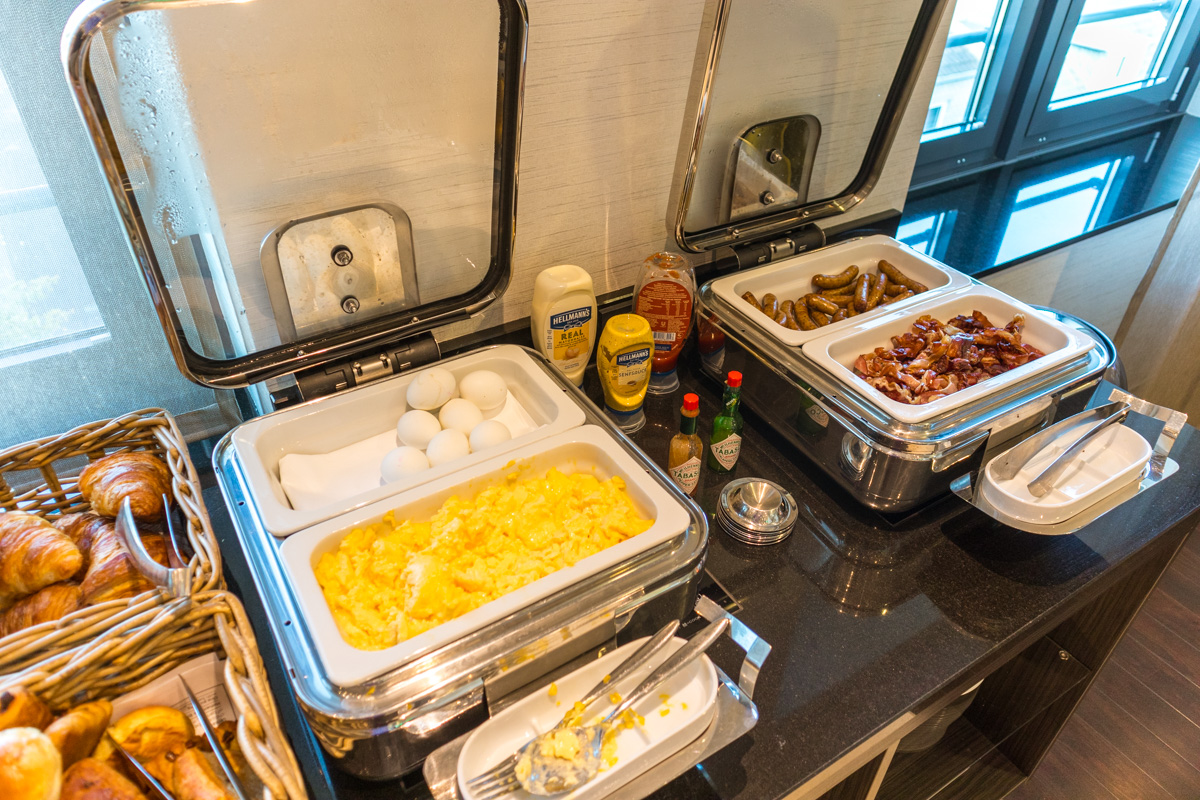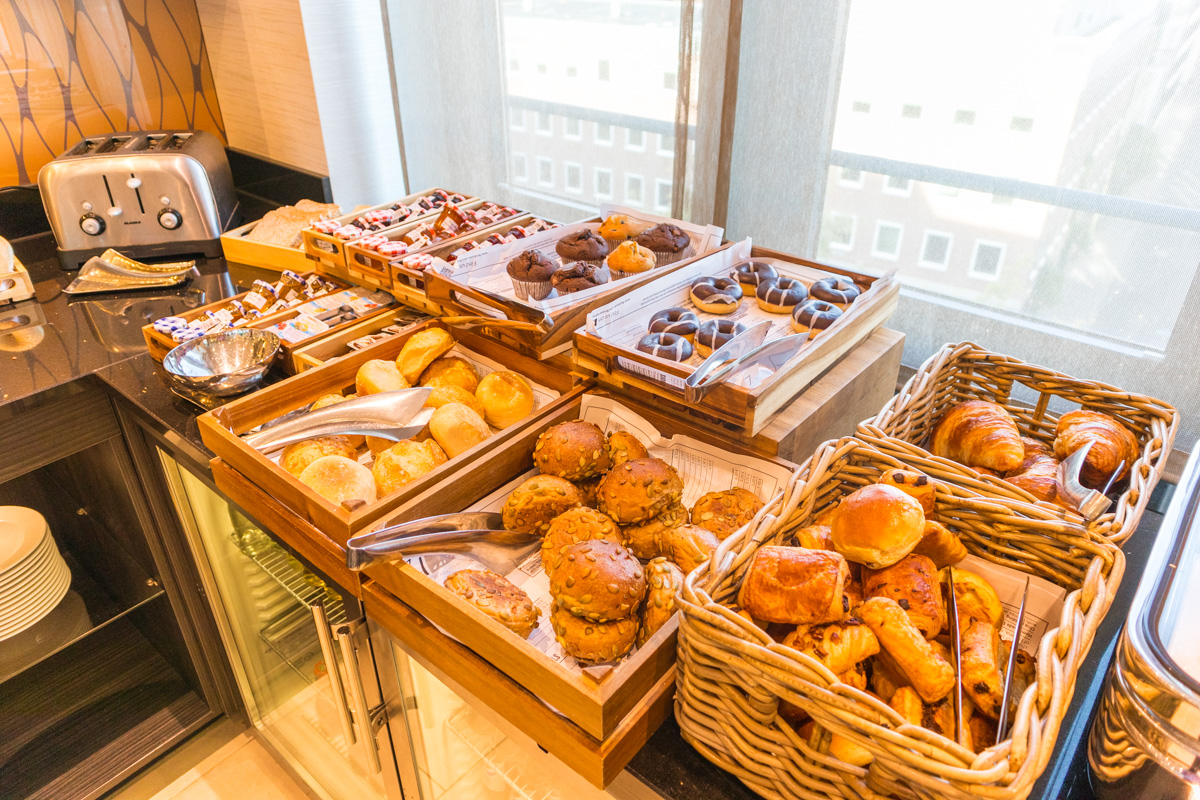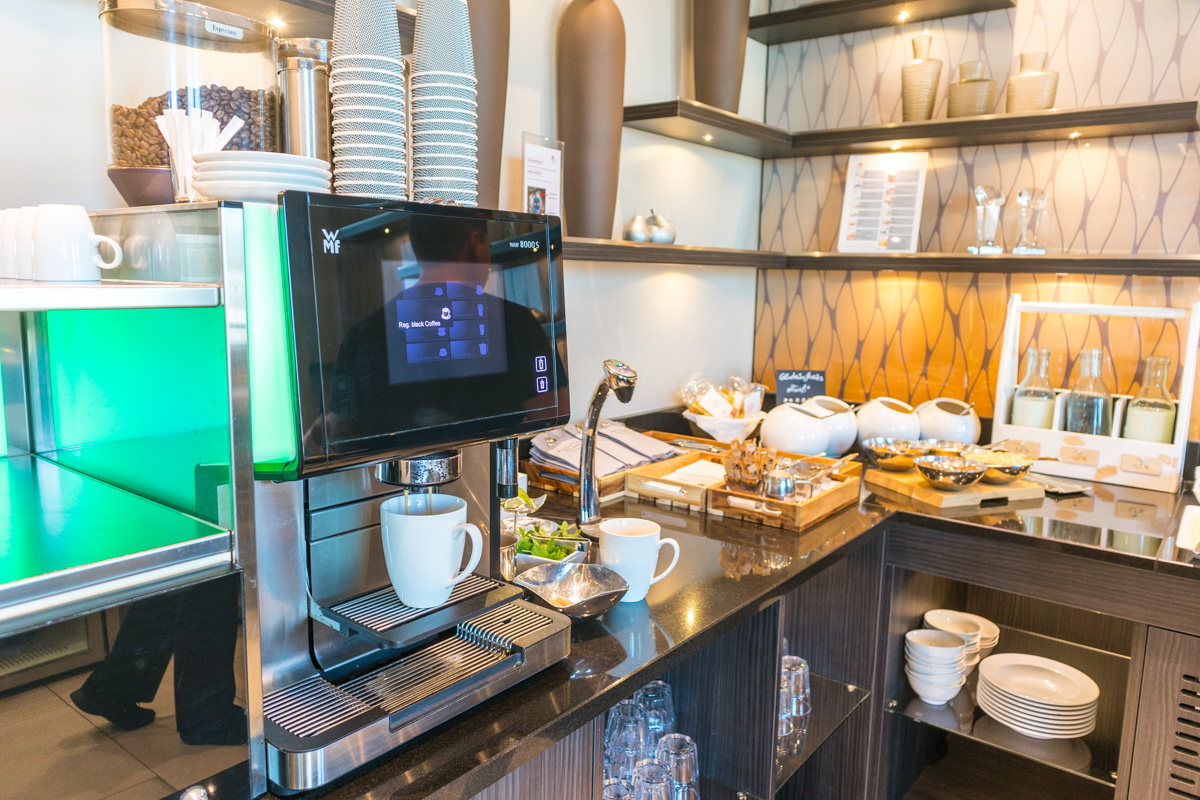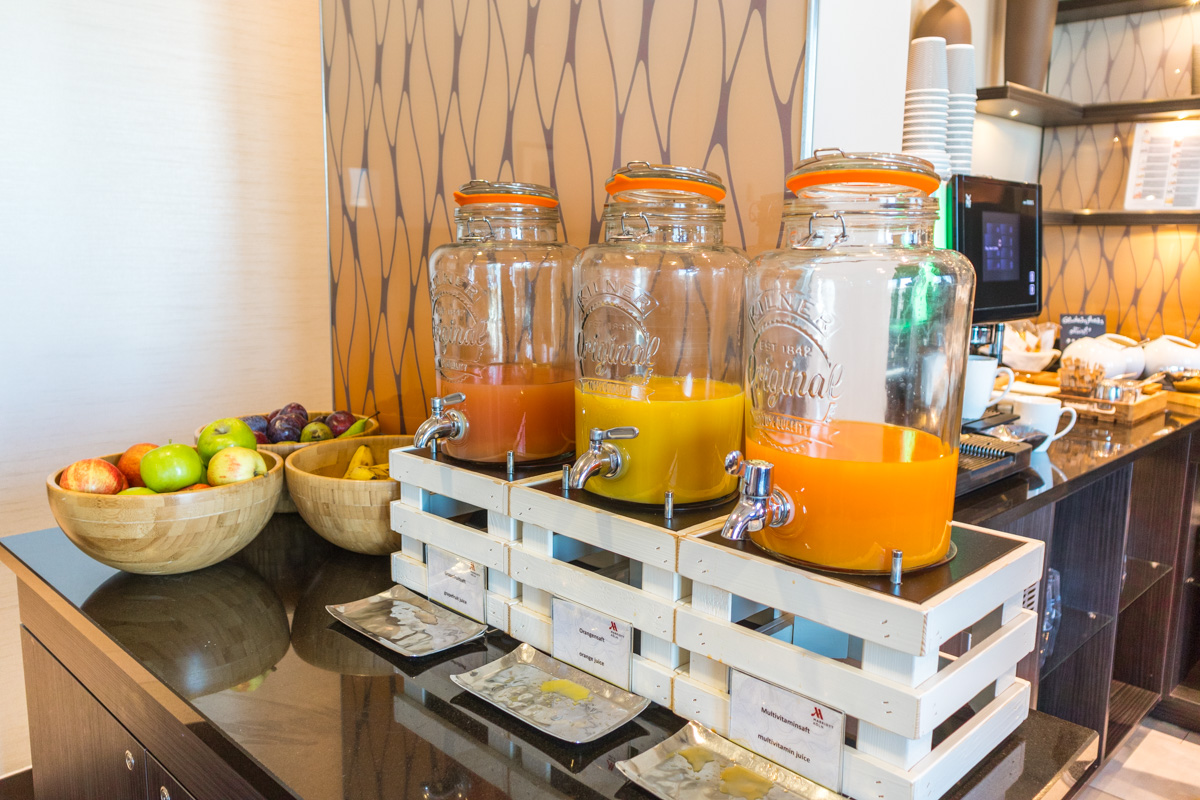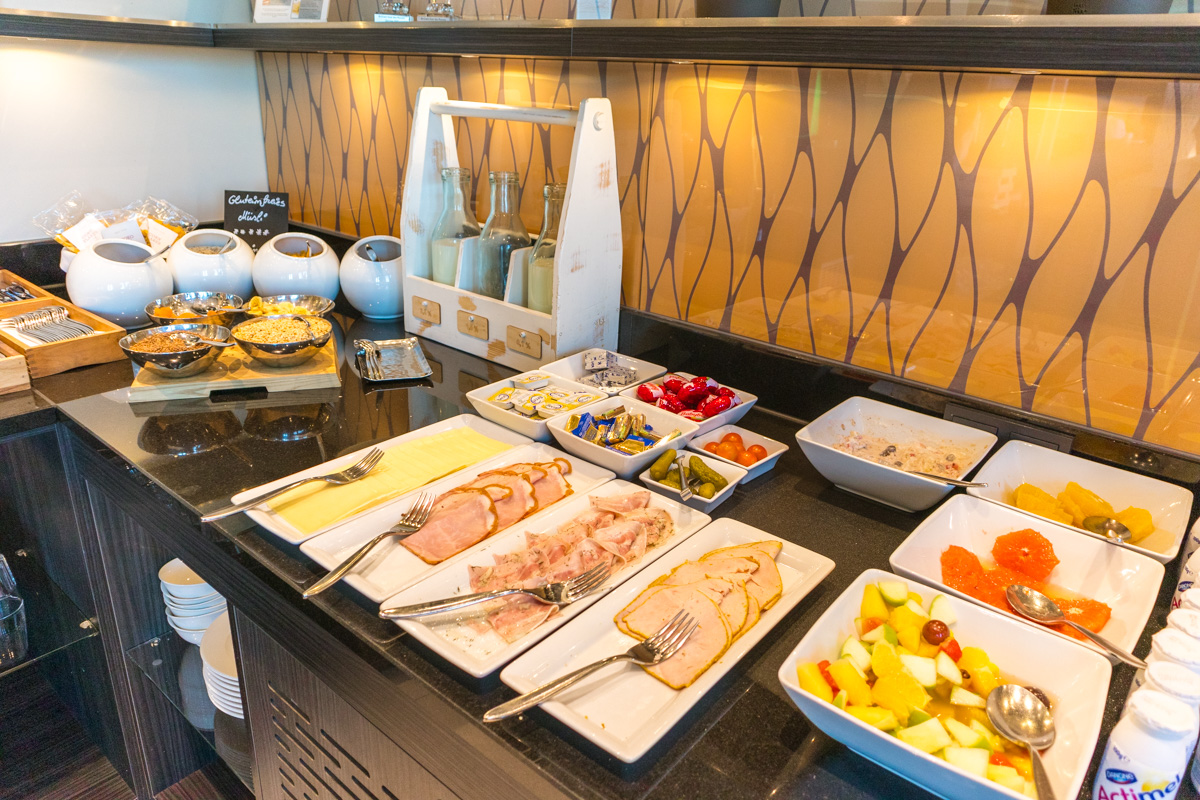 If you lean far enough over the balcony, you can catch a glimpse of the Cologne Dom.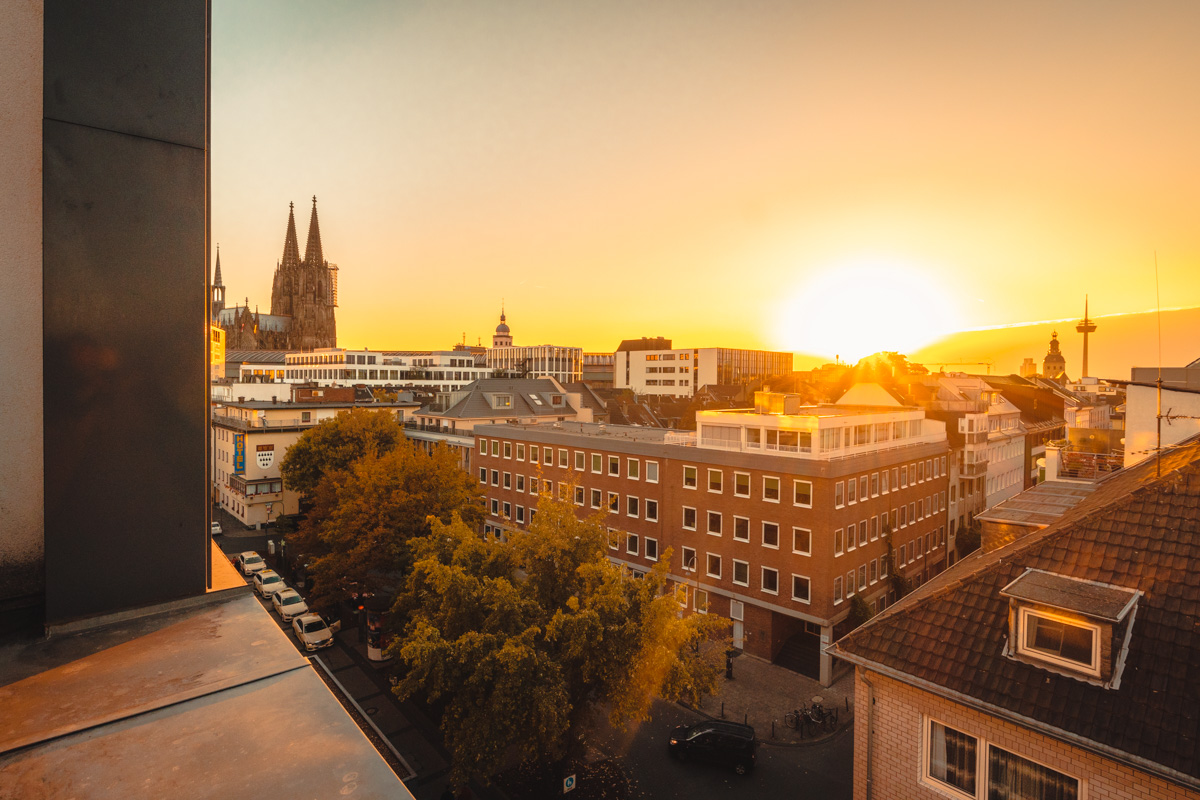 Local Area
The Cologne Marriott is just two blocks north of the Hauptbahnhof (main train station) and one stop away from the Cologne Messe exhibition centre so it was convenient to get to the exhibition each day.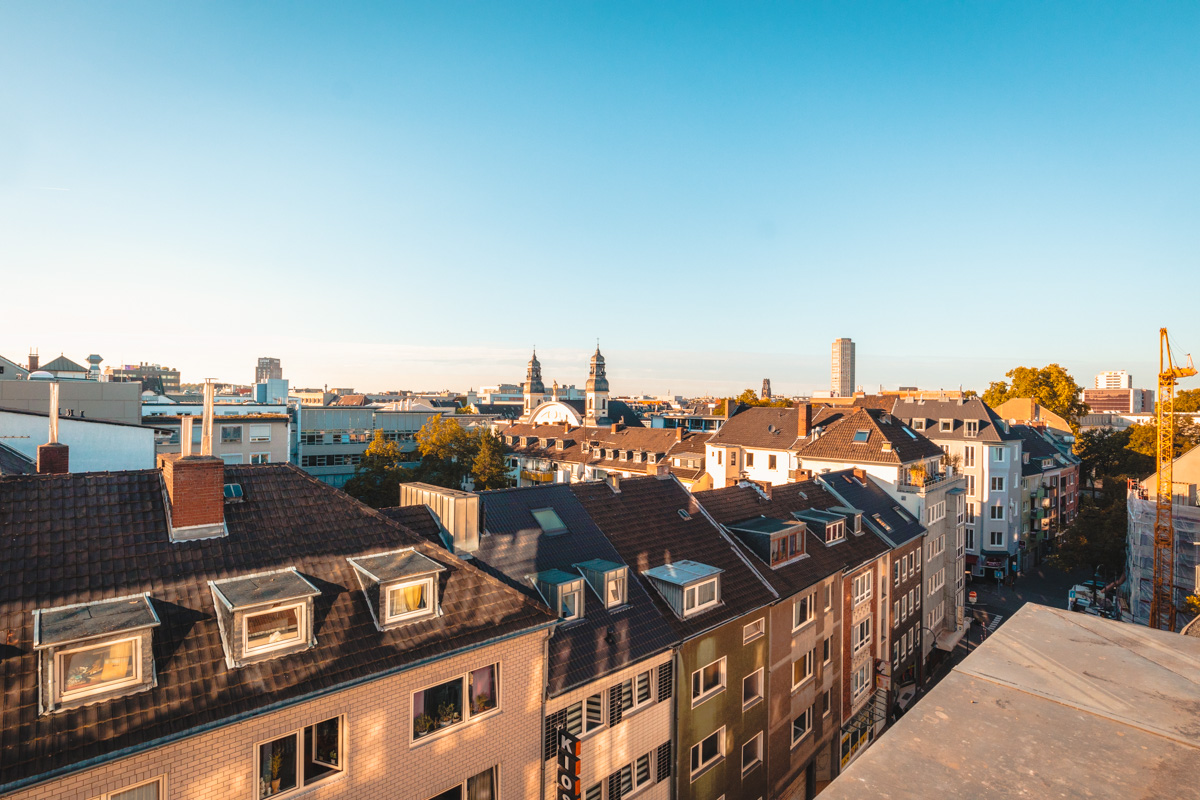 Summary
From the slow service, no upgrade despite suites showing online, a dated non-refurbished room, no bottles of water in the room, broken iron and missing toiletries, I wasn't impressed with the Cologne Marriott.
Although these may all seem minor in isolation, combined, I left this hotel very disappointed and hope this doesn't become the new standard for ex-Starwood properties.
This content contains affiliate links from which Point Hacks may earn commissions from transactions generated from new customers, bookings and general enquiries. Find out more here.
Cologne Marriott Hotel review
was last modified:
December 8th, 2021
by