During a recent trip to Europe, my partner and I were scheduled to fly home out of Frankfurt in Business Class but 24-hours before departure, Singapore Airlines' New First Suite waitlist out of Zurich cleared, so we quickly changed our plans and jetted to Switzerland to overnight instead.
Research & Booking
The Four Points by Sheraton Sihlcity is ranked #43 out of 138 hotels in Zurich on TripAdvisor.
Last-minute accommodation in Zurich was ridiculously expensive and I had just cleared out all my Marriott points. There was no time to wait for more points to transfer from my American Express Platinum card, so we decided on the Four Points by Sheraton, just seven-minutes outside the city centre by tram, which came to a pricey CHF 329.28 (~AUD 475) for a base Superior/Contemporary Queen Room.
But considering our award seats on Singapore Airlines new Suites flights were worth CHF 15,000 each, it was a small price to pay.
The Four Points Zurich is currently a Marriott Bonvoy Category 4 hotel so you can book a base room for 25,000 points per night (or 20,000 for off-peak nights or 30,000 during peak when they are introduced).
Lobby & Check-in
The hotel is located in the Entertainment Center Sihlcity which includes the 100,000 sqm Sihlcity Shopping Mall and Arena Cinemas. Built on the ground of the former Sihl paper mill with some parts of the hotel located in the old mill.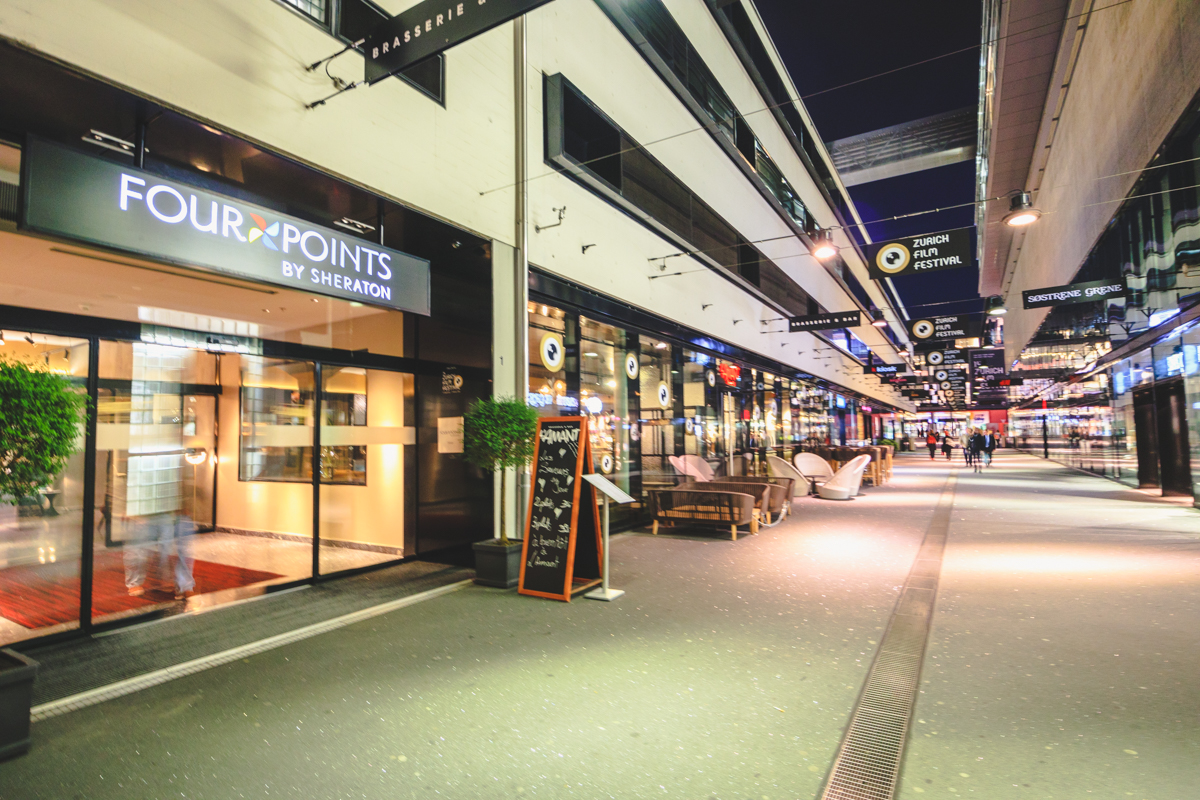 The hotel was built in 2007 yet received a full renovation in 2018.
We arrived at 7pm, check-in was prompt and we were also advised that we had been upgraded to a Historic Urban Loft located in the old mill section. Looking at the website after checking, the room commanded a 13% price premium over the base room.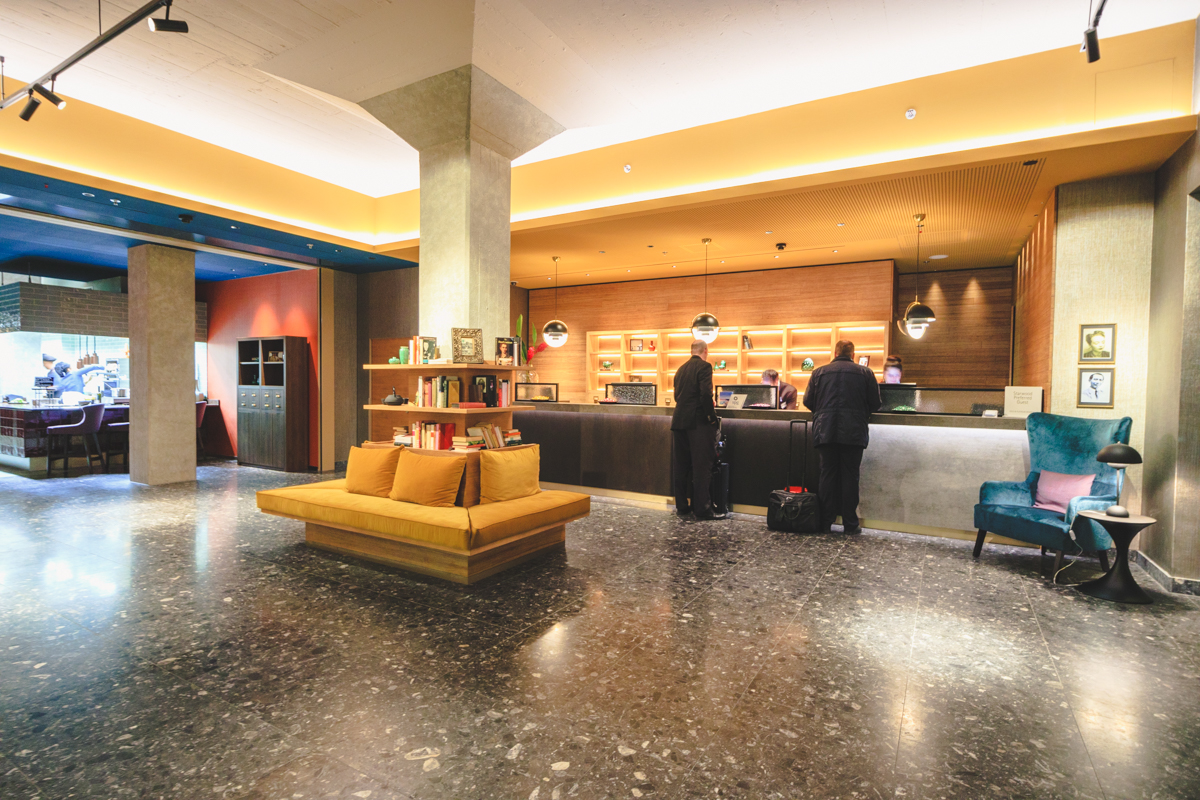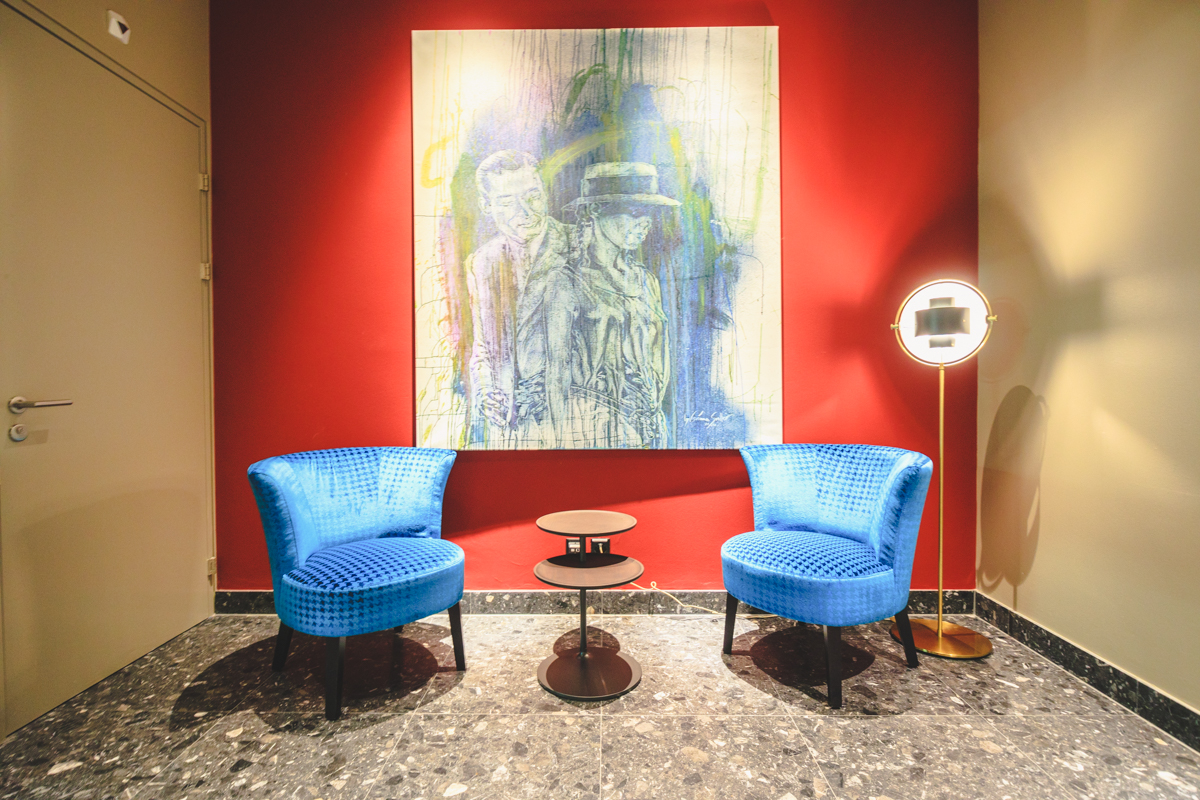 Room
The 34sqrm Historic Urban Loft room features a king size bed with chaise sofa by the windows.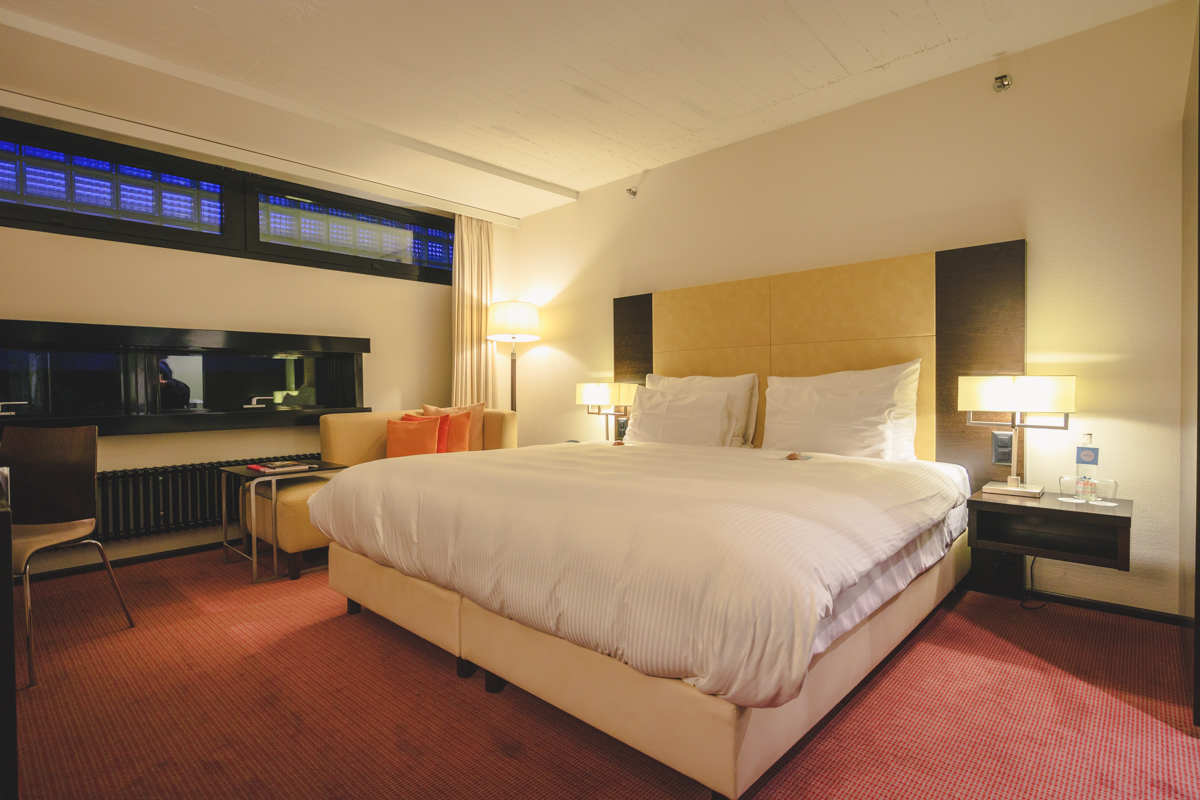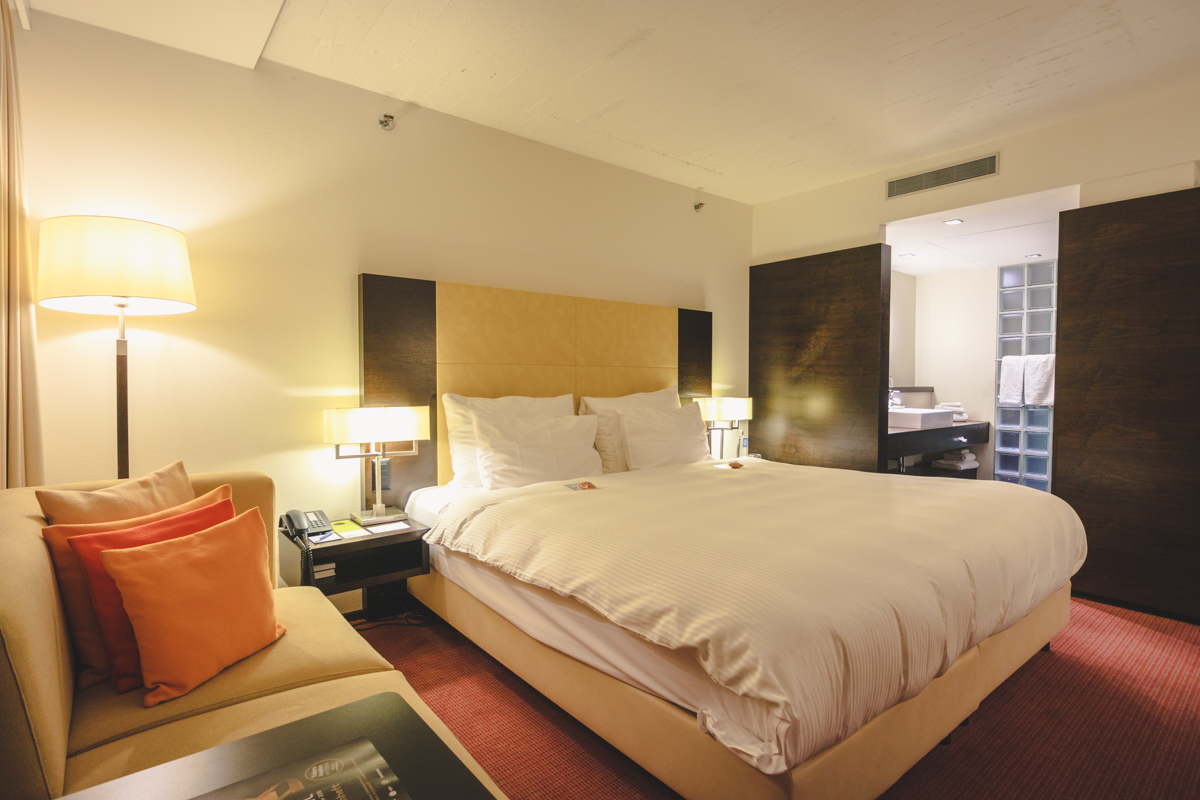 Complimentary bottles of Evian were sitting on the bedside table.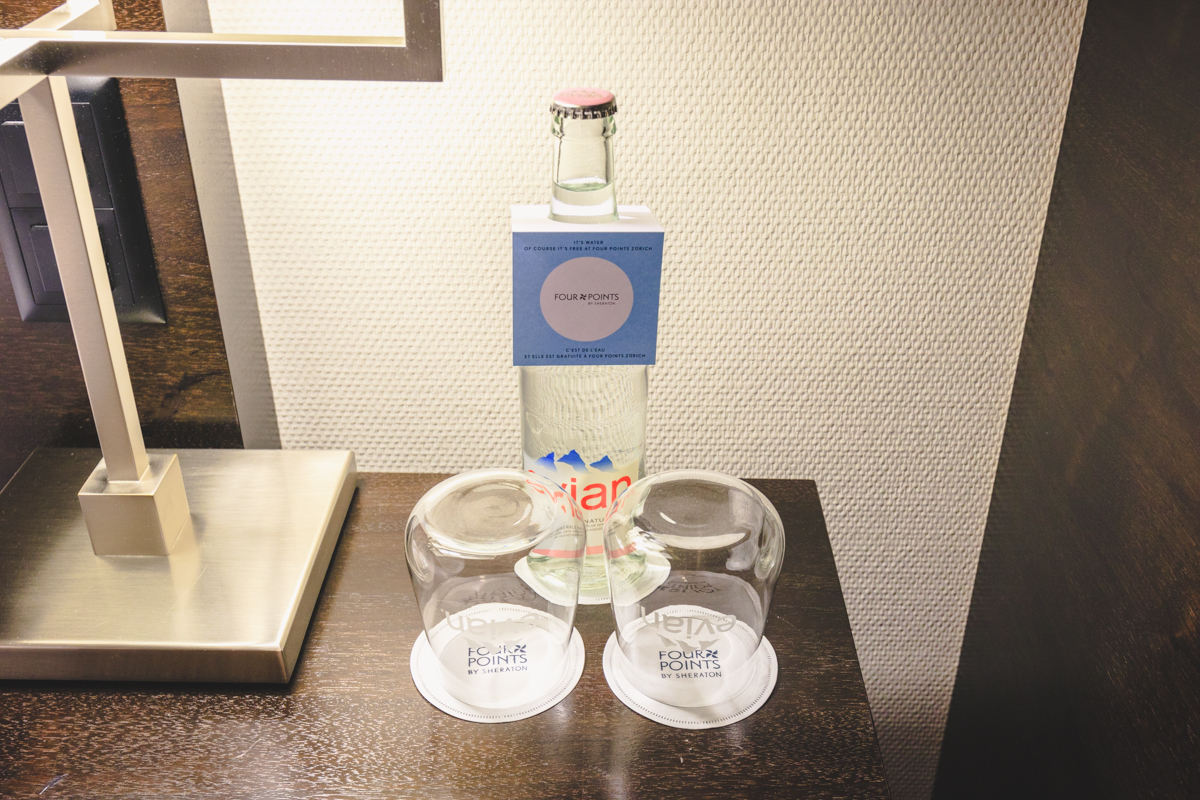 An LCD TV and work desk is located on the wall opposite the bed which has easy access to power and ethernet.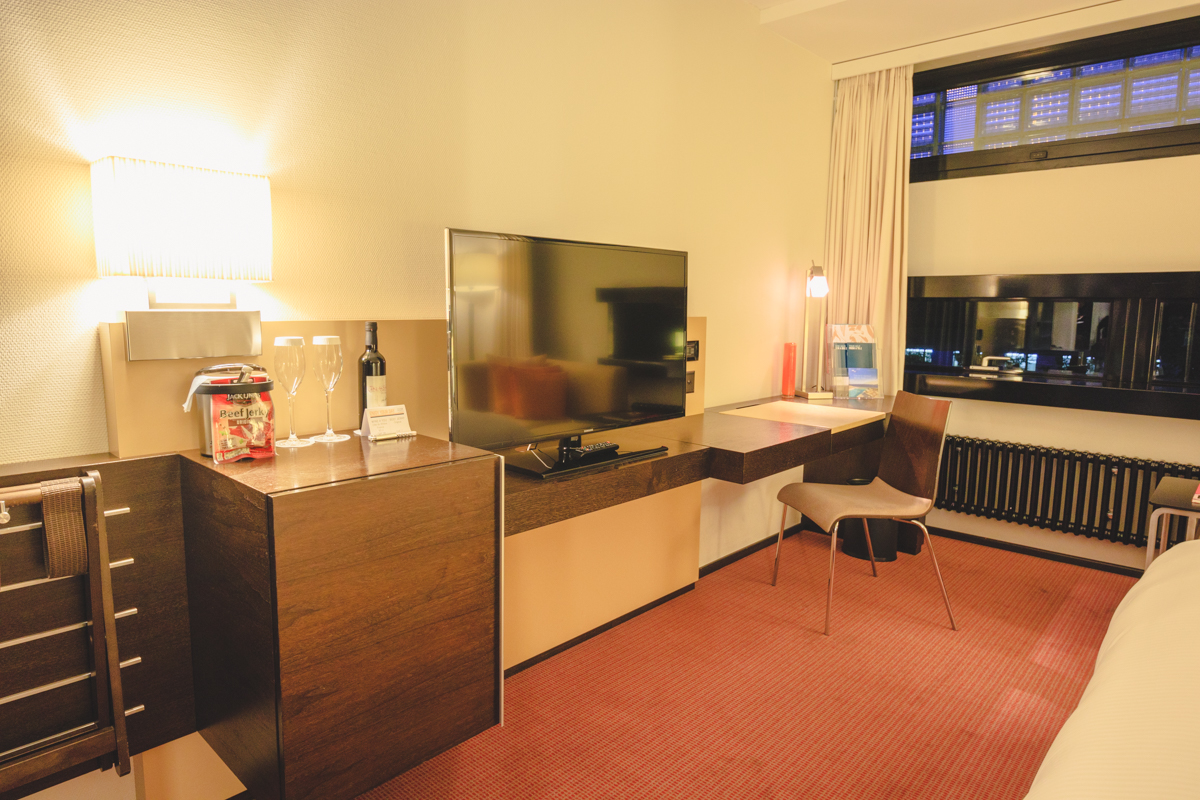 Bathroom
The bathroom was very spacious and featured a single basin which seemed out of place on the wide vanity.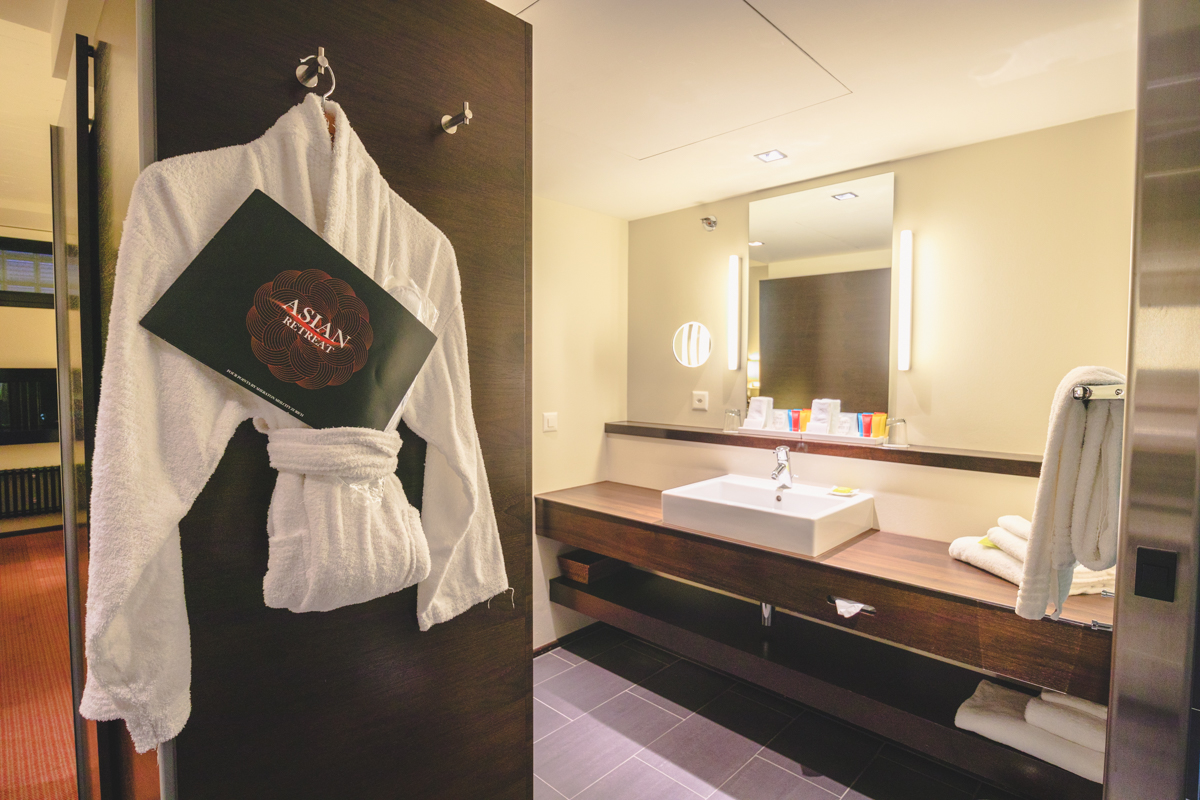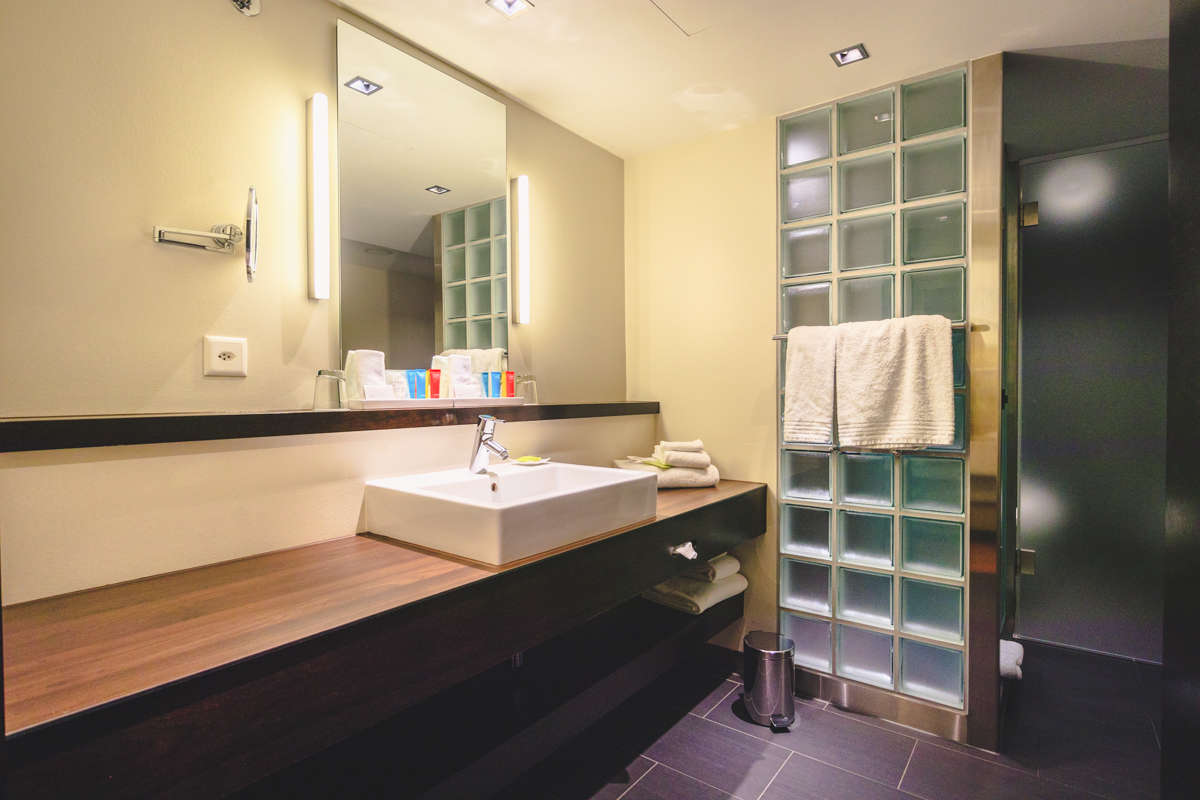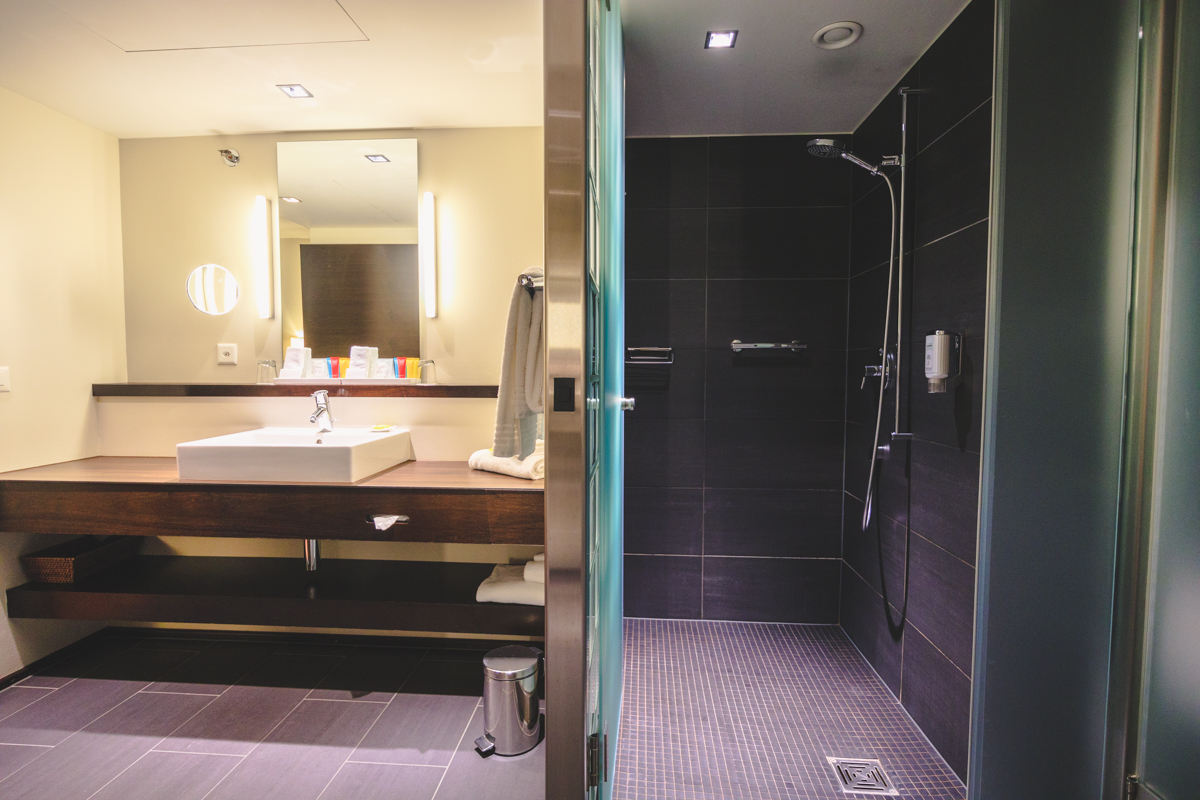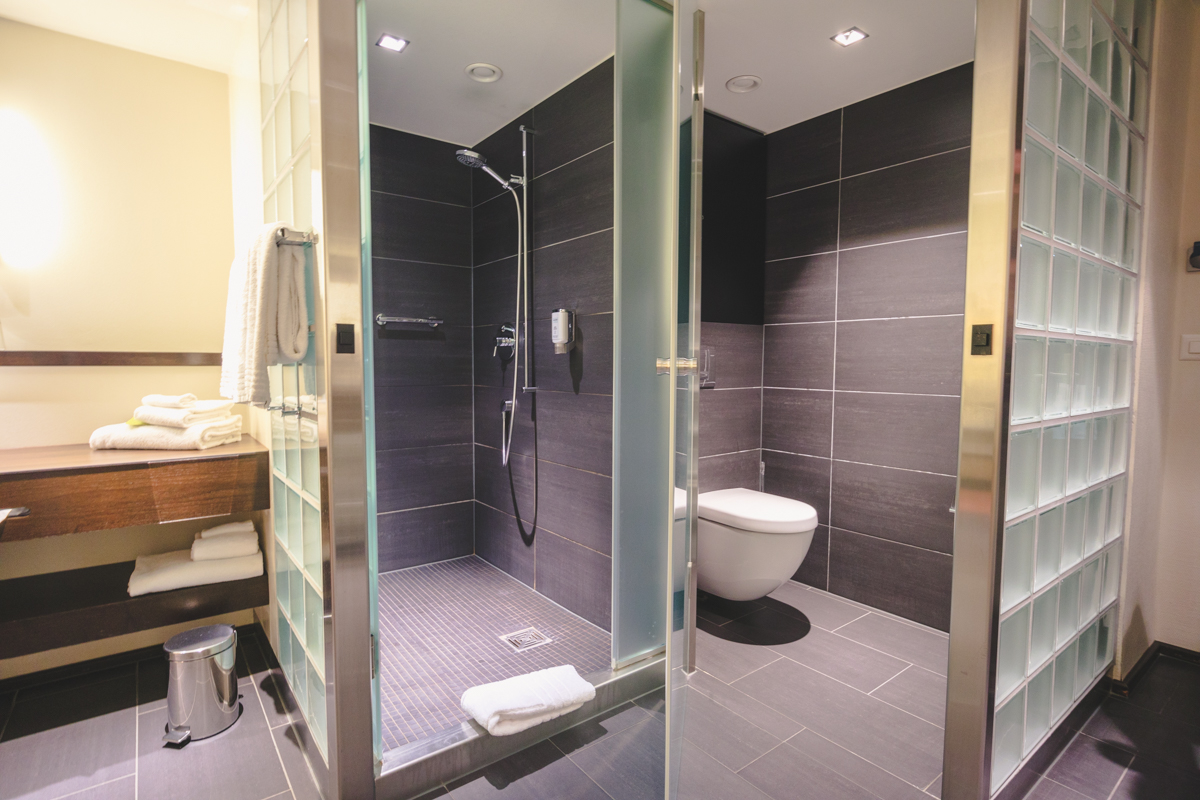 The bathroom products are self-branded.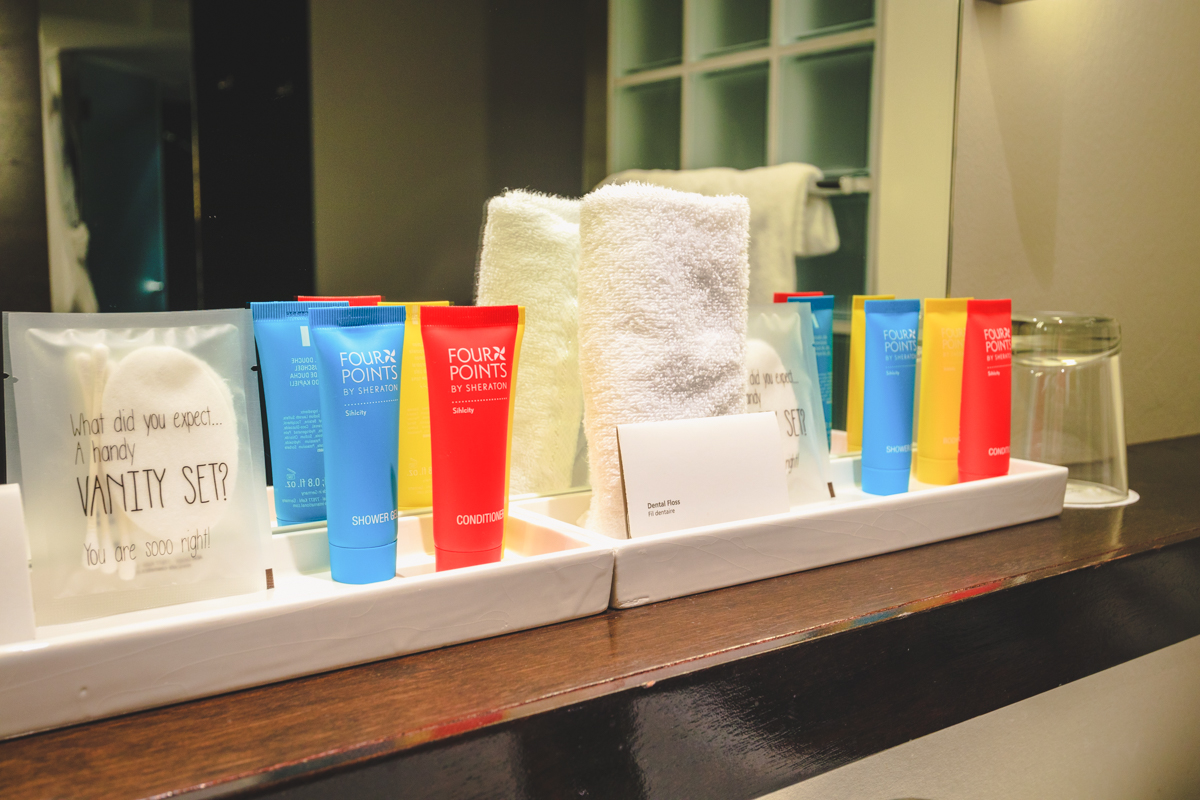 Restaurants & Facilities
The Wi-Fi clocked an exceptional 106 Mbps download and 92 Mbps upload.
Two PCs and a printer are available in the business centre adjacent to the reception.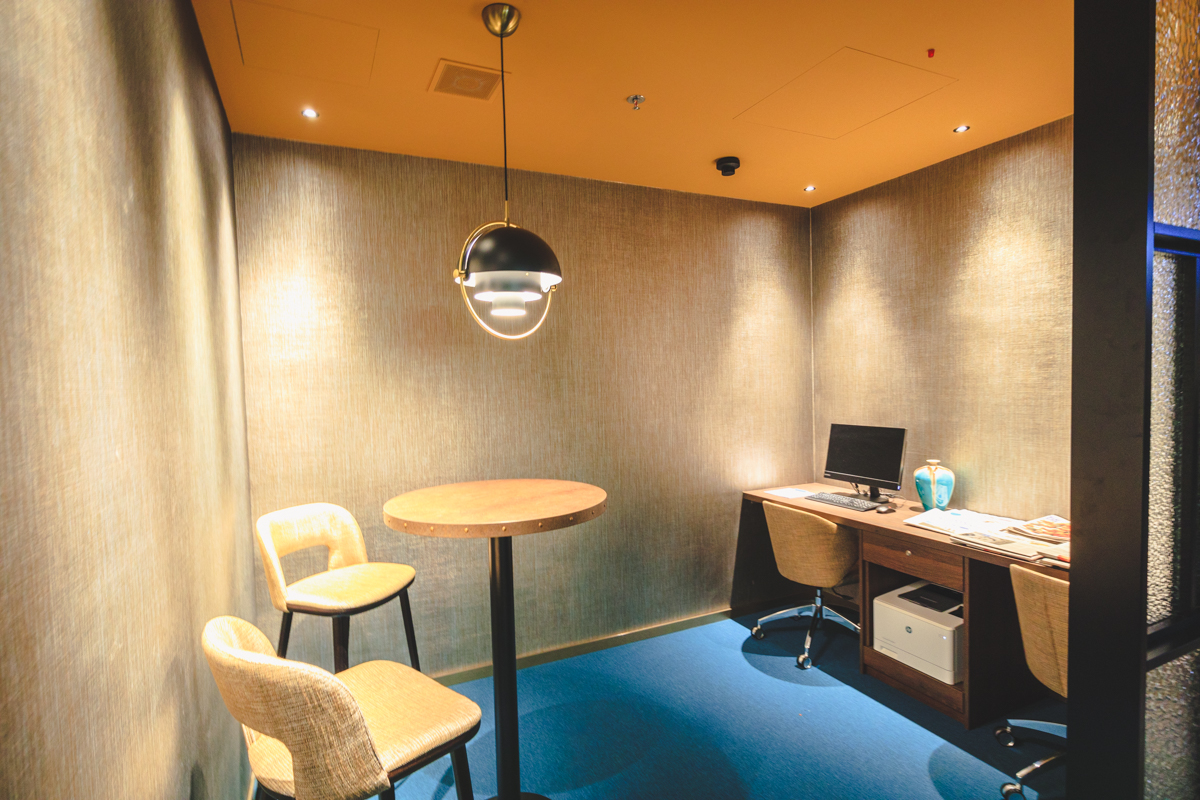 Bar L'Amant is also off the lobby on the ground floor.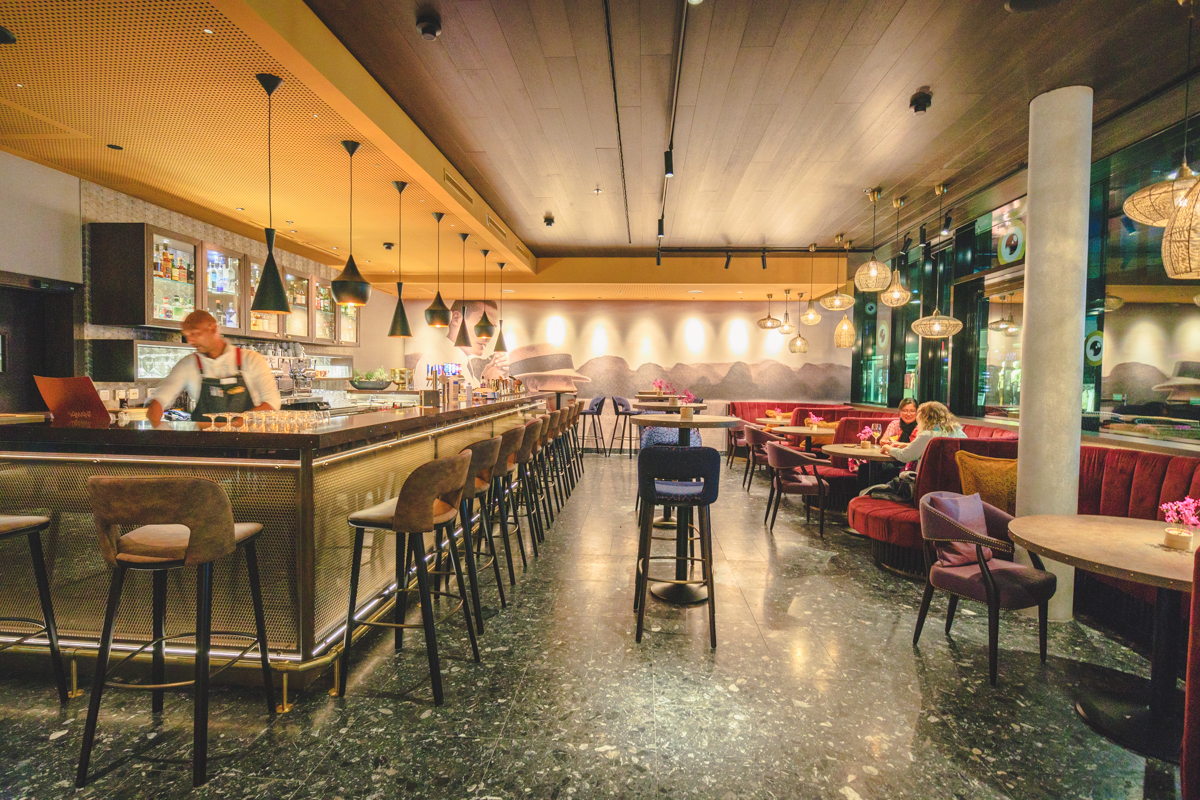 Breakfast is served in the restaurant on the ground floor, rasserie L'Amant, and is complimentary for Marriott Bonvoy Platinum members or above or CHF 35 (AUD $50).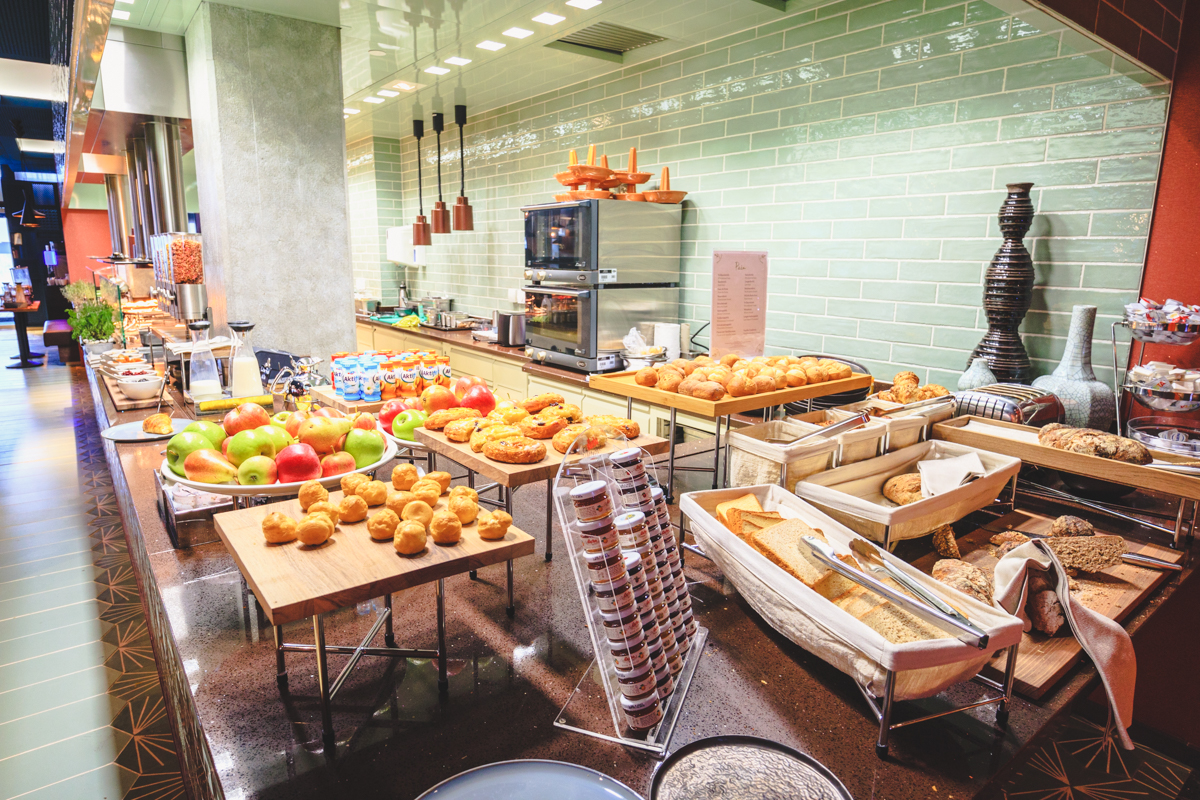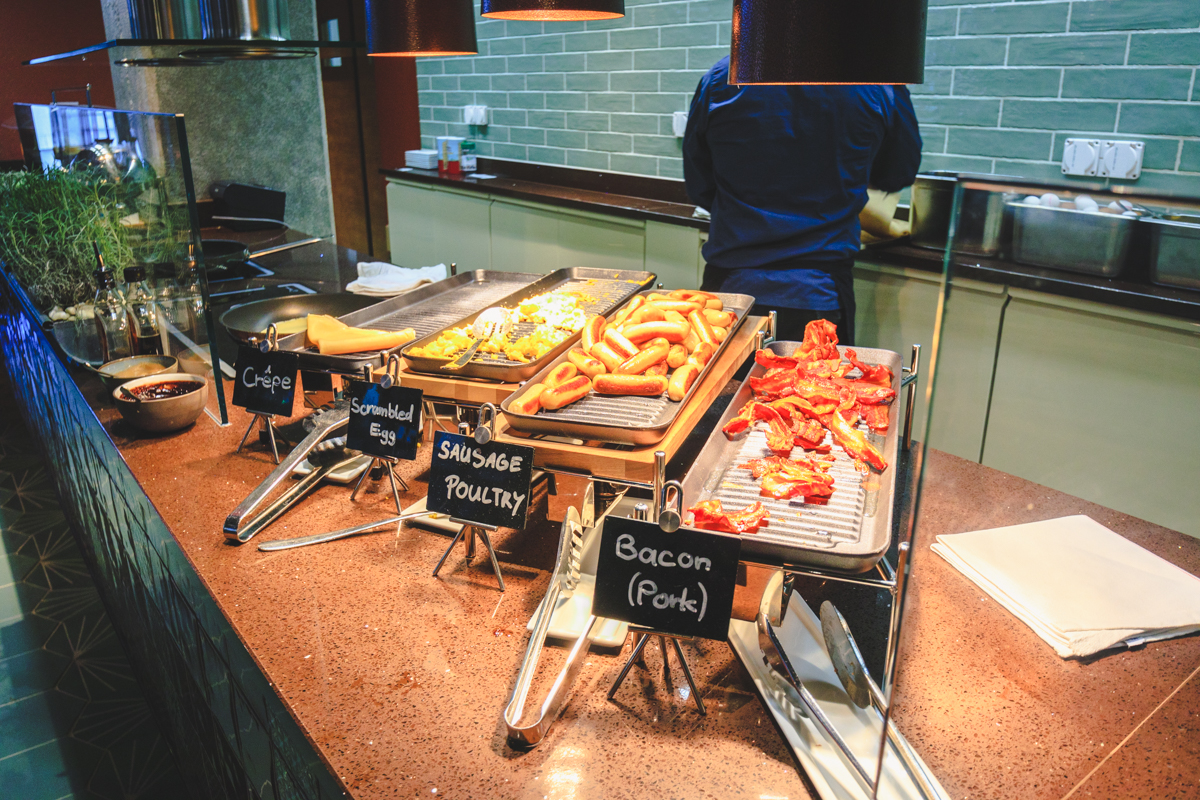 Enjoy a body treatment at the Asian Retreat spa which we didn't have time to check out during our short stay.
The hotel doesn't have a fitness centre but there is one nearby where guests pay a reduced rate of CHF 30 (AUD $43) to access.
Around the hotel
Heading into the centre of Zurich is easy using the tram stop just outside the hotel and takes just seven minutes.
Where you can explore Lake Zuirch and Altstadt (Old Town)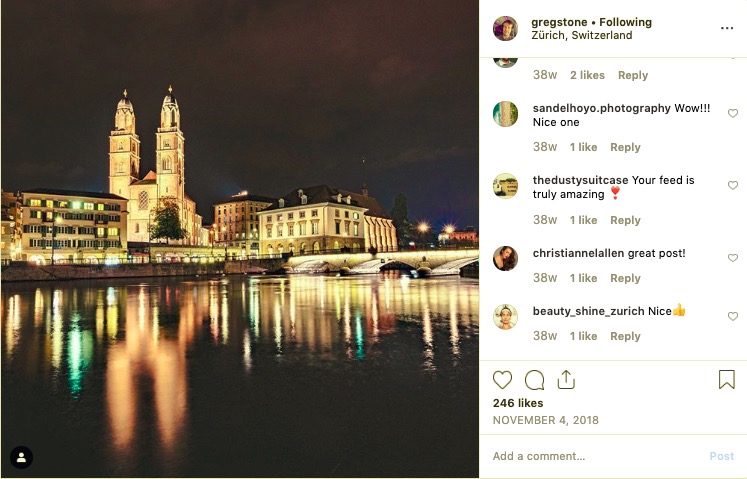 Summary
We enjoyed our brief stay at the Four Points Zurich, the hotel was recently renovated, we had plenty of space in our upgraded room, enjoyed a great night sleep and the room had a decent walk-in shower. Although it wasn't in the centre of town, it was an inexpensive and convenient return tram trip.
This content contains affiliate links from which Point Hacks may earn commissions from transactions generated from new customers, bookings and general enquiries. Find out more here.
Four Points by Sheraton Sihlcity – Zurich
was last modified:
December 7th, 2021
by