In September 2017, the Point Hacks crew had a three-day team meetup in Singapore and most of us stayed at The St. Regis.
The St. Regis Singapore is ranked #30 out of 319 hotels in Singapore on TripAdvisor, putting it in the top 10% of properties, which is quite good considering the quality of hotels around the city. However, there are higher-ranked hotels that tend to be cheaper, so it does pay to do your research.
Research & Booking
At the time of writing this review, this property was classified as an SPG Category 6 property, costing 20,000-25,000 Starpoints per night, depending on the season.
From March 2020 onwards, as a Category 6 Marriott property, it now cost 40,000/50,000/60,000 Marriott Rewards points per night (off-peak/standard/peak).
Outside of peak travel periods, you can usually pick up a room for around $350 SGD/AUD per night.
The Room
The Executive Deluxe Room is large and beautiful with a functional design: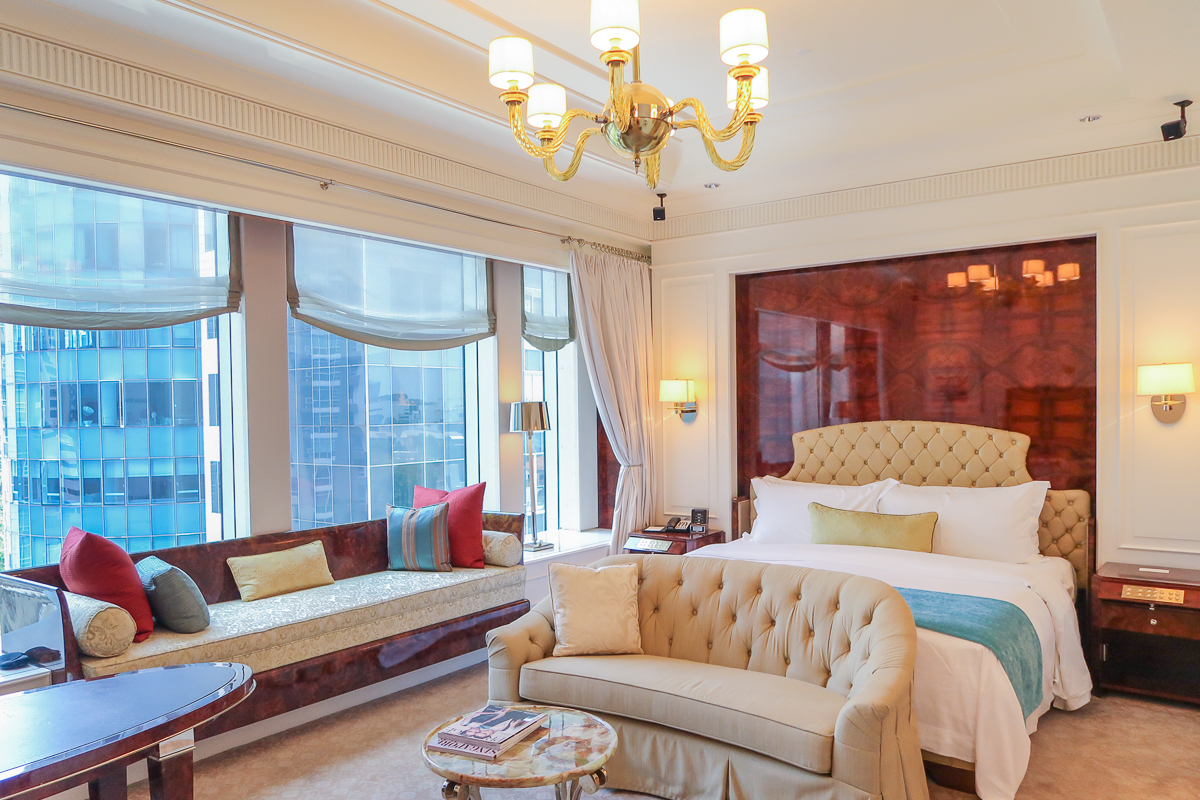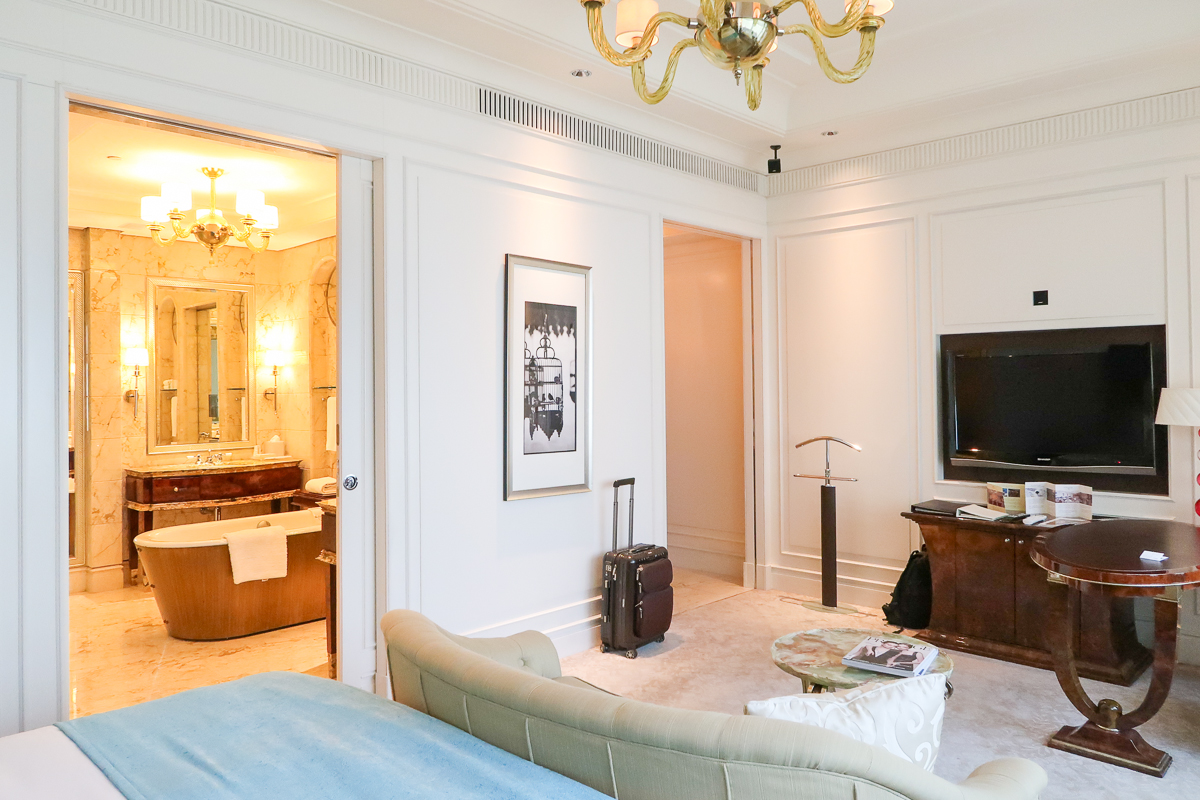 The room has handy, easy-to-use light and window controls.
My only complaint about the bed was that the quilt was too thick.
The room was a Bose sound system, a TV and a complimentary internet-equipped Handy mobile phone to use for the duration of your stay—just make sure you have it on silent as I got woken up by a notification of an advertisement.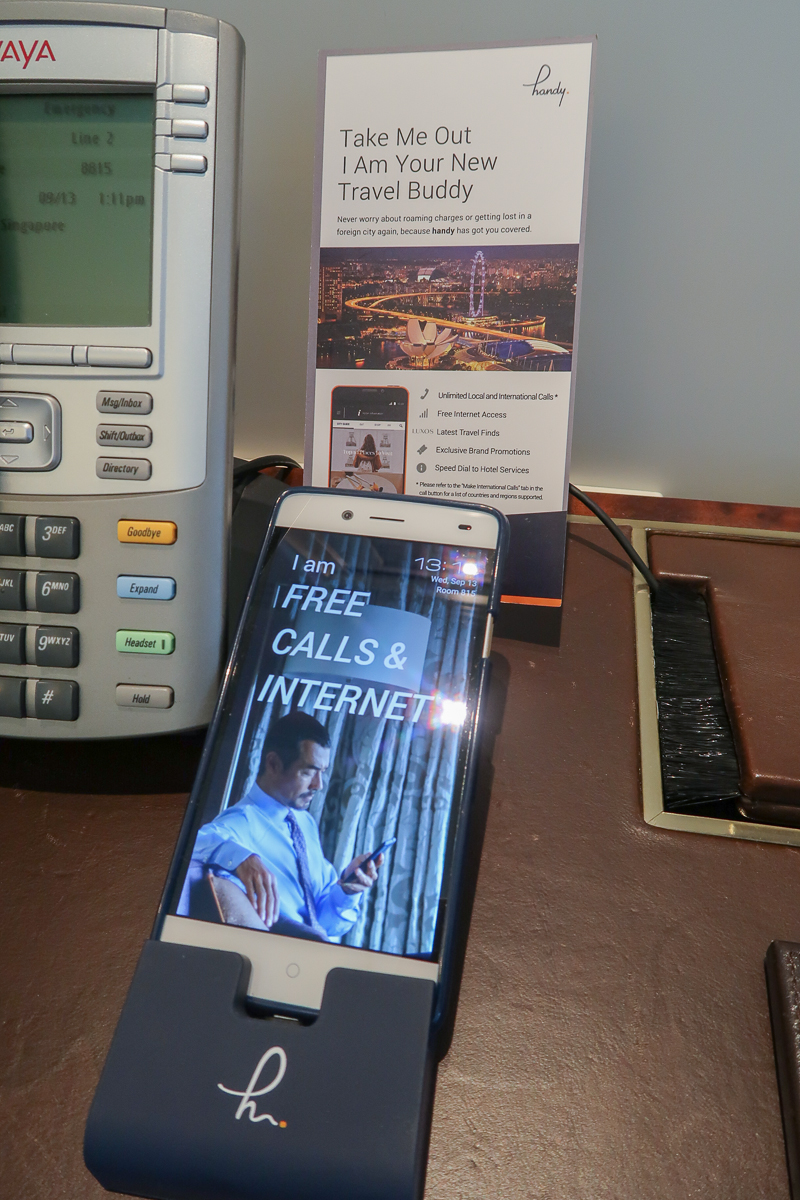 You'll get complimentary tea, French Press coffee and bottled water: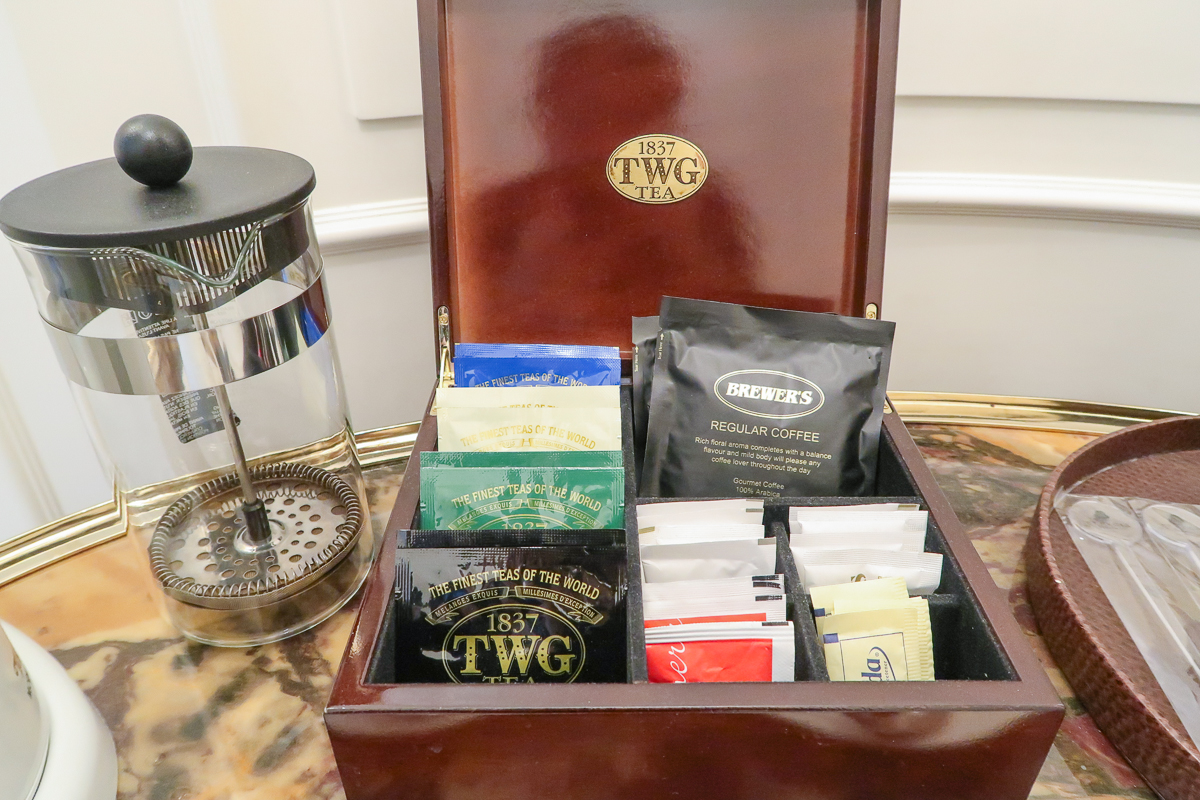 and we were lucky to receive a complimentary fruit plate due to Keith's SPG Platinum status.
The bathroom was a standout, with gold finishes and heated mirrors all throughout: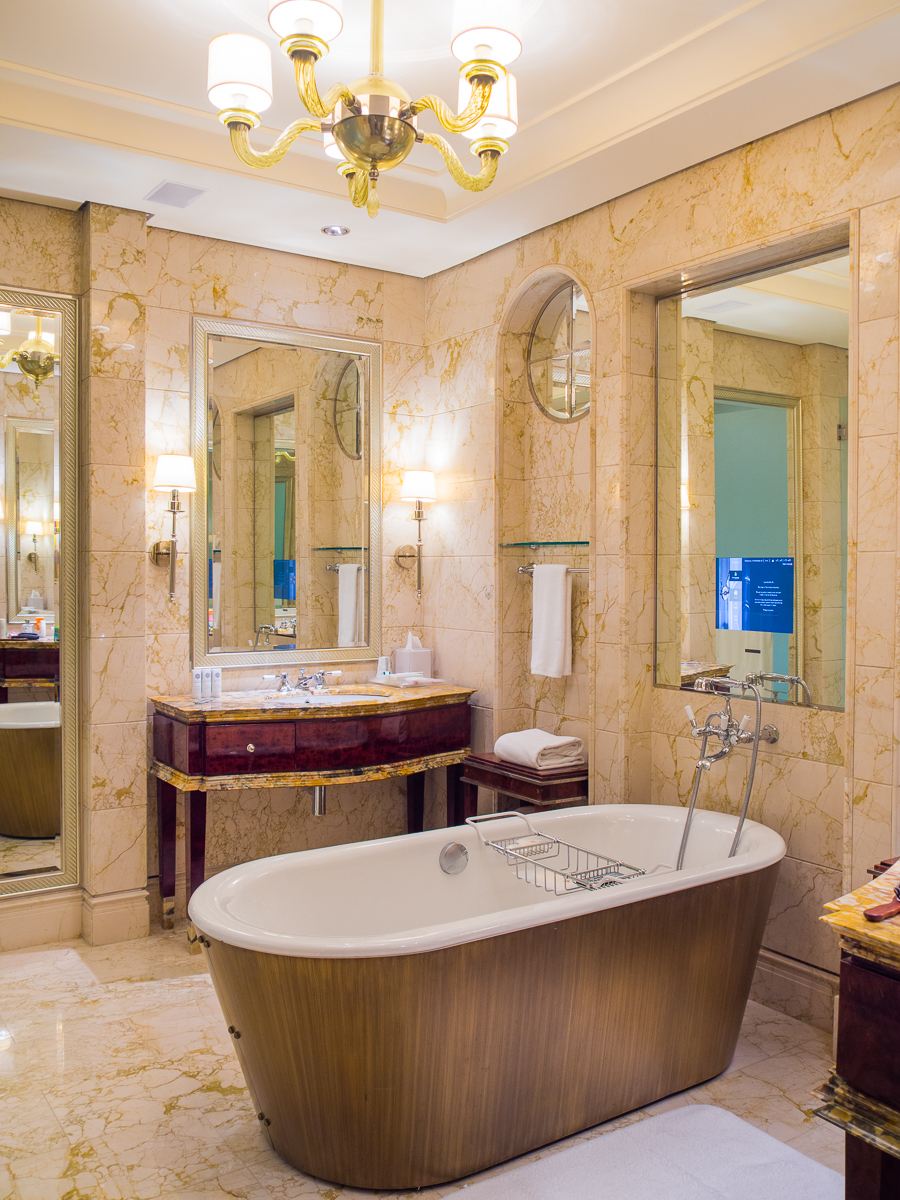 and the ability to watch TV from the bath.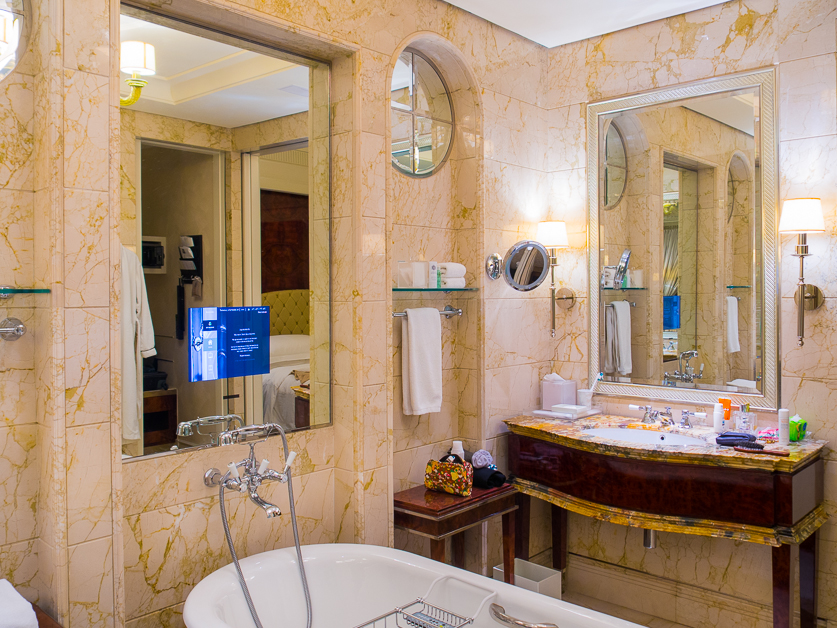 The shower was spacious but I did find the water pressure and temperature to be variable.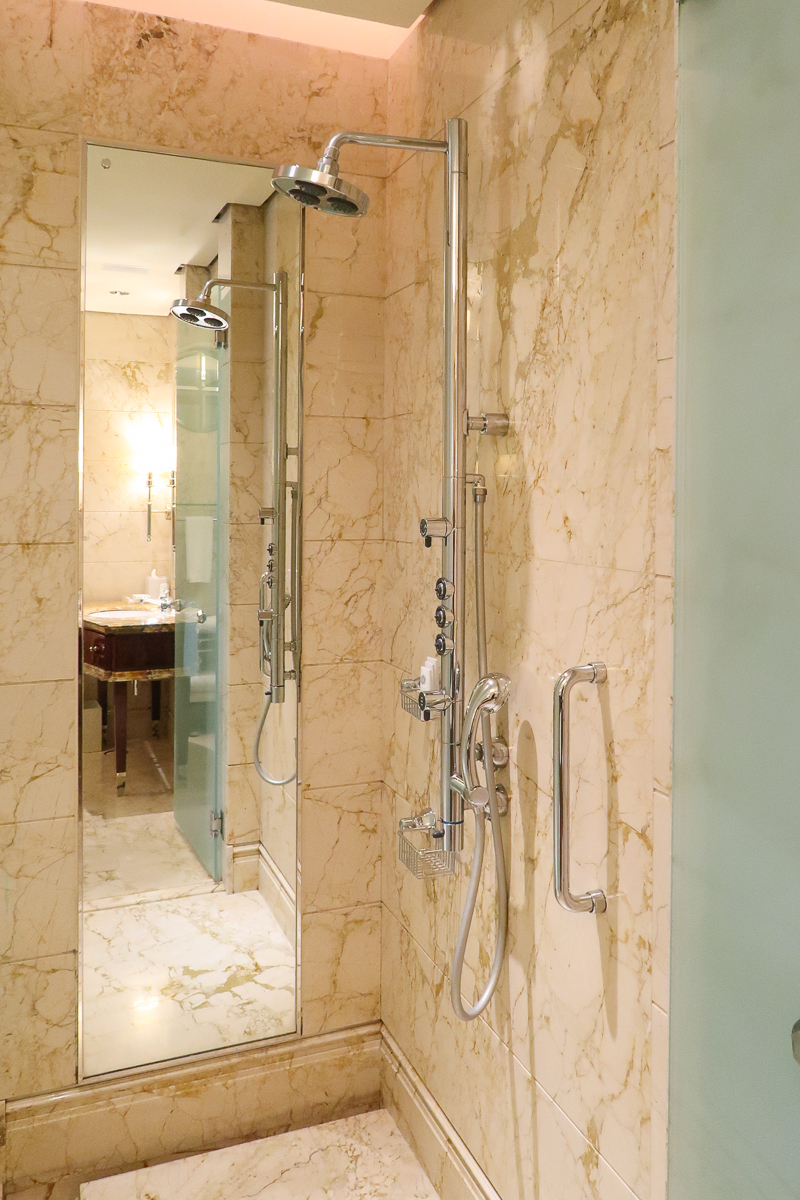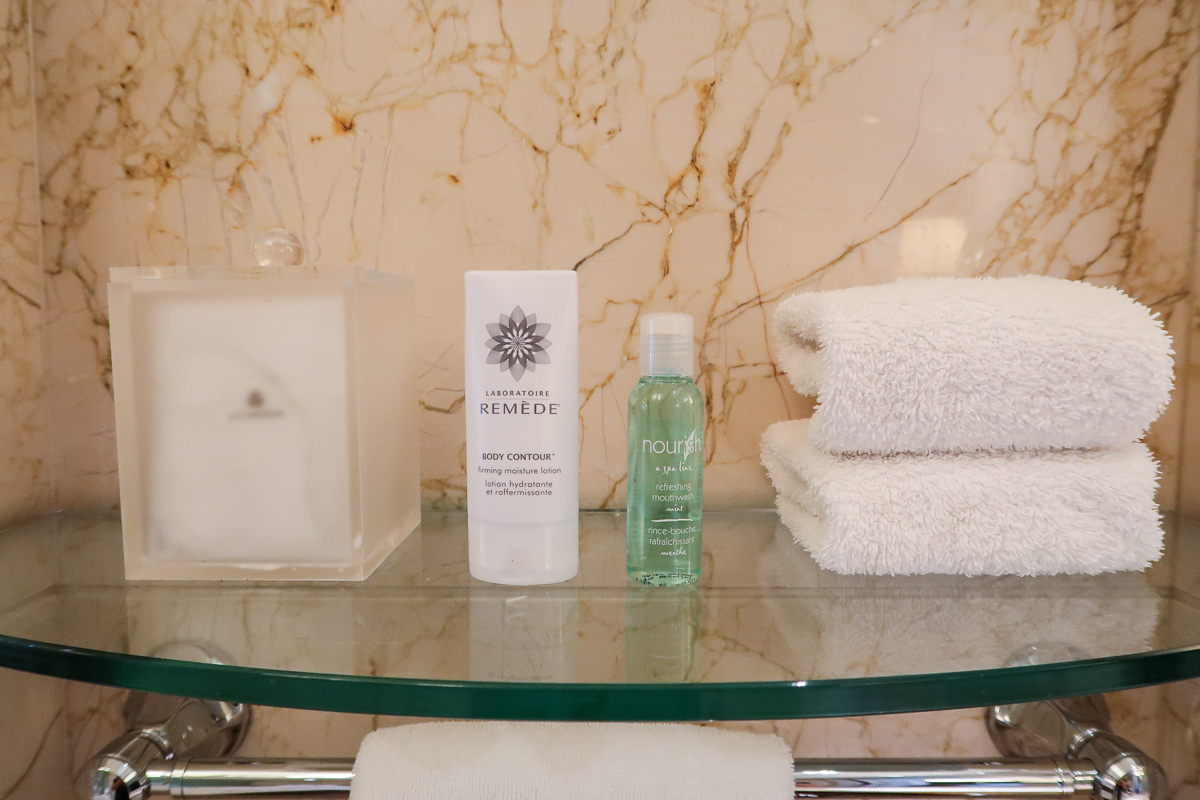 The St. Regis Singapore
Customer service was on-point at the property—never before had I had so many people greet me. Double-daily housekeeping was appreciated.
The butler service for pressing clothes and shoe shine is prompt.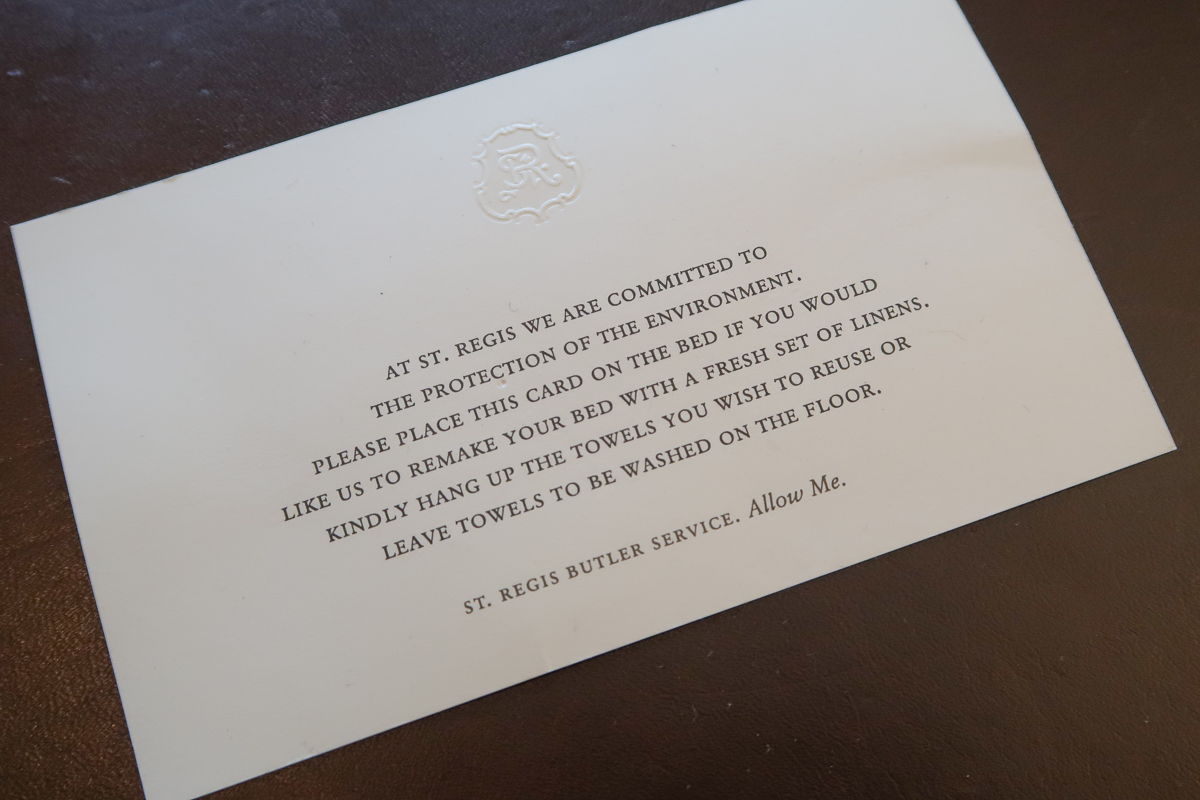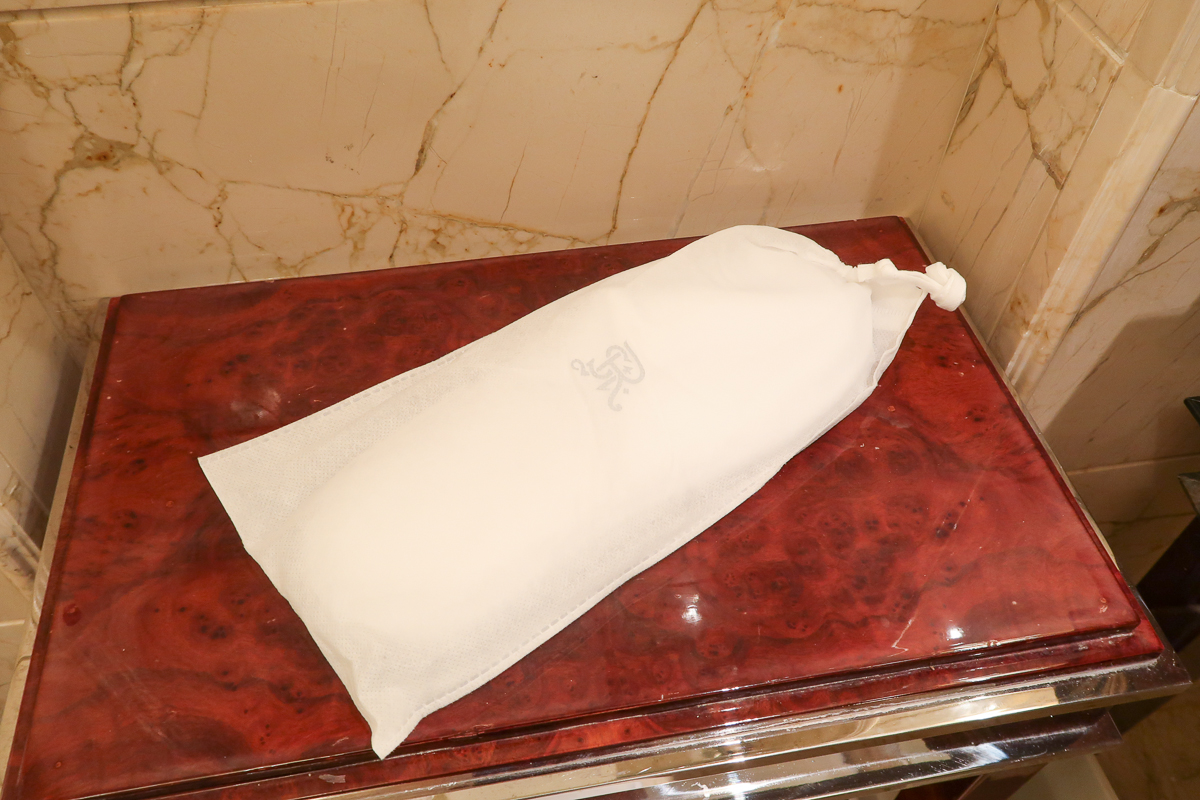 There is good coverage of wifi with both download and upload speeds around the 10 Mbps mark.
Common areas are spacious, well-appointed and absorb noise well.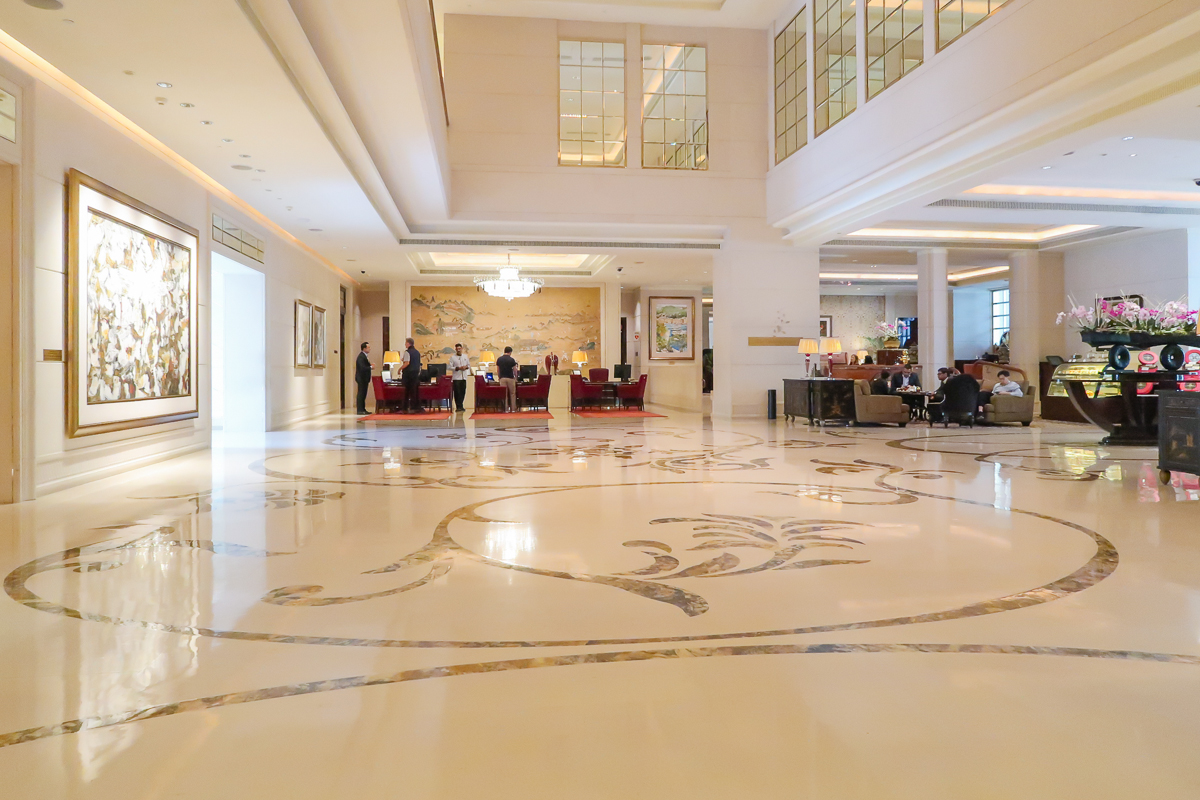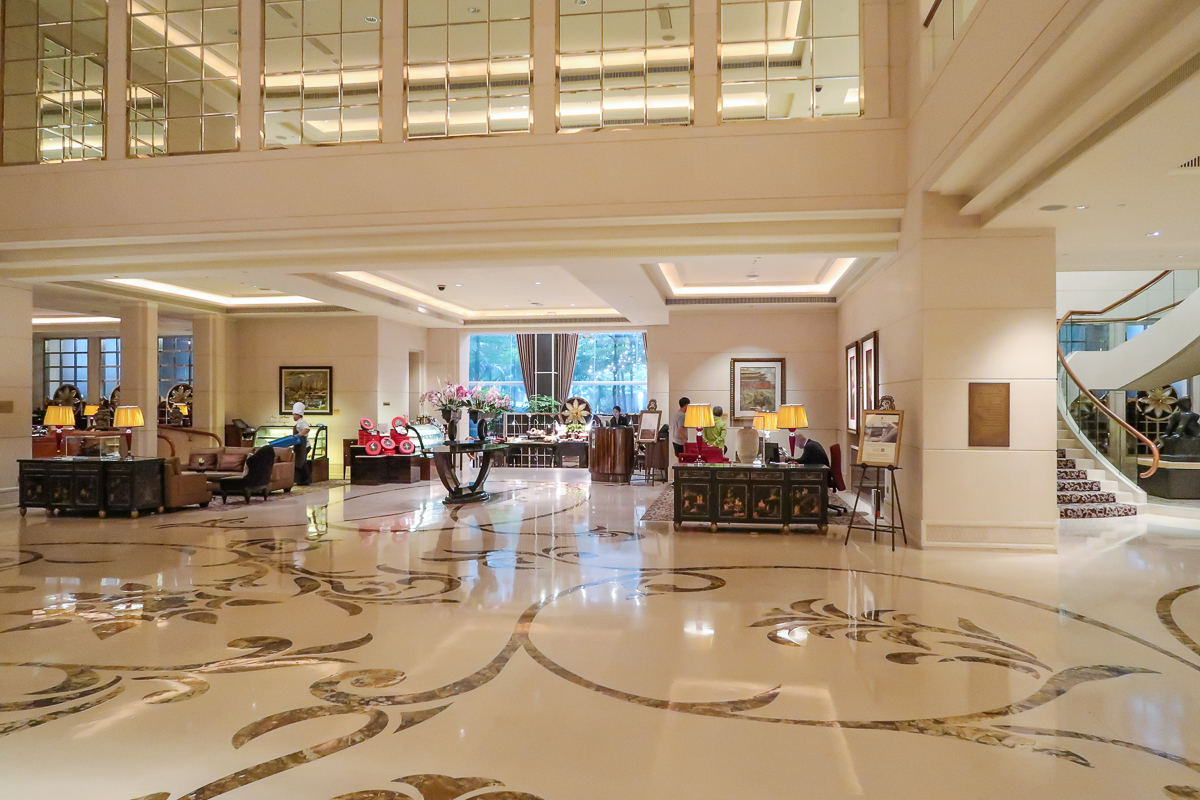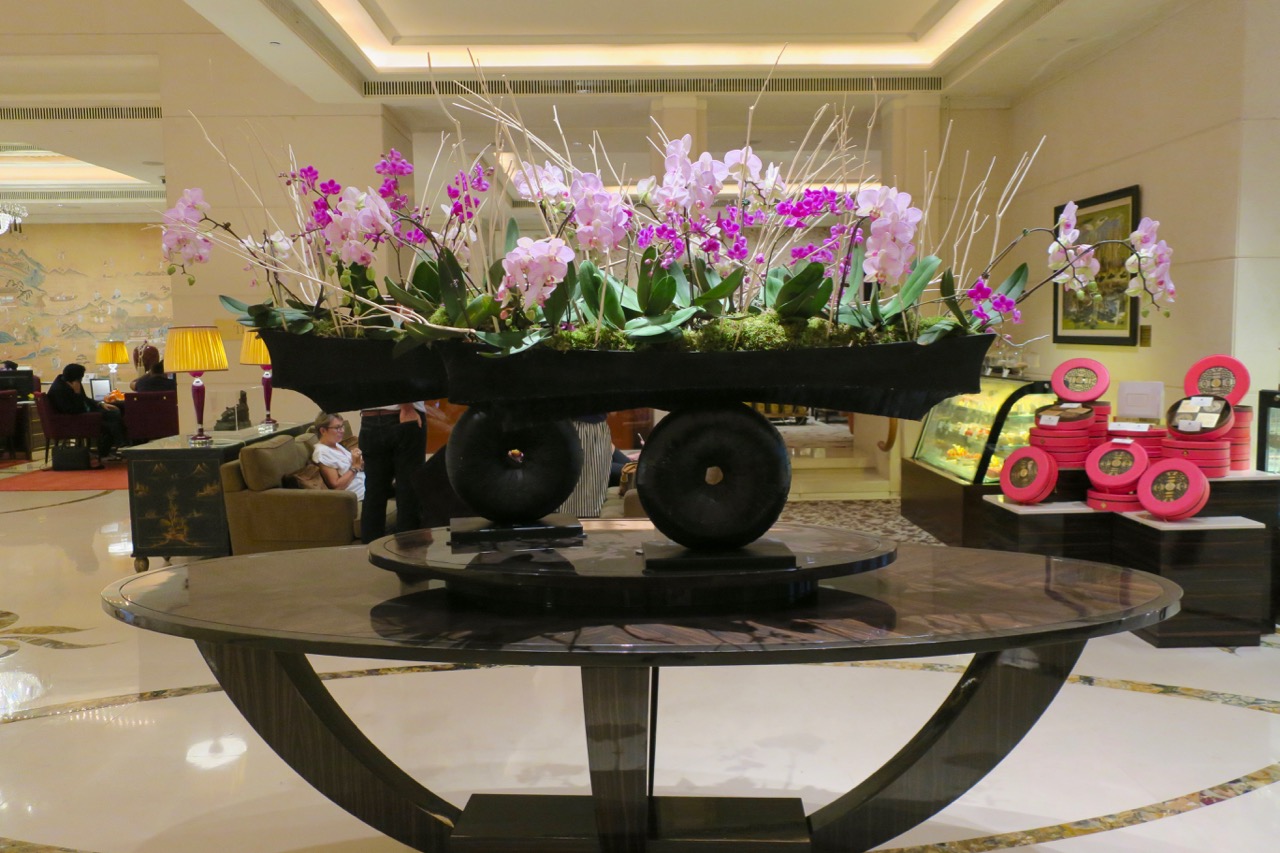 There is a pool on the second floor, which is about 25 metres in length, so you can do laps if you want but it is more designed for relaxation.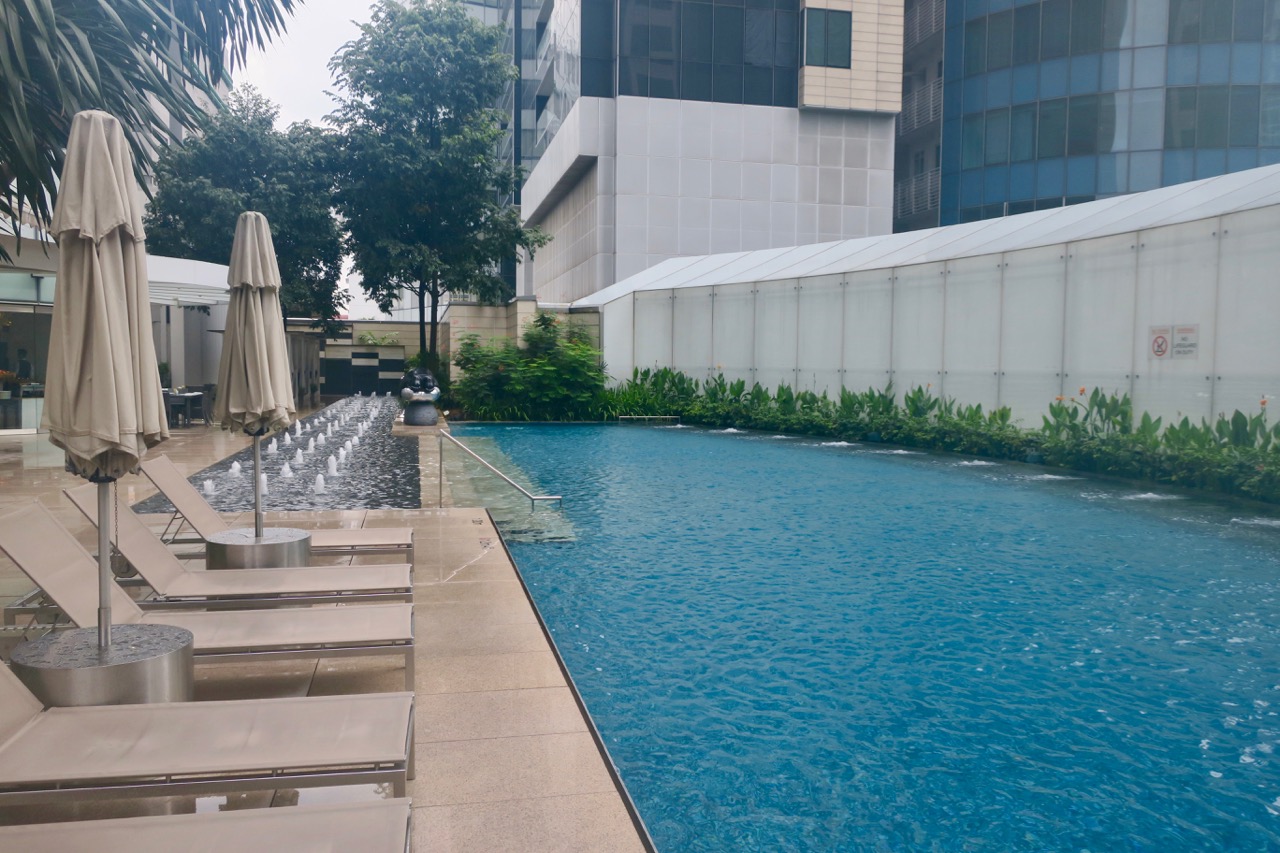 As expected, there is a gym, however, a welcome surprise was an indoor tennis court (not pictured).
Breakfast buffet
The buffet area provides lots of natural light and excellent Western and Asian options.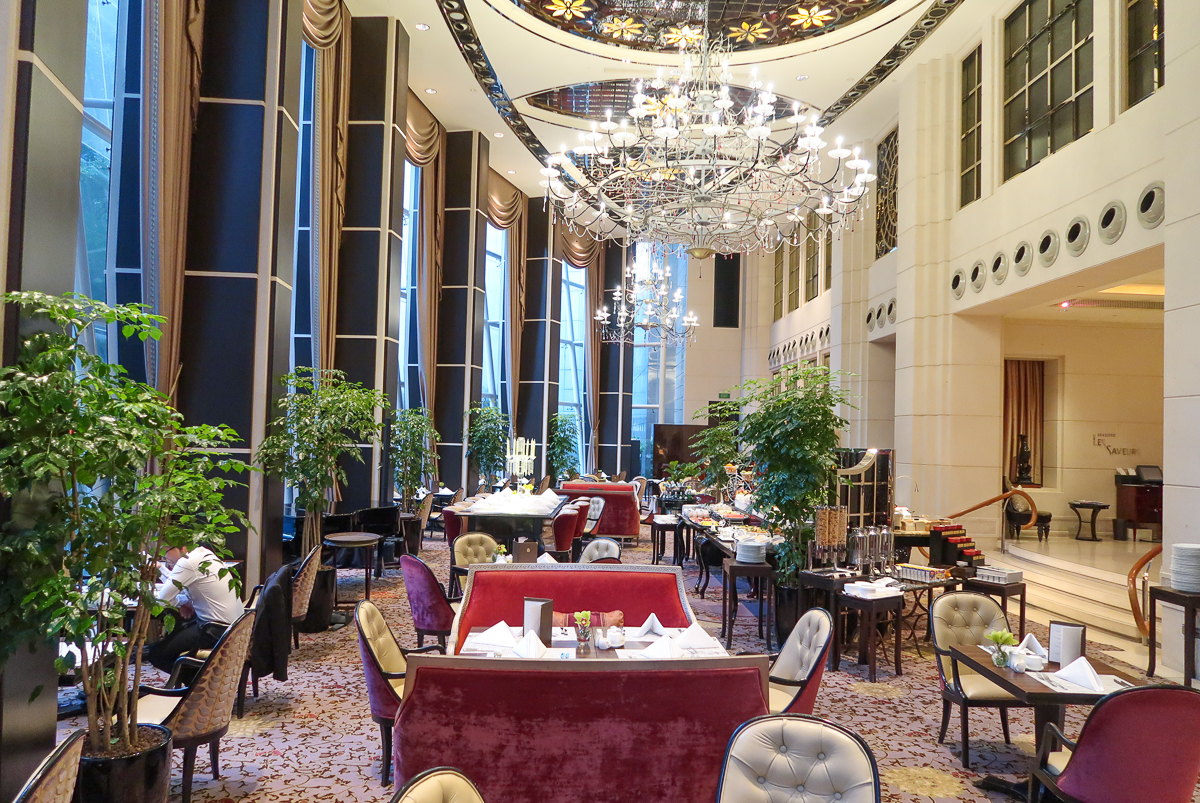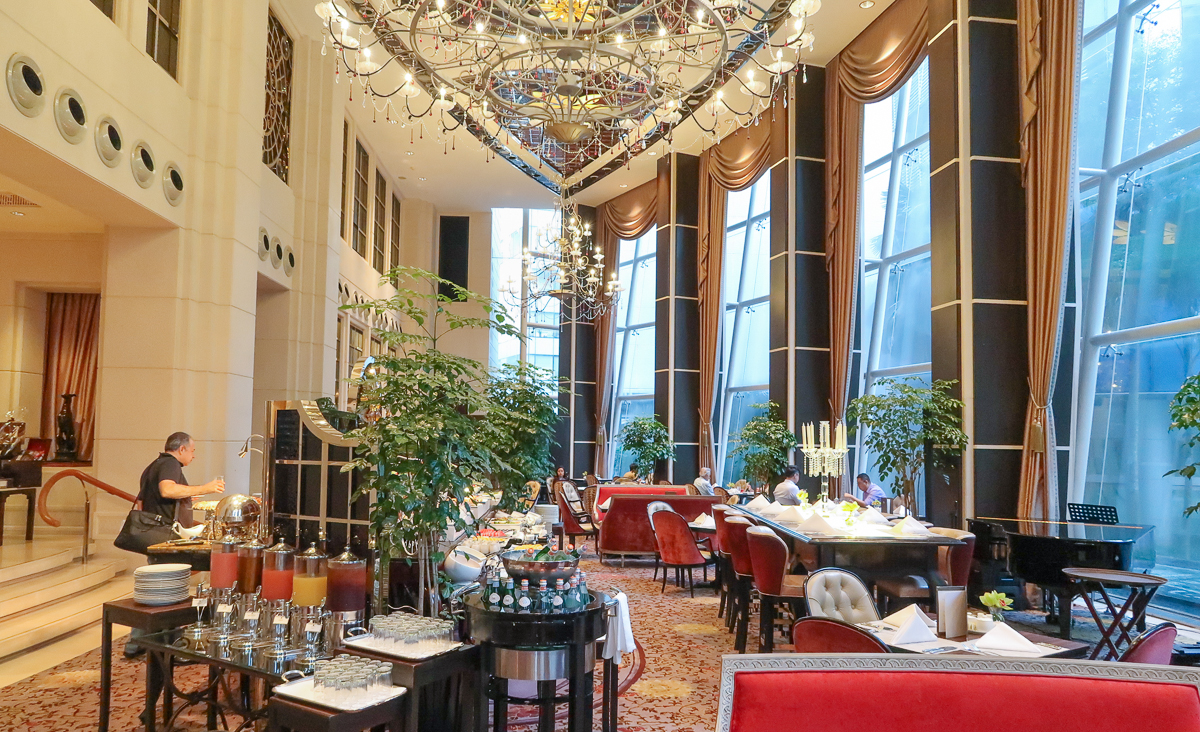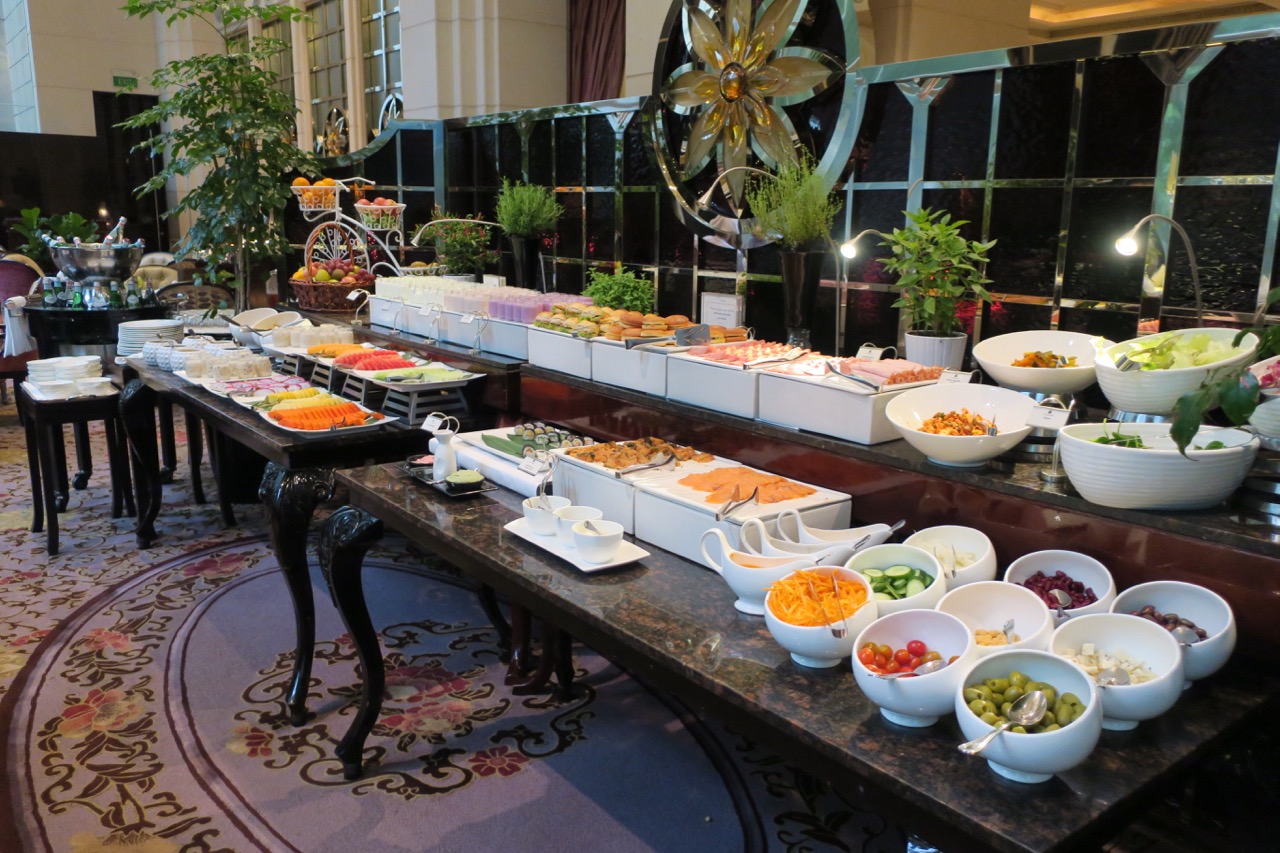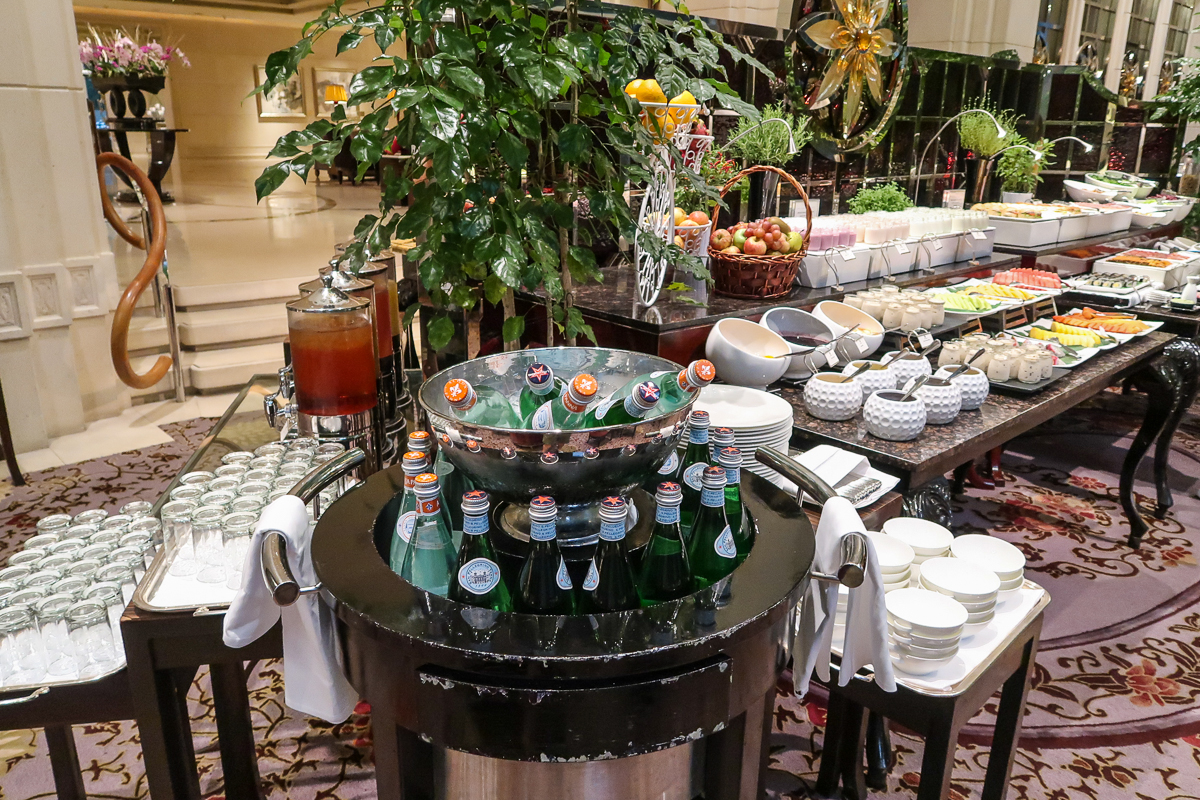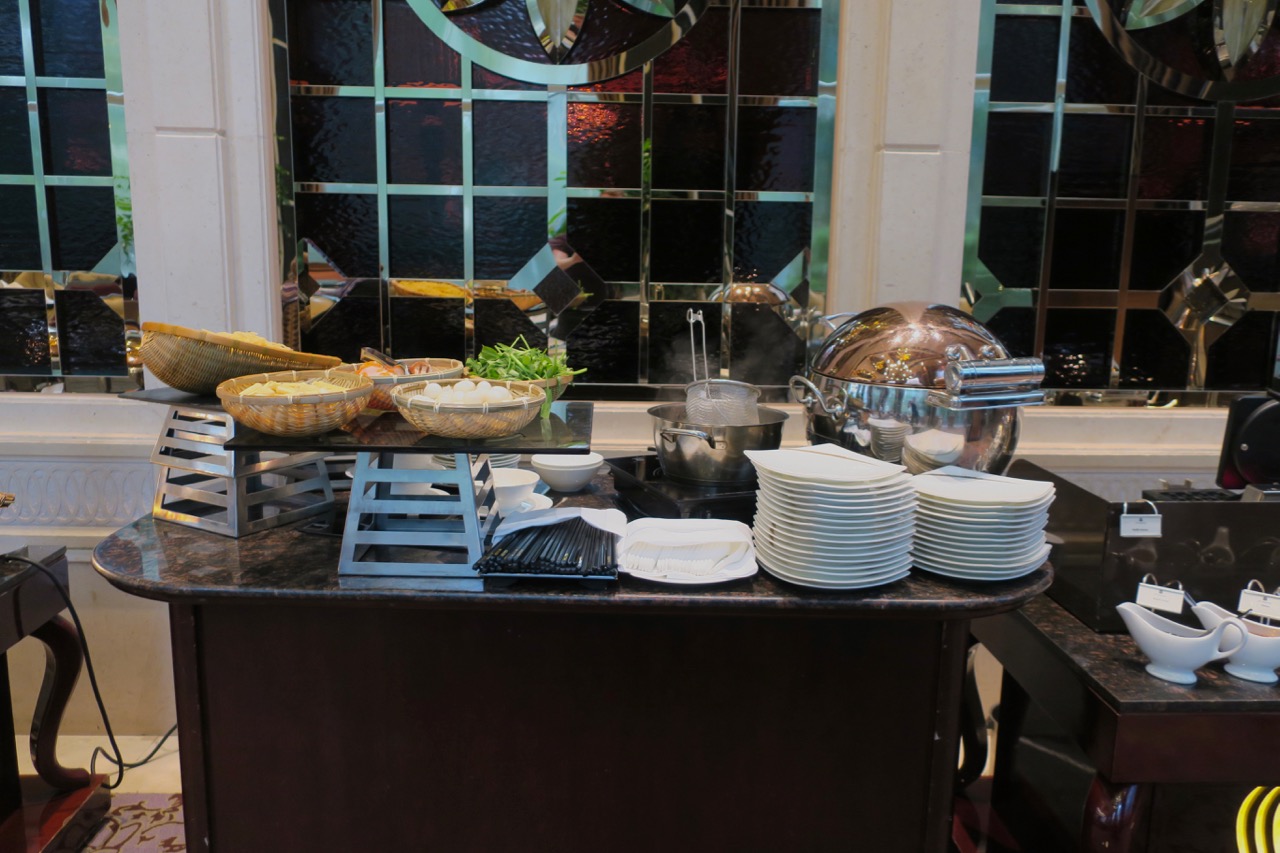 Around the hotel
The St. Regis is located at the Western end of Orchard Road, an easy, pedestrian-friendly ten-minute walk to start of shopping precinct and the underground Orchard Road MRT Station.
It takes 20-30 minutes to get to the airport by car.
Summing up: The St. Regis Singapore
This property is just gorgeous, where guests are well taken care of. The location is just off Orchard Road, which can be good to get a little out of the bustle but does add an extra few minutes on to transport.
Being a tax haven, Singapore attracts wealthy clientele, meaning it is definitely worth your while to explore alternatives as the luxury hotel market in the city is hotly contested.
Other related reviews
Photos and supplementary text courtesy of Steven Ang, Point Hacks Operations Manager
The St. Regis Singapore Executive Deluxe Room – Picture Review
was last modified:
March 23rd, 2022
by