Whilst in an extended transit in Abu Dhabi, I needed a hotel room for 18 hours. Given the benefits available by booking through American Express Fine Hotels & Resorts, plus those from status, I figured it was worth giving the St. Regis a go.
Research & Booking
The St. Regis Abu Dhabi is actually one of two St. Regis hotels in and around Abu Dhabi, with the other the Saadiyat Island Resort. It's ranked #6 out of 128 hotels in Abu Dhabi on TripAdvisor.
At the time of writing this review, this property was classified as an SPG Category 5 property, costing 12,000-16,000 Starpoints per night.
Due to the merger of SPG into Marriott Rewards, this is now a Marriott Category 6 property, costing 40,000/50,000/60,000 Marriott Rewards points per night (off-peak/standard/peak).
Alternatively, outside of peak travel periods, you can usually pick up a room for around $200 per night.
As mentioned before, I booked using American Express Fine Hotels & Resorts, which offers preferred pricing, the possibility of a room upgrade, and great value for a one night stay, a $100 USD equivalent hotel credit to use as you see fit.
This meant I could use the hotel credit for food or a spa treatment, whilst also taking advantage of the St. Regis all day breakfast at the weekend (I arrived at 6am, slept for a bit, and had breakfast later in the day).
I also earned Starpoints and an additional night towards Starwood status renewal on my stay.
Superior Seaview King Room
I don't believe I scored a particularly notable room upgrade on checking in, but the view from the room was pretty amazing and it was spacious, as I'd expected, so I had no problems here.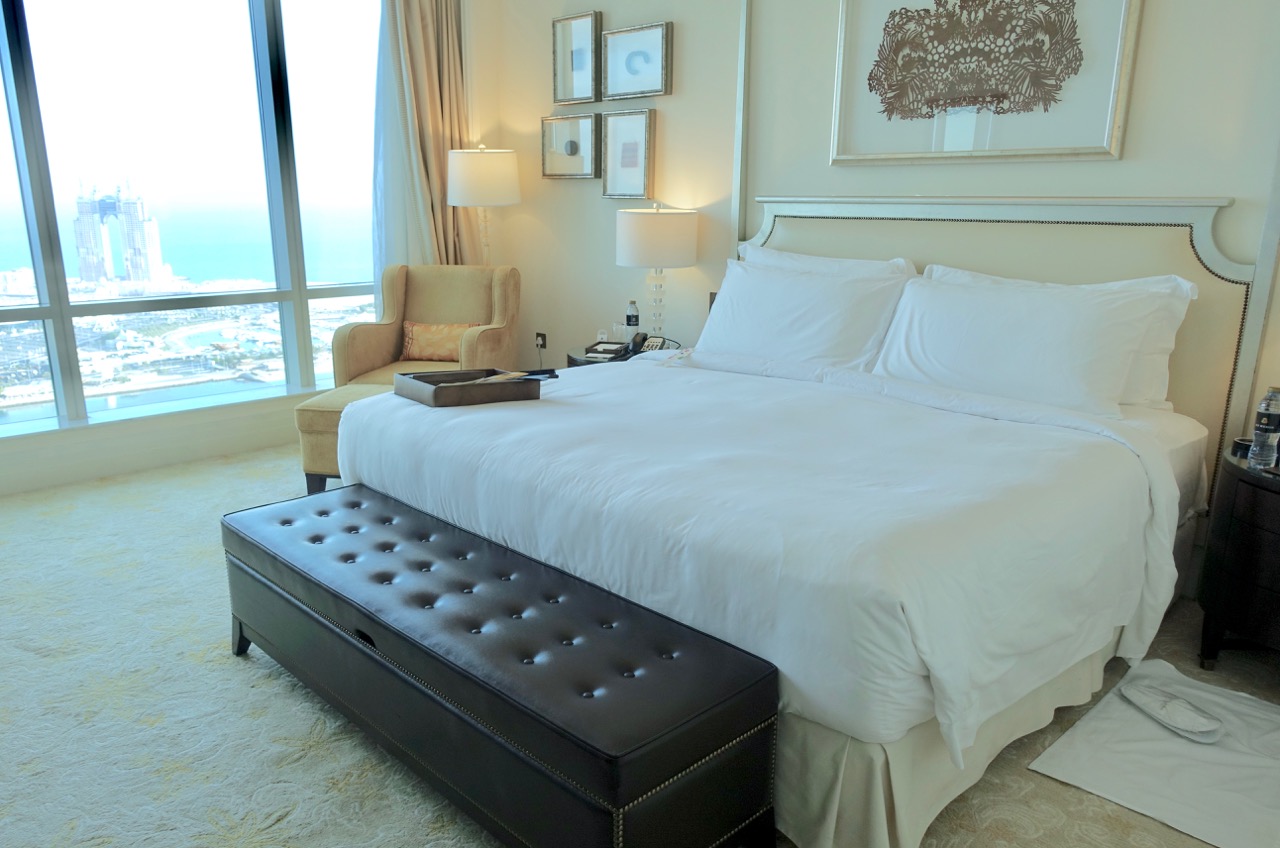 King Bed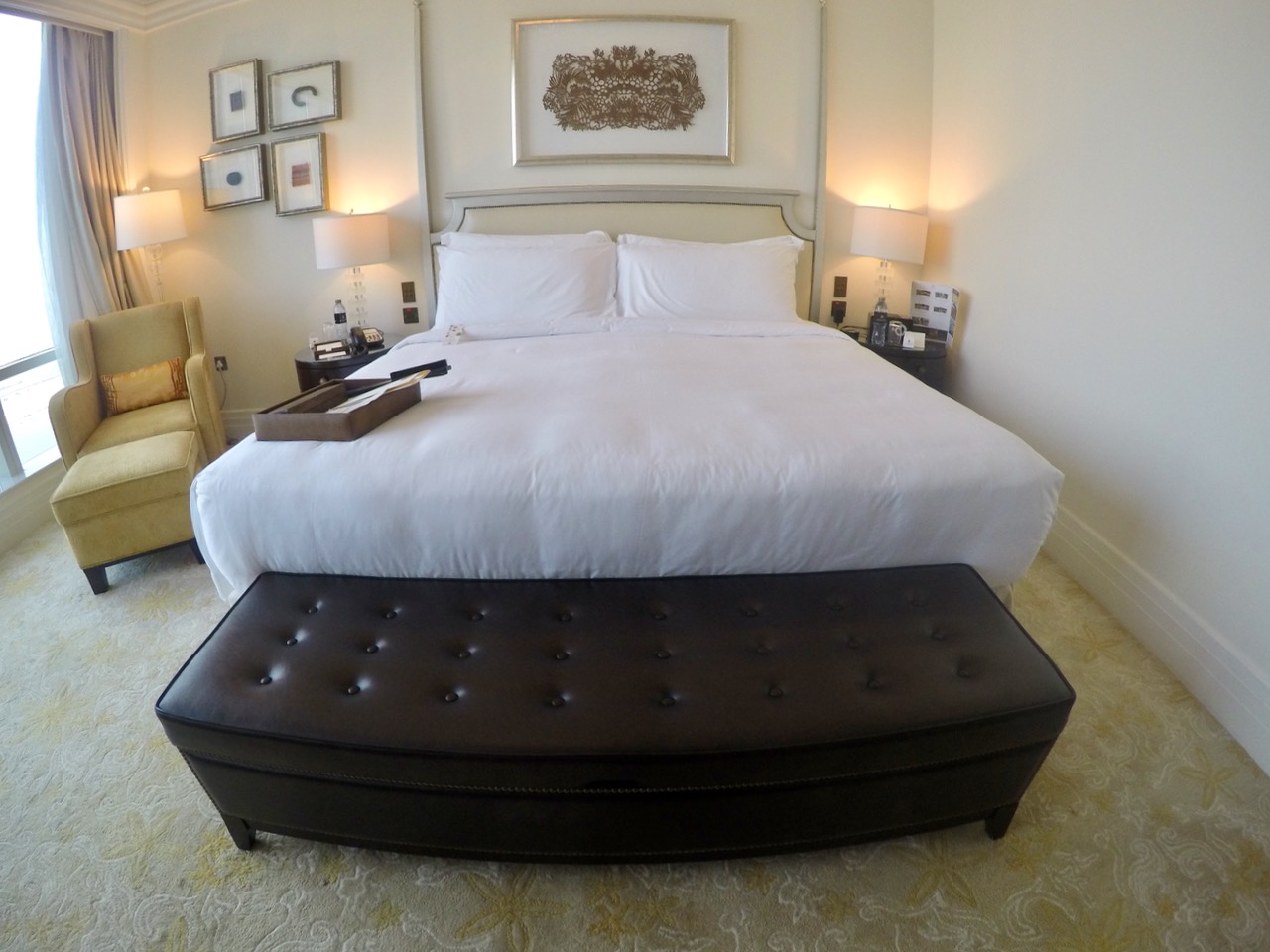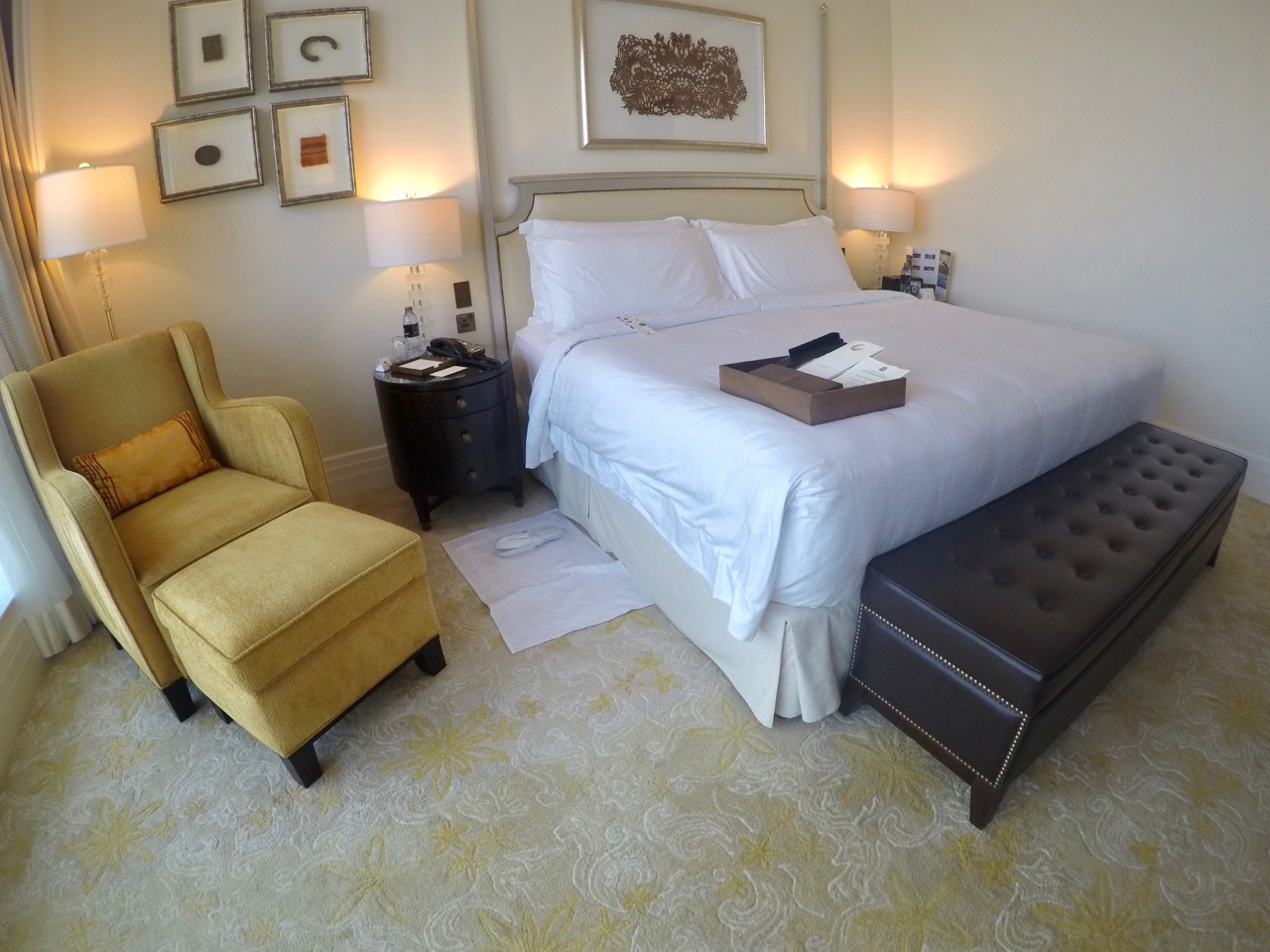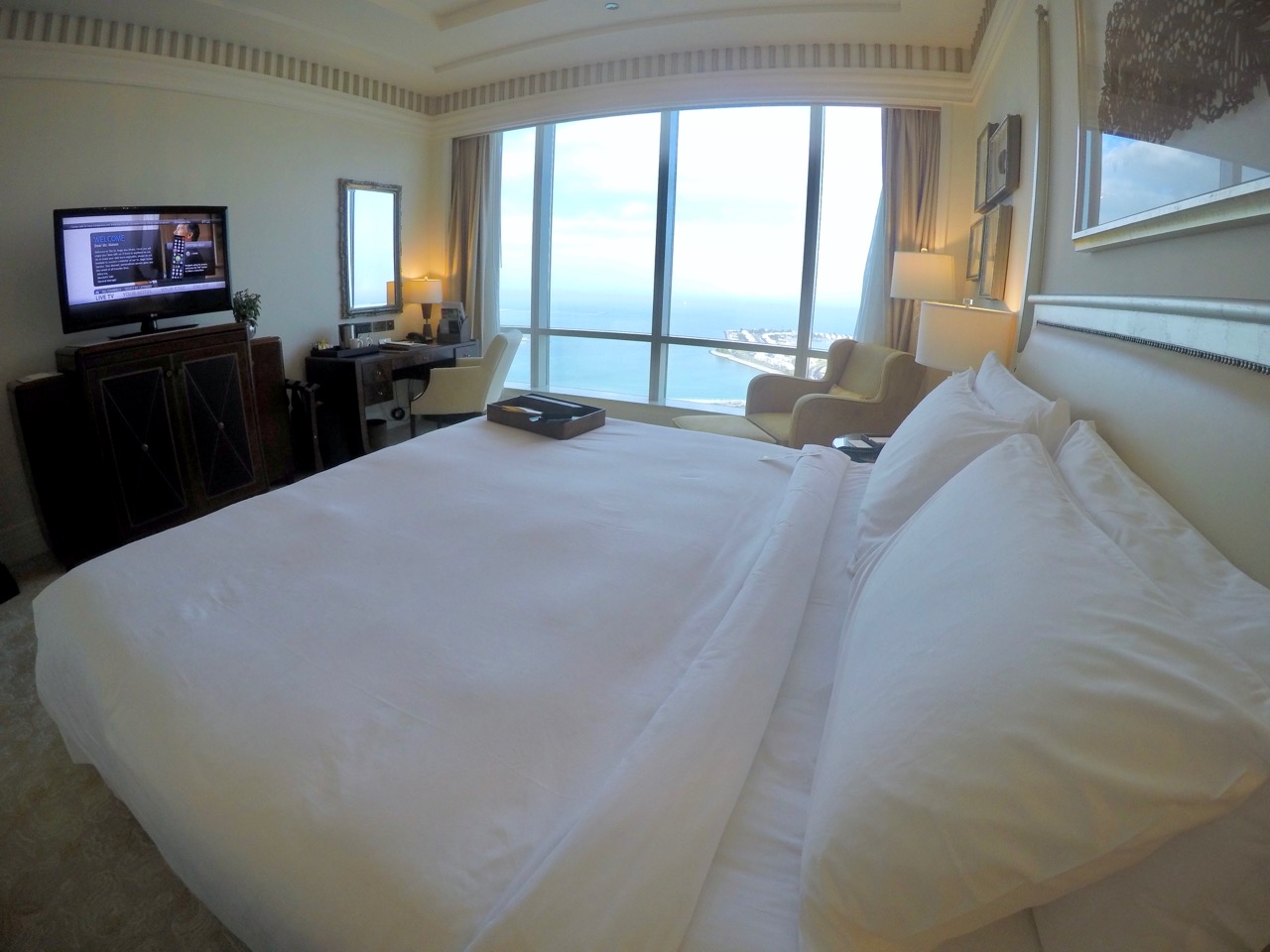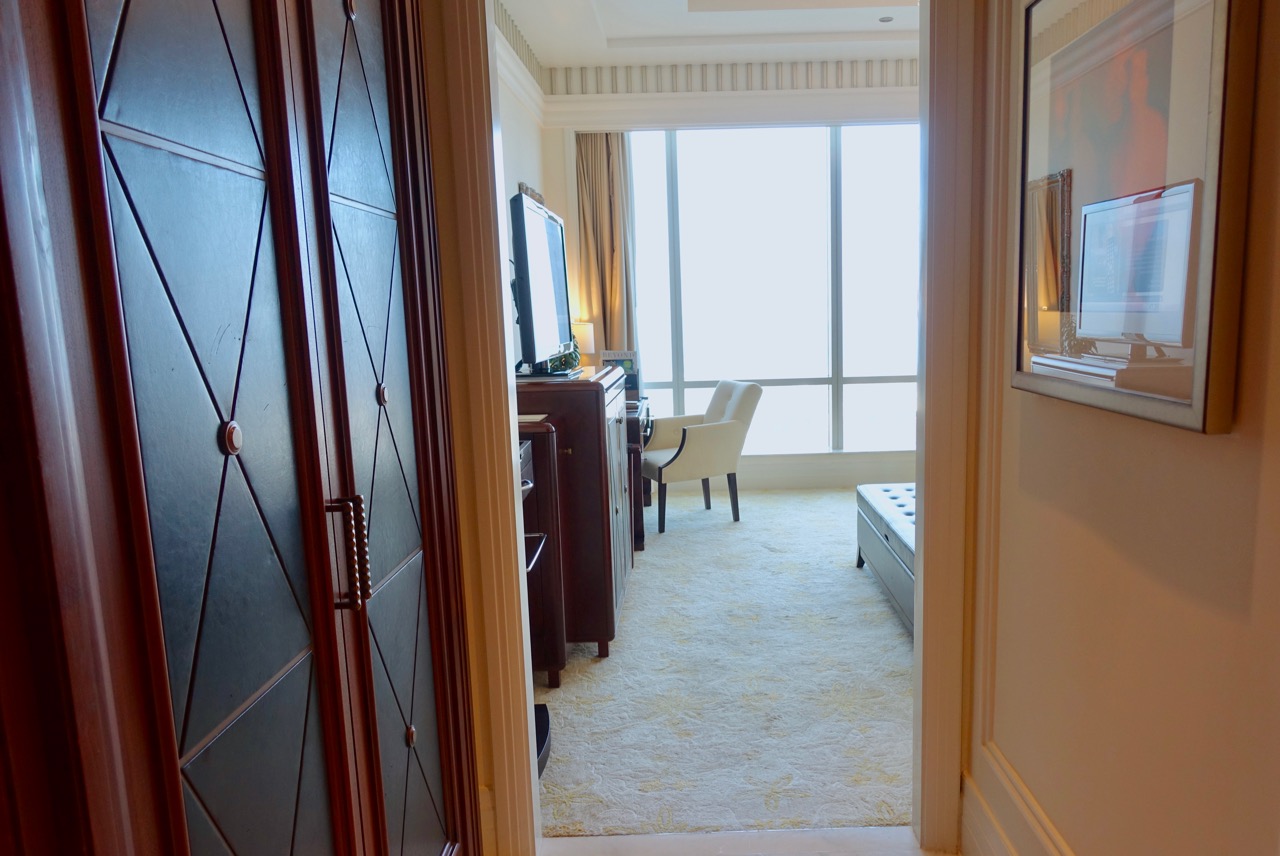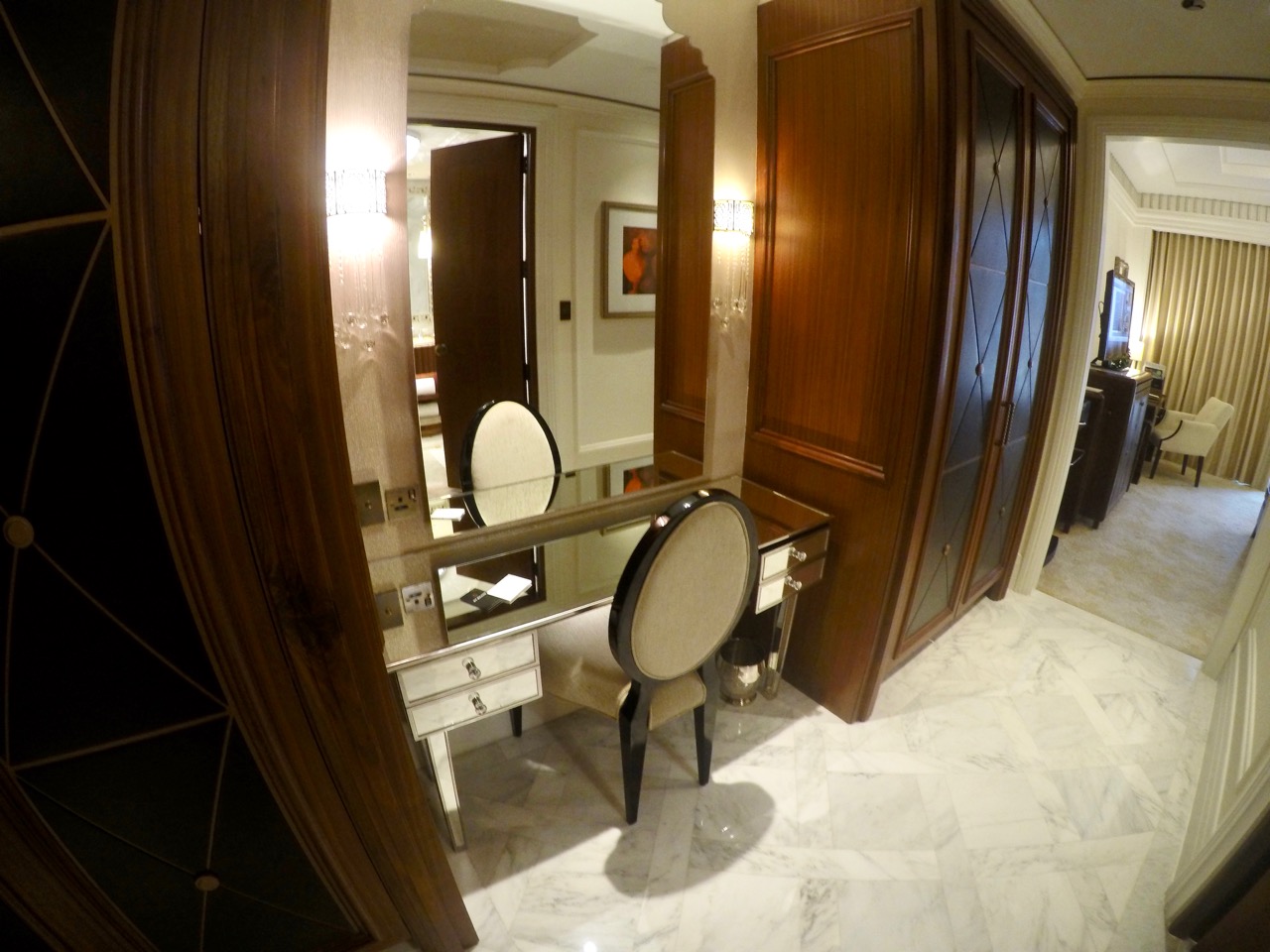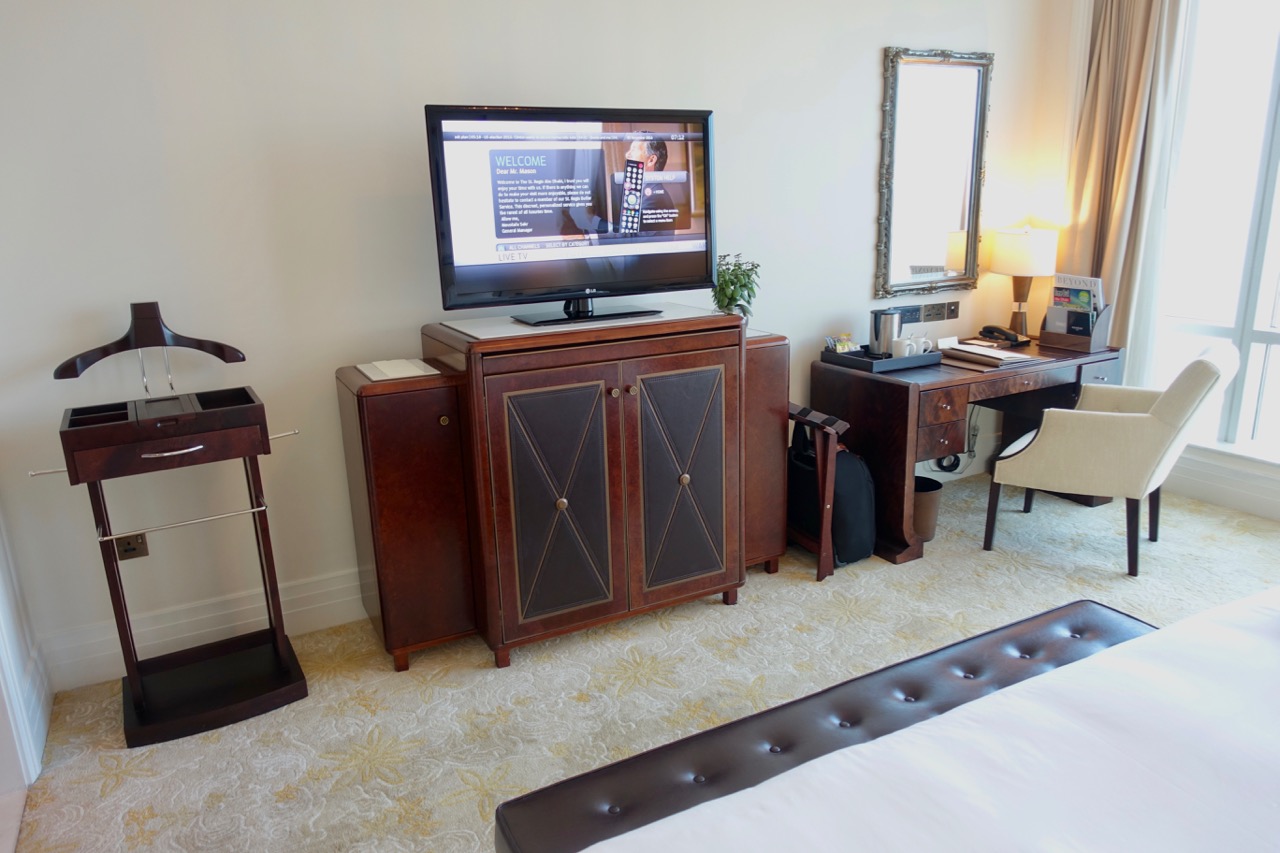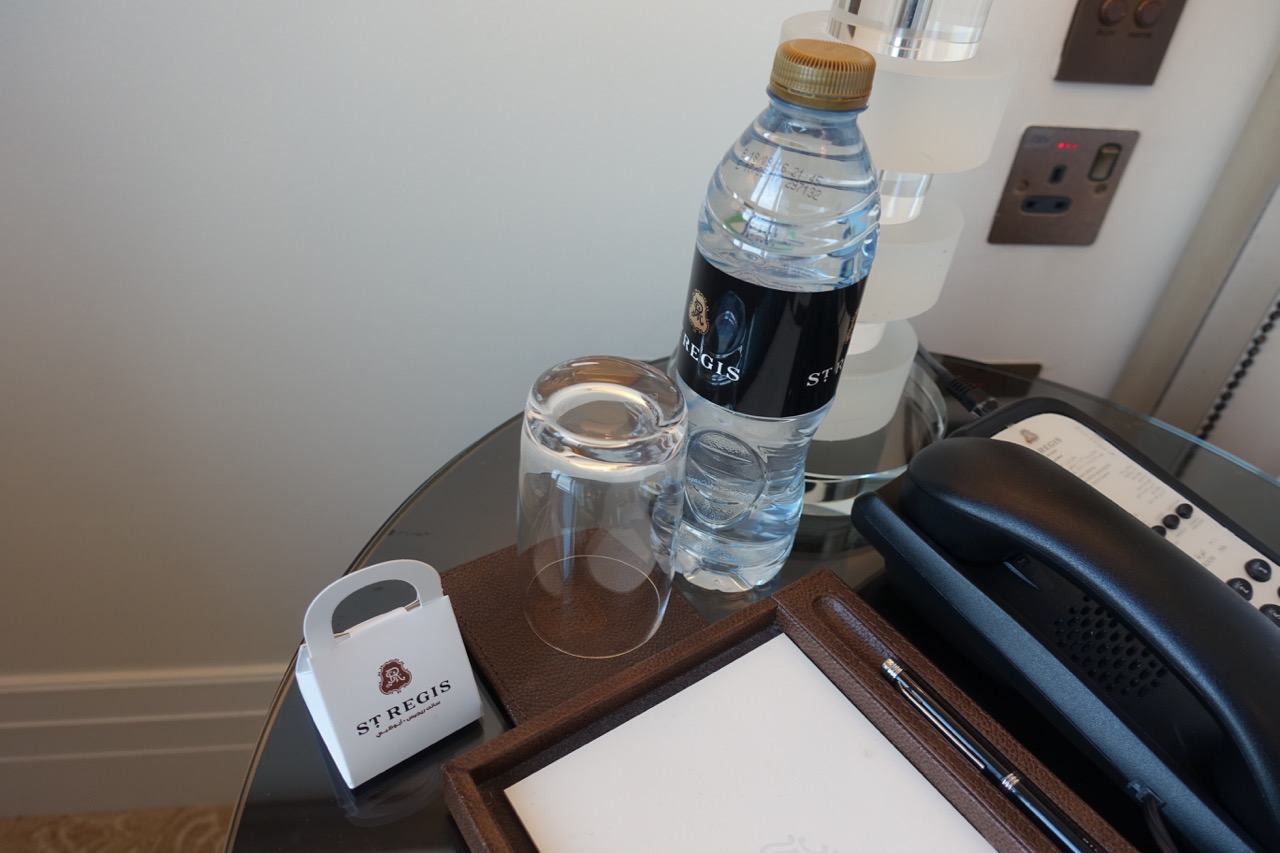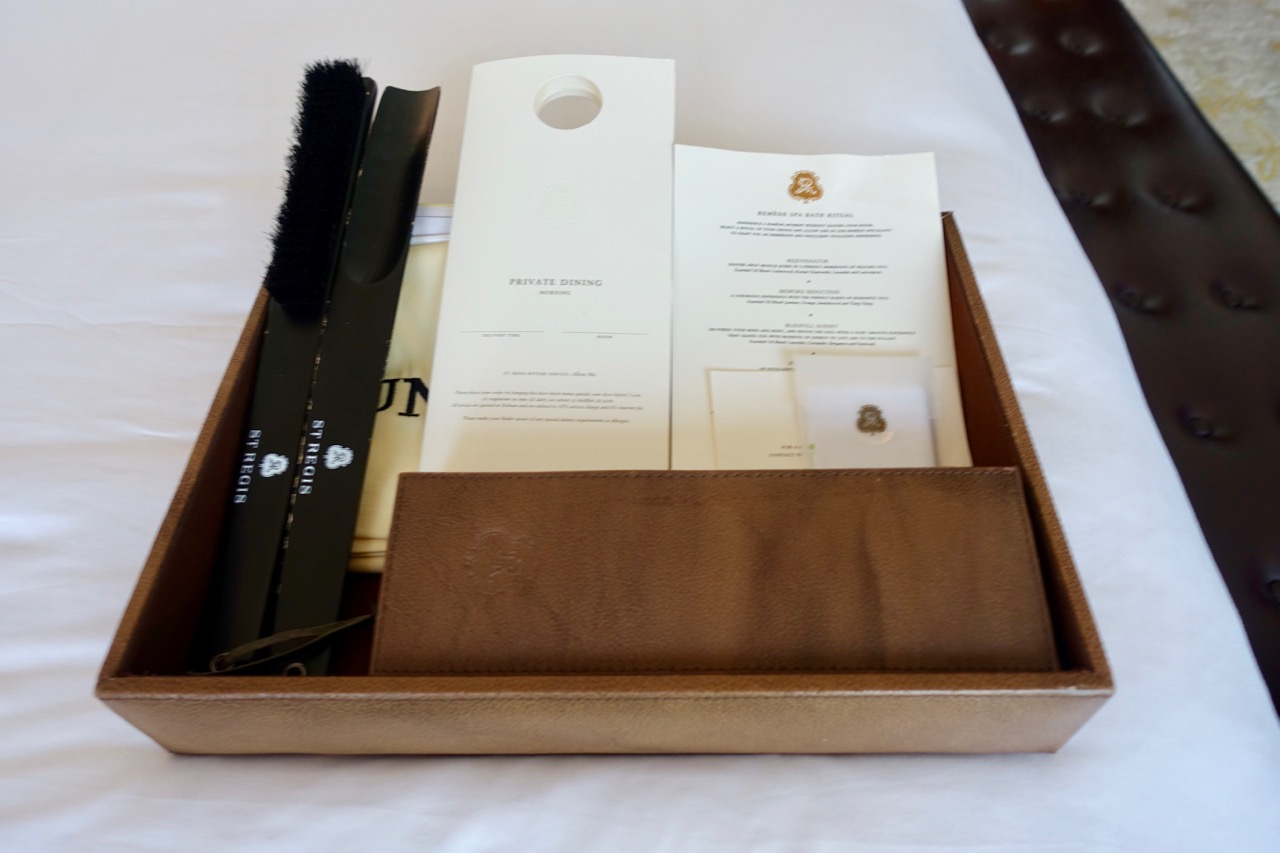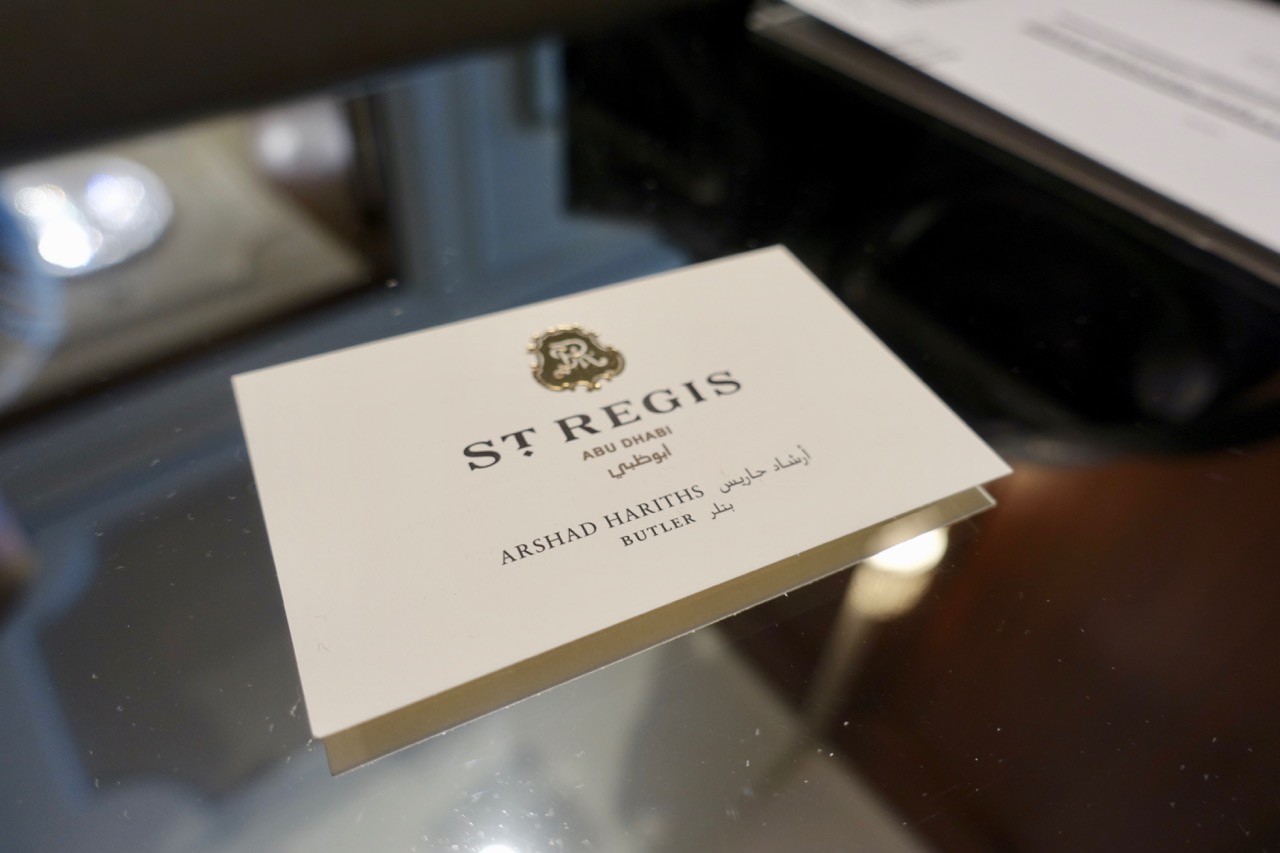 The bathroom was typical St. Regis and felt right at home in the UAE with heaps of marble and gold all around the room.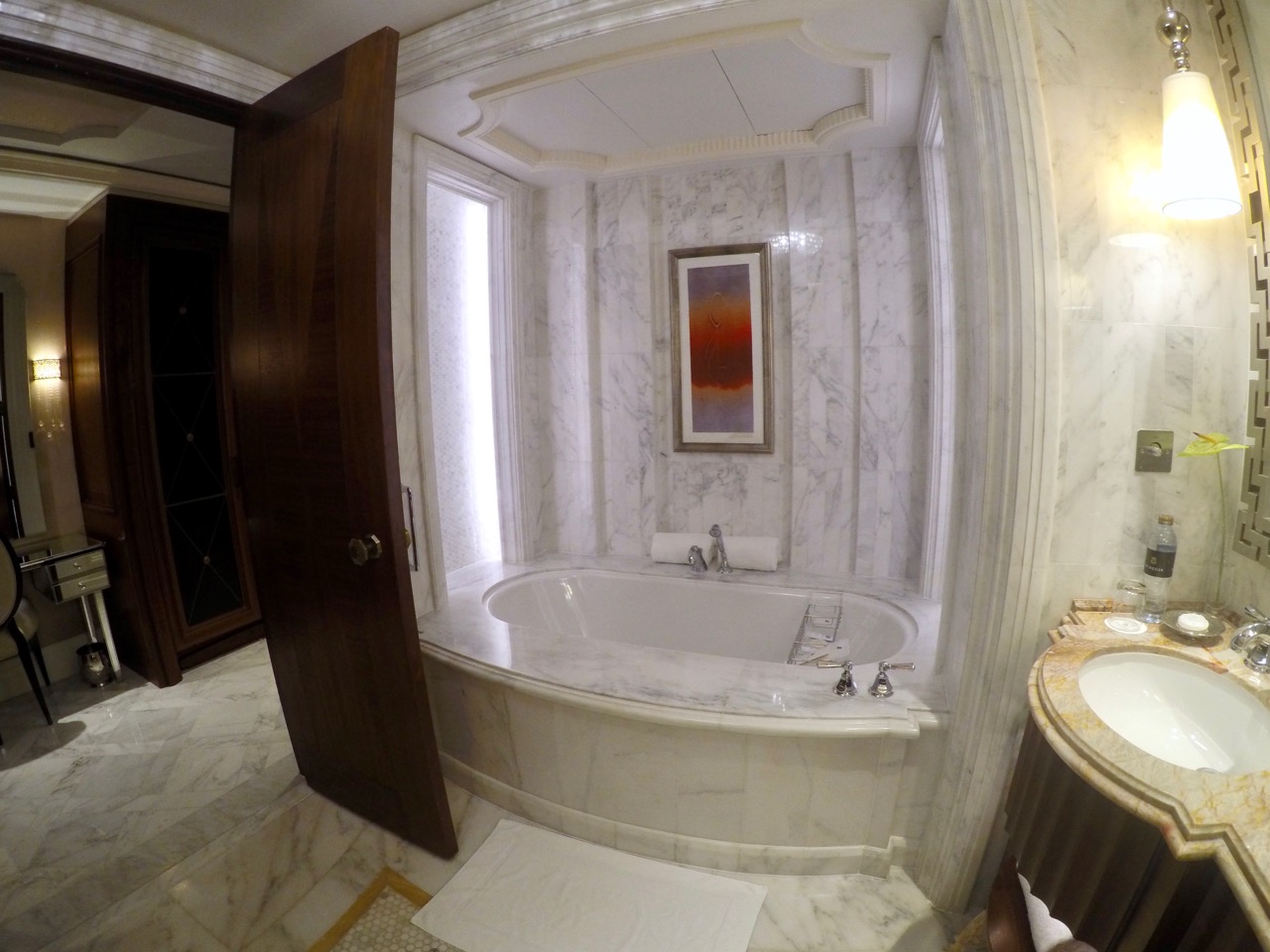 The St. Regis Abu Dhabi
The St. Regis is one of two towers, with another hotel next door.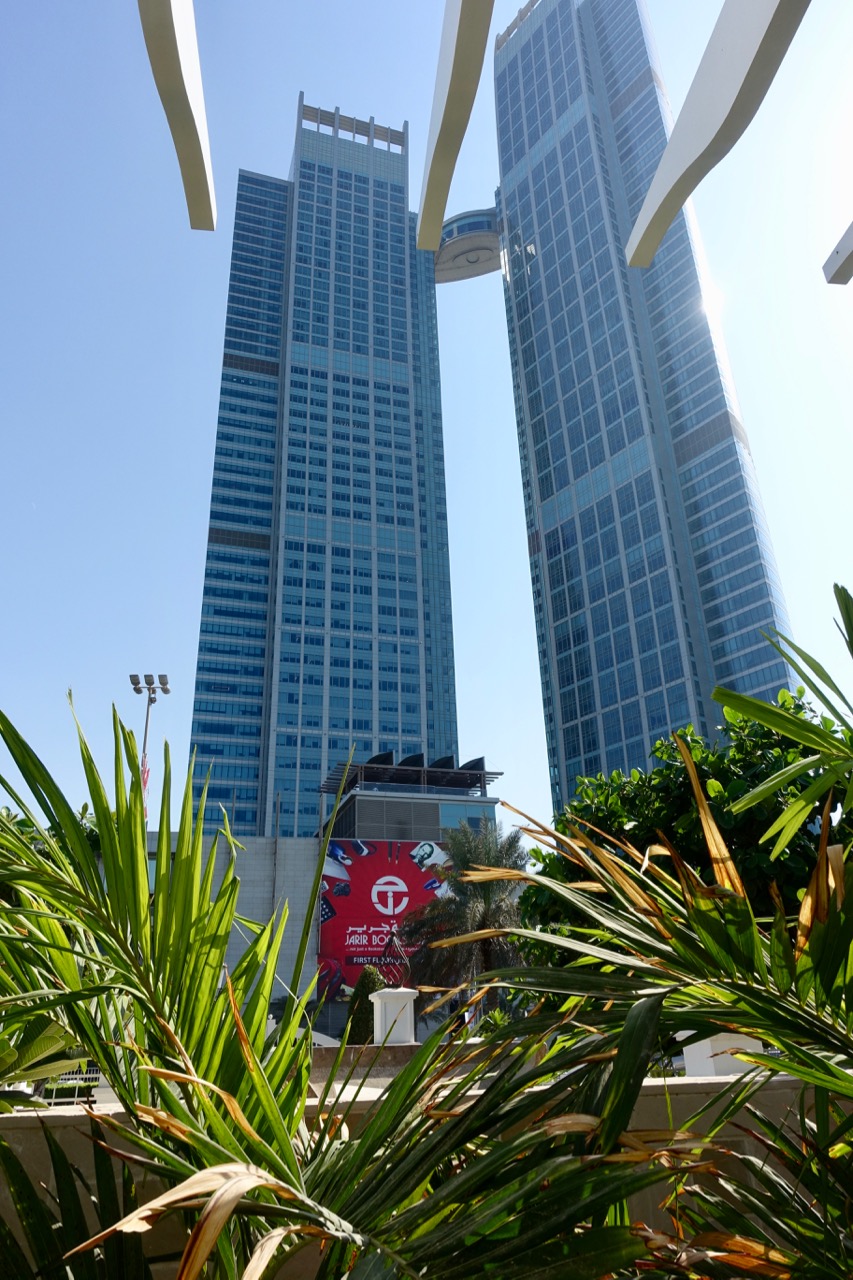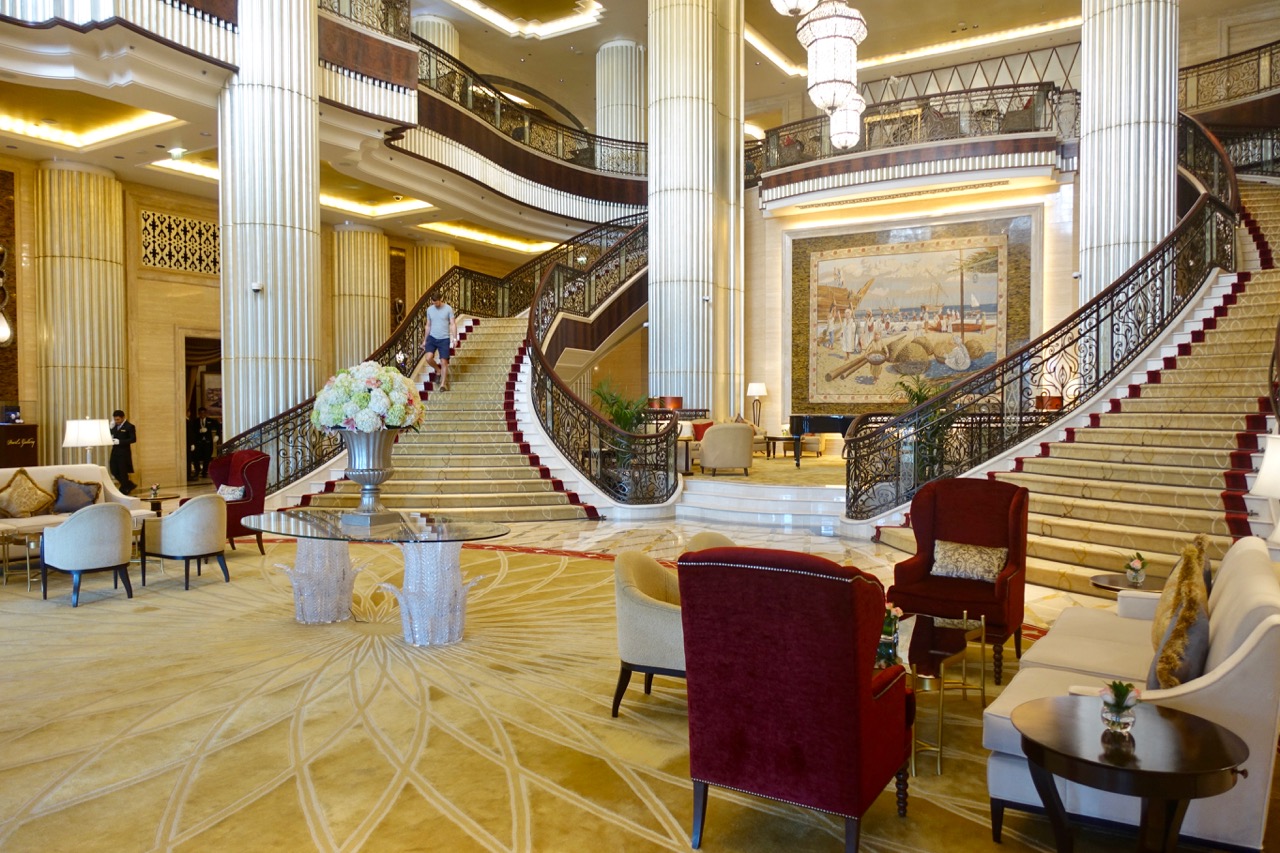 Hotel Lobby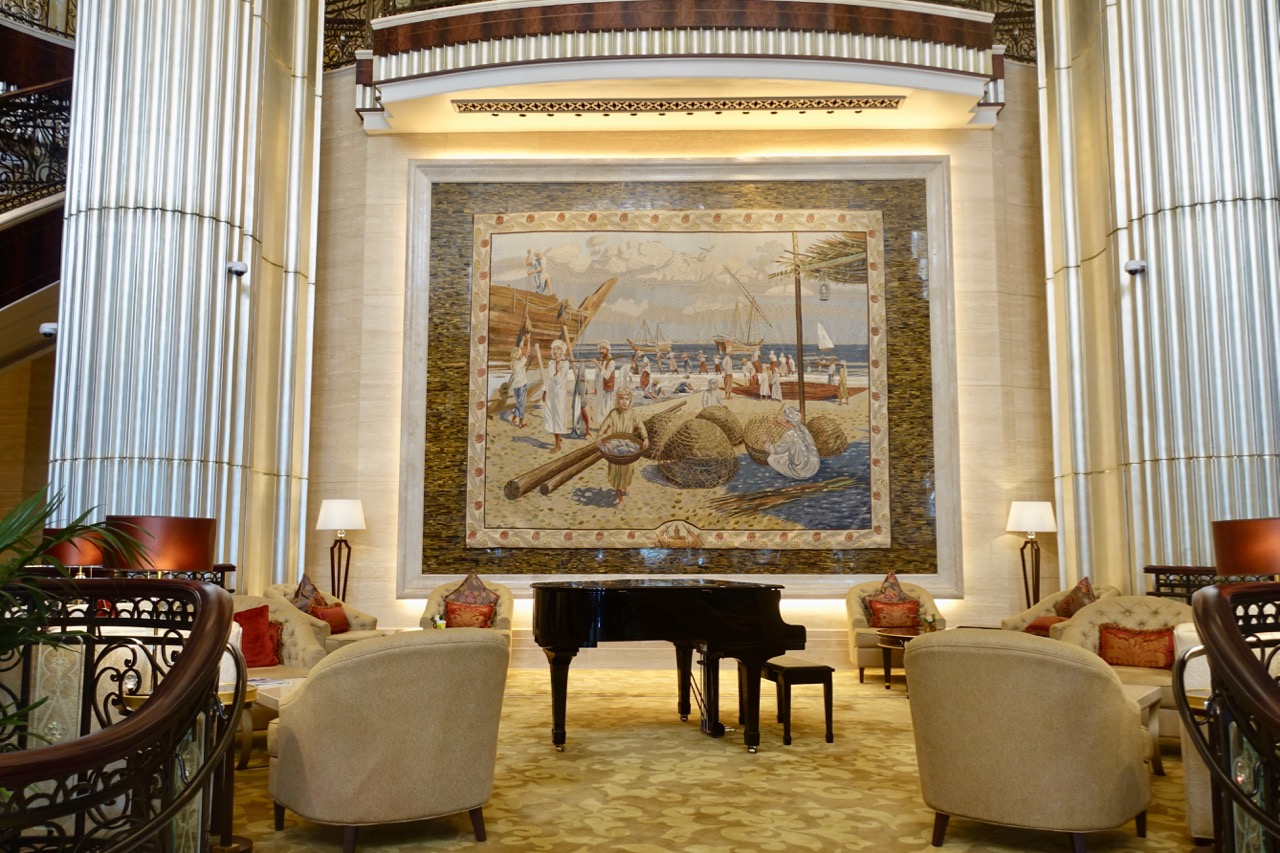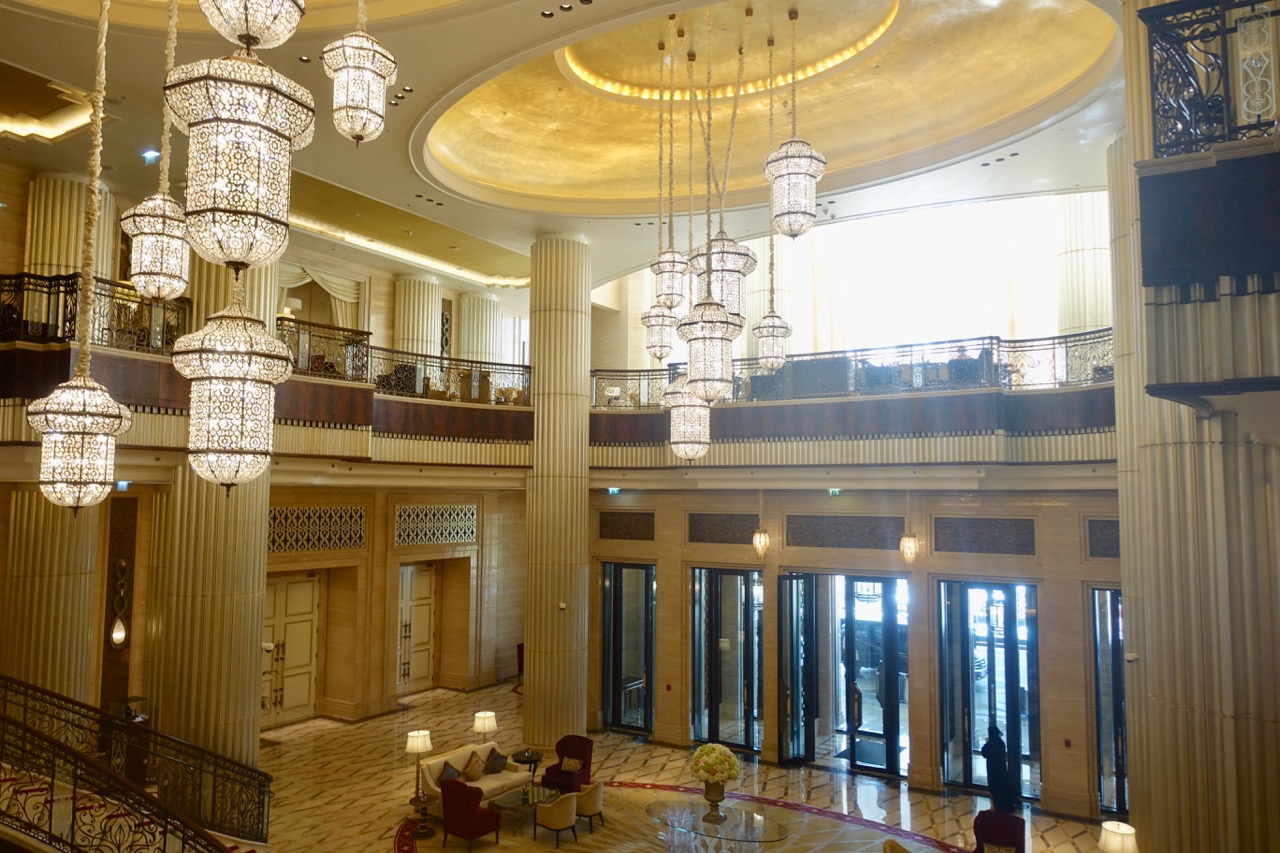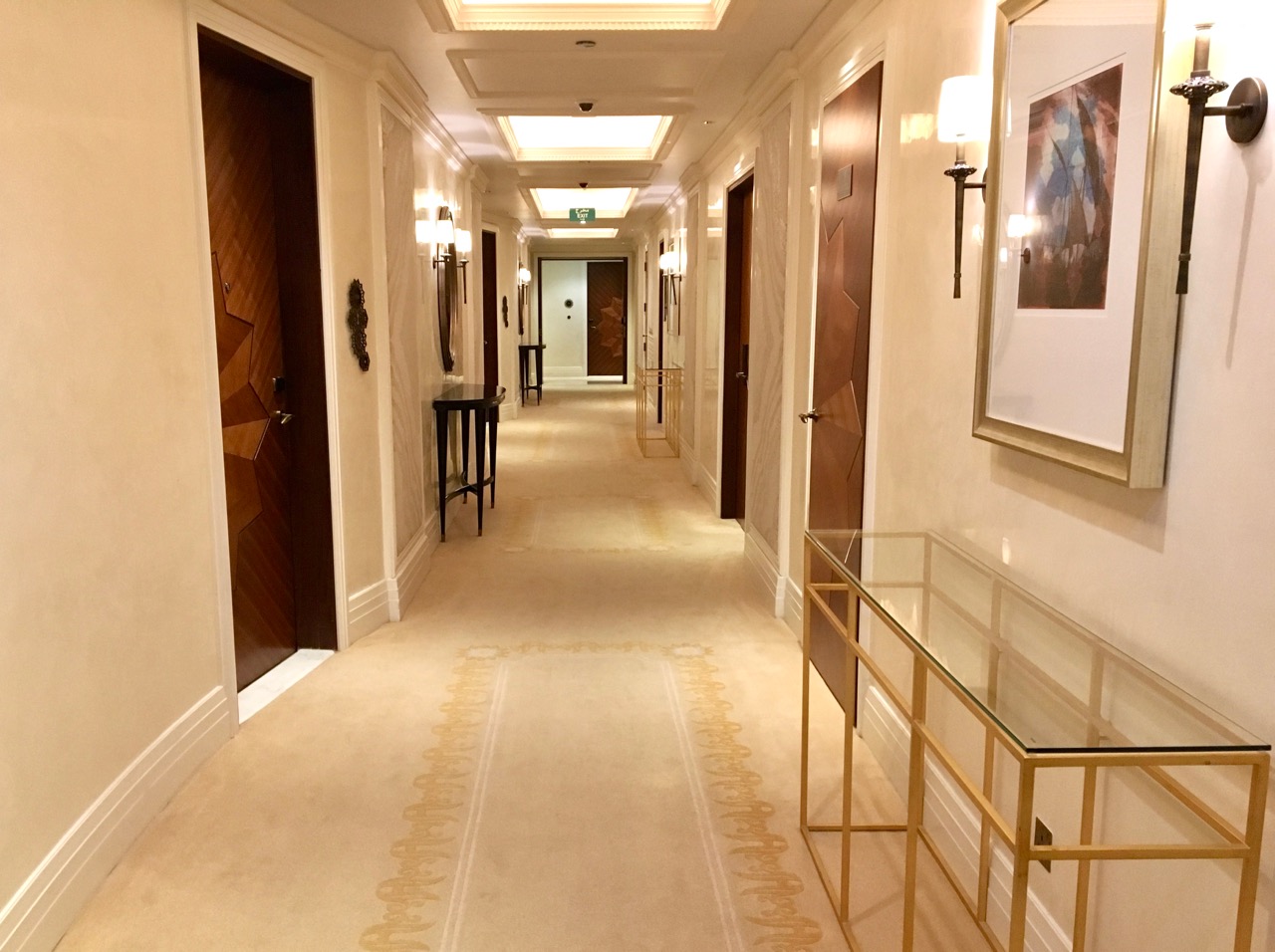 Pool Area
One of the quirks of the property is that the main pool complex is around a 5 minute walk under the main road, and out towards ah health club complex next to the beach. This was busy when I took a look around.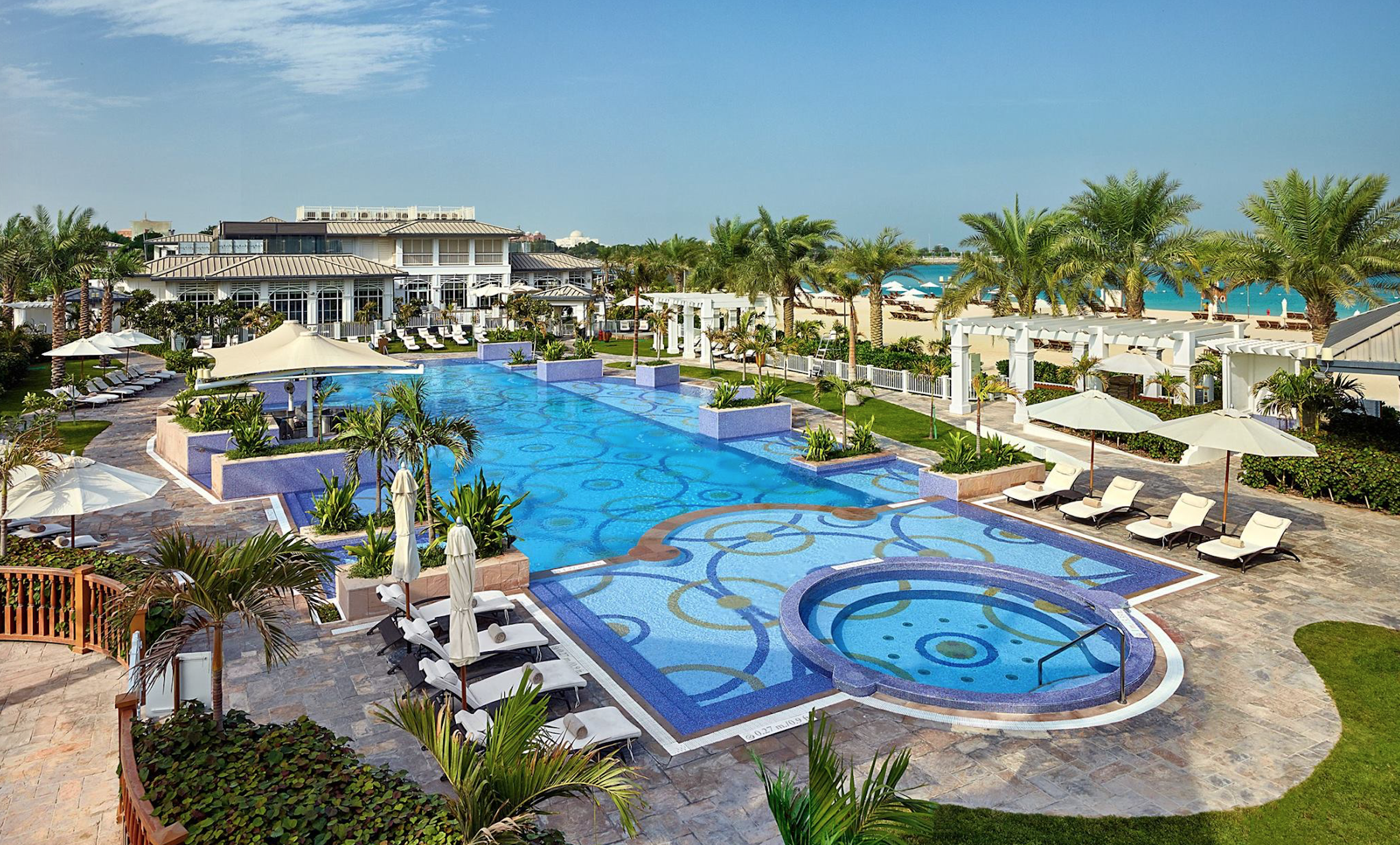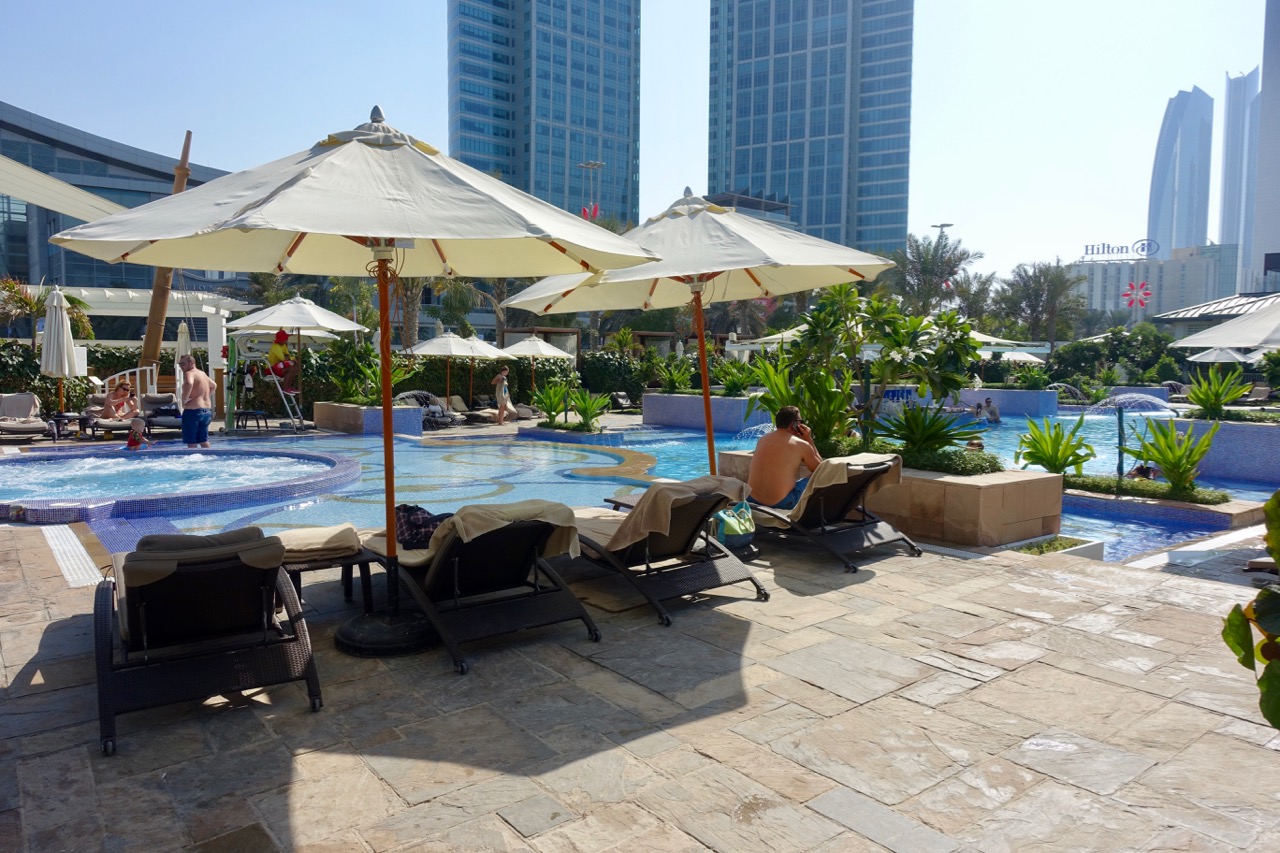 For a swim a little closer to the hotel, there's a smaller pool just outside but at around 5 stories up, this seemed fairly windy when I visited (which may be a good thing to help keep a little cooler).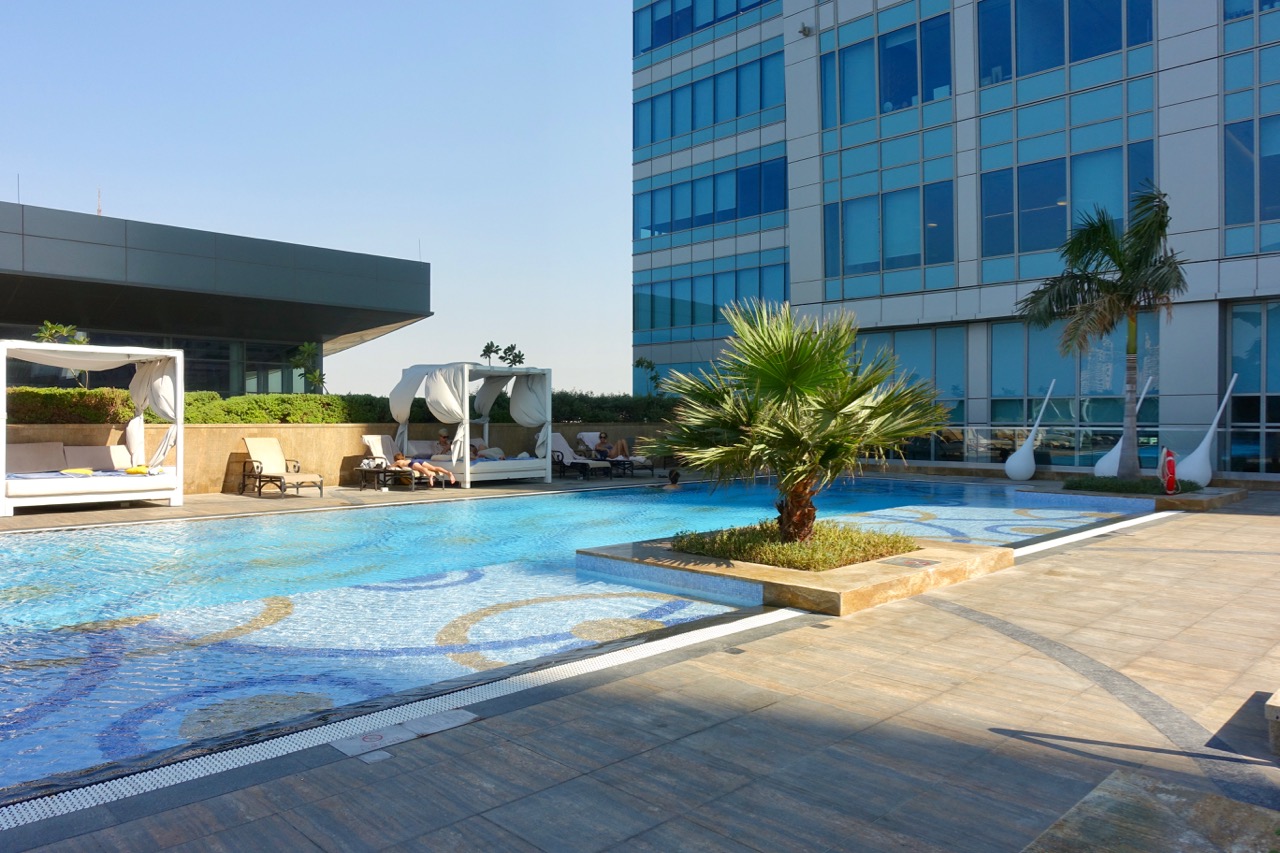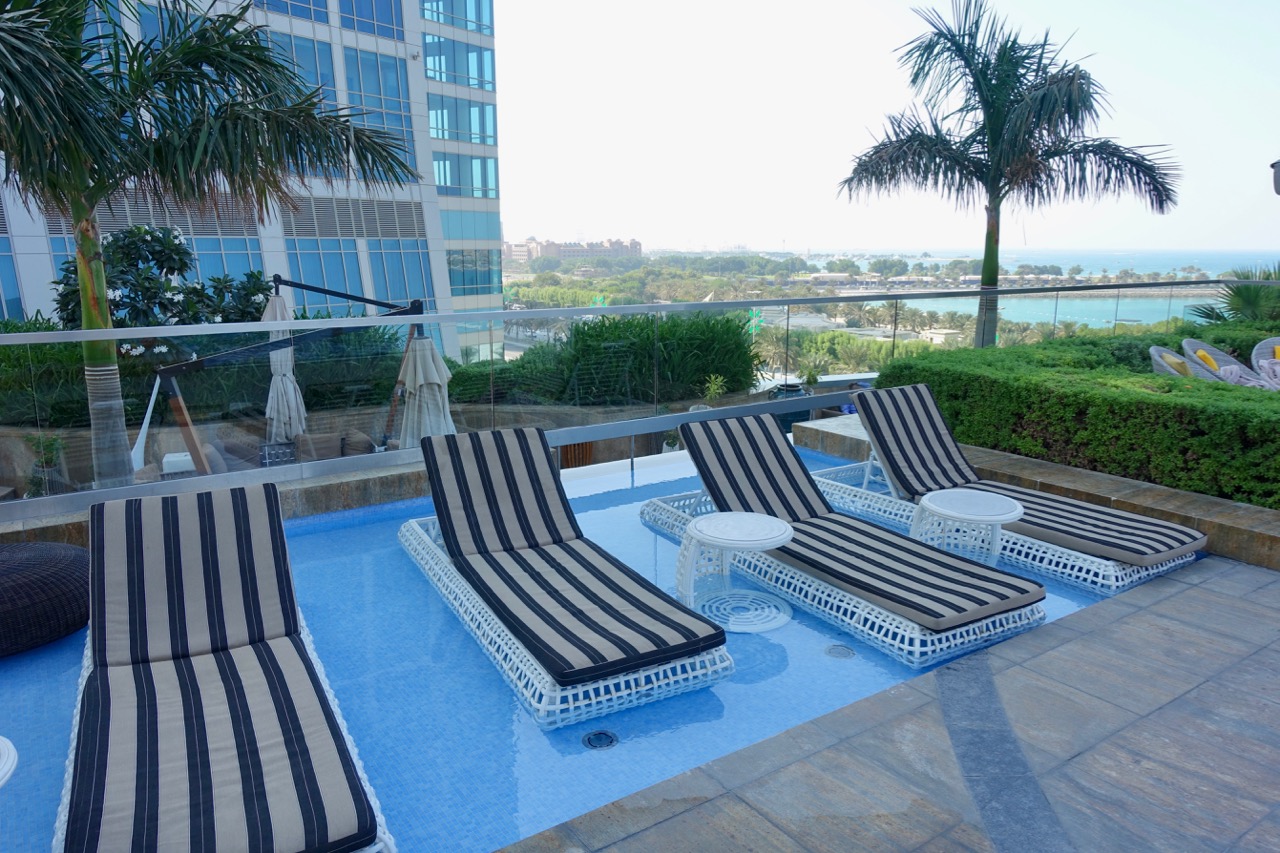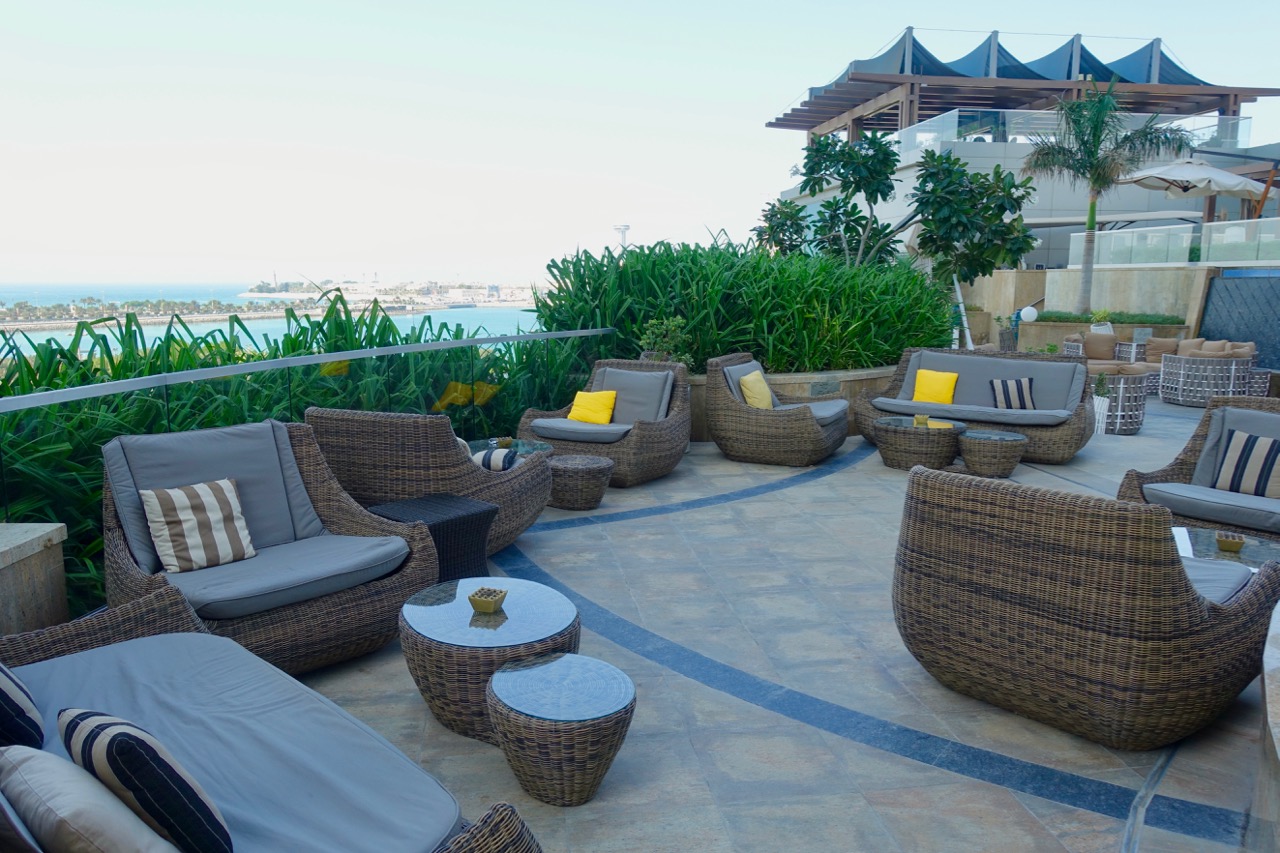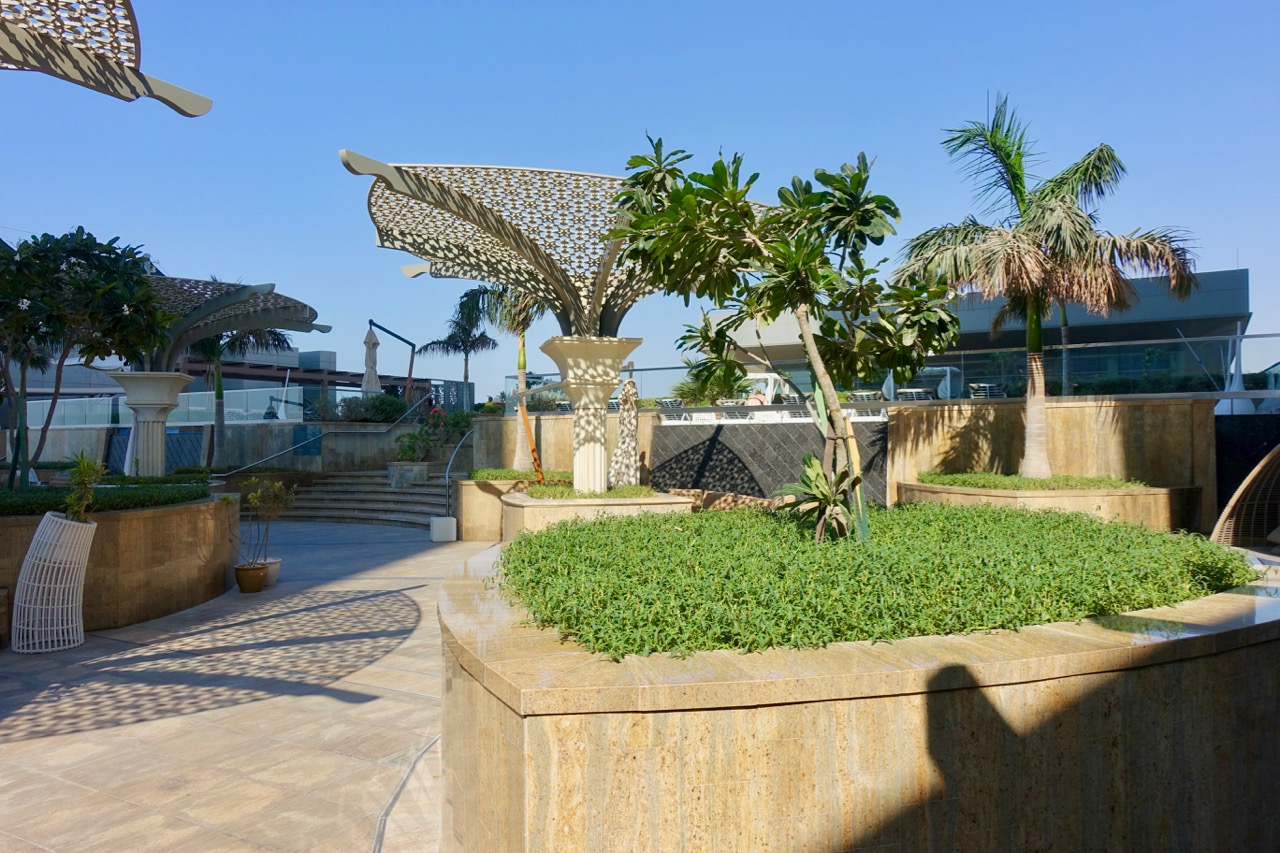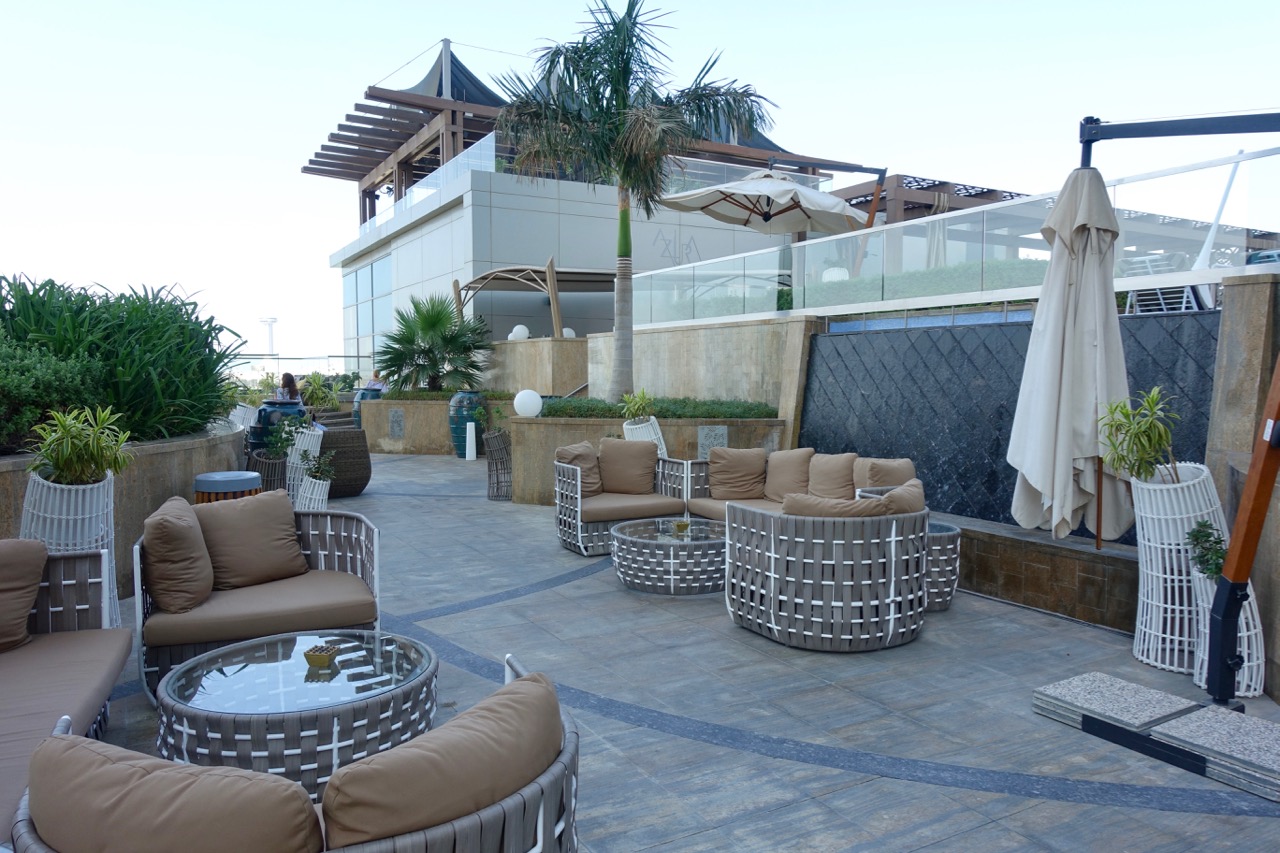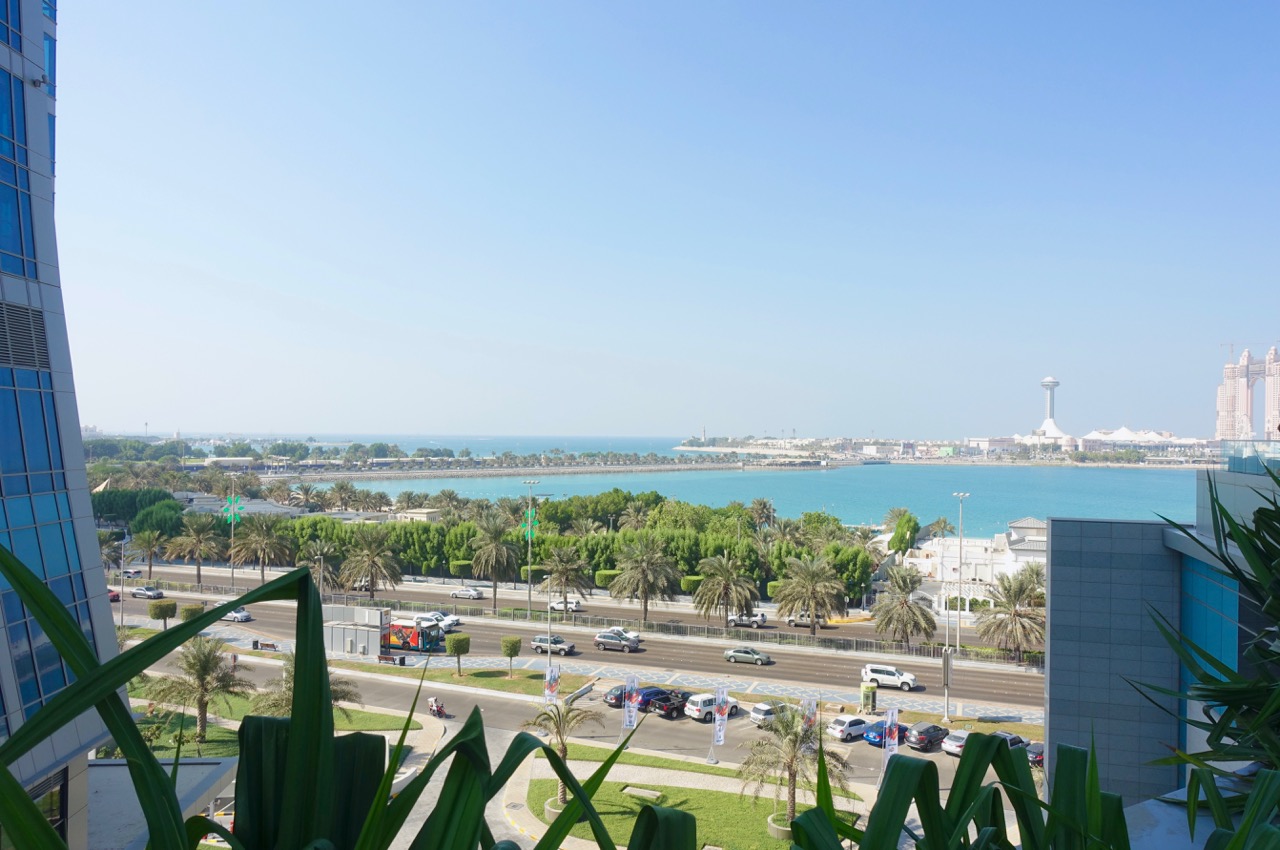 Beach Area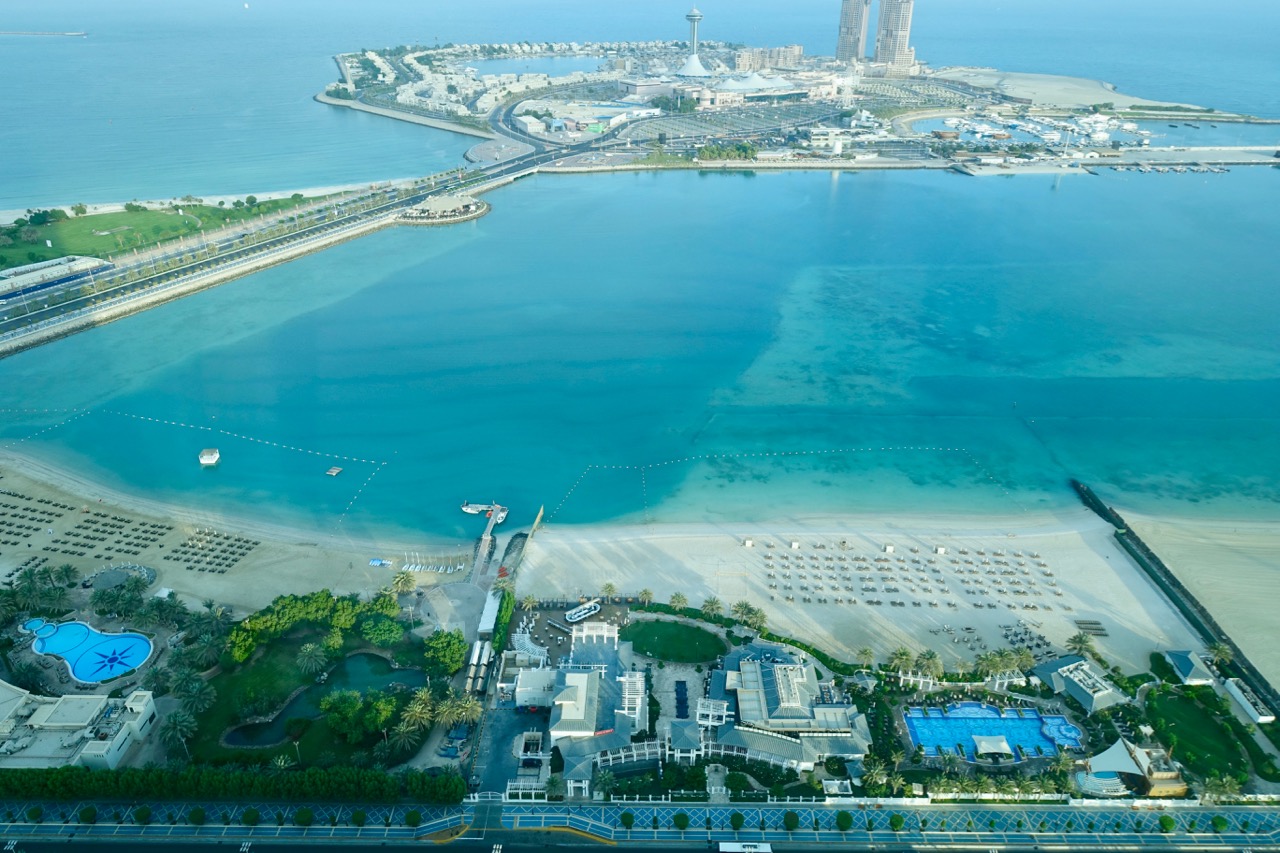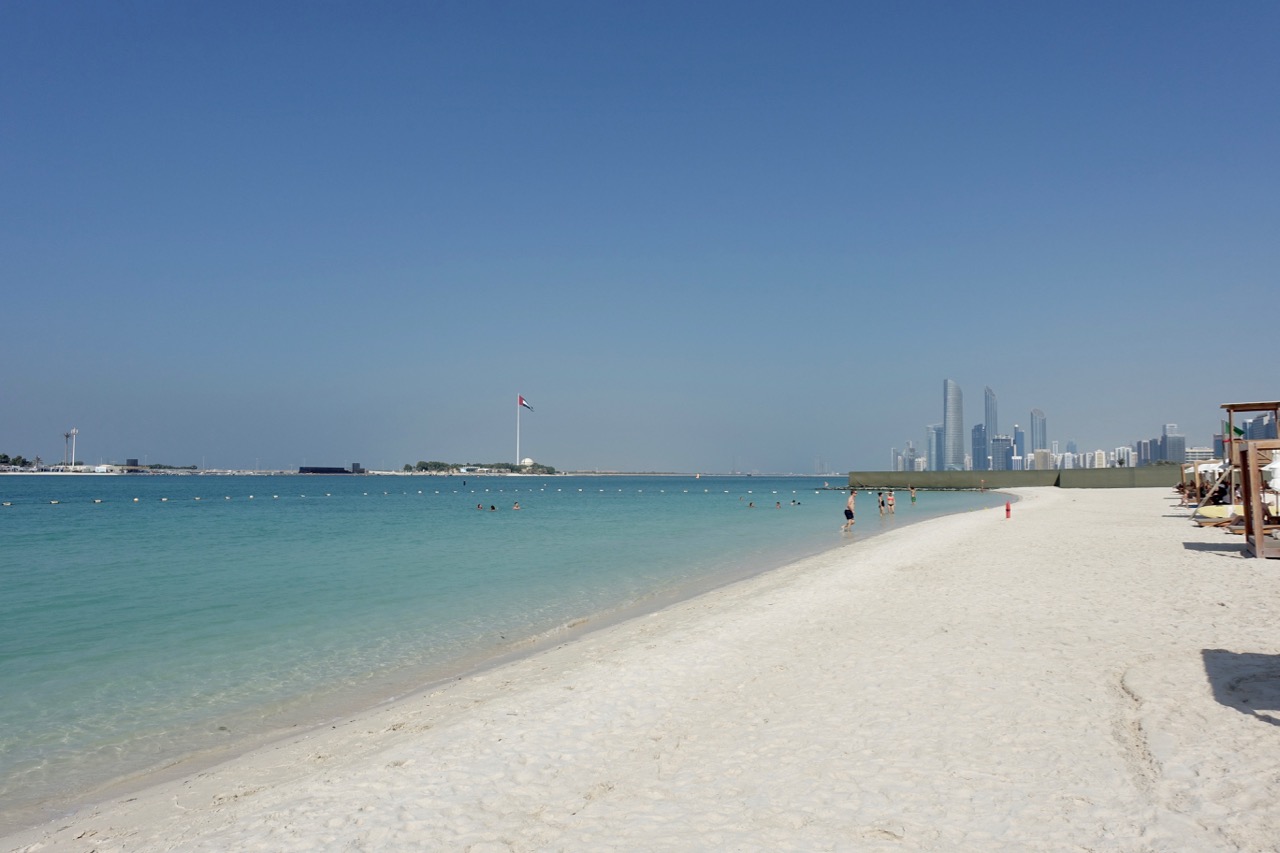 White sand beach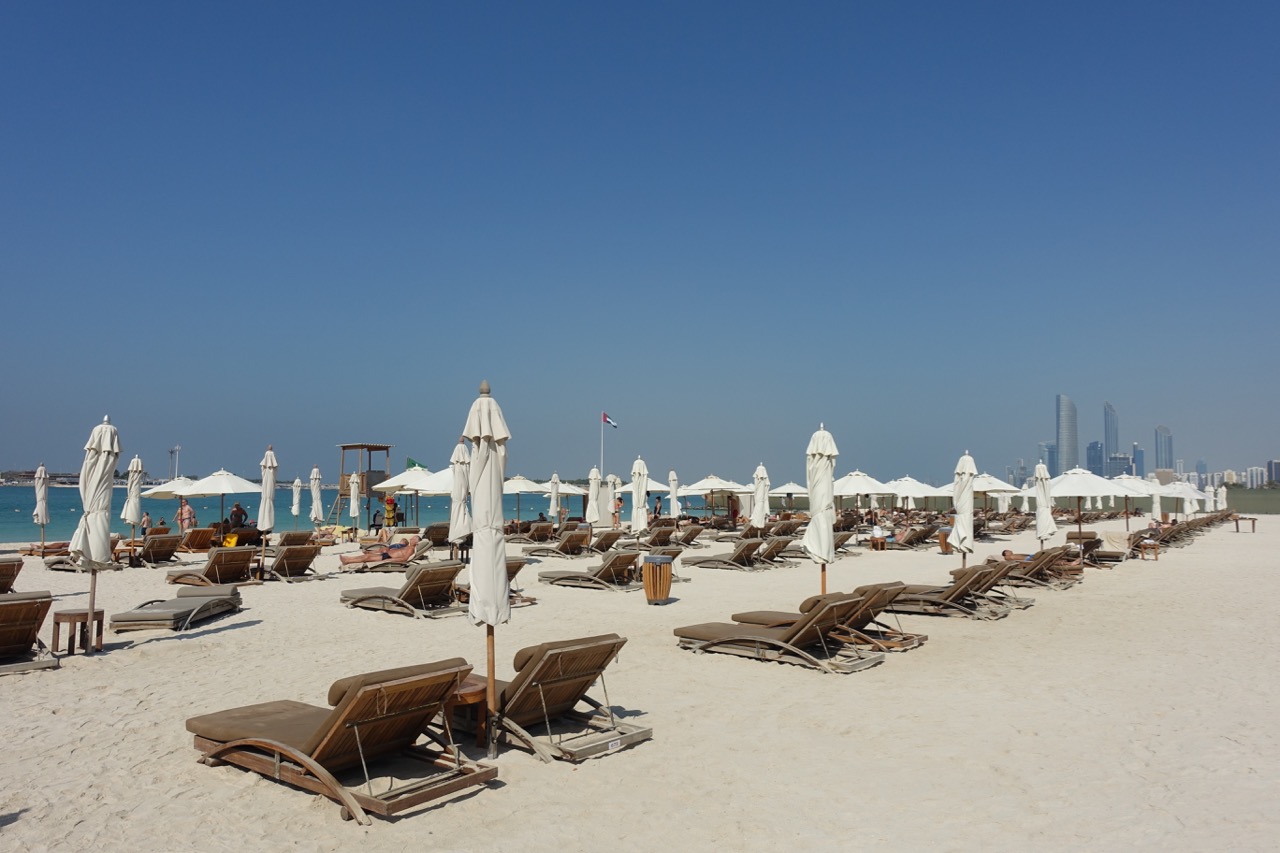 Cushioned sun loungers and umbrellas
The Terrace on the Corniche
The Terrace is the main dining area for buffet breakfast, lunch or dinner. I had a large breakfast as a late lunch as at weekends they offered a full day breakfast service.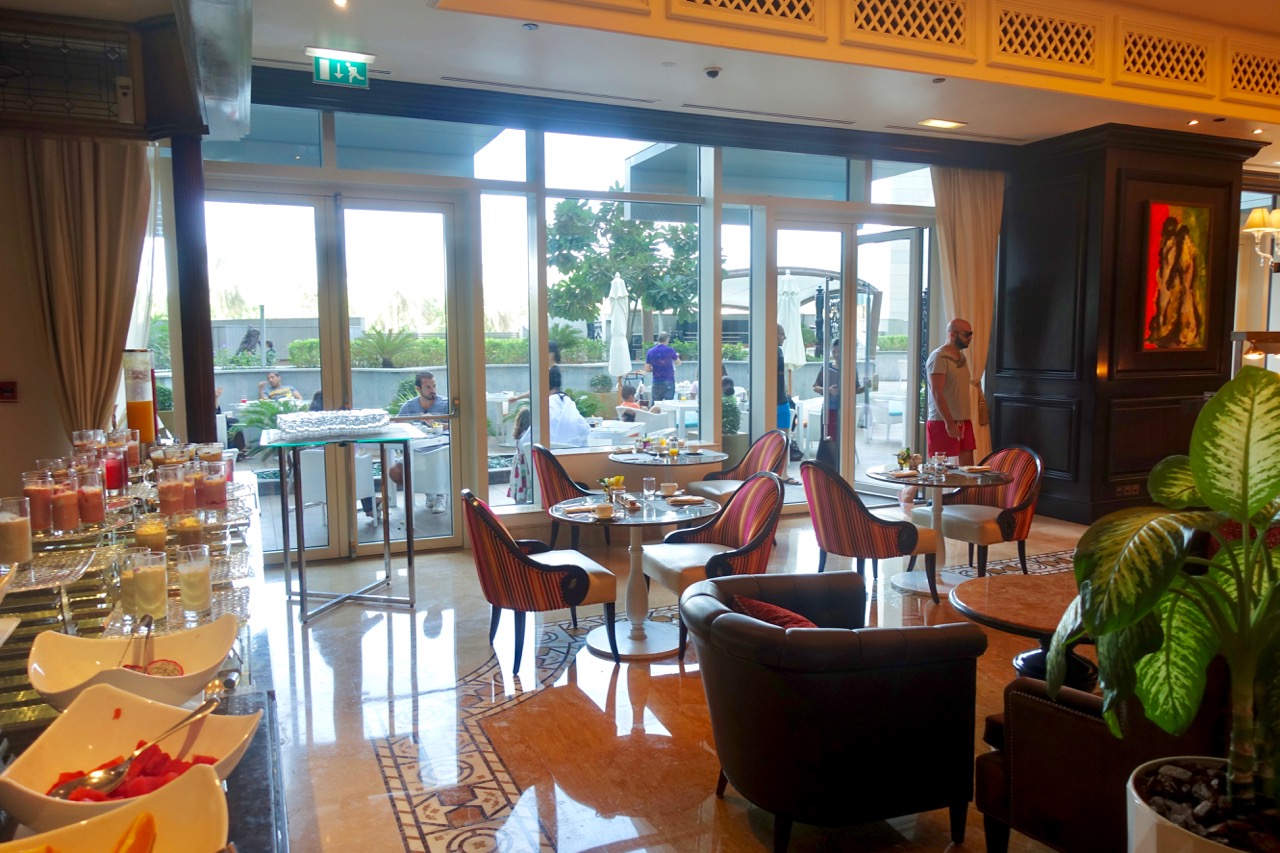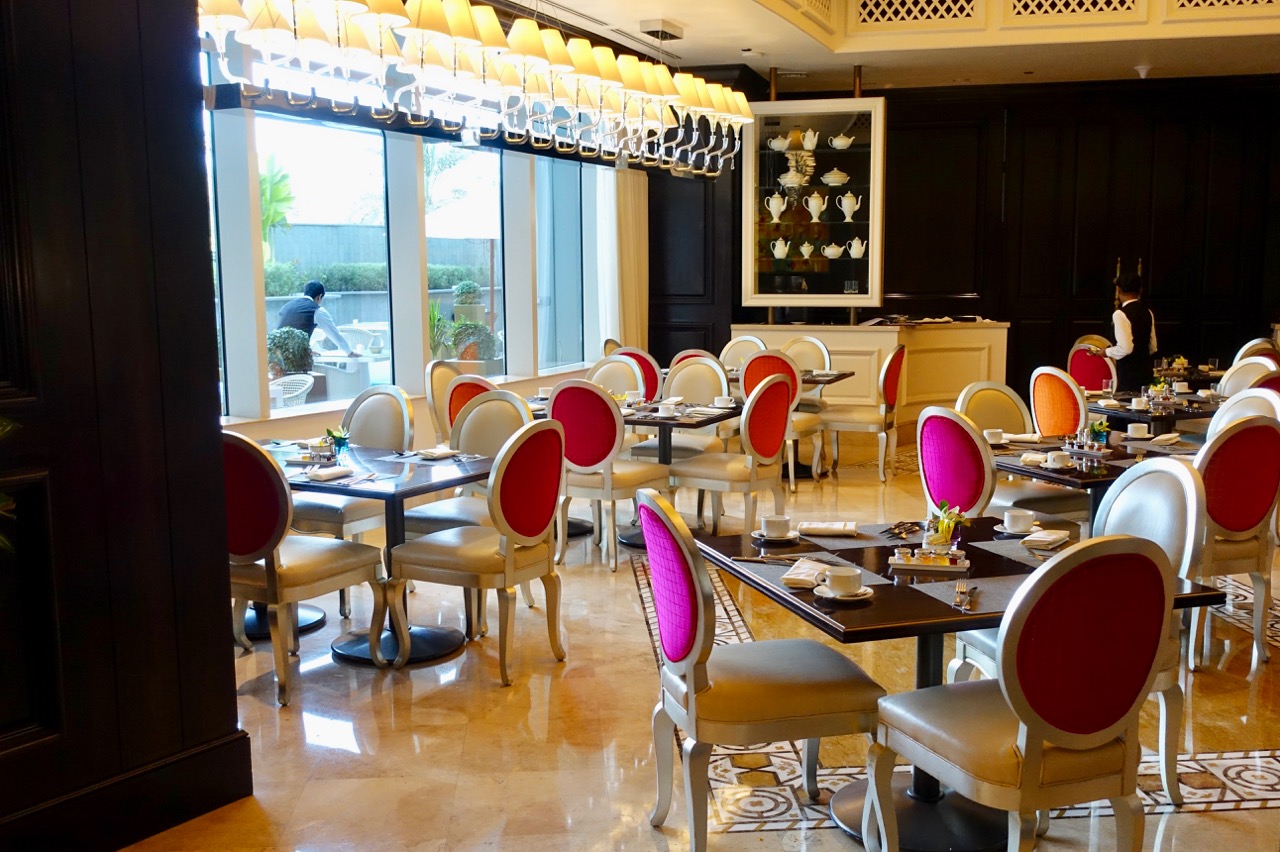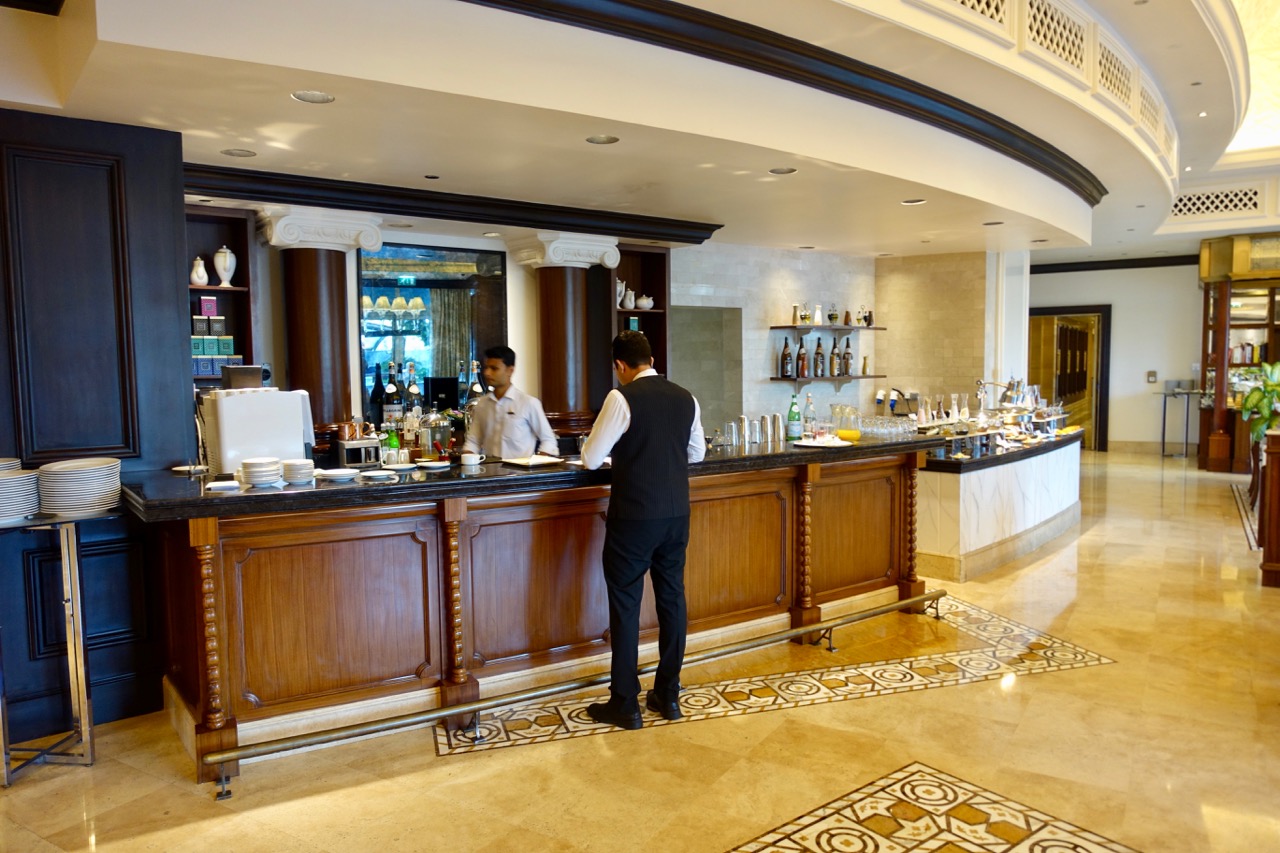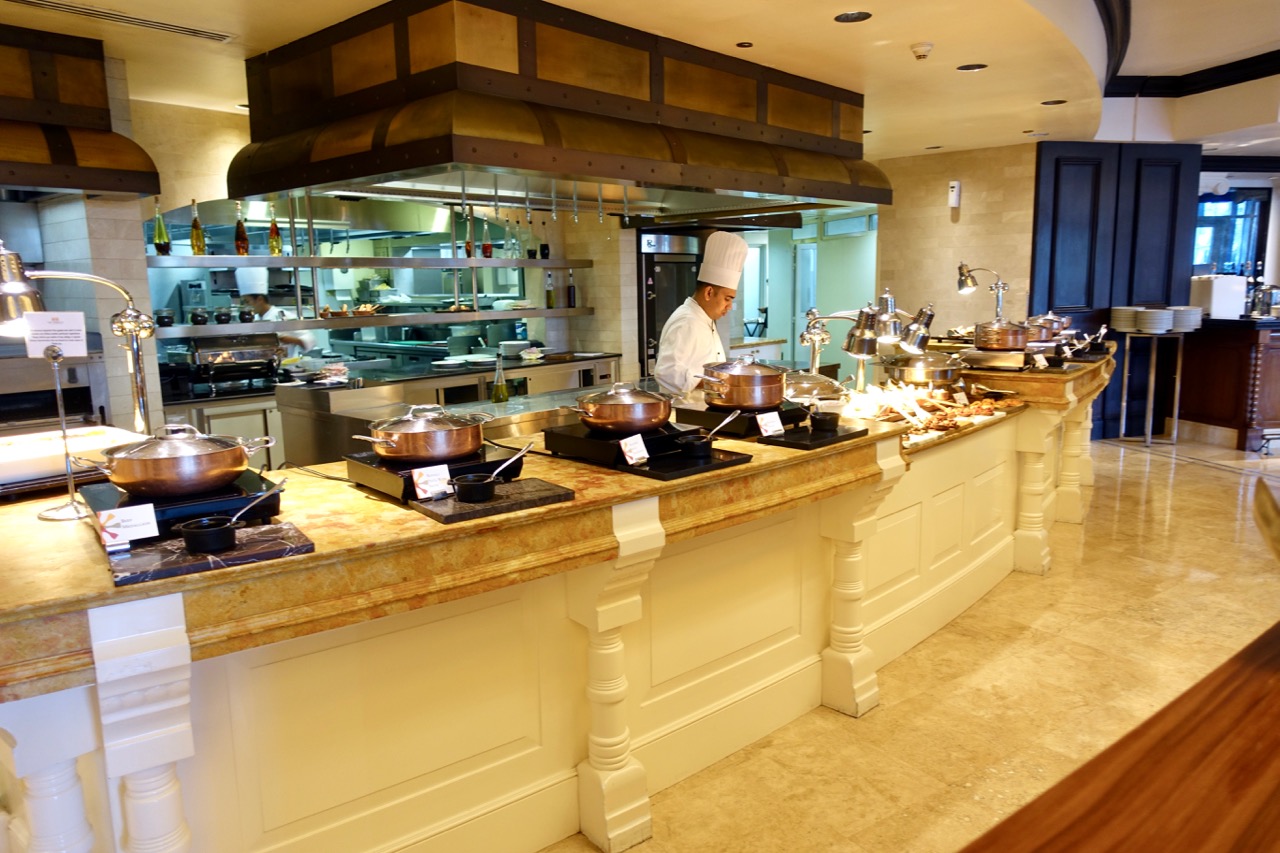 Buffet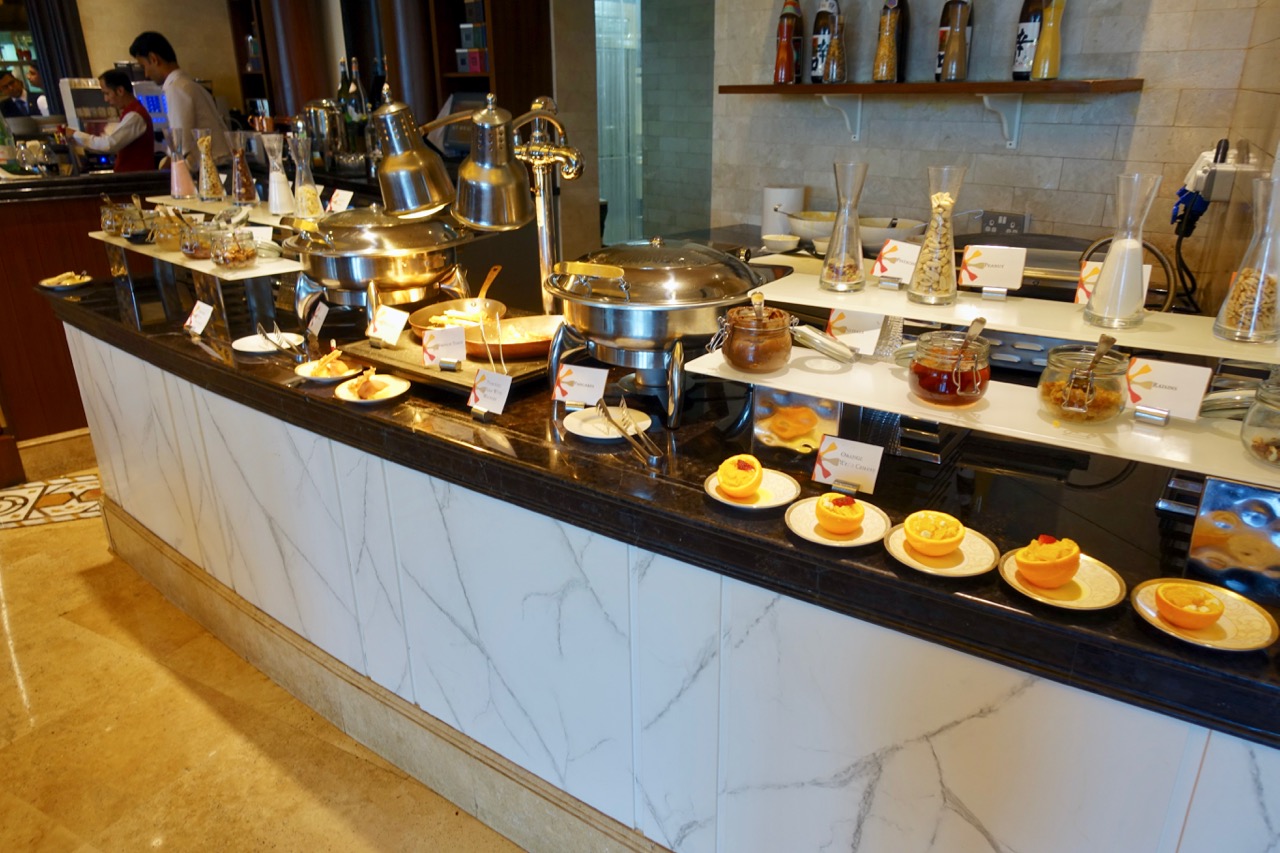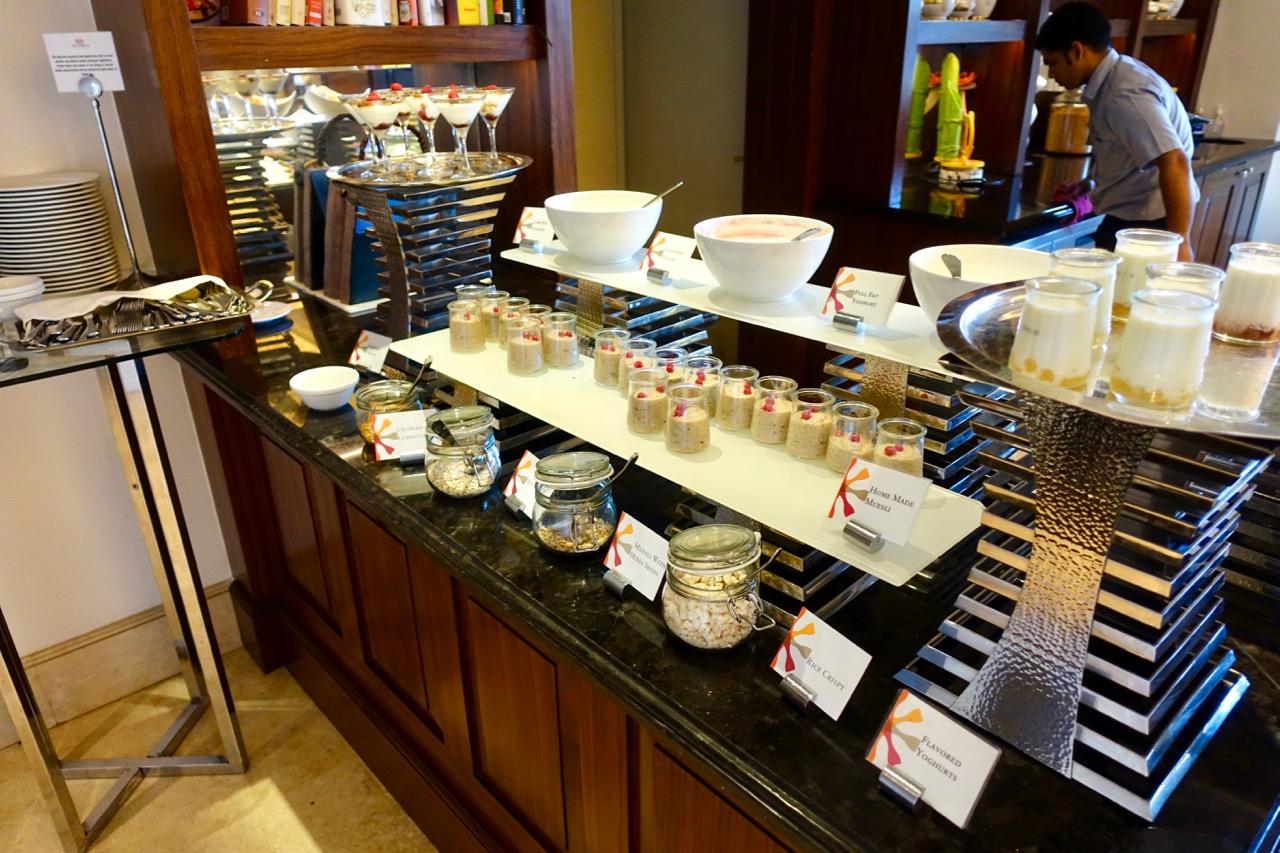 Cereals and Yogurts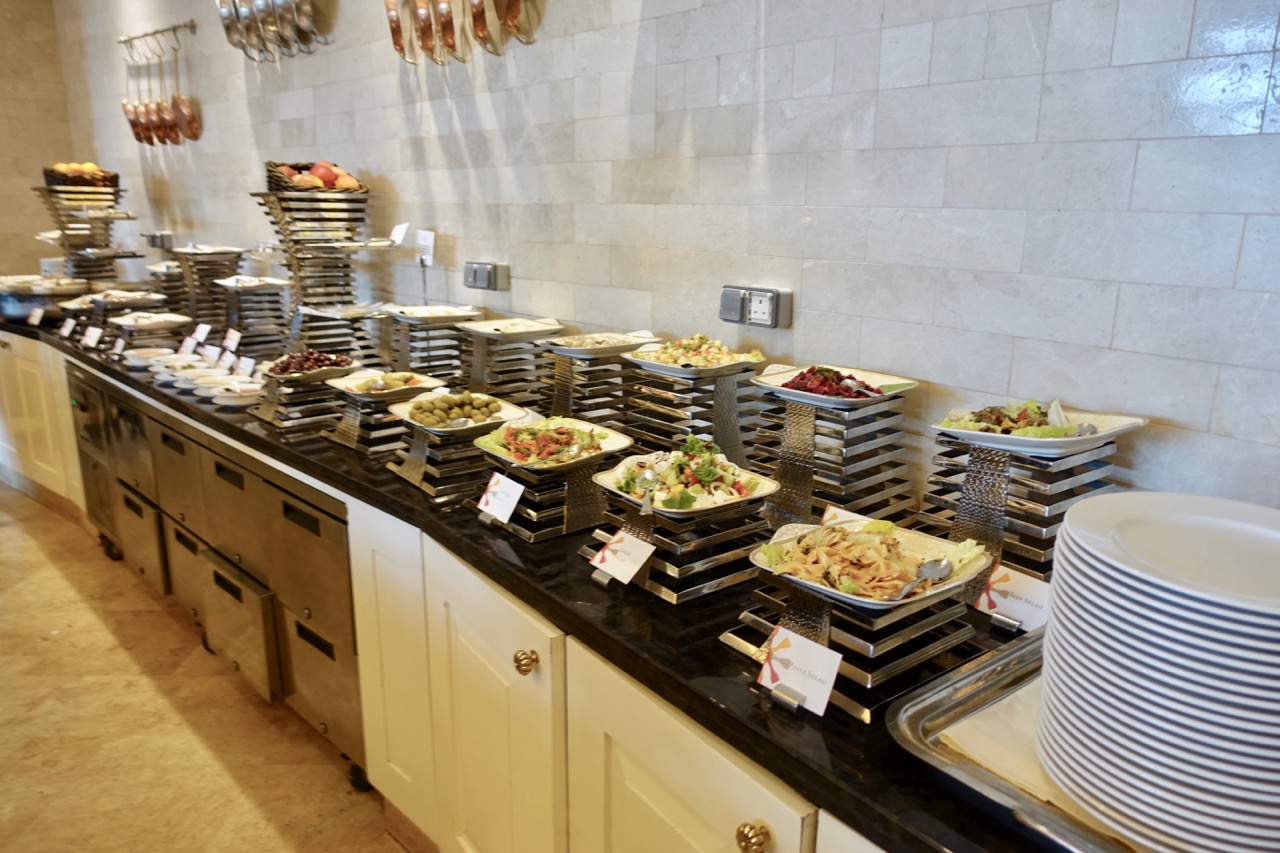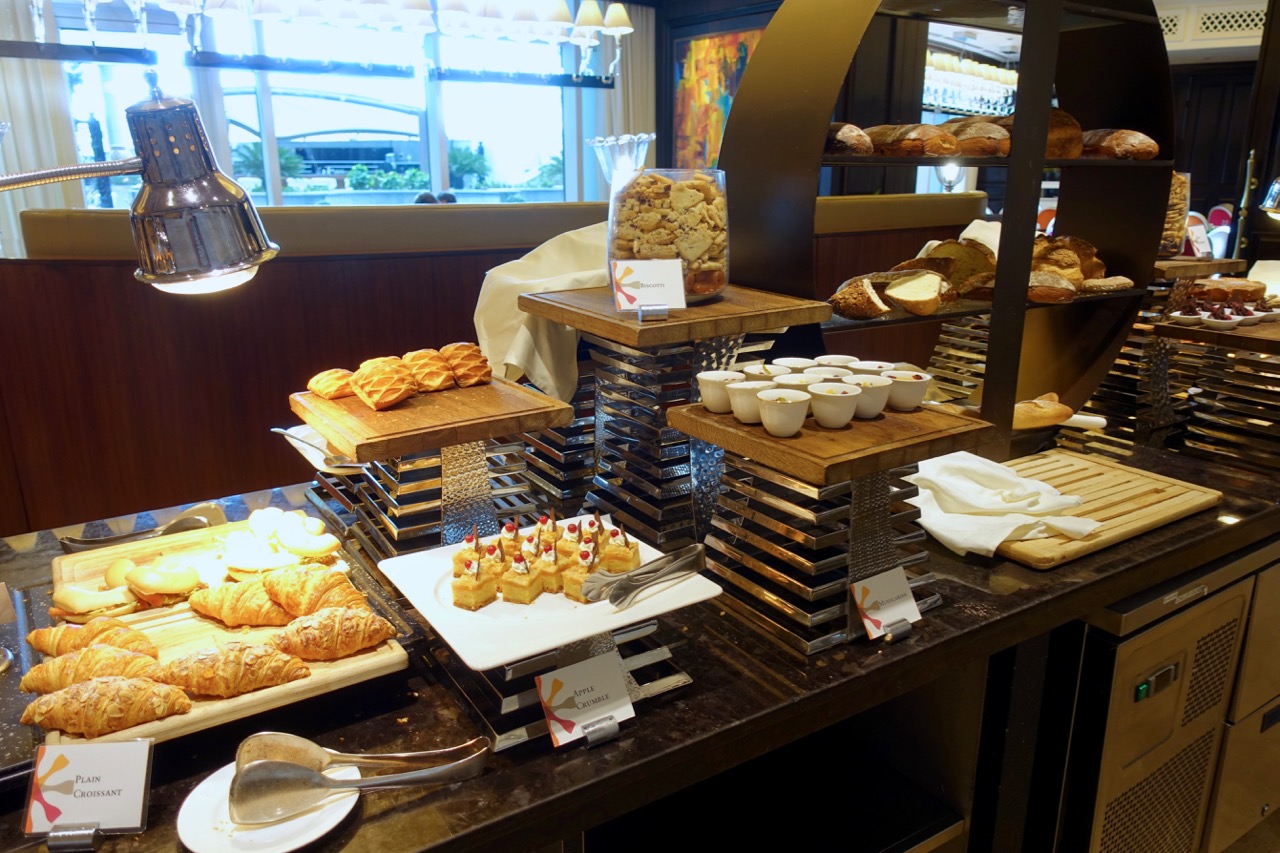 Breads and Pastries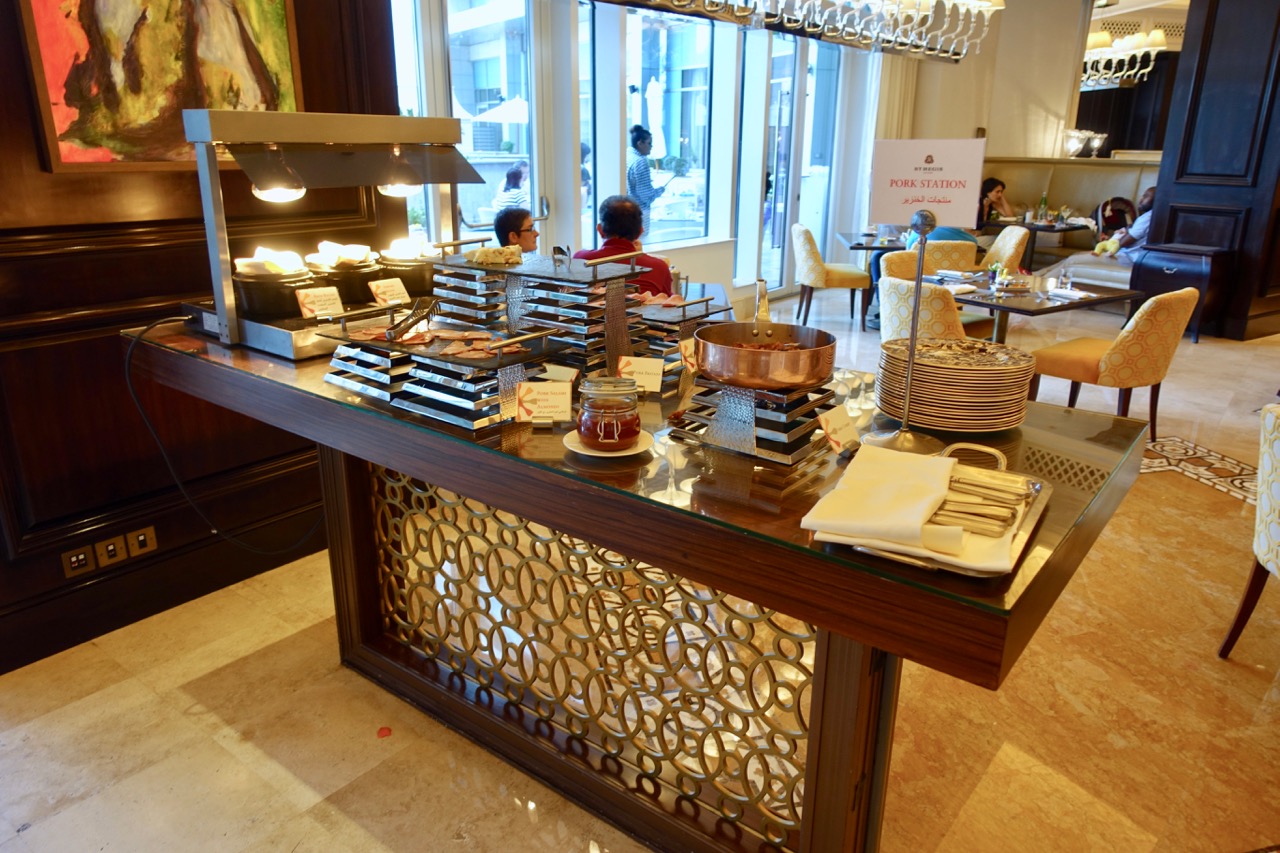 Pork Station
Fruits and Juices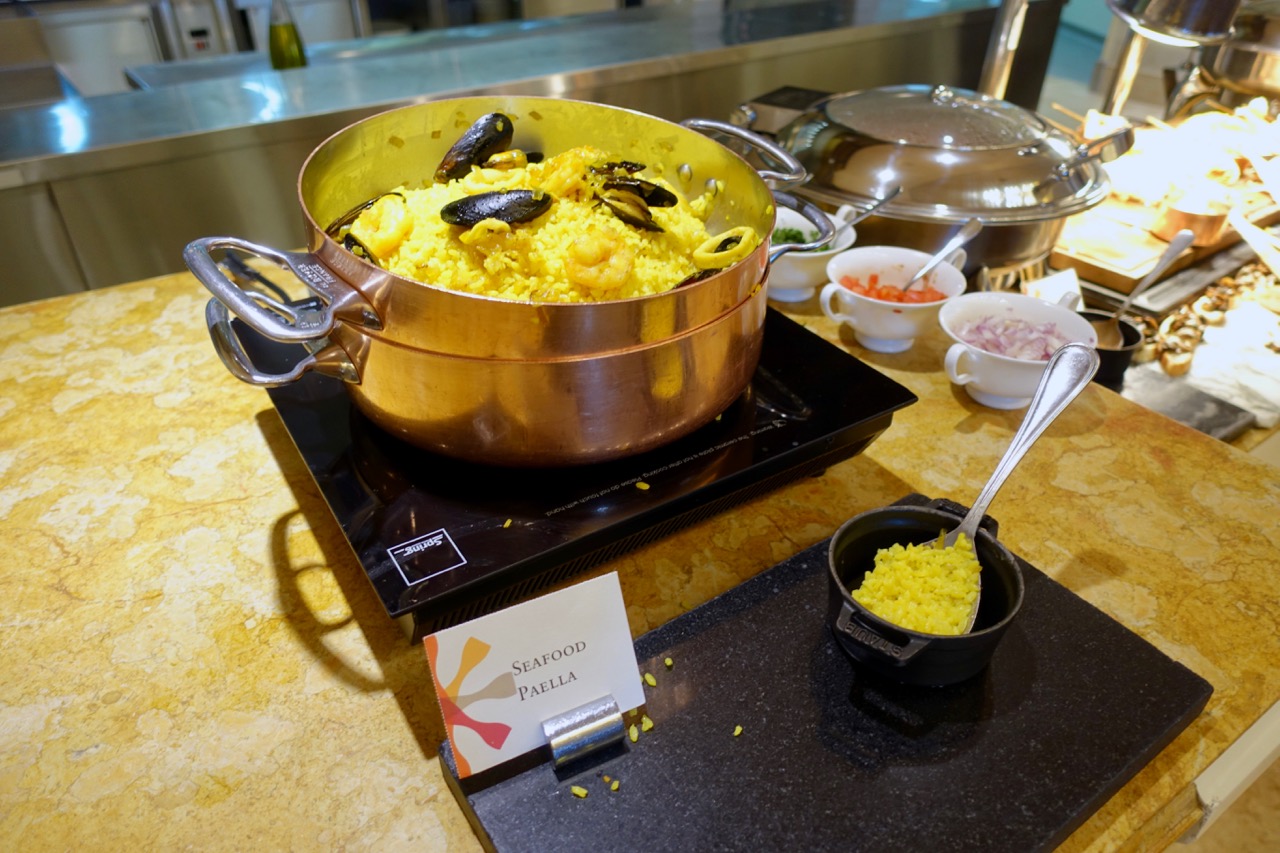 Seafood Paella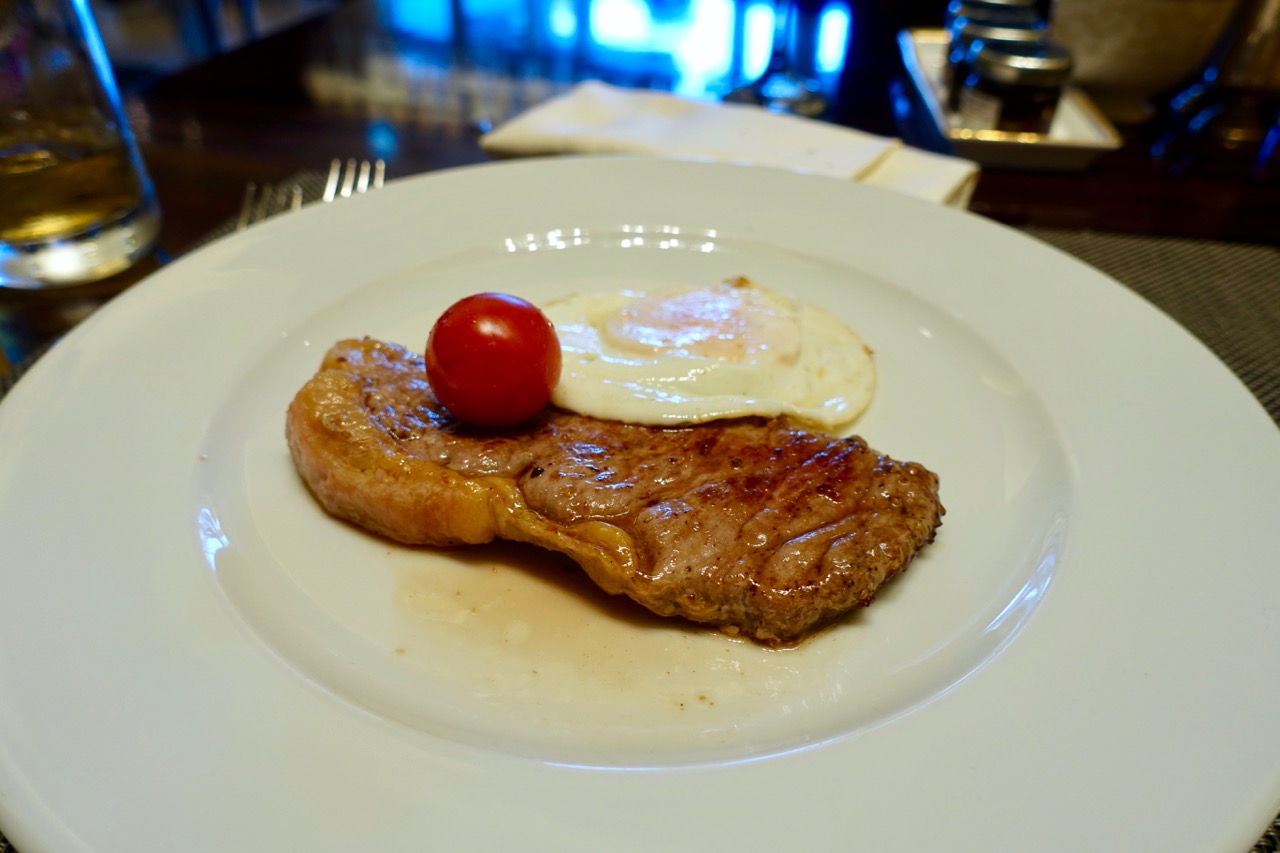 Steak
The St. Regis Bar
Later in the day I took the chance to sit out in the warm evening at the bar with a drink and for an evening snack before heading to the airport later that night.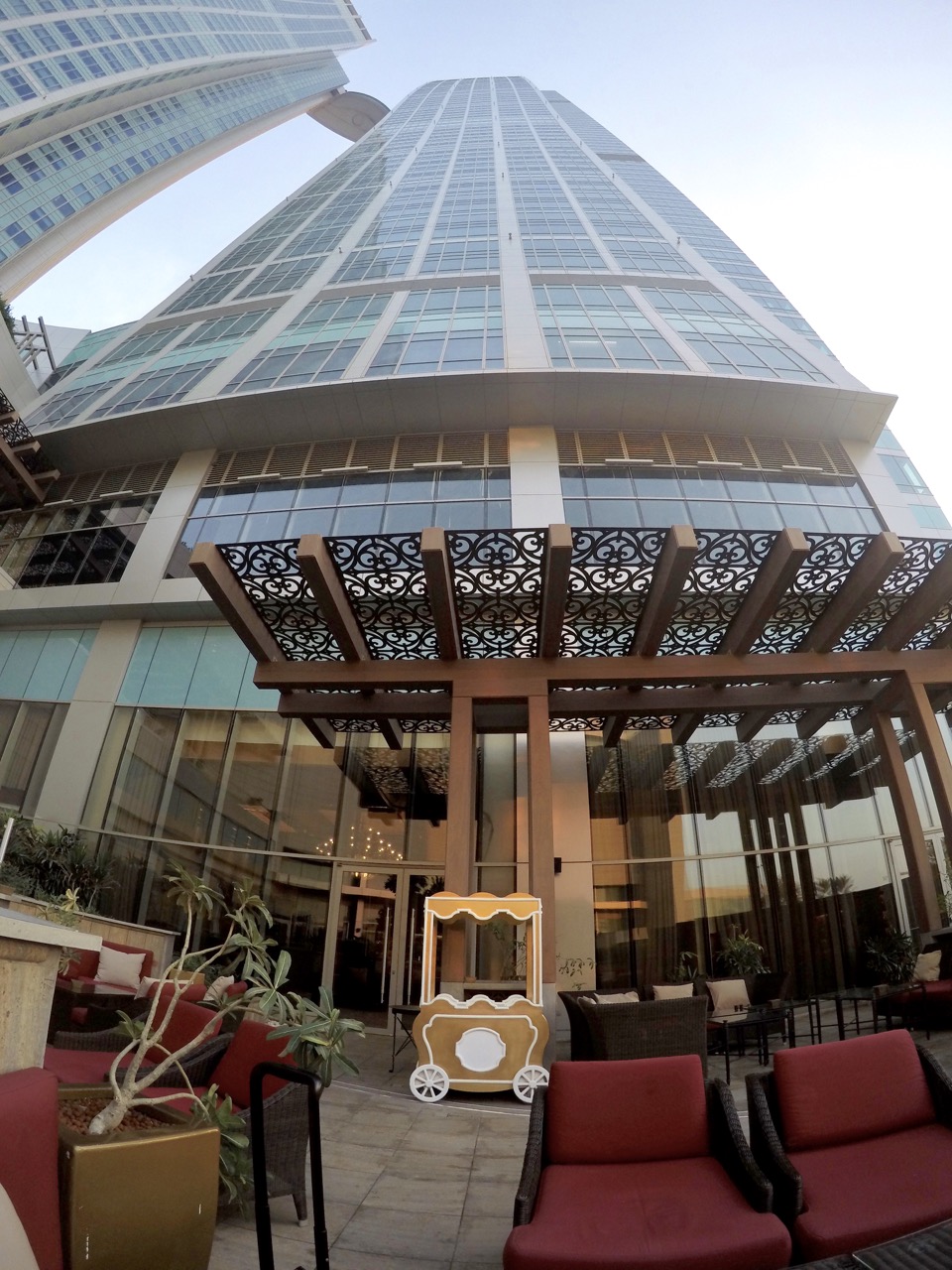 Outdoor section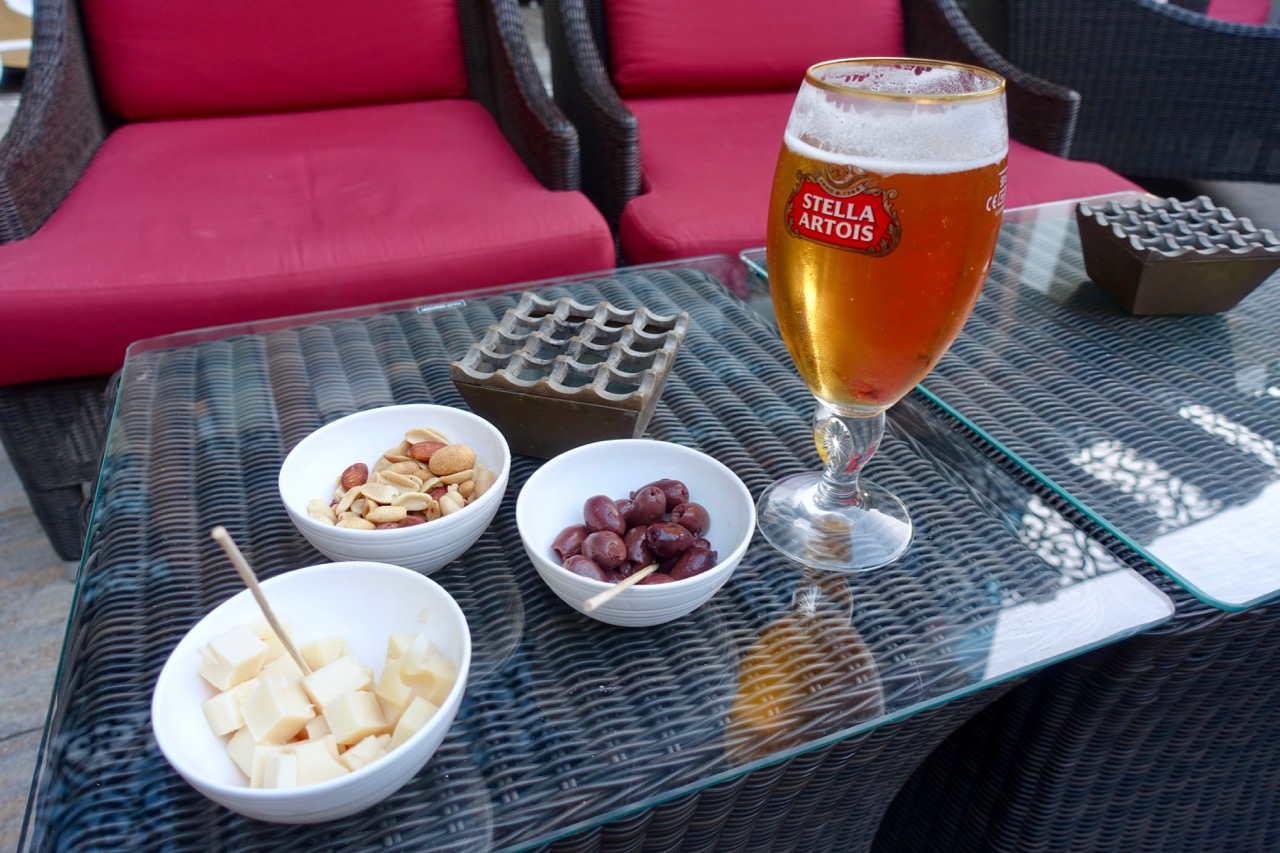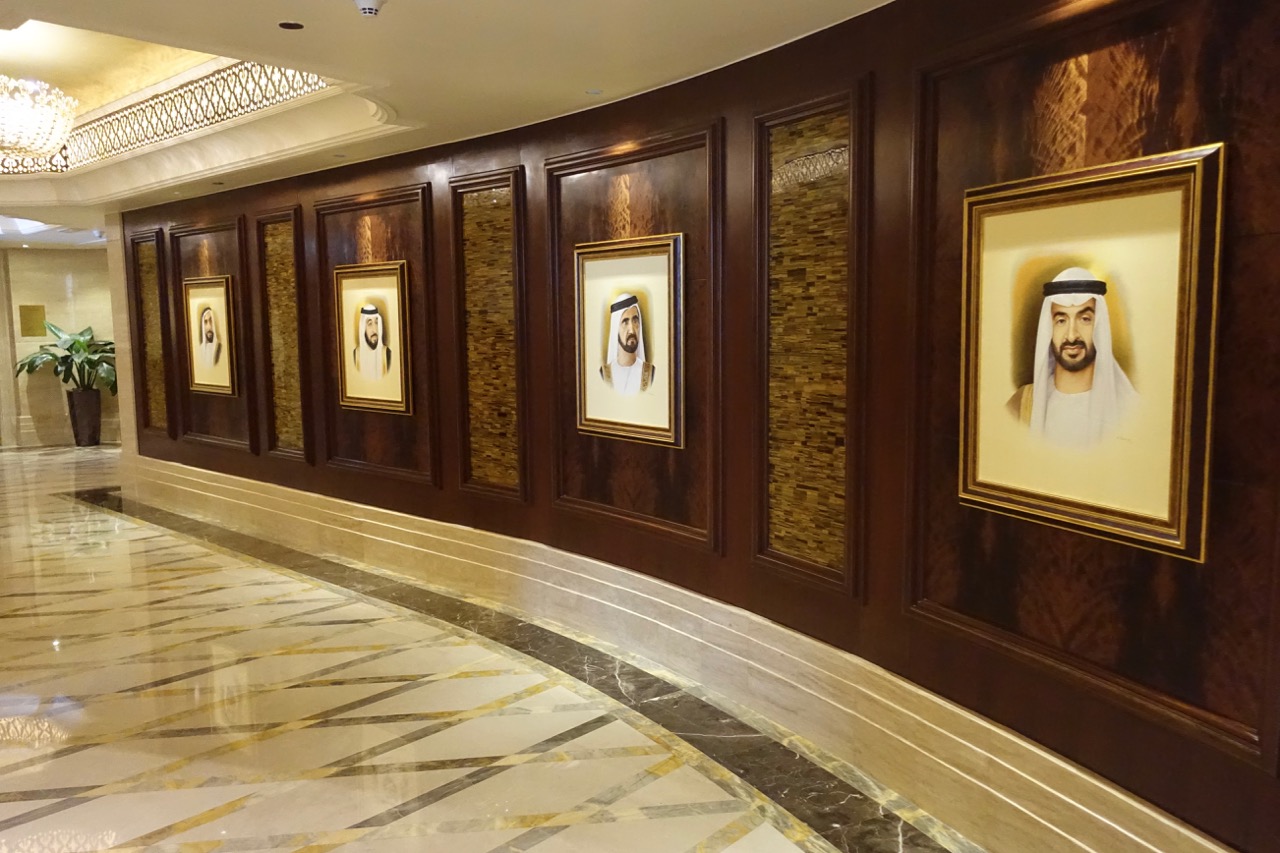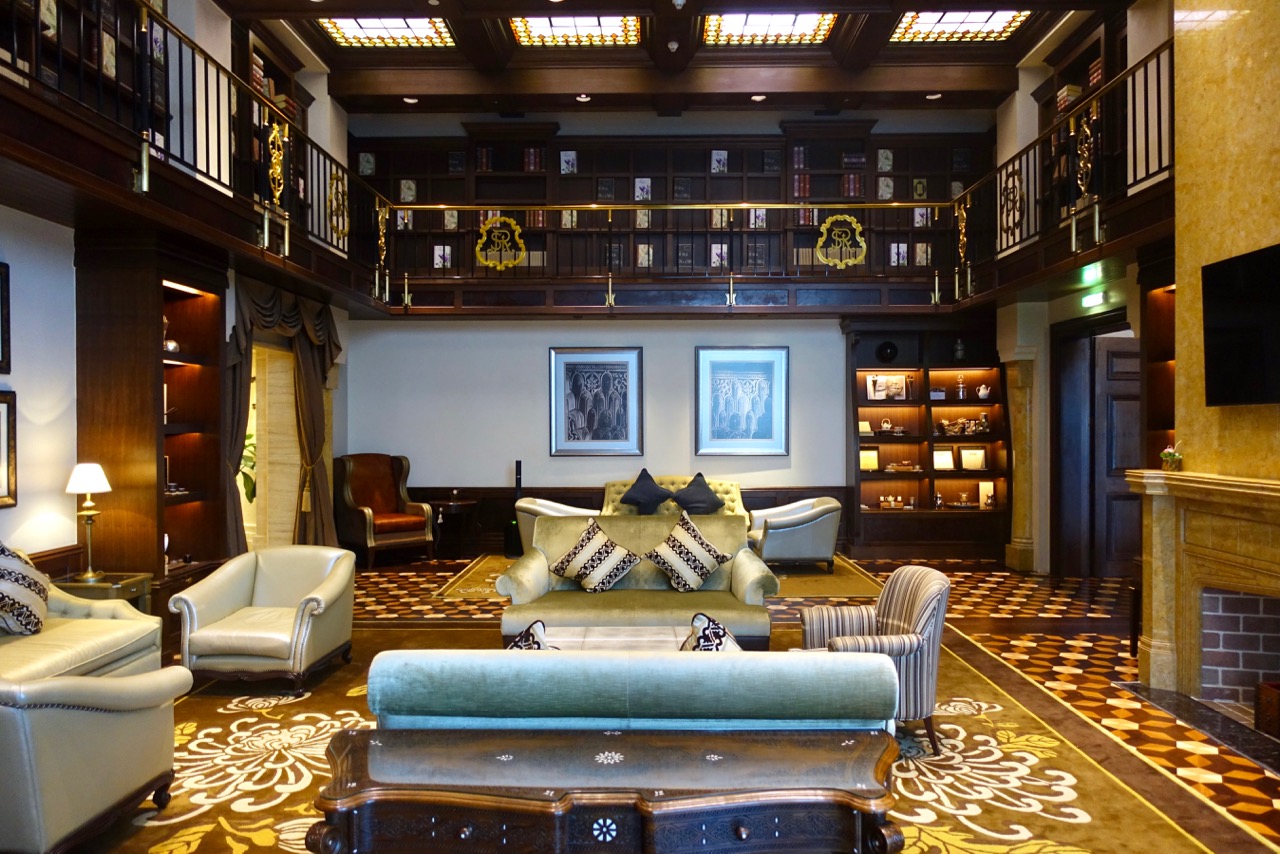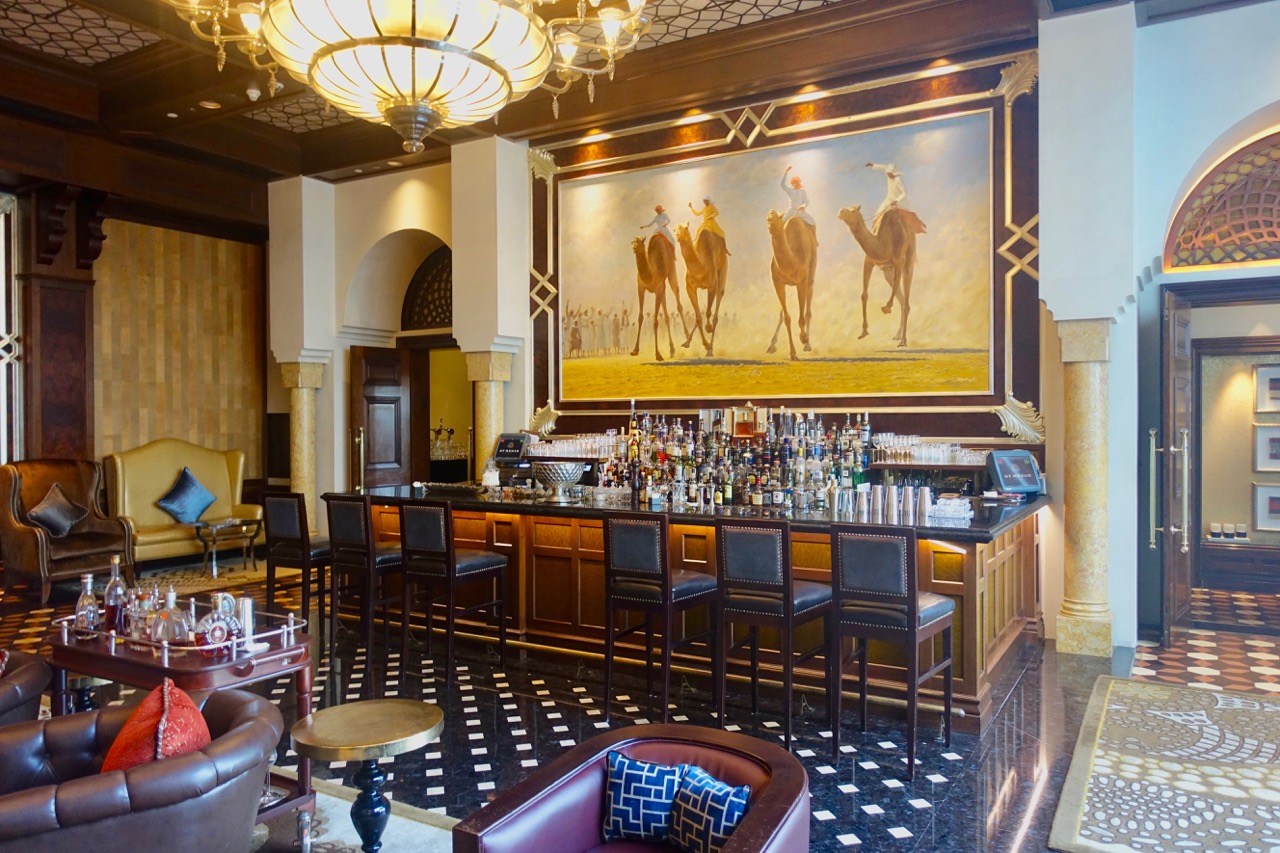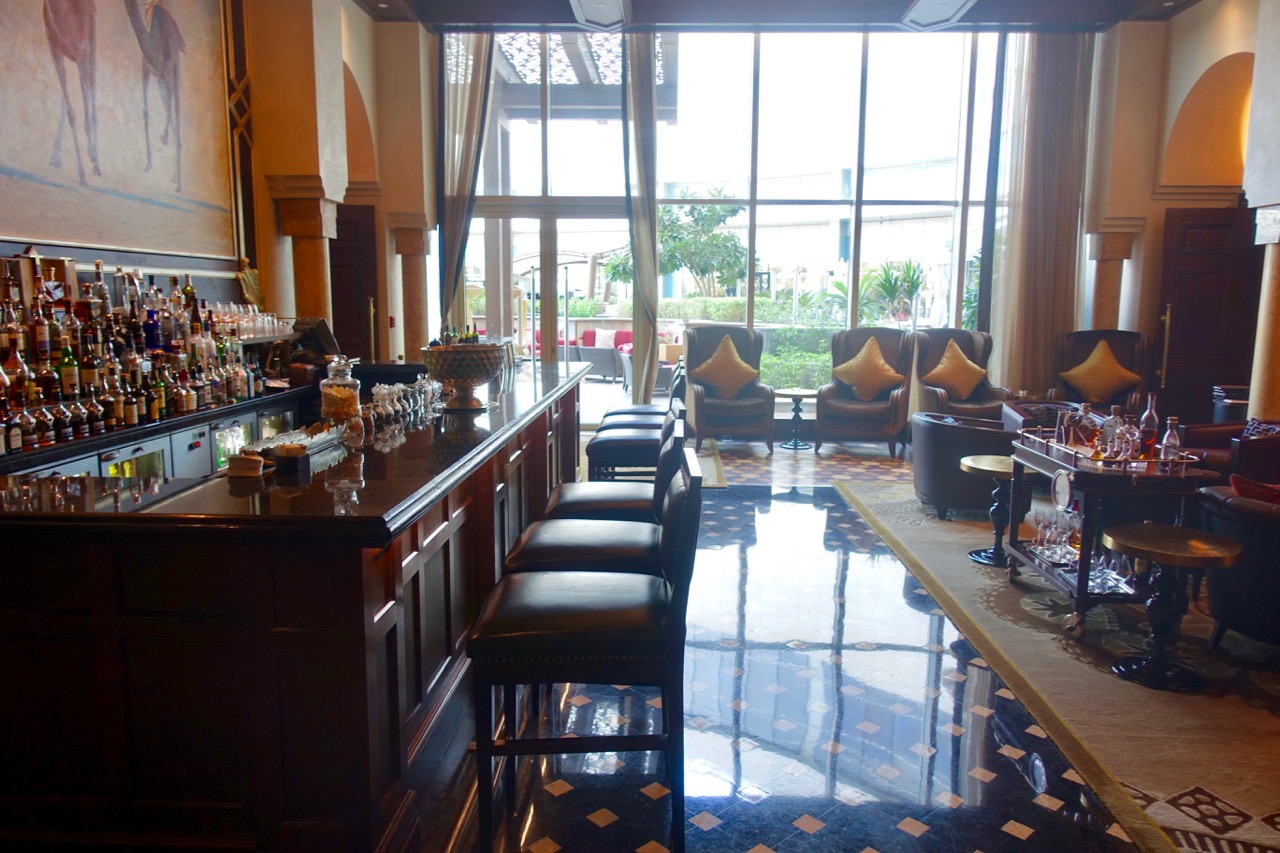 Around the St. Regis Hotel in Abu Dhabi
There really isn't much to see in the immediate vicinity of the hotel, with the main attraction a large shopping mall connected to the hotel lobby. Otherwise, you'll be jumping into taxis to do any visiting whether that's for work or play.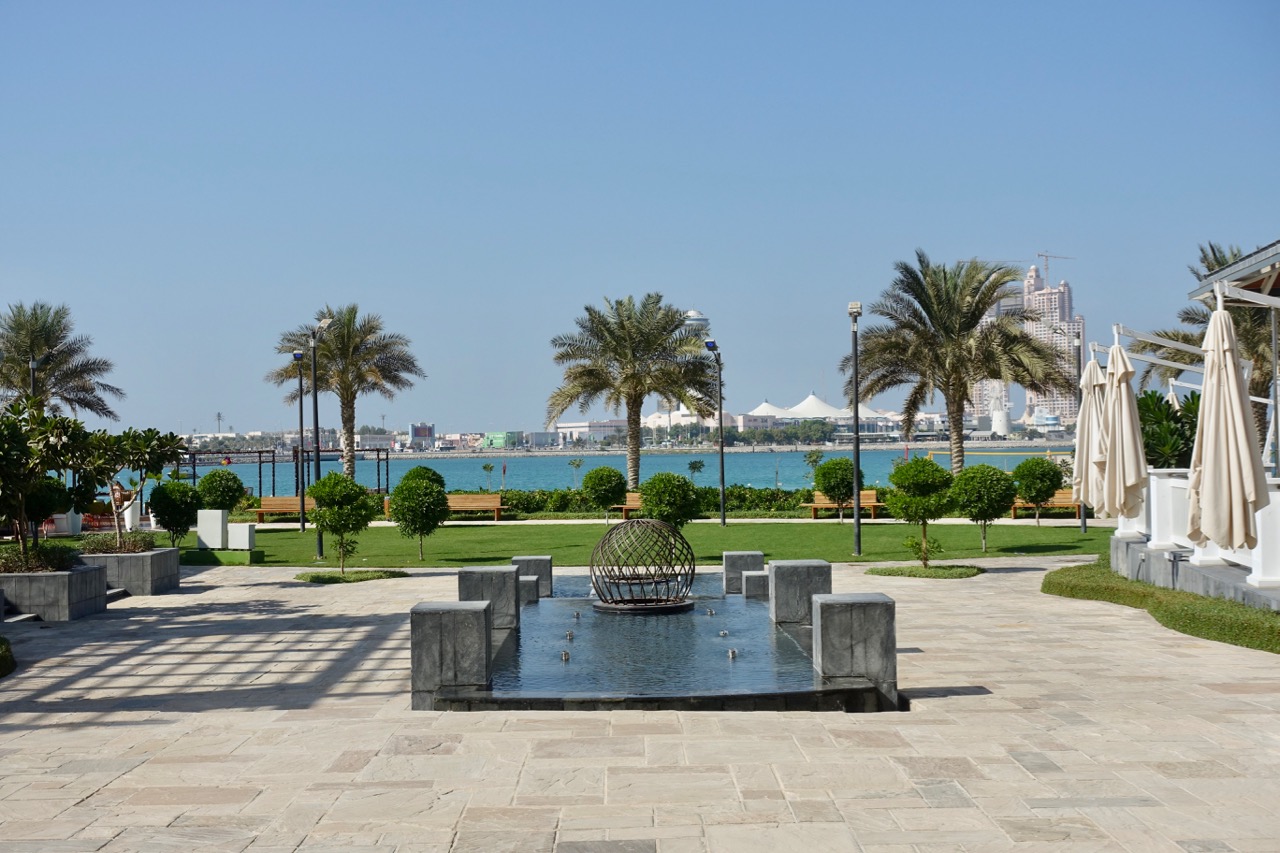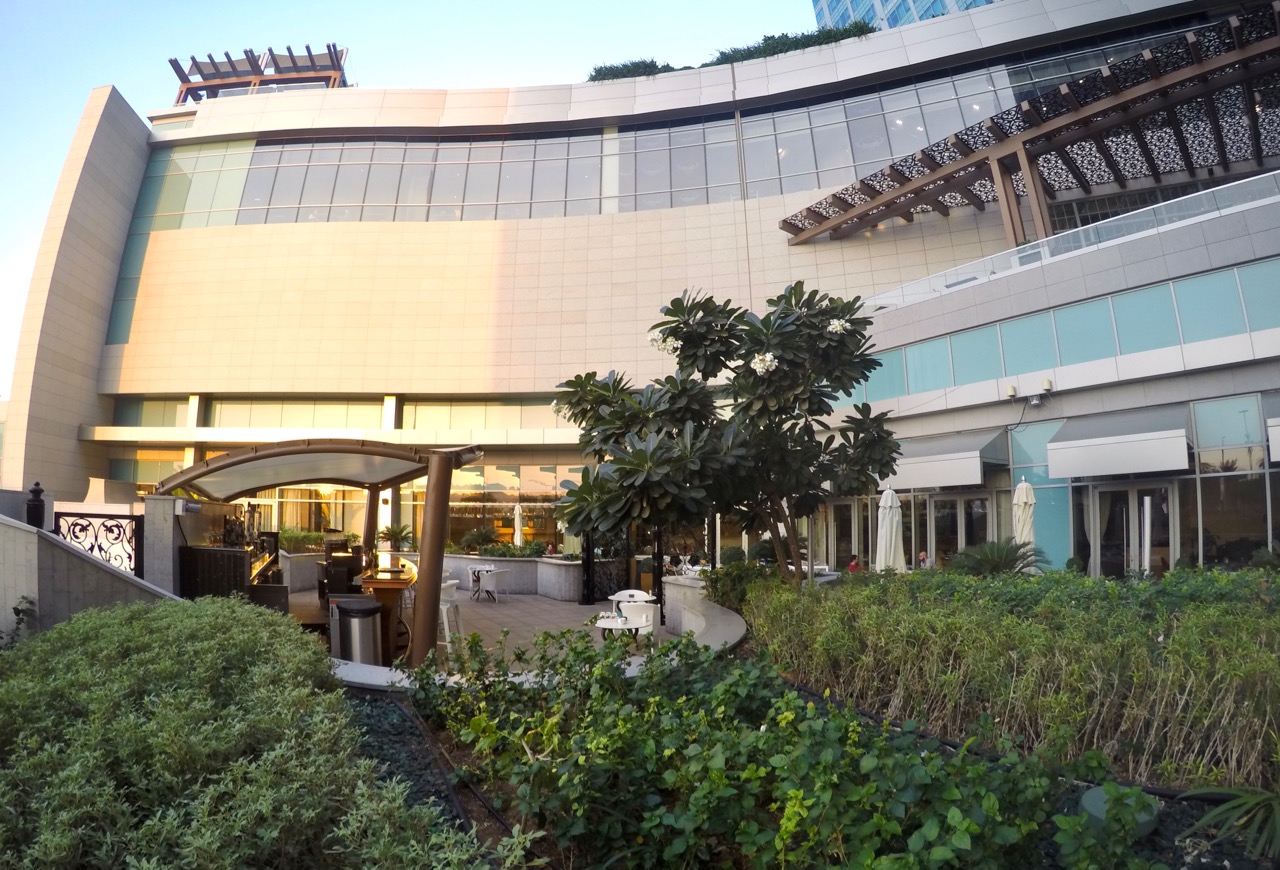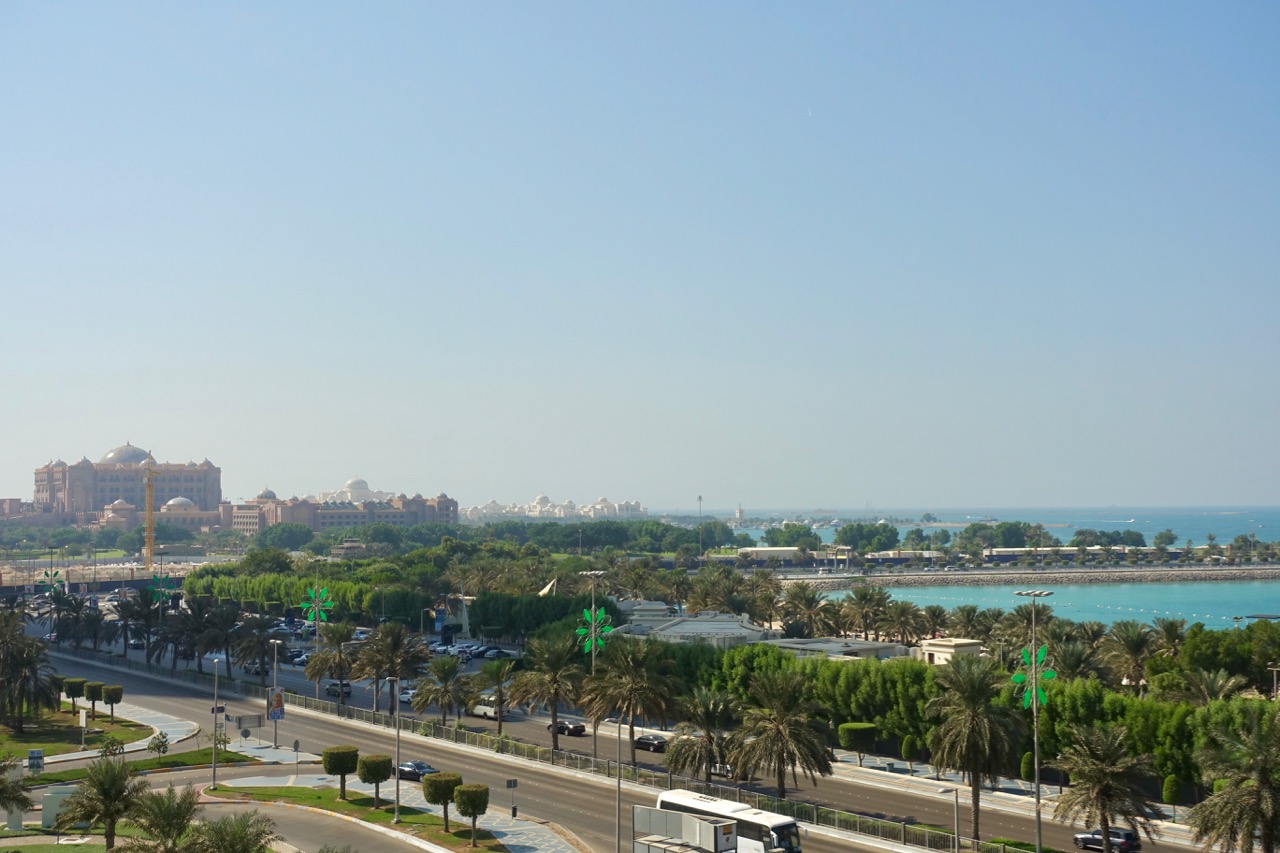 Summing up – The St. Regis Hotel Abu Dhabi
This was a short stay, and there was nothing to complain about – other than the general feeling that the St. Regis was a bit isolated from other parts of the city. The hotel itself is relatively new and the staff were all great to deal with.
Given the FHR booking benefits 'paid back' nearly half the cost of the room, this seemed like a decent way to get a deluxe stopover experience without it breaking the bank.
Supplementary images courtesy of St. Regis Abu Dhabi
The St. Regis Abu Dhabi Superior Seaview King Room – Picture Review
was last modified:
December 20th, 2021
by