On a good day, flying domestically with Qantas in Economy is generally a pleasant experience – at least when compared to other full-service airlines within the US and UK. For starters, we don't need to pay extra for a baggage allowance. The Qantas Club or Domestic Business Lounge awaits in many cities, with many credit cards granting entry. Plus, meals and drinks are included onboard too.
But there's a way to elevate that experience even further. On certain flights between Perth-Melbourne and Perth-Sydney, Qantas flies the Boeing 787 as an international service. It leaves and departs from the international terminals and also boasts a higher standard of in-flight service, as these flights connect to/from London and Rome, respectively.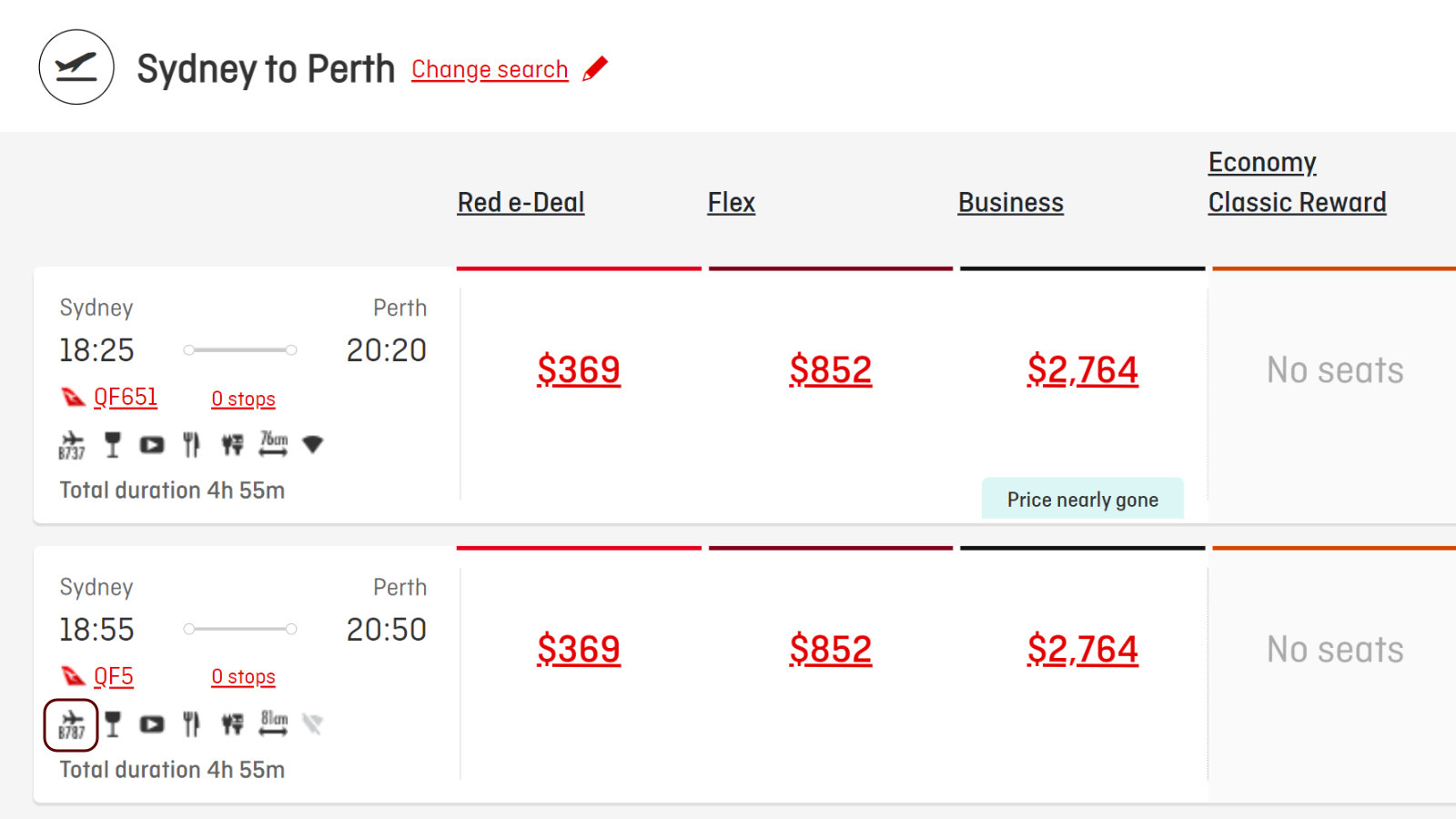 QF5 from Sydney to Perth and QF6 from Perth to Sydney (seasonal, thrice-weekly)
QF9 from Melbourne to Perth and QF10 from Perth to Melbourne (daily)
These domestic sectors on international flights can easily be booked on their own. So when a work trip to Sydney popped up, I jumped on the opportunity to fly back on QF5 from Sydney to Perth. After all, why pay the same and end up on a single-aisle Boeing 737 when I can fly on the Boeing 787 Dreamliner?
Before the flight
Check-in and 'immigration'
Even though I'm just heading to Perth, check-in for QF5 takes place at Sydney International (T1). Qantas offers all-day check-in for international flights, starting from 4:30 am. That's mightily handy.
Economy passengers can use self-check-in and bag-drop at the kiosks, with Qantas ground crew ready to help. Premium Economy, Business, Qantas Silver and higher, oneworld Ruby and higher, plus Qantas Club members can use the premium check-in counters to the right.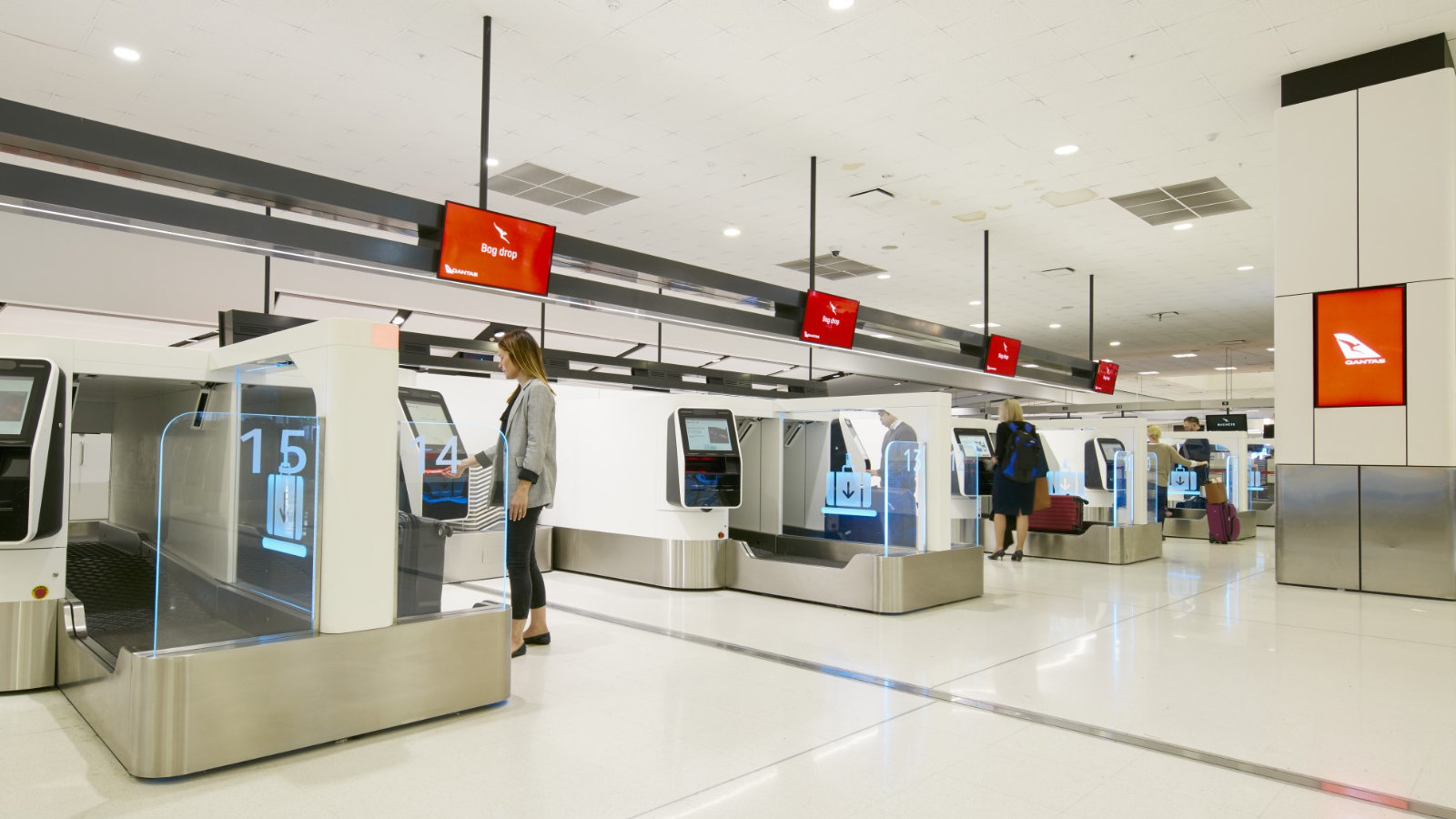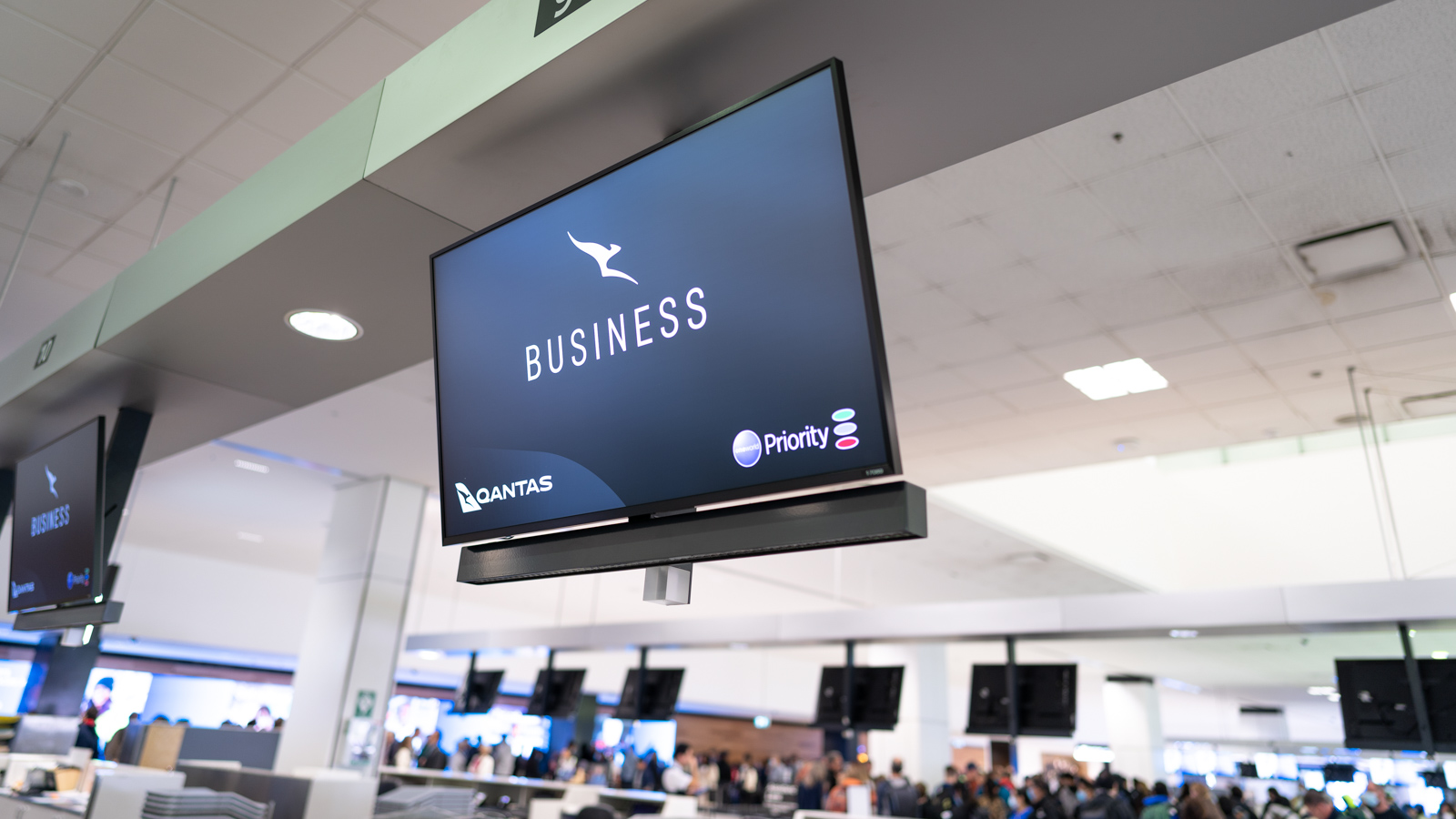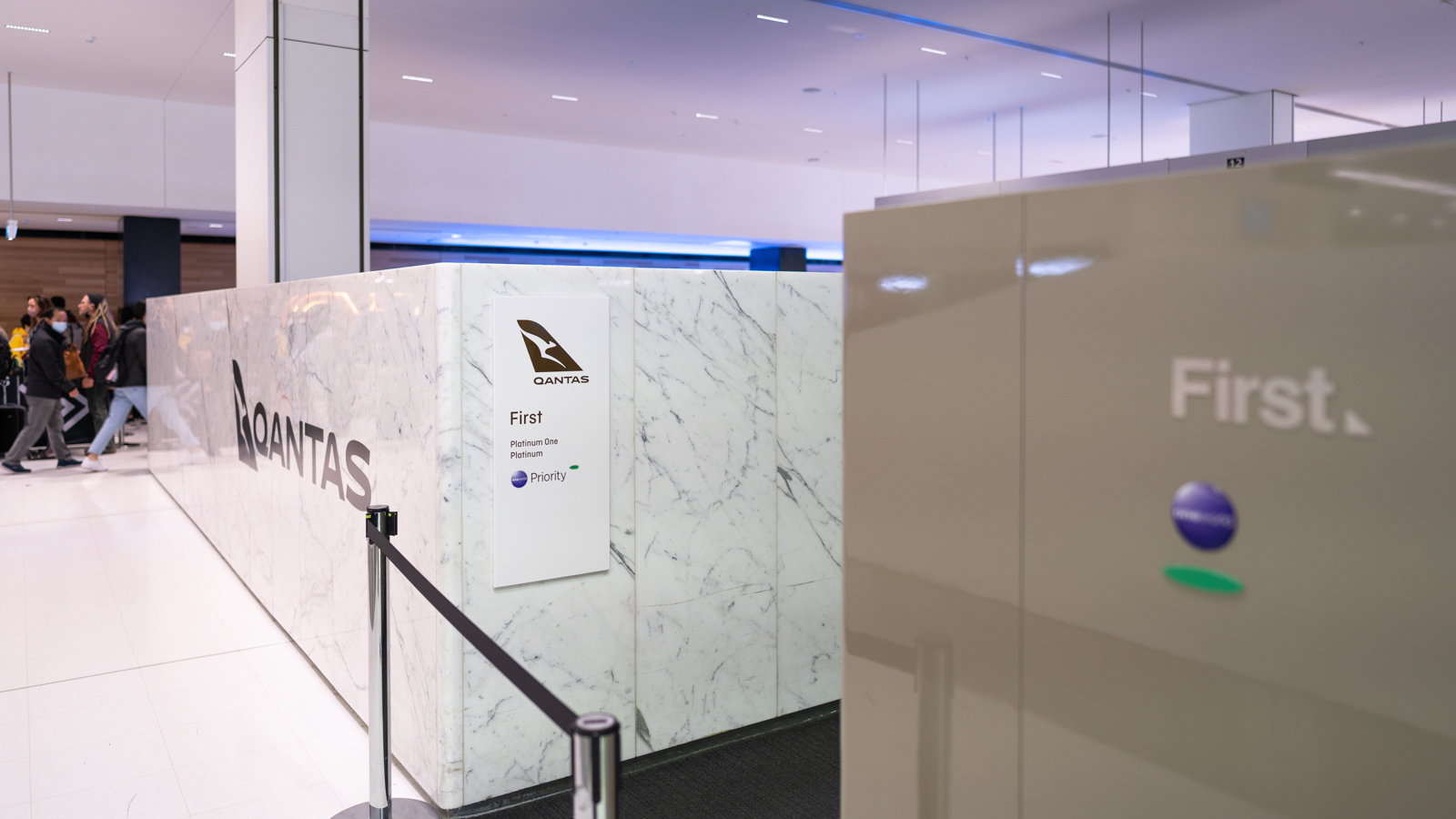 I've got a busy day of appointments airside, so I turn up around 9:00 am and the check-in hall is reasonably busy. But the line at the kiosks moves relatively quickly. As I have status, I quickly dash into the Business line to get my boarding pass.
On international flights' domestic sectors, passengers must travel with a printed boarding pass. Photo ID is sighted (a driver's license is fine, passports aren't necessary), and an orange 'D' sticker is affixed, which allows free passage through immigration.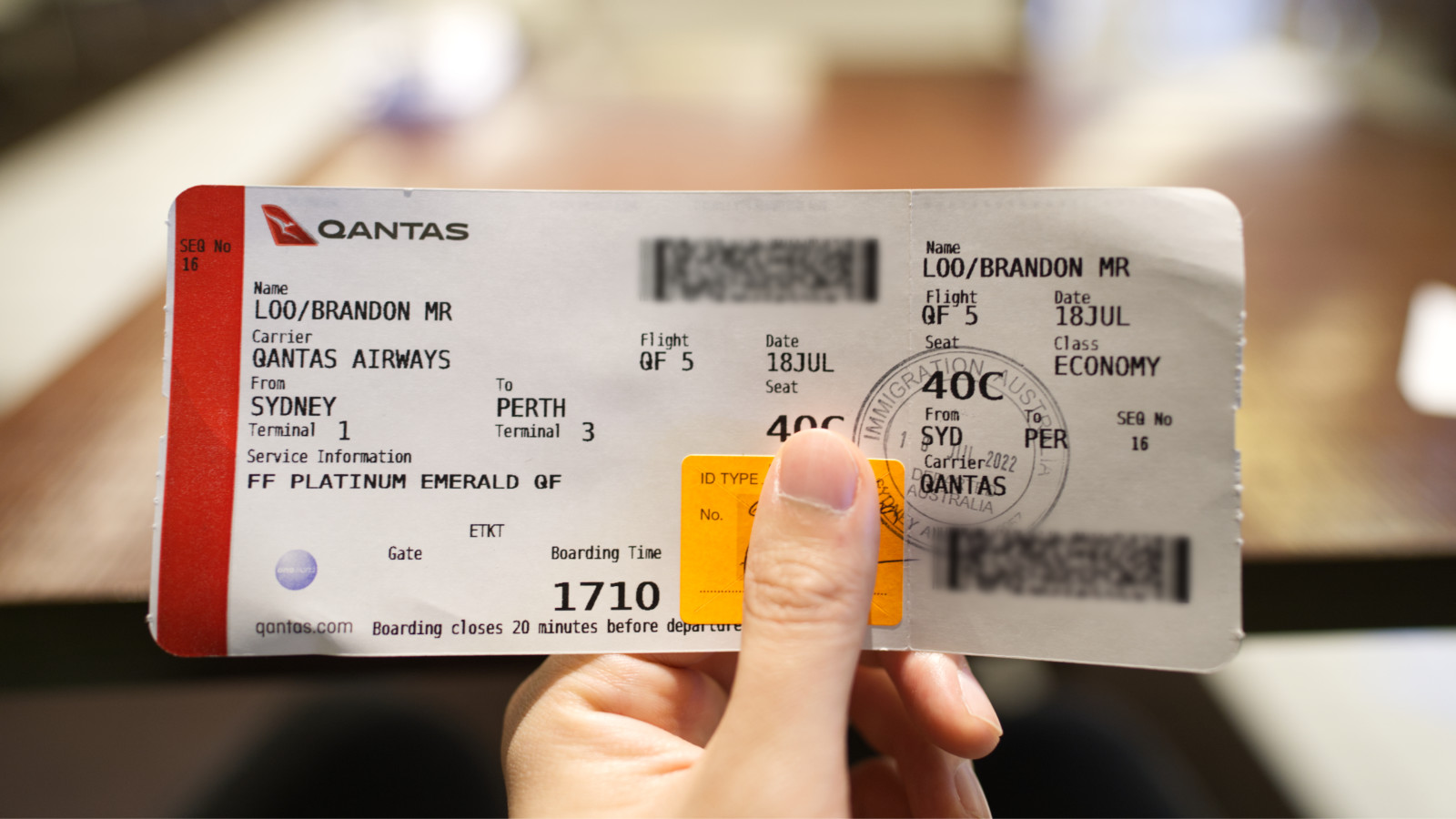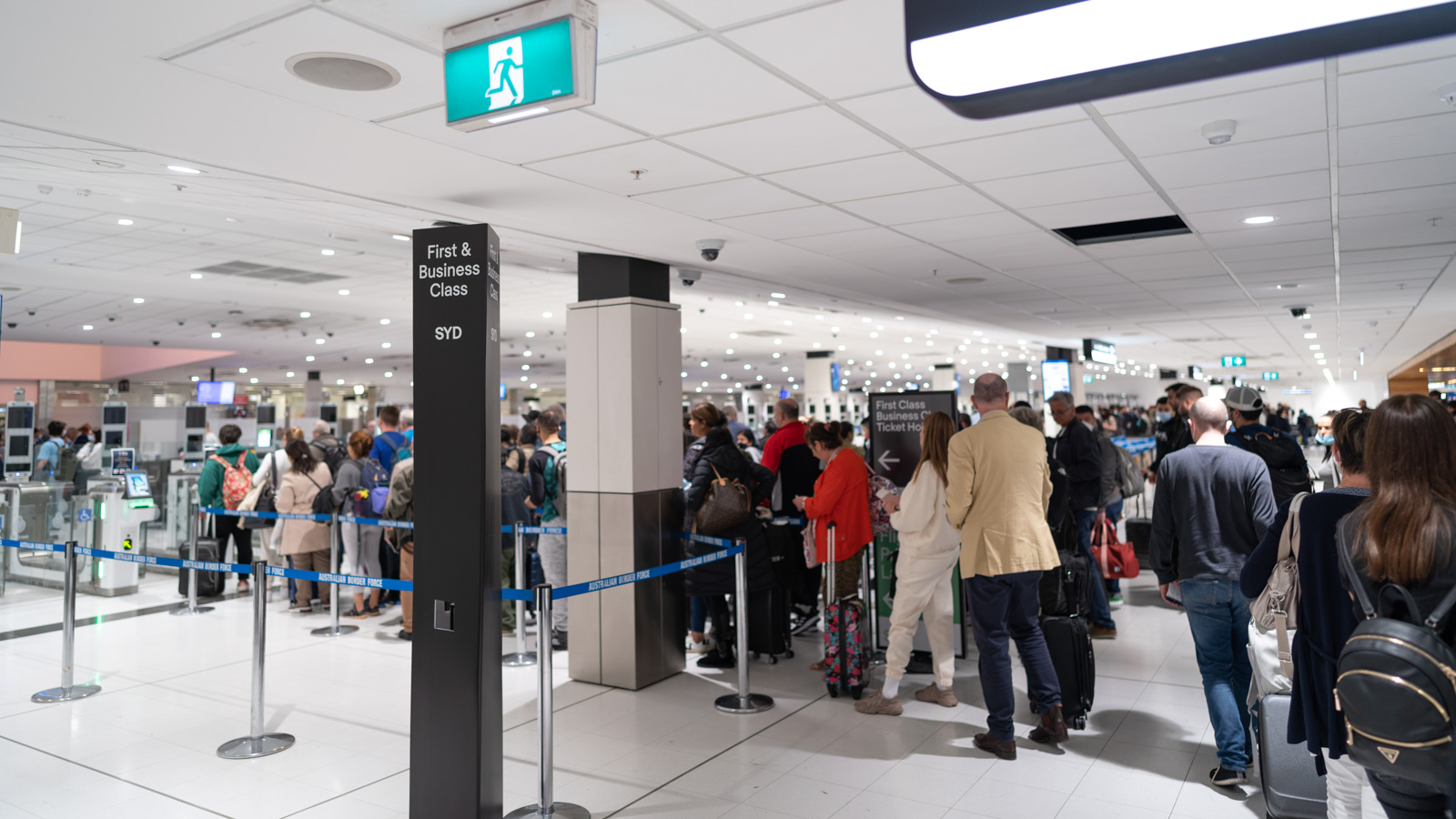 I can't go through the e-Gates since I'm not leaving the country, but there is a dedicated counter for domestic travellers, followed by another priority line for security.
Lounges
Qantas Economy tickets don't include lounge access, but Sydney International Airport offers plenty of options. Qantas' own international lounges are nearby, and you can enter the Business Lounge with a single-entry lounge pass, Qantas Club membership or Qantas Gold status.
Of course, the renowned International First Lounge beckons for Platinum frequent flyers and higher, plus those with partner oneworld Emerald and Skywards Platinum status. The prospect of dining in the First Lounge before a domestic hop back to Perth is an alluring prospect!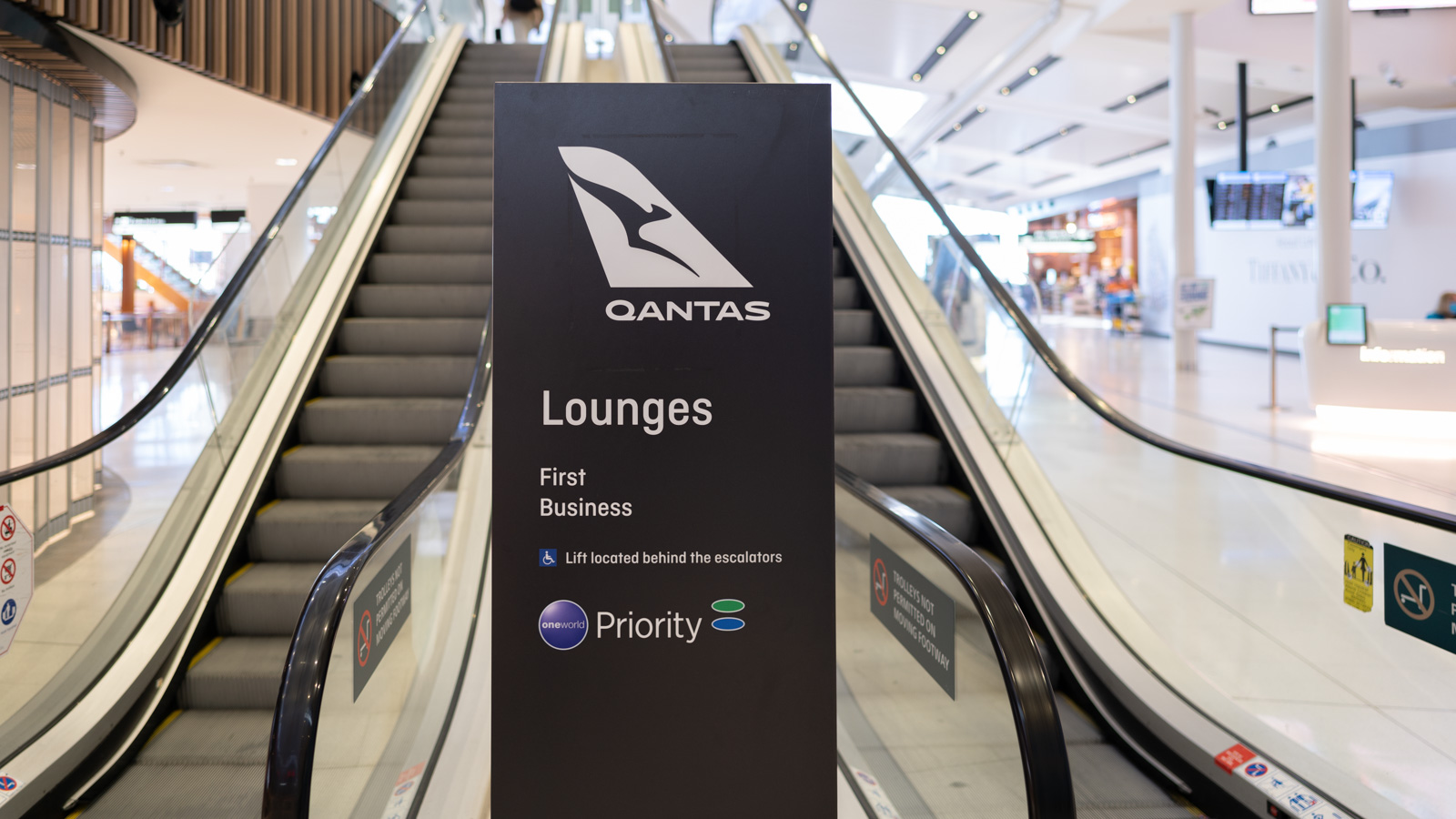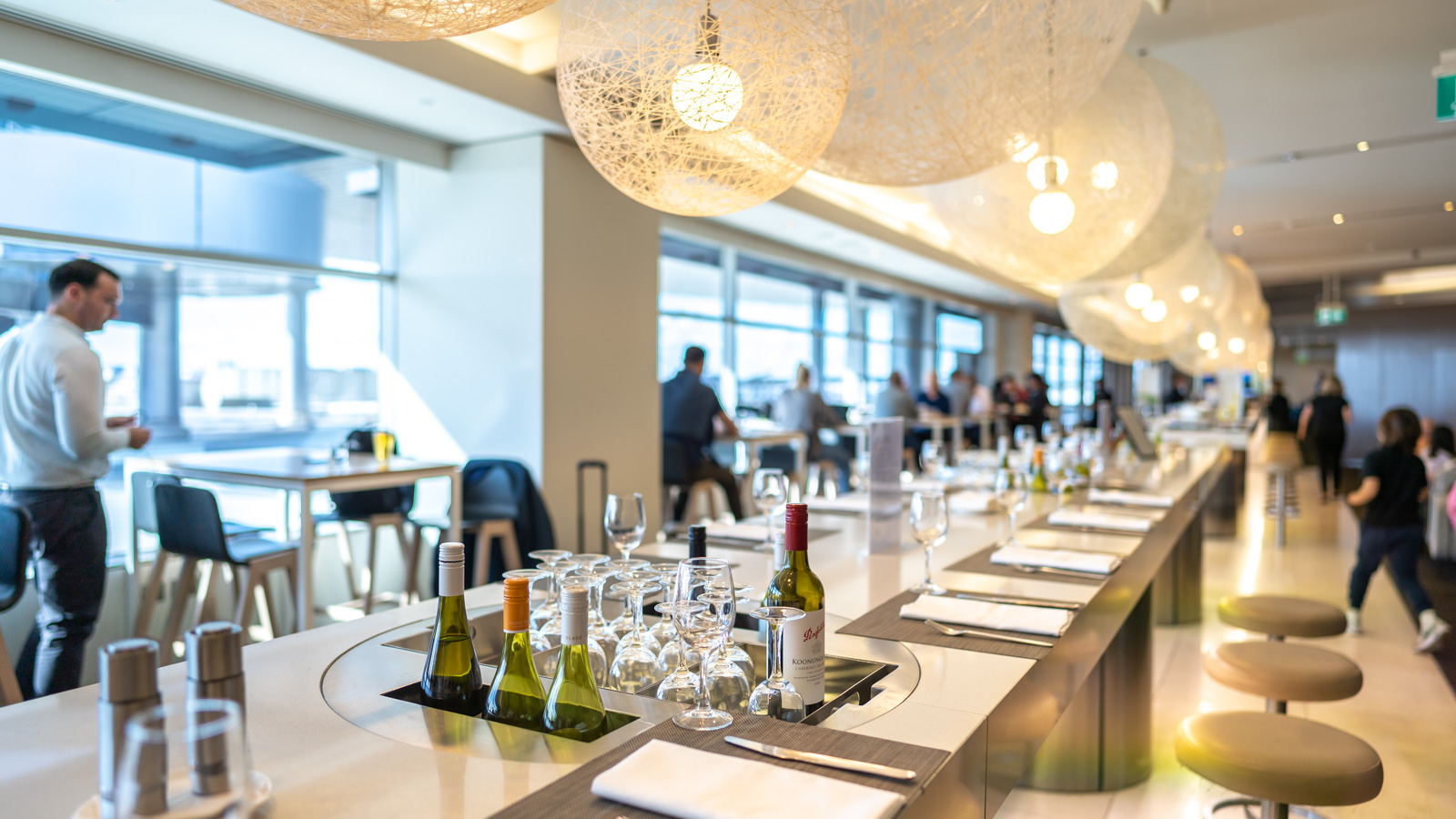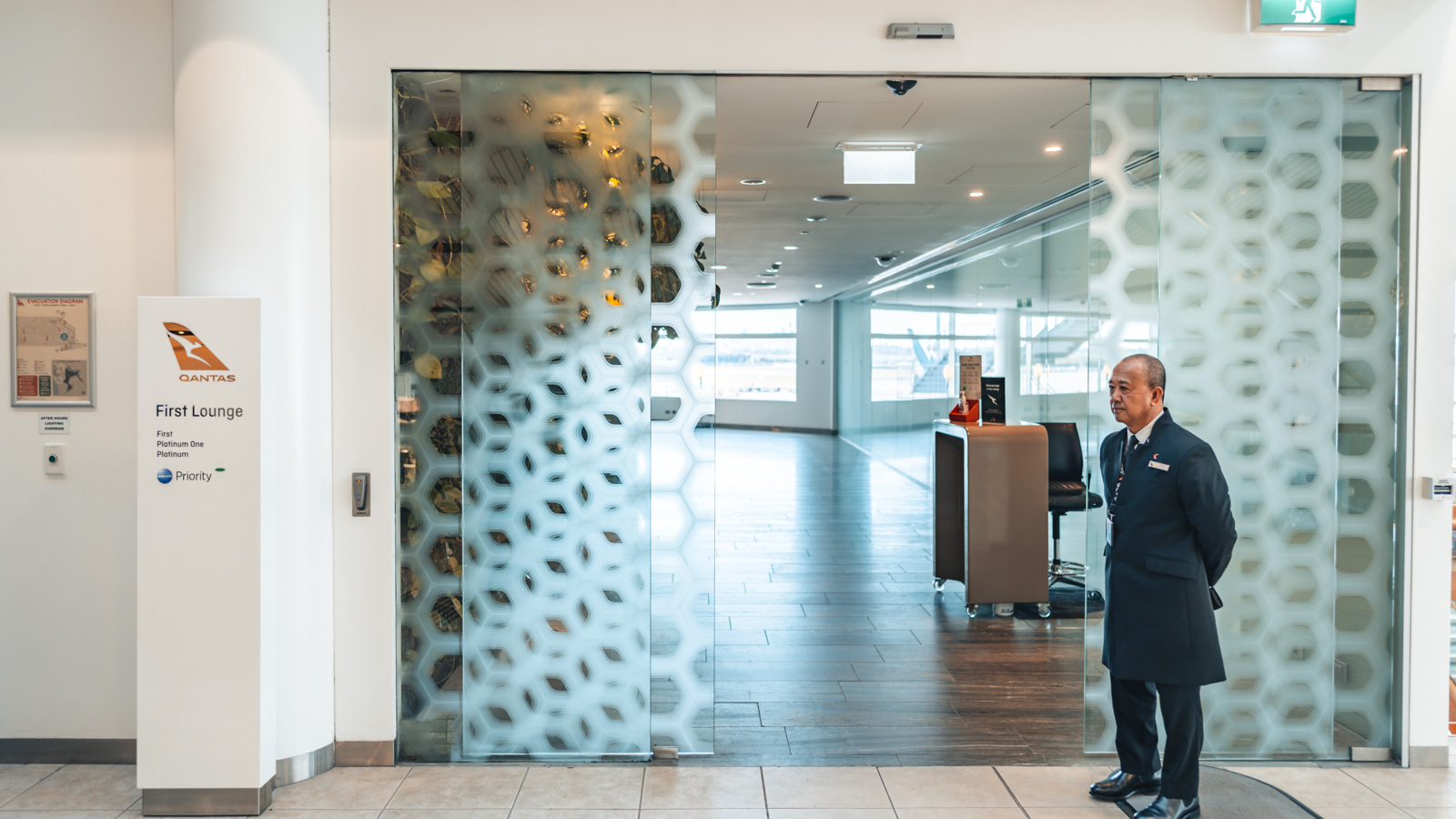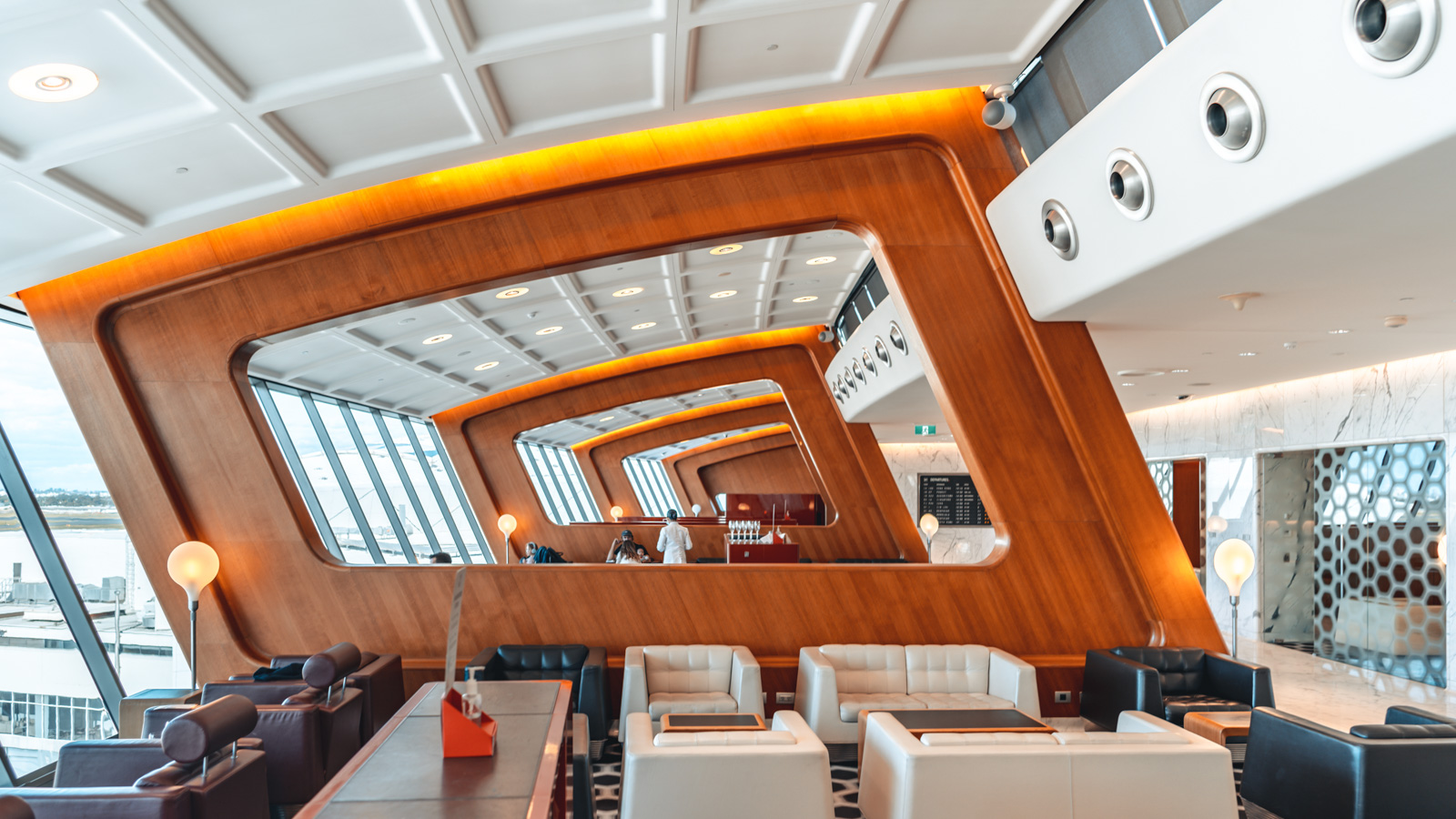 A few American Express cards grant access to the Amex Lounge. You could also pay to enter the Plaza Premium Lounge or The House – the latter also accepts Priority Pass membership.
First impressions: boarding, cabin and seats
Boarding
There's a 75-minute delay in boarding. But considering the current travel climate, I'm just happy that we're still due to arrive reasonably close to schedule. Priority Boarding is enforced, Gold and Platinum members in Economy are also invited to board early.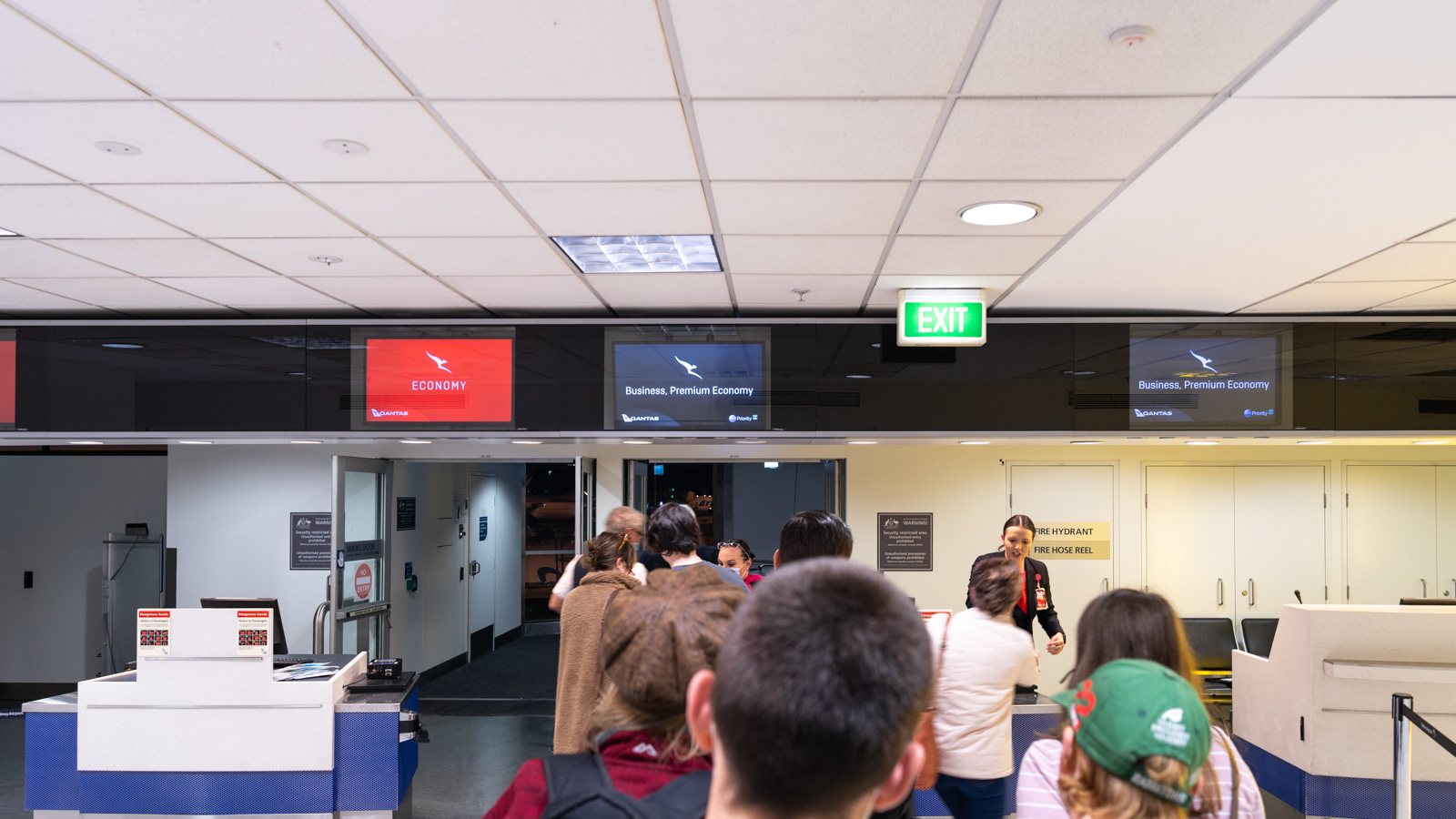 Qantas Boeing 787 Economy Seat
I've taken seat 40C – a bulkhead aisle seat in the first row of Economy. It's great not having anyone recline into me, but personally, I won't choose a bulkhead seat again. There's simply not enough space to stretch out my legs, whereas I'd be more comfortable in a standard seat.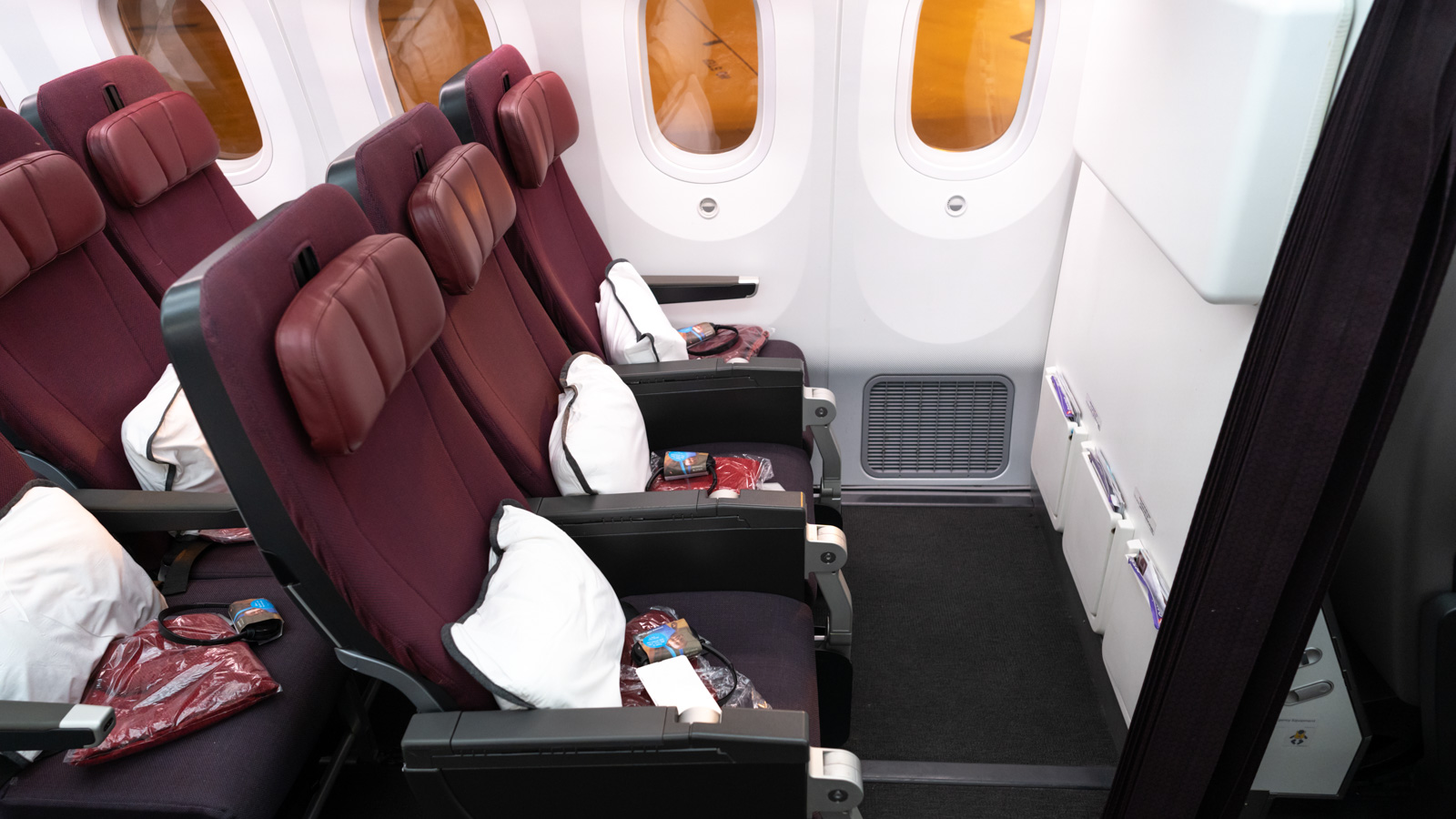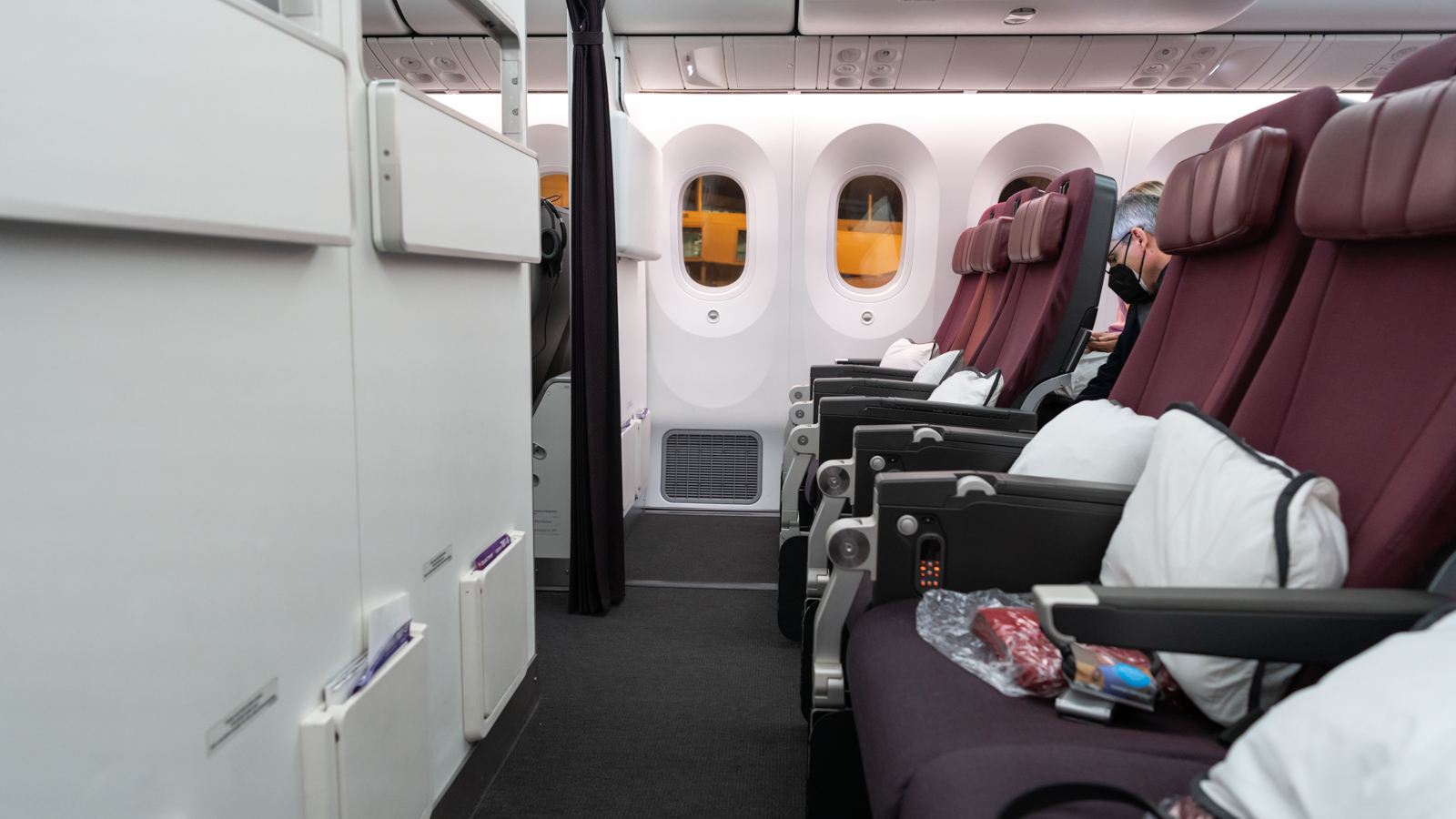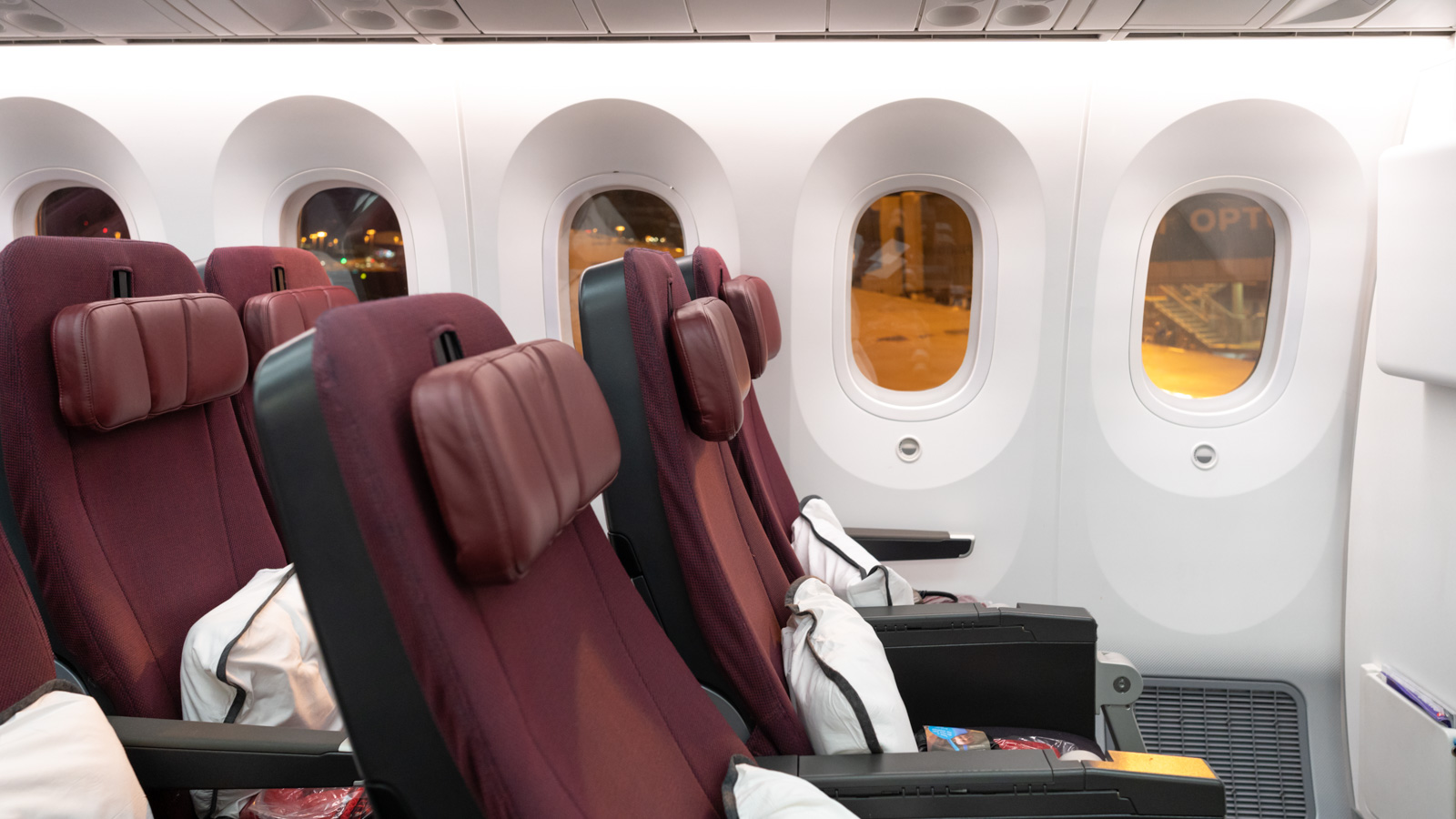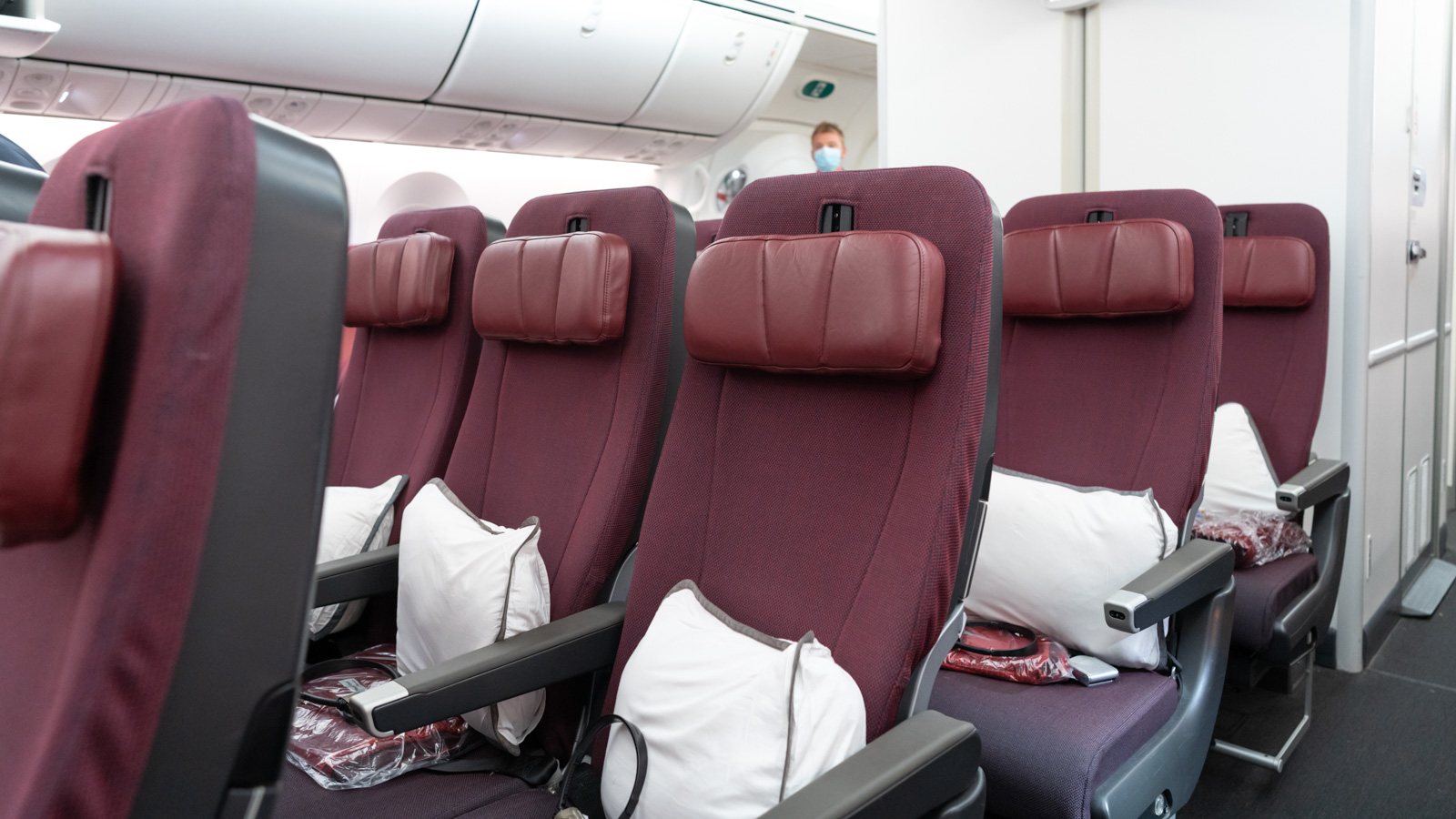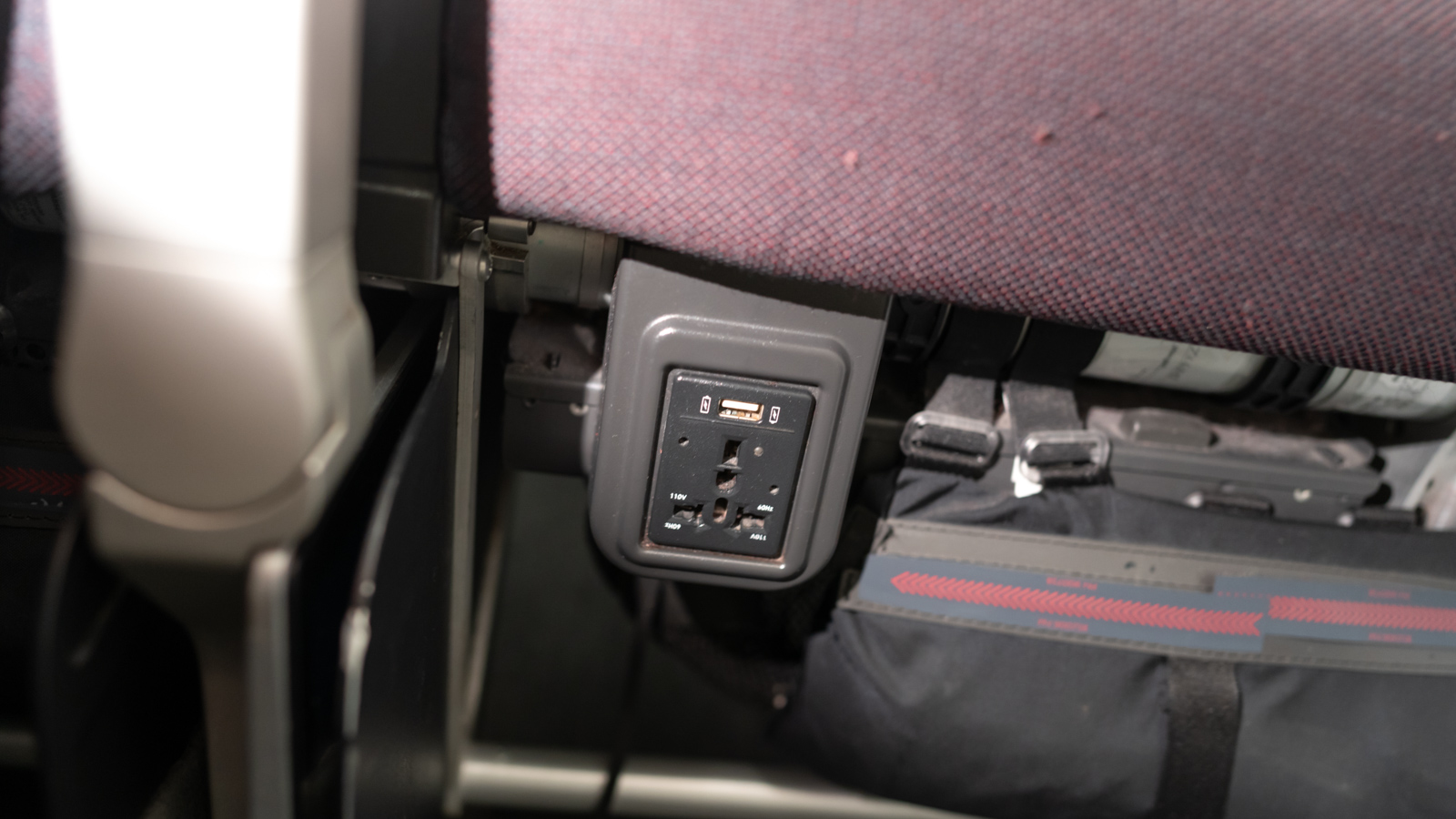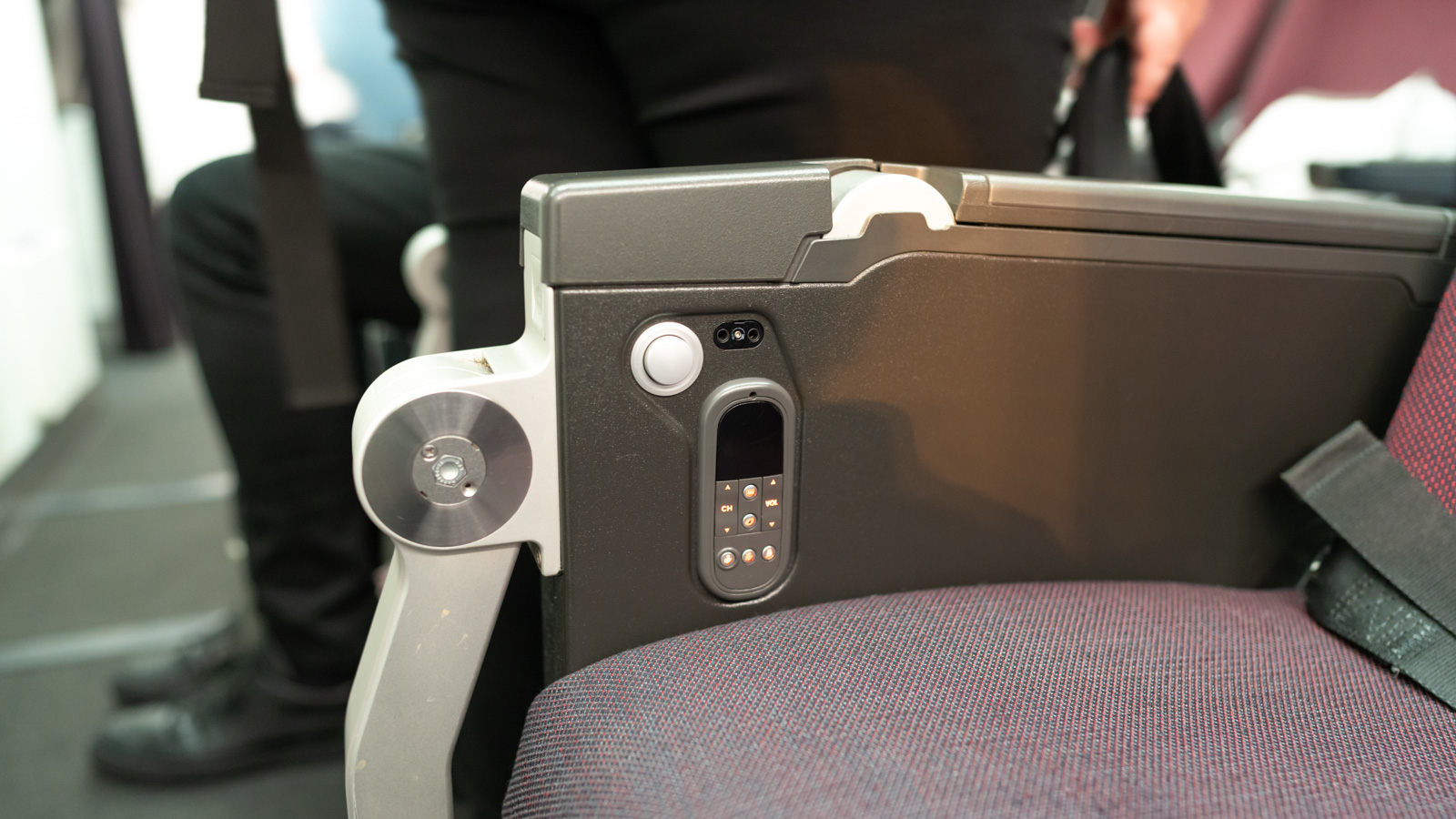 Here are more photos of the cabin from my Rome-Perth flight the previous month, including the extra-legroom seats in the exit row. There are 166 seats in a 3-3-3 layout, split across a small front cabin and larger rear cabin. The seats are a bit tight at 17″ (43.8 cm) in width, though the seat pitch is standard at 32″ (81.3 cm).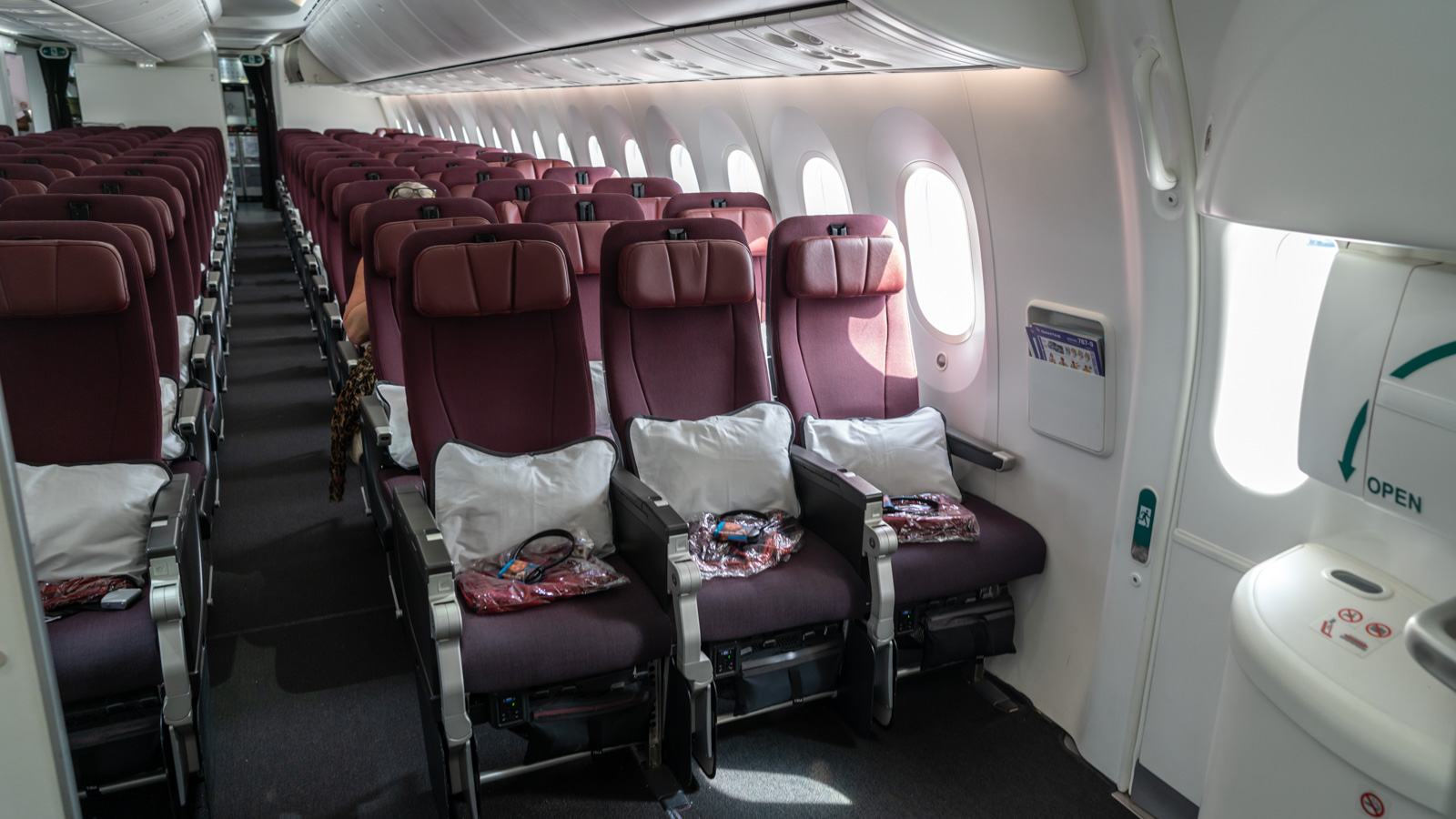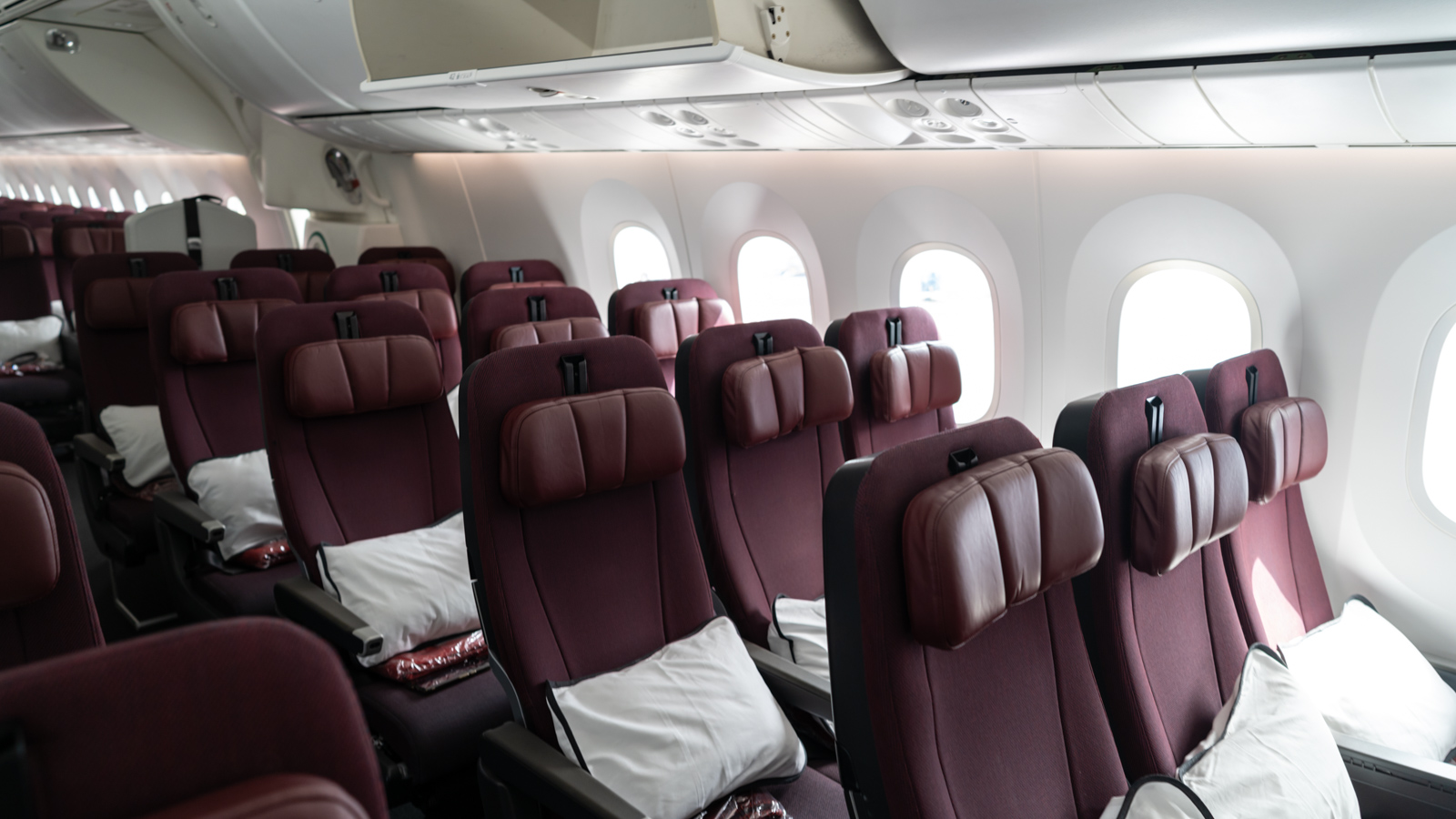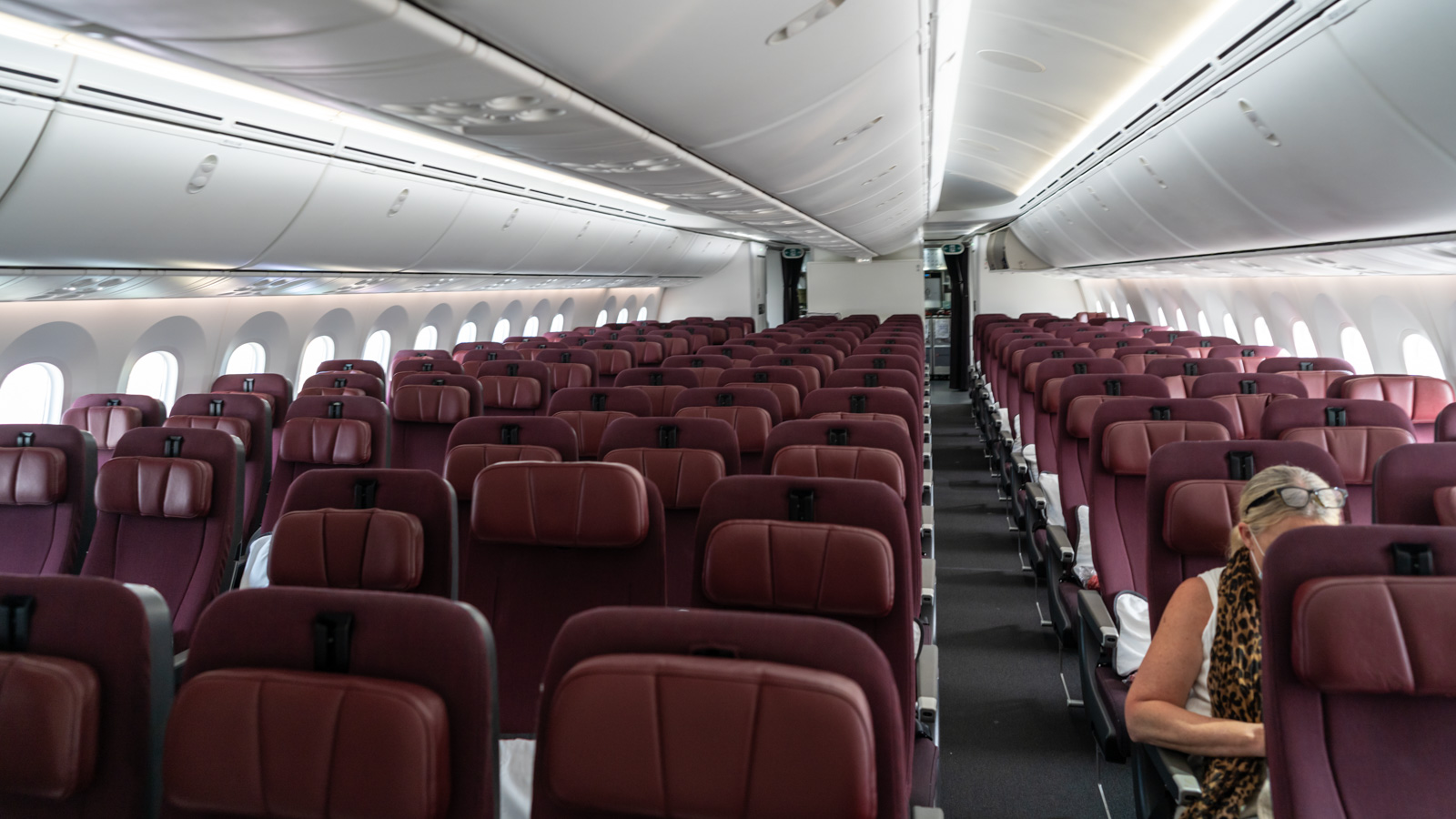 Another reason to choose standard Economy seats is better storage – there's space under the screen to keep a phone or other loose bits. For charging, you'll find a USB port under the screen and two power points between each row of three seats.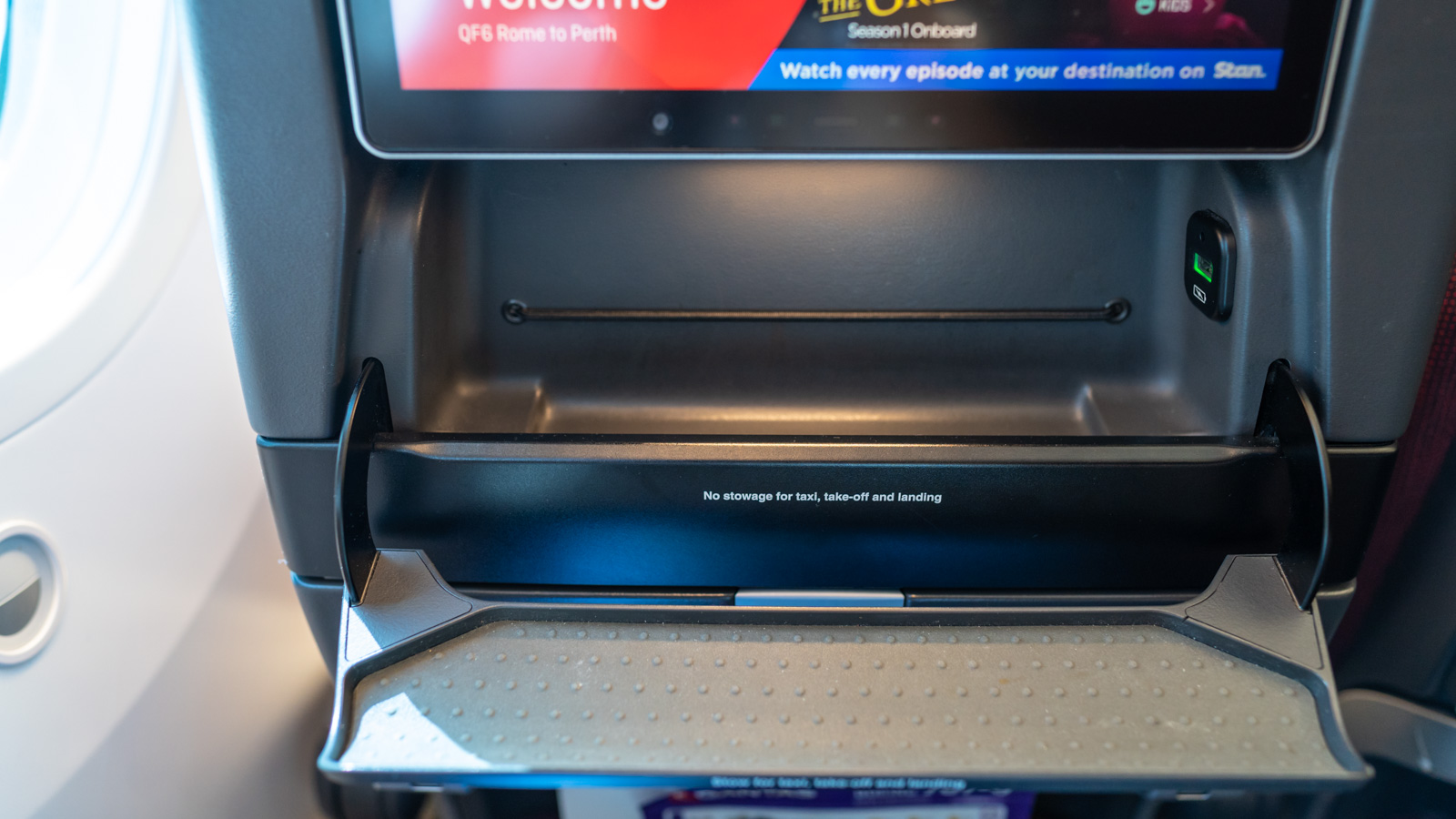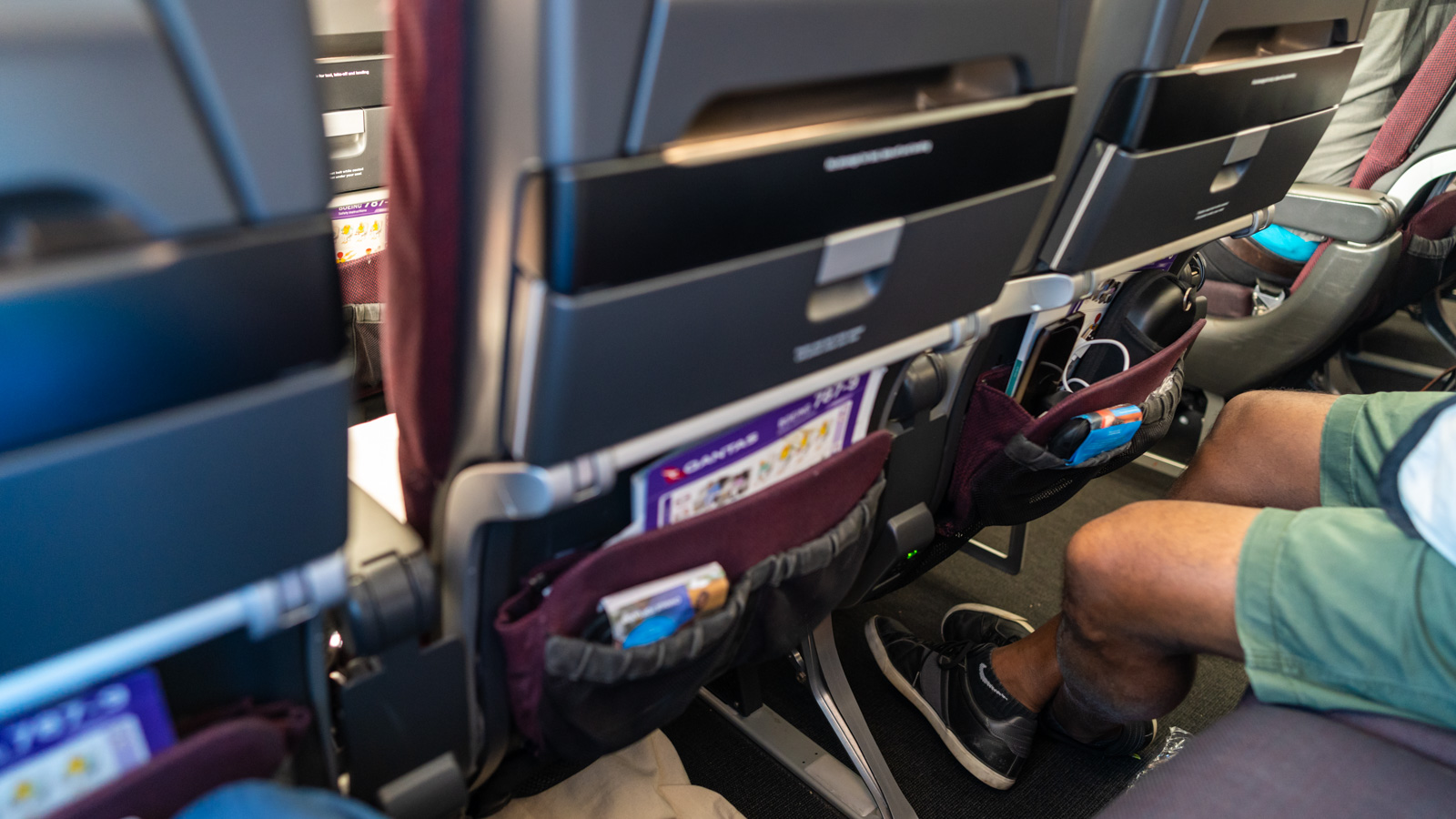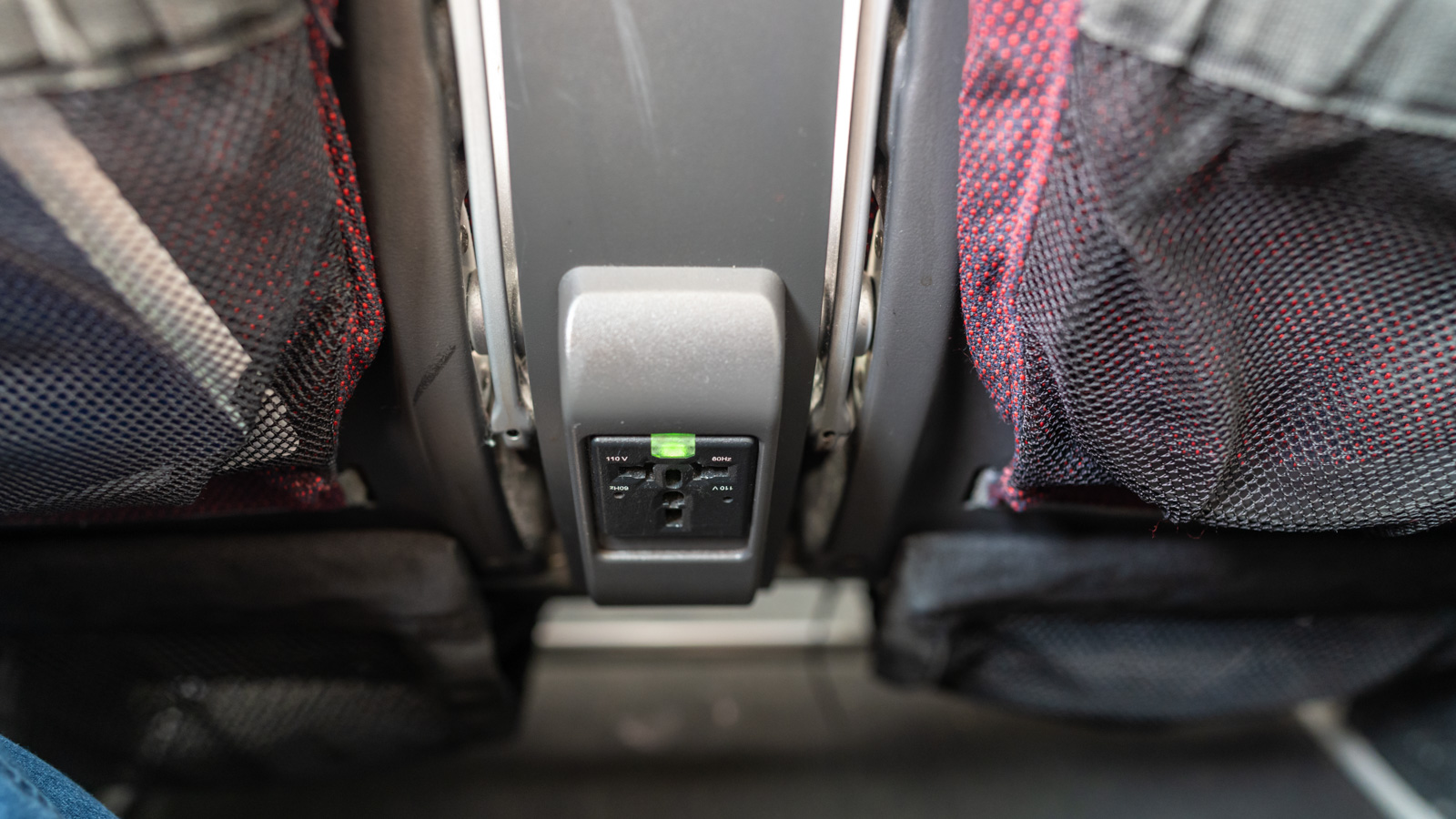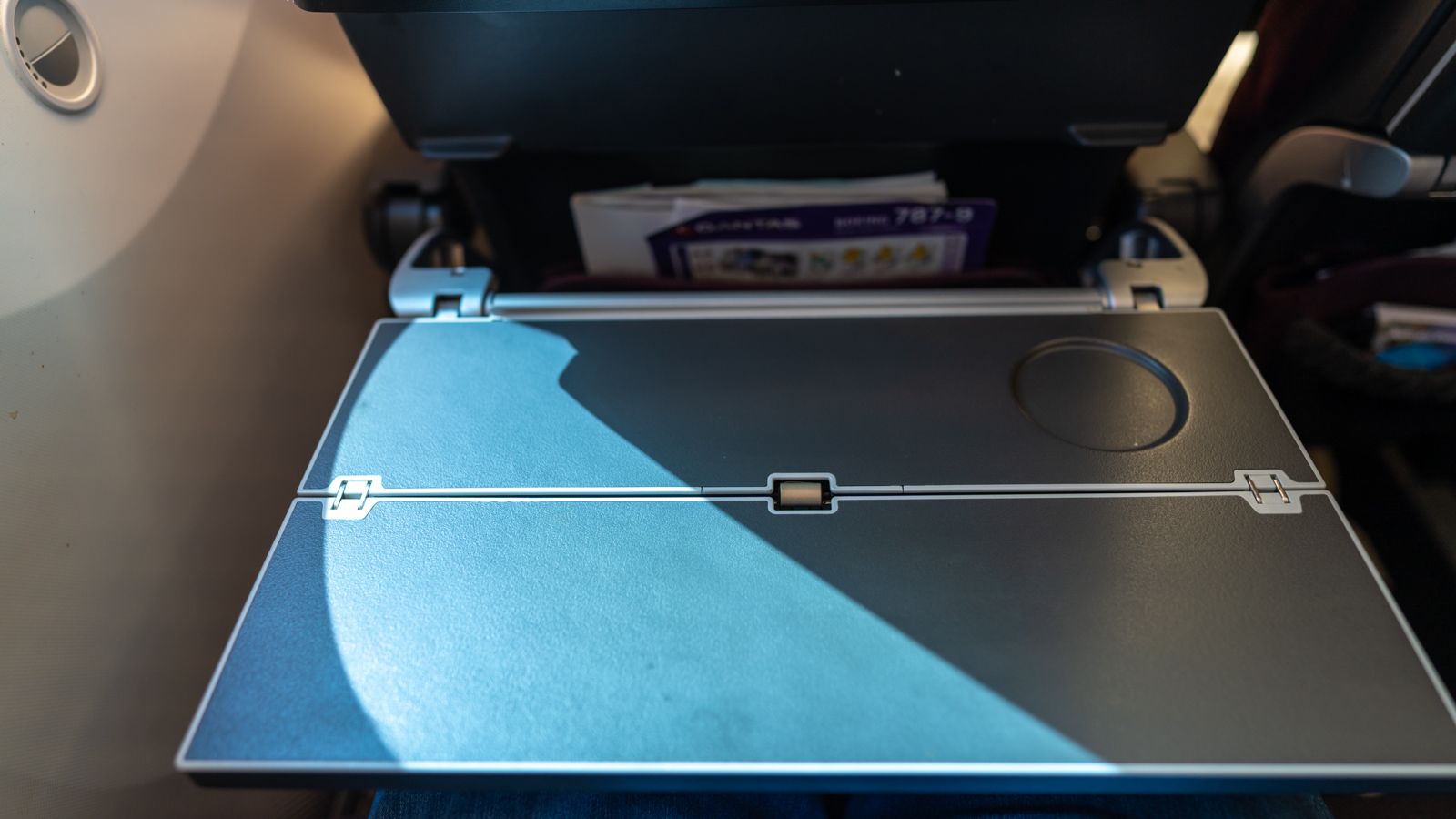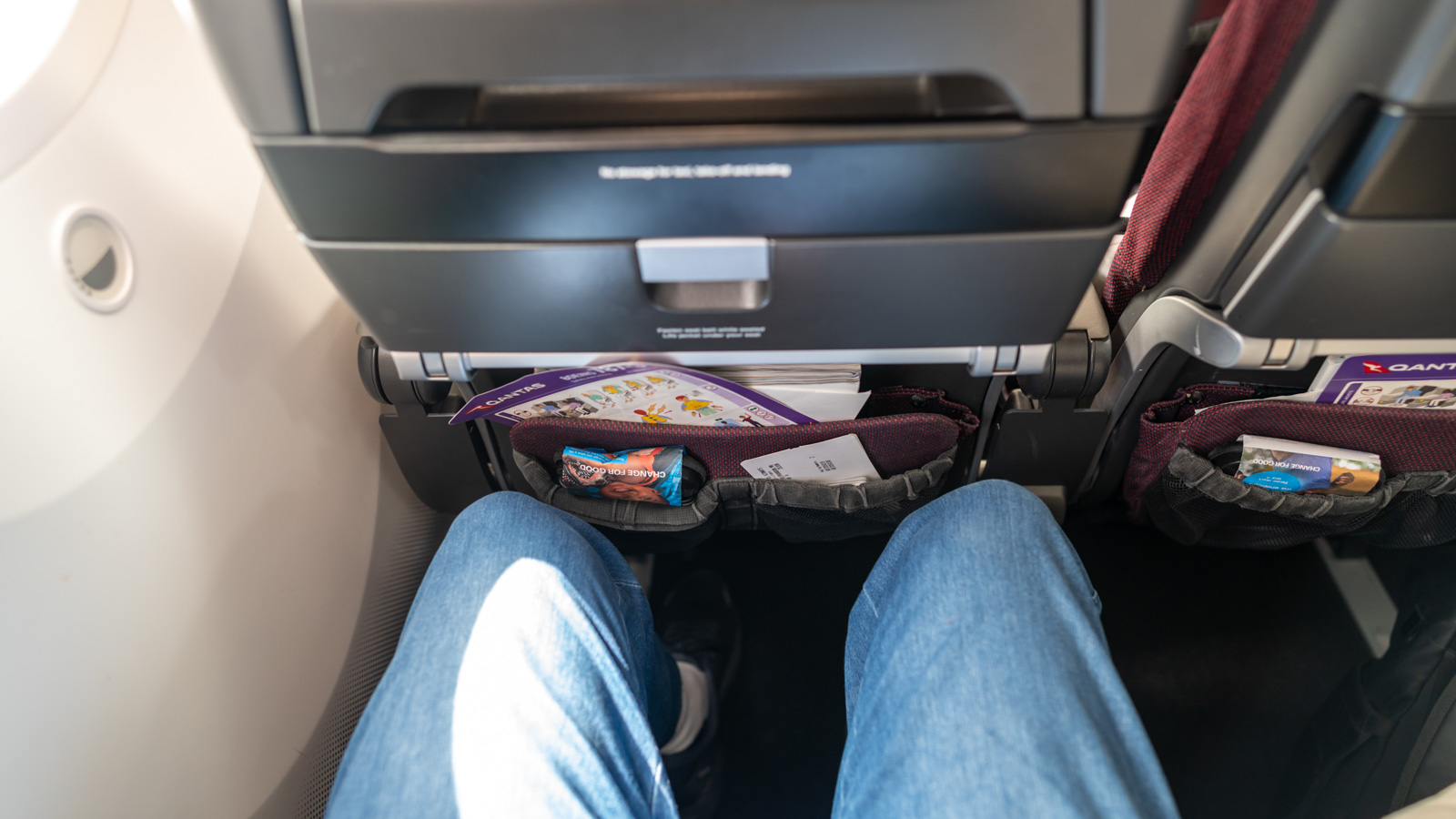 Food and drink
Pre-dinner nibbles
Having flown to Sydney in standard domestic Economy, I can attest that these international legs provide a much better experience when it comes to inflight dining. It's not fancy by any stretch of the imagination – wait until you see the ice cream – but it's certainly more thorough.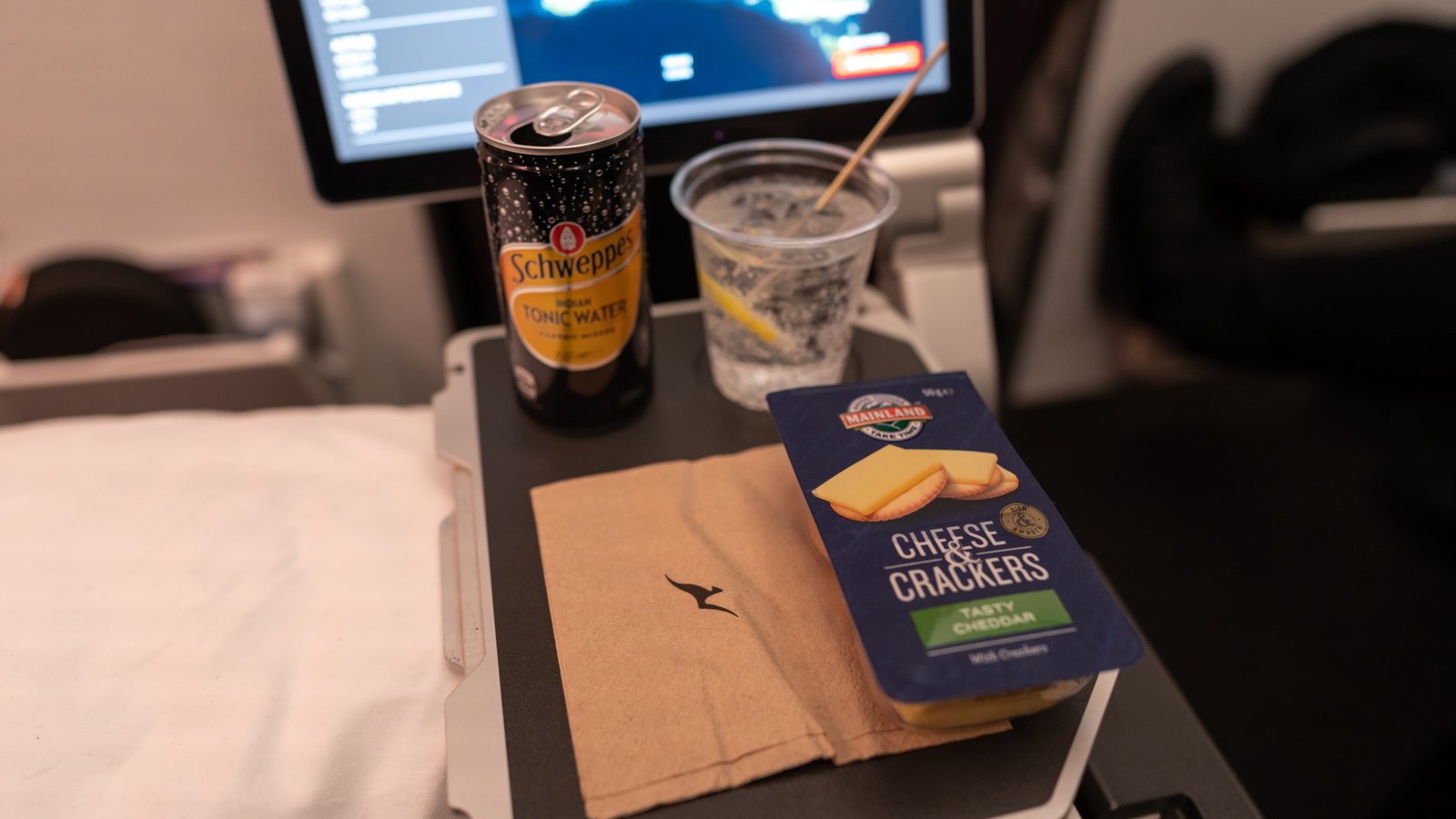 After 40 minutes of flying, dinner starts at a leisurely pace with a round of drinks ("gin and tonic, please") along with a pack of cheese and crackers.
Main meal service
Later on, there are three choices for mains, served with another drink and a piece of garlic focaccia.
Plant-based dining: pasta with cauliflower and zucchini
Creamy roast chicken with roast potatoes
Cold beef salad with salsa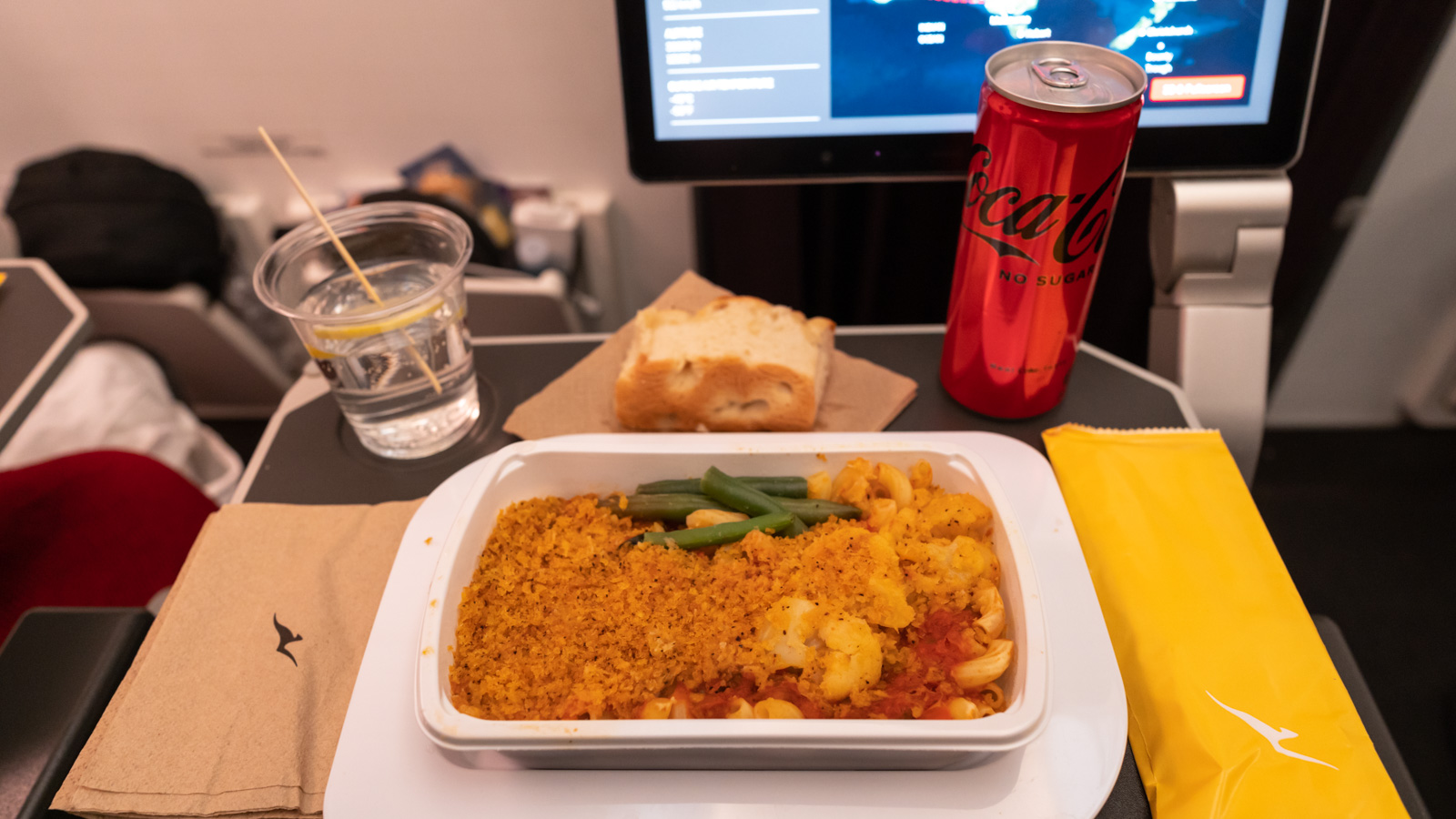 Though my soul calls out for the roast chicken with potatoes, my mind tells me to try something different. So I opt for the plant-based dish since it's a relatively new addition to Qantas menus. Verdict: it's a good portion and tastes fairly fresh.
For dessert, the crew come around with chocolate Paddle Pops – a step down from the old Weis mango bars we used to get on Qantas flights. I haven't had a Paddle Pop since I was a kid, so this one goes down fondly. But on a more serious note, there are plenty of other ice cream brands that might be a better fit.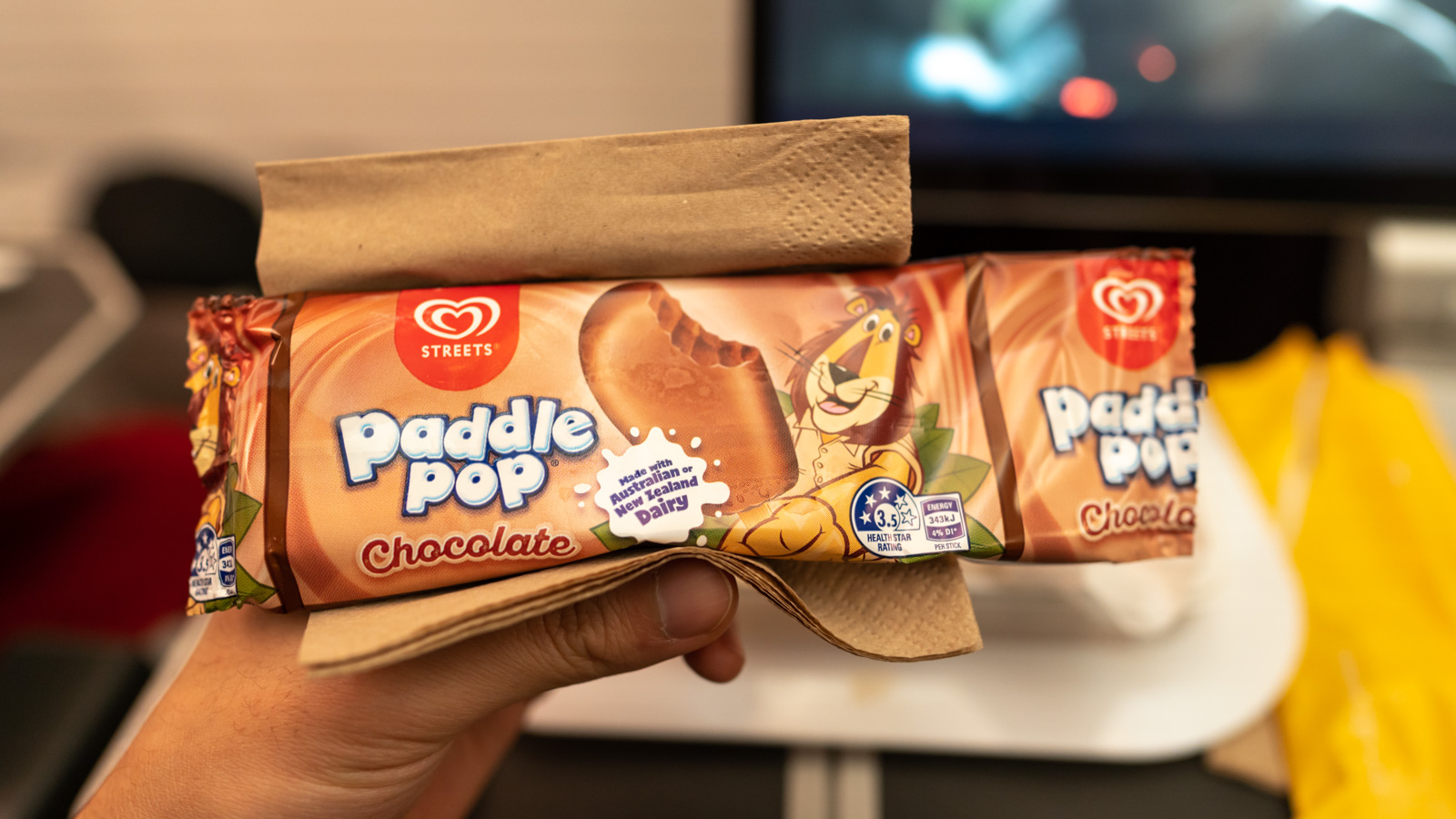 Finally, the service finishes up with tea or coffee, plus the obligatory Lindt chocolate ball. At least that hasn't been changed to a Freddo Frog!
Jokes aside, this is a very comprehensive meal service for a 4 hr 35 min flight, and likely the most food and beverage you'll get included in an Economy ticket within Australia right now.
Inflight entertainment
Watching movies on the 12″ high-resolution touchscreen is a delight. Qantas' inflight entertainment includes a wide selection of new-release movies and box-set TV shows, but there's no onboard WiFi.
The screens can't be used at the bulkheads during take-off and landing. But once the seatbelt sign turns off, I start with The Batman, a thrilling watch. The video quality is excellent and razor-sharp.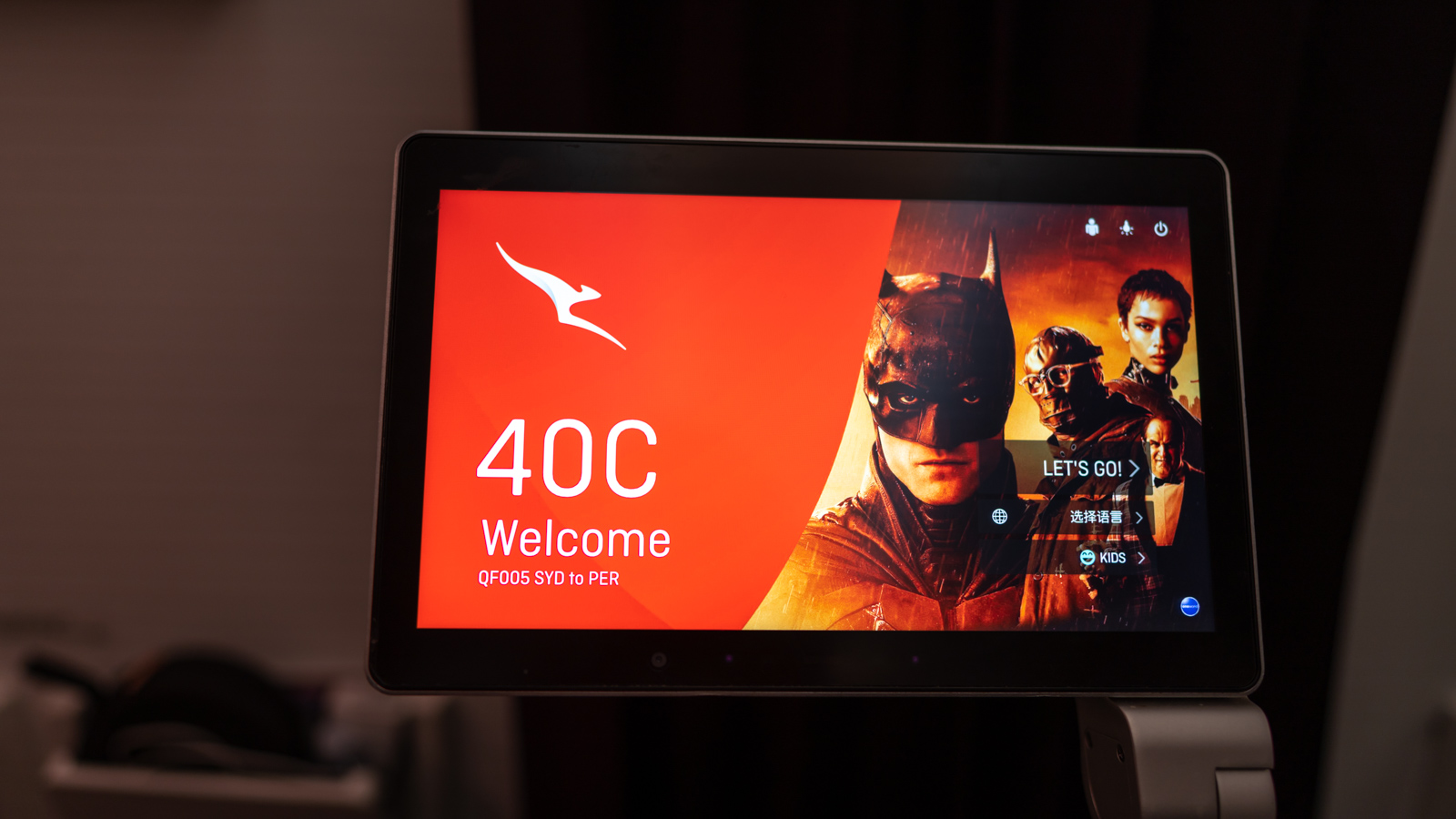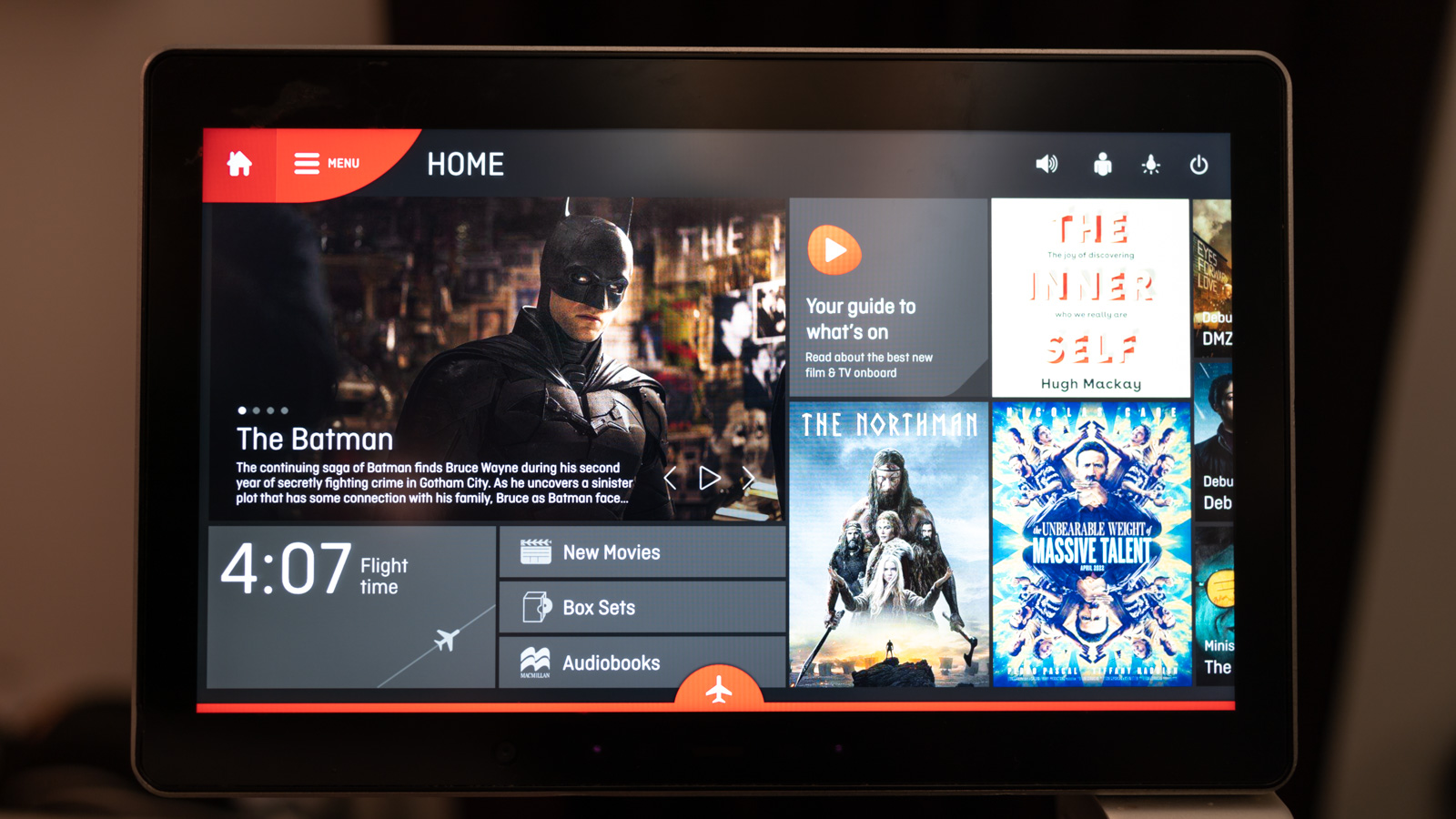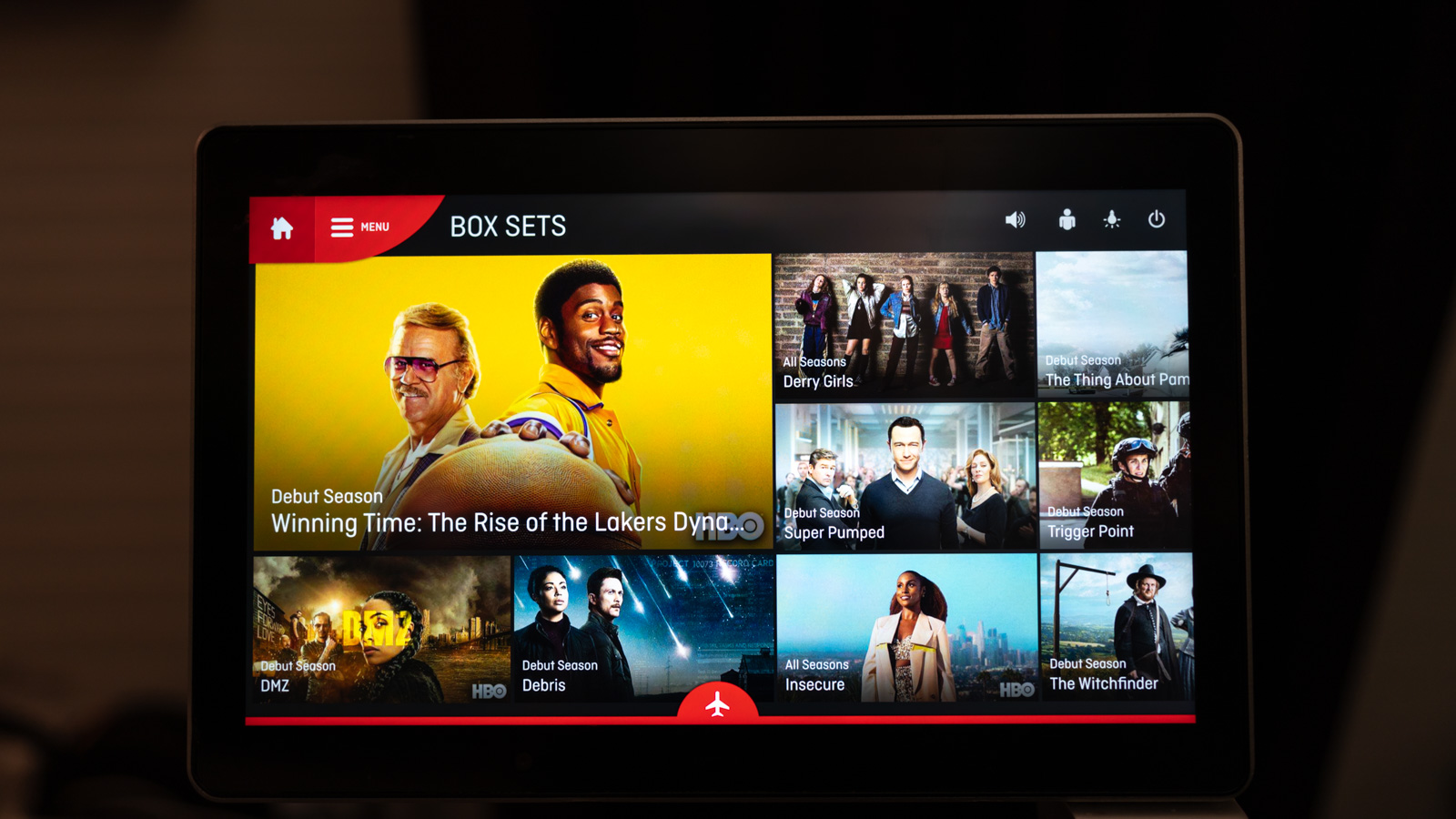 Service and amenities
This flight is staffed by a Sydney-based international cabin crew, who are jetting onwards to Rome in a few days' time. They're in high spirits, and I receive excellent service from Jesse, who I later realise is one of the crew members featuring in the current inflight safety video.
Another point of difference is that every seat has a pillow and blanket upon boarding. At the time of writing, these aren't available onboard standard Qantas domestic flights – even in Business Class – so that's a marked improvement. Cold bottles of water are also handed out early in the flight.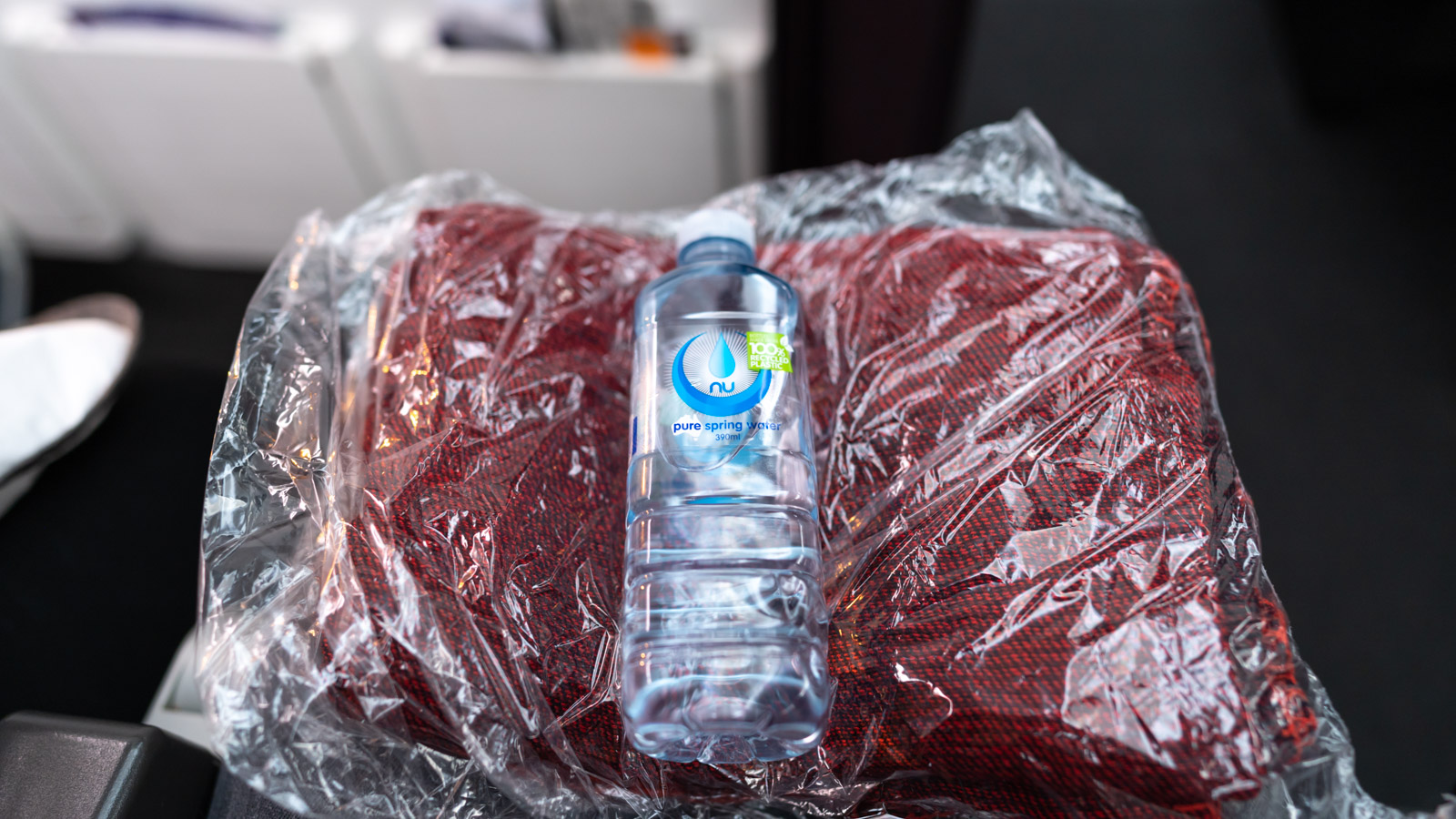 How do I book this flight?
Qantas does not make reward seats readily available on these domestic sectors of international flights. But if you're buying cash tickets, these flights are usually priced identically to (or cheaper than) similar domestic flights. Happily, points-based upgrades are available.
From a standard Red e-Deal ticket, you only need 10,900 points to upgrade to Premium Economy or 27,200 points into Business Class. Those amounts drop considerably (4,300 points and 10,900 points, respectively) when you're booked in Flexible Economy.
Both the Premium Economy and Business cabins are also treated to international-standard dining and service on these domestic tag legs.
Summing up
If the timing matches up, I'd definitely consider doing one of these flights again. The main trade-off is spending extra time going through international immigration and security. This includes abiding by the limits for liquids, aerosols and gels.
But having high-quality inflight entertainment and better onboard dining does make the flight seemingly pass faster. And in the future, I'd also put in a points upgrade request to Premium Economy or Business to add a bit more fun to my transcontinental commute.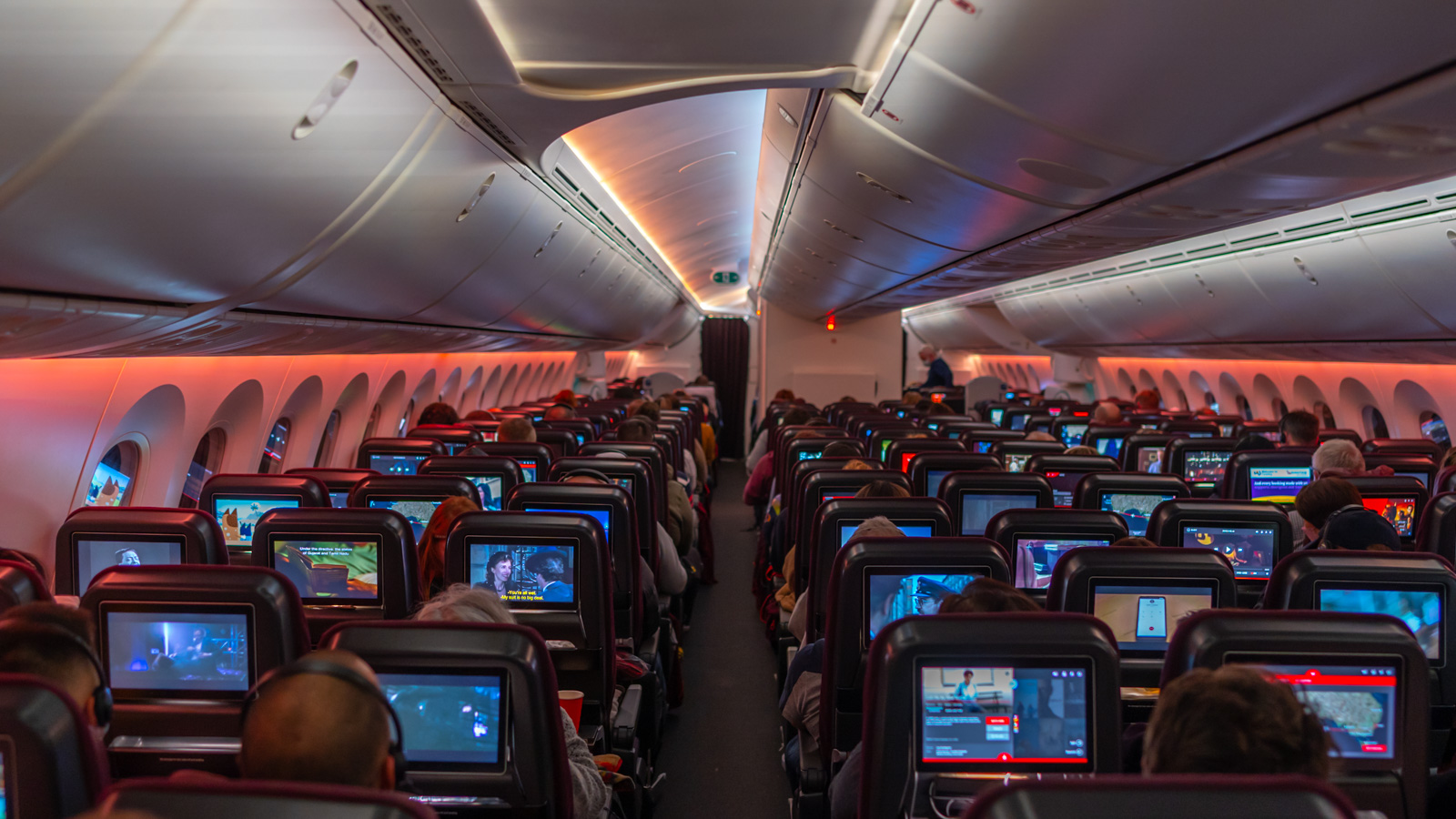 Photography by Brandon Loo, who travelled at Point Hacks' expense.
Qantas Boeing 787 International Economy (Sydney – Perth)
was last modified:
June 20th, 2023
by