After two years of turbulence, New Zealand is once again open for business. As the most popular destination for Australian travellers, Qantas offers a comprehensive route network across the Tasman. And with so many people flying again, Qantas' Airbus A330 jets are even getting a workout on selected services to Auckland.
Normally, these planes would fly to places like Bangkok, Shanghai, Singapore and Tokyo. But right now, they're bound for Auckland – and once you get through the airport formalities, you're in for a sky-high treat.
Check-in, lounge and boarding
I've got a connecting Qantas flight from Brisbane, so check-in for my Auckland-bound leg is handled in Brisbane. After a quick check of my documents (negative COVID test, International COVID Vaccination Certificate and NZ traveller declaration), both boarding passes are in-hand.
My bag gets checked through from Brisbane to Auckland, with no need to collect it in Sydney. Labelled with a priority tag, it later arrives on the belt in Auckland sooner than most.
Once my Brisbane-Sydney flight lands and I hop across to the international terminal via the free transfer bus, I'm surprised by the unusually poor terminal experience. There's no side queue for passengers with tight connections, or indeed, an Express Path for those booked in Business.
Lines at security are also out the door, but the airport only bothers to open five of its 17 lanes for passenger processing. Sure, this saves the airport money – but the long line means there's no time for any duty-free shopping, so that's Sydney Airport's loss. In fact, I barely make it through in time to board.
There's just a few minutes to spare for a quick pass of the Qantas International Business Lounge. I order a coffee to go, and by the time it's ready, I'm running off to the gate.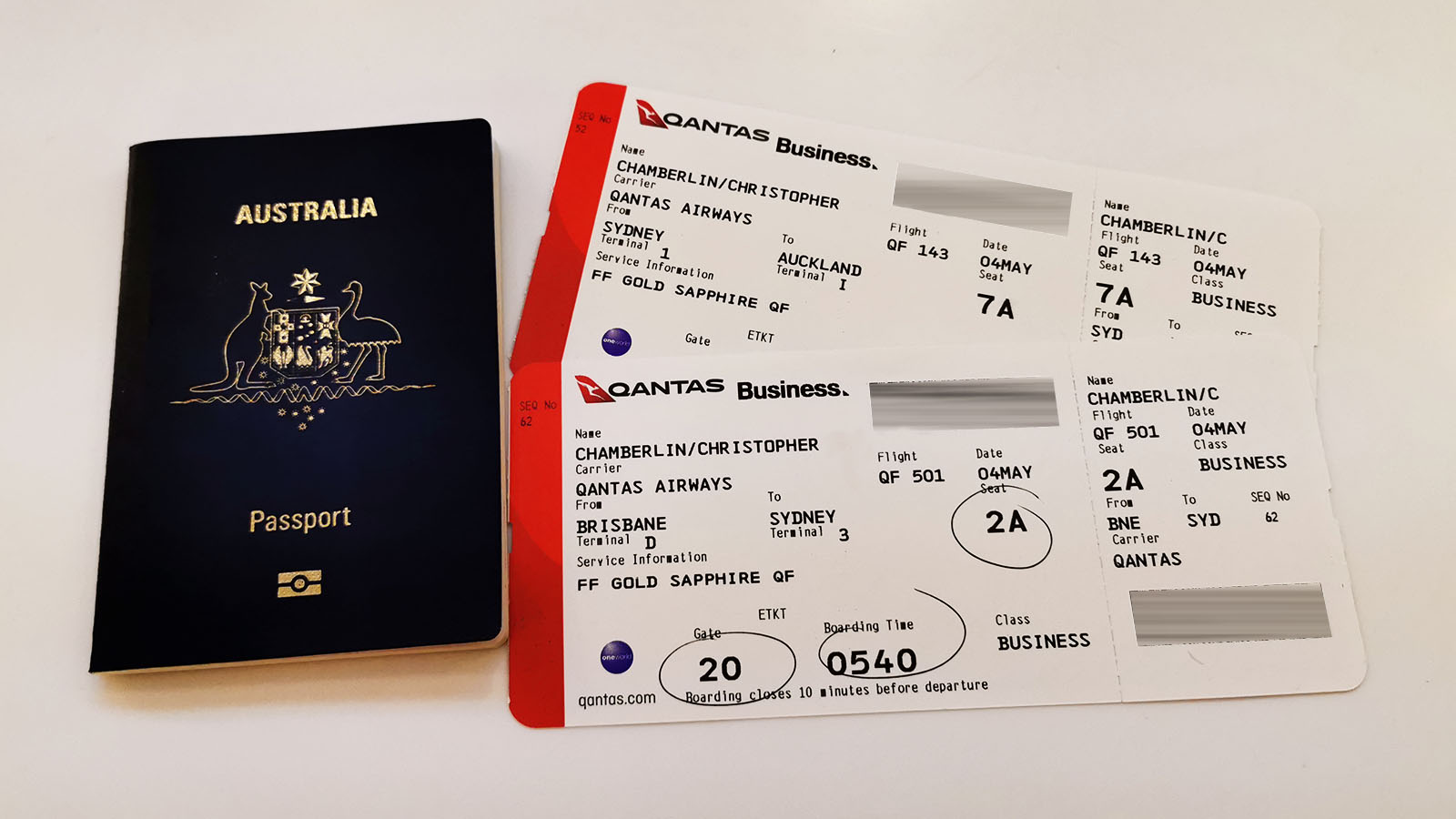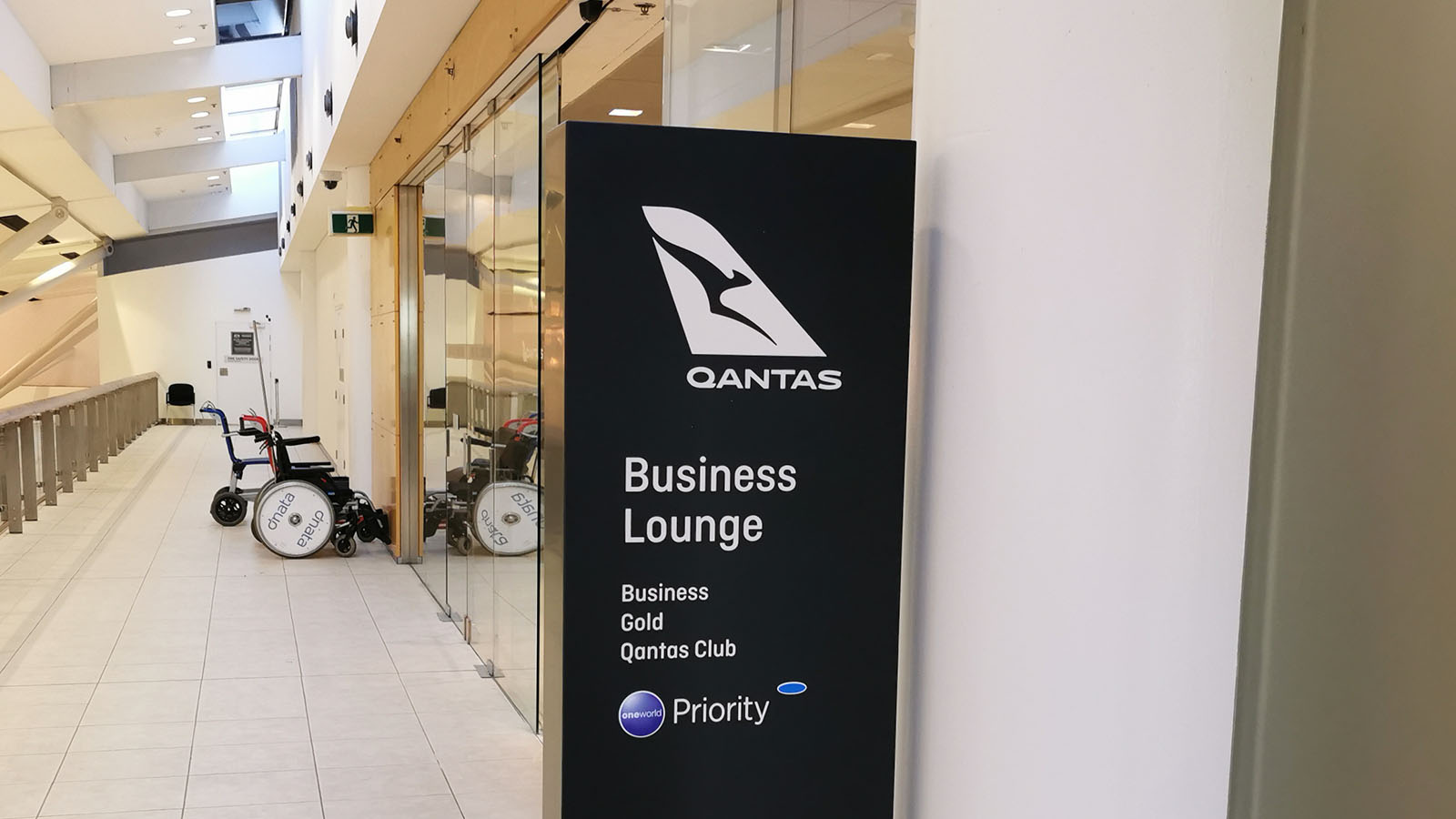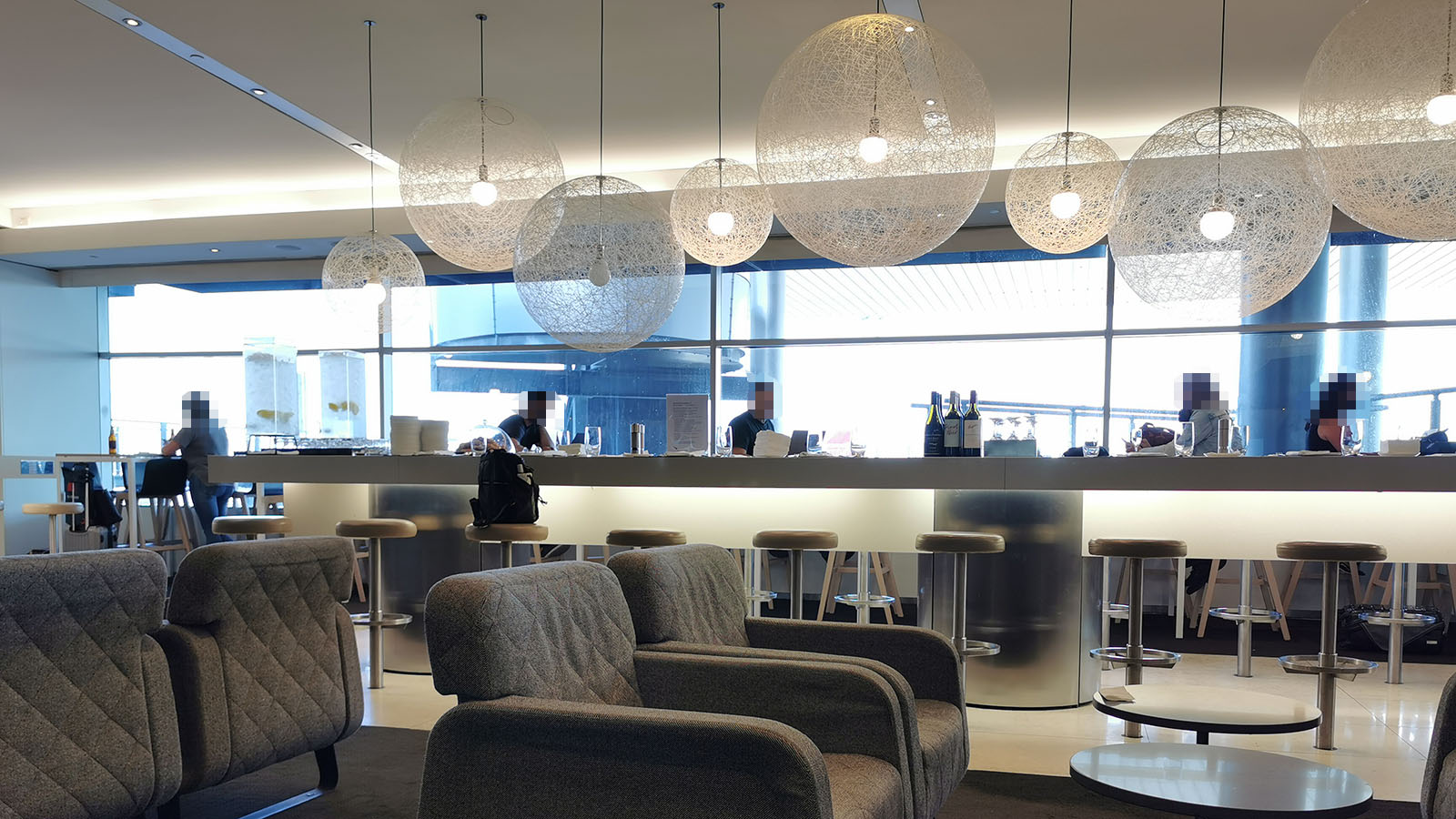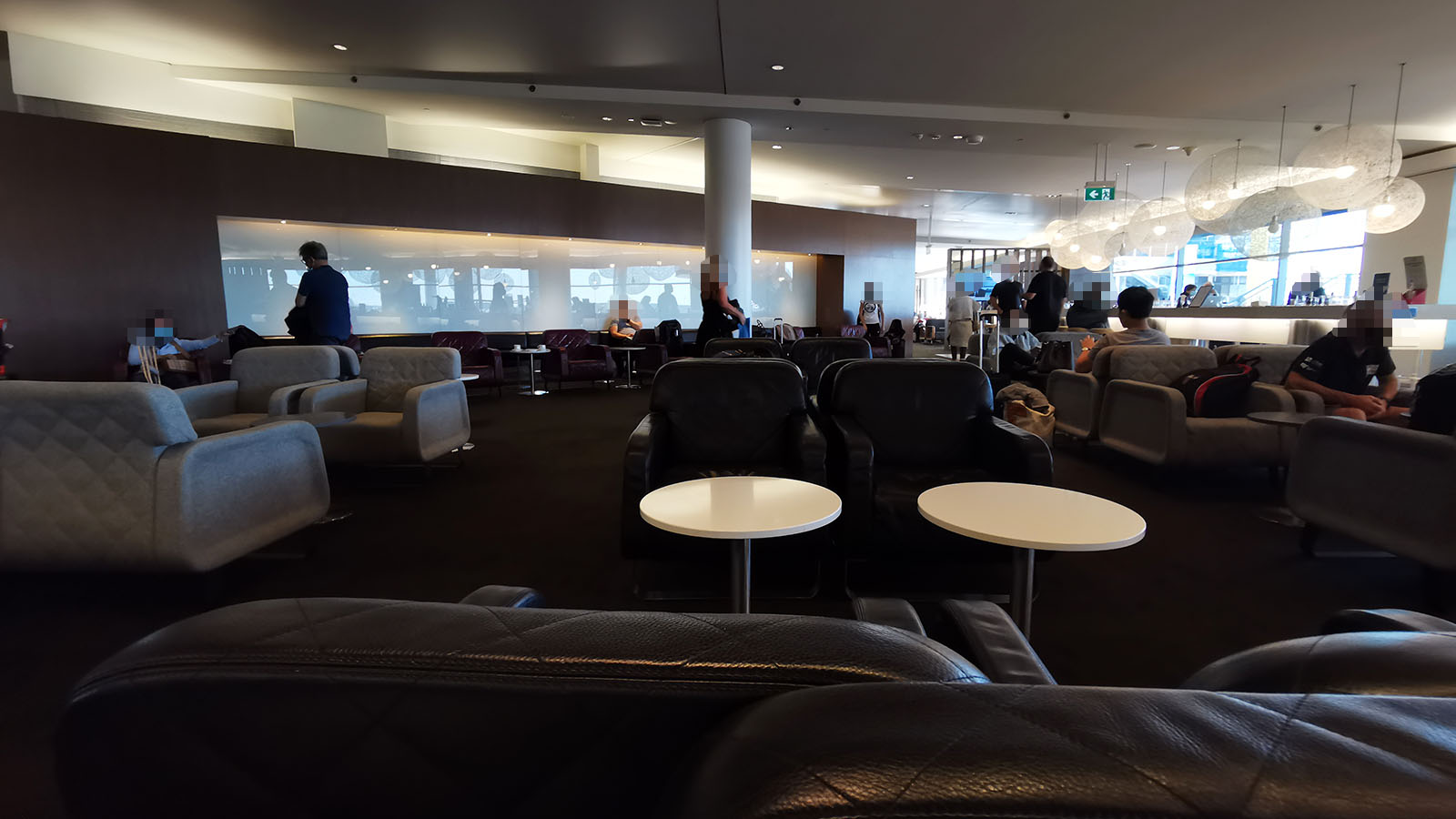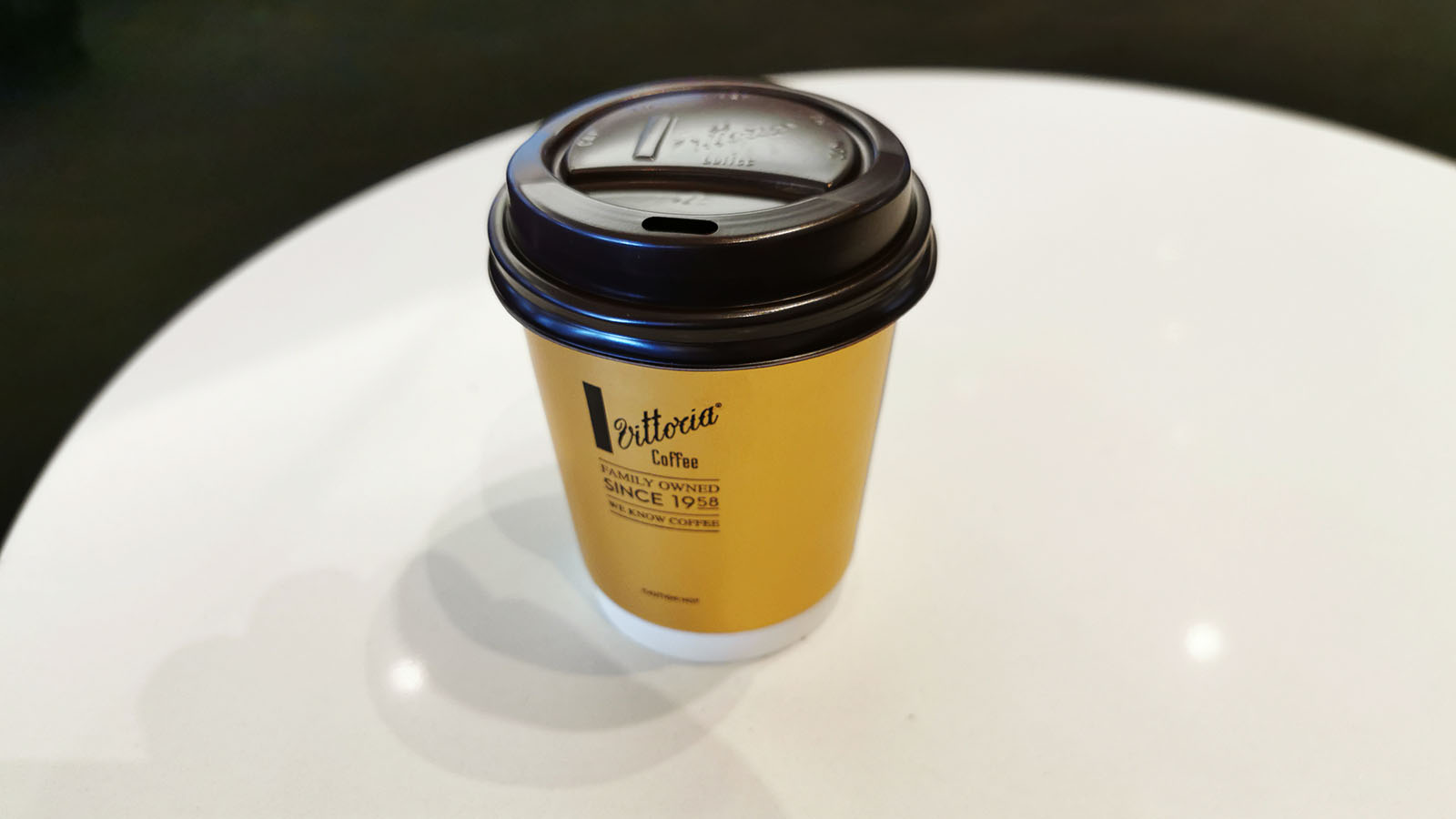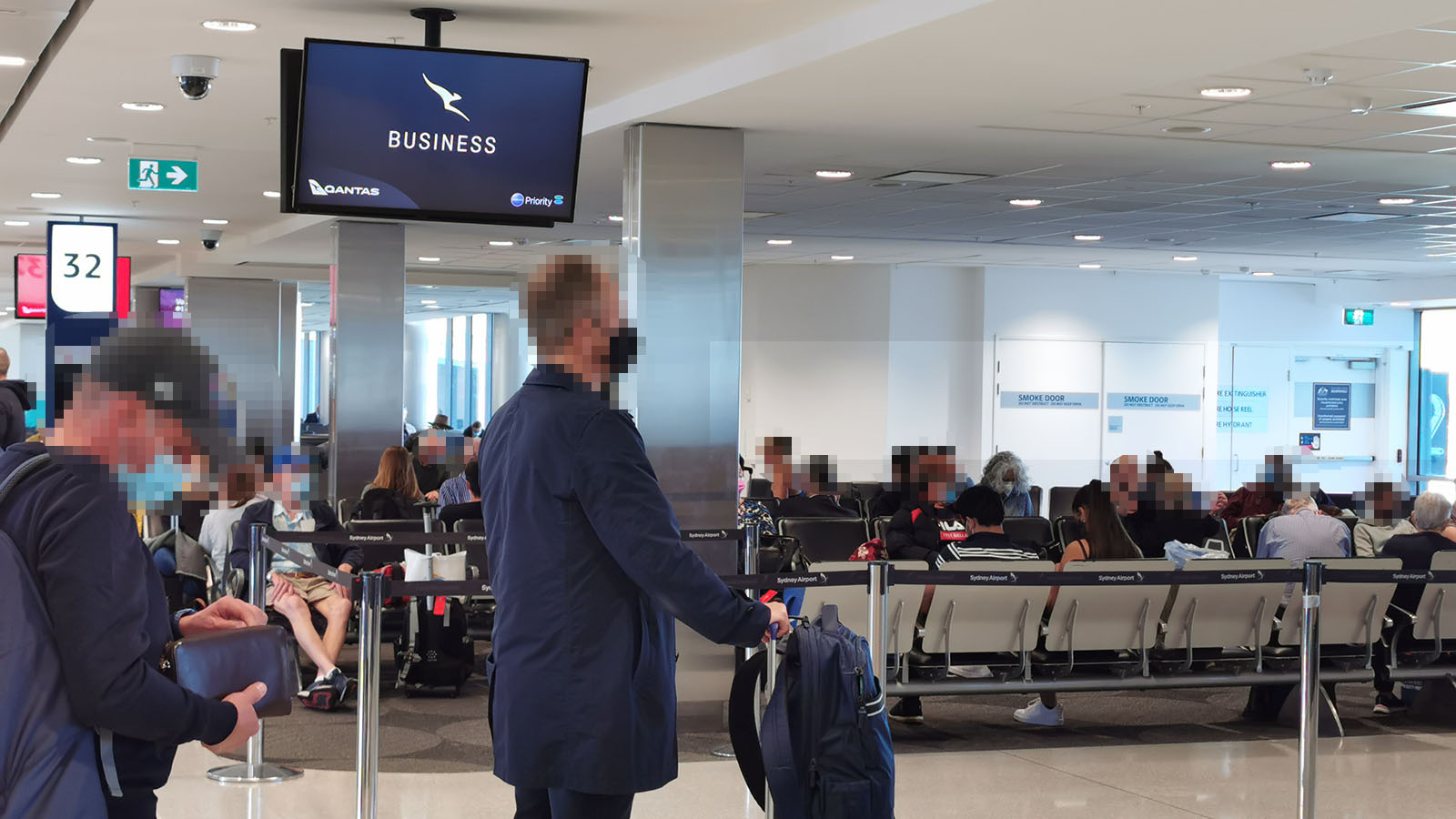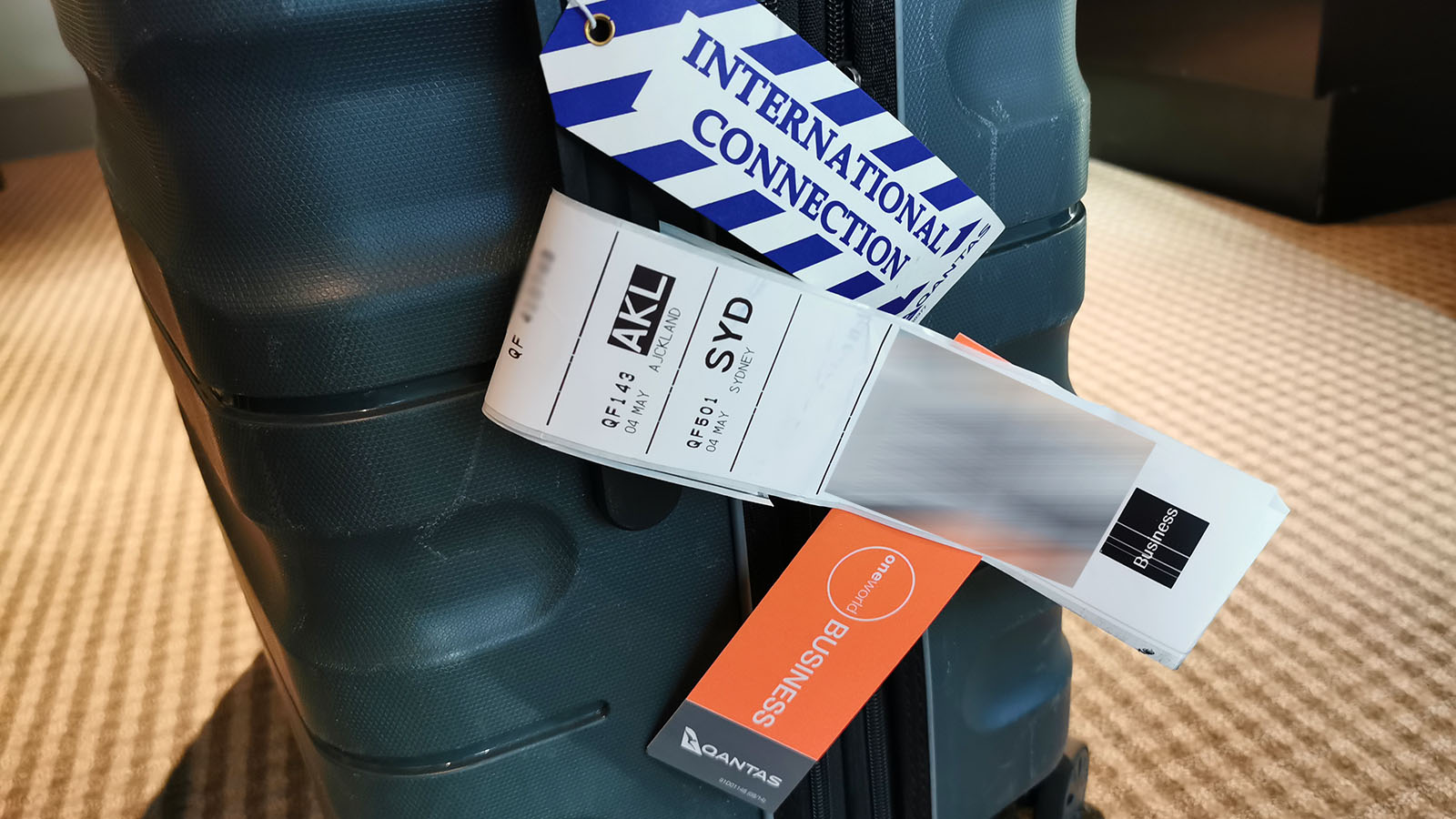 There's a dedicated premium boarding lane for Business Class travellers and elite frequent flyers. After the morning chaos, I'm at least one of the first on board, ready to fly – and finally, relax!
Qantas Airbus A330 Business seating to Auckland
Even on short daytime flights to Auckland, Qantas Airbus A330 Business is the place to be. Particularly after two years of flying on Boeing 737s, the first thing I really appreciated is the space.
Every seat in the cabin is an aisle seat, so there's nobody stepping over you (or to step over). And if you fancy a nap, these Suites glide fully flat. Hello old friend, how I've missed you.
If yours is a working day, keep your laptop and goodies stored in one of the many pockets, or on the bench space to the side.
My seat here in 7A even has a little storage cubby next to the entertainment screen, which few rows receive. It's perfect for keeping bags and other large valuables close by, but out of sight.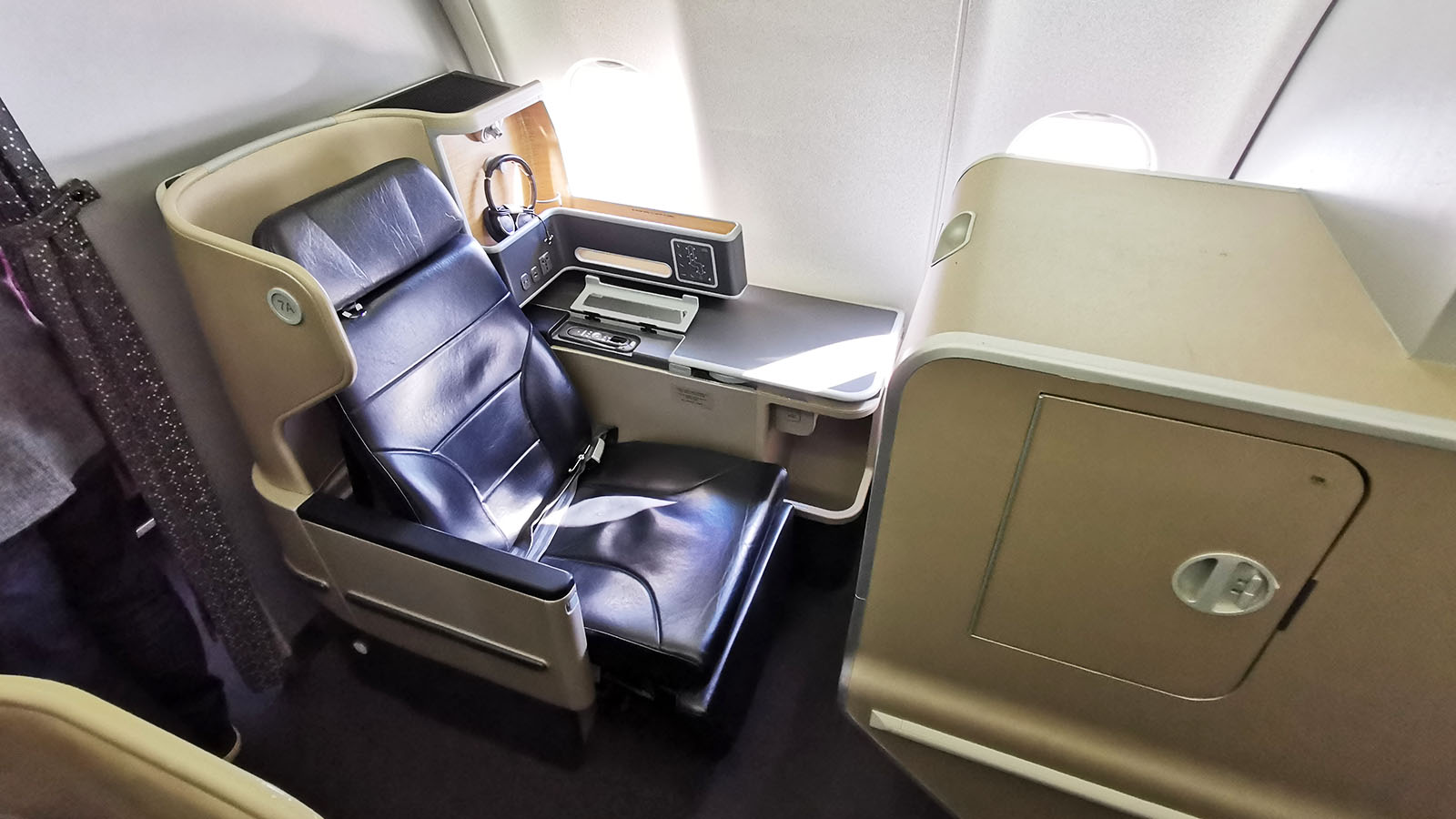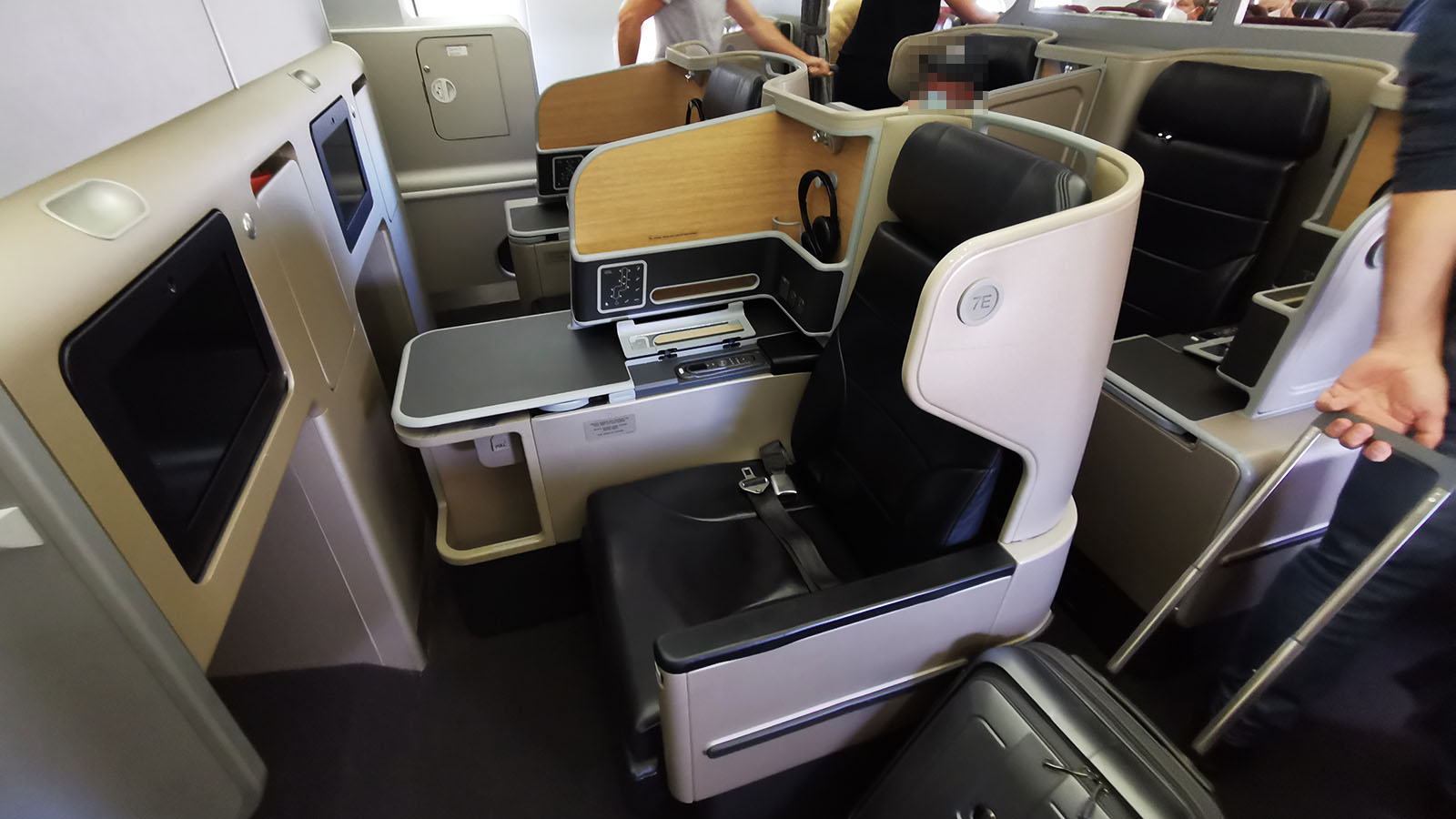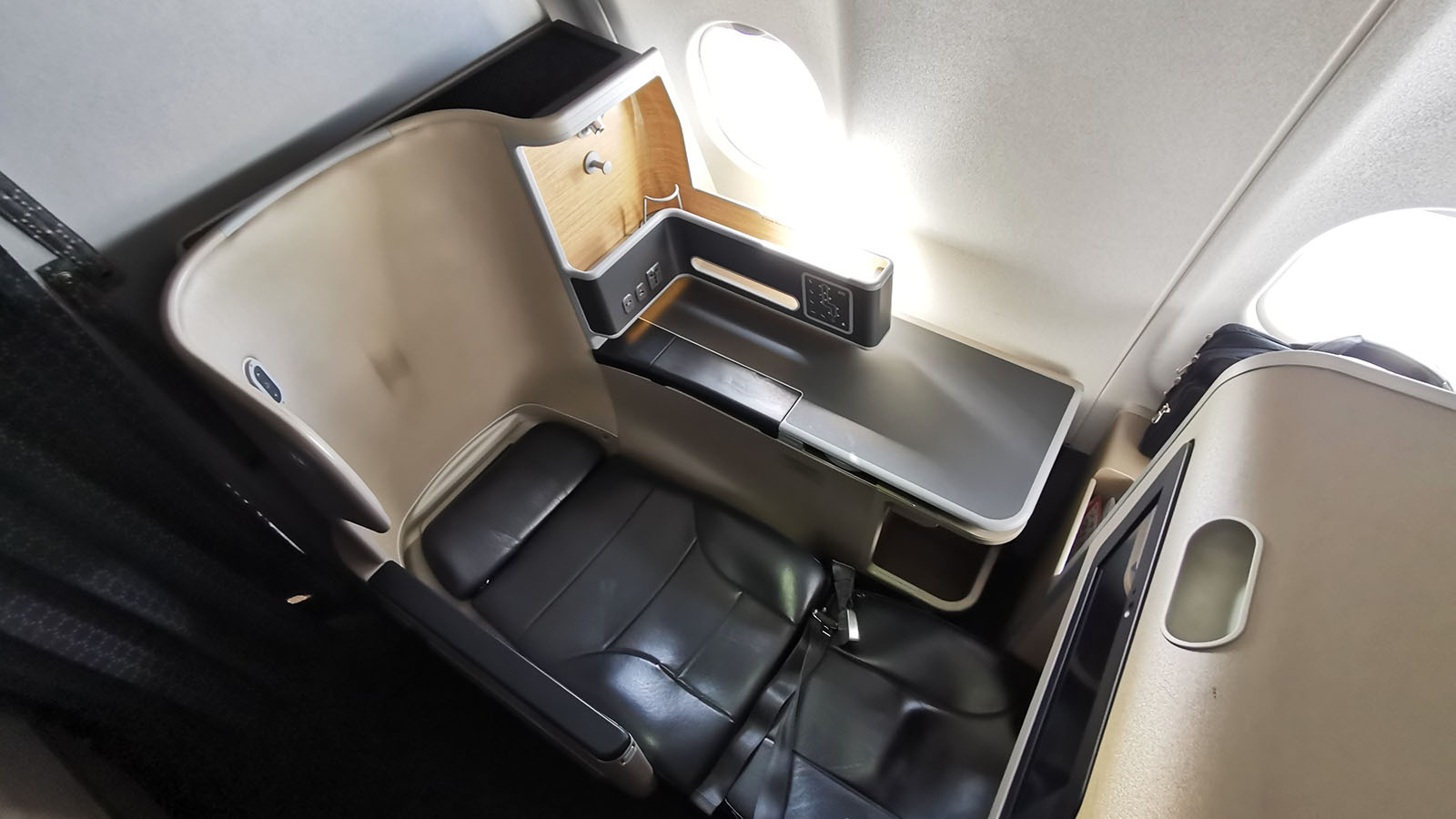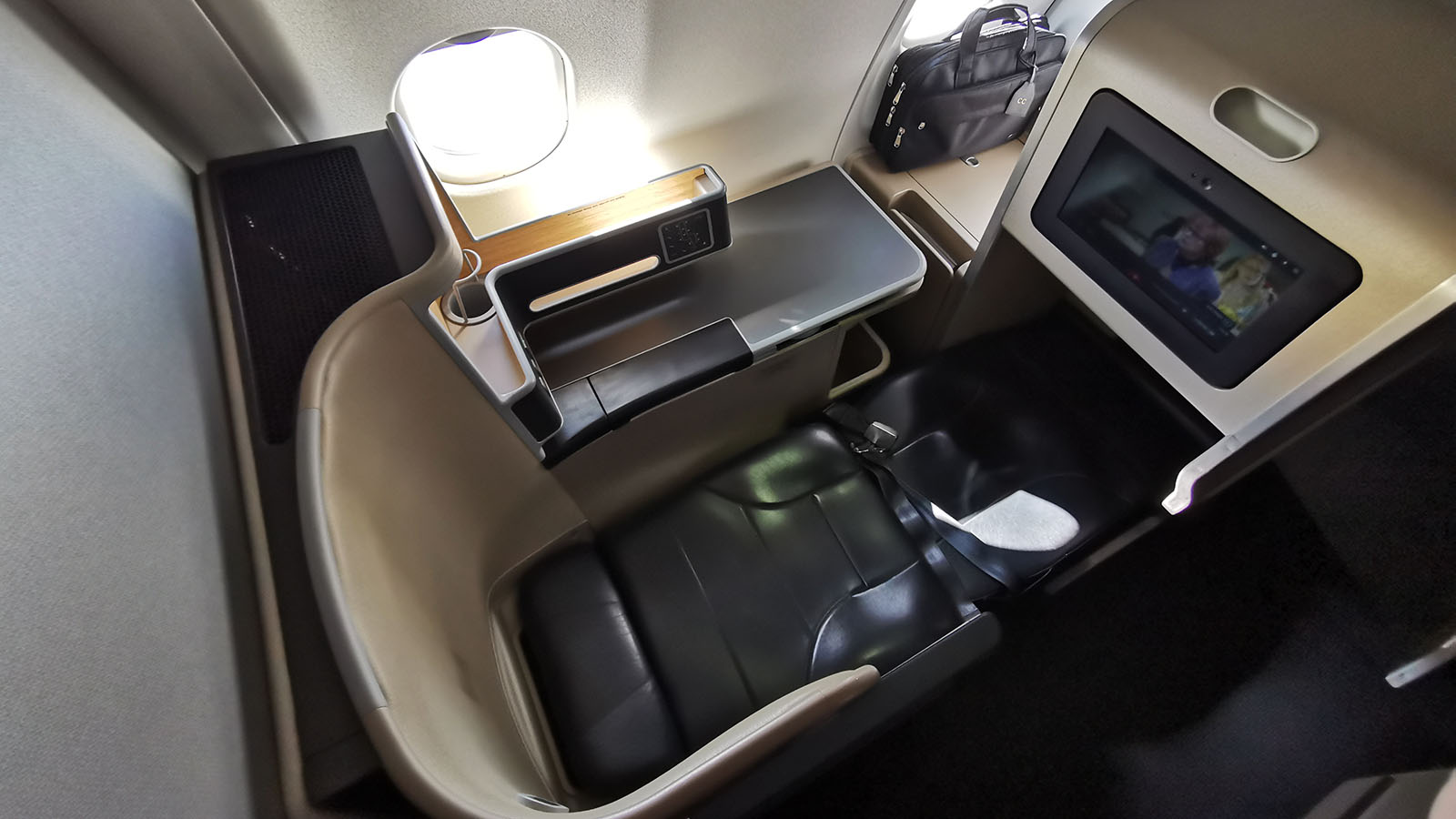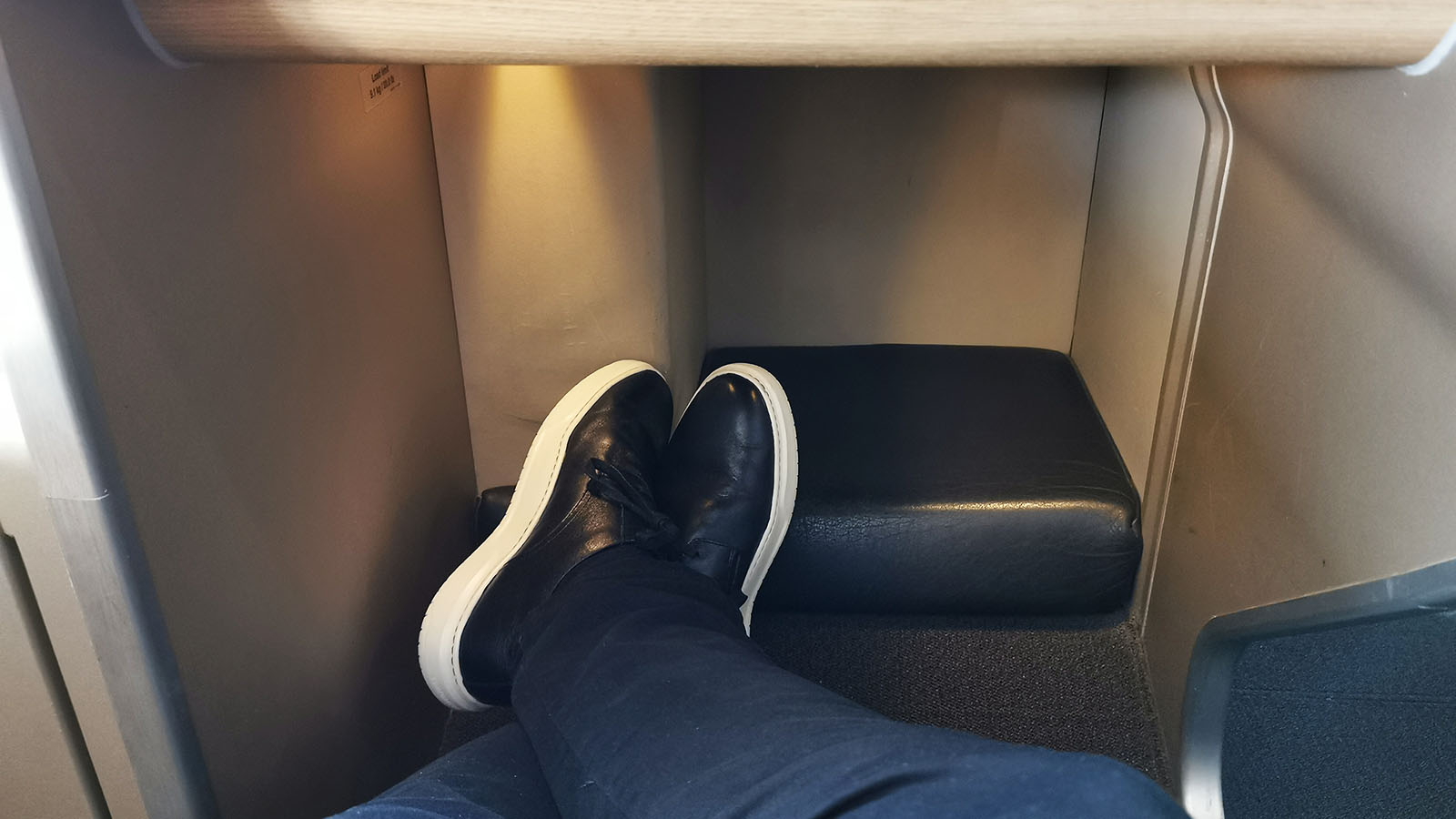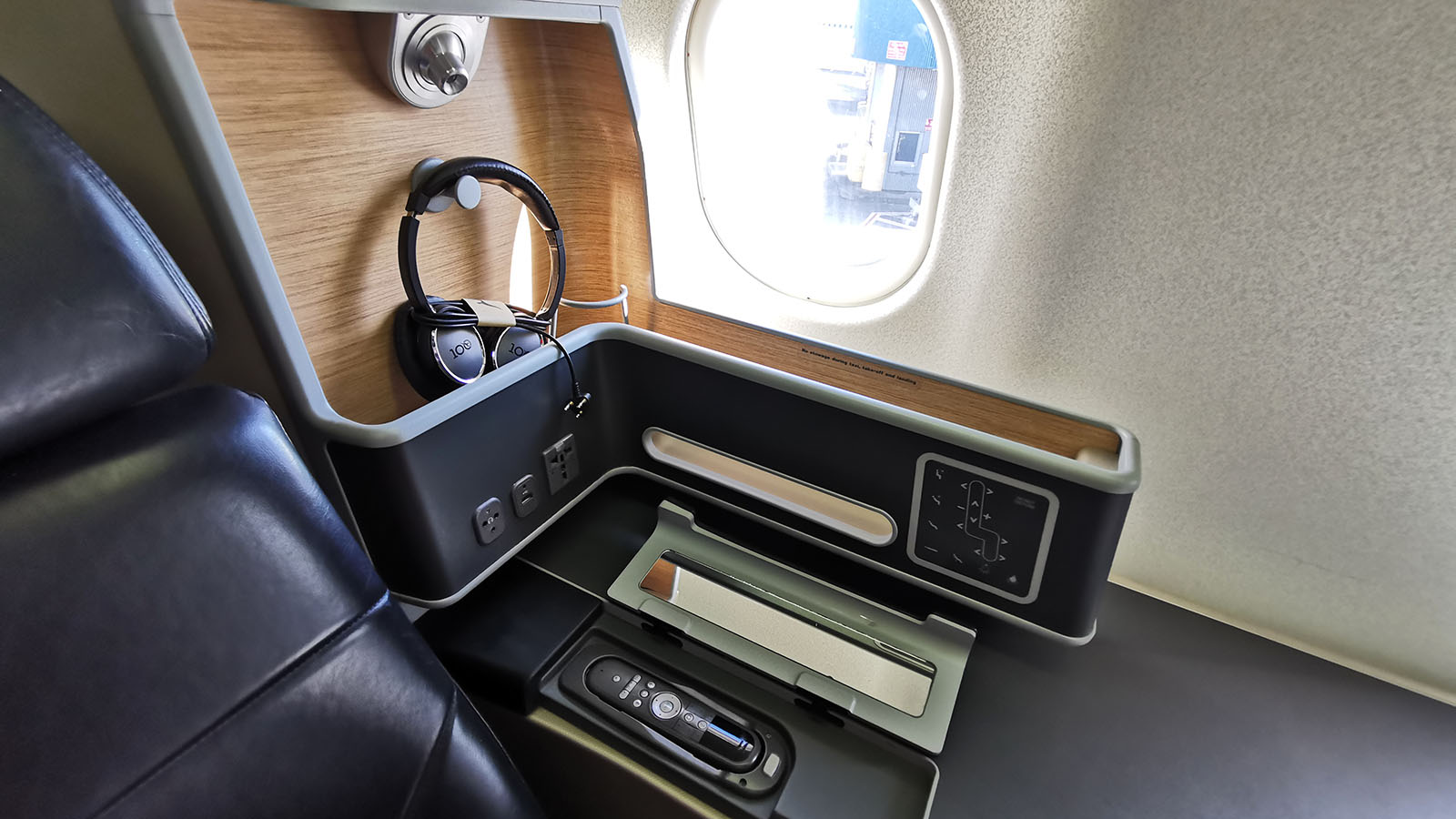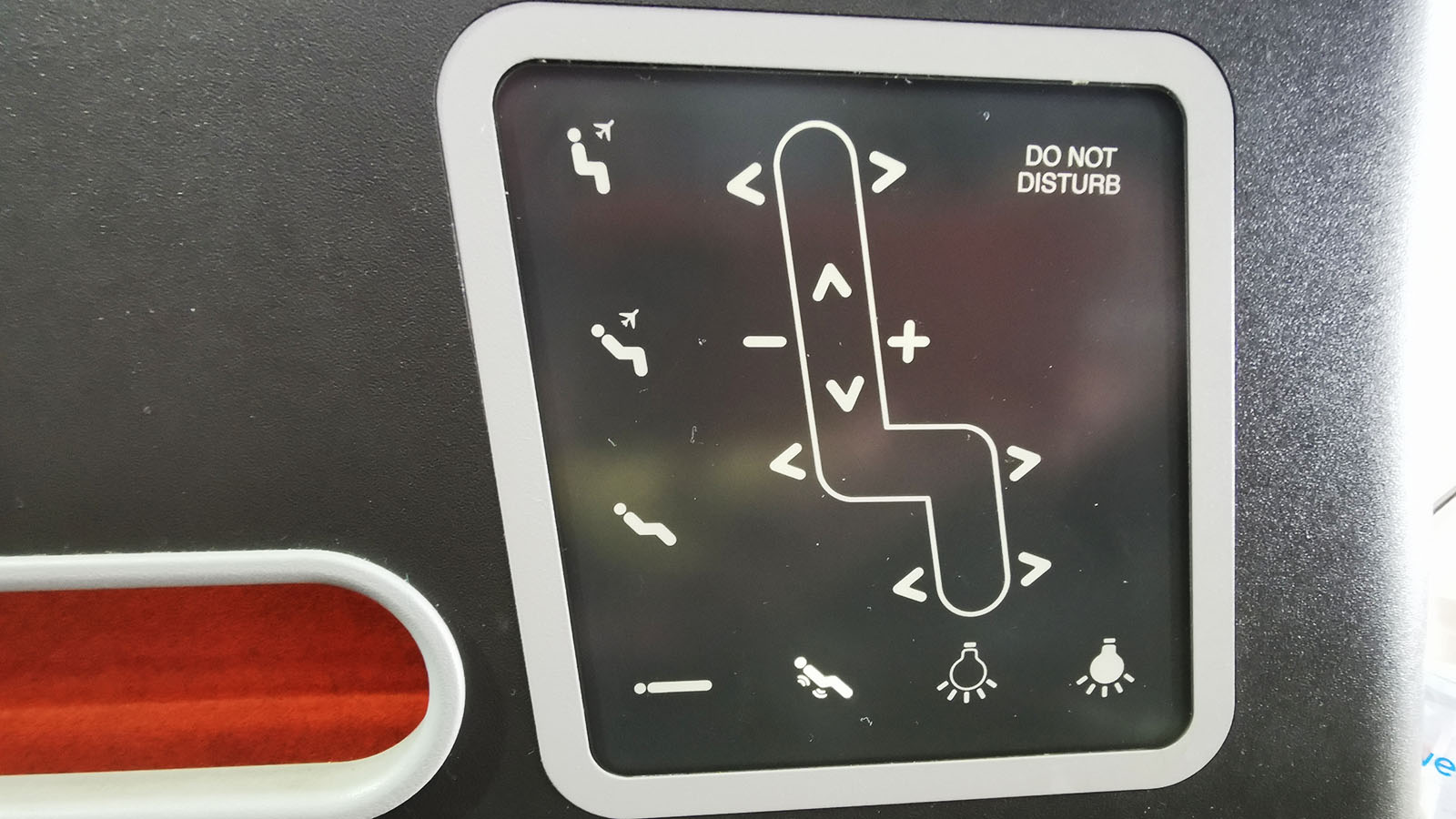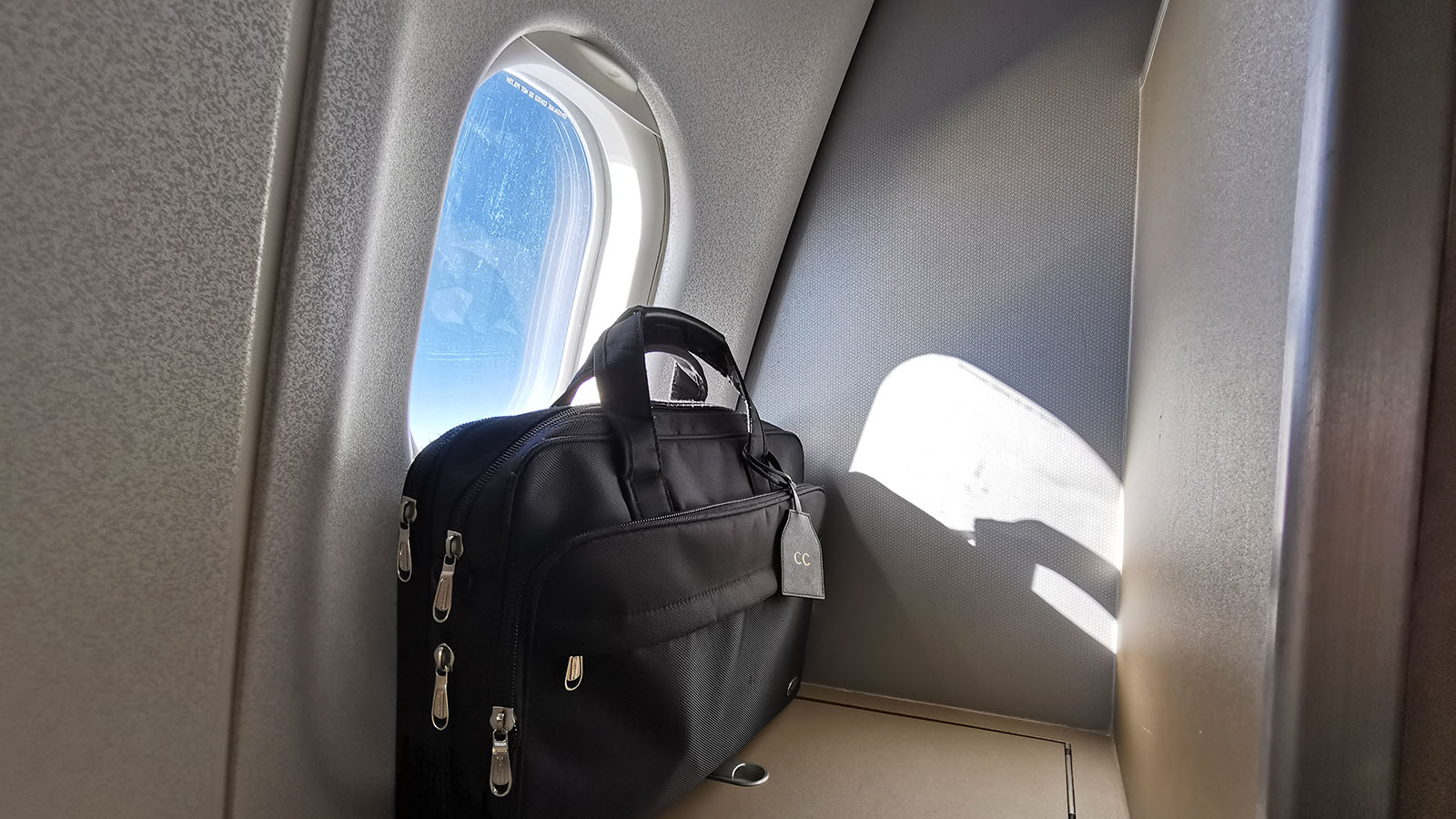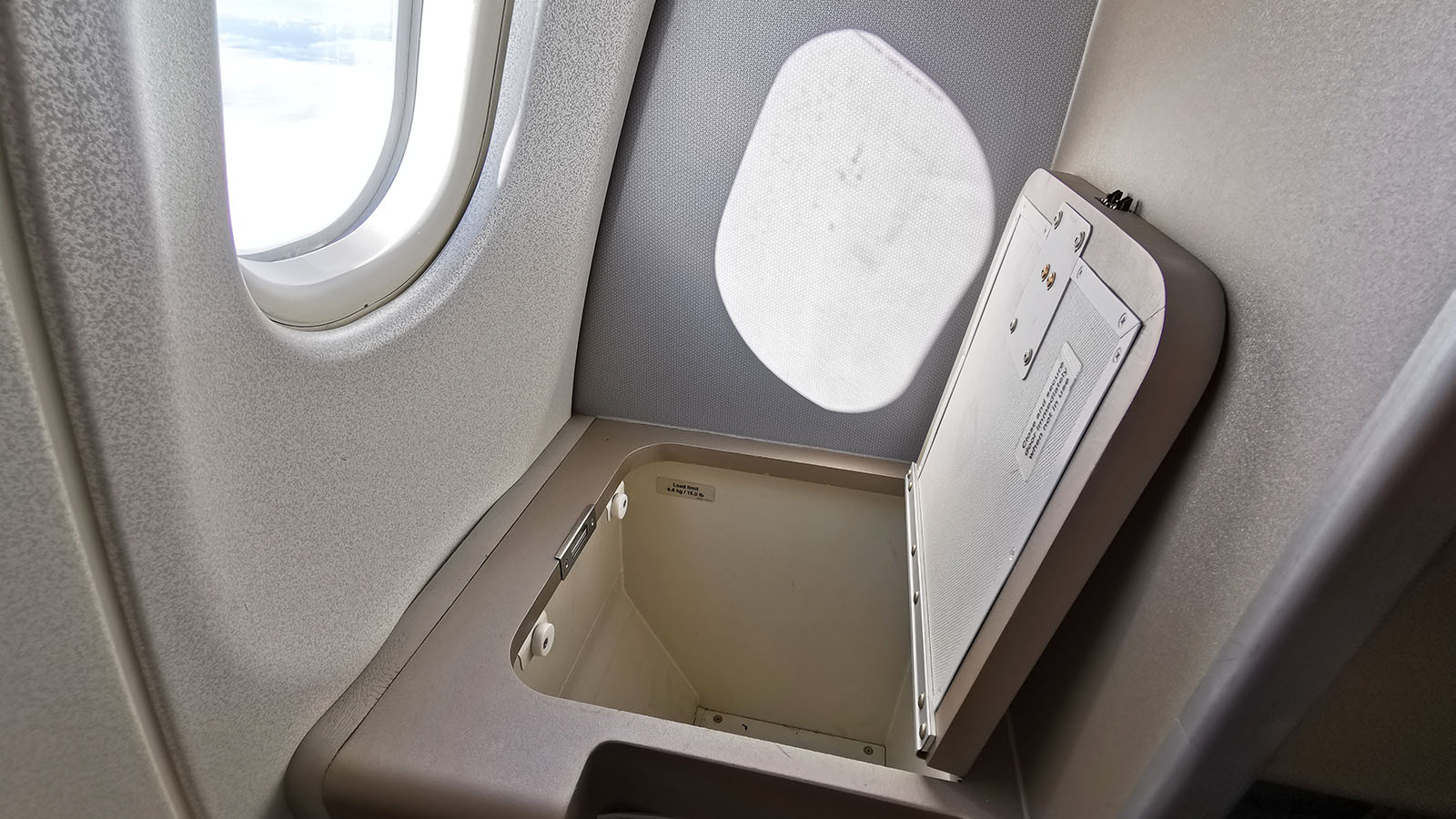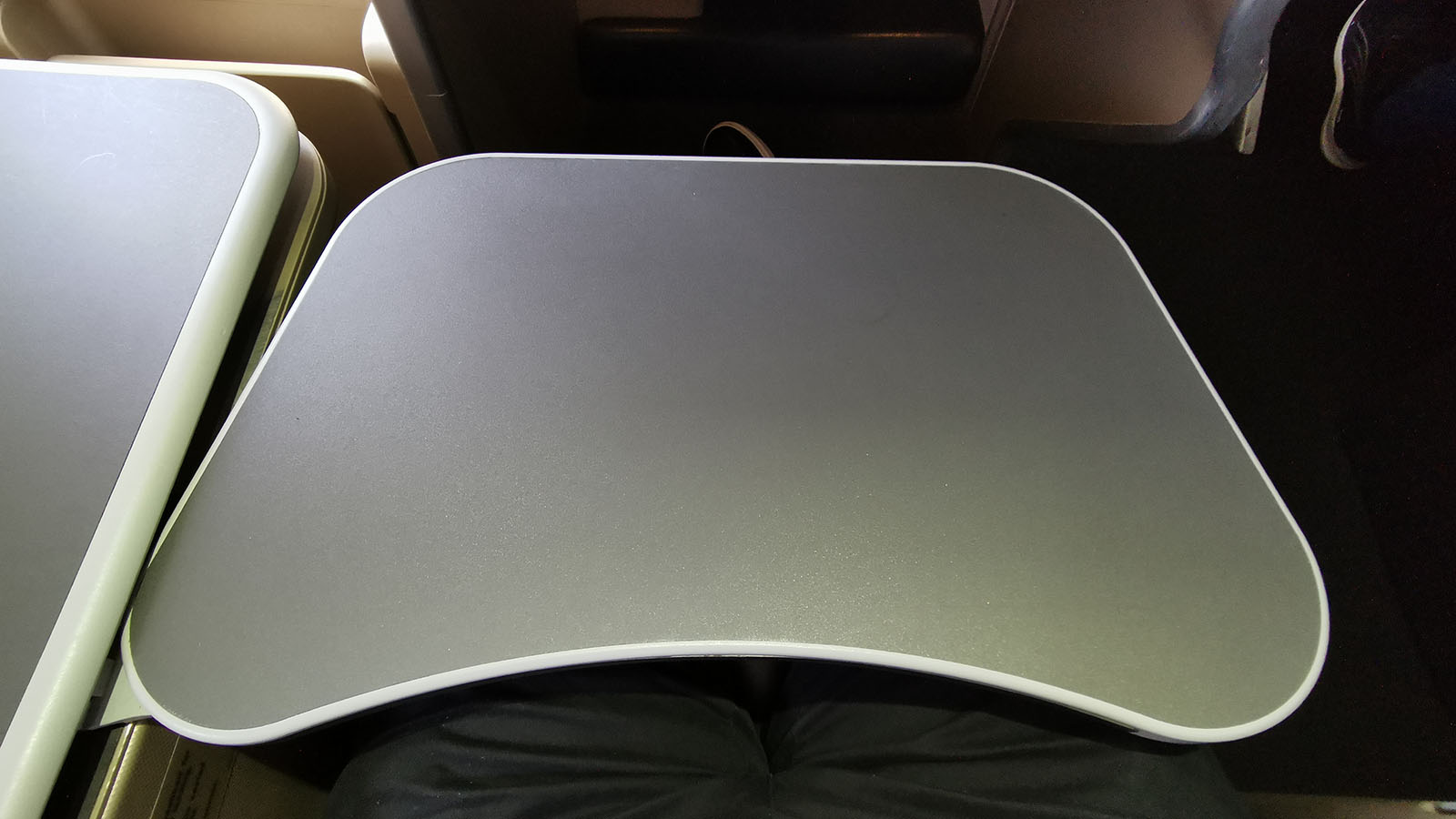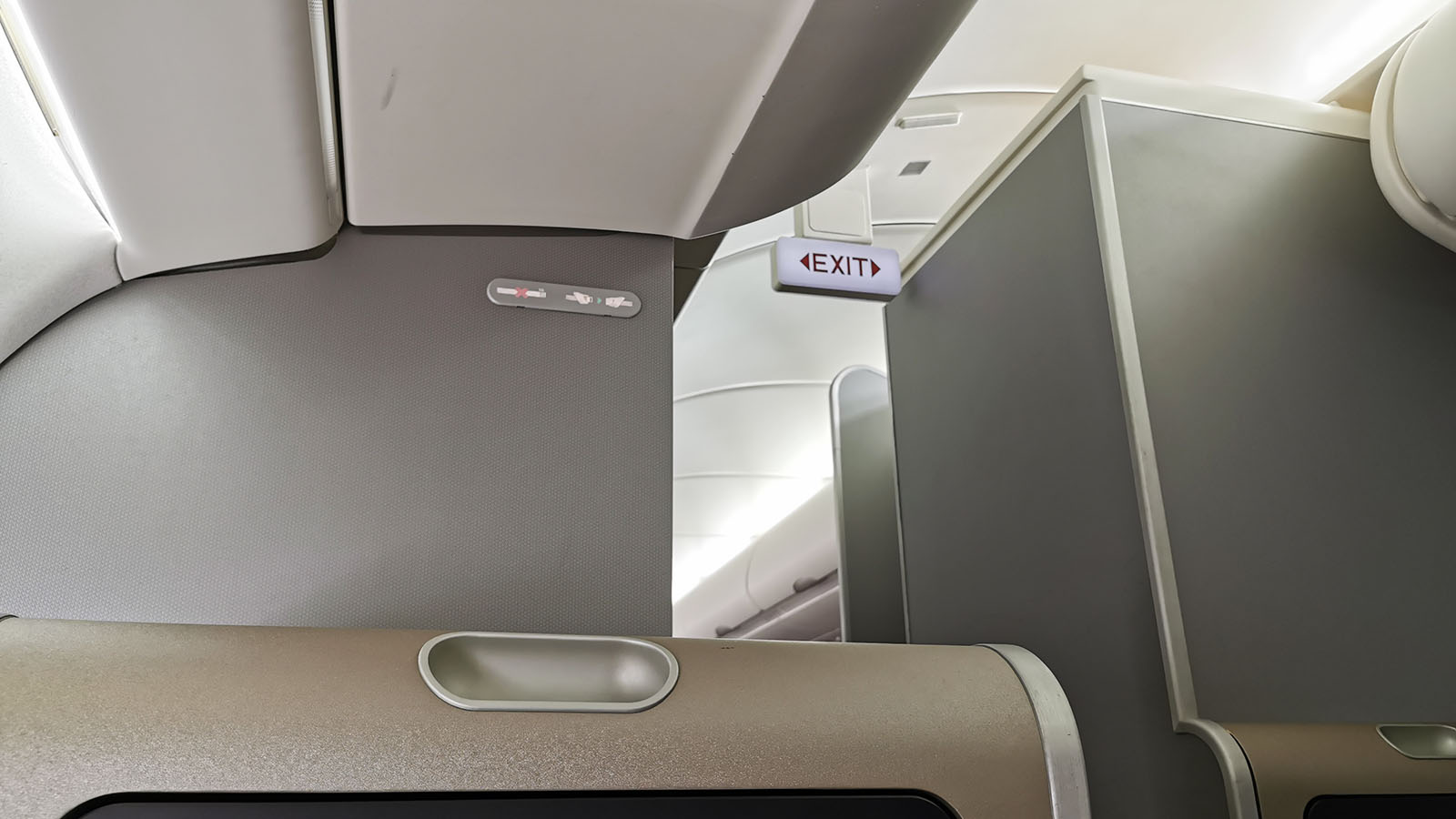 A tray table can be released from the console, perfect for working and dining. Plus, the seat position is intricately customisable. And there's even a massage function. You can be sure I put that to the test!
Even better, it's possible to take-off and land in a pre-reclined position. Just hold down one of the 'airplane' keys on the control panel to get into that prized spot. And in terms of which seats are best, solo travellers should certainly aim for the windows (A and K).

With the 1-2-1 cabin layout, this means you get both a window and direct aisle access. Pairs travelling together may wish to choose the centre (E/F), although on this 'original' version of the Business Suite, the central divider doesn't open. But you can still lean forward for a chat.
It's less important on journeys like this, but it's also worth noting that the staggered cabin has its pros and cons. These seats alternate between being closer to the aisle, and being further away. You may wish to sit nearest the aisle on a daytime jaunt. But a seat away from the aisle may be preferable if your aim is to sleep.
Qantas Airbus A330 Business food and beverage
There's no better way to begin an international Business Class journey than with a glass of Champagne. That's exactly what arrives after take-off: Duval-Leroy, to be precise. Of course, I go in for a second…
Given it's a mid-afternoon arrival in Auckland, you can enjoy lunch on this Qantas service. Options on today's departure are:
Black pepper beef with greens and fragrant jasmine rice.
Chicken with vegetables, mash and a cream of mushroom sauce.
Prosciutto salad with pickled vegetables.
The beef was a great choice. Being beautifully tender, it pairs nicely with a glass of Peter Lehmann's The Barossa Shiraz.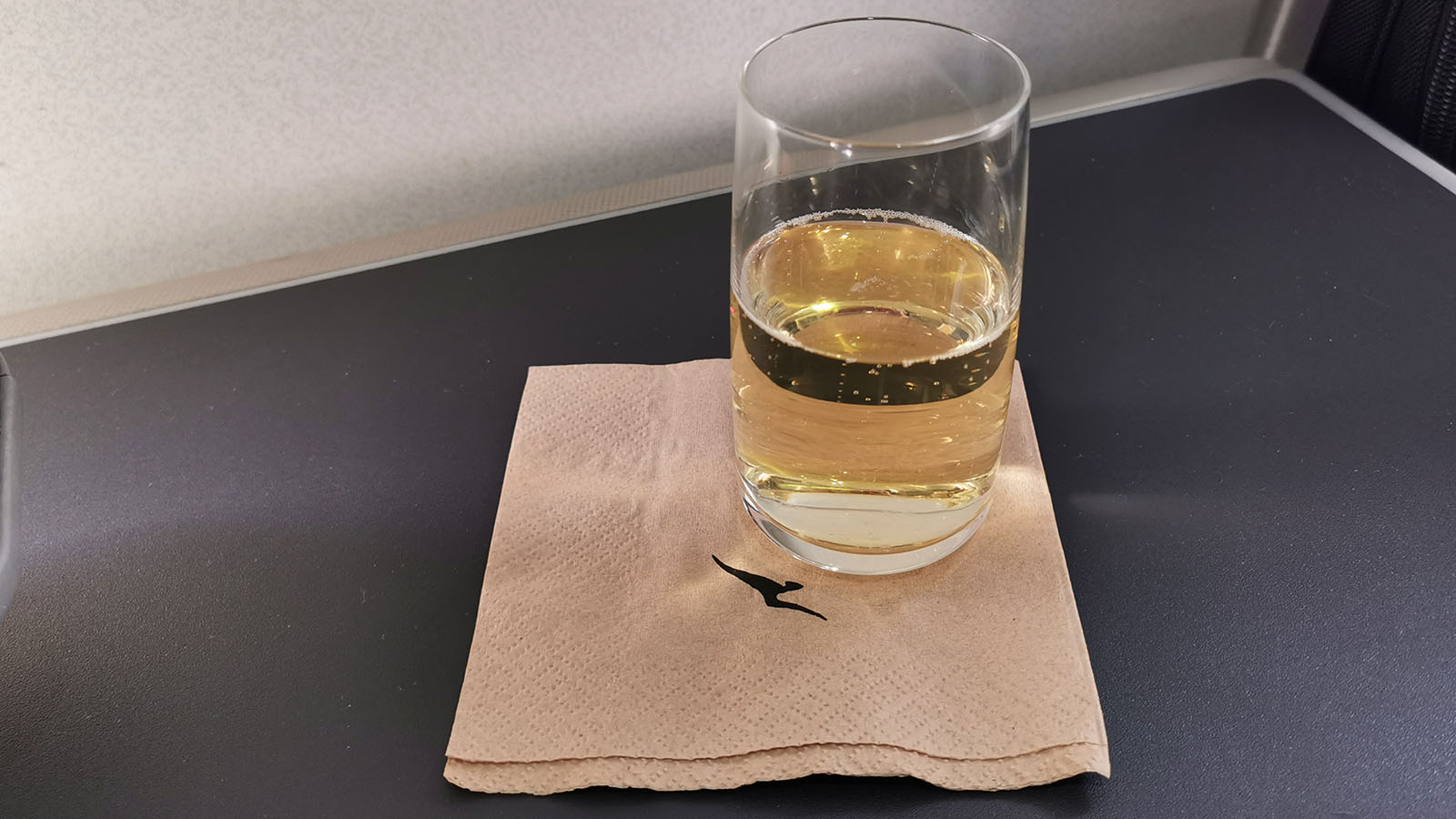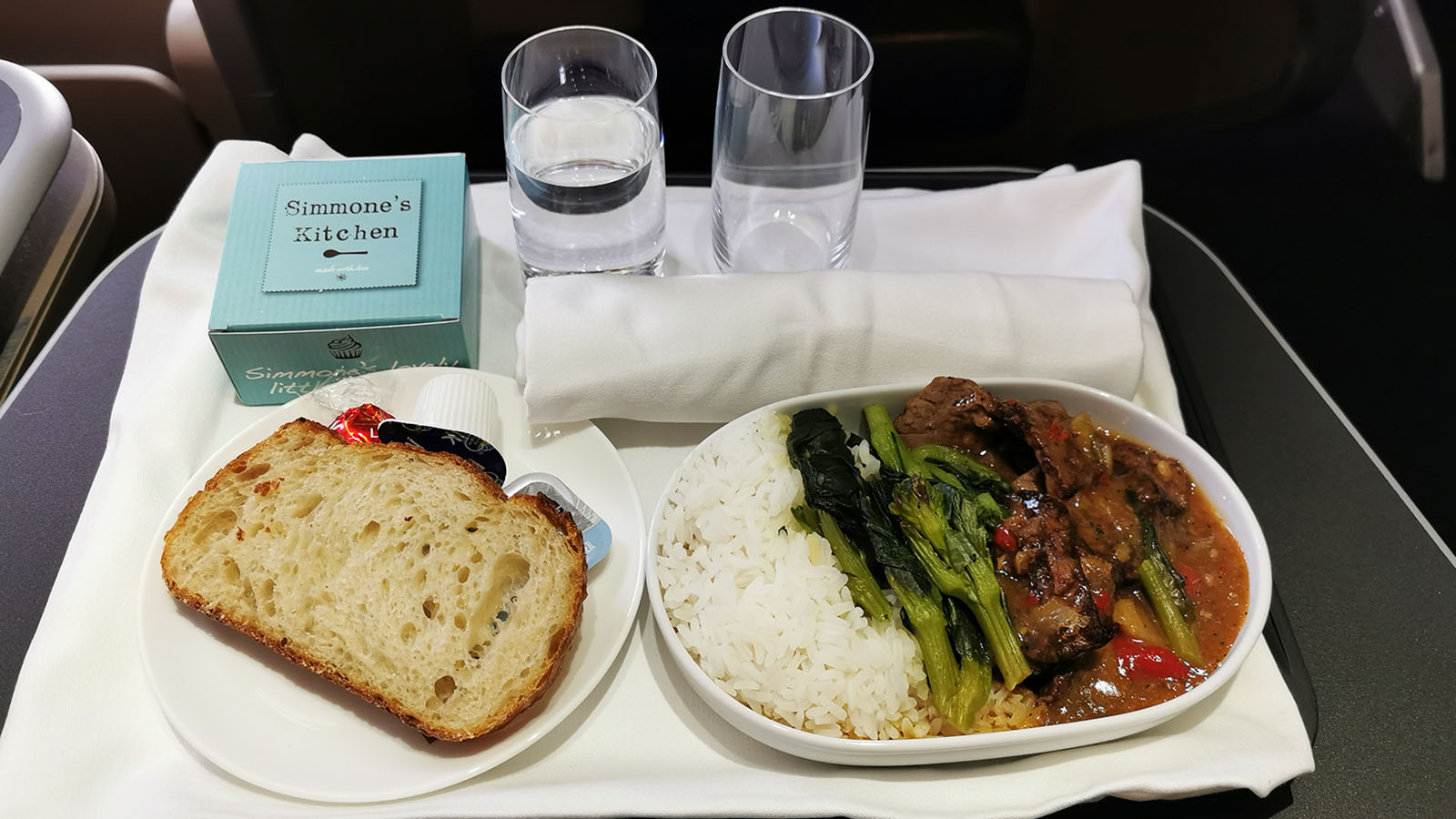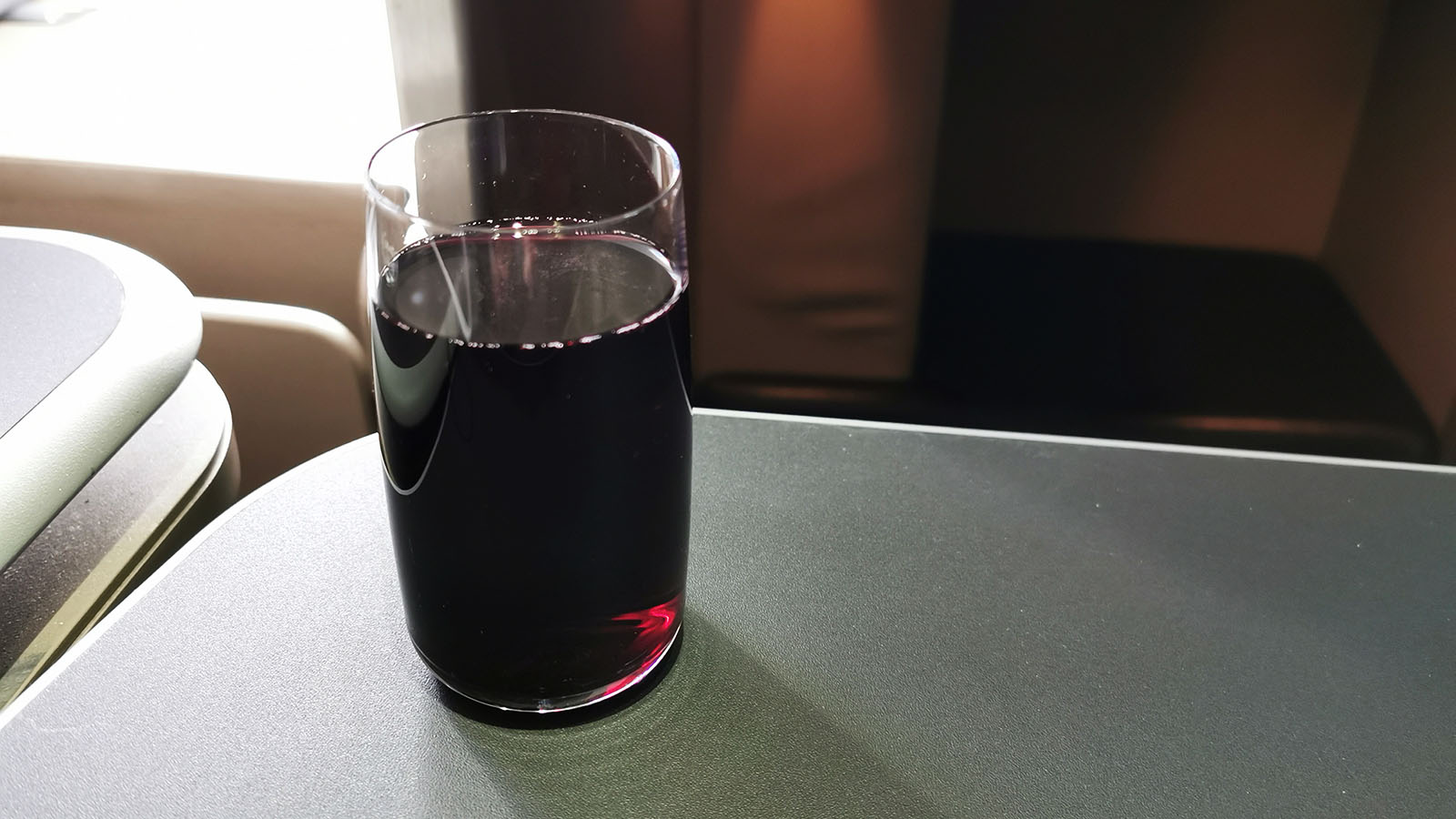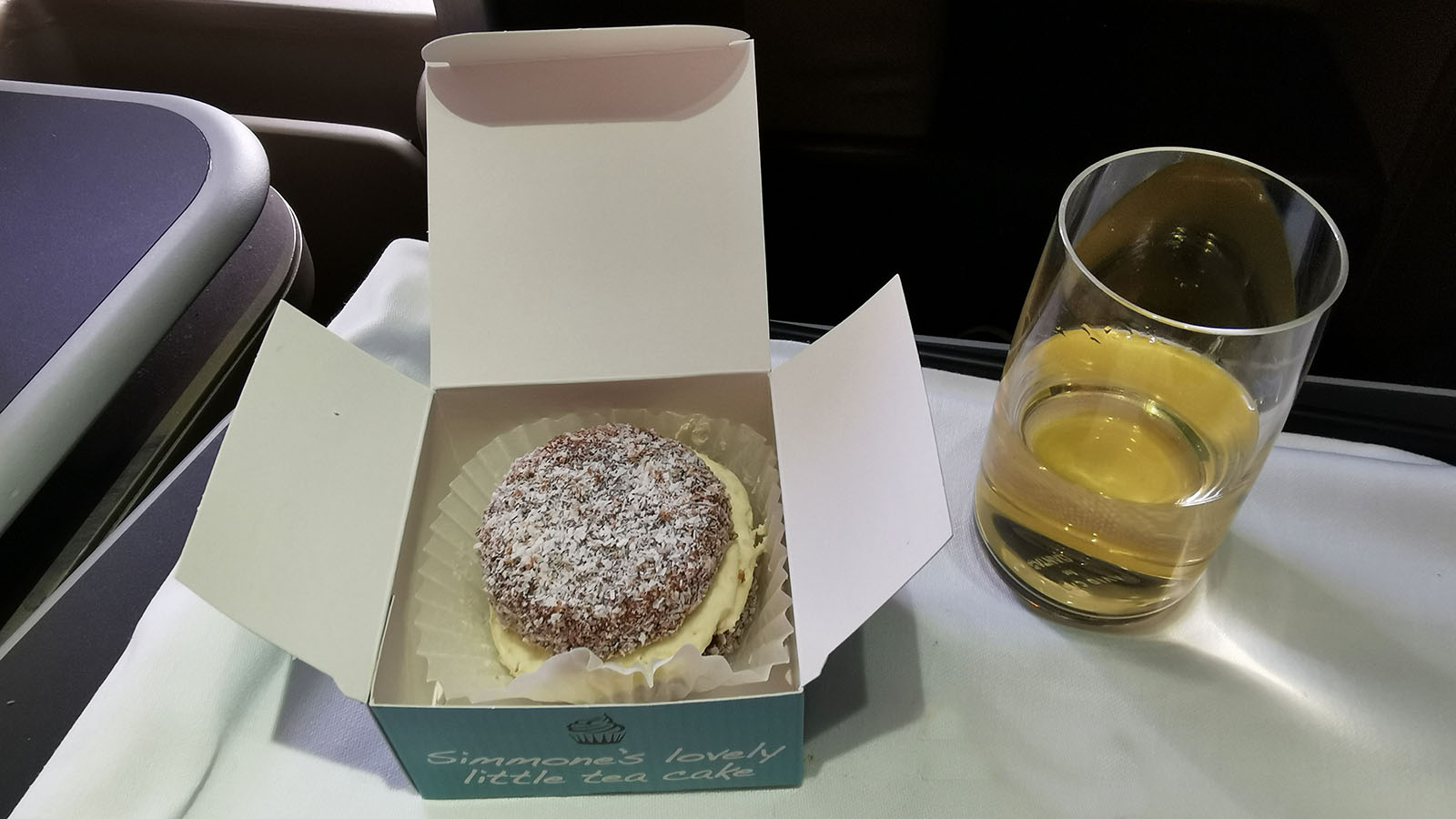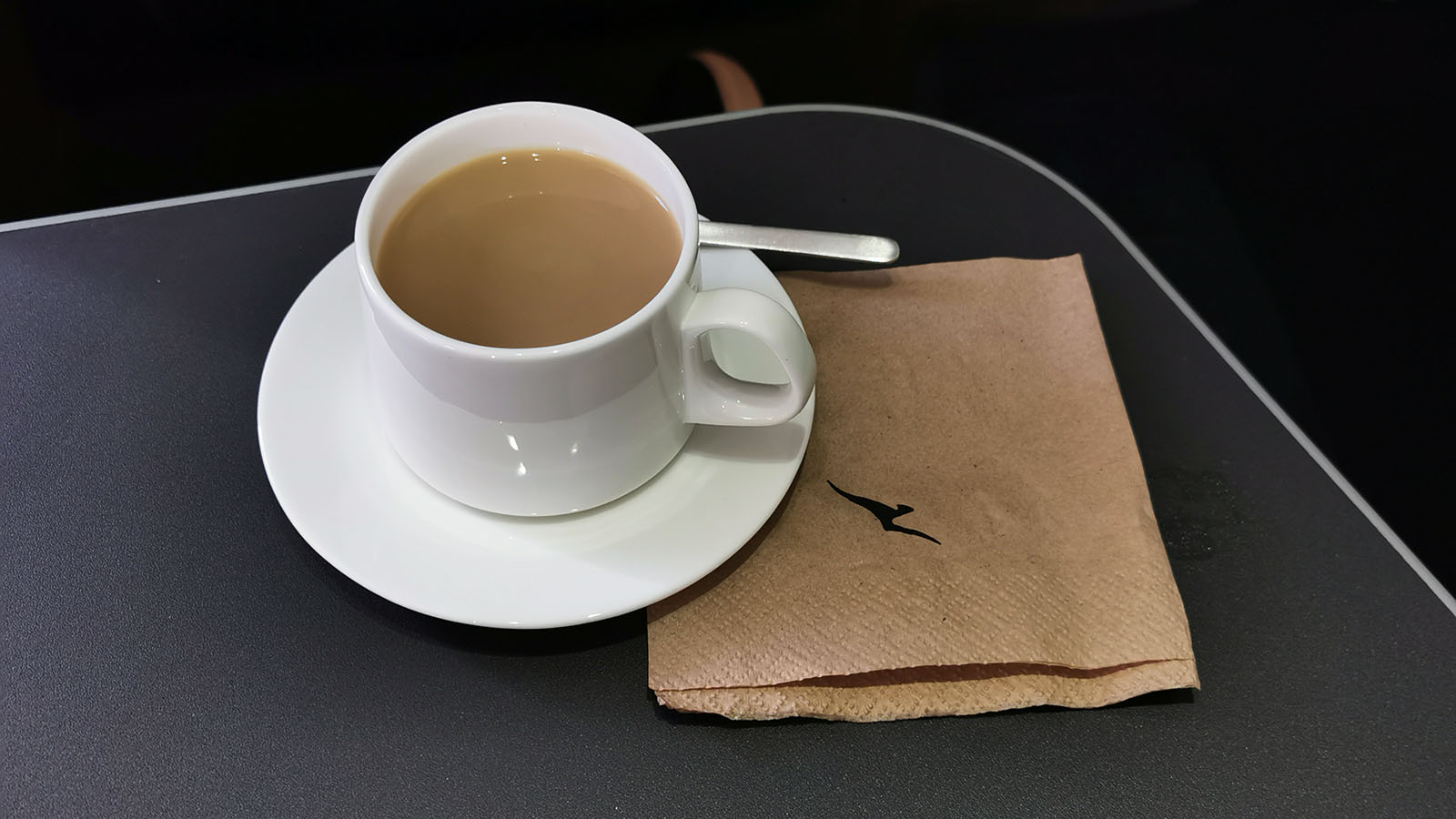 A tasty tea cake awaits on the side for dessert. There's time for a quick coffee before landing, and we're there.
This was more than enough to sustain me until dinner. Especially after a snack in Brisbane's Qantas Domestic Business Lounge, and breakfast on my connecting Brisbane-Sydney flight, also in Qantas Business.
Qantas Airbus A330 Business service and entertainment en route to Auckland
Service begins with a pleasant 'welcome back' at the aircraft door, courtesy of my Qantas Frequent Flyer status.
During the flight, Customer Service Manager Amy comes by for a chat. It's certainly nice to be on a route where there's time for the little things like this, even if the journey is still a shorter voyage than Sydney-Perth.
When left to my own devices, the inflight entertainment system offers enough to keep me amused. The content library feels considerably smaller than pre-COVID, but I'm able to continue watching the latest season of Curb Your Enthusiasm. I'd begun binging on my Brisbane-Sydney flight, and picked up right where I left off.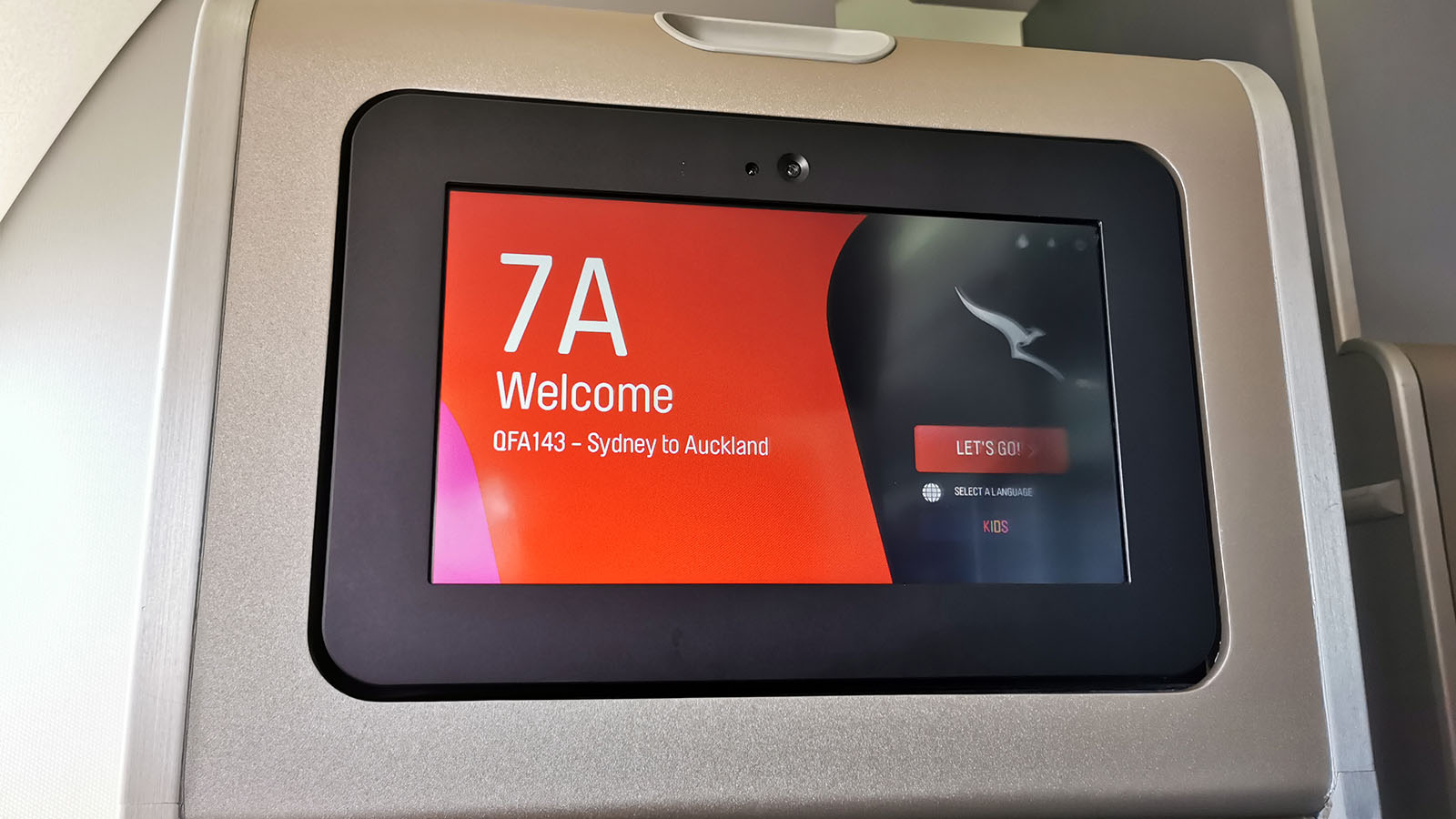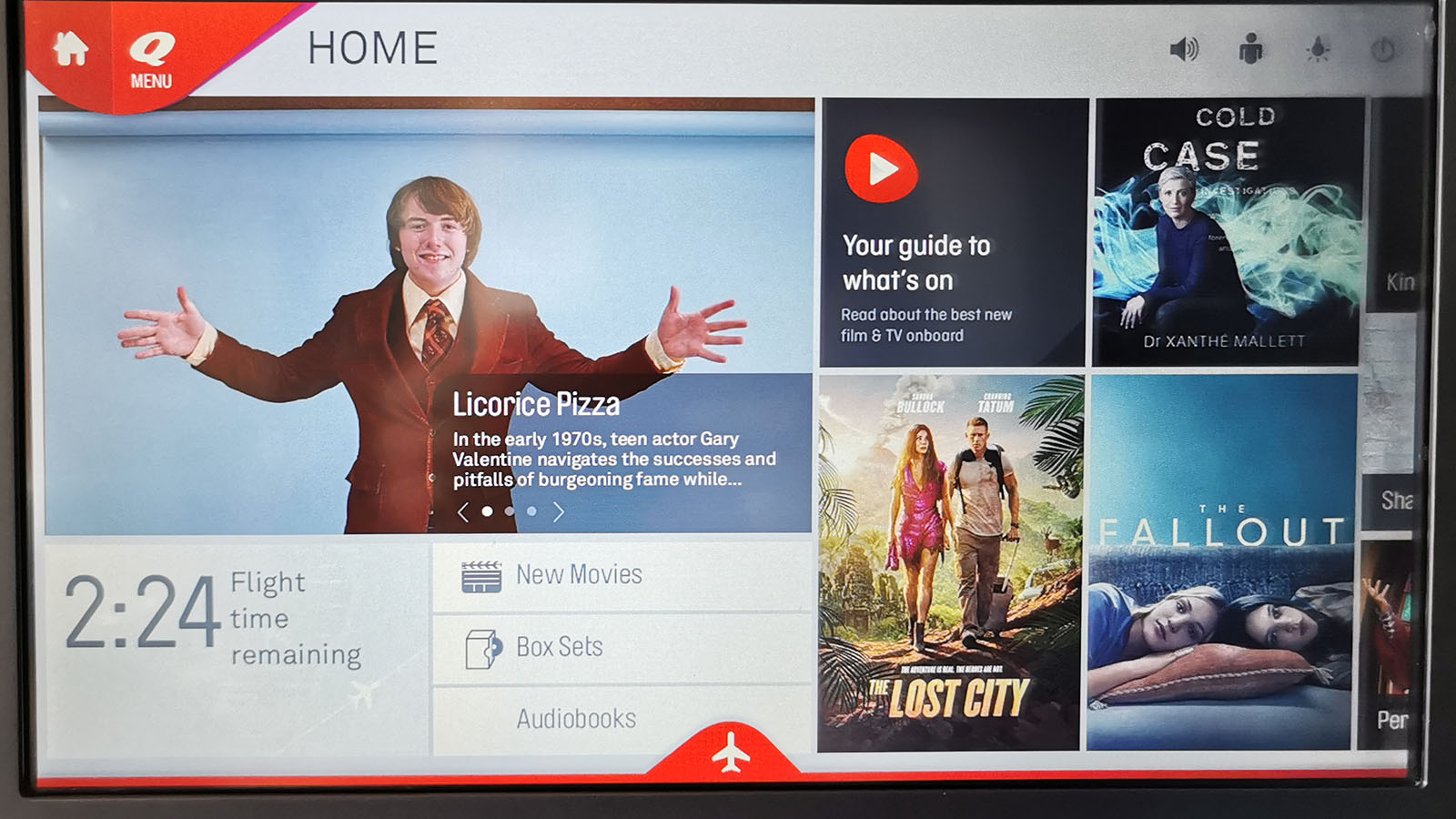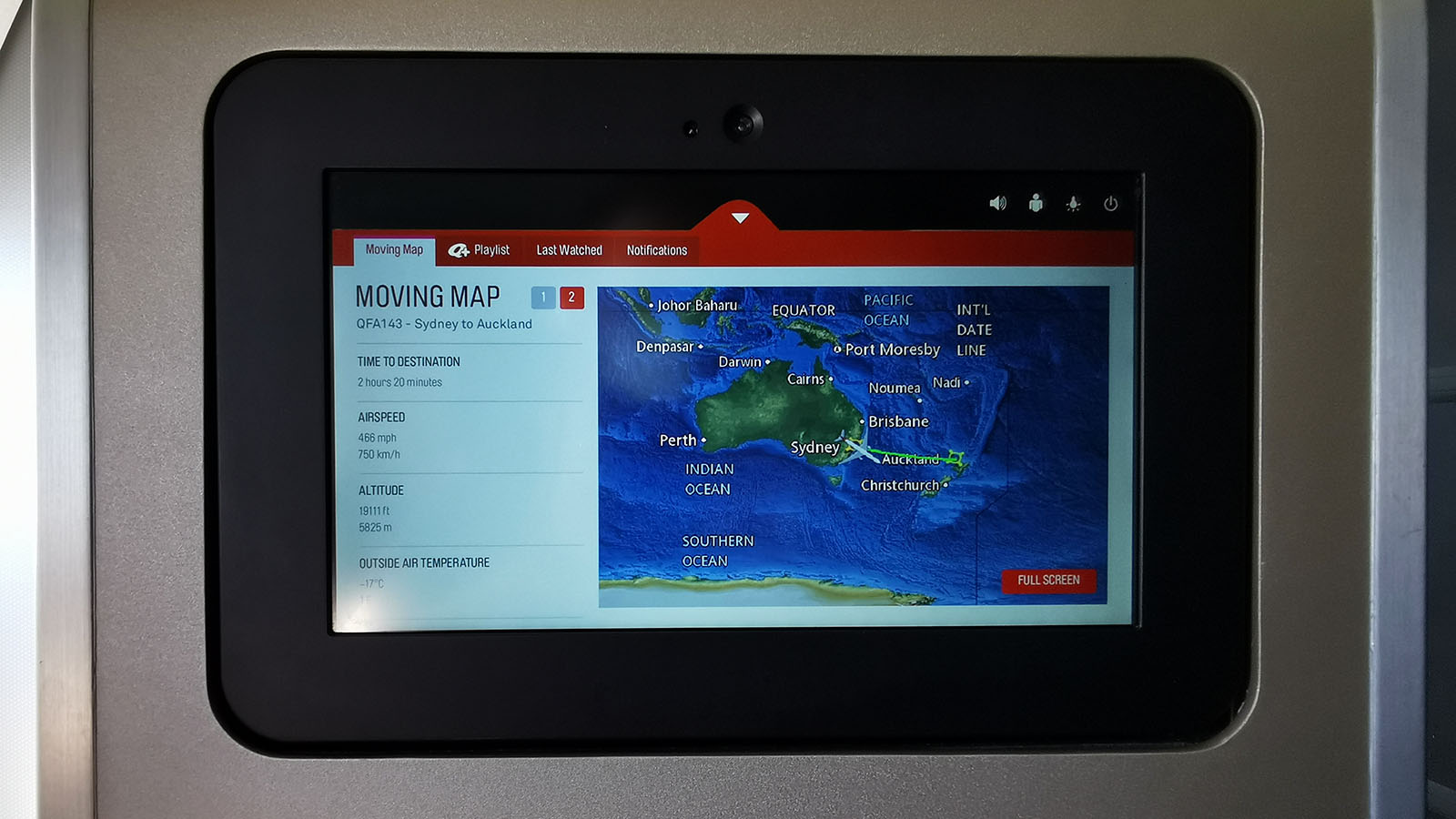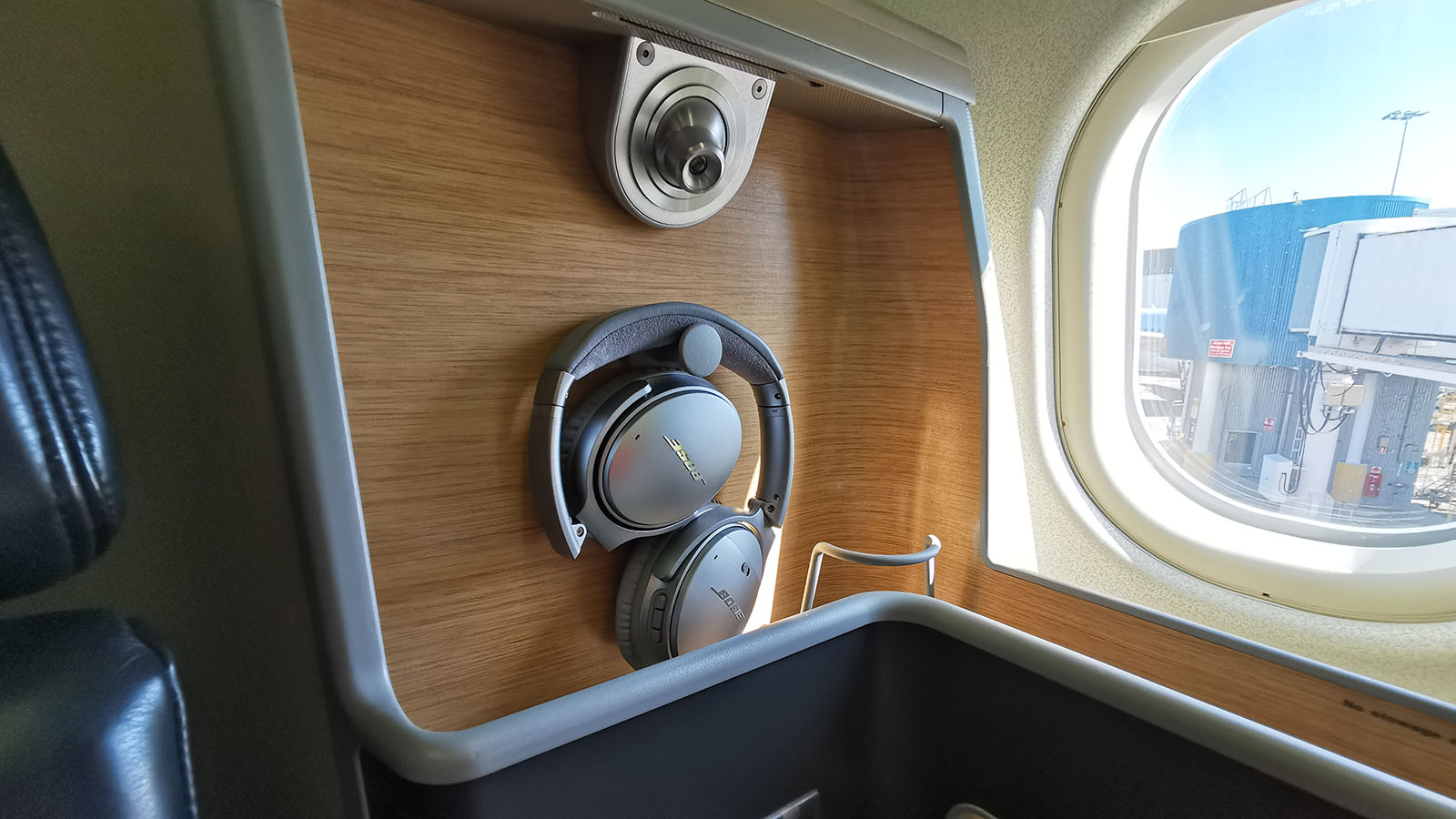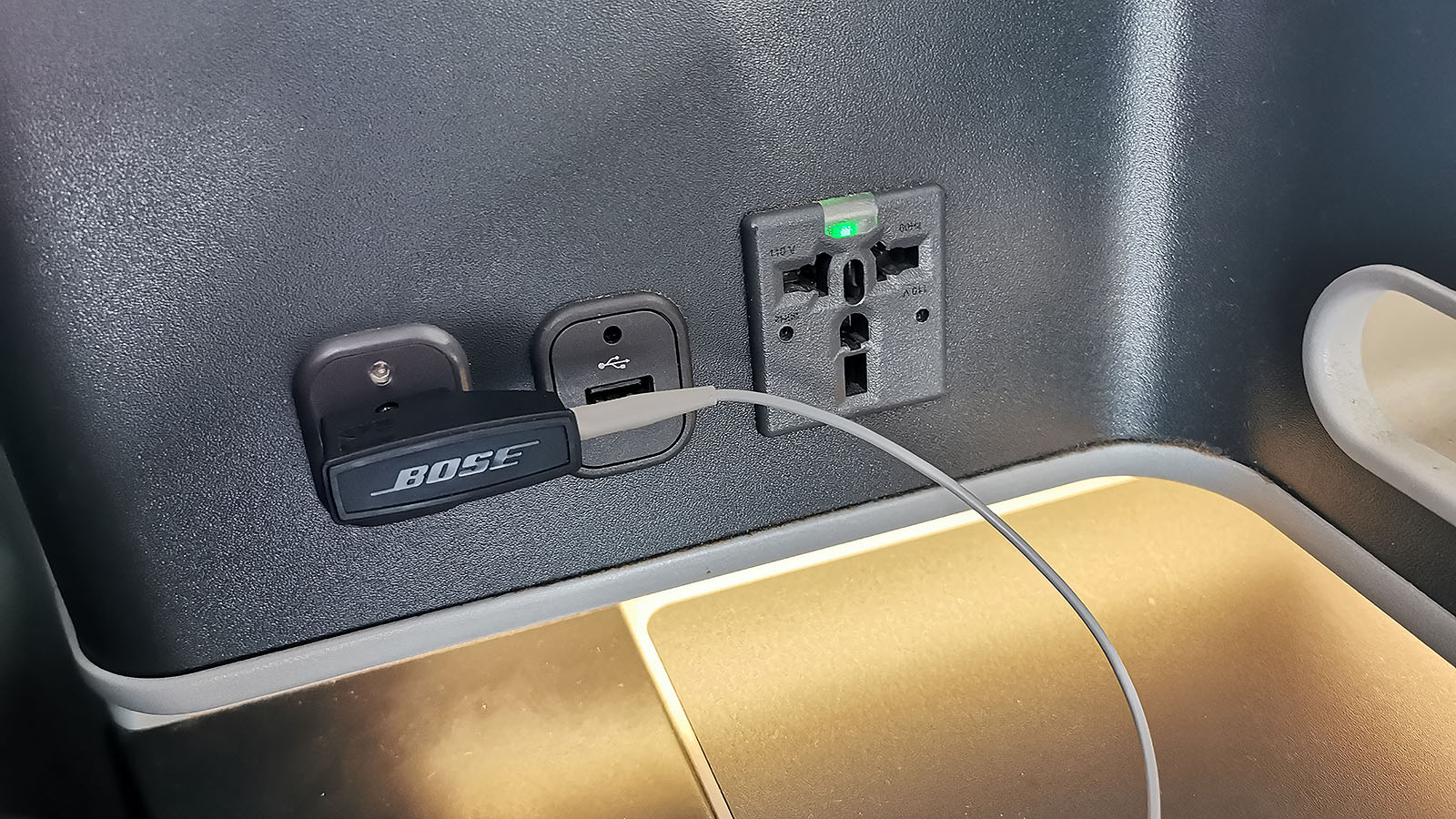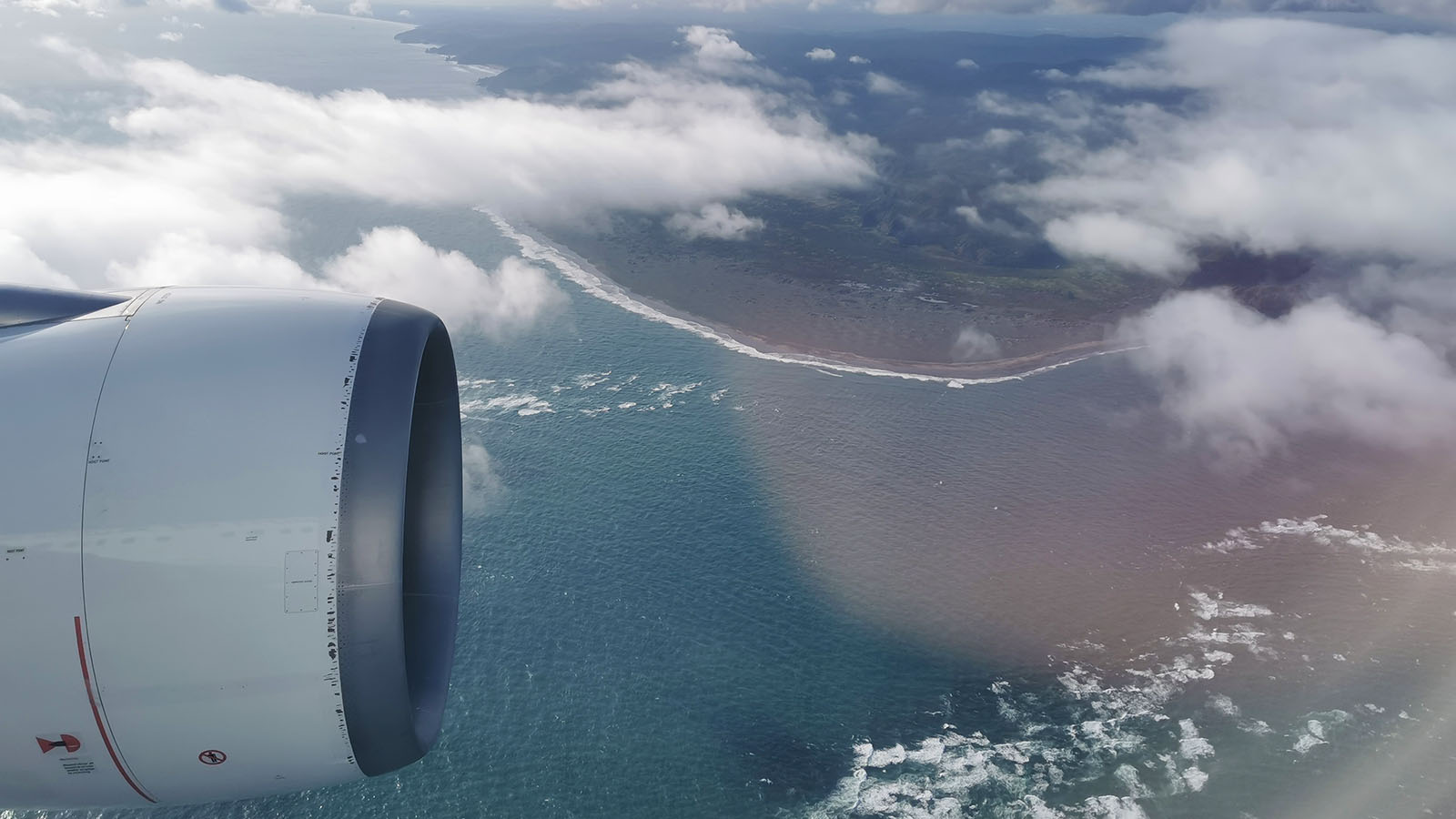 Qantas provides a pair of noise-cancelling headphones at every seat on flights to Auckland. But I've brought along my own, higher-quality pair. They're easily attached to the inflight entertainment system via BYO cable.
Using that particular Bose attachment does obstruct the neighbouring USB power port. Of course, an alternative is to position the plug backwards, if you don't mind the left/right sound being reversed. But with all my gadgets still charged, it's a non-issue.
After lunch and a couple of quick episodes of Curb, New Zealand comes into sight. At this point, I'm certainly glad I chose a window seat.
Wi-Fi entertainment streaming to your own device is also available, although Internet access isn't active on international routes. That's true even if the aircraft is equipped with the technology, as I certainly did try.
Summing up
On selected trans-Tasman flights, Qantas puts its best foot forward with the Airbus A330. It's certainly a welcome change from the Boeing 737, on which you'd only find reclining seats in Business across the ditch.
For those who haven't experienced flatbed Business Class before, Sydney-Auckland is also a great way to start. It doesn't require that many points, either: just 41,500 Qantas Points one way, plus taxes, fees and charges.
So if you can easily get aboard the Airbus A330, it's definitely the way to go. But if a transit in Sydney is required, you'll want to allow plenty of time. When I came through, security lines were backed up to passport control, and the Express Path for Business Class flyers was shut. That leaves a lot to be desired.
Despite recent comments from the Qantas CEO, the problem also wasn't travellers falling short of 'match fit' (being out of practice). The issue is the airport keeping most of its security lanes closed when lines are out the door. Combined with the Express Path closure, that's a double fault in my book.
But once you finally make it on board, the hassle is all worth it. There just needn't be any hassle to begin with – and for that, the ball is in Sydney Airport's court.
Photography by Chris Chamberlin, who travelled at Point Hacks' expense. Feature image courtesy of Qantas.
---
Stay up to date with the latest news, reviews and guides by subscribing to Point Hacks' email newsletter.
Qantas Airbus A330 Business (Sydney – Auckland)
was last modified:
August 31st, 2022
by