If you're curious to dip your toes back into the realm of international travel, Auckland is a perfect starting point. Forget struggling to sleep on the plane, navigating a foreign language or keeping up with a peculiar exchange rate. From Australia's east coast, New Zealand is just a few short hours away. And you can jet there in style using Qantas Points!
As I settle into my Qantas Business Suite on the A330, I marvel at the sheer volume of space around me – exactly what you want on an international flight. After a tasty multi-course lunch, I can't resist gliding the leather seat flat for a few minutes.
And the cost of this Business Class indulgence? 41,500 Qantas Points each way – just 83,000 points return – plus AU$325 in fees and taxes. An equivalent cash fare clocks in at AU$1,542, meaning I saved an iPhone worth of dollars. Pocket the bonus points from a single credit card offer below and you can jet to Auckland in comfort too.
Once I'm on the ground, I live it up from my base at the Sofitel Auckland Viaduct Harbour. A sail around the harbour and a thrilling solo flight from the top of New Zealand's highest building just whet my appetite.
You can enjoy all this and more with just 48 hours in Auckland, so imagine what you could get up to over an entire week.
Flying to Auckland in Qantas Business
Every journey in Qantas Business begins with priority check-in, skipping the queues. I'm served straight away by a cheery agent who promptly prints my boarding pass. Hello holiday!
Then it's straight through to the Qantas International Business Lounge. (For Qantas Platinum and other oneworld Emerald members, the even-better Qantas First Lounge awaits instead).
I'm Brisbane-based, so my Sydney lounge visit is a quick one in transit – though there's still enough time to grab an energising barista-made coffee before heading to the gate. If Sydney is your starting point, arrive early and you'll have more time to unwind before jetting off. And with an all-day bar serving free drinks, you don't need an excuse to enjoy a cheeky pre-flight bubbles.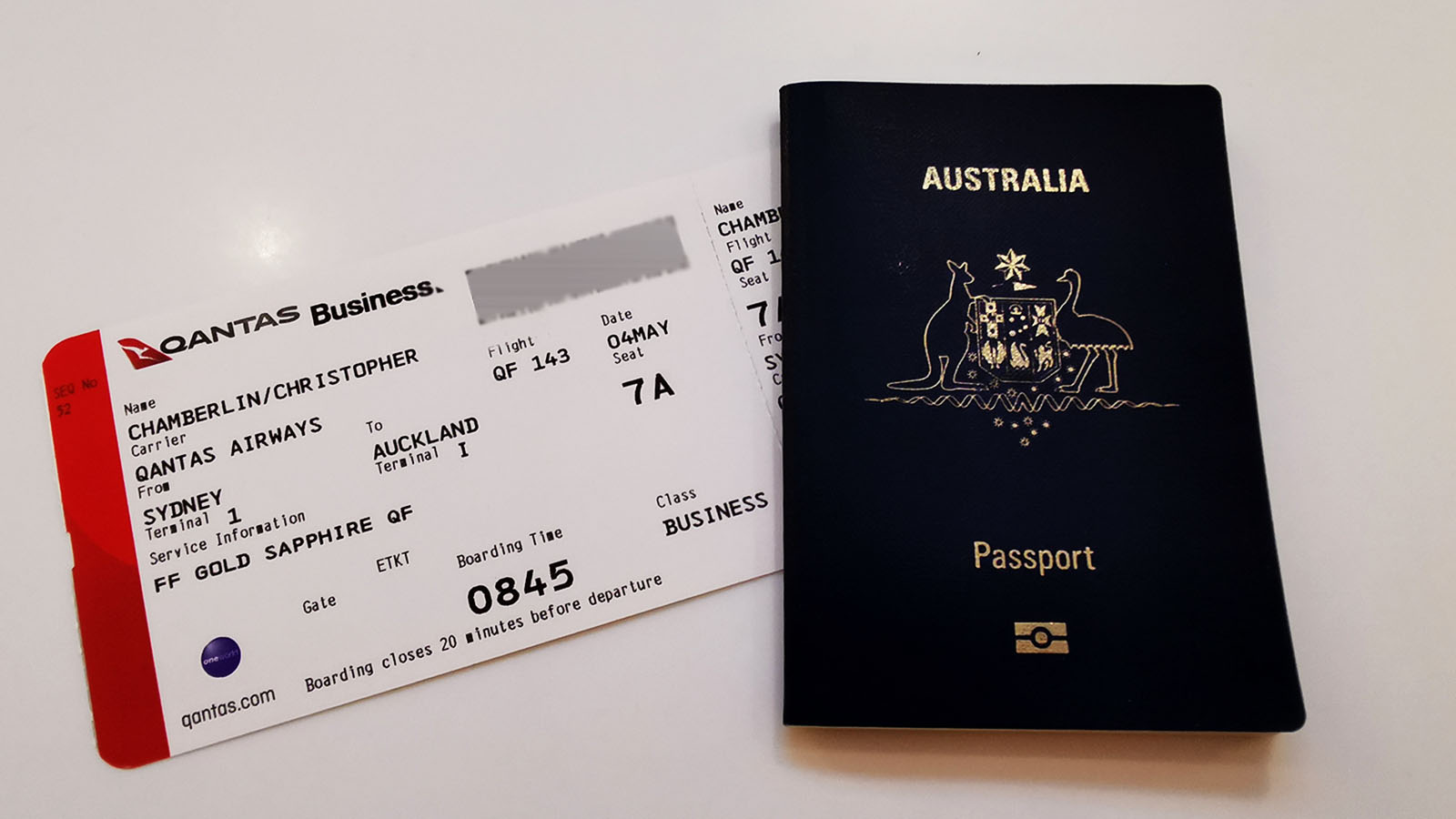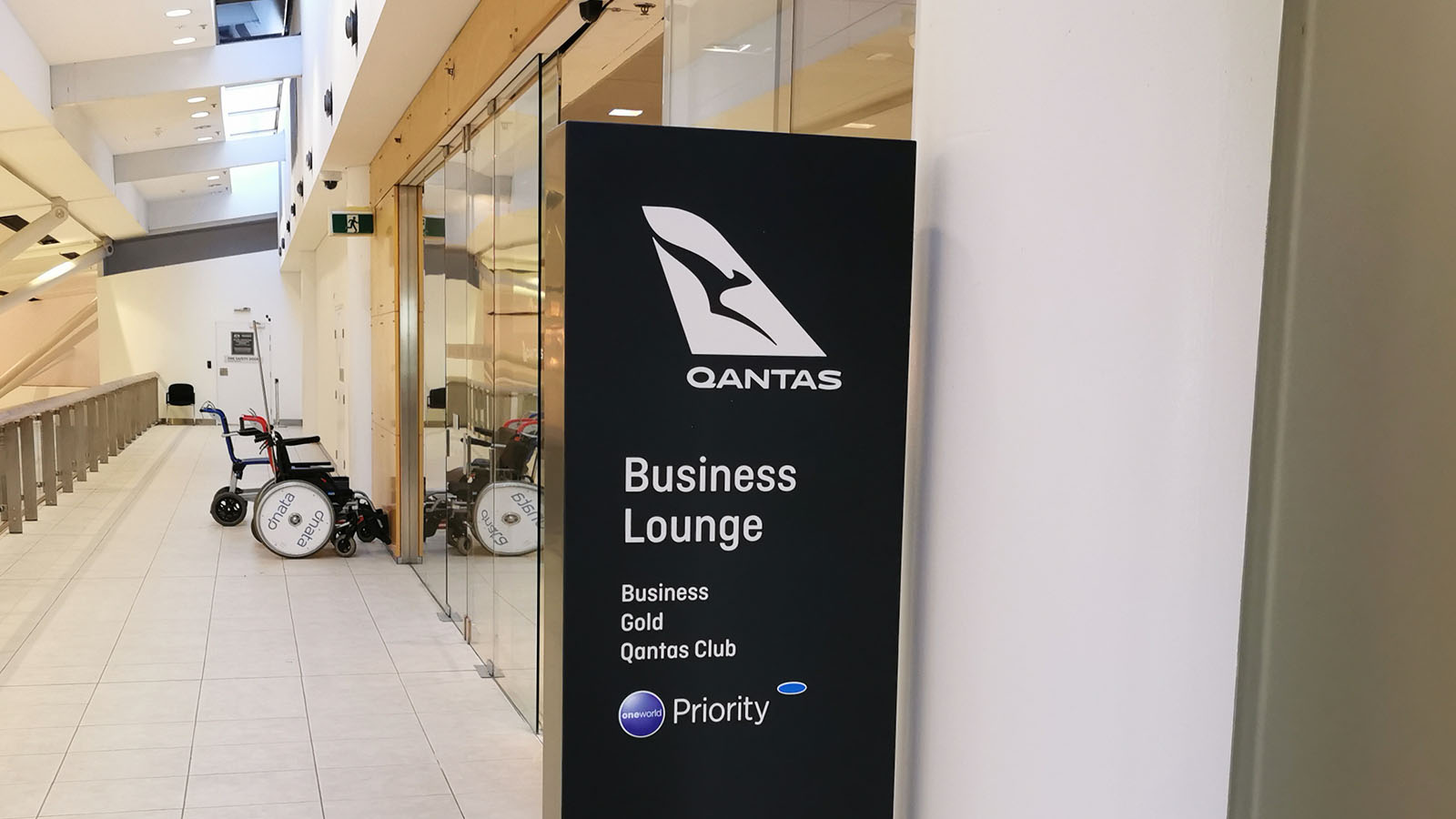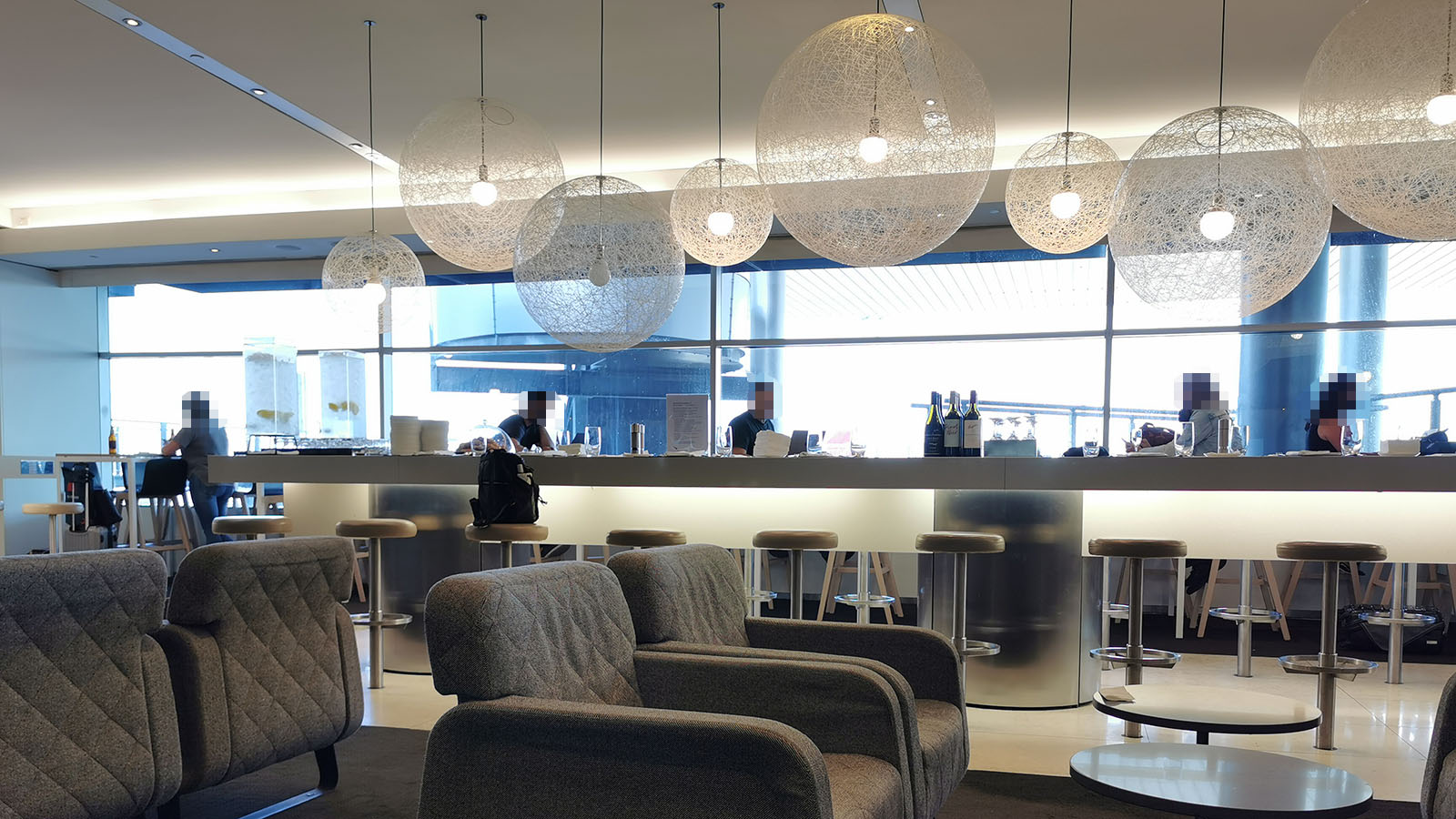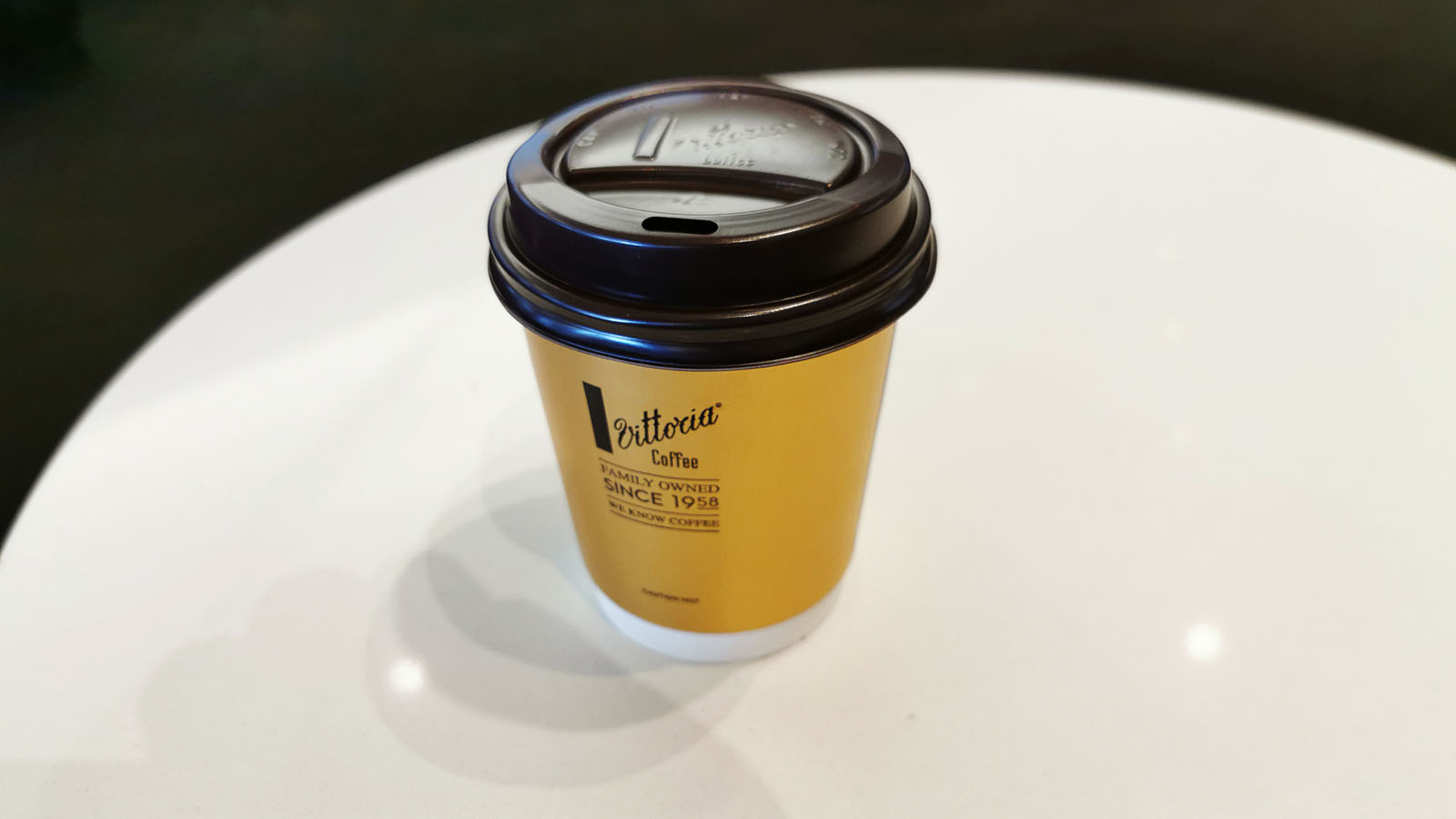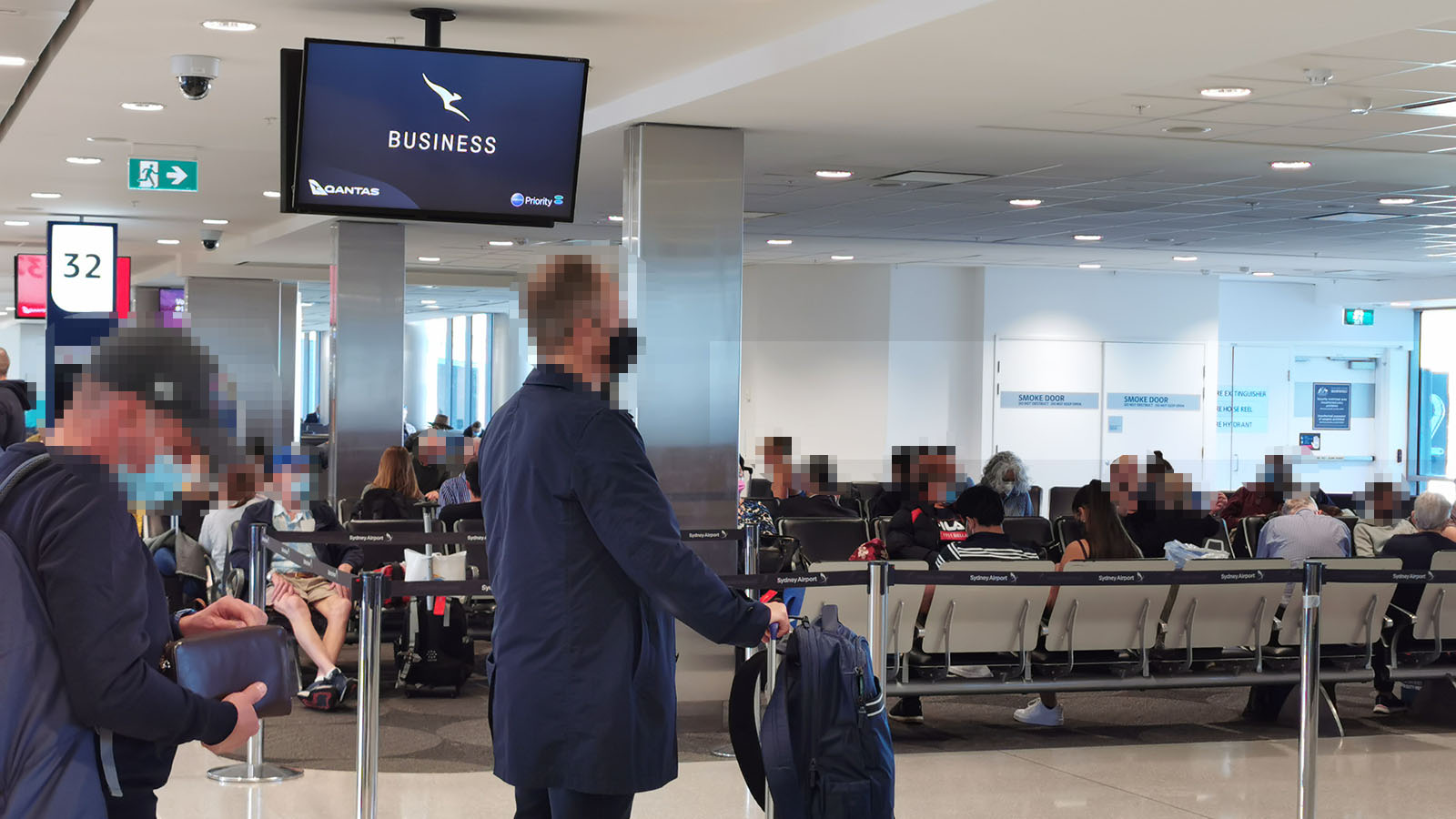 Then comes another of the many Qantas Business perks: priority boarding. I'm in the fast lane now! I zip straight past the main queue and settle into my Suite, ready for the journey ahead. As I stretch out, I'm reminded why the early wake-up call was worth it. International travel suddenly feels normal and achievable again.
I've spent two years flying mostly on Boeing 737s – where there's little privacy for anybody – so this carefully chosen spot on the Airbus A330 makes me smile. Hello old friend.
The Qantas A330 Business Suite
On the Qantas Airbus A330, every seat in Business is an aisle seat. When flying solo, sitting by the windows is surely the best way to go – adding a view to the already-great experience. And that's exactly what I do, assigning myself to 7A.
It's a prized seat, as there's nobody directly in front or behind, being in a separate space just behind the main Business Class cabin. Bulkhead walls stand between me and just about everyone else on the plane. Social distancing in serious style.
There's copious amounts of storage, and everything fits perfectly. I find a pair of noise-cancelling headphones waiting at my seat. I quickly settle in and continue watching the latest season of Curb Your Enthusiasm, which I'd begun on my last Qantas flight. And for those keen to follow the journey, a moving map is only a click away.
Of course, this seat also slides fully flat. Being a relatively quick daytime hop, you won't find bedding and pyjamas on this route. And really, by the time you've had lunch and watched a movie, it's time to land. But it's been a while, so I can't resist gliding the seat flat. It's a happy reminder of the luxuries that await in Qantas A330 Business Class.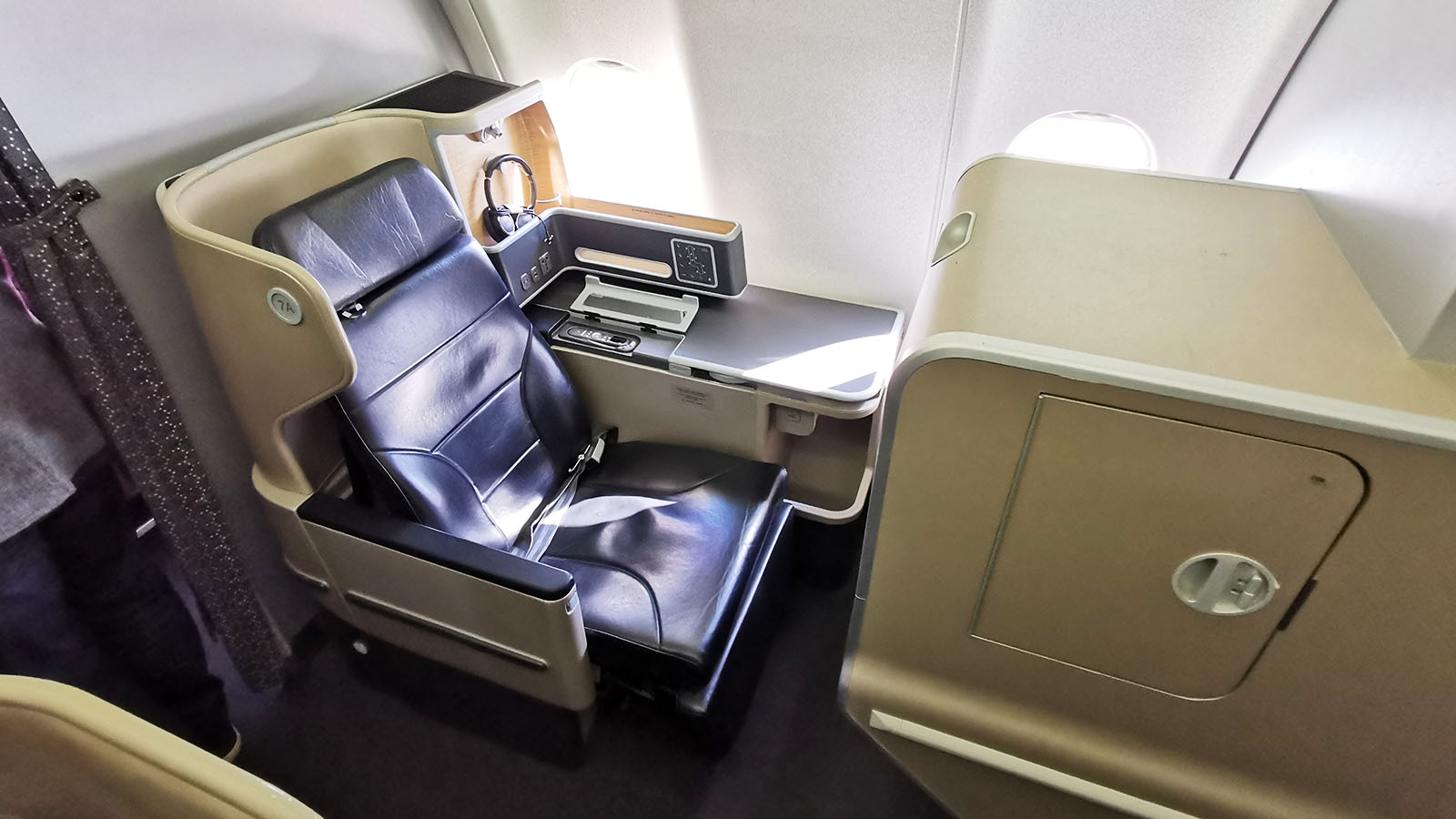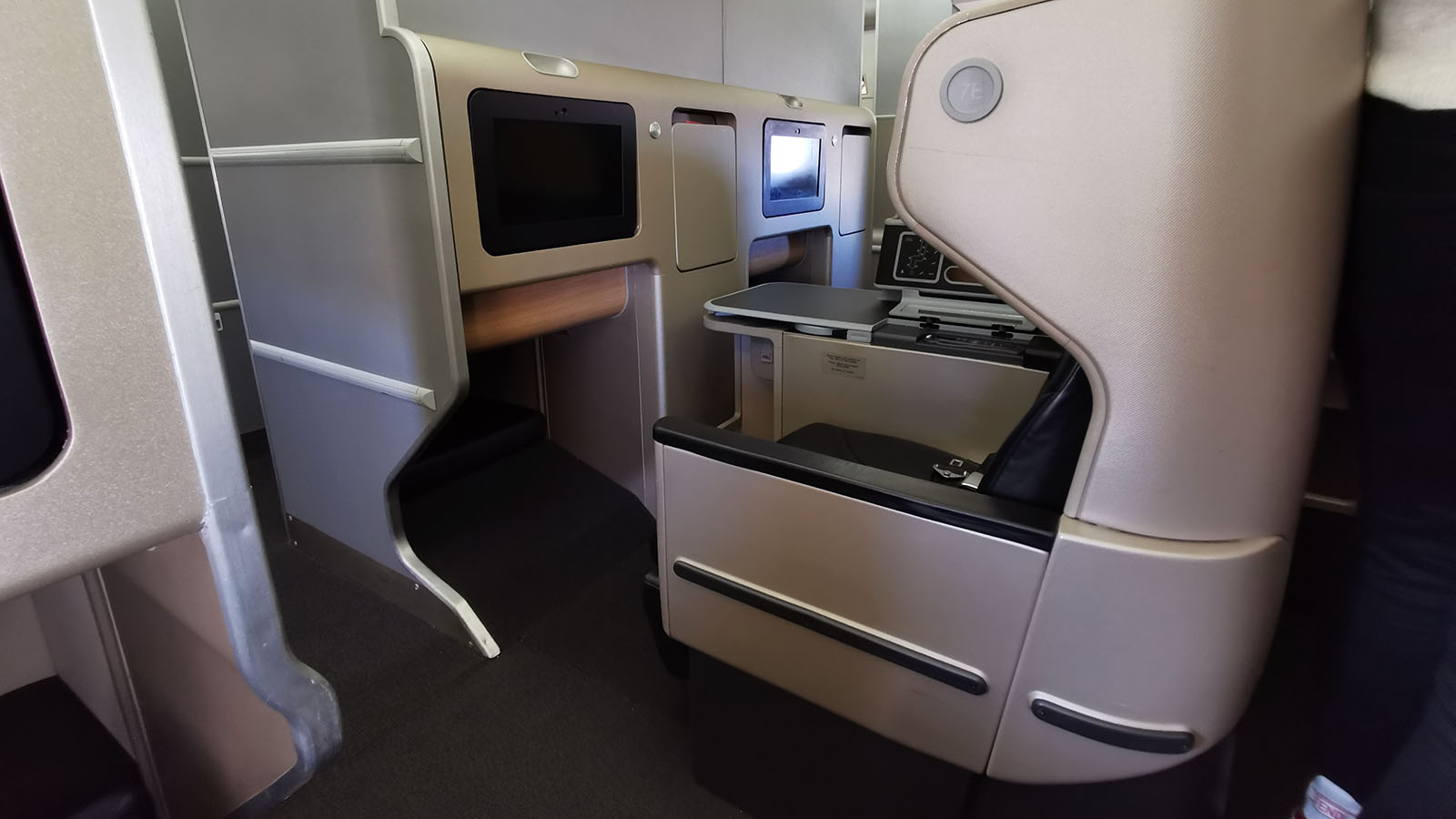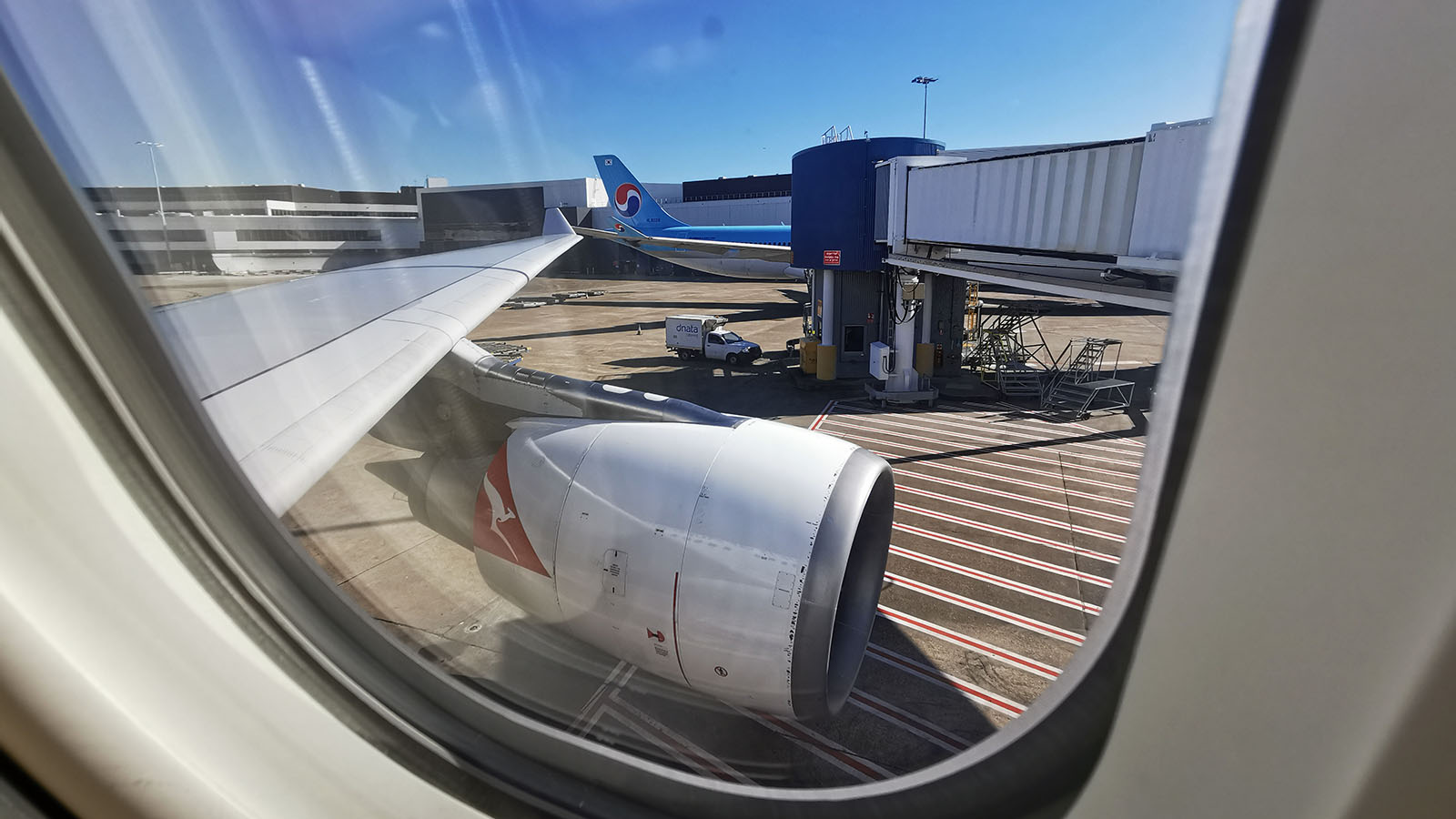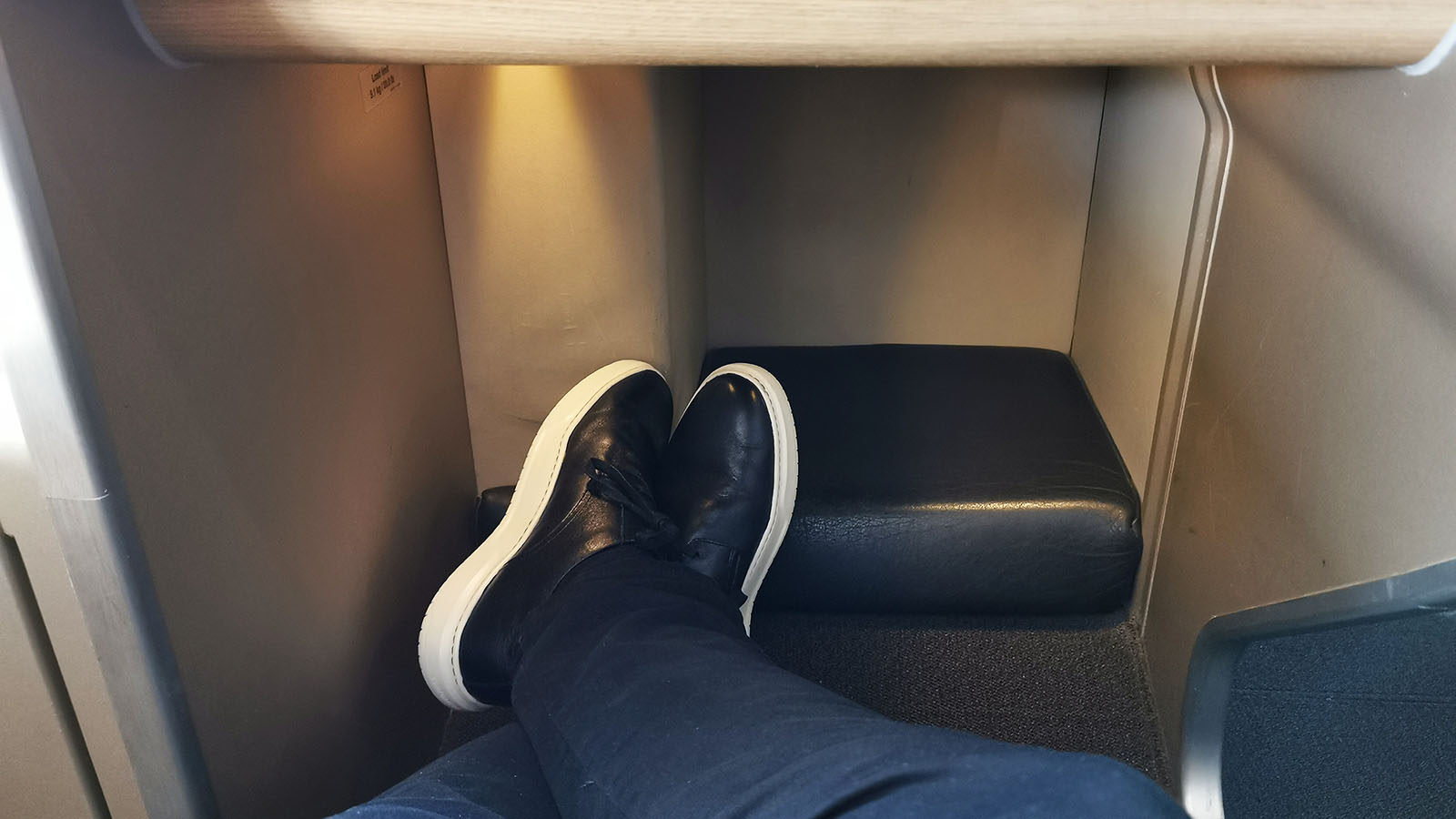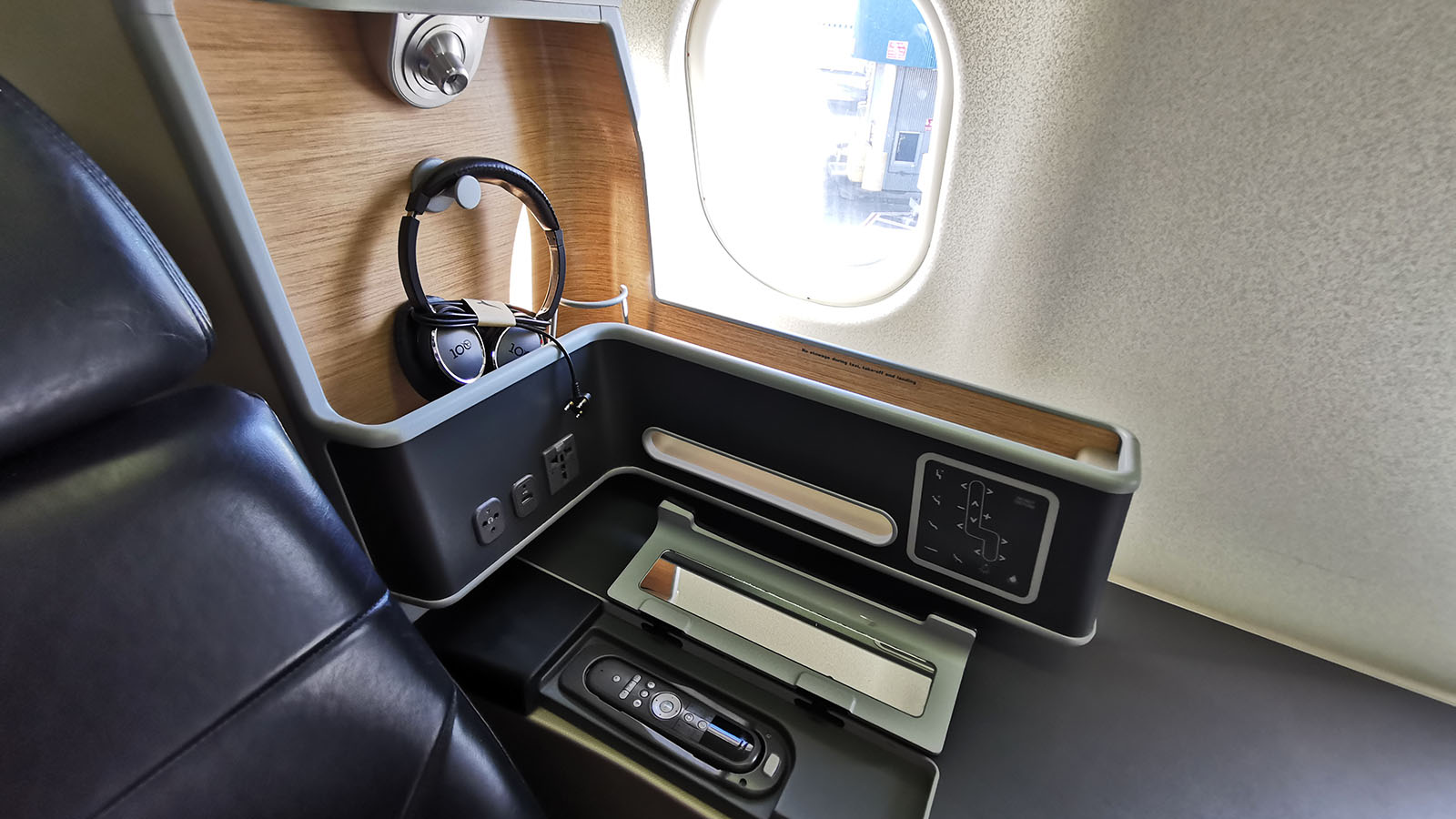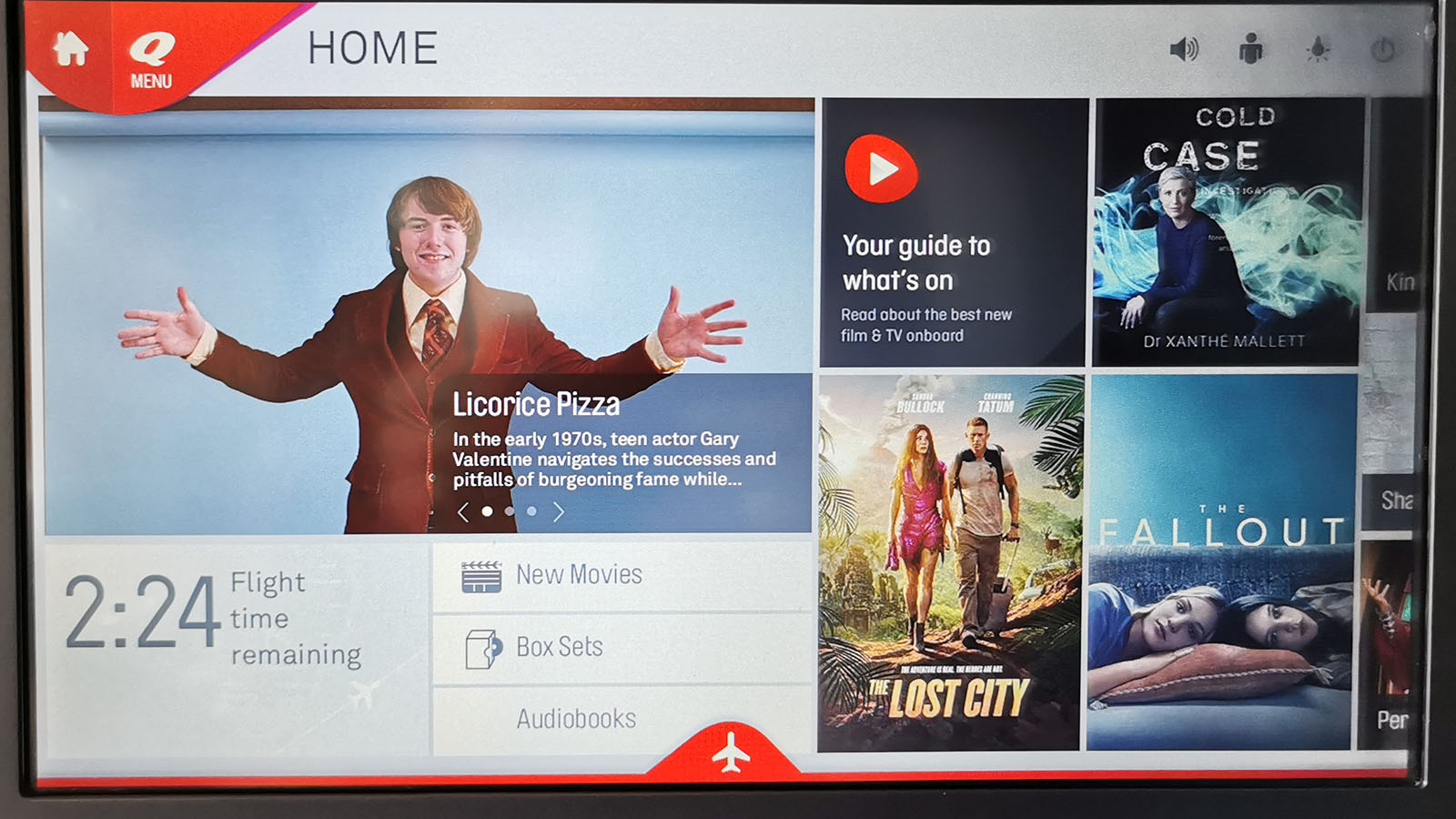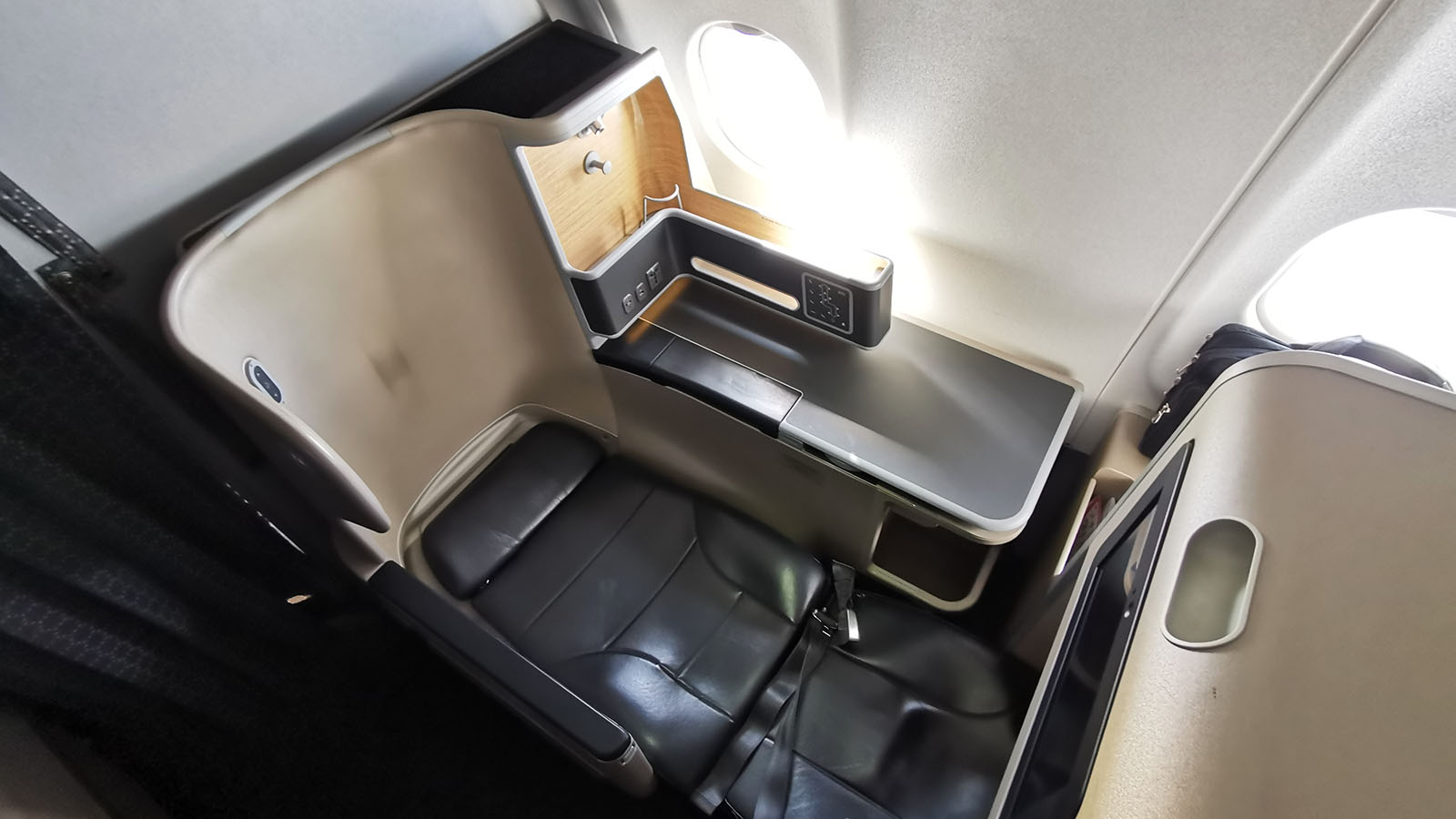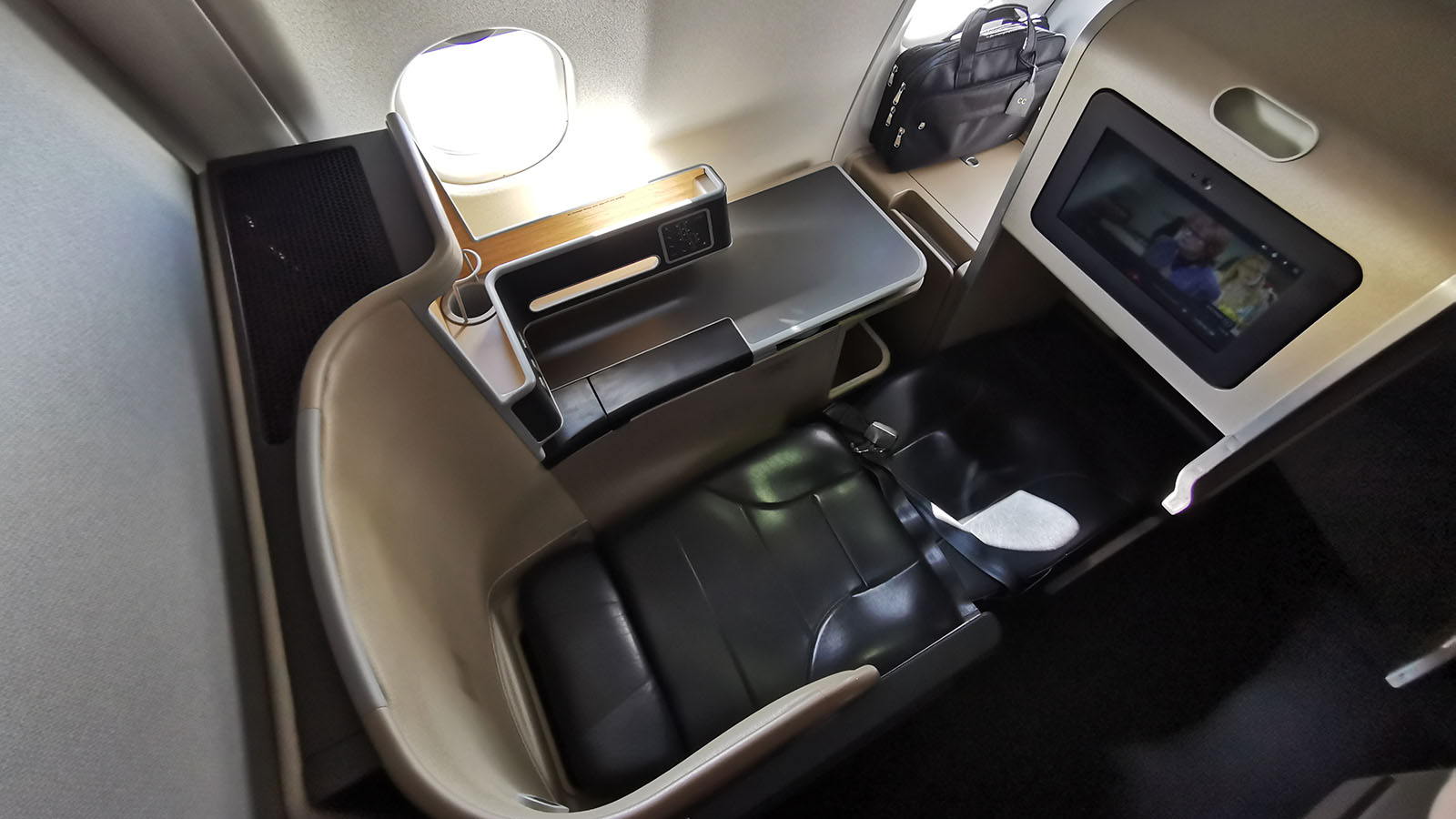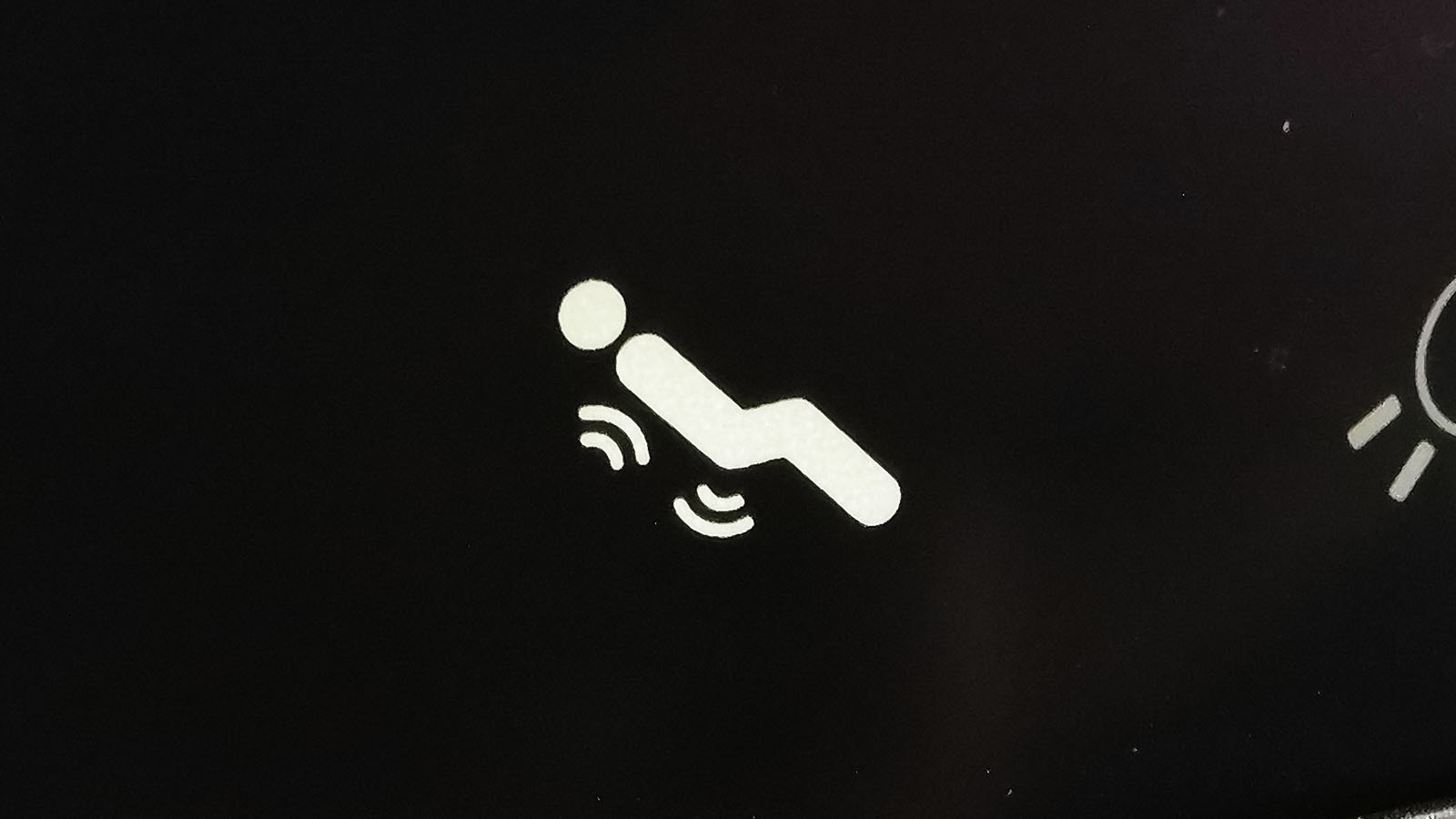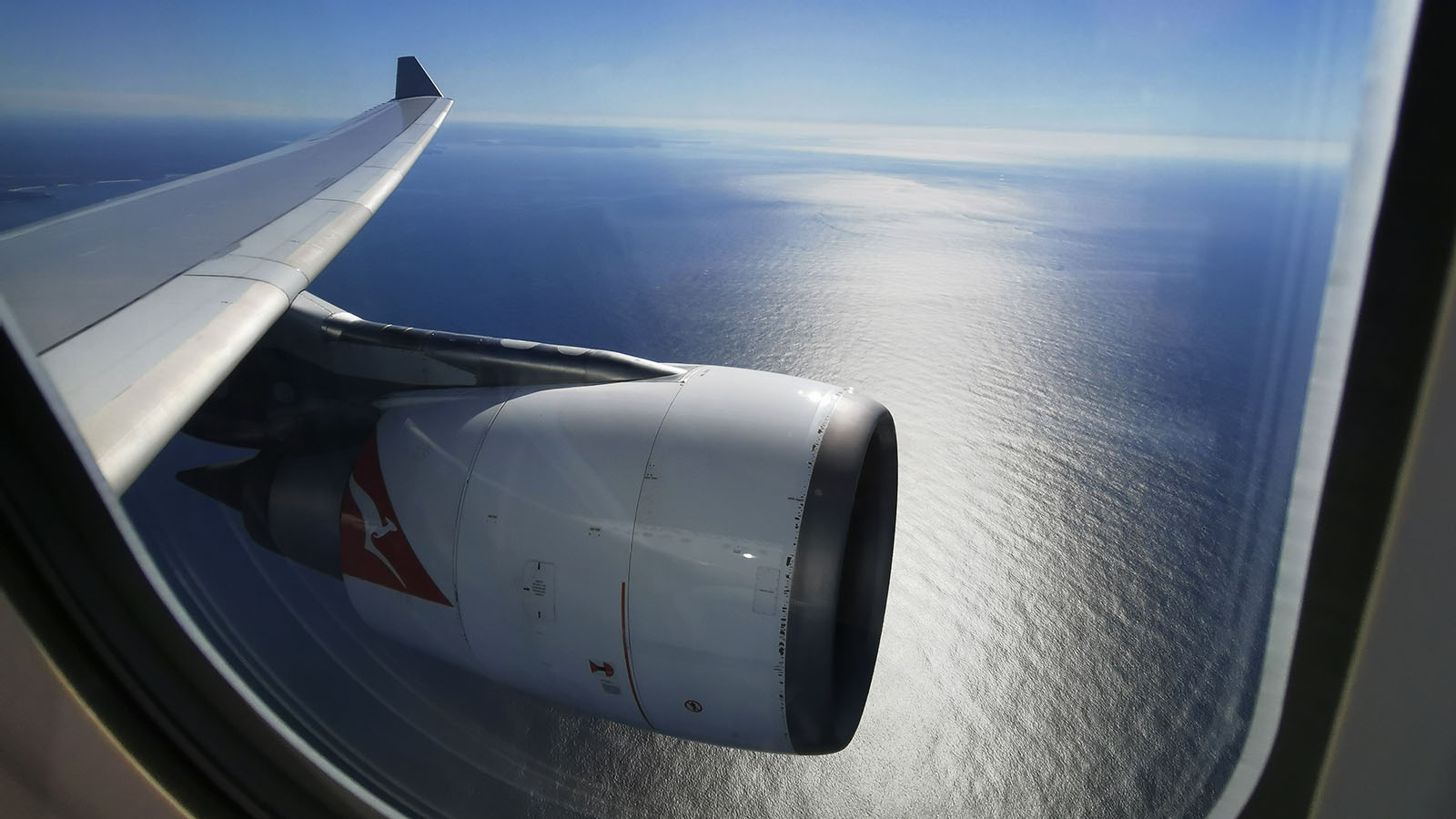 There's still more to the seat than 'bed mode'. With the press of a button, the in-seat massager starts to whir. If you haven't experienced a massage on a plane, here's yet another reason to get booking. It's really something.
Finally, there's the view. With a long line of recent domestic flights under my belt – all over land – gazing out at the ocean is a stirring sight.
For those who've never flown Business Class before, flying to Auckland from the east coast is a great way to experience lying flat at 40,000 feet – without breaking the points bank. Heck, it's so comfortable, I wish this flight were 10 hours longer!
The food
Once we're in the skies, an offer of Champagne is hard to refuse. That's quickly followed by a hot lunch. I'd been keeping my fingers crossed that this 9:30 am scheduled departure wouldn't be a late breakfast, and huzzah, that wish came true.
I'm offered three tempting meal choices. There's a black pepper beef main, chicken with vegetables or a prosciutto salad. (Of course, travellers with dietary needs can pre-order a special meal).
I opt for the tender beef, and it's certainly a filling lunch. After wearing my mask all morning, I also really appreciate the fragrance of the rice, as simple as that sounds. It's great to enjoy a substantial meal on a plane again, especially one delivered on a linen-lined tray.
A glass of Peter Lehmann's The Barossa Shiraz pairs nicely. With its chocolate and mocha undertones, it's also the perfect transition to my next nibble – a little surprise.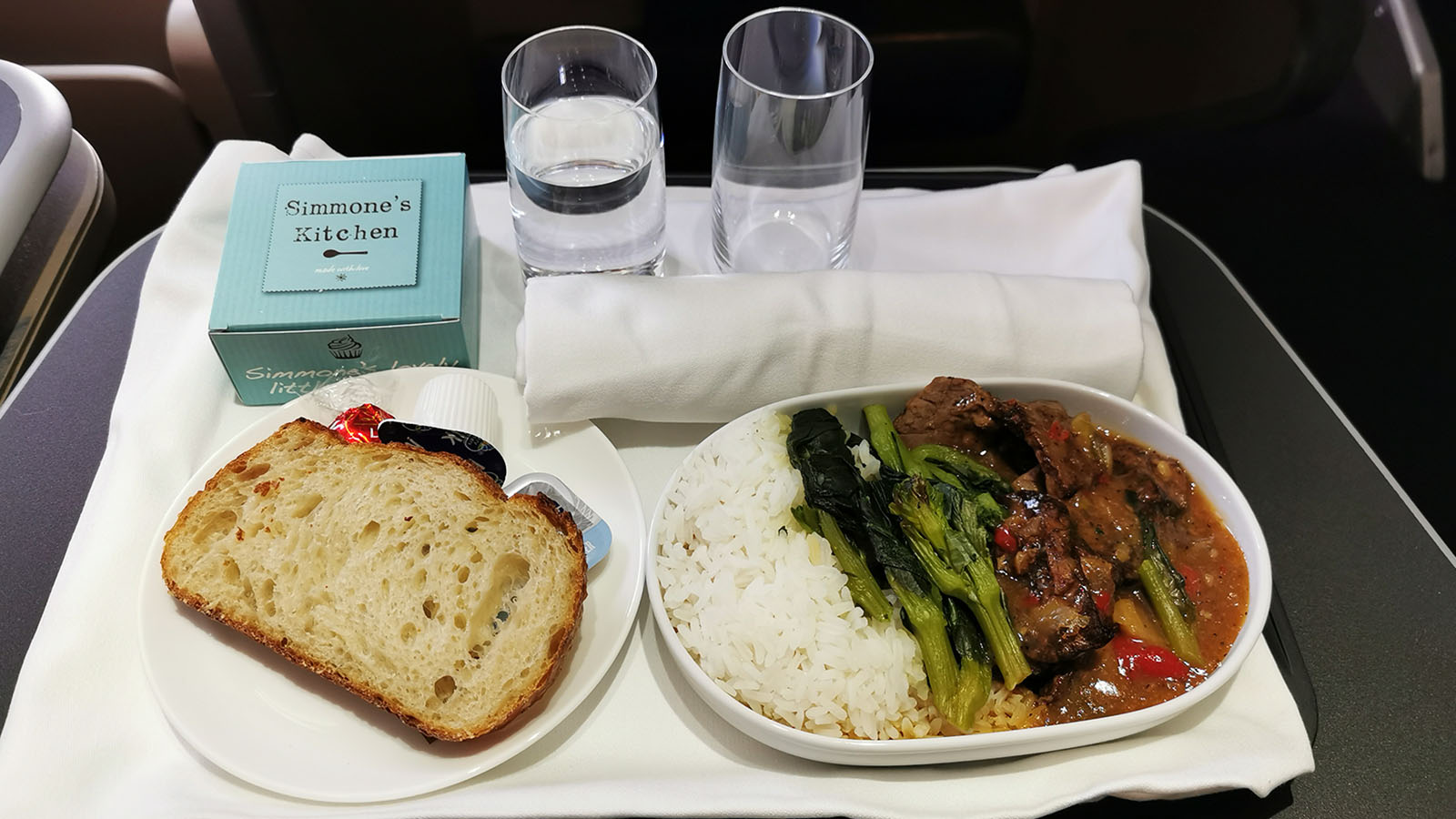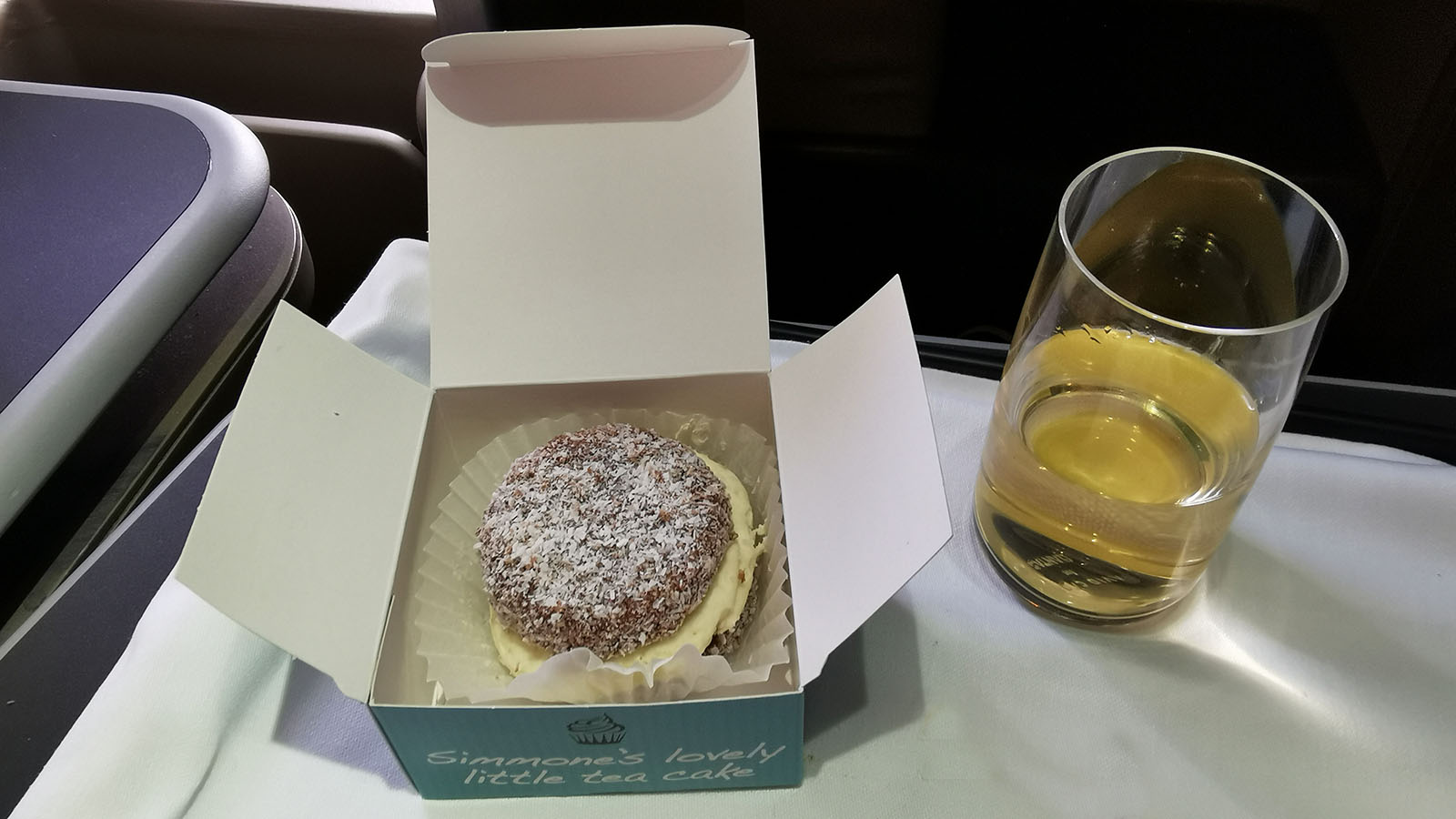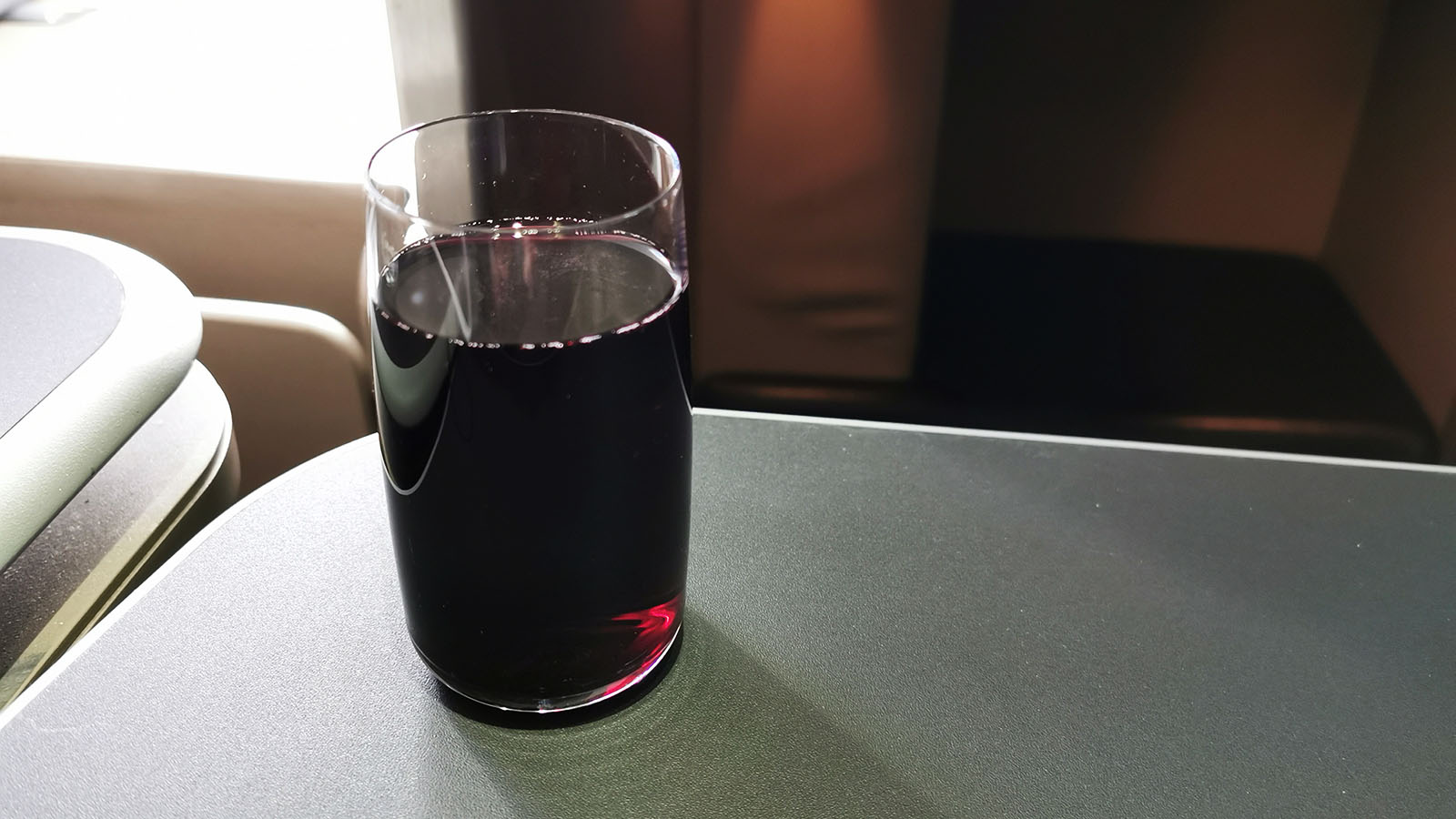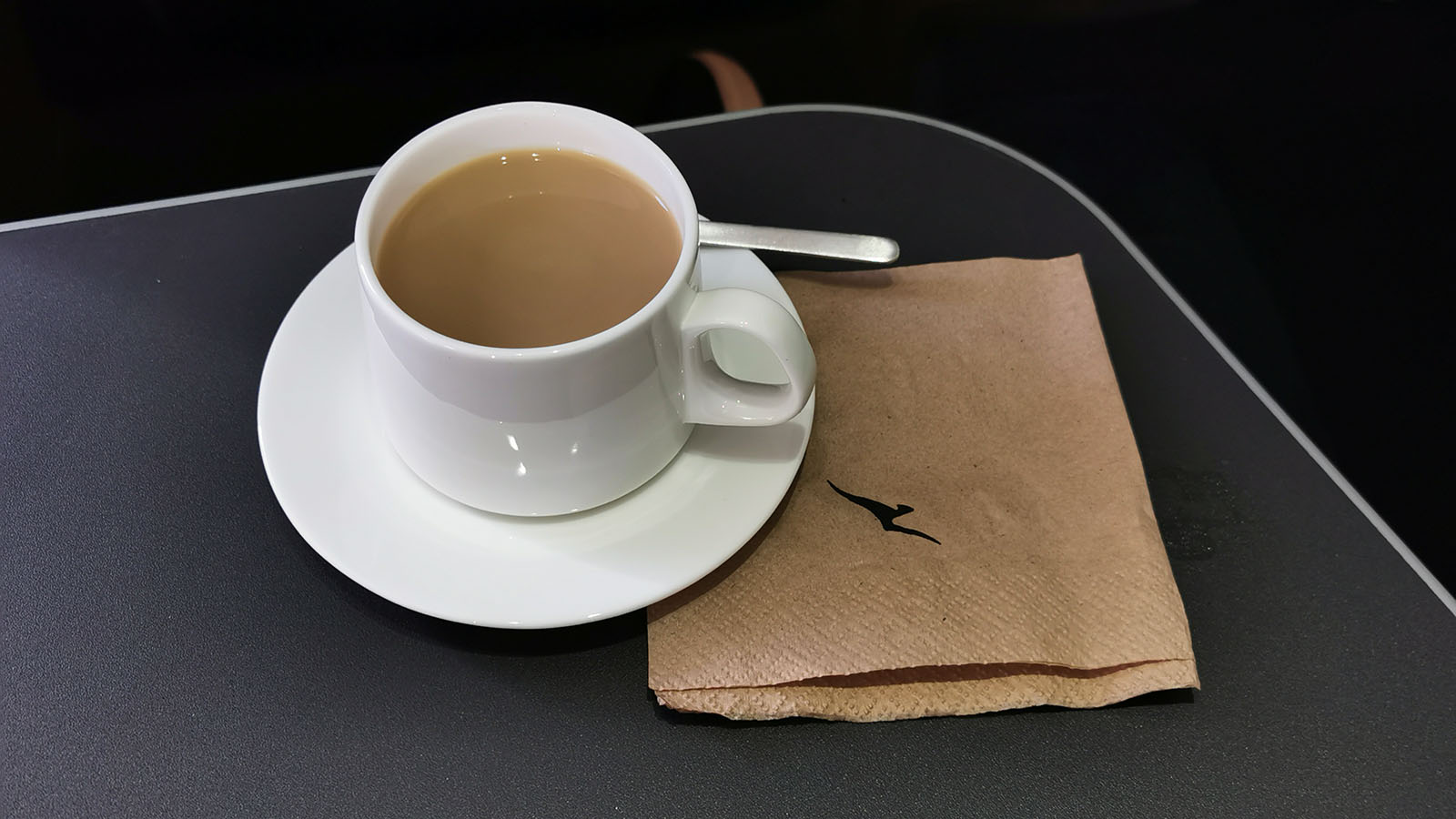 A Tiffany blue-coloured box has been begging for my attention. Alright, it's not jewellery – but it is dessert. A creamy tea cake is the perfect sweet treat, with a sustaining coffee to finish.
Before I know it, we're landing on foreign soil.
I'm here!
'Ladies and gentlemen, welcome to Auckland,' a crew member announces as we taxi to our gate. Welcome indeed – and it's great to be back.
While there are a few hoops to jump through before you arrive, striding through the arrivals hall at Auckland Airport feels cheerily familiar. It's my tenth visit to New Zealand, and the process on the ground is back to what it was pre-COVID. Happy days.
Before long, I arrive in the scenic city itself.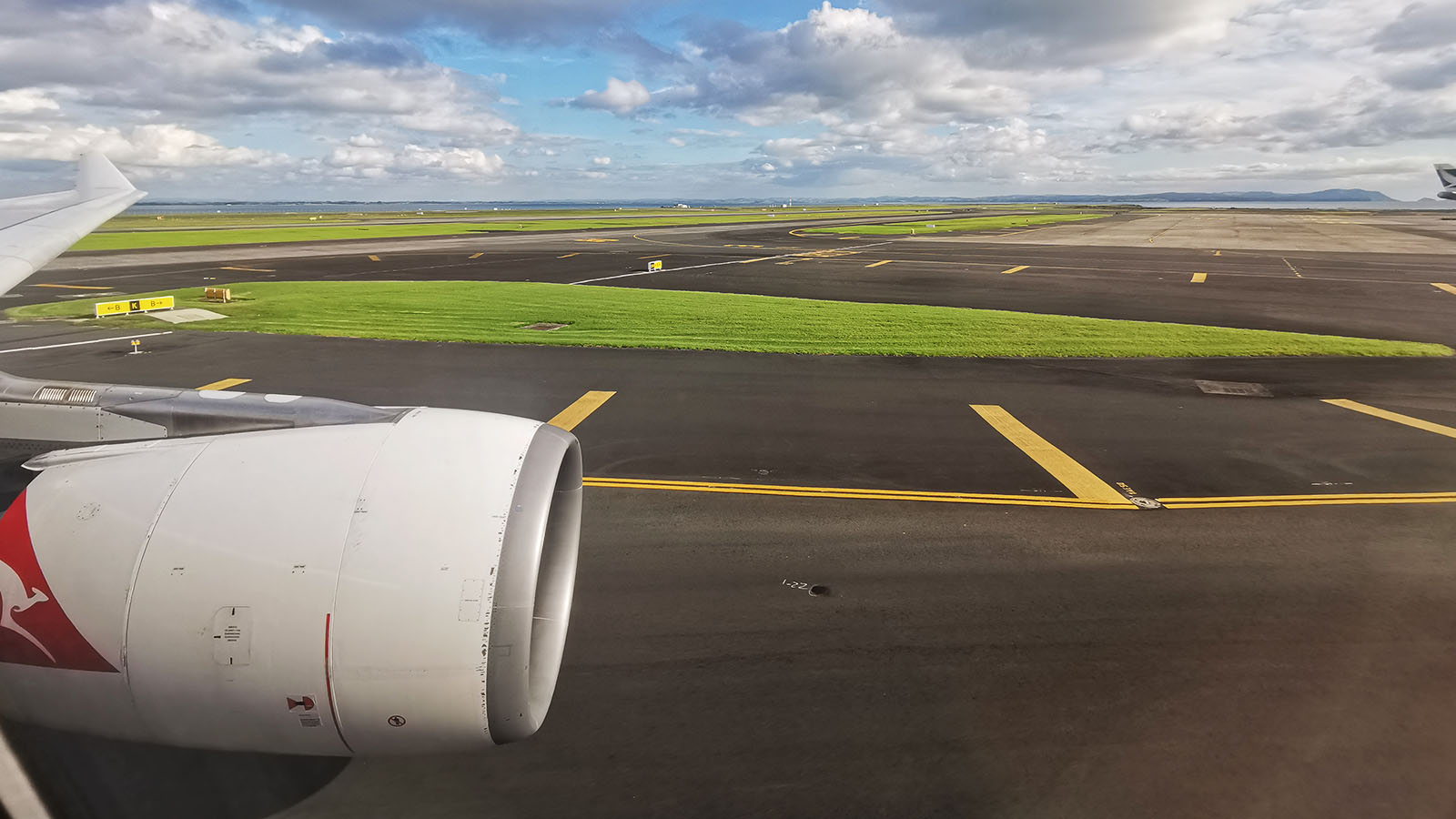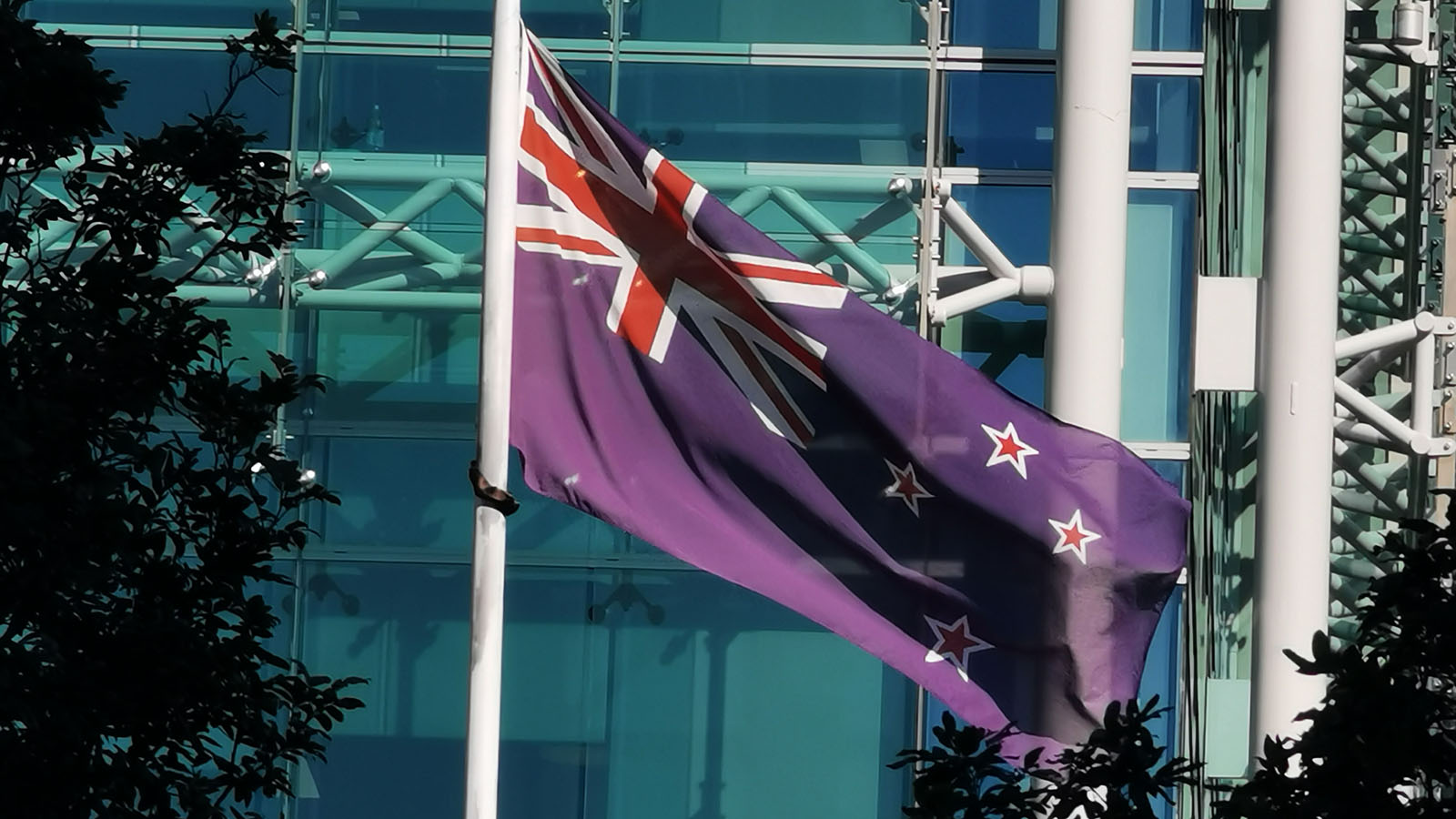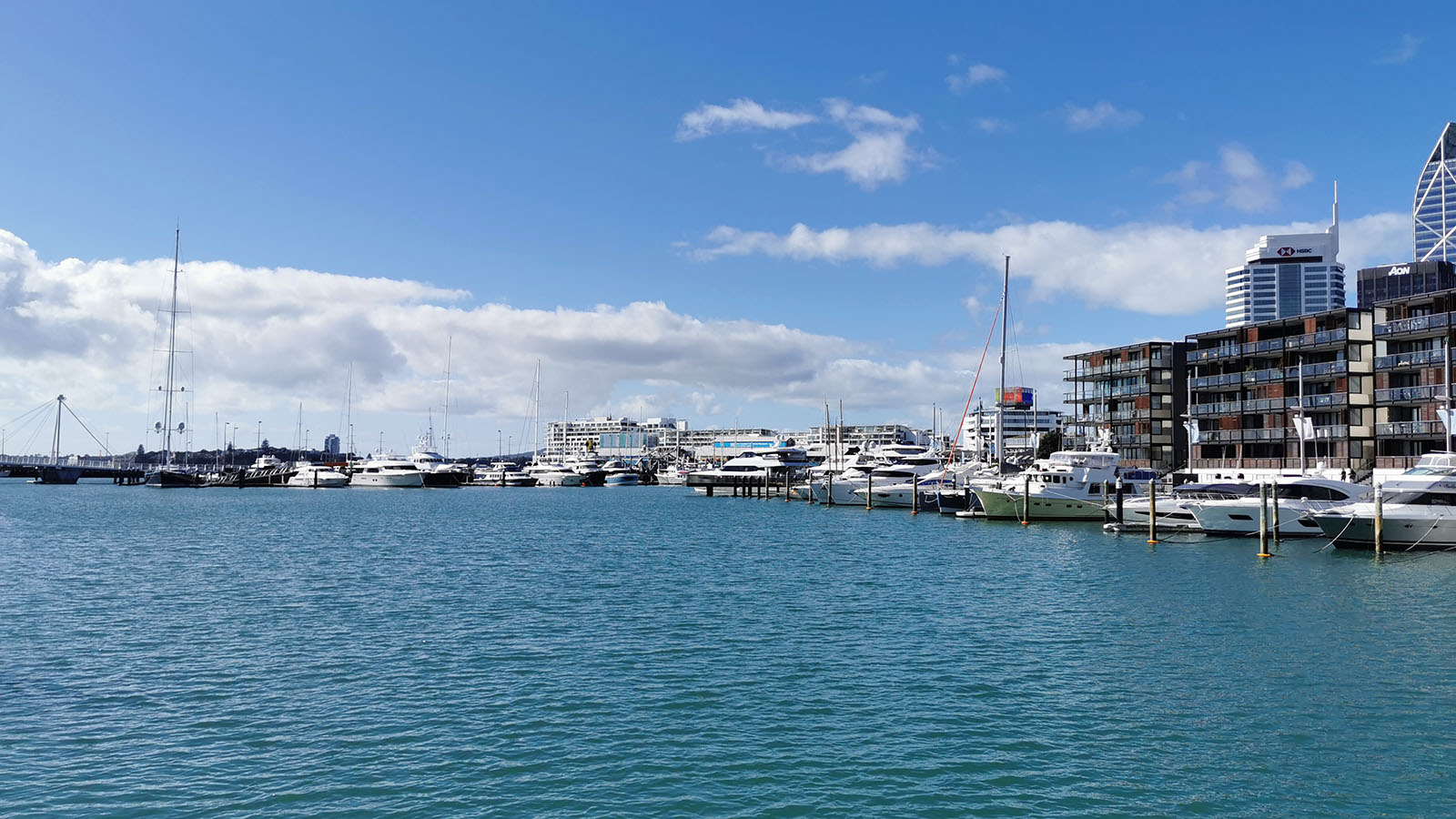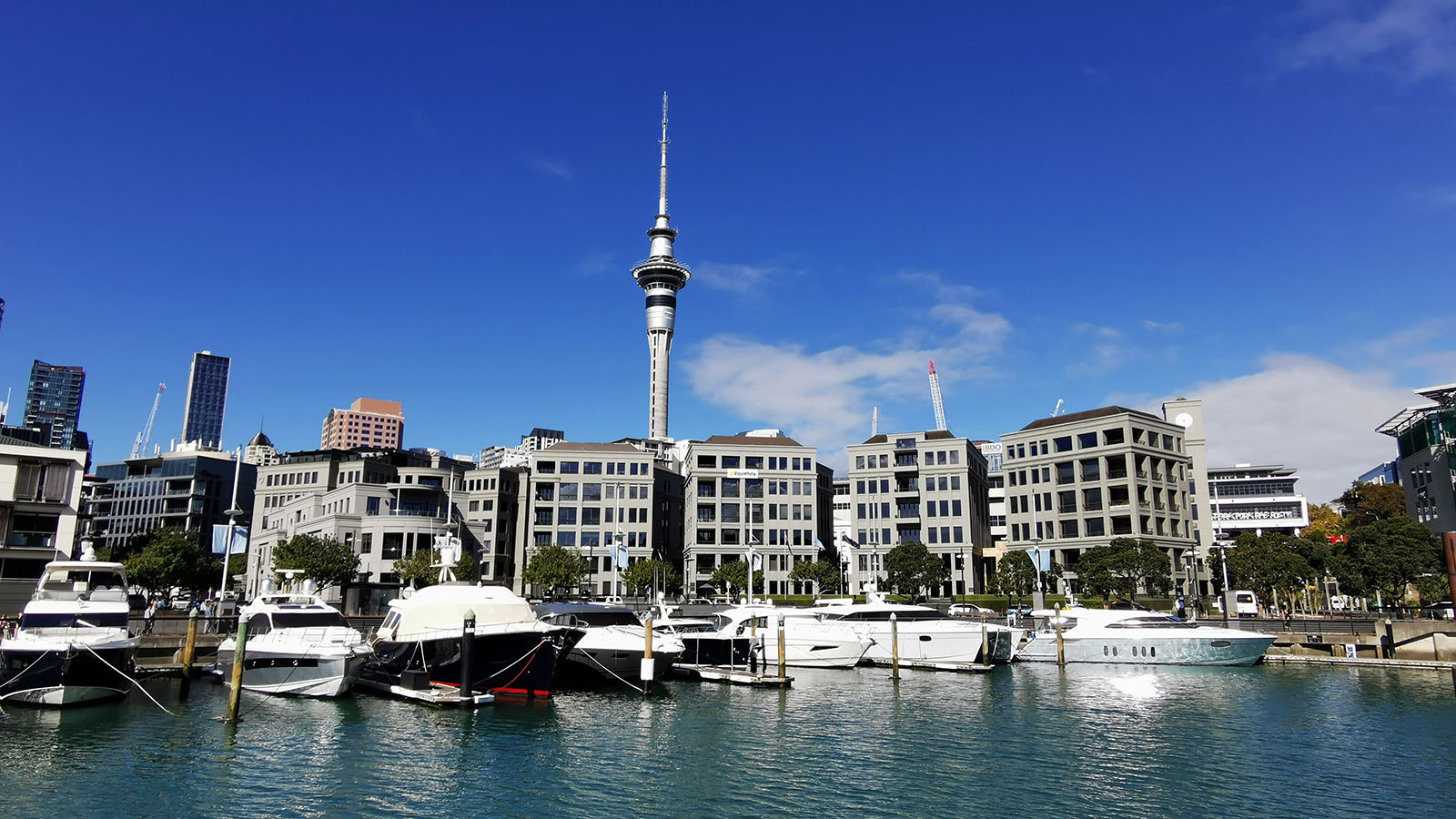 Sofitel Auckland Viaduct Harbour
I'm staying at the plush Sofitel Auckland Viaduct Harbour, which occupies a prime location right on the water. It's also conveniently at the 'city end' of the Viaduct.
In fact, the hotel's in such a great spot that I don't need to catch transport of any kind – other than to and from the airport. Everything I'm looking for is a quick stroll away, and the weather in early May is absolutely perfect for being outdoors.
Inside, my well-equipped Superior Room faces Auckland's beautiful mountains. There's a soaking tub and separate shower, plus a Juliet balcony for taking in the sunset. A pod coffee machine comes in handy for a quick pick-me-up.
My king bed is oh so comfortable. So much so that I doze off while enjoying a movie via Chromecast. Luckily, I'd already set my alarm for the next day!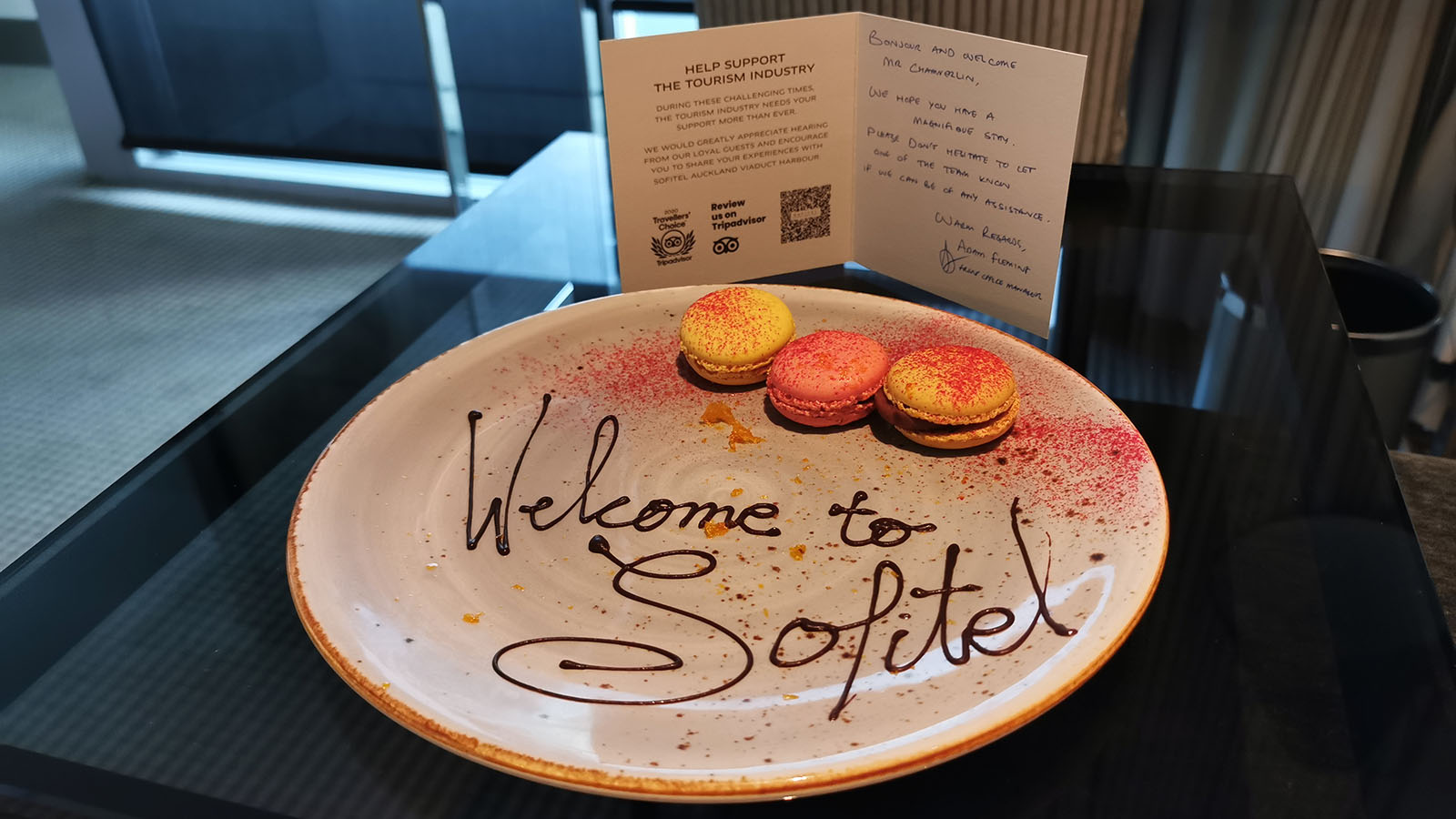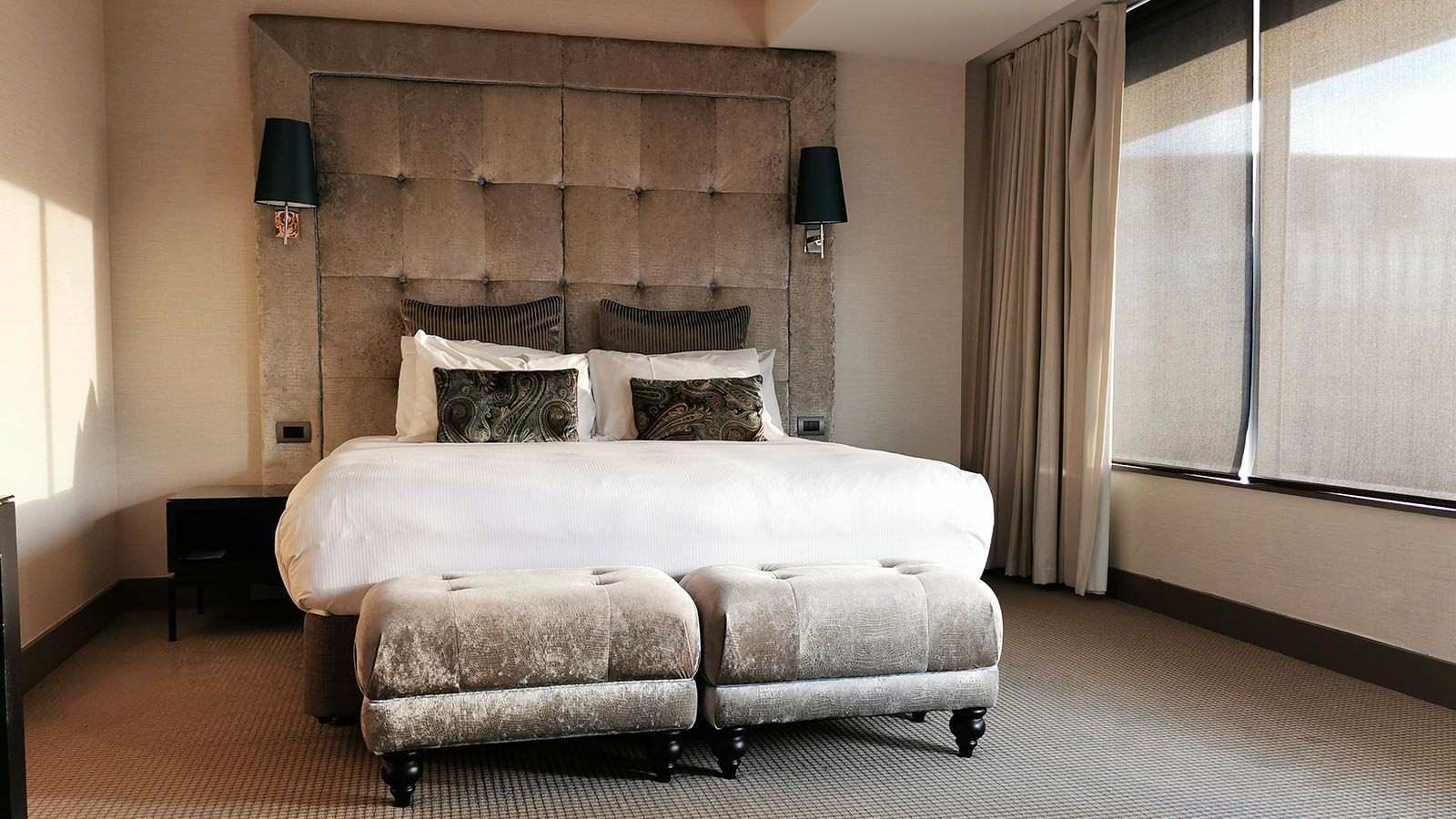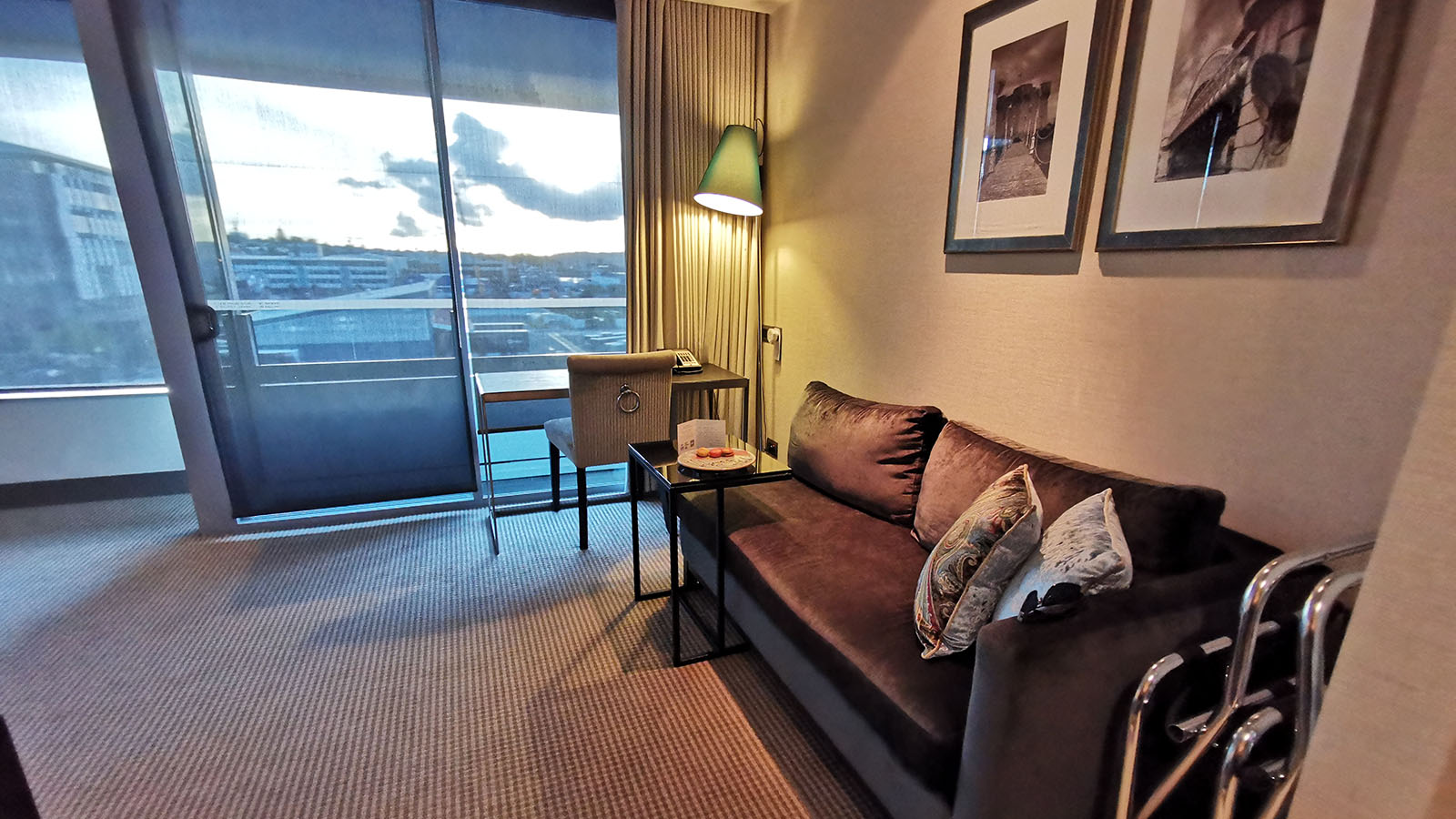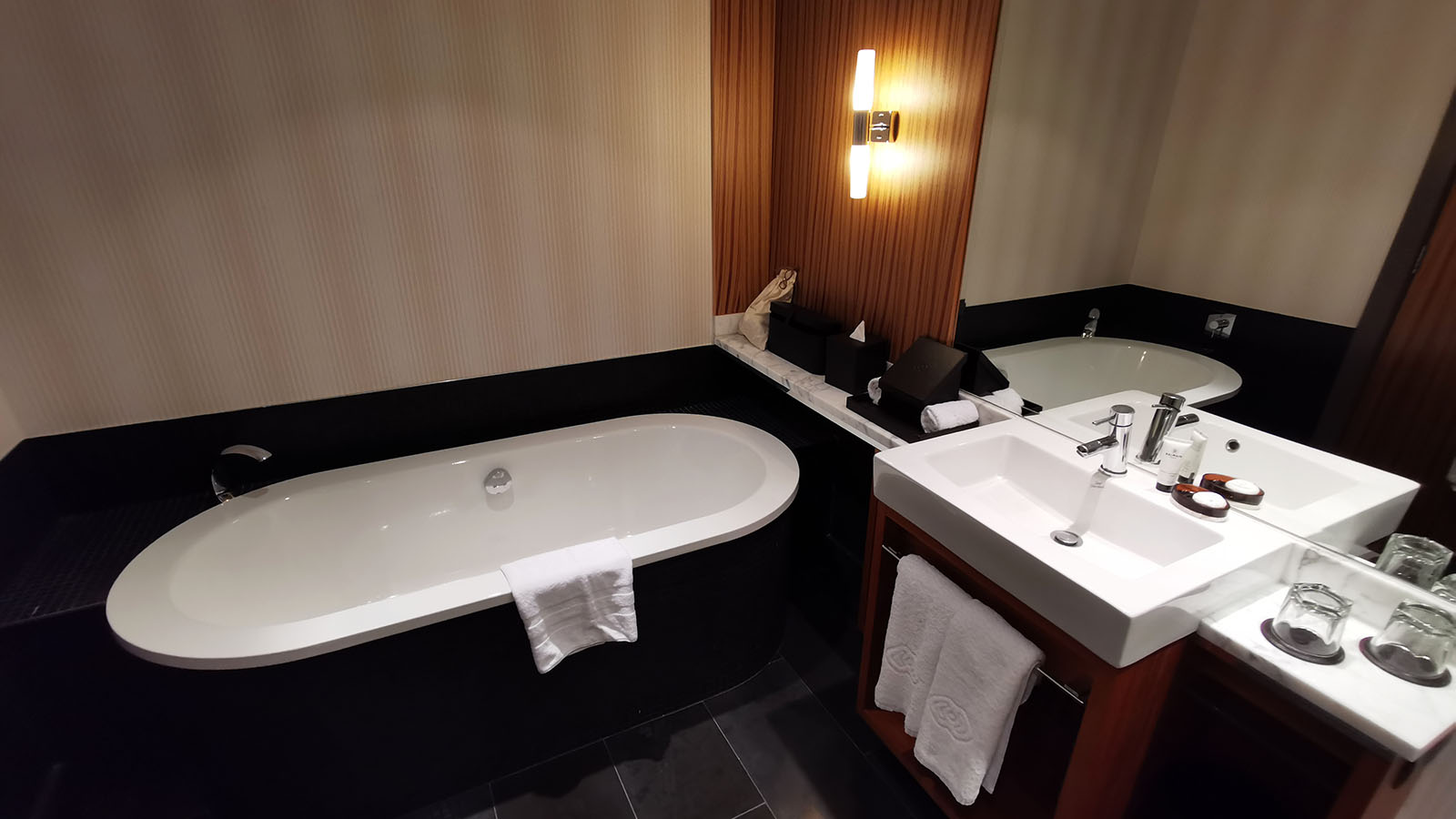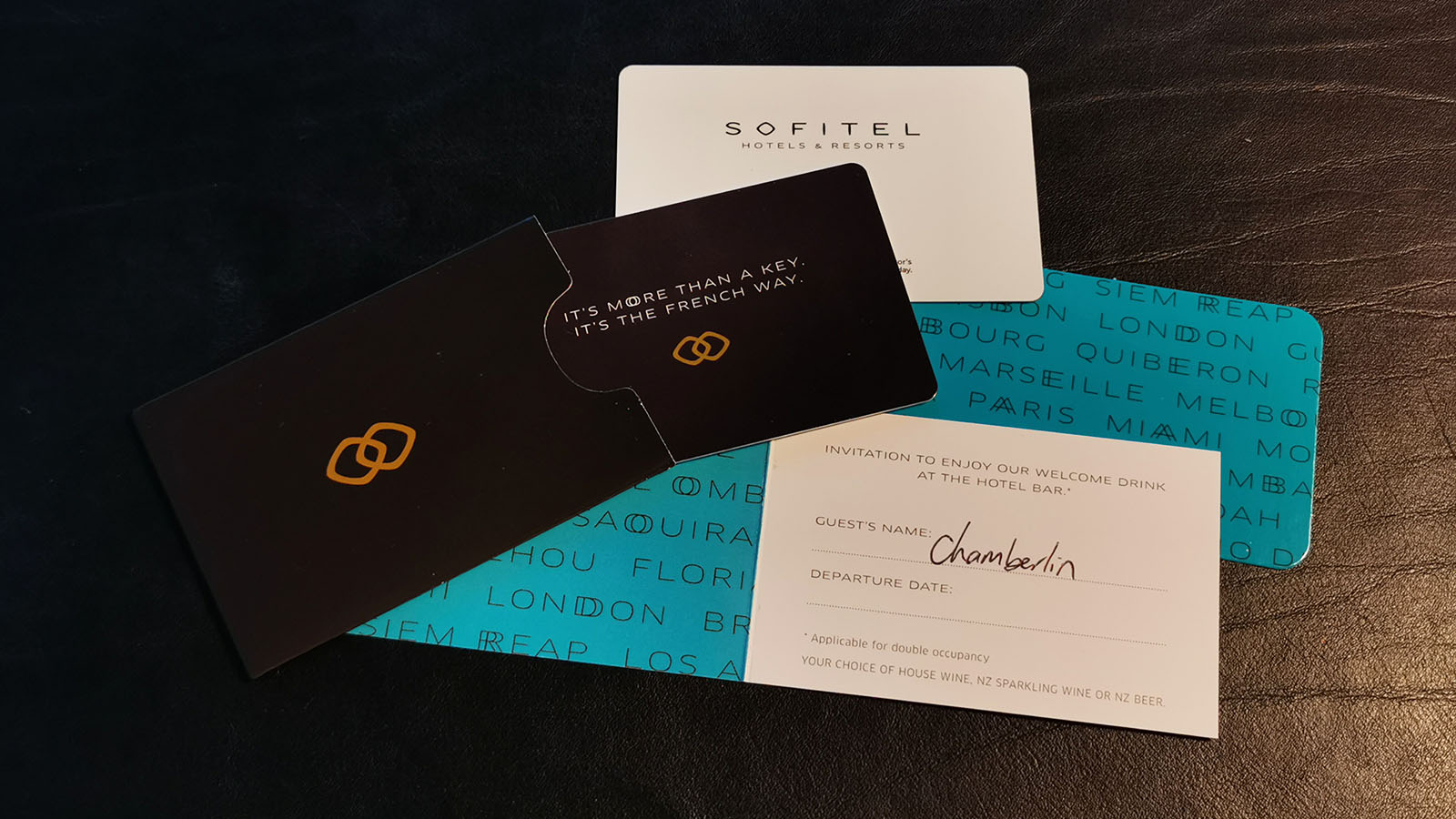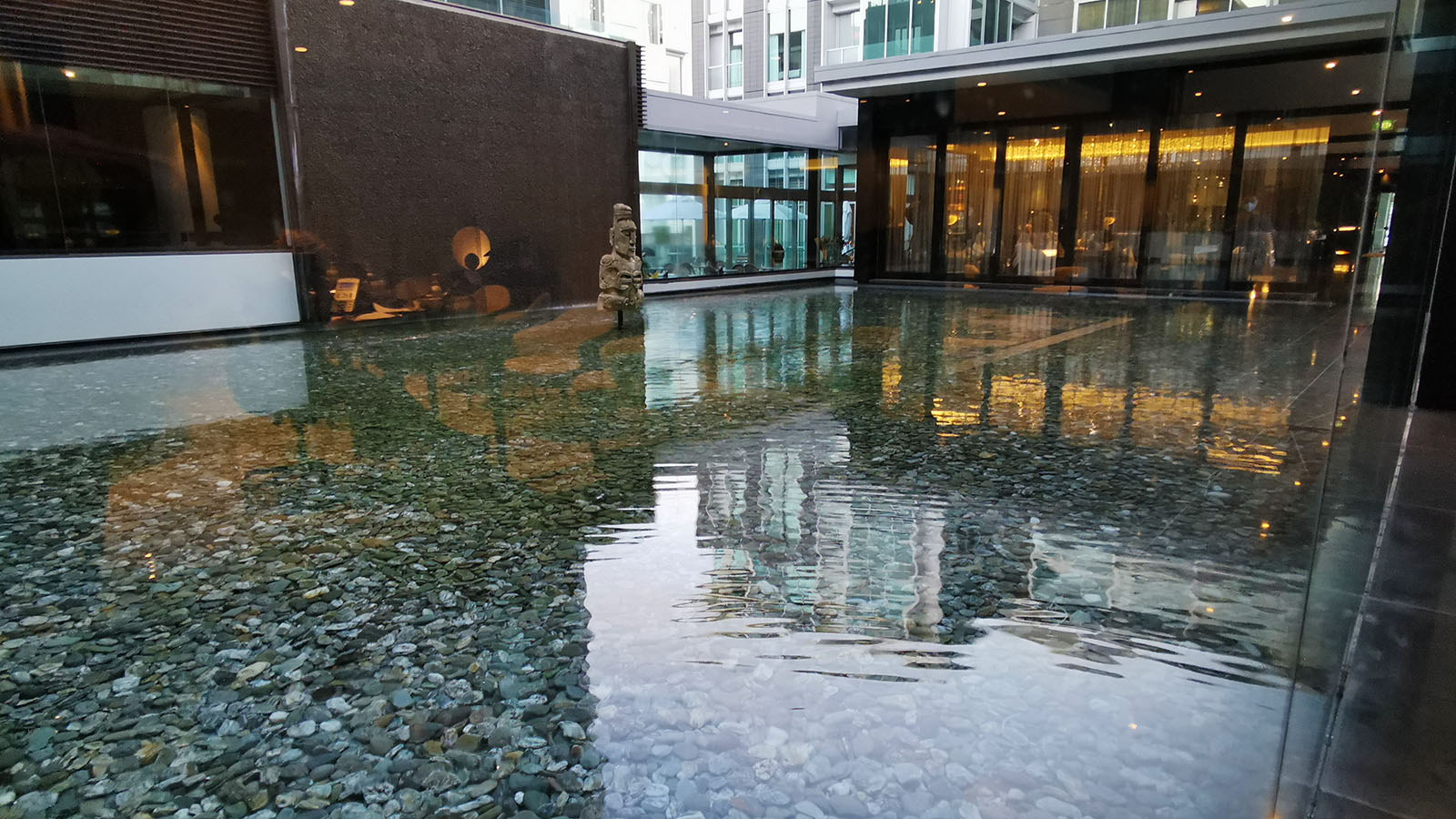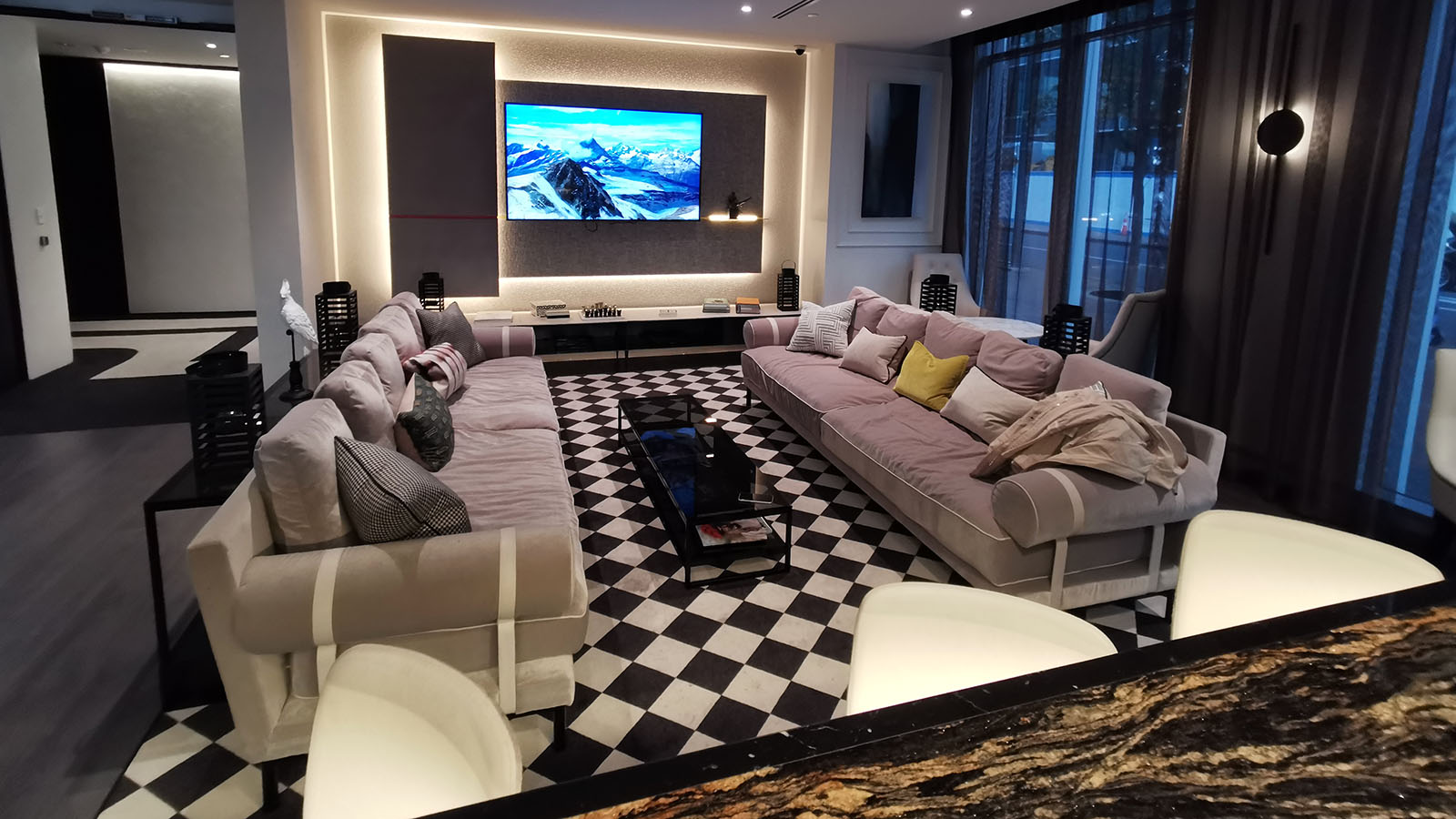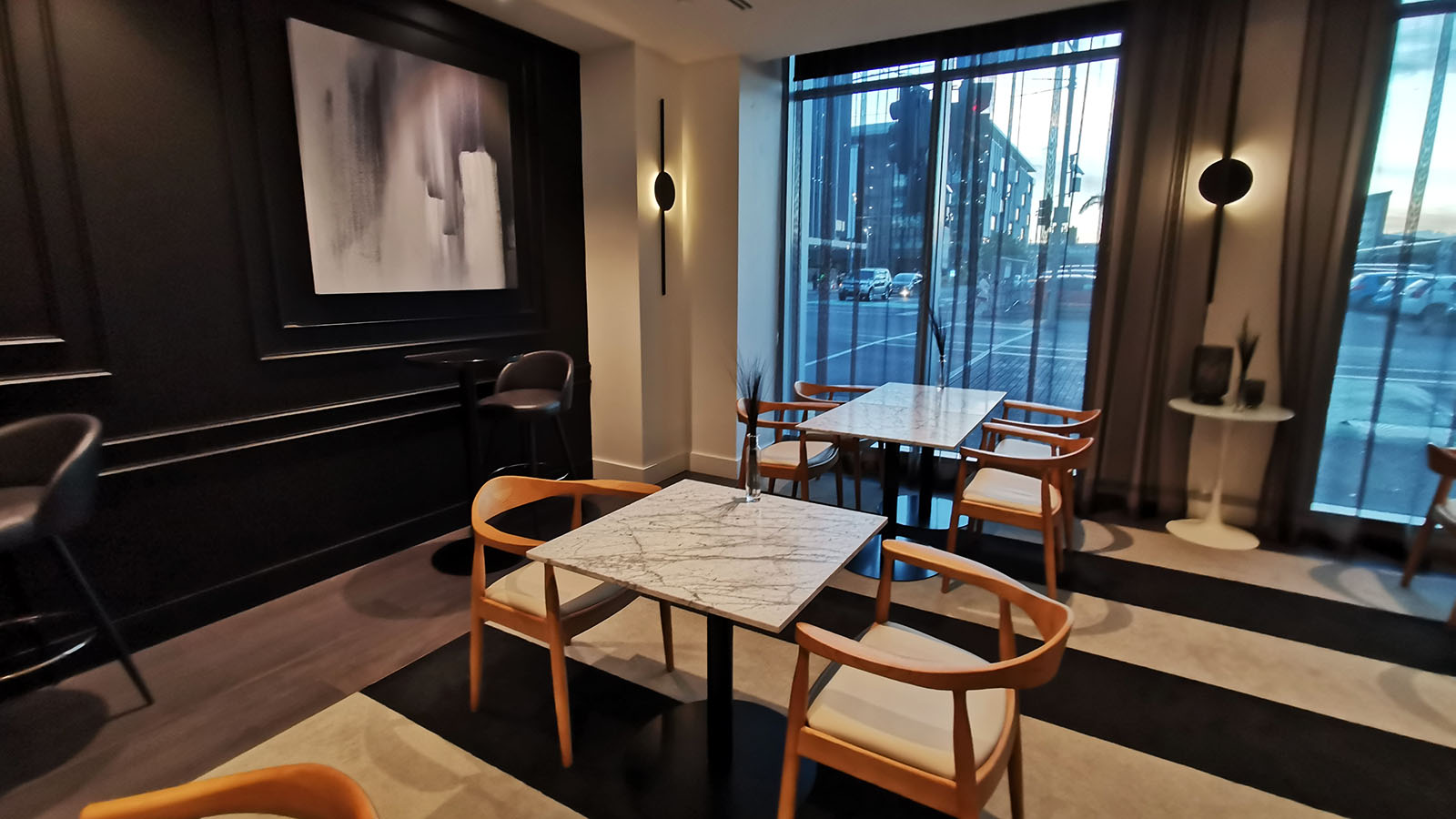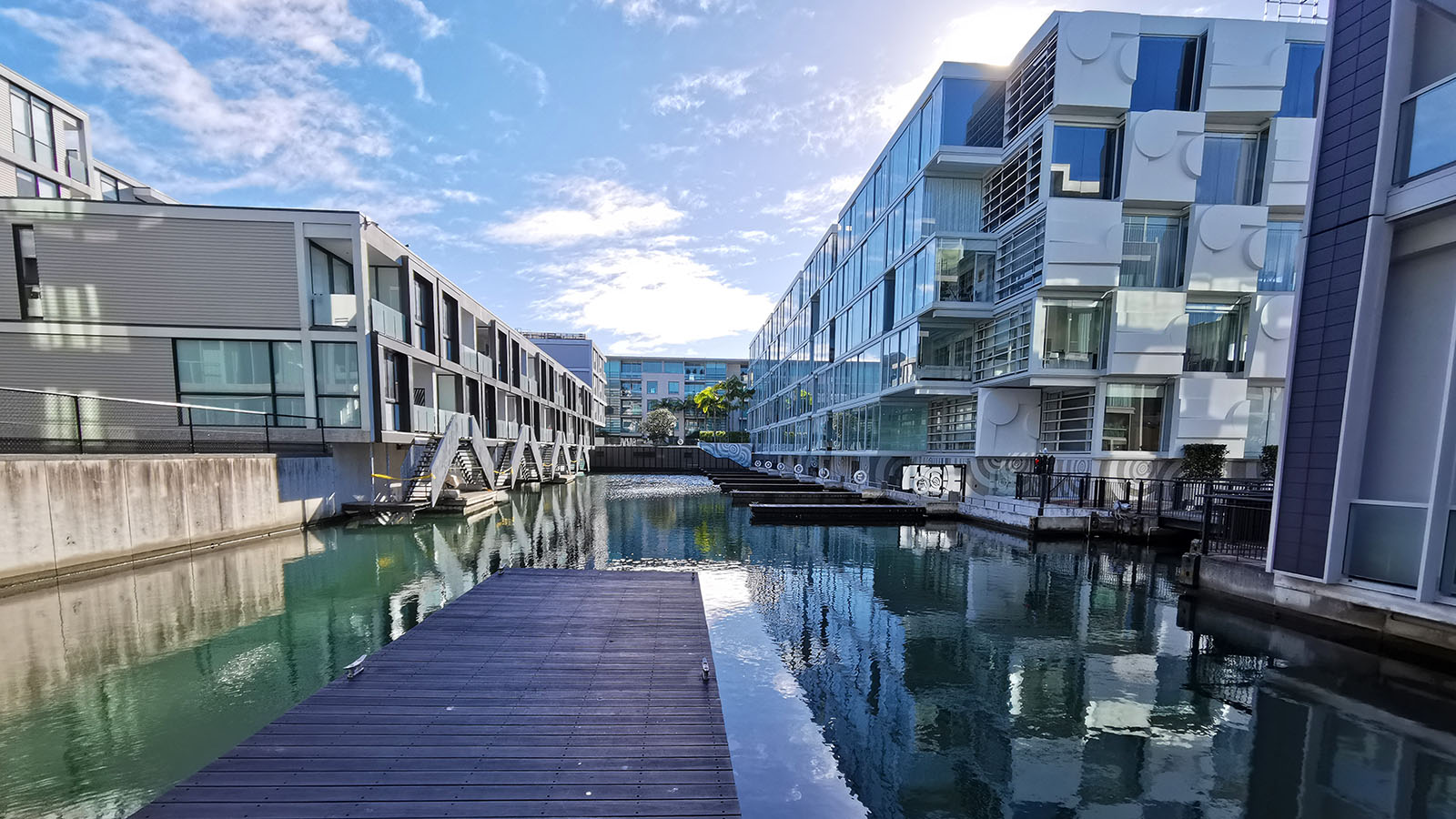 Dining at Sofitel Auckland Viaduct Harbour
Feeling energised after my comfortable journey in Qantas Business, I book dinner at Sofitel's La Marée restaurant.
I settle in with a glass of Laurent Perrier Champagne, enjoyed with a view of Auckland's illuminated Sky Tower. It's a harbourside hotel, so it's only fitting to pair my bubbles with seafood. I start with the delicious char-grilled octopus, before moving on to the Ora king salmon. The crispy skin lends a salty kick to the dish, and it's hard to go past a side of buttery potato purée.
Come dessert, the 'manuka, chocolate and earl grey' dish is calling my name. I've not tried earl grey ice cream before, but it's enlightening. Who knew?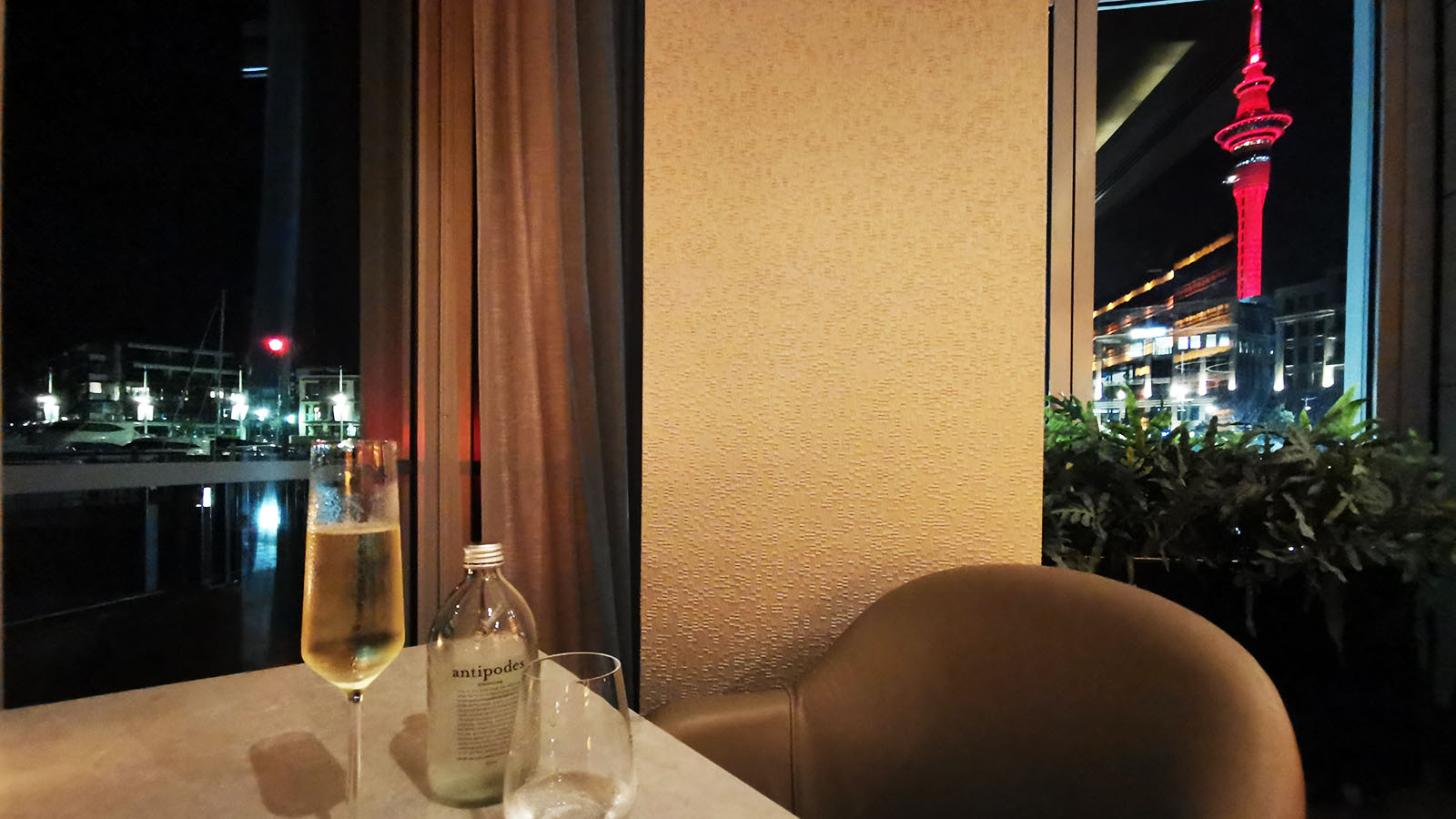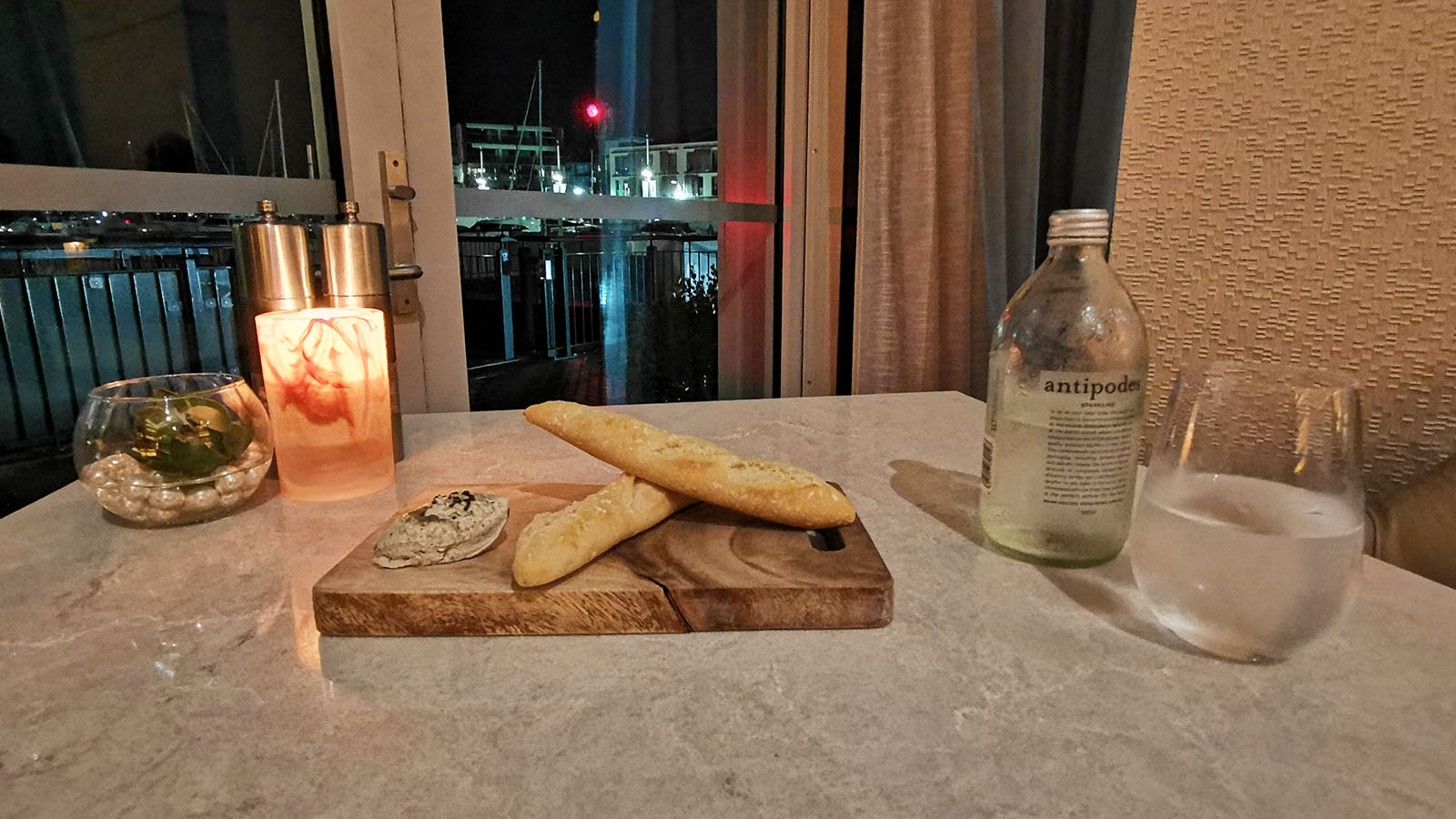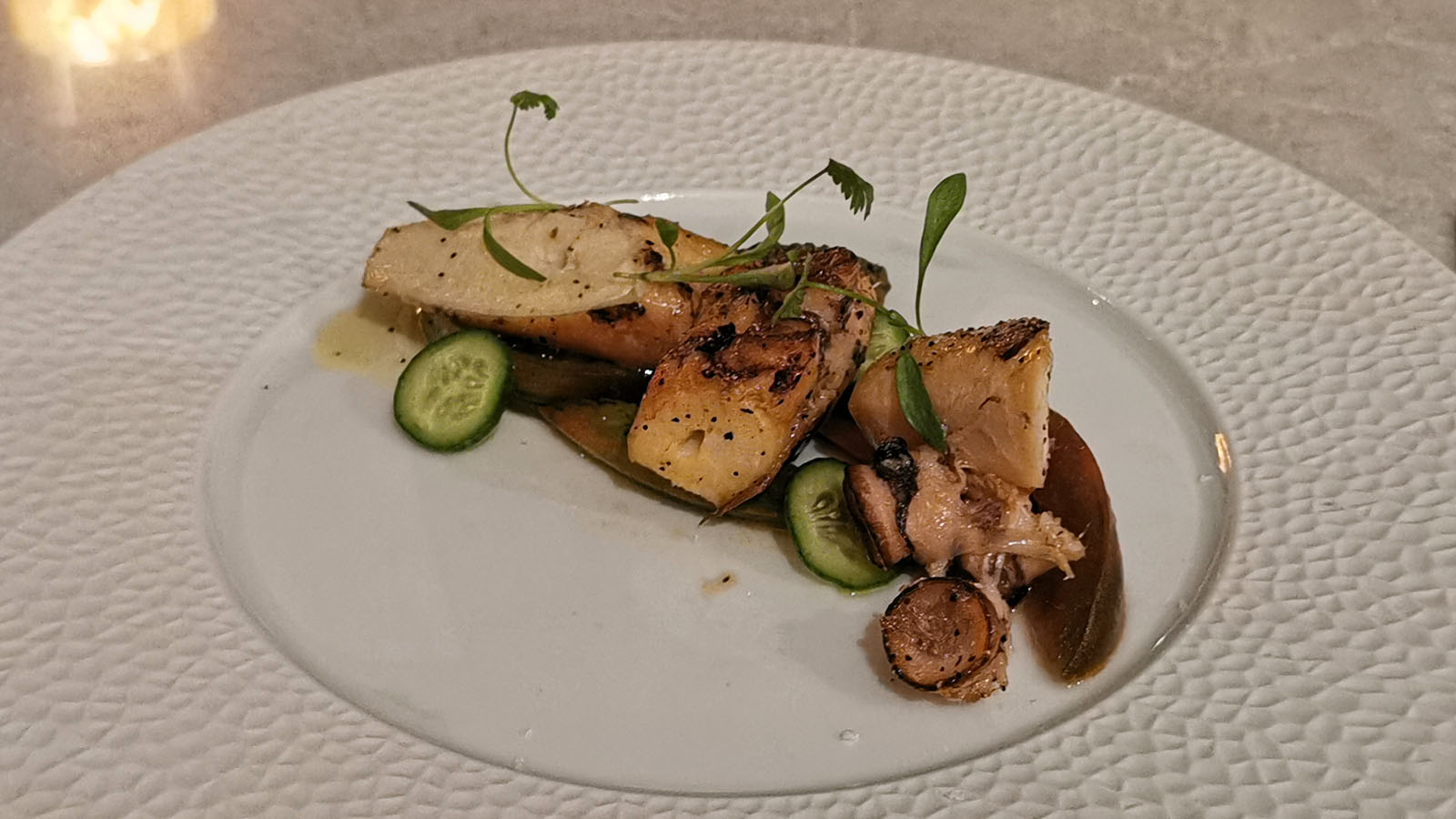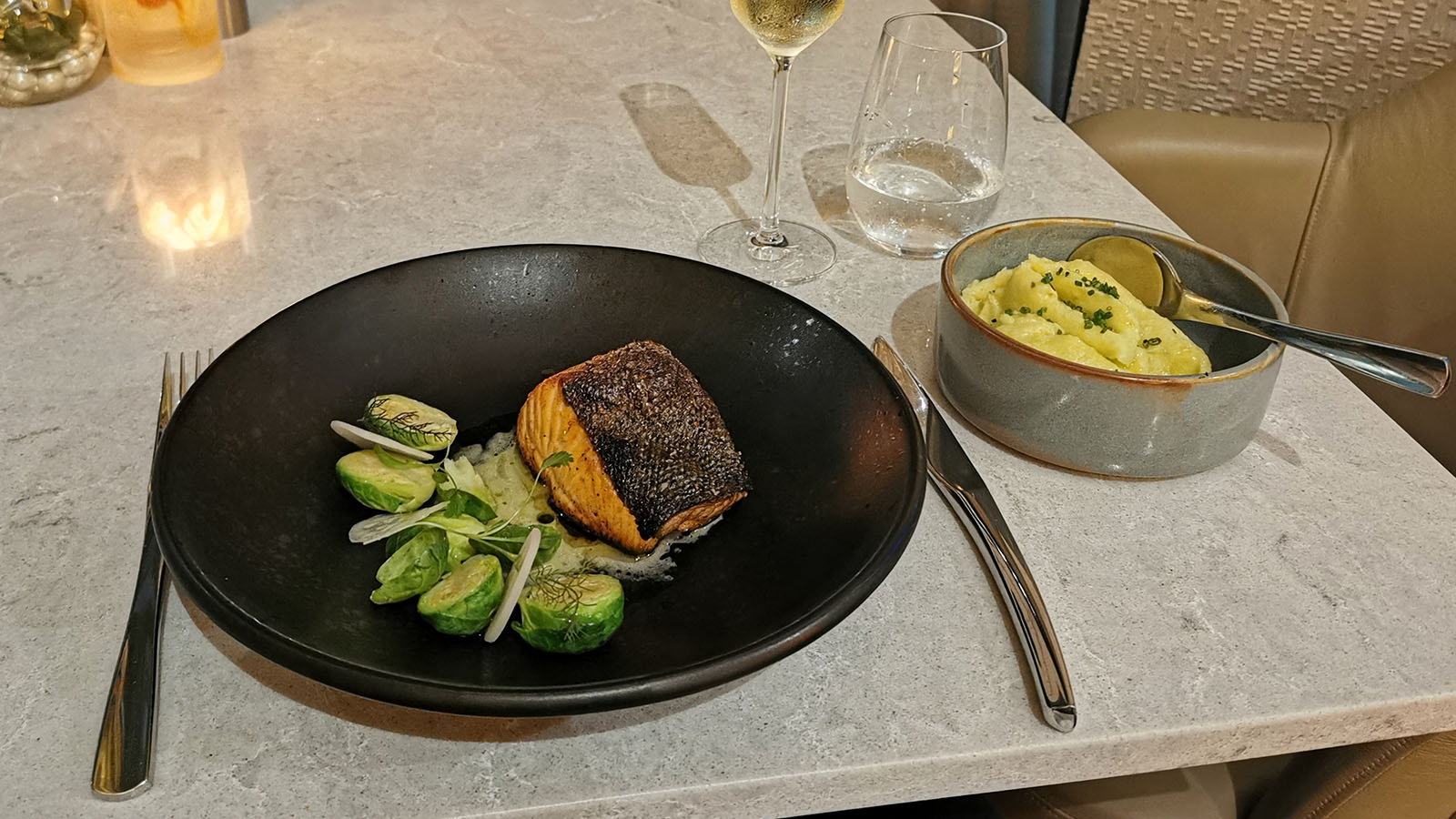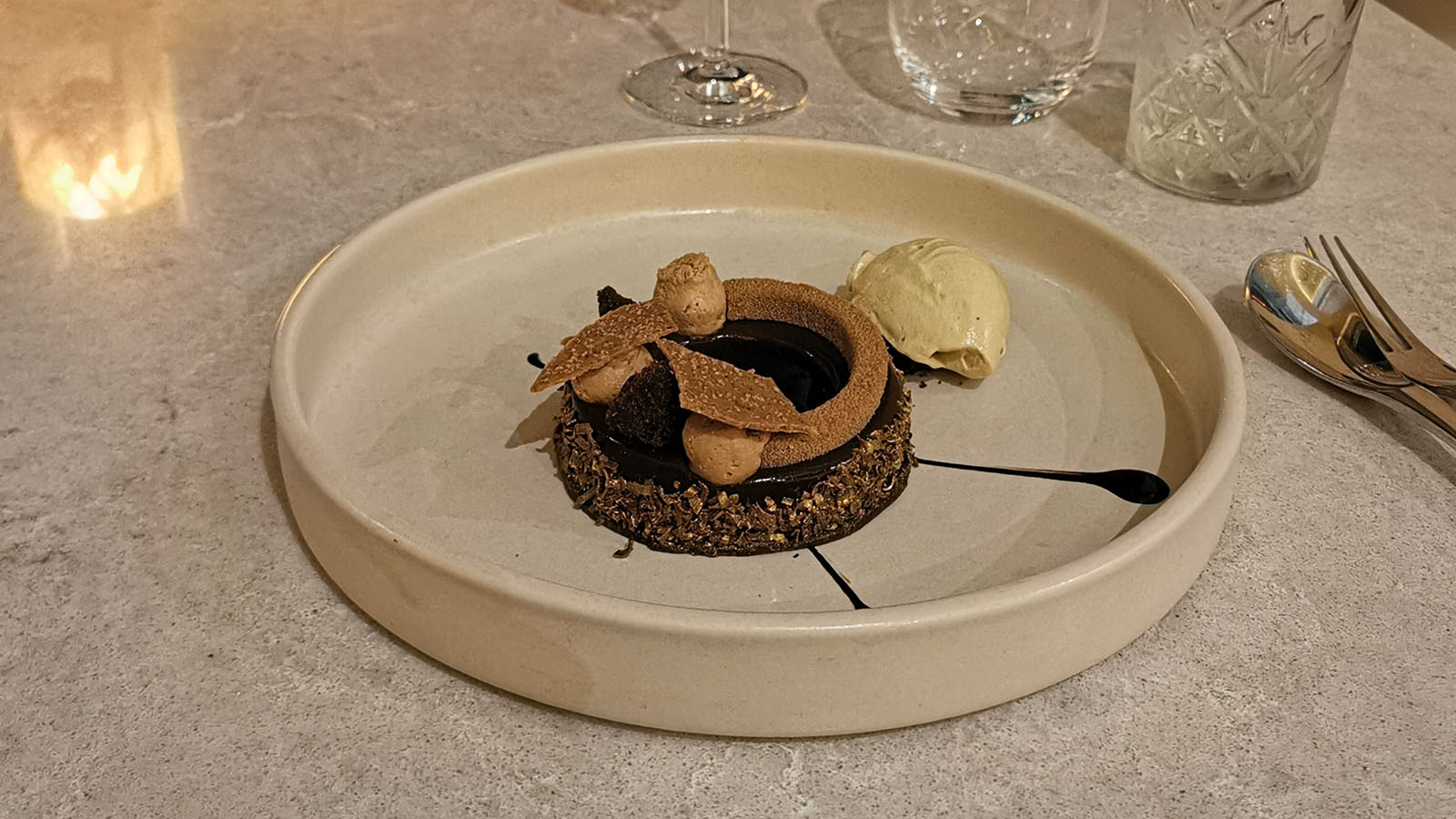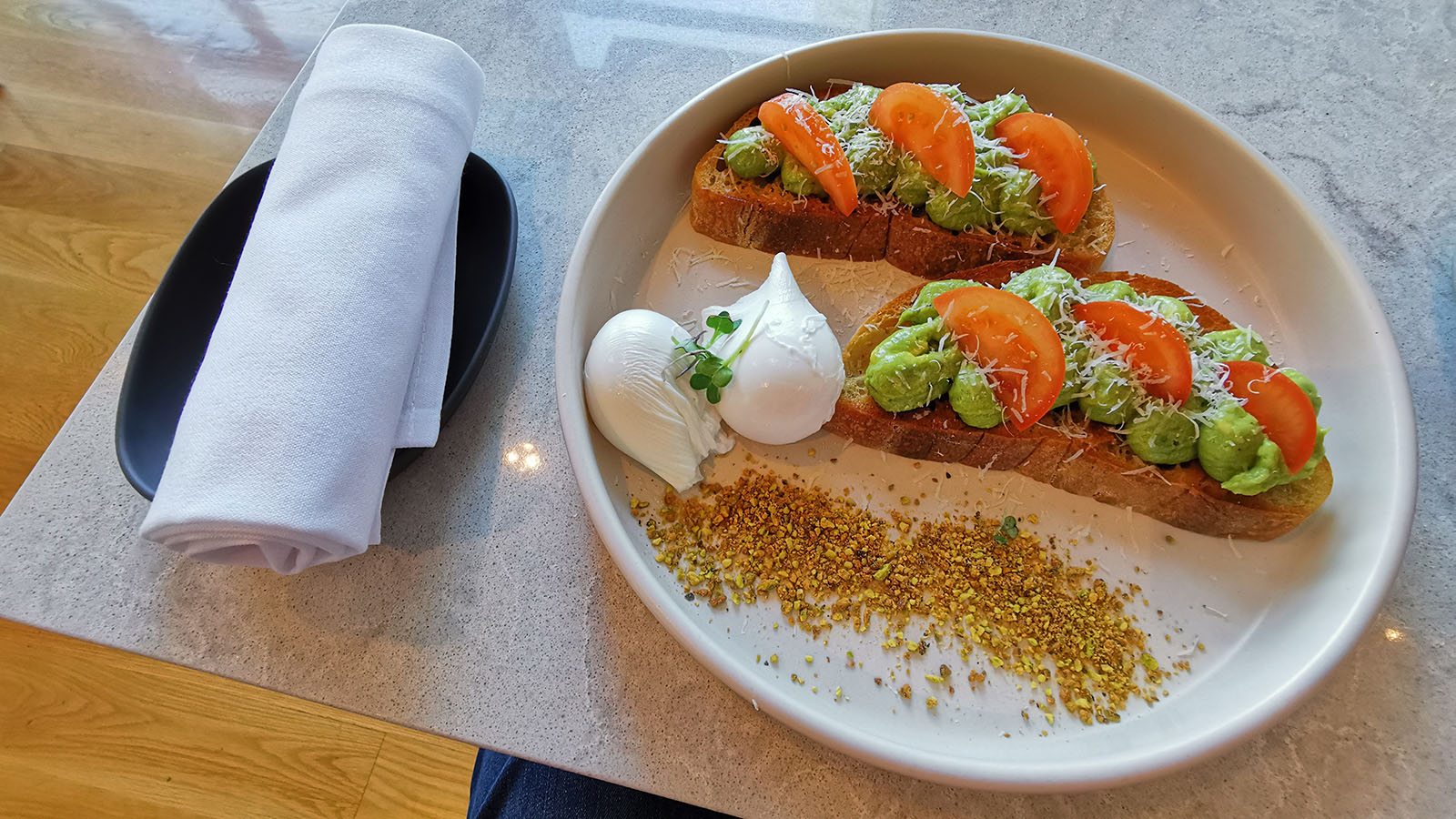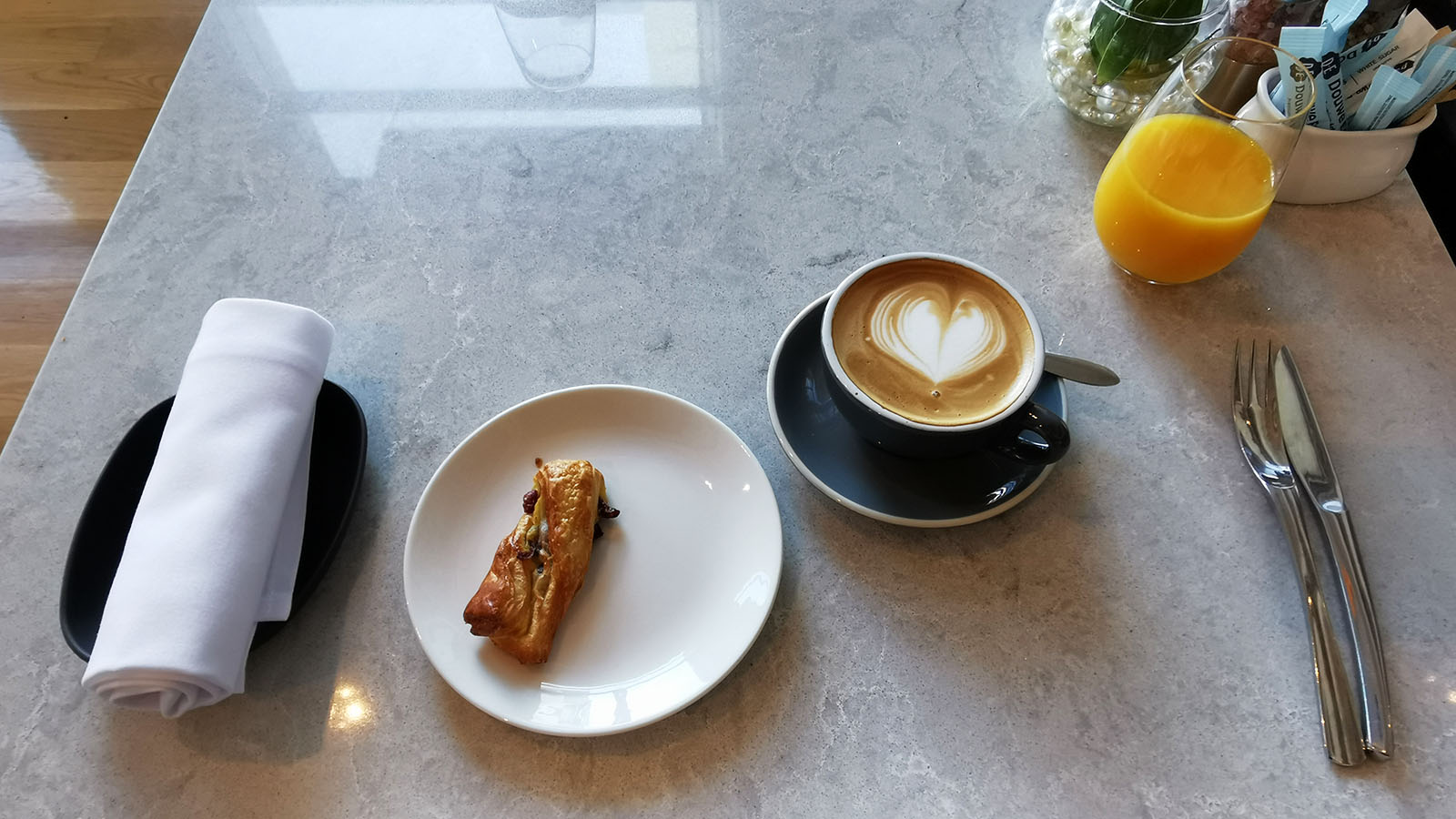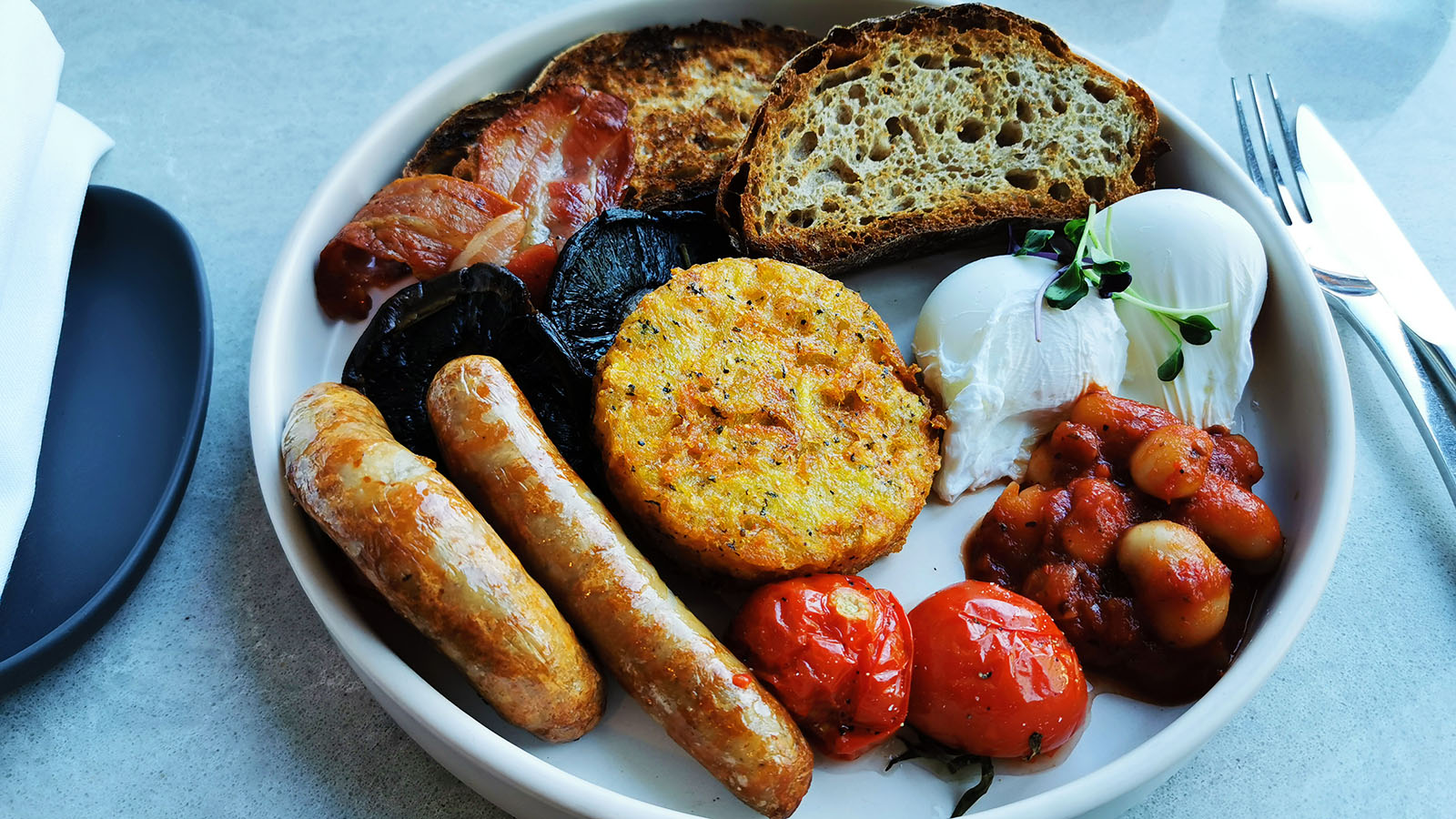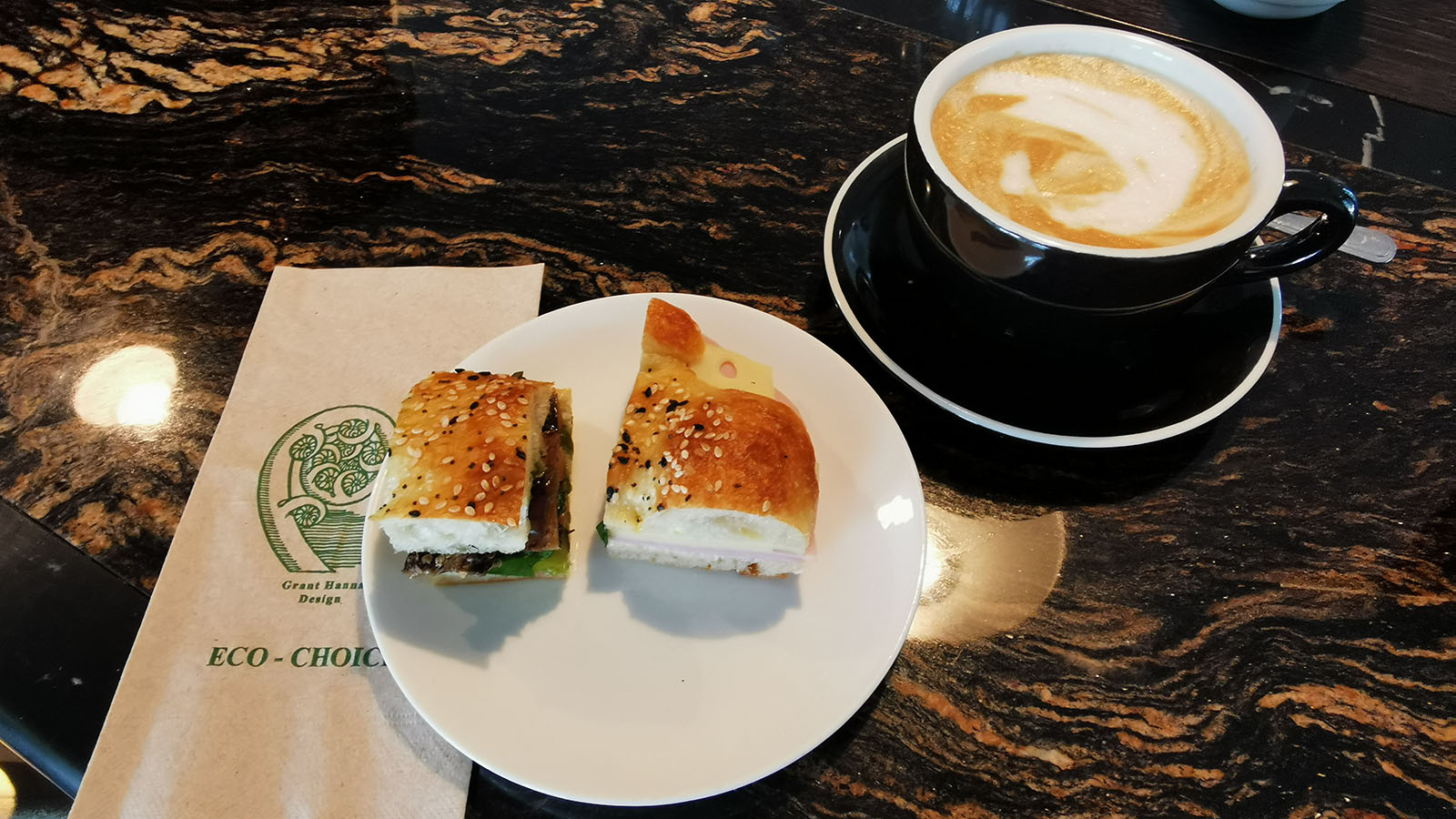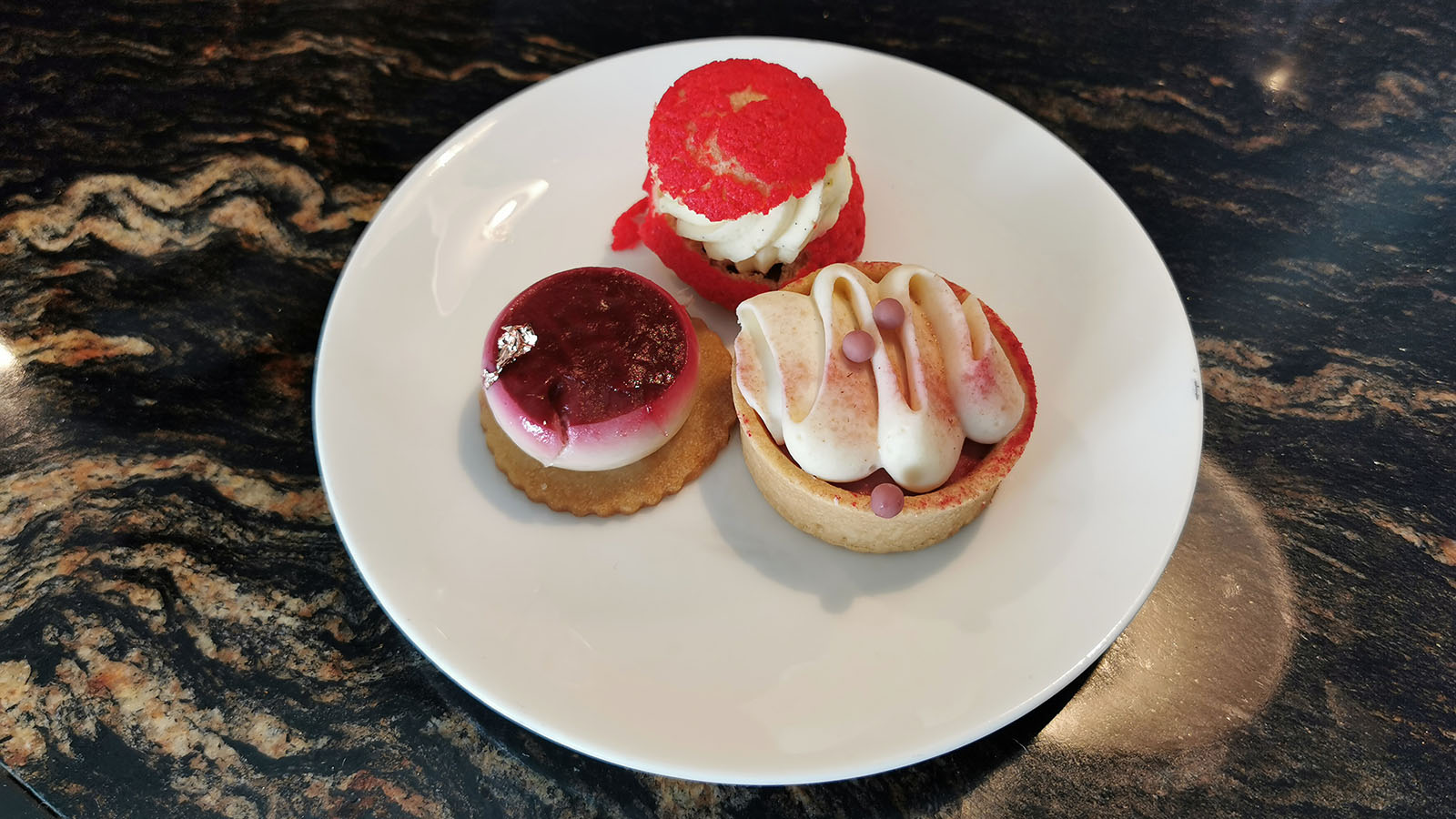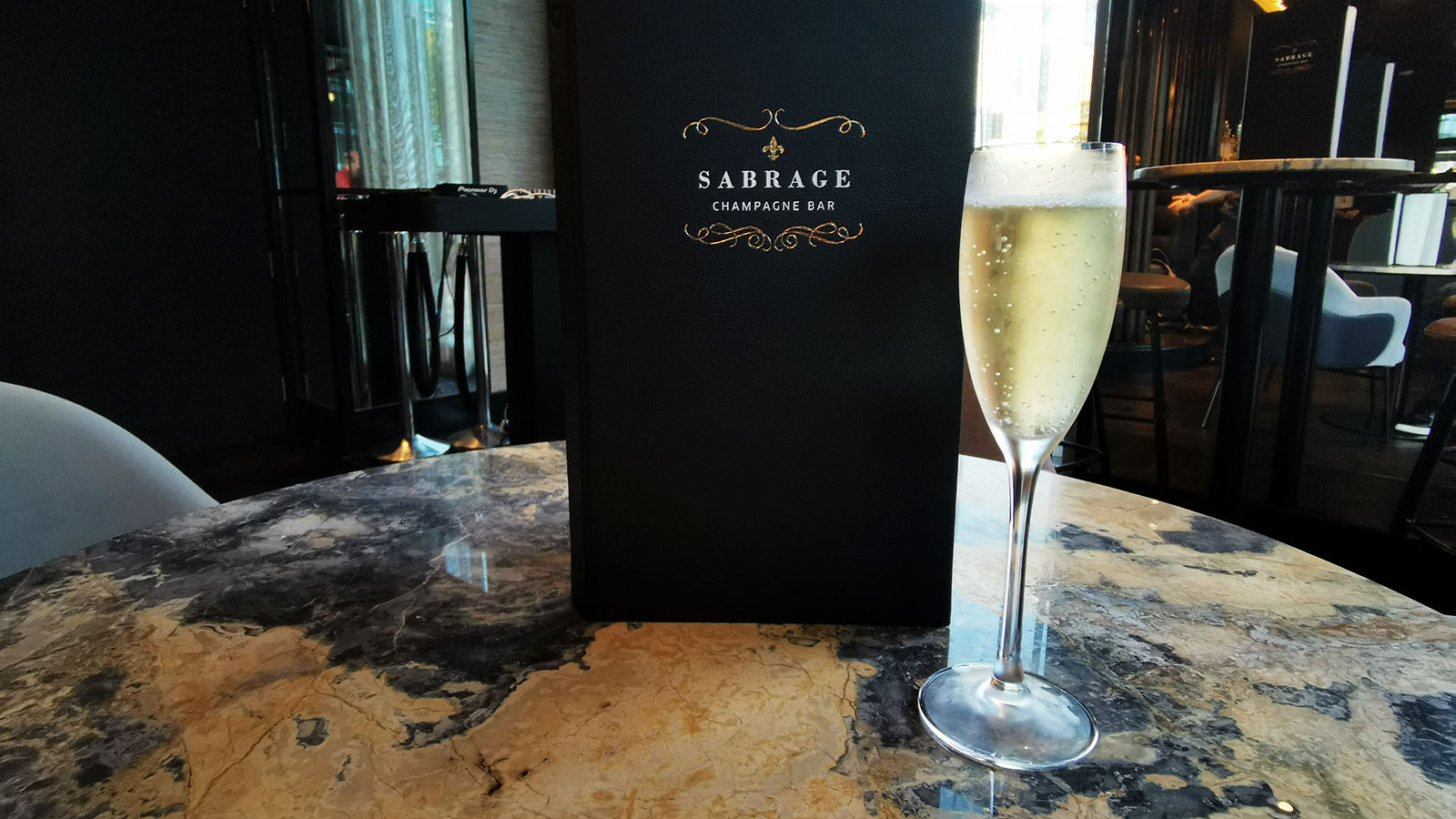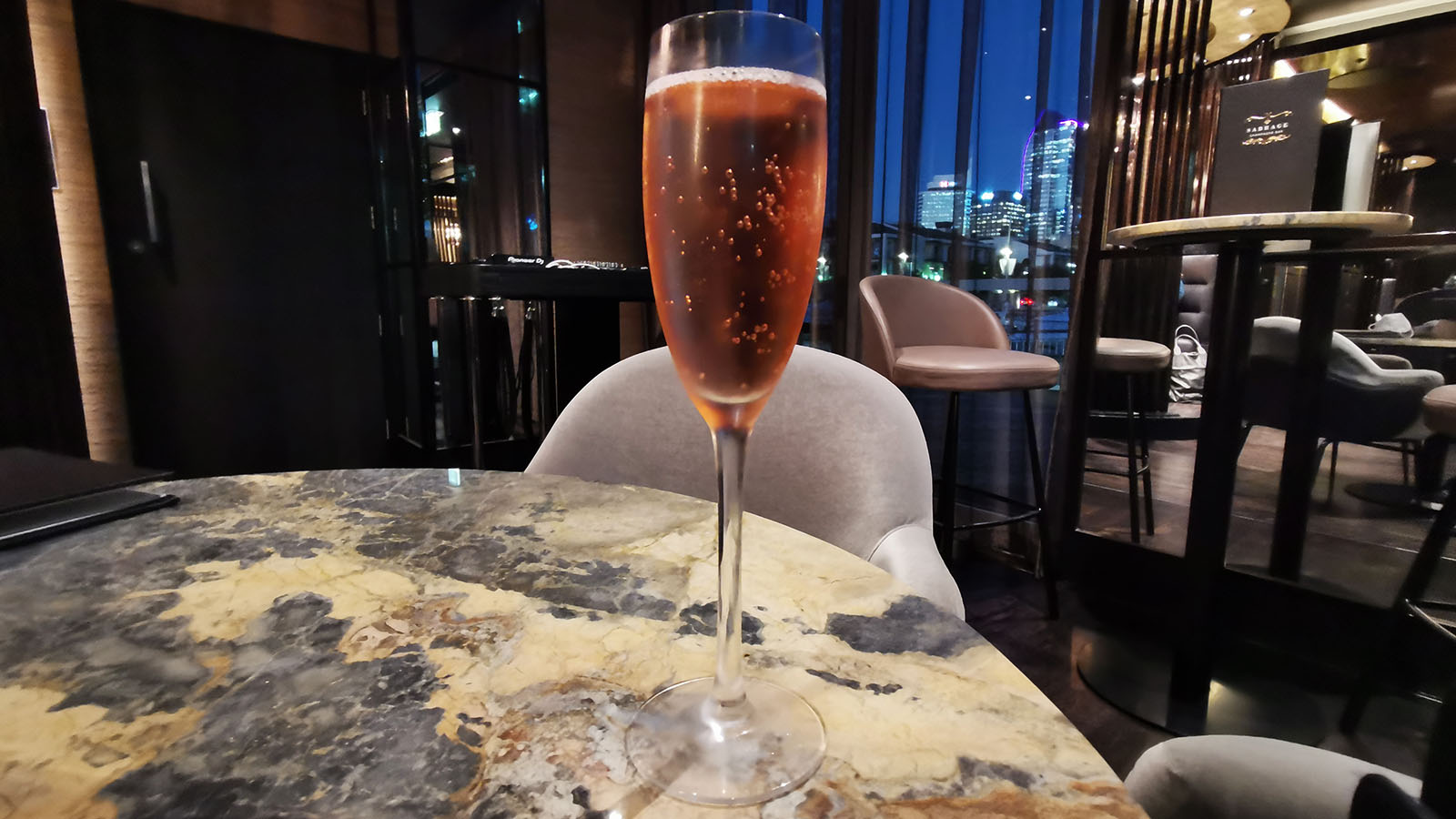 Fast-forward to breakfast, and my morning meal comes gratis, courtesy of my Accor Live Limitless Platinum status. There's a light buffet for grazing, along with a choice of tasty à la carte dishes.
Sofitel Auckland Viaduct Harbour is also home to a stylish Club Millésime lounge. You'll get access by booking a Club room, or via status (ALL Platinum and above). I enjoy afternoon tea here each day – the tasty finger sandwiches and sweet treats are worth the pit stop alone – plus canapés and drinks in the evening.
And don't pass up a visit to Sabrage Champagne Bar. Here, a welcome drink voucher (gratis for ALL Silver and above) unlocks a respectable glass of NZ sparkling. I move on to Mumm Grand Cordon Rosé from the sumptuous Champagne list, before finishing with a Hendricks-based 'South Side' cocktail. It's thirsty work.
What to do in Auckland
There's a bounty of things to do in scenic Auckland – many of them handily located near my hotel. Here's a taste to get you started.
Stretch your legs around Viaduct Harbour
You can't stay in this beautiful part of the city and not take a leisurely stroll around. In fact, from the time I checked in until the time I left, everything was easily accessible on foot.
The Sofitel's located on Viaduct Harbour, which is a great starting point. I follow the paths around the water, soaking up the fresh air and stunning views. And if you hear a siren going off, don't panic! That's just the pedestrian bridge preparing to tilt open, making way for a vessel to zip through.
There are plenty of waterfront bars and restaurants in this area too – great for exploring your culinary options beyond the hotel itself.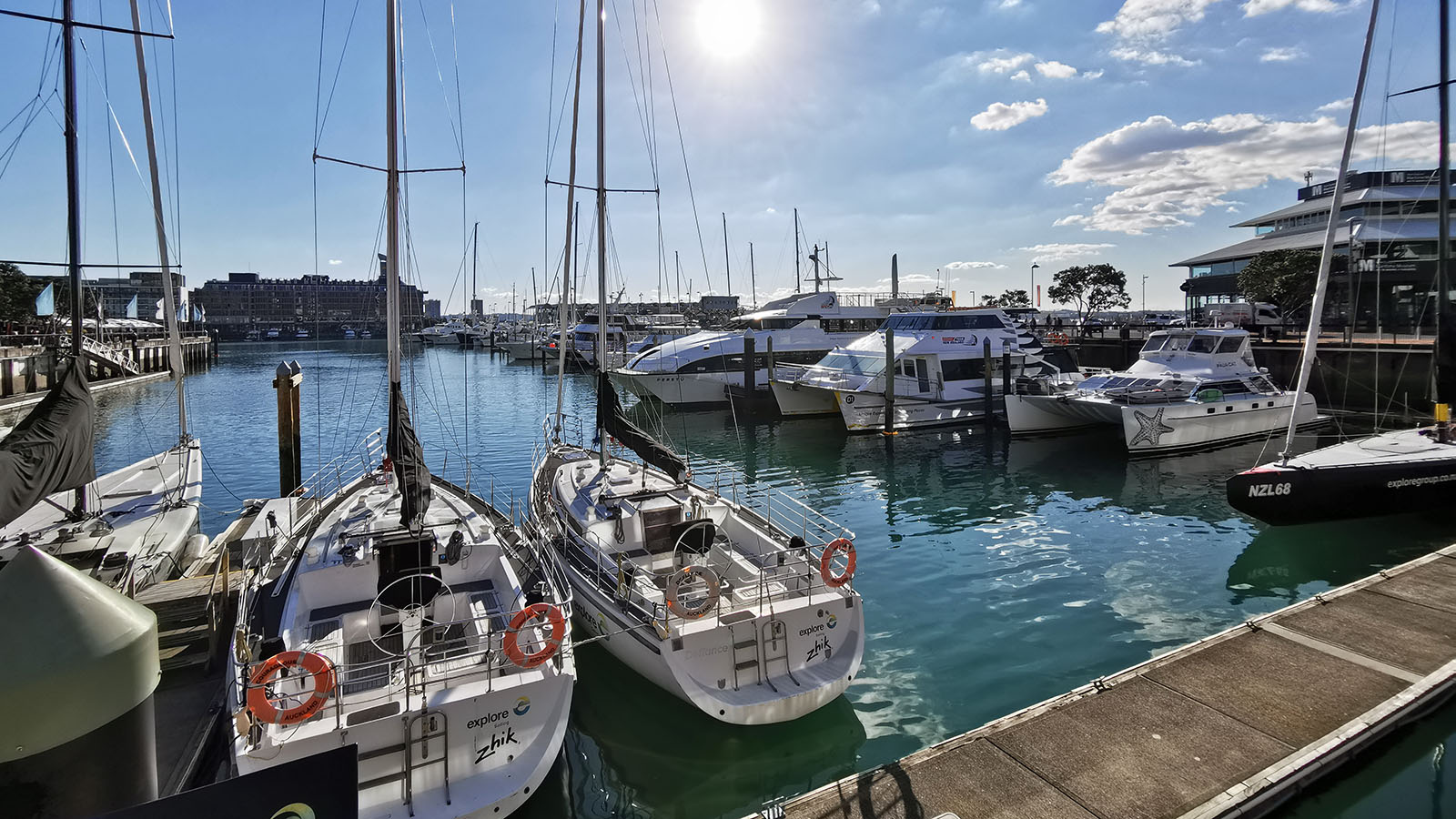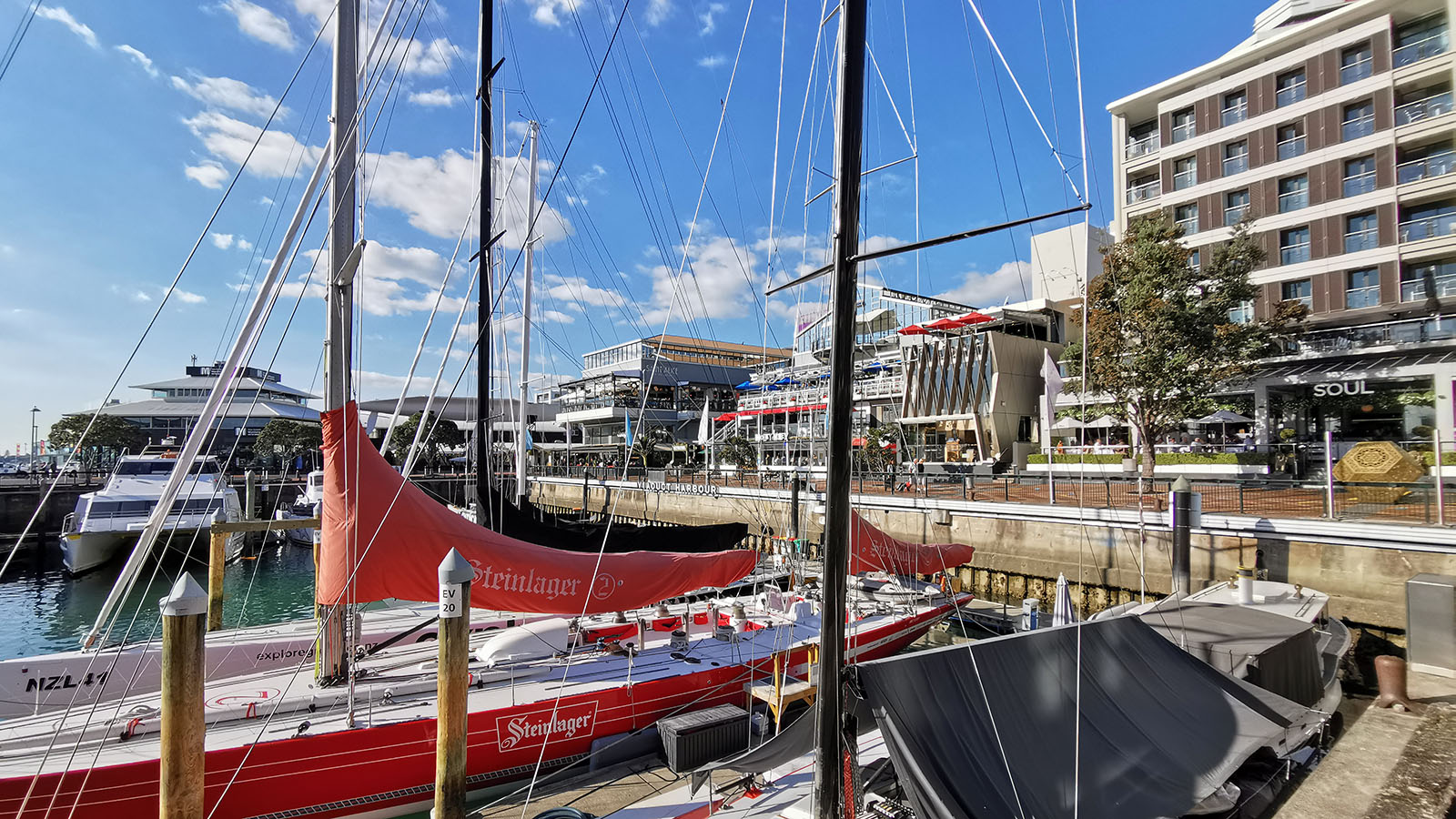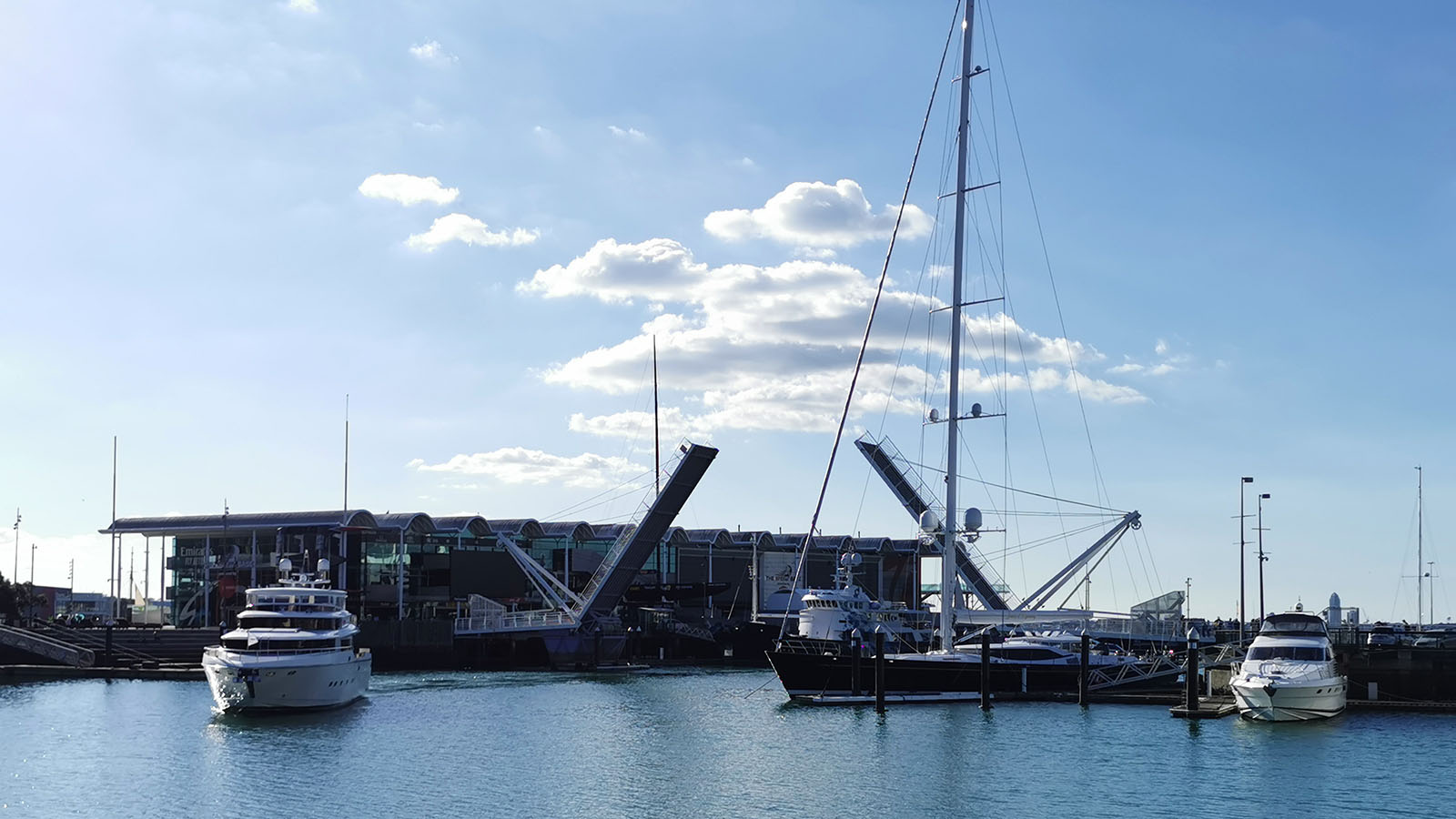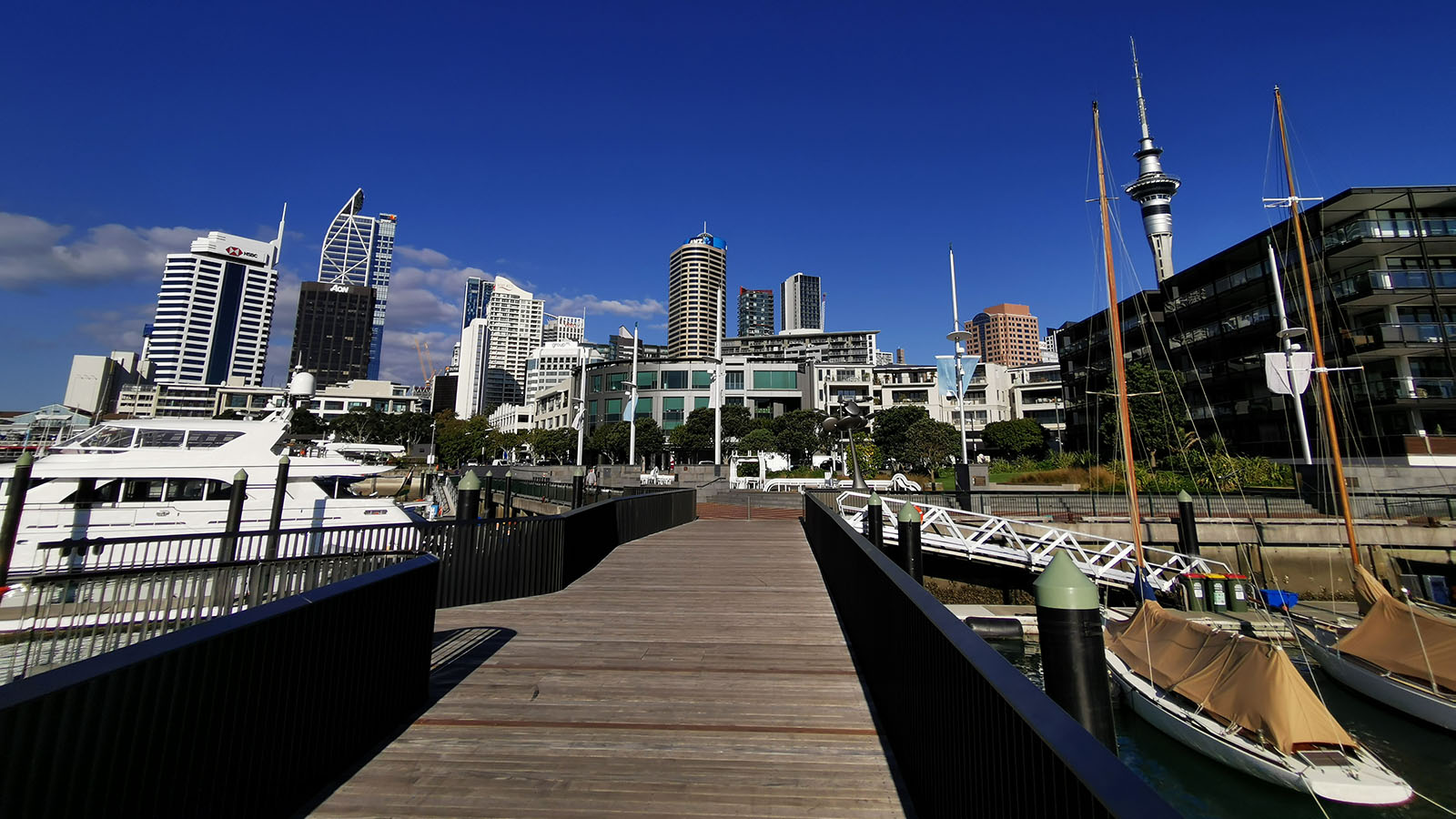 Sail from the New Zealand Maritime Museum
Viaduct Harbour is also home to the New Zealand Maritime Museum. There's a good display on shore that's well worth exploring, but the real highlight is heading onto the harbour for an invigorating sail. For NZ$53, a single ticket covers you for both land and sea (otherwise, a museum-only ticket is otherwise NZ$20). Be sure to book online early to avoid missing out.
We board the Ted Ashby right on time. It's a perfect day for sailing – sunny but brisk. Soon, I'm recruited by the crew to help raise the 'throat' (one side of the sail). Before long, we're floating off. Mission accomplished!
We sail around the harbour and under the Auckland Harbour Bridge for a blissful hour. It's a great way to see the most beautiful part of the city. Back on dry land, I spend a while exploring the Maritime Museum – included with my sailing ticket.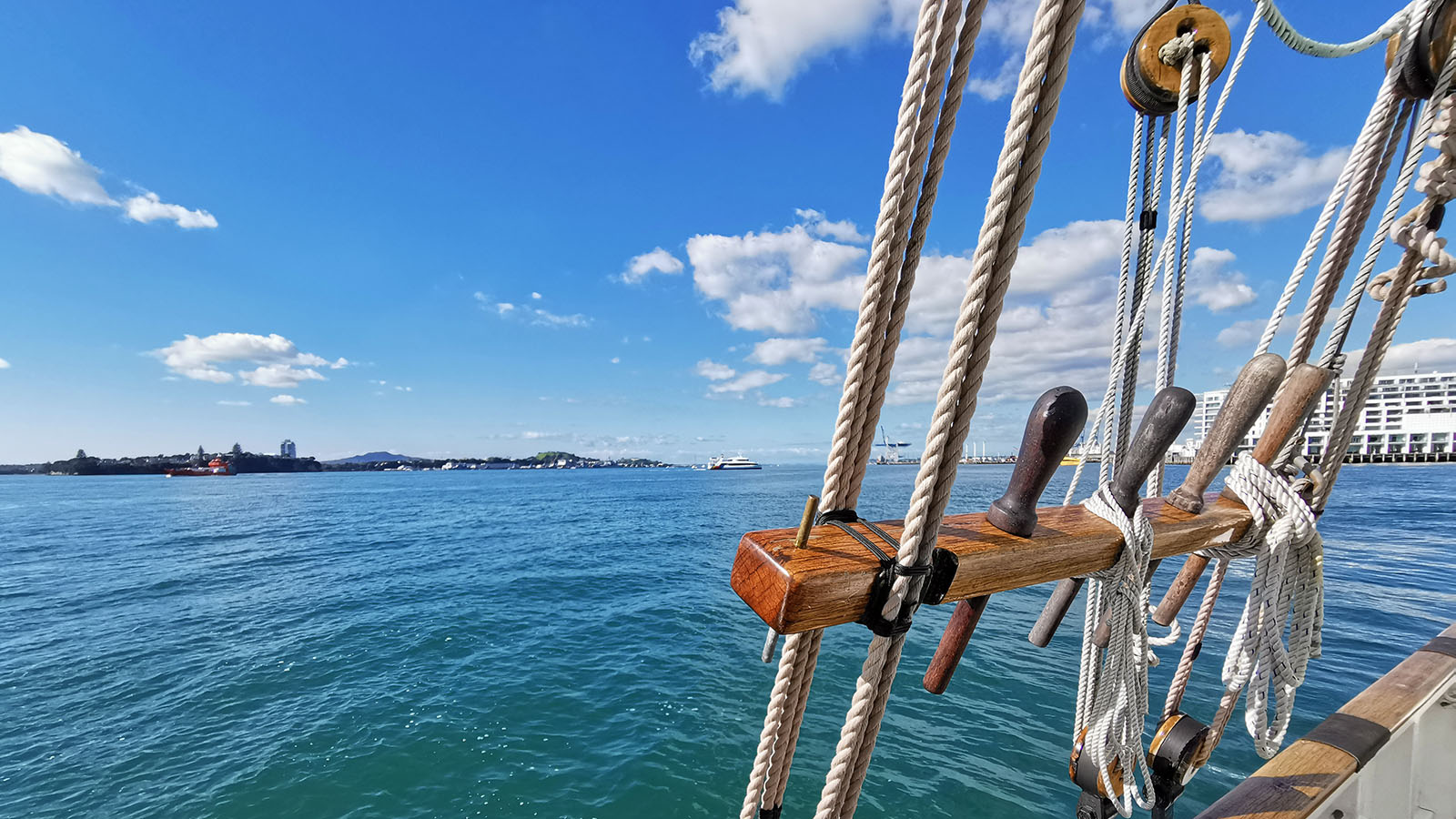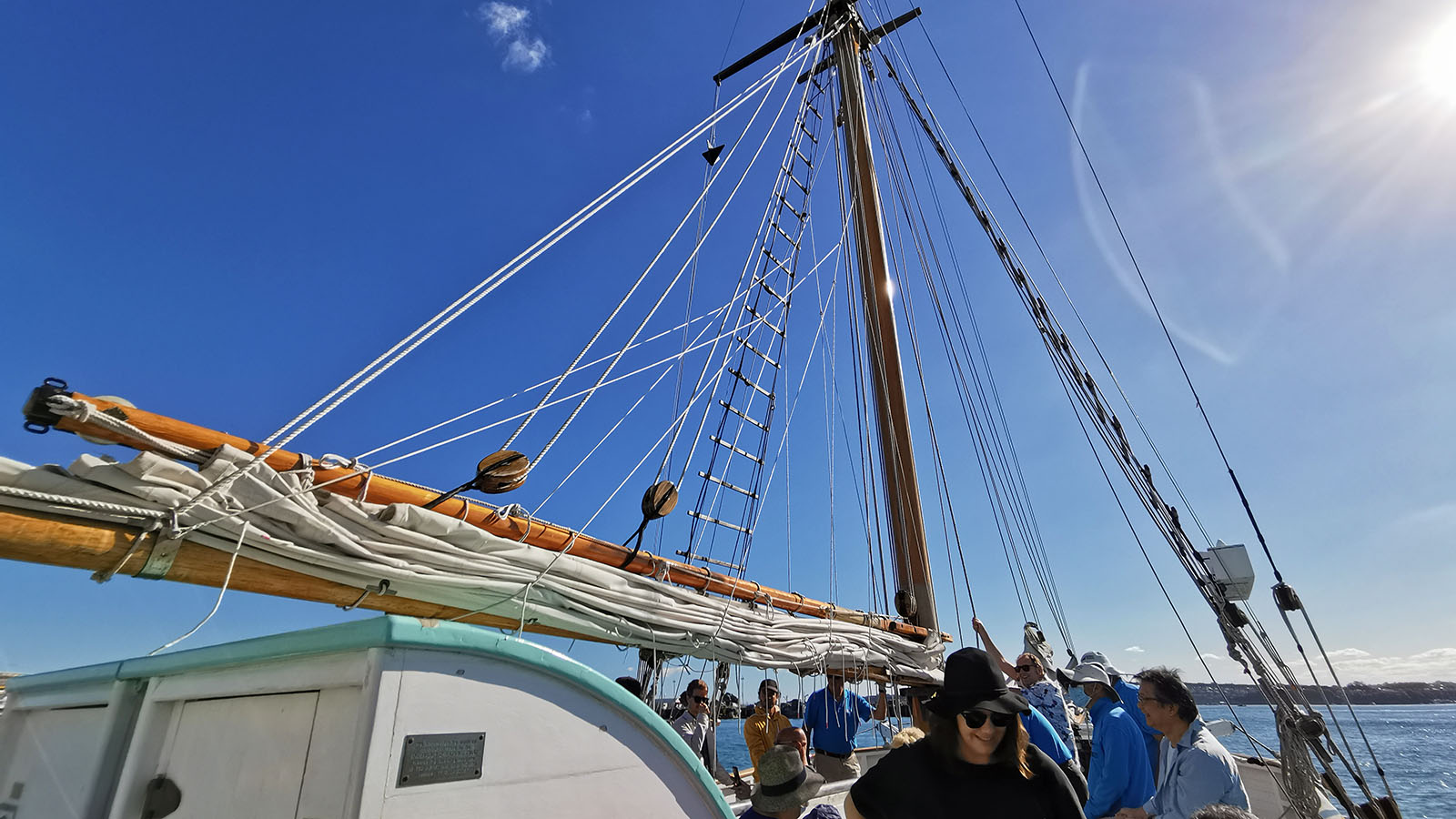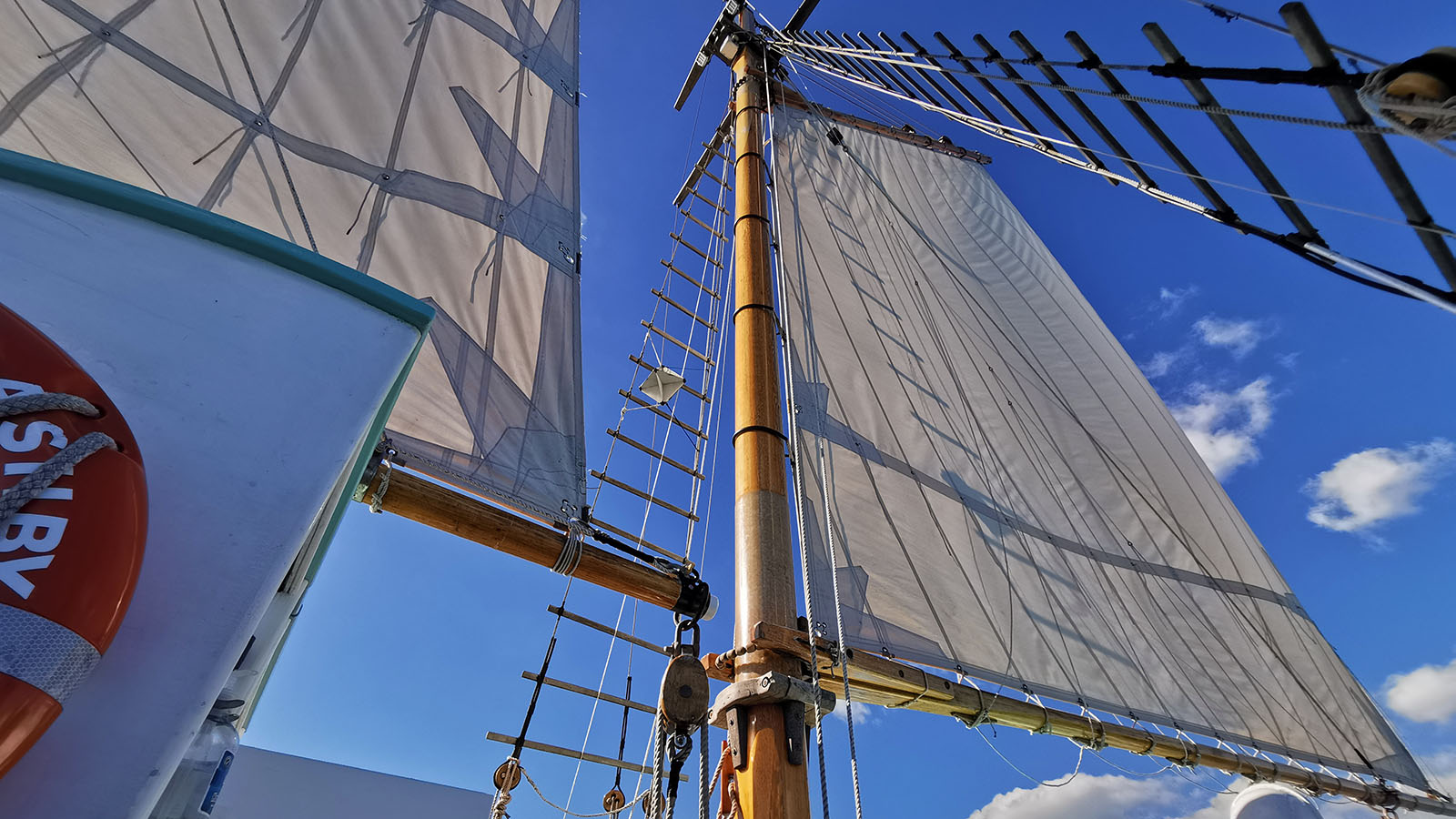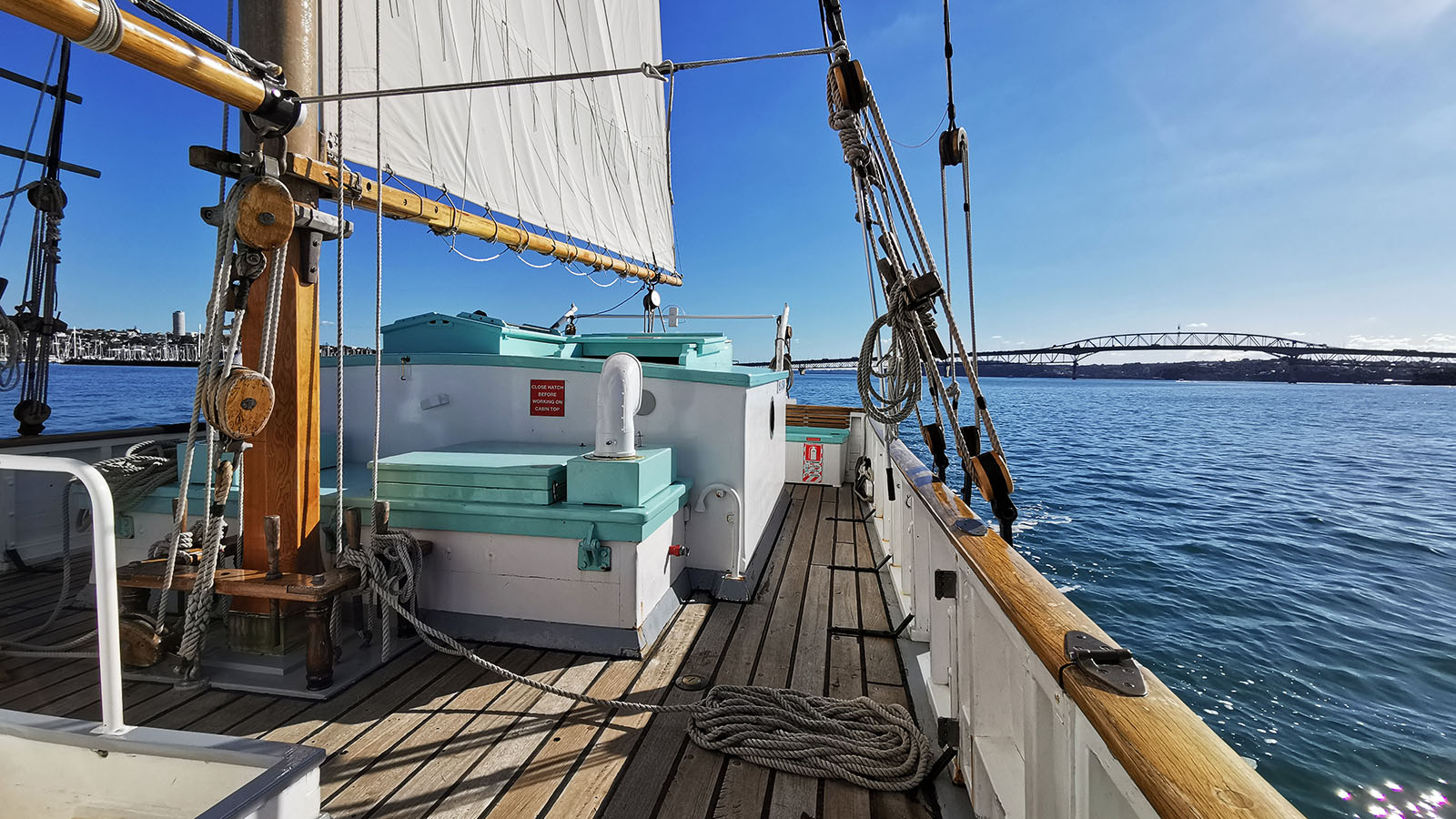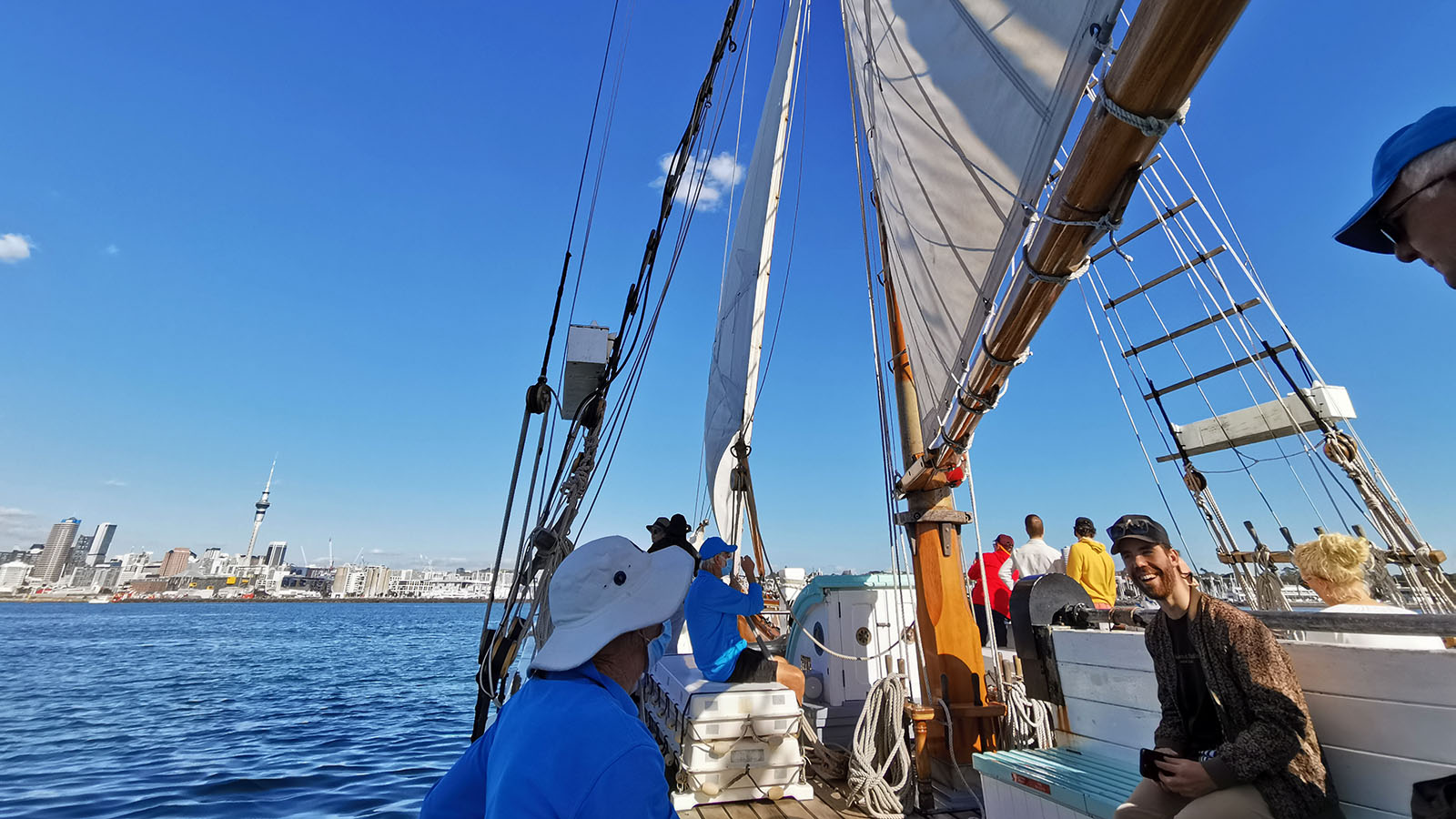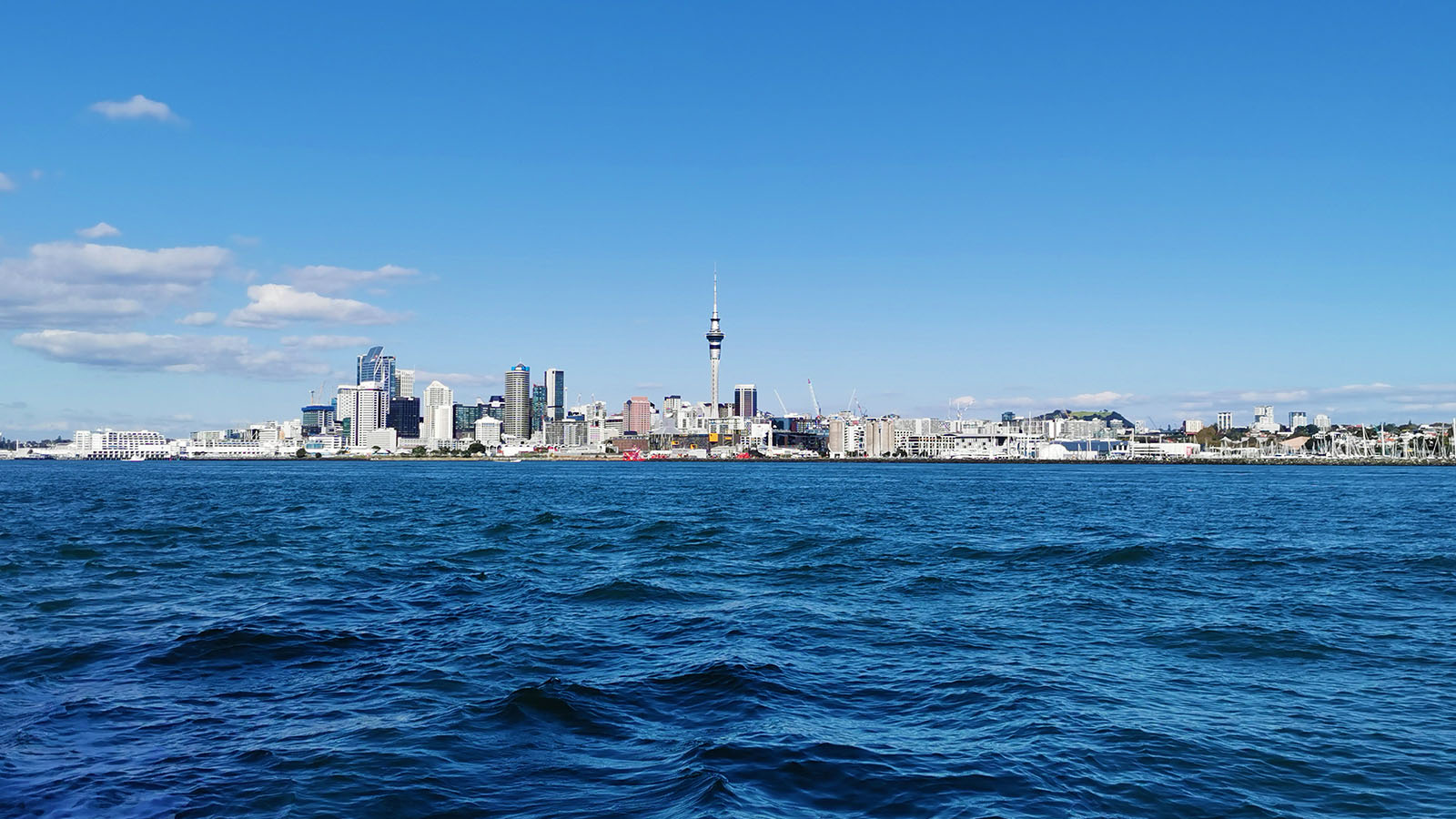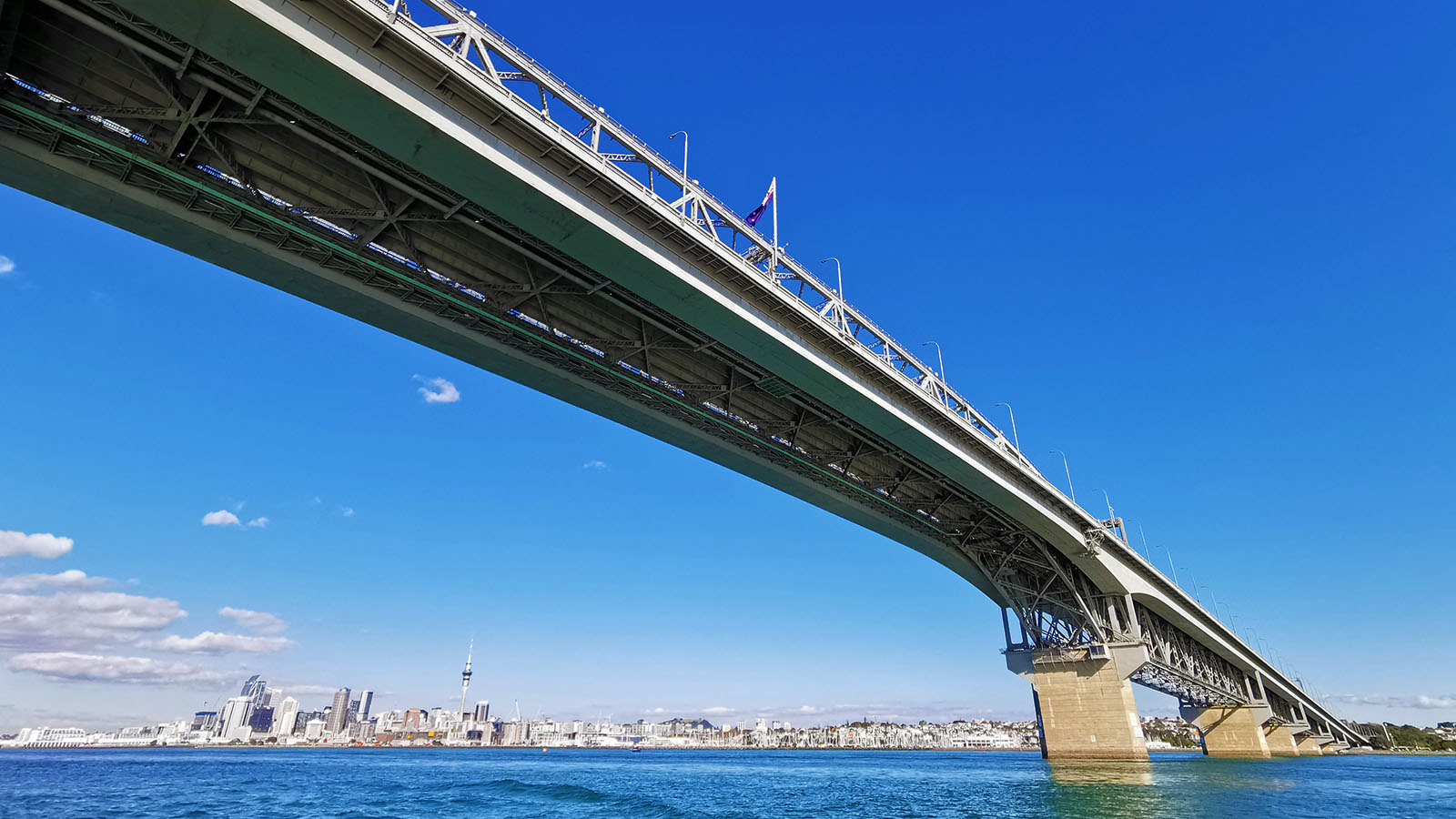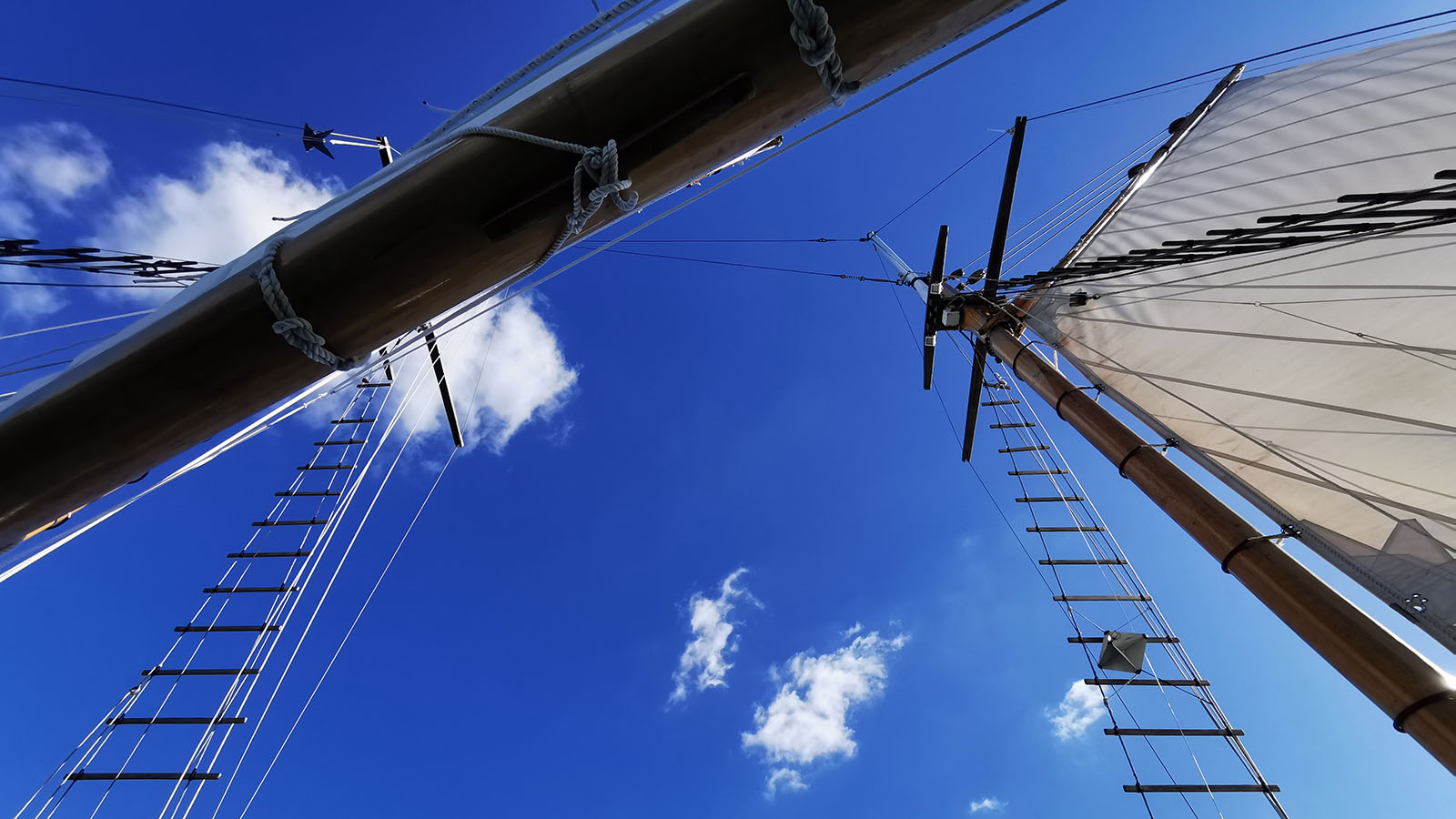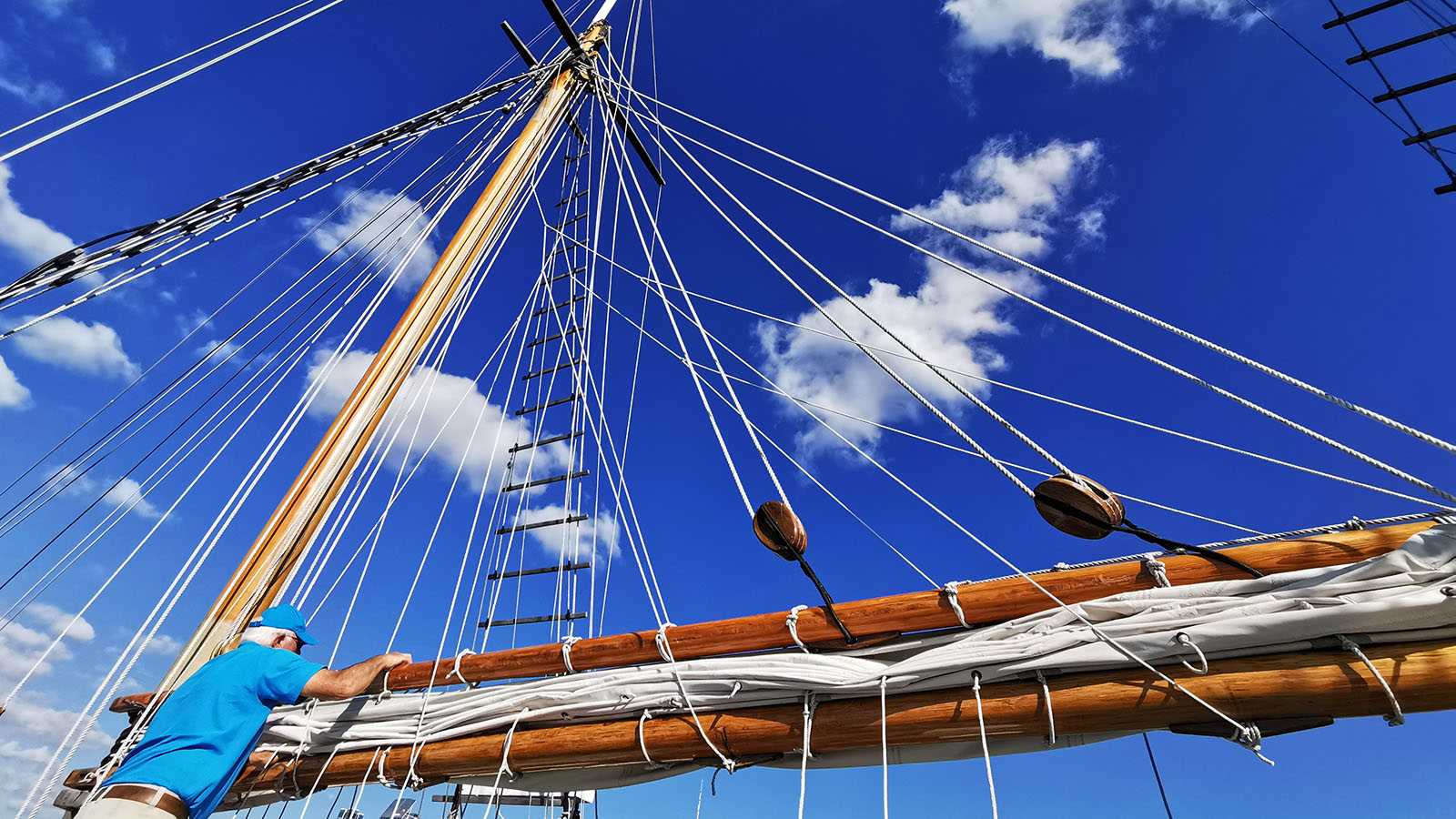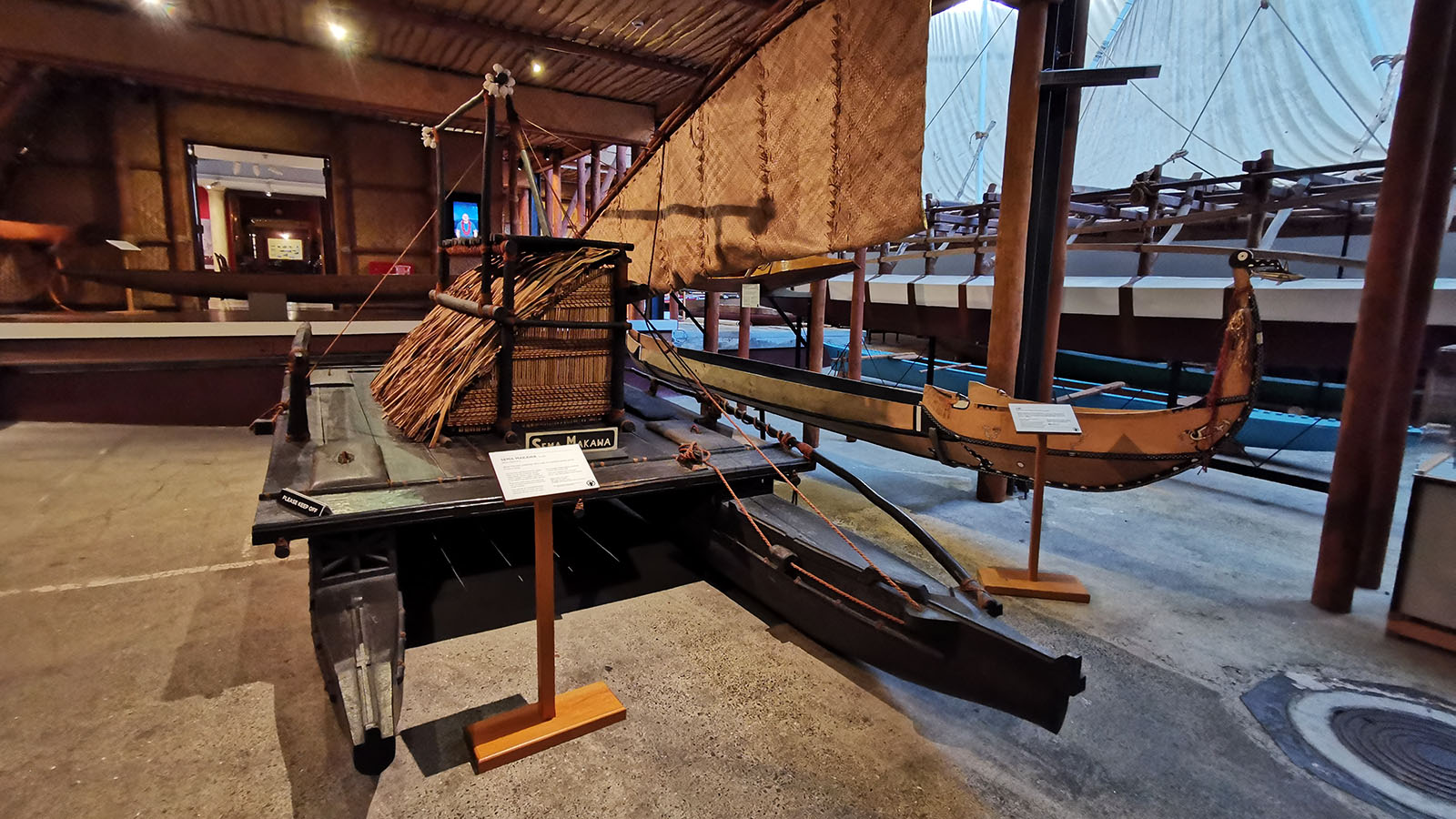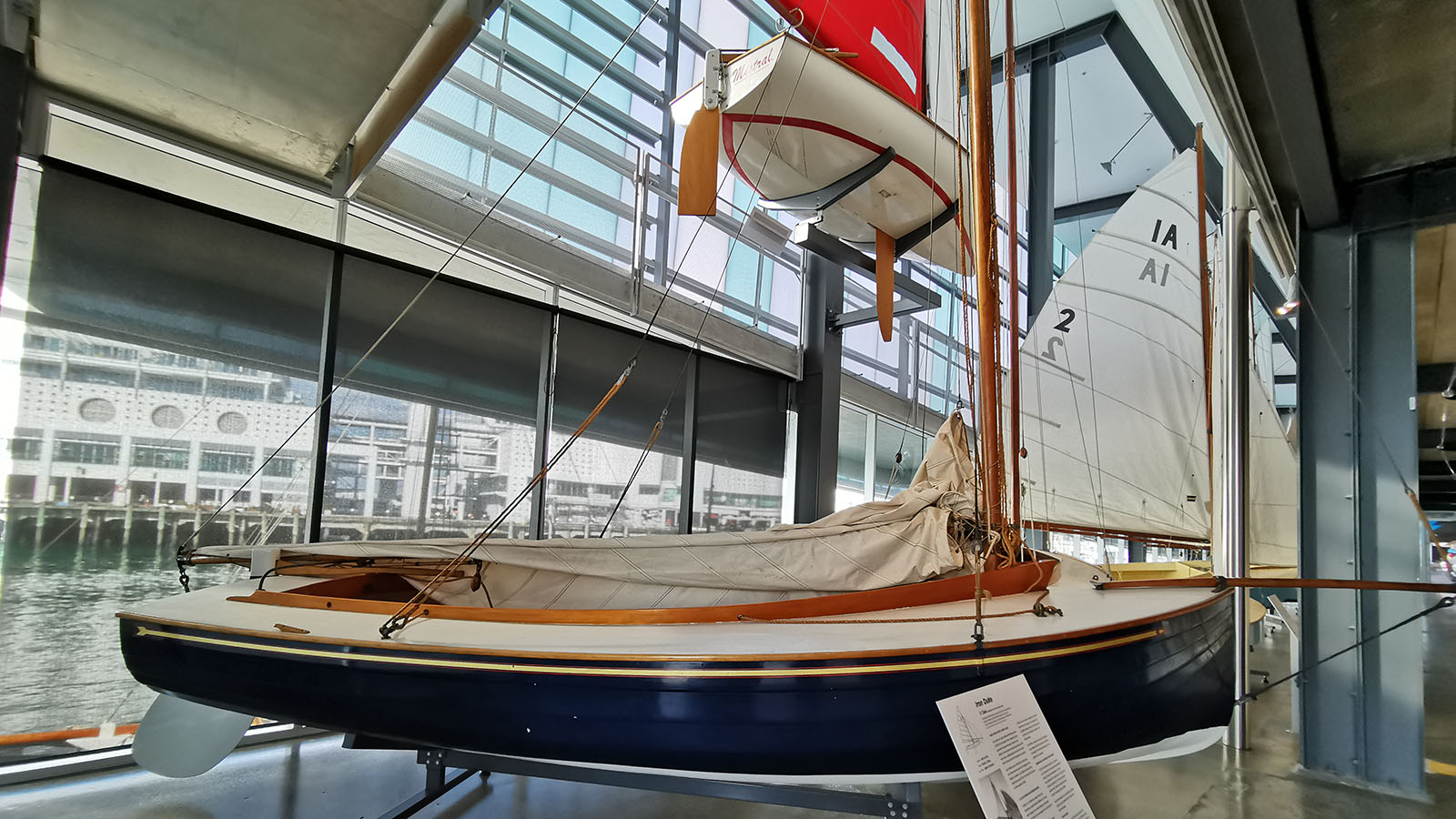 Ascend Auckland's Sky Tower to the Sky Deck and Sky Café
A quick stroll in the opposite direction finds me at Auckland's Sky Tower, the highest building in New Zealand. The tower's Sky Deck offers a stunning 360-degree vista. I can look across the harbour and city toward mountains and volcanos. It's Auckland, after all – nature is part of the experience.
While I'm up here, I make a pit stop at Sky Café. A New Zealand lemonade is refreshing after the morning's walk, while a 'trim' latte (not skim here in NZ!) provides some much-welcome caffeine.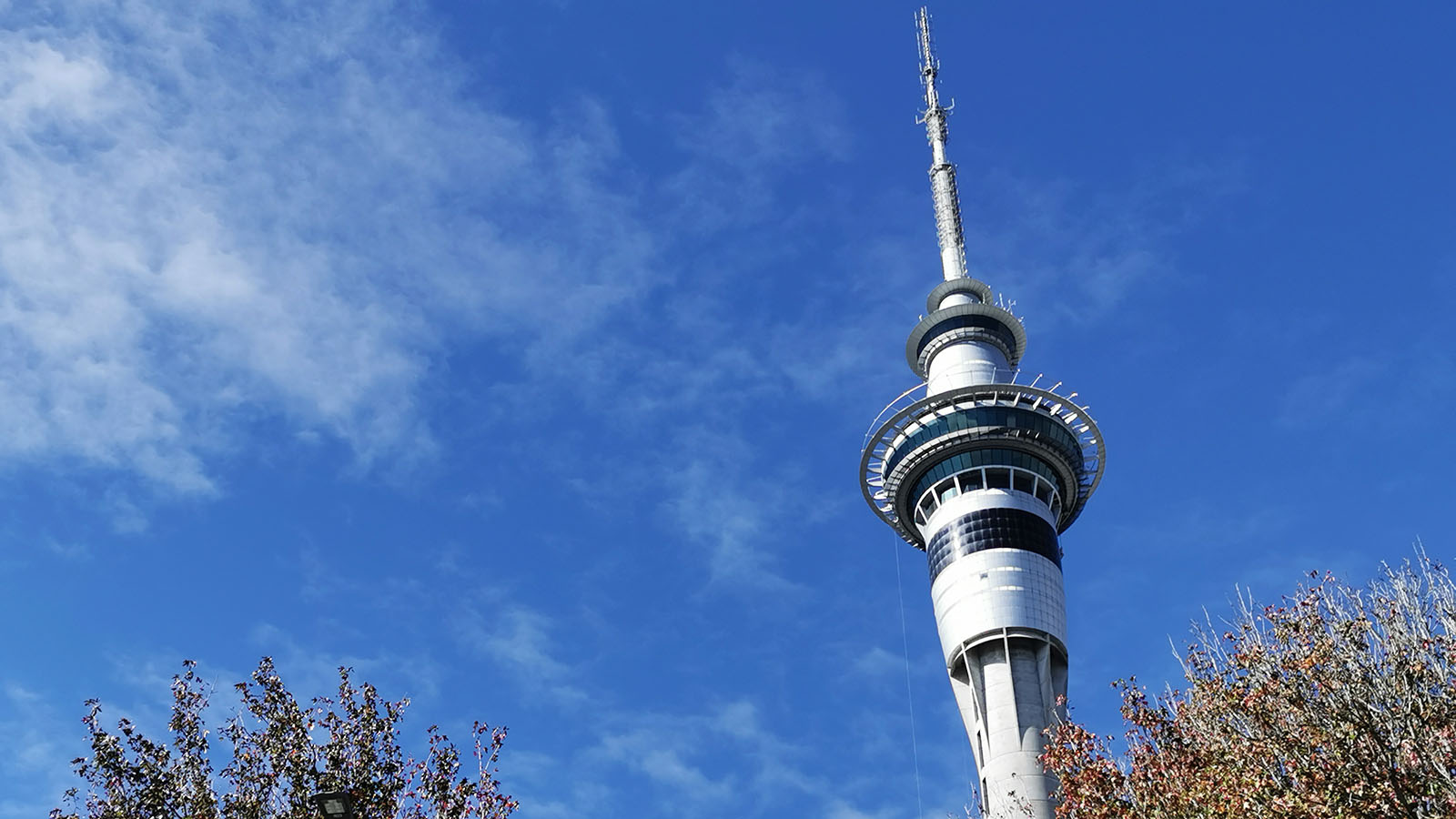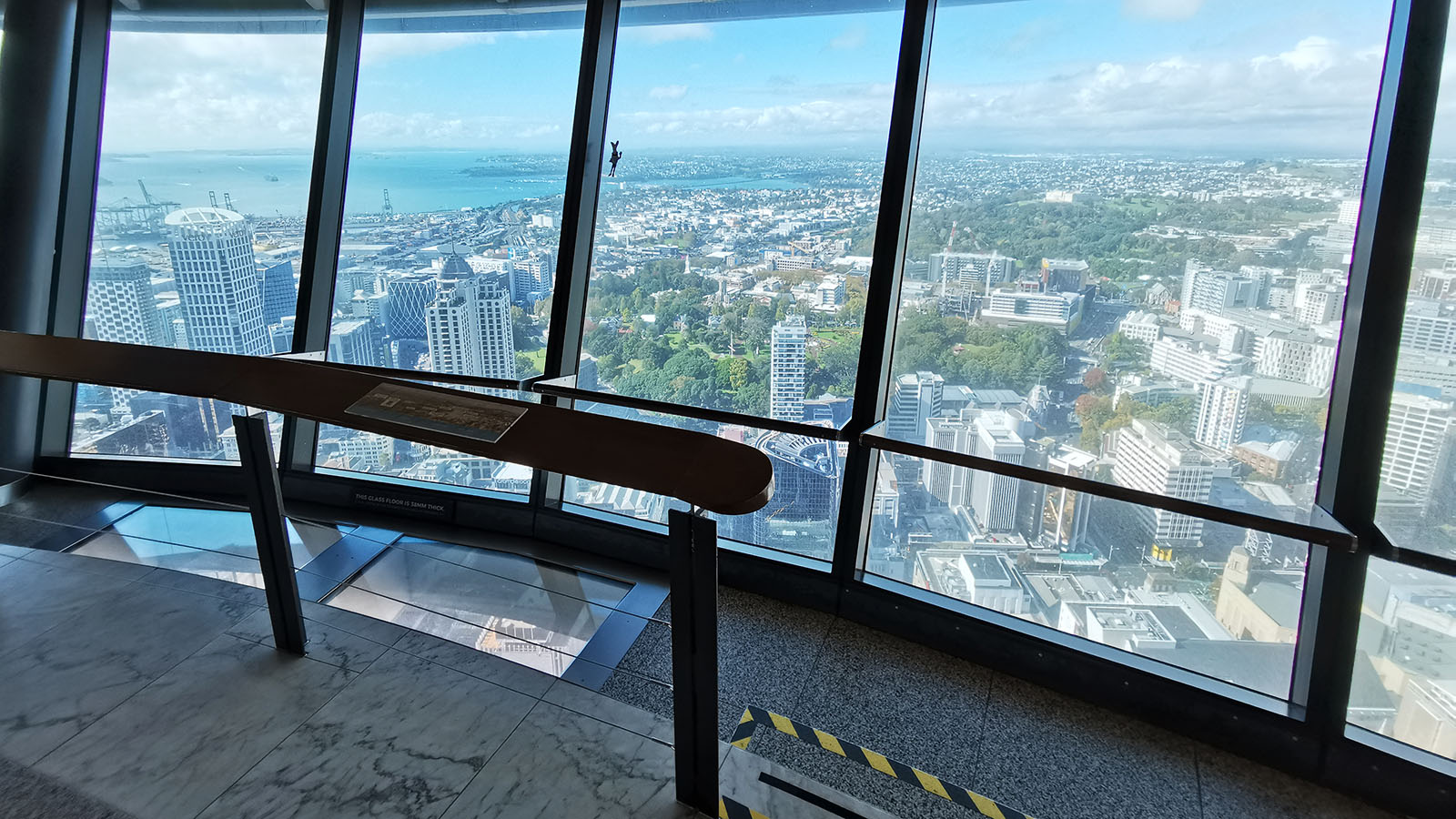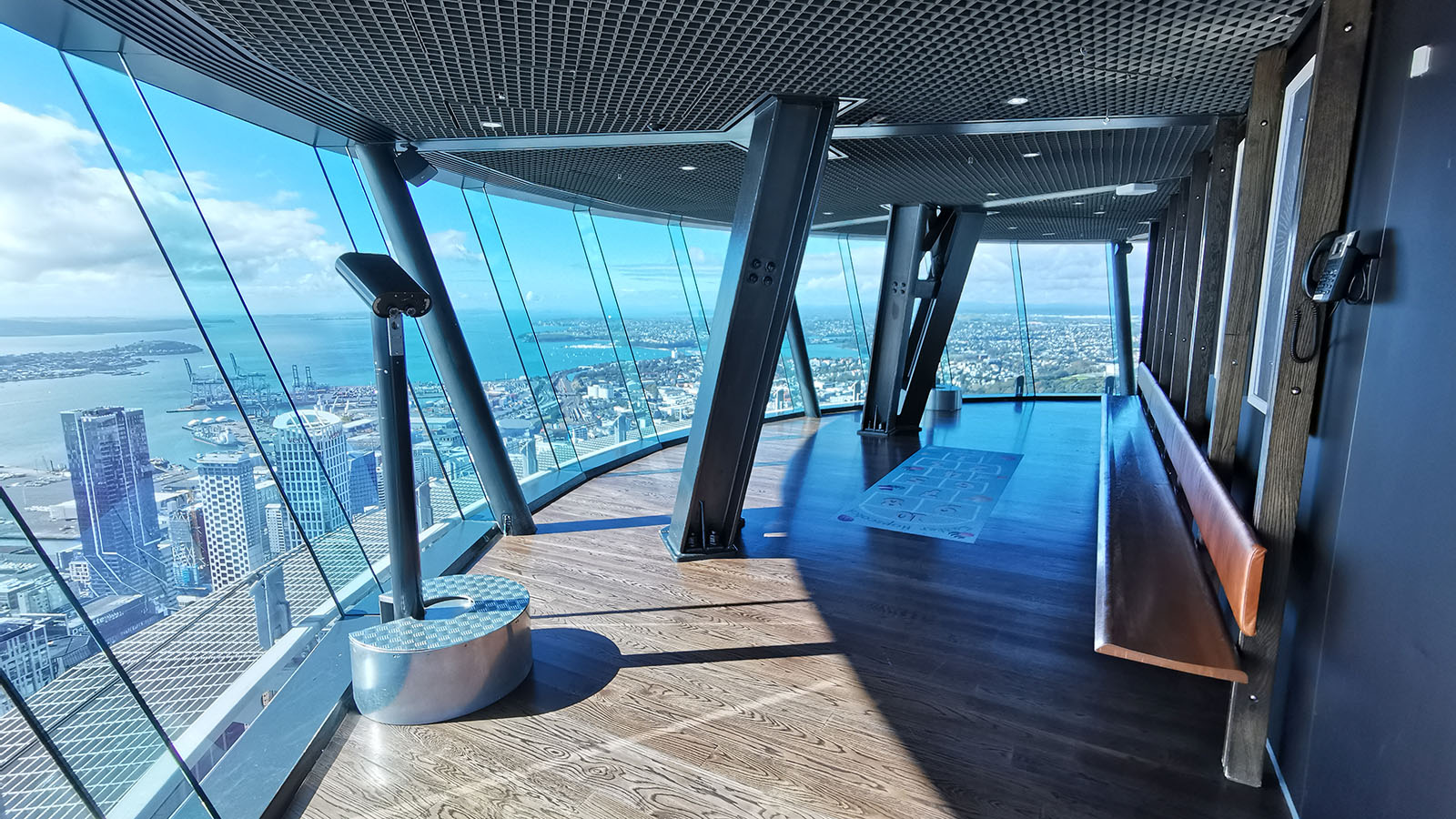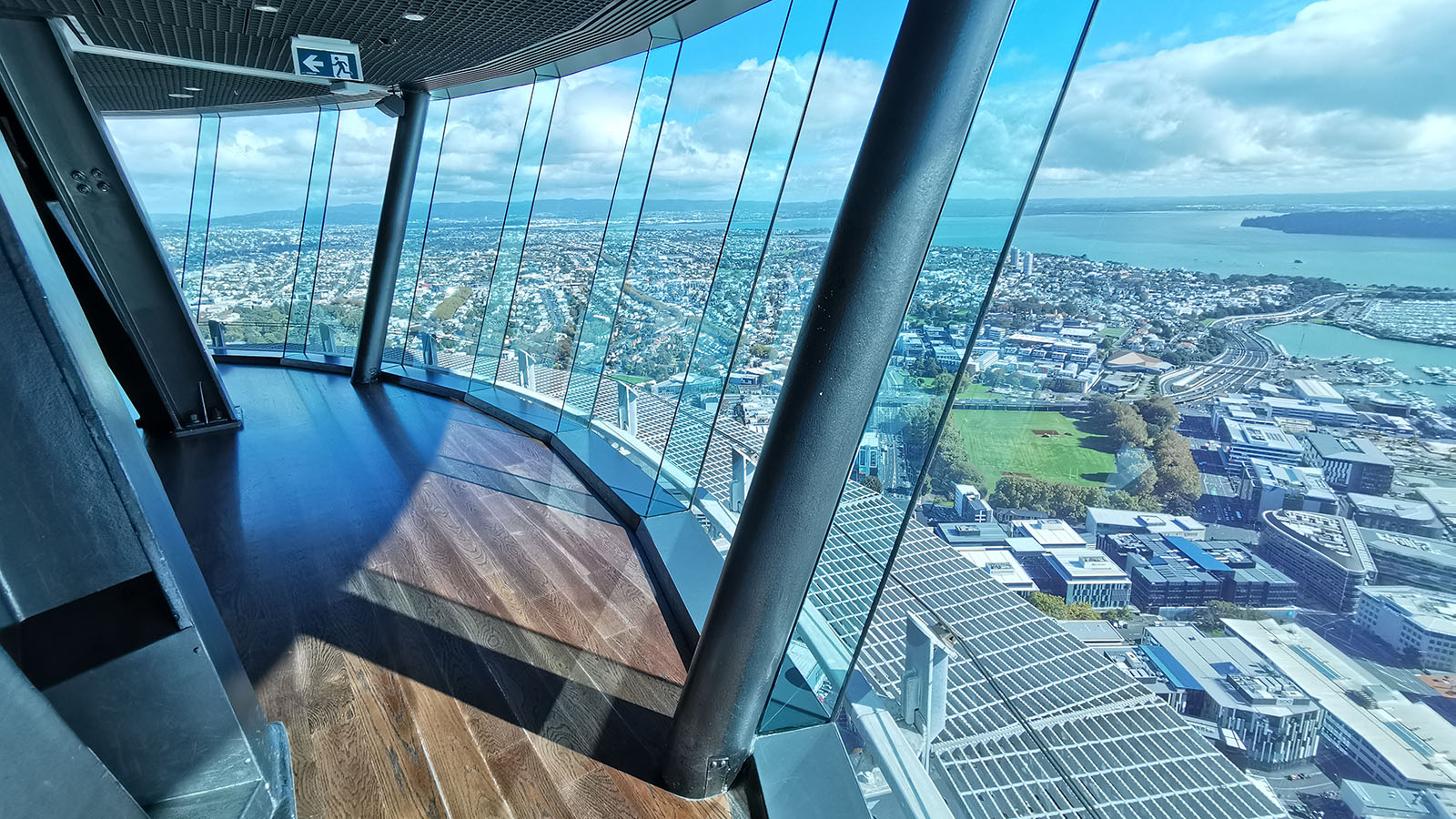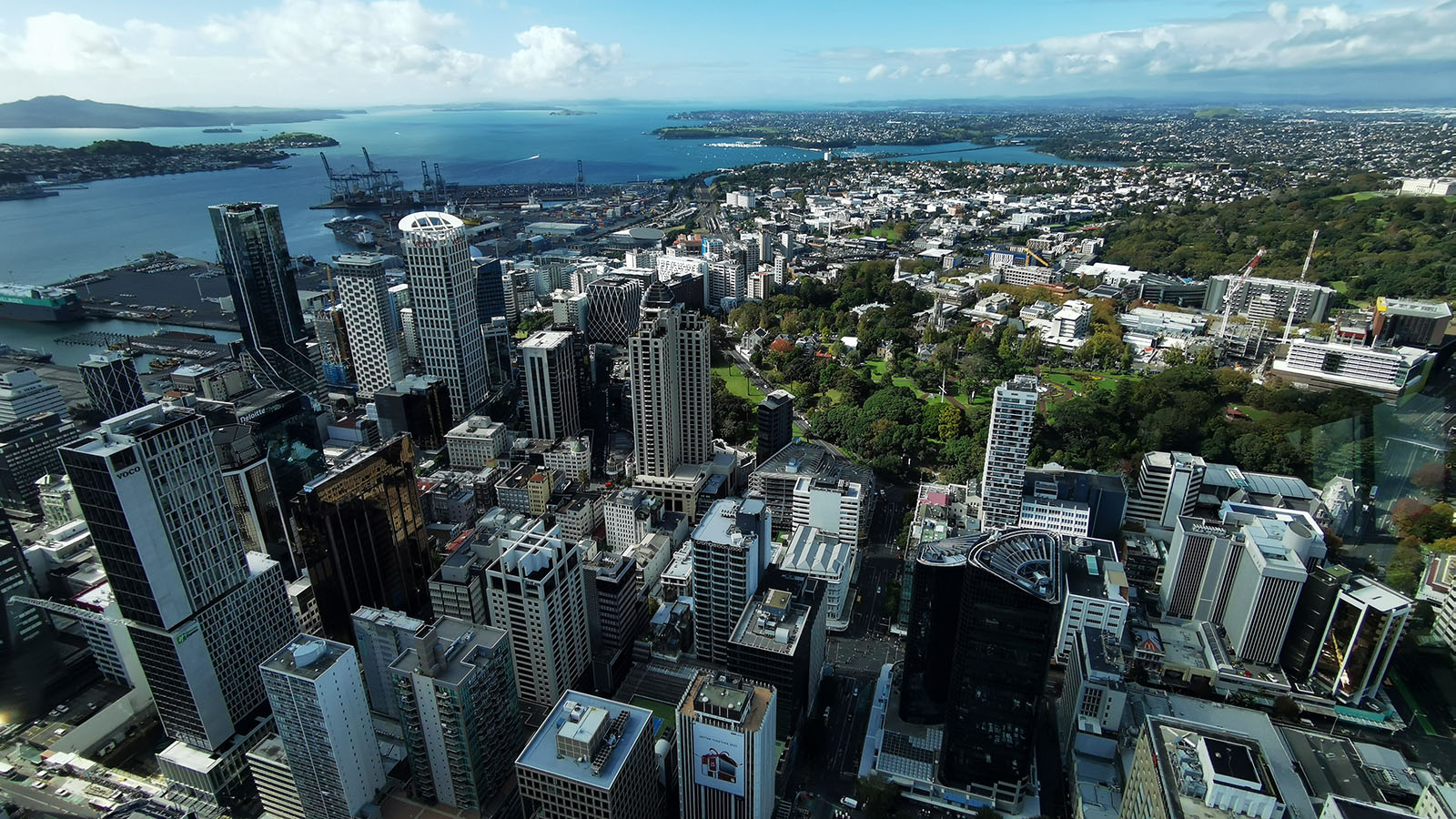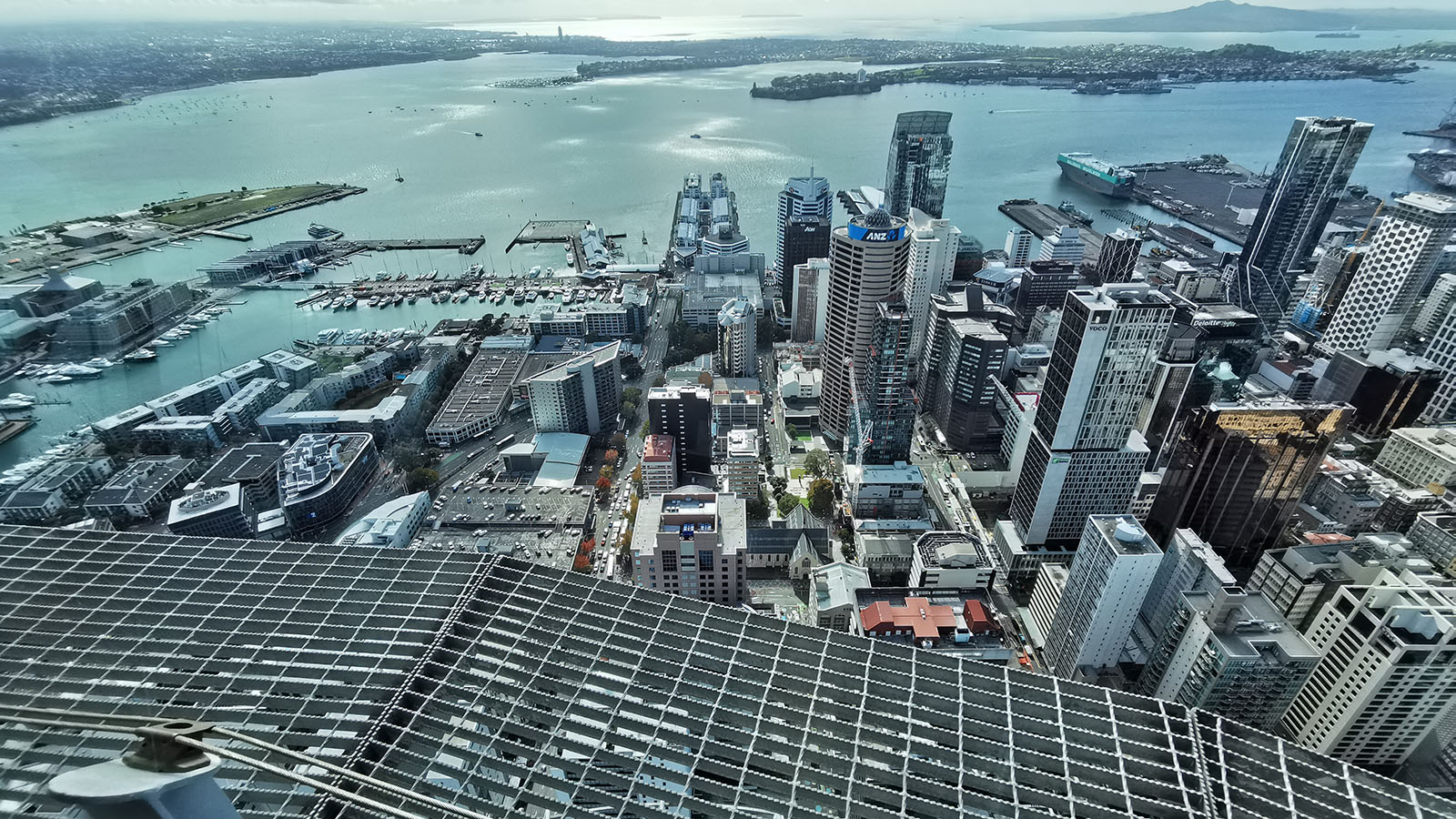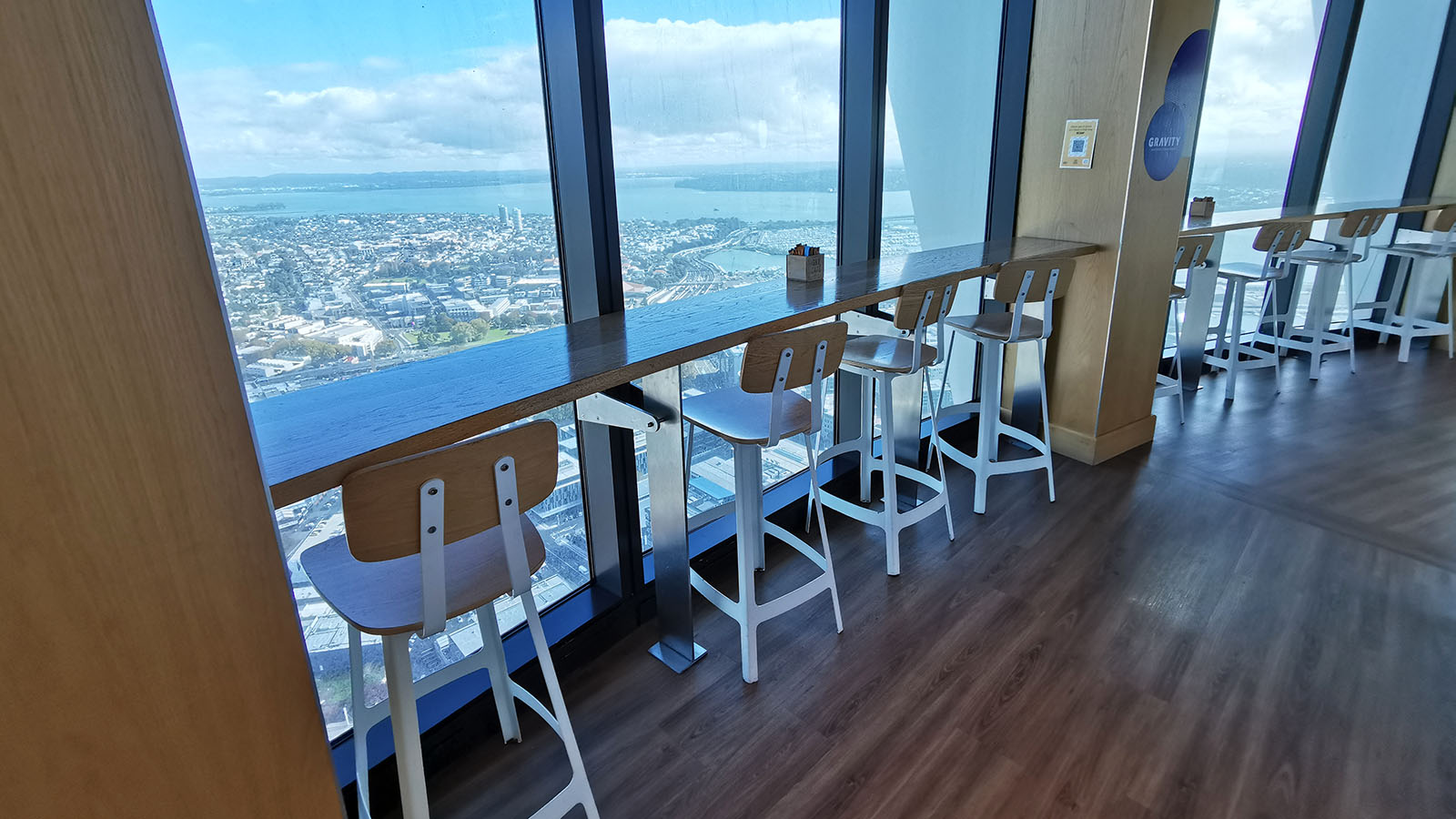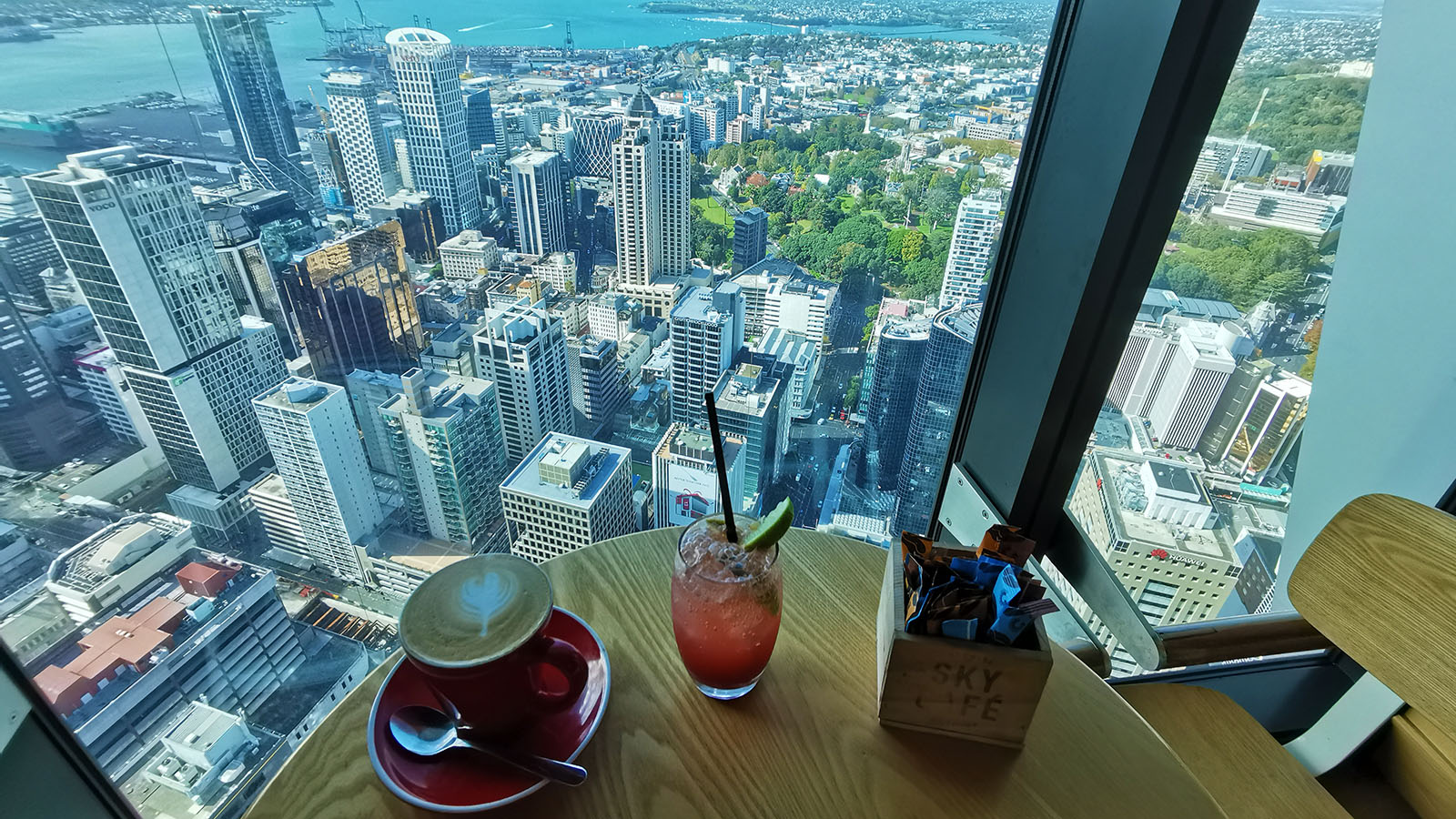 For the daring: SkyJump down Auckland's Sky Tower
Sure, you can enjoy the view from inside Auckland's Sky Tower. But for something a bit more adventurous, there's also SkyJump.
Yes, jump. Down from the building's 53rd floor, some 192 metres above the street. So of course, I strapped in and took the plunge down the side of New Zealand's tallest building!
Was I scared? Yes. Was it fun? Yes. Would I do it again? Double yes. I'll let my photos do the talking.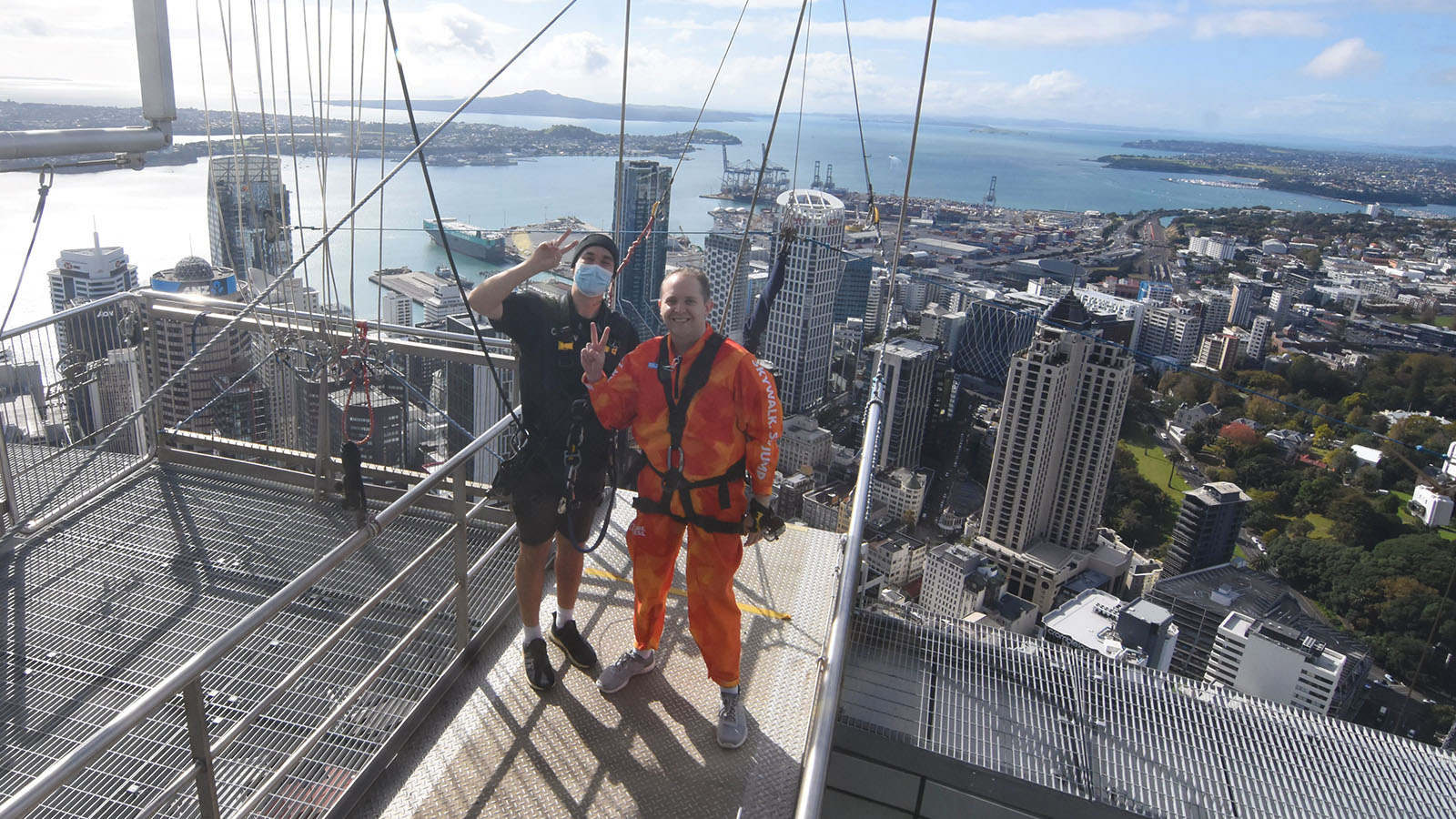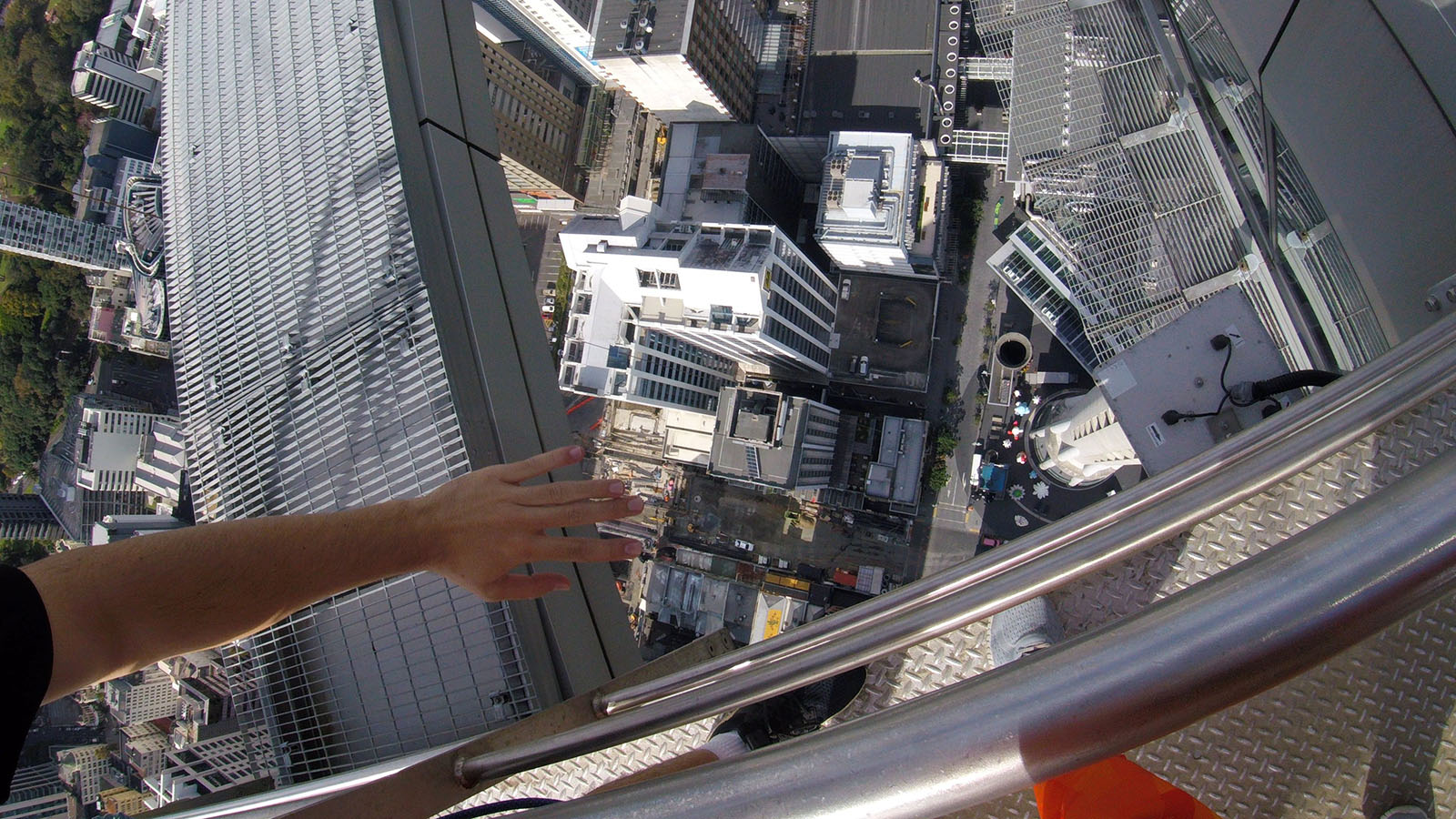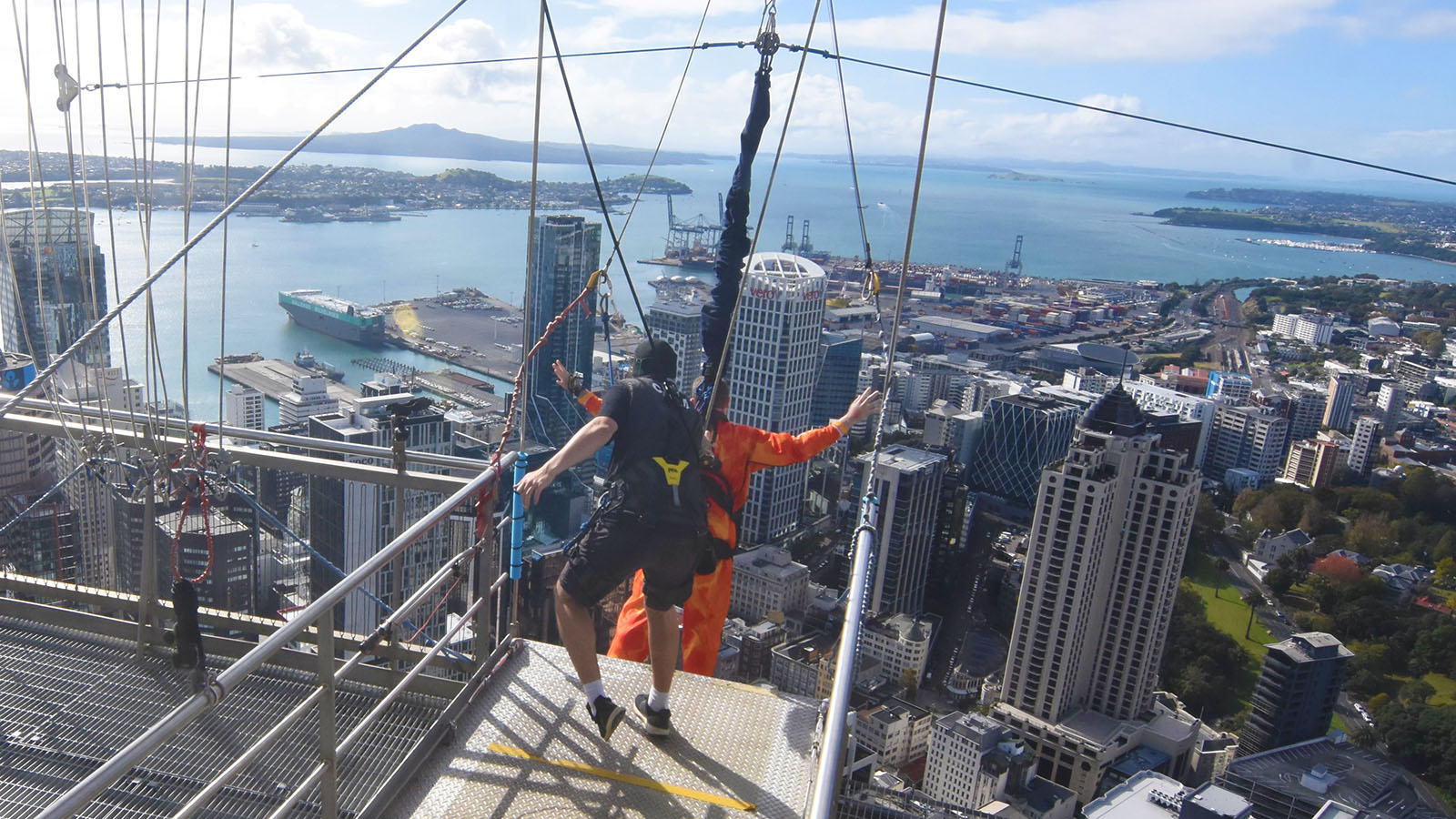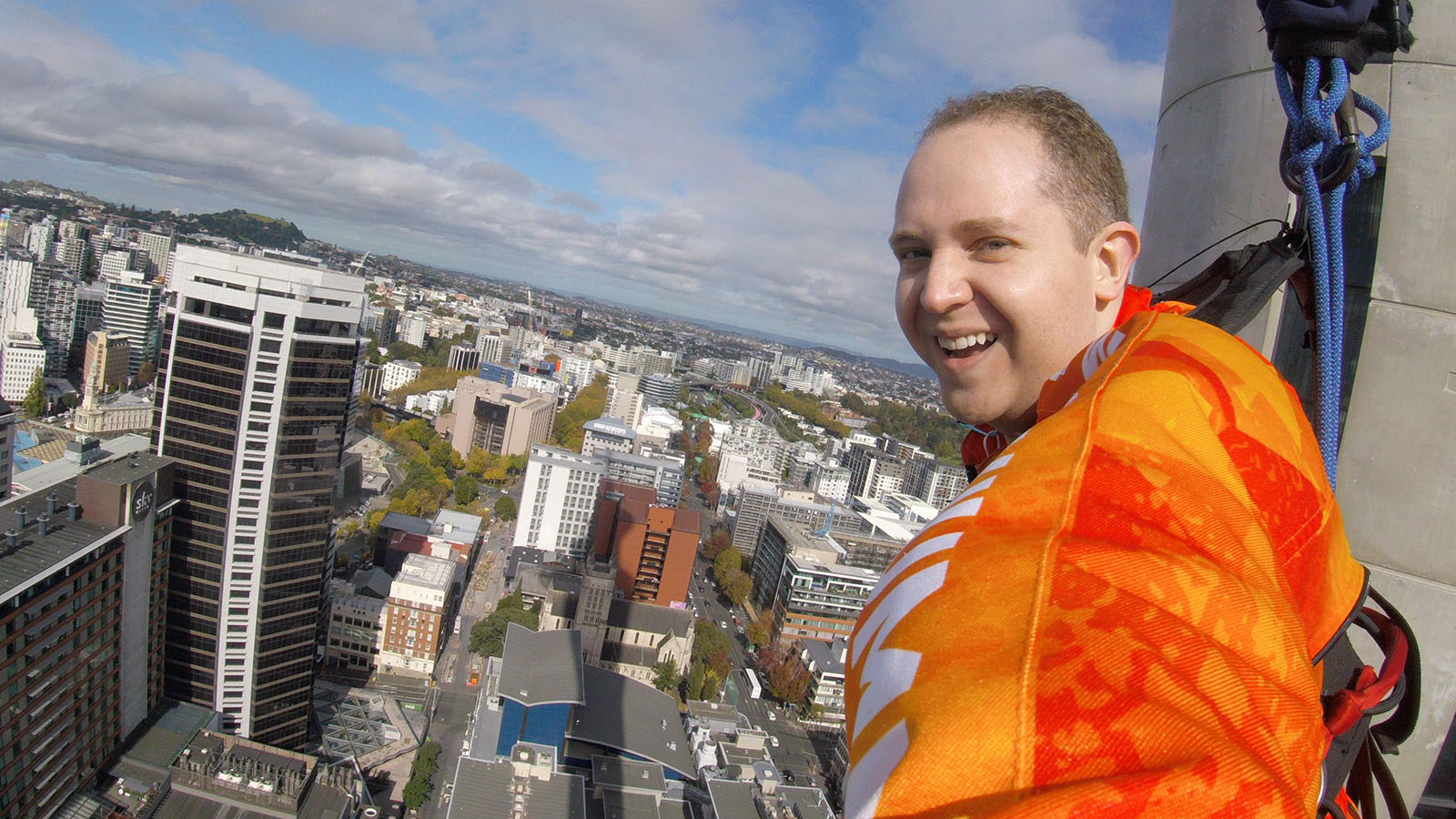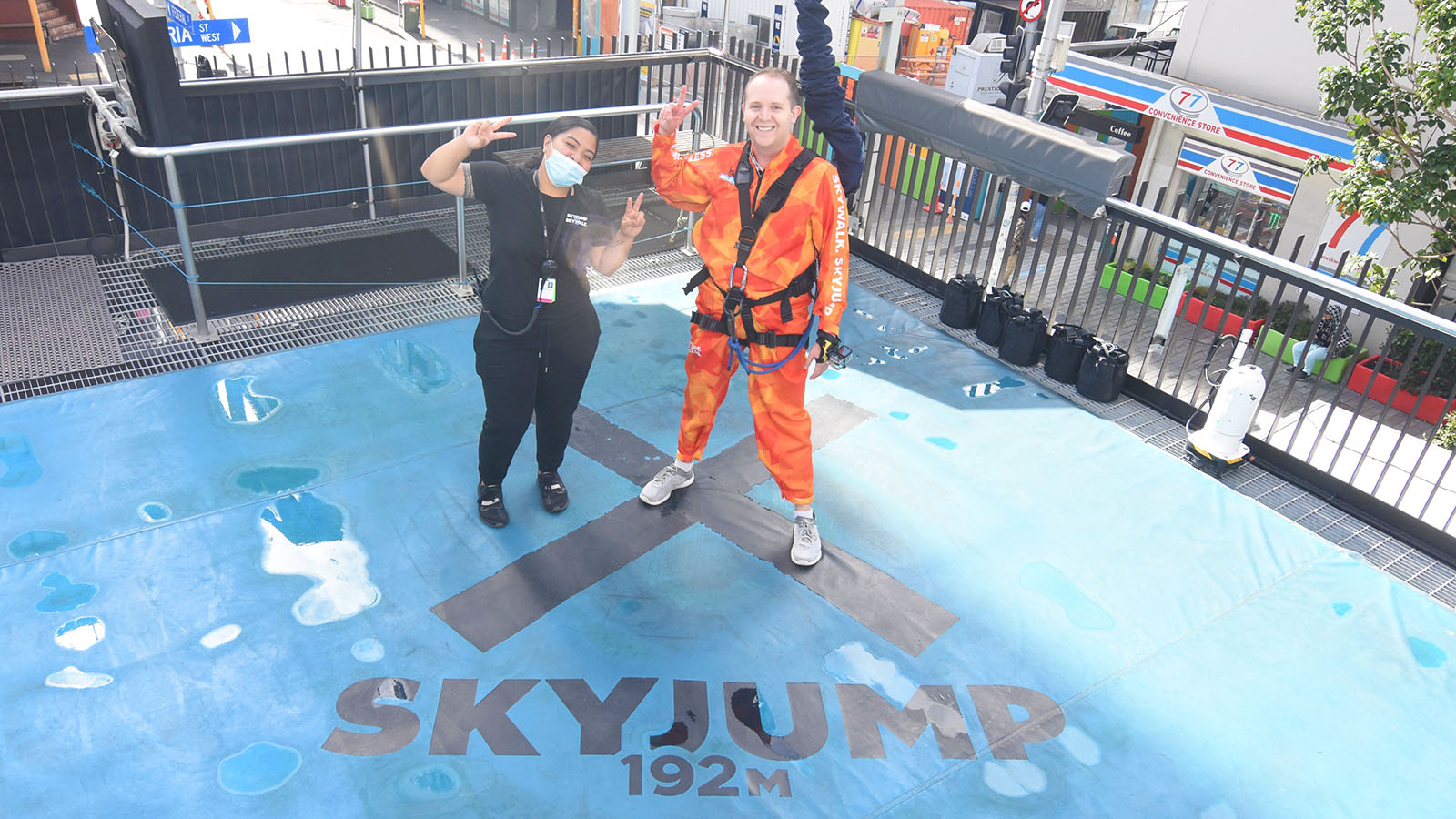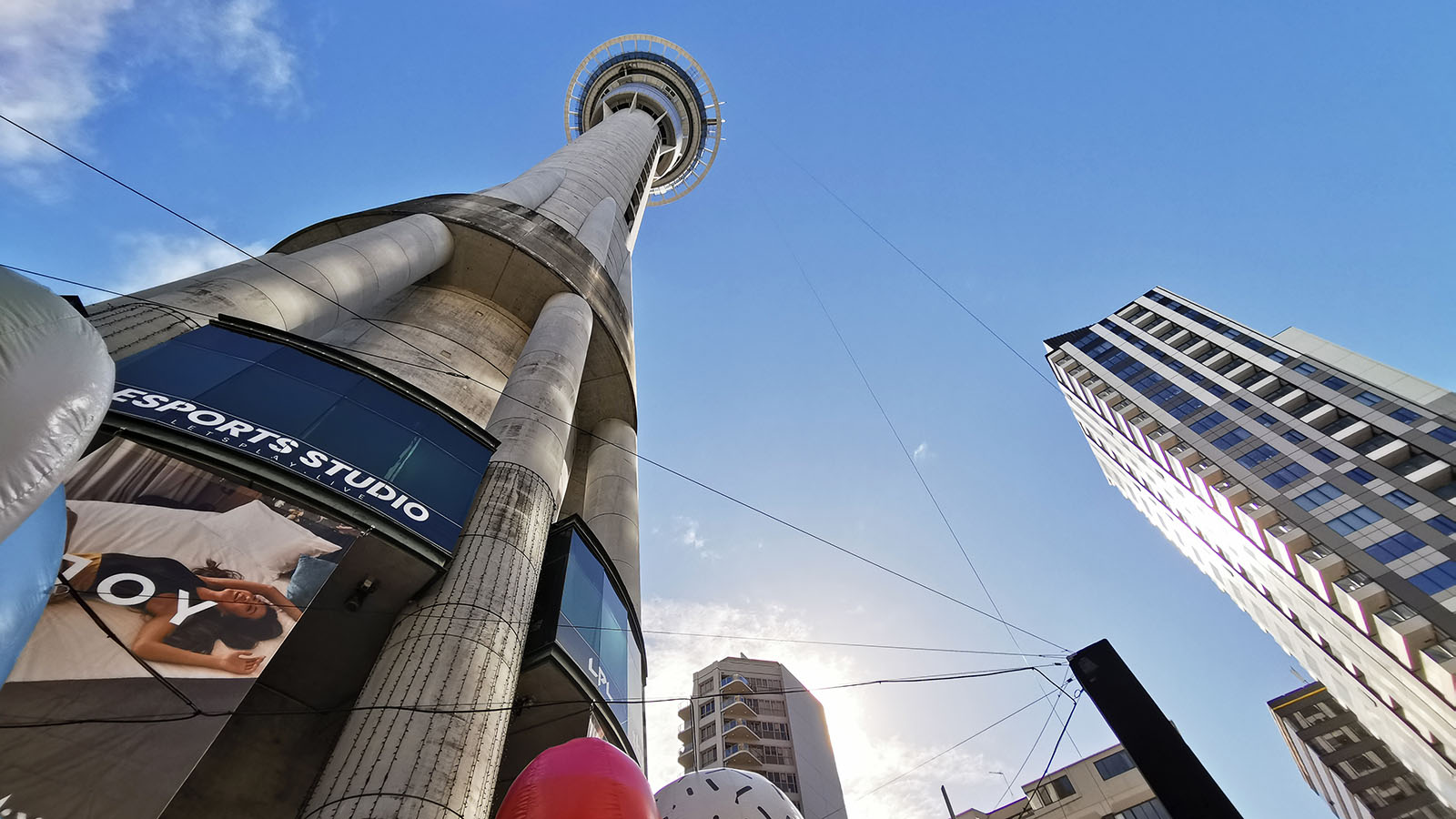 If you're in the mood for a laugh, here's the full video of my 'day in the office'.
Of course, this kind of activity really works up an appetite…
Dining with a local Auckland twist
Wanting to experience more of Auckland's excellent dining scene, I venture out to Homeland. Within walking distance of the Sofitel, it specialises in 'modern, approachable cuisine' – with a strong focus on produce from New Zealand and the broader Pacific.
From the wood-roasted cauliflower to the local Chatham Islands cod and heavenly three-cheese polenta chips, everything is delicious. So much so I can't fathom the thought of dessert!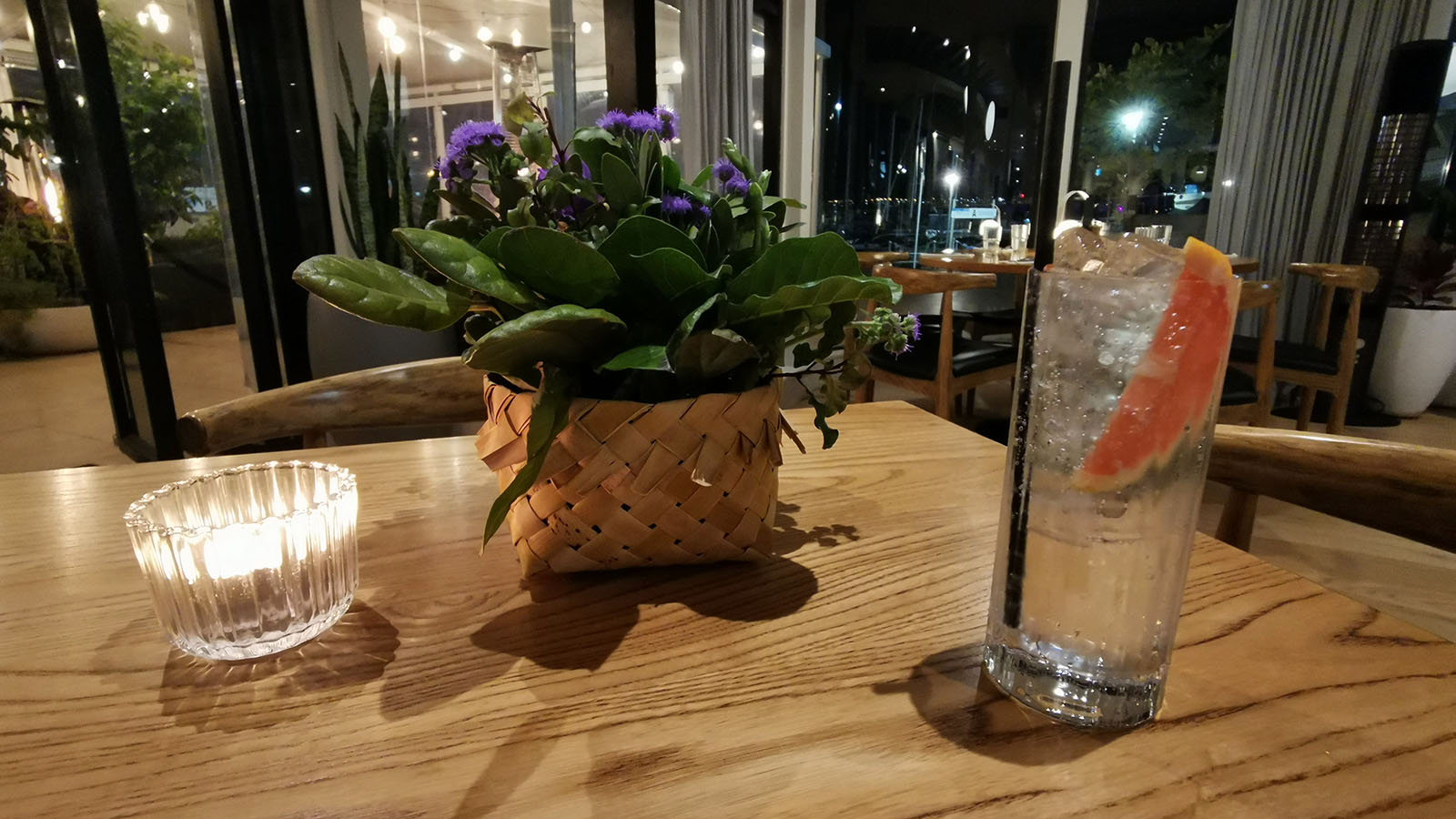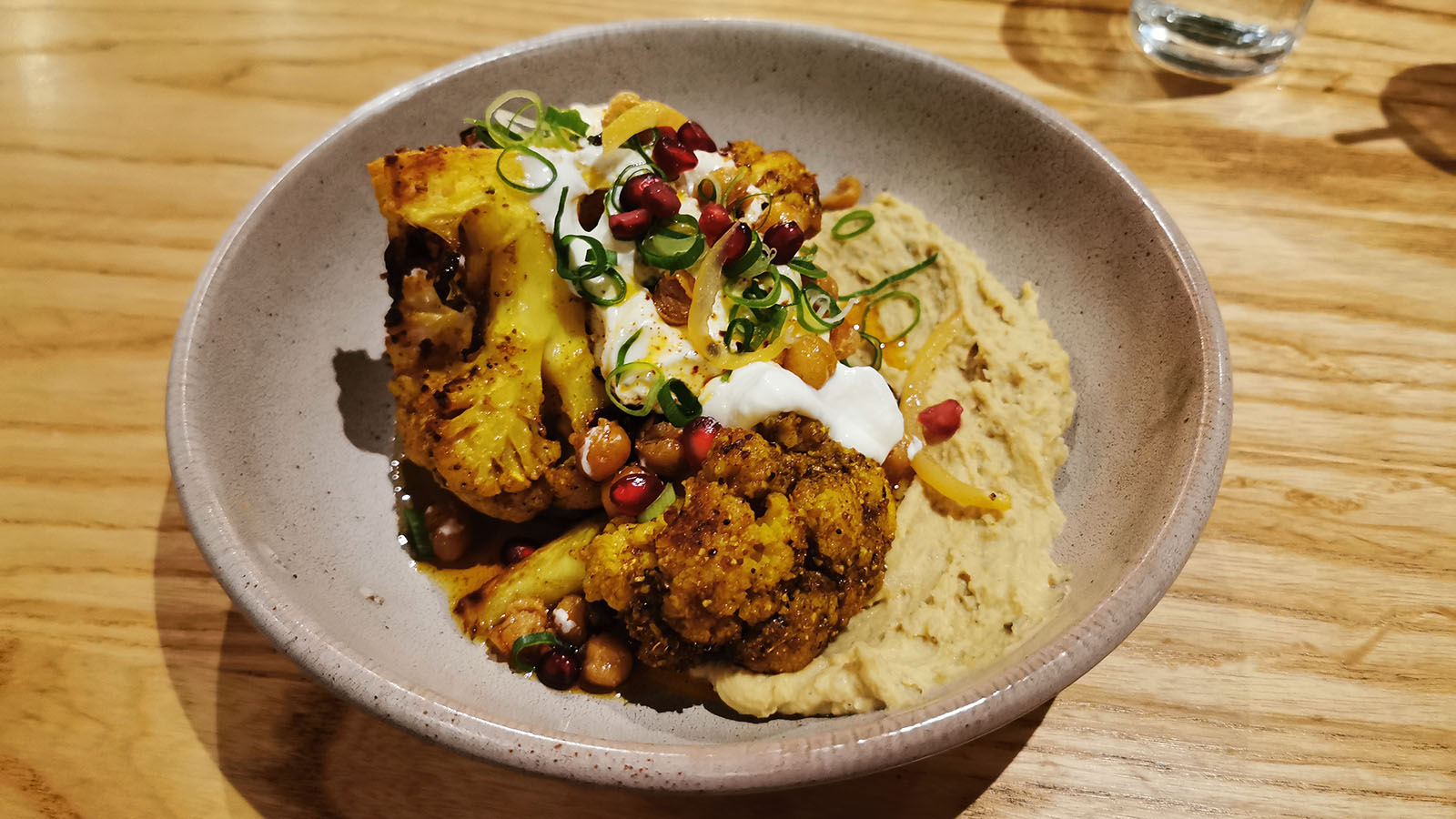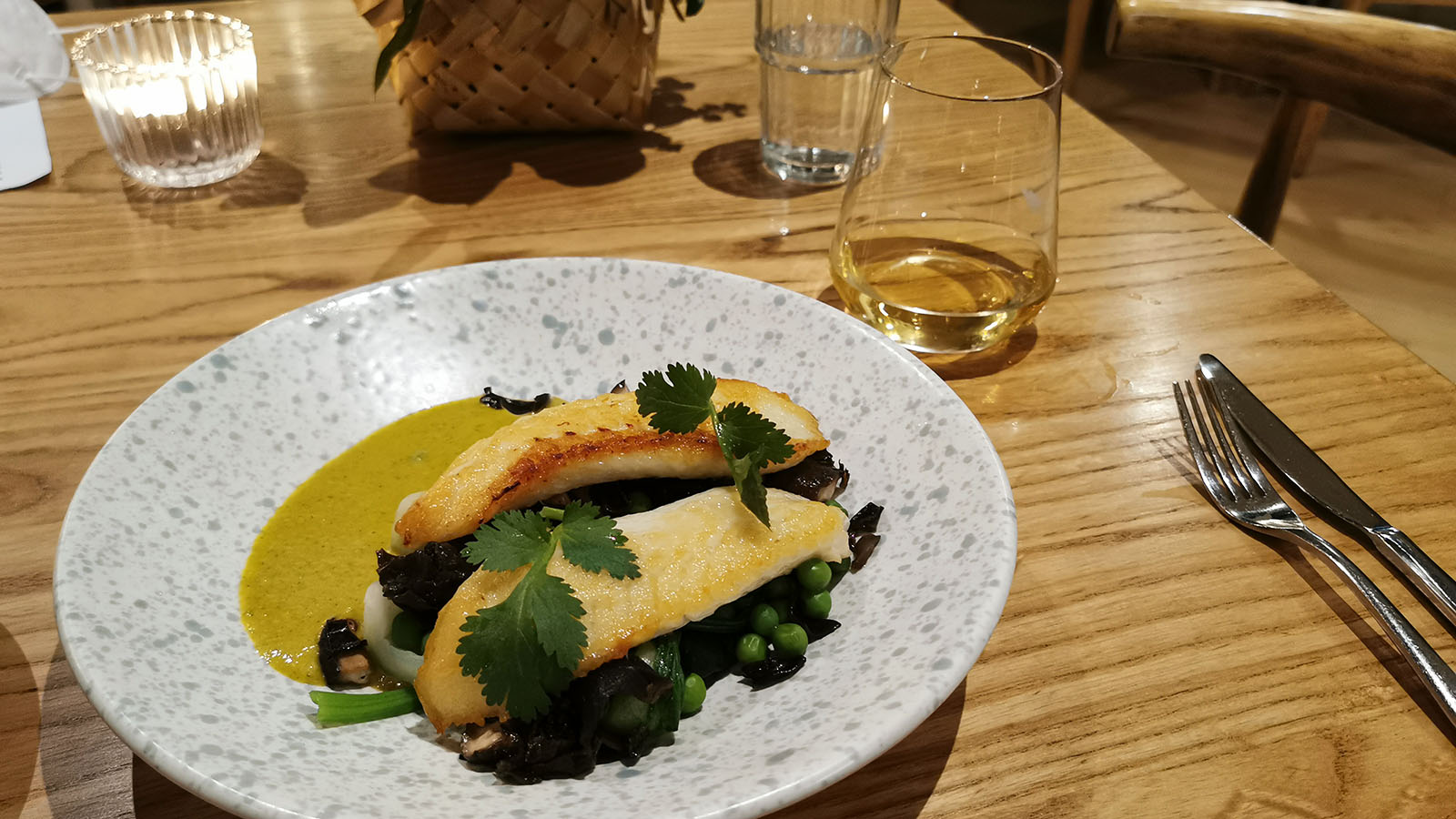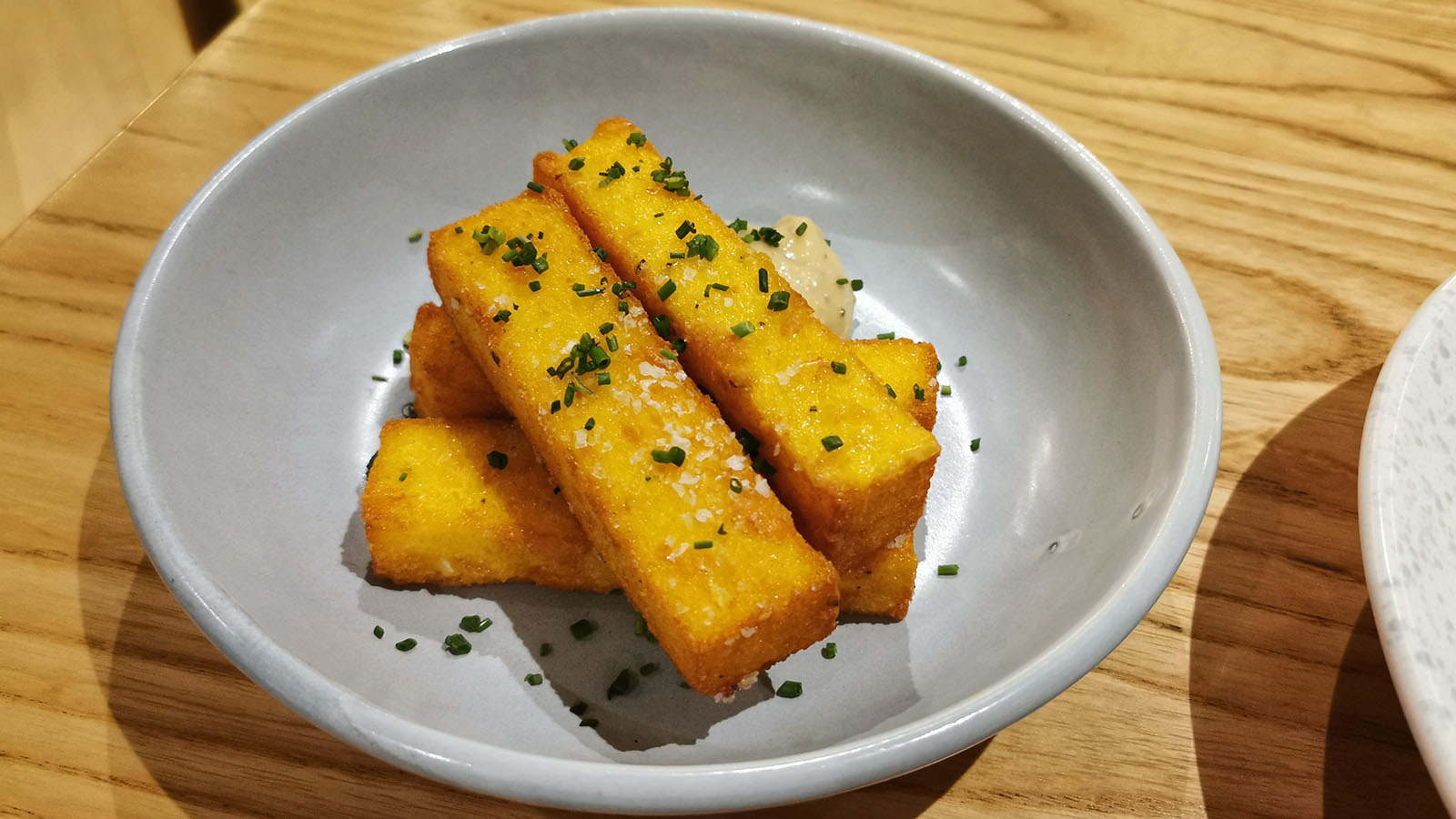 Travelling on points
Of course, my amazing Auckland adventure was made possible courtesy of frequent flyer points. On this trip, I flew from Brisbane to Auckland via Sydney, and ventured home from Auckland straight into Brisbane.
As mentioned above, you need just 41,500 Qantas Points each way in Business Class, or 83,000 points return. And with fees and taxes tallying AU$325 total, you get to fly Qantas Business for less than the price of an Economy ticket. By using Qantas Points, I saved a whopping AU$1,217 on the return journey.
A real steal, any way you slice it.
Being based in Brisbane, I managed to include a handy 'points hack' in my itinerary as well. I had my sights set on the Airbus A330 with its lie-flat seats, which currently flies from Sydney to Auckland. By booking Brisbane-Sydney as part of the same ticket on the same day, I enjoyed an extra Business Class flight without burning any extra points. Those flying from Melbourne, Canberra, Adelaide and Hobart to Auckland via Sydney can enjoy the same points hack as well – provided their domestic connection occurs on the same day.
Finally, as a Qantas Points Club Plus member, I earned 82 Status Credits on this jaunt, inching me ever closer to coveted Platinum status.
Currently, there are still a few hoops to jump through before travelling to New Zealand. These include vaccination requirements, pre-flight testing and self-testing on arrival. Here's your guide to the rules as they currently stand.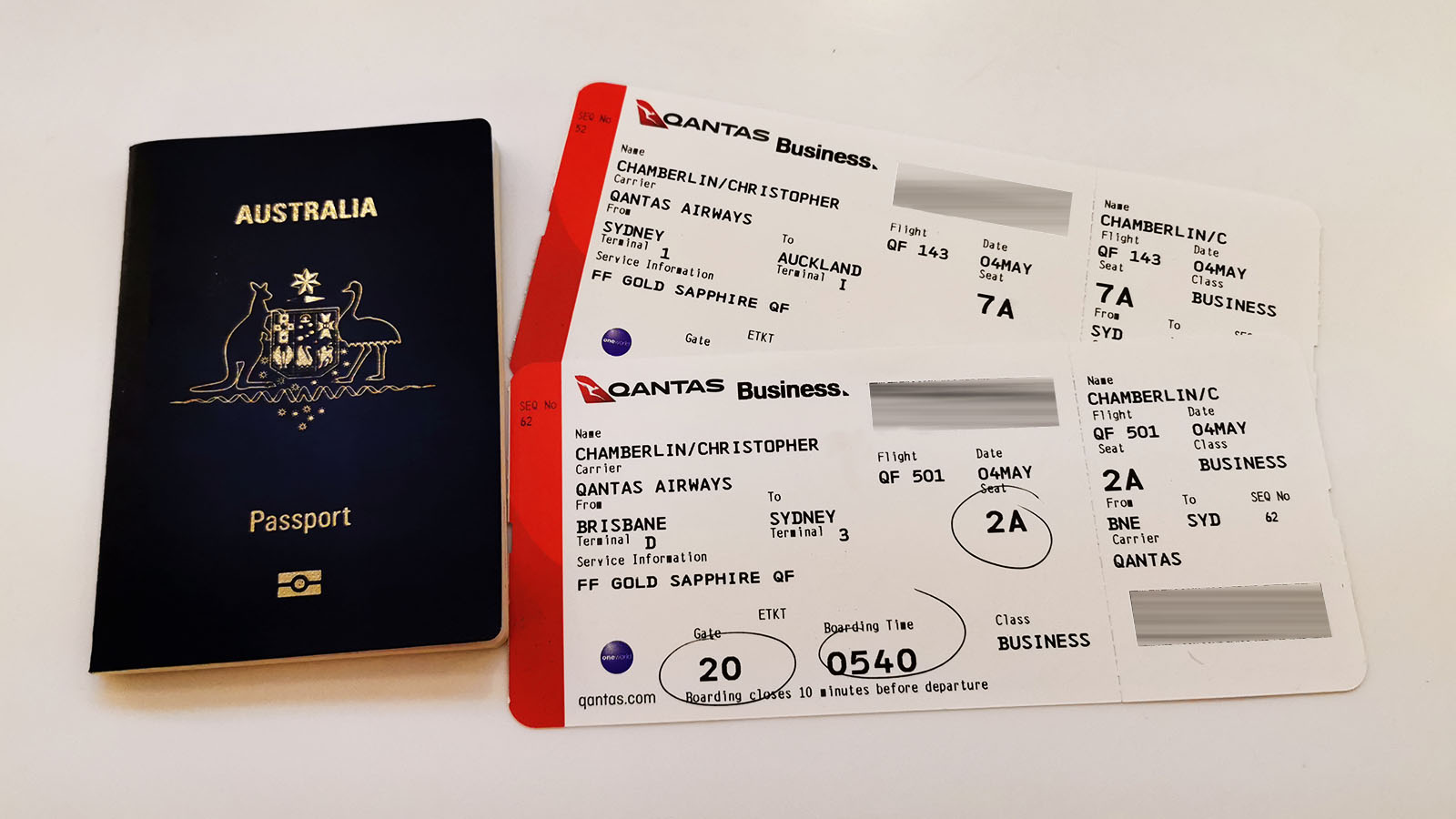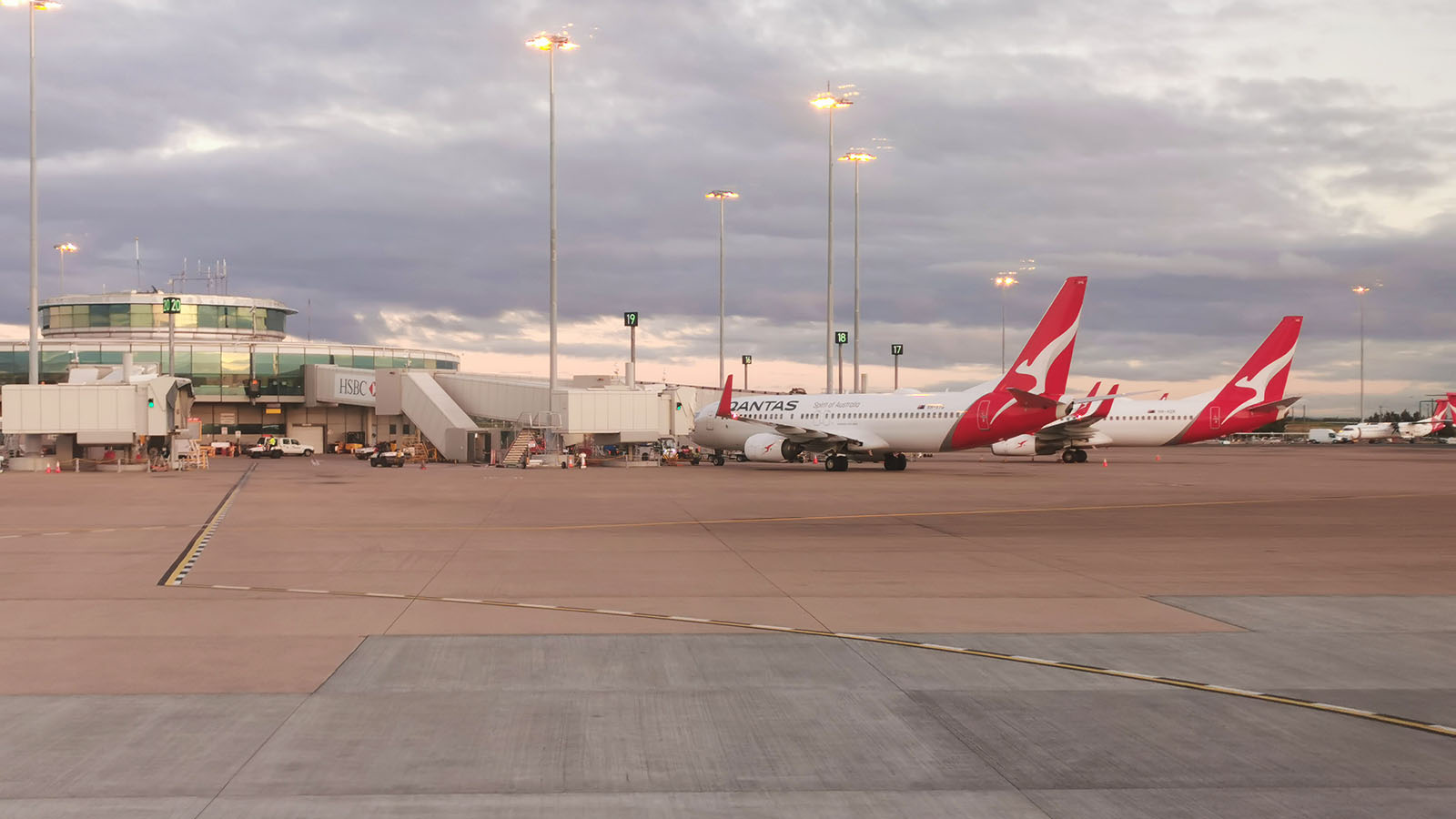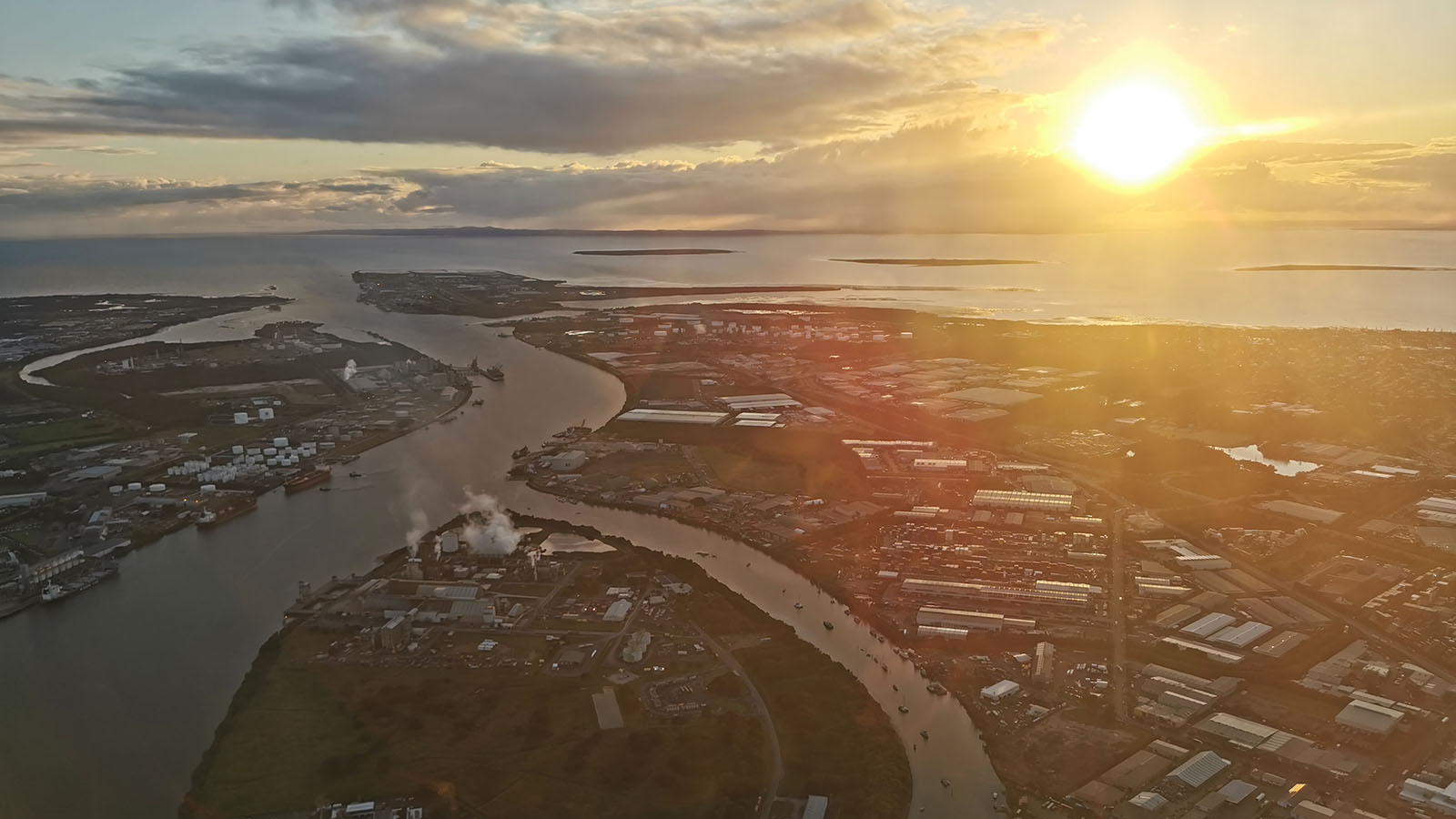 My whirlwind trip to New Zealand may have been brief, but it's terrific to be travelling internationally again. Not just to know that I can, but that I have. Now I know what to expect, I won't hesitate to venture much further afield next time.
Of course, now that you've seen how easily points can unlock an amazing journey to New Zealand, it's time you enjoyed this experience too! If your frequent flyer balance needs a little freshening up, scroll down to check out the great offers we have available right now – or on our main credit card page here.
Pocket the bonus points and you'll be flying up the pointy end in no time – just like the Point Hacks crew.
Finally, don't forget to subscribe to the Point Hacks newsletter to keep up to date with our latest jaunts around the world on points.
Photography by Chris Chamberlin, who travelled, stayed and adventured at Point Hacks' expense.
---
Featured deals
Auckland is calling! Jet there in style on points
was last modified:
June 28th, 2022
by