Despite Perth's cosy international terminal (and that's me being generous as a local), our airport plays host to two Star Alliance-affiliated lounges in T1 – a Singapore Airlines SilverKris lounge and an Air New Zealand Lounge. Opening in 2017, Air New Zealand's space is the newer of the two and welcomes a wider range of passengers.
The lounge should easily satisfy most travellers with shower facilities, wines from New Zealand, and a buffet with freshly-cooked food. I stopped by ahead of a Qatar Airways flight from Perth to Doha to check it out.
Lounge location and details
After clearing passport control and security, head upstairs and cut through the duty-free on your left. The lounge is well-signed and next to the bustling tapas restaurant, Loco Poco (as well as Gate 52A).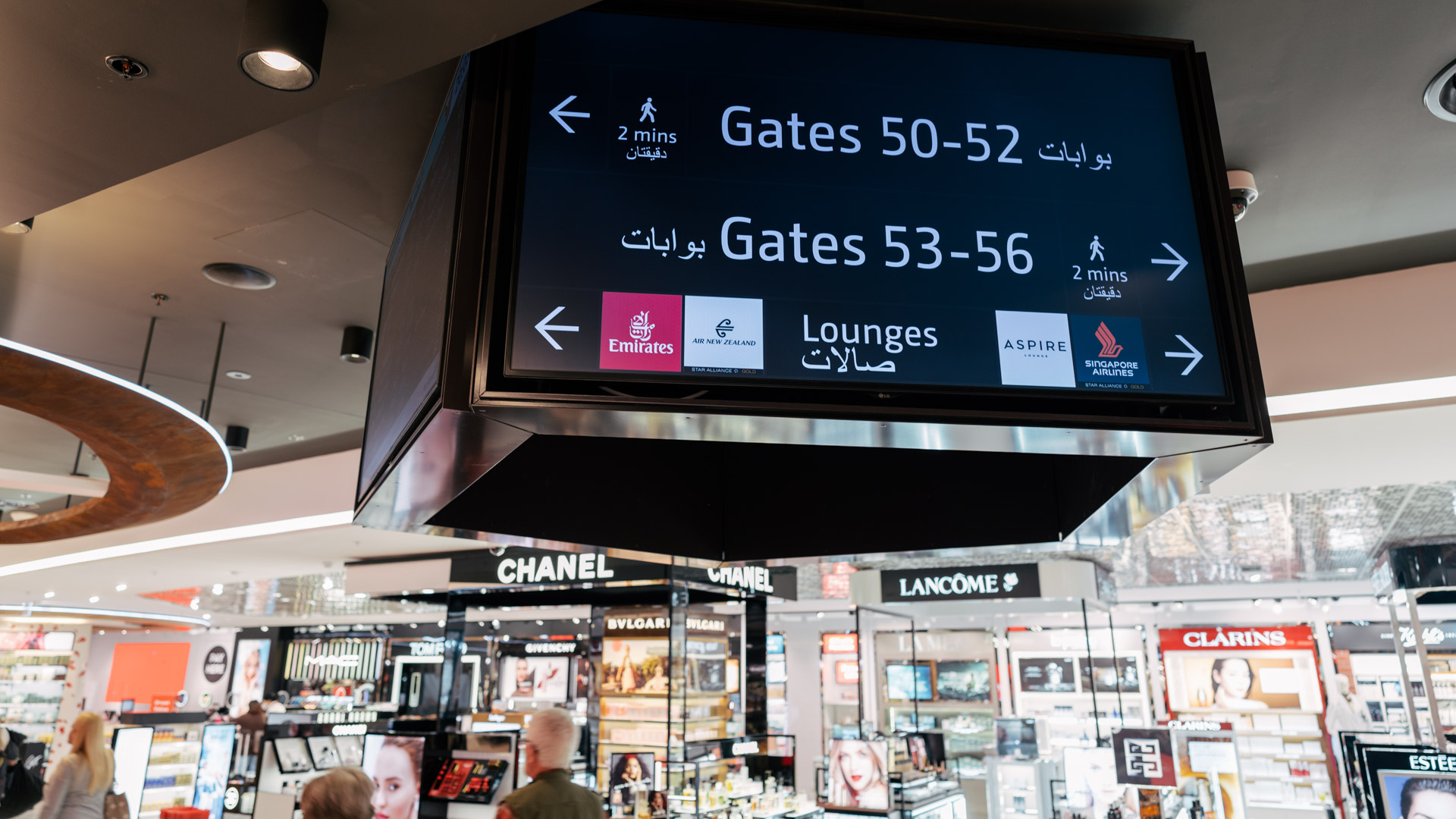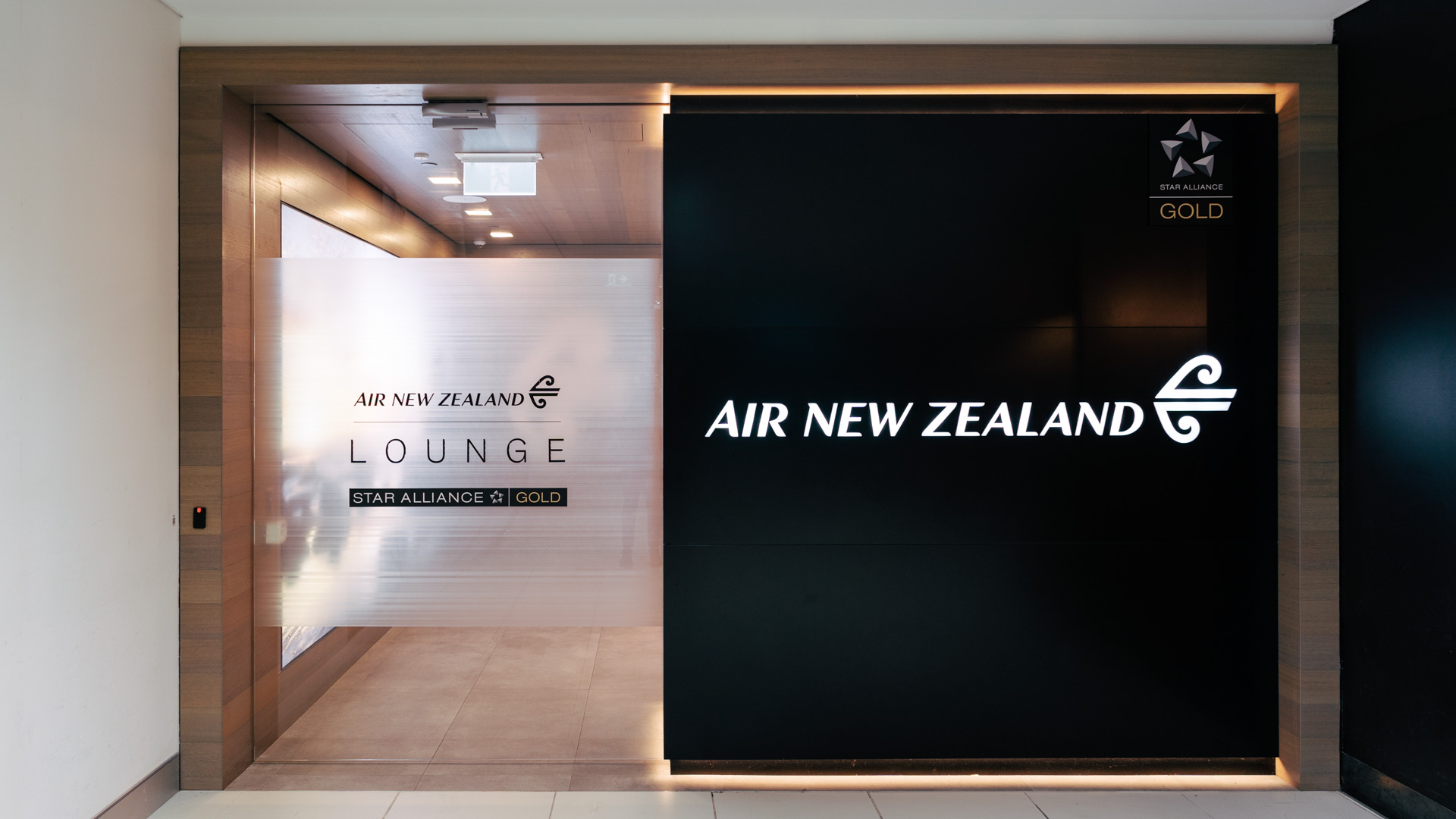 The Air New Zealand lounge in Perth opens at around 4:15 pm, ahead of the departure of NZ174 to Auckland. As Qatar Airways also contracts this lounge for its passengers, the lounge remains open until QR901 to Doha is called for boarding at 10:15 pm.
During that six-hour window, eligible Singapore Airlines Business Class and Star Alliance Gold members travelling on SQ214 to Singapore can also access this lounge, as both carriers are part of Star Alliance.
Similarly, if South African Airlines also restarts its Johannesburg service in the afternoon or evening, eligible lounge passengers should also be welcome here.
Lounge layout and seating
Air New Zealand's Perth lounge officially seats up to 113 passengers over an intimate 442 sqm footprint. The buffet and dining area takes up around half of the lounge, which then gives way to a range of lounge seating and nooks.
Look up, and you might notice an art installation resembling WA's iconic Wave Rock – it also pays homage to our state's enviable coastlines. Photographs and memorabilia from the airline's history adorn the walls. With punchy pinks and purples contrasting against classic whites and blacks, the design is unmistakably Air New Zealand.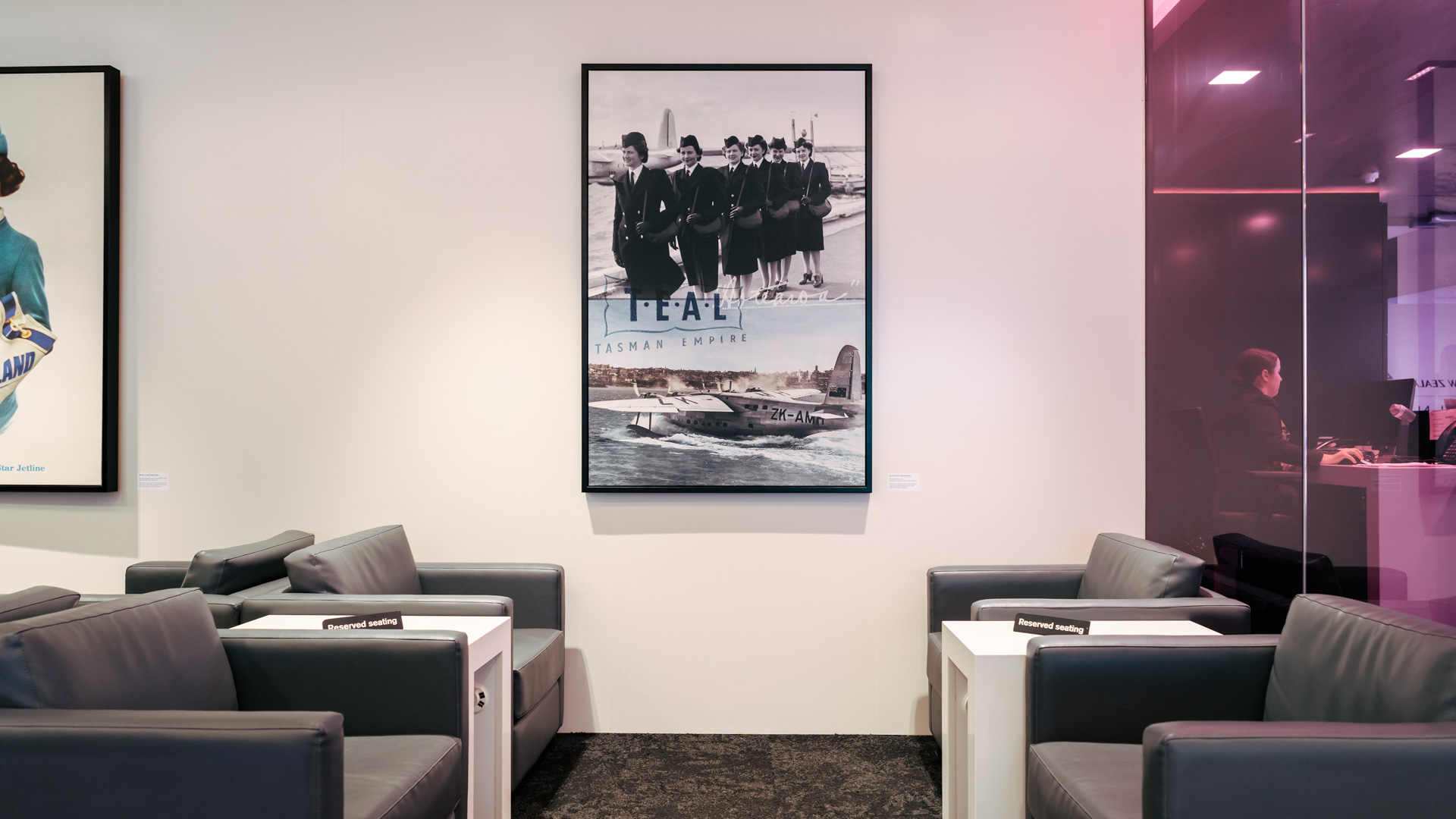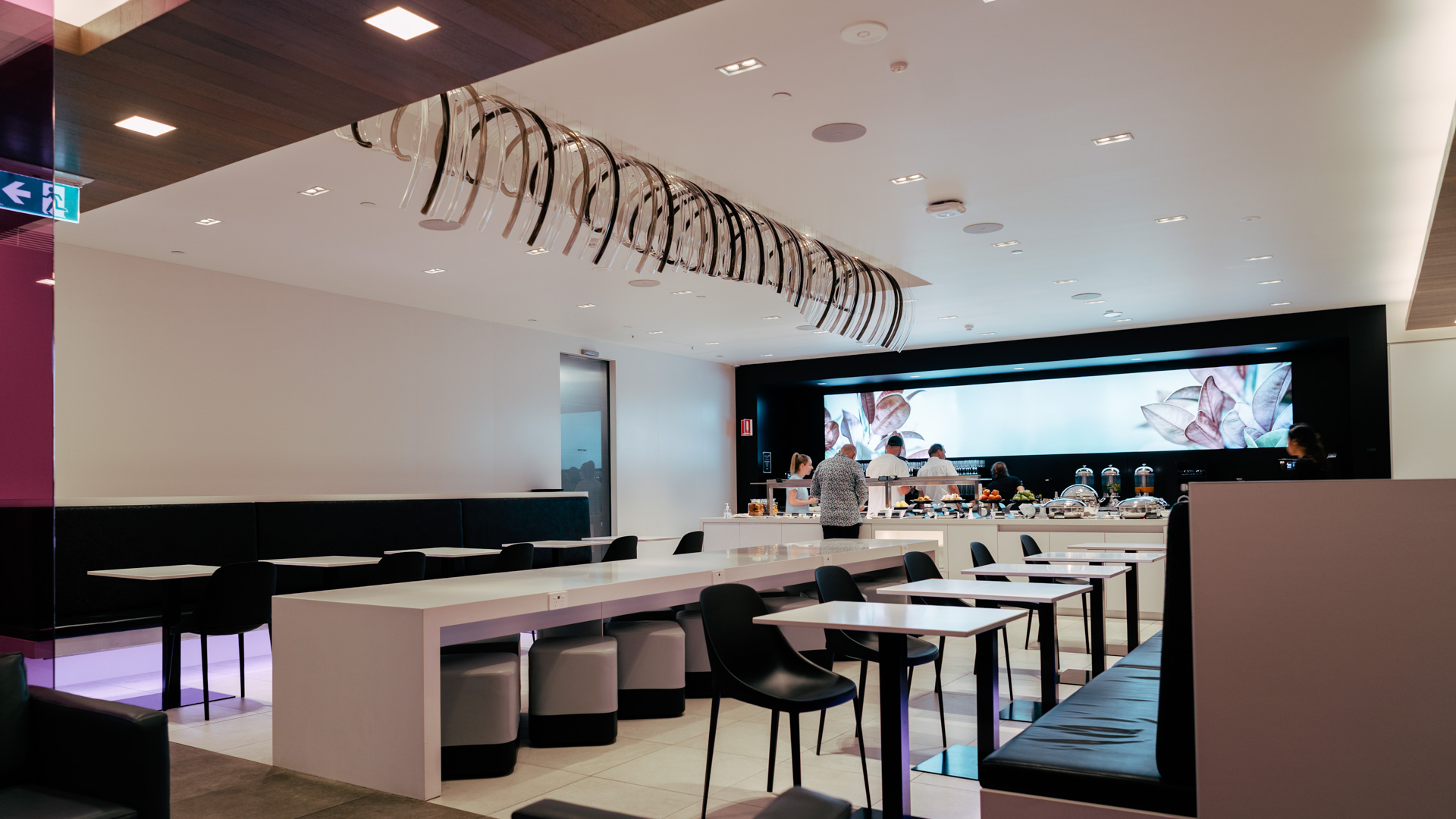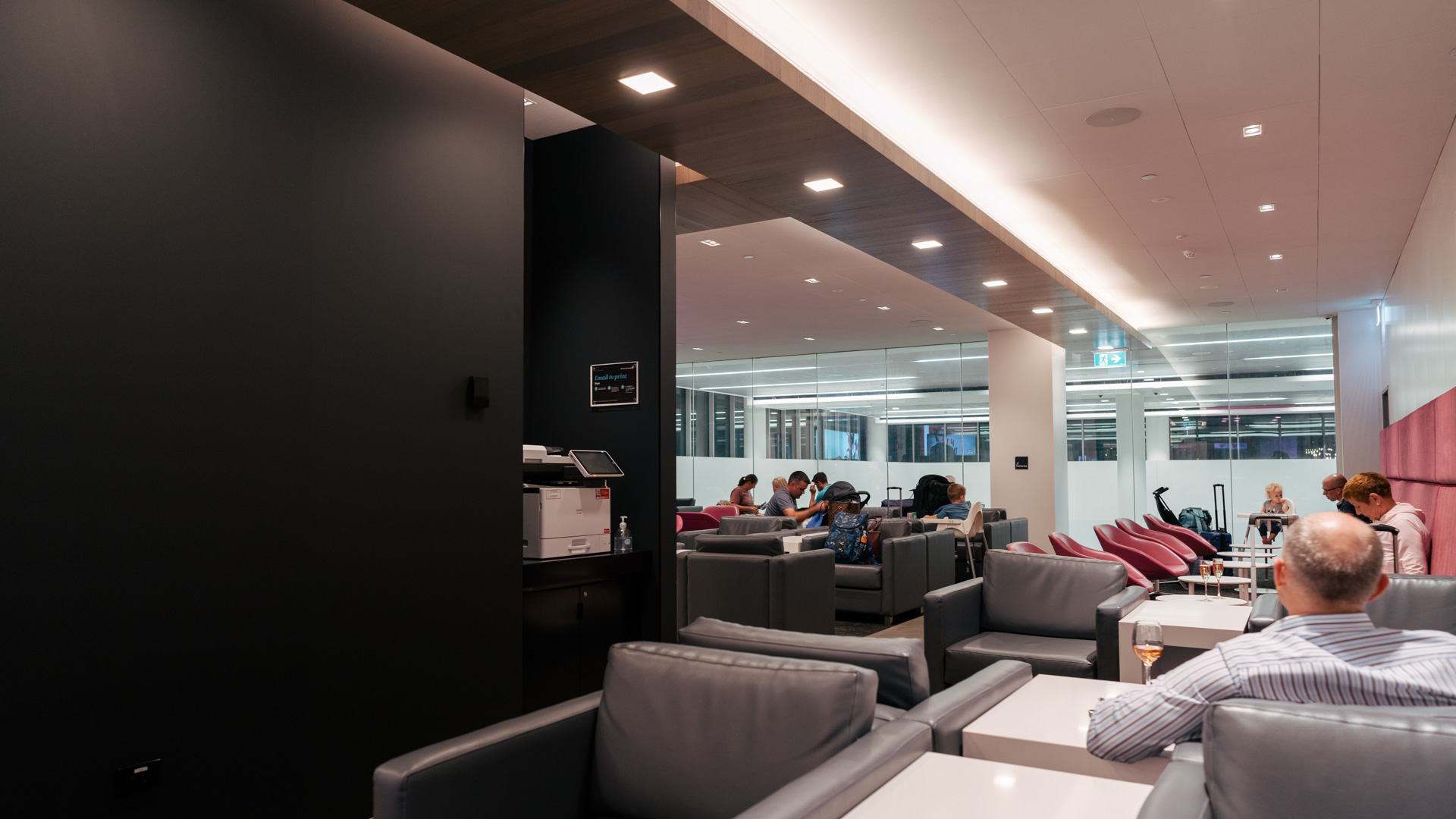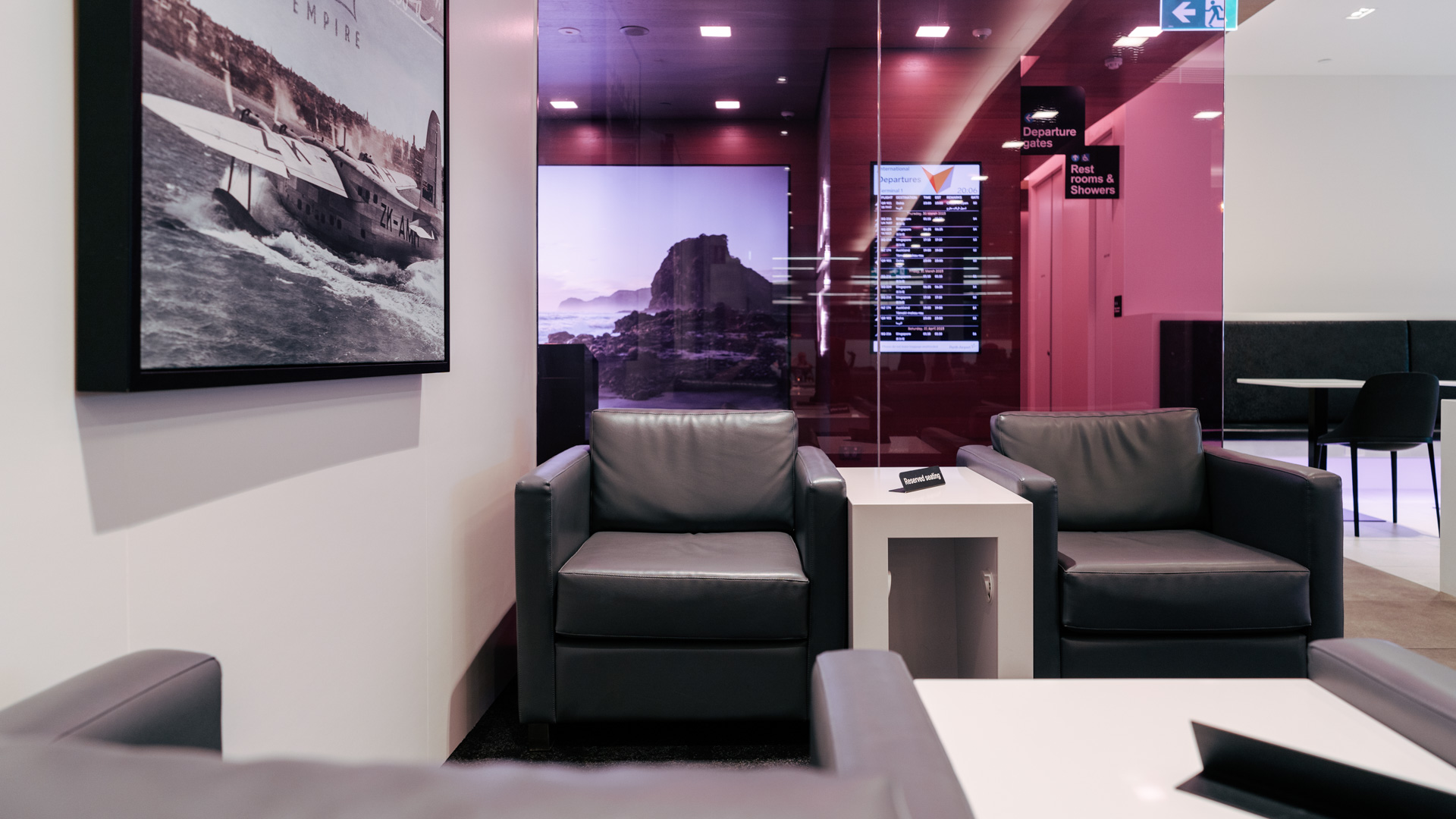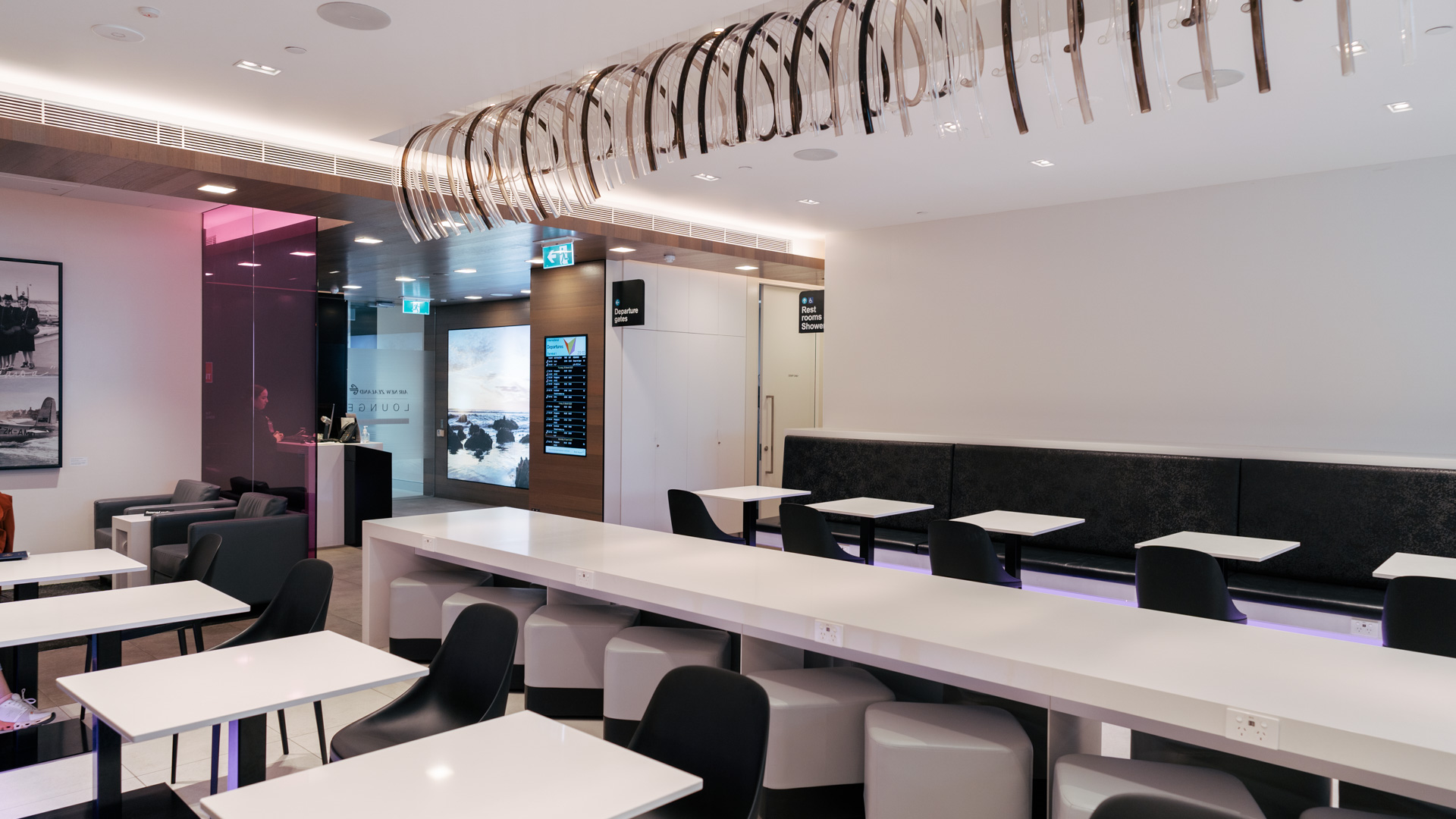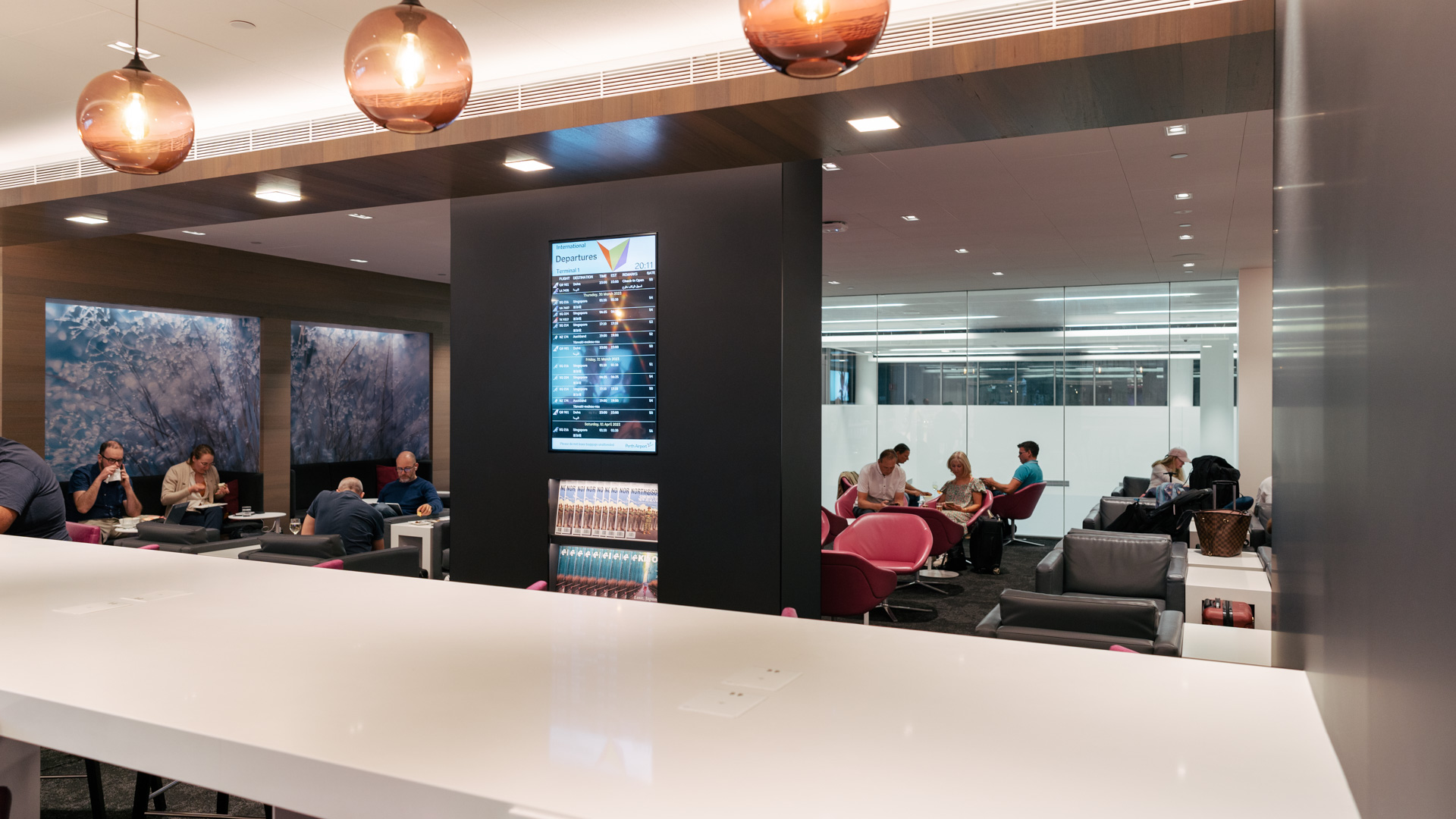 In keeping with the zones, the lounge seating varies from café chairs to bar stools to comfortable sofas. Most have power sockets in the vicinity. I also notice a section of seats marked as 'reserved' near the entrance, which could be held for VIPs such as Air New Zealand Priority One members.
Arriving around 8 pm, the lounge is already busy, but it never fills up completely or feels like it's cramped. It helps that passengers on QR901 don't usually start arriving until those on NZ174 have started boarding, as otherwise, the lounge might become overwhelmed.
Food and beverage
With many lounge guests looking forward to dinner before their flight, the Air New Zealand lounge does not disappoint. The quality and variety of food has my stomach rumbling in no time. I also see a chef come out regularly to check on the hot dishes and replace them with a fresh batch when finished.
Those looking for a heartier feed might enjoy the pumpkin soup, beef ragoût with potatoes and onions, roasted cumin carrots and green beans, mash, veggie fried rice and more.
On the lighter side, a tantalising range of salads. finger sandwiches, cakes (including a cheesecake in a cup which I can't ignore), scones and cheeses round out a very enjoyable spread that's only eclipsed by the nearby Emirates Lounge.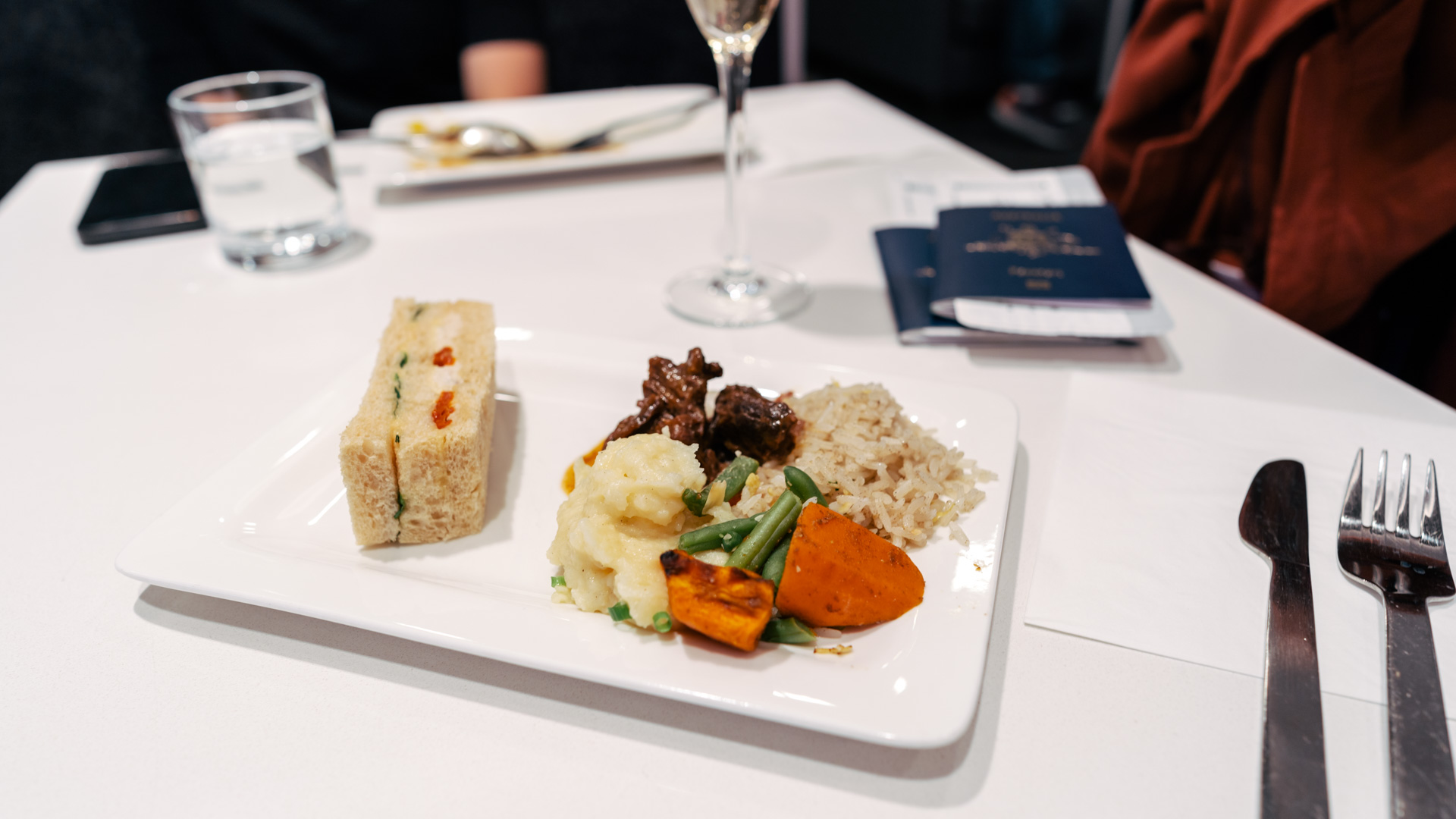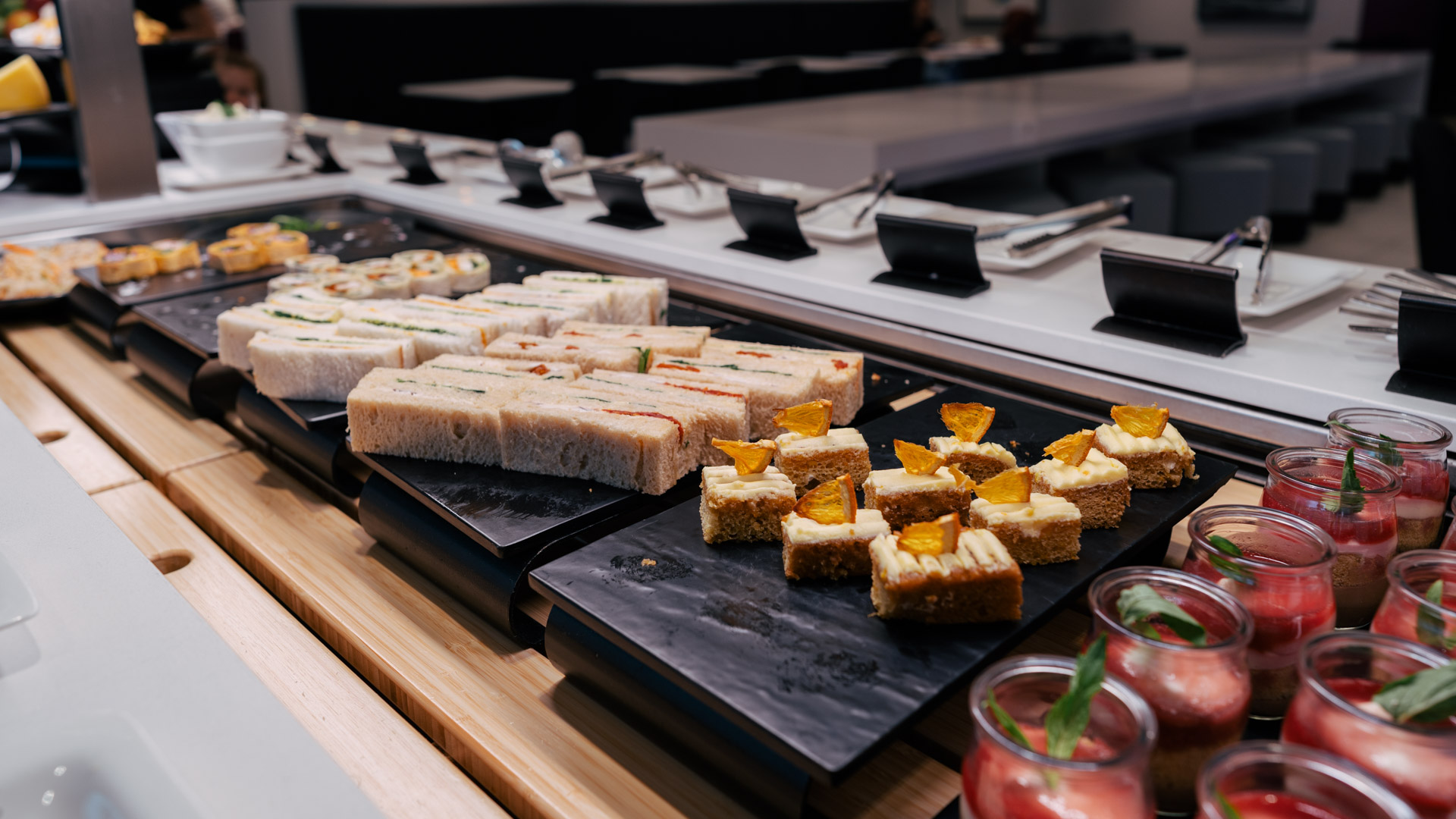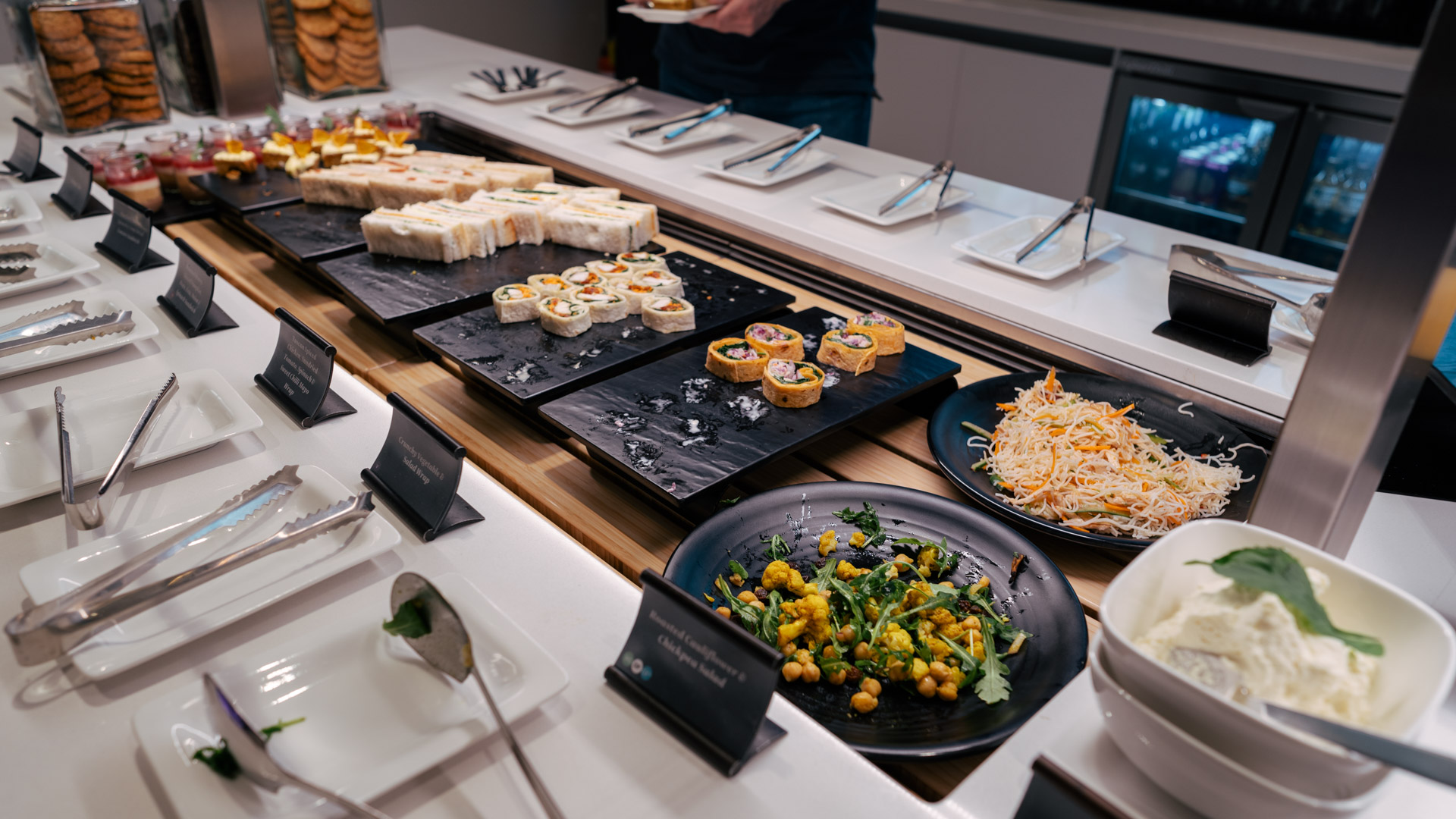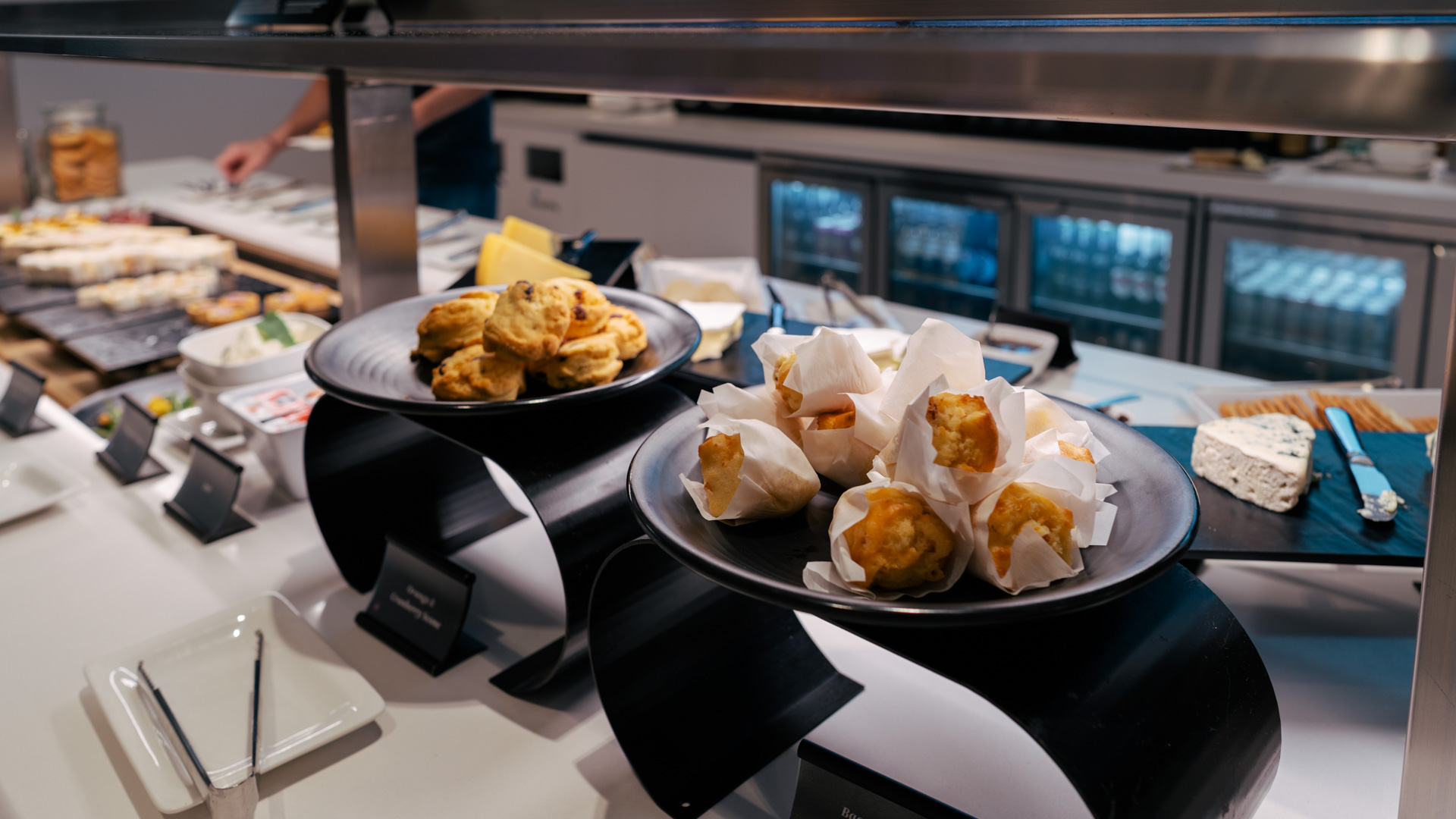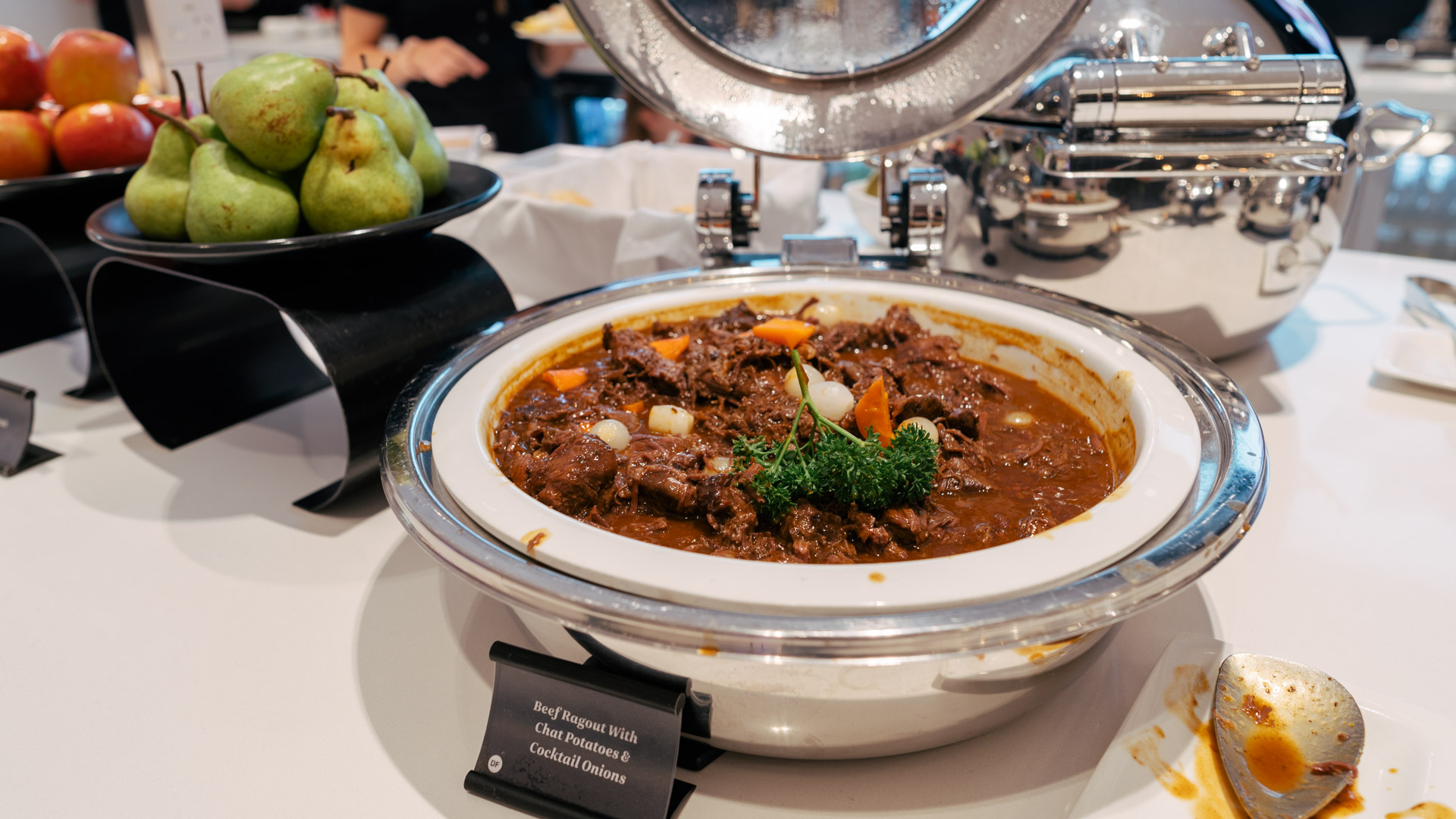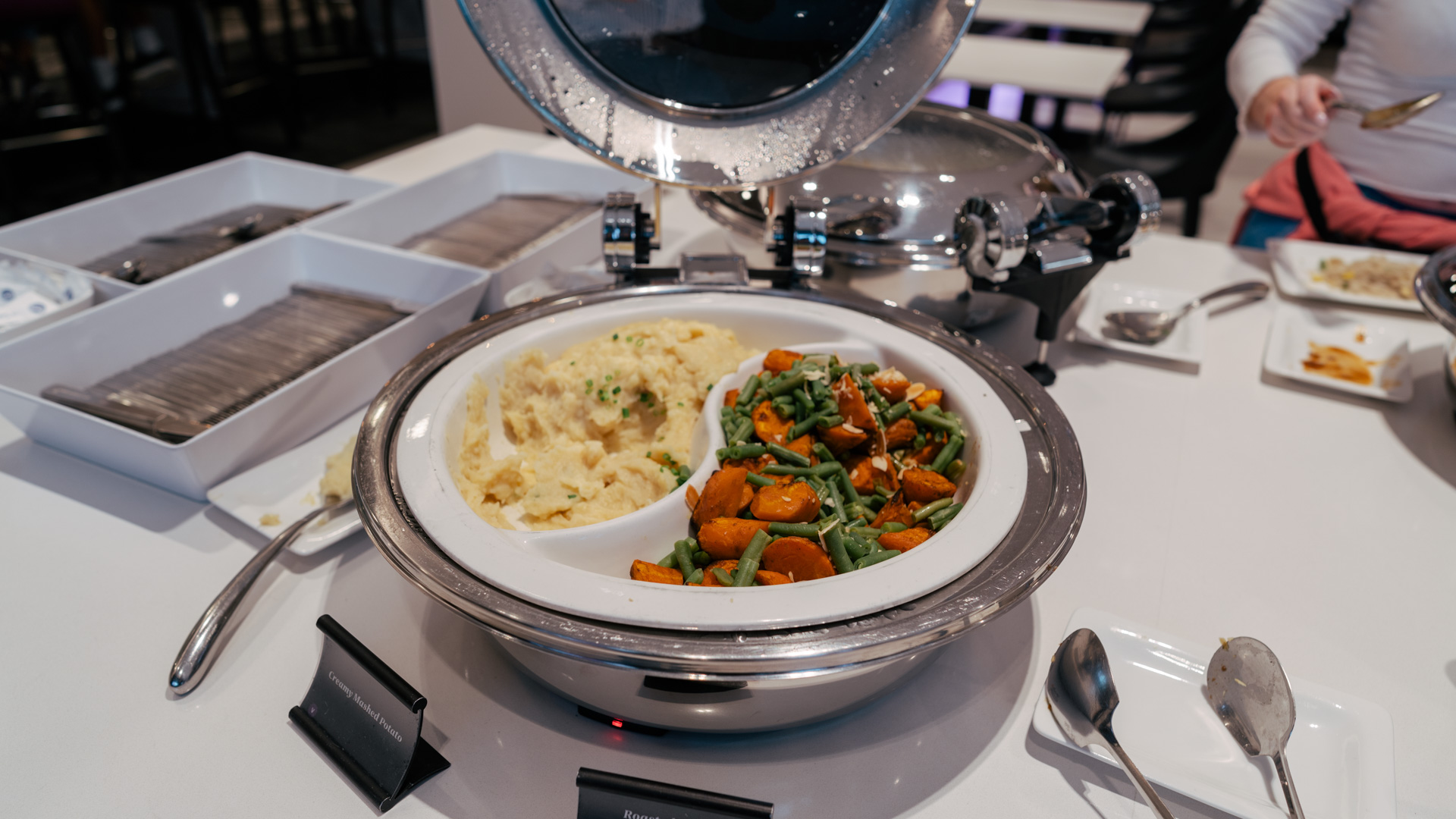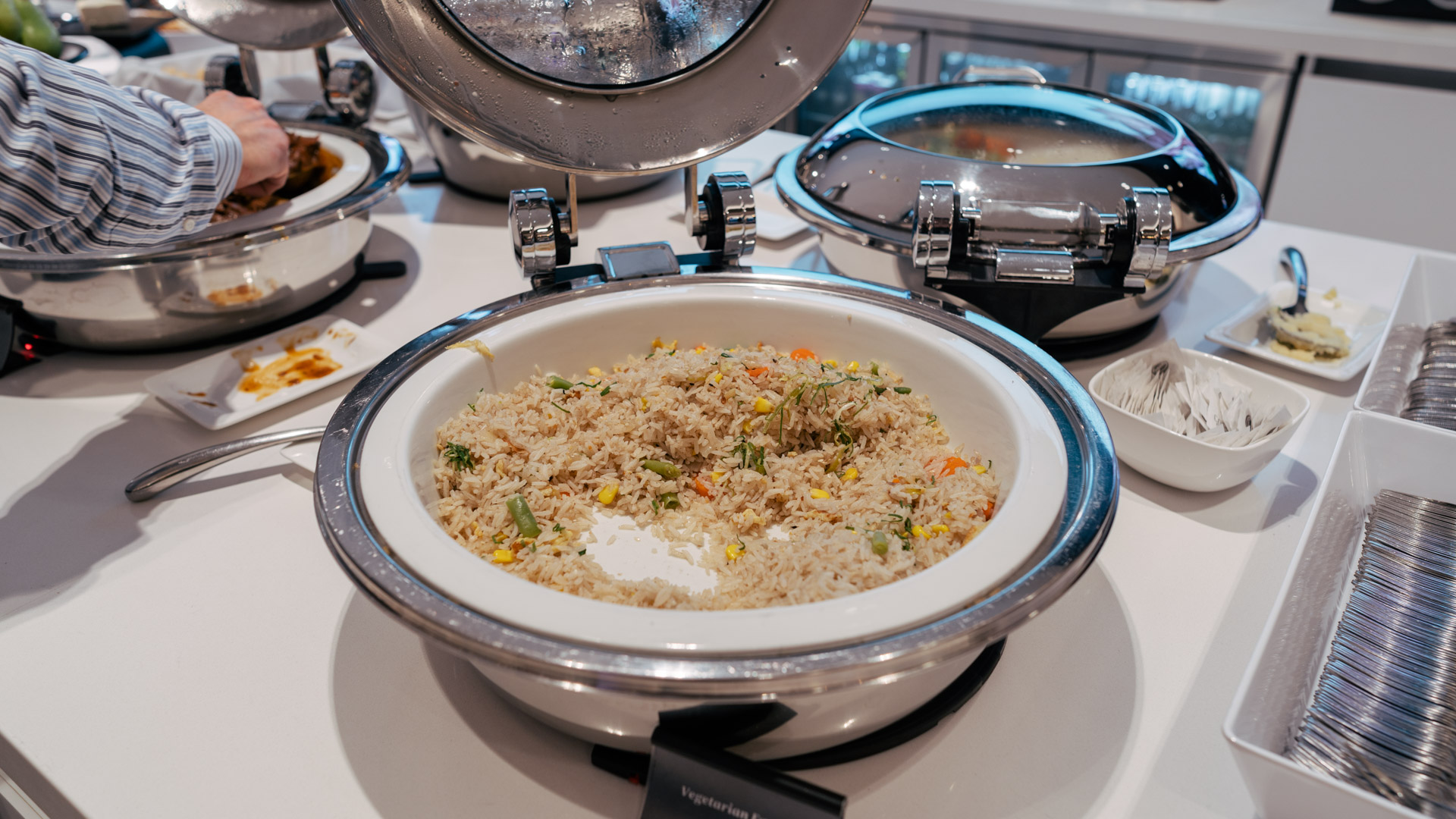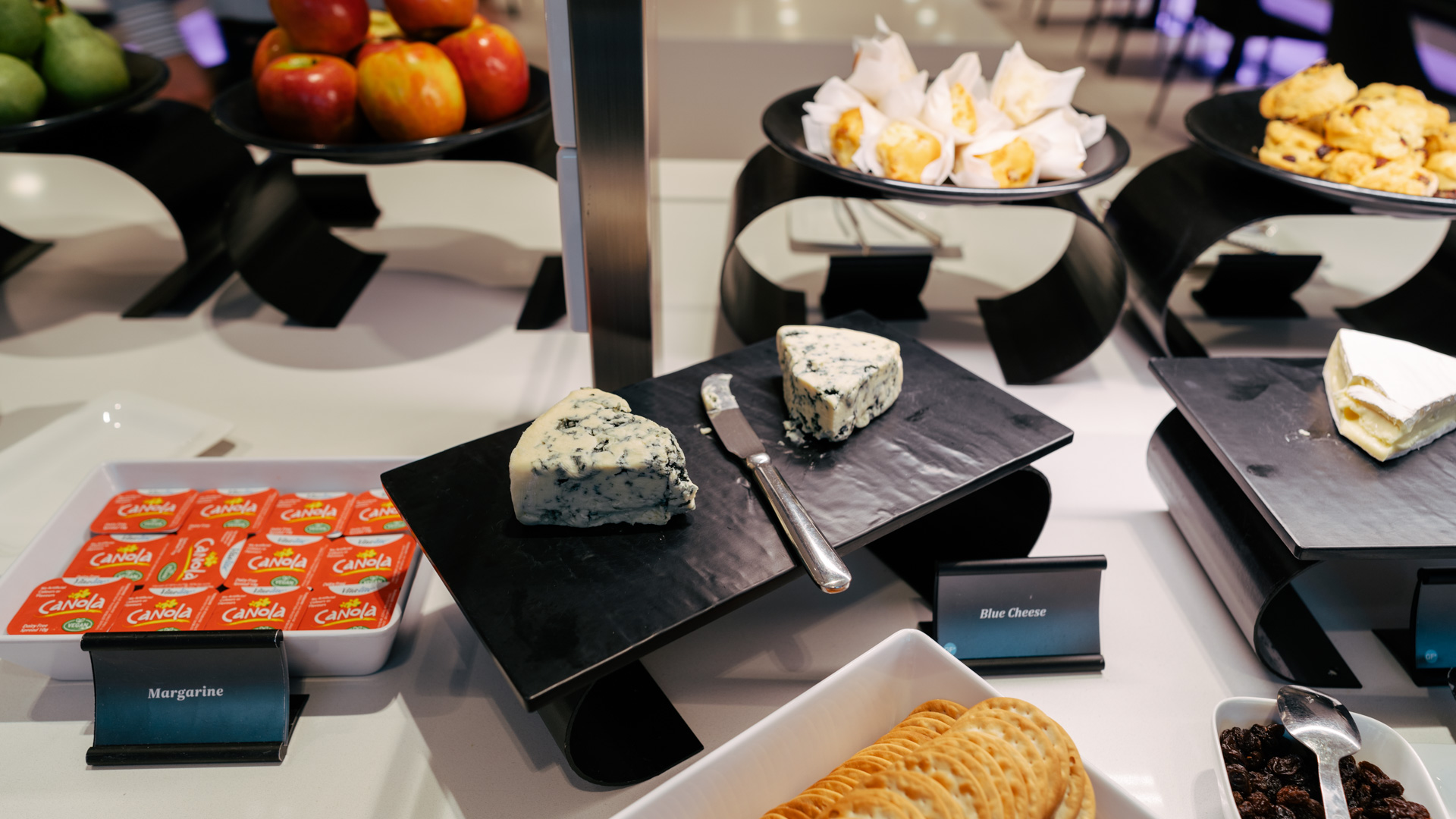 Air New Zealand puts out a respectable range of drinks on the beverage front. The pre-flight fizz is Villa Maria New Zealand sparkling wine. There are also three of each red and white wine, covering well-known varietals such as pinot noir, merlot and Chardonnay.
In the fridges below are five types of beers (including Corona, Peroni and New Zealand's Steinlager). In the mood to mix up something stronger? Between Bombay Sapphire, Bacardi, Bundaberg, Kahlúa and more, you can mix up most classic cocktails. There's no barista coffee here, but you can use the coffee machine for a caffeine hit.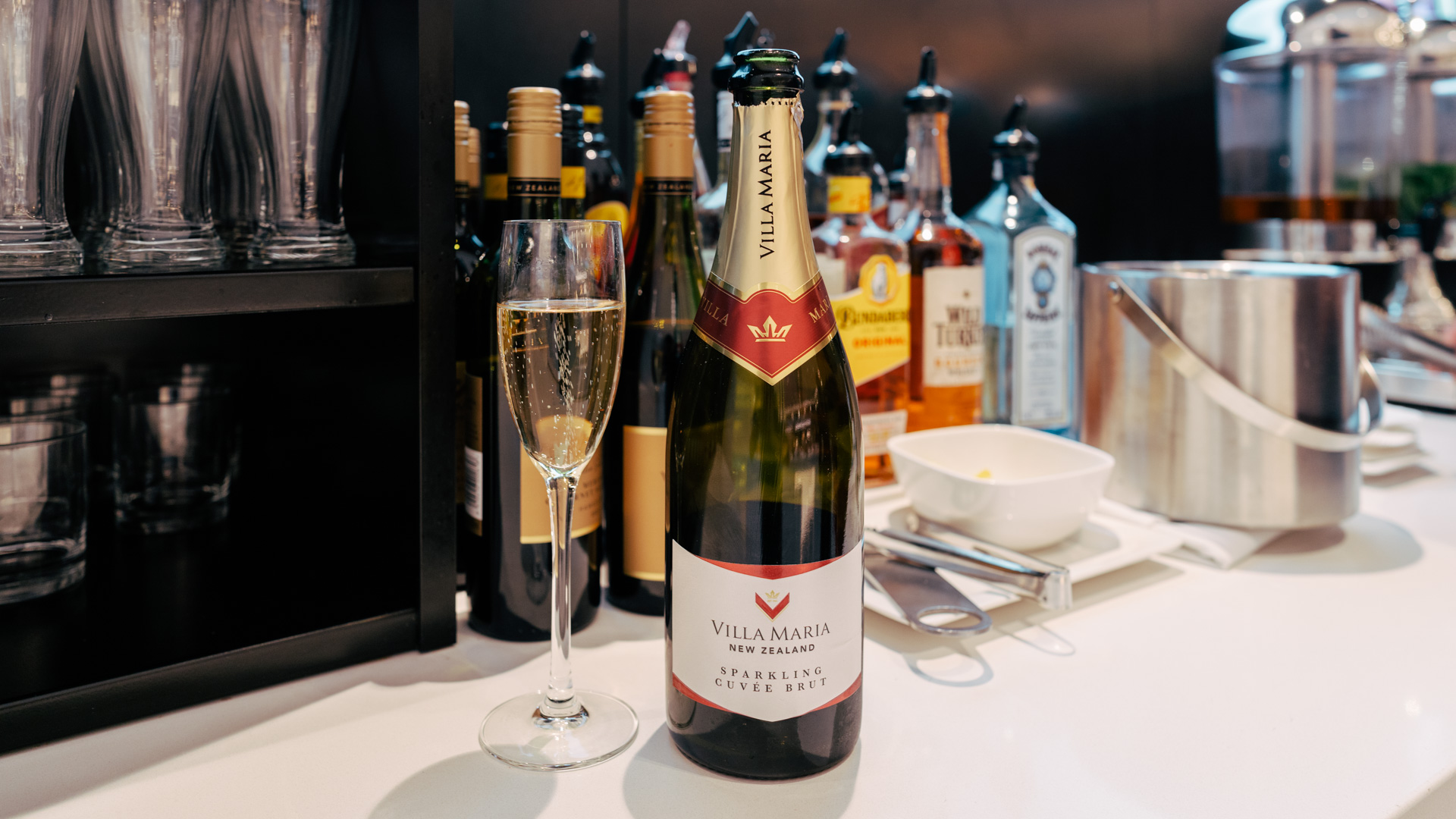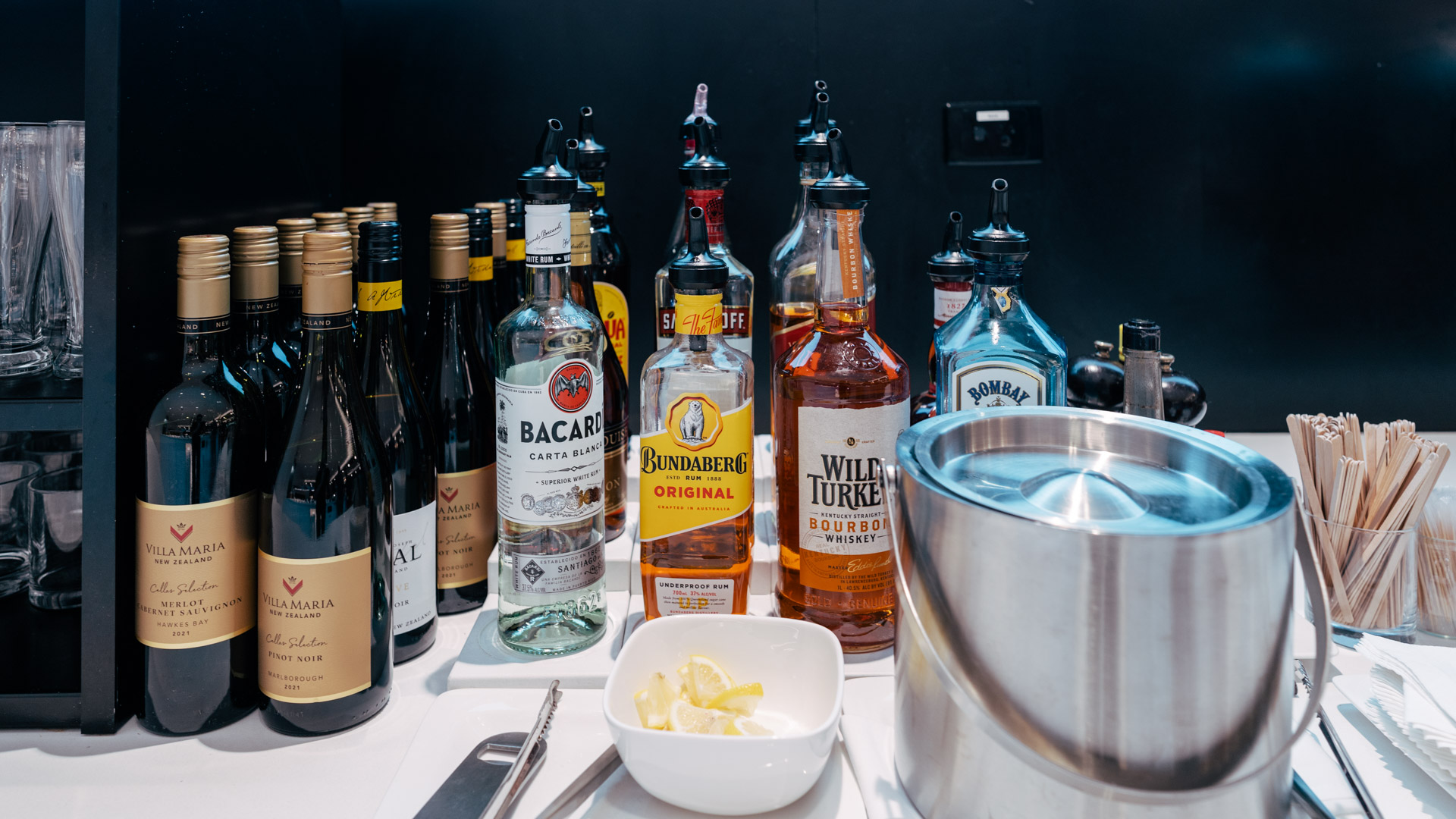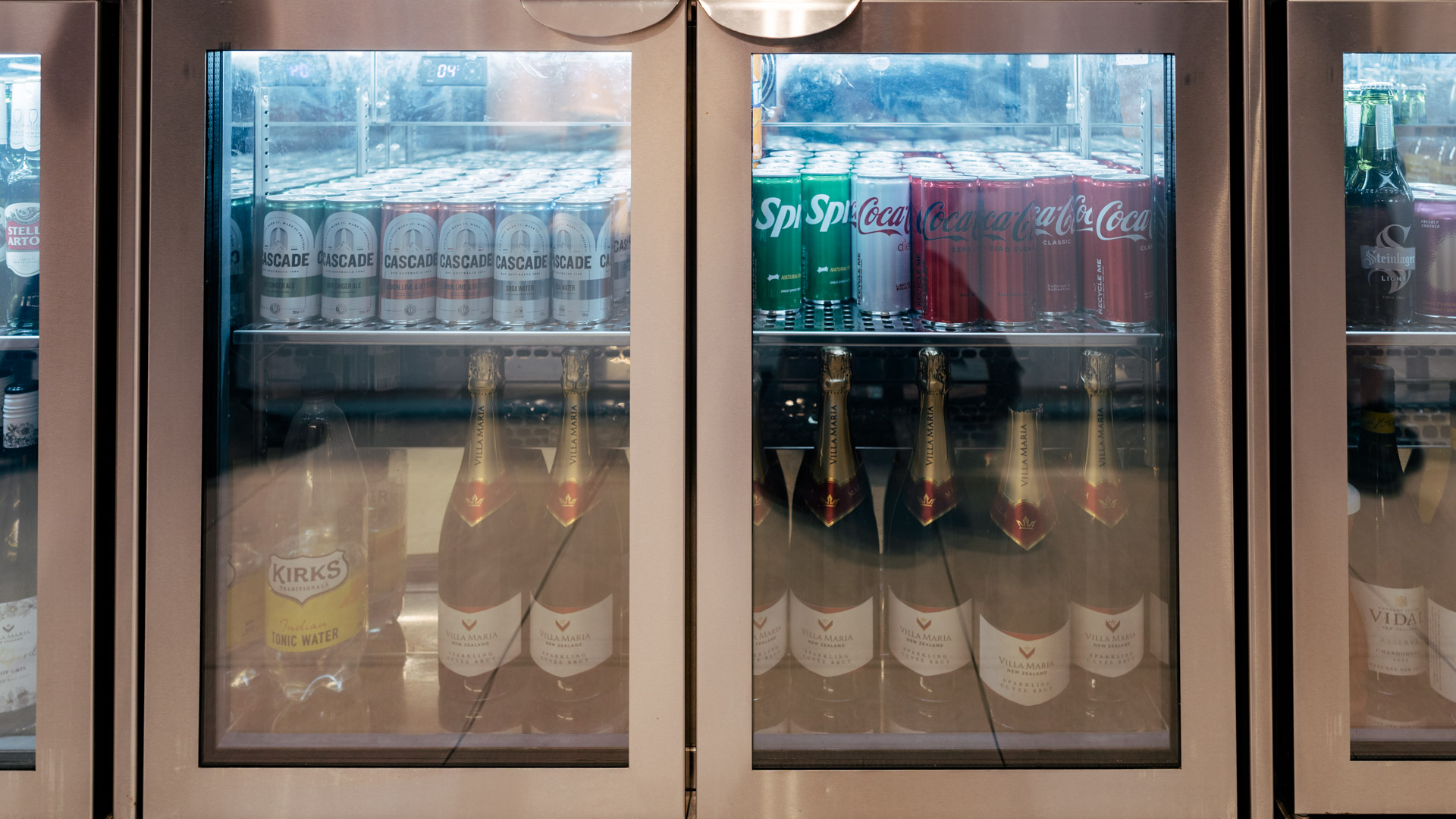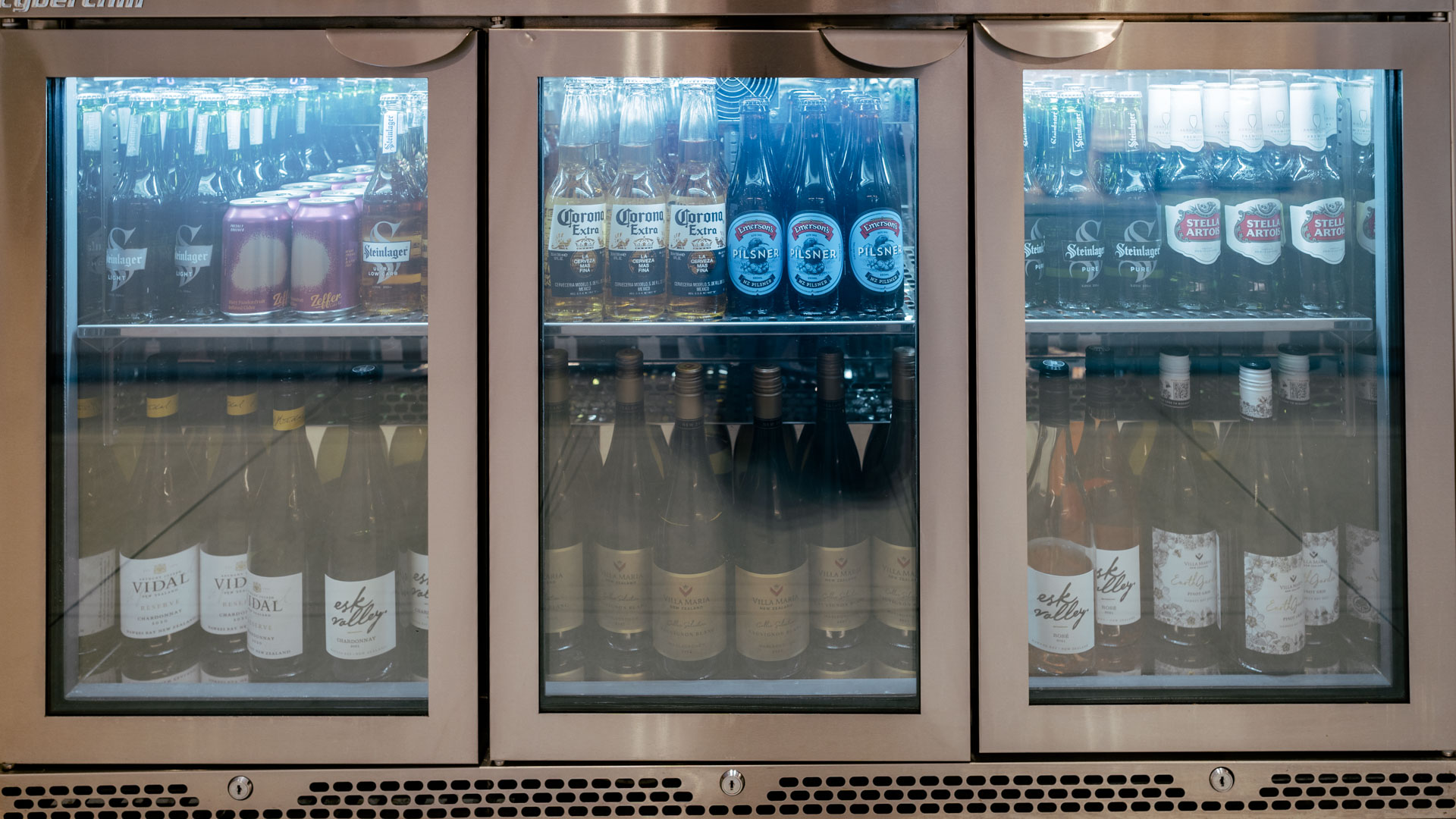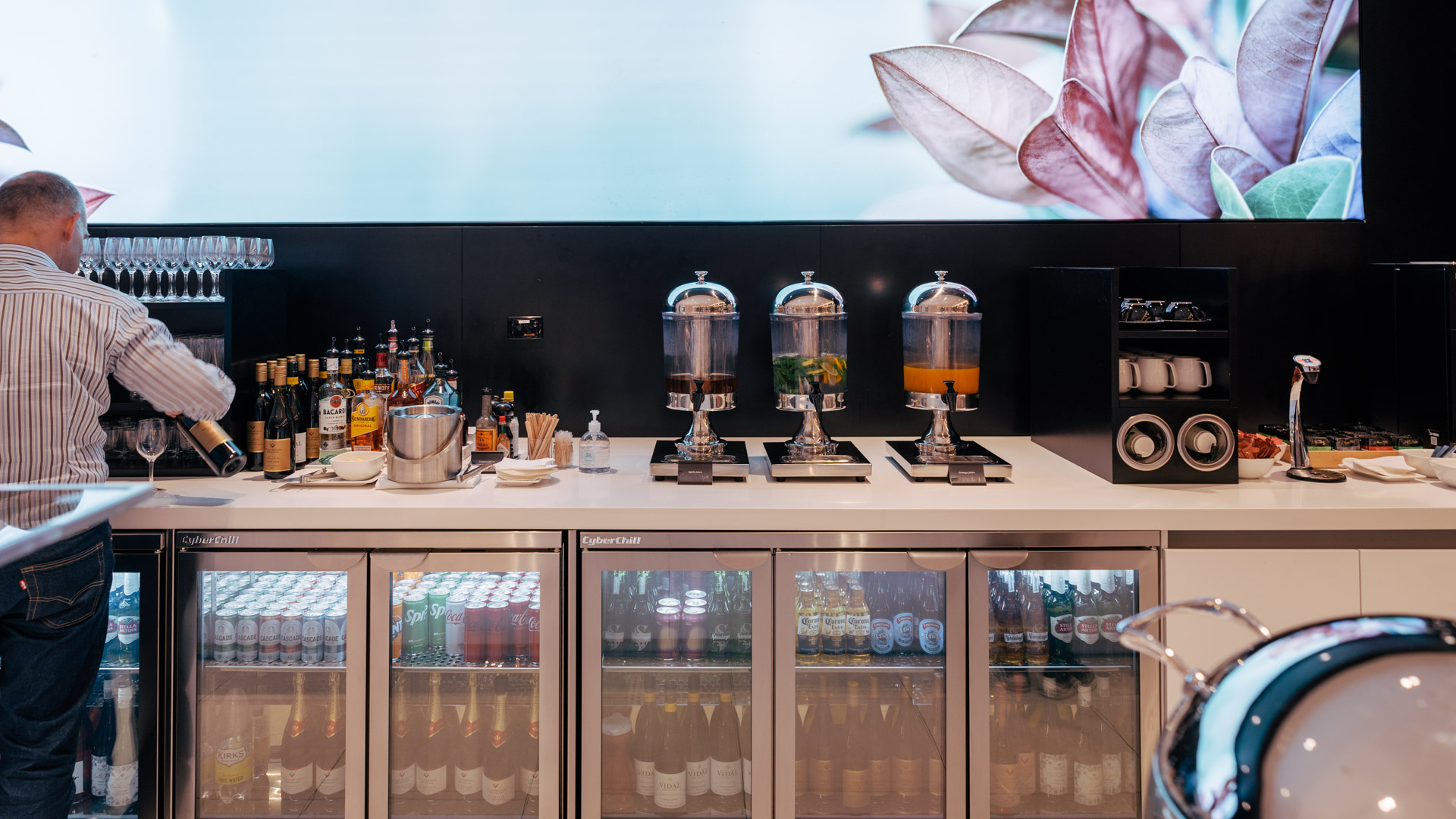 Lounge amenities
Perth Airport T1 is not a typical transit point for passengers. But for those connecting to Auckland or Doha from a domestic flight, or perhaps heading to the airport right after work without the chance to freshen up, Air New Zealand provides a few shower rooms. Each room is stocked with towels and premium Antipodes shower products.
For last-minute work and Netflix downloads, the lounge has covered all its bases. Power and USB outlets are located between most seats (look under the table), while the Wi-Fi is reasonably zippy. There's also a printer with wireless printing enabled, which is handy for sorting out last-minute paperwork.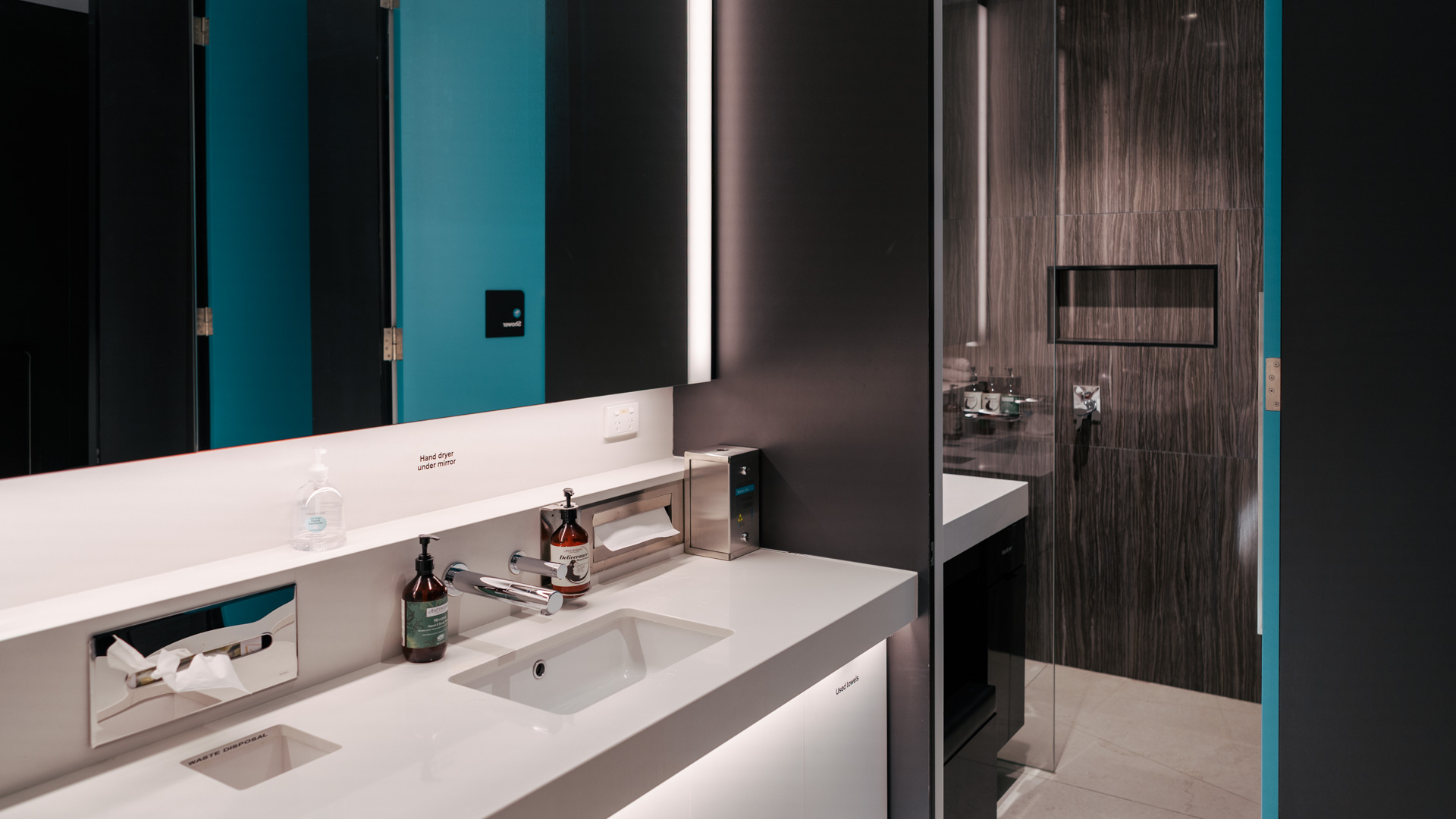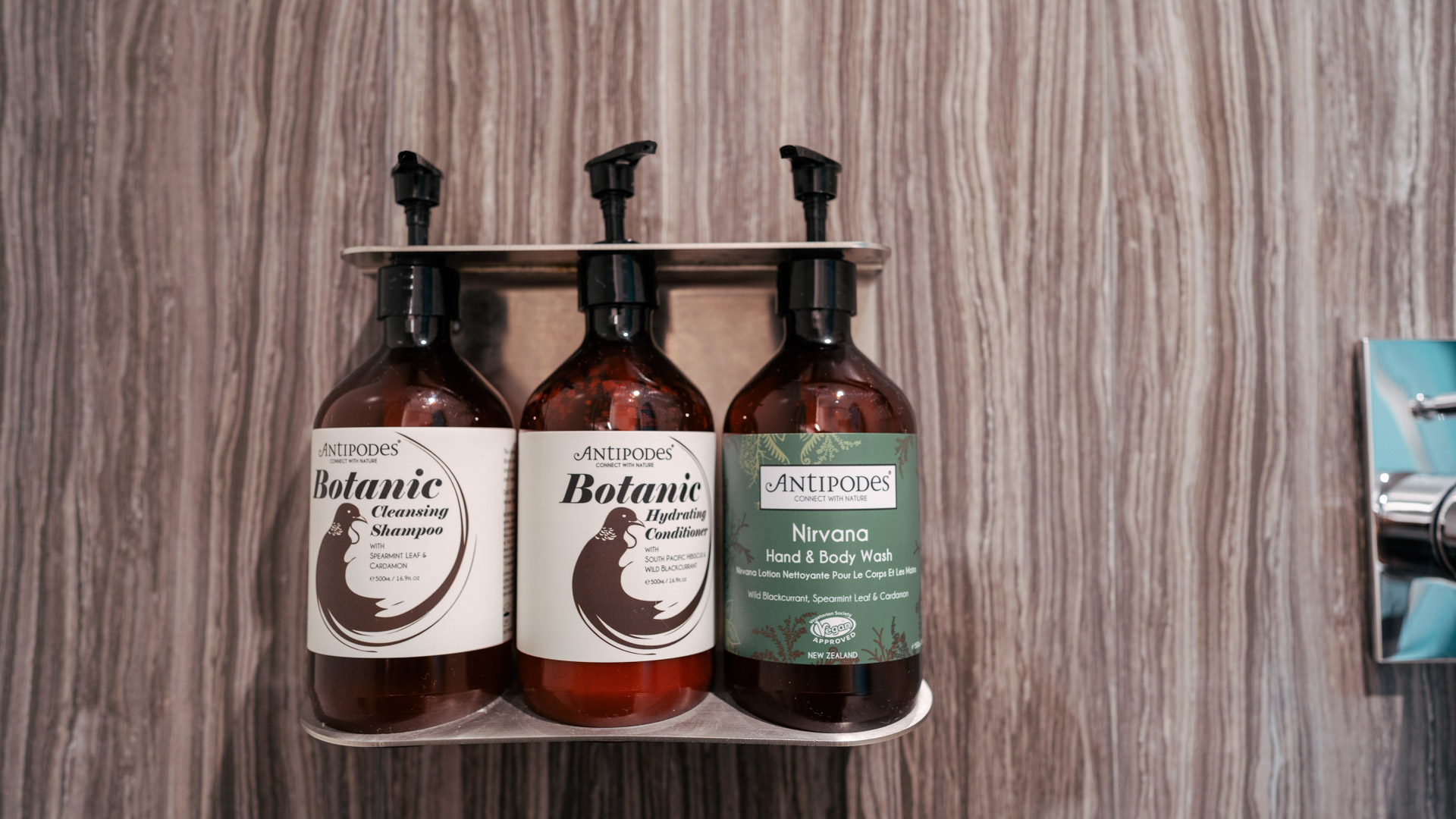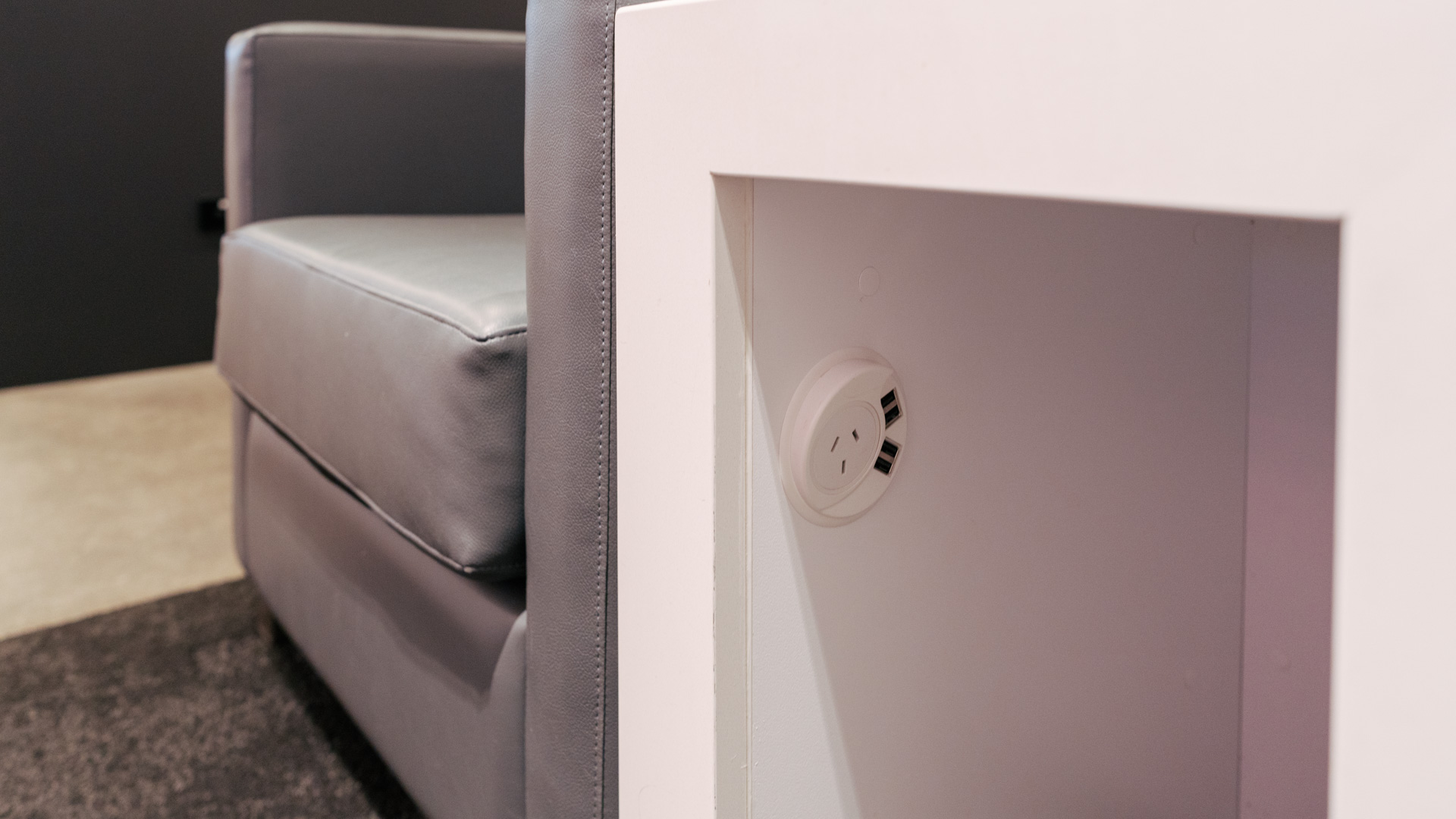 How to access this lounge
Air New Zealand opens its lounge to passengers of other Star Alliance airlines and Qatar Airways by special arrangement.
Business Class or First Class ticket:

Passengers of Air New Zealand, as well as its Star Alliance partners. From Perth, this includes Singapore Airlines, and may later include Thai Airways, ANA and South African Airways when those flights from Perth resume. Qatar Airways also sends its Business/First Class passengers here.

Airline frequent flyer status:

Air New Zealand's VIP-tier Elite Priority One cardholders
Airpoints Gold and Elite members prior to Air New Zealand flights (+1 guest for Gold, +3 guests for Elite) or Star Alliance flights (+1 guest at either tier).
Airpoints Elite Partner members prior to Air New Zealand flights only (+1 guest).
Other Star Alliance Gold frequent flyers prior to Air New Zealand and Star Alliance flights (+1 guest).
Qatar Airways Privilege Club Gold and Platinum members prior to Qatar Airways flights only (+1 guest for Gold, +2 guests for Platinum).
Other oneworld Sapphire and Emerald frequent flyers prior to Qatar Airways flights only (+1 guest).

By paid lounge membership:

Air Canada Maple Leaf Club (Worldwide) and United Club members departing on a Star Alliance flight (+1 guest).
Air New Zealand Koru members prior to Air New Zealand flights only (+1 guest, or +2 guests when also holding a Koru Extra Guest card).
Paid access isn't available here. The lounge also doesn't accept third-party cards like Priority Pass, so you'll need to have the right status or cabin class boarding pass to get in.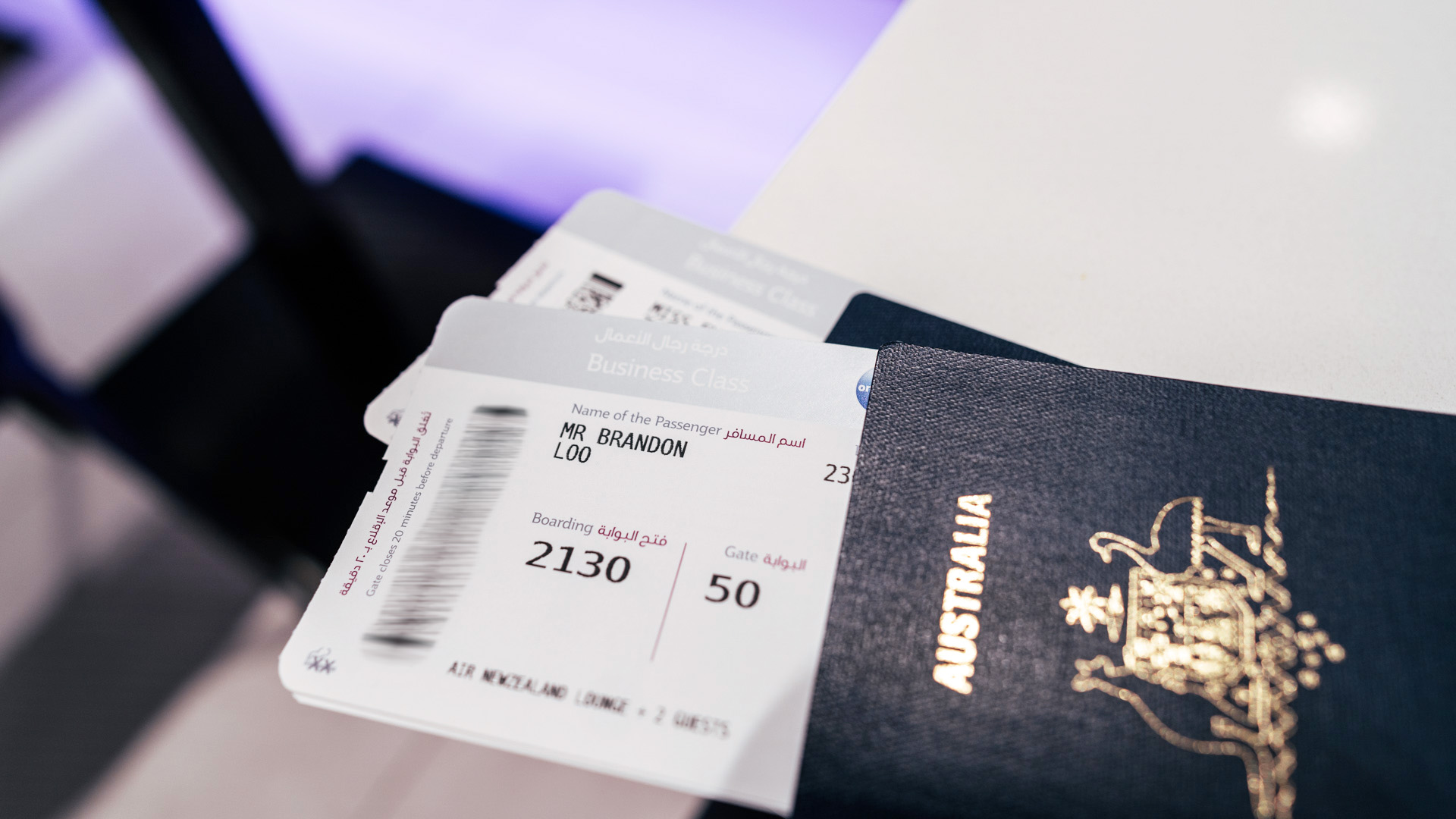 Summing up
I visited the lounge twice recently – once in March and once in April 2023 – and found the experience to be quite consistent. The hot dishes were different, which suggests that the menu does rotate regularly.
Air New Zealand takes everything a typical business traveller would expect in an airport lounge and bundles it up into a neat, small package. Despite its Perth lounge being on the smaller side, Air New Zealand still offers excellent catering and facilities for passengers about to head off on an international flight.
Air New Zealand Lounge, Perth
was last modified:
May 9th, 2023
by