Hidden away at the international terminals in Sydney and Melbourne, Qantas and LaGaia run a day spa for the Roo's highest of high flyers. Best of all, spa treatments are always free of charge in the Qantas First Lounge. Whether it's a massage or a facial, this is one pleasure of flying that's not to be missed.
As you might imagine though, appointments can be hard to come by. But there are ways to maximise your chances of pre-flight bliss. Here's the inside scoop.
Who gets access to the Qantas First Lounge spa?
Eyeing off a treatment at the Qantas spa? It's one of the many Qantas First Lounge amenities. But that means you need to qualify for entry into the First Lounge itself, before you can get close to the spa.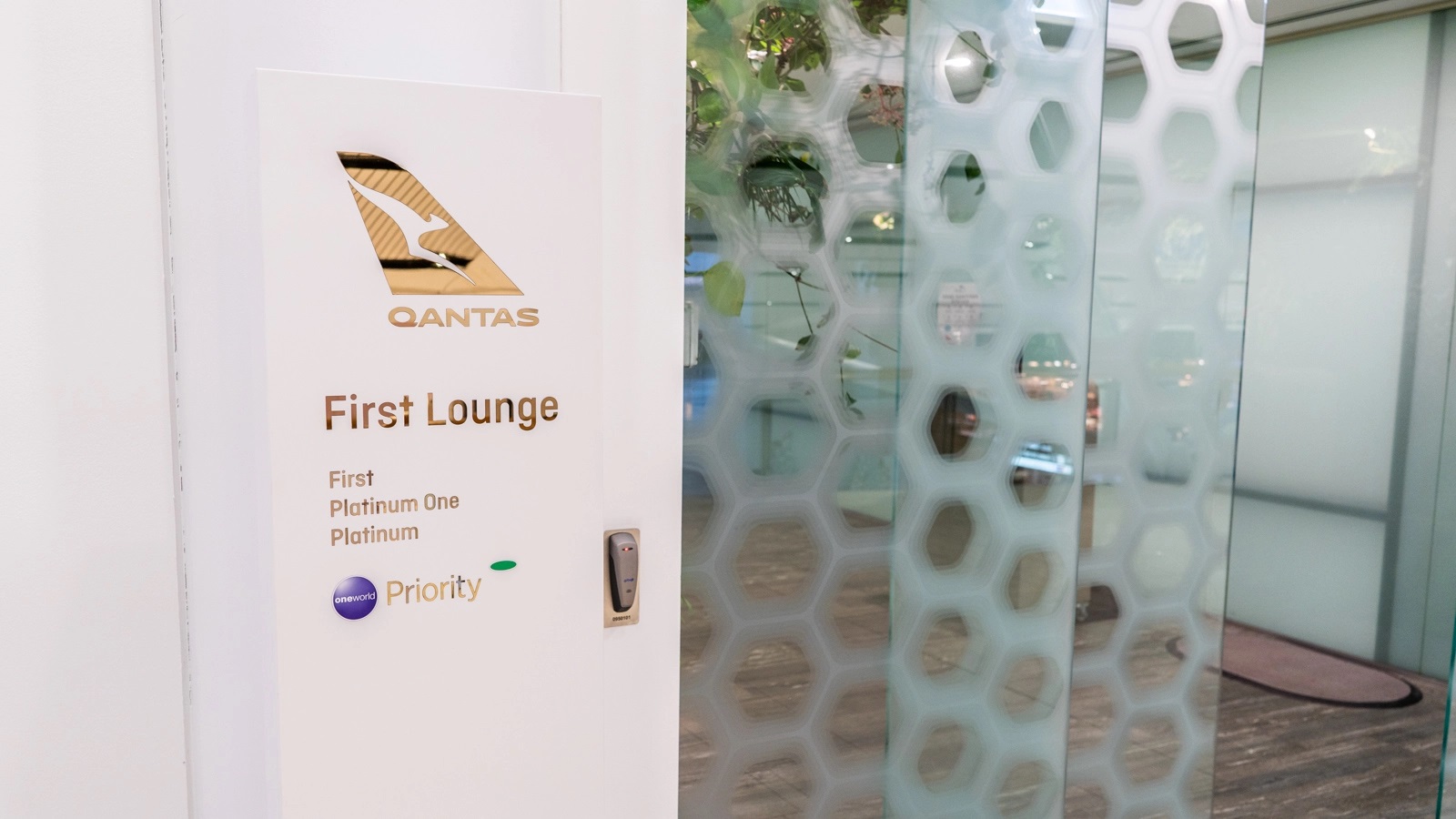 As a reminder, here's who makes the cut for Qantas First Lounge access.
First Class passengers of Qantas, Emirates and oneworld Alliance partner airlines. From Sydney, this includes American Airlines, British Airways and Qatar Airways. Out of Melbourne, none of Qantas' oneworld partners currently offer First Class.
Qantas Platinum, Platinum One and Chairman's Lounge members. Access is available prior to Qantas, Emirates, Jetstar and oneworld flights, regardless of travel class. It's also possible when flying on a QF codeshare operated by other carriers, such as Aircalin, Asiana, China Airlines, Fiji Airways and more.
Other oneworld Emerald frequent flyers, prior to Qantas and oneworld flights only.
Emirates Skywards Platinum and iO cardholders prior to all Emirates flights. Access is also available prior to Qantas flights, except those bound for North and South America or South Africa.
Eligible guests of the above passengers. Usually, this can be one adult plus eligible children.
Travellers with a Qantas First Lounge pass. These are provided to Qantas Platinum One members to share with family and friends. They're also a perk of the Qantas Premier Titanium credit card.
If you're covered via the list above, your spa treatment just got closer – but you're not there yet.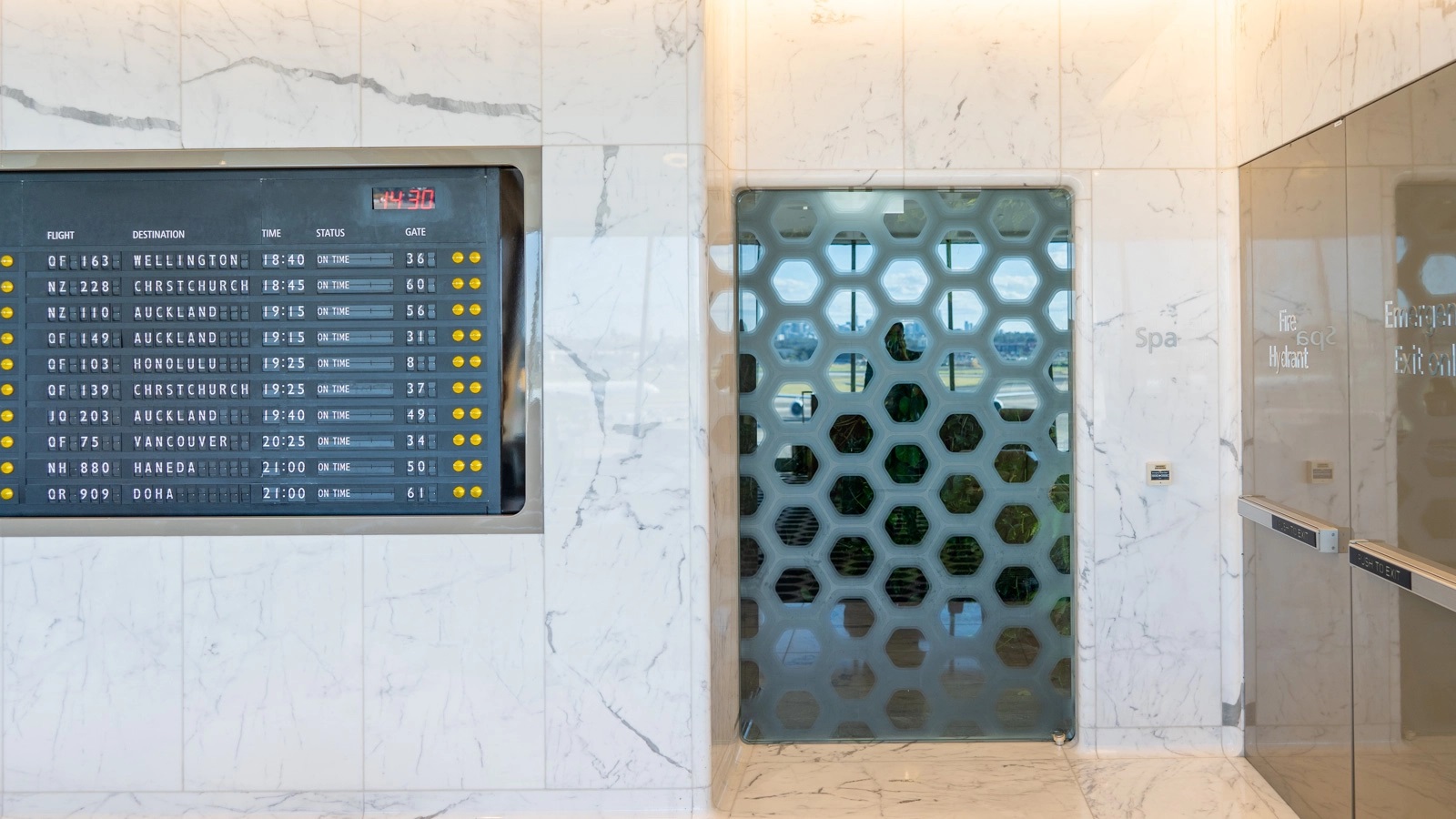 Another hurdle is that Qantas doesn't publish the opening hours of the spa. You can bet your bottom dollar that the spa is open a few hours before any flight with Qantas First. That's any Qantas Airbus A380 departure: generally found flying to Los Angeles, Singapore and London.
At other times, it doesn't hurt to ask.
Ad – Scroll down to continue reading.Minimum spend, terms & conditions apply.
How to book your time at the Qantas First Lounge spa
Now, just because you can get into the Qantas First Lounge doesn't automatically mean you'll secure a spa treatment.
The only travellers guaranteed a spa appointment are those departing in Qantas First, or those at the invitation-only Chairman's Lounge tier. If that's you, expect a call from Qantas the day before you travel. They'll make the arrangements and secure your preferred time.
For everybody else, appointments are a case of first come, first served. In my experience, it's best to ask at the lounge's main reception desk as soon as you arrive. Appointments aren't normally accepted at the separate spa reception counter.
You can maximise your chances of nabbing a treatment time by arriving early. Remember, the spa is very popular among the lounge's regular guests. It's not uncommon for the next available treatment to be 1.5-2.5 hours ahead of when you ask.
This makes it easiest for those beginning their journey from the same city as the Qantas First Lounge. Travellers with domestic connections may have less time in between flights, especially before morning departures. If you're travelling later in the day, see if you can book a longer transit instead.
That'd give you the best chance of securing an appointment time. And worst-case scenario, missing out on a treatment gives you longer to enjoy the rest of the Qantas First Lounge hospitality.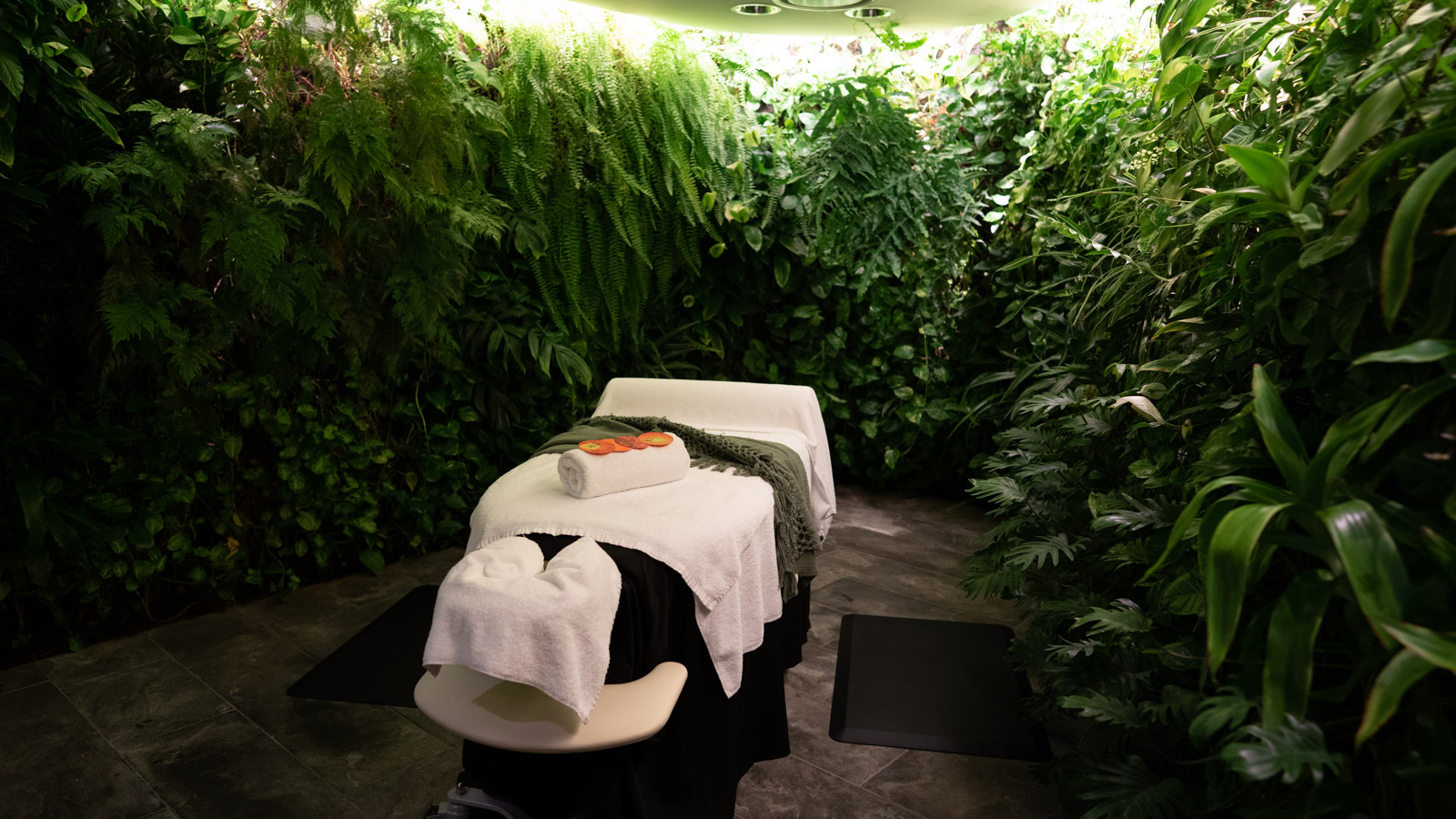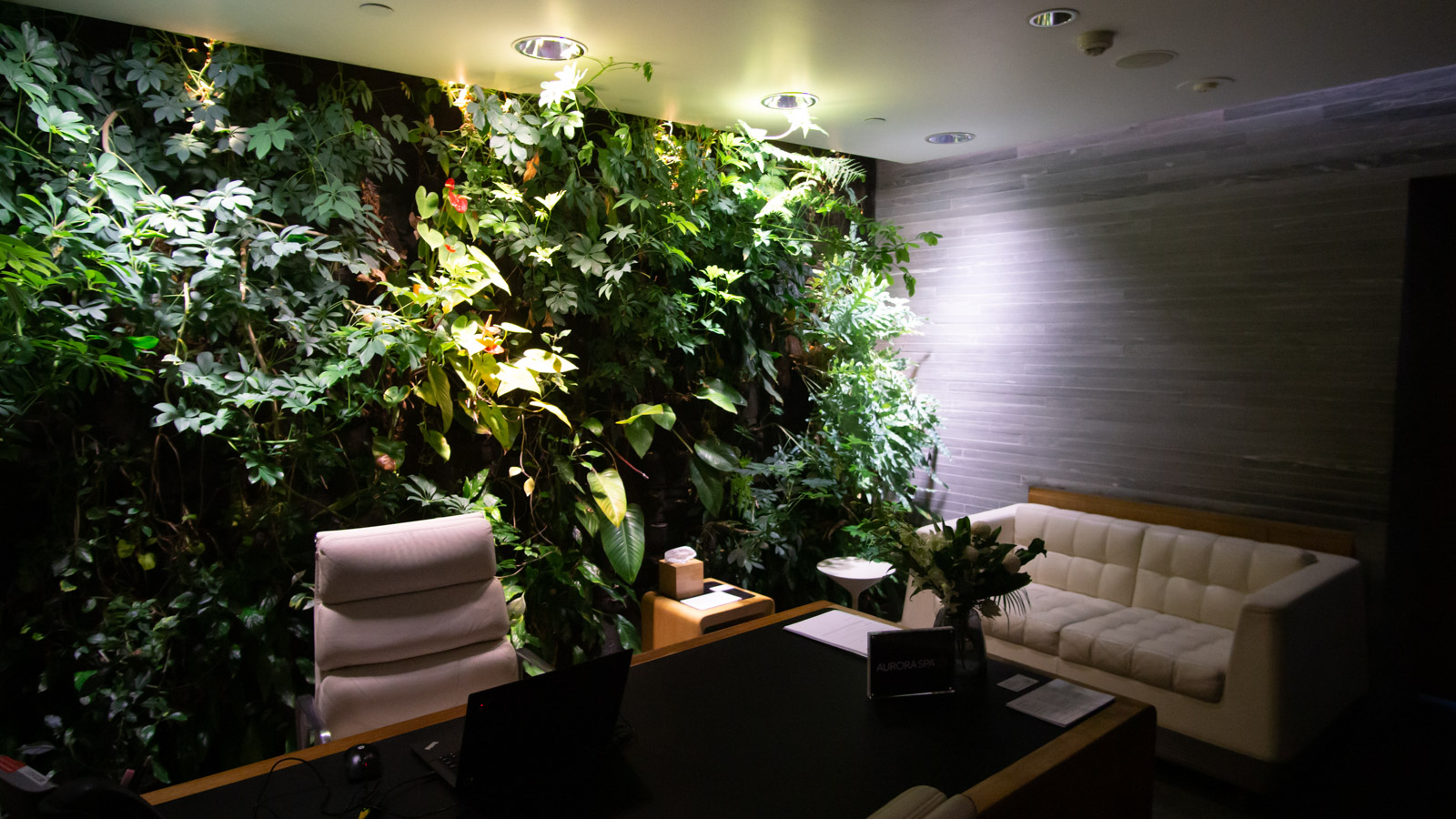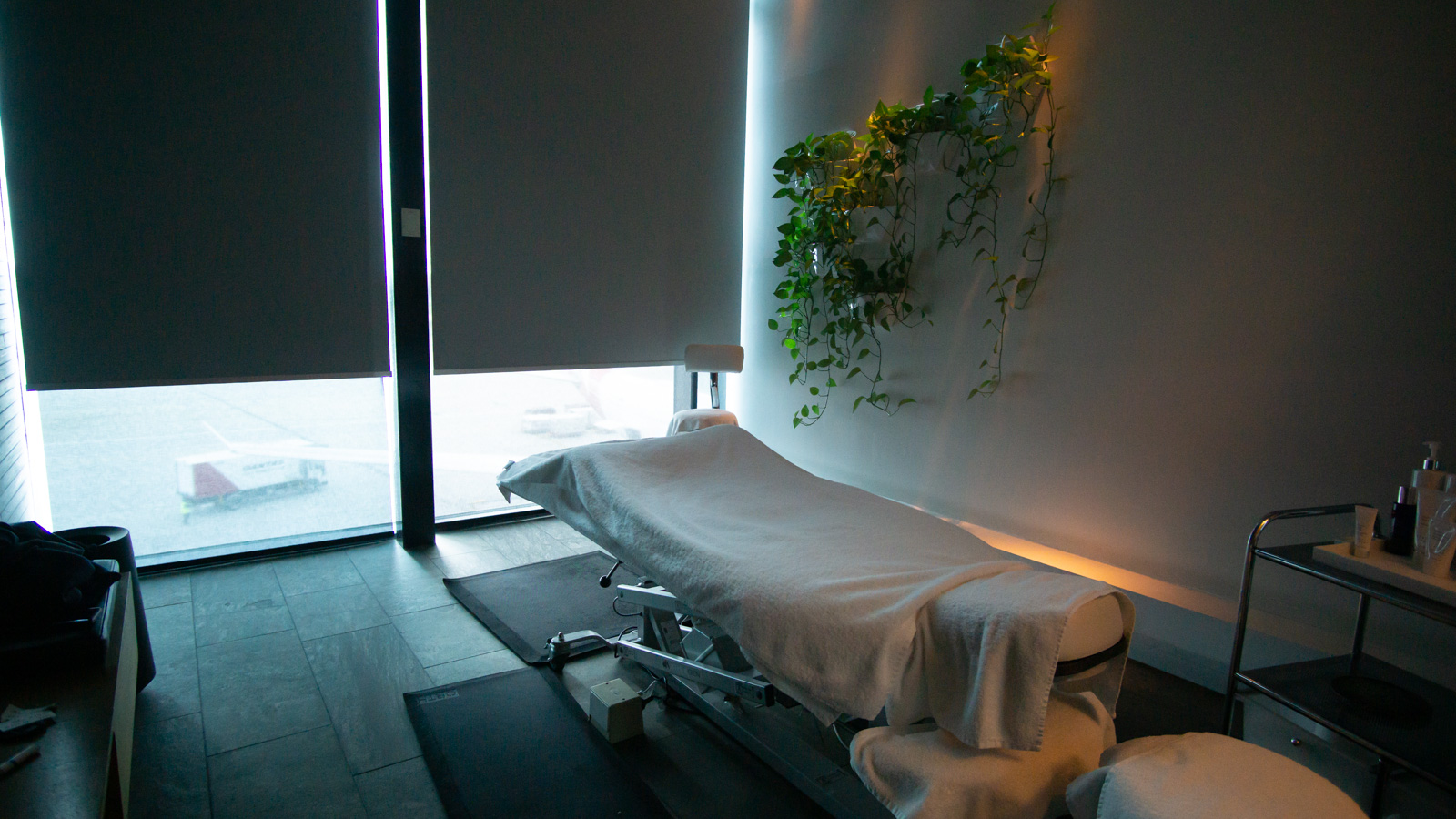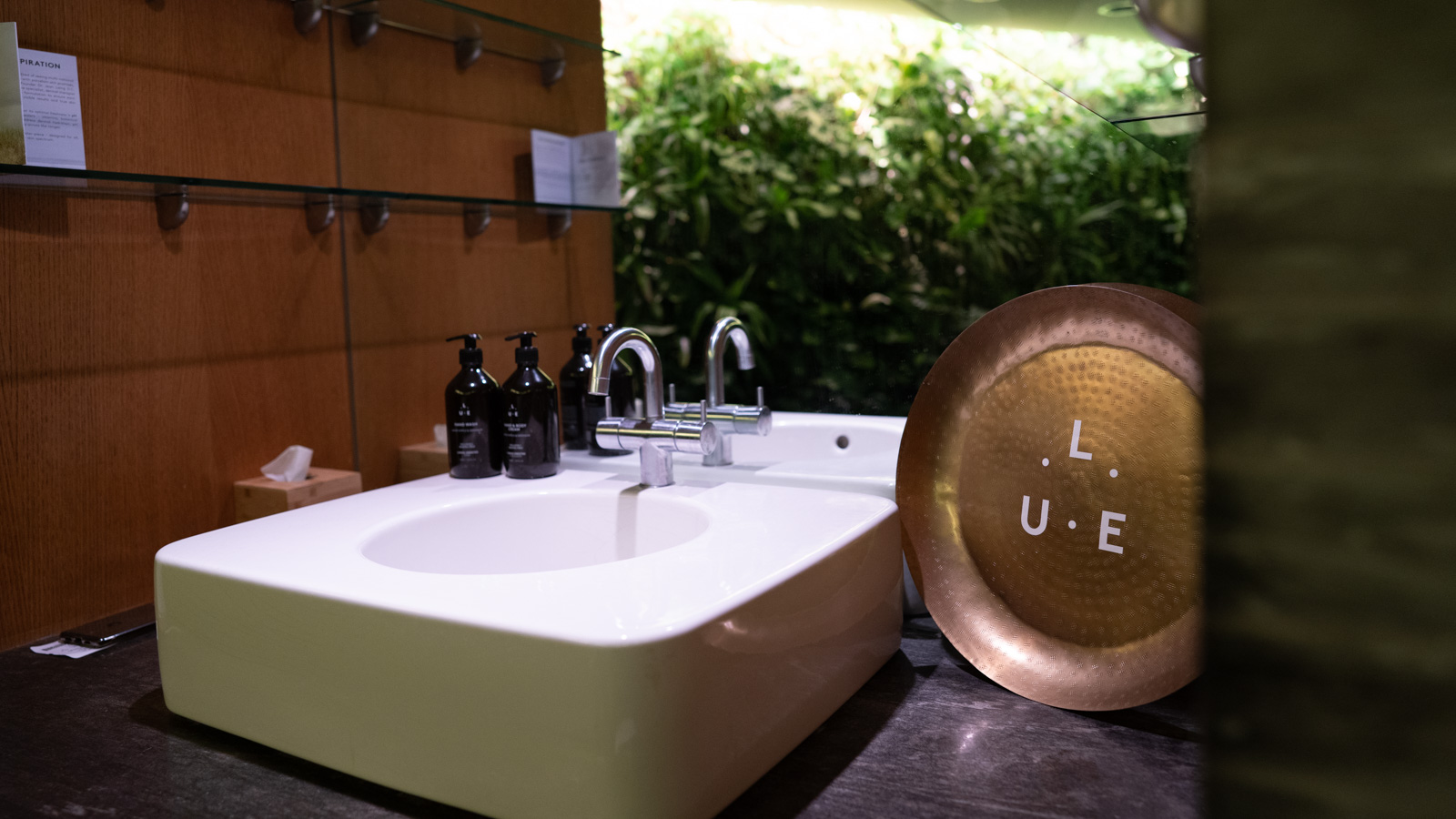 I've had great success with the Qantas spa over the years, mainly when I held Qantas Platinum status. It does come down to luck, but I often arrive early and can find a time that suits.
I've even managed to enjoy the spa before an occasional Jetstar domestic flight that just happened to be departing from the international terminal. These appointments really are first come, first serve. It's a great Platinum perk!
Treatment options at the Qantas First Lounge spa
If you can secure a time at the Qantas spa, treatments run for 20 minutes.
You'll have the choice between a facial, or one of three massages. There's a neck, shoulder and scalp massage, a hot stone back massage and a foot massage. Here's the full treatment menu.
Your choice of treatment doesn't usually affect the available appointment times.
Summing up
Indulging in a facial or massage is a wonderful way to begin any international journey. But of course, the Qantas spa is reserved for a select few.
Only those who qualify for entry into the Qantas First Lounge are in with a shot. Even then, for most passengers, it comes down to luck. If you've previously missed out, try, try and try again – one of these days, the stars will surely line up.
Also read: Qantas First Lounge review, Sydney
All photography by Brandon Loo for Point Hacks.
---
Stay up to date with the latest news, reviews and guides by subscribing to Point Hacks' email newsletter.
Qantas' First Lounge spa is pre-flight luxe
was last modified:
December 9th, 2022
by