The Point Hacks crew just wrapped up a team meetup in Singapore last month. As we are spread from coast-to-coast in Australia, across to Auckland, up to The Philippines and over to the US, we enjoyed getting to spend some time face-to-face.
The picture above is of us on a sunset walk along the Southern Ridges (which we'd highly recommend on your next Singapore stopover!). Now you can put faces to names for some of our team (L-R): Warren, Keith, Matt, Todd, Sheena, Steven and Daniel.
We also have a few others working both as writers and behind-the-scenes who were unable to make it.
Most of us stayed at the St. Regis Singapore, an excellent Starwood property, and during our three days together we went hiking, marvelled at the Cloud Forest at Gardens by the Bay, and enjoyed the Formula 1 Grand Prix.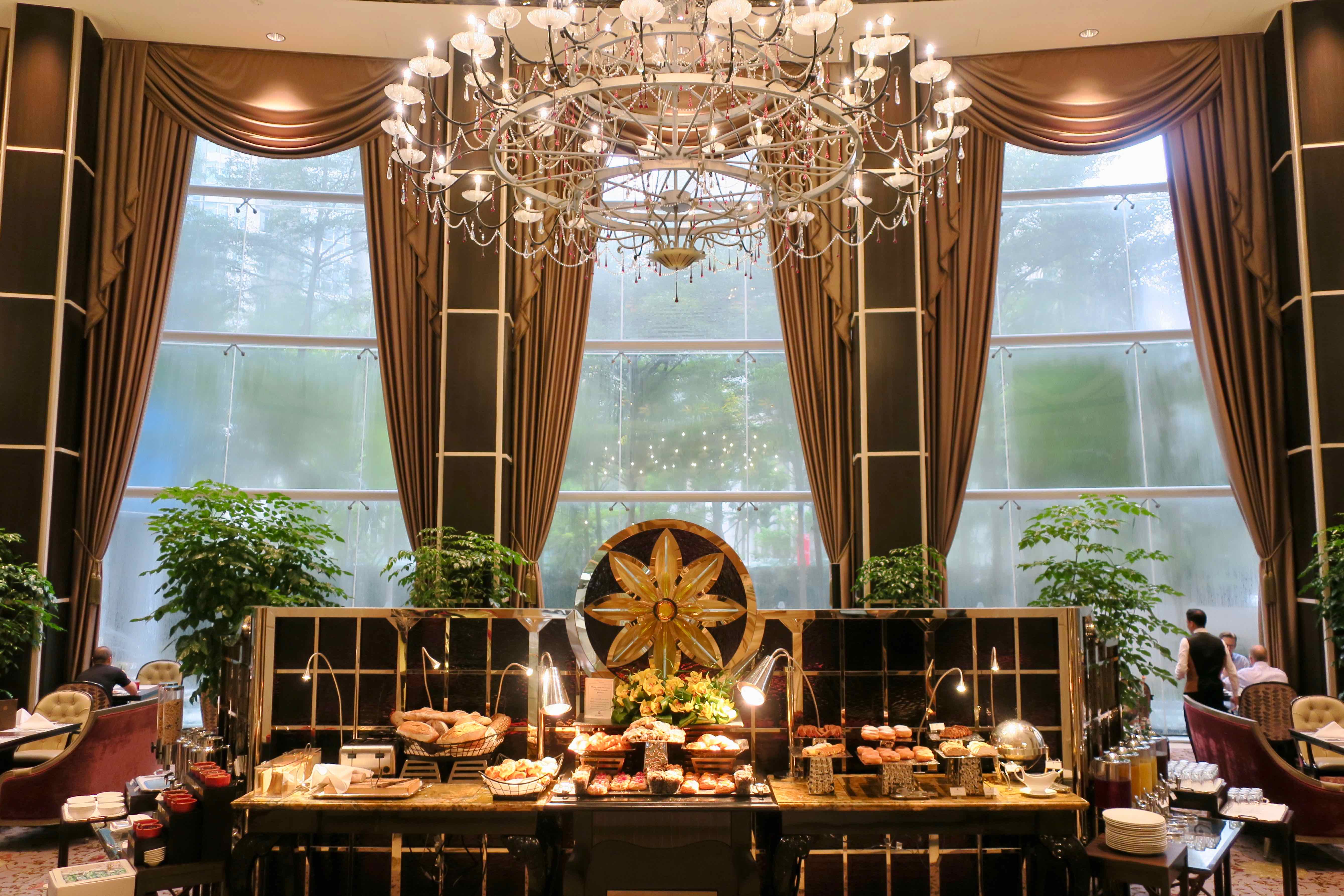 The breakfast buffet at the St. Regis, with typical Singaporean tropical steaminess on the windows
Here is how each person flew to Singapore and what they thought of the product:
Keith from Sydney in British Airways First Class
Role: As the founder of Point Hacks, I manage all the various moving pieces of the Point Hacks machine and try and make everyone else's jobs as straightforward as possible
Based in: Sydney, Australia
Cost: 50,000 AAdvantage miles + ~$150 USD in taxes
The Qantas International First Lounge in Sydney was, as usual, consistently good with the British Airways flight well-timed at 3pm for a three-course meal before departure.
The BA First seat and cabin were neat and spacious, although needed a bit of a clean. Comfort and privacy were definitely improved compared to most Business Class offerings, especially BA's Club World, which is not so great – First was definitely a cut above.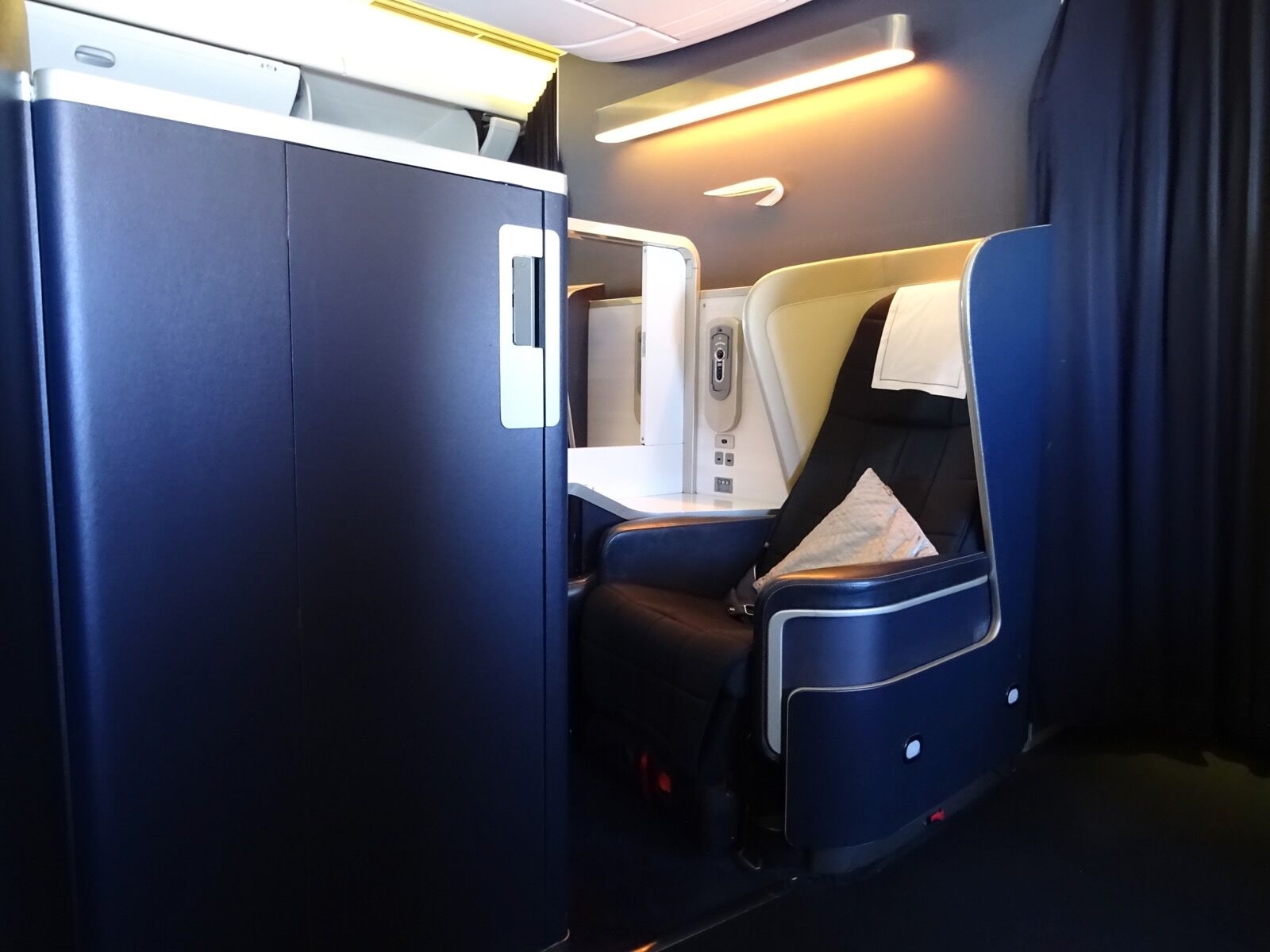 The flight attendants were the friendliest and most professional I have had with BA, and the service didn't really miss a beat anywhere. I was impressed – I must have got a good crew.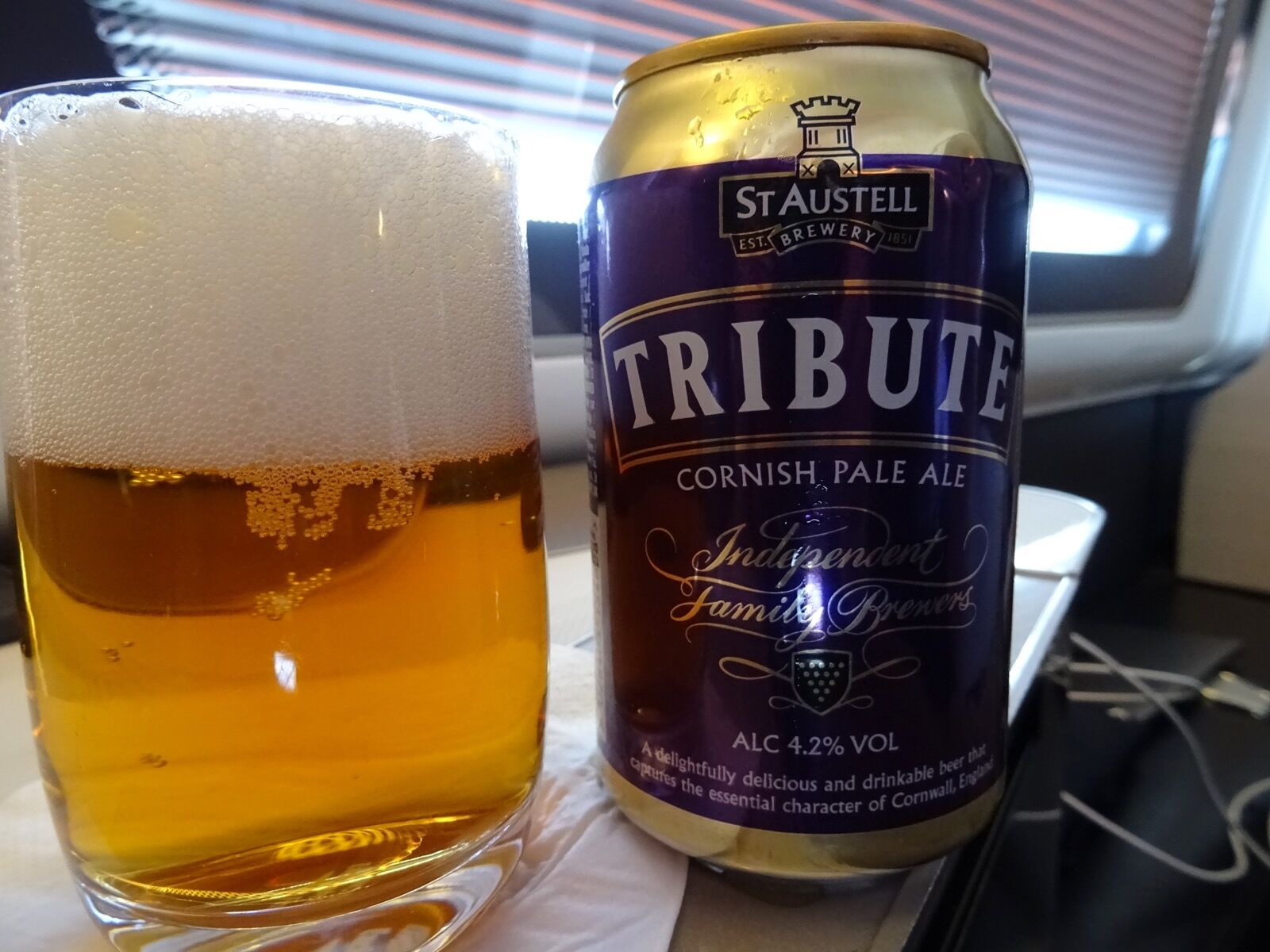 Steven & Sheena from Manila in Singapore Airlines Business Class
Role: As Operations Manager, I always try my best to make everyone's life at Point Hacks a lil' bit easier by acting as an extra hand, while also making sure everything is running smoothly and on schedule
Based in: Tagaytay City, The Philippines
Cost: 17,000 KrisFlyer miles + $11.06 USD in taxes per person
I travelled to Singapore with my partner Sheena, who used to have my job and still helps out with some work for the site.
We had the SilverKris Lounge all to ourselves very early in the morning and it was quite spacious yet cosy with lots of individual seatings and each cubicle having its own power outlet and side table.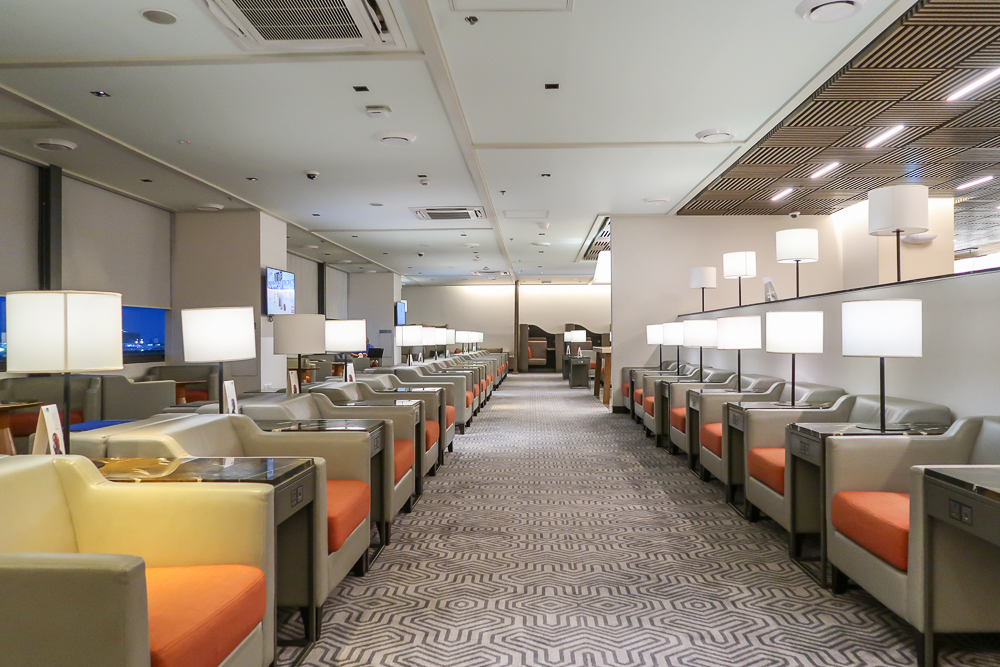 For the flight, the angled-flat leather seats were comfortable and wide with lots of legroom, acceptable for regional flights but perhaps not so ideal for long-haul flights due to the limited recline.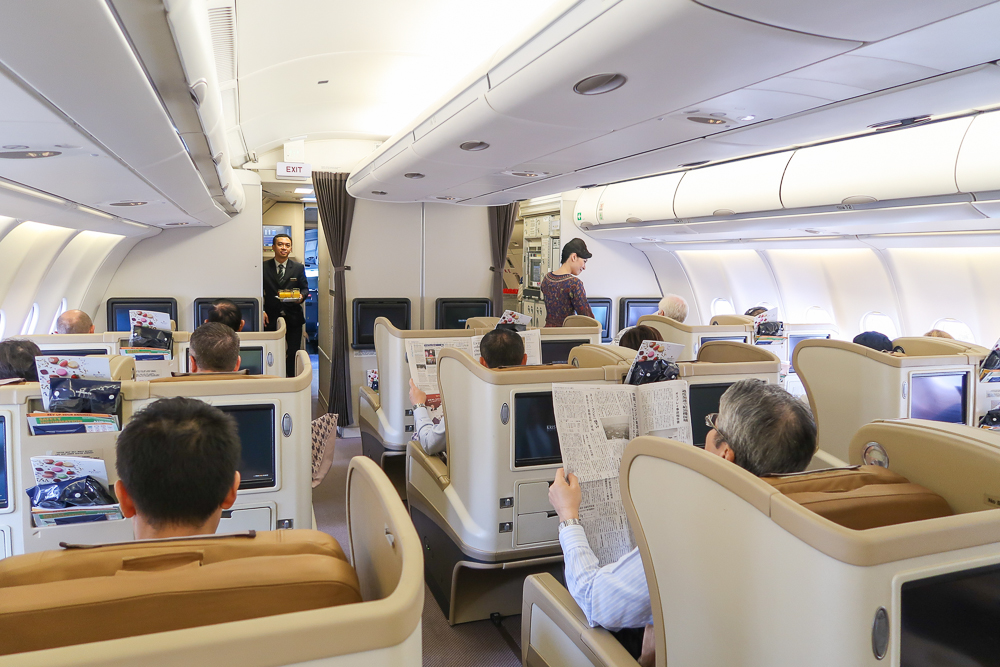 The service was awesome, with welcome drinks, hot towels provided and even taking the extra step of calling me by my surname when they asked us for our meal choices.
The overall experience did not disappoint at all, however, the main drawback of this flight was the dated cabin, which still has a nice design but is showing its age.
Daniel from Auckland via Sydney in Qantas Business Class
Role: As Managing Editor of Point Hacks NZ, I introduce Kiwis to the world of points and miles, showing them the full range of options to help them travel cheaply and in style
Based in: Auckland, New Zealand
Cost: Points + Pay and a double Status Credits offer (800 SCs for the return trip)
After flying on a Boeing 737 for the shorter Trans-Tasman segment, the Sydney to Singapore leg was on the newer Airbus A330, whose Business Class Suites are comfortable and have plenty of space for working during the flight.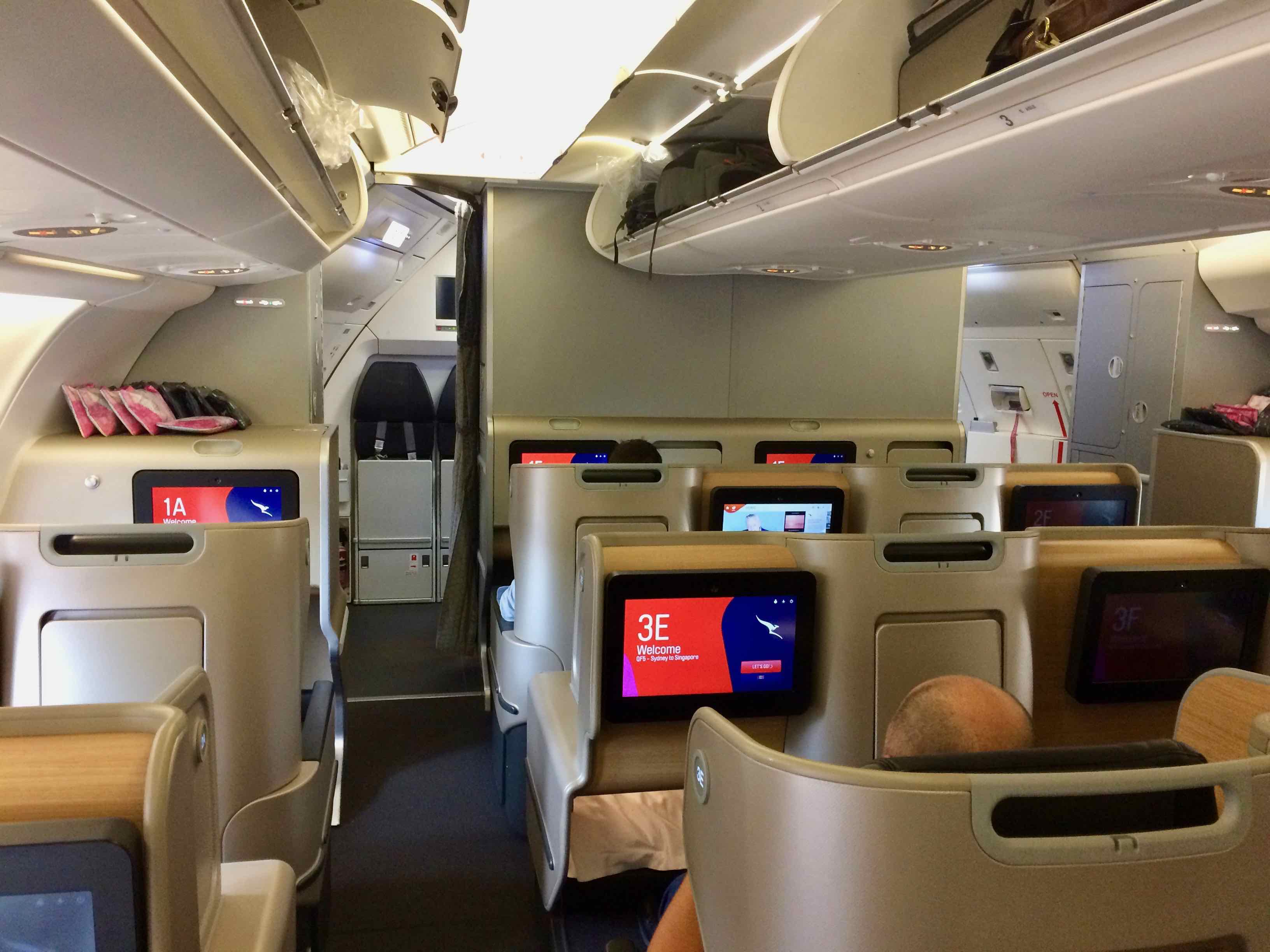 I like that you have the ability to order your meal online prior to boarding – that way, you only need to worry about what drinks you'll be pairing your food with!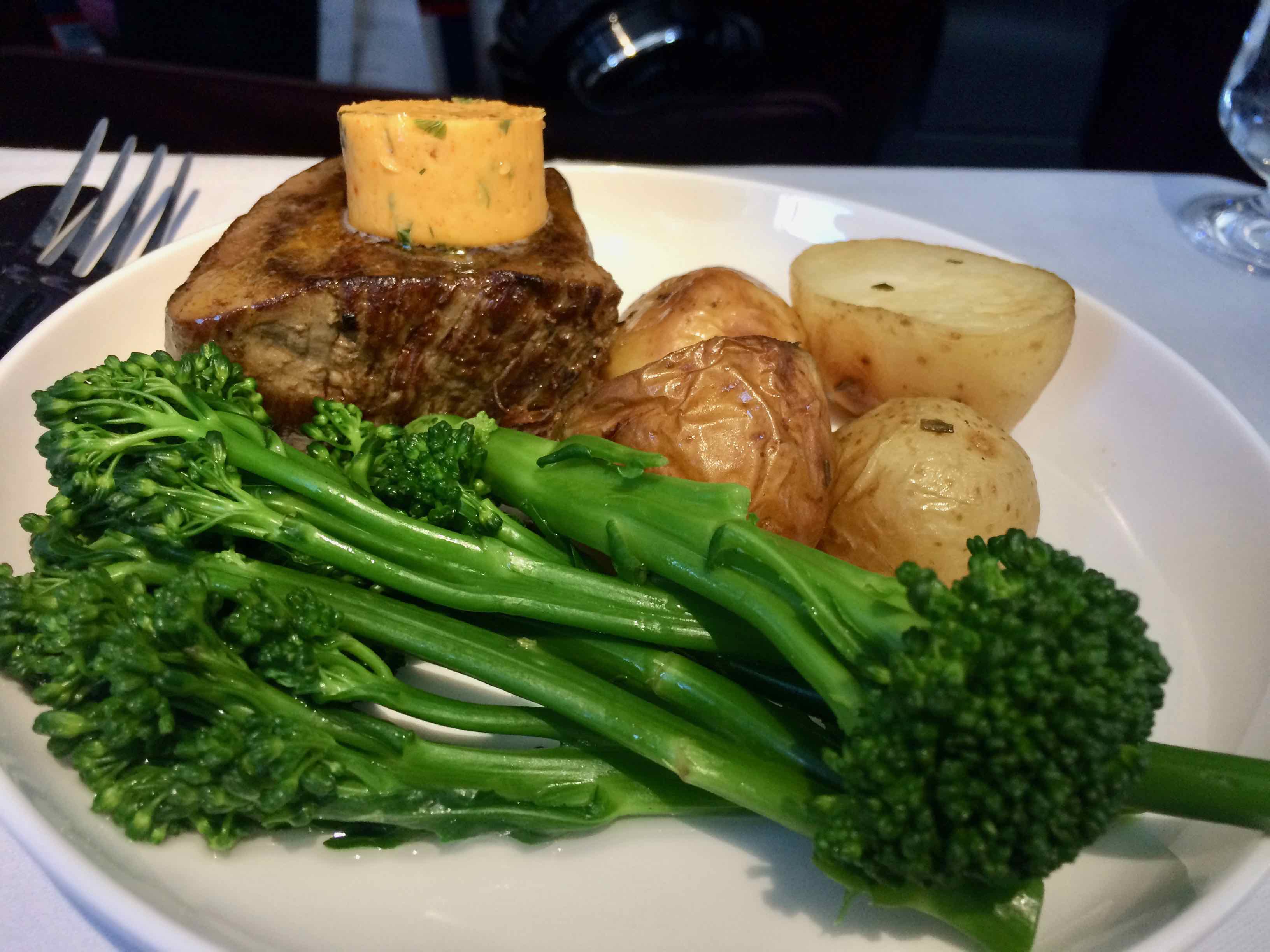 The Qantas International Business Class Lounge in Sydney is usually pretty crowded, but the quality of food and drink in the lounge is good.
Customer service on Qantas is always top-notch, especially if you have status with the airline.
Ad – Scroll down to continue reading.Minimum spend, terms & conditions apply.
Warren from Brisbane via Bangkok in THAI Business Class
Role: As Community Manager, I mainly look after the Questions section in the Community area of the website and edit questions to make it more conducive for other Point Hacks readers to answer
Based in: Brisbane, Australia
Cost: 30,000 United MileagePlus miles (jumped to 50,000 miles after devaluation in Novembe 2017)
This was my third time flying the Brisbane – Bangkok route with THAI.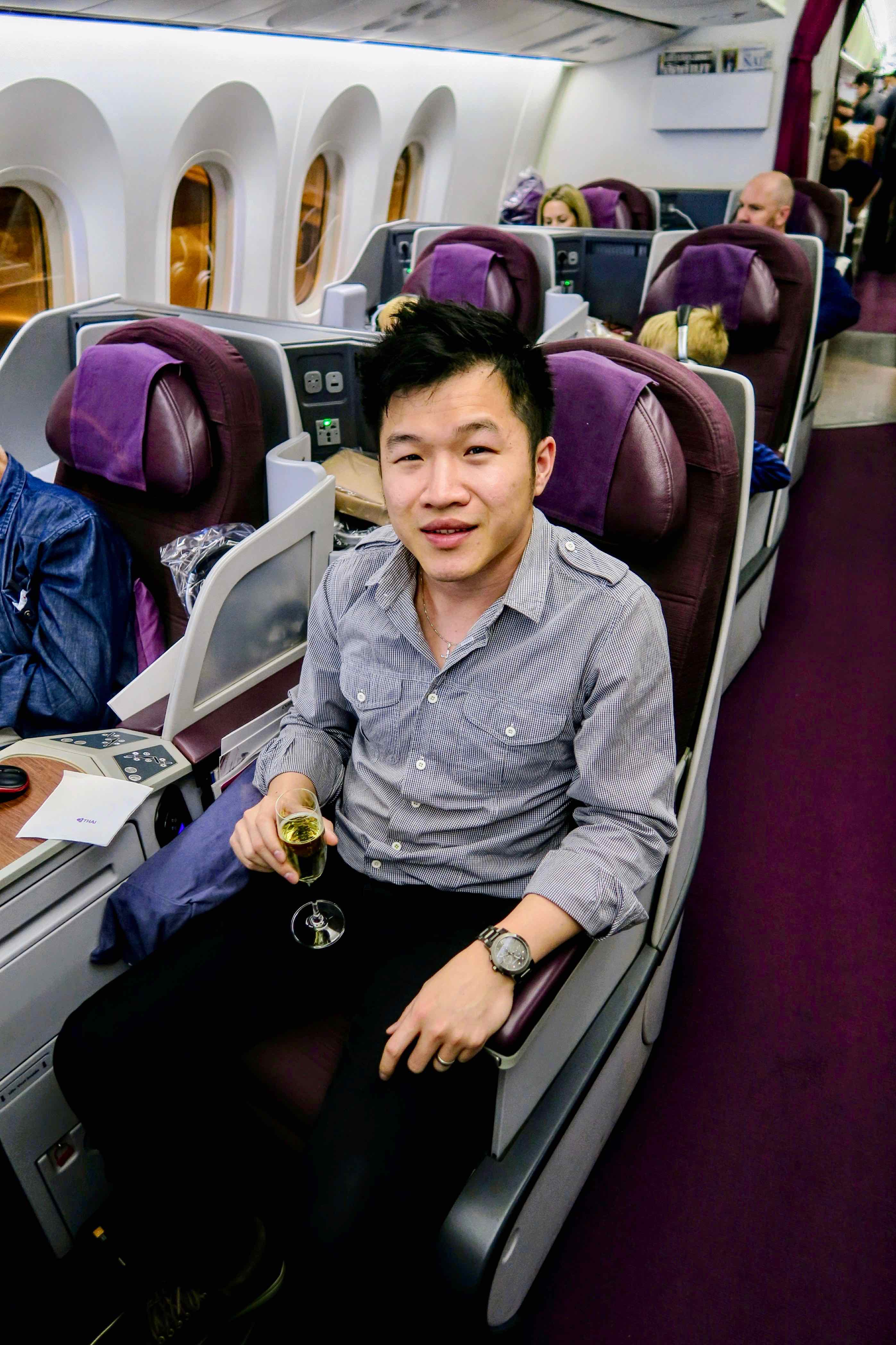 Customer service onboard is warm and friendly as usual, and I have always had a good sleep on their flat bed in Business Class despite being in the 2-2-2 configuration. The food and beverage were good.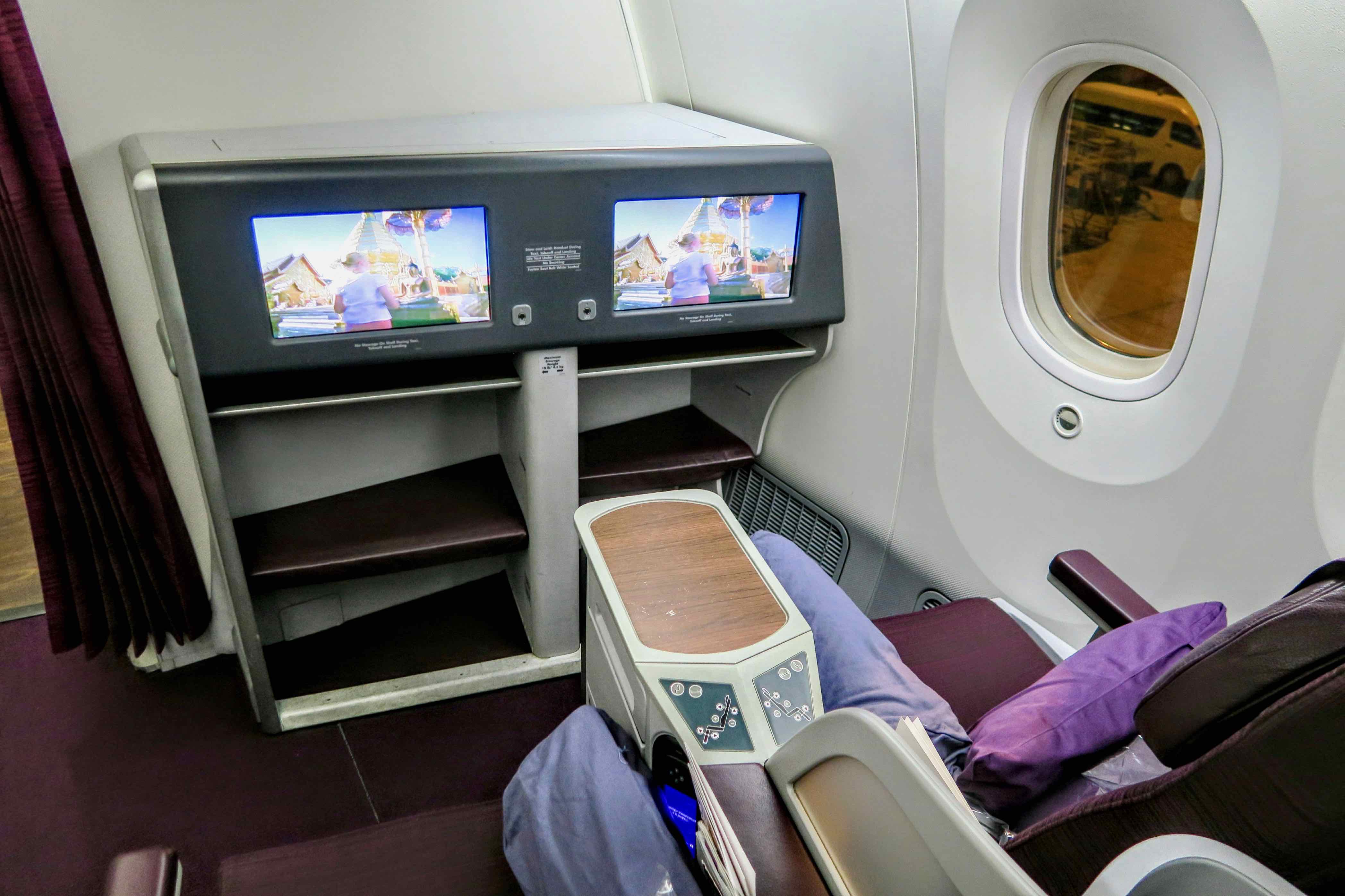 The Air New Zealand Lounge in Brisbane was very decent, however, the Royal Silk Lounge in Bangkok was very busy as usual and I did not get my free massage again.
I got the United miles via a Marriott Travel Package – here's a similar guide on how to transfer to AAdvantage.
Matt from San Francisco direct in Singapore Airlines Business Class
Role: As Managing Editor of Point Hacks AU, I am responsible for producing my own and editing our other writers' blog posts to help you travel more frequently, cheaply and comfortably
Based in: Austin, USA
Cost: 68,000 KrisFlyer miles + $361 USD in taxes (after KrisFlyer pricing changes in March, increased to 88,000 miles but only $28 USD taxes)
I was excited to fly the newish Airbus A350 on the world's fifth longest flight, a total of 16 hours in the air.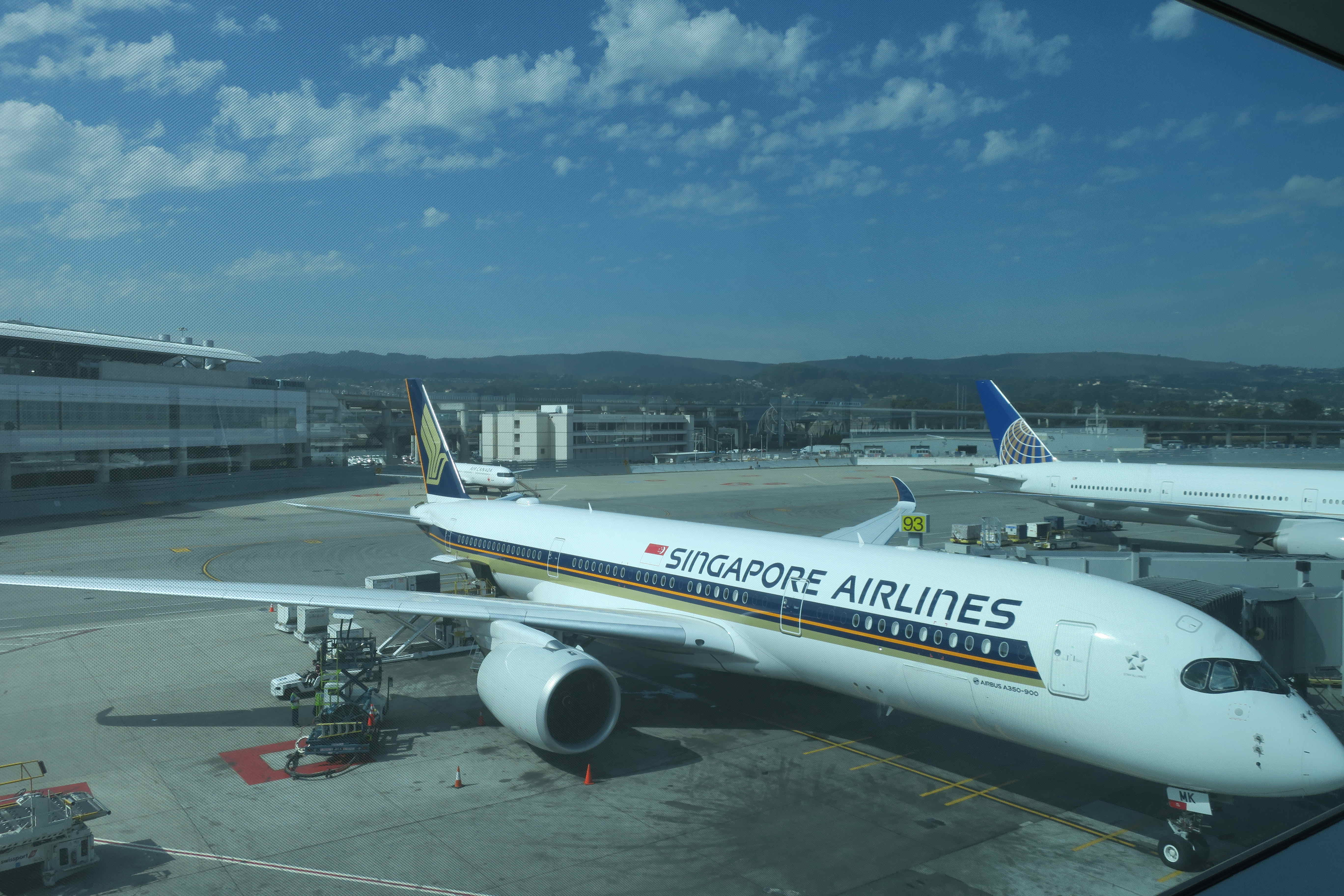 I enjoyed excellent service and a very comfortable bed with direct aisle access, which was important for such a long flight.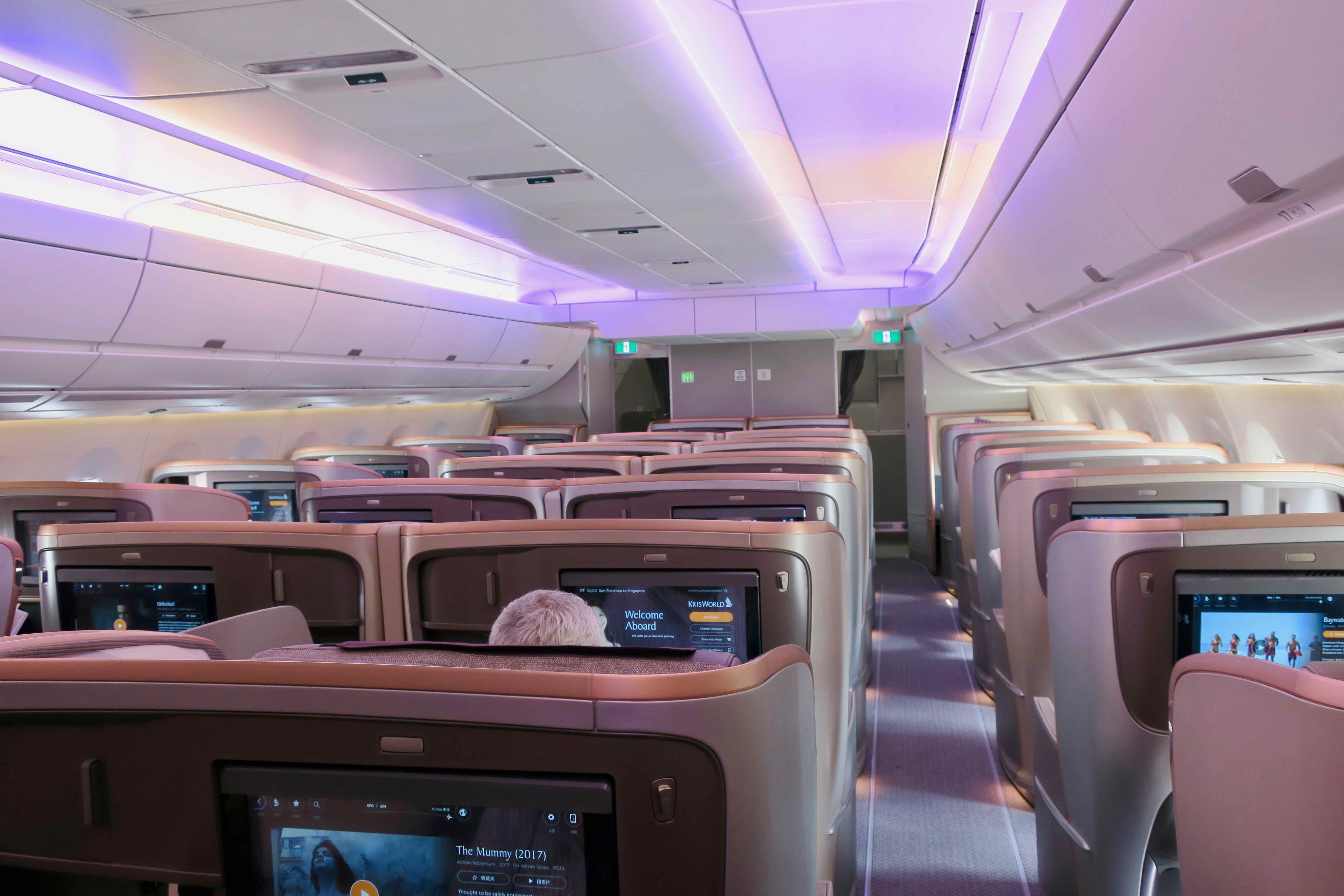 The inflight entertainment system was very responsive and I was able to watch four movies during the flight, as well as get some work done with an acceptable wifi speed.
Even though the cabin was full, I only had to wait for the lavatory once, and the cabin was noticeably quieter on the more fuel-efficient A350.
My only gripe was that I had ordered a special meal and received the same one for both lunch and dinner but the cabin crew were happy to modify the à la carte menu to cater to my needs.
This same seat can be found on the entire Airbus A350 and Boeing 777-300ER fleet, which services a big chunk of Sydney, Melbourne and Brisbane (by mid-January 2017) flights.
This flight was part of a larger trip around the Pacific.
Todd from Singapore in MRT Standing Class
Role: As Analytics Manager, I build useful tools for Point Hacks readers
Based in: Singapore
Cost: $1.78 SGD for a metro ride
Summing up
With the entire Point Hacks team working remotely, this was a special opportunity to do some team-building and chat about what we're doing right and what we can do to improve.
We hope you have gotten to know us a little better and we thank you for your continued support of our efforts.
Meet the Point Hacks team and see how each person travelled to Singapore for our catchup
was last modified:
June 19th, 2020
by