Virgin Australia to downsize, honour travel credits & Velocity Points
Posted:
August 5, 2020 - 10:30 am
What we'll be covering
Australia's second airline Virgin Australia is planning to re-establish itself as a 'stronger, more profitable and competitive' carrier as it prepares to exit voluntary administration under the ownership of Bain Capital.
In a media release to the ASX today, the airline re-affirmed its commitment to the Australian market — Virgin Australia will retain Business Class and its domestic lounge network, which is slated to reopen when demand returns.
Its fleet will be trimmed to only Boeing 737s, and long-range international flying will be put on the backburner for now. Around 6,000 jobs will be secured when the market recovers, leaving 3,000 roles 'impacted'.
However, customers will be relieved to hear that the Bain-backed Virgin Australia will carry forward all travel credits and Velocity Frequent Flyer points. Here is everything you need to know.
Travel credits extended to 2022
Virgin Australia will preserve the value of travel credits, post-voluntary administration. These credits will now have an expiry date of at least 31 July 2022, so travel can be booked up to 30 June 2023.
The move to extend travel credit expiry by almost two years and honour all Velocity Points will help with consumer confidence and maintain goodwill with customers.
Bain Capital recognises the importance of Virgin Australia's loyal customers, and that's why they will be provided the value of their travel credits post-administration with validity significantly extended to ensure they have plenty of opportunity to book tickets to their favourite destinations.

– Paul Scurrah, Virgin Australia Group CEO and Managing Director
However, there is no word yet on whether the Velocity Frequent Flyer program will face a 'devaluation' in the future, which could be in the form of raising the number of points needed for certain point redemptions.
Business Class, lounges are here to stay
Virgin Australia will maintain a two-class cabin offering, which means that the standard 8-seat Business Class cabin is likely to remain. The airline will also keep its network of lounges in 'key domestic locations', but the opening date remains subject to the return of travel demand.
This is welcome news to all, as it means Virgin Australia can still remain competitive in the premium market sector as a secondary player, rather than yielding all of its passengers to Qantas.
However, it's target audience is likely to be 'mid-market business travellers' such as those from SMEs, rather than the heavyweight corporate travellers that Qantas and Virgin previously battled over.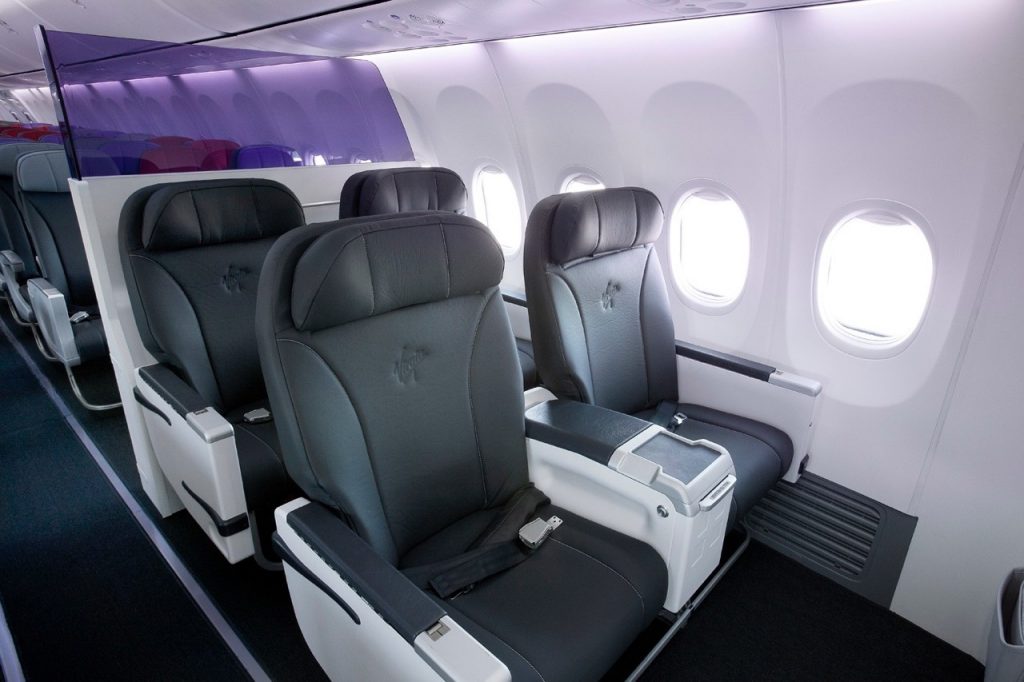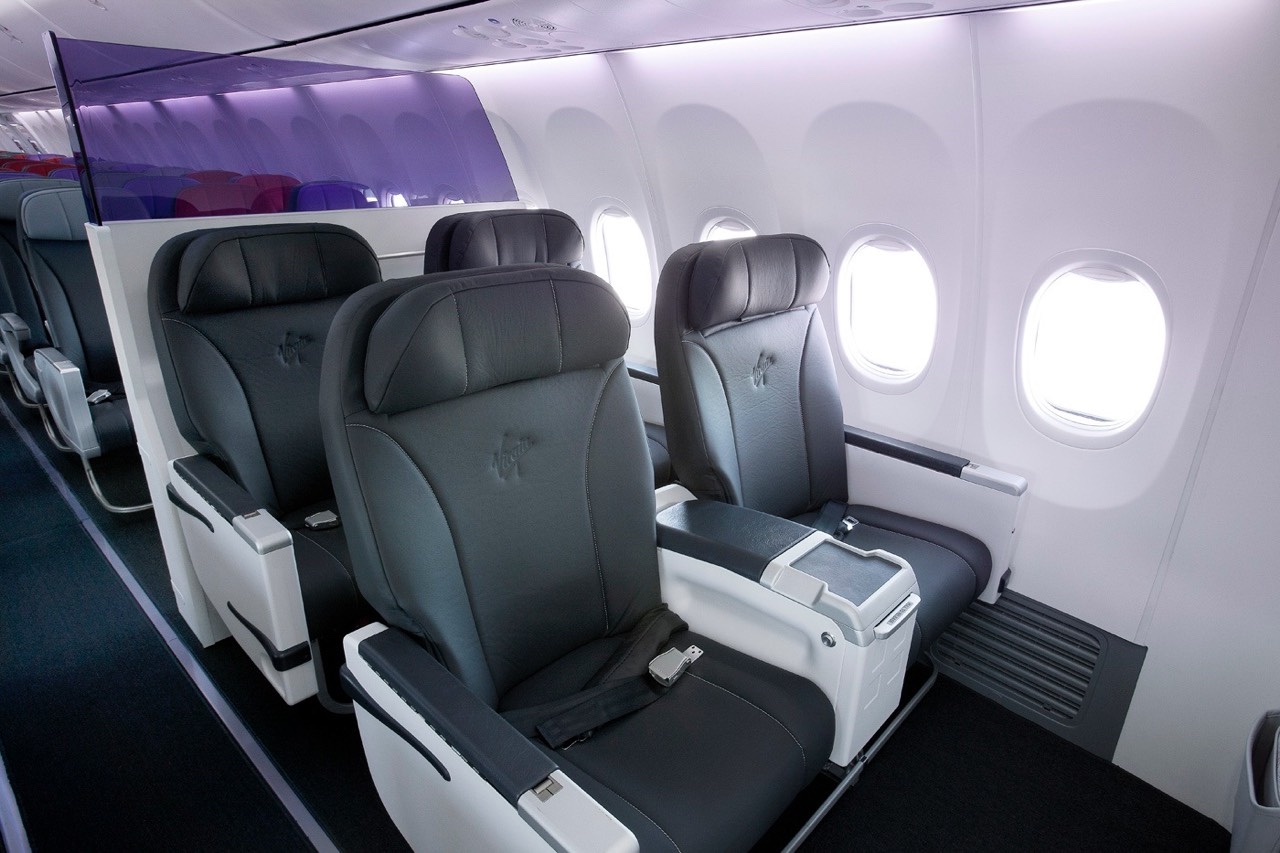 For Point Hacks readers, it means that Velocity Points will still be able to be used for great-value upgrades and Business Class reward seats.
Ad – Scroll down to continue reading.Minimum spend, terms & conditions apply.
No more Airbus A330s, Boeing 777s or TigerAir
Virgin Australia will simplify down to an all-Boeing 737 mainline fleet, which is a necessary step to maintain a low cost-base in terms of maintenance and staff training.
The airline's ATR turboprops and Tigerair Airbus A320s will be removed. Unfortunately, it does also mean the end of its wide-body Airbus A330s and Boeing 777s, which boasted the popular lie-flat Business Class suite.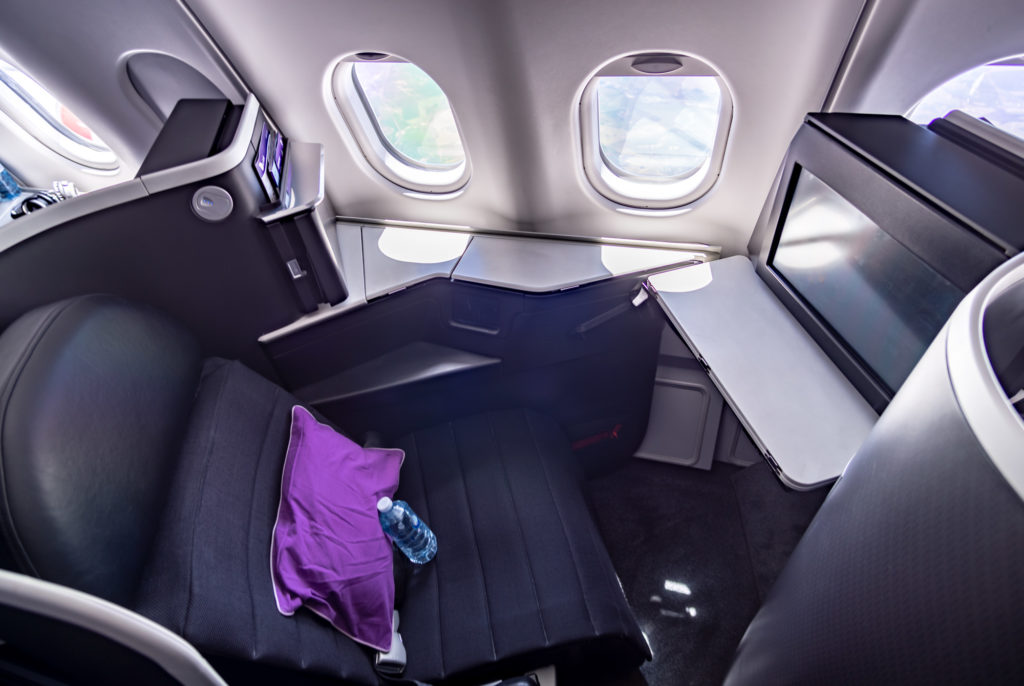 Virgin will be left without a state-of-the-art Business Class seat, for now, so Qantas automatically takes top spot with its own Airbus A330s plying the East-West transcontinental routes between Perth and the eastern states.
Tigerair Australia will be discontinued, but Virgin Australia will keep Tiger's Air Operator Certificate maintained to 'provide [the] option for ultra-low-cost operations when [the] market recovers'.
The group's charter and regional fleet will remain while a review will be undertaken on Virgin Australia Regional Airlines, to see if there are 'different operating models to support continued regional and charter flying.'
It's been tipped that Scurrah is planning to eventually re-introduce long-haul international flights with a fleet of fuel-efficient Boeing 787 jets. When Point Hacks approached Virgin for comment, a spokesperson simply remarked:
We are still working through our widebody fleet strategy.
Virgin Australia routes: what remains
Virgin Australia will initially keep its extensive network of domestic and short-haul international destinations, including New Zealand. The plan also supports frequent capital city connections and services to leisure and regional markets.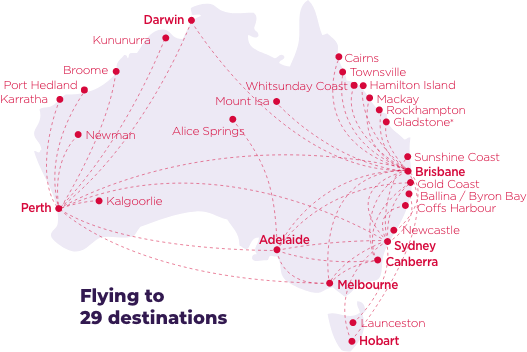 Long-haul international flights to Los Angeles and Tokyo will be suspended for now, but the airline plans to resume them as soon as the global travel market recovers.
Demand for domestic and short-haul international travel is likely to take at least three years to return to pre-COVID-19 levels, with the real chance it could be longer, which means as a business we must make changes to ensure the Virgin Australia Group is successful in this new world.

– Paul Scurrah, Virgin Australia Group CEO and Managing Director
Velocity Frequent Flyer ramps up
Although today's announcement didn't include many salient details about Velocity Frequent Flyer, here is what a media spokesperson had to say about the loyalty program and using Velocity Points.
At this stage, there are no material changes to the Velocity program which is continuing to ramp up … with the recent resumption of domestic redemptions, and for car hire and hotels. We hope to relaunch the Rewards Store soon.
Velocity remains partnered with its network of international airlines, although points redemptions have not yet been re-enabled for those partners. No timeline has been established either, as international travel is not expected to resume again for some time.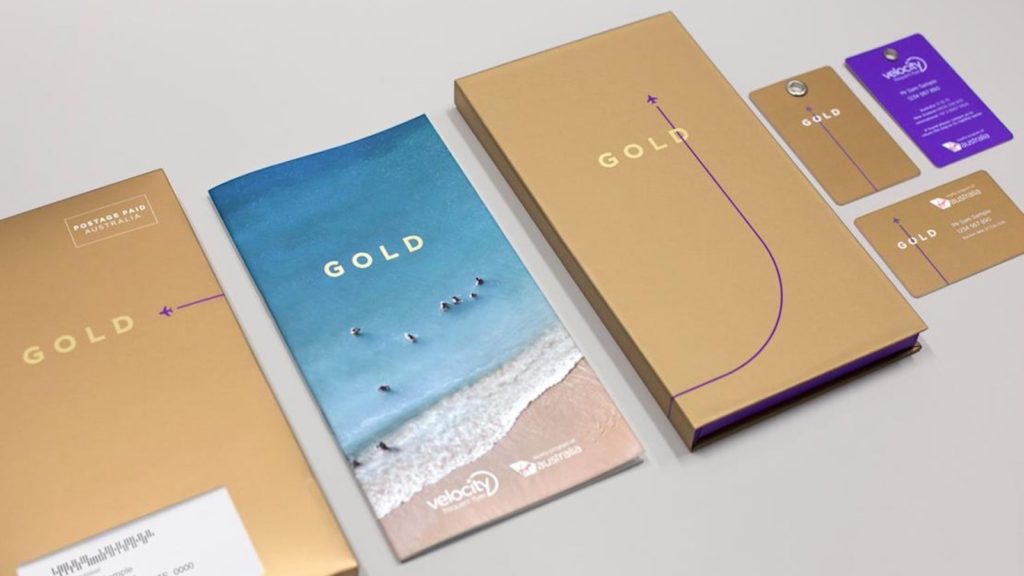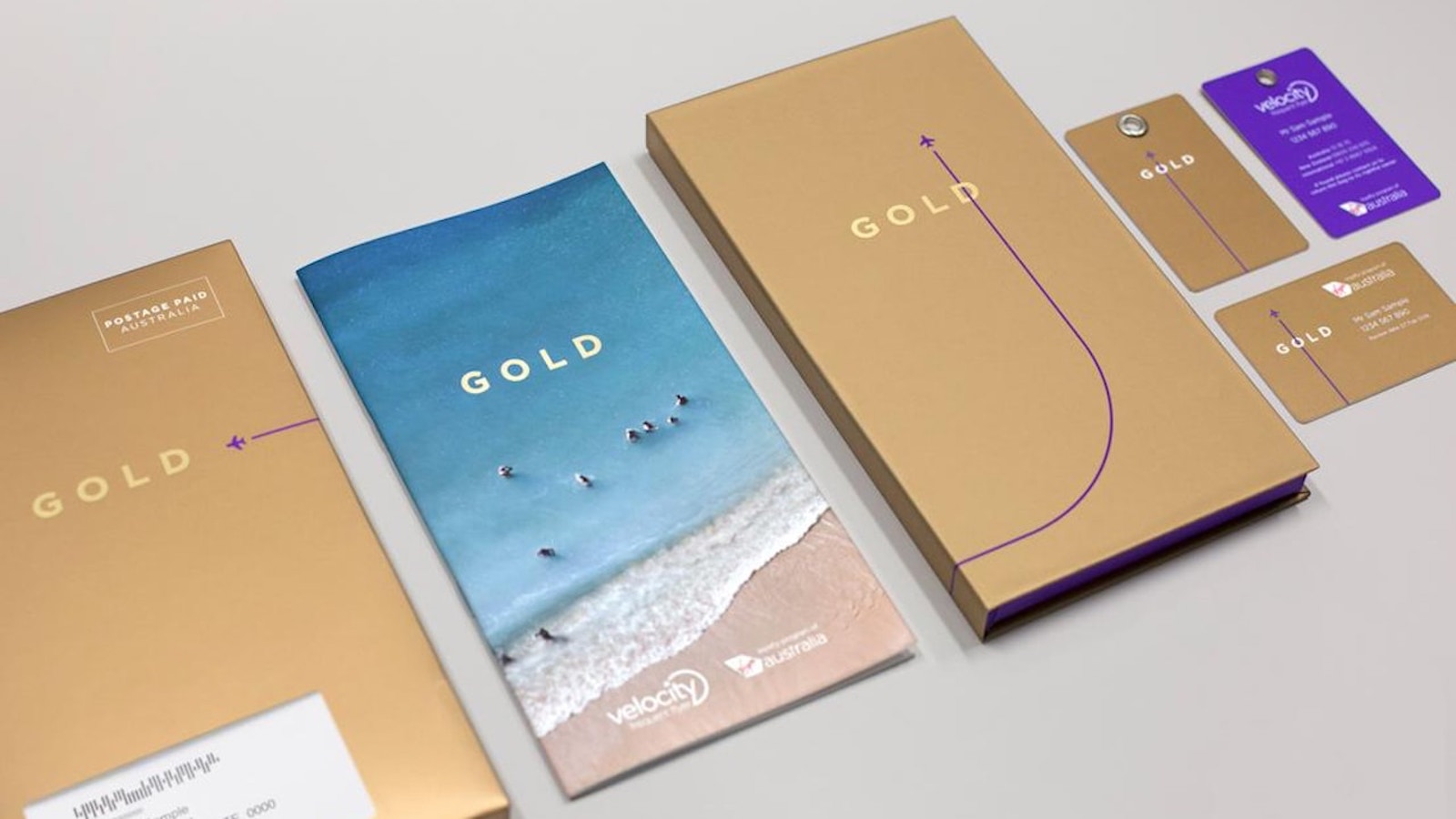 Summing Up
It's very encouraging to see Virgin Australia getting back onto its feet with Bain Capital's support. Resetting its cost base is a crucial step to staying viable during these uncertain times. On that note, it's sad to see that roughly 3,000 employees will have their jobs impacted in the short term.
Simplifying down to an all-Boeing 737 fleet while maintaining Business Class, domestic lounges and most of its Australian and short-range overseas destinations is a good move for the airline, as is ditching the Tigerair low-cost brand for now.
Our initial focus will be on investing in the core Virgin Australia domestic and short-haul international operation alongside our 10-million-member strong Velocity Frequent Flyer program, continuing to offer an extensive network of destinations, a domestic lounge network and value for money for customers.

– Paul Scurrah, Virgin Australia Group CEO and Managing Director
As previously speculated, Virgin Australia seems set to carve out its own niche in the hybrid or mid-market model, which means it can offer lower fares for price-conscious customers while still being able to take some of the business travel market as well.
Retaining customer loyalty and satisfaction is an integral part of running a business, so affected passengers should be relieved to hear that all travel credits and Velocity Points will be honoured.
Today's blueprint release doesn't answer all out questions yet — particularly those around international airline partners — but those details should be more forthcoming down the track.
It's important to note that today's announcement is really quite a broad plan to carry the business through the COVID-19 crisis, and out the other side as a stronger and more profitable airline.

Virgin Australia media spokesperson to Point Hacks
For now, the fate of Virgin Australia still depends on the second creditor's meeting, slated for 4 September 2020, where the proposed sale of the airline to Bain Capital will be voted on.
Point Hacks approached Virgin Australia for further comment and its responses have been added to this article.
Virgin Australia to downsize, honour travel credits & Velocity Points
was last modified:
August 24th, 2023
by