Editor's View: Virgin Australia's global alliance dilemma
Posted:
August 18, 2020 - 12:30 pm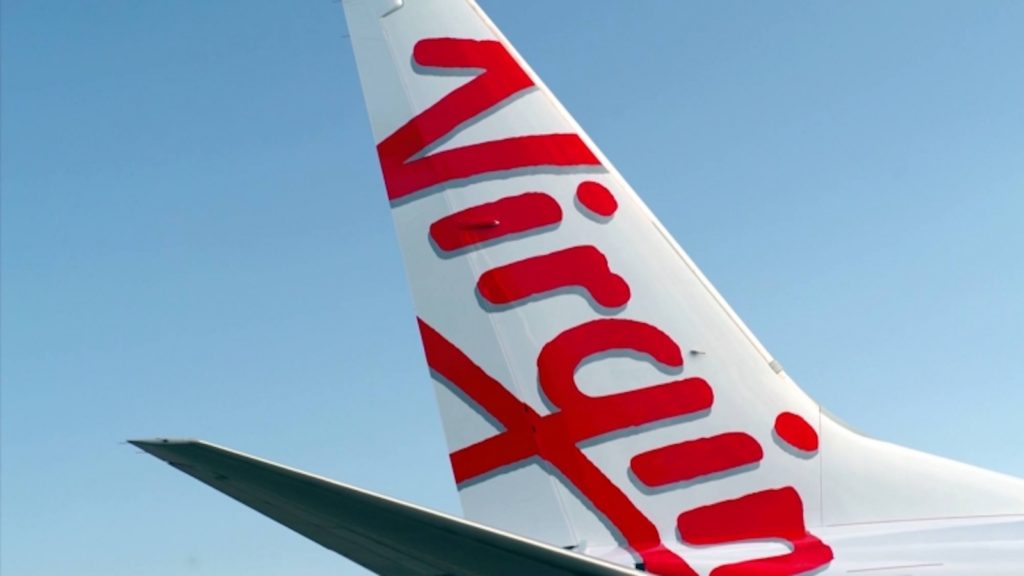 What we'll be covering
The topic of whether Virgin Australia should join a global alliance has raged ever since 2010 when the then-new Virgin Australia CEO John Borghetti looked to recalibrate the strategic direction of the airline and along with it, the Velocity Frequent Flyer program.
This Editor's View takes a look at the evolution of global alliances, the path Virgin has historically forged towards airline partnerships, and whether now may be the right time for the airline to take the plunge and finalise what many Velocity members have been anxiously anticipating for over a decade, membership to a global alliance.
History of airline alliances
Airline global alliances are a concept of the 90's that are still relevant today. Created to solve an obvious limitation faced by airlines in not being able to fly to every destination in the world using their own aircraft (without going broke trying anyway!), alliances were formed to offer an airline's customers a greater range of destinations while offering the same level of perks as would be experienced if the passenger flew with that airline.
These include the ability to earn frequent flyer points, access global lounges, get complimentary or extra baggage allowance and priority check-in, security screening and boarding benefits where eligible.
There are three main airline alliances currently operating, which are oneworld, Star Alliance and SkyTeam.
Oneworld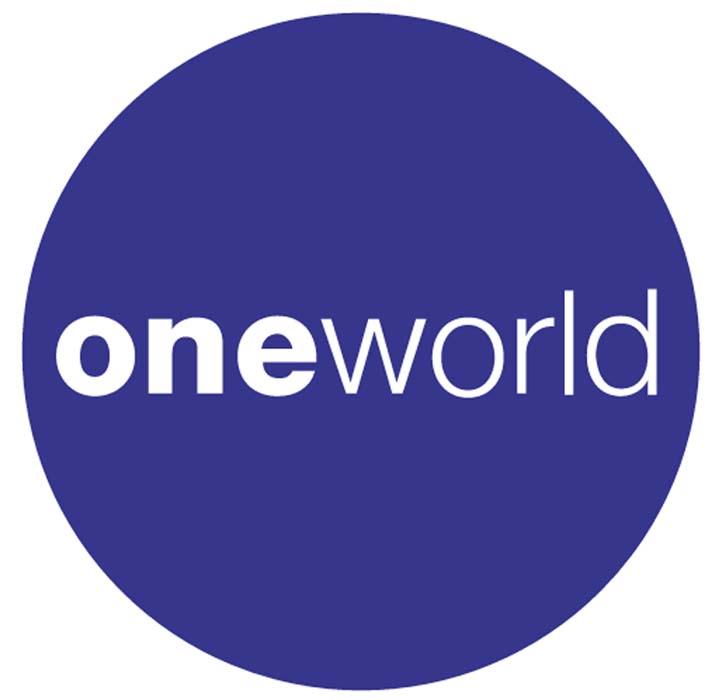 Founded: 1999
Founding Members: American Airlines, British Airways, Canadian Airlines, Cathay Pacific, Qantas
Members: 13
Destinations: 1,100+
Oneworld currently counts Qantas as a member airline, allowing Qantas members to take full advantage of the benefits offered by oneworld airlines, most important alliance-wide recognition of status benefits for elite Qantas members, albeit with a few notable exceptions.
Star Alliance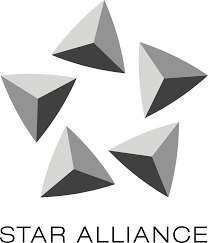 Founded: 1997
Founding Members: Air Canada, Lufthansa, Scandinavian Airlines, Thai Airways, United Airlines
Members: 26
Destinations: 1,300+
Australia has not had a domestic Star Alliance airline since the demise of Ansett Australia in 2001. The closest Star airline geographically is Air New Zealand, but unfortunately, its frequent flyer program Airpoints is relatively uncompetitive due to the high points requirements for reward flights
SkyTeam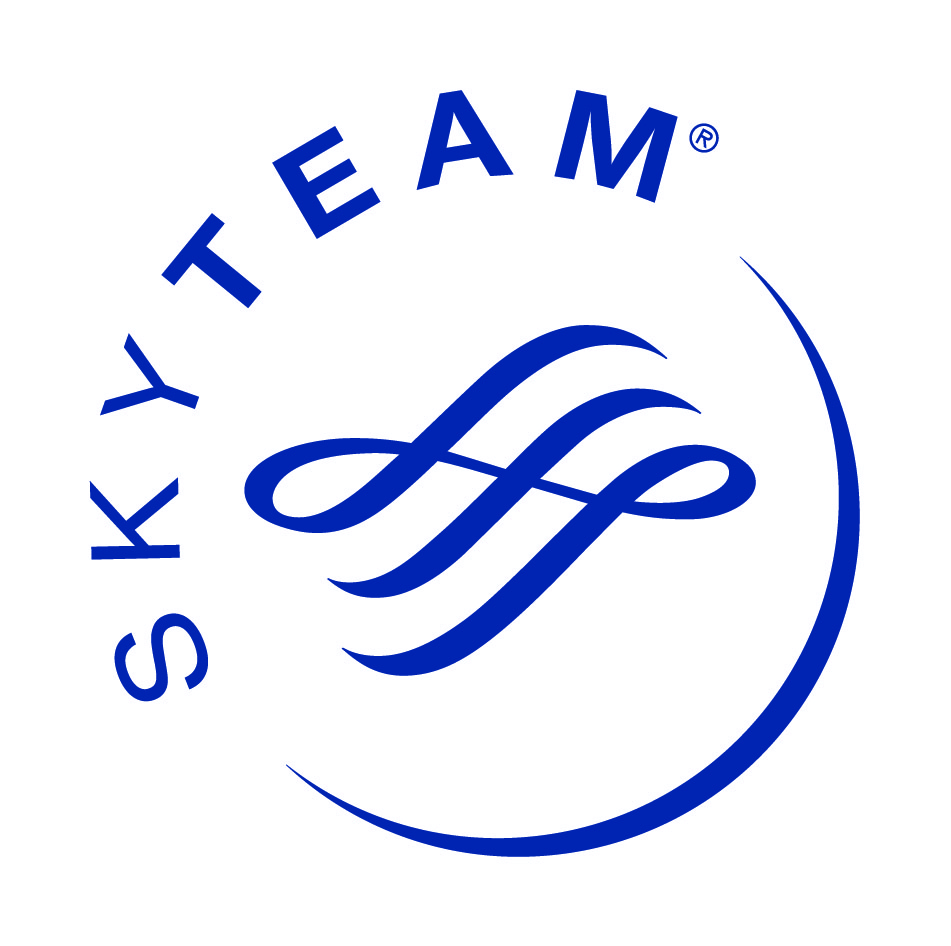 Founded: 2000
Founding Members: Aeromexico, Air France, Delta Air Lines, Korean Air
Members: 19
Destinations: 1,036+
There has never been a domestic SkyTeam airline in Australia, however, Virgin Australia does partner with Delta Air Lines on flights to the United States. Other SkyTeam airlines within the Asia Pacific region include Garuda Indonesia and Vietnam Airlines.
Are alliances unravelling?
Global alliances have seen some change in their two decades of existence, with the most notable being a transition from very close relationships providing standardised benefits across all alliance members, to a more bespoke tailored offering of benefits between member airlines.
For example, you once were able to earn the full allocation of points and status credits when flying on any alliance member airline as you earned when flying your home airline, which provided a standardised and easy to calculate benefit. These earn rates now differ between member airlines, requiring members to check earn tables or calculators to determine the exact benefit they will receive.
Closer and standardised relationships are now found more in joint venture partnerships such as Qantas-American Airlines, but can even extend to airlines that belong to rival alliances or are unaligned, such as with Virgin Australia-Delta Air Lines or Qantas-Emirates.
For this reason, there has been somewhat of a trend away from alliances, such as the exit of LATAM from oneworld and China Southern Airlines from SkyTeam for example, but it is still a mixed bag overall, as new airlines have also entered the alliance fray, including Qatar Airways, Alaska and Royal Air Maroc into oneworld.
Virgin's history of airline partnerships
Virgin Australia launched its frequent flyer program in 2005, which was at the time called Velocity Rewards but was rebranded in 2011 to its current name Velocity Frequent Flyer ("Velocity").
In Velocity's early days, airline partnerships appeared to take on ad ad-hoc approach, with partners seeming to be selected based on what airlines they could get on-board rather than anything strategic, with a combination of very niche partners with the exception perhaps of Emirates as shown below.

Fast forward to 2011 with the transition from Virgin Blue to Virgin Australia and the subsequent transition from Velocity Rewards to Velocity Frequent Flyer and a more strategic airline partnership model began to emerge. One that included airlines that are market leaders within their geographic area, in John Borghetti's bid to create a 'virtual alliance' of joint ventures and close partnerships that covered most of the world.
Velocity's current airline partners are shown below.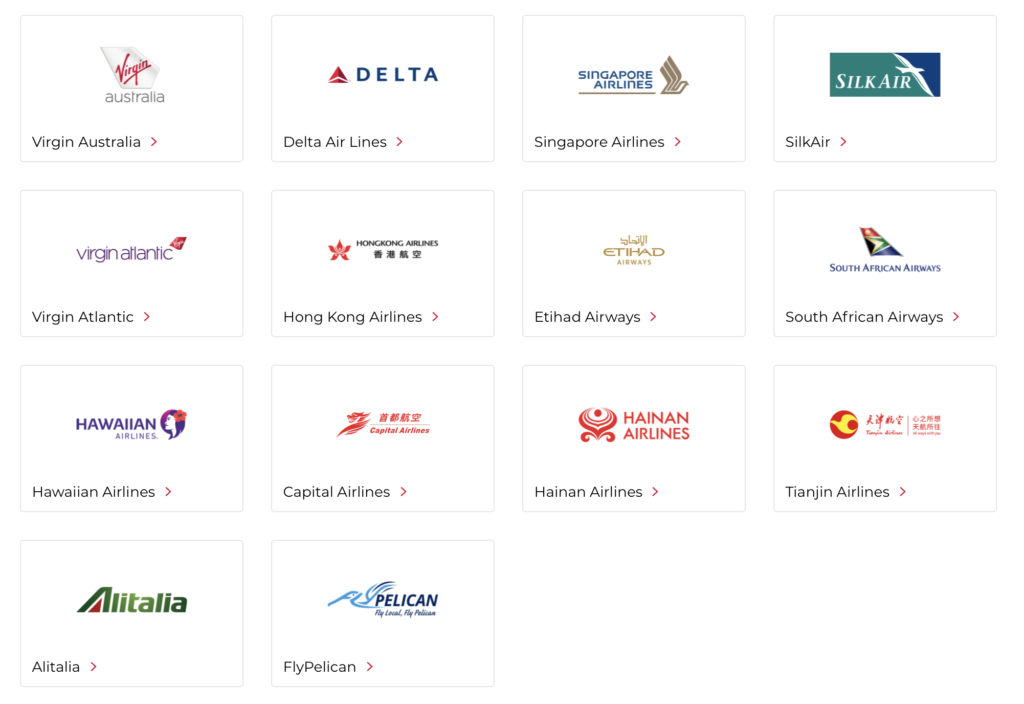 These airline partnerships are not without their weaknesses, most notably the lack of any partners within South America, however, it is still a vast improvement from the program's early days.
Ad – Scroll down to continue reading.Minimum spend, terms & conditions apply.
Is the Virgin relaunch the catalyst for a rethink?
The impending finalisation of the Virgin Australia Voluntary Administration process provides an opportunity for a rethink of the airline's previous objection to joining a formal global alliance in favour of a 'virtual alliance'.
But the question arises, "Can Virgin Australia actually join a global alliance, even if it wishes?". Previously, it was the creation of the virtual alliance model that that in effect was problematic for its entry into a global alliance.
Given that Qantas is a founding and active member of oneworld, that alliance has been checked off as a non-starter. However, many frequent flyers and Velocity members have held out hope that the airline would follow in Ansett's footsteps and join Star Alliance. However, this is not as easy as it may sound. Let me explain.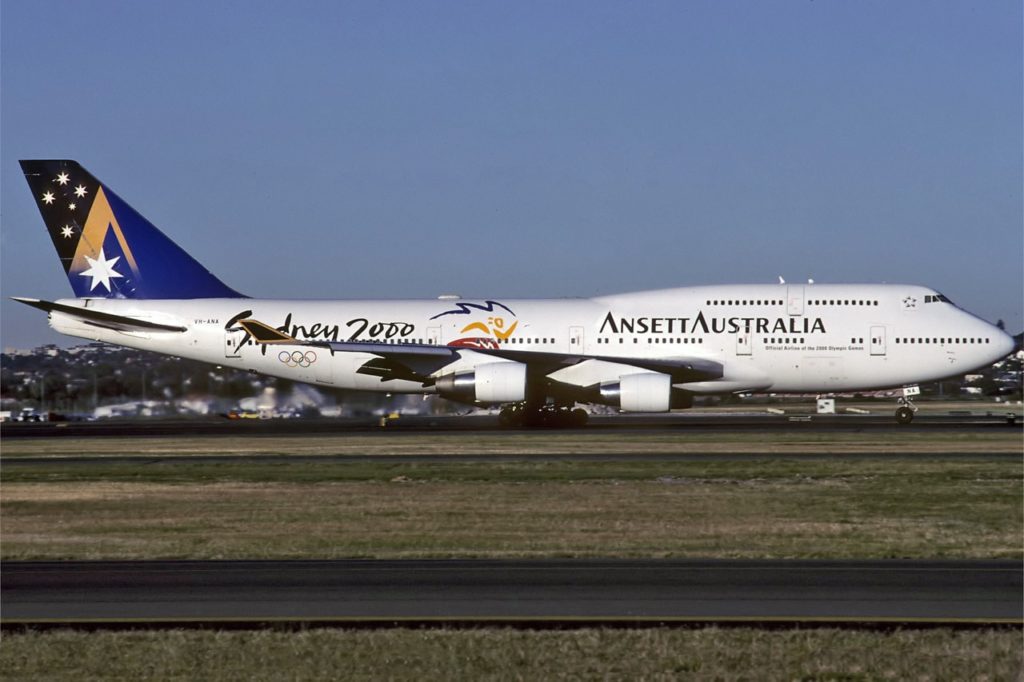 In order to join Star Alliance, all 26 member airlines must give their approval and obviously see a benefit for their airline if a new member is to be allowed to enter. One veto and you're out. Previously, it was rumoured that the well-publicised spat between former Virgin CEO John Borghetti and former Air New Zealand Chris Luxon may well have prevented Virgin from joining Star Alliance should they wanted to be admitted.
How much of an obstacle this really posed is somewhat disputed given the benefits that each airline gets by joining forces in competition with Qantas on trans-Tasman routes. Note this differs from the codeshare partnership entered into between Air New Zealand and Qantas for domestic services within New Zealand and Australia that specifically excluded trans-Tasman services.
But a much likelier obstacle is United Airlines, who would not be looking to kindly on Virgin Australia's joint venture with rival Delta Air Lines. Such a joint venture would unlikely be allowed to continue if Virgin is to get United's tick of approval.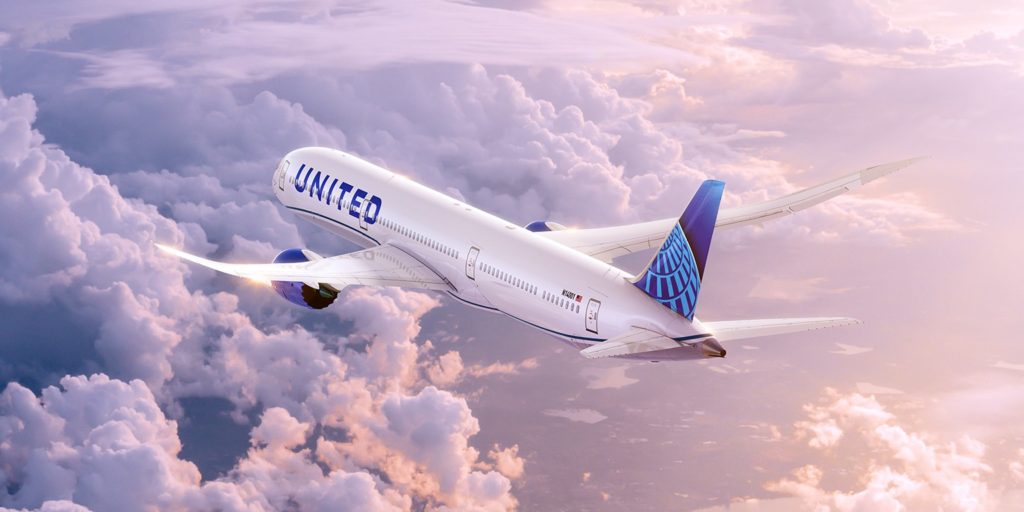 And then there is SkyTeam, the relatively undervalued alliance in Australia, having not had any major presence here until recently. This alliance may well prove to be the most likely to offer an invite to Virgin Australia should they wish to join.
Virgin does not pose any real threat of cannibalisation from any of SkyTeam alliance airlines given their relatively small in presence in Australia, and it is this very fact that is likely to make an Australian airline quite appealing as a new entrant to the alliance. SkyTeam members will be able to offer their frequent flyer members' the ability to earn and redeem points for flights within Australia and between Australia and Japan, that does not currently have a SkyTeam alliance airline flying the route.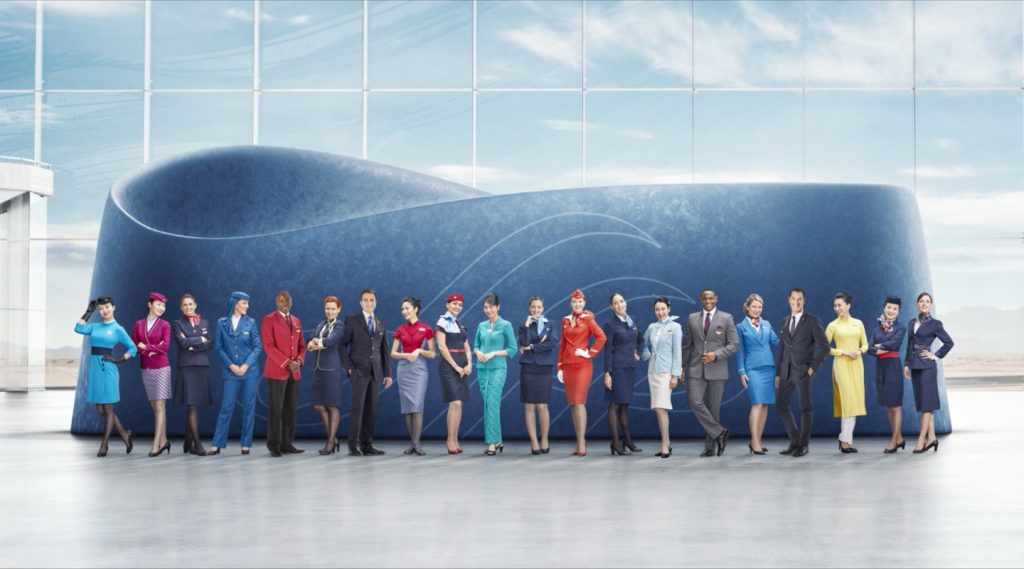 Does joining an alliance make sense?
Velocity members and the airline itself are likely to have different interpretations on this one, so I take a look in turn.
Velocity Members Perspective
One of the most frequently expressed complaints of the 'virtual alliance' model from elite Velocity members over the past decade has been the lack of awareness of benefits as well as consistency in benefits from partner airlines.
For example, in the early years of the program, it was not uncommon to try to enter a partner lounge to only have the lounge representative deny you entry as they have not heard of the partnership (or in some cases have not even heard of Velocity!). While this has improved over time, such scenarios still do occur.
Another gripe is the differing lounge access policies. For example, access to a lounge even when using the same partner airline would differ based on where you are flying to, making the whole model unnecessarily complicated as compared to formal alliances. This too has improved, with only one lounge being available per airline, per destination, however, it is still not a simple as being able to access any alliance member lounge if you hold an alliance elite tier.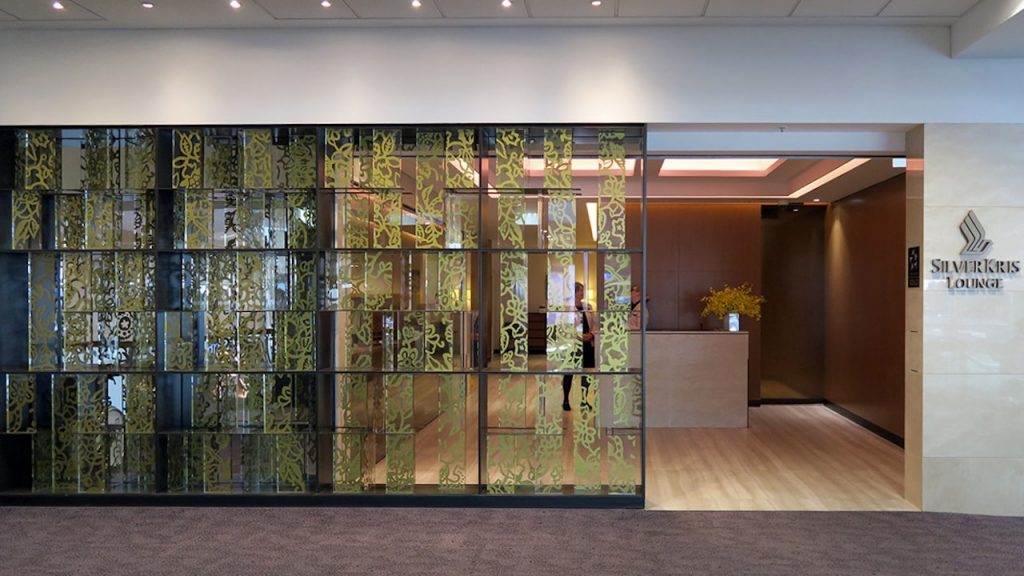 The major alliances promote the consistency and reciprocal recognition of status benefits as a plus for their member airline customers, and this will clearly be a benefit to Velocity members should they seek to join an alliance.
This is coupled with the fact that the number of airline partners in all the major alliances, and therefore, the earning and redemption opportunities will also significantly grow from the current offering, which can be somewhat limiting in terms of global reach. For example, it is hard to use Velocity Points to travel to and within South America or intra-Europe, whereas global alliances usually have at least one airline flying to and within each continent, with the exception of Australia.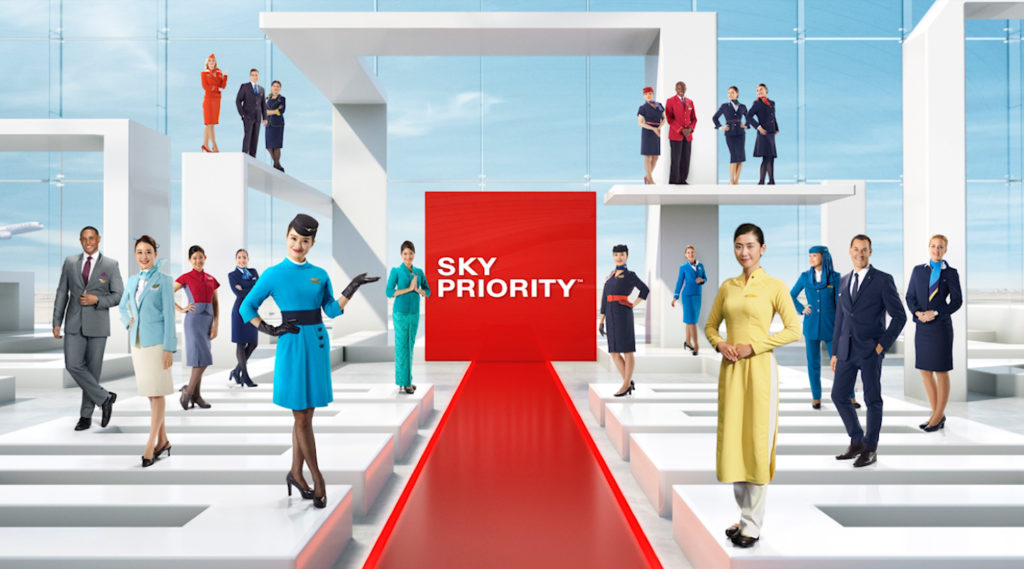 This is not to say that global alliances do not have their weaknesses either. For example, not all fares purchased on an alliance member airline may earn points or status credits for example, and there are a small number of exceptions to uniformity in tier benefit offerings, such as oneworld Emerald members being denied entry to the Qatar Airways Al Safwa First Lounge or the Al Mourjan Business Lounge in Doha unless they are flying on a First or Business Class ticket respectively.
But overall, the increase in airline partners and consistency of offering should be an overall plus for Velocity members.
Virgin Australia Perspective
It should be no surprise that this will come down to a cost-benefit analysis that the presumptive new owners Bain Capital would be sure to complete before any alliance decision is made.
There are costs associated with joining an alliance, which include upgrades to IT infrastructure to plug-in to an alliance's network, rebranding of airline assets and marketing material and commission and pay-per-use fees that need to paid to member airlines just to name some.
However, there are also benefits to be accrued. These include an increase in customer traffic from alliance members connecting onto or purchasing outright tickets under a codeshare or the alliance carrier's airline code, which of course would be priced such that Virgin would reap a profit from each additional passenger. Also, the ability to attract some additional revenue from making Reward Seats available to alliance member airlines' frequent flyers, with the alliance airline paying Virgin for each redemption. When worked correctly, alliances can help an airline reduce the chances of a seat taking to the skies unsold in one form or another.
But which alliance to join?
As mentioned above, oneworld is out given the membership of Qantas in this alliance.
Star Alliance would be favourable for Virgin, given the large number and diversity of airlines within the alliance, ranging from large international carriers like Singapore Airlines, Turkish Airlines and United Airlines, to more niche geographic players like Croatia Airlines and Aegean.
There are many Star Alliance airlines that fly into Australia, and Virgin Australia is also likely to continue flying to some Star Alliance hubs, including Los Angeles, Auckland and Tokyo (Haneda), making them a good fit for the alliance.
SkyTeam is the most likely proposition for Virgin Australia and would introduce SkyTeam to Australia, with many Australian travellers relatively unfamiliar with the brand.
Unlike Star Alliance, aside from Los Angeles, Virgin does not fly to any of SkyTeam's major hubs, and there is less of a presence of SkyTeam airlines flying into Australia as well. But with the ability to add new routes for SkyTeam members, such as Australia to Japan mentioned above, and the likely ability for Virgin Australia to retain their partnership with Singapore Airlines and Etihad Airways, then this proposition would definitely be beneficial to both SkyTeam airline frequent flyer members as well as Velocity members.
At the end of the day, the profit equation has to stack up for Virgin for them to take the plunge and incur the costs of alliance membership, but with the changing aviation landscape and reduced flying by international airlines into Australia due to COVID-19, this equation may well have changed in favour of alliance entry.
Summing up
The benefits of an increased earning and redemption capability, along with more uniformity in status benefits alliance wide should make a majority of Velocity members welcome entry into a global alliance.
The realistic options, however, are limited to Star Alliance or SkyTeam, with the latter more likely based on current partnerships, however, this can always change to facilitate entry into Star Alliance should that be the preference.
Given that the new owners Bain Capital are currently running a fine-tooth comb over the entire airline's operations at present, it is unknown whether alliance membership is even on the cards for them in the near-term, however, whether it is now or later, it is very likely to be an area of review for them and may well usher in a period where Australia once again has two alliance-linked domestic airlines.
Check out the other Point Hacks Editor's View articles here →
Editor's View: Virgin Australia's global alliance dilemma
was last modified:
August 25th, 2023
by