How airlines are minimising the risks of travel
Posted:
July 2, 2020 - 9:30 am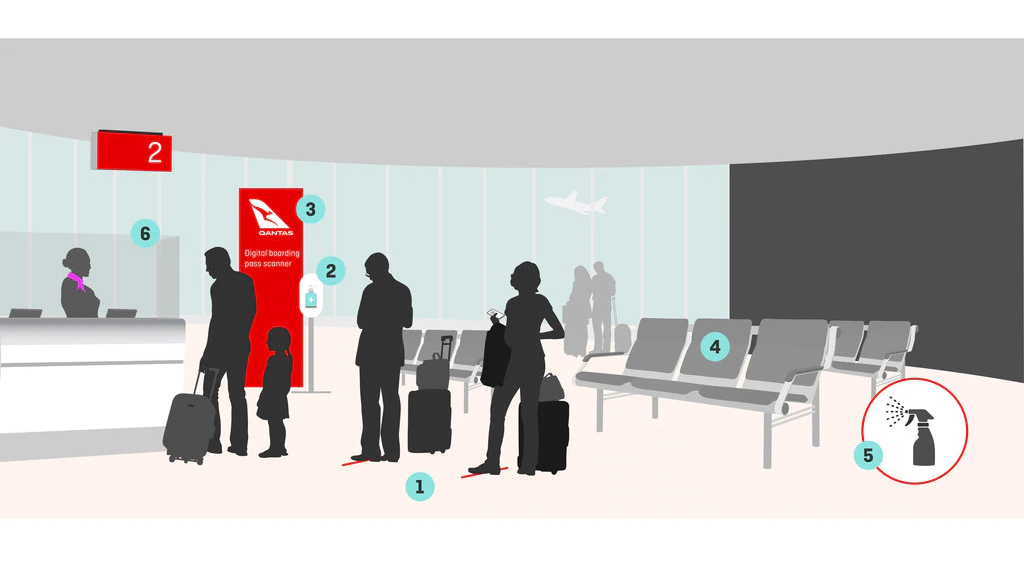 What we'll be covering
It may be a few more years before air travel bounces back to 2019 levels if industry news reports and experts are to be believed. While the main issue here is undoubtedly border restrictions, passengers may still be initially reluctant to board flights for the fear of getting infected by someone else onboard.
Many airlines recognise this and are introducing safety measures and campaigns to reassure the general public that flying is still safe — even now, amidst the current coronavirus pandemic. Most are also quick to point out that the risk of community transmission onboard aircraft remains very low.
At a minimum, all modern jet planes are already fitted with HEPA filters by default, which removes 99.9% of particles (including viruses) through the air conditioning system. Fresh and filtered air goes from the ceiling to the floor. The seat backs, galleys and lavatories in the cabin also act as a natural barrier to transmission.
A possible way for the virus to spread is if an infected individual were to cough or sneeze without covering their face, which would put nearby people at risk. Many airlines around the world, including Rex here in Australia, are mandating the use of face masks on board and enhancing cleaning routines between flights to help prevent this scenario as well.
We round up the updates from Qantas and Virgin Australia, plus take a quick look at a few international airlines which are slowly ramping up flights to Australia.
How Qantas and Virgin Australia are making flying safer
With Qantas (and Jetstar) still operating a downsized domestic network, the 'Fly Well' program outlines a number of temporary measures to give passengers peace-of-mind whenever they fly around Australia.
Virgin Australia is also flying a limited domestic network despite going into voluntary administration and has adopted some safety precautions.
Here is what you can expect on either airline.
Check-in
Both airlines strongly encourage online check-in for domestic flights, as well as self-service bag drop at the airport, to minimise contact with staff. Public areas are regularly cleaned and Qantas staff counters have protective barriers.
Virgin Australia is rolling out a pre-departure COVID-19 health questionnaire as part of the check-in process, which all passengers will be required to complete in full.
Lounges
Qantas reopened on 1 July 2020 parts of its domestic lounge network. Temporary changes will see increases to seating distance, additional hand sanitising stations and the elimination of self-service food and beverage.
We would expect that the capacity of the lounges will decrease with this move, so limits to access time and/or guest allowances could be announced down the track.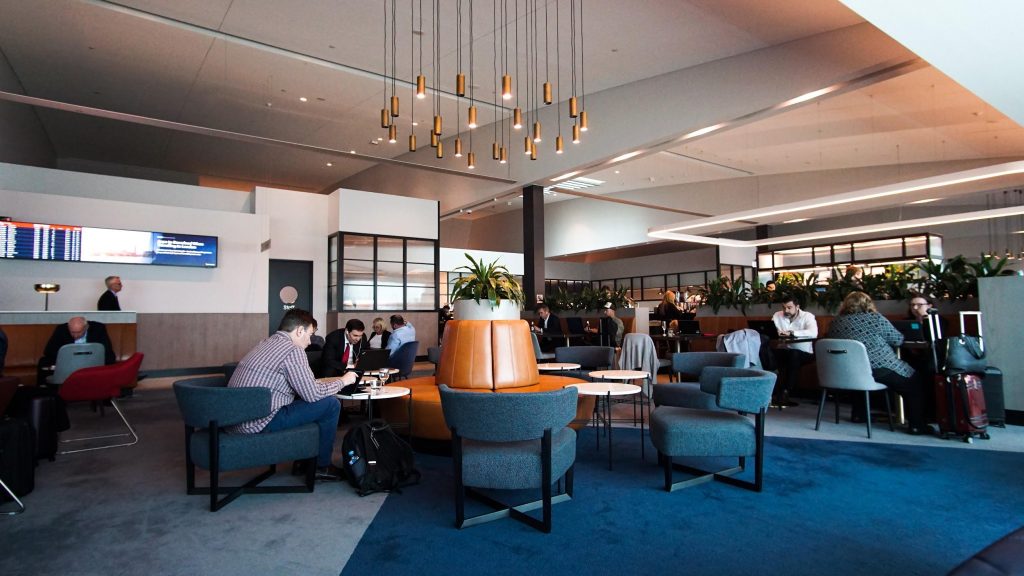 Virgin Australia lounges remain closed at the time of writing, with no indication on when the reopening date will be. We think that similar protocols to what Qantas is using will be implemented in Virgin Australia lounges when that happens.
Boarding
At the boarding gates, expect further physical distancing between passengers by both airlines. While a dedicated premium boarding lane will continue to allow Business Class and elite frequent flyers to board anytime, the other passengers will be boarded in small groups, starting from the back rows of the plane.
Virgin Australia passengers are invited to scan their own boarding passes to avoid unnecessary contact.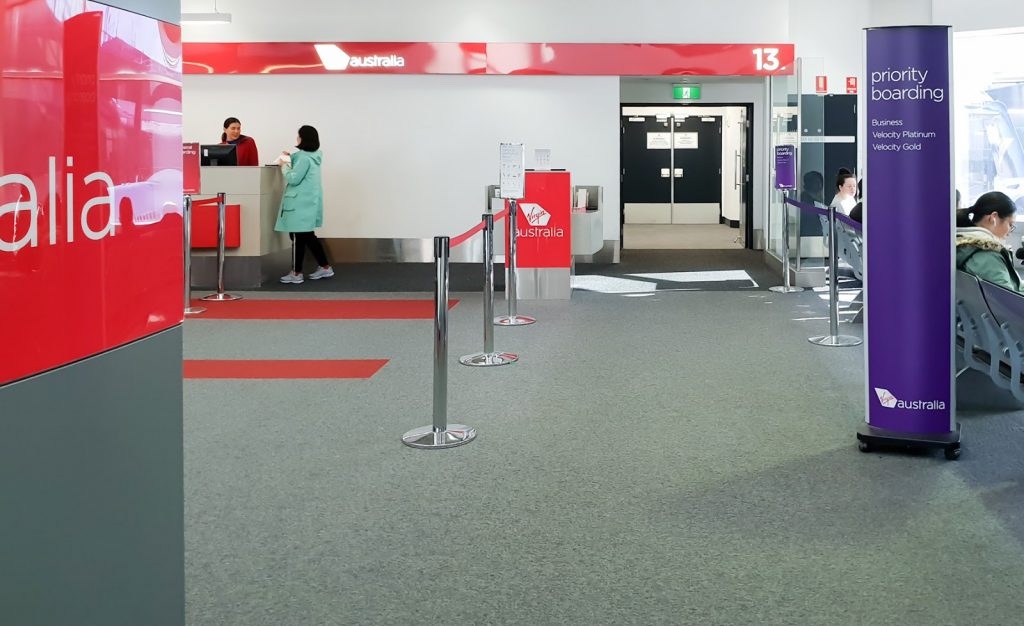 Read our comparison of Qantas and Virgin Australia priority boarding.
Onboard the aircraft
The main difference passengers will notice is the 'simplified service onboard', which translates to massive cuts to the food and beverage experience, especially for Business Class passengers.
Qantas says these will be gradually reintroduced in the coming months, and we'd expect the same from Virgin Australia, depending on what its potential new owners plan to do.
Virgin Australia passengers will only receive a small complimentary snack and water during this time, and buy onboard purchases will not be offered.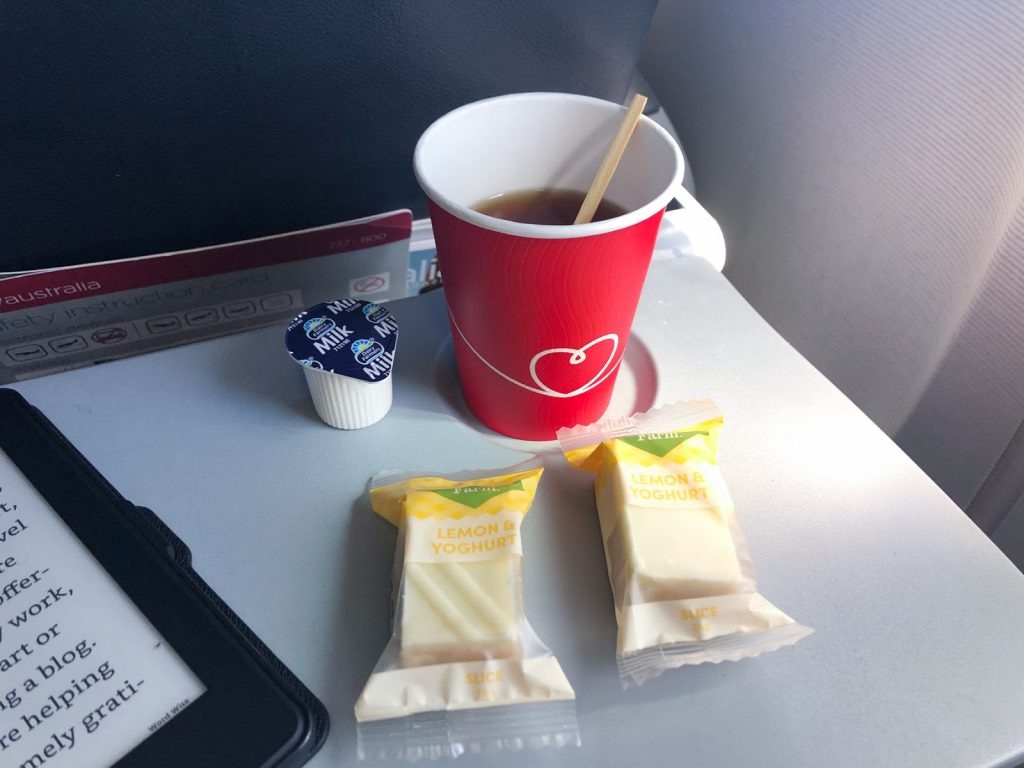 Qantas passengers are provided with a 'Fly Well' pack with a face mask and sanitising wipes — however, face masks are not mandatory. Extra sanitising wipes can also be provided on request so you can wipe down seatbelts, tray tables and armrests.
On both airlines, middle seats will be left open where possible, but not when a flight is full.
Ad – Scroll down to continue reading.Minimum spend, terms & conditions apply.
How international airlines are making flying safer
Protocols for international travel to be adapted further, because many passengers will be coming from different countries of origin and with different border rules and vastly different success rates in dealing with COVID-19.
We take a quick look at Emirates, Qatar Airways and Cathay Pacific, as they are three major airlines gradually resuming services to Australia.
Emirates: 'Health and safety first'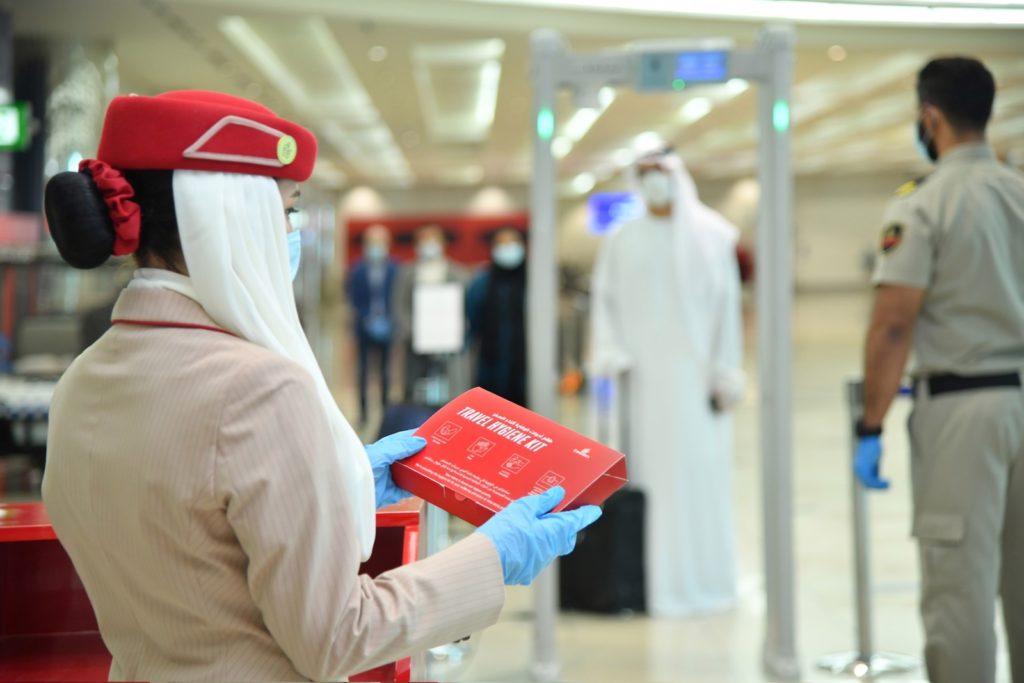 As a major international airline connecting travellers through Dubai, Emirates has a strict requirement to wear face masks on board and at Dubai International Airport. Gloves may be required on flights to specific regions. Cabin crew will be kitted out in PPE.
All travellers will receive a hygiene kit containing a mask, gloves, hand sanitizer and antibacterial wipes, either at Dubai International Airport or onboard.
Hot meals will remain but be condensed onto trays, particularly in Business and First Class, which usually enjoys restaurant-style plating and dining. All social areas, including the popular Airbus A380 bar, will remain closed for now, as well as the First Class showers.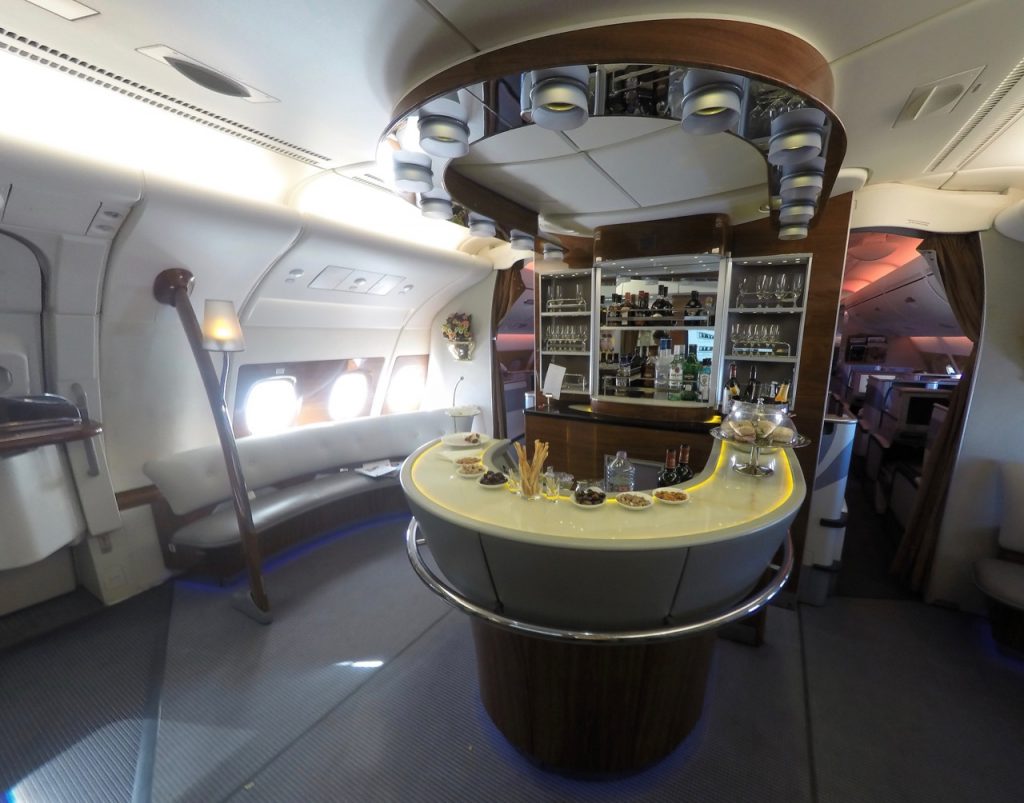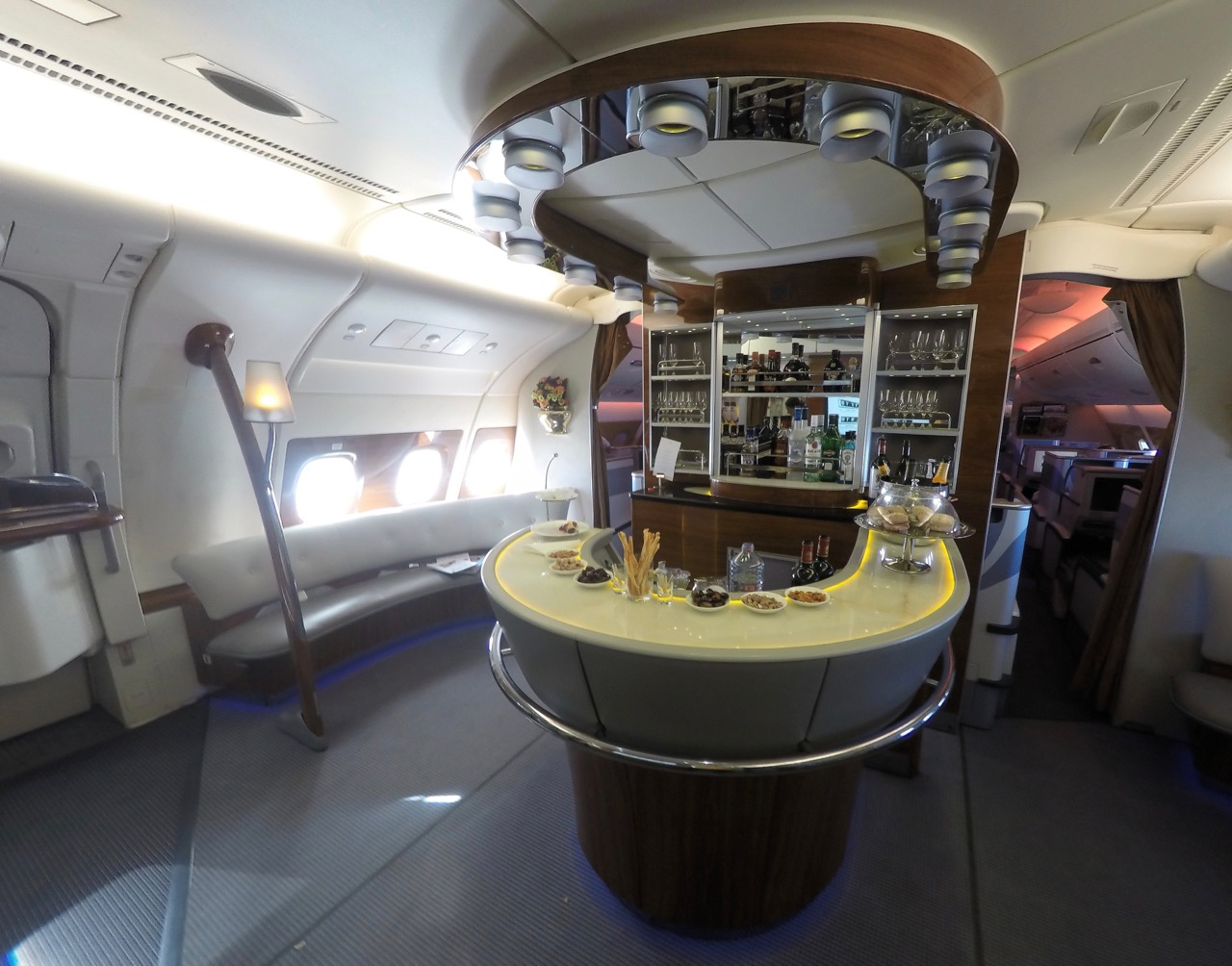 Qatar Airways: 'Travel with Confidence'
As one of the biggest global carriers during the coronavirus pandemic, Qatar Airways has additional temporary safety measures to protect crew and passengers.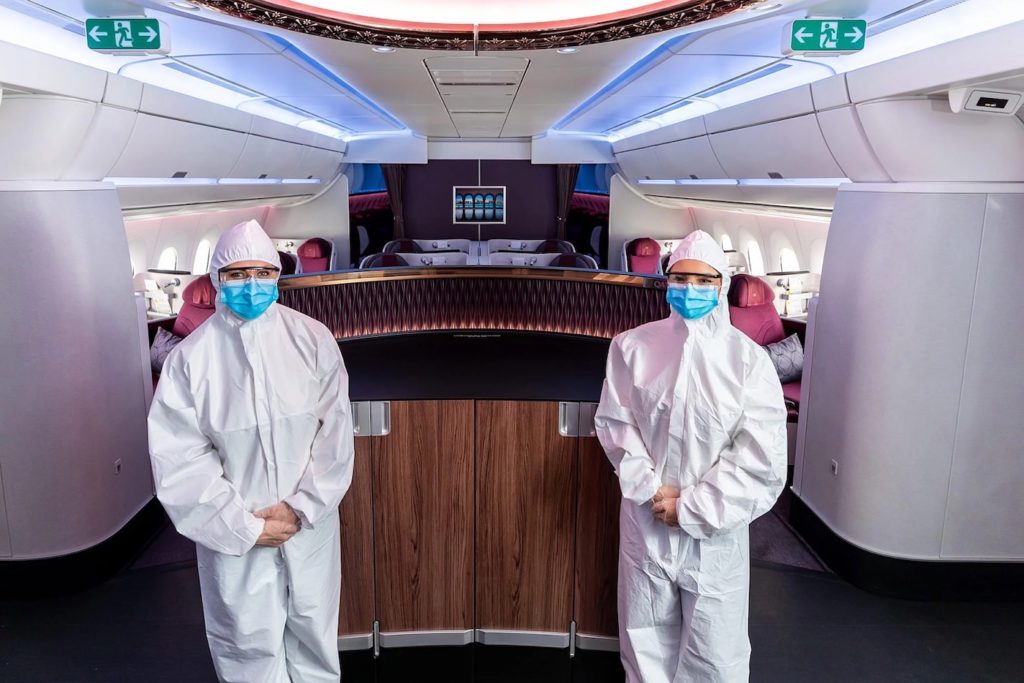 The airline requires all passengers to wear facial coverings in-flight and recommends everyone brings their own for comfort and fit.
Like Emirates, meals in Business and First Class will be served on a tray, and all social areas (including the Airbus A380 bar) will be closed.
Qatar Airways highlights its Qsuites as offering enhanced privacy, hinting it may be a good way to avoid transmission from other fellow passengers and crew.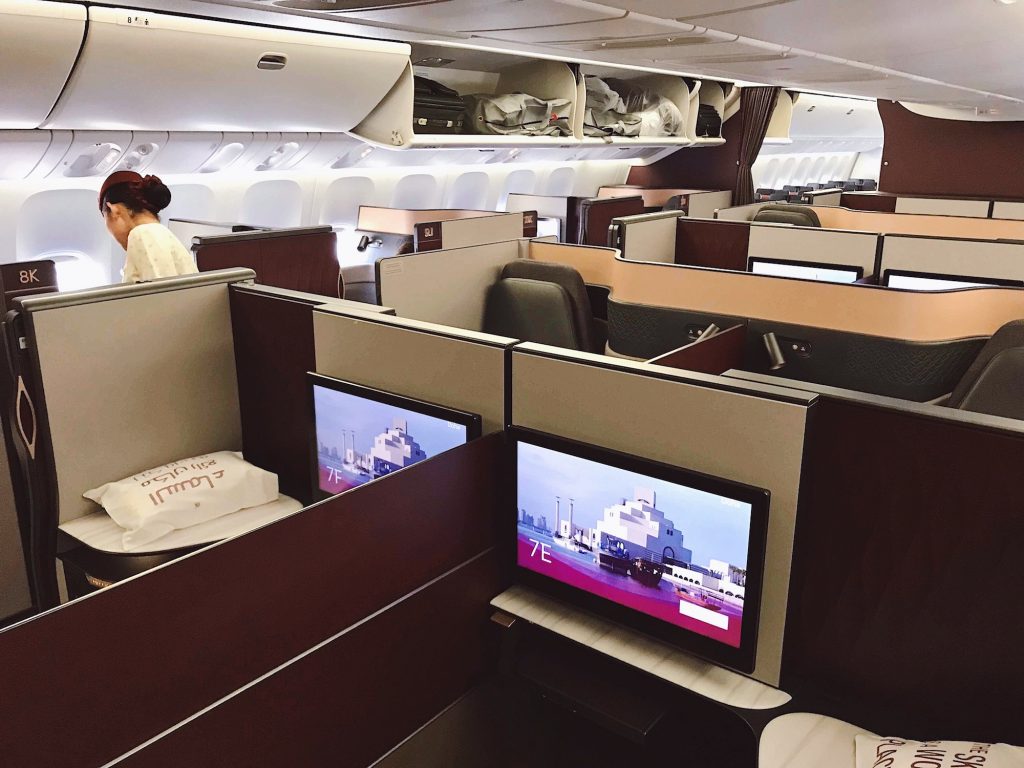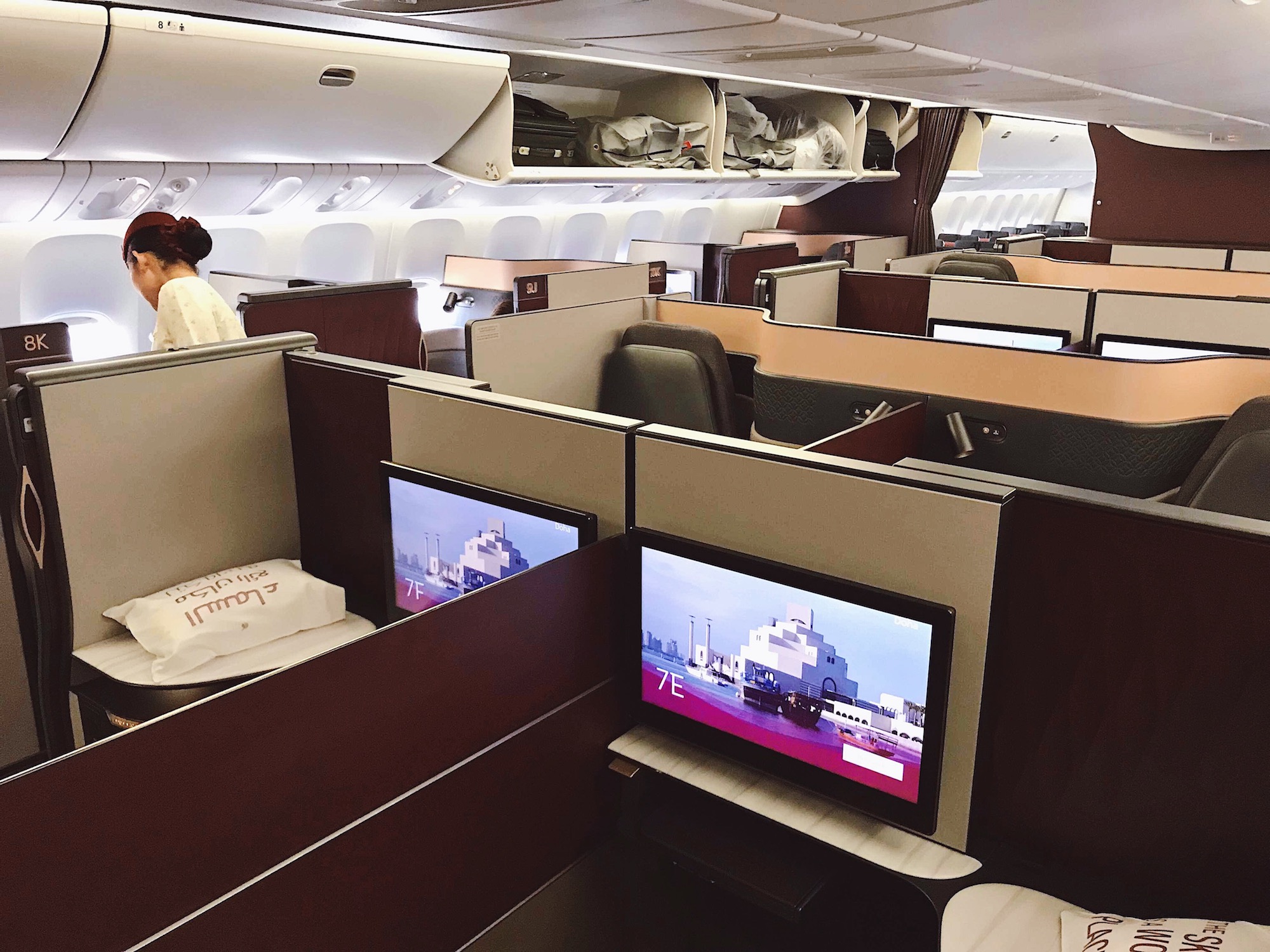 Cathay Pacific: 'Cathay Care'
Hong Kong-based Cathay Pacific and Cathay Dragon have outlined a series of temporary measures called 'Cathay Care'.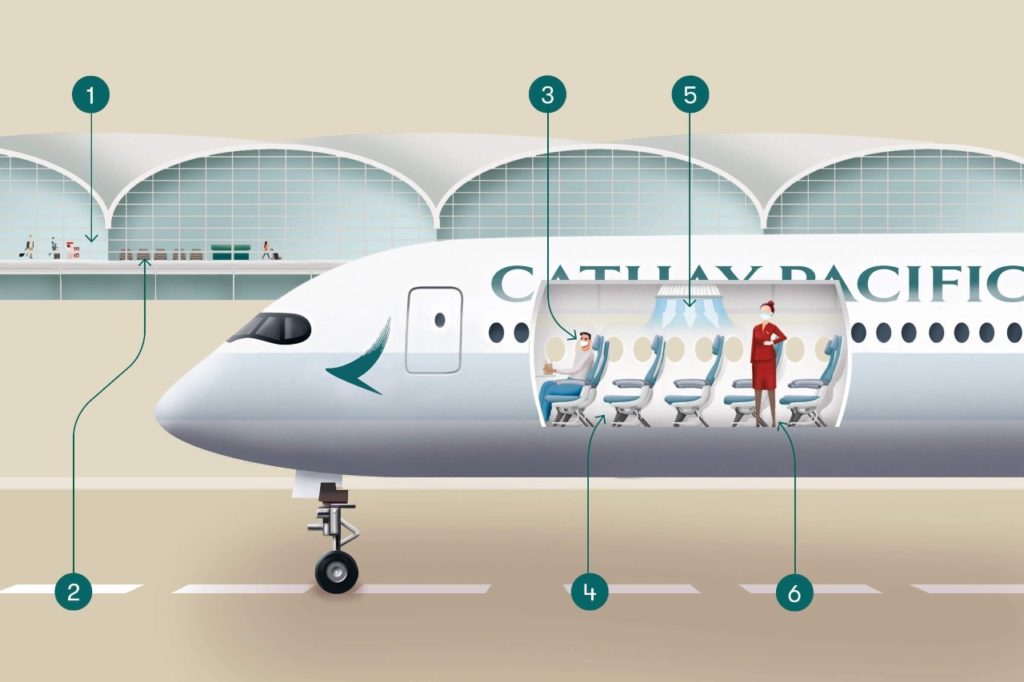 This includes health declarations at check-in (1), temperature checking and adjusted meal options in the lounge (2), mandatory face coverings and blocking of seats where possible (3), sanitisation of all surfaces and reduced in-flight meal offerings (4), HEPA-filtered cabin air (5) and strict restrictions and monitoring of cabin crew before and after operating a flight (6).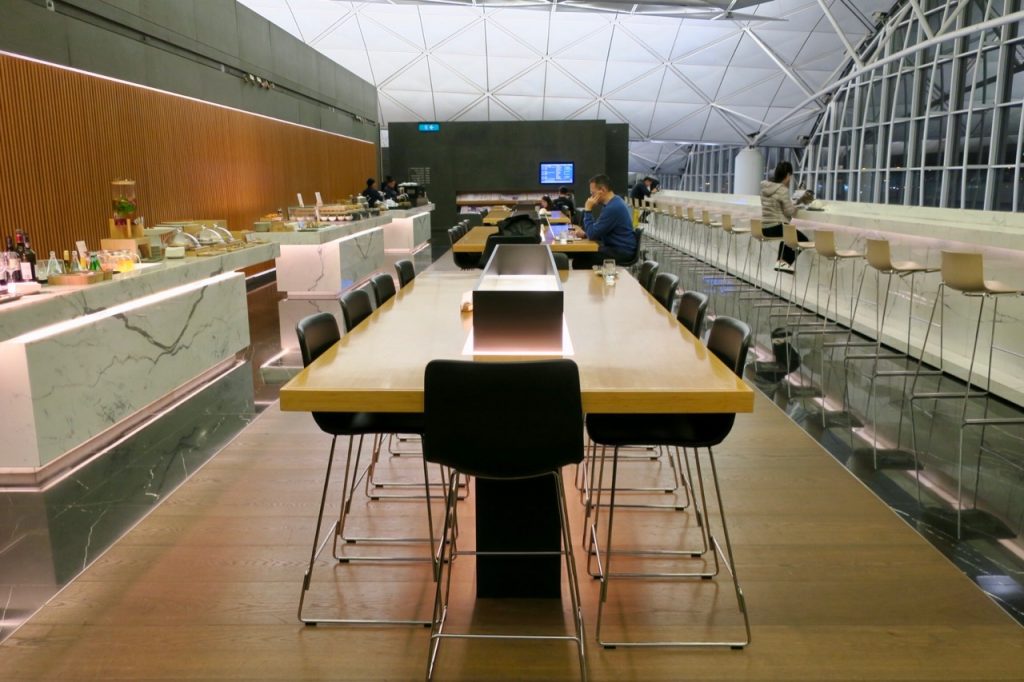 Summing Up
It's great to see so many airlines taking steps to ensure the safety of passengers and crew on board. A topic of great debate is onboard physical distancing: it's evidently not sustainable for airlines to reduce capacity without a big increase in airfares.
Airlines such as Qantas are adamant that it's not necessary to have a seat free between passengers, and that the existing temporary measures are enough to stem the risk of transmission between people.
Time will tell whether this is true, but there doesn't appear to be many documented cases of someone contracting coronavirus on an aeroplane while seated near to a person who does have it, at least in Australia.
While domestic travel seems relatively safe right now. International travel will remain out of the question until the Australian Government relaxes its border rules for citizens and residents, which is not expected until at least 2021, with the possible exception of New Zealand, possibly extending also to Pacific Islands.
How airlines are minimising the risks of travel
was last modified:
August 25th, 2023
by