You'll find Qatar Airways Airbus A332 aircraft on a number of Qatar's lower traffic routes. As one of the older aircraft types in their fleet, it's not an experience to seek out but if using your points to fly with Qatar to a specific city you may find yourself one of these planes. Here's what to expect.

Fleet & Routes
There are 13 A330-200 in Qatar Airway's fleet, and another 13 A330-300. Qatar's A330s ply the skies between their hub in Doha and cities up to around 7 hours away, such as Venice in this case, but also (at the time of writing) Milan, Nairobi, Phuket and other secondary cities in their route network.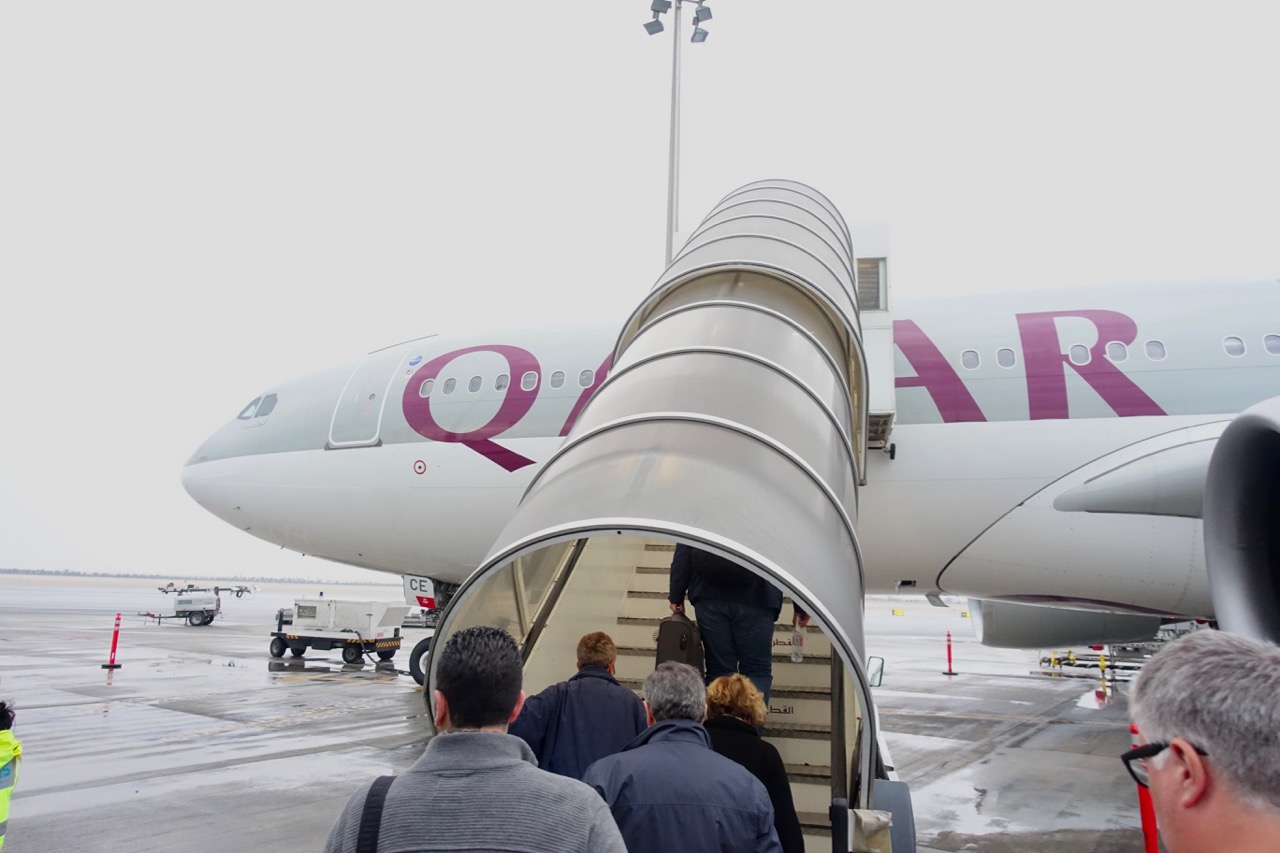 The Cabin: Seats & Seatmap
Within the A332 fleet there are a number of different seating configurations, all with the same kind of angled-flat Business Class seat. This particular plane on my flight had 8 First Class seats, 24 Business Class and 200 Economy seats.
Qatar's A330 fleet is almost the oldest of an airline which prides itself on a relatively young average fleet age, with the A330 average at around 10 years old.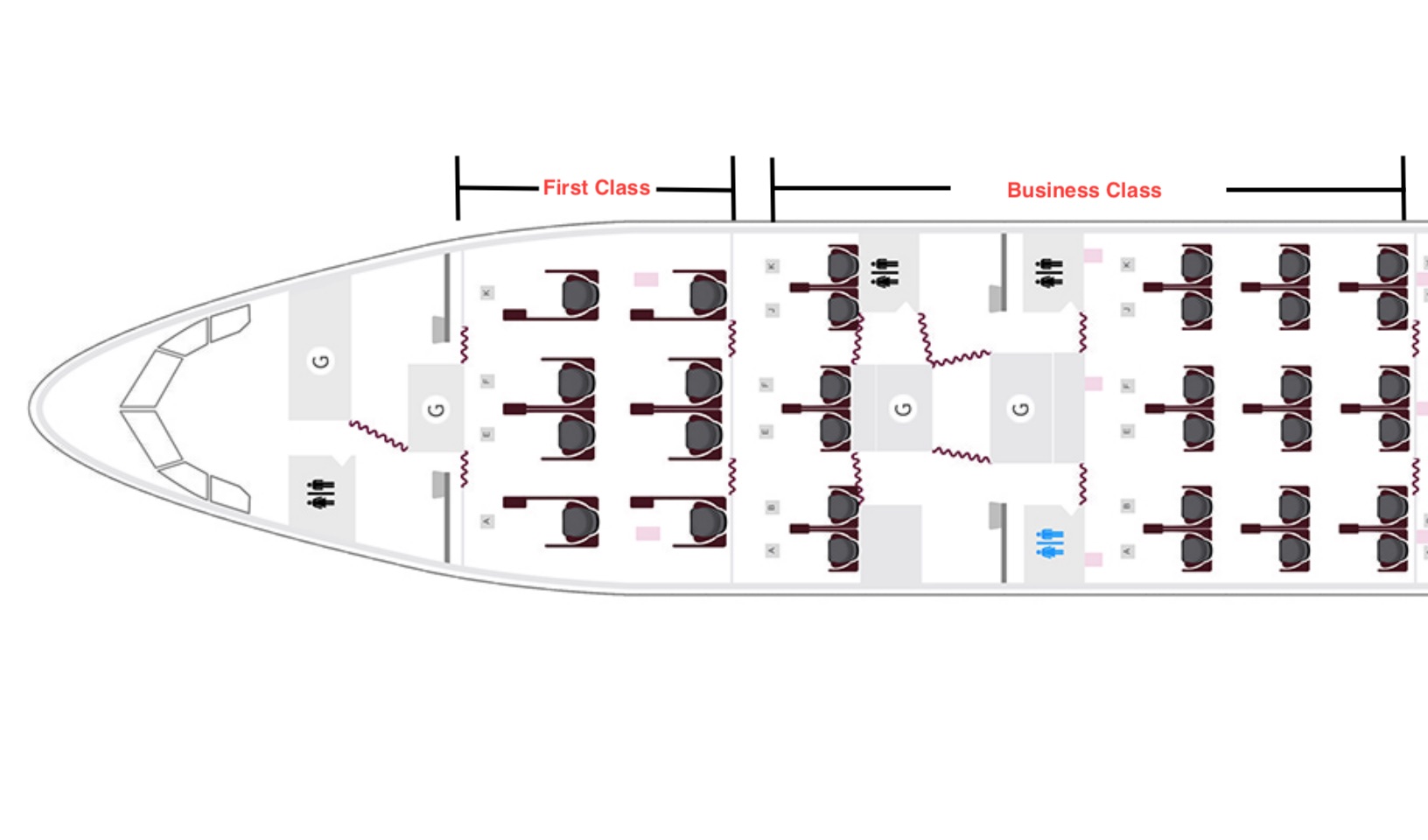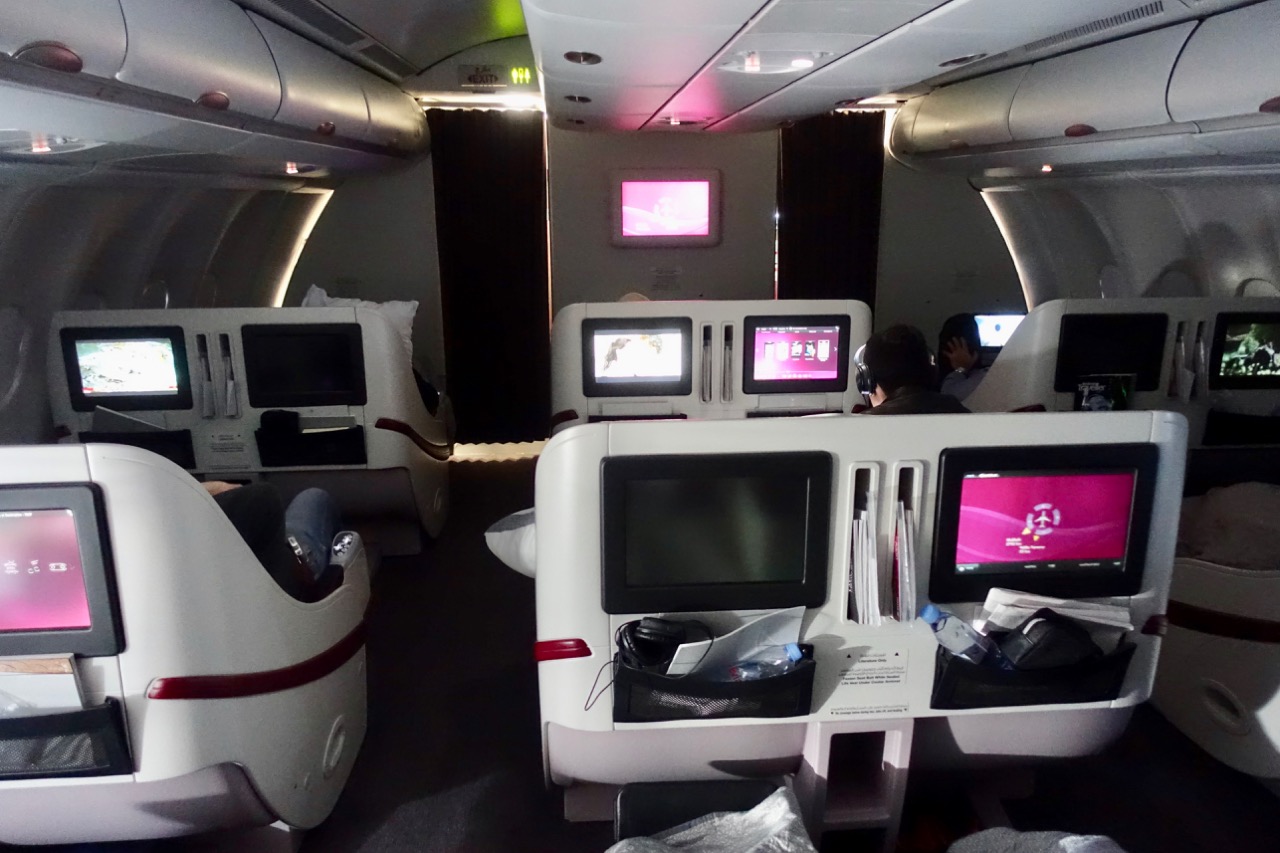 Seat Choice
Anyone familiar with Qantas' original Skybed Mk1 angled-flat Business Class seat will see some similarities to Qatar Airways Business Class offering on the A332 – it's comfortable for a while, but less so for a long overnight flight. Thankfully Qatar usually schedule this aircraft on shorter routes so it's less of a concern.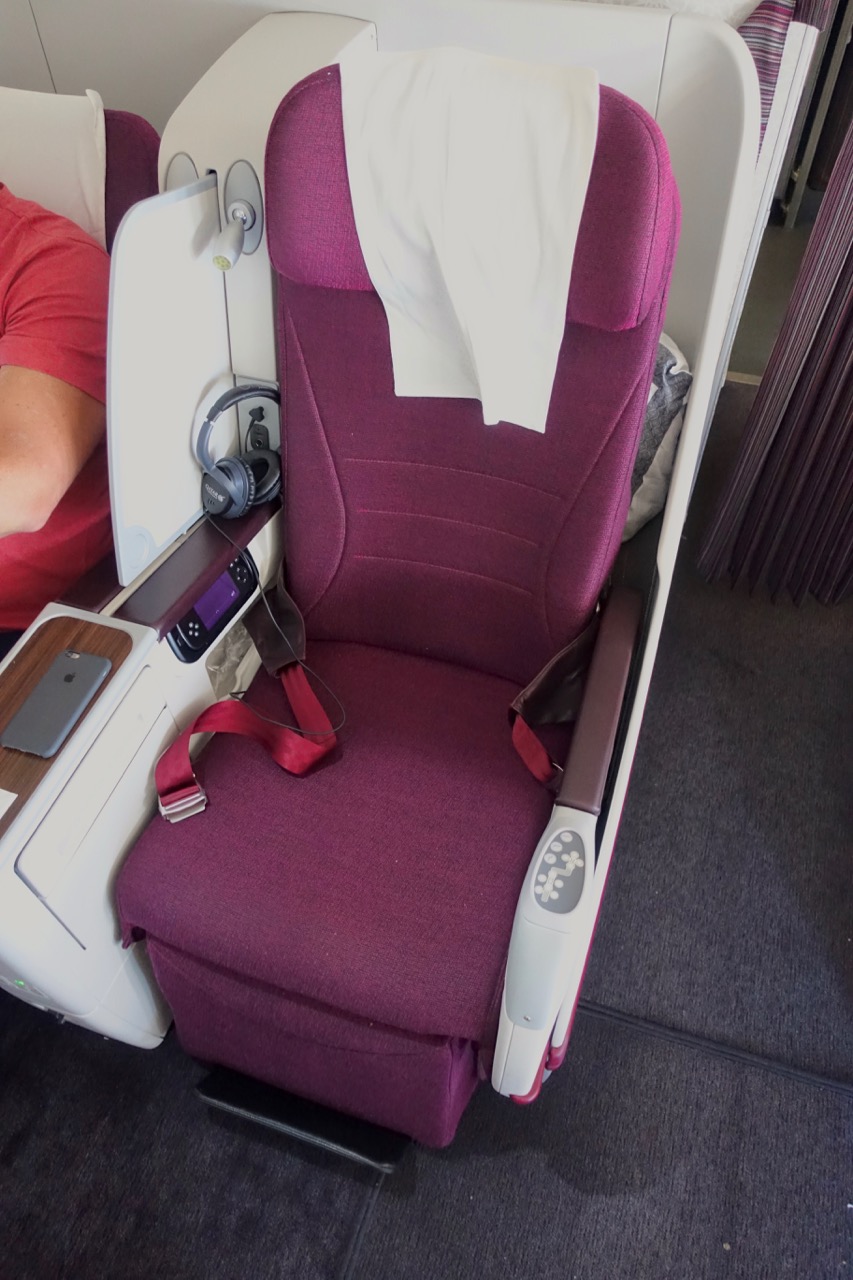 With a cabin configuration of 2-2-2, everyone will have a seat-mate to contend with, and a minimal amount of privacy compared to more modern Business Class seats.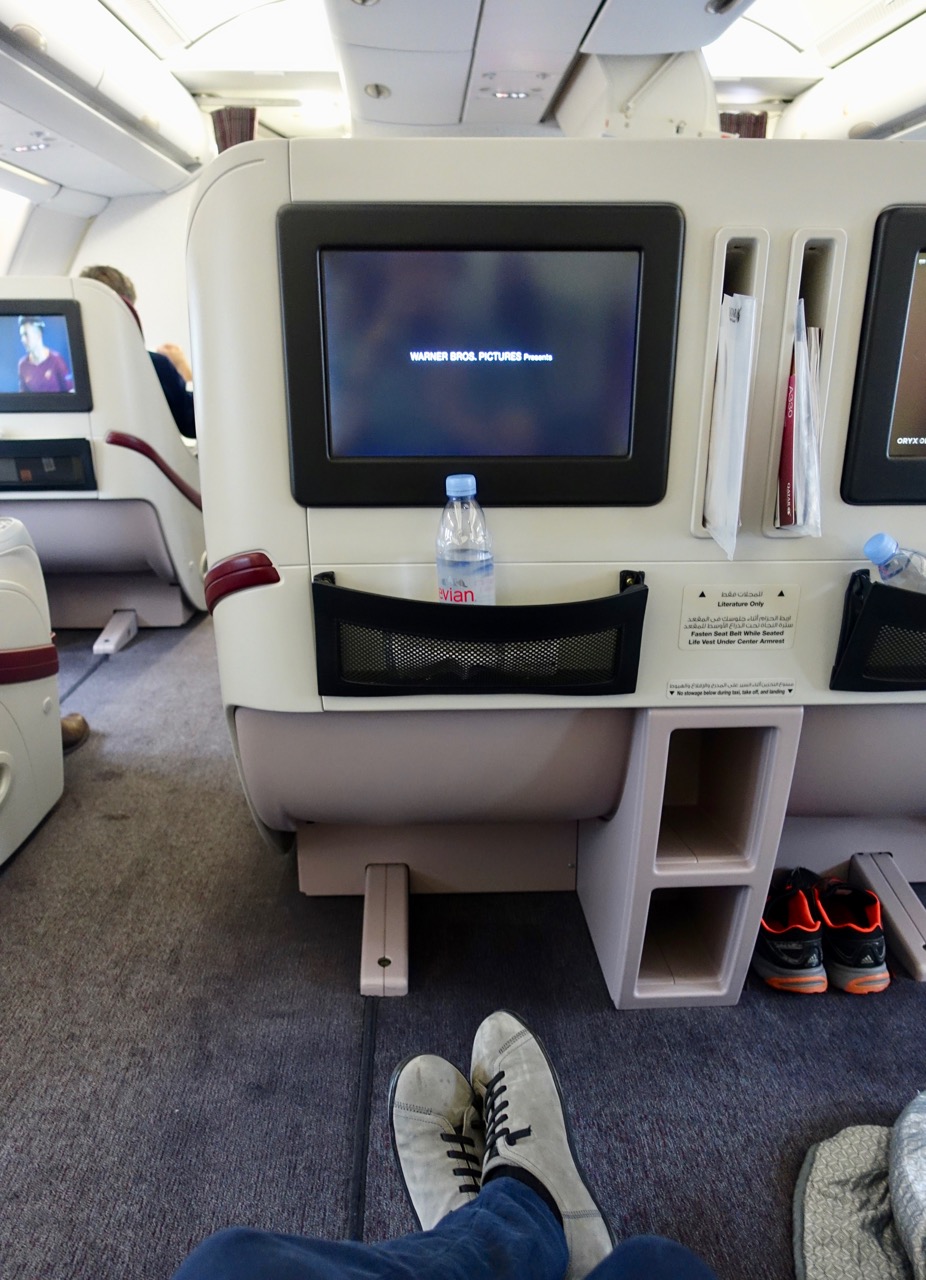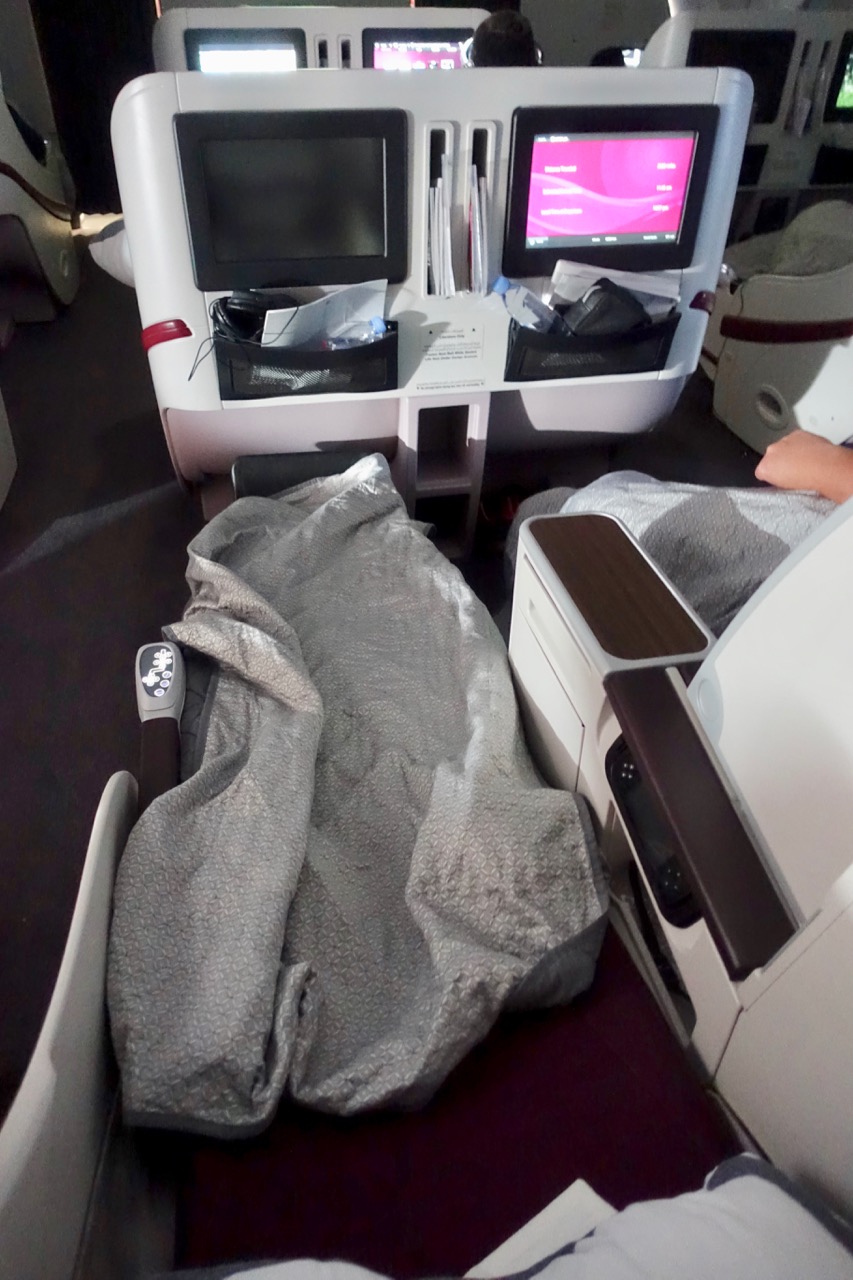 The angled flat nature of the seat means that lighter sleepers won't get as comfortable as on fully-flat seats, and length is also an issue for the tallest passengers. All up, this isn't a seat or Business Class experience to seek out specifically.
Inflight Entertainment
Entertainment is provided by Qatar's Oryx One IFE system, with a decent selection of Movies, TV, Audio and Games. You can search for what's available on any upcoming Qatar flight on their website here.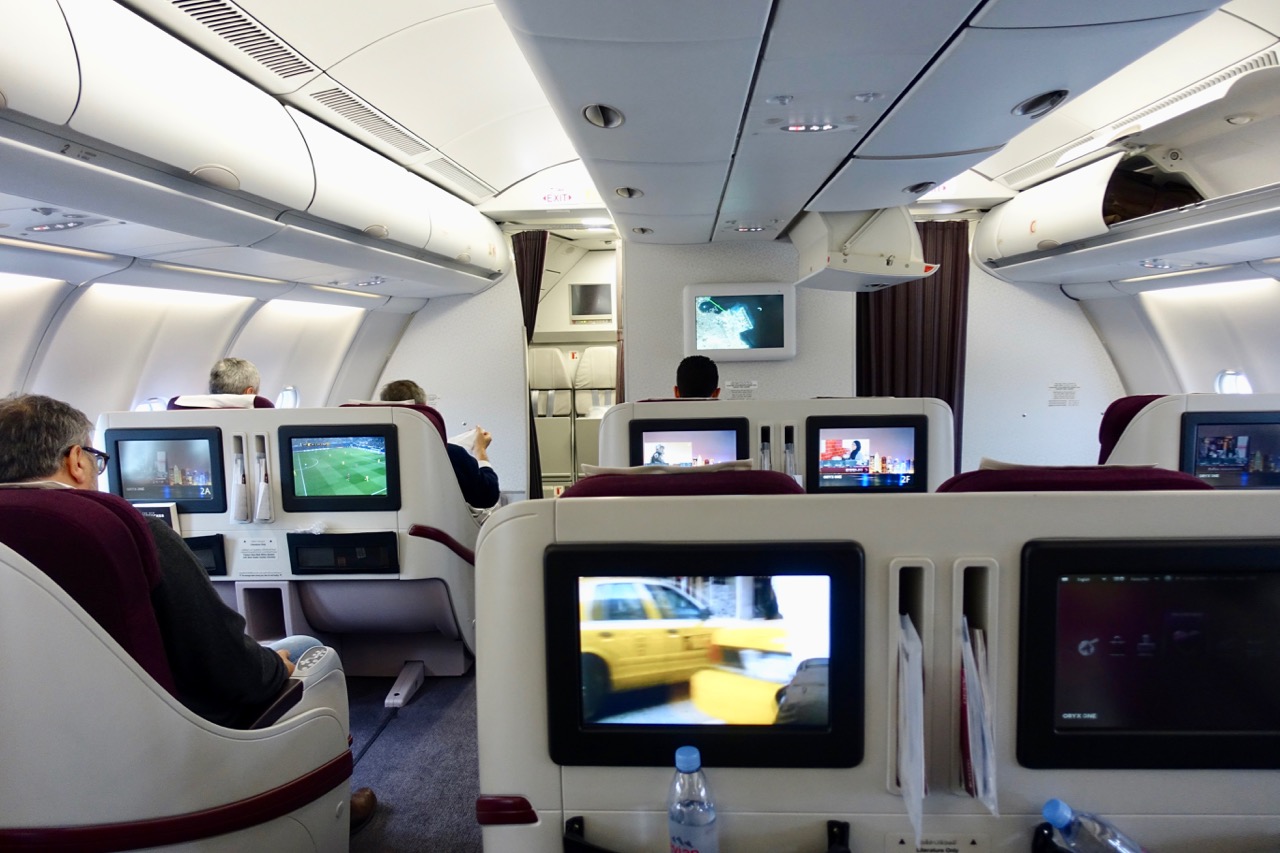 Lounge Access
In Doha, Business Class passengers are allowed access to the highly-regarded Al Mourjan Business Class Lounge, however keep in mind that upgraded passengers are not eligible for lounge access.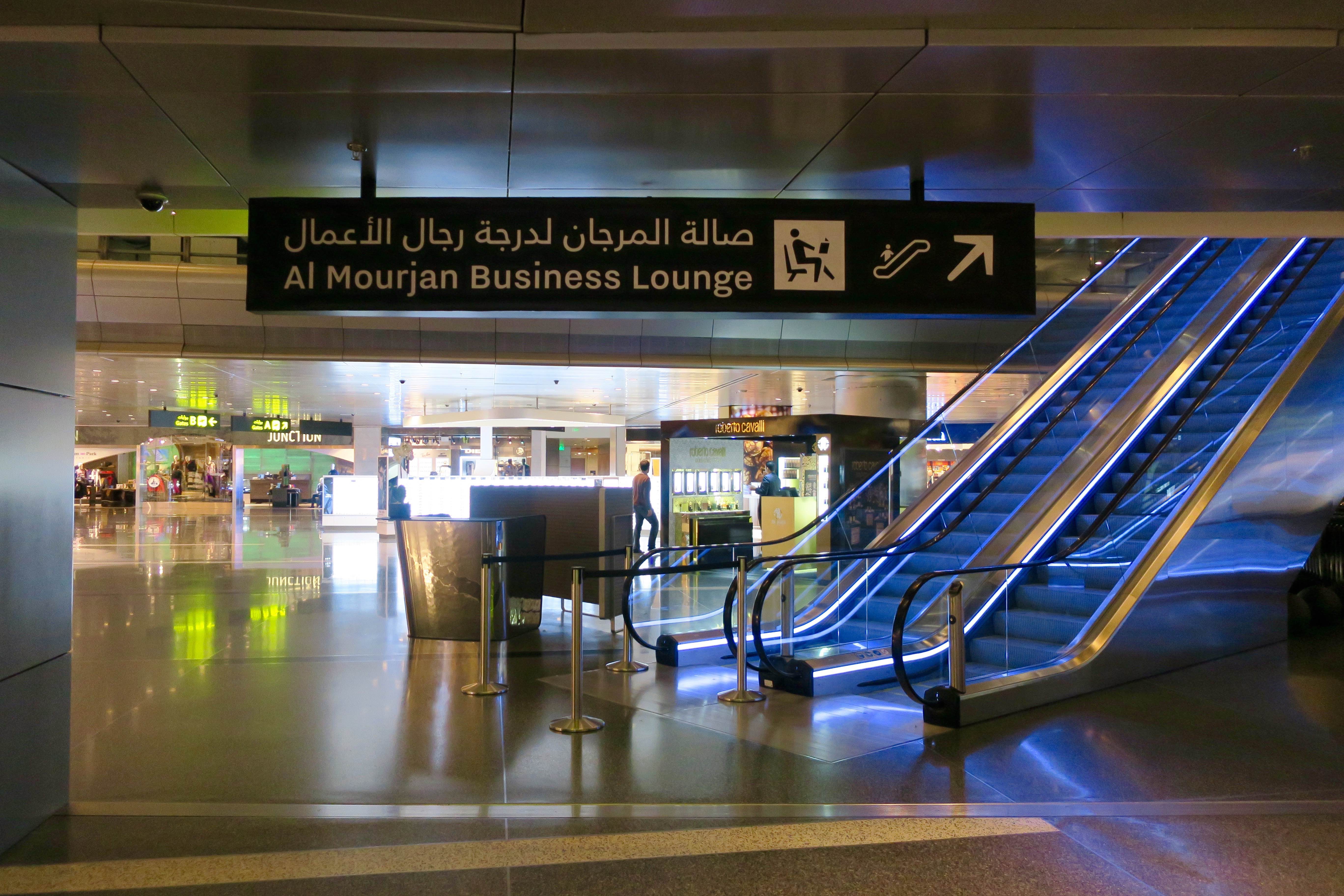 The other option is the Priority Pass-affiliated Al Maha Business Class Lounge, which usually has a good enough spread of food and drinks, hot showers and friendly bathroom attendants.
How to redeem points for this flight
Qatar Airways is a oneworld alliance member, meaning you can redeem Qantas Points or Asia Miles as the key points currencies to consider. The points required will depend on the routing you take, but to take the example of Doha to Venice or Milan, this would cost 53,000 Qantas Points plus taxes (jumps to 61,200 Points from 18 September 2019 onwards). For Business Class from Sydney to Doha and connecting onward to Venice or Milan, you'd be looking at 139,000 Qantas Points plus taxes (will increase to 159,000 Points from 18 September 2019) – for my itinerary this was around $400 AUD, one way.
Other Qatar Airways Flight Reviews
I connected to this flight in Doha after flying from Sydney in Qatar Airway's A380 First Class.
Matt has also flown with Qatar on their Boeing 777 in Business Class, which is commonly found on routes not operated by their more modern A380 or 787 fleet.
Here is Greg's take on the Airbus A350 Business Class, which will likely slowly replace the A330 fleet over time.
Finally, here is Ben's experience with the Qsuite Business Class.
Summing up: Why choose this flight?
One of the benefits of redeeming your points with Qatar Airways is their extensive route network into many parts of Europe and Africa from Doha. With the A330 serving less important cities, you'd most likely redeem your points and find yourself on an A330 because of where you want to fly, not because the Qatar A330 itself should be chosen.
You'll get decent service and food with Qatar, but the seat is an older generation of Business Class that is less comfortable than you might find elsewhere. Have that in mind and you won't be disappointed.
Here are the things to expect on your first Business Class flight.
Qatar Airways A330-200 Business Class Overview – Doha to Venice
was last modified:
March 9th, 2022
by