Priority boarding is a very divisive topic when it comes to the two main airlines in Australia. Qantas has often had the reputation of being very bad at enforcing early boarding, while Virgin Australia generally is known for being better at moving things along.
But the status quo may well be changing. Qantas has just signalled its intention to re-do its priority boarding processes, which started Monday 25 November 2019.
How did Qantas priority boarding previously work?
Before the change, Qantas would start to process both the premium and general boarding lines simultaneously, meaning that there was no advantage to being in the premium boarding lane. In effect, this made redundant the premium lane's objective of boarding eligible passengers first, as those at the front of the general boarding lane would get processed before a passenger at the rear of the premium lane.
Usually, some of the cabin crew are the ones boarding the flight at the gate, and they might not be inclined to turn away passengers in the wrong line.
Ad – Scroll down to continue reading.Minimum spend, terms & conditions apply.
How does Qantas priority boarding work now?
From Monday 25 November, changes to priority boarding started in Sydney, Melbourne, Brisbane, Adelaide and Perth, with other domestic ports to follow in 2020.
There will now be a dedicated boarding time for priority passengers. General boarding would not begin until all queued priority passengers have been processed. Once general boarding is open, any other approaching priority boarding passengers will still get to use the fast lane to get onboard.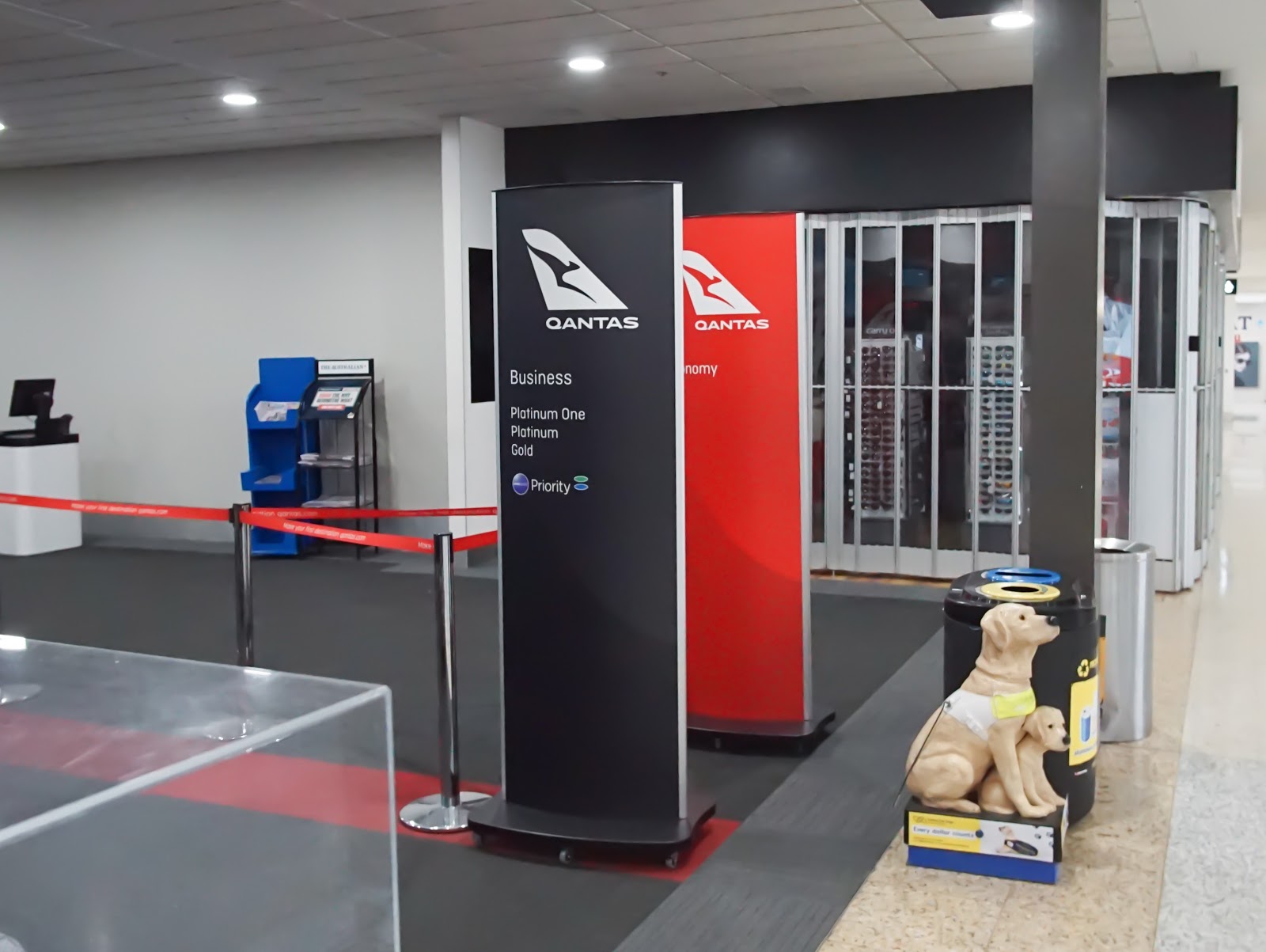 Passengers that can use priority boarding are:
All other guests, including Qantas Club Silver and Bronze members, are ineligible.
Qantas says this will bring the domestic boarding procedures up to the same standards as international flights, and staff will be trained to enforce the rules properly.
How does Virgin Australia priority boarding work?
In most cases, Virgin Australia has dedicated ground agents that handle the boarding of aeroplanes.
The priority boarding is processed first, with passengers in the general boarding line required to wait until all priority boarding passengers have been processed. At this time, processing of the general boarding commences, however, if a late-coming premium passenger enters the priority boarding lane, the general line is once again stopped in order to process them.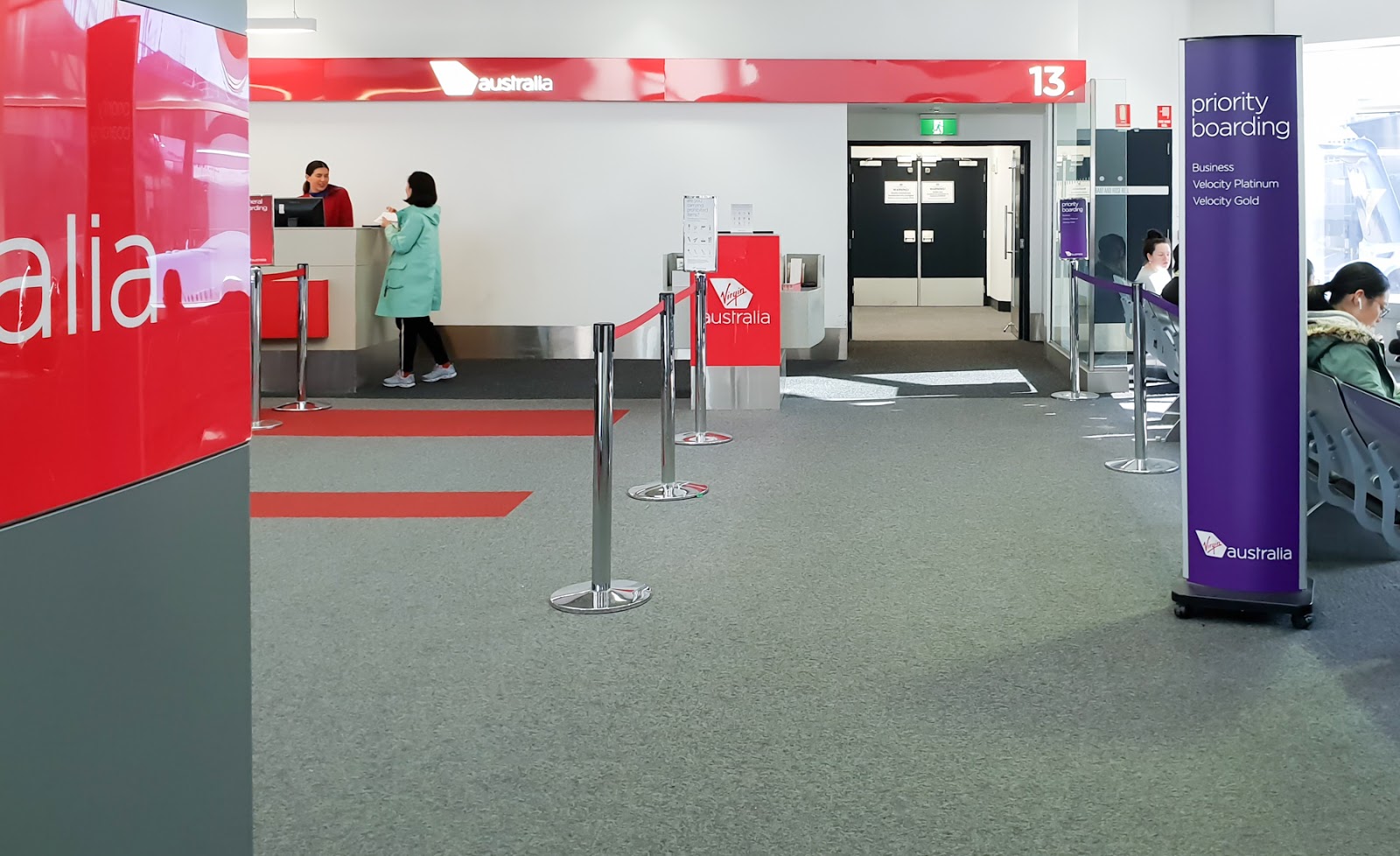 In a way, this is very similar to what Qantas will now be replicating. It's a formula that works well overall. Passengers that can use priority boarding are:
The Club, Velocity Platinum
Elite members of partner airlines
The design of the gate also plays an important part in efficient boarding.
At some newer Virgin Australia terminals, the main waiting area is connected to the general boarding lane, and people seated there can board directly in their own queue. The priority lane is set-up separately and inaccessible from the main seating area, unless you walk out and around.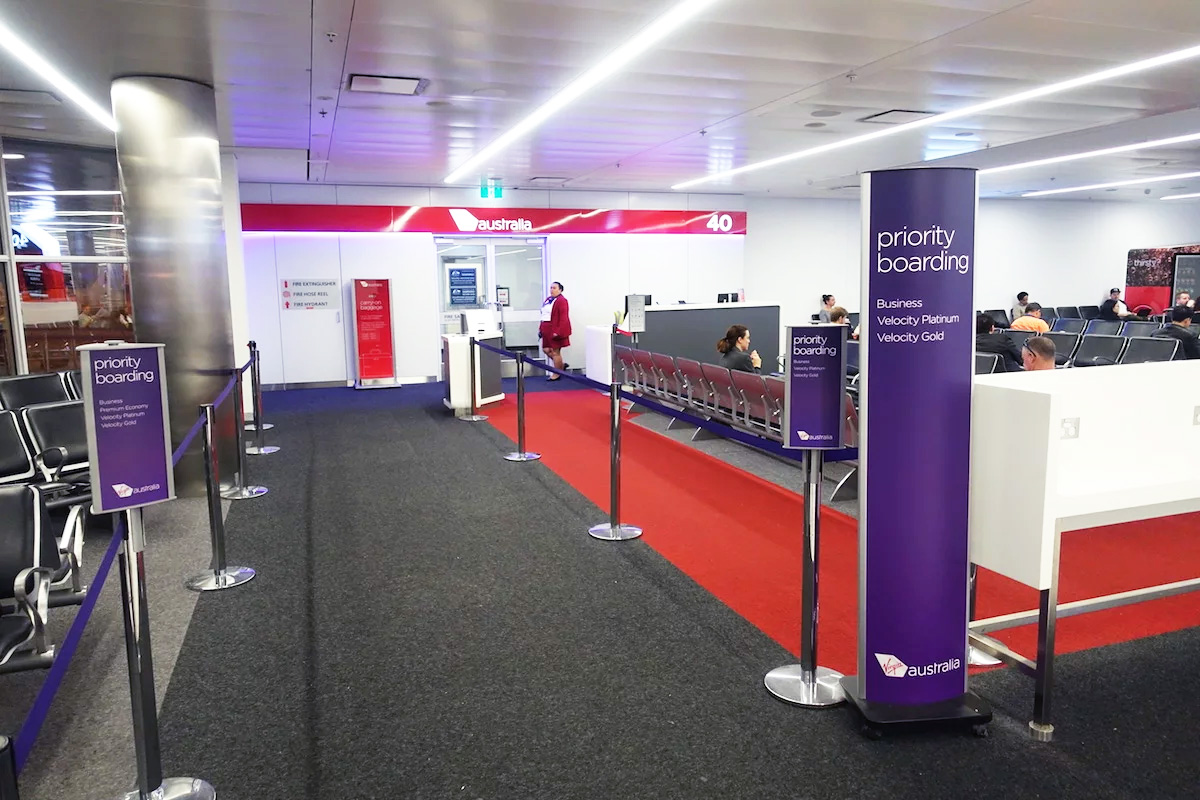 This prevents general boarding passengers from crossing over to the priority boarding lane, whether accidentally or on purpose. Most passengers eligible for priority boarding are coming from the lounge anyway, so the idea is that they can join the priority lane straight away.
Summing up
Part of the problem (that occasionally plagues Virgin Australia as well) is that both airlines sometimes have a large number of passengers eligible for priority boarding, especially on popular domestic flights.
There isn't really any way around this, especially for Qantas, who must continue offering priority boarding to Gold and Oneworld Sapphire passengers, due to Oneworld minimum requirements. Cutting back to Platinum/Oneworld Emeralds and Business, however, would be of great help.
Otherwise, priority boarding really isn't too hard to manage. Have two separate lines, make it hard for people to be in the wrong queue, start boarding the premium line first and keep it open throughout the boarding process – that, and instilling the confidence into airline staff to turn back passengers not eligible for priority boarding, is all that is needed to have an efficient system.
In the grand scheme of things, priority boarding really isn't worth being so passionately debated, as it currently is online. However, it is a promised benefit to Business Class passengers and frequent flyers, so I suppose both Qantas and Virgin Australia have a duty to make sure it's offered efficiently.

Comparing Qantas and Virgin Australia on Priority Boarding
was last modified:
January 16th, 2020
by