This year, Point Hacks took part in reviewing the lounges at Melbourne Airport as part of the Melbourne Airport 2018 Excellence Awards.
Here is our take on the lounges, broken up into international and domestic categories.
We are working on getting separate reviews for each lounge up on the site but, in the meantime, here is an overview of what you can expect next time you pass through Tullamarine.
Note that visits to the Qantas Chairman's Lounge, Virgin Australia The Club and Priority Pass eateries were not included in the review tour.
International lounges
Qantas International First Lounge
Rating: 9/10
This lounge is as good as it gets in Melbourne Airport. Having visited a number of First Class lounges in different countries, I would rate the Qantas lounge amongst the top 10 worldwide.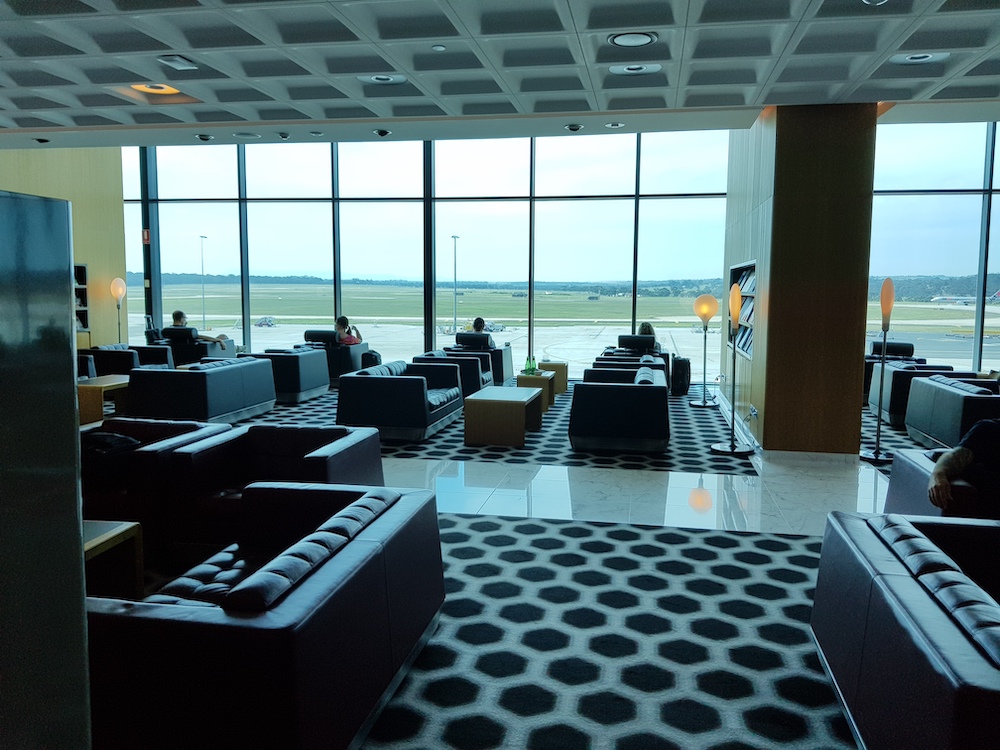 What's to like? Well, an awesome view, à la carte dining inspired by celebrity chef Neil Perry, a bar, personalised service, and a complimentary massage, just to name a few.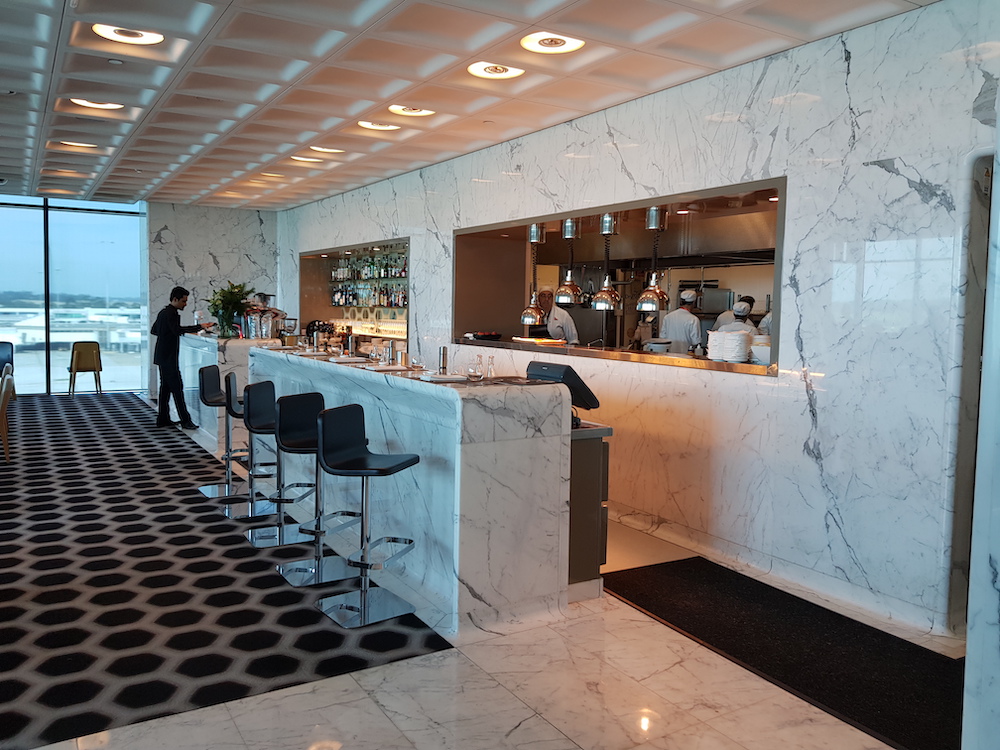 What's not to like? Ummm, I cannot think of many—perhaps lack of charging ports but, then again, you would probably be too distracted by the dining experience and getting your massage before your flight.
The House (formerly Etihad First & Business Class Lounge)
Rating: 8/10
This is an amazing lounge and, in some aspects, is better than Qantas International First Lounge, however, the food offerings are only comparable to some of the other lounges, albeit they now have à la carte dining and barista coffee.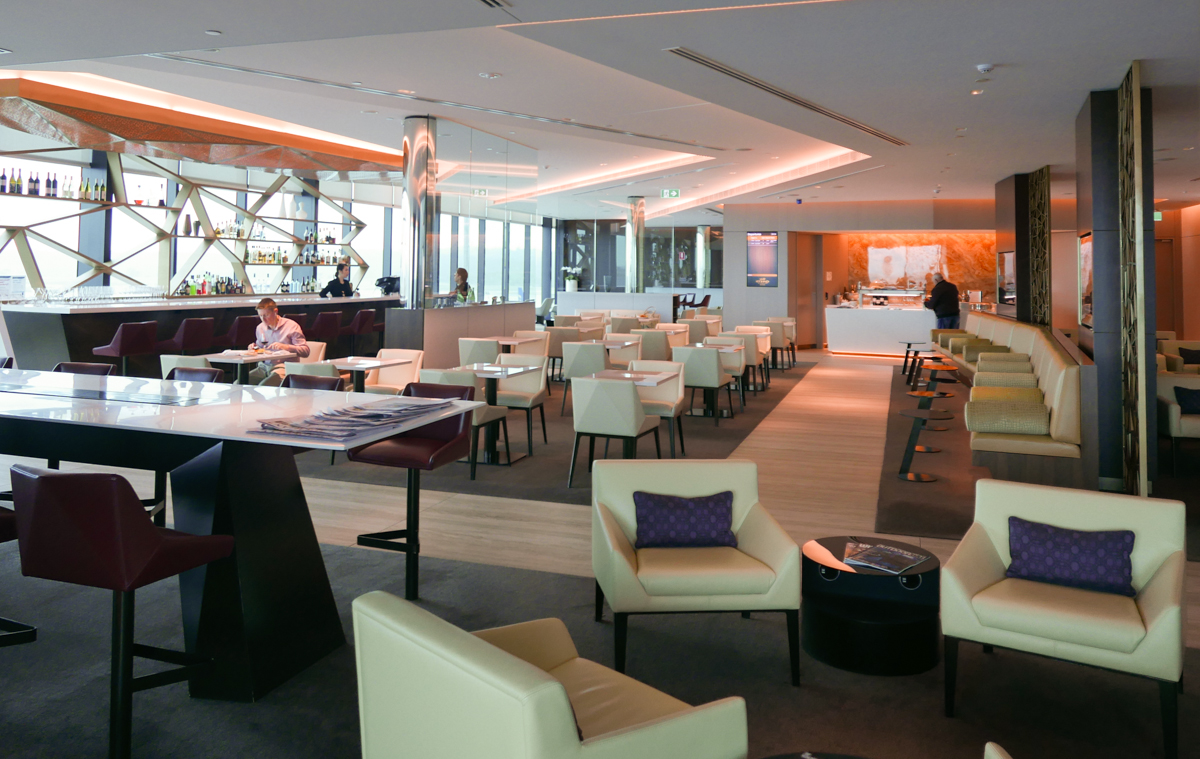 The lounge was recently recognised as the winner of 'Lounge of the Year' at the Melbourne Airport Excellence Awards 2018.
The décor is chic and although I have to admit even though I know nothing about interior design (shocking news!), I cannot help but admire how sophisticated, light-filled and elegant this lounge looks.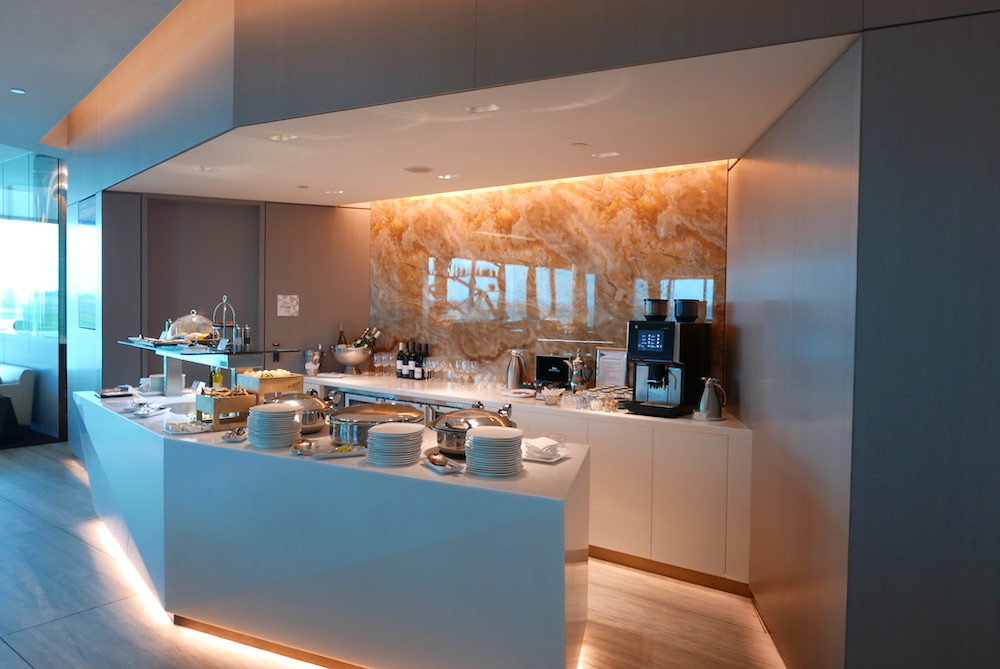 You can tell there was a lot of thought and consideration when creating this lounge, including a sound proof kids' zone! I could hear other guests rejoicing.
Previously, Virgin Australia passengers only had access to a buffet and coffee machine due to cost cutting by the airline but under the new deal with the independent operator of this lounge, they can now enjoy à la carte dining and barista coffee.
Emirates Lounge
Rating: 8/10
This is a favourite lounge of mine when travelling in Qantas or Emirates Business Class (if I do not have access to Qantas International First Lounge) because the catering is great and it is the only lounge at Melbourne Airport to offer a children's menu.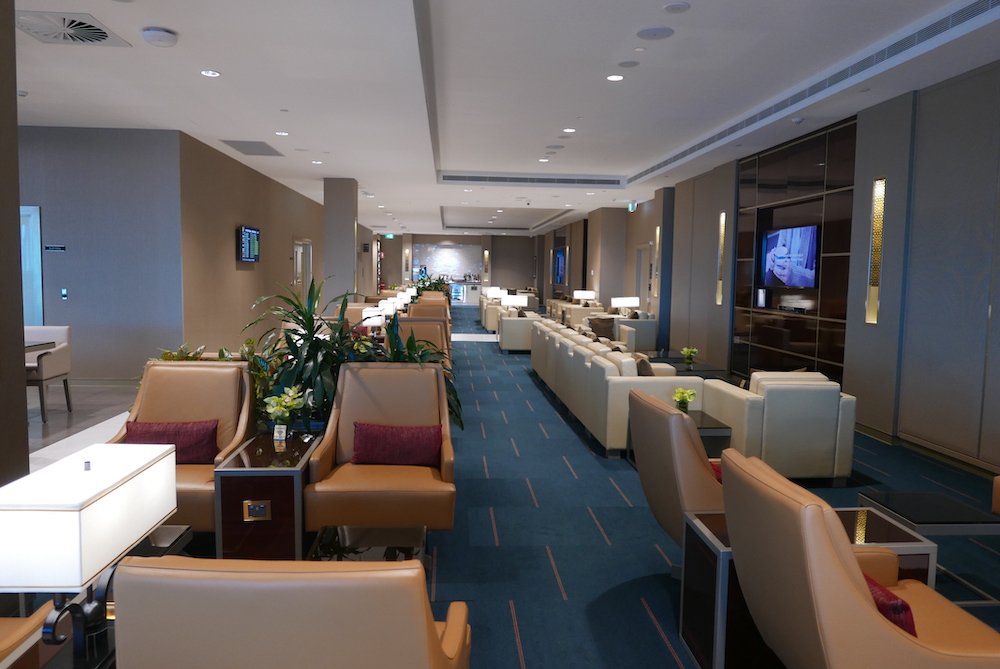 More importantly, I know you are asking the burning question: what about the champagne? Well, it is Moët and Veuve Clicquot, which is impressive.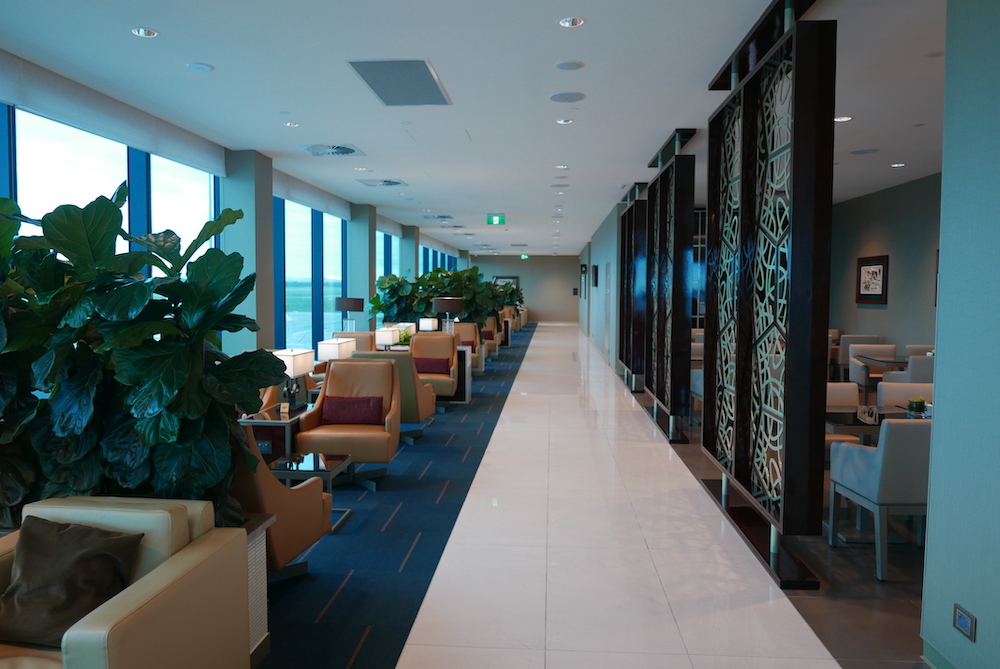 However, there is no barista service or bar. I know Emirates has a template for all its global network but I hope one day Emirates will consider introducing a barista for this lounge, as Melbourne is Australia's coffee capital after all. You can read more about this lounge on our overview here.
Plaza Premium Lounge
Rating: 8/10
The lounge is well-designed and with good lighting and décor, you forget that you are in a basement with no windows or views. It feels more like a cafe than a lounge.
With a bar, barista, buffet and à la carte dining, this lounge puts some airline-branded lounges to shame.
There are no showers but I was told Plaza Premium is looking to install them due to requests from guests (not surprisingly).
This lounge is part of the growing Plaza Premium lounge network.
American Express Lounge
Rating: 8/10
Also operated by Plaza Premium, this compact lounge serves as a major benefit for American Express Card Members who are not flying in a premium cabin.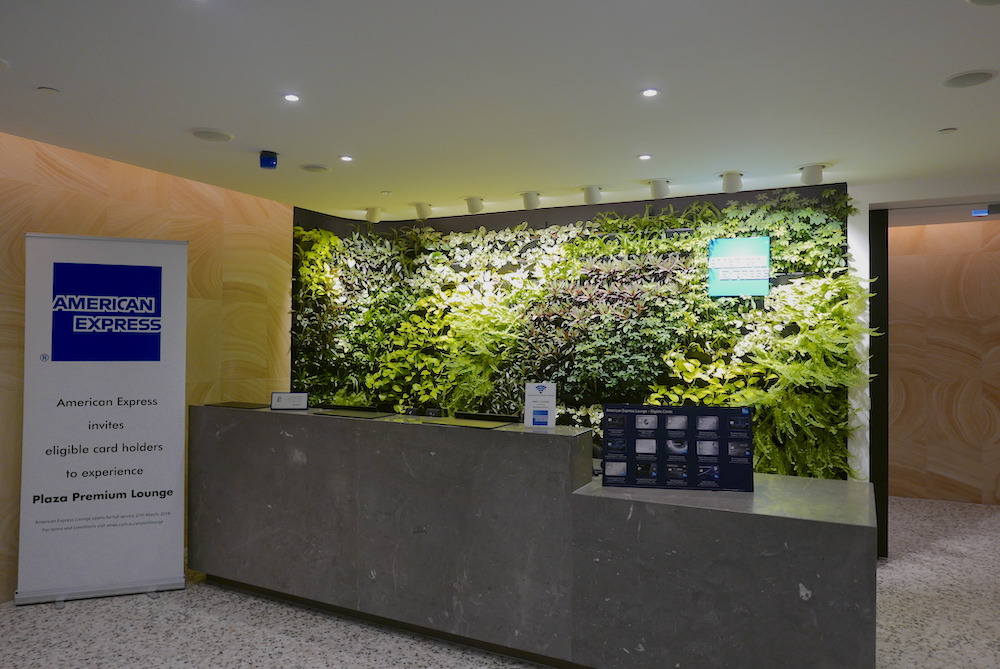 There are noticeable differences to the Plaza Premium Lounge. The Amex Lounge does not offer à la carte dining but there is a bar, barista and buffet. The buffet beats some airline lounges, with four hot food options, cold pastas, salads, dessert and cakes.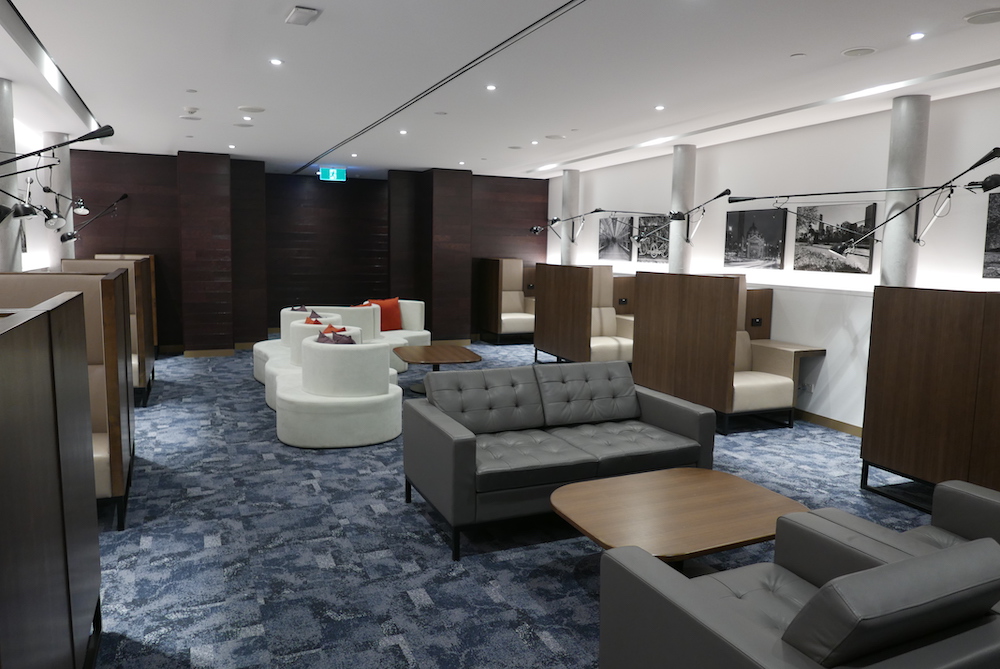 It shares bathroom facilities with the Plaza Premium Lounge, meaning there are no showers.
SilverKris First Class Lounge
Rating: 7/10
Along with the Qantas International First lounge, this is the second dedicated First Class lounge at Melbourne Airport, this time for Singapore Airlines and Star Alliance passengers.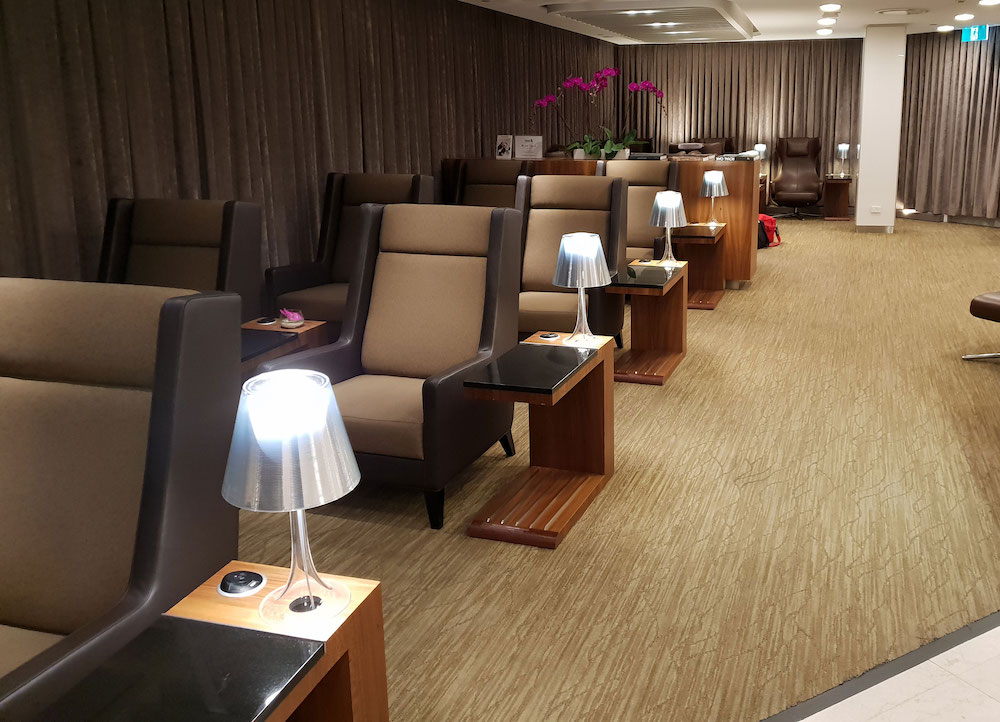 Whilst it is great to have a dedicated lounge for passengers flying at the front of the plane, this outstation is very small, with limited facilities. On the plus side, it does offer à la carte dining.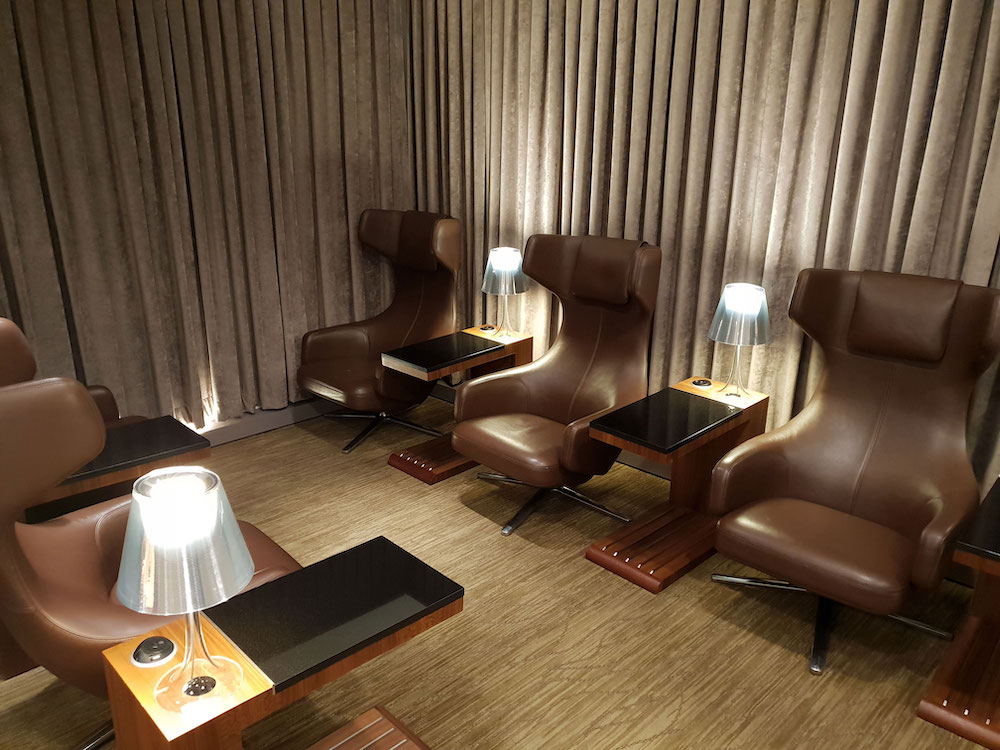 Qantas International Business Lounge
Rating: 7/10
The Qantas Business lounge is big and can seat up 350 guests. This is a workhorse lounge and I say that because it caters for guests flying on Qantas, oneworld partner airlines (many Cathay Pacific guests prefer this lounge) and non-alliance partners like China Eastern.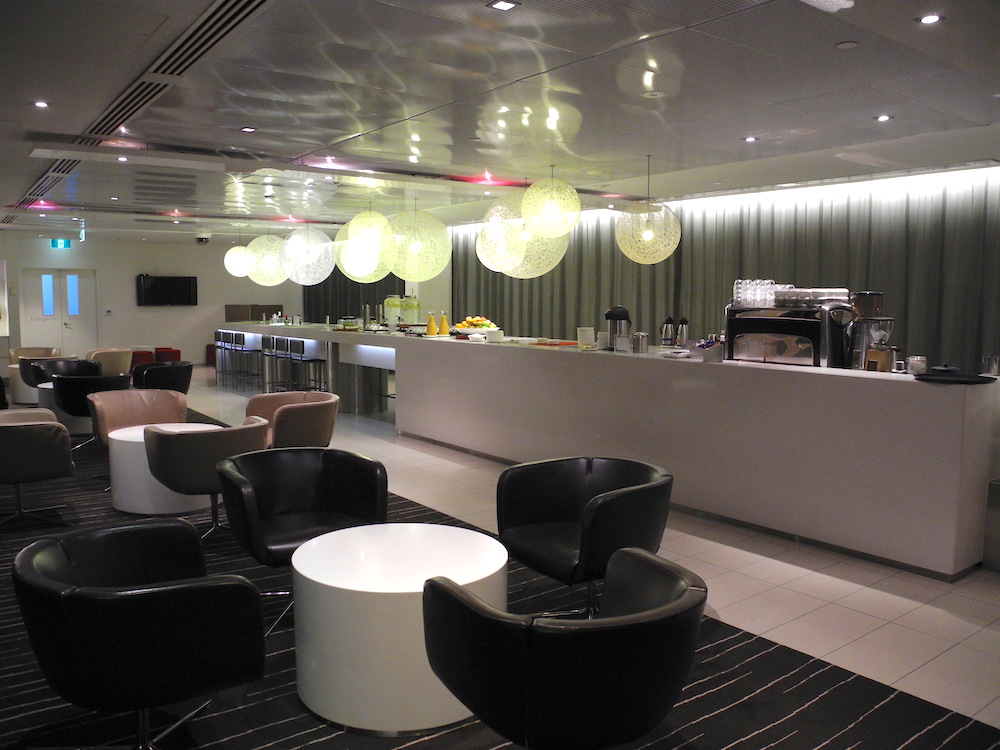 What is good about the lounge is the selection of food and beverages, à la carte dishes on the day menu and barista coffee.
What lets it down are the lack of charging ports and the décor and lighting needing to be improved, given you still get the feeling that you are in the basement.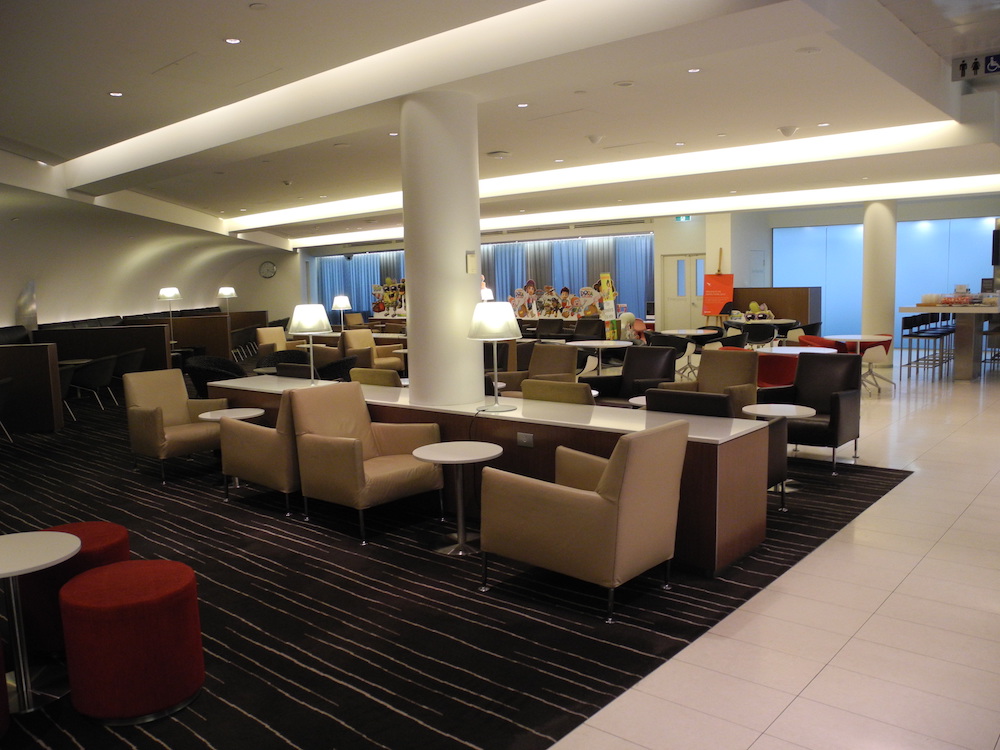 Air New Zealand Lounge
Rating: 7/10
This is a no-fuss-or-bells-and-whistles lounge that does the job.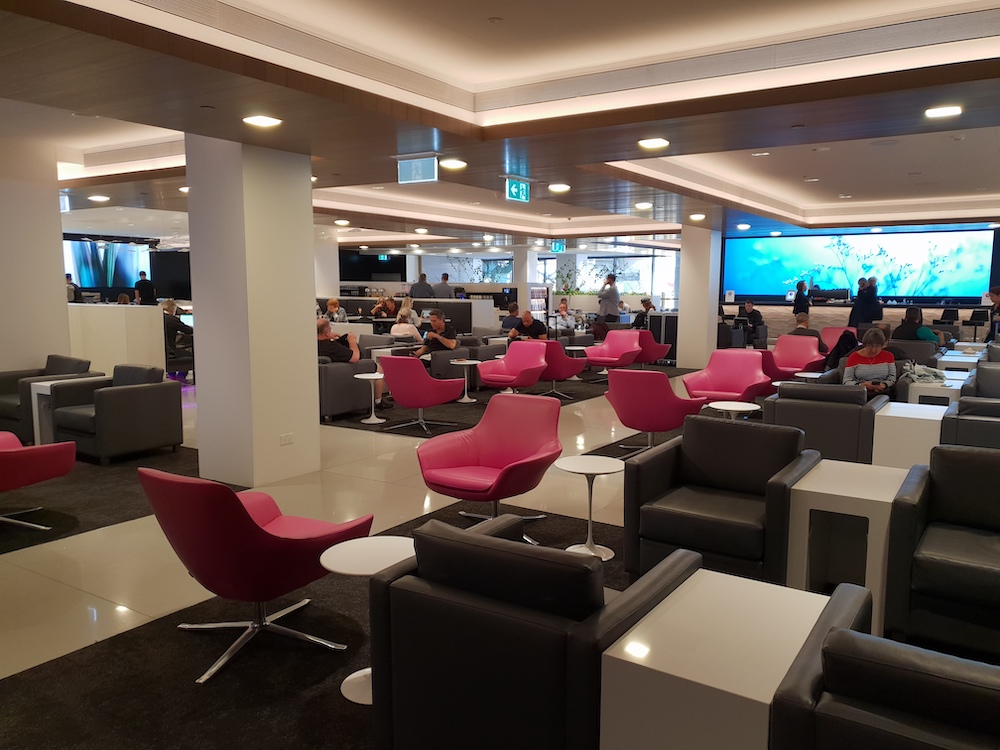 There are plenty of seats and whilst it is in the basement, it has windows with awesome views of the tarmac, particularly when there are two or three Airbus A380s parked in front.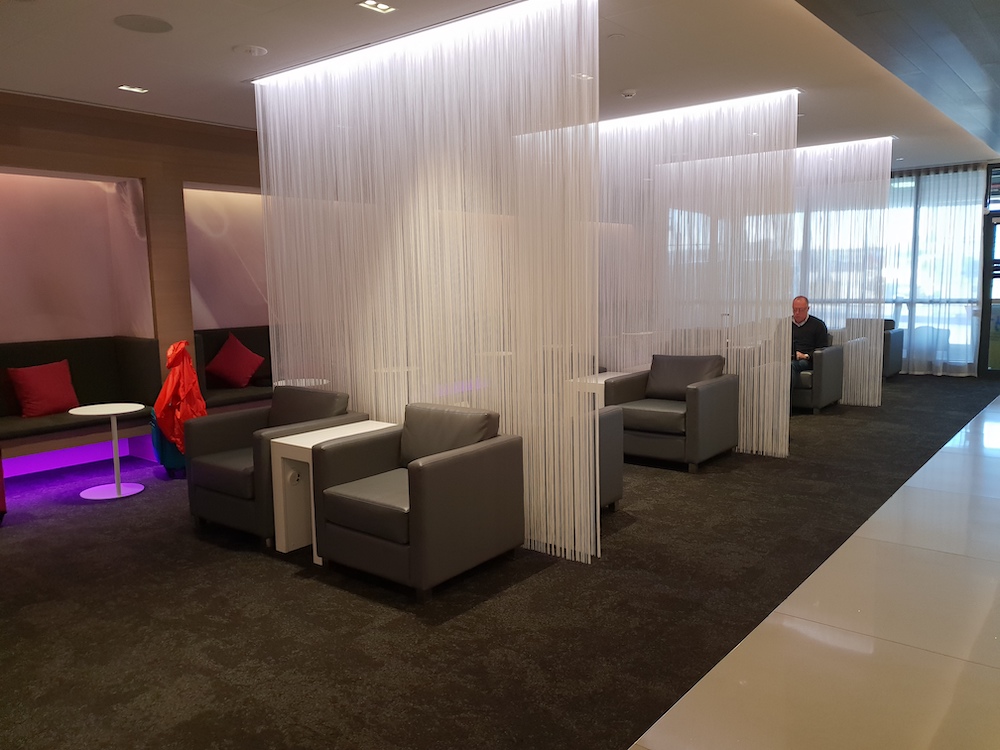 The airline has also recycled old trolleys from their planes to use in the lounge—I loved these little details. You can read more on our overview here.
Marhaba Lounge
Rating: 6½/10
This independently-operated lounge occupies one of the best real estate positions at the airport.
It offers a barista service and impressive dining options and if you are a fan of Japanese beer, then you are in for a treat.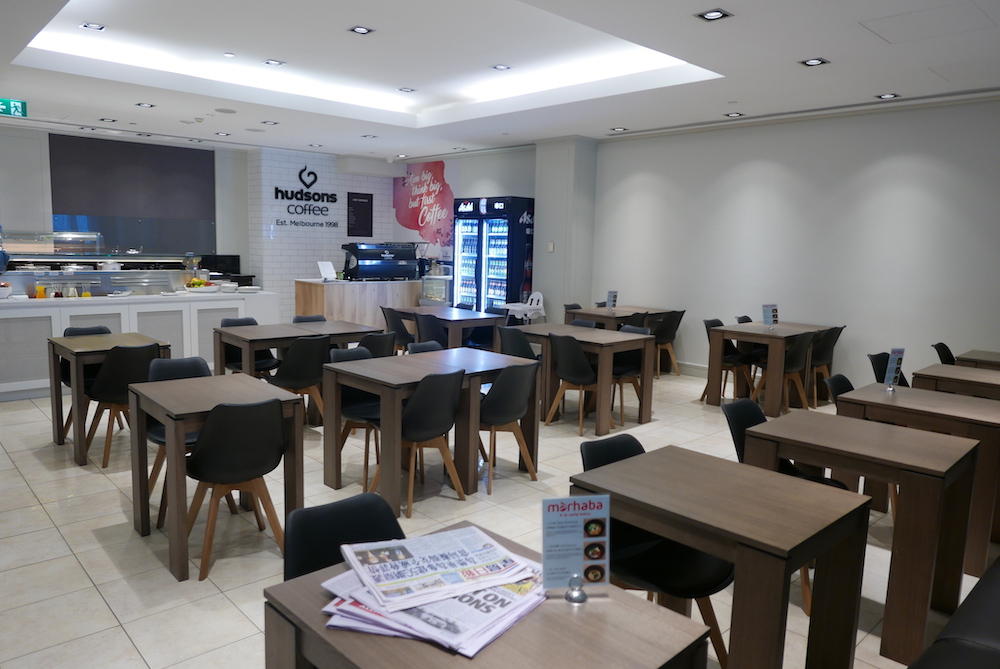 It is spacious with great views of the tarmac, however, the décor lacks warmth and it feels quite sterile.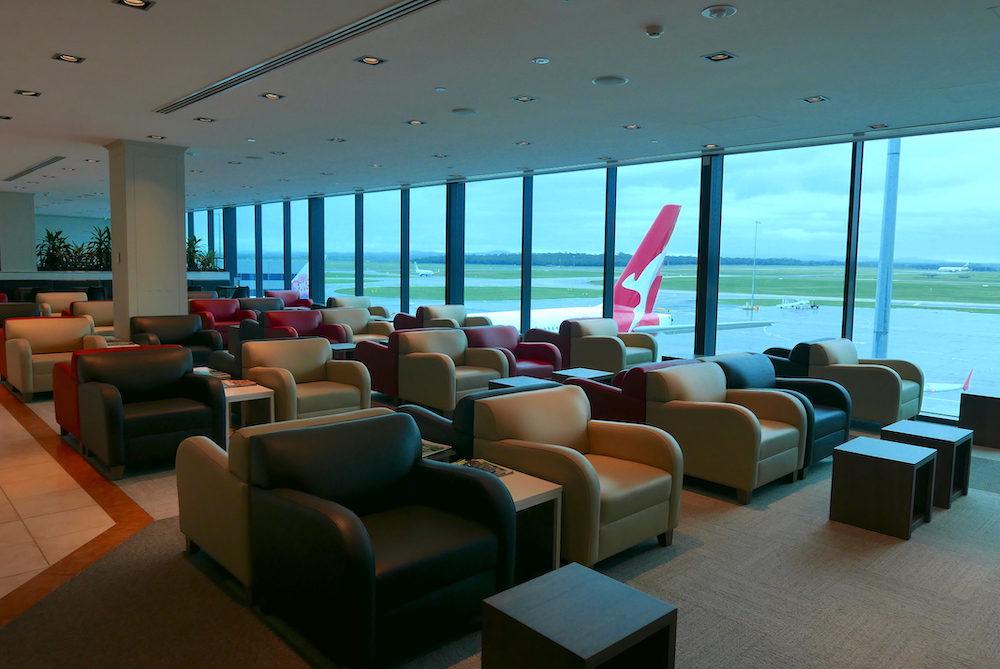 SilverKris Business Class Lounge
Rating: 6/10
Singapore Airlines' main lounge is located within the same area as the First Class facility. It is perfectly fine as an international airline lounge, ticking all the boxes for a working space, food and drink options, wifi and shower suites.
However, it is hard to shake the feeling that the lounge does not seem very 'premium' anymore, perhaps due to the dark interior, which is unavoidable due to its underground location. The variety of hot food is pleasing but the quality of most dishes bordered on basic and canteen-like when I visited. Read more about this lounge here.
Cathay Pacific First & Business Class Lounge
Rating: 5½/10
This lounge was renovated over two years ago but was not given the investment of other global lounges in outstations like London and Manila.
Whilst the staff are attentive, the lounge is lacking on a number of levels, including a lack of power ports, very slow wifi and a basic buffet selection.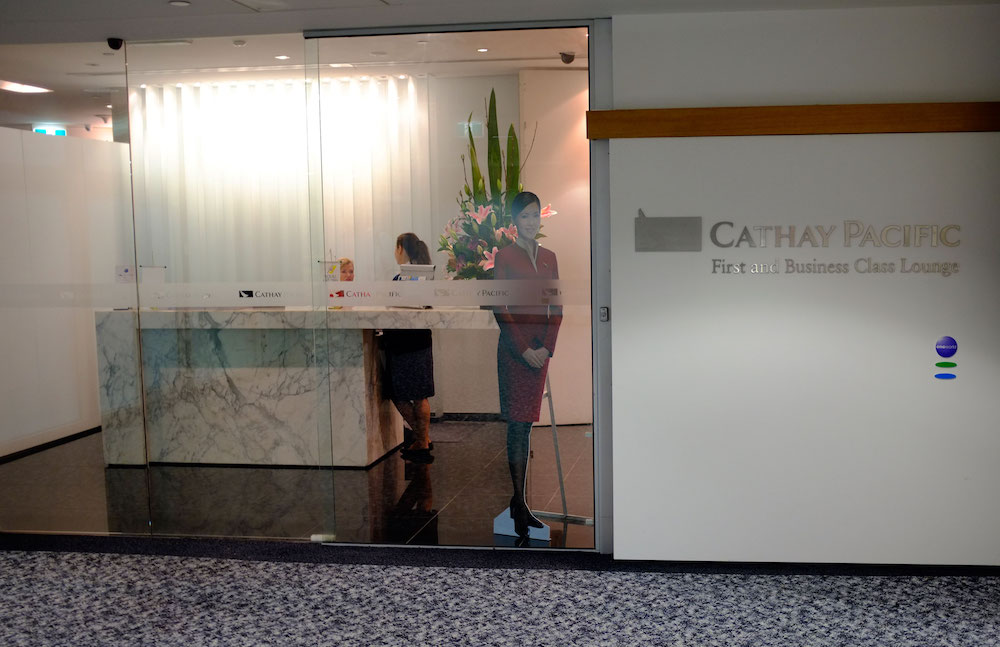 The lounge is rather cozy and I do not mind that it is small considering this is an outpost for Cathay Pacific but more could be done with the space to better compete with other similar-sized lounges, such as the Plaza Premium and American Express facilities.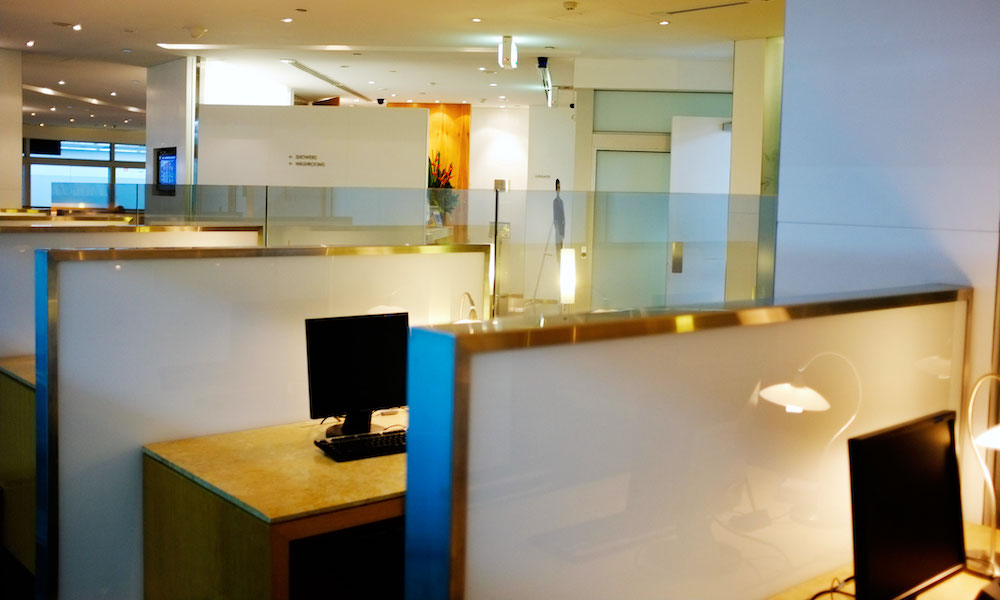 Ad – Scroll down to continue reading.Minimum spend, terms & conditions apply.
Domestic lounges
Qantas Domestic Business Class Lounge
Rating: 10/10
The Qantas Domestic Business Class Lounge underwent a major overhaul this year and officially reopened in November.
It is an outstanding renovated space for travellers to stop through, like its counterparts in Brisbane and Perth.
There is not much I can nitpick about this lounge. It does get very busy during peak periods, and could benefit from a dedicated kids' area if there was more space, but there is no denying that this updated lounge is leagues ahead of the old Qantas lounges.
Qantas Club
Rating: 8/10
The Qantas Club also underwent a major overhaul and officially reopened together with the adjacent Domestic Business Lounge. The lounge is now a modern retreat for Qantas Club members and Gold frequent flyers alike.
No one can deny that this refreshed lounge is a step up from the old Qantas Club, but despite its new appearance, it just cannot cover up some of the core issues plaguing this space.
There are just simply too many frequent flyers travelling through Melbourne, and the revamped lounge is already reaching capacity. This, along with the bad acoustics of the tiling and lack of natural lighting leads to a space that is not conducive to working or long layovers.
However, overall the food variety is a bit better than old Qantas Clubs, the bar is an excellent place to get a drink and the bathrooms are decked out well. Travellers will still find everything they need here—if they can get a seat.
Virgin Australia Lounge
Rating: 7/10
This is a super-sized lounge that can seat up to 500 guests, with plenty of seating and meeting rooms. It has a barista bar and diverse selection of beverages but its catering lets it down with only two hot food options at the buffet.
It is also located landside (read: before security), so guests might need to leave the lounge early to be screened. However, guests on flights departing from Gates 1-10 have a dedicated security facility.
Rex Lounge
Rating: 5/10
This very small lounge recently joined the Priority Pass network, which is great for eligible cardholders.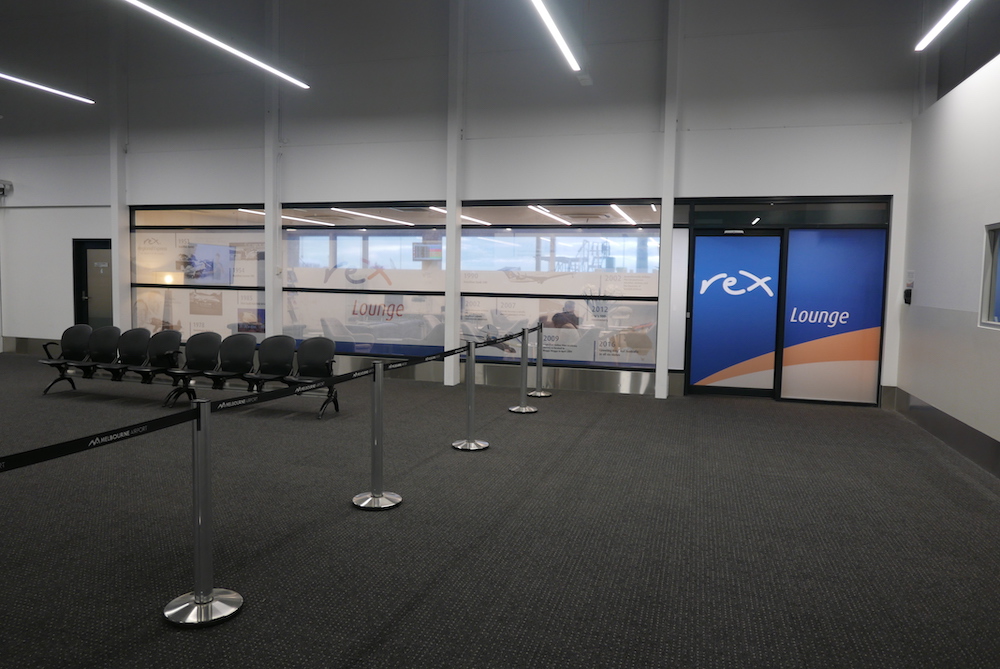 However, if you are flying on a Qantas-operated flight, I suggest you leave early because it is a long walk and you have to clear security again.
Summing up
Serving as a hub for Qantas and Virgin Australia, passengers departing Melbourne Airport on those airlines as well as their partners like Emirates and Etihad enjoy quite high-quality lounges before their flight.
Passengers on Cathay Pacific and Singapore Airlines may explore alternative options like the American Express or Plaza Premium lounge to avoid substandard experiences in those airlines' facilities.
Here is a full list of the lounges with their ratings:
Lounge
Rating out of 10
International lounges
Qantas International First
9
The House
8
Emirates
8
Plaza Premium
8
American Express
8
SilverKris First Class
7
Qantas International Business
7
Air New Zealand
7
Marhaba
6½
SilverKris Business Class
6
Cathay Pacific
5½
Domestic lounges
Qantas Domestic Business
10
Qantas Club
8
Virgin Australia
7
Rex
5
What do you think of these rankings? Do you agree or disagree with them? Share your thoughts and experiences in the comments below!
Supplementary images courtesy Qantas.
A comparison of every lounge at Melbourne Airport: the winners and losers
was last modified:
April 22nd, 2022
by