Singapore Airlines operates a number of SilverKris lounges across Australia but not are all up to the same standard. Melbourne is one such example, with a lounge that is quite small and tired in comparison to its counterpart in Sydney.
If you are flying First Class on Singapore Airlines or another Star Alliance carrier, you can access the First Class side of this lounge.
Lounge location & details
The lounge is located in the Terminal 2 Satellite Concourse on the Arrivals Level. You can find most other airline lounges are here as well, including the Qantas International Business, American Express and Plaza Premium lounges.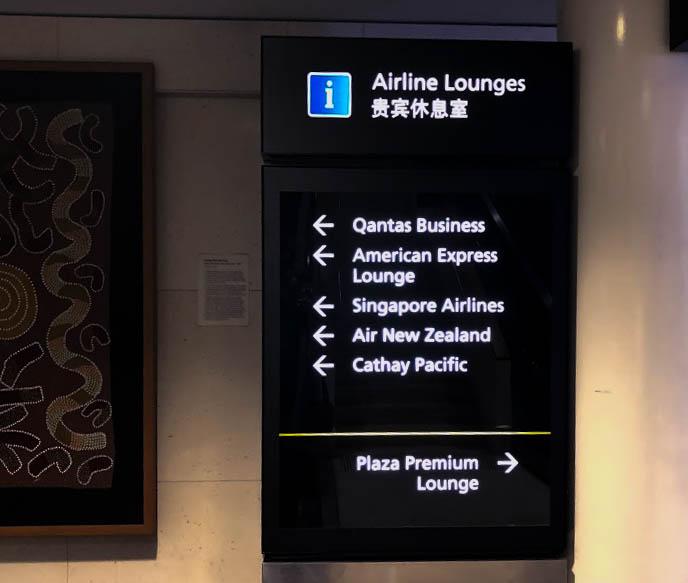 Lounge seating
Upon checking in at the reception, you will see a shared business centre immediately to your right with office chairs and a printer.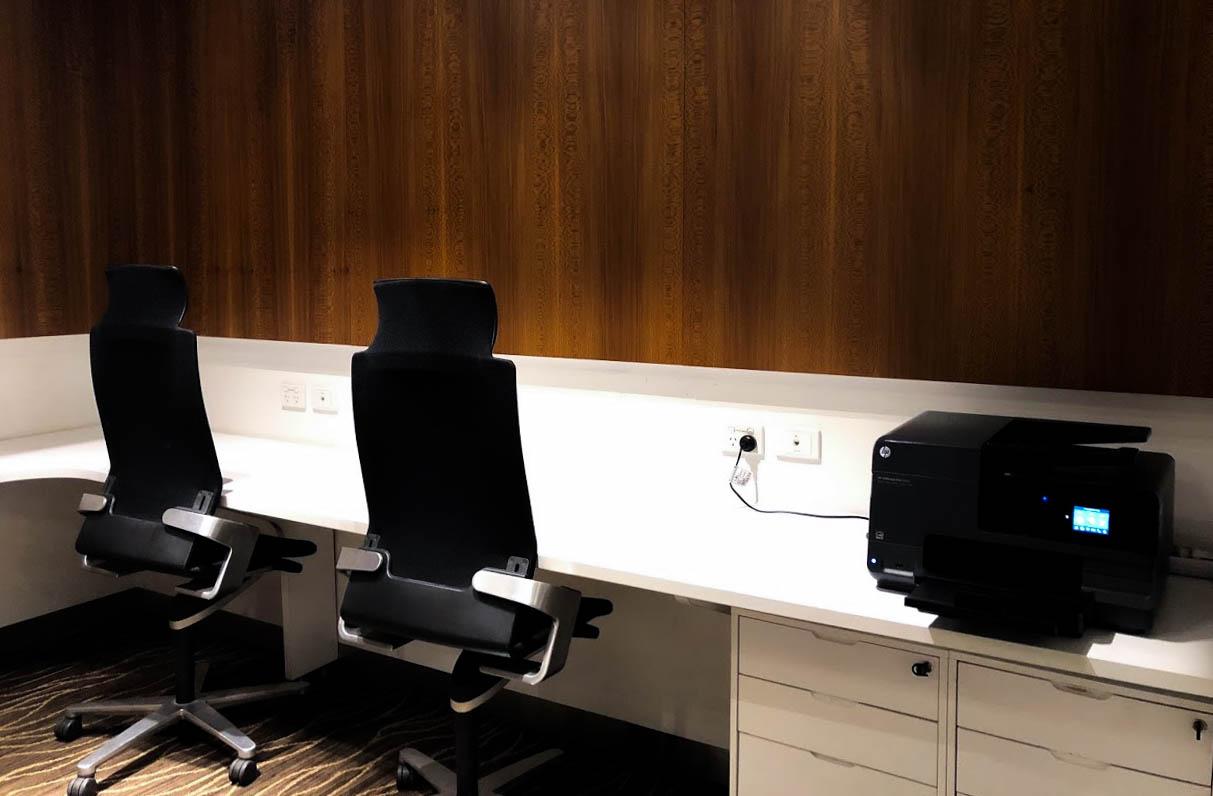 The lounge also divides into First Class and Business Class sections at this point—head right to continue to the latter.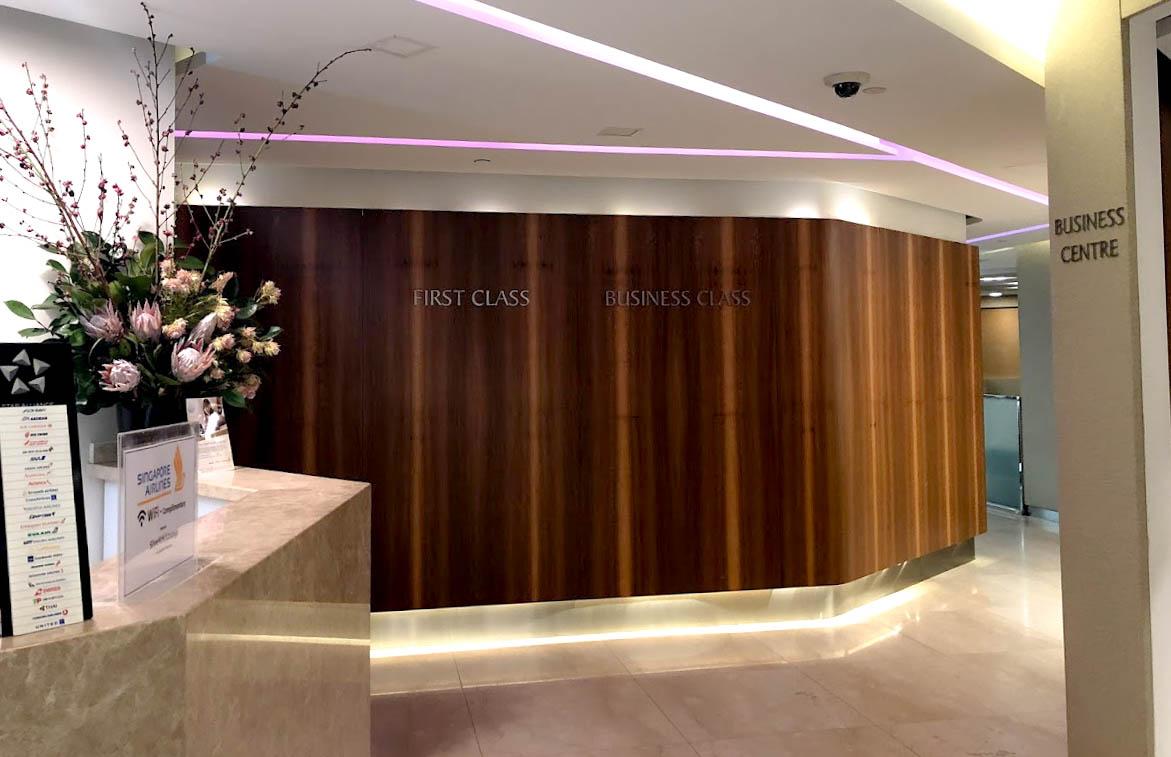 On the left, you will find the main sitting area which consists solely of individual chairs separated by a cocktail table and power outlets. Despite this arrangement, it is still easy to socialise with others or relax on your own.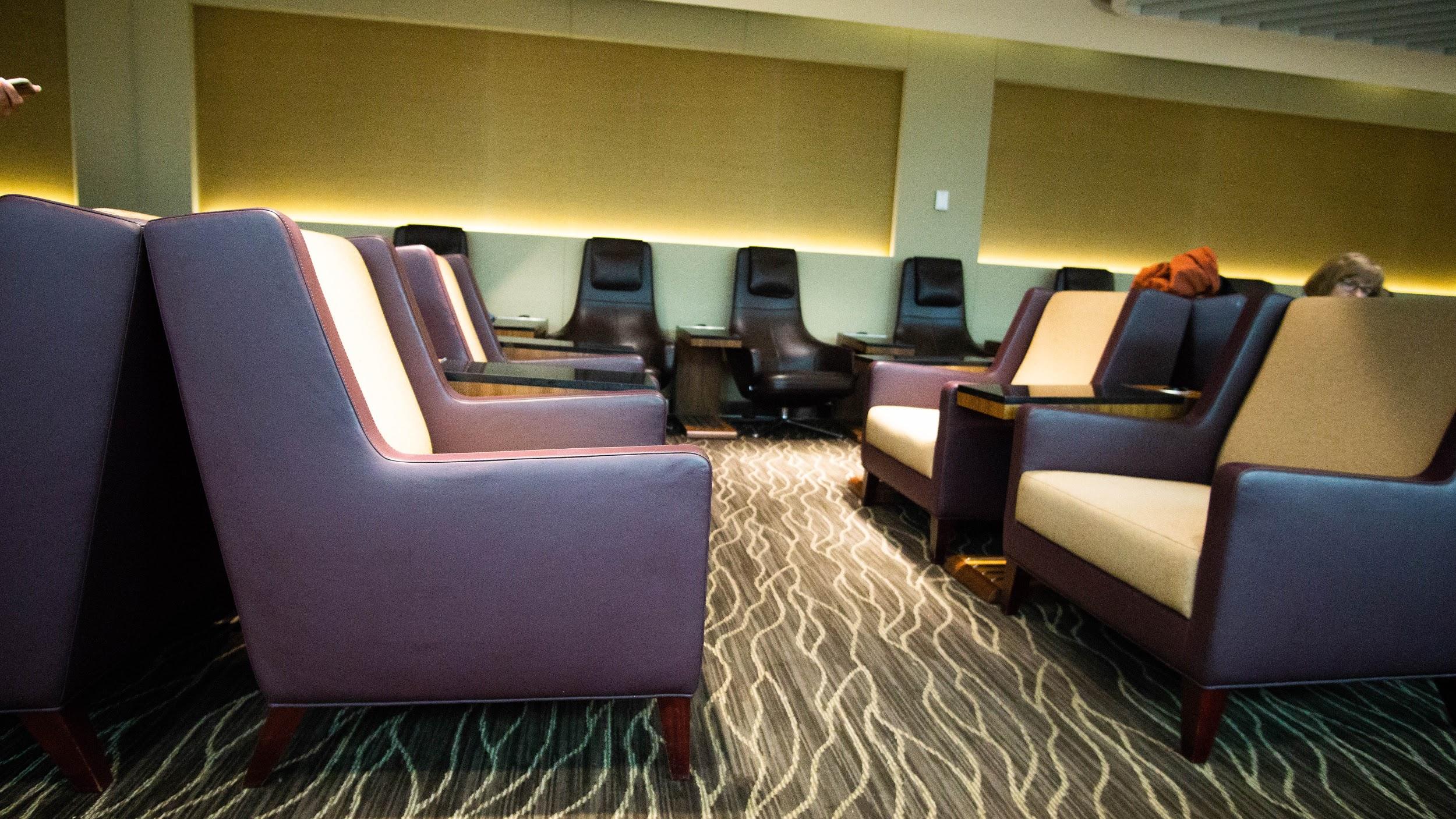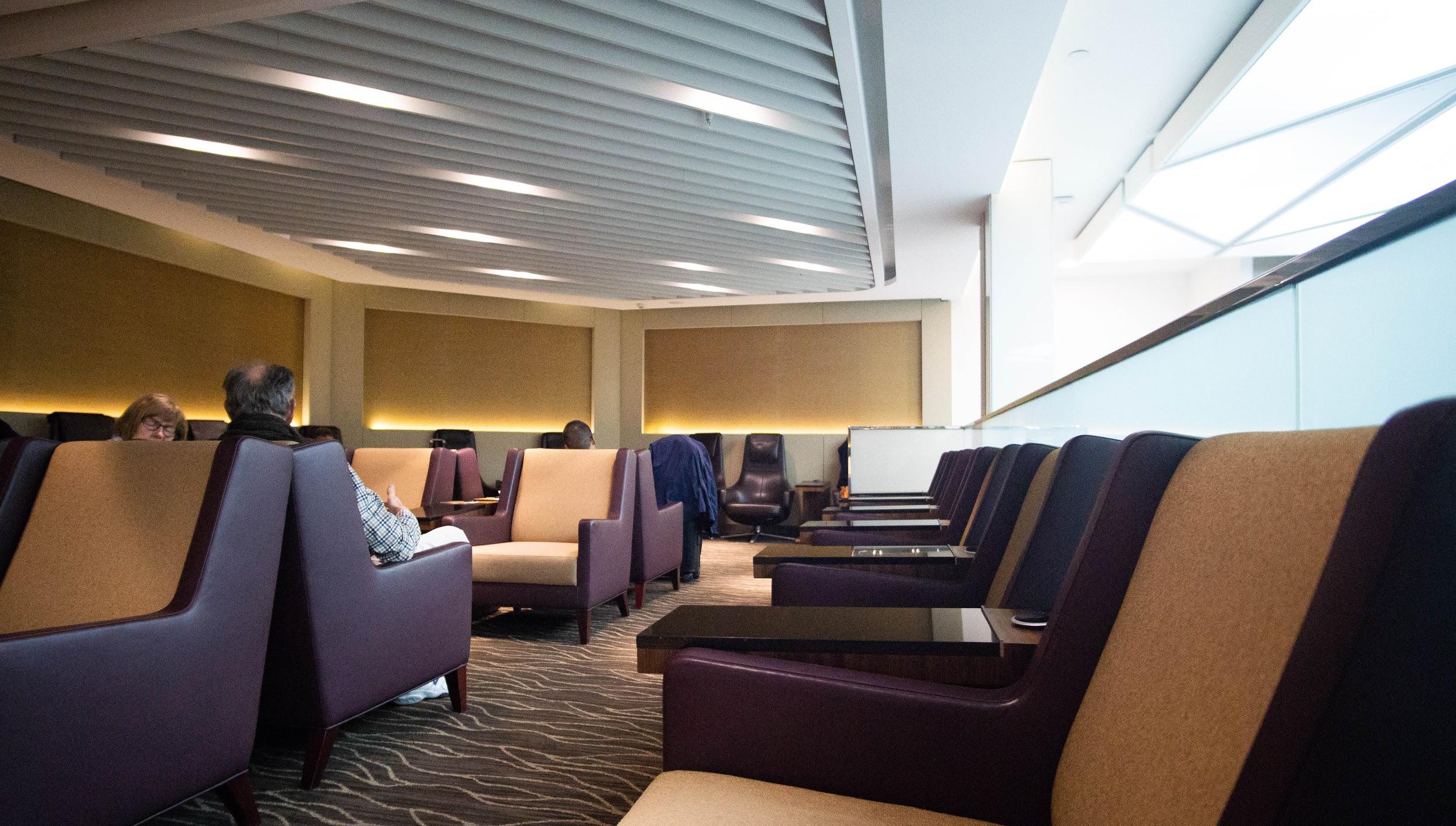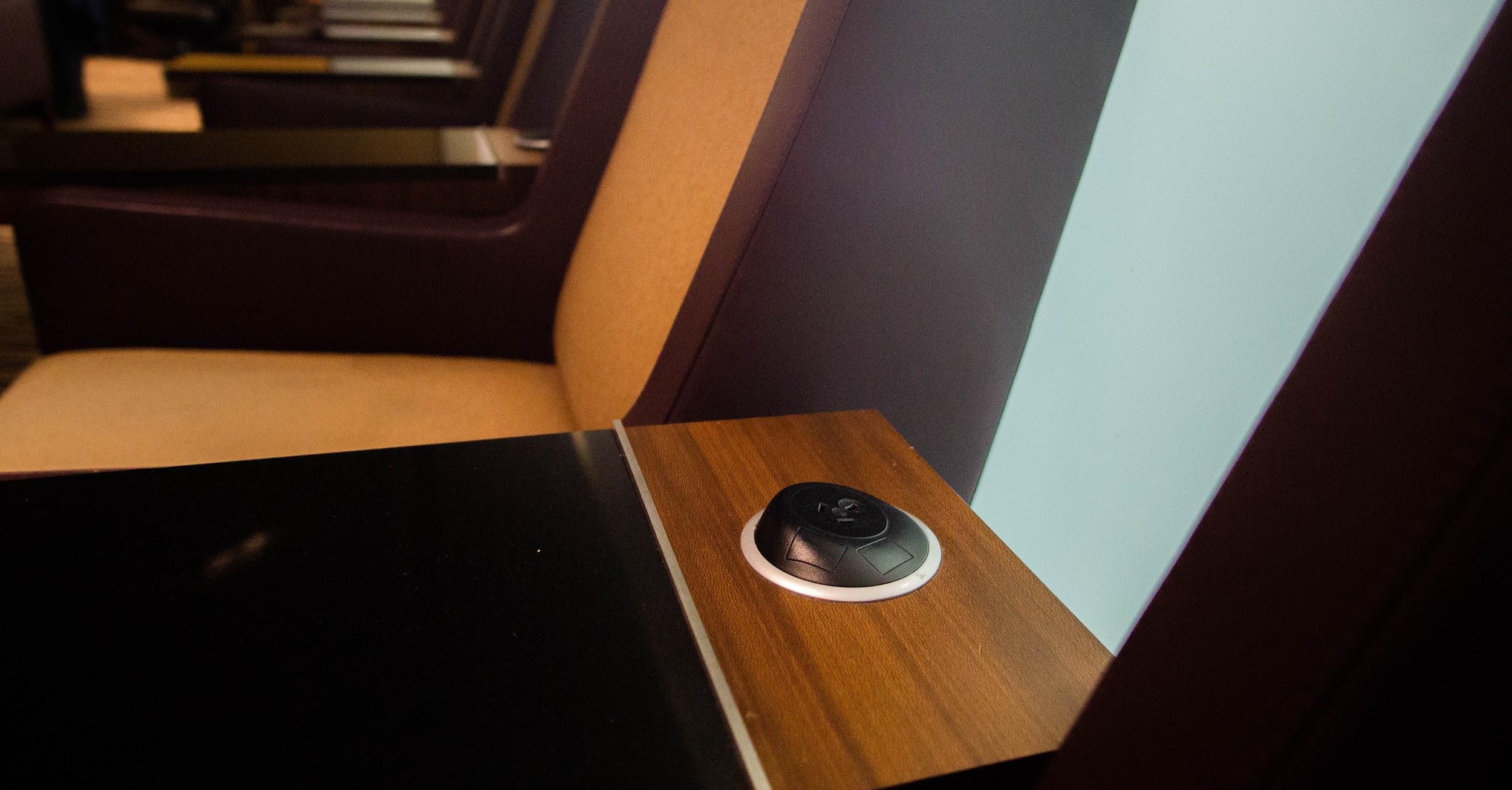 The dining area is in the centre of the lounge and features a long table, although you can bring your food anywhere in the lounge.
An illuminated magazine rack stands nearby, adjacent to the final sitting area that runs towards the only window in the lounge (which overlooks the arrivals corridor).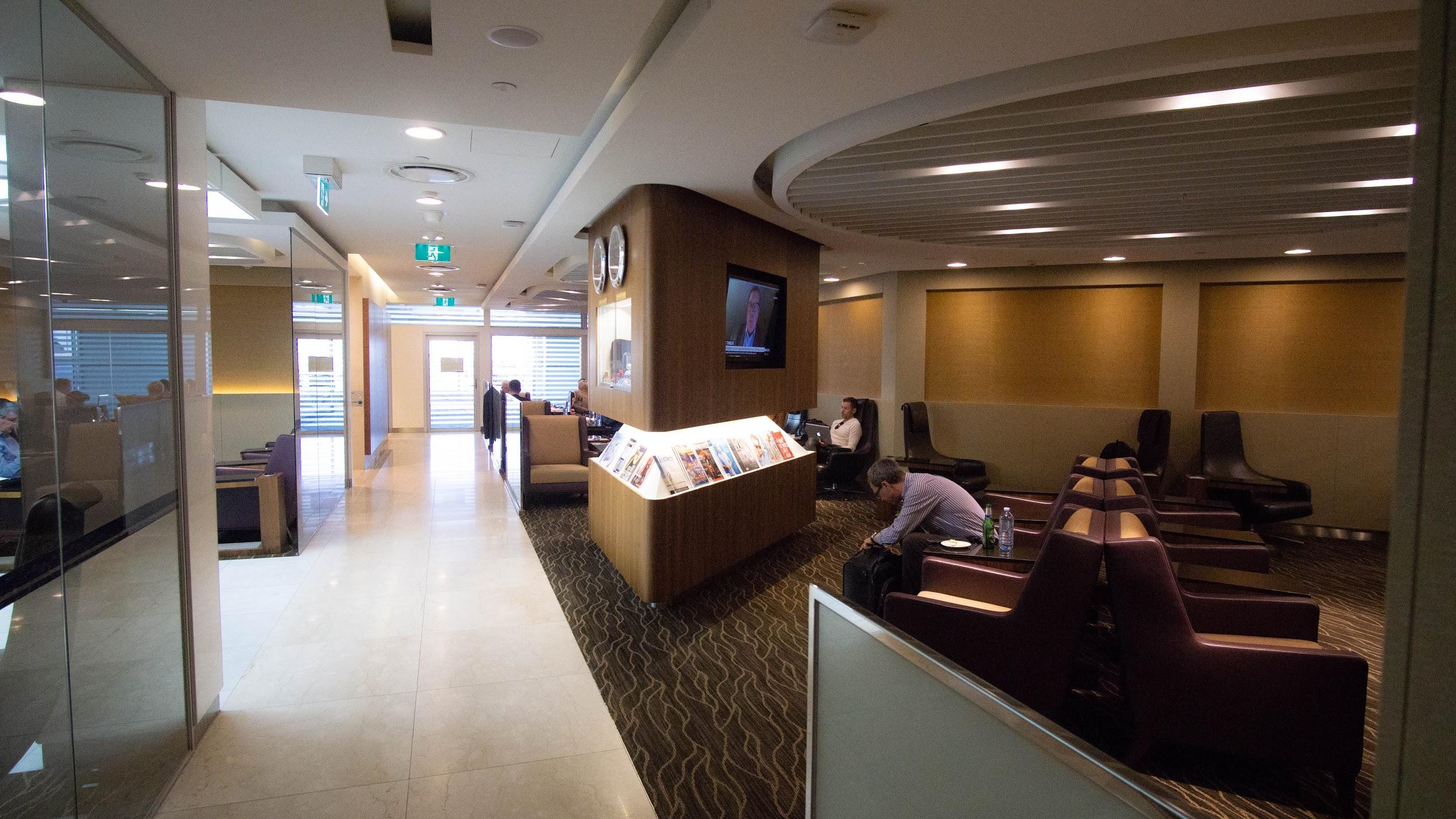 The bathrooms and shower facilities are located down this section as well.
WiFi is present throughout—speeds were pretty good for downloads (16 Mbps) and terrible for uploads (less than 1 Mbps).
Food & drink
During the evening, a selection of hot foods is available, including ginger chicken rice, stirfry noodles, fish & chips and egg drop soup as well as vegetarian lasagna.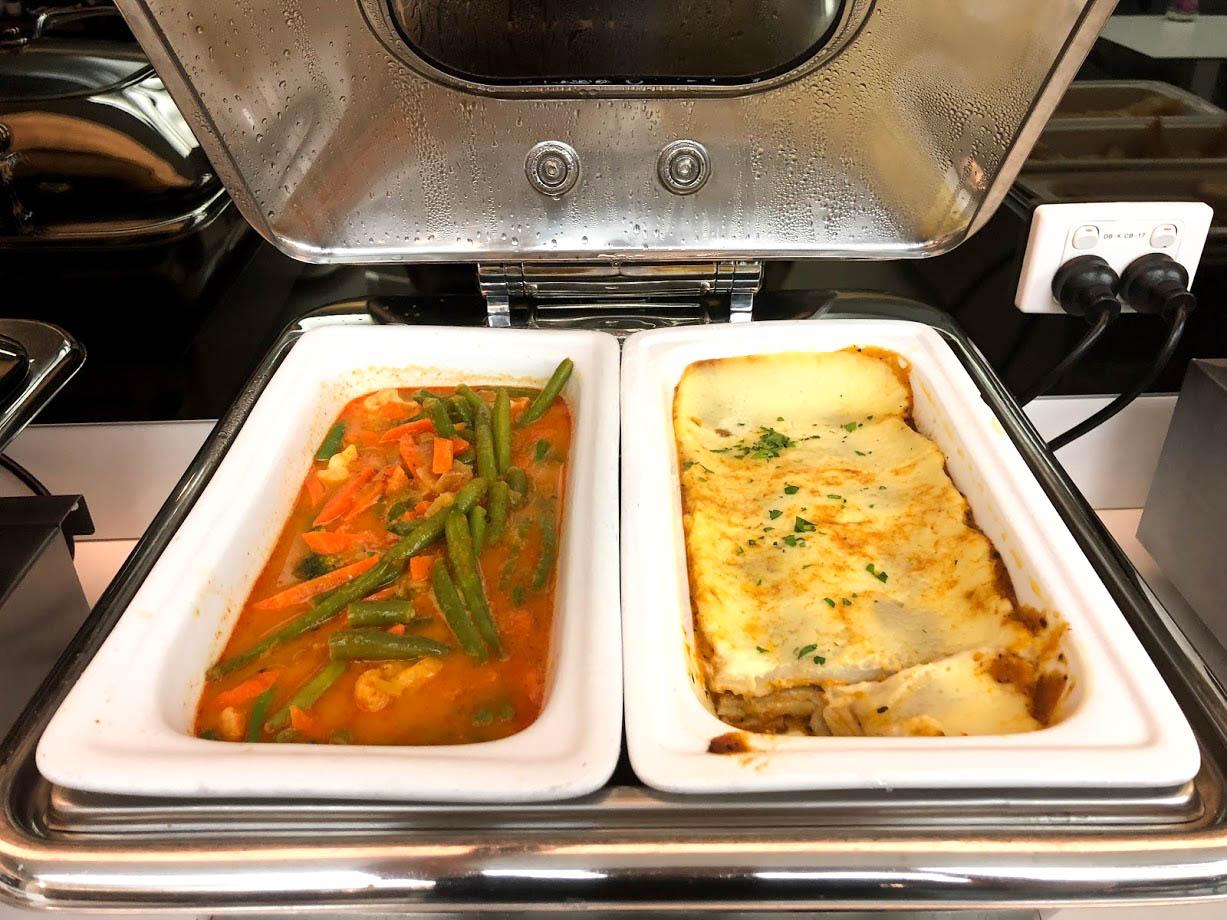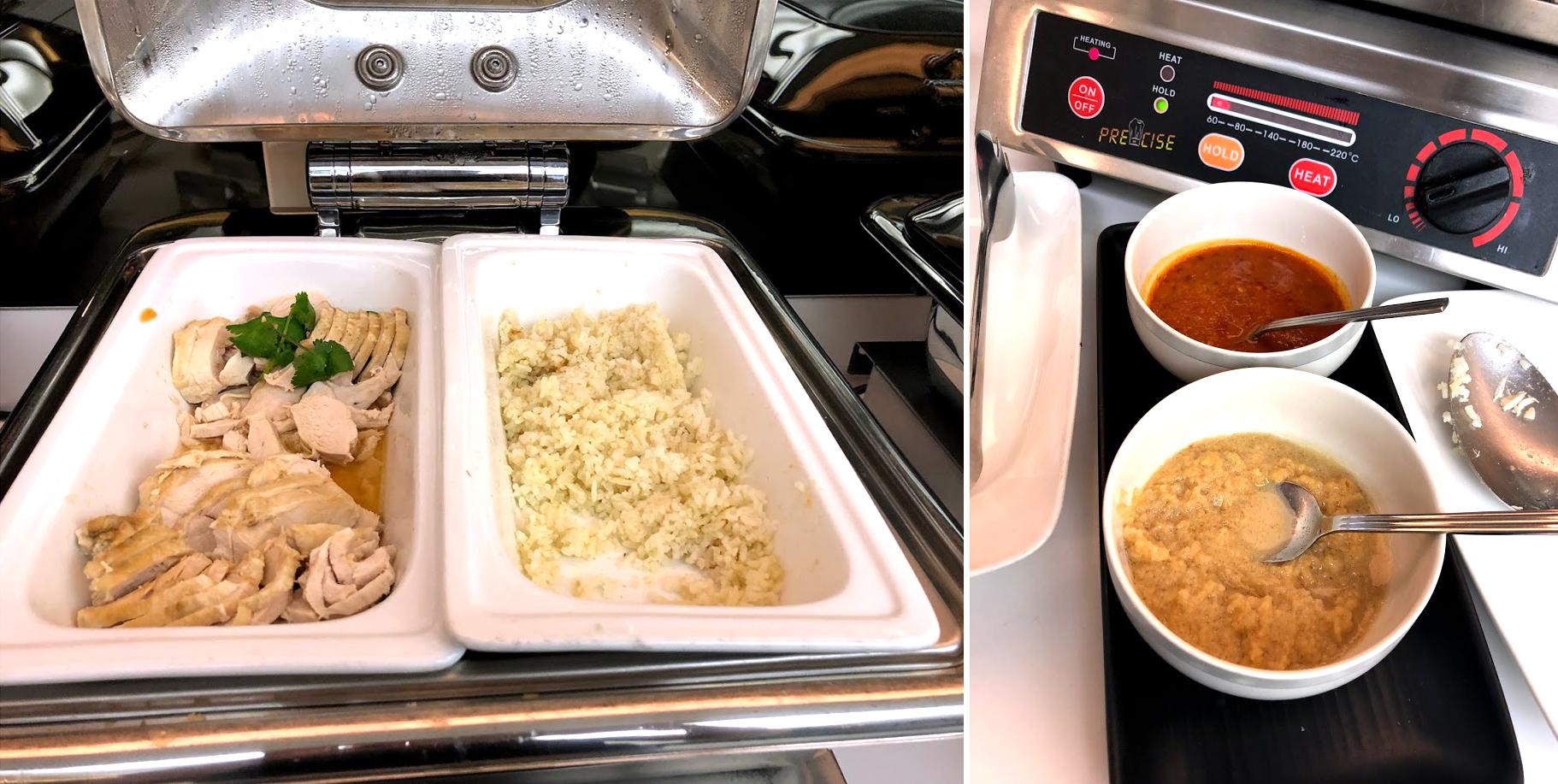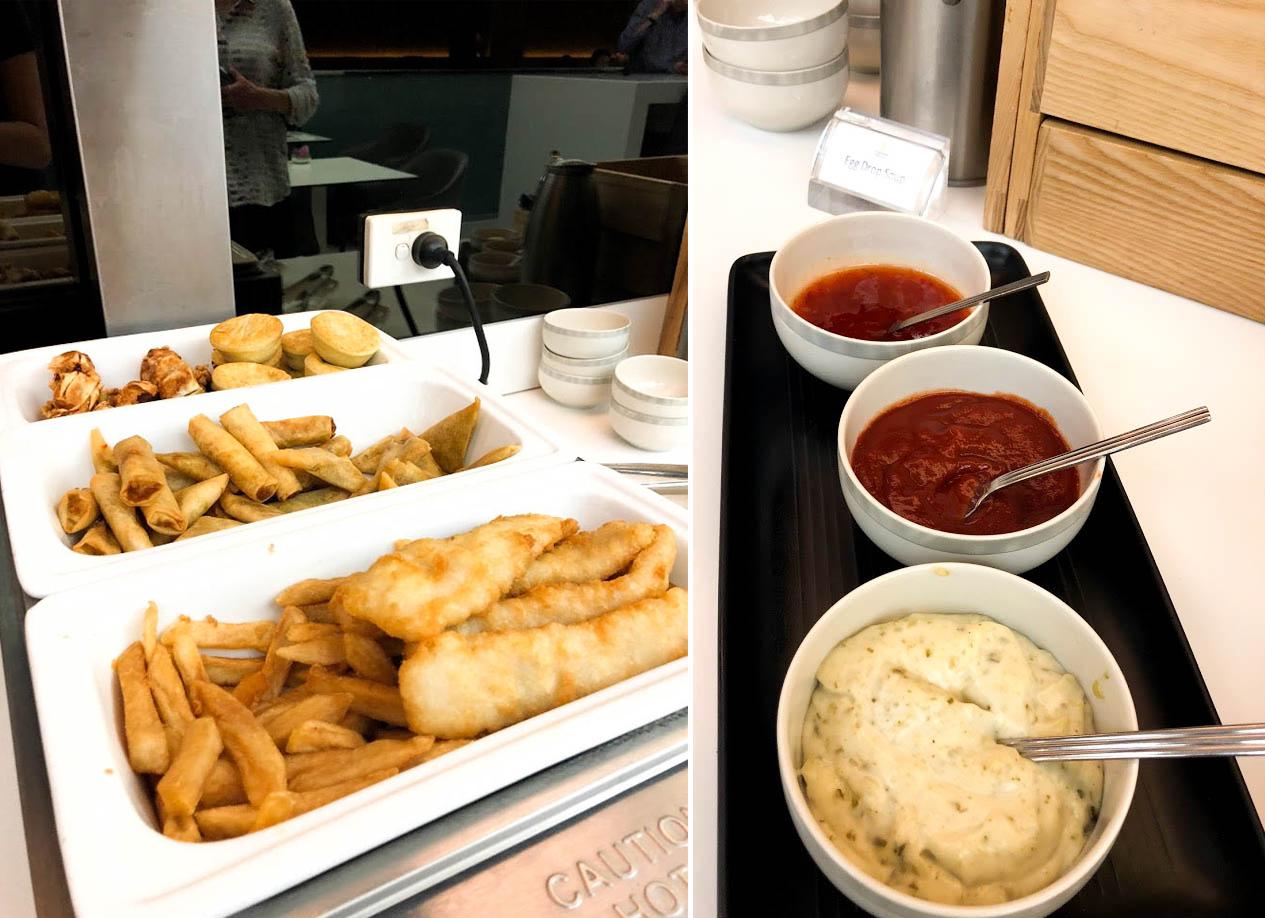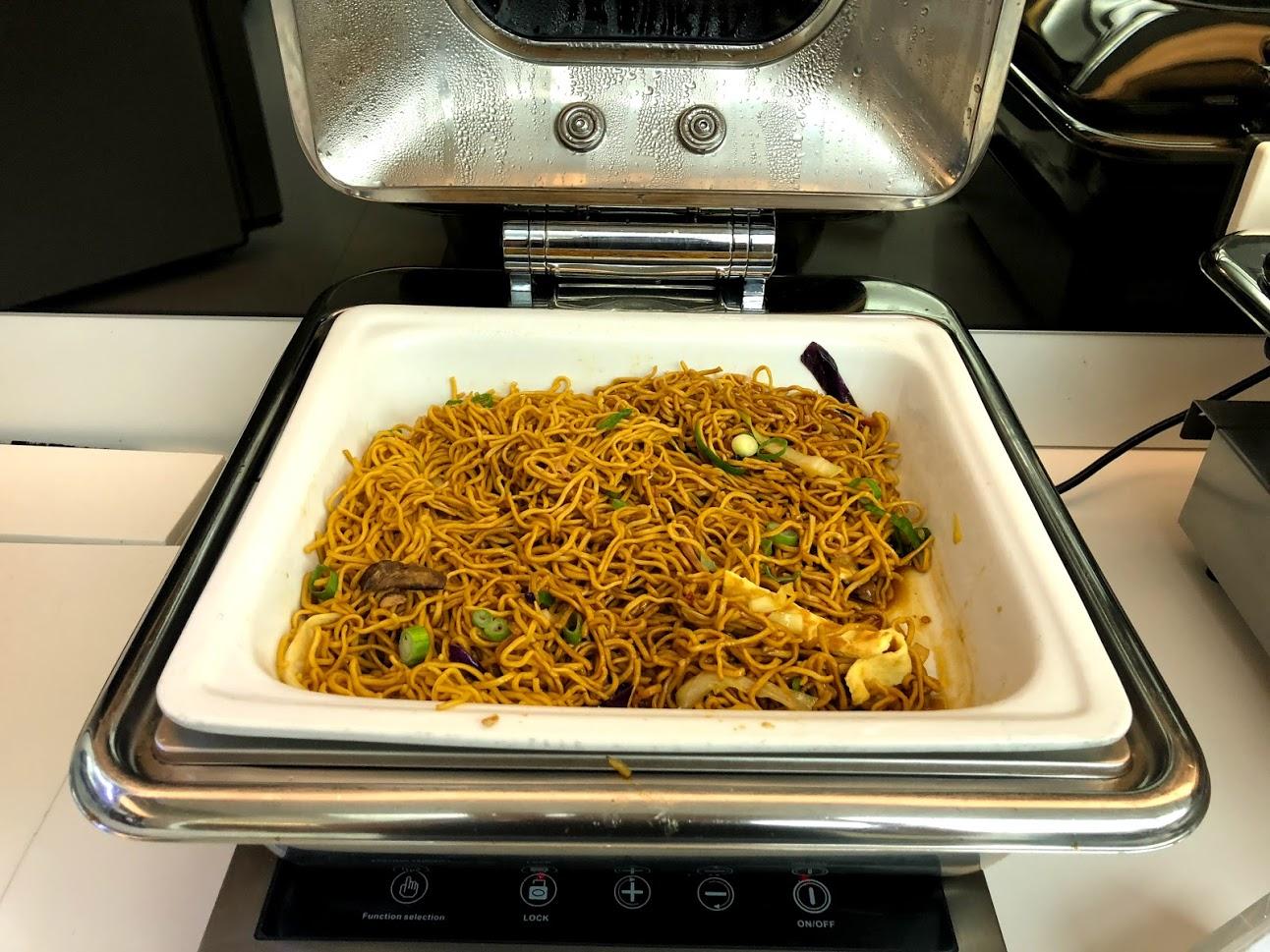 Of course, you will find the typical lounge salad bar as well.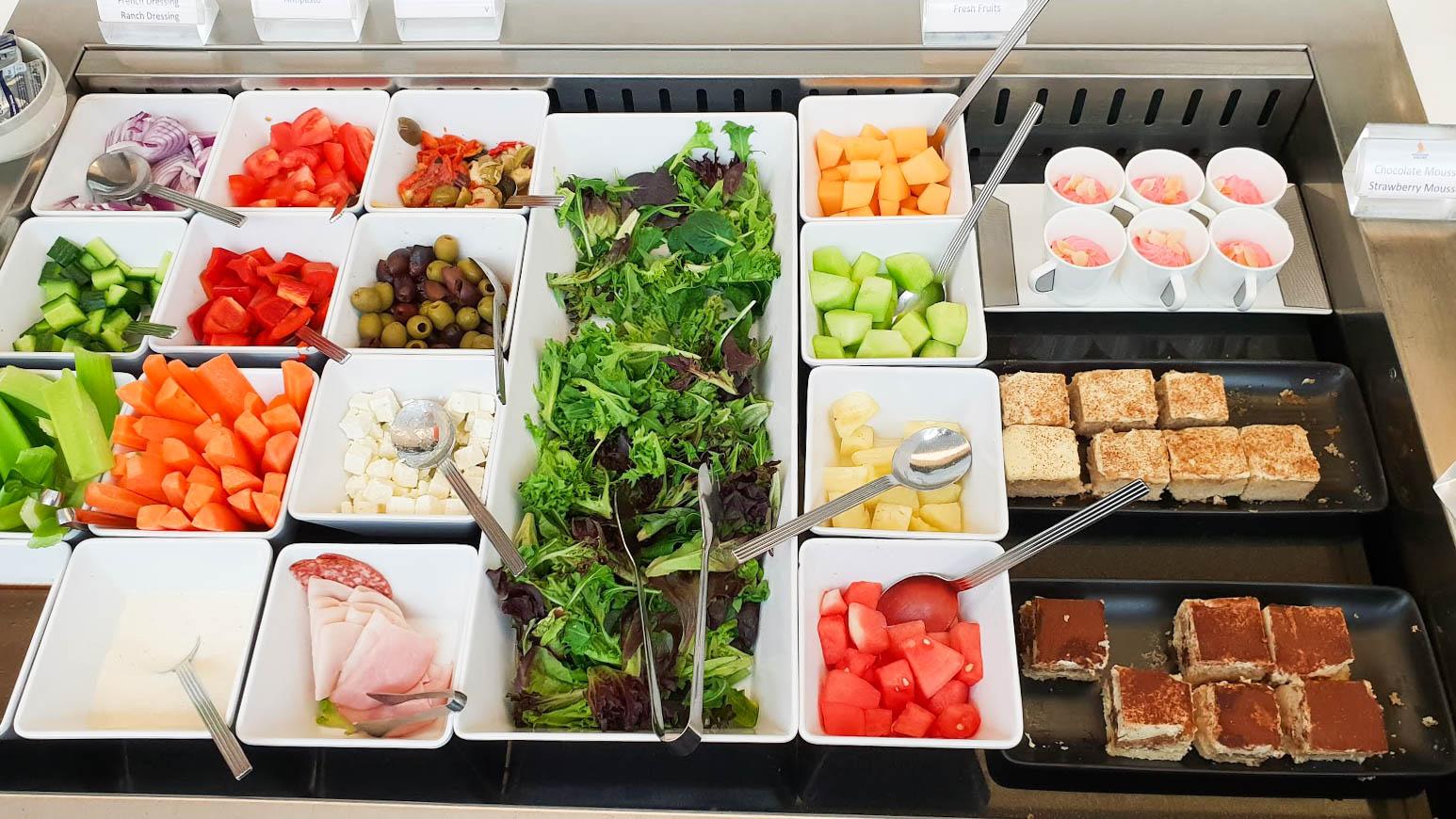 Cold items include finger sandwiches, cheese and crackers and mixed nuts.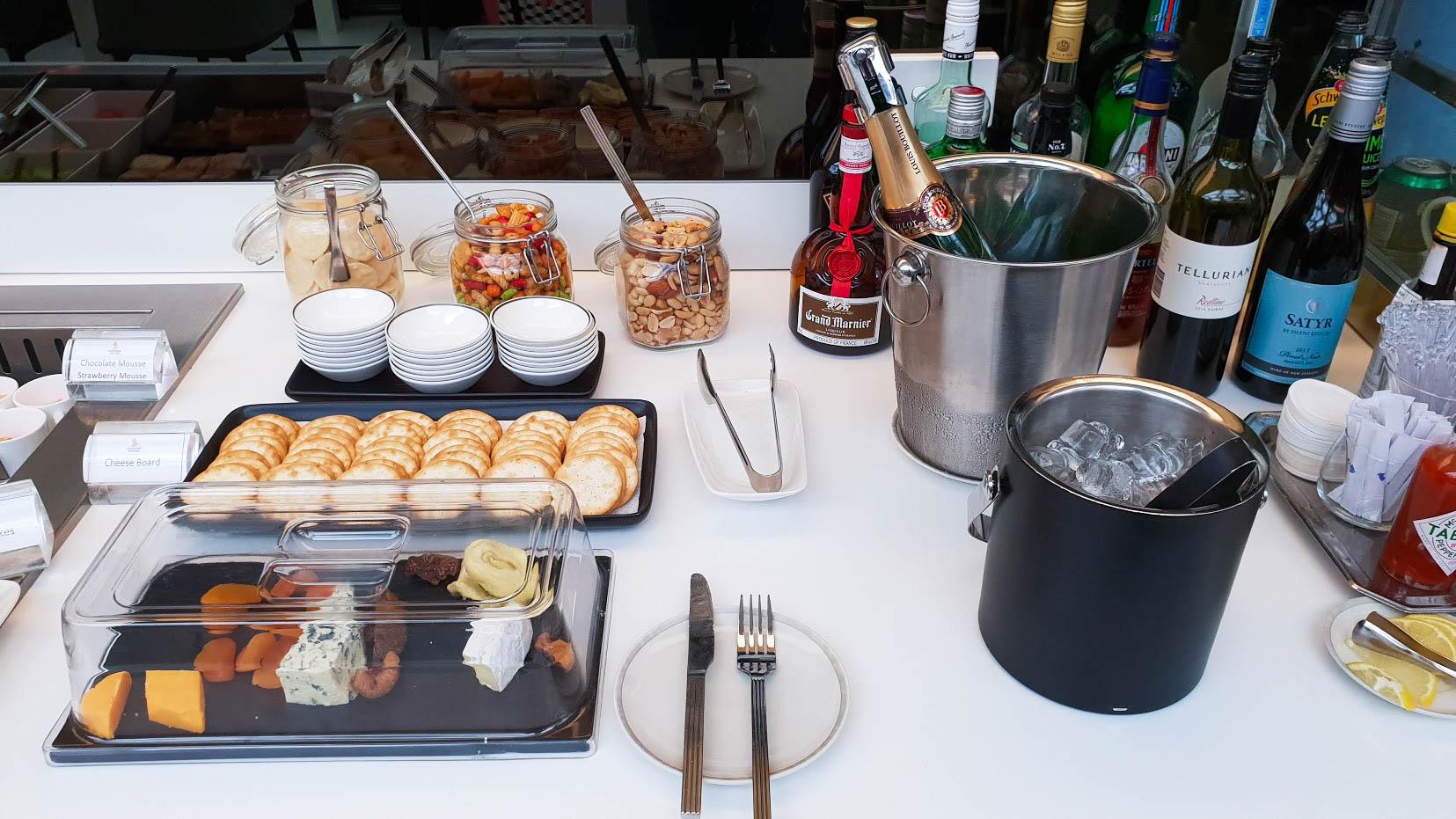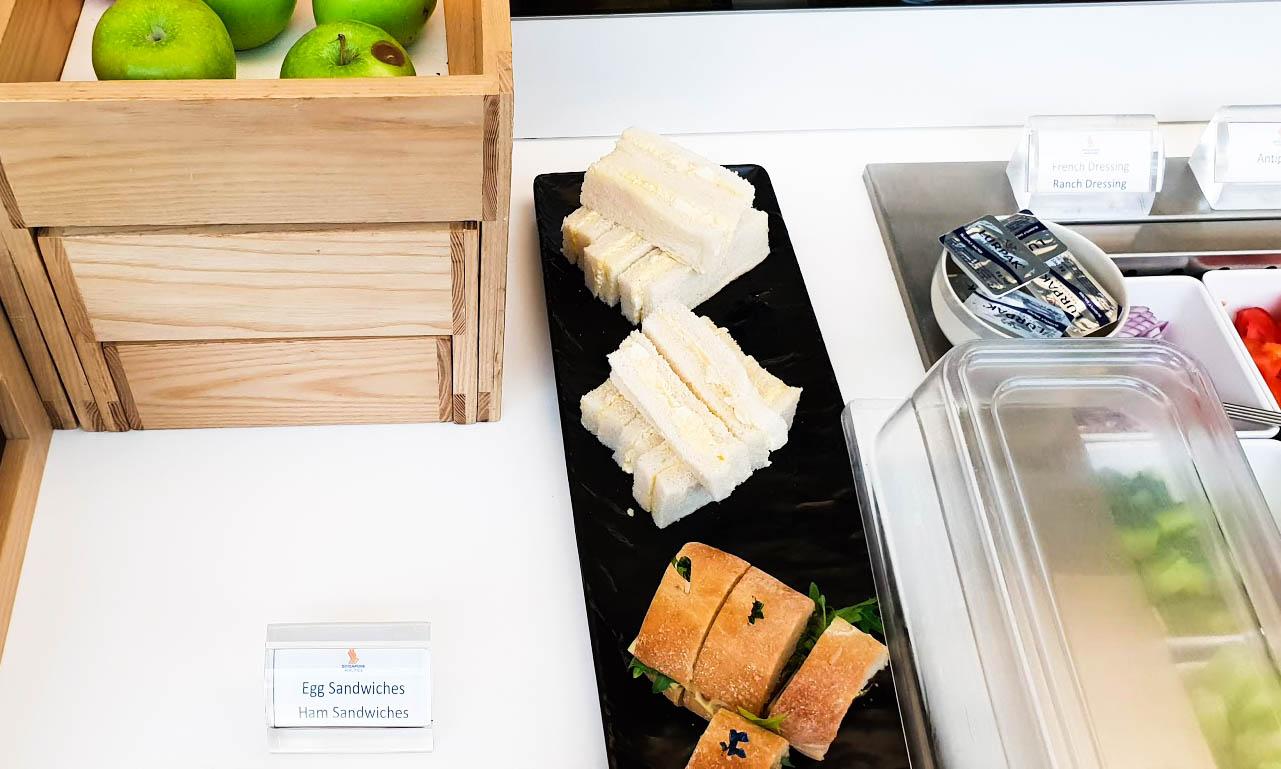 For the sweet tooth, some assorted cake slices and basic ice creams are on offer.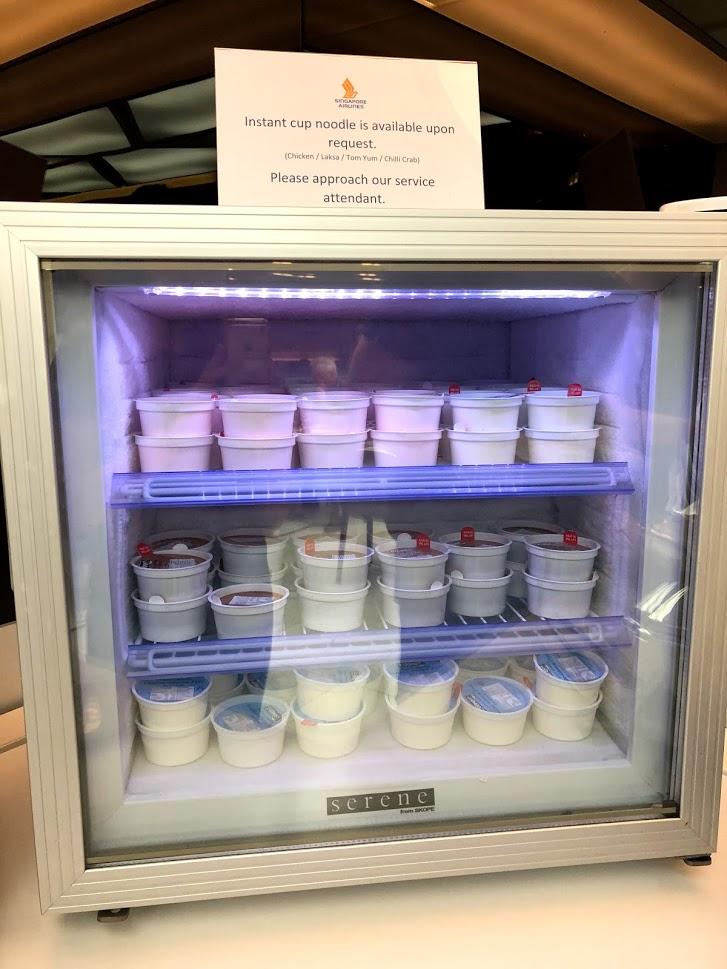 There is no tended bar here—instead, there is a large Nespresso machine and teabags on the side, if you are looking for a hot beverage.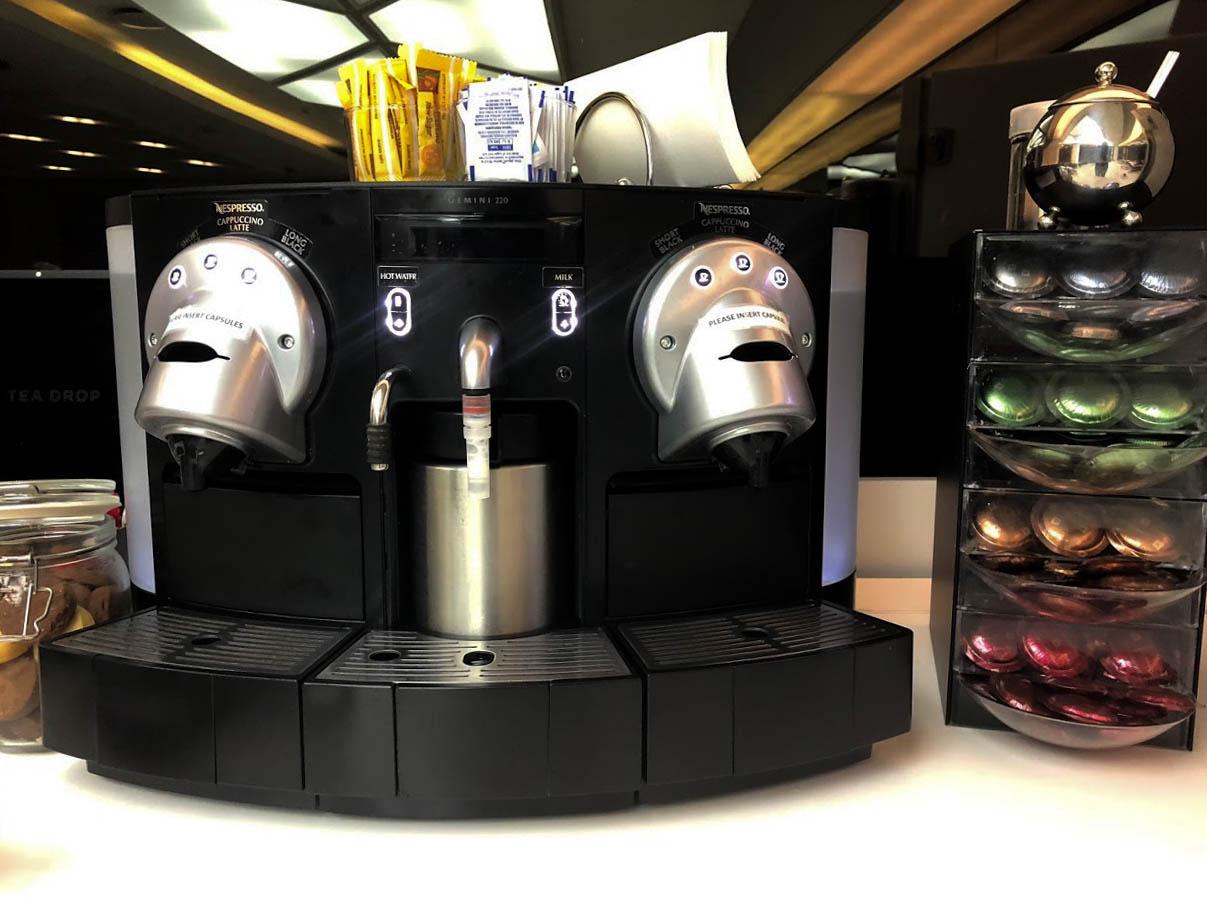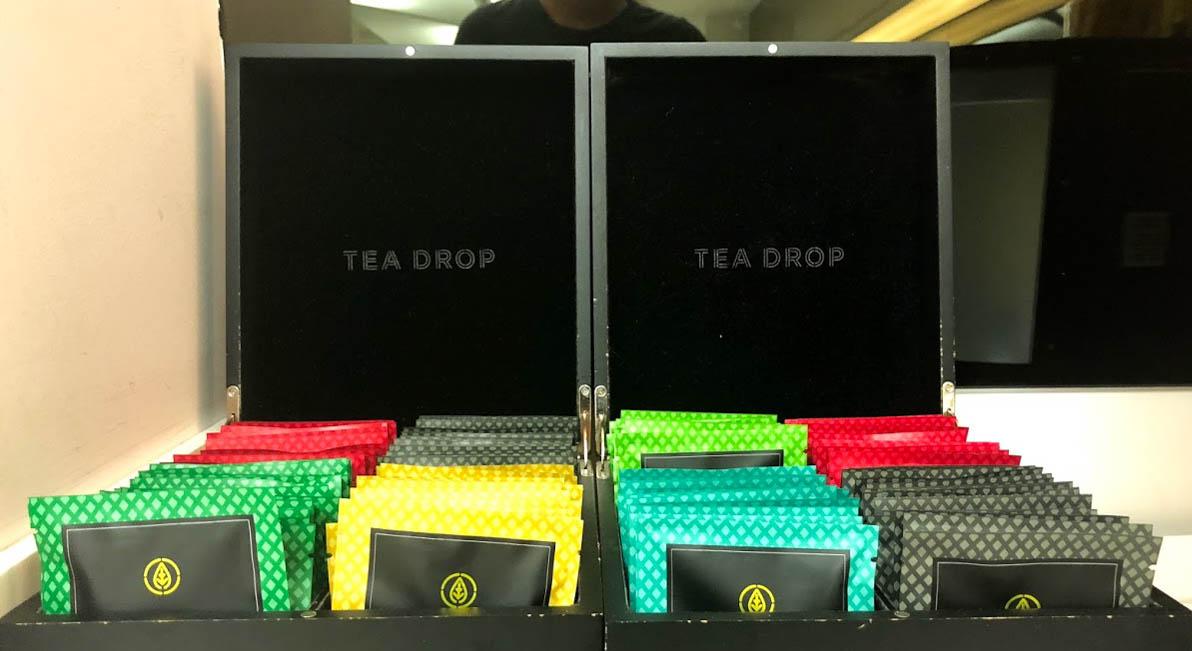 The well-stocked fridges carry an assortment of soft drinks, beers, wines and juices.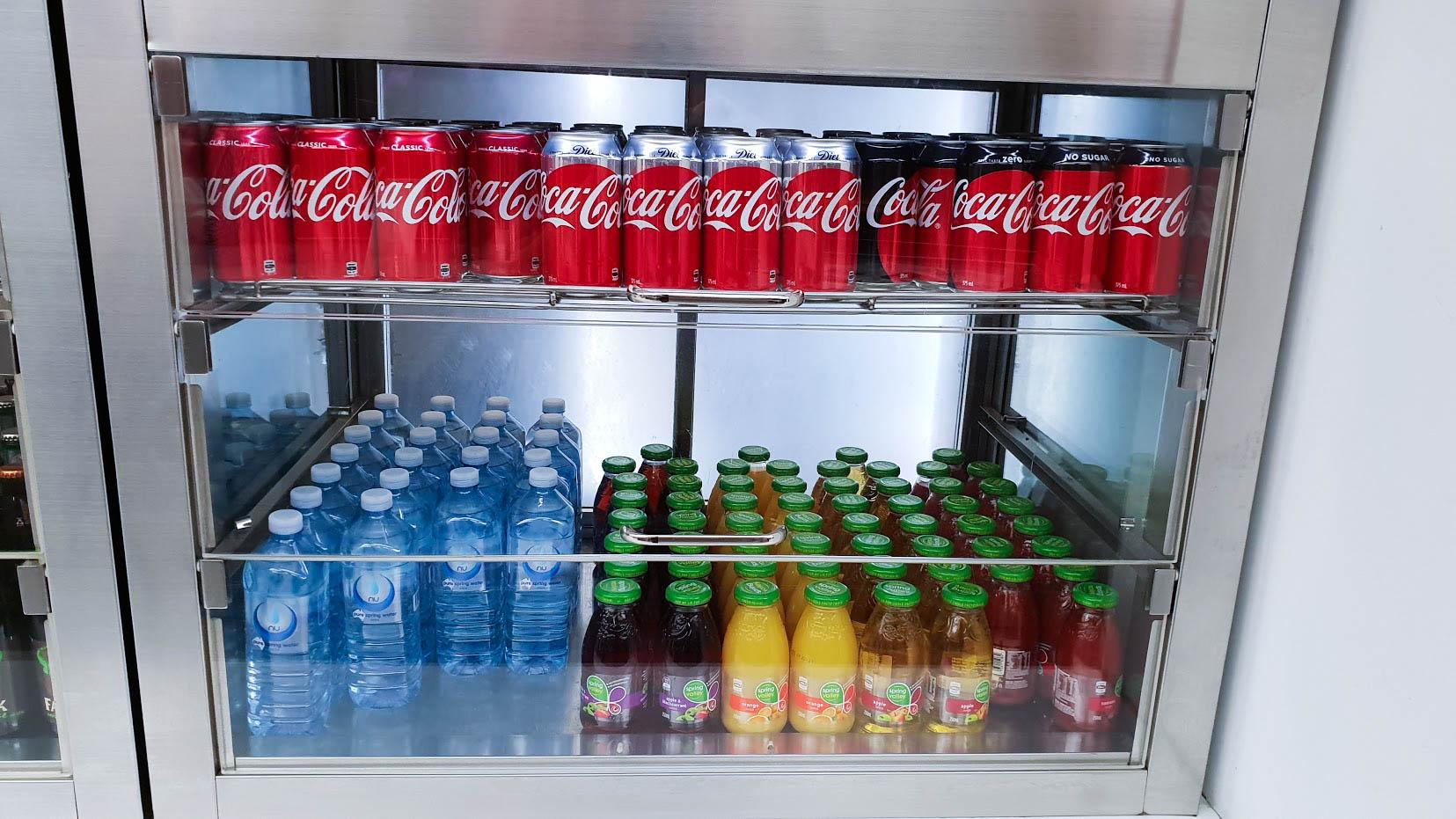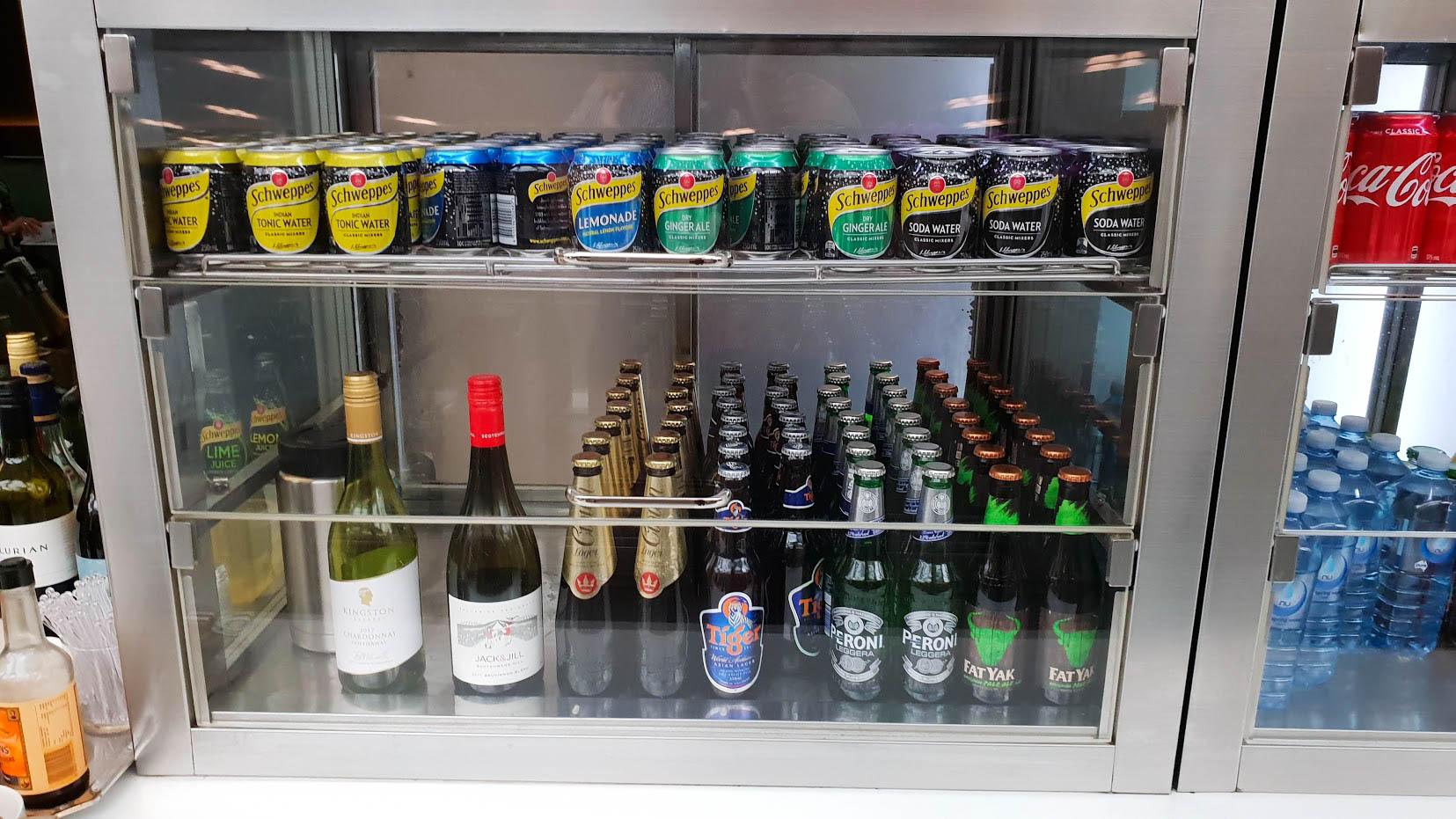 A decent French sparkling wine was on offer as well.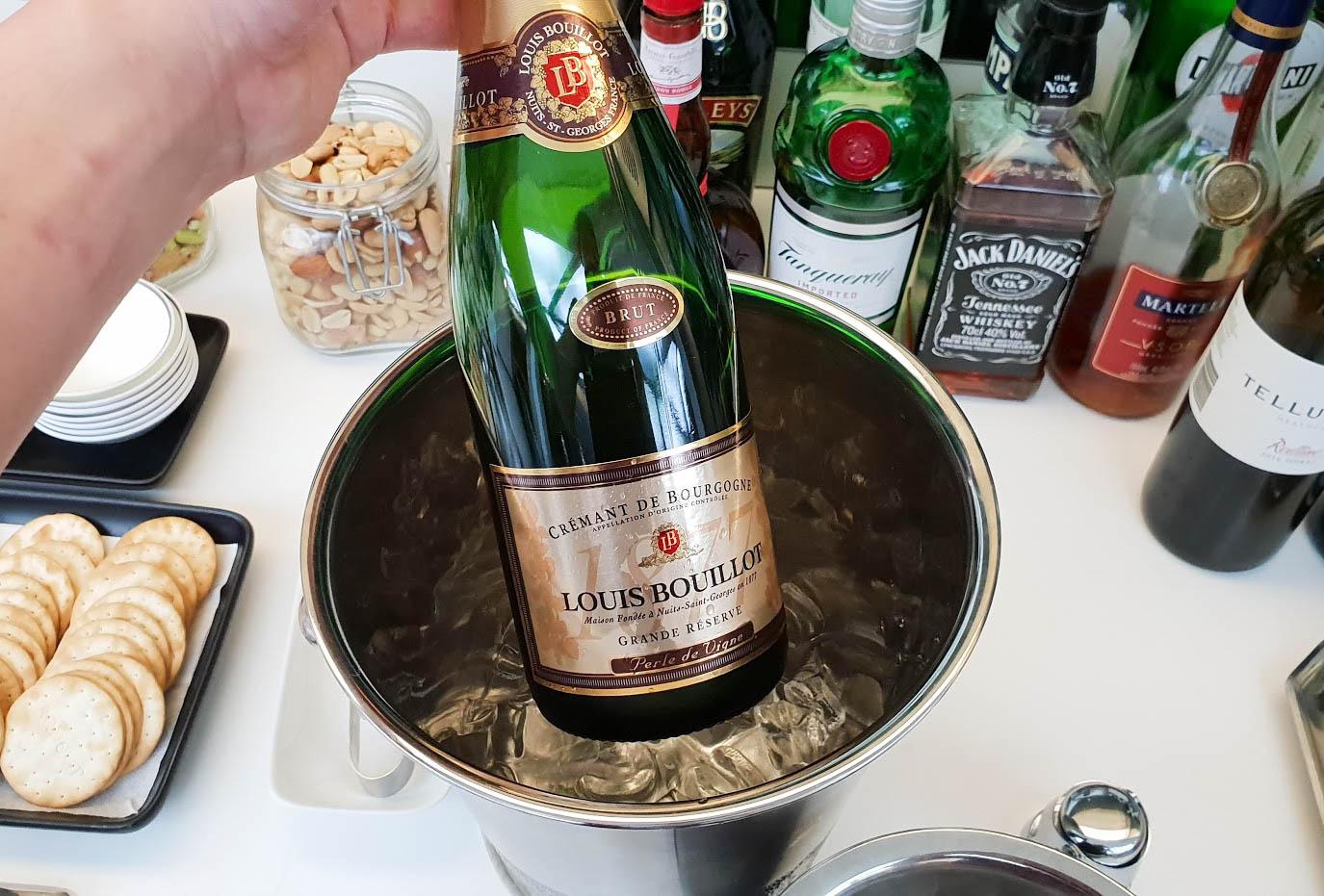 Shower & bathroom amenities
Two separate shower rooms are on offer, including one with baby change facilities. Towels are present within the room, and generic shampoo/conditioner/body wash pumps are also available.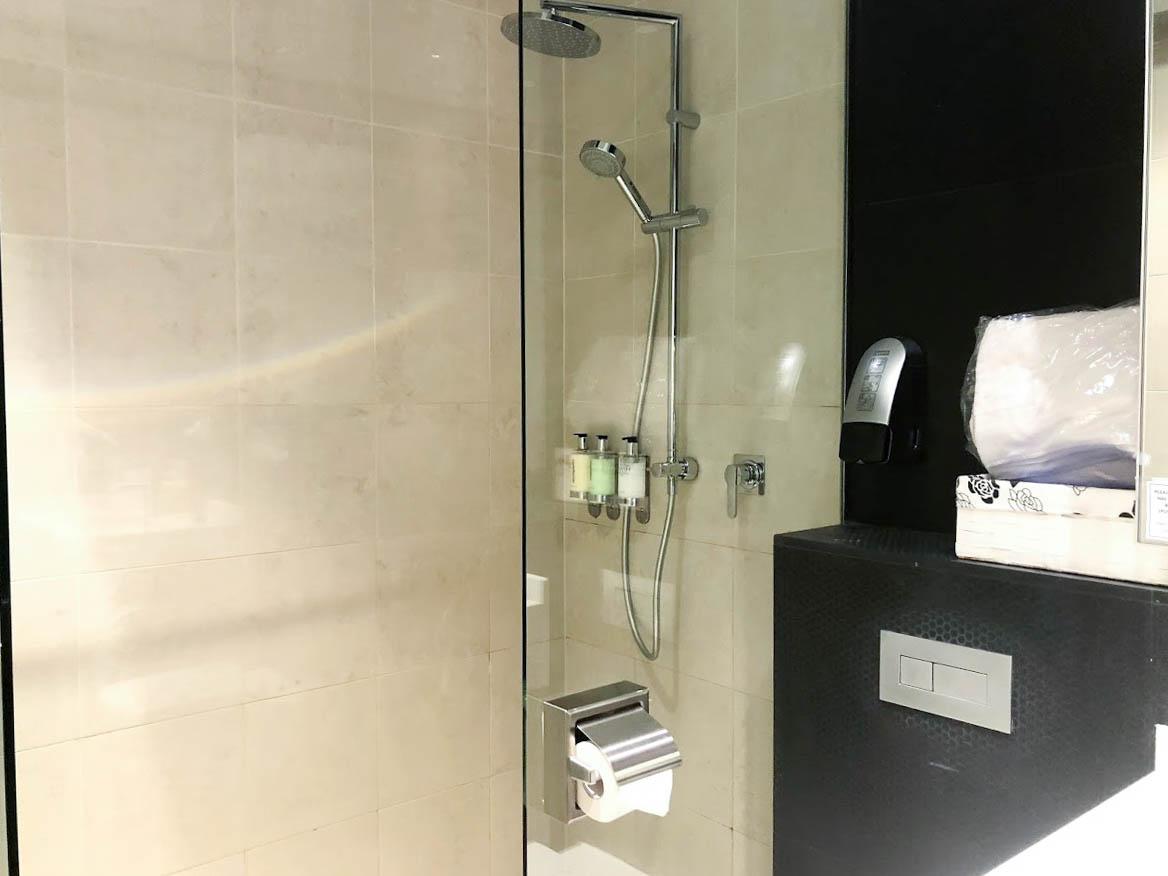 The female and male bathrooms were clean and well-appointed.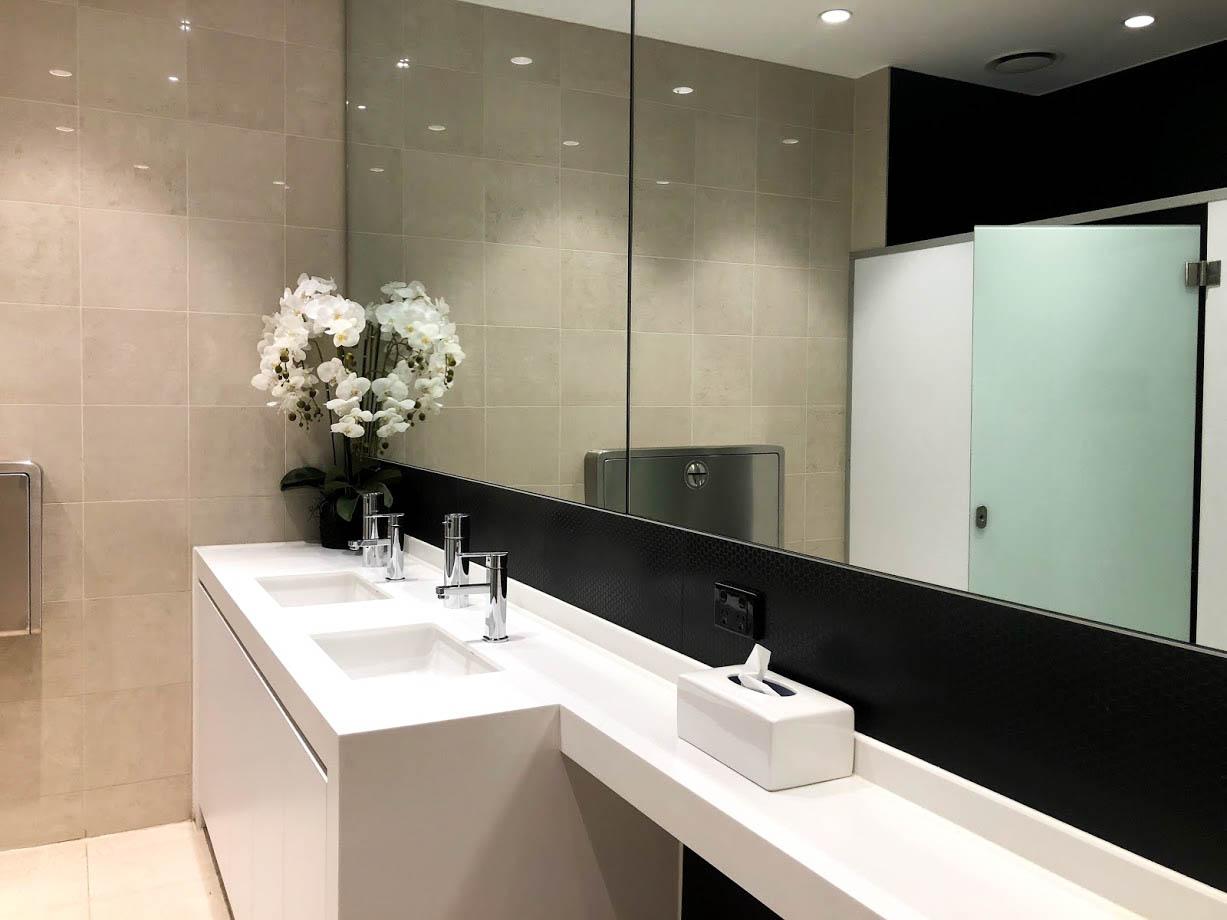 Lounge access options
By class of travel: Business and First Class passengers on Singapore Airlines and Star Alliance airlines
By Velocity Frequent Flyer status: Velocity Gold and Platinum prior to Singapore Airlines flights in any cabin
By KrisFlyer frequent flyer status: Elite Gold, PPS Club and Solitaire PPS Club prior to Singapore Airlines and Star Alliance flights in any cabin
By Star Alliance status: Star Alliance Gold prior to Star Alliance flights in any cabin
The lounge is open three hours prior to each Singapore Airlines flight departures, except SQ247 to Wellington, where it is open 2½ hours prior instead.
Our take
The SilverKris Melbourne Lounge is perfectly fine as an international airline lounge, ticking all the boxes for working space, food and drinks, WiFi and shower suites.
However, it is hard to shake the feeling that the lounge does not seem very 'premium' anymore—perhaps due to the dark interior, which is unavoidable due to the underground location. The variety of hot food is pleasing but the quality of most dishes was bordering on basic and canteen-like when we visited.
Indeed, compared to previous reviews of this lounge many years ago, it becomes apparent that many features such as a 'macaron tree' and Maggie Beer ice cream have been stripped back over the years, to be replaced with simpler generics.
In comparison, a visit to the neighbouring American Express Lounge (courtesy of these cards) revealed a much brighter and modern area, with good quality food, and plenty of quiet nooks to get some work done.
SilverKris Business Class Lounge Melbourne overview
was last modified:
April 26th, 2022
by