oneworld alliance and Qantas Frequent Flyer partner LATAM currently flies from Sydney to Santiago with a two-hour layover in Auckland. From 27 October 2019, half of these flights will move to nonstop services.
Read on for more information about the change and how to use your points to book a redemption flight.
---
In this guide
oneworld partner LATAM is a good choice for those wanting to travel to South America and who have access to currencies like Qantas Points and Asia Miles.
In this guide, we outline LATAM's destinations, key routes, fleet, lounge access and, most importantly, how to search for and book an award using your points.
Destinations and key routes
Chilean-Brazilian airline LATAM has its main hubs in the following cities:
Santiago, Chile
São Paulo, Brazil
Lima, Peru
Bogotá, Colombia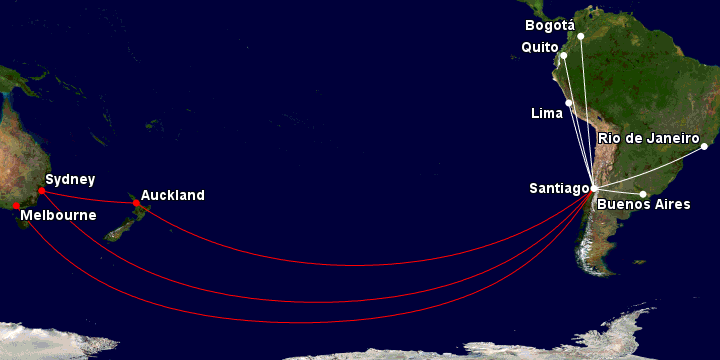 Sydney
From Australia's largest city, there is one daily late-morning flight, arriving in Auckland in the afternoon. If connecting to Santiago, you'll have a two-hour layover and overnight flight of about 12 hours to Chile.
From 27 October 2019, half of these flights will operate nonstop from Sydney to Santiago and vice versa.
Note that there is also a nonstop Qantas service between Sydney and Santiago, which operates 3-4 times a week depending on the season. If you can find award space and want to save 8,000-10,800 Qantas Points on the redemption, opting to fly with Qantas is a good choice. That's because LATAM redemptions through Qantas Frequent Flyer fall into the more expensive partner award chart.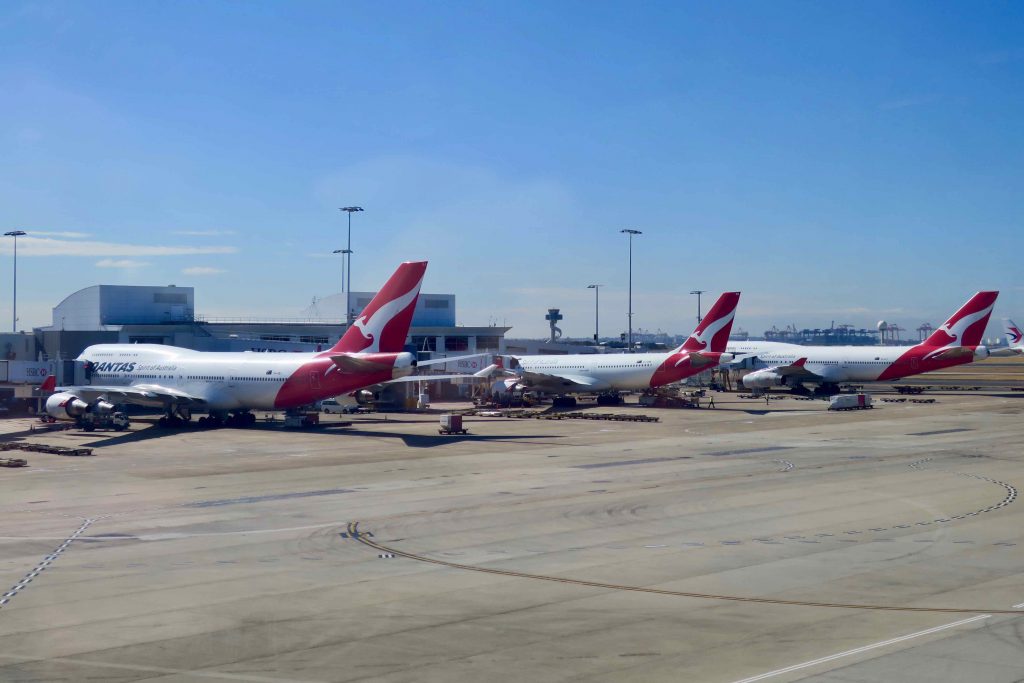 Melbourne
A nonstop service to Santiago from Australia's cultural capital started in October 2017. On the way there it's 13 hours and the way back is two more. This service operates three times a week.
It's generally easier to find award space on this flight than the Sydney one.
Fleet
All LATAM flights to and from Australia are on the Boeing 787 Dreamliner. We have reviewed this product on the shorter Sydney to Auckland leg in Business Class.
We gave it a three-star rating for its comfortable lie-flat seat and decent entertainment system. However, it is let down by the lack of direct aisle access, average food and drink service, and limited frequency of flights.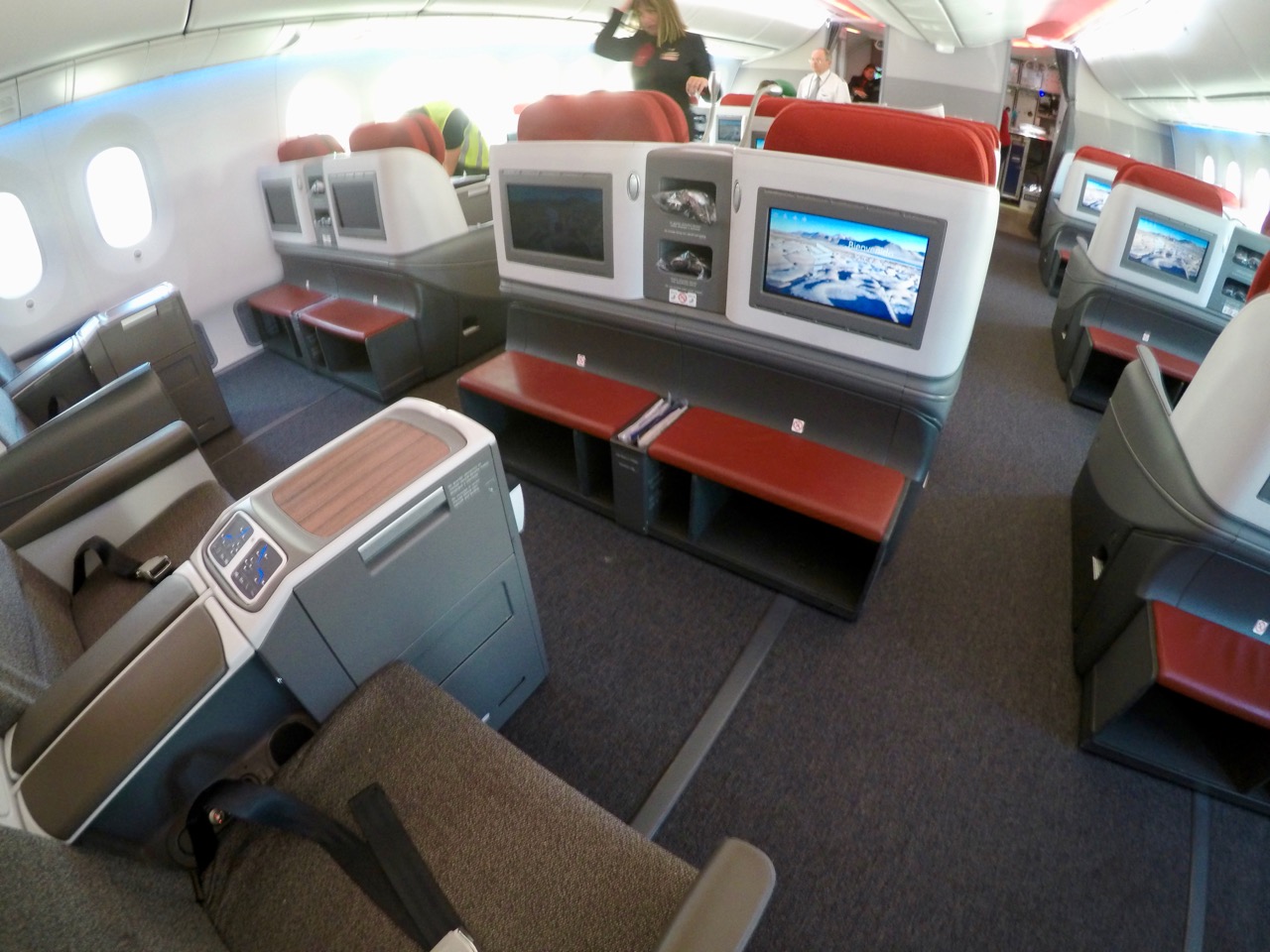 Note that some international flights within South America operate a Premium Economy cabin in place of full-service Business Class.
Lounge access
If flying Business Class or holding elite status, you'll get access to the following lounges: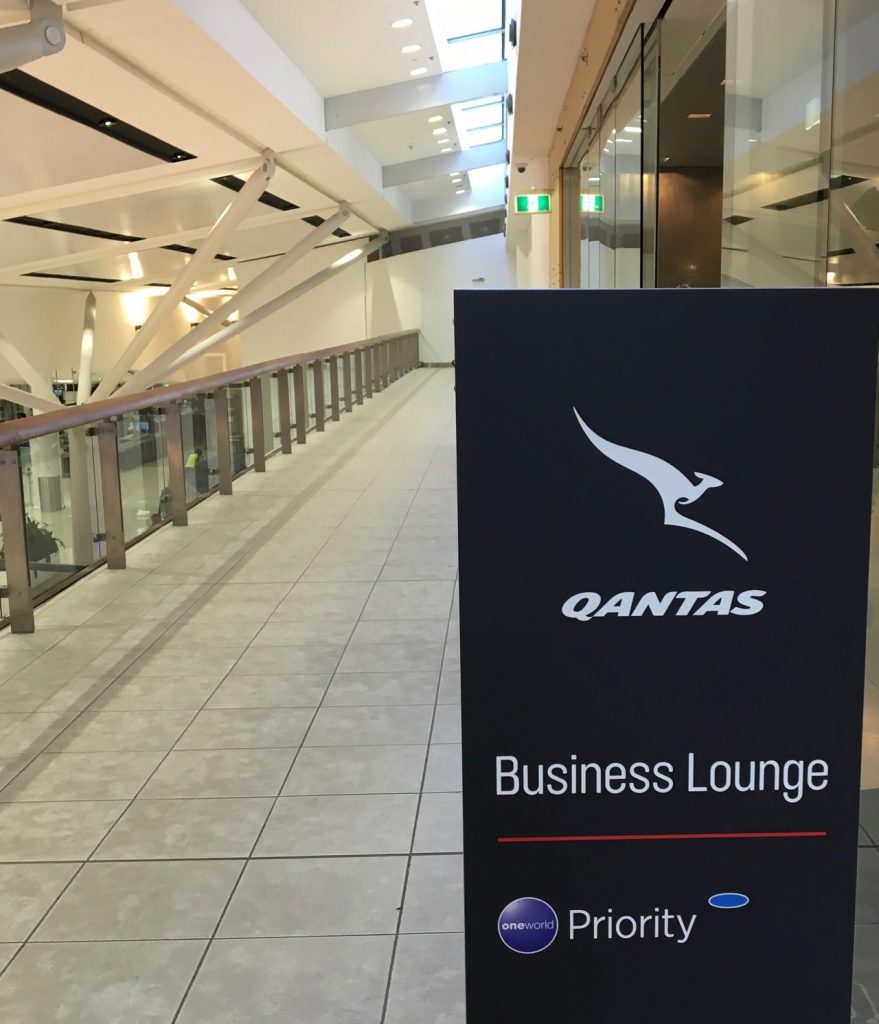 How to redeem points on LATAM flights
For travellers based in Australia, there are four main programs that you can use your points through to book flights with LATAM.
The following table shows the points pricing for a one-way Business Class flight. Note that the figures for Qantas are for before/after changes coming into effect on 18 September 2019.
| | | | | |
| --- | --- | --- | --- | --- |
| Route | Qantas Frequent Flyer | Asia Miles | AAdvantage | British Airways Executive Club |
| Sydney – Auckland on Qantas | 36,000/41,500 | 30,000 | 25,000 | 22,000 |
| Sydney – Auckland on LATAM | 38,000/43,800 | 30,000 | 25,000 | 22,000 |
| Sydney – Santiago on Qantas | 96,000/108,400 | 75,000 | 82,500 | 154,500 |
| Sydney/Melbourne – Santiago on LATAM* | 104,000/119,200 | 75,000 | 82,500 | 154,500** |
*The pricing is the same for all programs except British Airways regardless of whether you fly nonstop from Sydney to Santiago or via Auckland
**Sweet spot: if you are redeeming Avios and travelling via Auckland, then you will save Avios compared to a nonstop flight, i.e. you will pay 22,000 for Sydney to Auckland, and then 92,750 for Auckland to Santiago, for a total of 114,750 (instead of 154,500)
How to search for award space on LATAM flights
Redemption availability is an issue on long-haul flights with LATAM, so you'll need to be prepared to get looking well in advance of when you want to travel. Set up award searches to snag any cancelled award seats coming back into inventory or hold out for any last-minute availability coming up.
The best place to search for award availability on LATAM flights is through the British Airways search engine. This will suit fine if you plan to redeem through Asia Miles, AAdvantage or British Airways Executive Club, but not Qantas Frequent Flyer.
Qantas and LATAM have a particularly deep codeshare agreement on these route going as far as having designated blocks of seats on the LATAM flight for each airline to sell.
Each airline only sells tickets for its own coded flight number, including (fairly rarely) for points redemptions, which makes redeeming points on the route quite confusing. Be sure to check who the operating carrier is—the different points pricing for Qantas flights compared to LATAM ones should indicate this.
Summing up
LATAM is a good option to consider if travelling to South America. That's because there are few alternatives (flying Qantas from Sydney or via Auckland with Air New Zealand).
Asia Miles and AAdvantage are the two programs that represent the best value for redemptions, with British Airways Executive Club and Qantas Frequent Flyer trailing behind.
Due to limited nonstop services from Oceania to South America, planning ahead—ideally when the award calendar opens at 330 days before departure for LATAM flights—is key to securing a redemption.
Have you flown LATAM before? What was your experience like?
Good news: LATAM will begin to fly nonstop from Sydney to Santiago in October
was last modified:
July 25th, 2019
by