If you are already committed to earning points and redeeming flights in the Velocity Frequent Flyer program, then chances are you would have come across the American Express Velocity Platinum credit card.
It has a solid earn rate and plenty of benefits in exchange for a high annual fee.
The offer
For high-spending, high-flyers who are chasing Velocity status, this card comes with one extra great perk—100 bonus Status Credits if you spend $50,000 in your card membership year (defined as 365 days from when your account is opened).
Breaking that down, it is $4,167/month on average, which may well be possible for large family or a high spender. Any eligible purchase will count to the spend, including day-to-day incidentals, travel bookings, and even the dreaded monthly bills.
Overseas and cash-type transactions are excluded, such as some gambling purchases, traveller's cheques and cash advances. Any interest or fees charged to your account also will not count (including the annual fee).
Ad – Scroll down to continue reading.Minimum spend, terms & conditions apply.
An example
It is pretty simple: let's say the main cardholder opens an American Express Velocity Platinum card on 1 July 2017. They spend an average of $5,000/month on the card and pay it all off on time, without fail.
By May 2018, they have crossed the $50,000 threshold and the 100 bonus Status Credits will then be allocated to their Velocity account automatically.

If that cardholder was trying to maintain Velocity Gold (400 Status Credits), then the 100 bonus Status Credits shave 25% off the target, leaving them with just 300 Status Credits to be earned through flying, shopping with Coles-flybuys and Family Pooling.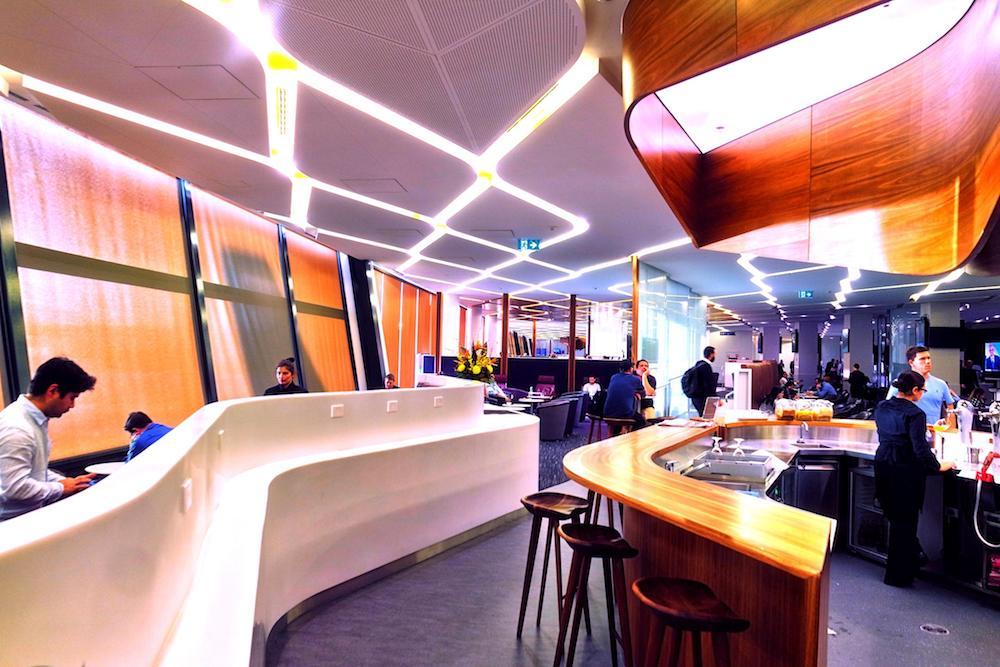 Velocity Gold is the sweet spot for many travellers, with lounge access included
This bonus Status Credits are the equivalent of 10 return Sydney-Melbourne trips on the cheapest Economy fare, which drastically reduces the amount of flying you would otherwise need to do.
You can also pool the 100 Status Credits with another family member but the only way is to have an active pooling relationship when the bonus is awarded.
The best way to plan this is to keep a tally of your monthly spend when each statement comes out and set up the Family Pooling link before you reach the $50,000 target.
See our tips on keeping Gold frequent flyer status as long as possible.
The value of Gold status
Achieving Gold status is often considered the 'sweet spot' of most frequent flyer programs, and it is no different for Virgin Australia.
Velocity Gold grants you lounge access in Australia and with overseas partner airlines, as well as the whole suite of elite perks, such as check-in, luggage, security and boarding.
Summing up
The American Express Velocity Platinum's bonus Status Credits offer is a particularly generous one to take advantage of if you are able to (safely) reach the $50,000 annual spend target.
With a minimum annual income of $65,000 needed to apply for this card and a minimum credit limit of $3,000 a month, naturally, it is not something that every cardholder will be able to take up.
But even if you do not plan on reaching that spending threshold, there are still plenty of benefits to make this card worthwhile for the high annual fee, including a free domestic return flight on Virgin Australia and complimentary lounge passes.
How to earn Velocity Status Credits with a credit card
was last modified:
March 22nd, 2022
by