In a world where sensationalism runs supreme, the departure of Virgin Australia CEO Paul Scurrah, along with talks of Virgin Australia heading down market may worry many a points junkie and Virgin Australia fan alike.
Suddenly, the prospect of no lounges, no snacks or meals, no Business Class or complimentary baggage is all too real and may be just too hard to contemplate for some.
But how true are these assertions? My article takes a look at this very question and what a Virgin 2.0 is likely to look like once Bain takes full control of the airline later this month.
What the media is currently reporting
There have been countless media reports over the past 48 hours that touched on the departure of outgoing CEO Paul Scurrah and the shift away from the previously announced business strategy of a renewed Virgin Australia moving to a 'hybrid' model but maintaining most of its full-service flare, just on a smaller scale.
Most media are currently reporting the following:
Paul Scurrah has clashed with new owners Bain Capital over Virgin's future business strategy. Mr Scurrah accepts the 'hybrid' model, but advocates for its positioning to be closer to Virgin 1.0 rather than Jetstar. As such, disagreements such as the number of lounges to be maintained and whether there should be a tiered cabin offering have arisen.
As a result of Mr Scurrah's departure, Virgin 2.0 is headed towards becoming a low-cost airline, with Bain reneging on its previous commitments to maintain the airline as a full-service airline or as a 'hybrid' airline much along the mould of Virgin 1.0
Due to this new shift towards becoming a low-cost airline, Bain brought in former Jetstar CEO Jayne Hrdlicka, who has decades of experience running low-cost airlines that Mr Scurrah did not have
The low-cost model may well mean that the airline could become an all Economy airline looking to take on Jetstar. Other premium features such as a lounge network and complimentary snacks/meals are under review.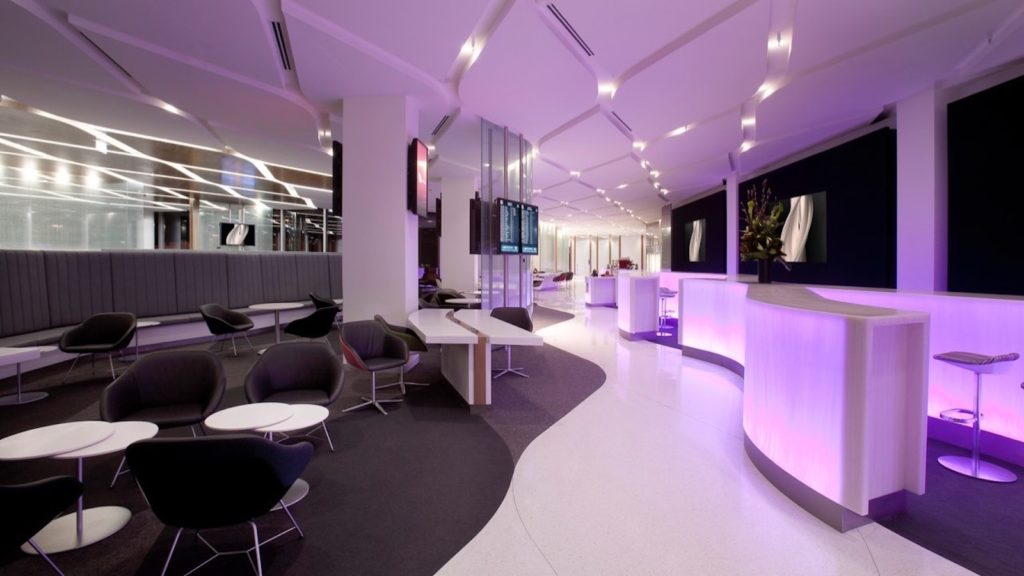 Concerns of a shift towards the low-cost model heightened when some transcontinental Business Class passengers took to social media to complain about their in-flight catering. This story has become quite the '2-minute Noodlegate scandal, where passengers paying well into the four figures for their flight were offered no more than 2-minute noodles, a snack and a soft drink during their 5-hour flight.
The continuing closure of Virgin Australia lounges without a set opening date while its rival Qantas has begun to open up their Qantas Club and Business Lounge network is adding further fuel to the low-cost speculation.
The media have concluded that Paul Scurrah's departure represents a shift in Bain's business strategy.
But does this conclusion stack up against the public announcements made by Bain up to this point? And does Mr Scurrah's departure and Ms Hrdlicka's entry really represent a material shift away from their 'hybrid' business plan they agreed to implement as part of their Deed of Company Arrangement?
What is Bain Capital saying
From the moment Bain Capital entered the scene to bid for Virgin Australia, they have, through Bain Australia CEO Mike Murphy, made clear that they would be looking to shift the airline downmarket and not aggressively chase corporate customers. Their vision was to see Virgin 2.0 reset as a 'hybrid' airline.
We absolutely agree that the positioning of Virgin is and should continue to remain on customer value. We are not looking to take Qantas head-on, especially in their corporate part of the market.

We are not looking to drop down and take Jetstar head-on.

Bain Australia CEO, Mike Murphy Source: The Australian 18 June 2020
This was again re-iterated in an announcement to the ASX on 5 August:
Virgin Australia aims to be the best value carrier in the market, not a low-cost carrier. It will offer exceptional experiences at great value, regardless of purpose of travel. The airline will serve business travellers, including corporates and customers travelling for a holiday and visiting loved ones, and maintain a two-class cabin offering.

VAH ASX announcement – 5 August 2020
While the economic picture has changed significantly since the above statements, even as recently as yesterday, Bain re-iterated the above model.
The above will likely see a shift away from such largesse as invitation-only 'The Club' lounges, but not wholesale dumping of the lounge network for example.
An additional theme coming from Bain over the past number of months is the value and potential they see in the 10 million strong Velocity Frequent Flyer program. Bain see Virgin Australia as a data-rich company due to Velocity and have repeatedly stated that they would be looking to put significant investment into technology as a result.
Such an investment is to not only better align separate Virgin Australia and Velocity websites and apps to improve the customer experience but to also boost revenue for the airline by using Velocity's 'big data' potential to drive engagement with the program from Velocity members and ultimately, Velocity's ability to sell more Velocity Points to partners.
Again from the ASX release above:
The Group will invest significantly in the comprehensive digital re-platforming of both the airline and the Velocity Frequent Flyer program. It will accelerate the Group's vision for the future, to not only improve Virgin Australia's commercial capability and guest experience, but significantly enhance the employee experience and increase the pace of profitable revenue growth, enabling faster and bigger job growth opportunities

VAH ASX announcement – 5 August 2020
With such a focus on Velocity, cocooned in a hybrid model that looks to attract business and leisure customers from both Qantas and Jetstar, it does not appear evident on the surface that the above conclusions represent a sprint to a low-cost model.
But let's delve a bit further.
Ad – Scroll down to continue reading.Minimum spend, terms & conditions apply.
It's all about Velocity Frequent Flyer
For many people watching the Virgin Australia Voluntary Administration process unfold, they are probably scratching their heads wondering why anyone would want to buy into an airline during a pandemic that has resulted in a near-global grounding of all aircraft. It must be even more dumbfounding when hearing that Bain Capital paid around $3.5 billion for the privilege.
Why would Bain want to spend such an amount on an airline whose Domestic and International operations combined hardly returned a cent back to shareholders over the past decade? The answer is the Velocity Frequent Flyer program. A consistently profitable division that has the potential to drive profitable revenue growth through the sale of Velocity Points and IP extracted from its large customer database, along with helping to boost the underlying airline's operations.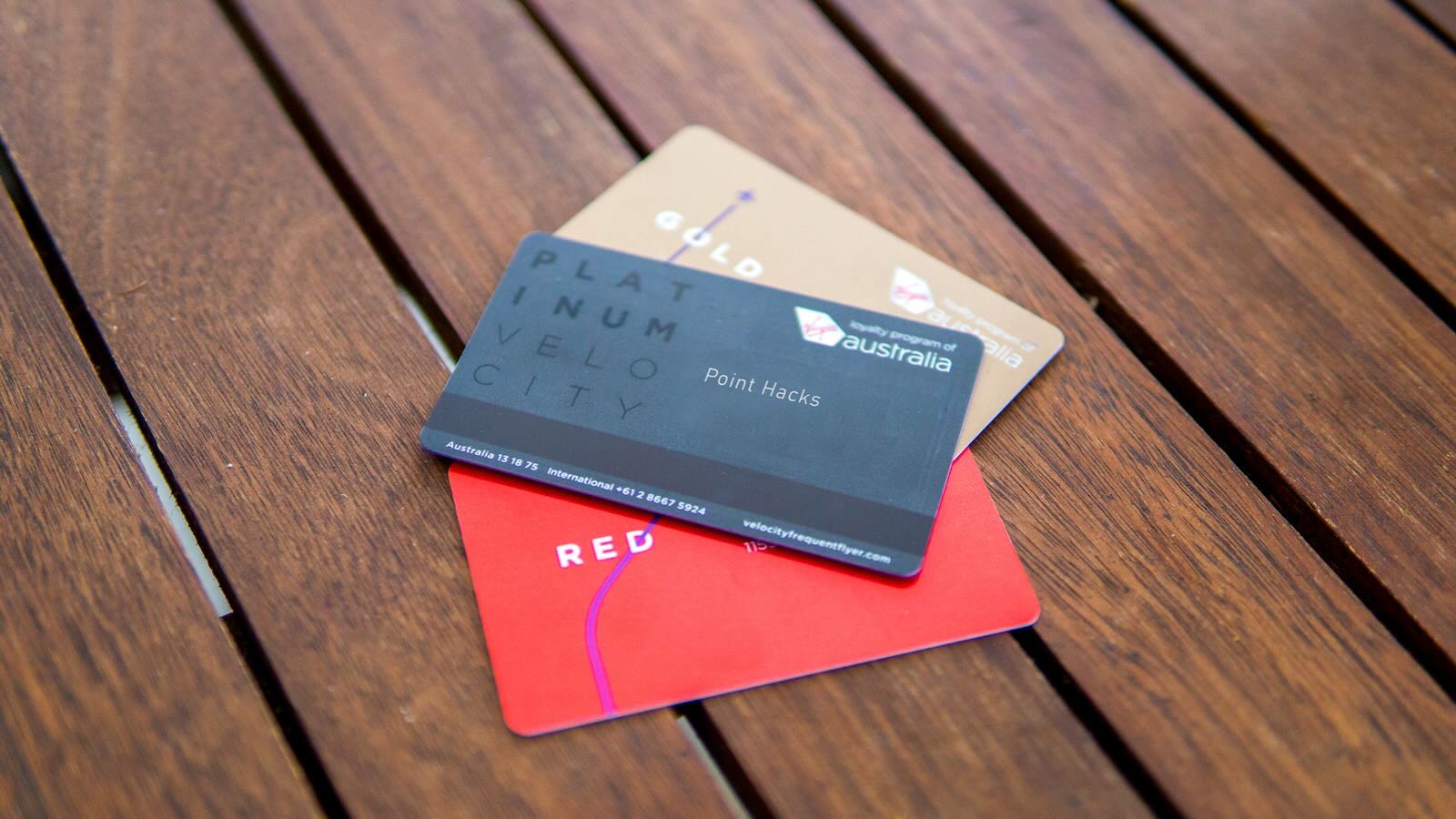 Given Bain's appreciation of the value potential of Velocity, they would be well aware that significantly downgrading the hard product which underpins Velocity would simply pull the rug from underneath the program.
Cutting too much of the hard product runs the risk of removing the aspirational redemption goals of Velocity members and in turn, dissuade them from engaging with the program. Having said this, it does not mean that Bain shouldn't look to make some cuts to right-size the revenue and expenses ratio and set the airline back on a trajectory to profitability. But the cuts need to be sensible and measured. A shift to their stated hybrid model appears to achieve just that.
Jetstar is no Ryanair
You can probably tell by now that I am not jumping on the 'Virgin is becoming a low-cost airline' bandwagon.
But even if I am wrong on this score, and Virgin 2.0 does become a Jetstar clone, remember that Jetstar is not exactly an airline that exhibits all the fears that the media have speculated on above.
Jetstar is no Ryanair. The airline still has lounges through accessing Qantas Club lounges, travellers can still earn Qantas Points and Status Credits along with complimentary baggage and snack or light meal if they purchase the correct fare bundle. And ironically, Jetstar bundles even exceed the benefits of Qantas when it comes to flexibility in making changes or cancelling the fare, which is not something to be scoffed at, especially for value-conscious business travellers.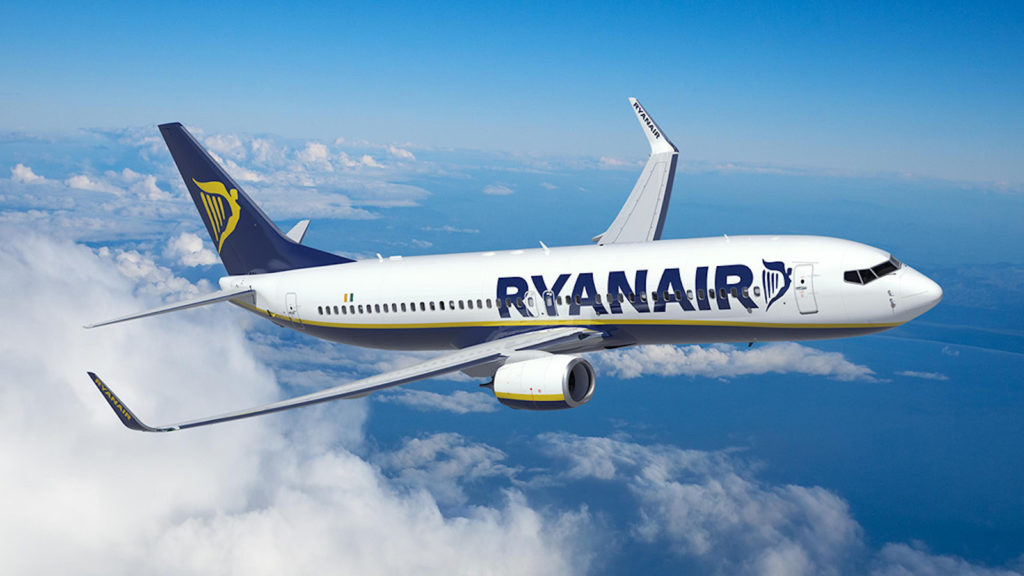 So even if more pare-backed business model emerges for Virgin 2.0 than what was announced to the ASX in August, it is more likely to be a Jetstar model rather than a model adopted in the early years of Virgin Blue, which resembled more of a Ryanair model that lacked lounges and even a frequent flyer program.
But again, I don't think it will come to this.
What will this mean for Virgin Australia flyers?
While there will be changes to travel experience on Virgin Australia in the future, I believe that these changes have been overhyped to some extent.
Most of the 'hard product' cuts appear to be occurring to the areas of the airline that many regular flyers simply don't see, such as with products like 'The Club' lounges that were targeted specifically towards large corporates.
And of course, Bain's aim in reigning in expenses is to materially pull back on one of the airline's highest costs, labour. How this will affect the 'soft product' and overall morale is uncertain at present.
In terms of other areas of the airline, here are my thoughts:
Business Class
Business Class is likely to be retained. Note that Virgin only has eight seats in its Business Class cabin versus 12 Business seats found in Qantas. This was likely a deliberate decision to make the cabin financially viable, noting that Virgin Australia is the challenger brand and at the time of inception, was looking to win business travellers from a previous low-cost offering.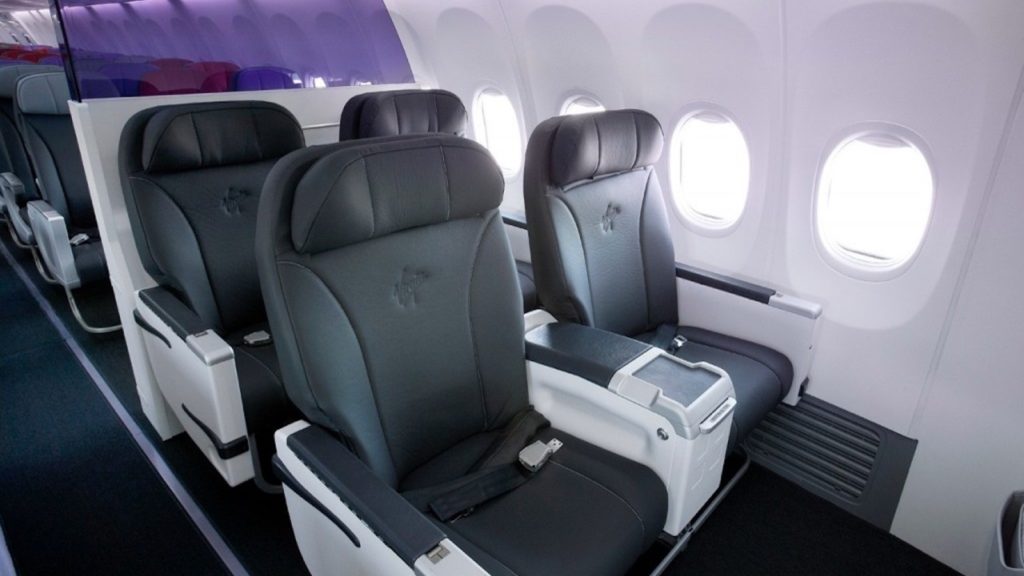 Should Bain take the airline further down market, in line with their commitment to keeping a 'two-class cabin offering,' they could instead opt for a Premium offering, similar to what they previously had in Virgin Blue. A key difference would be that the current 2×2 seating layout would be retained in favour of the previous 3×3 offering, with the middle seat blocked out.
I don't think anyone would seriously believe that Bain would rip out the current Business Class seats and replace them with a 3×3 layout? It is one thing for an airline to not incur the expense of upgrading seats when it is not seen as an urgent requirement but quite another to do so to intentionally downgrade the experience.
Airline Lounge Network
With Bain's focus on growing Velocity Frequent Flyer, it is almost certain that a lounge network will remain in place for the benefit of Velocity Gold and Platinum members along with Virgin Australia Lounge members.
However, the number of lounges that will be retained remains uncertain. The Perth T2 and Alice Springs lounges have already permanently closed, and if further lounges were to get the chop, it would likely be other smaller lounges such as those in Mackay that would most likely be in the firing line.
Also, there are reports that the product offering within the lounges might be pared back, but there are no confirmed details on this so far.
Velocity Frequent Flyer
I suspect that the main elements of Velocity will remain intact, such as status levels and the earning potential continuing to be based on the amount spent for domestic and international short-haul.
Velocity a number of years ago made some changes to make the program more financially viable and pulled back on some of the more generous components of the program. For example, the ability for Platinum members to use their UpGradeMe Platinum Offer benefit was restricted from all fare types to just the most expensive Freedom Economy fares.
Bain may look at changing the number of points required for redemptions, but there are limitations here given the current points requirements are fairly close to those of Qantas Frequent Flyer, and competitive pressure would likely come into play.
Overall, I think there will be some positive and negative changes in this space, but only time will tell exactly what the make-up of the program will be in the future.
On-board catering
Expect to see a return to the 'buy on board' model in Economy Class. Depending on your preference, this may or may not be a welcome development. Those who advocate for 'buy on board' argue that there is greater choice in the food selection, while those that argue against are annoyed at having to get their cash or card out to pay for the snack, and also feel that the airline is 'nickel and diming' for having to pay 'over and above' the airfare.
Business Class guests should continue to receive complimentary meals, but likely to receive one that is a 'time appropriate' meal. Also expect to see the end of signature dishes from well-renowned chefs like Luke Mangan.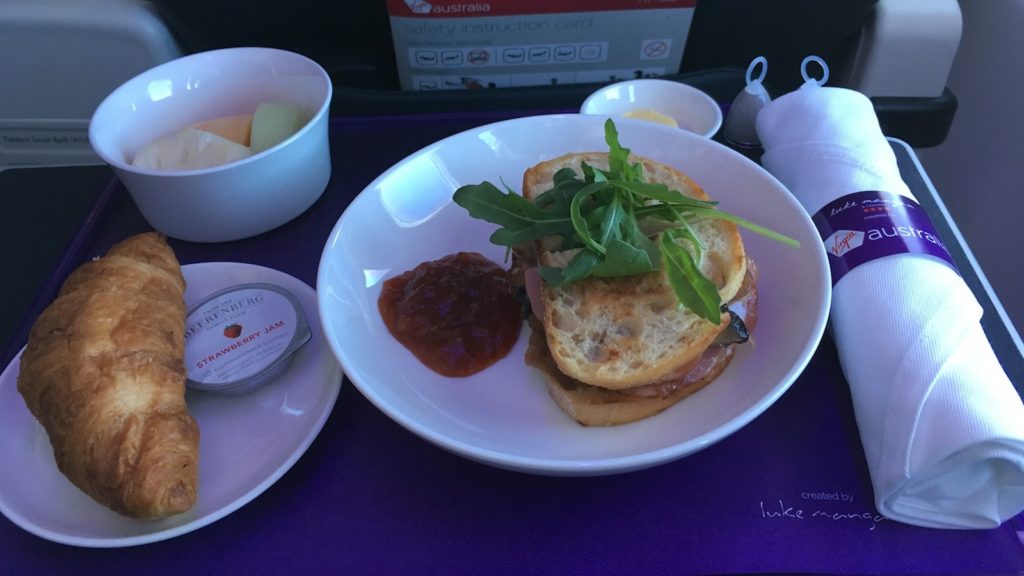 Luggage
The luggage allowance will also likely revert back to 'pay per use', although Velocity Gold and Platinum members will likely continue to receive complimentary baggage as part of their status benefit.
International long-haul
From previous financial accounts, flights to the US were profitable, and assuming demand does pick up in the future, it is foreseeable to see this route again being flown. The most visible change would be the aircraft used, with the former Boeing 777 likely to be dropped in favour of more efficient Boeing 787 Dreamliners.
The route that had shown much promise between Brisbane and Tokyo (Haneda) never had a chance to get off the ground, but this too may be in consideration in the future depending on what transpires with the pandemic and travel demand over the next 24 months.
The true 'hybrid' model
The above changes that I foresee describe a true 'hybrid' model for an airline. If you're looking to see a real-life example of such an airline, I would direct you to Air New Zealand, that has adopted a more low-cost model for its domestic and trans-Tasman routes, but a traditional full-service offering for its medium and long-haul operations.
The former includes much of the 'pay-per-use' concept illustrated above for its hard product, while the latter is an all-inclusive affair.
In terms of soft product, I believe Virgin Australia will look to model themselves along the lines of former Virgin America in the US. This airline was consistently voted as 'the best US airline' by regular travellers over multiple years and fits in with Bain's statements that they want Virgin to 'bring back the fun to flying'.
Summing up
While many people believe that the die has been cast and Virgin 2.0 is heading towards a low-cost future, I am of the belief that the airline will represent a good value hybrid airline, positioned between Qantas and Jetstar and looking to attract both business and leisure travellers.
This will provide Australian-based travellers with continued choice and a continued competitive landscape, one that is set to further increase with the introduction of Rex on the Golden Triangle routes.
Let's hope that 2021 and beyond will prove to be much less turbulent times for not just the Australian aviation market, but for the globe.
We'd love to hear your thoughts about the move of Virgin 2.0 to a hybrid airline in the comments section below
Editor's View: Business is still part of Virgin's playbook
was last modified:
May 2nd, 2022
by