WestJet is a Canadian airline servicing over 100 destinations in Canada, the US, Mexico, Central America, the Caribbean and Europe.
Since May 2016, Qantas Frequent Flyer members have been able to earn Qantas Points on WestJet flights. And as of late 2017, they have been able to redeem their points for award redemptions on WestJet.
Domestic flights in Canada can be quite expensive, even in Economy Class, so this is a welcome redemption option for those who plan to travel within North America.
In this guide, I explain when using points might be of good value; outline some of the routes and aircraft that WestJet operate; and provide step-by-step instructions on how to make a booking.
Shift from low-cost to full-service carrier
WestJet started off as a low-cost carrier in 1996 but has since morphed into a full-service carrier. It created an ultra-low-cost subsidiary called Swoop in mid-2018, which provides service between Canada and leisure destinations such as Florida, Las Vegas and Mexico. Qantas Points cannot be used on Swoop flights.
This is similar to what Virgin Australia did, starting off as the low-cost airline Virgin Blue, then transitioning to a full-service carrier in 2011. The airline also acquired Tigerair Australia, which has become a low-cost subsidiary.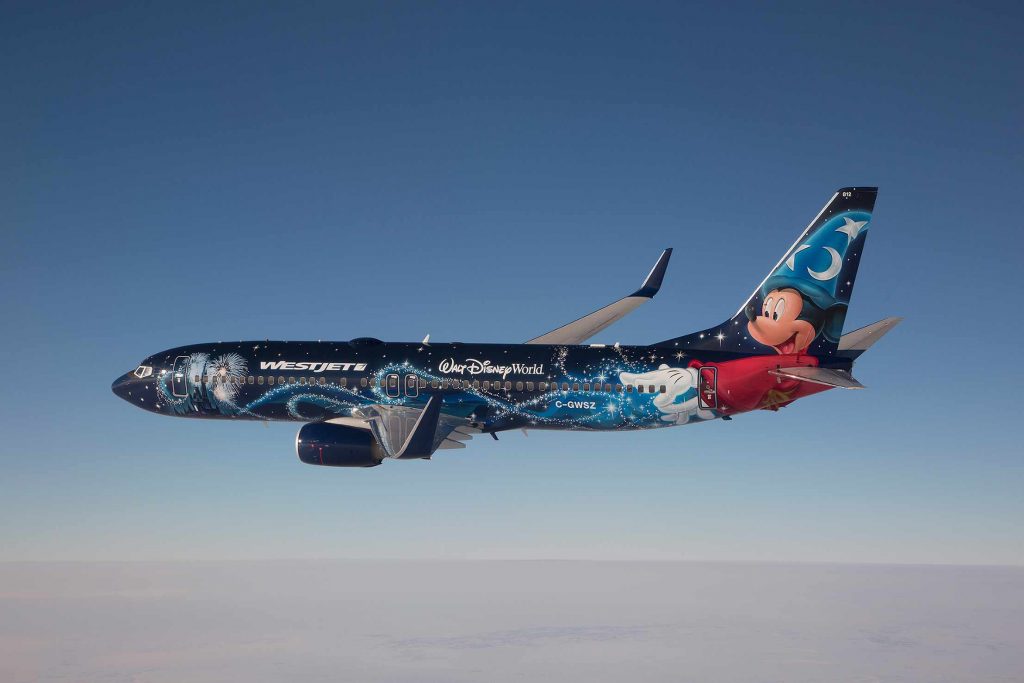 Routes, aircraft and cabins
Routes
WestJet's hubs are in Toronto, Vancouver and Calgary. It has focus cities in Edmonton, Halifax and Winnipeg.
With over 100 destinations, we can't list them all, but below are some example routes that WestJet flies and how many Qantas Points are needed for a one-way flight. Airports in bold have nonstop flights to/from Australia.
| Origin | Destination | Economy | Premium Economy* | Business* |
| --- | --- | --- | --- | --- |
| Halifax | Deer Lake | 10,000 | 15,000/15,800 | |
| Vancouver | Los Angeles | 14,000 | 21,000/23,700 | |
| Vancouver | San Francisco | 14,000 | 21,000/23,700 | |
| Toronto | Bermuda | 14,000 | 21,000/23,700 | |
| Calgary | Toronto | 20,000 | 30,000/34,500 | |
| Toronto | Varadero (Cuba) | 20,000 | 30,000/34,500 | |
| Edmonton | Toronto | 20,000 | 30,000/34,500 | |
| Vancouver | Toronto/Montreal | 20,000 | 30,000/34,500 | |
| Calgary | Houston | 20,000 | 30,000/34,500 | |
| St John's | Dublin | 20,000 | 30,000/34,500 | |
| Toronto | Turks & Caicos Islands | 20,000 | 30,000/34,500 | |
| Toronto/Calgary/Edmonton | Los Angeles | 20,000 | 30,000/34,500 | |
| Honolulu | Vancouver/Calgary | 24,500 | 42,000/48,500 | |
| Calgary | Varadero (Cuba) | 24,500 | 42,000/48,500 | |
| Halifax | Glasgow | 24,500 | 42,000/48,500 | |
| Halifax | Paris | 24,500 | 42,000/48,500 | |
| Vancouver/Calgary | London | 30,200 | 52,500/59,000 | 65,000/75,000 |
*Pricing for bookings made before/after 18 September 2019
WestJet has a really good timetable feature on their website where you can see all their nonstop routes and the days/dates those flights operate. This will help you isolate which days to search for WestJet redemption availability.
Aircraft & cabins
Business Class
There is only one aircraft that WestJet operates that has a real Business Class cabin and that is on their Boeing 787 Dreamliners.
You'll find an excellent reverse herringbone seat very similar to the one found on Virgin Australia and American Airlines' 777 aircraft. (This video is worth watching if you can get past the awkward smiling stare at the start.)
This aircraft can be found mainly on flights between:
Calgary and London, Paris, Dublin & Rome
Toronto and London
Toronto and Calgary
Calgary and Maui
Vancouver and London (from 26 April 2020)
Interestingly, when WestJet launched this aircraft in mid-2018, it co-opted Qantas' tagline and font on its livery.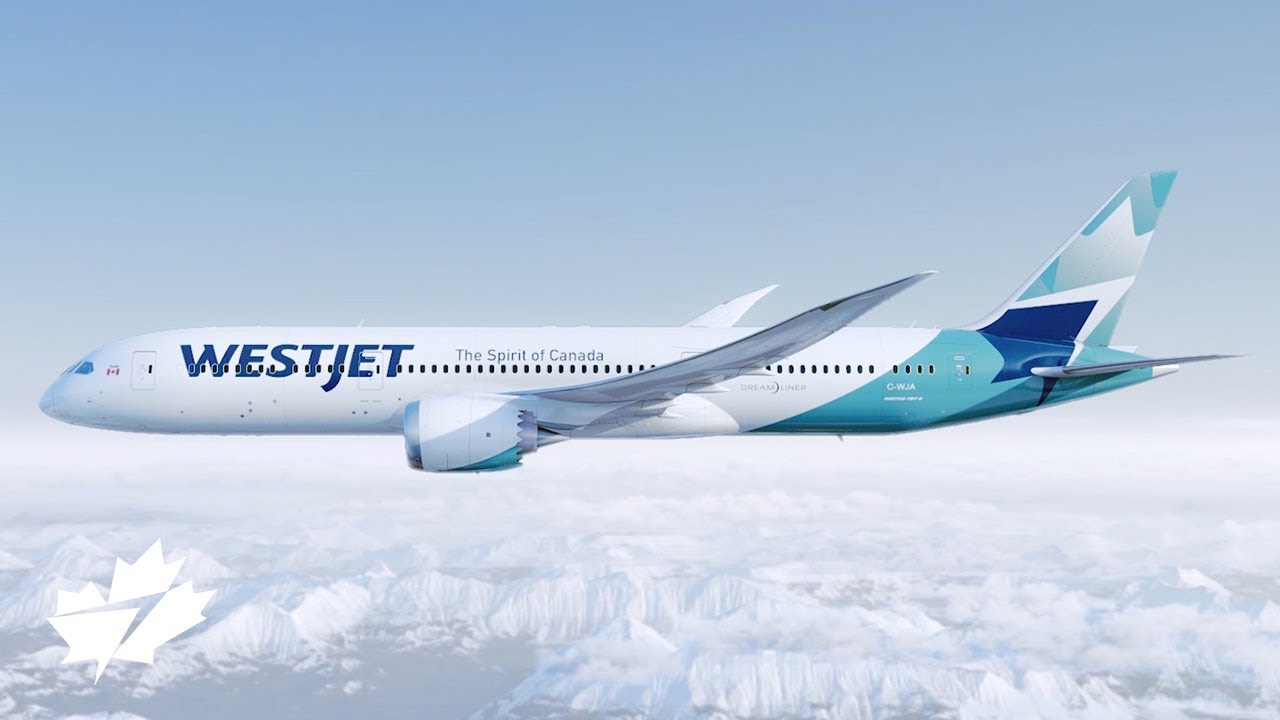 Premium Economy Class
There are four—that's right, four—different versions of this product, which WestJet just calls 'Premium' (it used to be 'Plus').
The best one is on the Boeing 737 MAX, which has recliner seats in a 2-2 layout. It's very similar to what you'd find in Qantas and Virgin Australia Business Class.
The second-best product is on the Dreamliner, which is set up in a 2-3-2 configuration.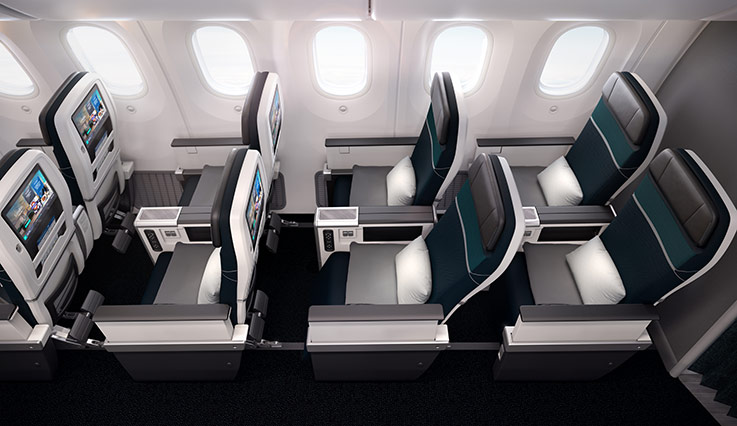 WestJet has four former Qantas 767s, which feature old recliner seats in a 2-2-2 configuration.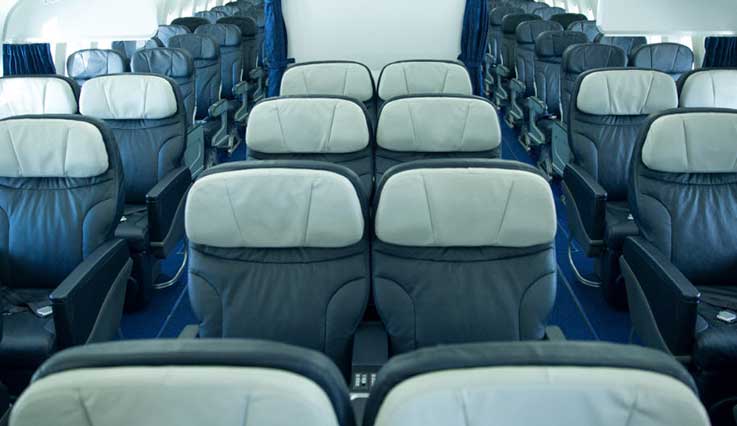 And, finally, the most common version is found on the Boeing 737, which is WestJet's most used plane. Unfortunately, this is a disappointing product, due to the fact it is just an Economy Class seat with the middle seat blocked, much like on intra-European Business Class flights. This aircraft is due to be retrofitted with the 737 MAX product, but the timeline for this is unknown.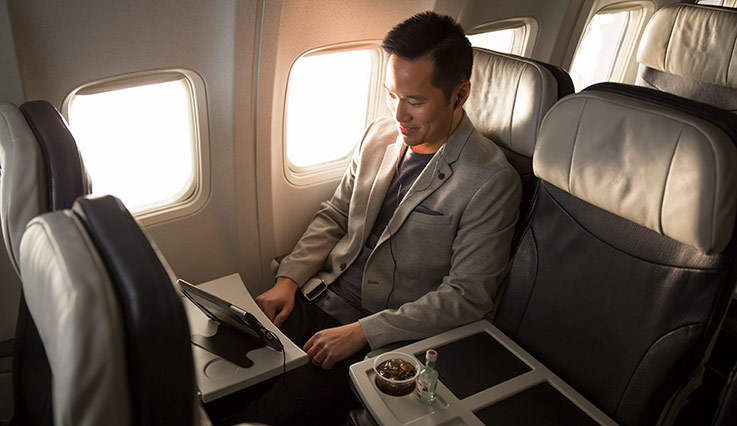 Economy Class
WestJet operates a pretty standard Economy Class cabin, much like you'll find on other airlines.
Note that the only aircraft to feature seatback entertainment monitors is the Dreamliner. For other flights, be sure to load content onto your device before boarding.
When should I use my Qantas Points for WestJet flights?
Economy Class tickets on flights may be best purchased with cash unless it is a last-minute purchase or during a peak travel period like summer holidays.
For example, let's take Vancouver to Montreal. This nonstop flight in three weeks' time would cost CA$498:

An Economy Class award seat on the same flight will cost 20,000 Qantas Points + CA$45 in taxes and fees.
When taking into account the exchange rate, this award redemption would, therefore, give you a per-point value of ~2.5 Australian cents. This is above our valuation of Qantas Points at 1.9c apiece, which means I give it the tick of approval.
However, the same flight booked more in advance would only cost CA$263, giving you a much lower per-point value of only 1.2 cents.
So be sure to do your research and target redemptions on flights that have a higher revenue cost.
Award availability considerations
There seems to be plenty of Economy Class award availability with WestJet, with at least two seats available on most days and flights that I searched for.
However, I was unable to find any award availability for Premium Economy or Business Class travel. Perhaps Qantas members are blocked from using their points for these cabins. Please share in the comments below if you have had success with this.
Ad – Scroll down to continue reading.Minimum spend, terms & conditions apply.
Do you need to call to book or can you do it online?
It is best to search for and book your WestJet flights online in order to avoid the phone booking fee.
However, if you find that there is a WestJet route unavailable to book online, do phone Qantas, and explain that it could not be found on the website. More often than not, they'll waive any service fees.
How to redeem Qantas Points for WestJet flights
See if WestJet operates the route with their route maps and timetables
Check points pricing online, either via confirming route distance at Great Circle Mapper and looking at the Classic Partner Flight Reward table, or as part of the booking process on Qantas.com
You'll see the applicable taxes along with the points pricing as you try to make a booking—only if you have enough points in your account
Make sure you book through the Qantas website to avoid phone booking fees
Lounge access
The only WestJet passengers that have complimentary access to airport lounges are those travelling in Business Class on the 787 aircraft.
WestJet currently utilises third-party lounges in airports it flies to. However, they will open their own lounge in Calgary around July-October 2020.
For other passengers holding a credit card with Priority Pass benefits, you'll be able to access lounges regardless of which cabin you are travelling in. They include the highly-rated Plaza Premium lounges.
Alternative redemption options
There are no other easily-accessible redemption options for WestJet.
However, the most obvious alternative for Australia-based travellers is to redeem KrisFlyer miles or Asia Miles for Air Canada flights. Generally, it is best to use Asia Miles on shorter domestic flights and KrisFlyer miles on longer ones.
Summing up
Canada can be an expensive place to fly around. That's because they basically have only two full-service airlines and two low-cost airlines in a duopoly structure (like we have here in Australia). Therefore, having the option of using Qantas Points to offset this cost on WestJet flights is a welcome one.
Just note that it will often make sense to use cash to buy an Economy Class ticket and save your Qantas Points for one of these best uses.
Have you redeemed your Qantas Points for flights with WestJet? Share your experience in the comments below!
Related articles
Read the Point Hacks guide to using Qantas Points for flights on partner airlines here.
Supplementary images courtesy WestJet and Plaza Premium.
How to use Qantas Points for WestJet flights: avoid expensive domestic flights in Canada
was last modified:
November 29th, 2021
by