As Virgin Australia slowly but surely comes out of voluntary administration (granted, with a few hiccups), affected customers will be glad to know that Future Flight Credits are now being issued for cancelled and changed flights.
Of course, a refund would have been nicer, but these are only available to those who had purchased a fare that specifically allowed for refunds. But bear in mind that with Virgin Australia falling into voluntary administration, there was a chance that ticketholders would become 'unsecured creditors' and left with practically nothing to show for it.
With the Future Flight Credits, Bain is at least preserving the goodwill of its customers for the relaunched airline, which is crucial if it is to succeed in the near future. With that out of the way, here's how to use those credits to make a new booking.
What is the Virgin Australia Future Flight Credit?
The Future Flight Credit (FFC) is given to customers with cancelled Virgin Australia bookings. The full amount of the unused credit is now in a Travel Bank and ready to use online. Bookings have to be made by 31 July 2022, with travel up to 30 June 2023.
Take note that the FFCs can only be used on specific domestic fares, under the name of any passenger. Some flights will not be bookable for FFCs once availability runs out, even if cash tickets are still for sale.
Eligible domestic fares are:
Getaway (Economy)
Elevate (Economy)
Freedom (Economy)
Business Saver
In addition, FFCs can be used for Virgin Australia flight extras such as:
Economy X (extra legroom) seating
Prepaid excess baggage
Lounge experience passes (once available)
Unaccompanied minor and pet travel bookings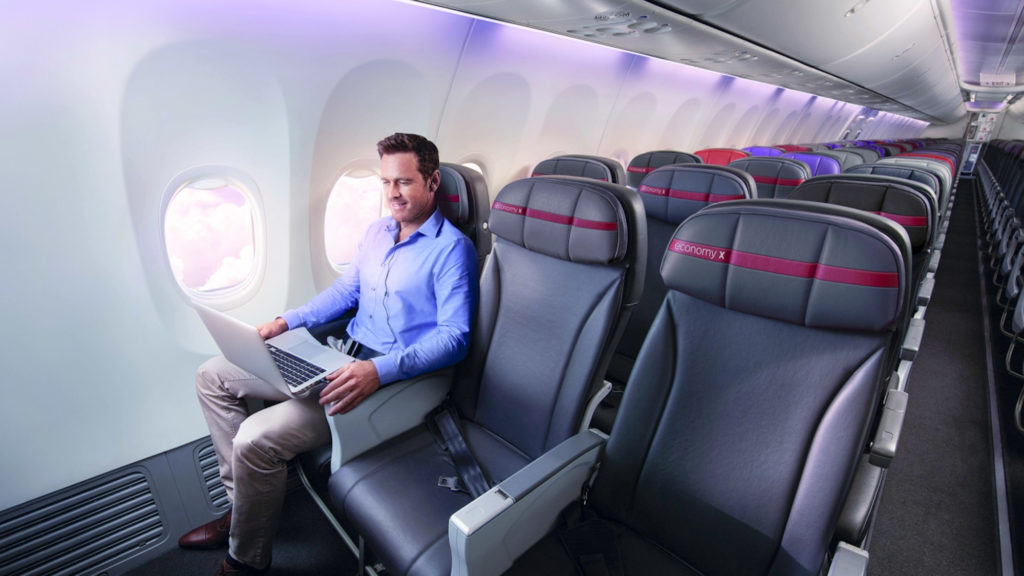 Ad – Scroll down to continue reading.Minimum spend, terms & conditions apply.
How do I use a Virgin Australia Future Flight Credit?
Eligible customers should have received an email by now, which outlines your Future Flight Credit Travel Bank account number and username. You will need these details on hand when booking.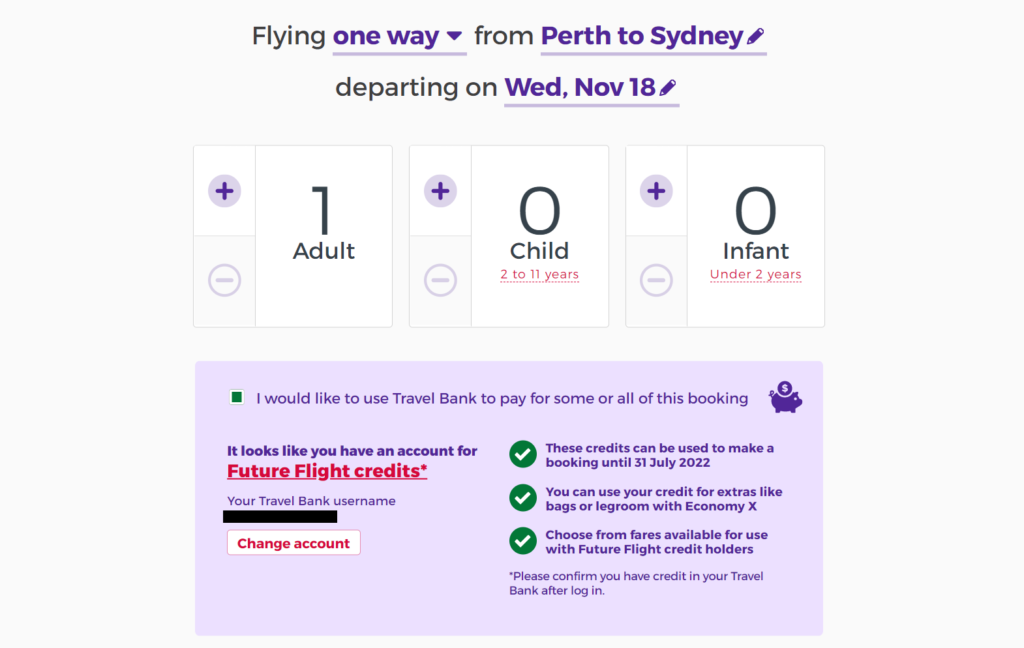 Head to the Virgin Australia website. Ensure 'Use points + pay' is unticked, as you can't use Velocity Points with an FFC.
Enter your origin, destination and travel dates.
Choose the number of passengers. On this same page, tick "I would like to use a Travel Bank to pay for some or all of this booking". Click 'Continue to flights'.
On the flight selection page, eligible fares will show a red 'Special fare' banner if it's able to be booked with a Future Flight Credit.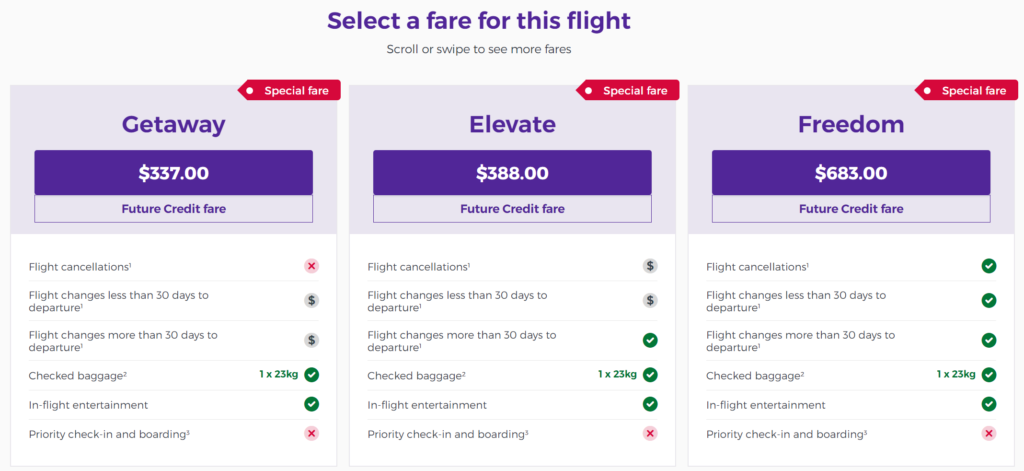 From this stage, choose your desired flight and check-out as usual. You will need your Travel Bank account password to continue.
Can I cancel a Virgin Australia Future Flight Credit fare?
Virgin Australia fares booked with Future Flight Credits generally share the same change and cancellation policies as normal. You can review these policies on the Domestic Fares page, which has special sections for FFCs in orange text.
In general, these rules apply:
Getaway fares can't be cancelled. Change fees may be waived depending on the current COVID-19 travel policy.
Elevate fares may be cancelled with a $70 fee until midnight prior to departure. The remaining fare will return to your Travel Bank.
Freedom fares can be cancelled with no fee prior to scheduled departure.
Business Saver fares can be cancelled with a $50 fee until midnight prior to departure. The remainder will return to Travel Bank.
Summing up
Hopefully, our Point Hacks readers are able to make the most of Virgin Australia's Future Flight Credits. It's not an ideal situation to be in for anyone involved, but chances are domestic restrictions will start to lift in the foreseeable future, and make use of those credits to explore more of our backyard.
If you have a choice between using Velocity Points or Future Flight Credits for a booking, I would recommend consuming up your credit first if possible, as that was paid with 'real money' in the past.
Your Velocity Points may still be good for Business Reward bookings and upgrades down the track, as long as the new owners Bain fulfil their commitment to keeping Virgin Australia as a 'hybrid' airline.
Frequently asked questions
Can I purchase a flight with my Velocity Points and my Future Flight credit?
No. Unfortunately, you won't able to combine your Points and Future Flight credit to make an initial booking.
Can I use the Future Flight credit to book flights on Virgin Australia's airline partners?
Also no. Credits can only be used on Virgin Australia-operated domestic flights. Even Alliance-operated codeshare flights are excluded from usage.
What happens if I can't find availability on my desired flight?
If you're not able to use your credit on your desired flight, then you'll need to try alternate dates, routes or flights.
How to use Virgin Australia's new Future Flight Credits
was last modified:
August 25th, 2023
by