Hawaii is a popular destination for travellers from Australia. As such, we often get questions like this one in the Questions & Answers section of our website:
What is the likelihood of obtaining three seats in Qantas Business Class to Hawaii? Any tips?
This is a really great question, so I've decided to revamp our guide on how to use your frequent flyer points to fly in comfort to the Hawaiian Islands.
The test
I looked at nonstop flights between Honolulu and three Australian airports:
If you live in another city in Australia, you can tag a connecting flight on Qantas, Virgin Australia, Jetstar or Tigerair to fly out of one of the East Coast gateways.
Sydneysiders have three carriers to choose from: Qantas, Hawaiian Airlines and Jetstar; from Brisbane, there is a service with Hawaiian Airlines; and from Melbourne with Jetstar.
The crux of this post is to compare the Business Class offerings, as they generally offer the most per-point value. Economy flights are usually best bought with cash. However, there are exceptions to that rule.
Finally, I've focussed on redemptions through the three of the most accessible frequent flyer programs in Australia: Qantas, Velocity and Asia Miles. However, you can also find good value in buying American Airlines AAdvantage miles for travel on Qantas and Hawaiian Airlines as well as Alaska Airlines Mileage Plan miles for travel on Qantas.
An important note about award availability
Finding award space in premium cabins on nonstop flights between Australia and the US (including Hawaii) is one of the hardest things to do in the frequent flyer world.
As such, you will find the most award availability to/from Hawaii when the award calendar first opens up. That's 11-12 months before departure (depending on the frequent flyer program).
Also note that it is extra hard to find more than two Business Class award seats on each flight. On top of that, during school holidays it's almost impossible to find availability.
Given those factors, if you are a family, then it is probably worth saving your points for a trip somewhere else.
All redemption pricing in this guide is for one-way travel.
Nonstop flights from Australia to Hawaii
Ideal option: Qantas A330 Business Class from Sydney for 75,000 Asia Miles or 82,000 Qantas Points
Warning: there are hardly ever any Business Class award seats open on this route. Furthermore, upgrading is near-to-impossible as the cabin fills with passengers on paid tickets.
However, if you can find an open seat (or two), you'll get a comfortable, lie-flat bed, excellent food and professional service. Plus, there is direct-aisle access from every seat.
Unfortunately, you'll get access to the mediocre Qantas International Business Lounge in Sydney. It's the same case in Honolulu, although there is word that this lounge is due to be upgraded. In the meantime, a good alternative is the combined Japan Airlines-American Airlines lounge in Honolulu.
(Until 17 September 2019, this redemption costs 10,000 Qantas Points less.)
Most realistic option: Hawaiian Airlines A330 Business Class from Brisbane/Sydney for 65,000/78,000 Velocity Points
Hawaii's flag carrier accounts over half of the traffic at Honolulu International Airport. I rank it as number 4 out of the 11 US airlines, which is solid.
It has upgraded its Business Class product on long-haul routes, including those to Australia. Like on Qantas, you'll get a lie-flat seat, albeit with no direct-aisle access for window passengers.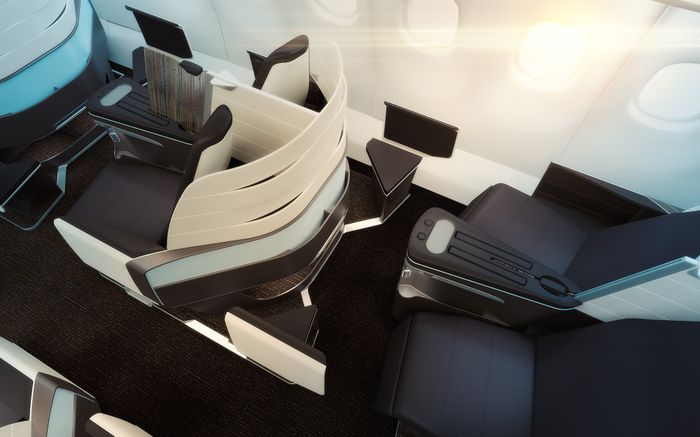 You'll also save 13,000 Velocity Points by flying out of Brisbane rather than Sydney (65,000 vs 78,000).
To search for an award seat on Hawaiian Airlines, follow the instructions in this post.
You can also use your Velocity Points on 'First' or Economy Class inter-island travel between the Hawaiian Islands. However, it's best to save your Velocity Points for travel on Hawaiian Airlines between Hawaii and the US mainland, as well as Hawaii and Australia. More on that here.
Backup option: Jetstar 787 'Business' Class from Sydney/Melbourne for 61,500 Qantas Points
'Business' Class on the Dreamliner is arranged in a 2-3-2 configuration, with leather recliner seats.
These seats do not go flat, which can be uncomfortable on a 10- to 11-hour flight. They're similar to what you'd find on a domestic Business Class flight with Qantas or Virgin Australia.
You'll get complimentary meals and beverages, inflight entertainment and a 30kg baggage allowance. However, unless you hold elite status with Qantas or are a Qantas Club member, you won't get lounge access before a Jetstar Business Class flight redeemed with points.
Jetstar's award chart is 20% cheaper than for travel on Qantas. If you are flying out of Sydney and are lucky enough to find availability on Qantas, it is definitely worth paying extra to access the superior product. If you are flying out of Melbourne and need a direct flight, then Jetstar is your only option; otherwise, you could connect through Sydney.
We have more information on making a booking in our guide on how to redeem Qantas Points for Jetstar flights.
(Until 17 September 2019, this redemption costs 3,900 Qantas Points less.)
Do you only have enough points for one-way in Business Class?
Most Honolulu-bound flights departing Australia are overnight ones; all return flights leave Honolulu in the first half of the day.
That means that if you only have enough points to fly Business Class in one direction, I suggest doing that on the way to Hawaii rather than the way back to Australia so you can get a good sleep to kick off your trip.
One-stop alternatives for flights from Australia to Hawaii
If you cannot find award space on nonstop flights and you have more transit time up your sleeve, you may consider flying: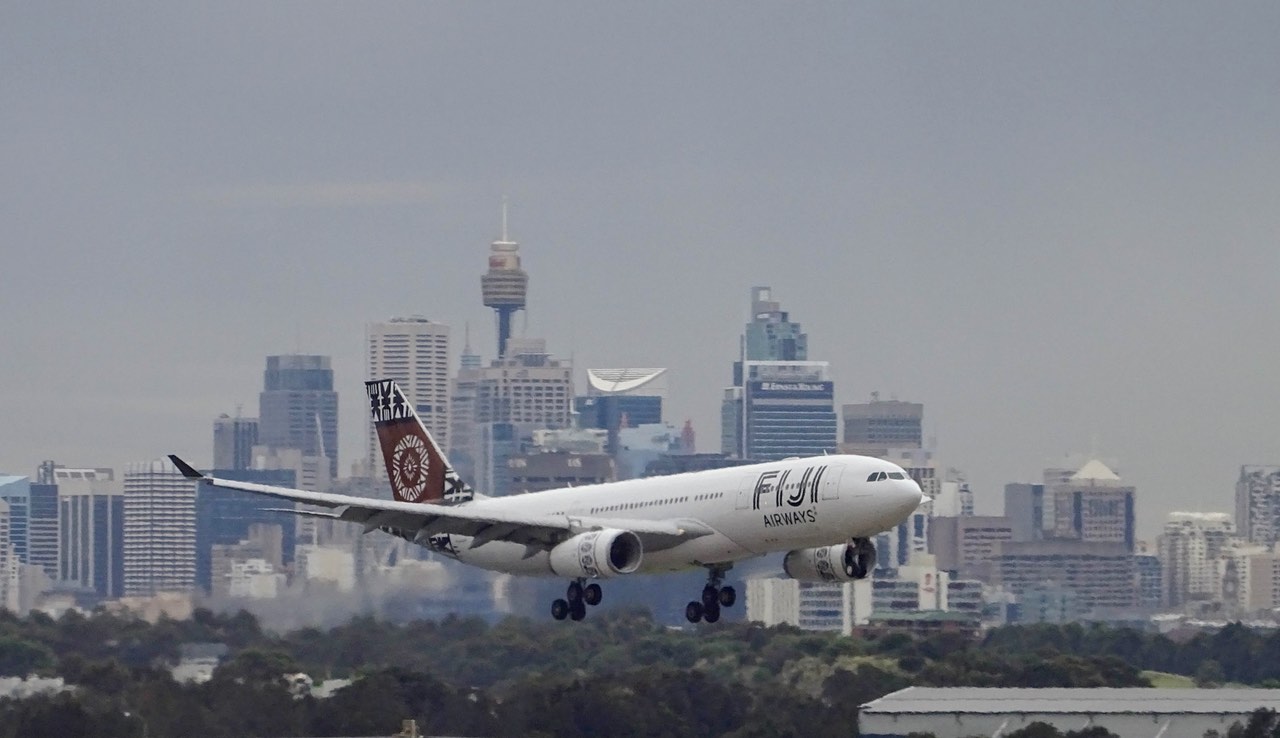 Summing up
If I were looking to head to Hawaii, I would firstly plan a year in advance.
Secondly, I'd aim to use my Qantas Points to snag a seat on Qantas' excellent A330 from Sydney. Jetstar would be a backup from Sydney or Melbourne if I didn't see a better use for those points on another trip.
If I had access to Velocity Points, I would definitely check out flying with Hawaiian Airlines. They have better award availability than Qantas.
In the case I had time to transit via another country, I could consider flying through Fiji, New Zealand or Asia.
If I didn't care so much about flying in Business Class, then I would just use cash to purchase an Economy ticket.
Finally, if I were travelling with a larger group and/or during school holidays, then I would probably cut my losses and not spend too much time searching for award availability. That's because of the very slim chances of finding multiple Business Class award seats.
To save myself time, I would prefer to direct my efforts to one of these best uses of points.
Have you had success booking award travel to Hawaii? We would love to hear about it in the comments!
---
Do you have a points-related question?
Search the Point Hacks website using the Looking For Something? box (located to the right-hand side of any post) to see if we have already answered your question in a previous post.
You can submit your question in the Questions & Answers section of our website and someone from the Point Hacks Community, whether another reader or one of our team members, will hopefully be able to help you out.
Supplementary images courtesy Hawaiian Airlines.
How to use your points to fly from Australia to Hawaii
was last modified:
October 5th, 2021
by