Tight connections aren't usually fun. They're a stressful mix of running from one gate to another and wondering whether you'll actually make it to your destination that day. But when you're a Delta 360° member, that mad dash becomes an experience to savour.
Forget running. When you're a VIP, a Porsche is dispatched to meet your incoming flight and drive you straight to the next one. That's just one of the perks that awaits those among Delta's invitation-only ranks.
How to get Delta 360° status
Delta 360° is the airline's counterpart to rival hush-hush experiences such as American Airlines ConciergeKey and United Global Services. In general, these invitation-only tiers recognise those who spend the most with that airline. They can also be used as a reward for people with considerable influence over others' travel spends.
The exact path to the inner sanctum is never openly disclosed. But Delta is willing to share a couple of hints. 'An invitation into Delta 360° is based on your overall investment with Delta,' the airline confirms. 'If you're selected to join, we'll contact you directly.'
It's understood that usually, those who qualify for Delta 360° would far surpass the regular requirements of Diamond Medallion status. That's Delta's public, above-Platinum SkyMiles tier – broadly in the same league as Qantas Platinum One.
Delta has another clue to share as well. 'Delta 360° is an annual, invitation-only program for our top SkyMiles Members, offering an exclusive suite of benefits and services even beyond Diamond Medallion status.'
Ad – Scroll down to continue reading.Minimum spend, terms & conditions apply.
Benefits for Delta 360° members
So, what's all the fuss about with Delta 360°? Well, it starts with a team of 'Elite Services' agents who monitor these members' journeys in the background. If there's a delay, cancellation or other disruption, Delta 360° members can expect the highest priority when it comes to securing another seat to their destination.
In fact, if a Delta 360° cardholder has a particularly tight connection, they may even get a helping hand to make their flight and avoid a delay entirely.
At major hub airports, Delta has a fleet of Porsche vehicles on standby. These exist to drive VIPs directly from one flight to the next, right across the airport tarmac. When this happens, travellers don't even set foot in the public airport terminal. They take a side door out from the aerobridge directly down to the car, and sneak up to their next flight in the same way. Now that's treatment befitting a superstar!
Porsche tarmac transfers can never be pre-booked. They're almost always on a 'surprise and delight' basis, with regular Diamond Medallion members on the shortlist for this perk too where availability permits.
Other benefits for Delta 360° members include having the highest priority for flight upgrades and a 24/7 contact line for any enquiries. Except for the Porsche perk, the Delta 360° experience is less about the bling, and more about the personal touch.
Case in point, I recall sitting in a Delta Sky Club a few years back. A traveller nearby had just learned of their bump up to Delta 360°. Staff came over and presented them with a handwritten card, signed by all of the lounge staff as a small gesture, welcoming them to the VIP life. It was very well received.
Lounge access for Delta 360° members
Delta 360° isn't a completely standalone frequent flyer tier. Members are designated as being 360° alongside their regular SkyMiles frequent flyer tier. Therefore, most members invited to the invitation-only ranks are recognised as '360° Diamond Medallion' members.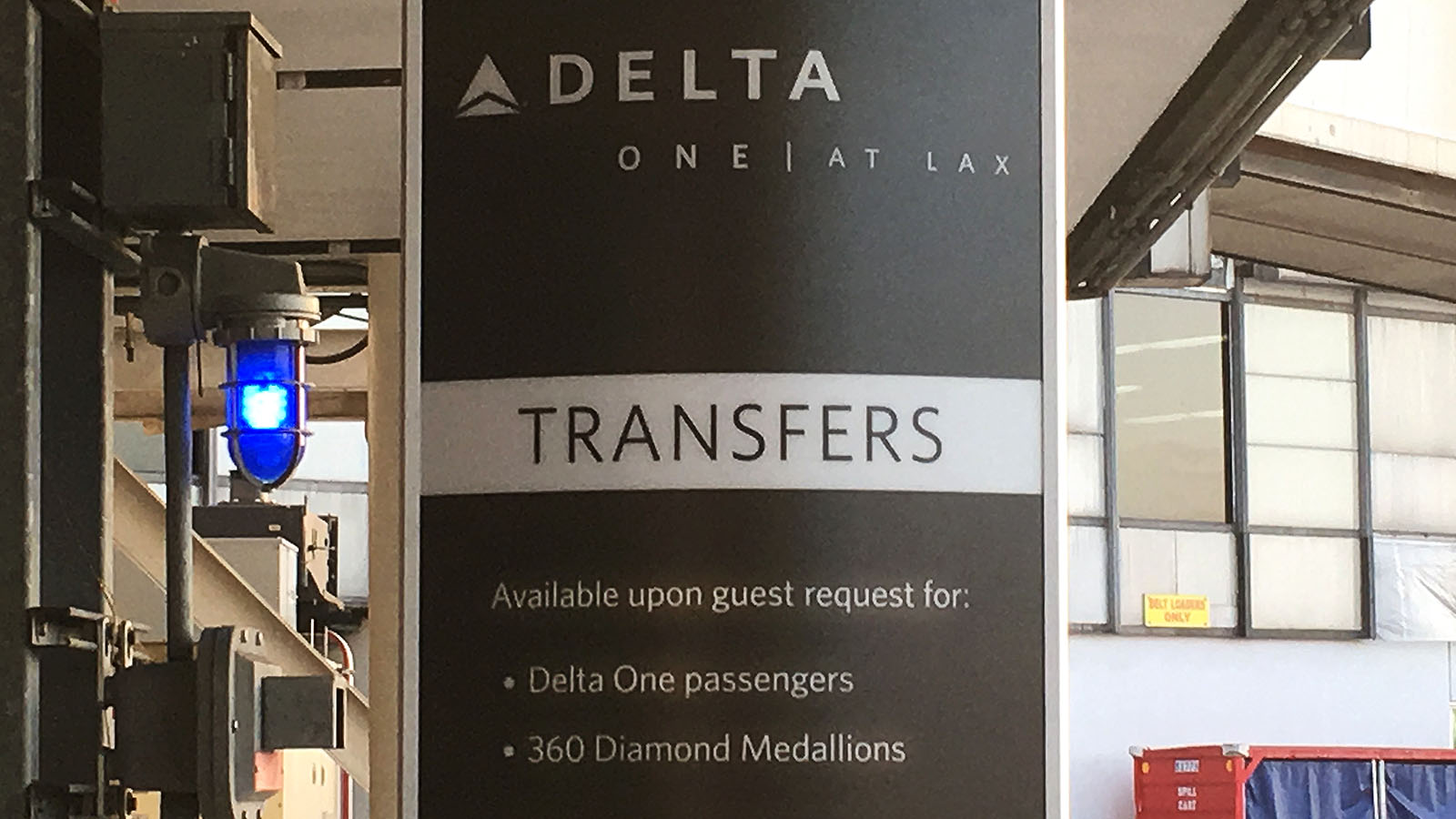 But that same priority carries over to airport lounge access. There aren't any secluded lounges exclusively for Delta 360° members. This places access in line with the traveller's Sky Club membership or Medallion status.
To lend a helping hand though, Delta 360° members can get a complimentary Sky Club Executive membership by selecting this as a 'Choice Benefit'.
This provides lounge access for the member whenever travelling with Delta – even on US domestic flights. It also allows two adult guests to join the member in the Sky Club at no charge.
Delta 360° cardholders also aren't subjected to Delta's newest lounge access rule. That is, Sky Clubs can only be entered within three hours of departure time, unless connecting in between flights. Those among the VIP ranks remain able to enter Sky Club locations at any time on the day of travel, even for point-to-point journeys.
During peak times when there's a line to access the Sky Club, Delta 360° members can slip down the priority queue, normally reserved for those flying Delta One.
As for how these benefits evolve over time, 'Delta Air Lines is the sole arbiter for any Delta 360° benefits,' the airline advises. 'Benefits are subject to change at any time in Delta's sole discretion, without notice.'
Summing up
Some secret frequent flyer levels grant access to private, unmarked airport lounges. For instance, that's a key benefit of the Qantas Chairman's Lounge, Virgin Australia Beyond and Air New Zealand Elite Priority One.
Delta 360° is instead more about the 'soft' benefits. For instance, having a helping hand during tight connections or when disruptions occur. Knowing you'll be looked after gives you even more confidence when scheduling meetings and other activities on the ground. Even if you're a little delayed, you know you'll still get there in good time.
When you're always taking to the skies, that benefit might mean more than any airport lounge.
Also read: United Global Services: the hush-hush tier above Premier 1K
Featured image courtesy of Delta Air Lines.
---
Stay up to date with the latest news, reviews and guides by subscribing to Point Hacks' email newsletter.
Delta 360° offers Porsche tarmac transfers for the airline's most elite flyers
was last modified:
October 19th, 2023
by