After a very average three-night stay at the Holiday Inn Express in Cape Town, I decided to change hotels and treat myself for my birthday in December 2016, booking my last night in South Africa at The Westin.
Read more in our destination guide to South Africa.
Research & Booking
The Westin is ranked #20 out of 106 hotels in Cape Town on TripAdvisor, which is not amazing, but it is the highest-ranked chain hotel in the city.
At the time of writing this review, this property was classified as an SPG Category 5 property, costing 12,000-16,000 Starpoints per night.
Due to the merger of SPG into Marriott Rewards, this is now a Marriott Category 5 property, costing 30,000/35,000/40,000 Marriott Rewards points per night (off-peak/standard/peak).
I booked a standard Deluxe Room directly through Starwood for ~$235 AUD, knowing that as an SPG Gold member (which I automatically have because I am an American Express Platinum Card Member) there was a very good chance that I would be upgraded to a superior room, which I was. They placed me in a Grand Deluxe Room, which costs ~$70 AUD more than a standard Deluxe Room.
I had zero points in my SPG account due to emptying it with redemptions this year, however, that could offer good value to you if you can buy (or have bought) points for less than the cash cost of the room.
As for other options, I would strongly recommend avoiding the Holiday Inn Express in the CBD area, as it is quite cramped and the internet speed is frustratingly slow. The only reason we booked three nights there is that I had some IHG points lying around and it cost a reasonable 45,000 points for the three nights. I complained about the terrible internet speed and signal strength to IHG Service on Twitter and they refunded me 30,000 points for two of the nights.
The Room – Grand Deluxe Room
The 12th floor and up are for elite Marriott members, requiring a special keycard to access the floor. My room was on the 12th floor and faced the beautiful V&A Waterfront.
The style of the hotel has a modern business feel, as it is located within the International Convention Centre. The layout of the room affords good privacy between the lobby, sleeping area and bathroom.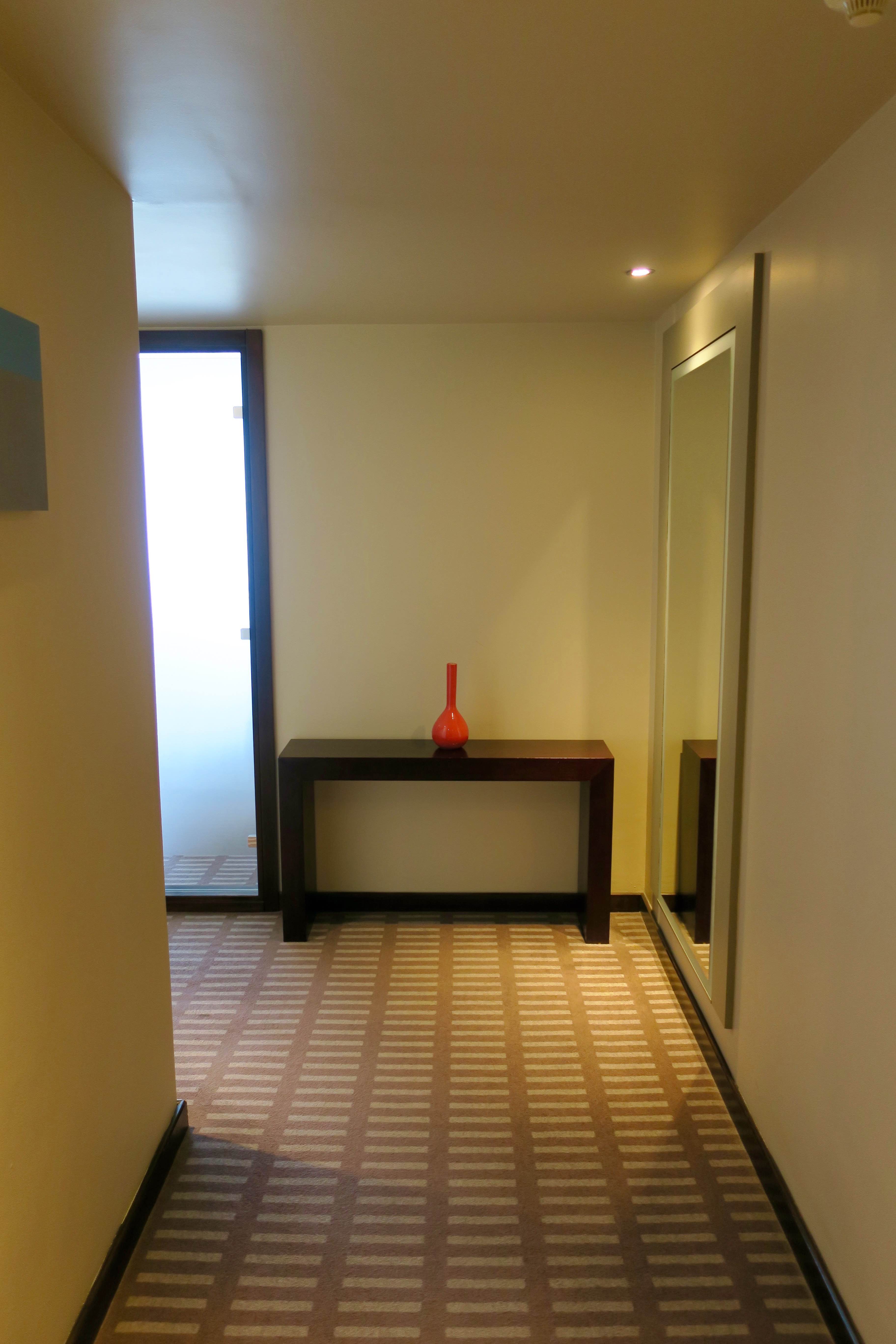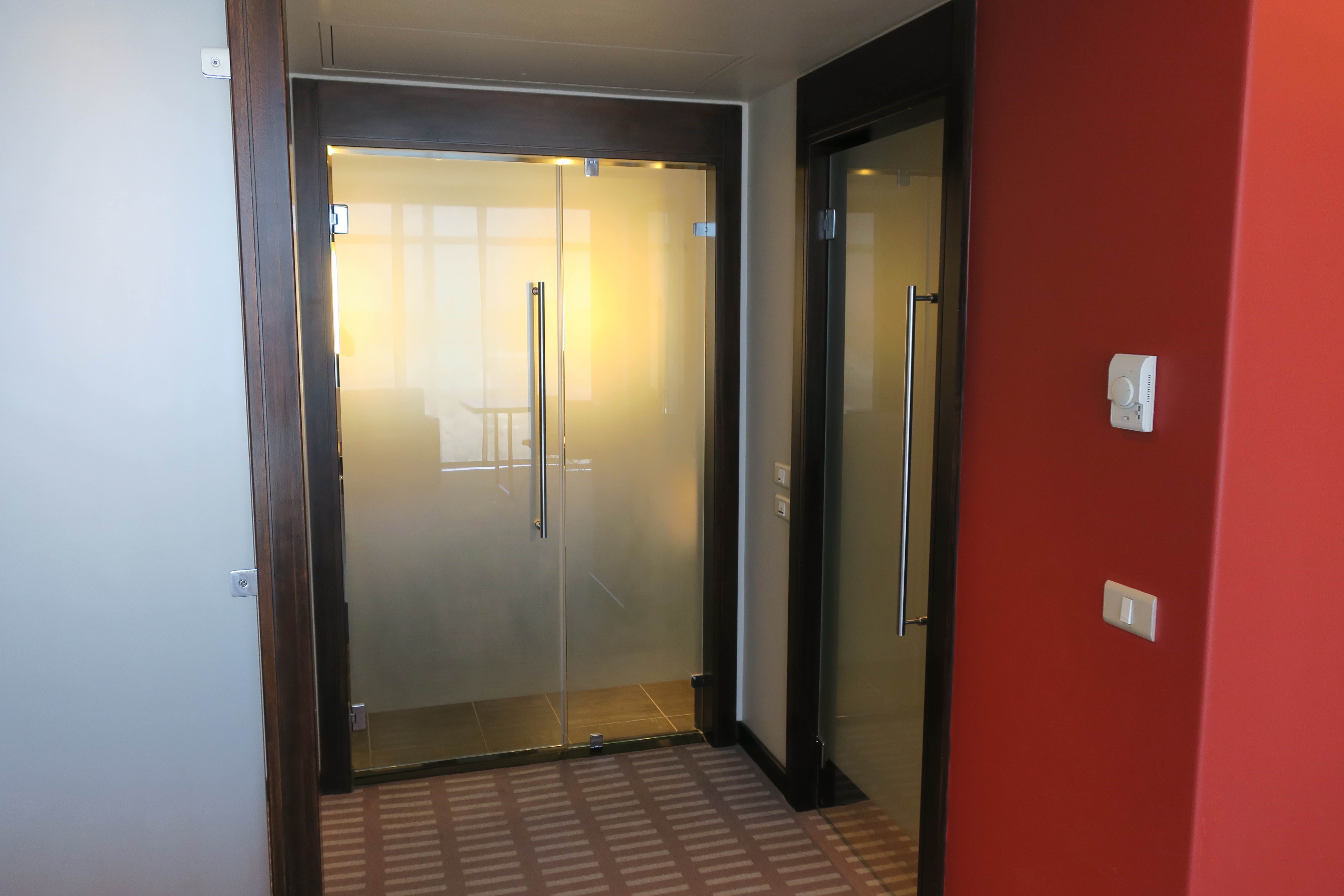 The king-sized bed was extremely comfortable and the sheets were not too hot.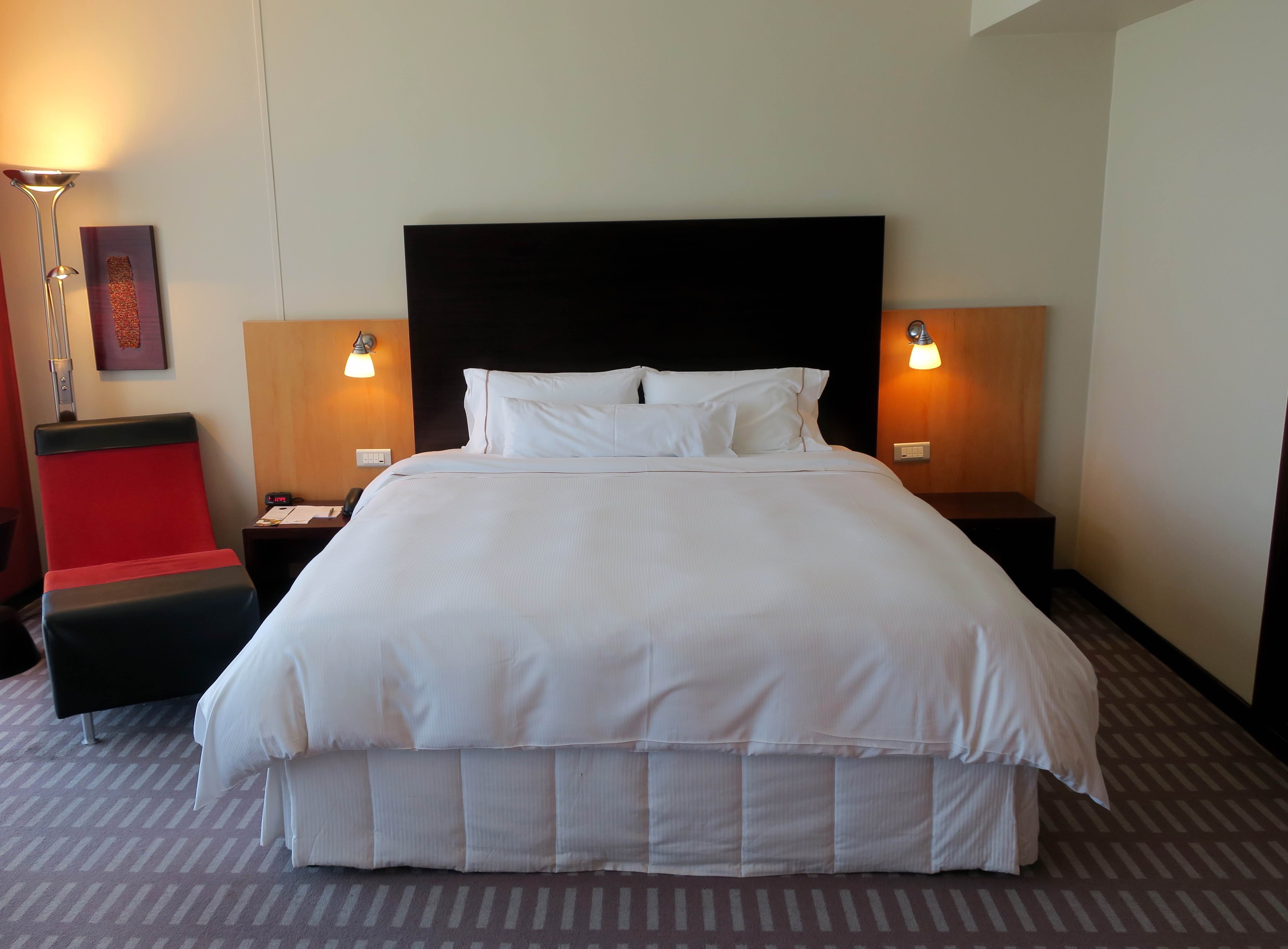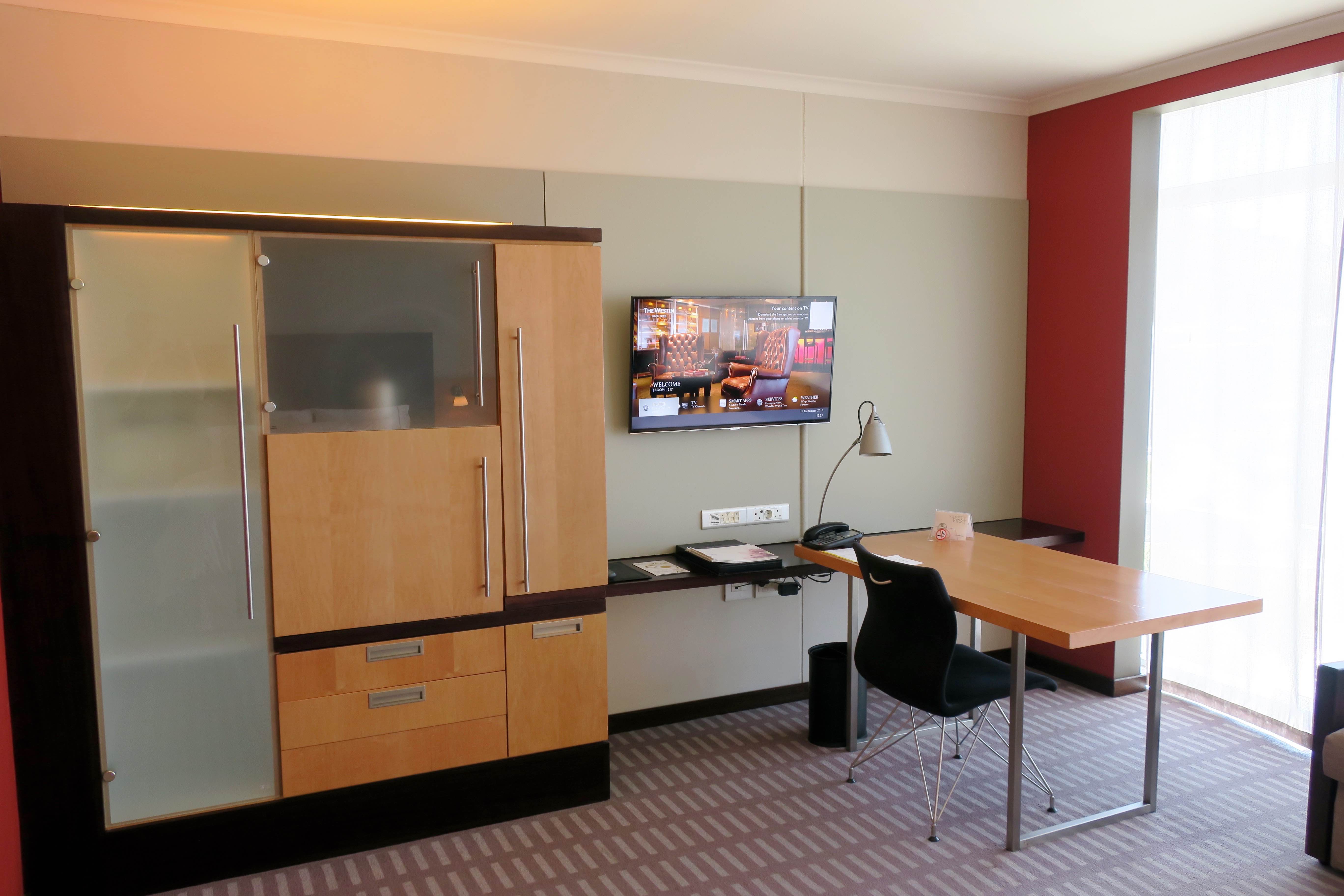 The hot water temperature and pressure was good, but it did take about a minute for the hot water to really come through. The double basin, deep bathtub, separate toilet and shower, and heated tiled floor are all good features.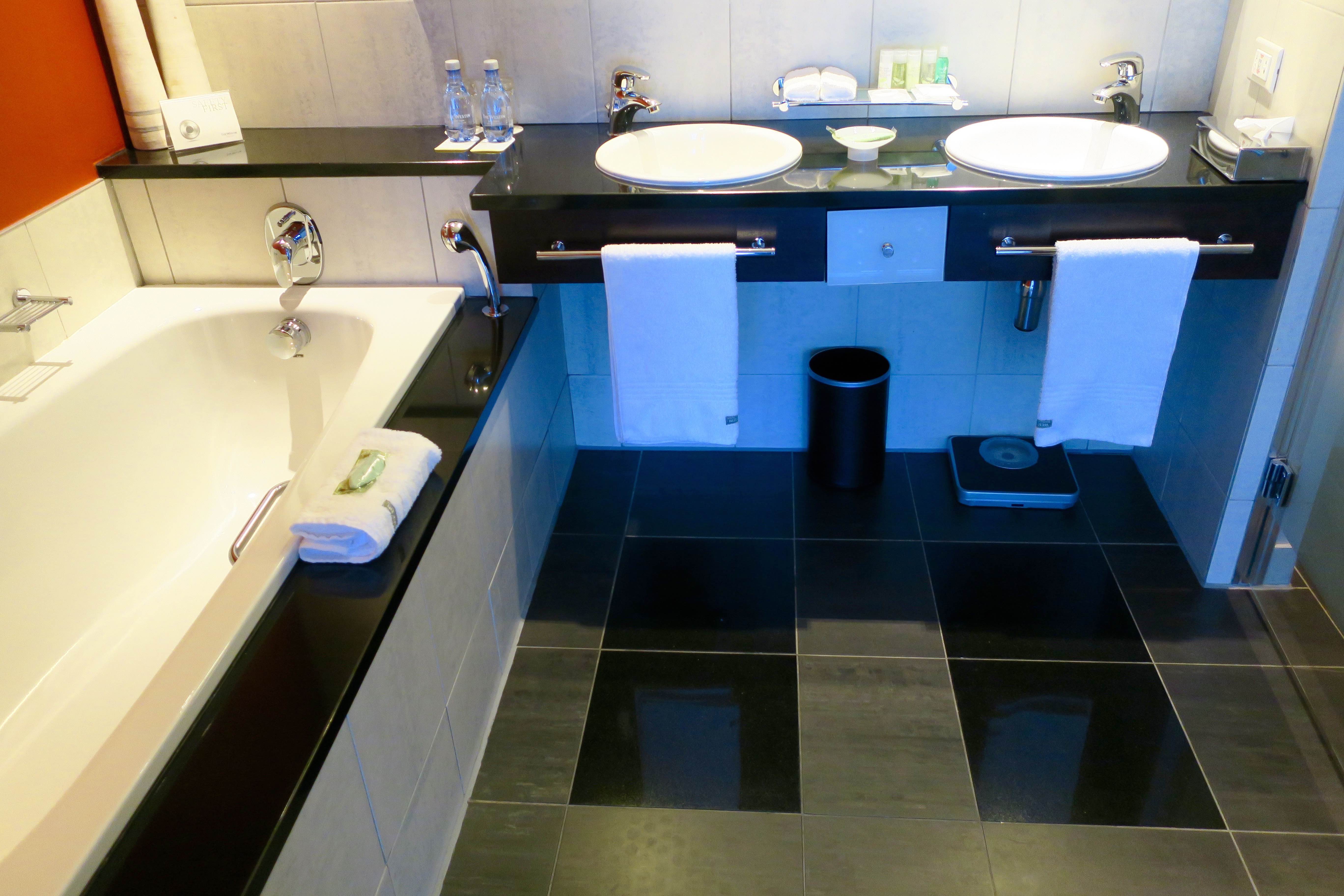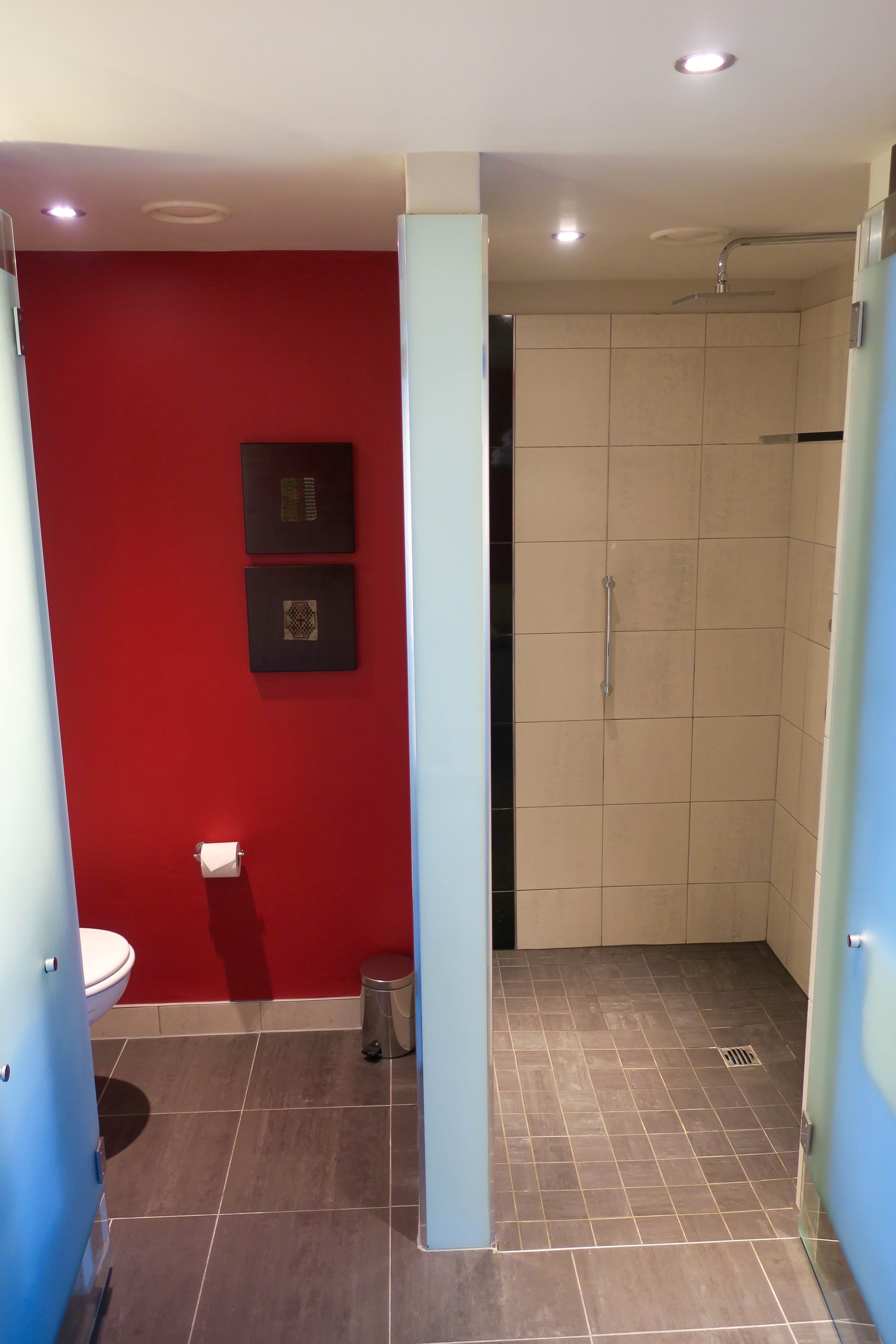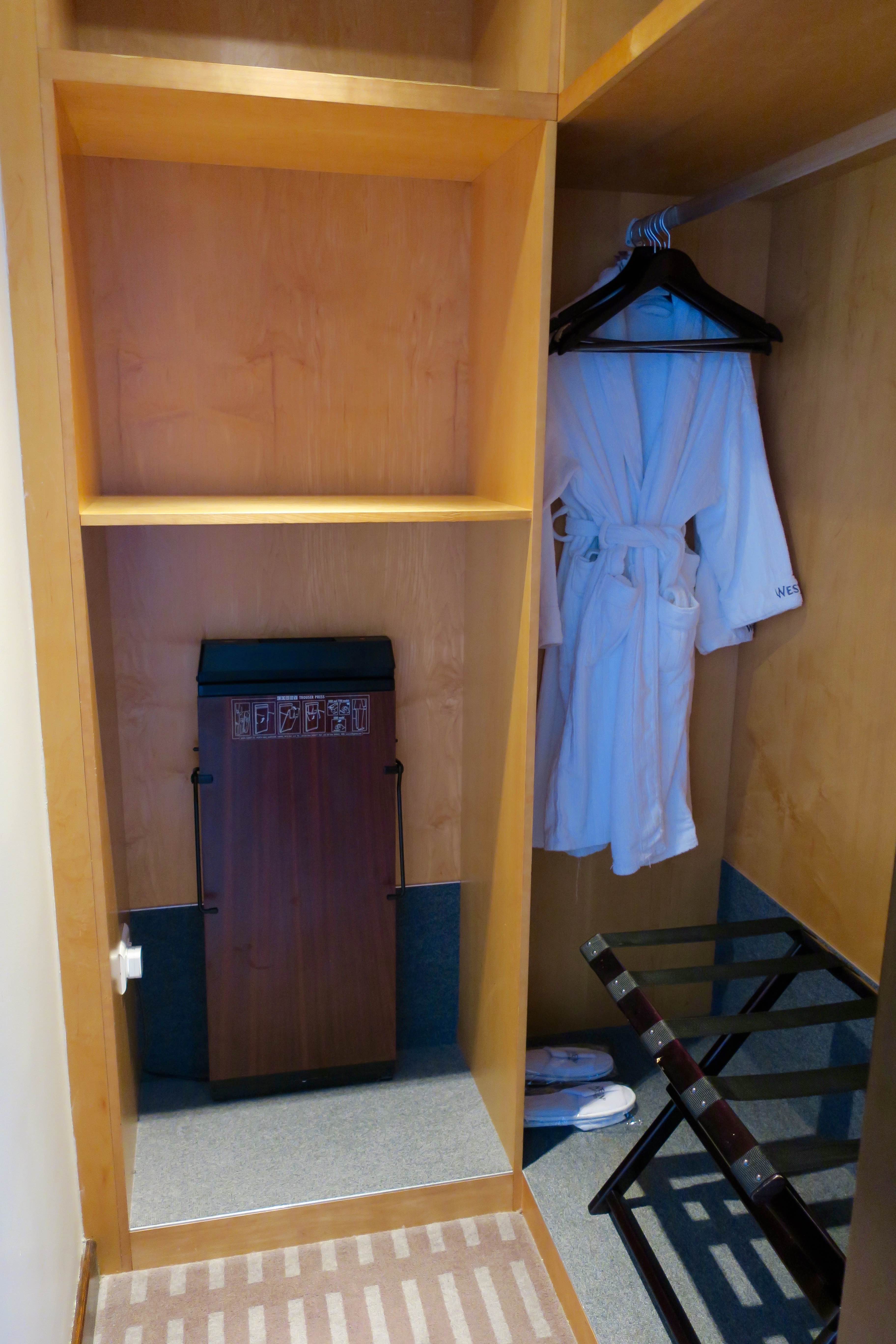 The Hotel
One downside of the hotel is that the fully glass exterior really heats up the rooms, especially on a hot summer's day.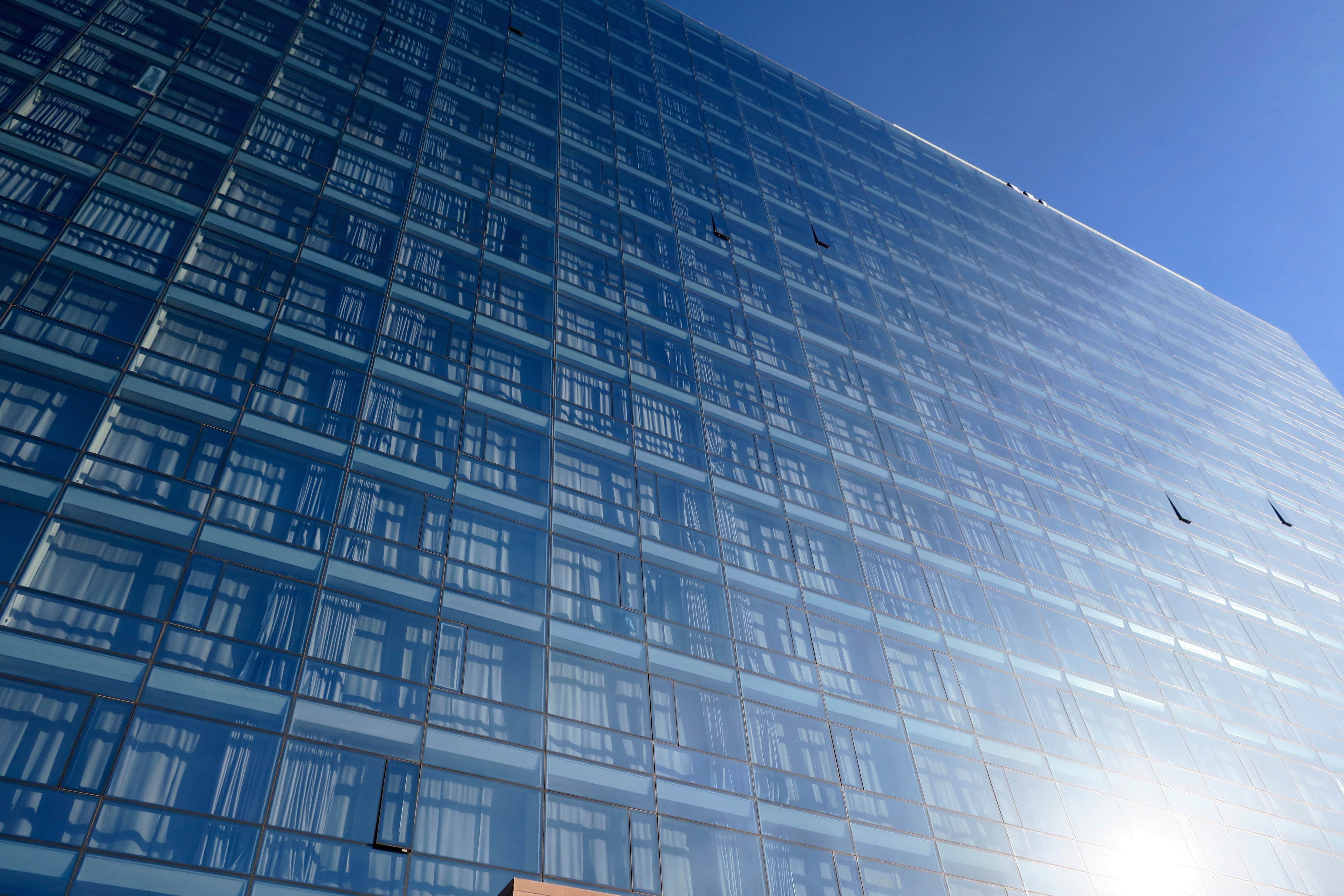 The lobby is gorgeous and spacious.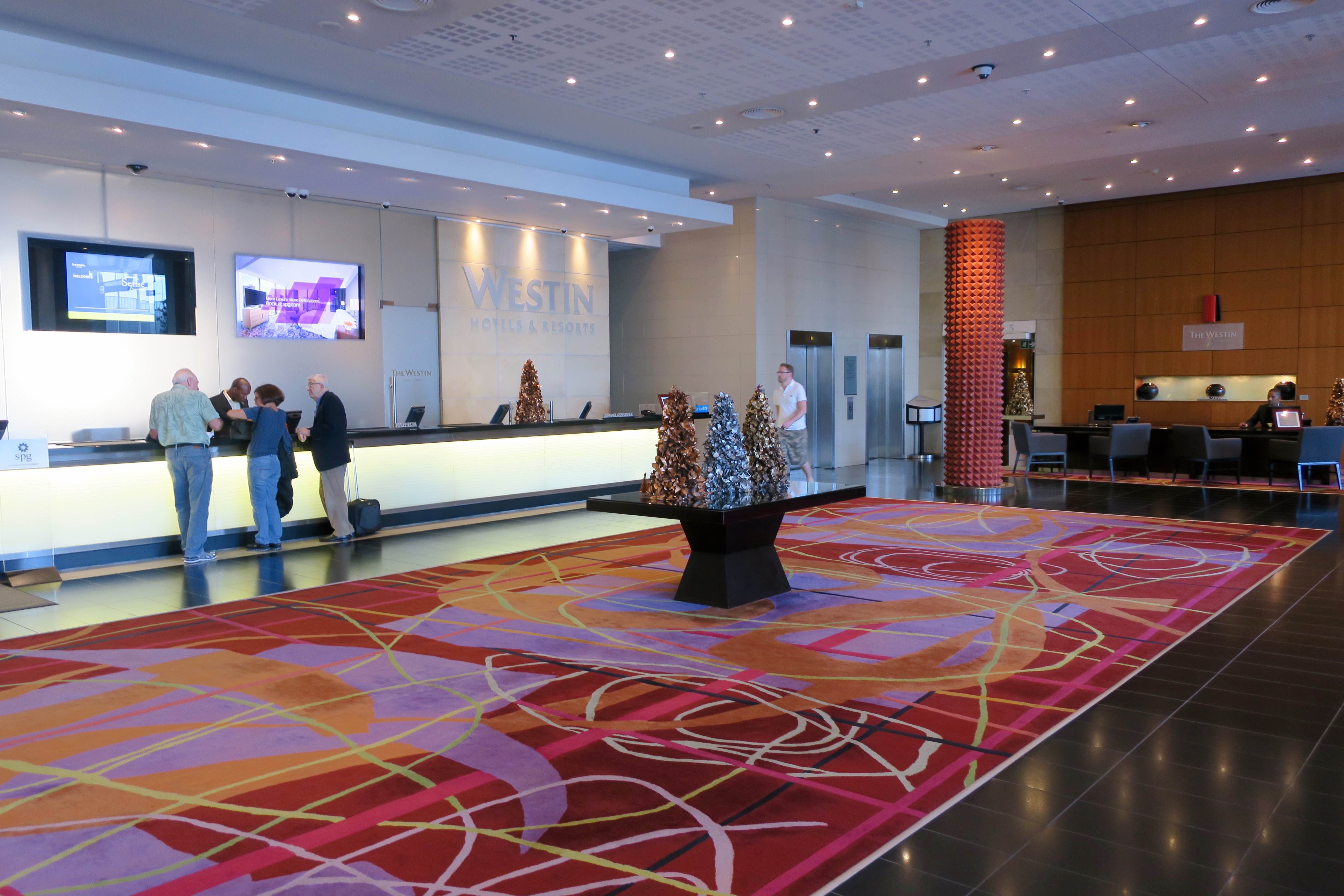 There is an outside pool on the second floor, which children are allowed to access, but it is right next to a highway, so is quite noisy.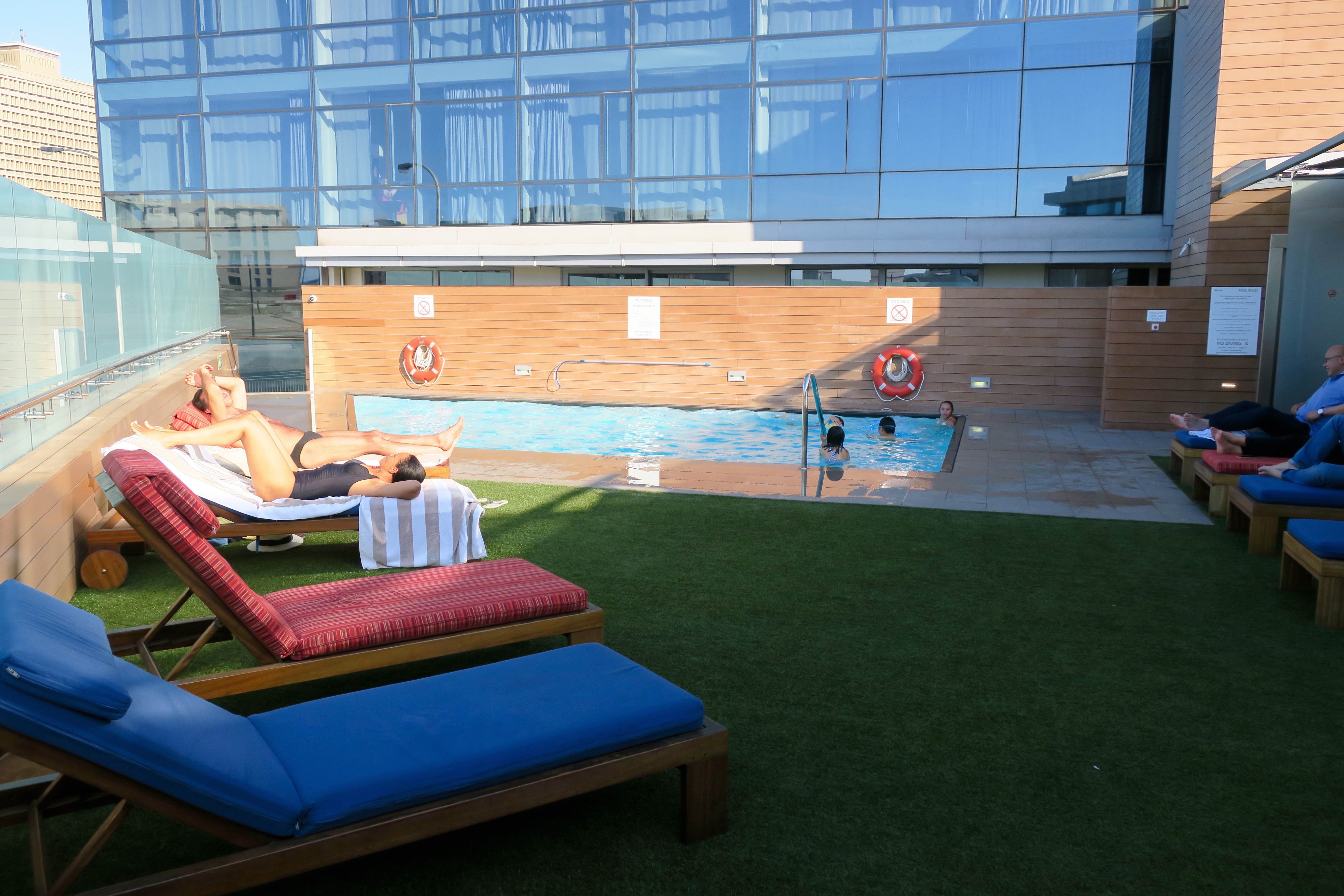 I preferred the indoor pool on the top 19th floor, which can only be accessed by guests 16 years and over and is part of the spa precinct, with a jacuzzi, sauna, steam room and an excellent gym with great views. I paid ~$75 AUD including 10% tip for an hour-long massage and was very pleased with the service.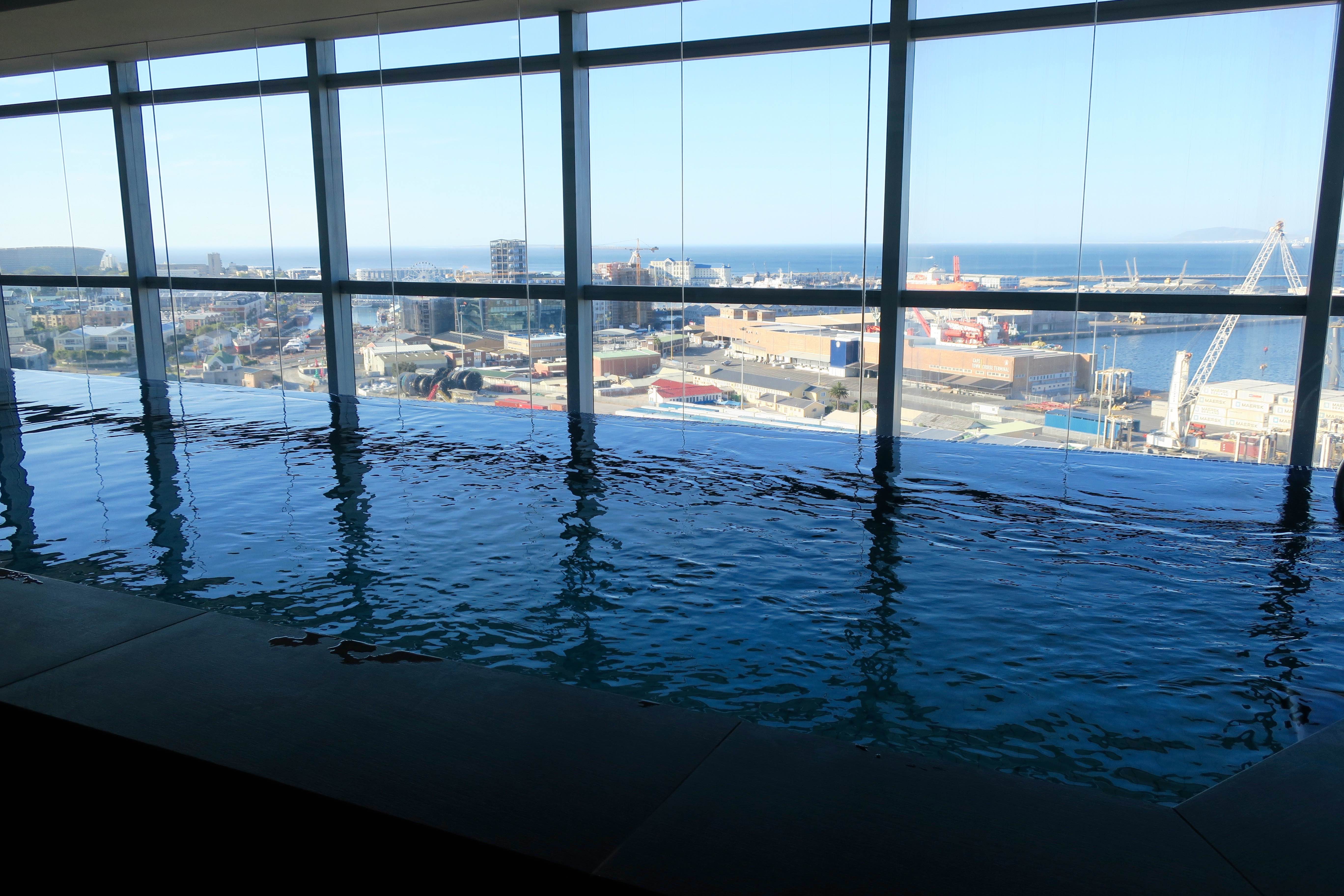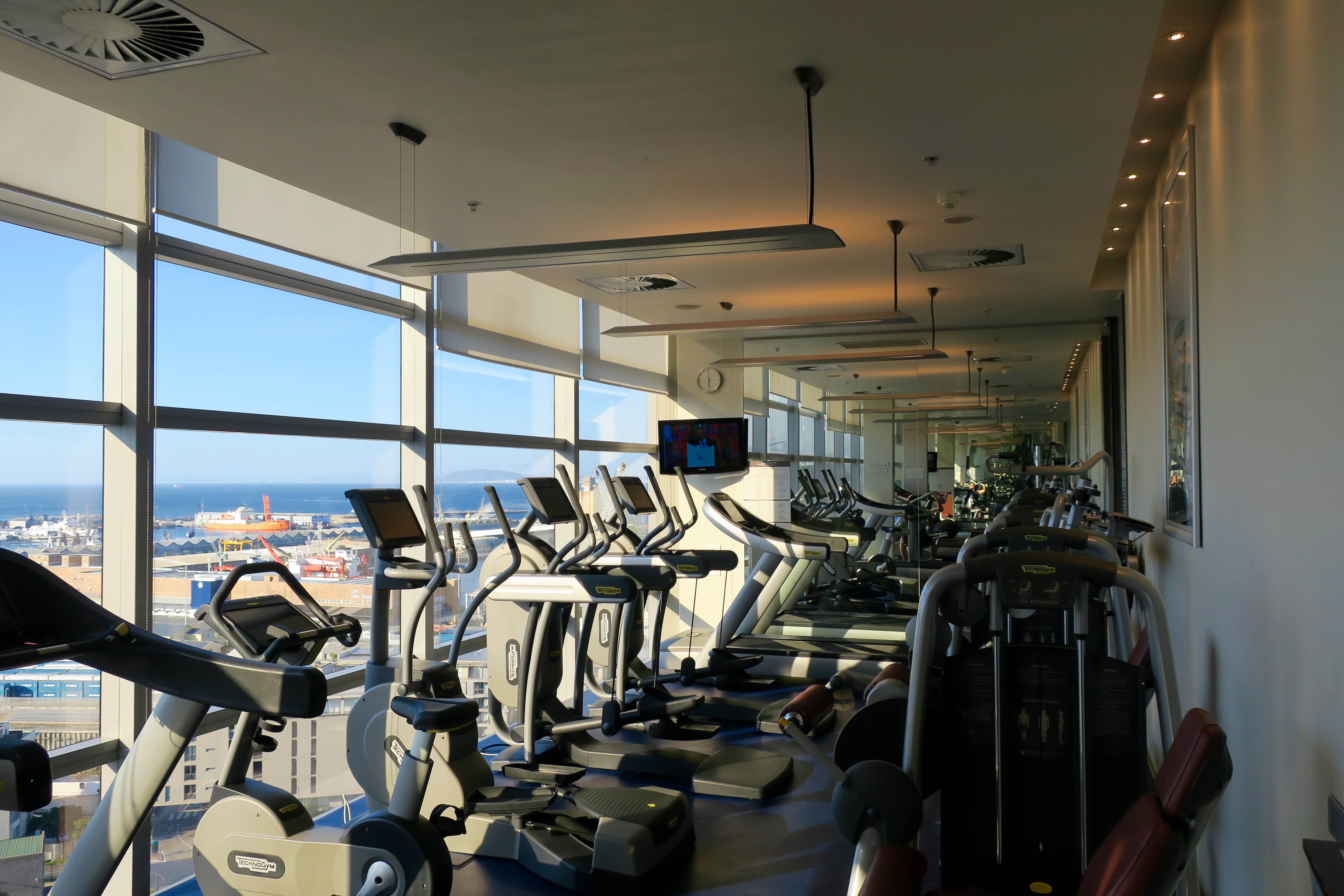 A great continental breakfast buffet can be taken in the downstairs restaurant: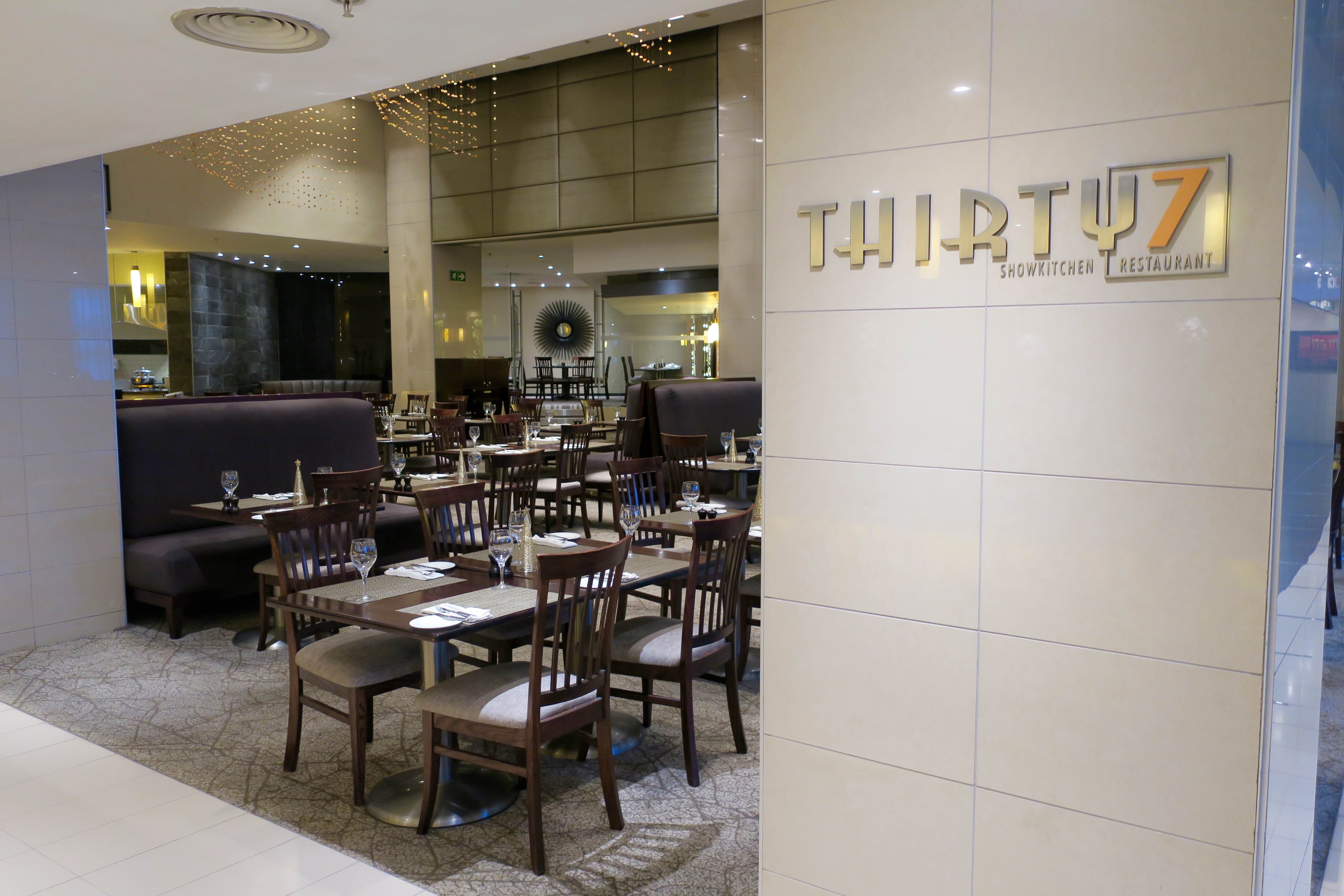 or upstairs in the Executive Club if you hold elite status, however, you must order hot items from the kitchen as only cold items are provided in buffet style. I had a great lunch up here, and there is a complimentary happy hour from 5 until 7pm every day.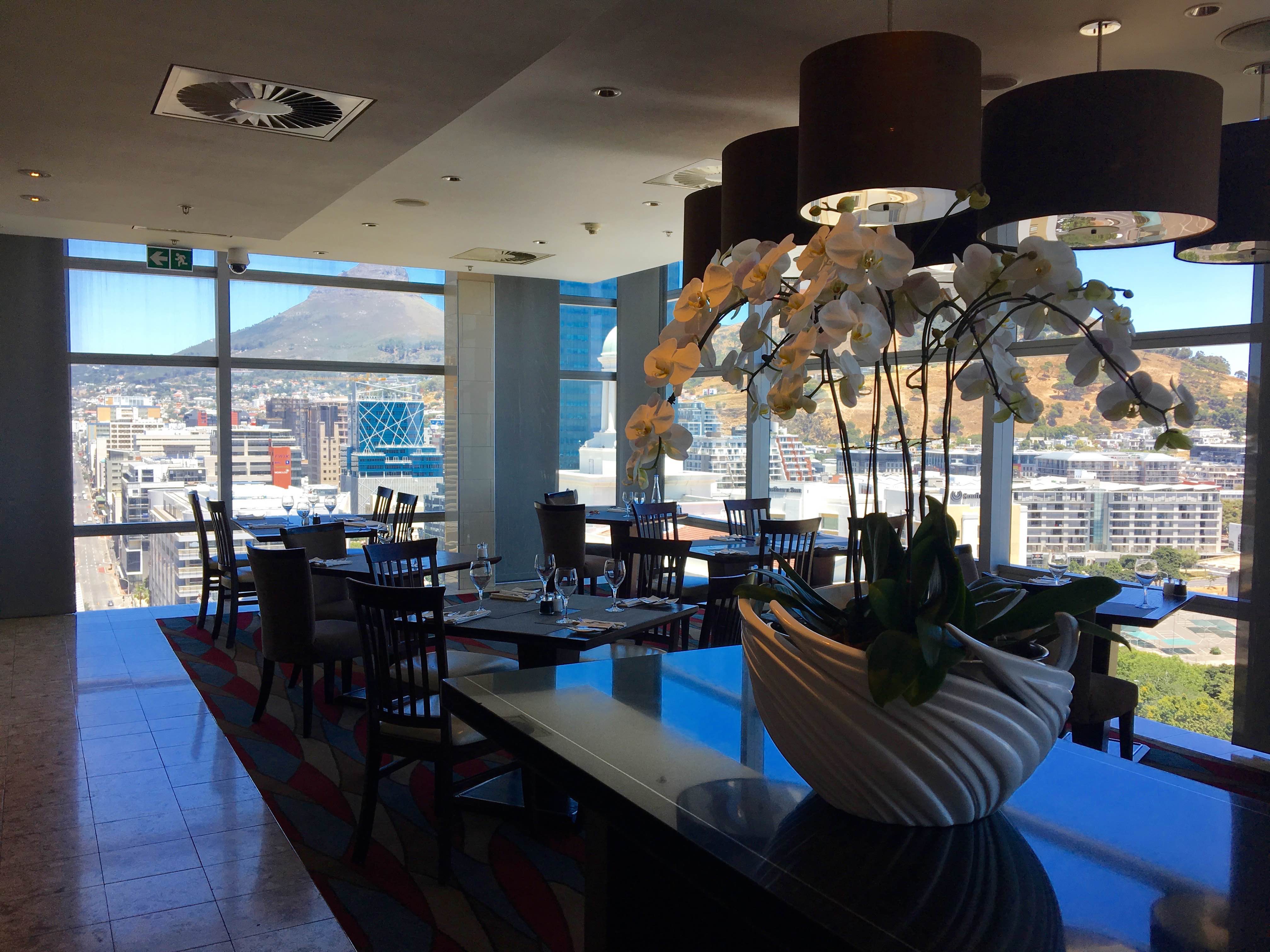 The wifi speed below was typical during my stay in various areas, and was adequate.

Around the Hotel in Cape Town
The hotel is located about 15-20 minutes (without traffic) by car from the airport, which is very convenient.
You can walk to the revitalised V&A Waterfront district, which offers a craft and design market, food stalls, museums and cruises (including to Robben Island), in 15-20 minutes, but be careful crossing the roads.
For other attractions such as Table Mountain, Woodstock and Sea Point, catching an Uber is a safe and cost-effective option.
Other Westin reviews
Summing up – The Westin Cape Town
The things this hotel does well are: stylish design, convenient location, great food and drink, a beautiful wellness centre, and pretty good wifi.
What left a sour taste in my mouth was that they bungled delivering a birthday cake a friend had ordered for me, and completely forgot a room service order I made.
Having said that, I would definitely recommend staying at The Westin Cape Town, especially if you can take the time to enjoy the pool and spa facilities and actually spend some time in this beautiful hotel.
However, if you are going to spend most of your time outside sightseeing, then perhaps there may be some more cost-effective options to lay your head for the night.
The Westin Cape Town Grand Deluxe Room – Picture Review
was last modified:
February 1st, 2022
by