Visiting Japan during cherry blossom season has always been high on my wish list. When my best friend suggested celebrating his 40th birthday (which is in April) in Japan, I knew we might have a chance to see the famous, yet unpredictable, blossoms during the same trip.
Research and booking
The Westin Miyako Kyoto is ranked #105 out of 477 hotels in Kyoto on Tripadvisor, which puts it within the top quarter of hotels in the city.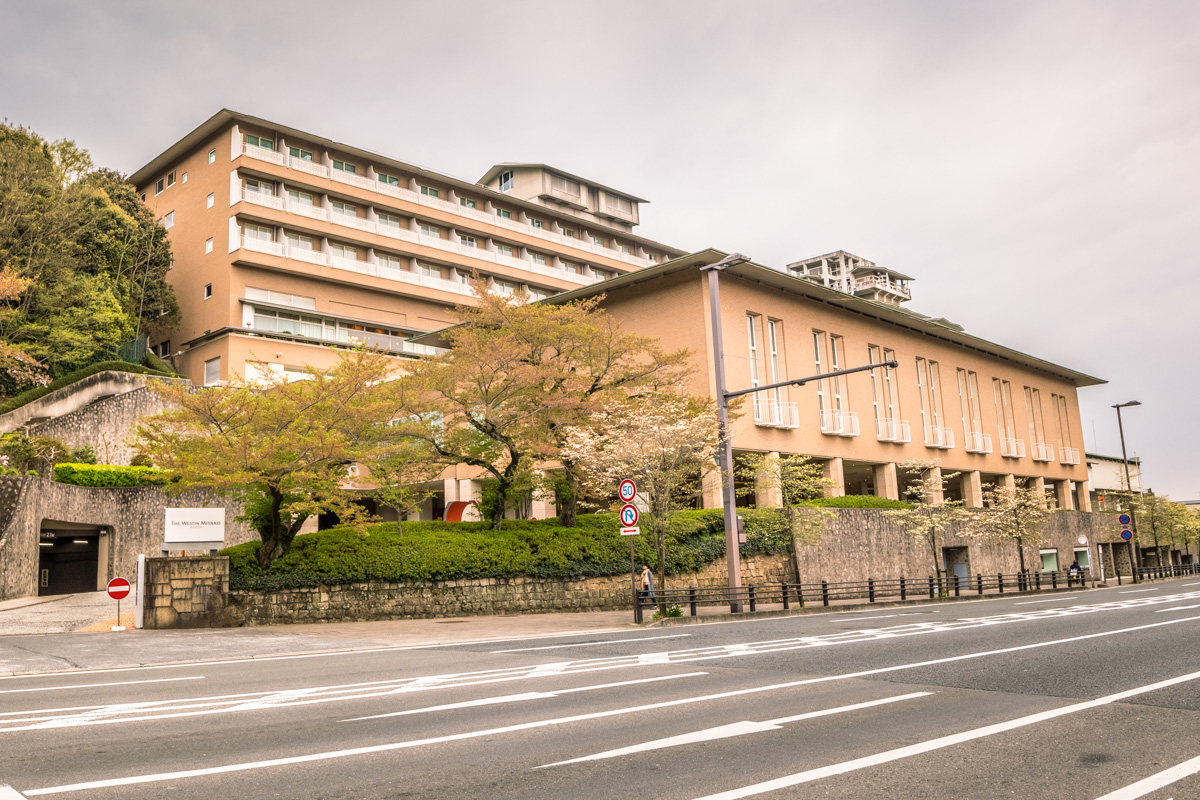 Due to ludicrous paid pricing during the cherry blossom season, The Suiran, Luxury Collection Hotel was already sold out, so we jumped on the last available redemption room for three nights at the Westin Kyoto using SPG points at the time.
The Westin Kyoto is currently a Category 6 Marriott Bonvoy hotel, so you can book a base room for 50,000 points per night (or 40,000 for off-peak nights or 60,000 during peak when they are introduced).
Lobby & Check-in
We arrived in the evening and there was no wait to check-in due to five staff on duty.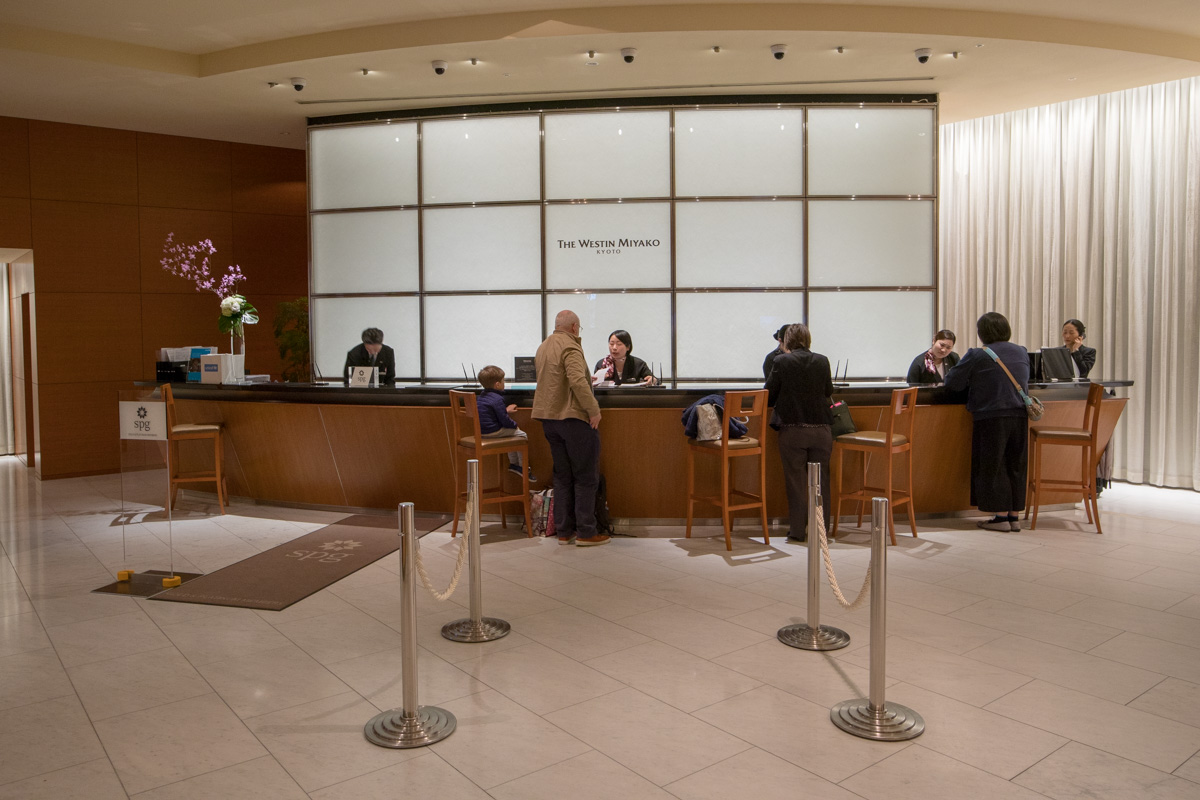 The double-height lobby has a large water feature as the centrepiece.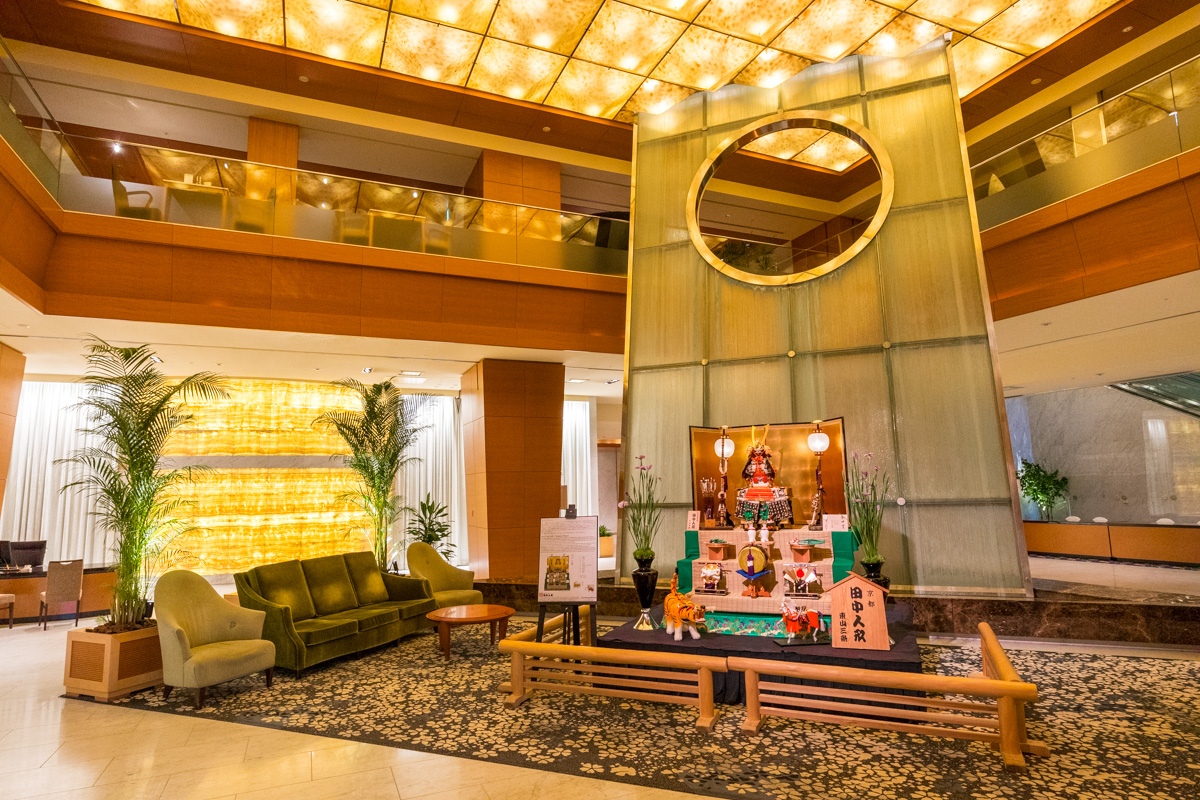 The staff advised us that the hotel was fully booked during our stay, so a Platinum member suite upgrade wasn't possible. They had a smoking room available (it's still a thing in Japan) and were happy to show it to us. We took one step in, turned straight back around and declined. The smell of cigarette smoke in the room was intense!
Room
The room is showing its age and the styling is very dated. The bed was firm, however I prefer a firmer bed so had no complaints.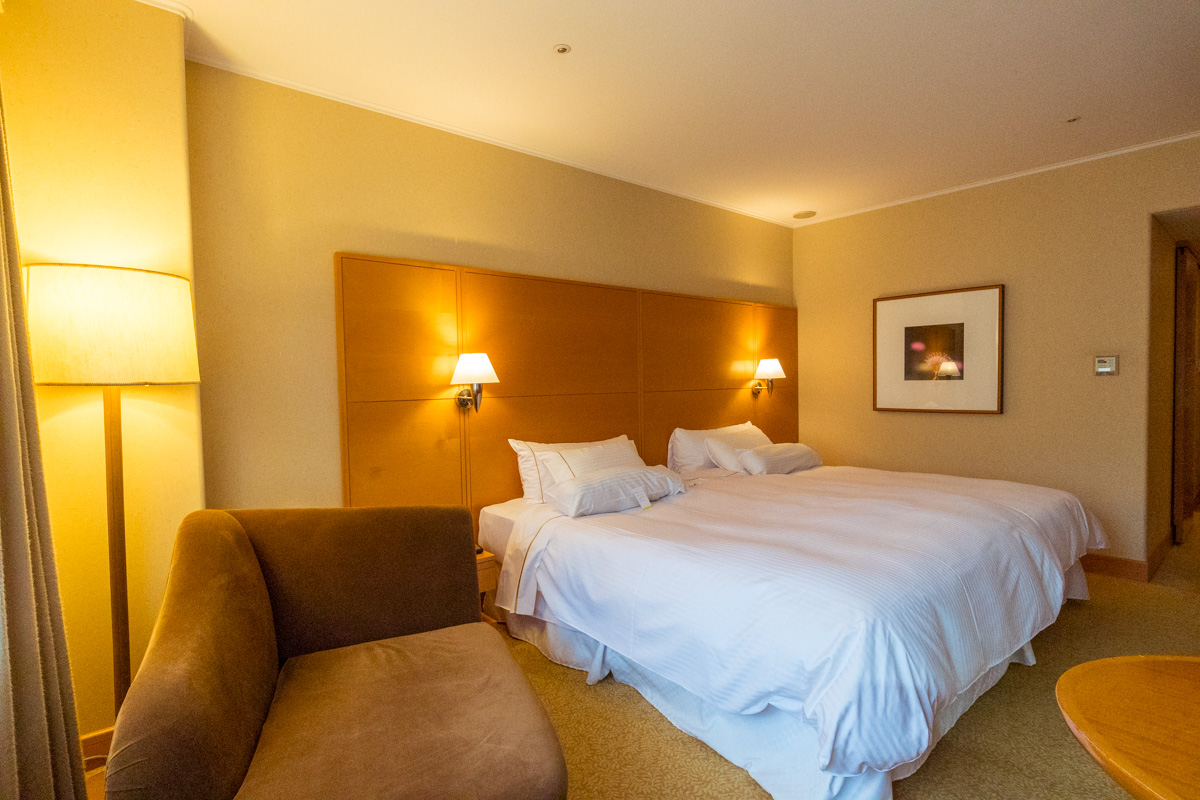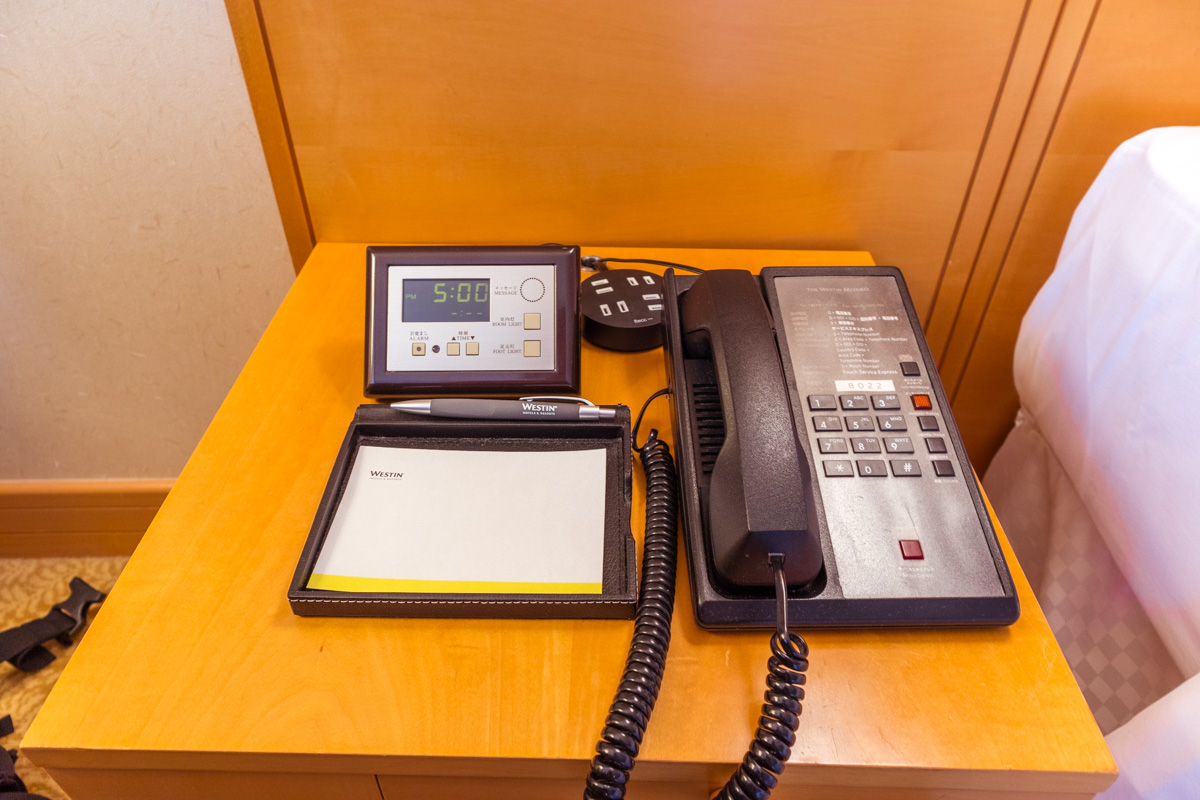 A full-length mirror is blocked by the work desk.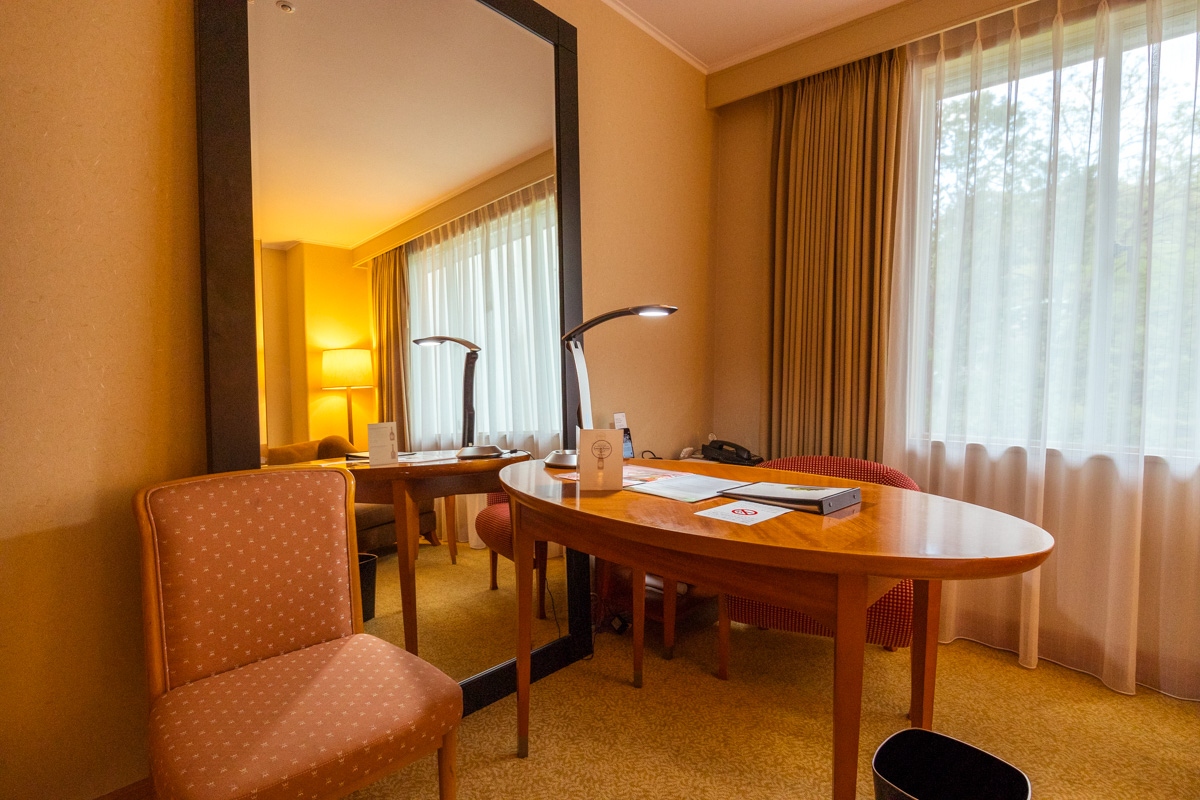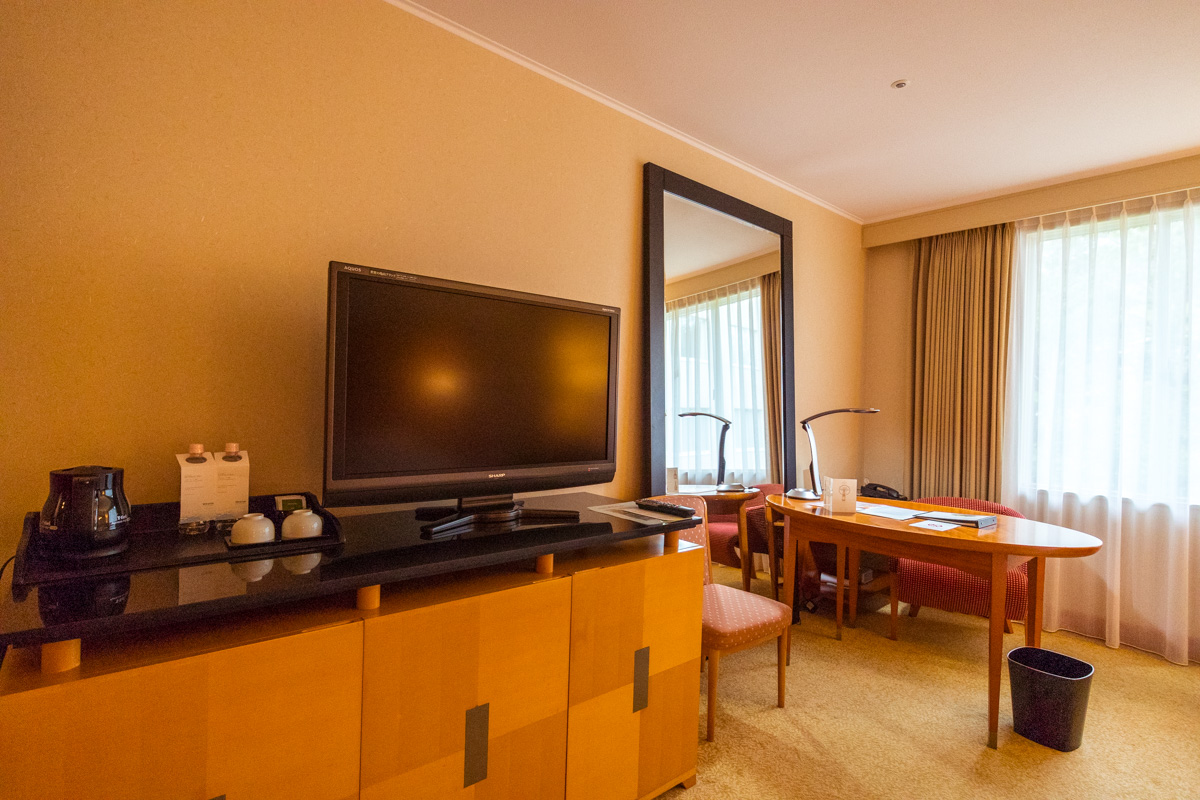 A lounge chair is placed by the window.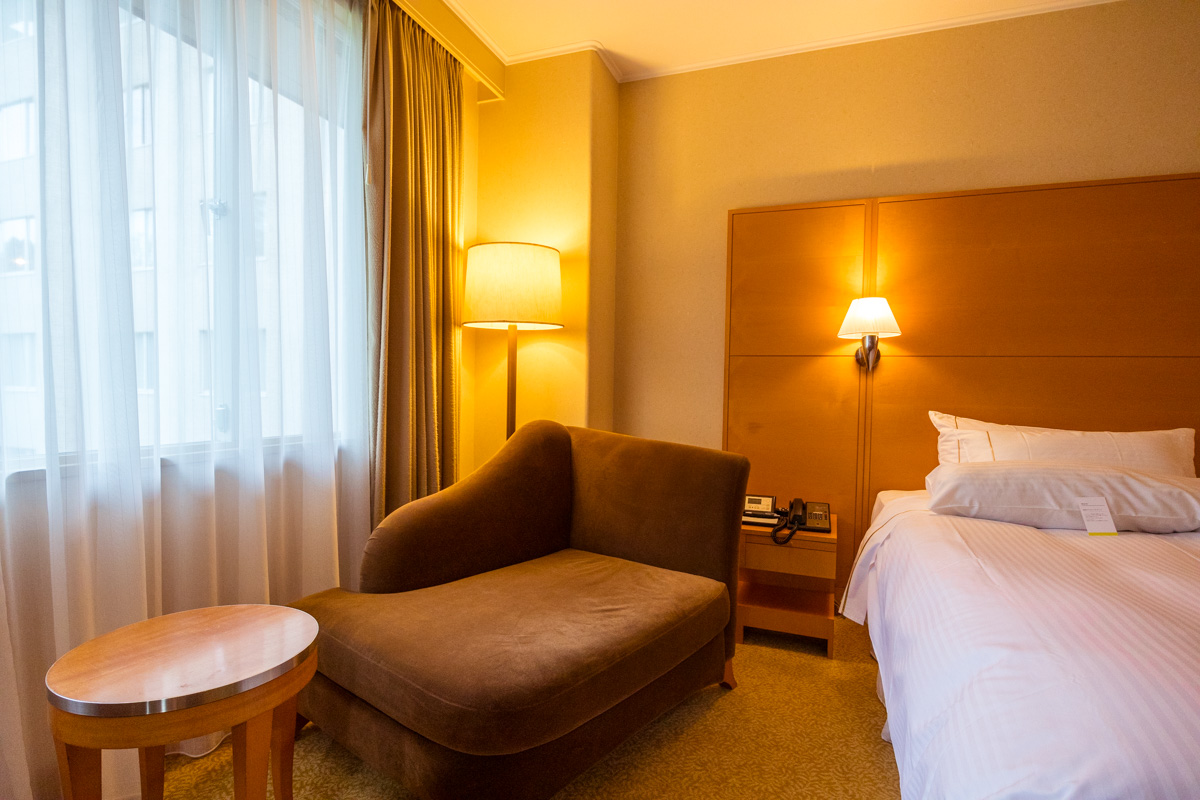 Our 'Garden Room' looked out over the trees.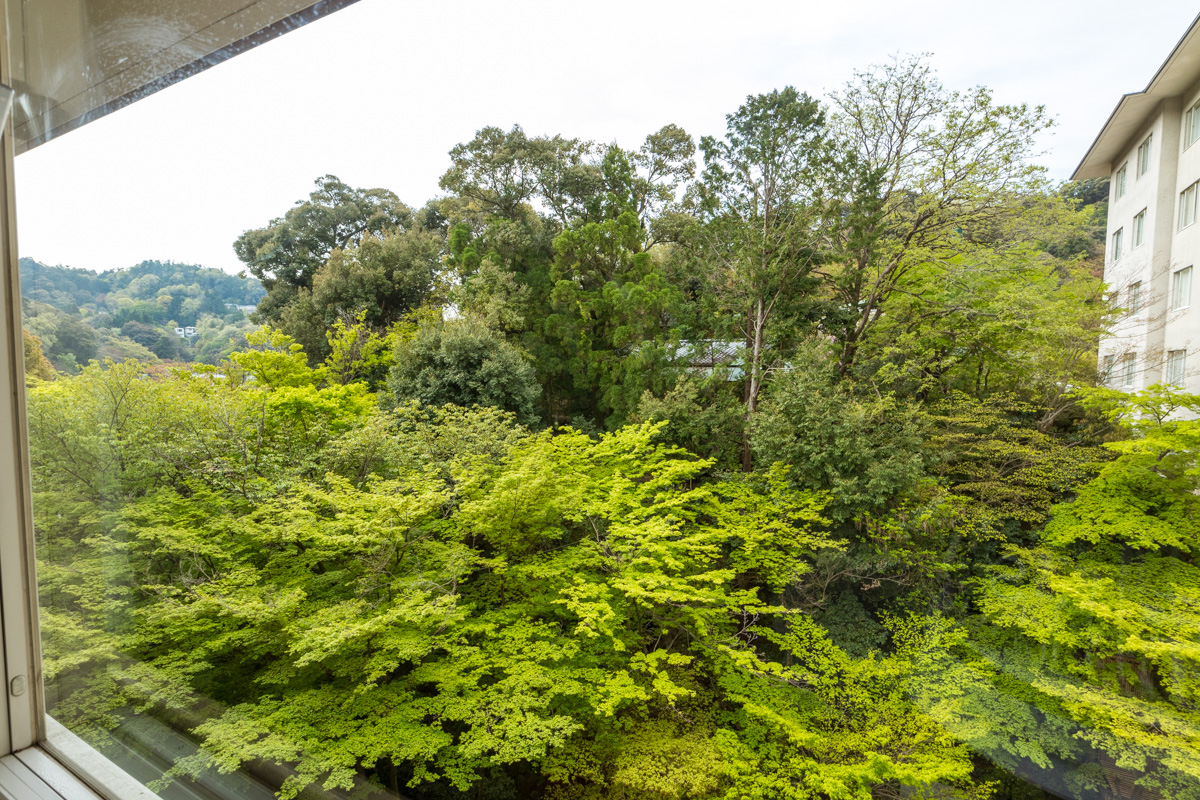 An Illy capsule coffee machine is included.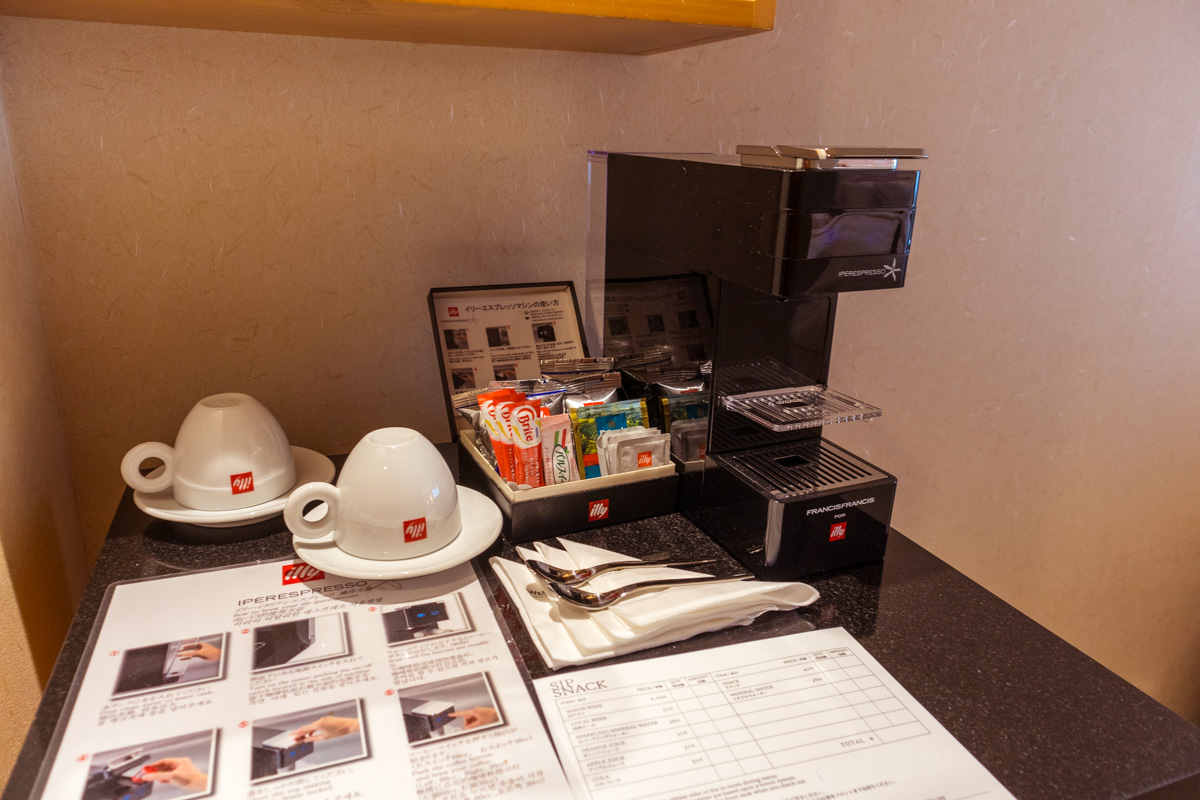 Along with a kettle and complimentary bottles of water for Marriott Bonvoy members.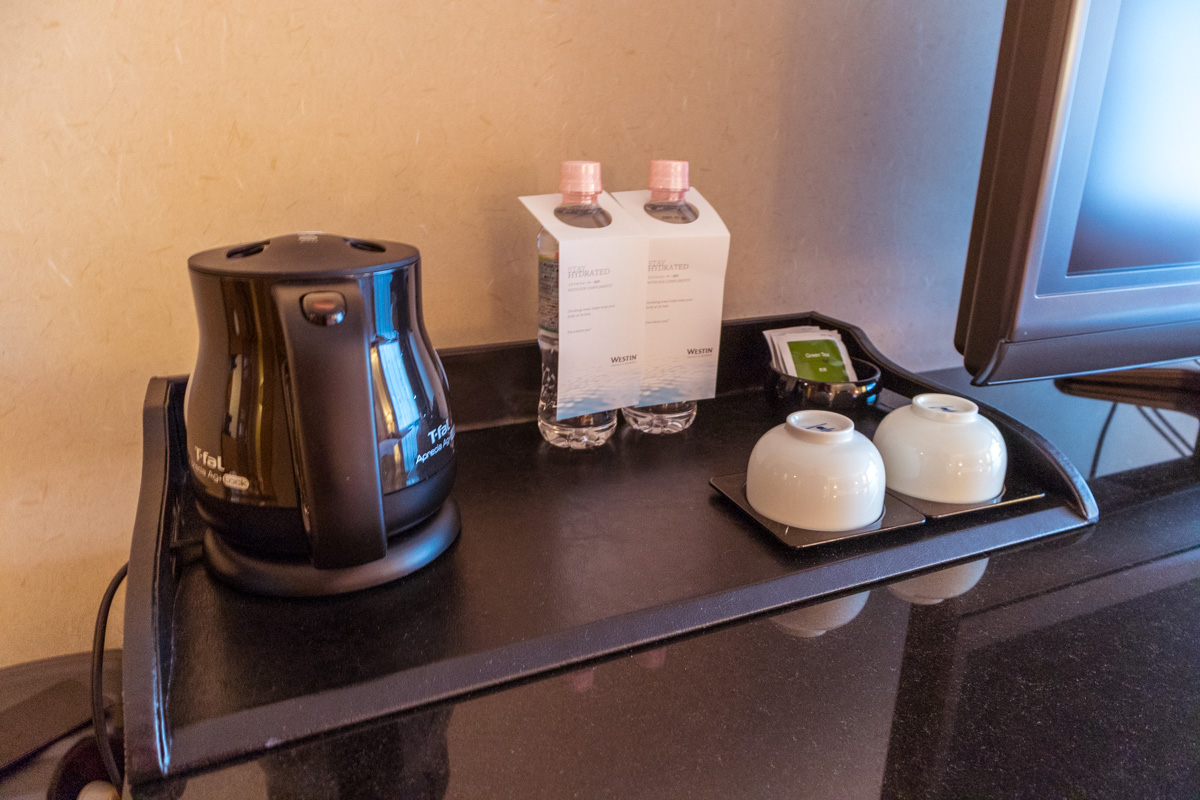 There's also a small refrigerator/mini bar with a few drinks.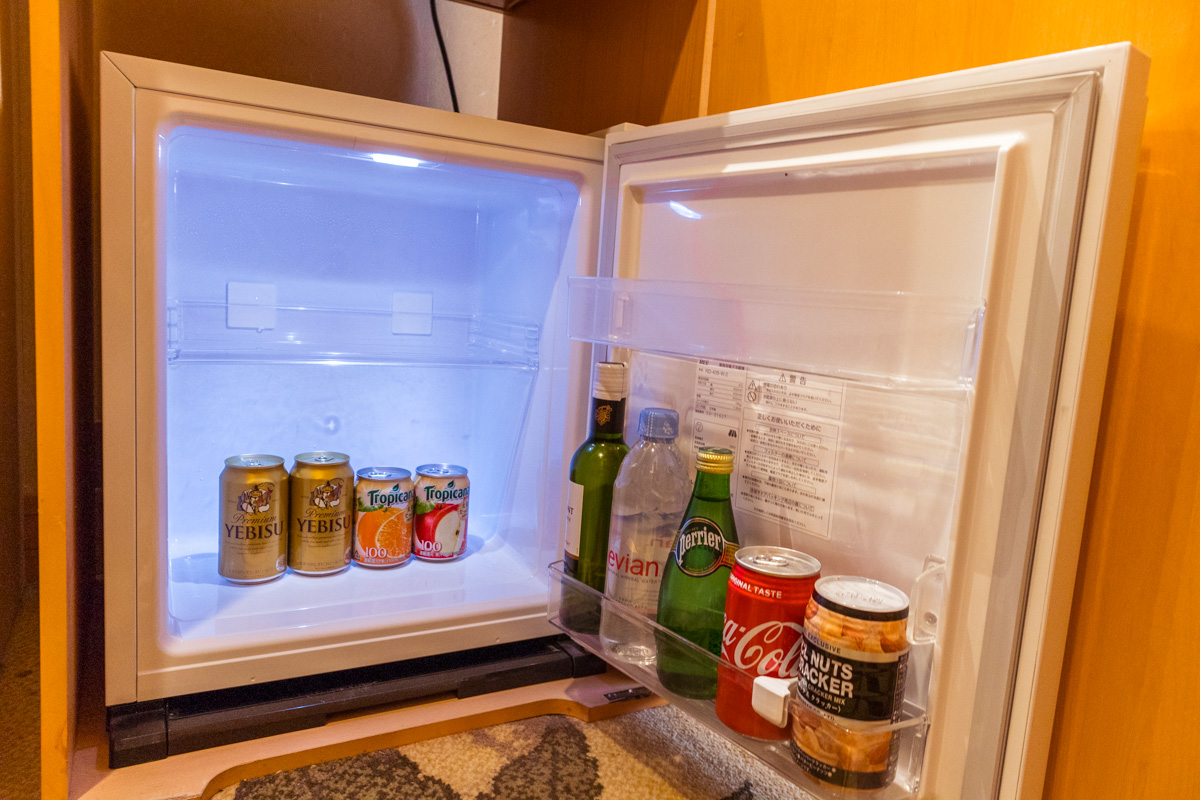 Bathroom
The bathroom is also dated. It featured a shower over a bath.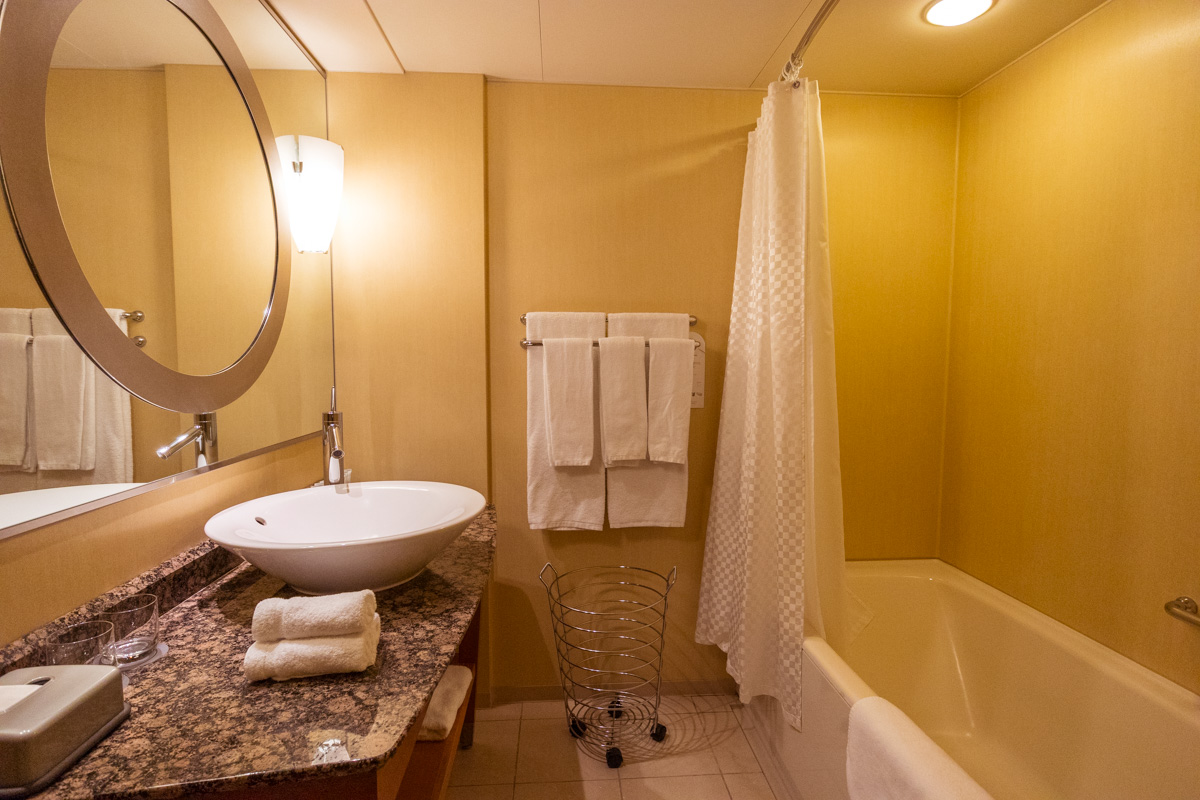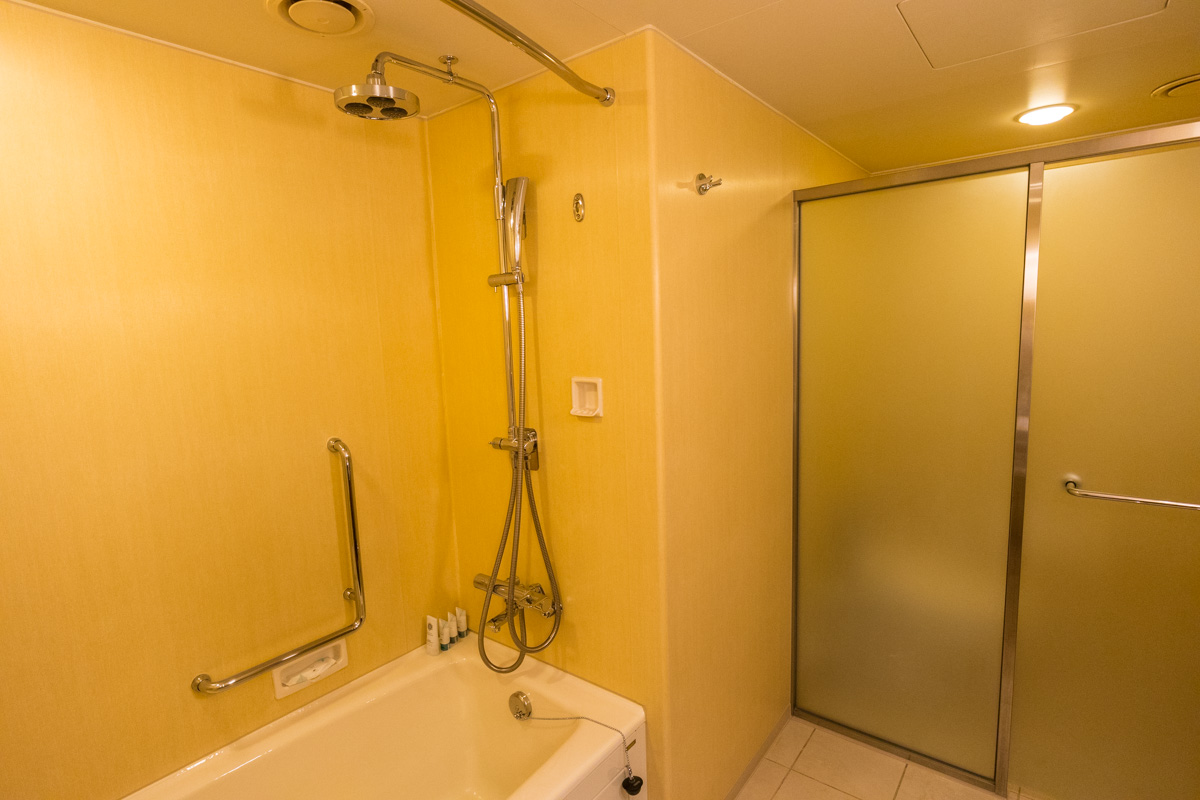 Heavenly by Westin Spa Whit Tea Aloe toiletries are provided.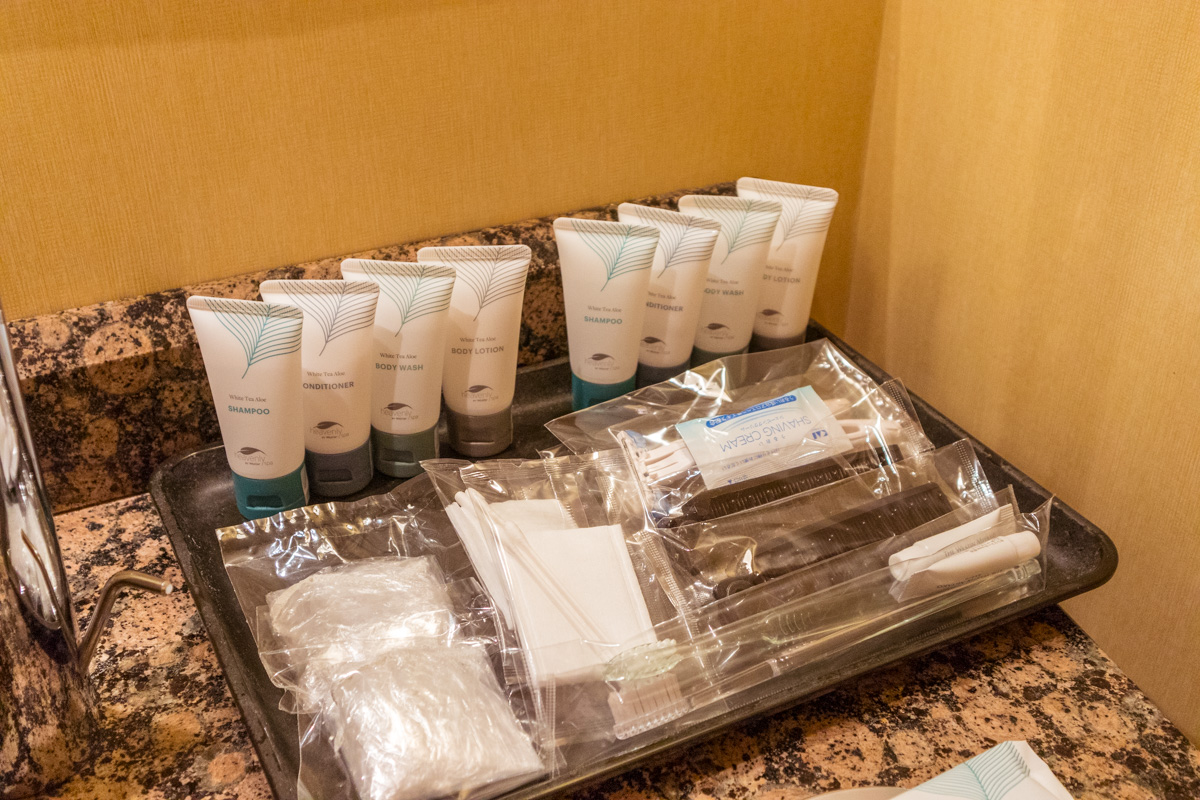 Restaurants
The Westin Kyoto is home to five restaurants and bars.
The AQUABLU Café Restaurant is the primary all-day dining restaurant and home to breakfast and dinner buffets and overlooks the lobby and reception area.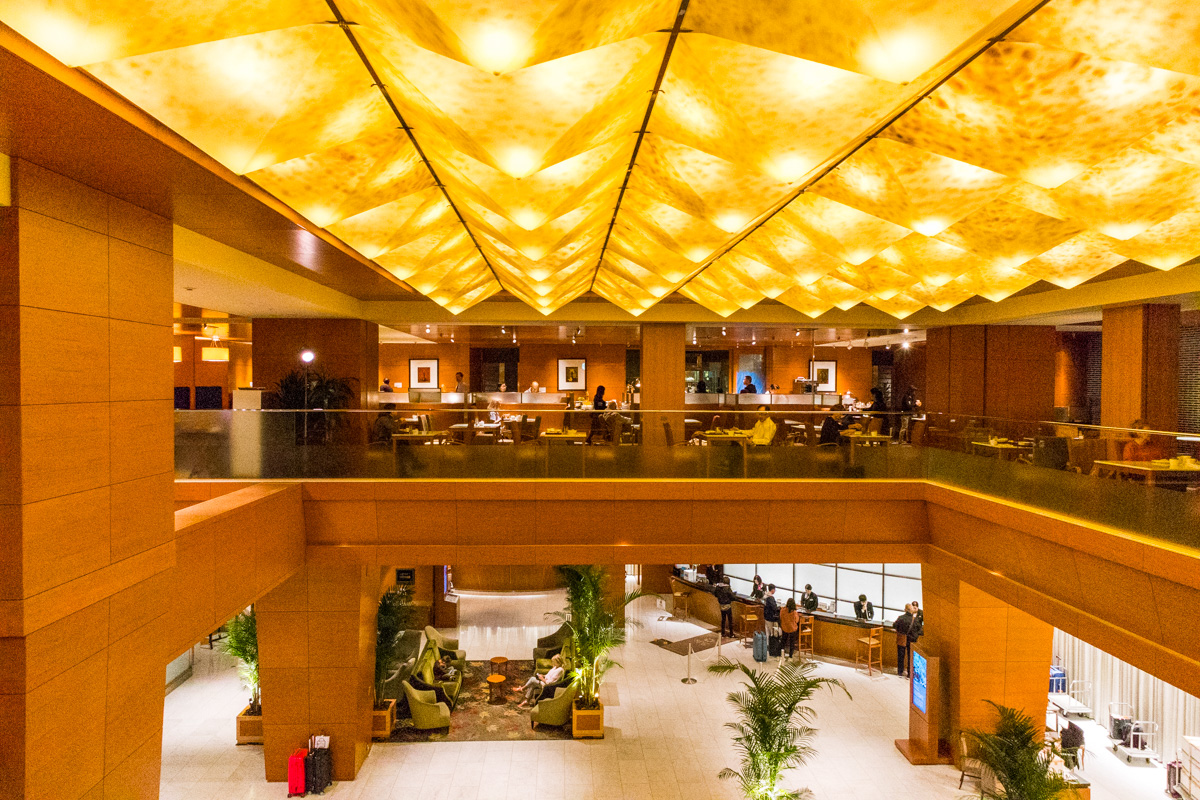 Marriott Bonvoy Platinum and above members receive complimentary breakfast.
Due to peak season with the hotel at capacity, AQUABLU filled early each morning and breakfast overflow guests were seated in the adjacent function hall. My partner quipped that it felt like, "a weird interracial wedding where no one spoke to anyone and the buffet was the centre of attention."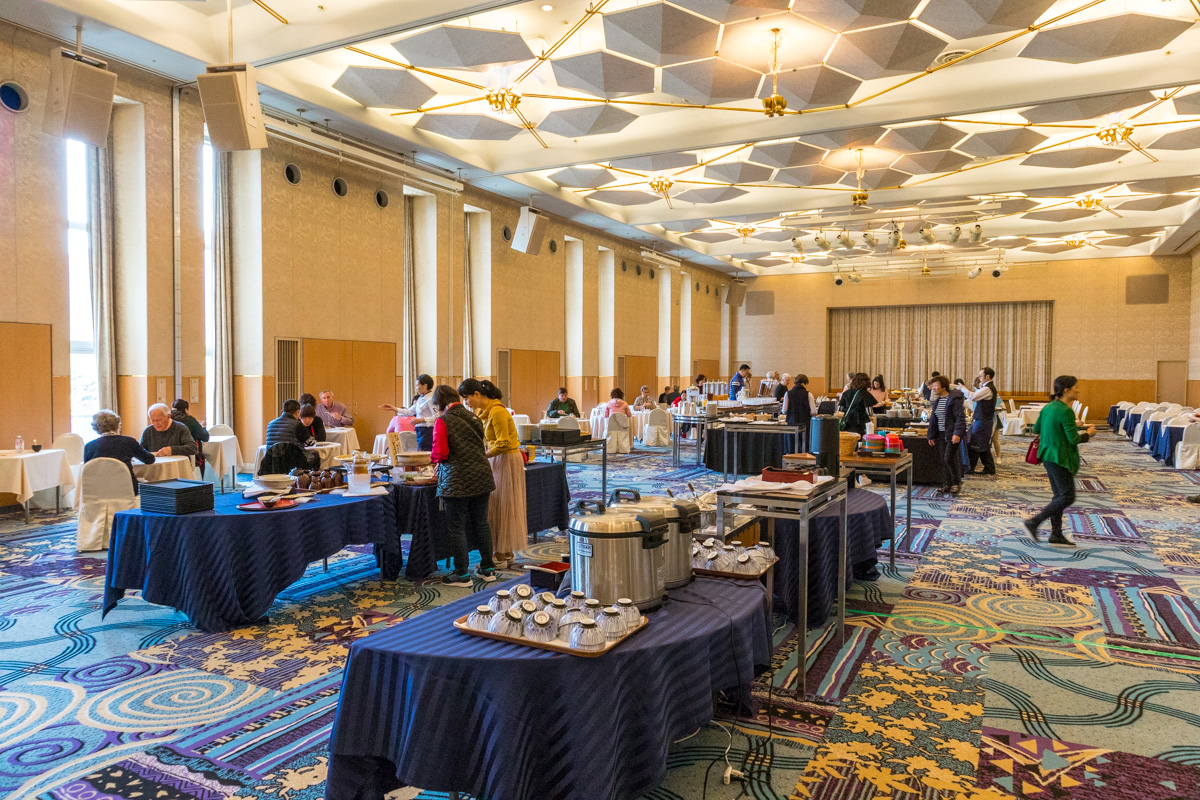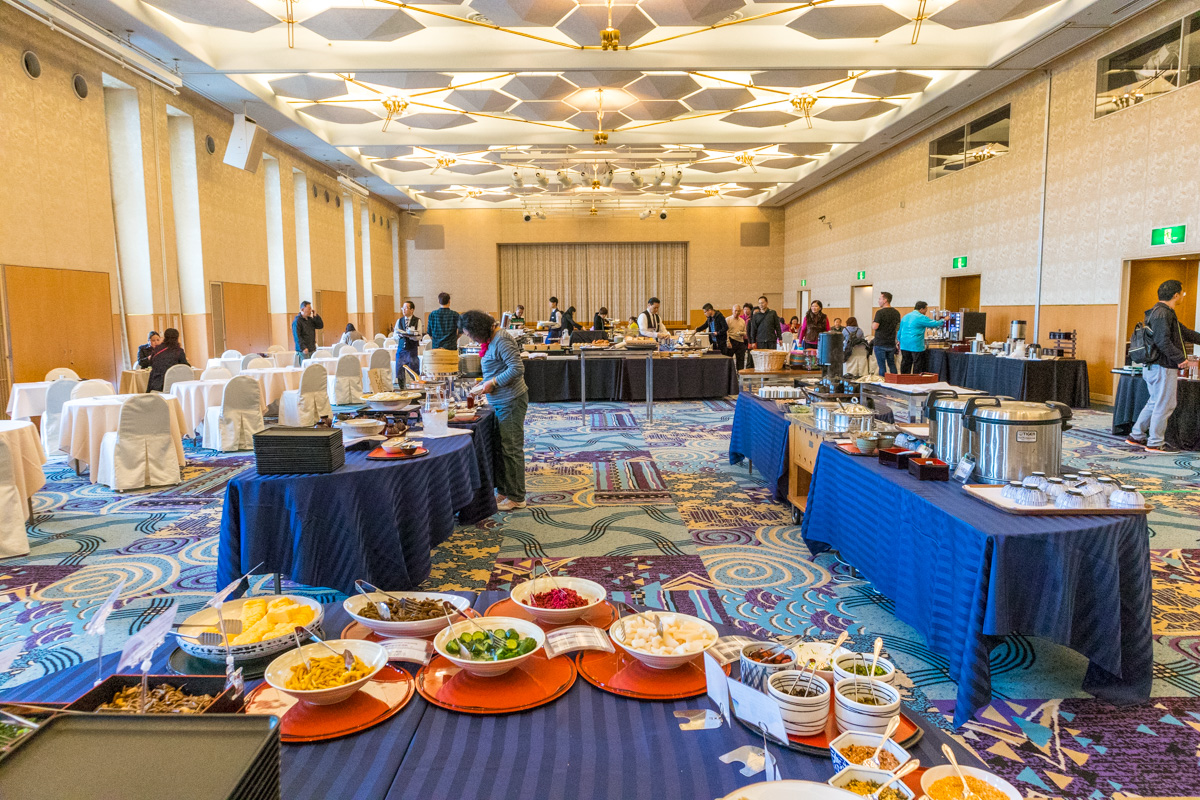 The Club Lounge, which is available for guests staying on a Club Lounge level or Bonvoy Platinum and above members, was located on the top floor with views across Kyoto.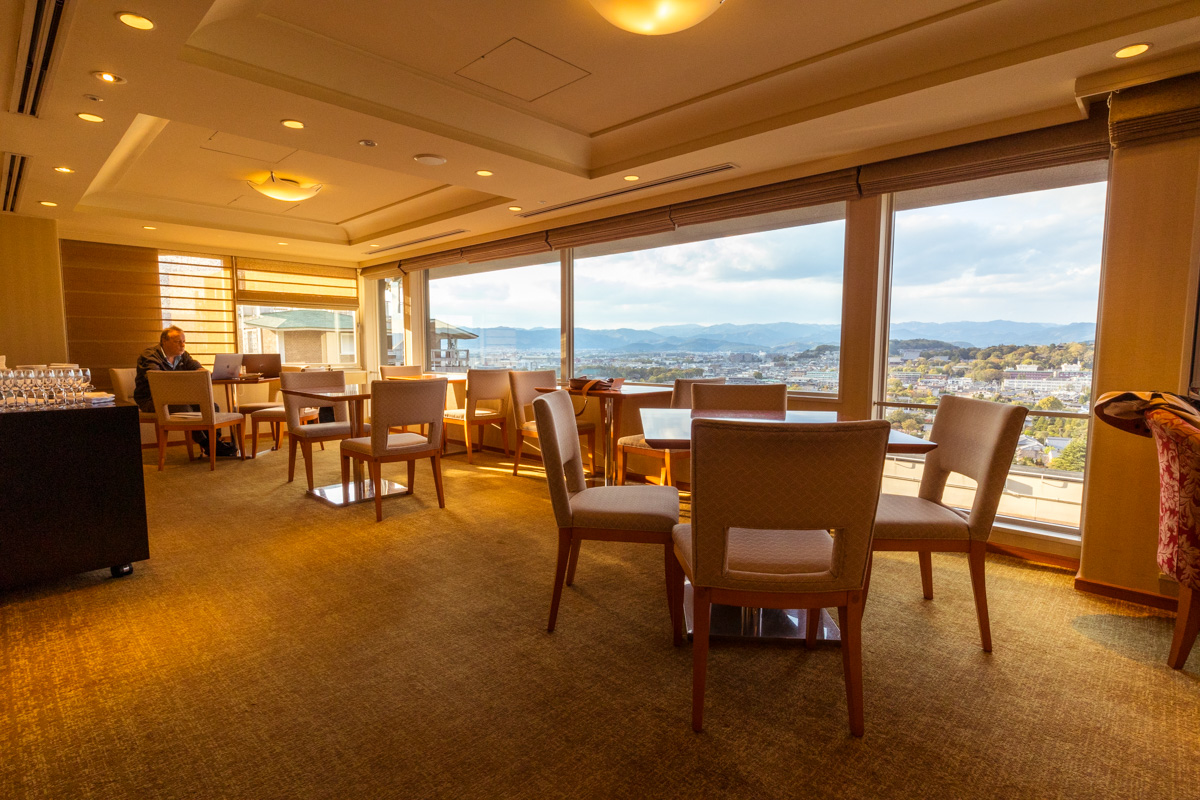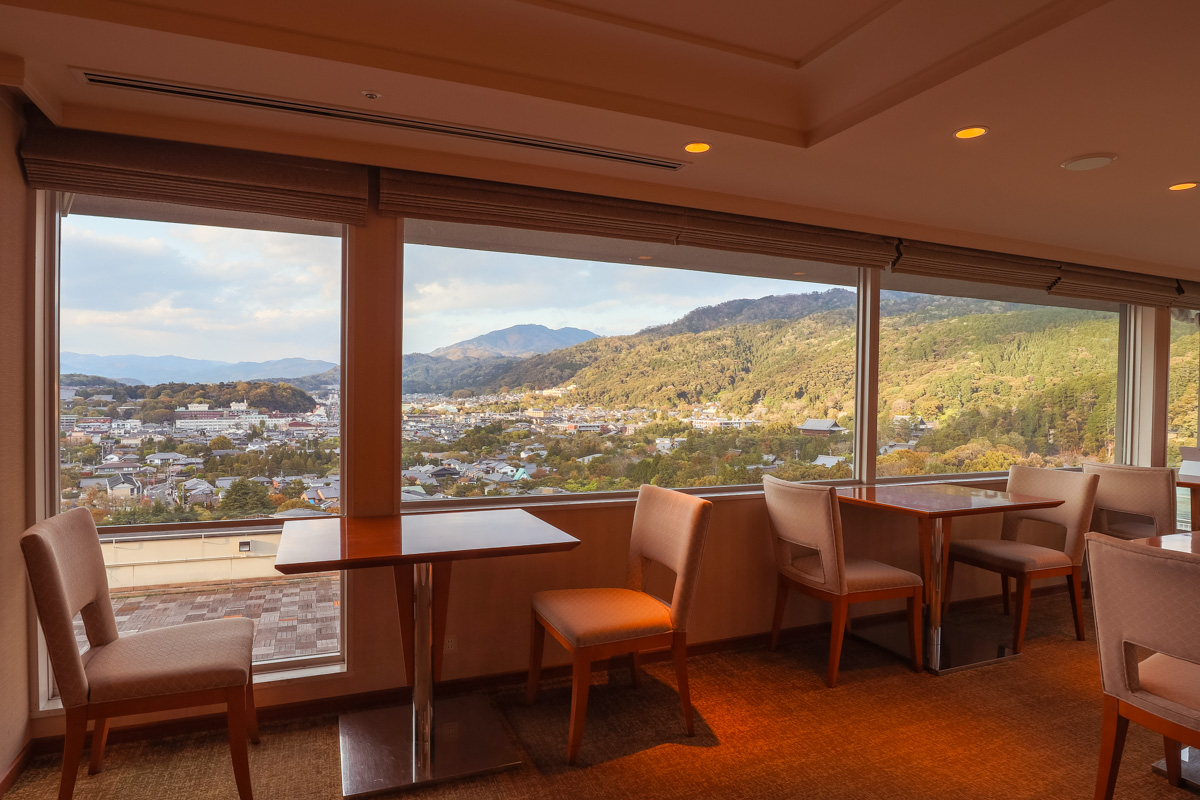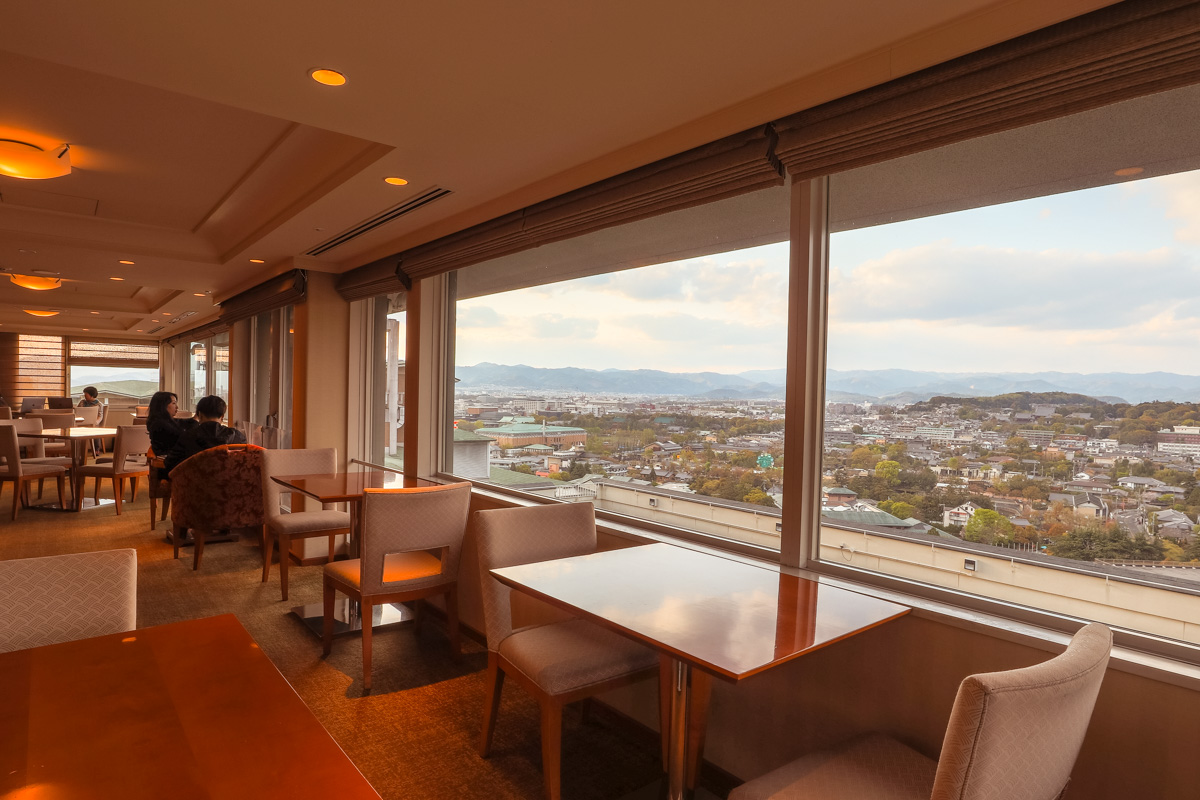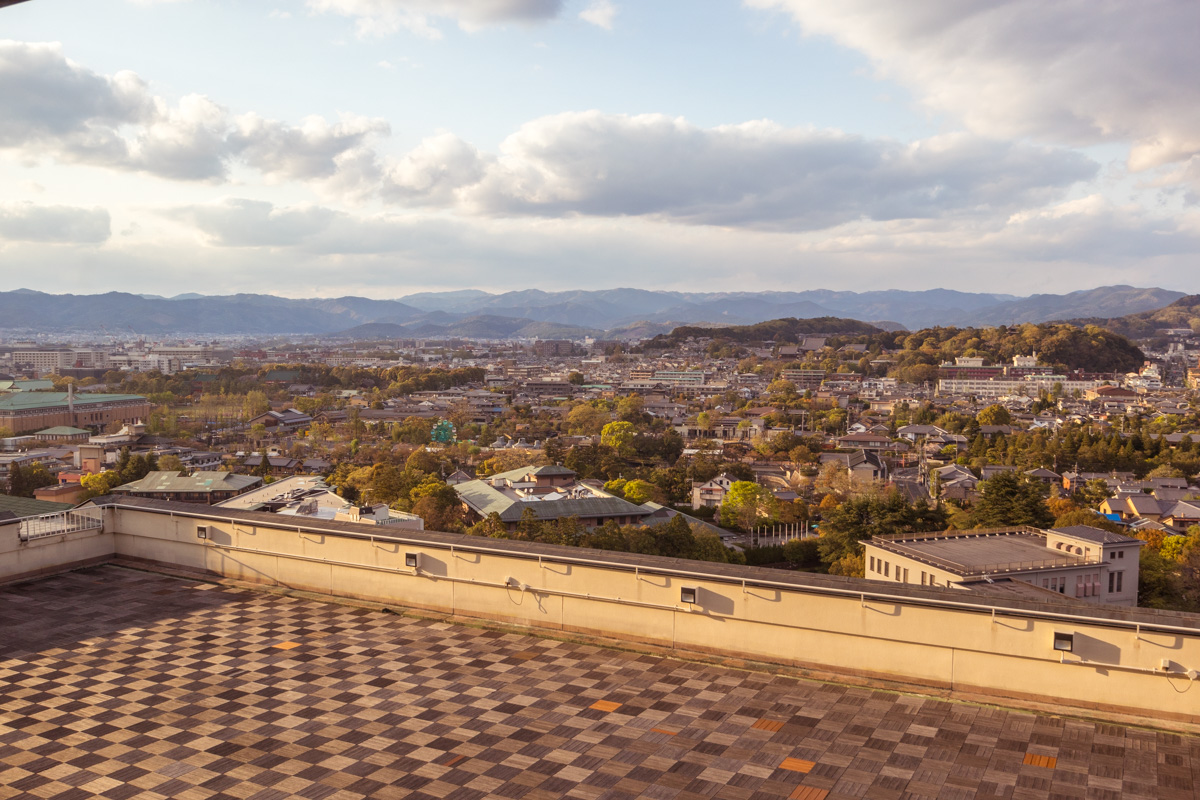 Complimentary refreshments were available all day with Sake, Wine and Spirits available in the evening.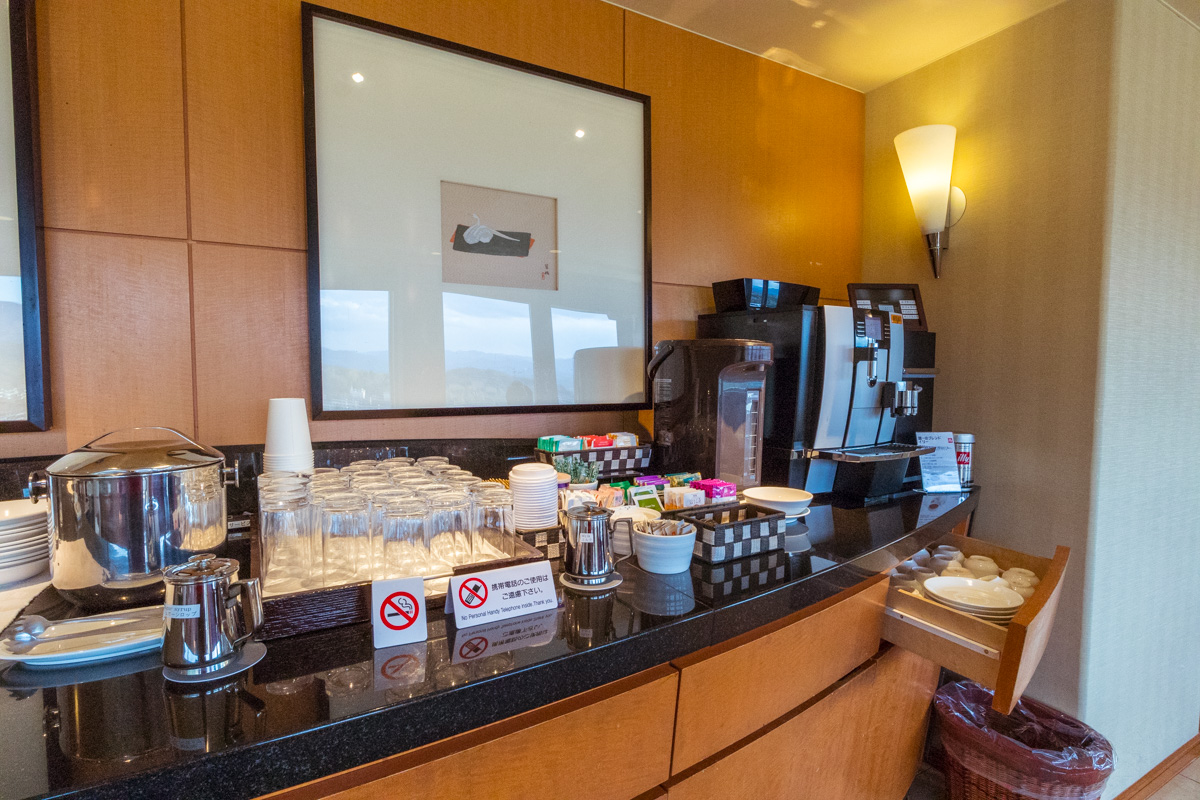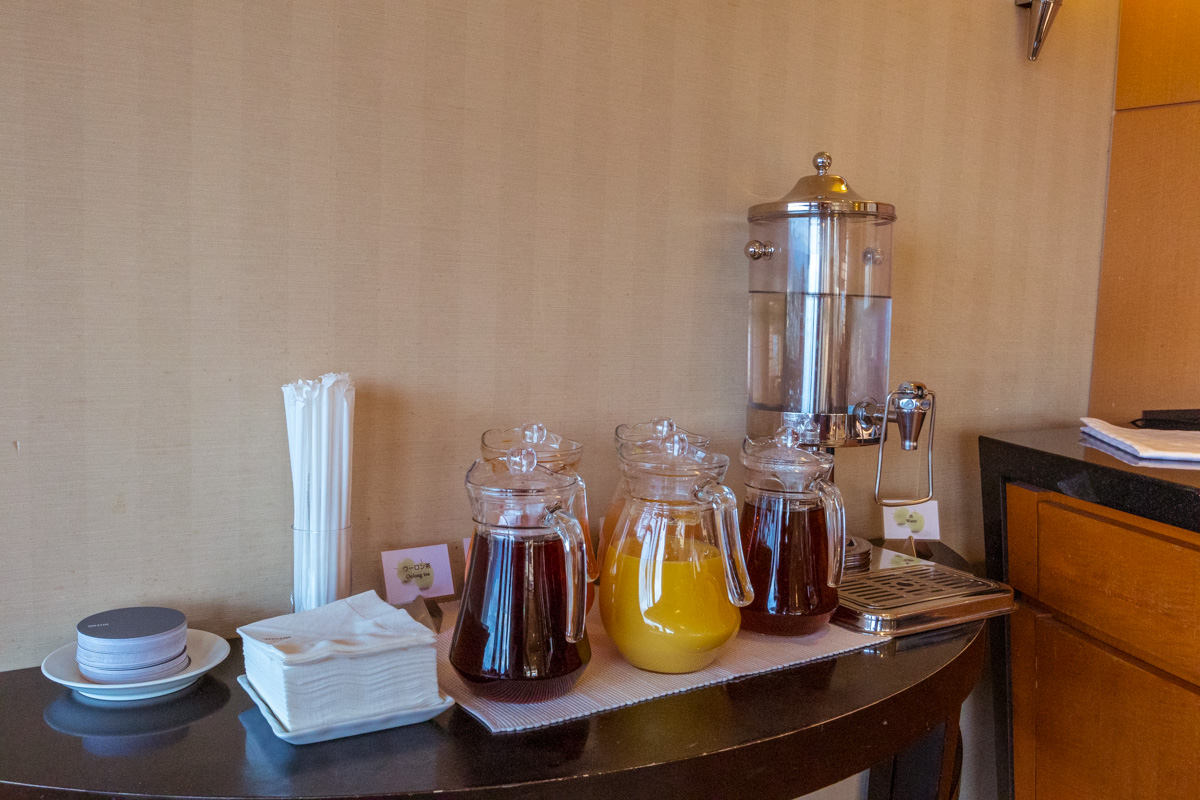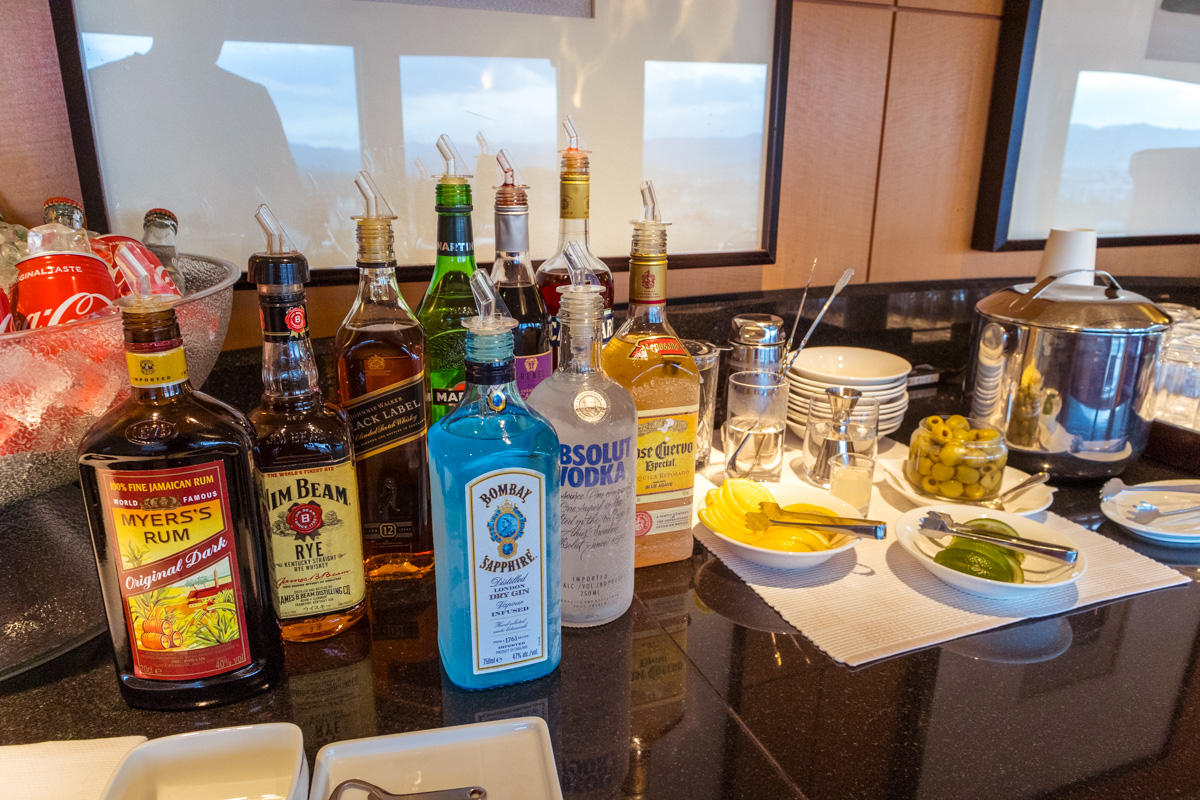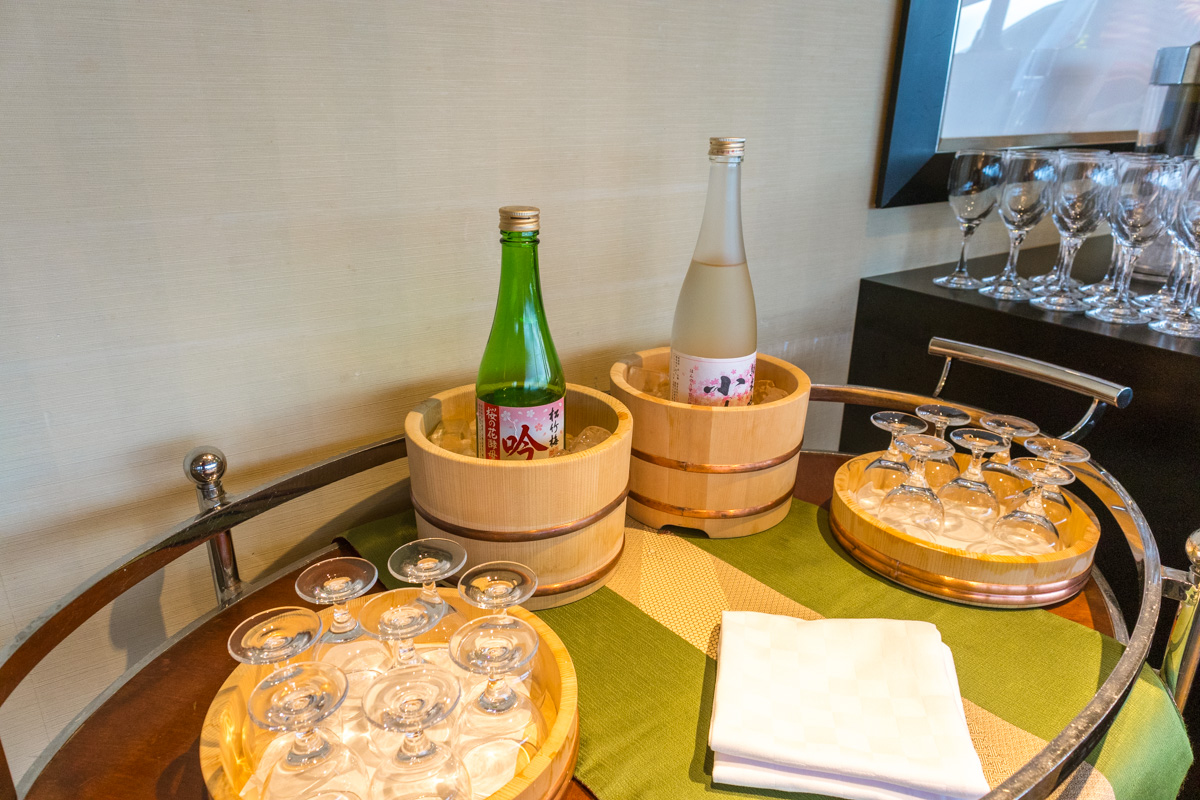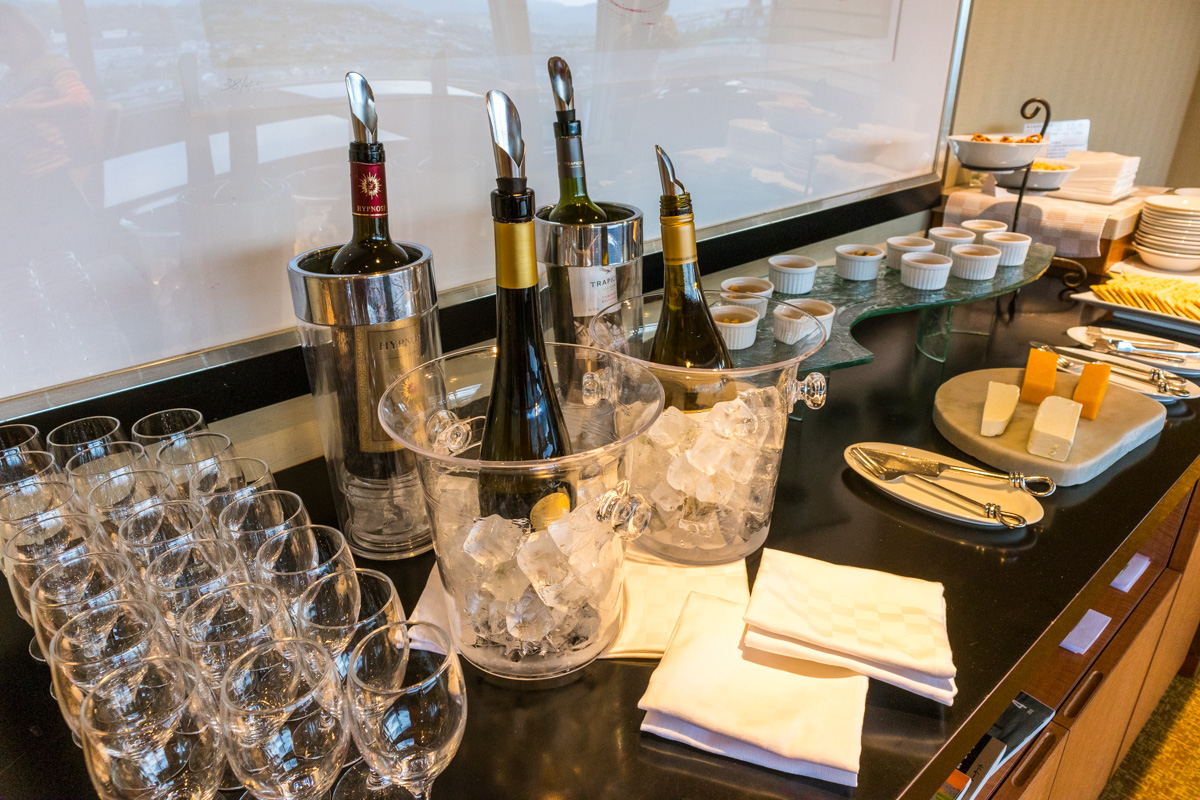 A plate of the day was also complimentary for each guest in the evening which featured four canapes.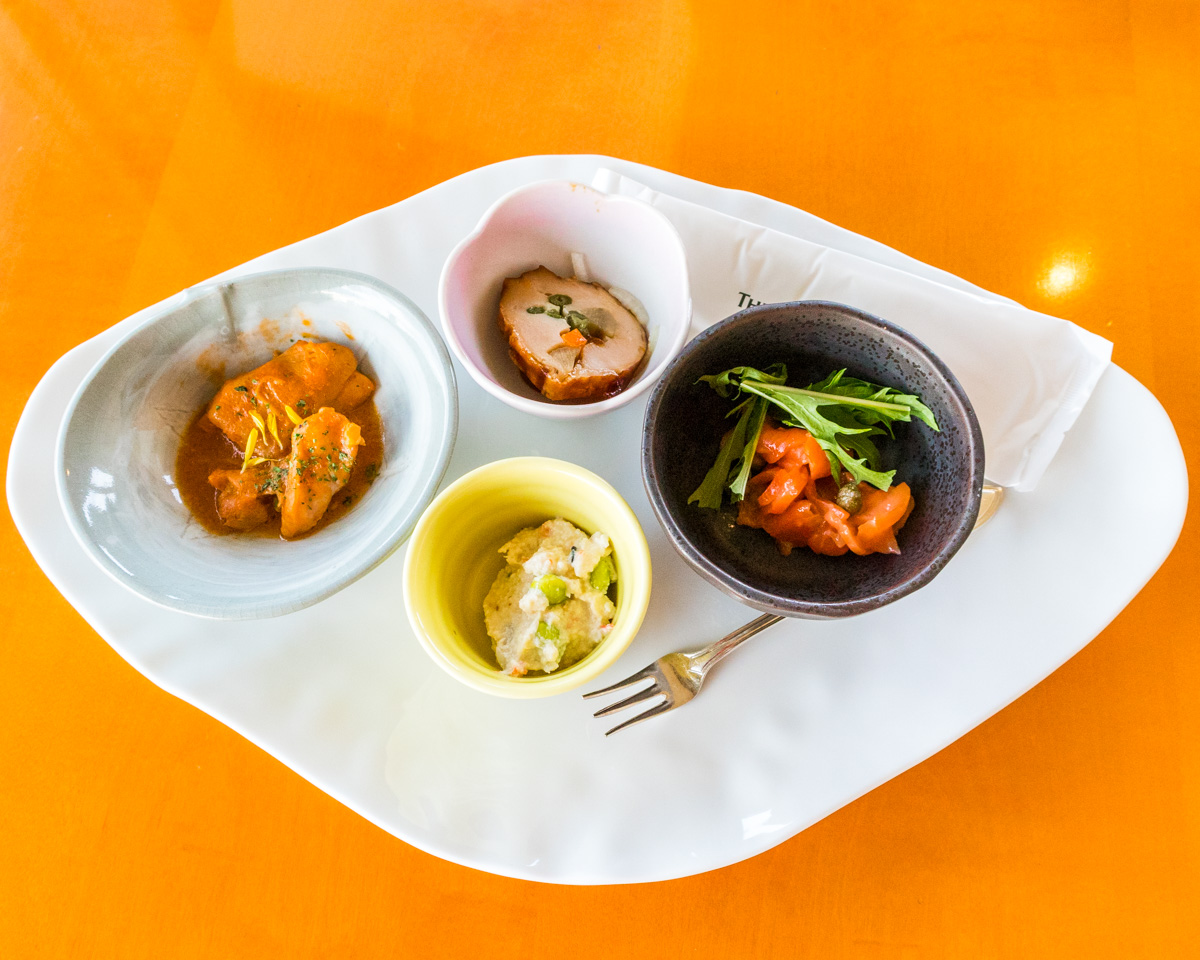 Facilities
The gym was complimentary to use for all guests.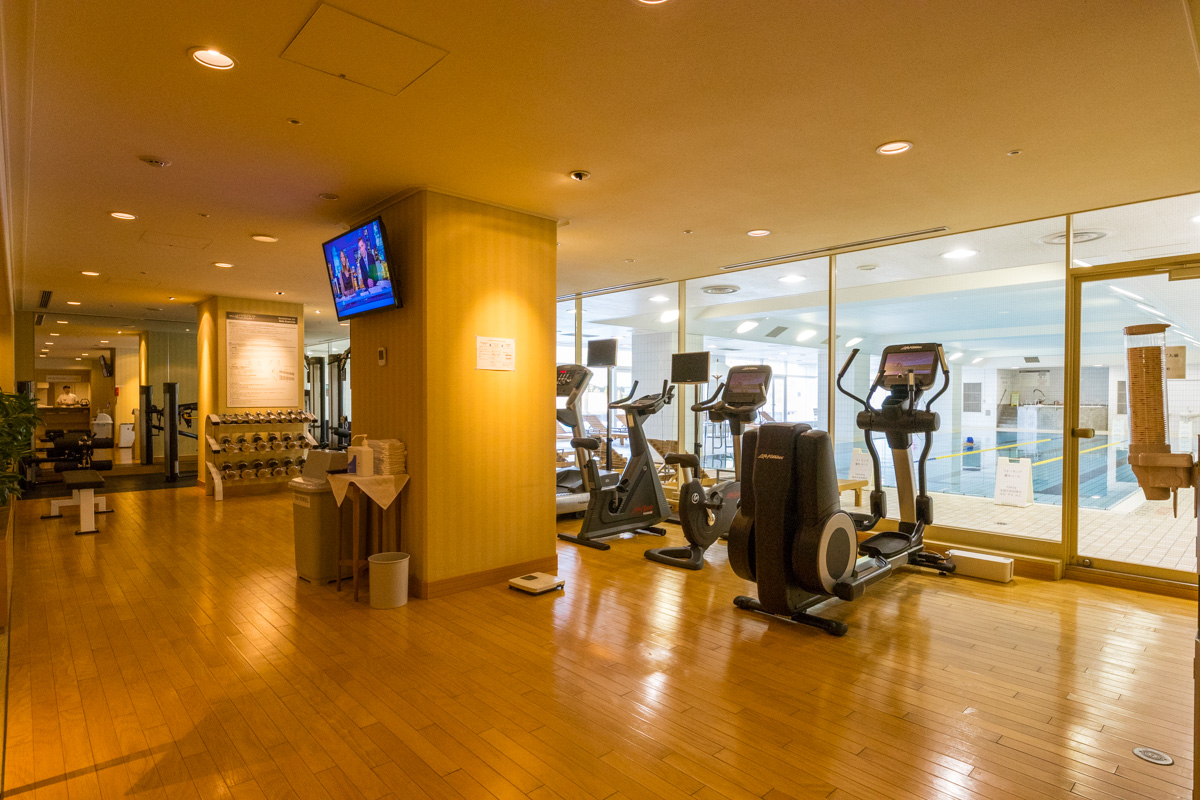 Yet oddly, guests staying in the hotel had to pay to use the pool.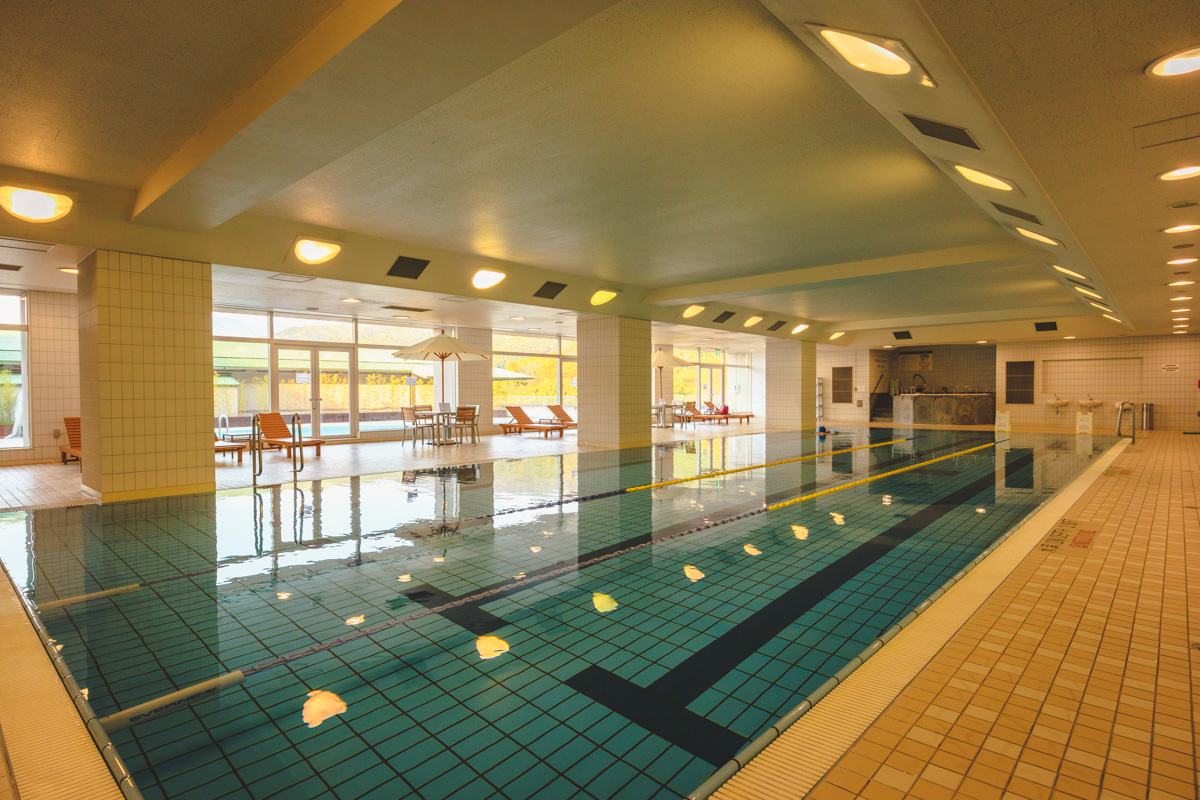 There is a complimentary shuttle bus between the hotel and the Kyoto Shinkansen station.
Local Area
Despite the age of the hotel, you visit Kyoto for the history and the hotel is conveniently located right next to a subway station. You can pick up an all-day bus or subway pass for ¥600.
If you want to see the Arashiyama Bamboo Forest I highly recommend waking up early and visiting before 10am so you can see its beauty without the crowds: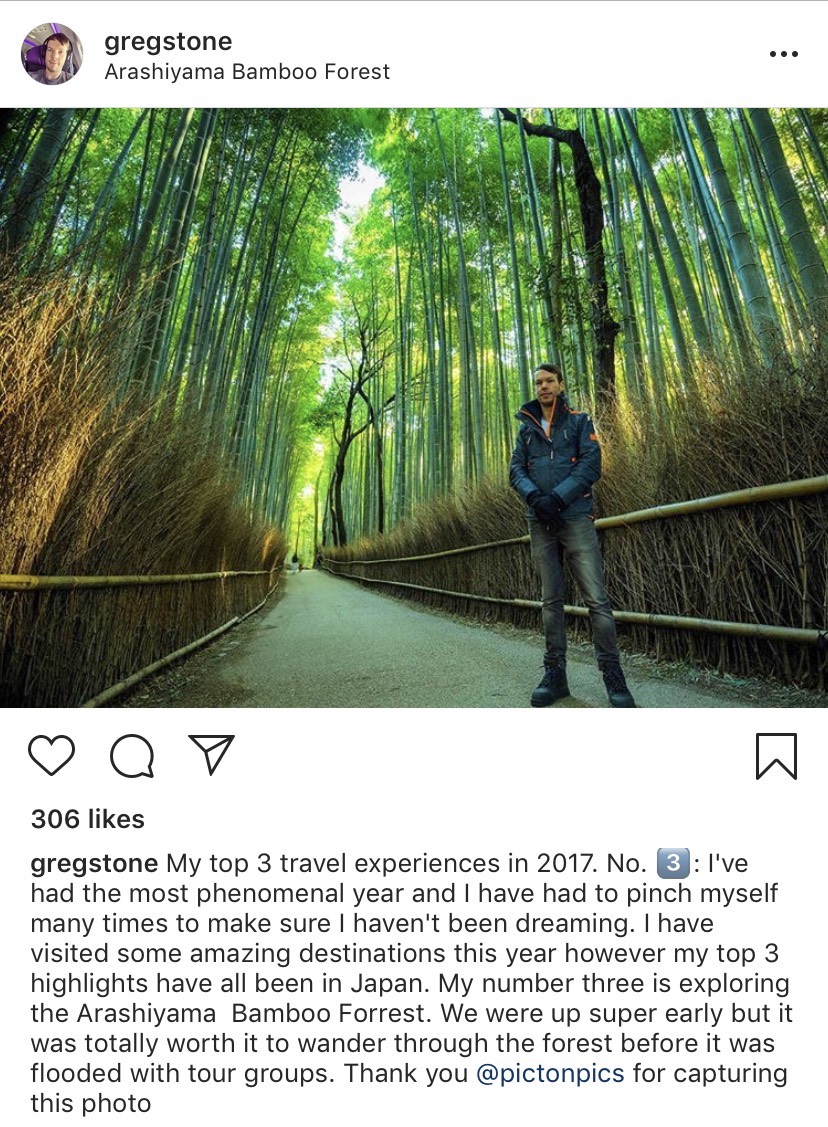 And you cannot miss a day trip out to Nara where you will meet deer who have learnt to bow to visitors in the hope you will reward them with a biscuit (which can be purchased in the park):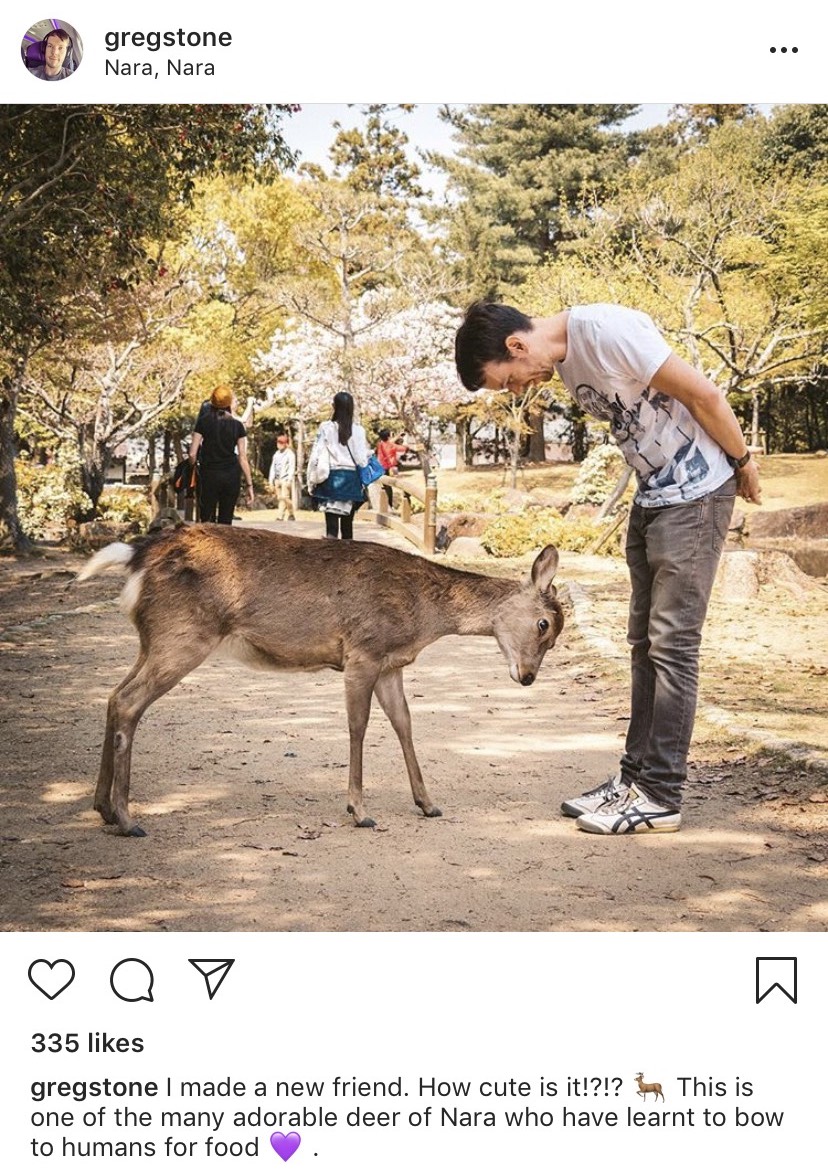 Summary
Overall, the hotel is in desperate need of renovation which has thankfully been underway since June 2018. The refreshed rooms look excellent however there is still a risk of receiving an older room whilst the hotel is a construction site.
The club lounge views, complimentary beverages and canapes were welcome after a long day exploring. But you're spoilt for choice in Kyoto for amazing restaurants, so you shouldn't fill up on too many snacks before dinner.
While you don't visit Kyoto to stay in a hotel, the hotel is an acceptable place to rest your head, a good launching pad to see the city and will only improve once the renovations have been complete.
The Westin Miyako Kyoto Deluxe Garden View room overview
was last modified:
November 8th, 2021
by