This is essentially an Etihad lounge that provides eligible Etihad and partner Virgin Australia passengers a place to relax before departure.
This lounge has been over by third-party lounge operator No1 Lounges and rebranded from Etihad First & Business Class Lounge to The House. All Virgin Australia international passengers are directed to this lounge.
Following all the publicity around the cuts Etihad has been making lately, I was curious if these would impact the service at the Sydney lounge and on my flight to Abu Dhabi and Frankfurt.
In mid-September 2019, this lounge joined the Priority Pass network, but members must fork out a $20 per person co-pay to enter.
Lounge location
The lounge is located in the Sydney International Terminal Pier C, adjacent to Gate 51.
Lounge seating
The lounge is located downstairs from the welcome foyer. Despite a relatively full A380 service the evening I visited, the lounge did not feel too busy, with enough lounges and dining tables for all guests.
The main lounge area has clusters of four single leather seats facing each other, single seats facing the tarmac and others located alongside the curved hallway wall.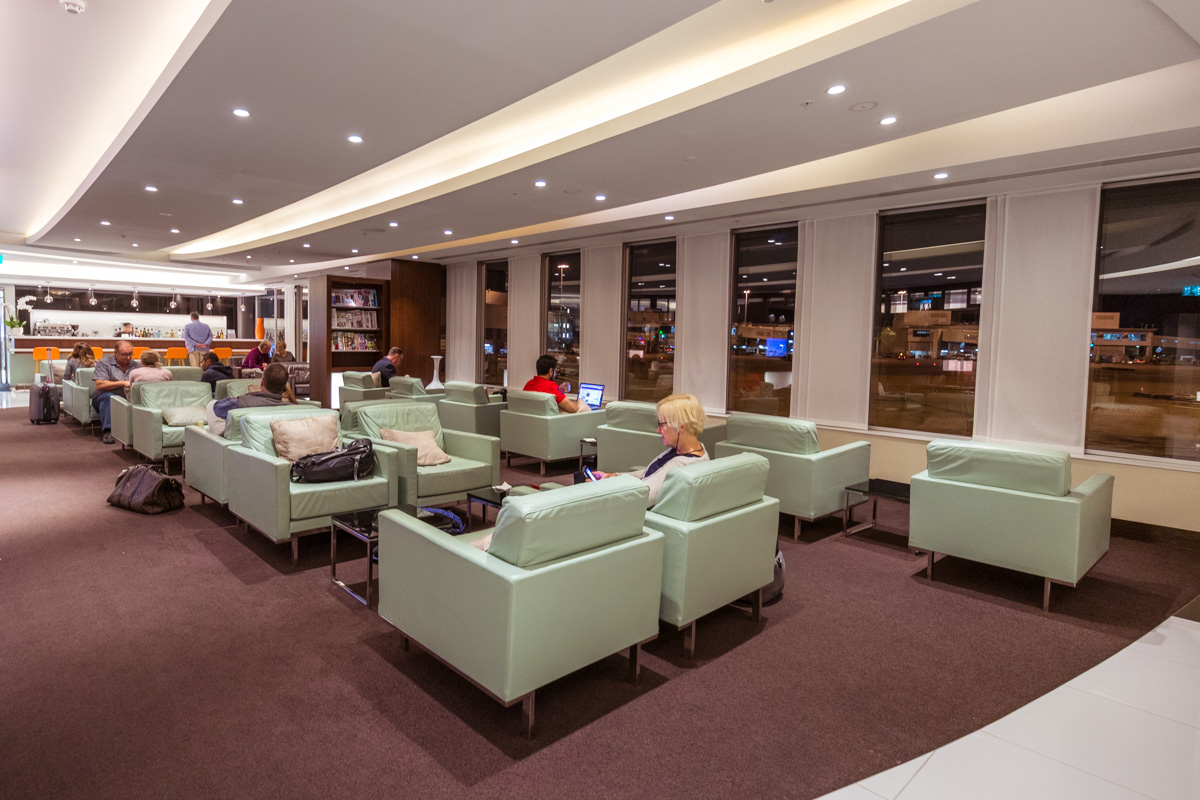 A bar table separates the dining area and the main lounge, where you will find power points to charge your devices.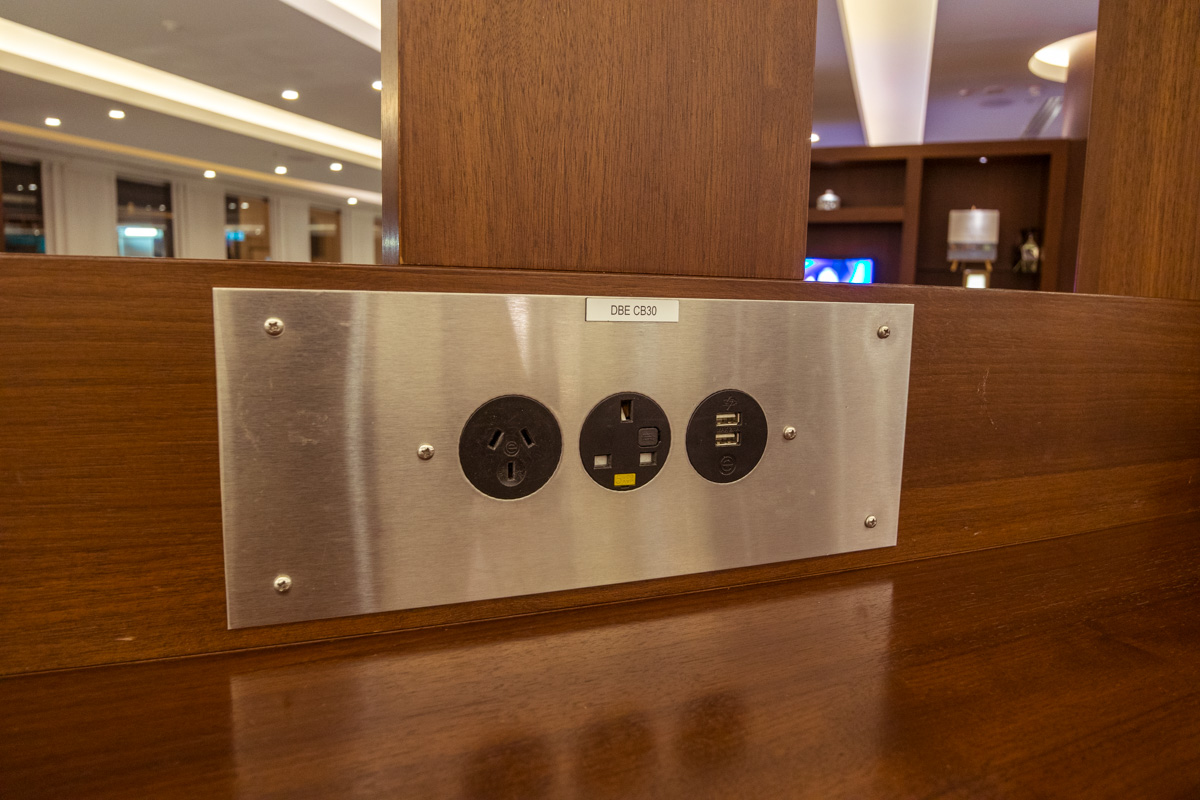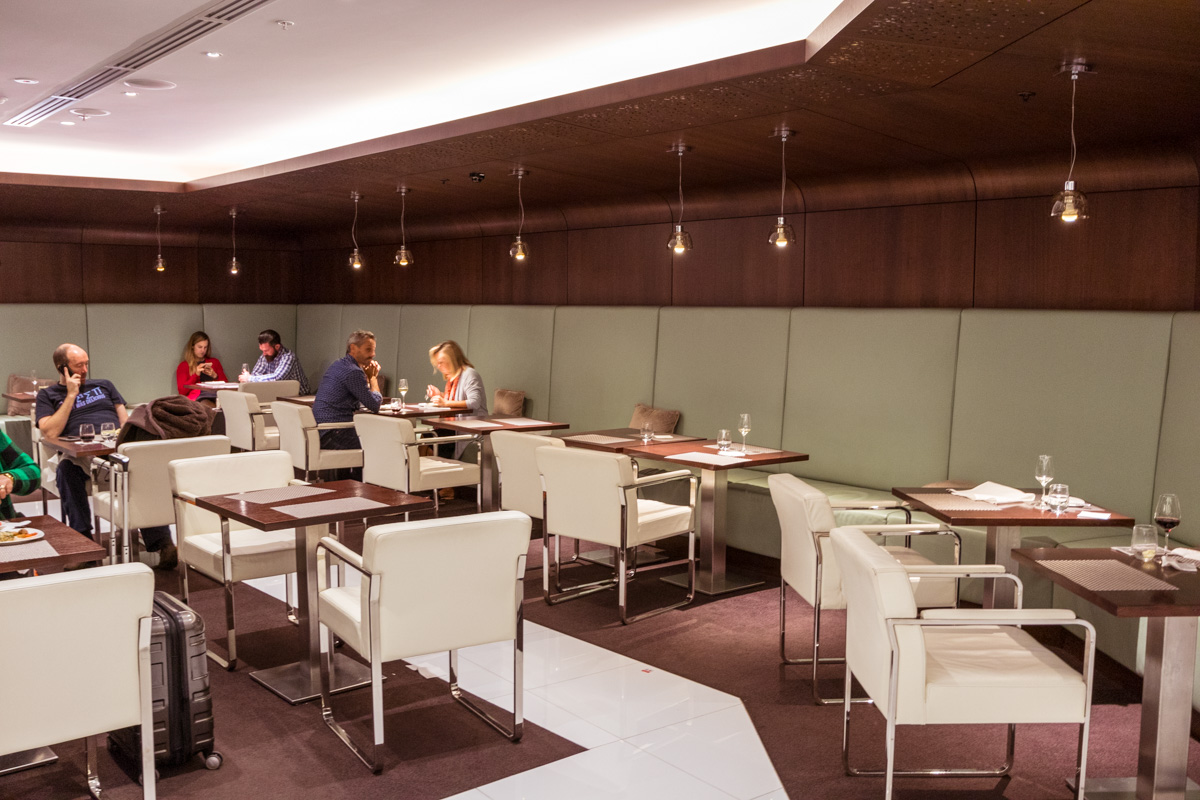 In 2019, this lounge will be expanded to create a new entrance, reading room, private room and lounge area, increasing its capacity by over 50 per cent.
Food & drink
A tendered bar serving wines, cocktails and spirits is located on the furthest wall of the lounge providing views to the tarmac for those sitting on the far-right stools. Coffee is also available, with freshly-prepared juices and smoothies coming in 2019.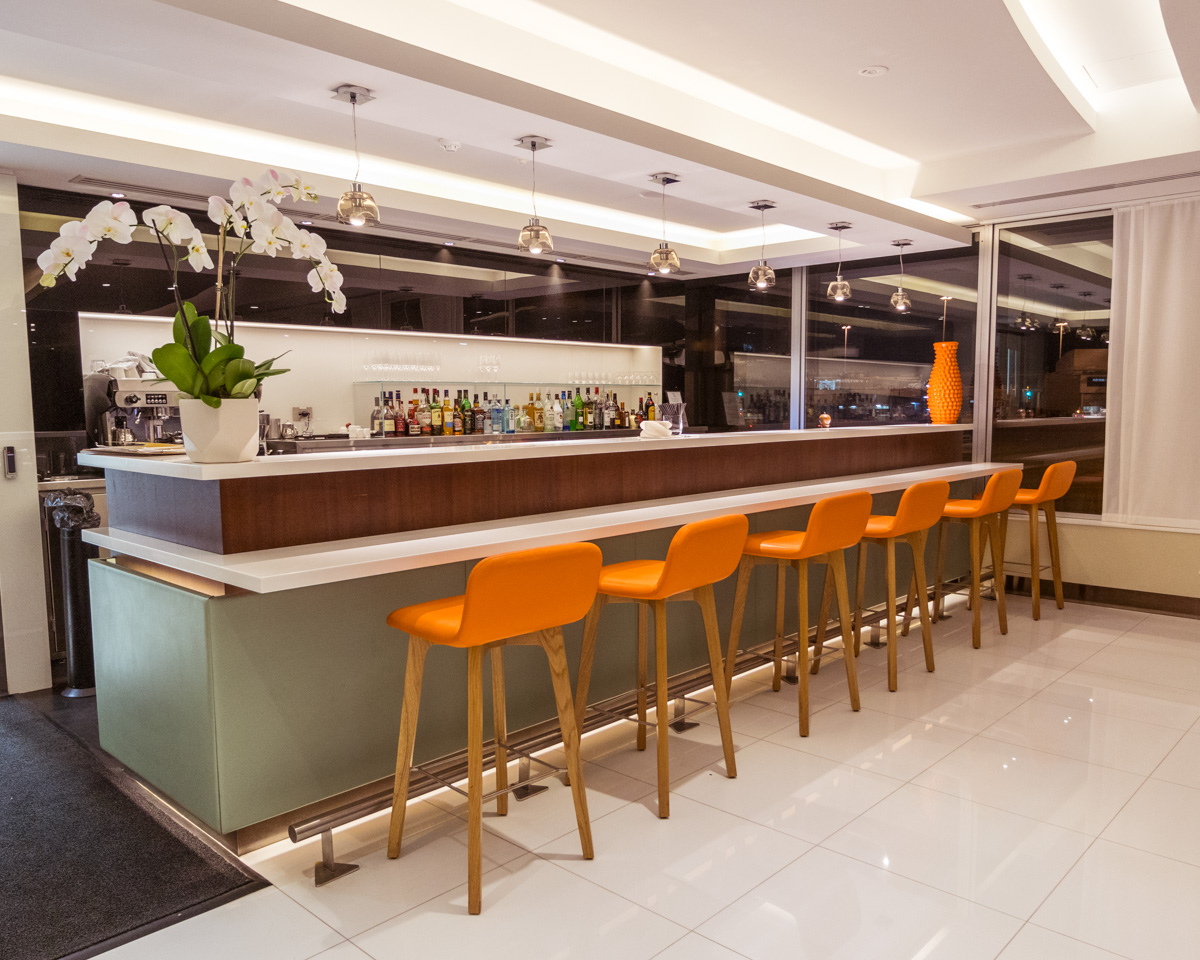 Despite the well-publicised cuts to the Etihad service and amenity offerings, Etihad has retained the à la carte dining in the Sydney lounge. Unlike previous visits, staff no longer serve beverages to the dining area, so make sure you grab a drink from the bar or self-serve buffet before you take a seat.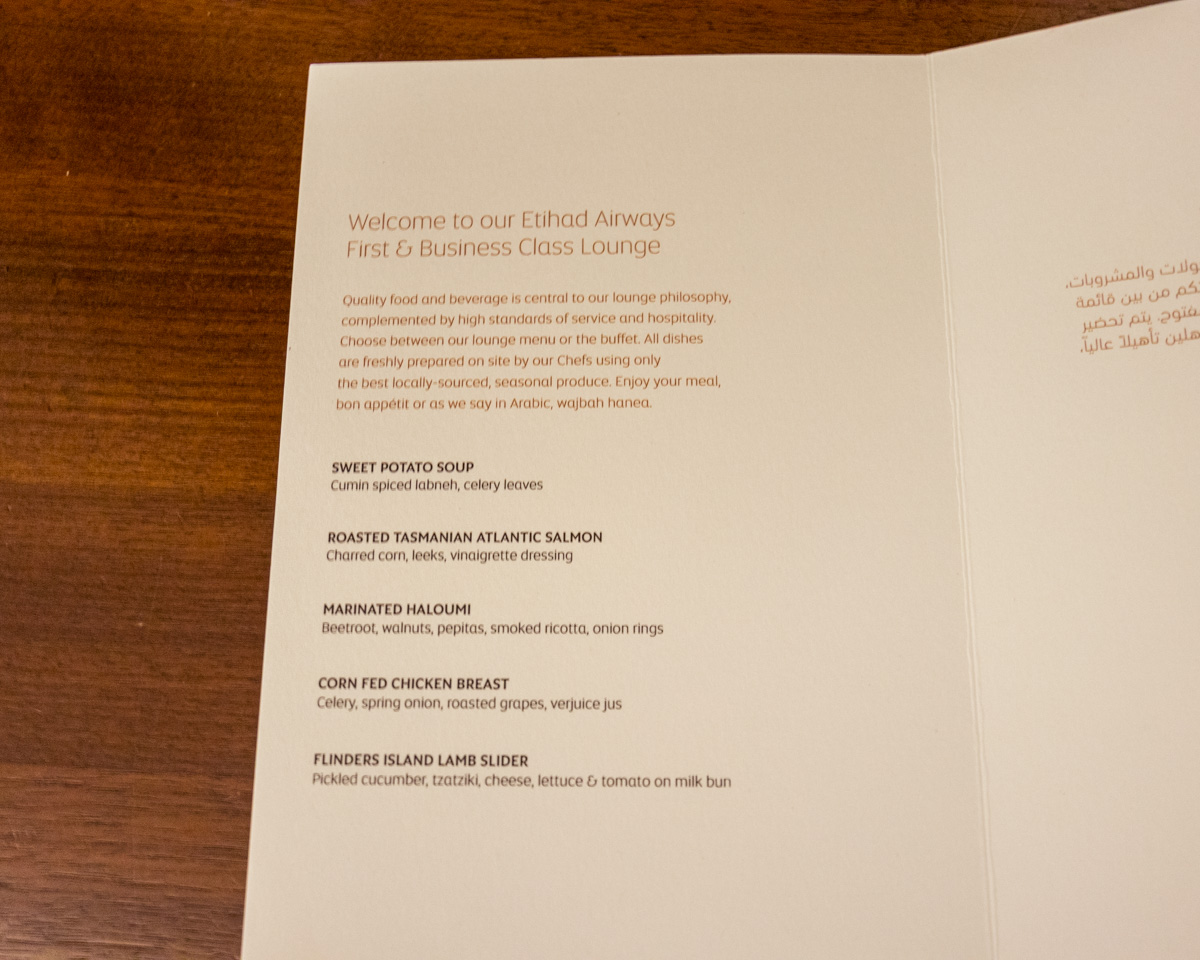 The staff working the dining area did not seem overly attentive to the mess left by the previous guests and did not clean the tables between sittings for the entire duration of my dining.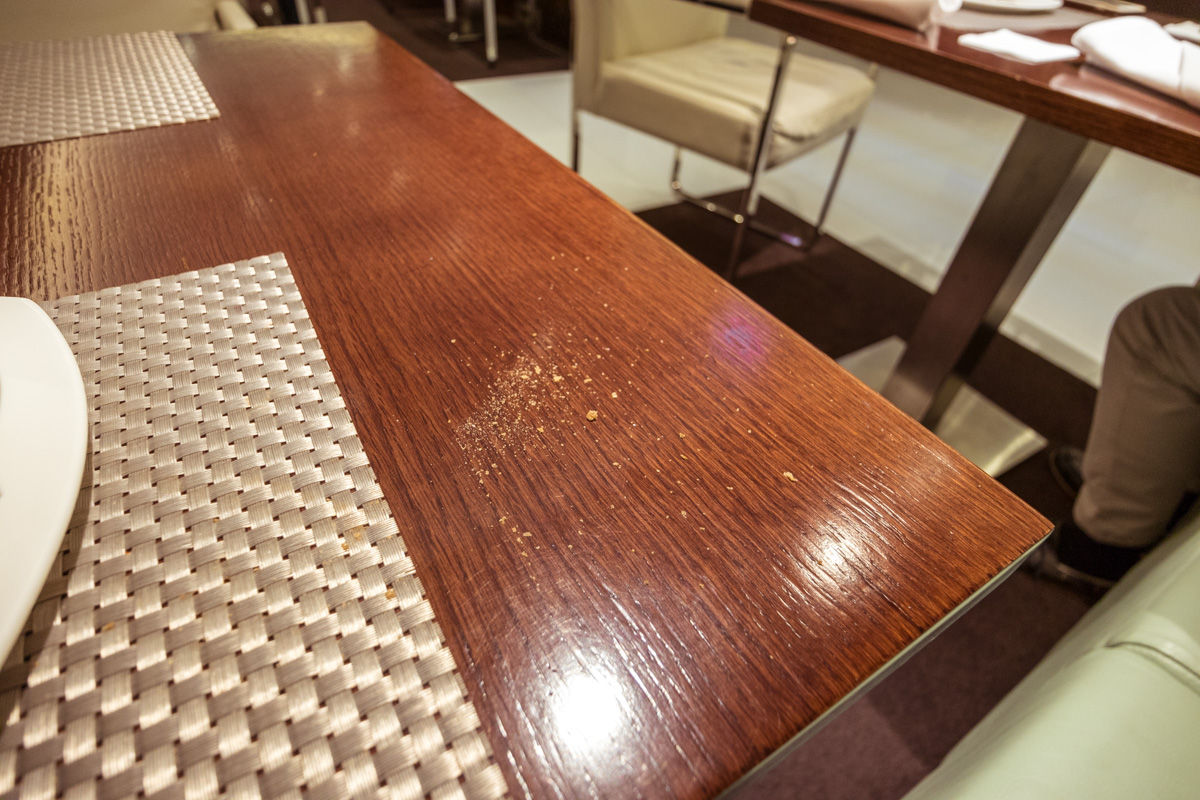 Considering I had an onboard supper service coming up, I opted for the Flinders Island Lamb 'Slider', which I assumed would be small, however, it came out as a full-sized burger.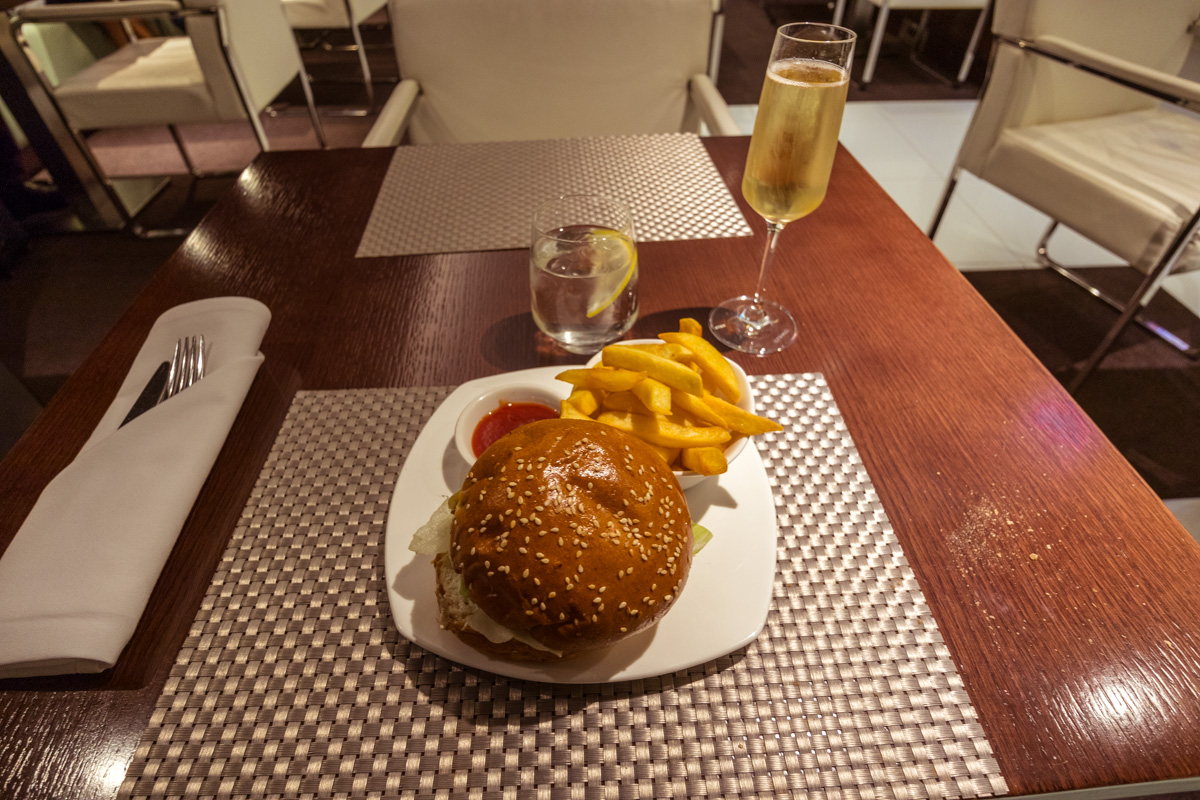 The self-service buffet has a selection of hot and cold dishes as well as desserts and drinks on hand.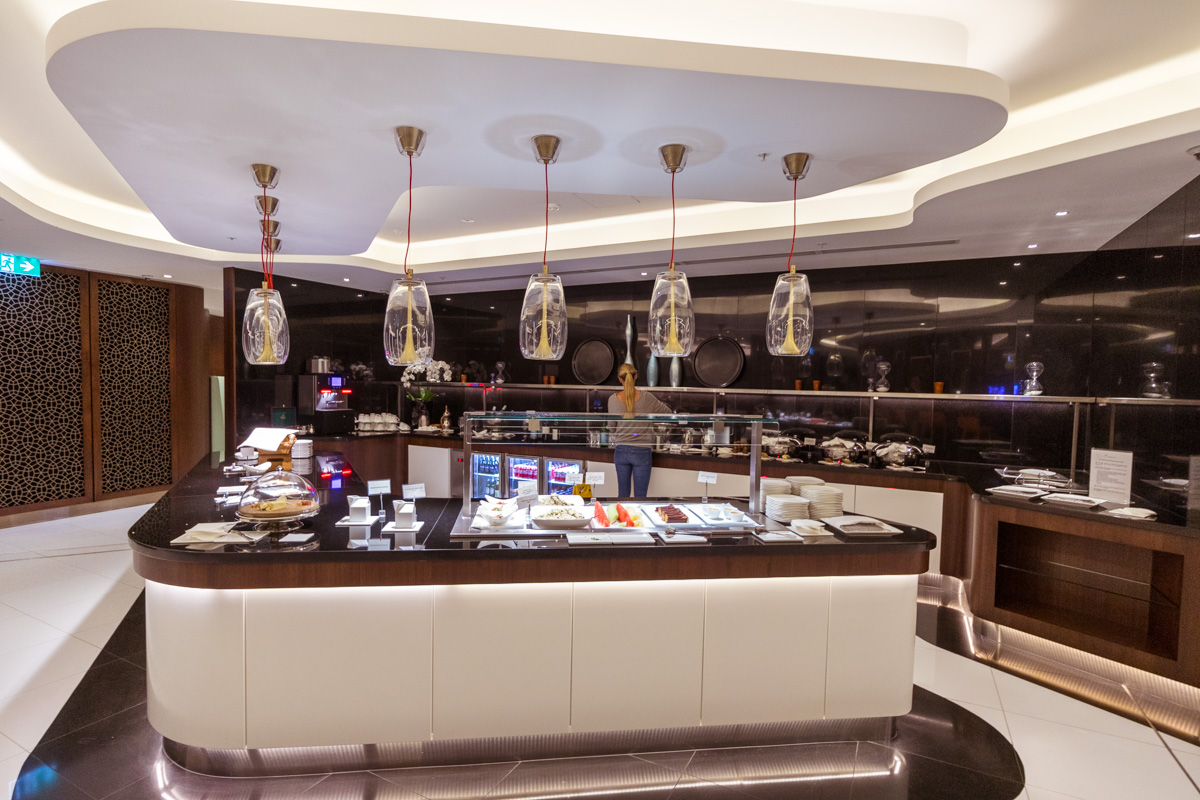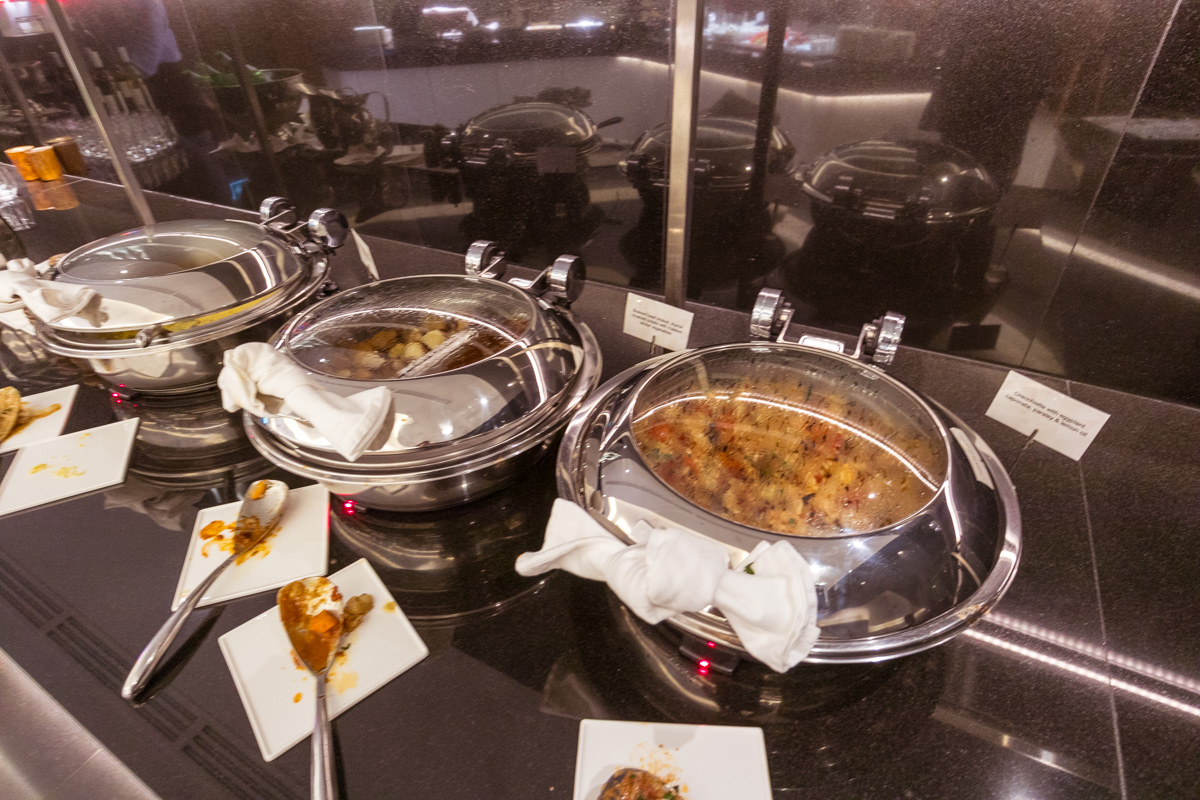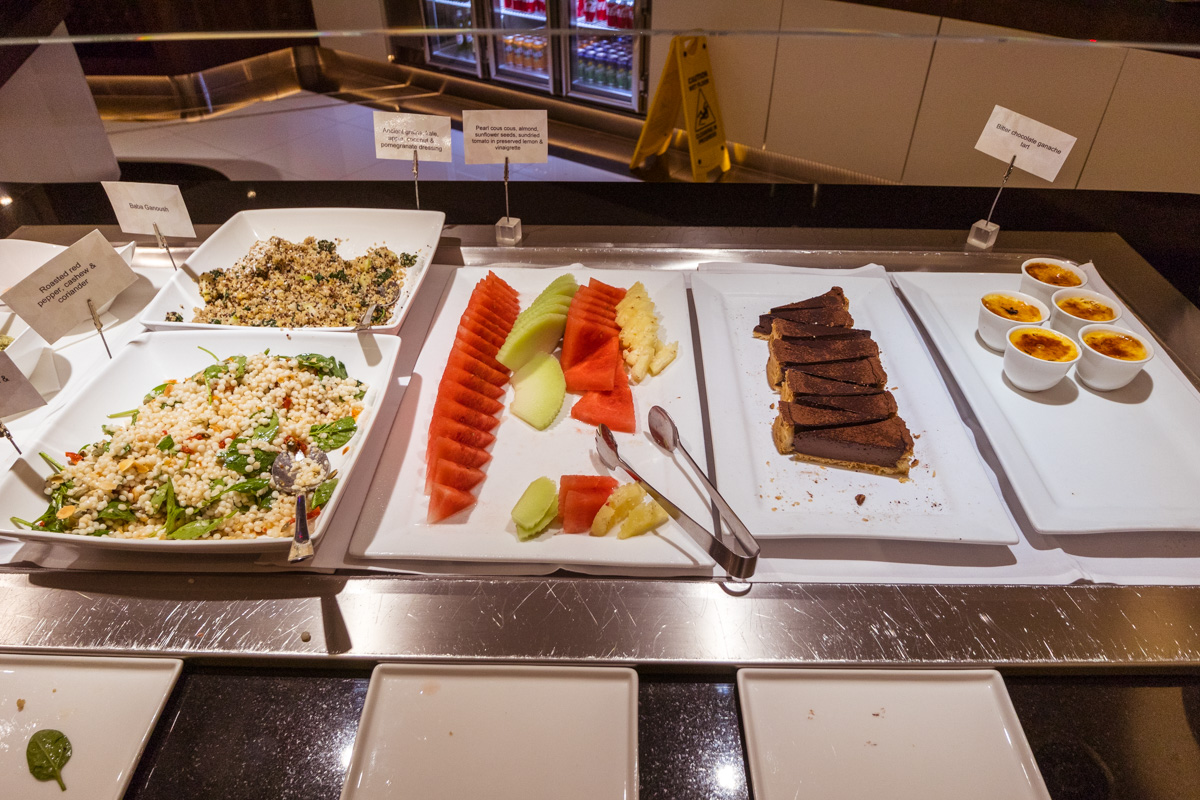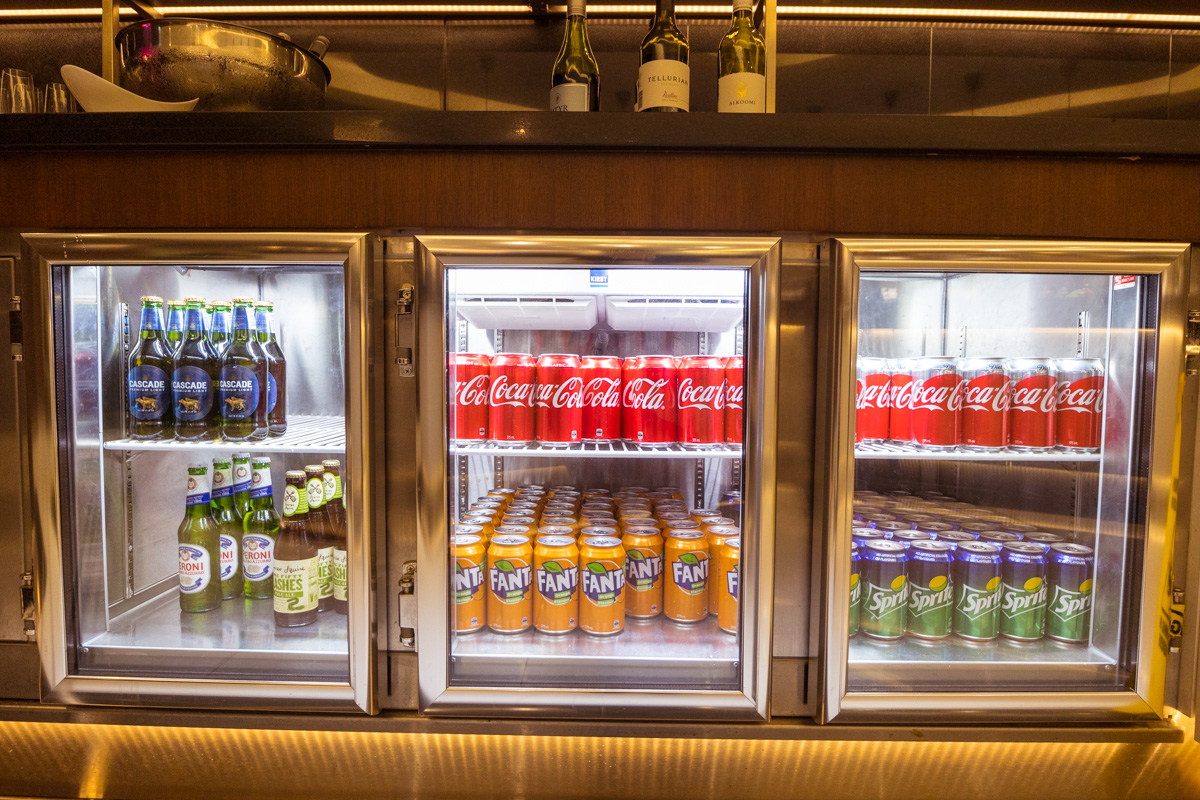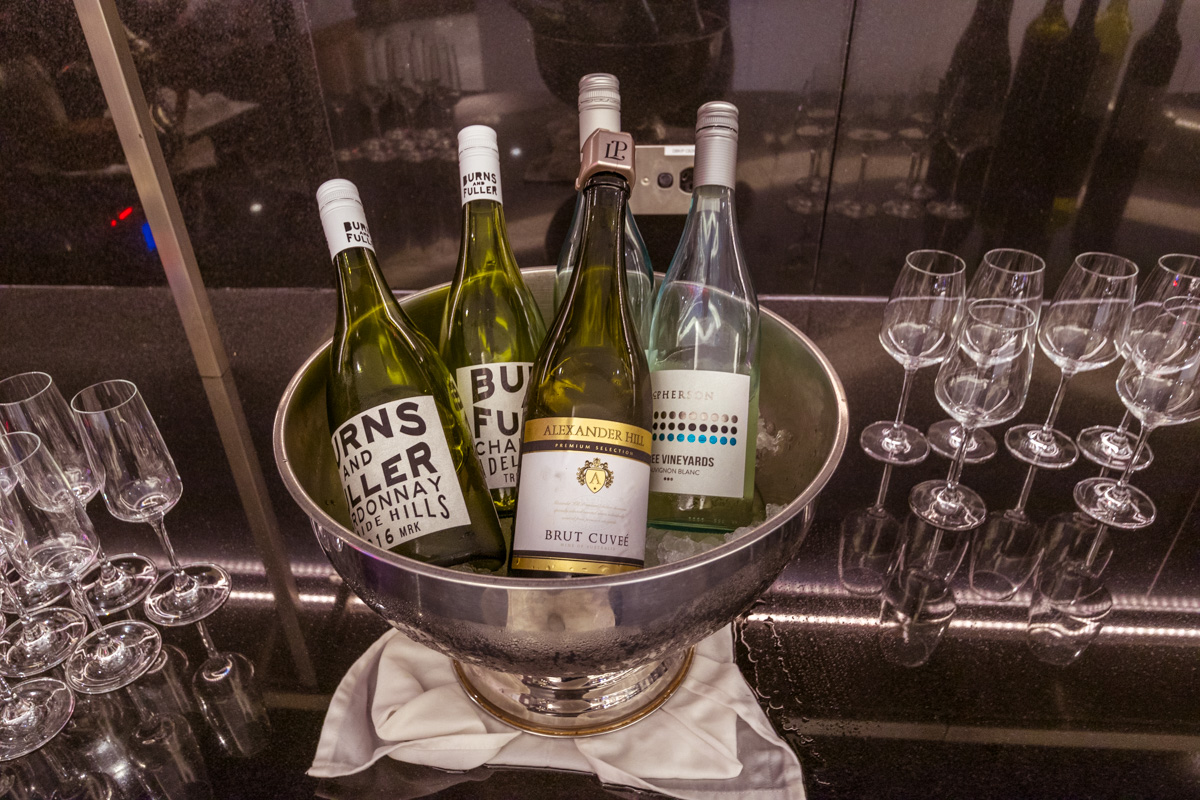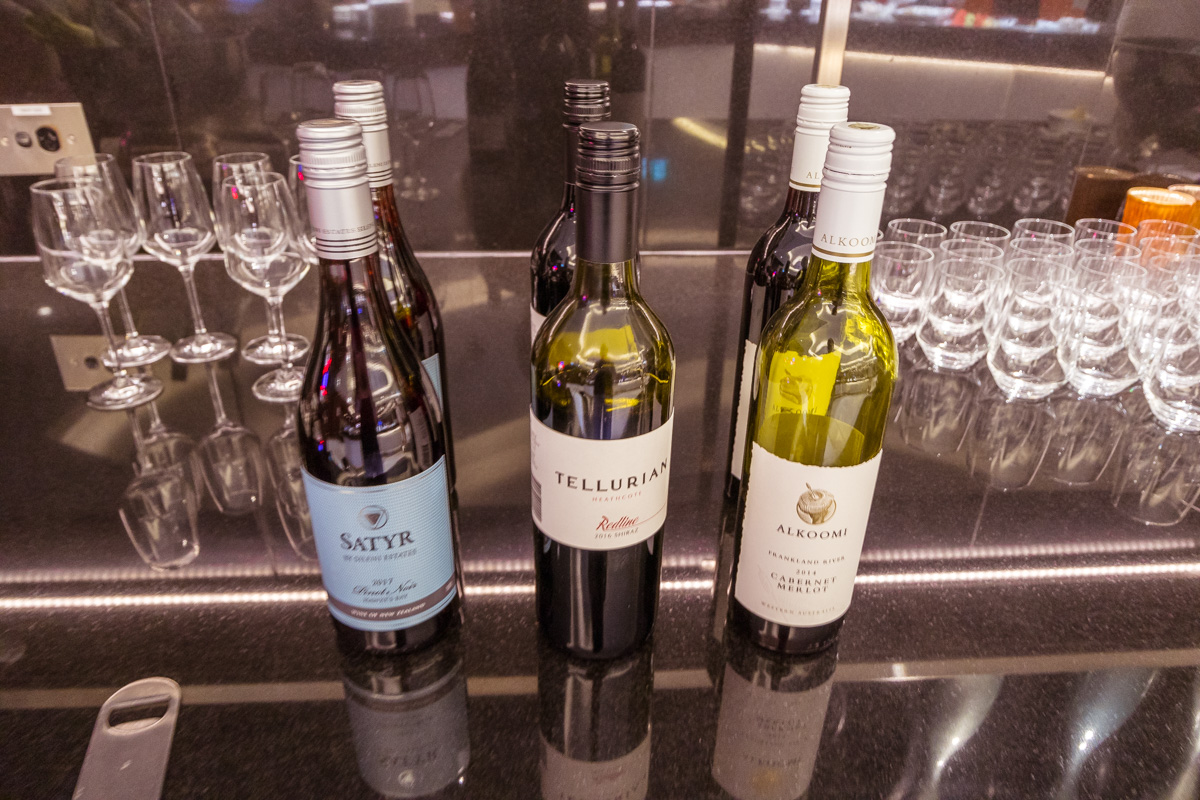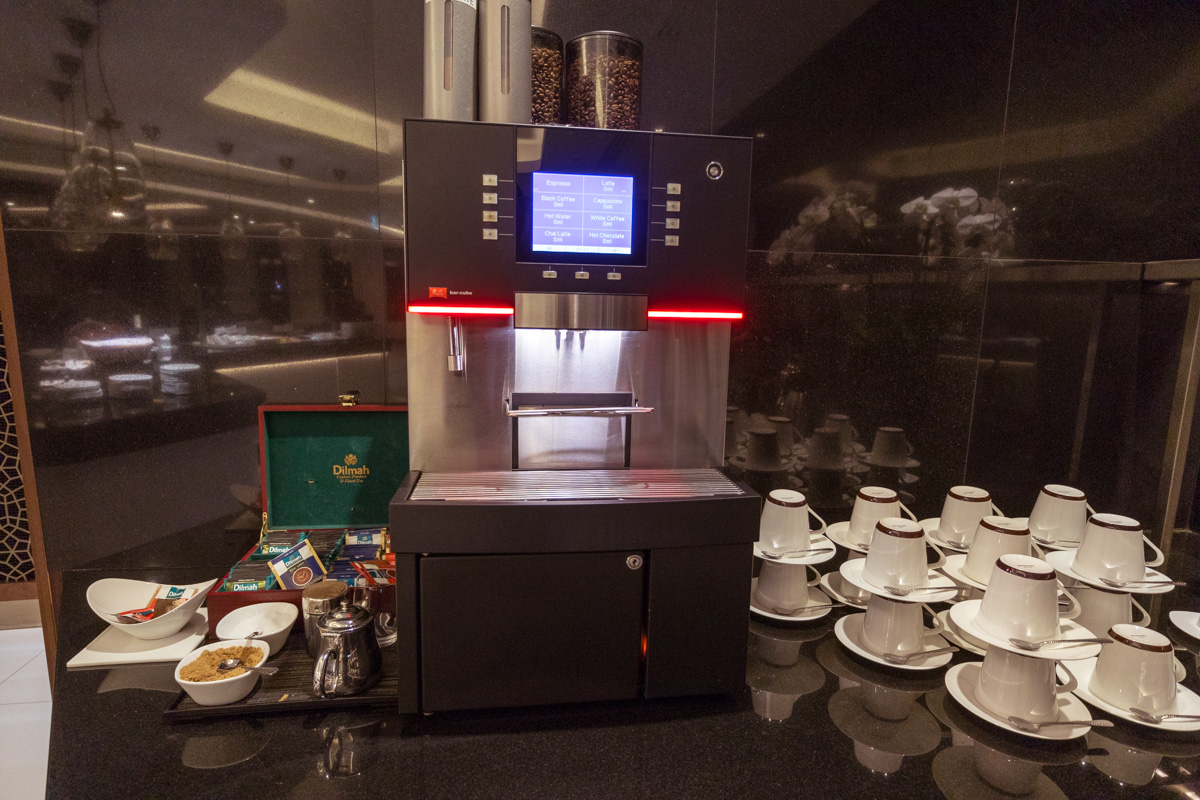 Amenities
Along the hallway from the dining area to the bathrooms, there is a children's playroom full of toys, games and a TV with games console to keep the kids occupied.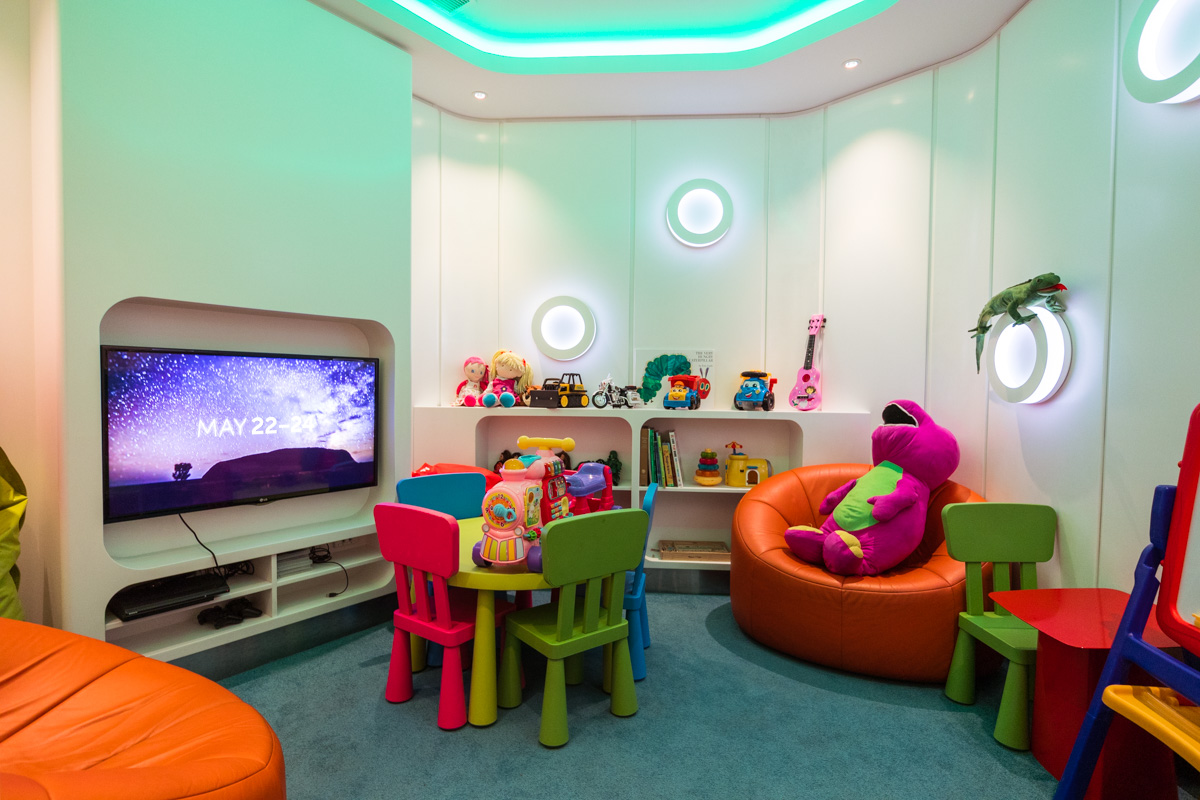 Showers are available within the bathrooms.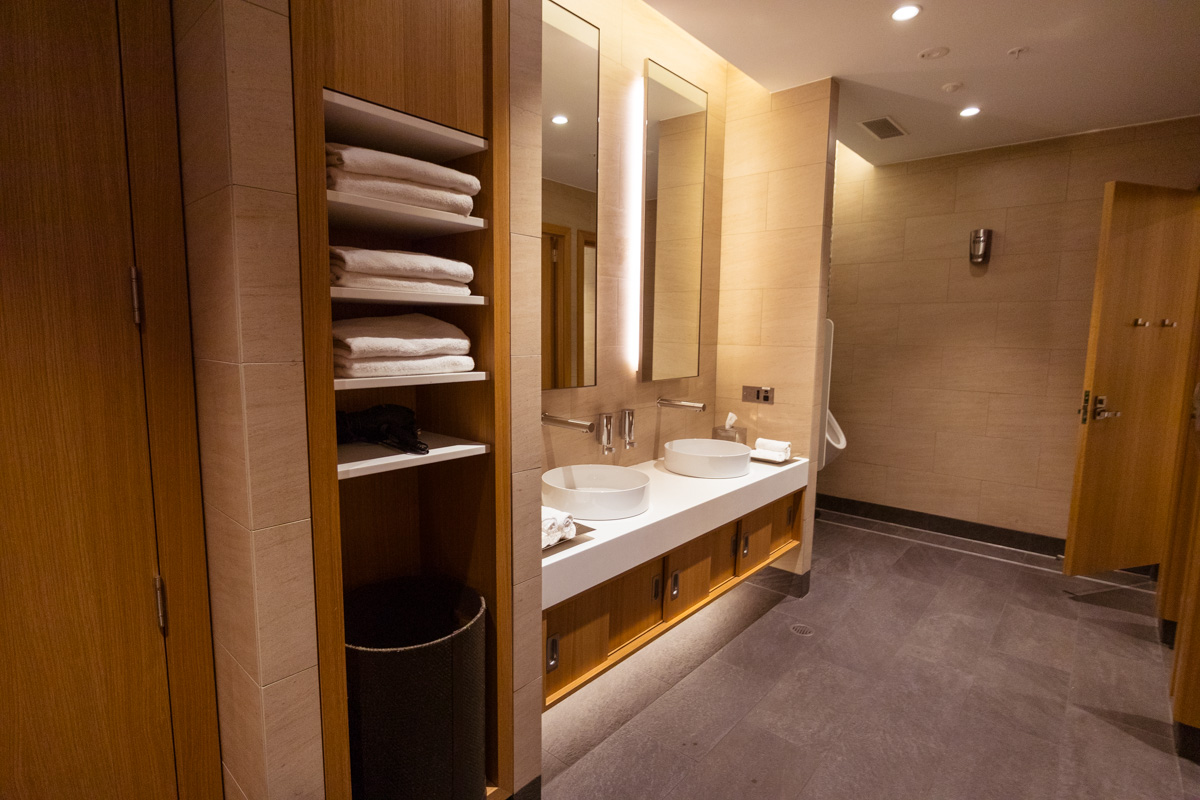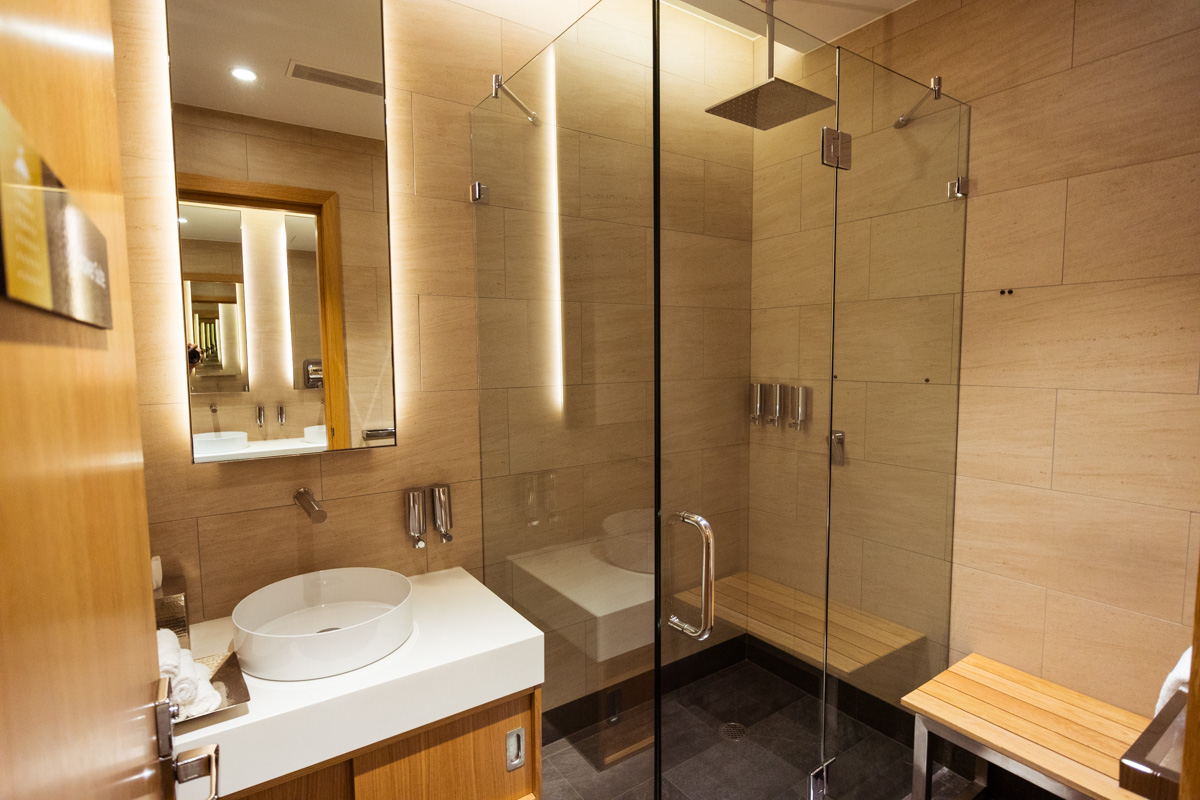 The business centre features Apple computers and complimentary WiFi is available throughout the lounge, however, I clocked speeds at 0.24/0.11 Mbps download/upload, rendering it pretty much unusable.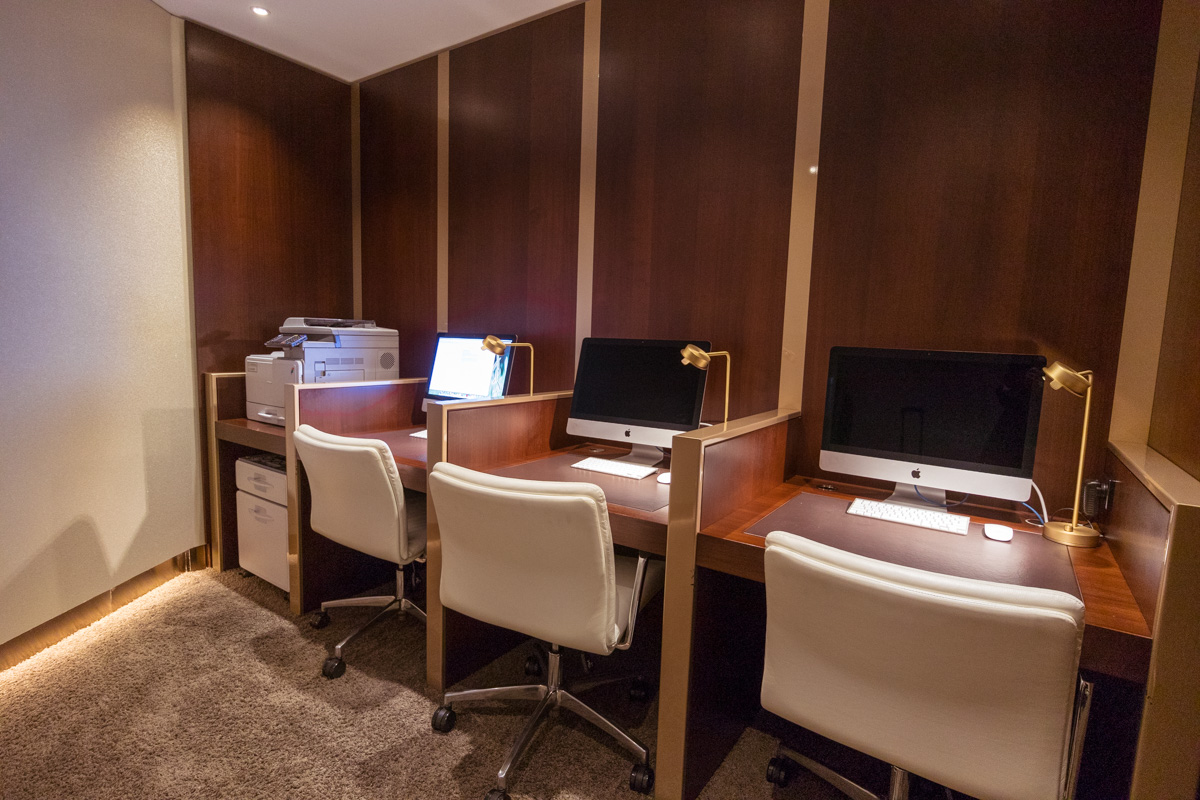 Secure hand luggage storage and cloaking facilities located on the foyer level.
Separate male and female prayer rooms are also available.
Lounge access options
By class of travel: The Residence, First and Business Class travellers on Etihad flights and Business Class travellers on Virgin Australia; as of February 2019, there are unconfirmed reports that British Airways passengers can also access this lounge (I would recommend The House over the Qantas International Business Lounge for Business Class passengers but First Class passengers would be better off going to the Qantas International First Lounge)
By Etihad Guest frequent flyer status:Gold or Platinum members travelling on Etihad or Virgin Australia
By Velocity Frequent Flyer status: Gold or Platinum members travelling on Etihad or Virgin Australia
By lounge membership: Priority Pass members (with a $20 per person co-pay) and Virgin Australia Lounge members when travelling on Virgin Australia flights to New Zealand
By day pass: $80/40 for adults/children aged five and above when booked online; children four and below are free; add $10 when paying at the door
Other The House/Etihad lounge reviews
Summing up: our take
Overall, The House at Sydney Airport is a great place to kick off your journey. It has ample seating, great food options, a room to play for the kids and views across the tarmac for aviation geeks.
Although the service has declined compared to previous visits, it is still the only Business Class lounge to offer restaurant-style à la carte dining at Sydney Airport.
Considering the 'conscious uncoupling' of Virgin Australia and Air New Zealand, this lounge may become more crowded as more Virgin Australia passengers are granted entry.
The House Sydney lounge overview
was last modified:
April 26th, 2022
by