With many SkyTeam airlines serving Sydney, the alliance debuted its own-brand lounge at Sydney Airport back in 2015. In its day, it was the first SkyTeam Lounge in the Southern Hemisphere, and just the third branded SkyTeam Lounge globally.
It's a concept that's well-suited to large airports served by many of SkyTeam's members. It makes sense to run these lounges in places where there isn't also a 'home' carrier that belongs to SkyTeam. That's because travellers get a consistent lounge experience, rather than being directed to a sea of independent and contract lounges to fill the gap
Of course, Sydney ticks both of those boxes – it's Australia's busiest airport, and it's also served by seven different SkyTeam carriers.
With international travel now back in full swing, SkyTeam's Sydney lounge is looking better than ever, after a quiet renovation during the pandemic's quieter months. Fast-forward to completion, I had the chance to stop by and explore what SkyTeam travellers can expect when jetting off in 2022 and beyond.
Location
You'll easily find the SkyTeam Lounge if you're familiar with Sydney's Qantas International Business Lounge and Qantas International First Lounge.
After passport control and security, get through the duty-free shops and continue wandering towards gate 24. You'll find the SkyTeam Lounge directly opposite, and adjacent to the airport's Plaza Premium Lounge.
Arriving on a busy Friday morning, I find Sydney's SkyTeam Lounge buzzing – but still with plenty of choices over where to sit. It's lovely to find so much natural light as well. Of course, this comes in through the floor-to-ceiling windows, which offer some excellent views of the SkyTeam airlines serving Sydney.
I spot a Korean Air Boeing 777 preparing to jet off to Seoul and a Vietnam Airlines Airbus A350 pulling into a nearby gate, soon bound for Ho Chi Minh City.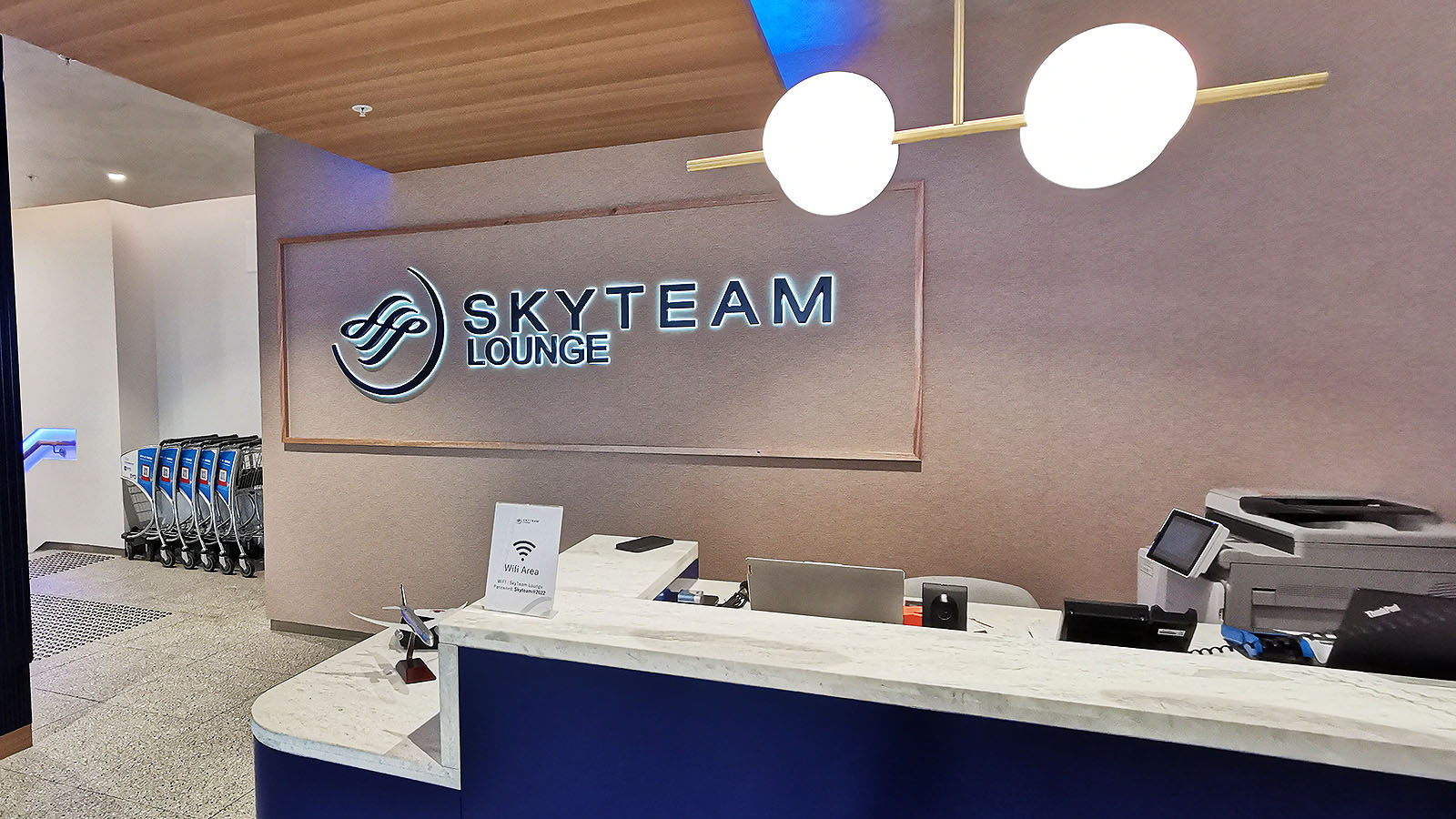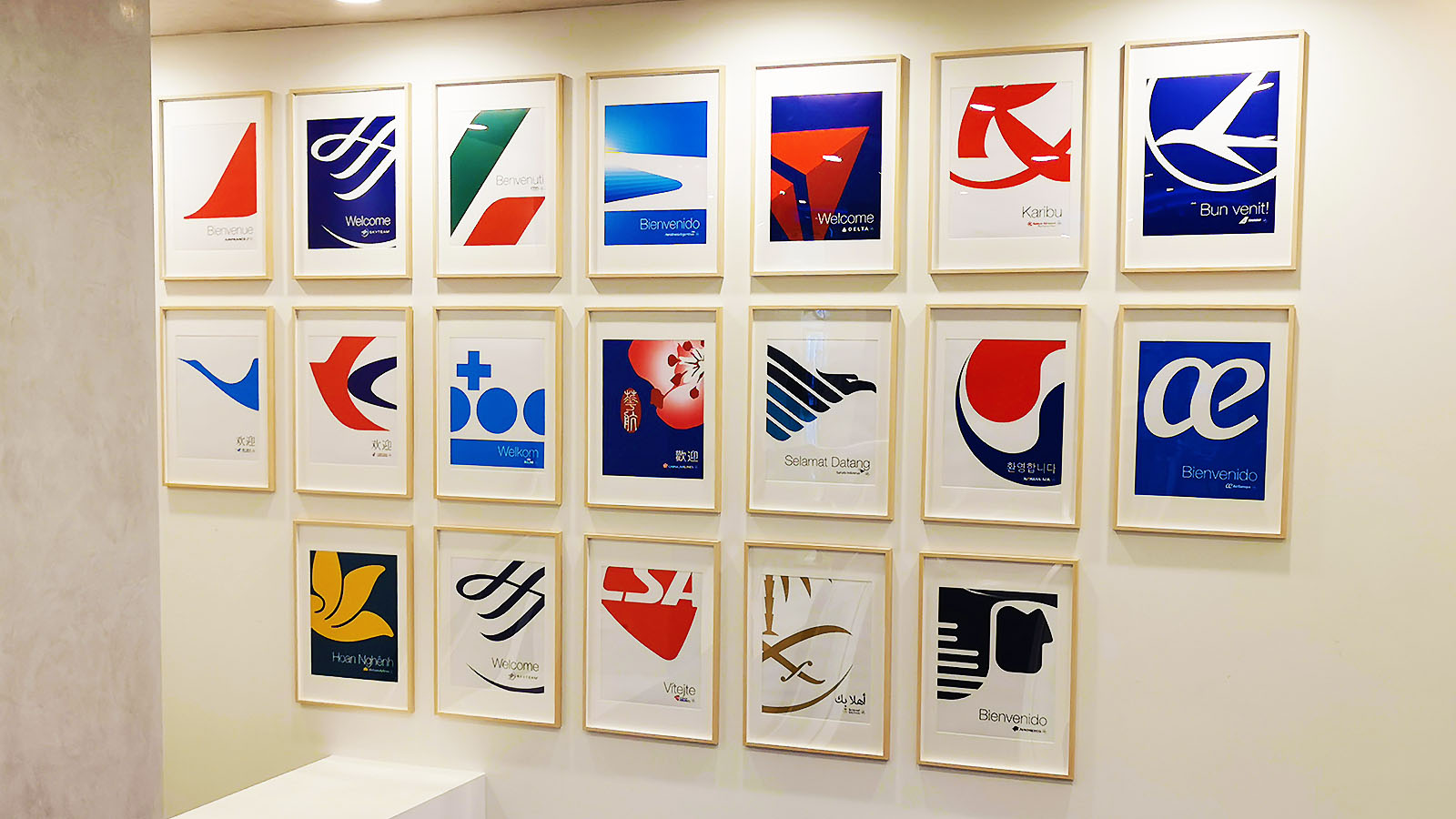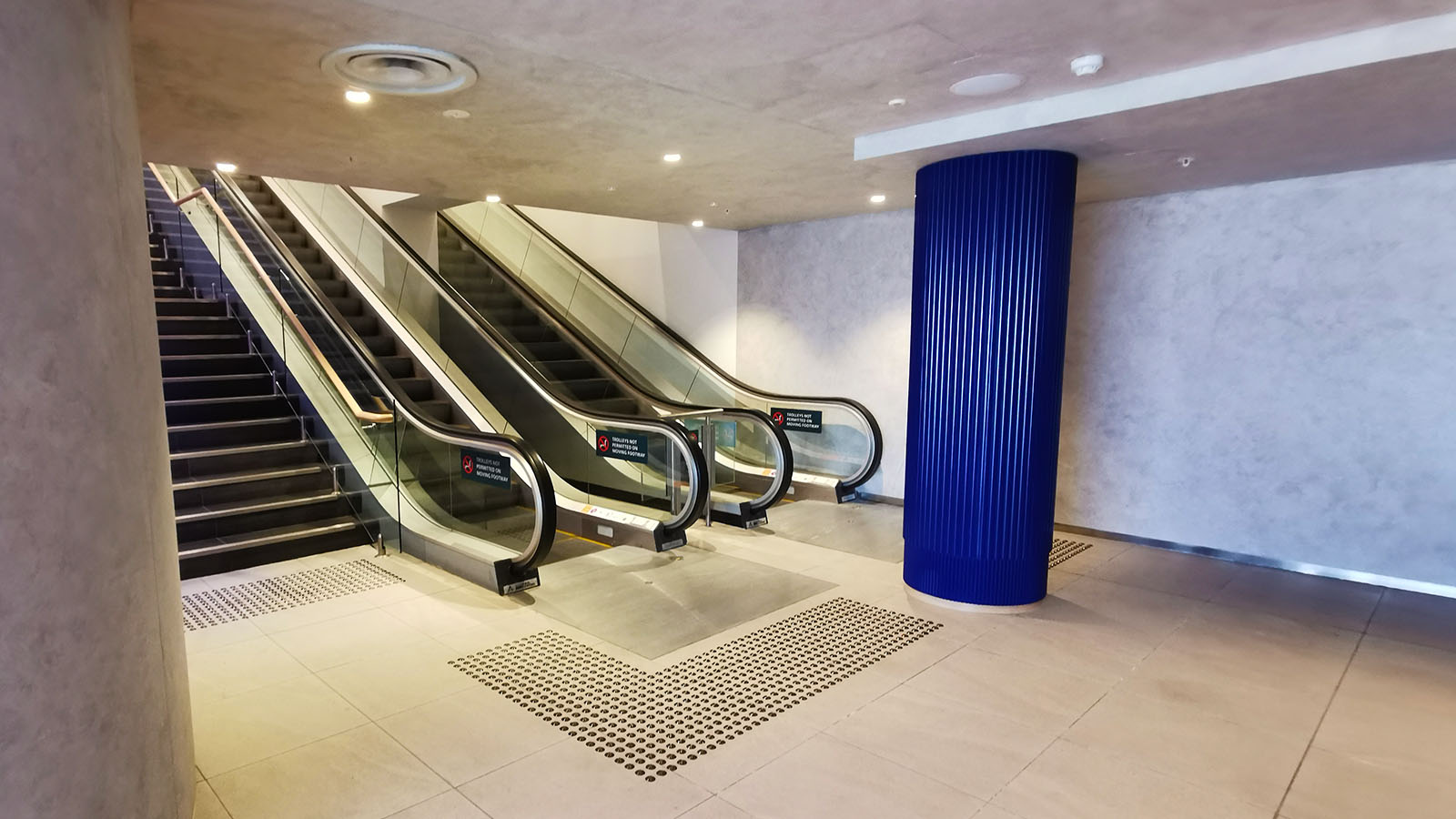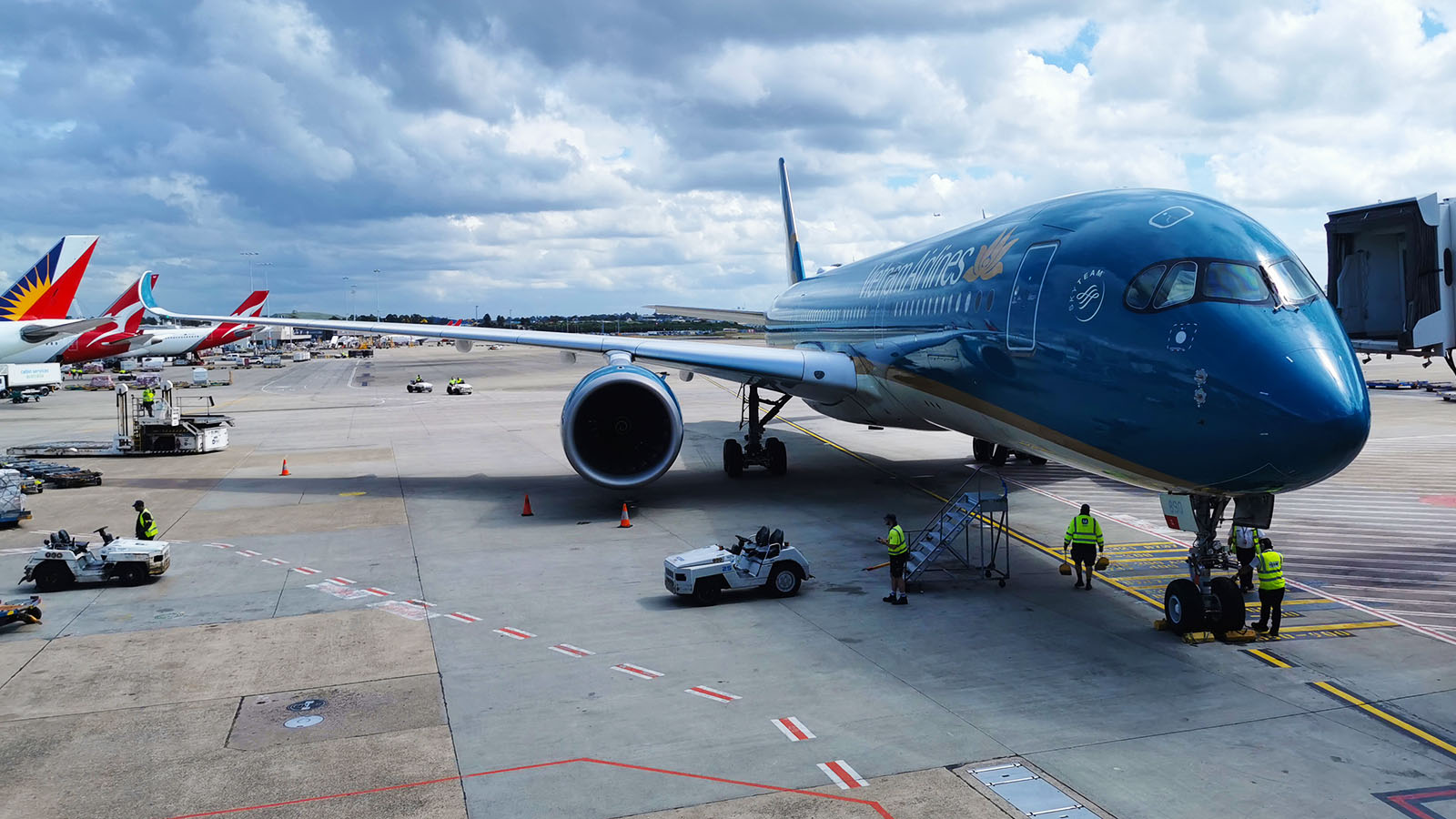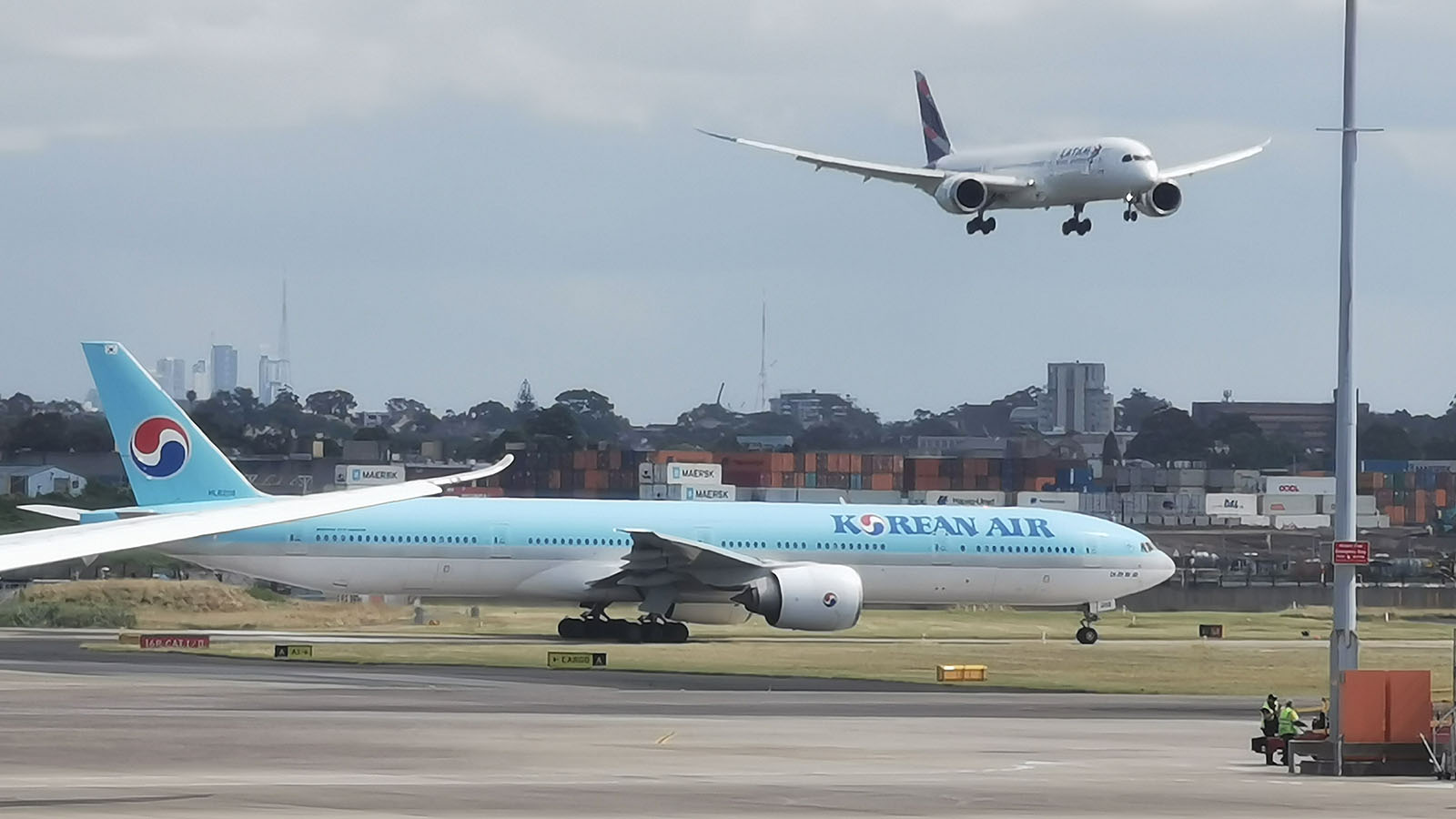 If you know your airlines well, you can also do some spotting inside. Just past reception, there's a nifty wall with a framed poster from (almost) all the SkyTeam carriers. Each poster includes the word 'welcome', written in each airline's local language. But oddly, Middle East Airlines (MEA) is absent from the wall. It's the only current SkyTeam member not to appear among the collection.
Opening hours currently vary from day to day in line with SkyTeam flight schedules. At the time of writing, that sees the SkyTeam Lounge open only from 6 am to 11 am on Mondays and Fridays – and trimmed to a 10:30 am close on Sundays.
Between Tuesdays and Thursdays, opening hours are more extensive: from 6 am to 9:30 pm. On Saturdays, it's 7 am to 9:30 pm.
Lounge layout and seating
I've visited Sydney's SkyTeam Lounge several times before, such as when flying with China Eastern, Delta and Vietnam Airlines. But to be honest, the lounge had never 'wowed' me. It was fine, but not somewhere that ever encouraged me to arrive particularly early.
But that was the 'old' SkyTeam Lounge. During COVID, the space pleasingly underwent a refurbishment. It wasn't a full rebuild, but it was enough to make the lounge feel new again – and more modern and inviting.
The floorplan remains similar, but with a few premium tweaks. For instance, there's more greenery in the lounge – particularly in the middle. It's a small thing but does help the lounge stand apart from the norm.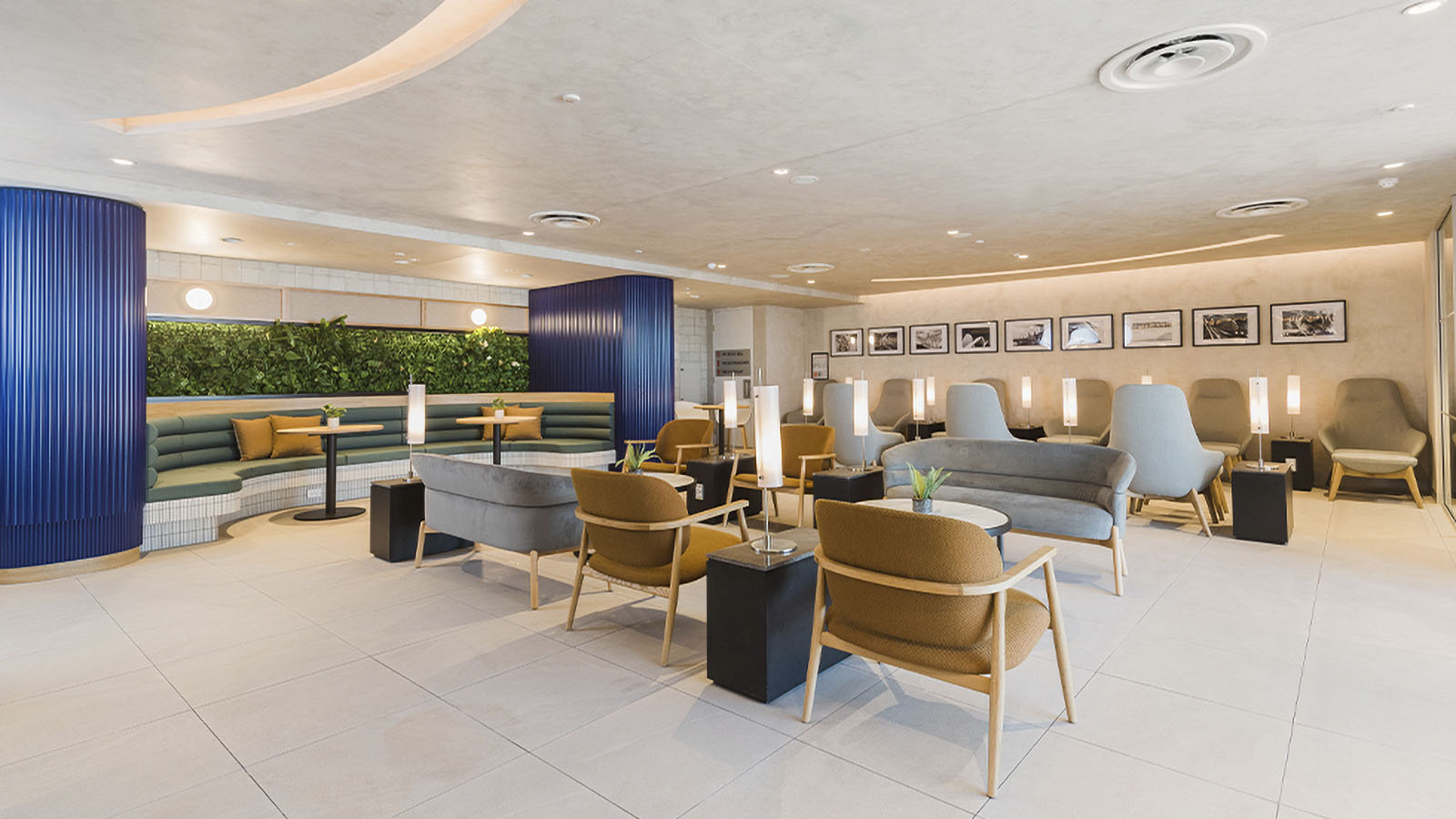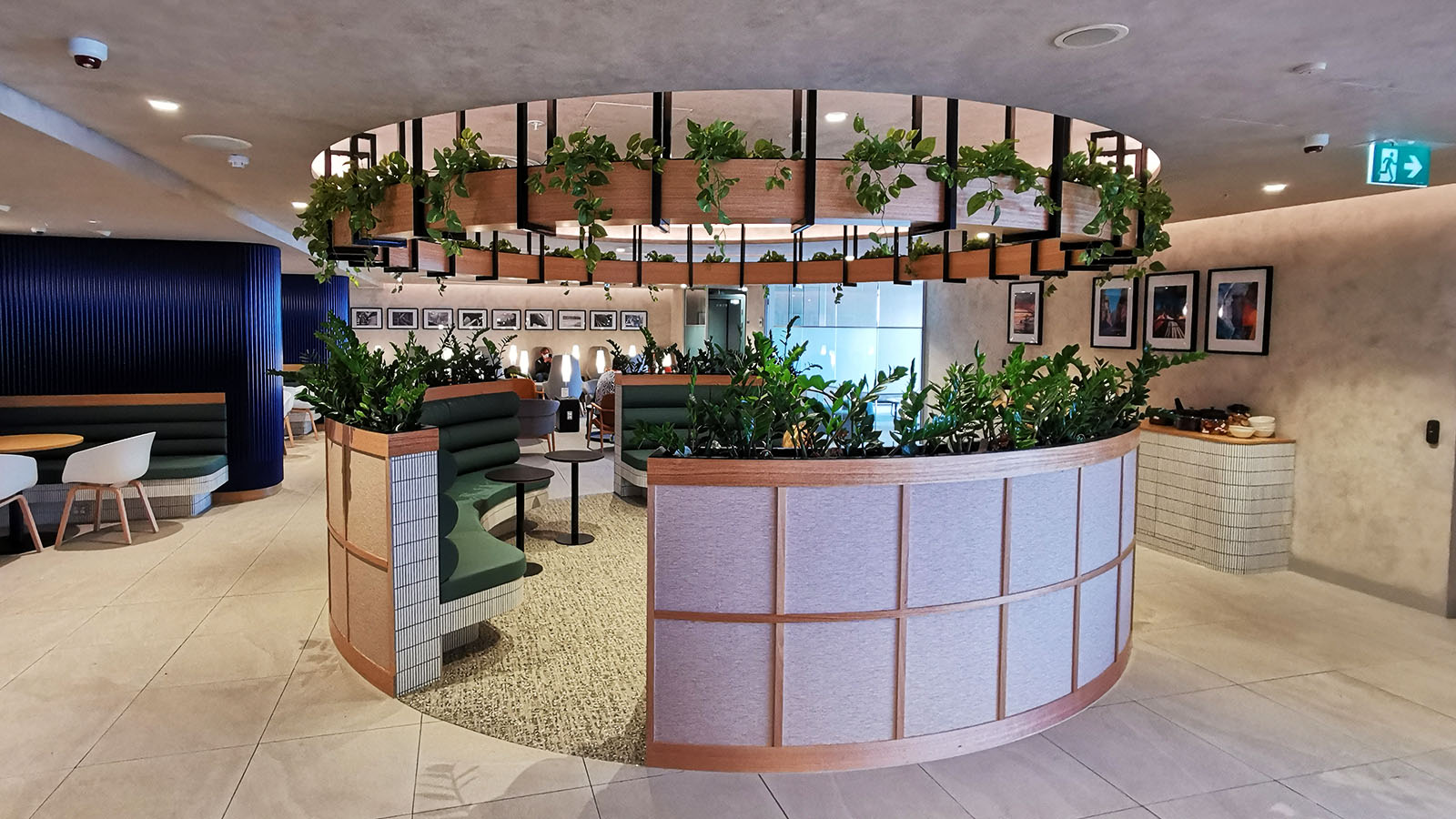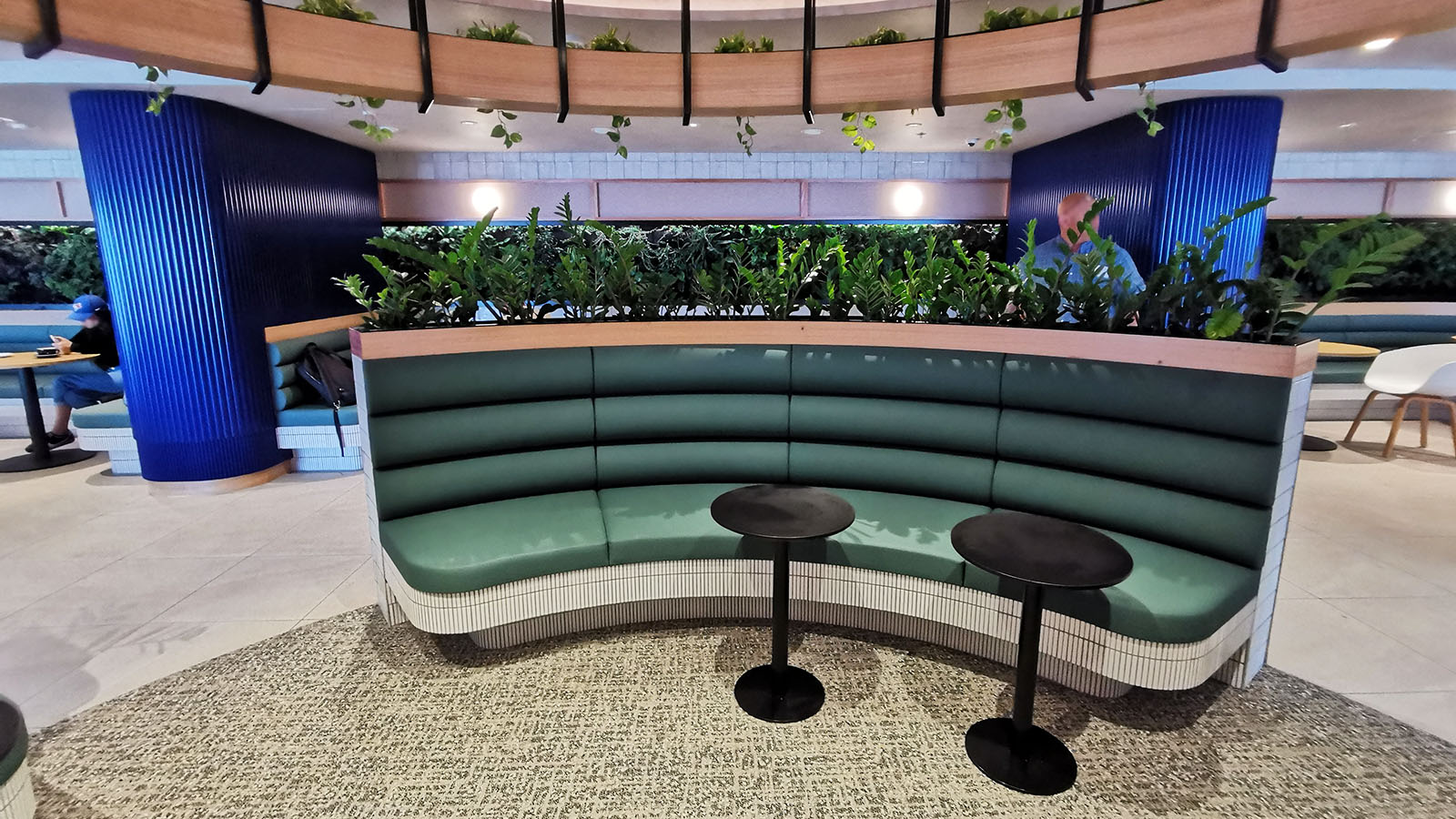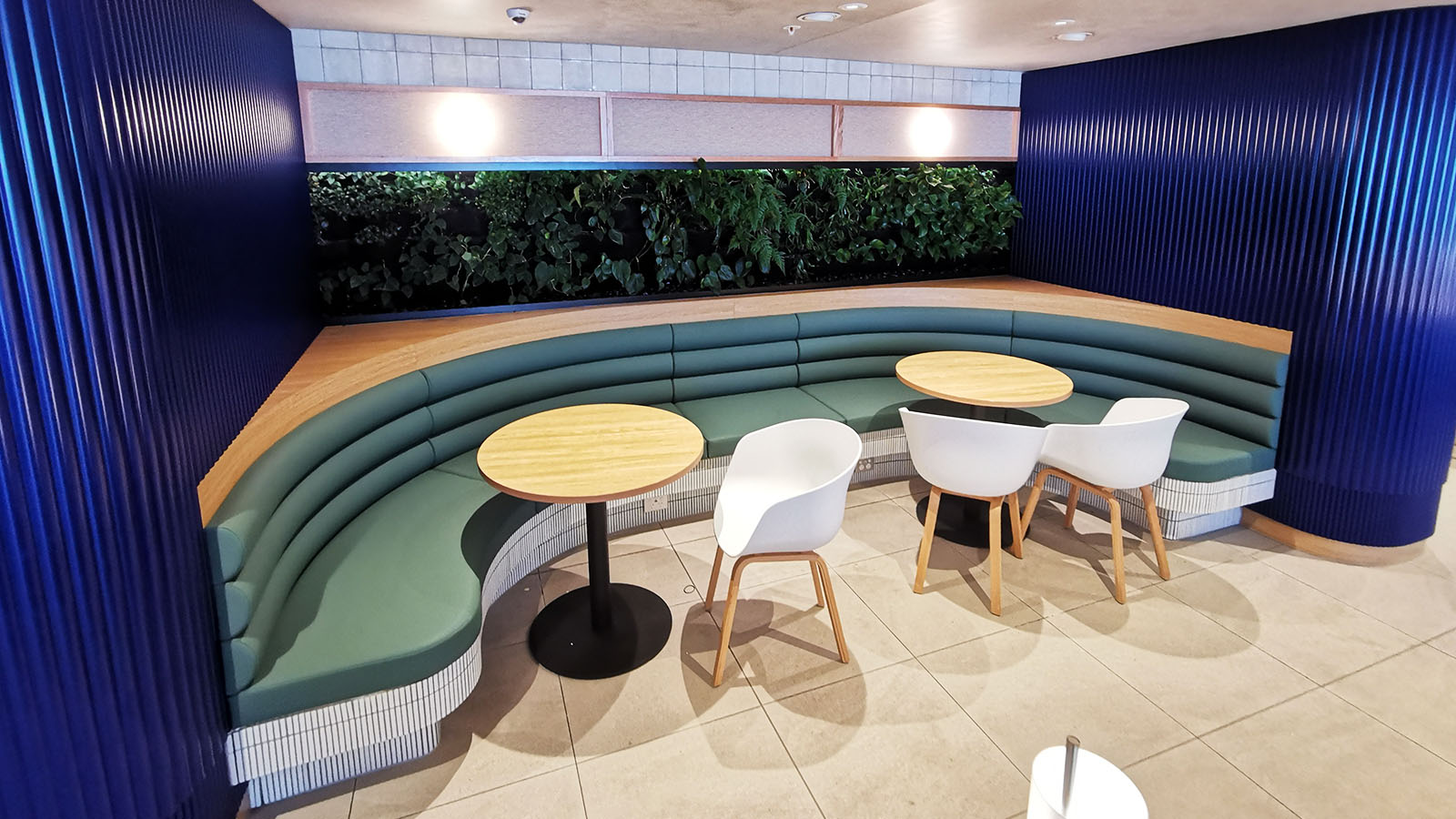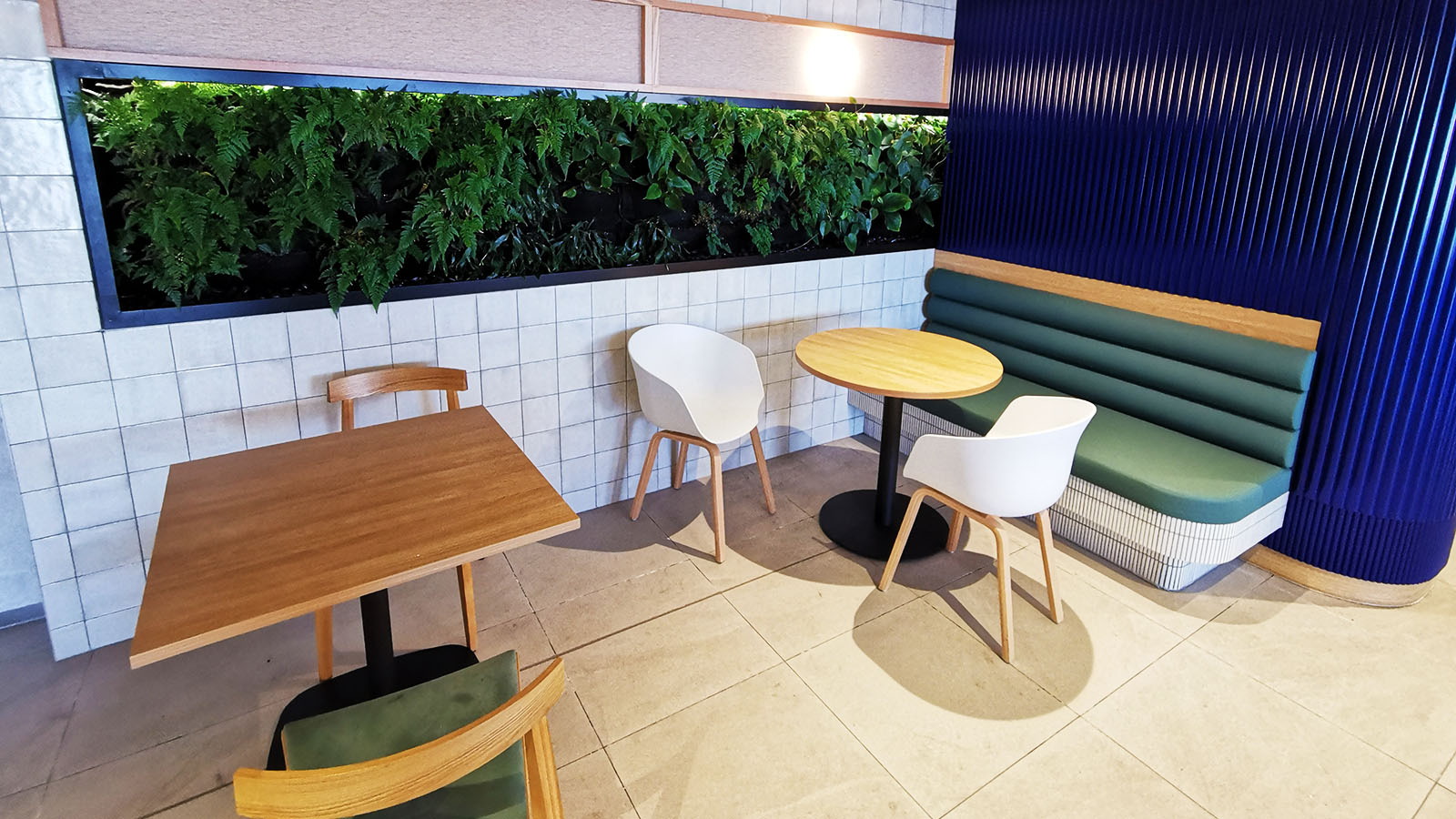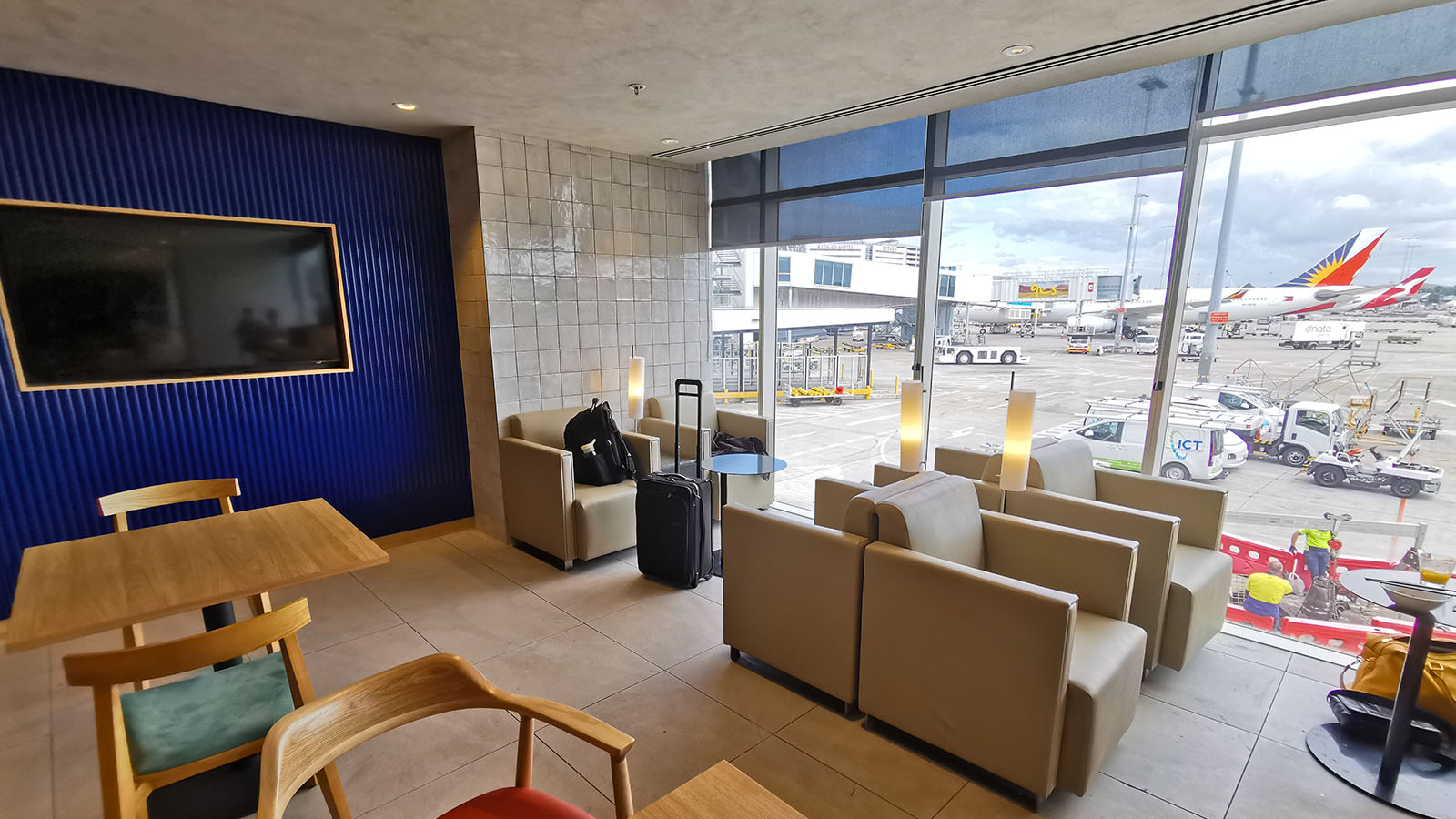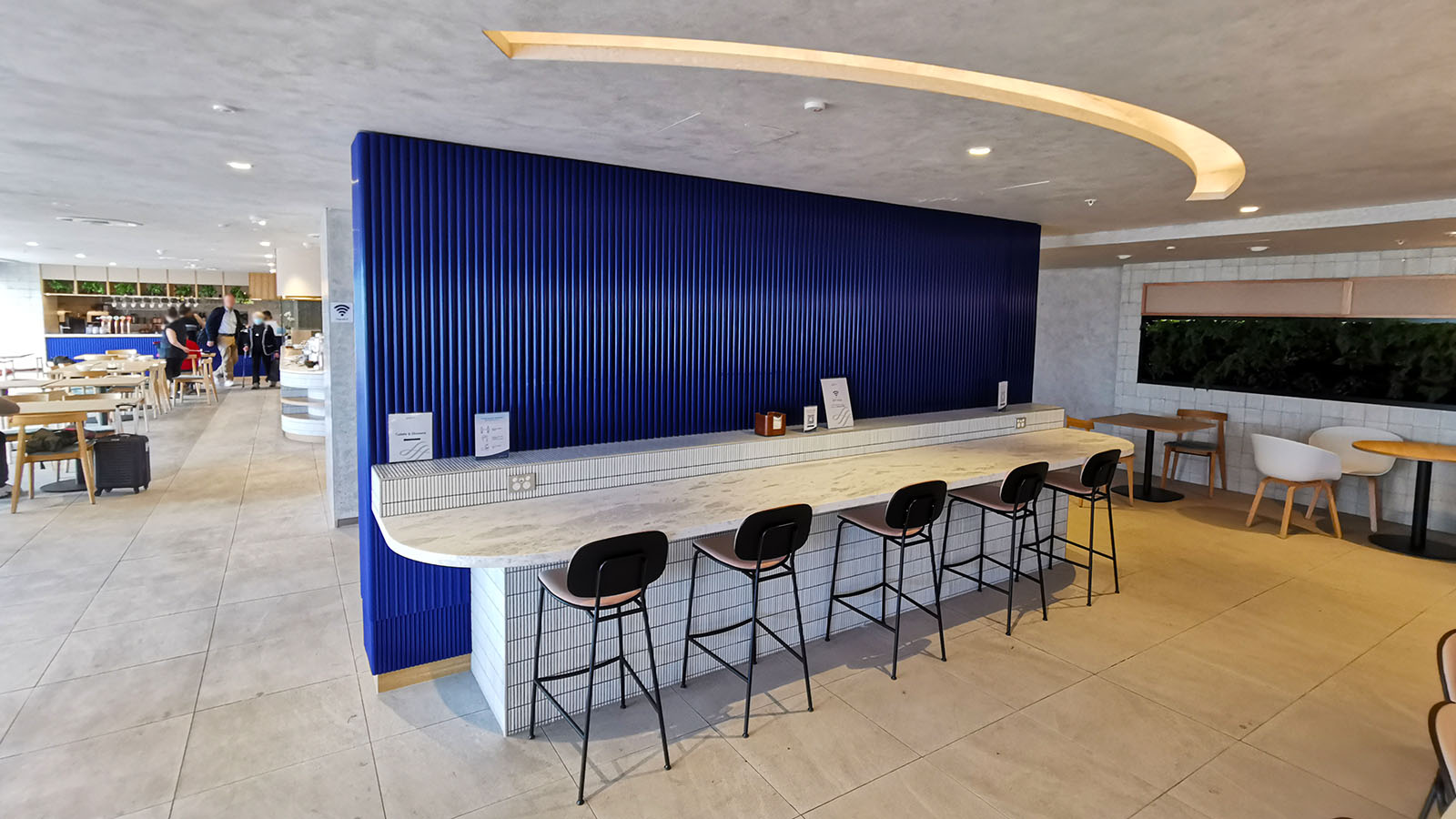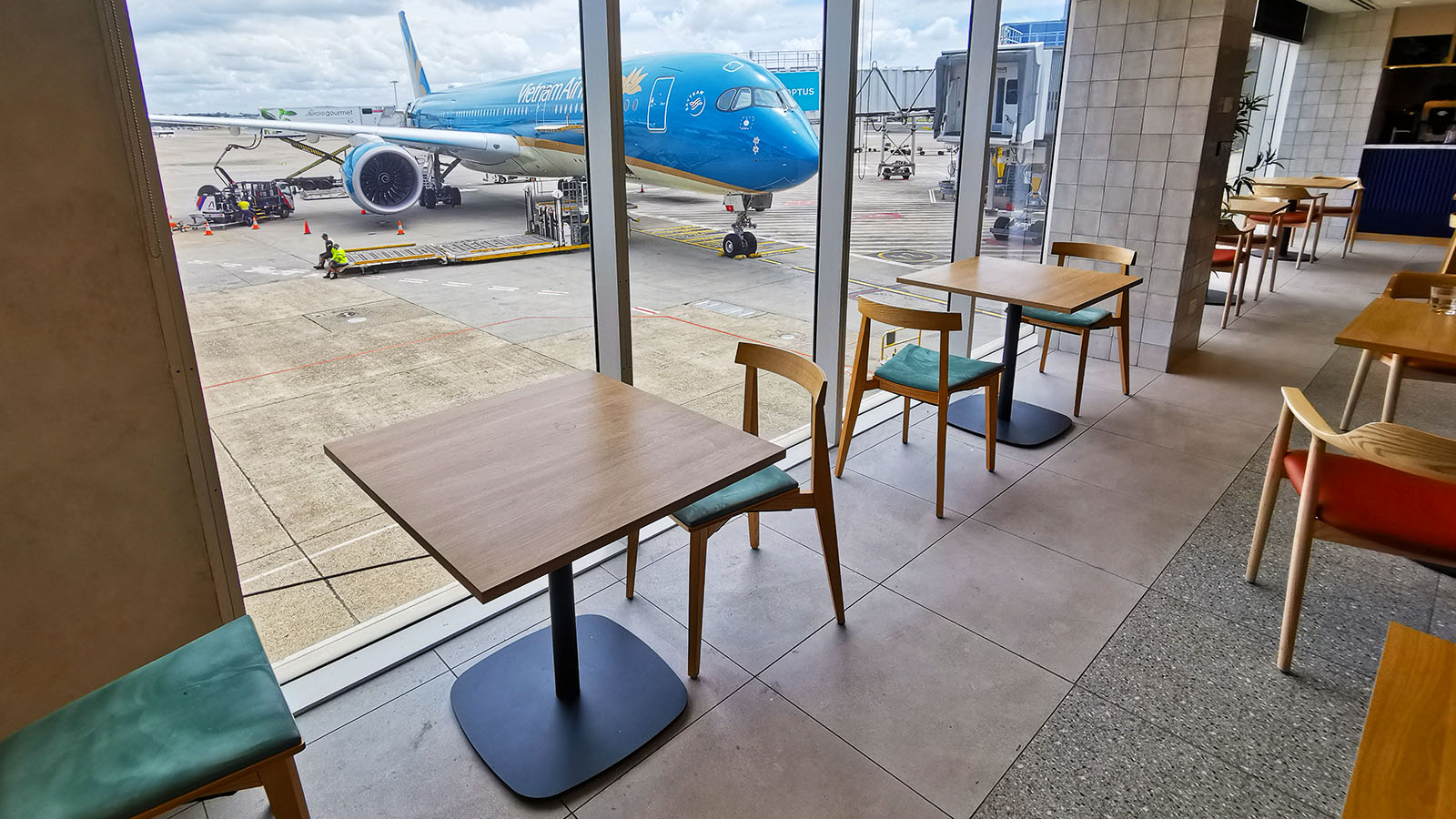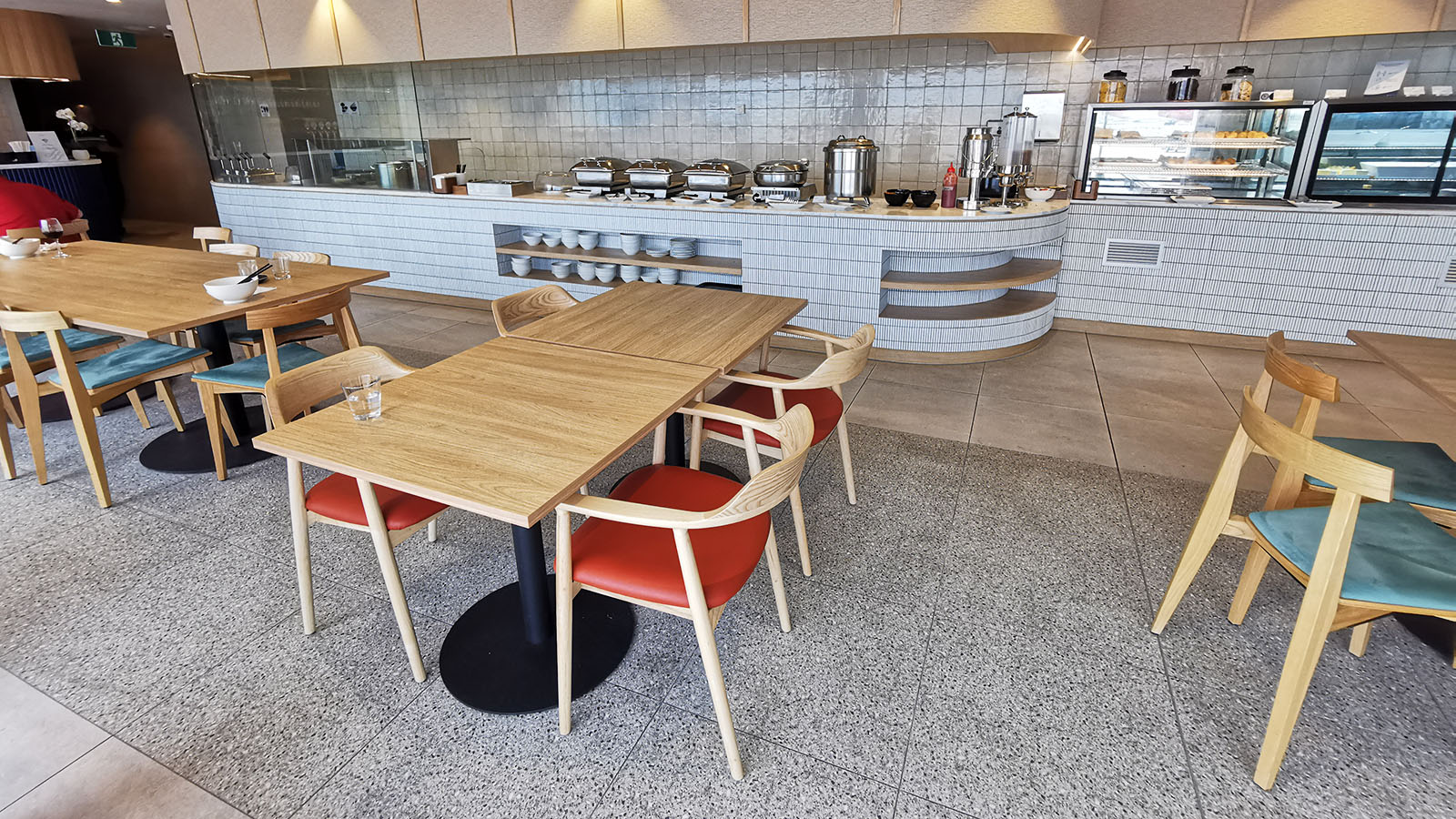 With seating for 149 guests, passengers are spoiled for choice. A collection of plush armchairs suit shorter visits, handily with power points nearby. Those stopping by for a quick spot of work will instead appreciate the bench closer to the entrance. For more serious work, head to the far corner for an office-like workspace.
Travelling as a group? Set up along one of the many teal booths. There's also a long dining table near the buffet zone, plus an array of tables and chairs for pairs.
Food and beverage in the SkyTeam Lounge, Sydney
Before the refurb, everything in Sydney's SkyTeam Lounge was self-service. Post that redevelopment, there's still a buffet – but with elements of counter service, too.
Starting in the 'DIY' camp, my mid-morning visit finds the expected array of pastries, breads, cereals, fruit, yoghurt and muesli. Venturing to the hot counter, there's a decent spread. Eggs, sausages, bacon, baked beans, roasted potatoes and wok-fried noodles complete the set.
But if you wait nearby and flag down a member of staff, you can also request a couple of dishes to order. On my visit, the choice was a chicken laksa or a wonton noodle soup. I ordered the latter, and it was great for a late breakfast/early lunch.
These 'on request' dishes could be made a little more obvious, though. Nobody nearby seemed to realise this was an option until I placed and received my order. A queue then promptly formed at the counter. To SkyTeam's credit, there was a small sign listing the choices – but that's easy to miss.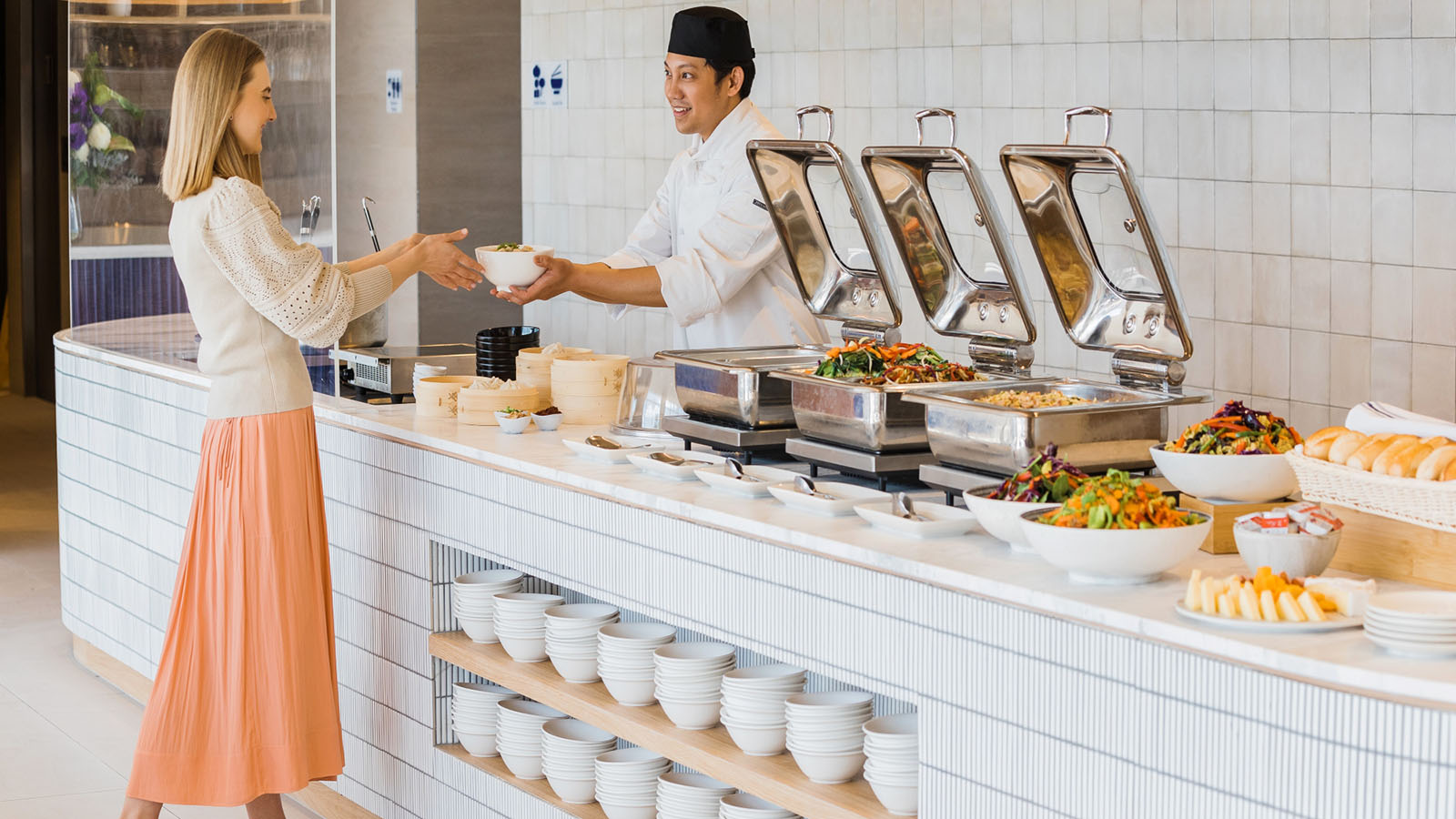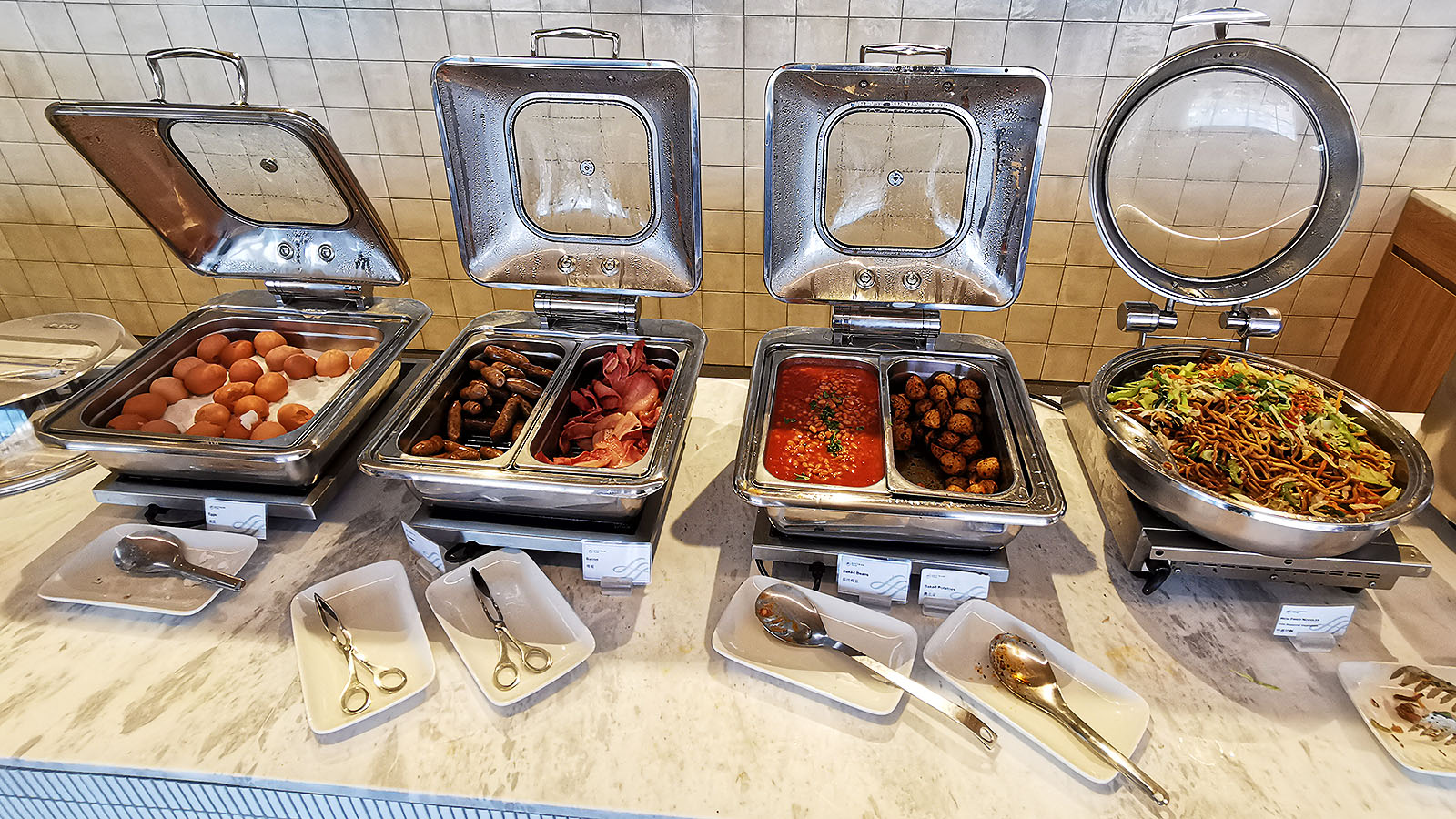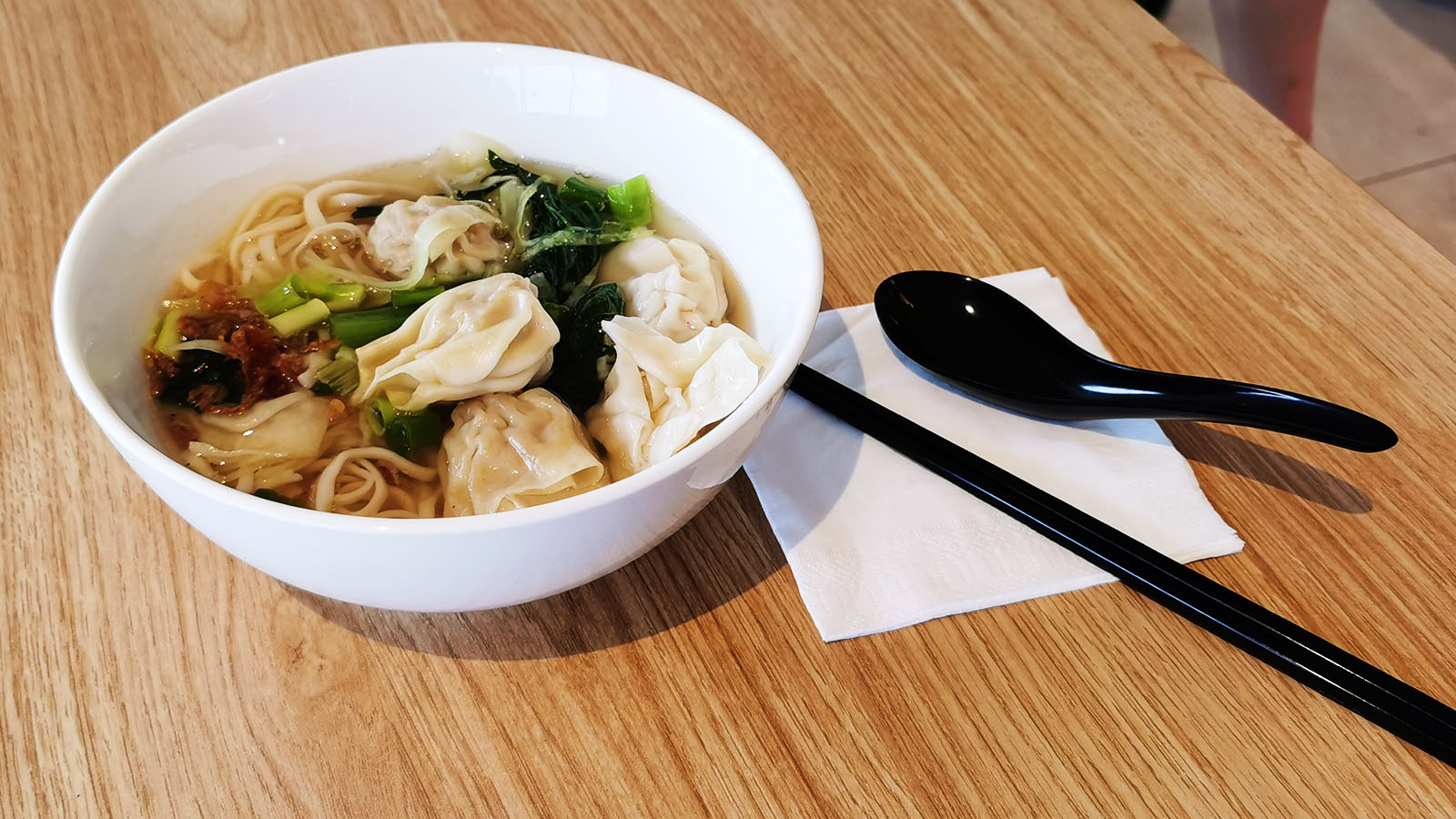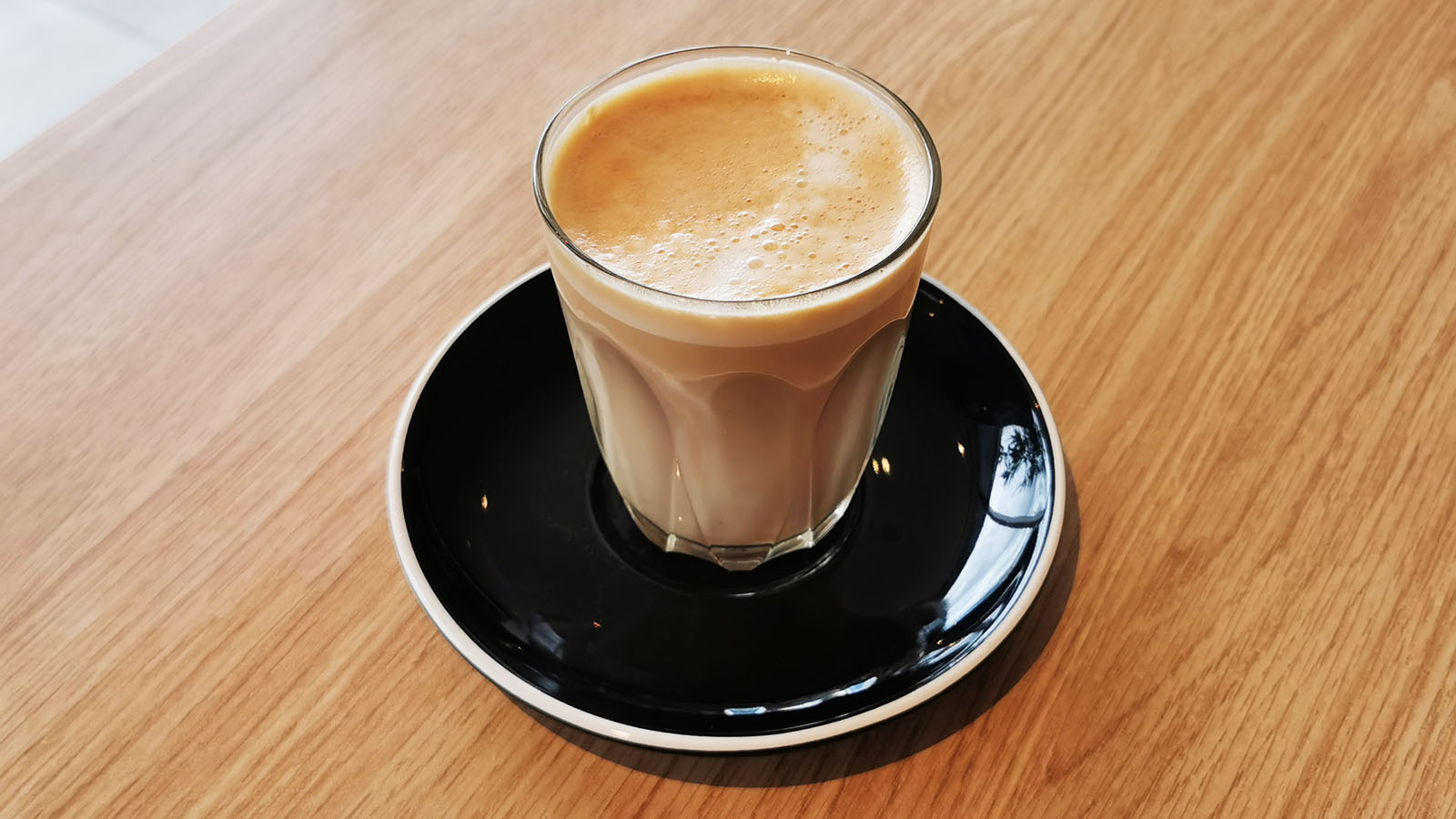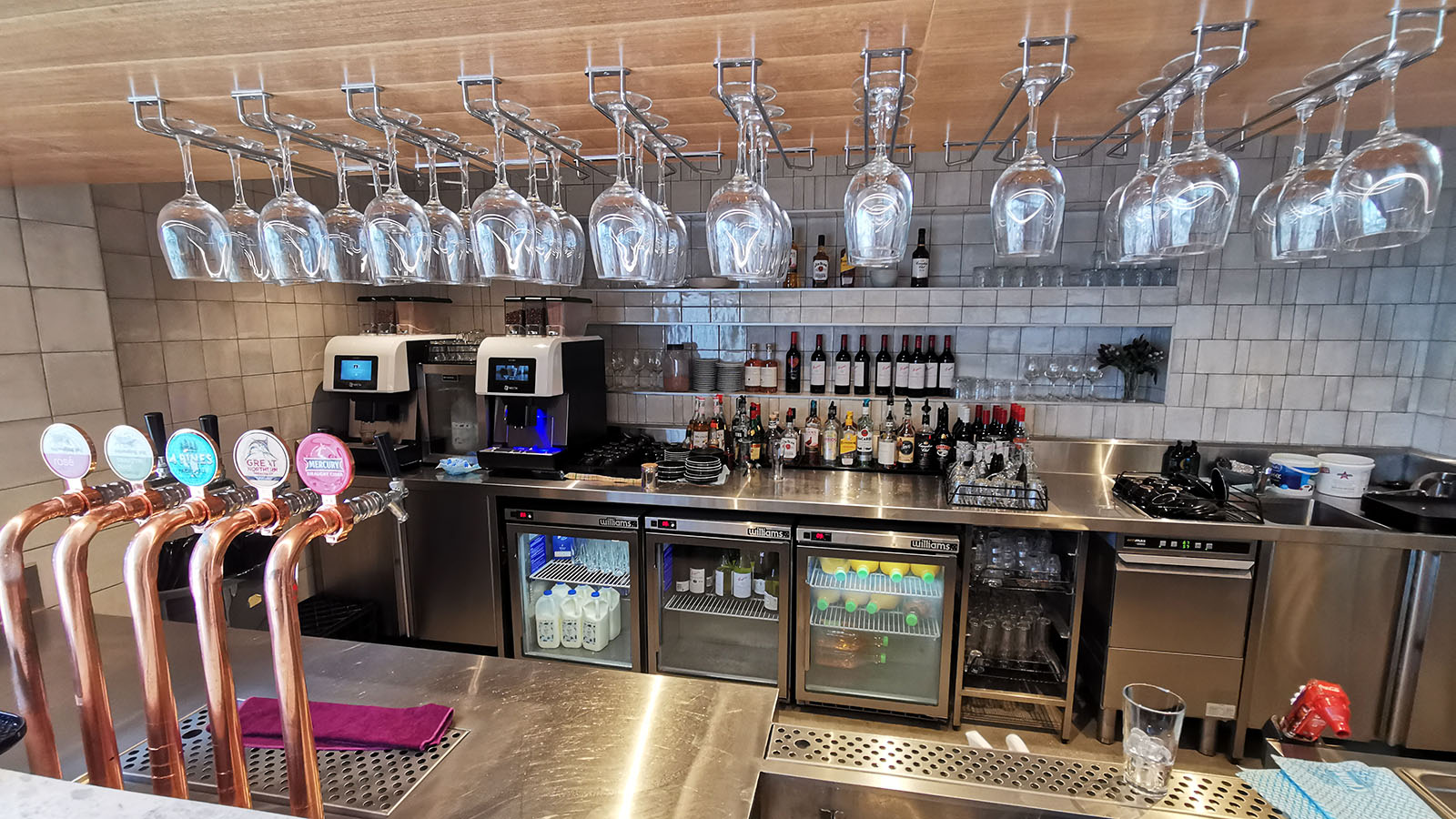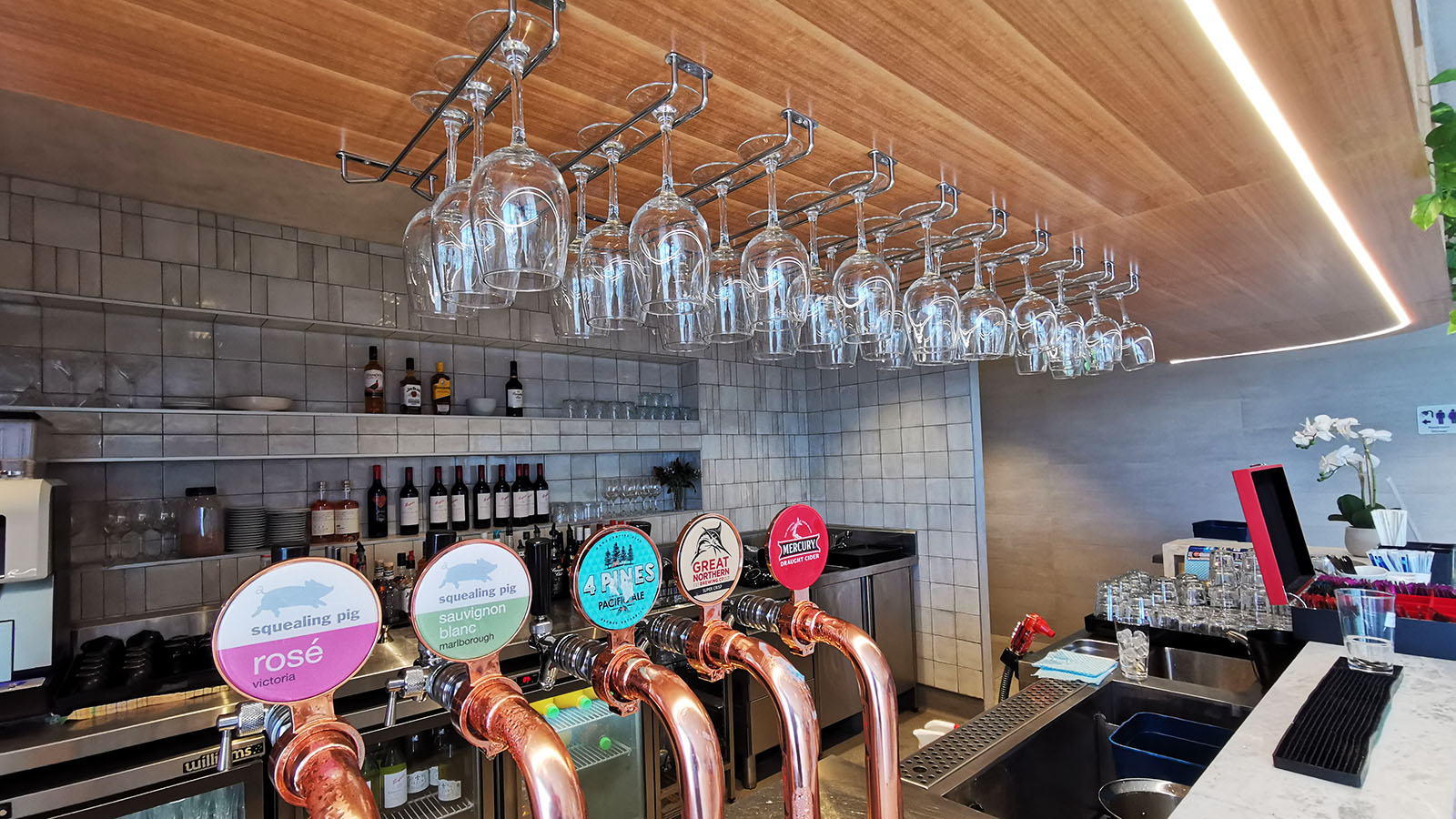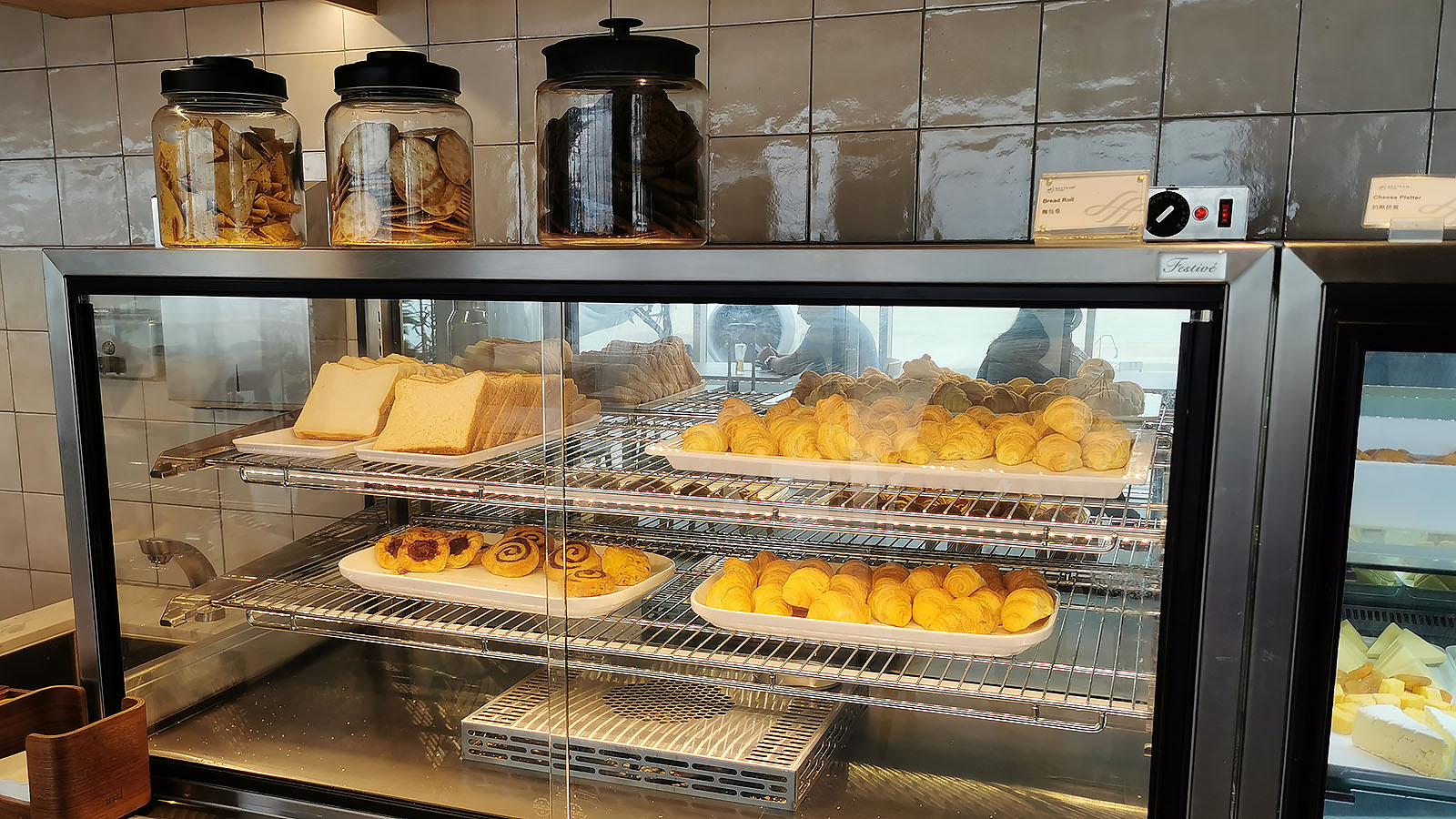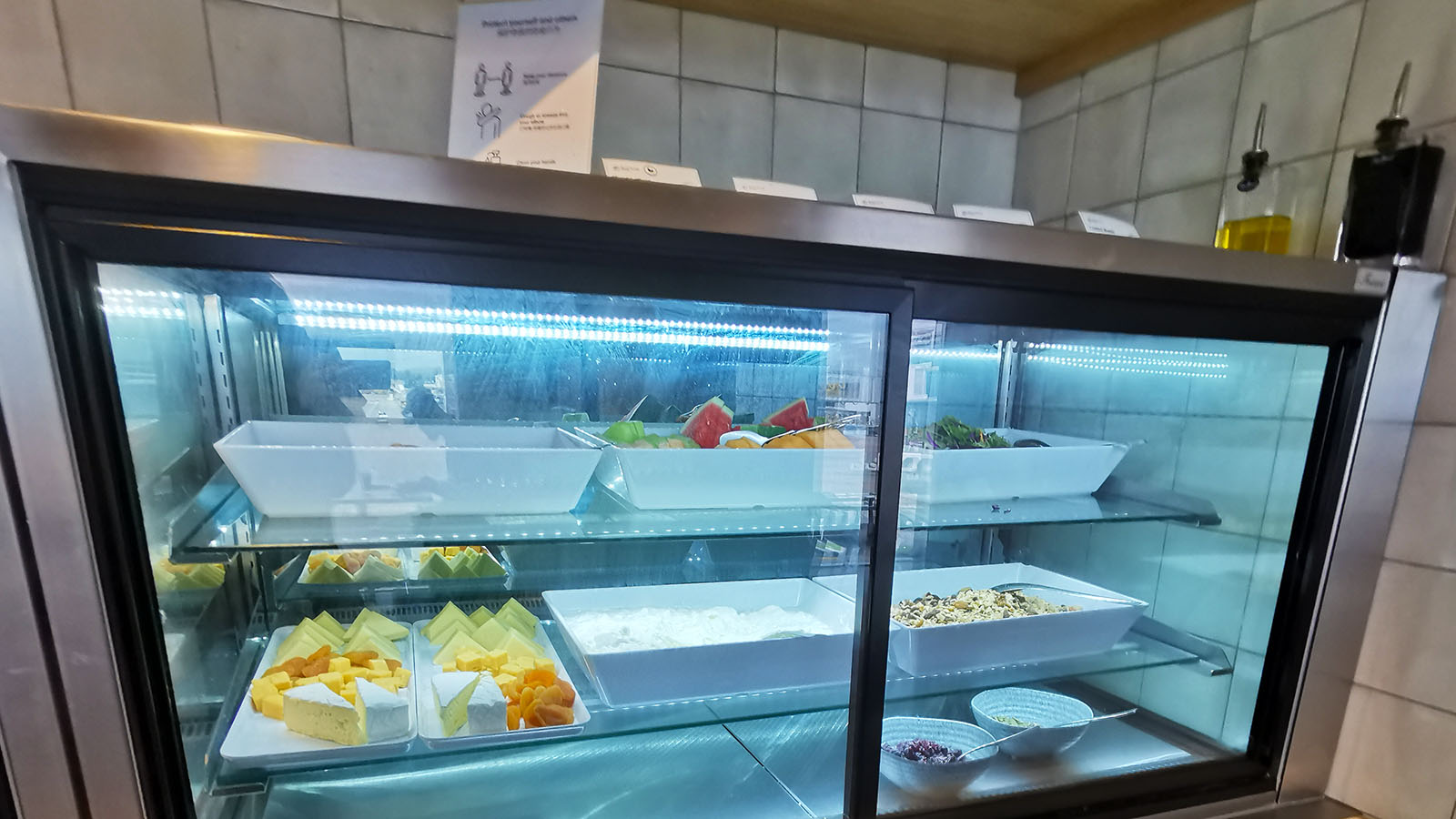 There's now a tended bar serving beer, wine and spirits on the beverage front. That's in place of the previous self-pour stations, giving that more premium touch. Selections are reasonable for what's mostly a Business Class lounge.
There's also espresso coffee. While the SkyTeam website describes this as 'barista coffee', it's still prepared by an automated, push-button machine. I'd just stepped off an overnight flight, and found the brew perfectly drinkable. But I'm told that there are plans for a true barista-style espresso machine soon, which would again kick things up a notch.
Lounge amenities
Sydney's SkyTeam Lounge offers a few amenities that go beyond the norm.
One is a dedicated 'VIP room'. It's not a separate lounge – just a private space within the SkyTeam Lounge itself. Depending on who's travelling, it may be offered to passengers flying First Class, when First is available from Sydney.
Alternatively, it can be kept aside for passengers with VIP status, upon an airline's request. For instance, it may be reserved for Air France Club 2000, Delta 360° Diamond or KLM Skipper of the Flying Dutchman members. (Yes, KLM's private tier certainly has the most interesting name!)
At other times, the room may be left open for general use, particularly at busy times to maximise seating capacity.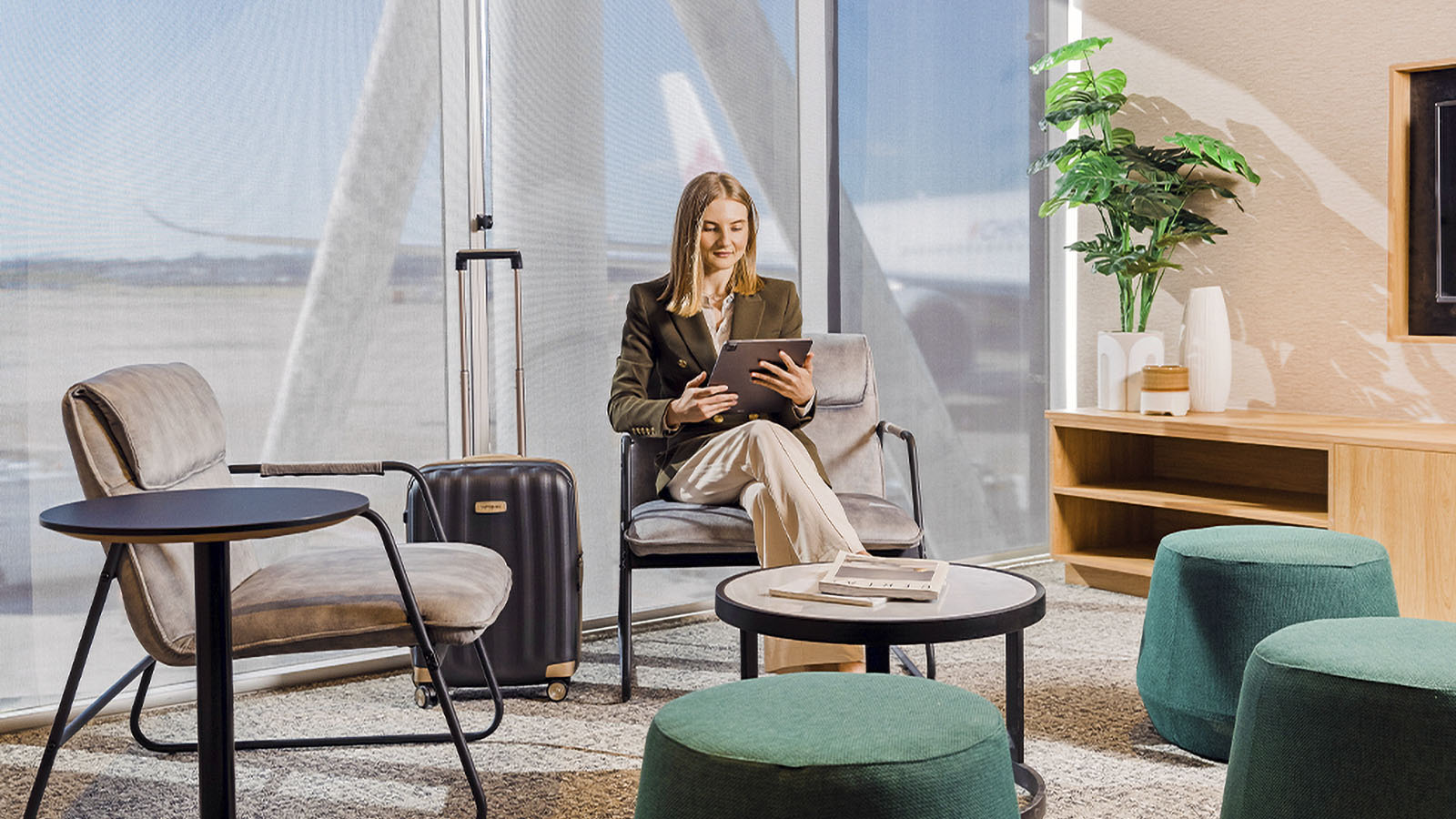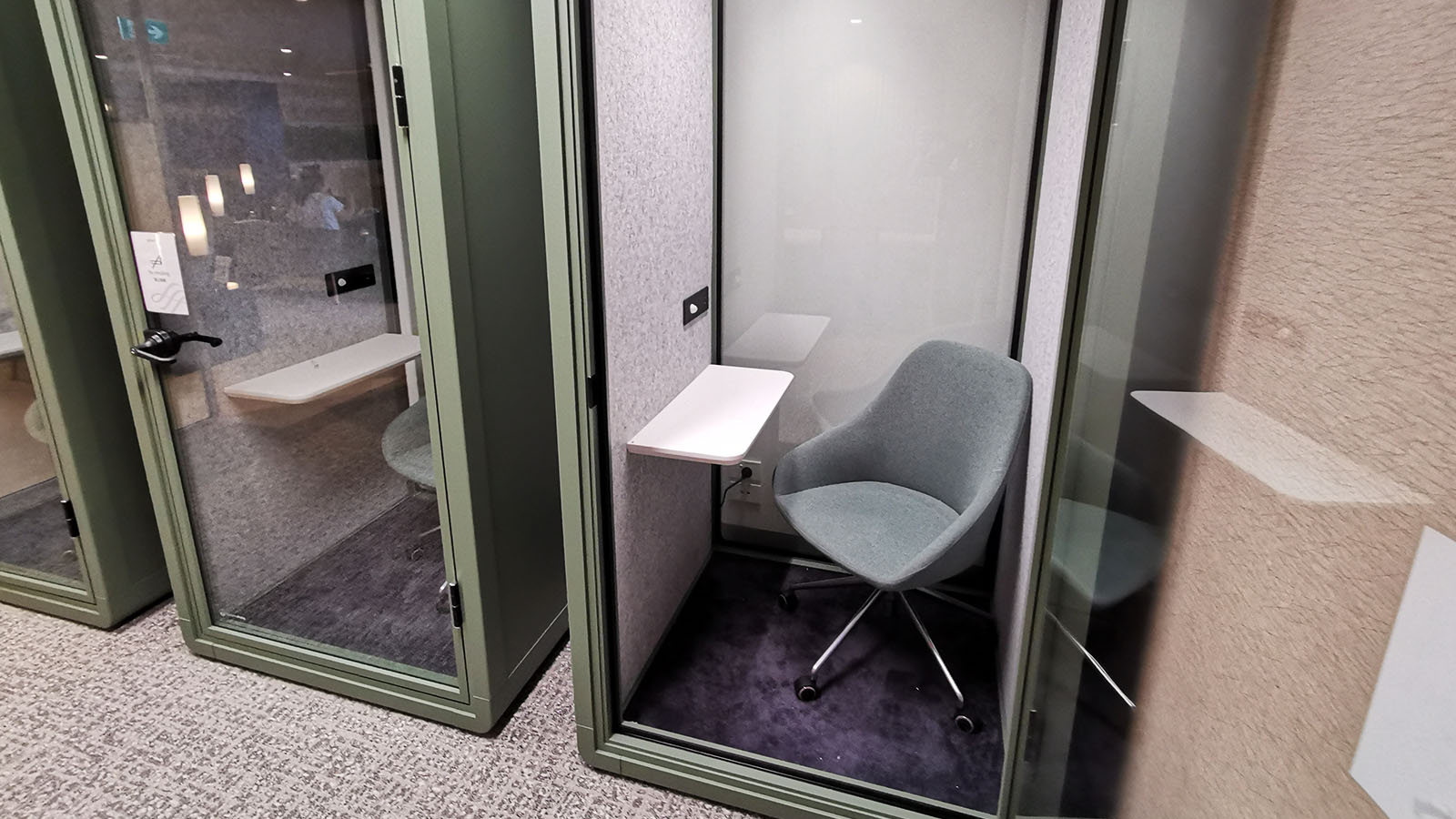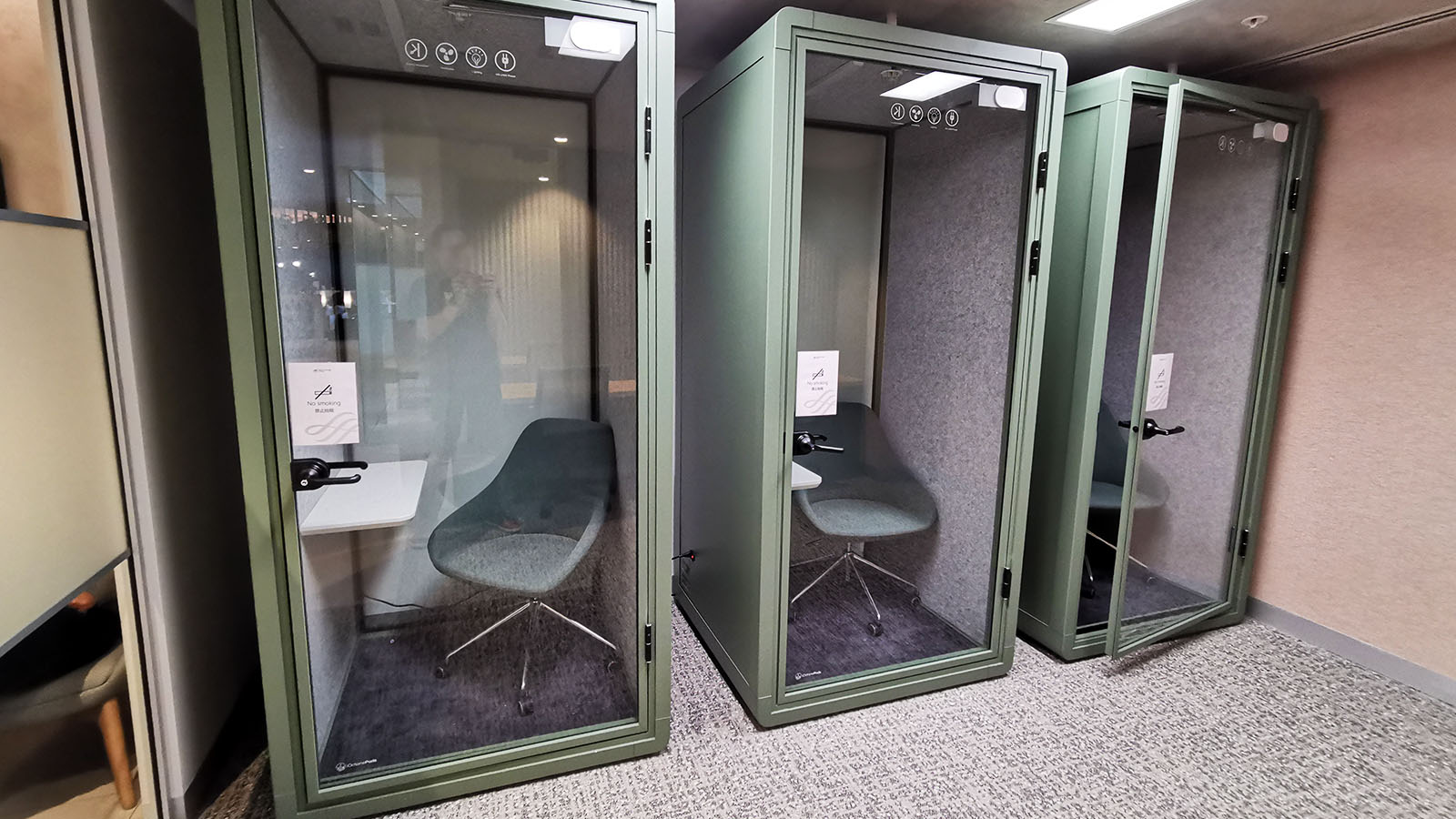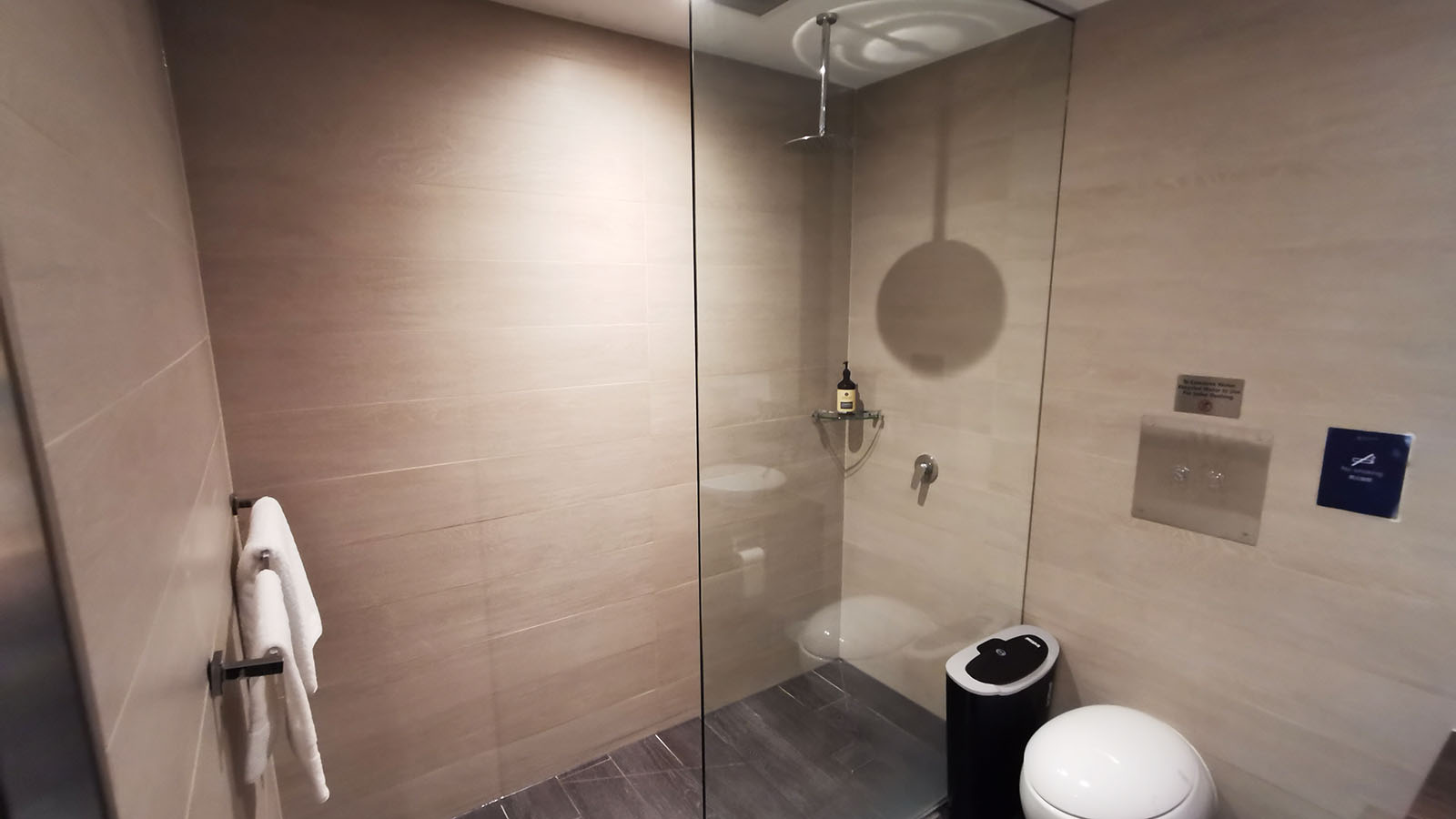 Back in the lounge proper, there's a cool new feature for travellers on the go. A trio of private booths provide the perfect place to set up and get things done in peace and quiet. Each booth provides a desk, a chair and a power outlet, practically like a miniature office.
I settled in and closed the door for the full effect. The silence does make a difference – just don't forget about your departure time, as you may not hear boarding calls here. Wi-Fi speeds are great here as well. My tests measured average downloads just shy of 61Mbps, with uploads averaging 79Mbps.
Whether you're backing up files to the cloud before your flight or downloading content to watch on the flight ahead, that should be speedy enough.
As before, shower suites are available too. Towels and toiletries are provided, along with amenities like shower caps, combs and vanity kits – just like a hotel.
Accessing the SkyTeam Lounge, Sydney
Entry to Sydney's SkyTeam Lounge comes by way of your cabin class or frequent flyer status. Paid access is also available as an alternative – here's the rundown of who gets in.
Class of travel: Business Class or First Class passengers with a SkyTeam airline. From Sydney, this includes China Airlines, China Eastern, Delta, Garuda Indonesia, Korean Air, Vietnam Airlines and XiamenAir.
Elite status: SkyTeam Elite Plus frequent flyers when travelling on a SkyTeam flight (+1 guest).
Paid entry: book online at a cost of $68.98 for two hours or $76.50 for five hours. This is available when travelling on any airline, not just those in SkyTeam.
Do note, different arrangements apply for passengers travelling on Qantas (QF) codeshare flights operated by China Airlines and China Eastern. When flying Business Class on the QF code, access is granted to Sydney's Qantas International Business Lounge instead.
Qantas Club and Qantas Gold members would also use the Qantas International Business Lounge before those QF codeshare flights. Travellers with Qantas Platinum status (or above) would instead use Sydney's Qantas International First Lounge when booked on the QF code.
Summing up
Sydney's upgraded SkyTeam Lounge brings a fresh look and feel to an existing space, with some positive improvements to the passenger experience as well.
The updated design adds more of a premium touch, and makes the lounge feel less 'cookie cutter'. Rather than mirroring the likes of SkyTeam's Dubai Lounge, the Sydney lounge now feels like its own destination – but still with the SkyTeam touch.
Just remember, Sydney's SkyTeam Lounge is no longer open to Virgin Australia's Velocity Gold and Platinum frequent flyers. Previously, these cardholders could visit when travelling with Delta, although Delta is no longer a Virgin Australia partner.
Also read: Delta status match – get SkyTeam Elite Plus until 2024
Photography by Chris Chamberlin, who accessed the lounge as a SkyTeam and Plaza Premium guest. Feature image courtesy of SkyTeam.
---
Stay up to date with the latest news, reviews and guides by subscribing to Point Hacks' email newsletter.
SkyTeam Lounge, Sydney
was last modified:
December 15th, 2022
by