Do you have status with Qantas, Virgin Australia, or just about any other airline? Then set your eyes on Delta's latest status match deal.
Just one return Economy Class flight between Sydney and Los Angeles can lock-in SkyTeam Elite Plus status until 2024. In fact, you even get three months of elite perks just for requesting that Delta status match. Travel during that period – while enjoying your new benefits, of course – and your benefits stick until the year after next.
Here's everything you need to know about Delta's generous status match offer. We've covered who can apply and the privileges you can look forward to with elite Delta status. We also examine how you can keep those great benefits into 2024, and of course, where and how to apply.
Delta's current status match offer
Under this ongoing promotion, successful status match applicants initially receive three months of Delta elite status. During that window, completing a certain amount of travel can extend your newly-acquired tier until 31 January 2024.
Delta is currently matching to its Silver, Gold and Platinum ranks. The level you'll be matched to depends on your existing frequent flyer status. The requirements to extend that status until 2024 also vary between the tiers. Both policies are detailed further below.
What you need for a Delta status match
Qualifying for a Delta status match requires a few things. Of course, you'll need elite status with another airline first. But there are some rules in place to prevent perpetual matching and to stop people from gaming the system. Here are the basic criteria.
The status you're matching from must have been earned. If your current tier was gained via a separate status match offer, you can't use it. Nor can you use status earned through any other promotion, or status received as a gift.
You haven't already requested a status match with Delta in the past three years.
In the past three years, you also haven't been provided with complimentary Delta status via a promotion or other means.
If you genuinely earned your existing tier, you'll need two things. The first is a photo or screenshot of your current airline elite membership card. Secondly, you'll need to provide a copy of your frequent flyer activity statement. This must show the flights you took to achieve your existing status.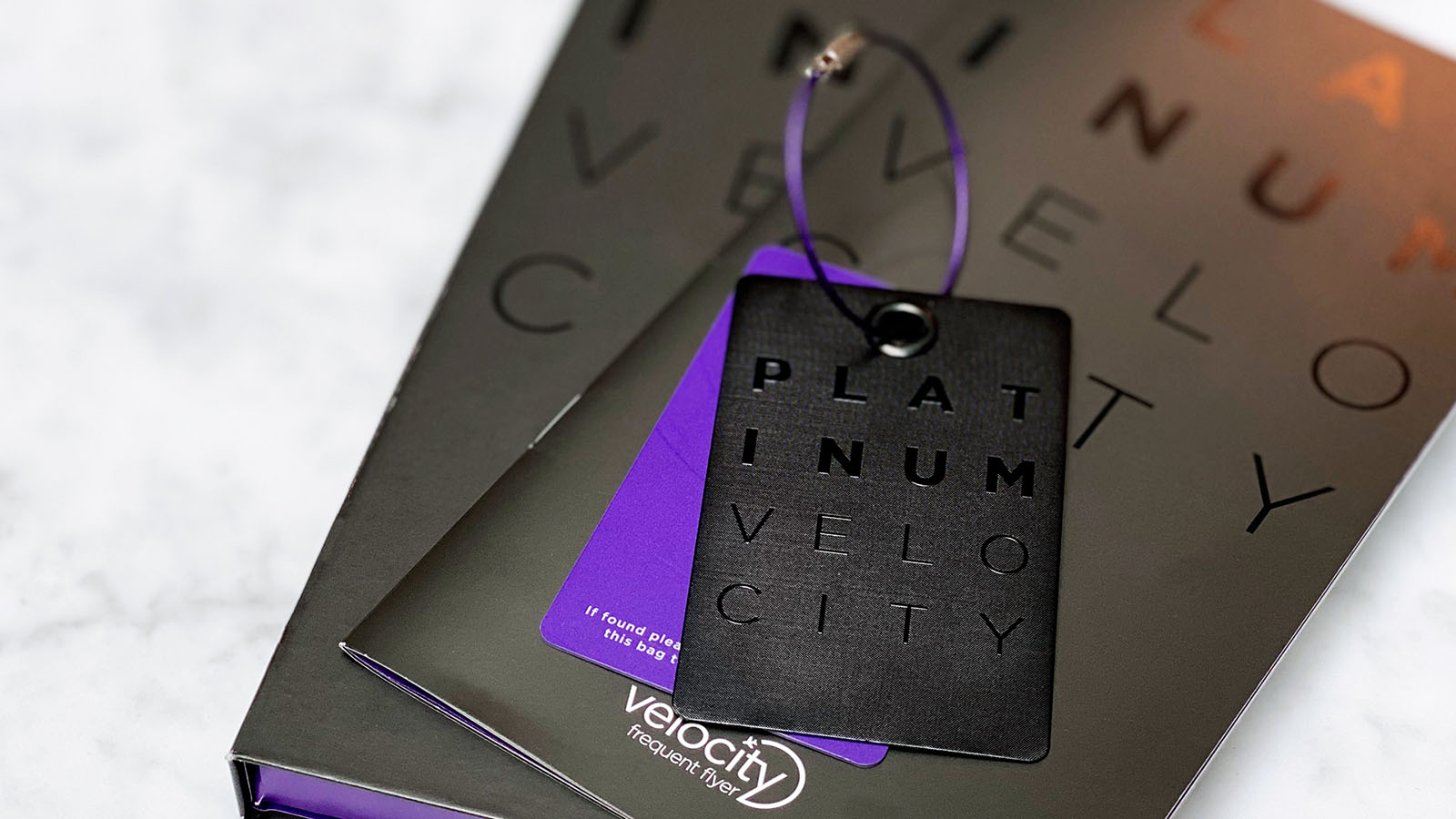 Which frequent flyer tiers are being matched by Delta?
Delta's current status match offer is open to entry-level, mid-tier and top-tier frequent flyers of its rival airlines.
Delta has predetermined which SkyMiles Medallion tier you can be matched to for some of those airlines from your existing, competing status. The current list appears below. As you'll see, there's an opportunity for both Qantas and Virgin Australia Velocity members to easily unlock status with Delta.
| | | | |
| --- | --- | --- | --- |
| Current status / tier match | Delta Silver Medallion | Delta Gold Medallion | Delta Platinum Medallion |
| Qantas Frequent Flyer | Silver | Gold | Platinum and Platinum One |
| Virgin Australia Velocity | Silver | Gold | Platinum |
| Air Canada Aeroplan | 25K and 35K | 50K | 75K and Super Elite |
| Alaska Airlines Mileage Plan | MVP | MVP Gold | MVP Gold 75K and 100K |
| ANA Mileage Club | Bronze | Platinum | Diamond |
| American Airlines AAdvantage | Gold | Platinum | Platinum Pro, Executive Platinum and ConciergeKey |
| Asiana Airlines' Asiana Club | Gold | Diamond | Diamond Plus and Platinum |
| British Airways Executive Club | Bronze | Silver | Gold |
| Copa Airlines ConnectMiles | Silver | Gold | Platinum and Presidential Platinum |
| JAL Mileage Bank | Crystal | Sapphire | Premier and Diamond |
| JetBlue TrueBlue | – | Mosaic | – |
| Lufthansa Miles & More | Frequent Traveller | – | Senator and HON Circle |
| South African Airways Voyager | Silver | Gold | Platinum and Lifetime Platinum |
| Southwest Rapid Rewards | A-List | A-List Preferred | – |
| United MileagePlus | Premier Silver | Premier Gold | Premier Platinum, Premier 1K and Global Services |
You can still apply if your existing frequent flyer program or status doesn't appear on the list above. The only exception is that Delta won't match status held by other SkyTeam airlines or by another Delta partner, such as Virgin Atlantic.
Based on the many confirmed examples above, it's likely that entry-level status would match to Delta's Silver Medallion level. Mid-tier cards generally align with Gold Medallion, while upper-tier cards may unlock Platinum Medallion.
Delta isn't currently matching anybody to the program's top public tier, Diamond Medallion.
Ad – Scroll down to continue reading.Minimum spend, terms & conditions apply.
Benefits of Delta elite status
Delta frequent flyer status gives benefits when travelling with Delta – as you'd no doubt expect. But because Delta is also a member of the global SkyTeam alliance, your status match unlocks even more perks when flying across the globe.
Here's what you can look forward to at each tier.
Silver Medallion
Priority check-in and boarding with Delta, across SkyTeam and with other eligible partners.
At a minimum, a free 23kg checked bag on all Delta flights. This comes in handy for US domestic Economy trips, which otherwise don't have an inclusive checked baggage allowance.
Earn seven miles per US$1 spent on Delta fares, versus five miles per dollar for non-elite members.
Complimentary preferred seats, with unlimited complimentary upgrades on eligible flights and cabins, subject to availability.
SkyTeam Elite recognition when travelling across the SkyTeam alliance, granting similar airport priority perks.
Gold Medallion
Enjoy all the perks of Silver Medallion, plus:
Earn rewards at the higher rate of eight miles per US$1 spent with Delta.
Higher priority for complimentary upgrades, versus Silver Medallion members.
Change Delta flights on the day of travel and pay no change fee for these confirmed changes.
Priority security screening and priority baggage delivery.
SkyTeam Elite Plus recognition when travelling across SkyTeam. This grants access to Delta and eligible SkyTeam lounges when travelling internationally.
Complimentary Five Star status in the Hertz Gold Plus Rewards program.
Four free drink vouchers to use inflight with Delta.
Platinum Medallion
Secure a status match to Delta's Platinum Medallion tier and you'll get all the benefits of Gold Medallion, along with:
An elevated earn rate of nine miles per US$1 spent on Delta flights.
Even higher priority for complimentary upgrades, versus Silver and Gold Medallion cardholders. Complimentary upgrades to Delta Comfort+ are also available shortly after booking, versus shortly before departure at the lower tiers.
Your preference of one 'Choice Benefit'. Options include four regional upgrade certificates, 20,000 bonus miles, Silver Medallion status for your chosen recipient or a gift card.
Complimentary President's Circle status with Hertz Gold Plus Rewards.
How to maintain your matched Delta status
Enjoyed a taste of the high life and want to keep your shiny Delta status until 31 January 2024? For genuine frequent travellers, it's not terribly difficult.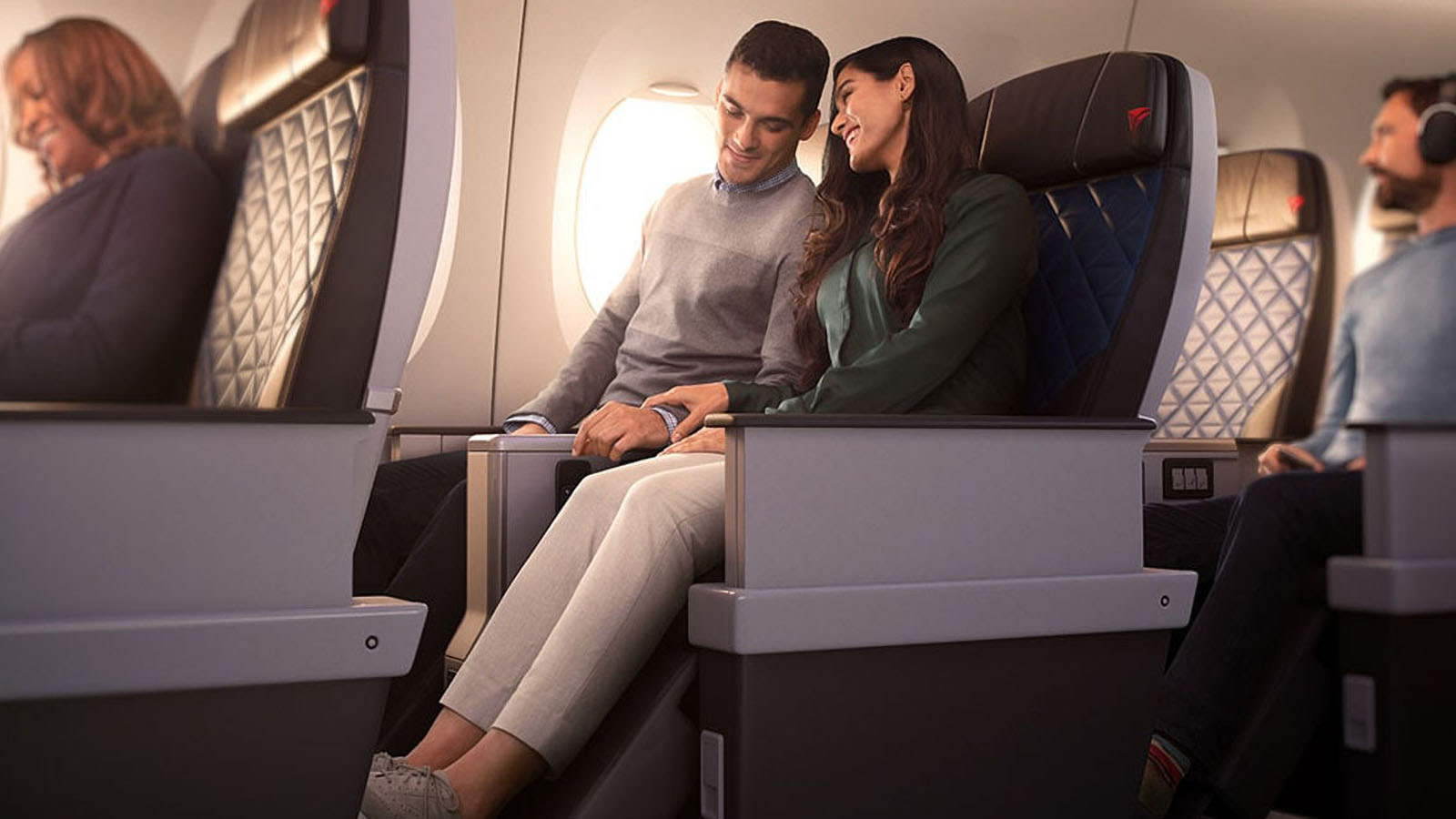 The requirements vary depending on the tier you were matched to. For example, if you're matched to Gold Medallion, flying that little bit more won't grant you a bump to Platinum at the rate listed below.
On the plus side though, if you fail to meet the Gold Medallion requirement, but fly enough to tick the Silver Medallion box, you'll enjoy Silver Medallion status until 31 January 2024 instead. Here are the key figures for each tier, which you'll need to reach within three months of your status match.
Silver Medallion: Earn 6,250 Medallion Qualifying Miles (MQMs) or eight Medallion Qualifying Sectors (MQSs).
Gold Medallion: Earn 12,500 MQMs or 15 MQSs.
Platinum Medallion: Earn 18,750 MQMs or 25 MQSs.
Confused by all the numbers? Medallion Qualifying Miles are Delta's equivalent of Status Credits or tier miles. You earn more on longer and more expensive flights and fewer on shorter hops and less pricey fares.
Medallion Qualifying Sectors are similar to 'eligible sectors' on other airlines, except that they alone can be used to gain or retain status. They're more helpful for travellers regularly doing shorter journeys on cheaper fares, who'd struggle to notch up many MQMs but would still be flying regularly.
To complete this challenge, you only need to meet the MQM or the MQS requirement: not both.
Earning MQMs and MQSs with Delta SkyMiles
The easiest way for Australian travellers to notch up MQMs and MQSs with Delta is to book the airline's sole Australian route, from Sydney to Los Angeles. Just don't reserve a Basic Economy fare, as these aren't eligible for rewards with Delta.
On all other fares between Sydney and LA, travellers can collect at least 7,488 MQMs one-way. That's the Silver Medallion requirement covered in a single flight, even in standard Economy. Make it a return trip, and that's Gold Medallion taken care of.
You'll earn even more MQMs on higher-end fares and by travelling in a premium cabin. Book full-fare Delta One (Business Class), and you can even surpass the Gold Medallion threshold in a single Sydney-LA flight.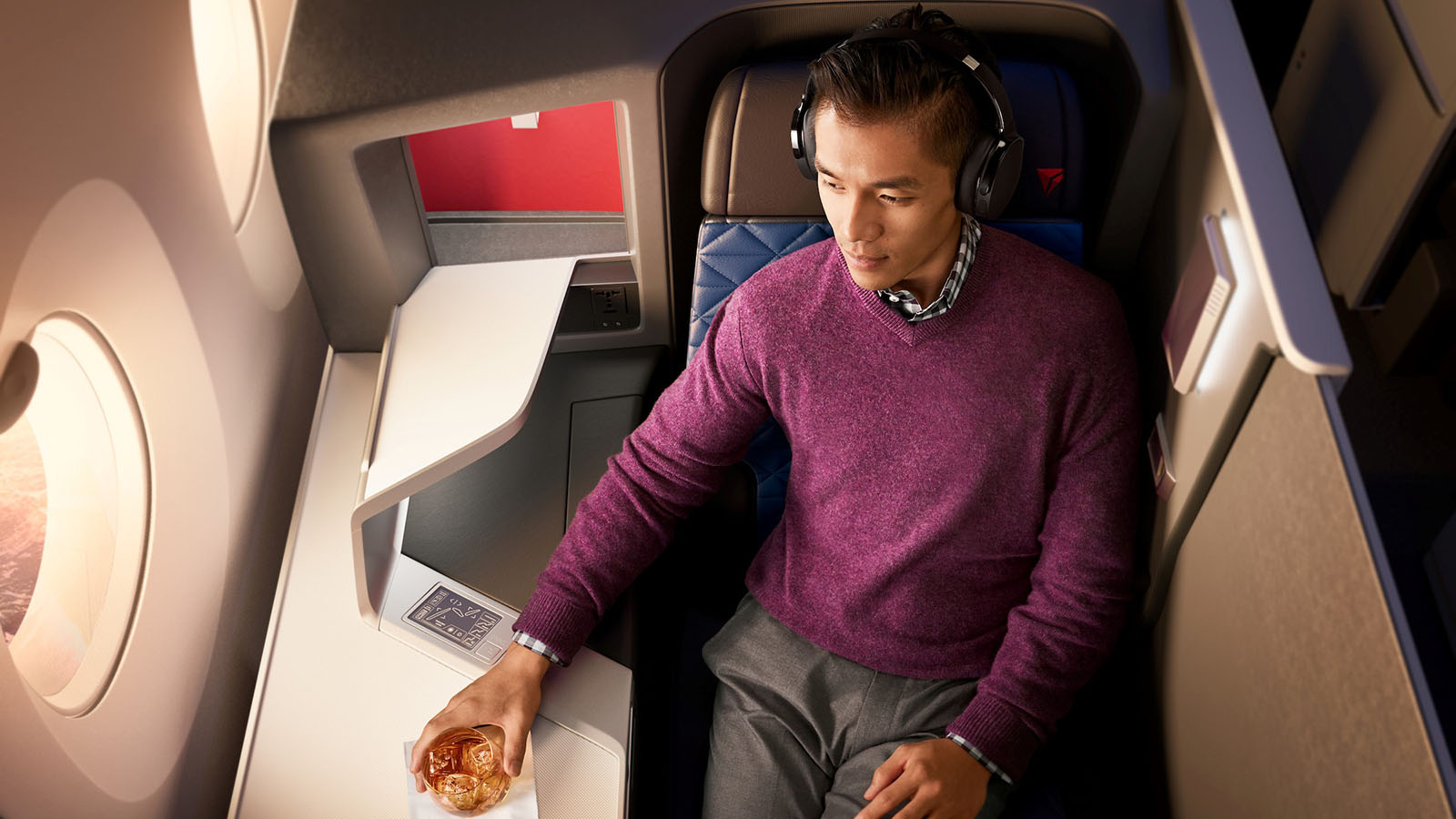 Eyeing Platinum Medallion? Book any fare in Premium Select (Premium Economy) or in Delta One, and you'll be set from just one return trip between Sydney and LA.
If you're not planning a trip to the United States, many flights on Delta's partner airlines can qualify as well. For instance, Delta's SkyTeam partner Korean Air currently flies between Sydney and Seoul. From mid-2024, the airline's Brisbane-Seoul flights are also set to return.
Take a return Economy Class flight on either route and that's Silver Medallion in the bag. Make that full fare Business Class and you're set for Platinum Medallion.
Summing up
Delta's status match offer is particularly timely. That's because the airline's Virgin Australia partnership came to a close in mid-2022, when Virgin Australia switched allegiances to United Airlines. As a result, Velocity members no longer receive benefits when flying with Delta.
Of course, Delta isn't a Qantas partner either. Qantas instead flies its own aircraft to Los Angeles, and also partners with American Airlines. This now leaves Delta as the only carrier flying Sydney-Los Angeles without an Australian frequent flyer partnership. (Delta's new agreement with Rex doesn't extend beyond a basic interline, at this stage. Nor does Rex have its own frequent flyer program, anyway).
But Delta's SkyMiles program is a powerful one, particularly given Delta's membership in SkyTeam. Travellers can earn miles flying across the globe, and enjoy perks with a host of international carriers.
Even if you're not a regular traveller to the USA, having status with Delta is your ticket to special treatment on a whole host of carriers. In Australian skies, there's China Airlines, China Eastern, Garuda Indonesia, Korean Air, Vietnam Airlines and XiamenAir.
Venture further afield and those perks also extend to airlines such as Air France, KLM, Virgin Atlantic, and more.
But enough chit-chat. When you're ready to request your status match, head to this page of the Delta website to get started.
Just note, if you haven't visited the Delta website before in the same browser, you may need to come back here and click that link a second time for it to work. That's because Delta often redirects first-time users from Australia to its Asia Pacific homepage, rather than the specific page they've requested.
Also read: Flying Delta? Your best strategies for points and perks in 2022
---
Stay up to date with the latest news, reviews and guides by subscribing to Point Hacks' email newsletter.
Delta status match: get SkyTeam Elite Plus until 2024
was last modified:
November 15th, 2022
by