Business Class today generally has a number of expected features. A lie-flat bed, greater legroom, enhanced dining, and the 'priorities' of check-in, boarding and baggage – plus lounge access. But there are times when an airline introduces something new, something unique to the market. This is one such time. Introducing Finnair's new Business Class seat on its A350-900 aircraft.
Finnair initially flew this new Business Class between Singapore and Helsinki. But it's extending it to other long-haul routes this year. It offers one of the widest Business Class seats today, and also dispenses with electronic seat controls. To slide the seat down into a bed, I just need to employ an innovative yet very simple method.
I'm lucky enough to try out this new seat during my recent Northern Lights experience. I redeem 90,000 Qantas Points and just AU$64 to lock in the seat – making Finnair one of the cheapest oneworld redemptions for fees and taxes.
Check-in, lounge and boarding
Early check-in
There are a number of reasons it's so great to travel from or transit through Singapore's Changi Airport. Whether it's the airport's early check-in facility, the wonderful The Jewel shopping and entertainment precinct or the multitude of lounges on offer for oneworld Business Class guests.
As I've spent the night in Singapore, I utilise the early check-in facility located on Level 1 of The Jewel. This service allows me to check-in anytime between three to 24 hours before my flight. Without the hindrance of large luggage, which contains a lot of my bulky winter gear for a Northern Lights experience, I'm able to explore The Jewel and all its activities and shopping with ease.
The lounges
The exploring doesn't end just at the landside. Once I pass through passport control, I enter a lounge haven. As a benefit of Finnair being a full member of the oneworld alliance, and holding a Business Class ticket, I'm welcomed into a large number of lounges within Terminal 1. Five to be exact. So if you have plenty of time to spare, feel free to engage in a bit of 'lounge hopping' – or as I like to call it in my field of work, 'industry research'.
The four lounges you can enter include:
Qatar Airways Premium Lounge
I, however, am currently a Qantas Platinum member, which allows me to access the excellent Qantas International First Lounge. So if you're taking this flight and are a Qantas Platinum or above or a oneworld Emerald member, feel free to access this lounge instead.
The only downside I find with Changi Airport is its security screening process. Unlike most airports, where this is done just prior to or after passport control, Singapore takes a different tack. Security screening is done at the gate, meaning that I have to factor in some extra time to get through security when reaching the gate.
While the glass-enclosed gate area can feel like a pigpen at times, the actual boarding process goes quite smoothly. Business Class, Finnair Plus Platinum and Gold, and oneworld Emerald and Sapphire members are invited to board the plane first using the priority Business line. And Economy Class guests are invited to board based on seat number. All in all, one of the more stress-free processes I've encountered.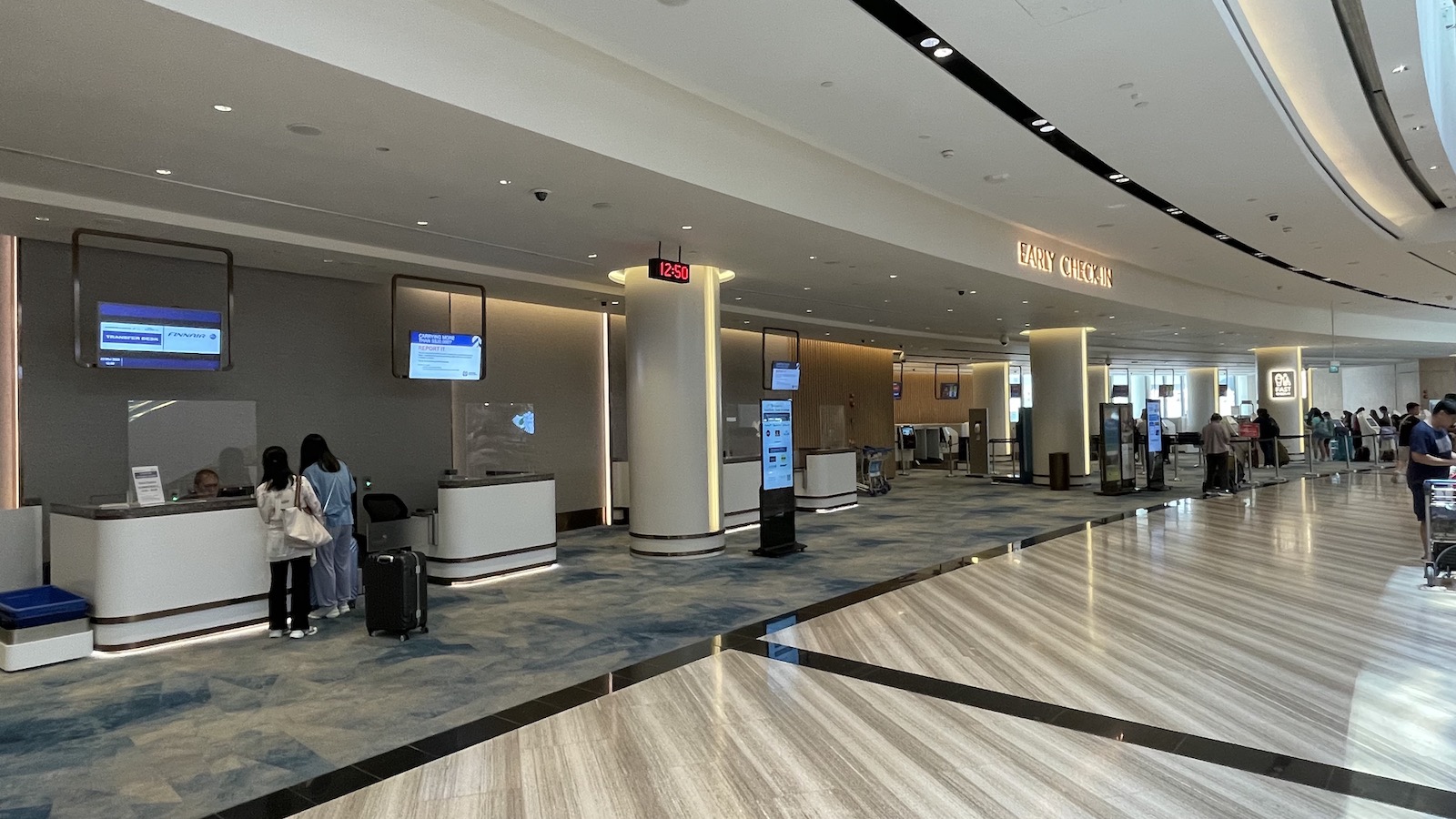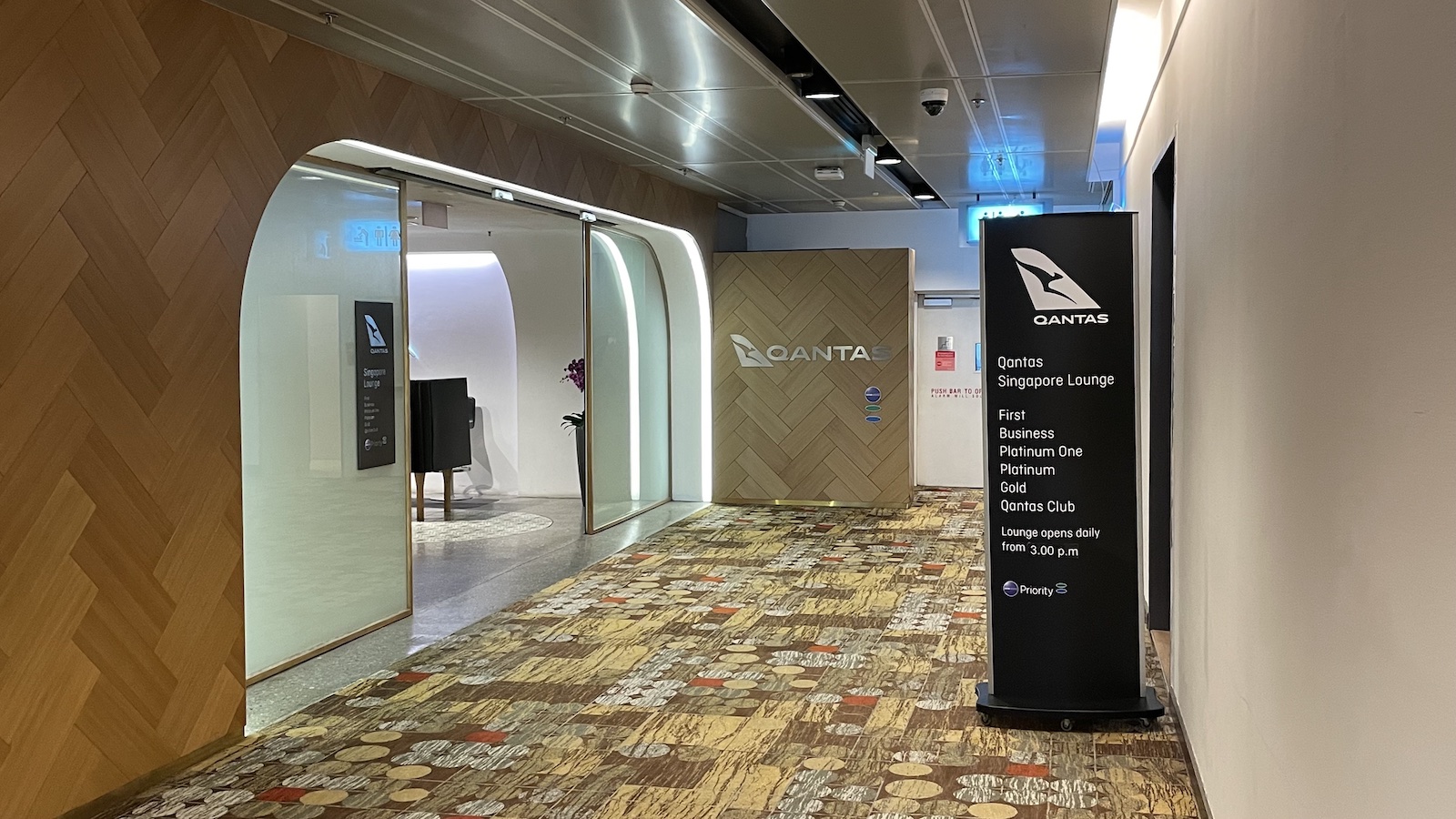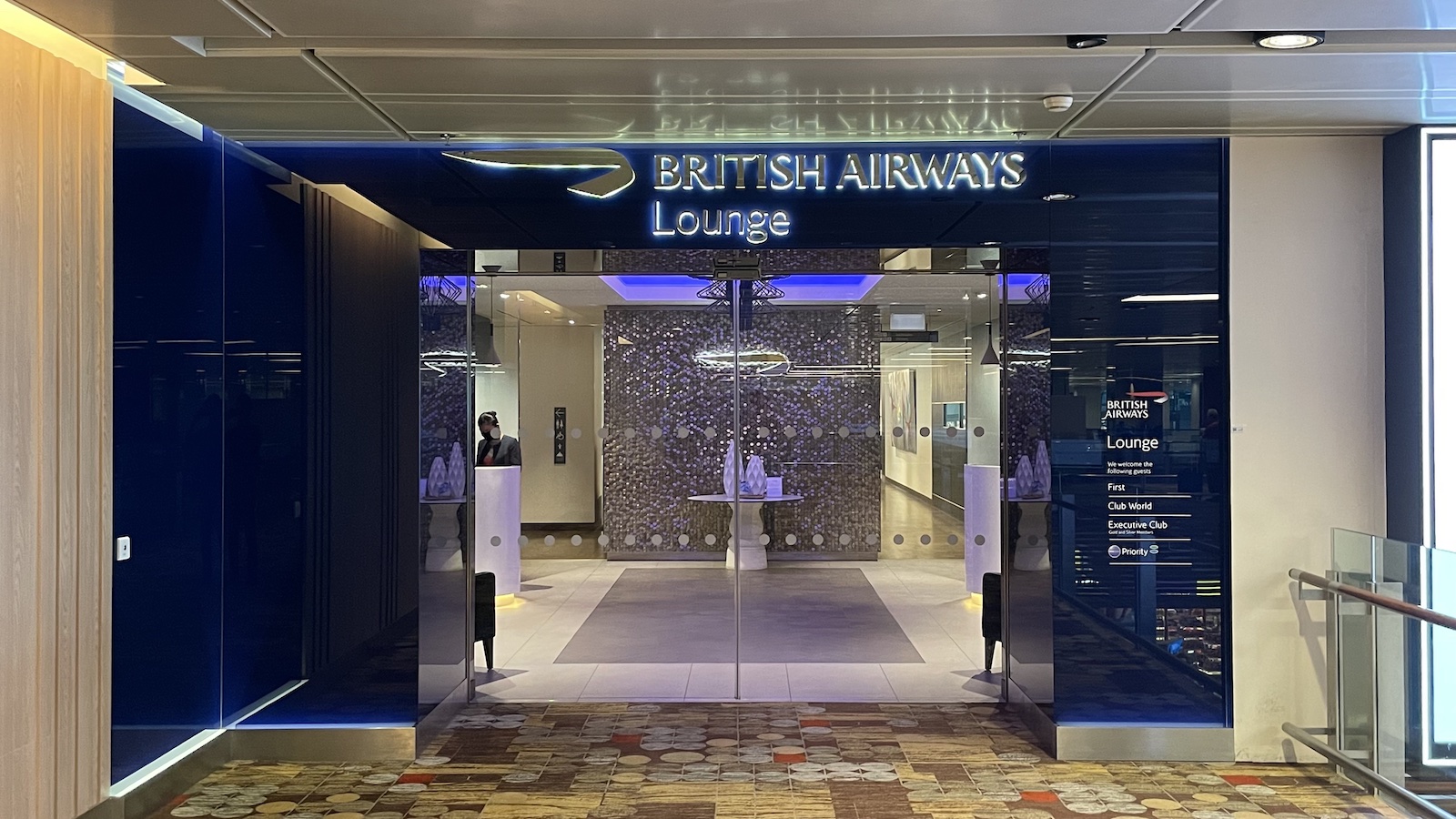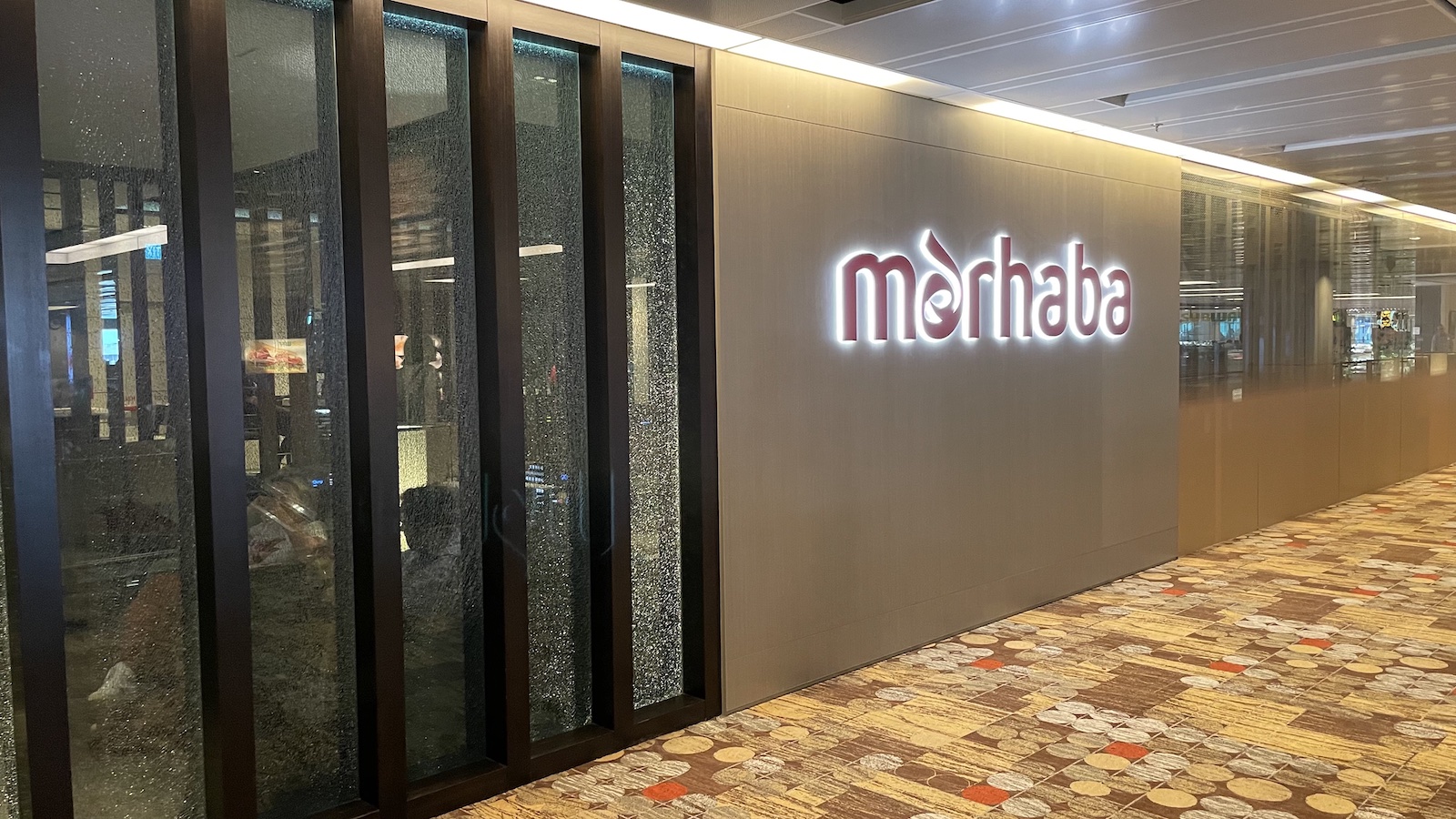 Finnair Airbus A350 Business Class seating
The innovation
As I set foot into the Business Class cabin, I'm amazed at the size and width of the seat backrest. It's styled in a cocoon shape, giving a sense of immense space. I'm curious to see how the seat transforms into a bed without any sliding controls. I must admit it leaves me stumped for a while. But eventually, I get a glimpse of the cabin crew preparing the seat for another customer and proceed to transform my own seat.
So what is the trick? Instead of the seat sliding down from an upright position into a lie-flat one, I just need to pull a lever on the side of the seat and a small folded section located behind where my legs would be if I was in the seat folds up, forming a lie-flat bed. It is so simple in design and I immediately wonder how this never became the initial way to create lie-flat beds. Why employ more complex electronic controls that are more prone to breakage?
The features
The seats are arranged in a 1-2-1 reverse herringbone configuration and offer a very good level of privacy. While there are no sliding doors, the style of the seat, which contains a high backrest that curves around my head, insulates me well from the rest of the cabin. The cushioning is also very comfortable, and I easily find a relaxing position.
One area that is slightly lacking is storage. Aside from a compartment on the backrest that houses a remote and USB ports, there are not many places where you can store your goods. While this compartment can accommodate your passport and a smartphone, for example, anything larger and you're limited to the floor, the small side table or the back of the footwell.
Speaking of the footwell, even the tallest person will have no issues stretching their legs out in full. I am 5'10" and have ample space to spare. The only criticism I have is that the footwell does become quite narrow very quickly, and when sleeping, there is limited ability to move your legs around.
And speaking of sleeping, there are only good comments to make here. The mattress is quite thick and coupled with a blanket, I have a very restful sleep. In fact, I get about seven hours, waking up just in time for the breakfast service prior to landing in Helsinki.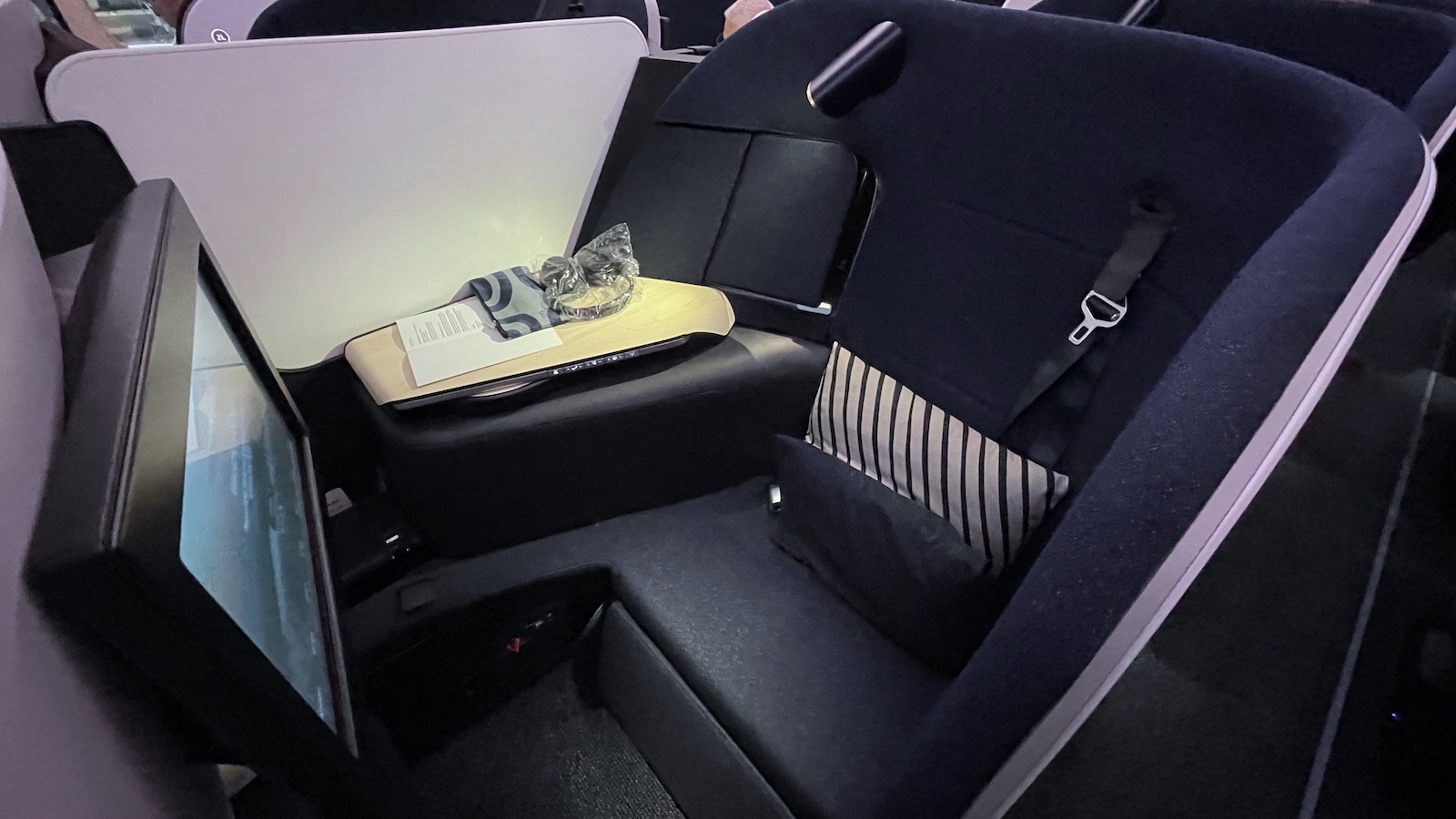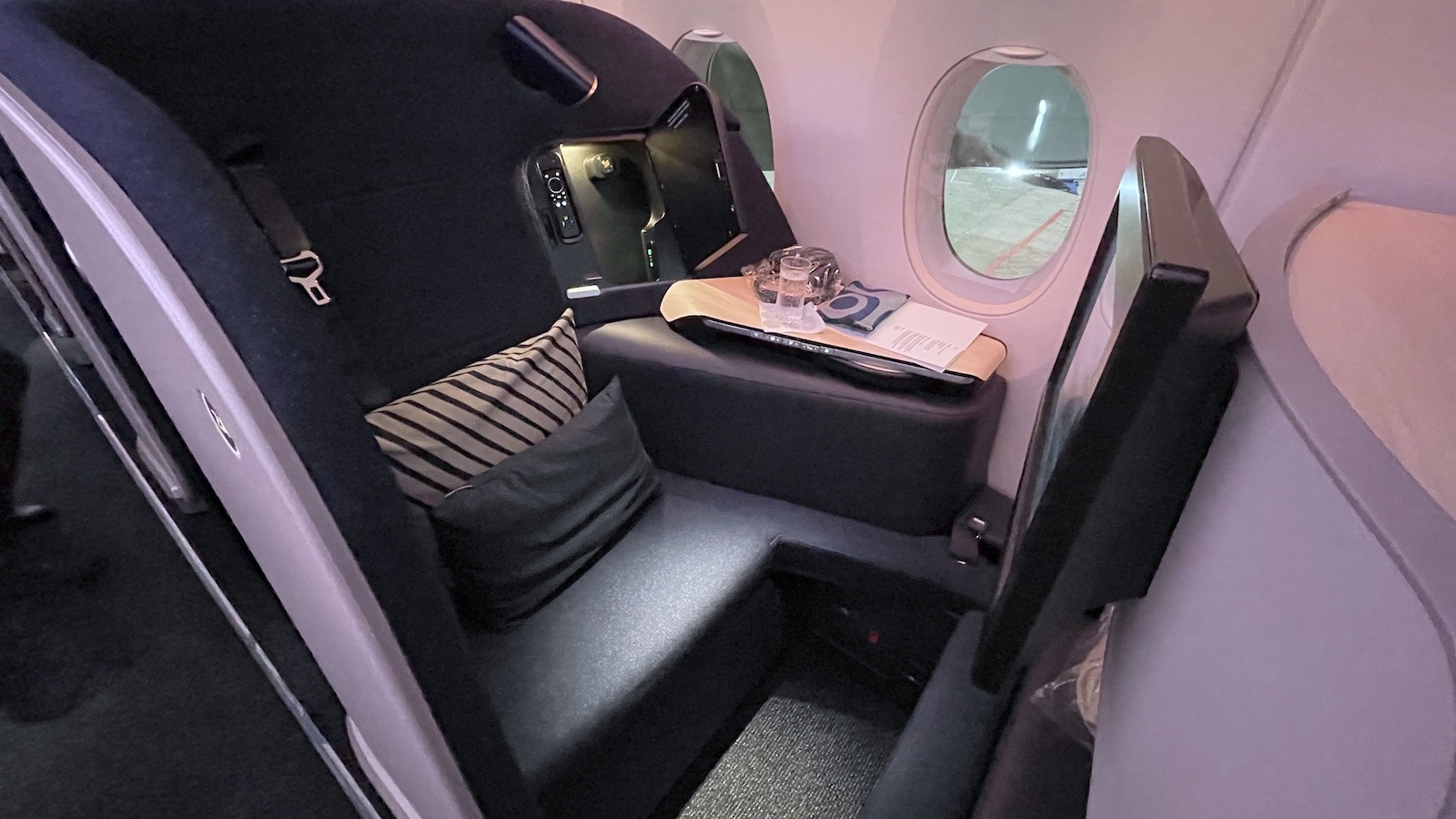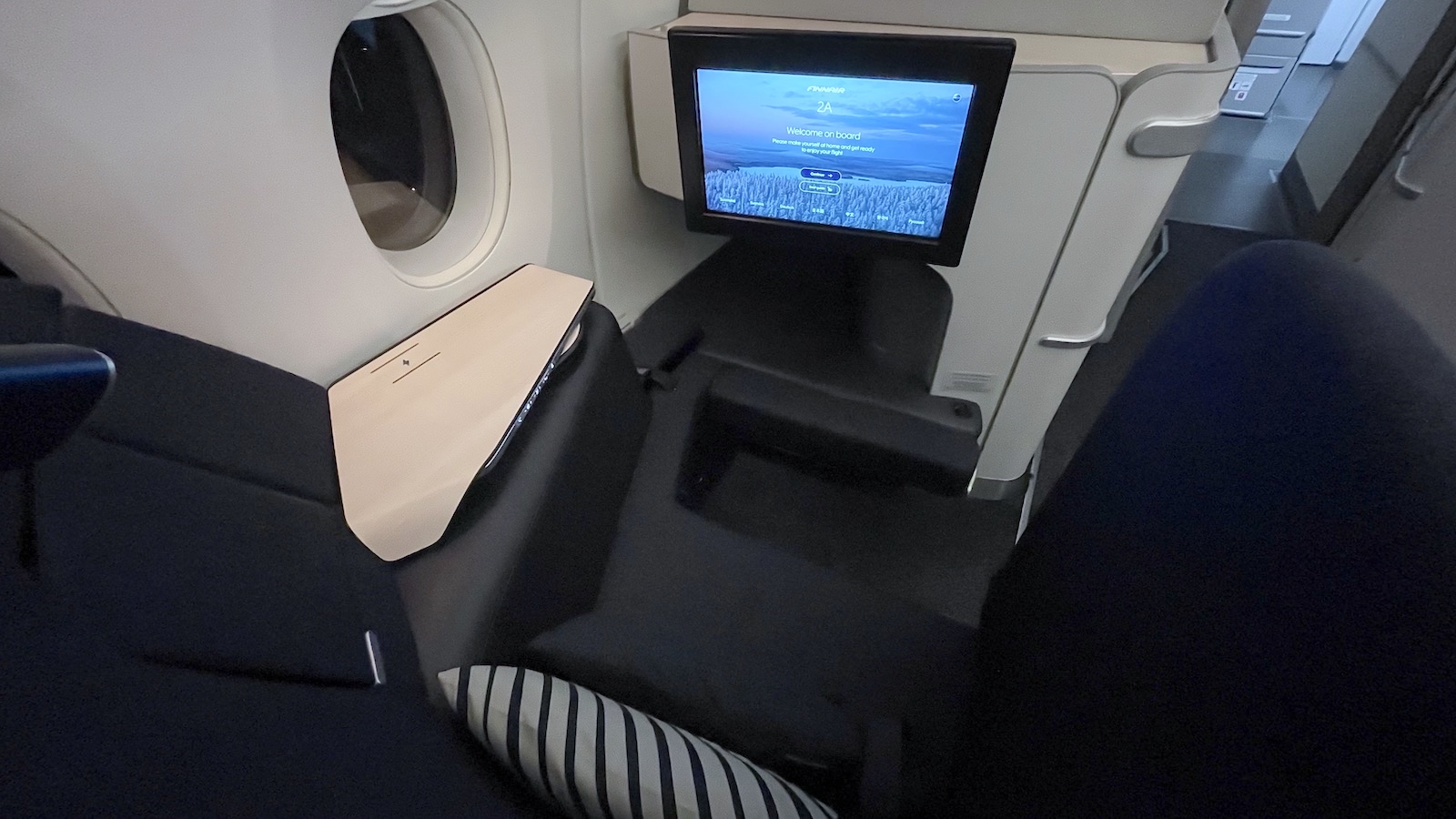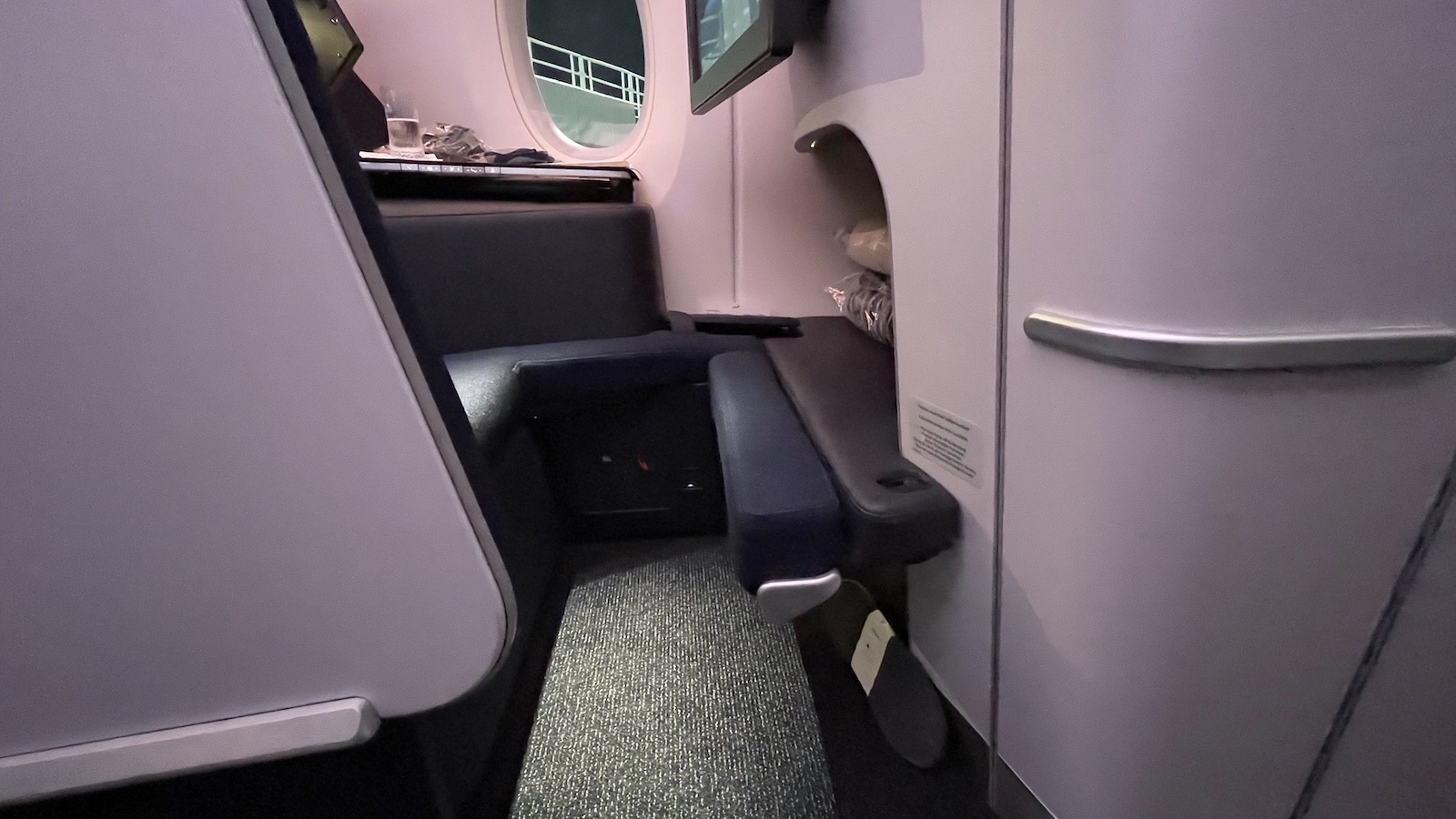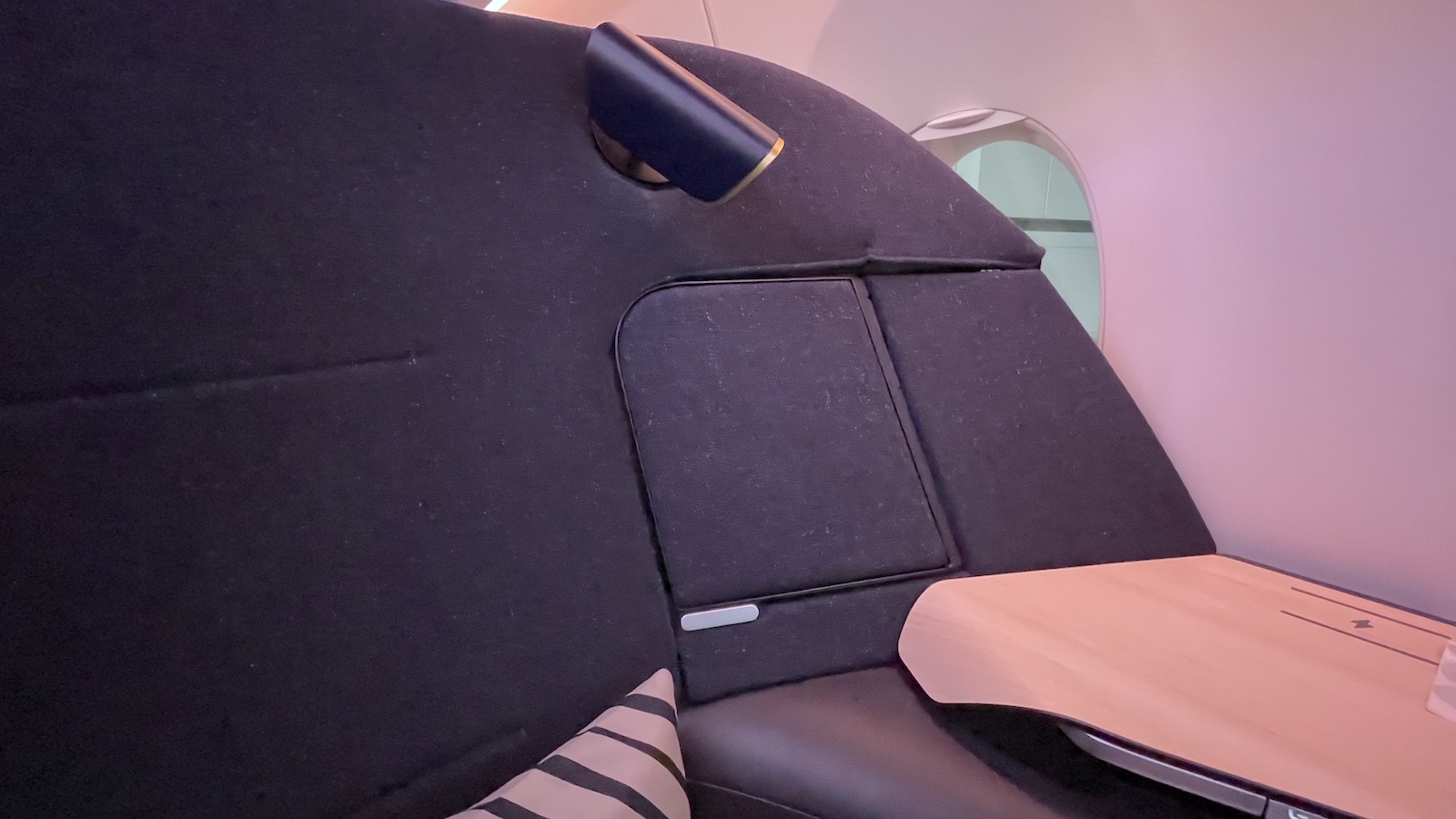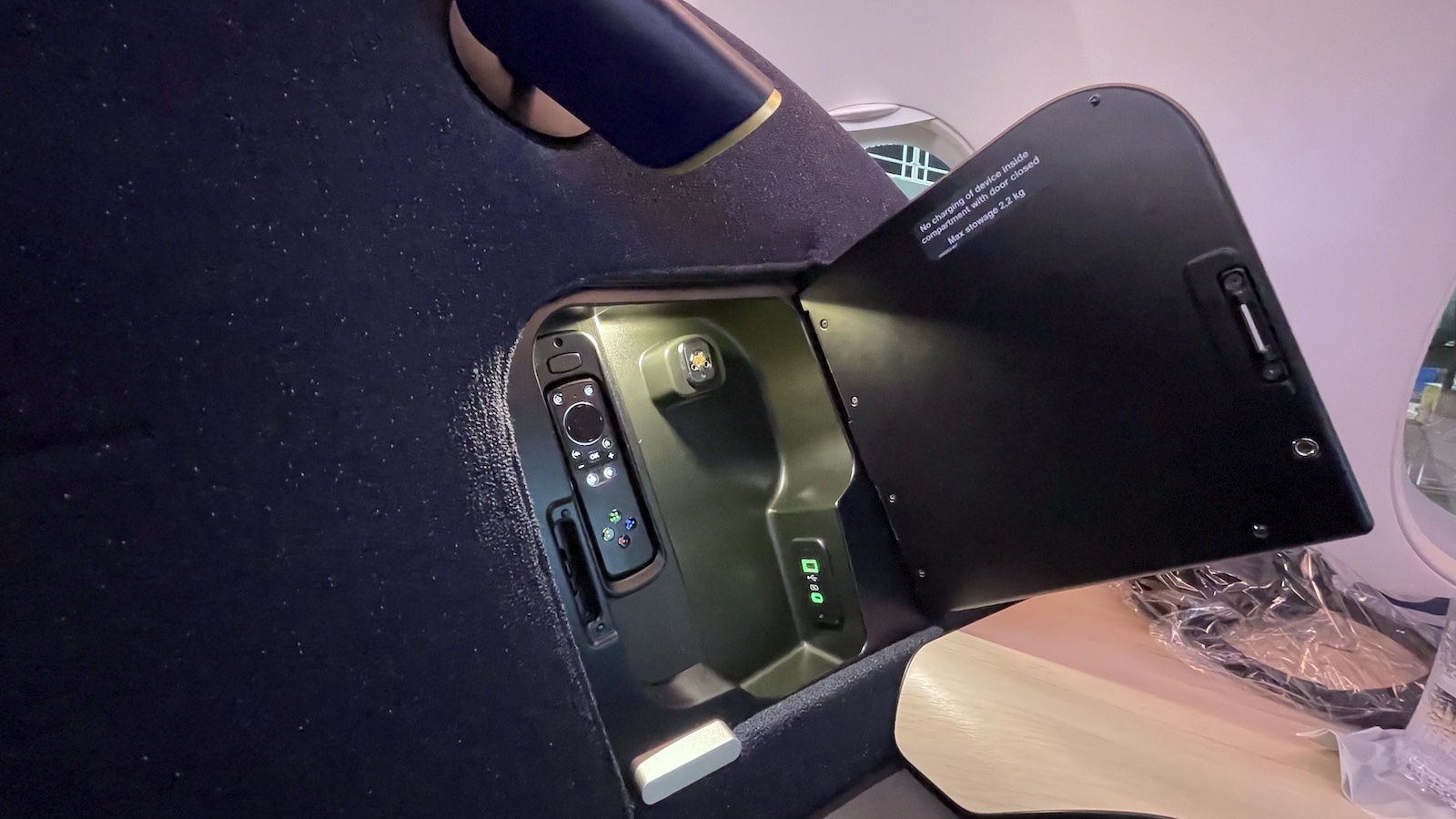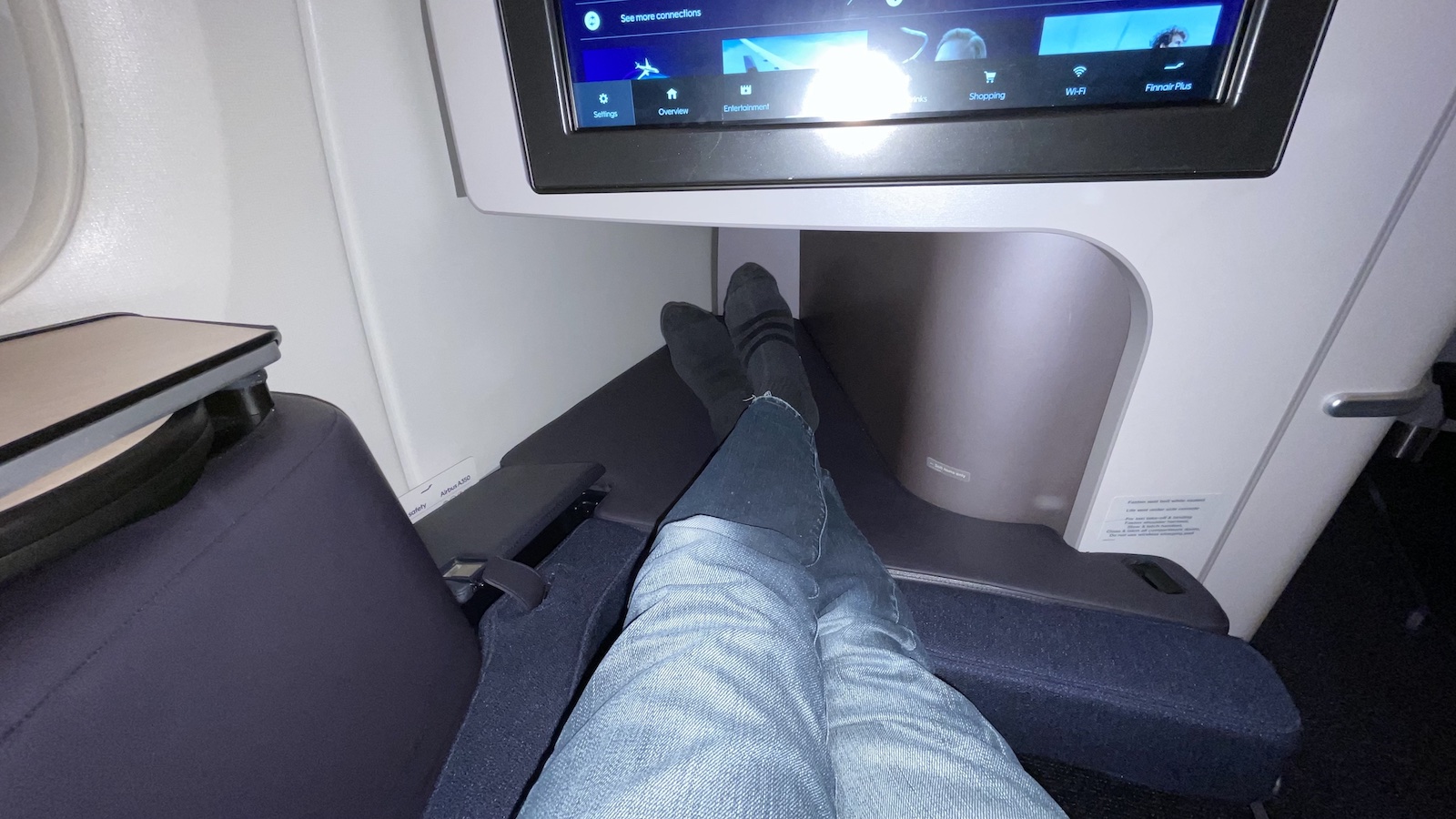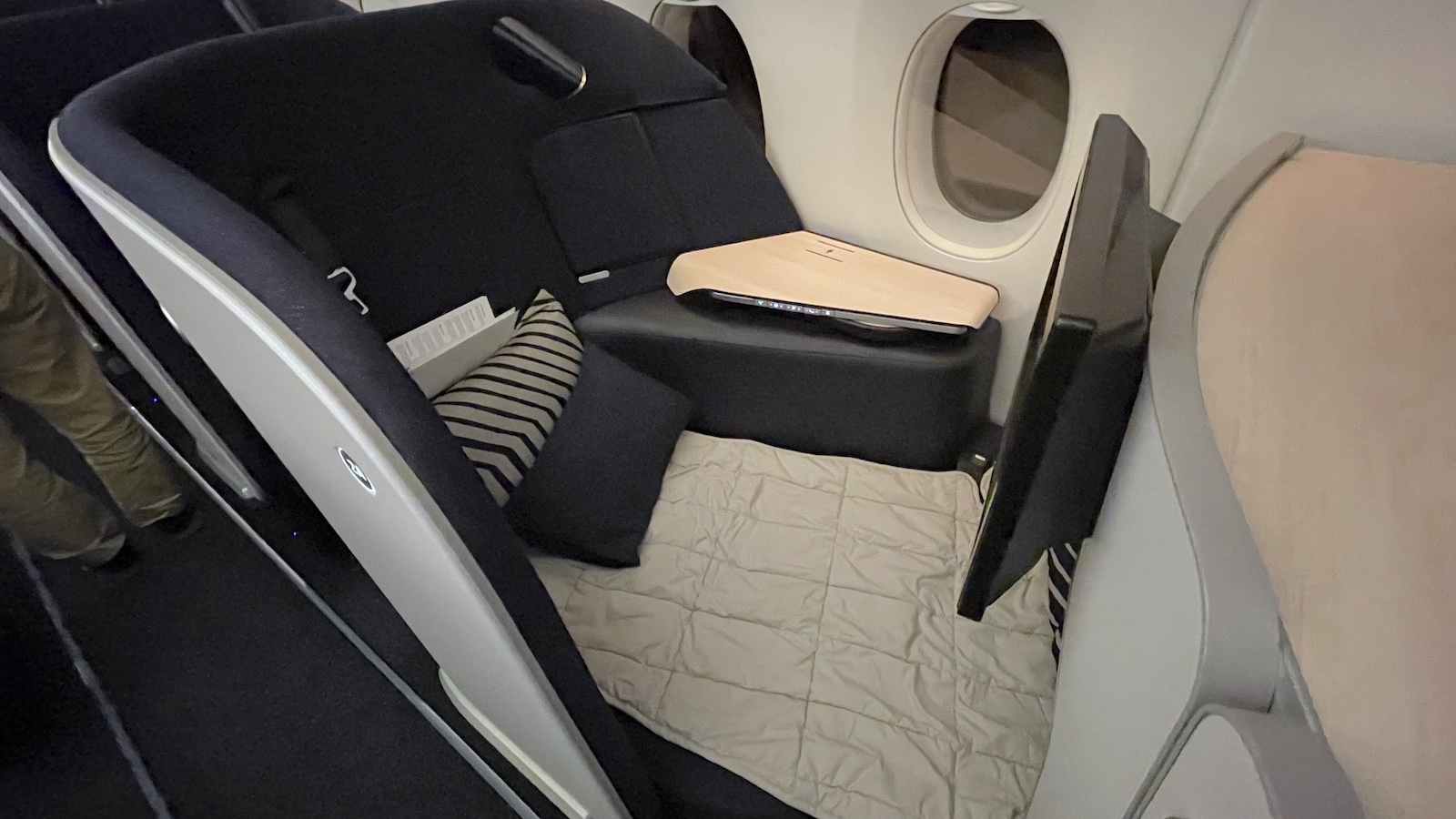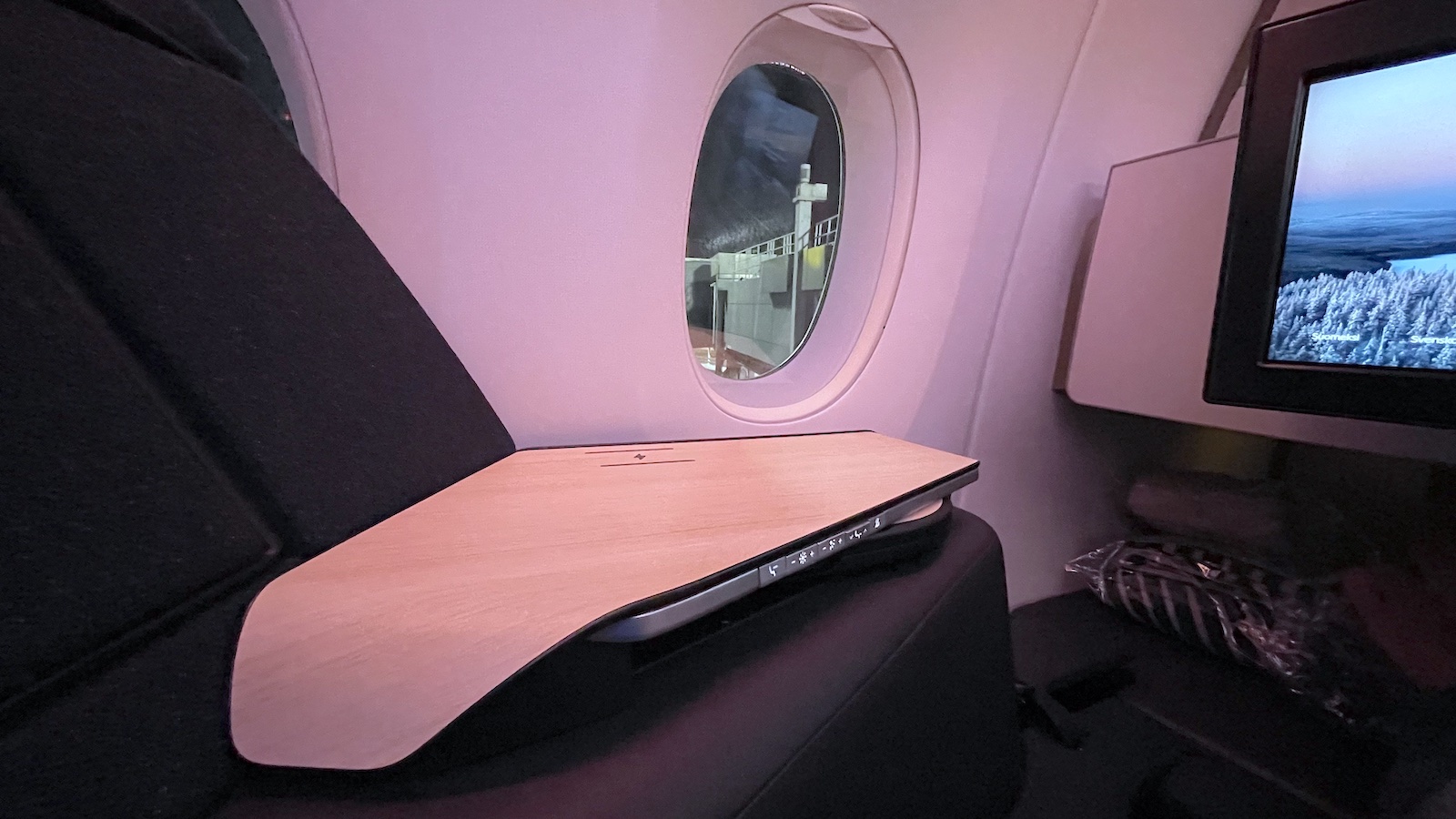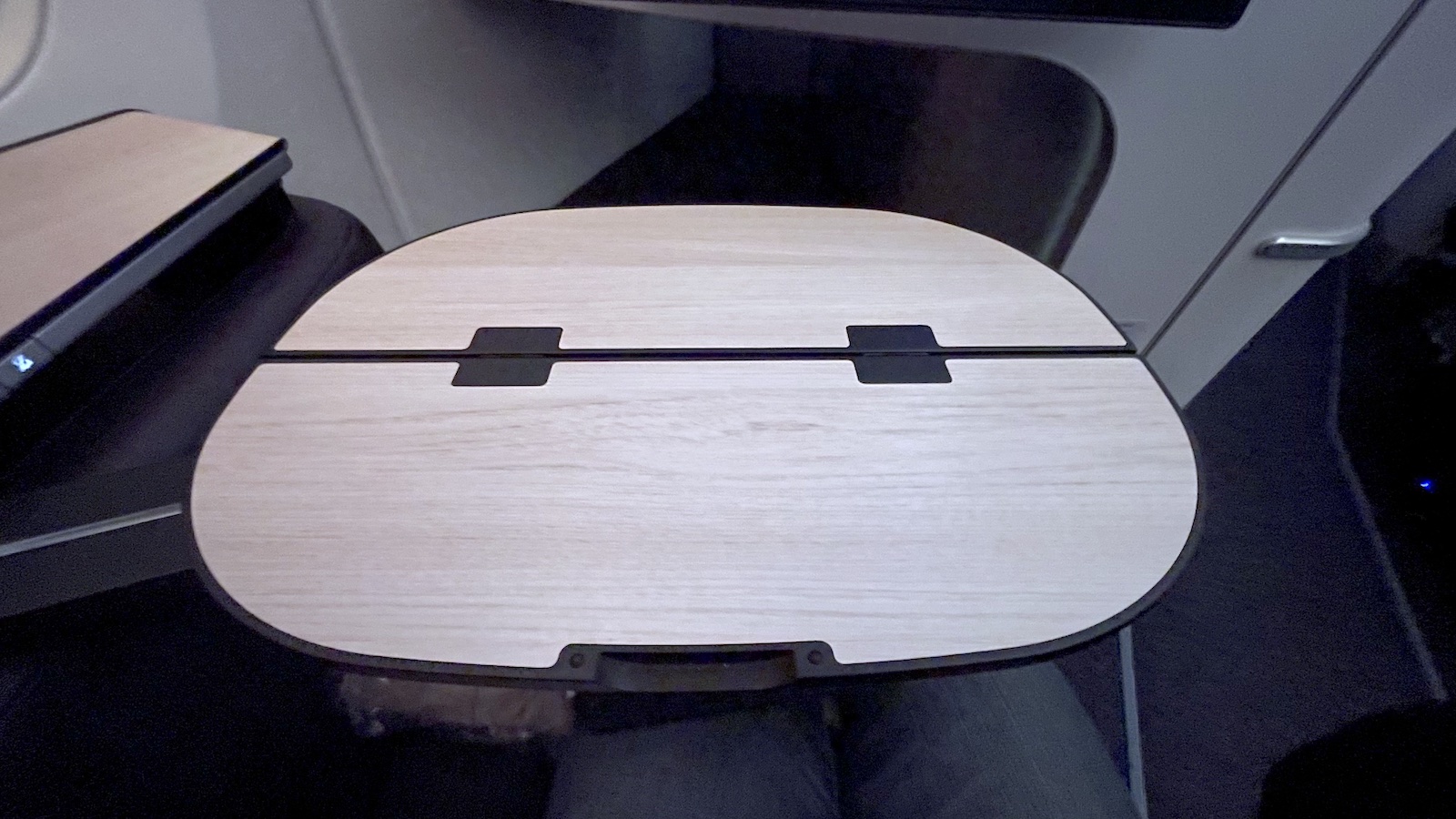 Finnair Airbus A350 Business Class food and beverage
With regard to the dining experience, I have quite mixed feelings. From the onset, I want to make clear that there is nothing wrong with the quality of food or beverage. However, I come in with an expectation that there will be some authentic Finnish cuisine on the menu, which unfortunately is not available. I've since been made aware that a more authentic service is offered on the return leg, from Helsinki to Singapore.
But to balance this shortfall, the soft service is great, with cabin crew frequently checking the cabin to ensure guests are well served.
Pre-departure service
For the pre-departure service, I choose the signature blueberry juice, which I definitely don't regret. It's very refreshing and served beautifully in a crystal glass.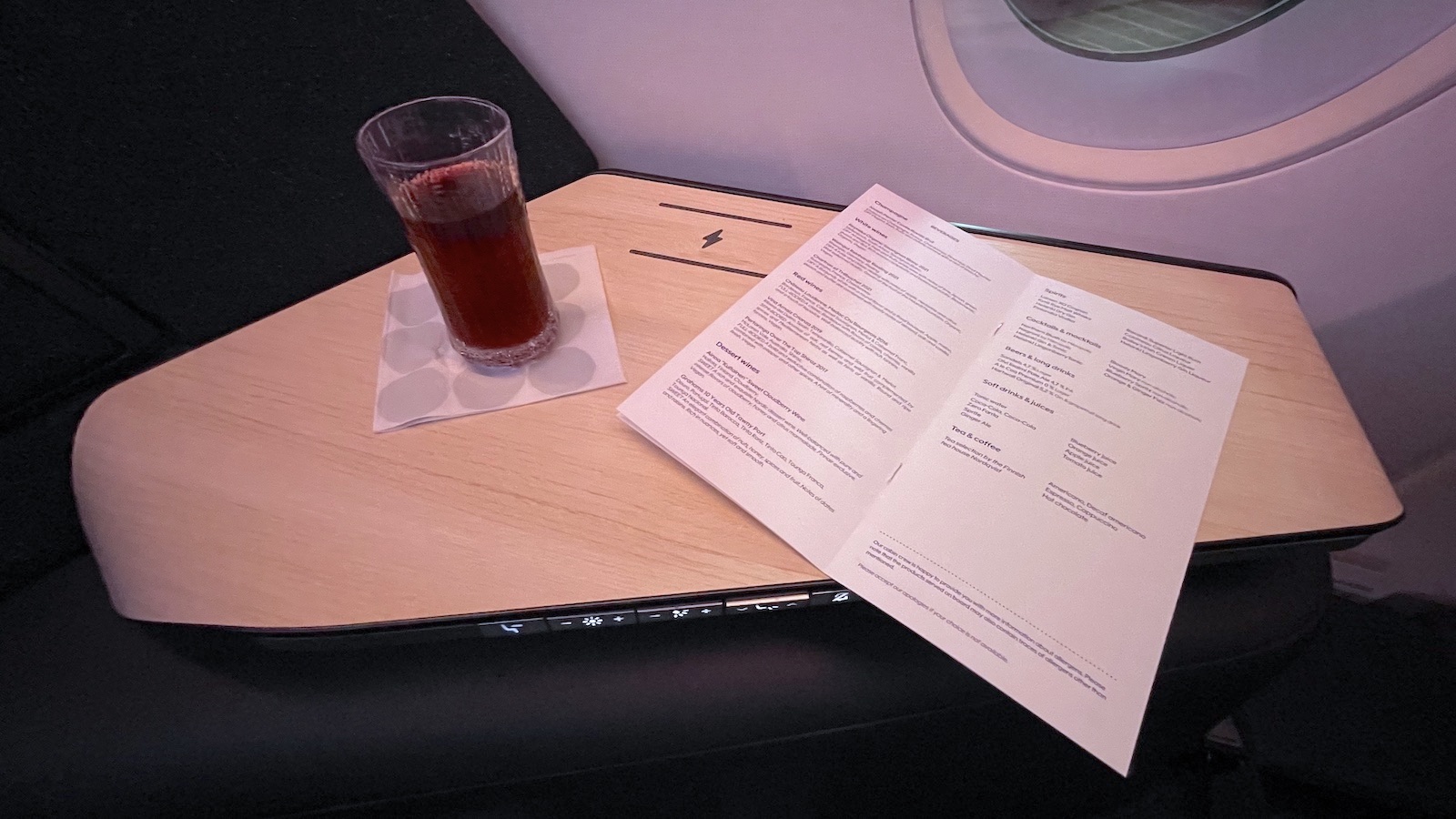 Meal service
Just after take-off, I am presented with some hot nuts. To accompany this I choose the Weignut Reinhardt Riesling 2021 which is very smooth and has beautiful apple and orange undertones to it.
There are three options for the main meals. These include braised beef cheeks, pan-fried seabass fillet and spinach and mushroom lasagna. I opt for the pan-fried seabass, which is served with steamed rice, vegetables and Nyonya sauce. The meal is very filling, and the fish is perfectly cooked with just the right level of moisture. The riesling pairs beautifully with the meal as well.
I don't know about you, but I seem to have a separate stomach for dessert. So as full as I am, I have plenty of room for anything that satisfies my sweet tooth. And what a dessert it is! A vanilla slice, again perfectly baked with a nice crust at the edges, creamy vanilla sauce on the side and to top it off, fresh grapes. All together they go down a treat!
Seven hours of sleep later, I wake up to a very traditional European breakfast. What is a traditional European breakfast, I hear you ask? One that includes cold meats and bread. It's a nice change to my usual daily oats with trim milk.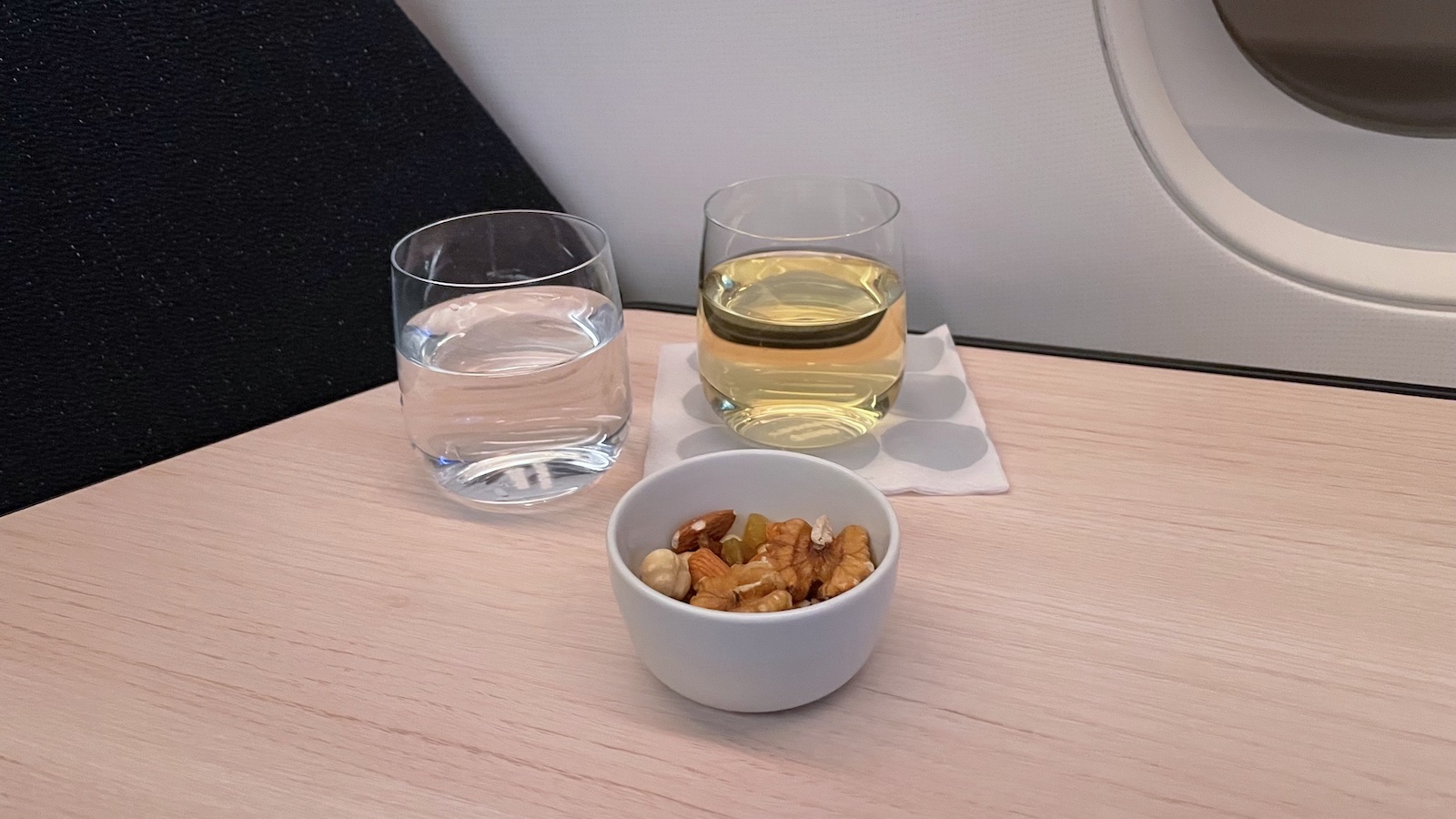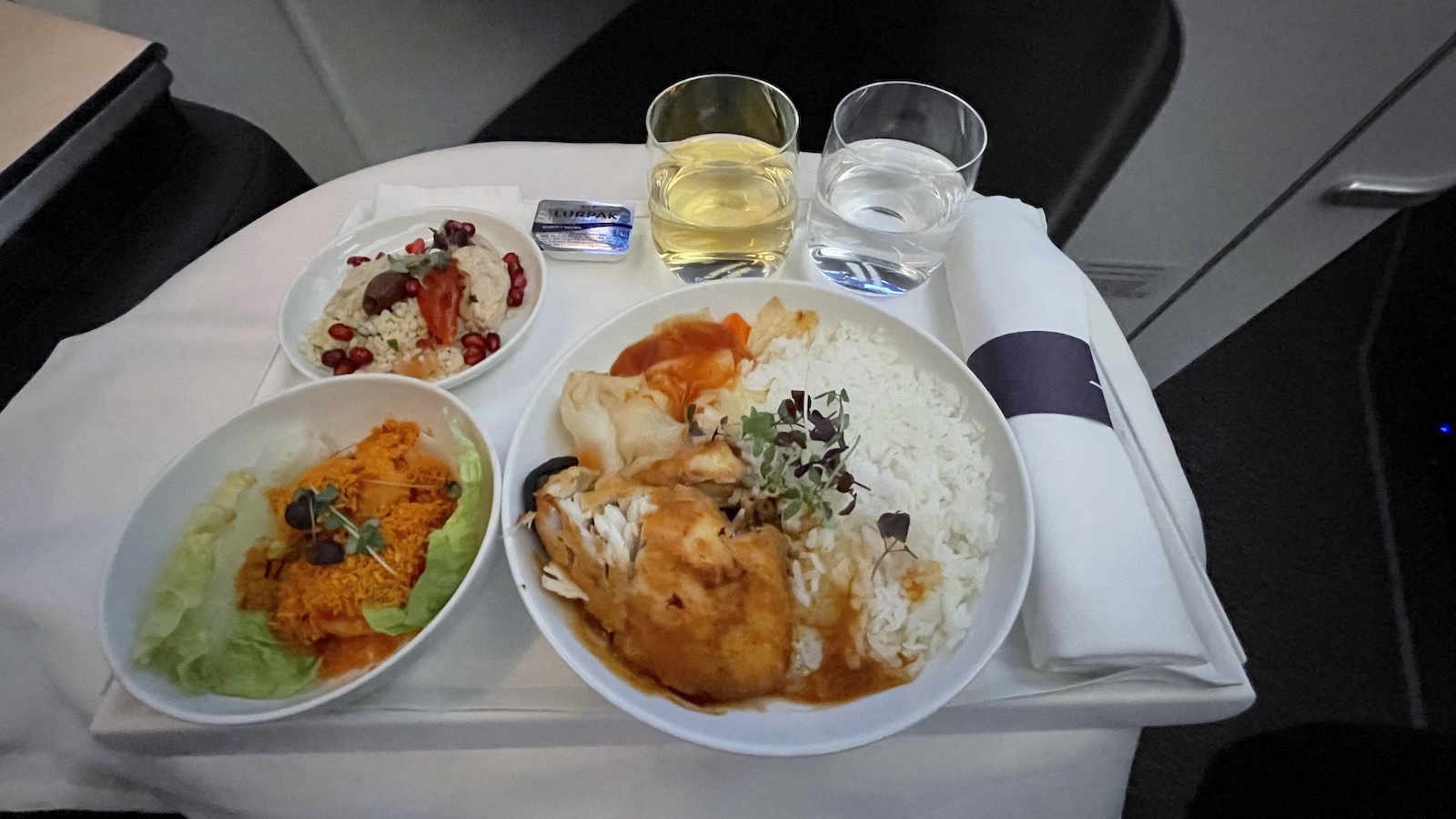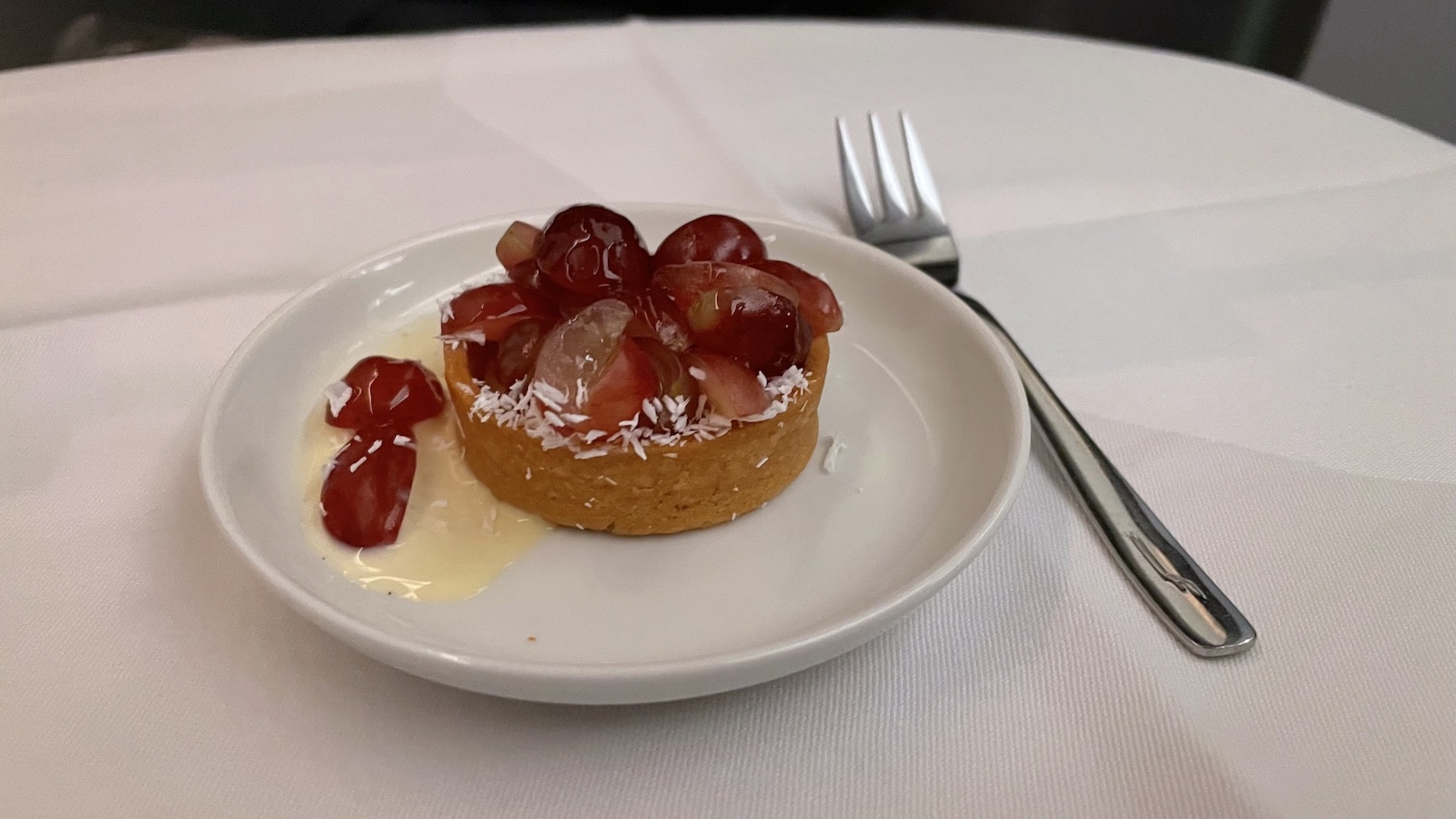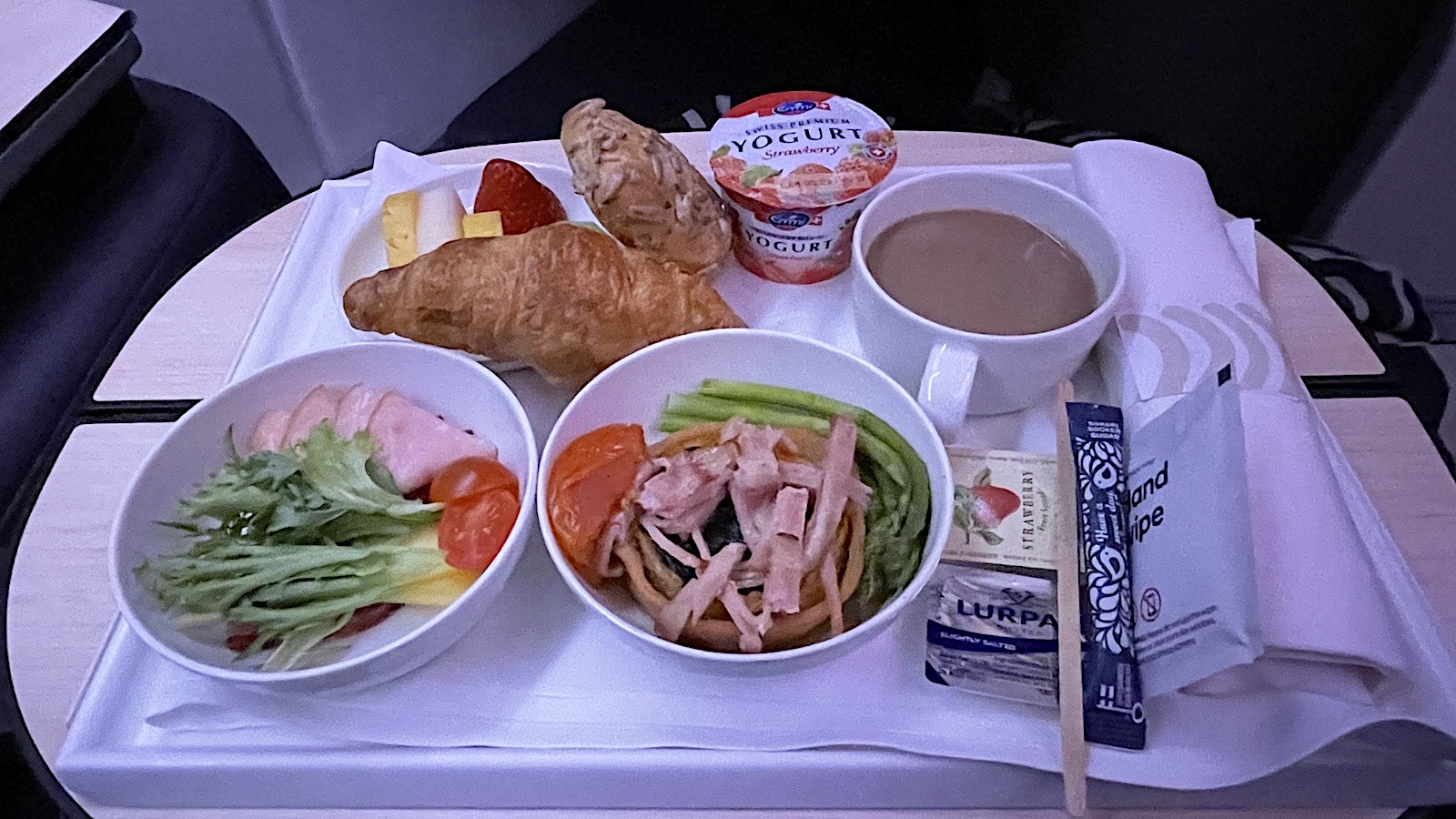 Finnair Airbus A350 Business Class amenities
A nicely packaged amenity kit is waiting for me at my seat. But to be honest, I'm somewhat disappointed with this kit, at least for a Business Class standard. Firstly, my kit seems to be missing a toothbrush and toothpaste. Surely this must be an operational glitch on this specific kit rather than a permanent cost-cutting exercise. But as I already have a dental kit with me on board, I make no fuss. It does include an eye mask, L:A Brukket face cream,lip balm and ear plugs. But no socks or slippers.
The entertainment screen on the other hand is definitely to a Business Class standard. Large, well-loaded with content and very responsive. The content includes what I'd expect, such as new release movies, TV comedies and dramas and music. Nowadays, I pre-load my own device and watch that, which always ensures I'm watching something that I want to see.
I love the unique feature of 'What's coming up next' in the service offering. Helps to set expectations. And the information screen on connecting flights in Helsinki is a great feature if you are connecting and are short of time.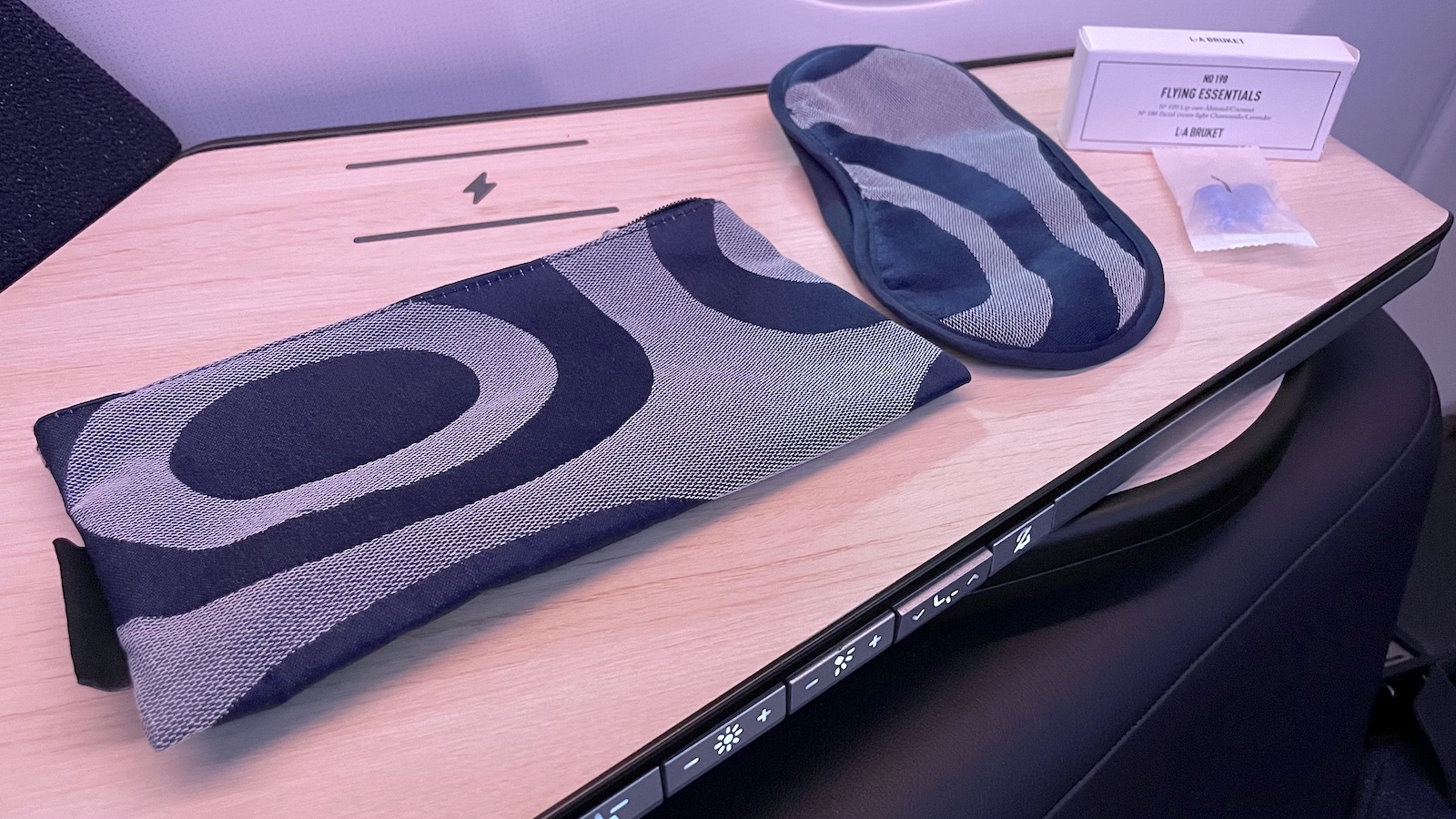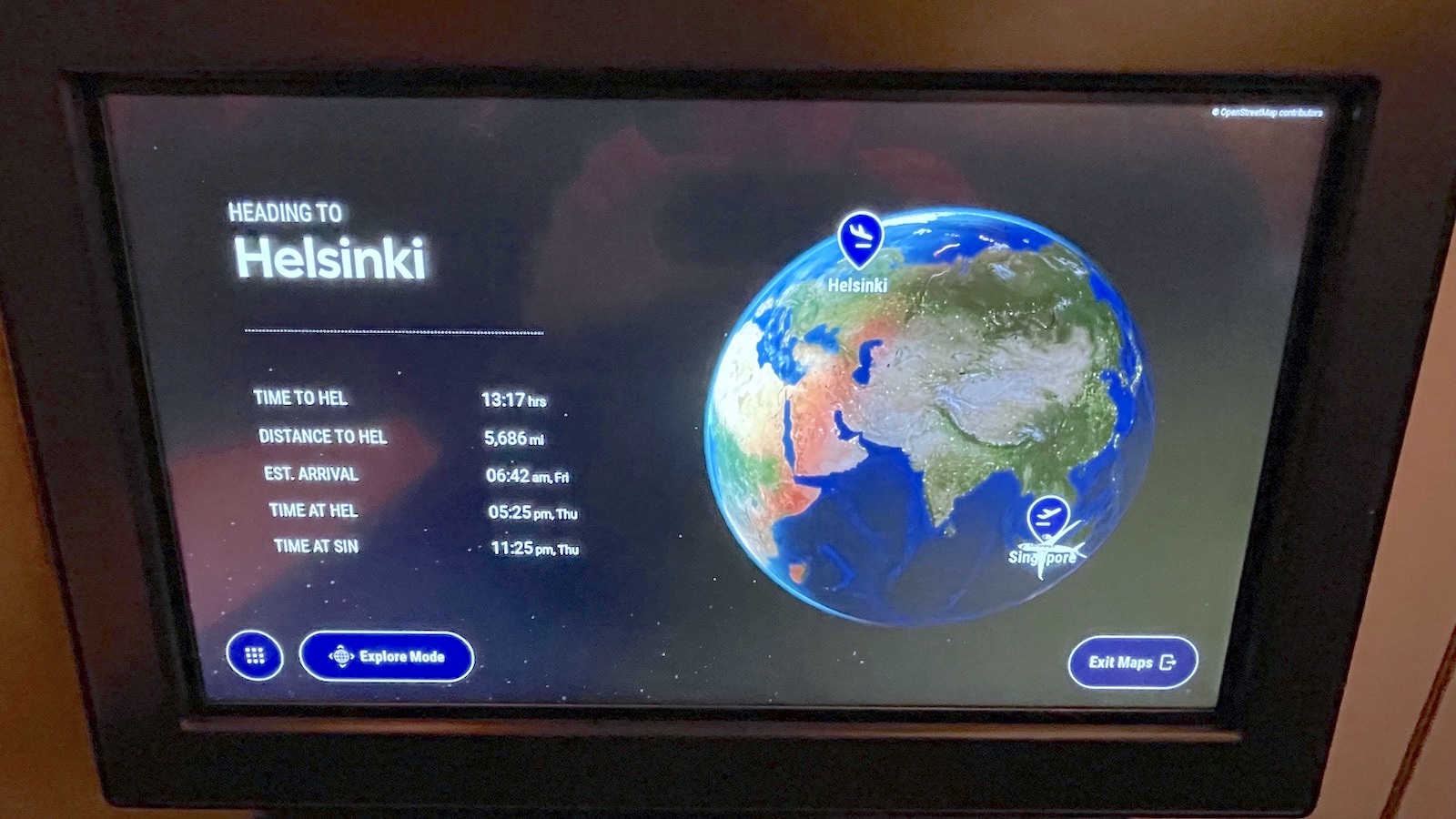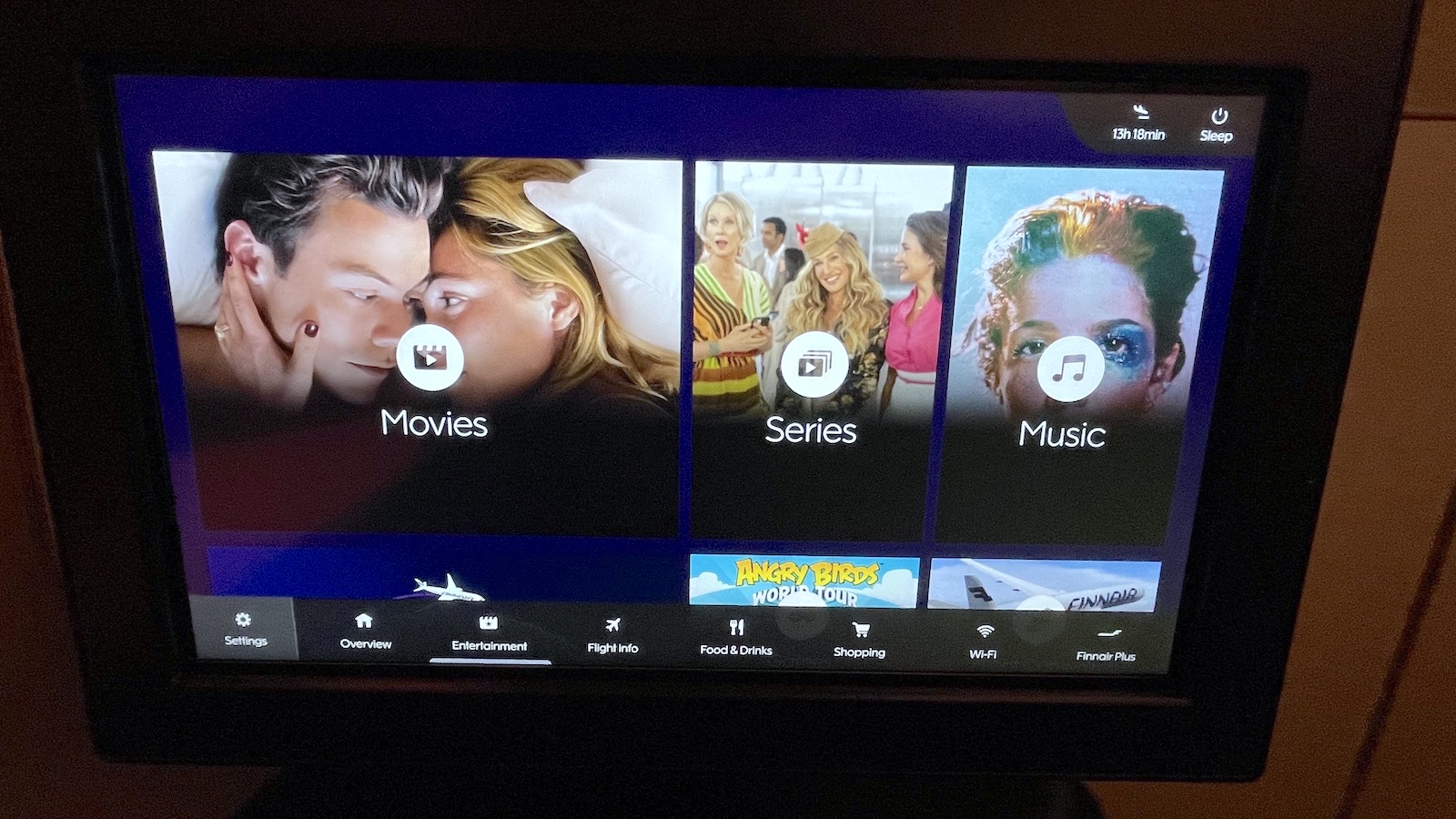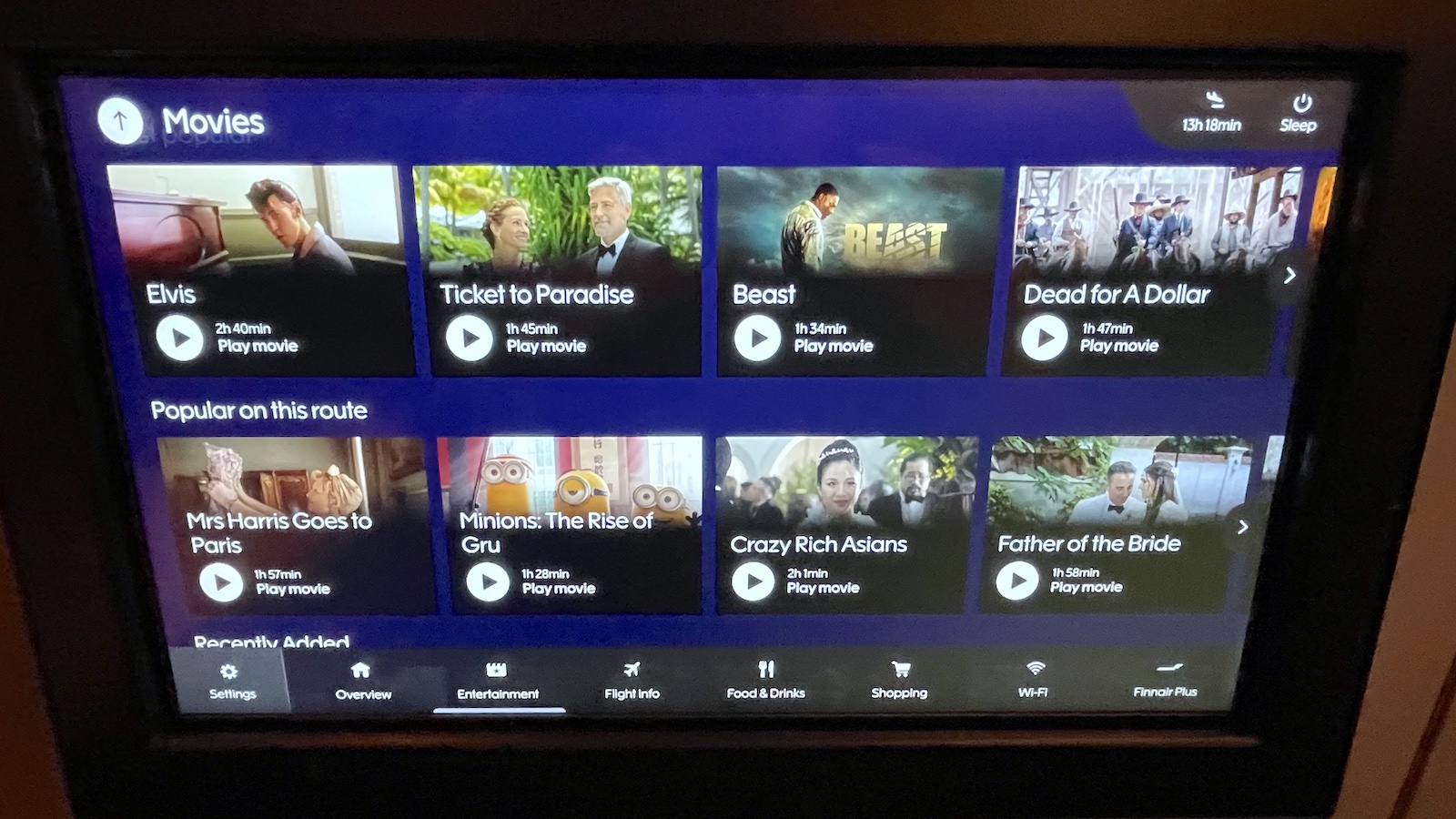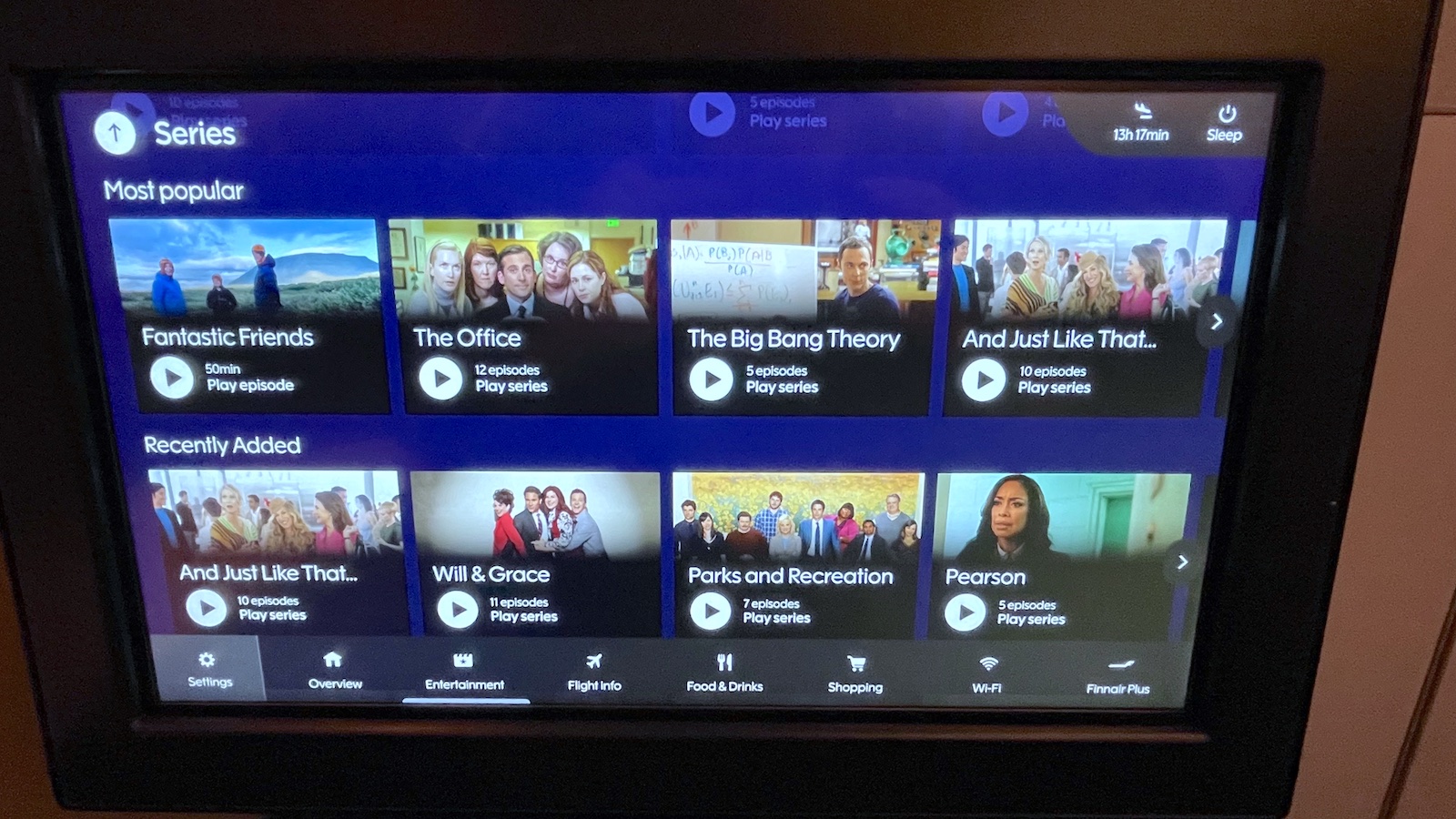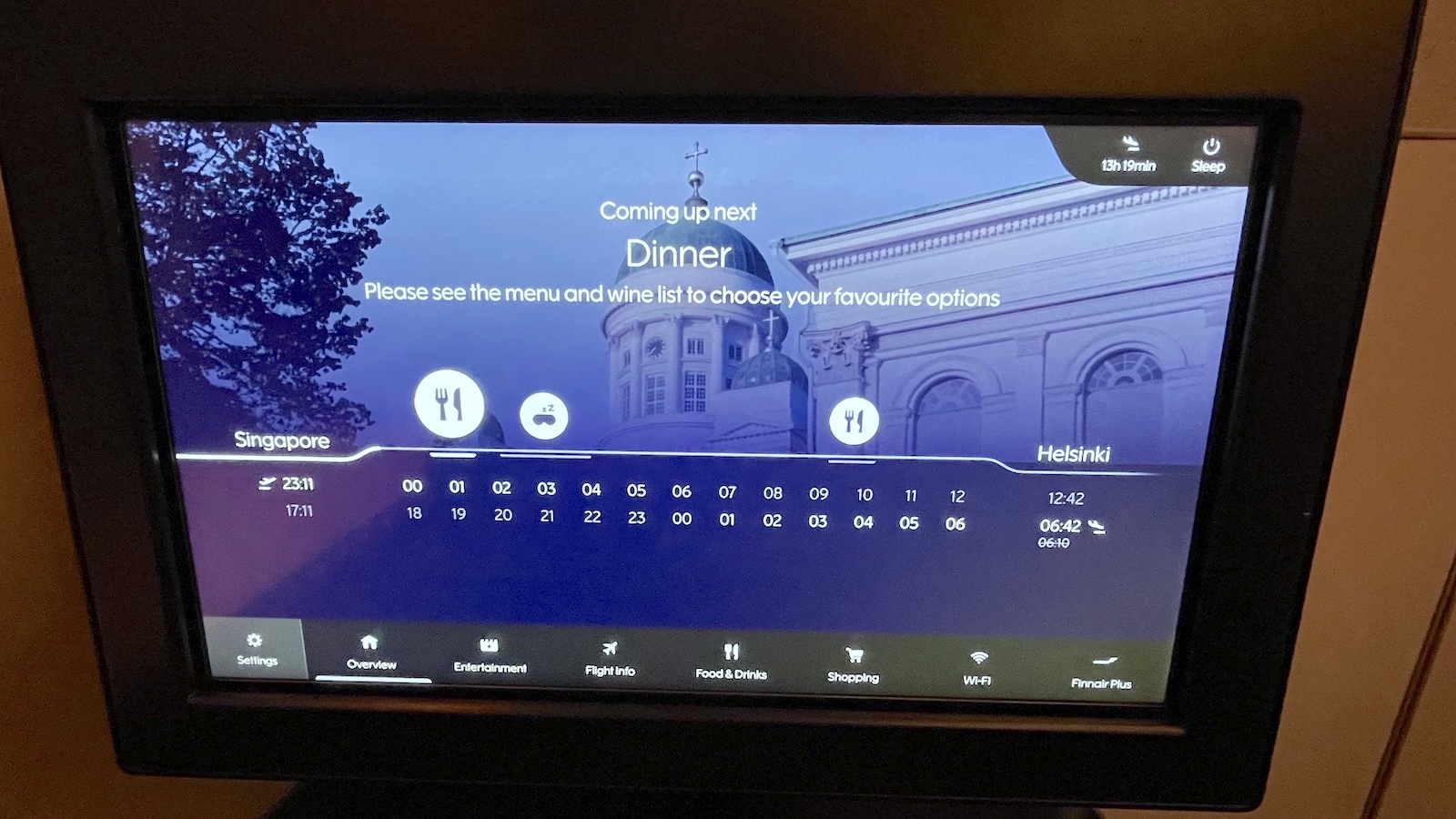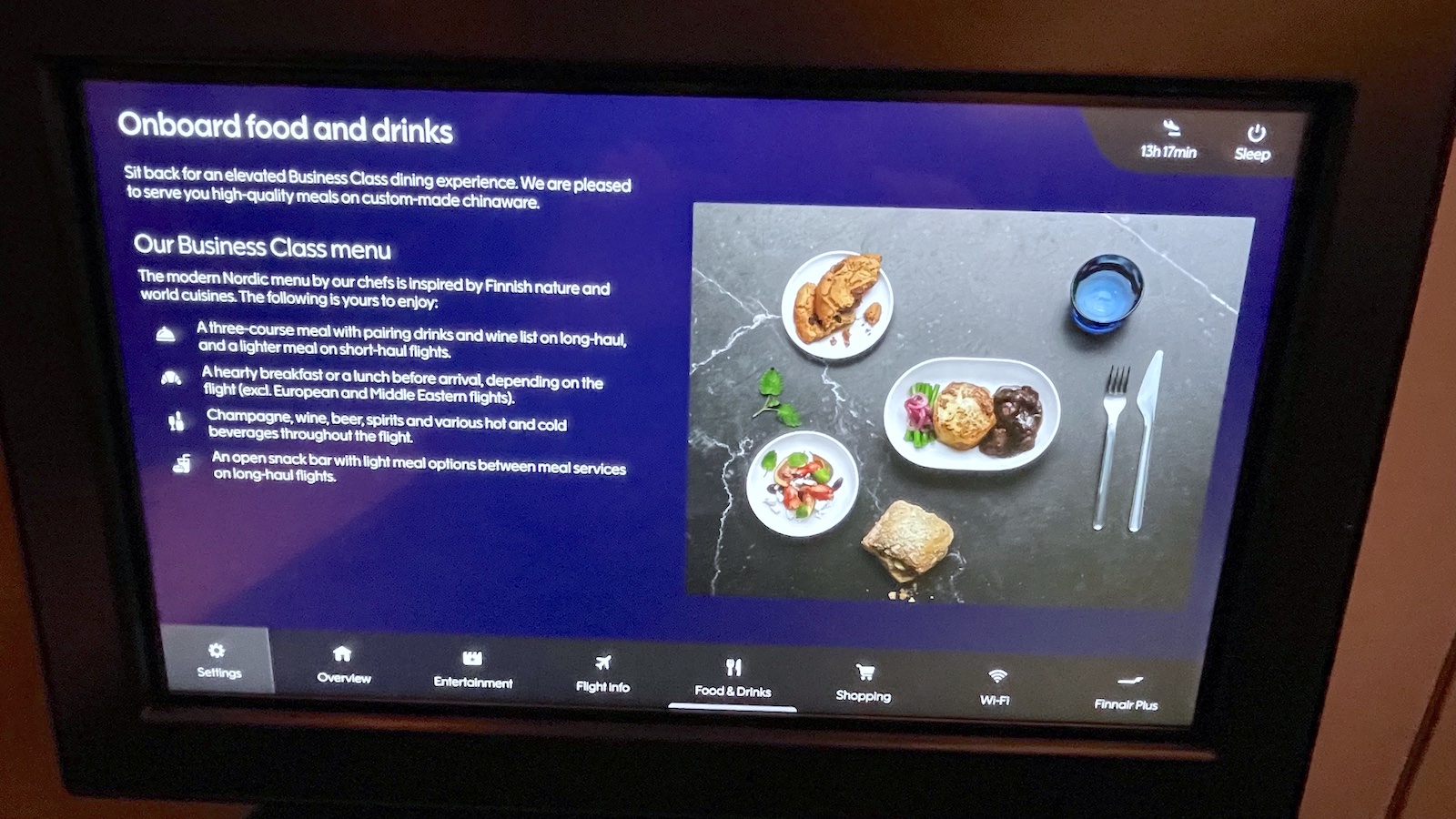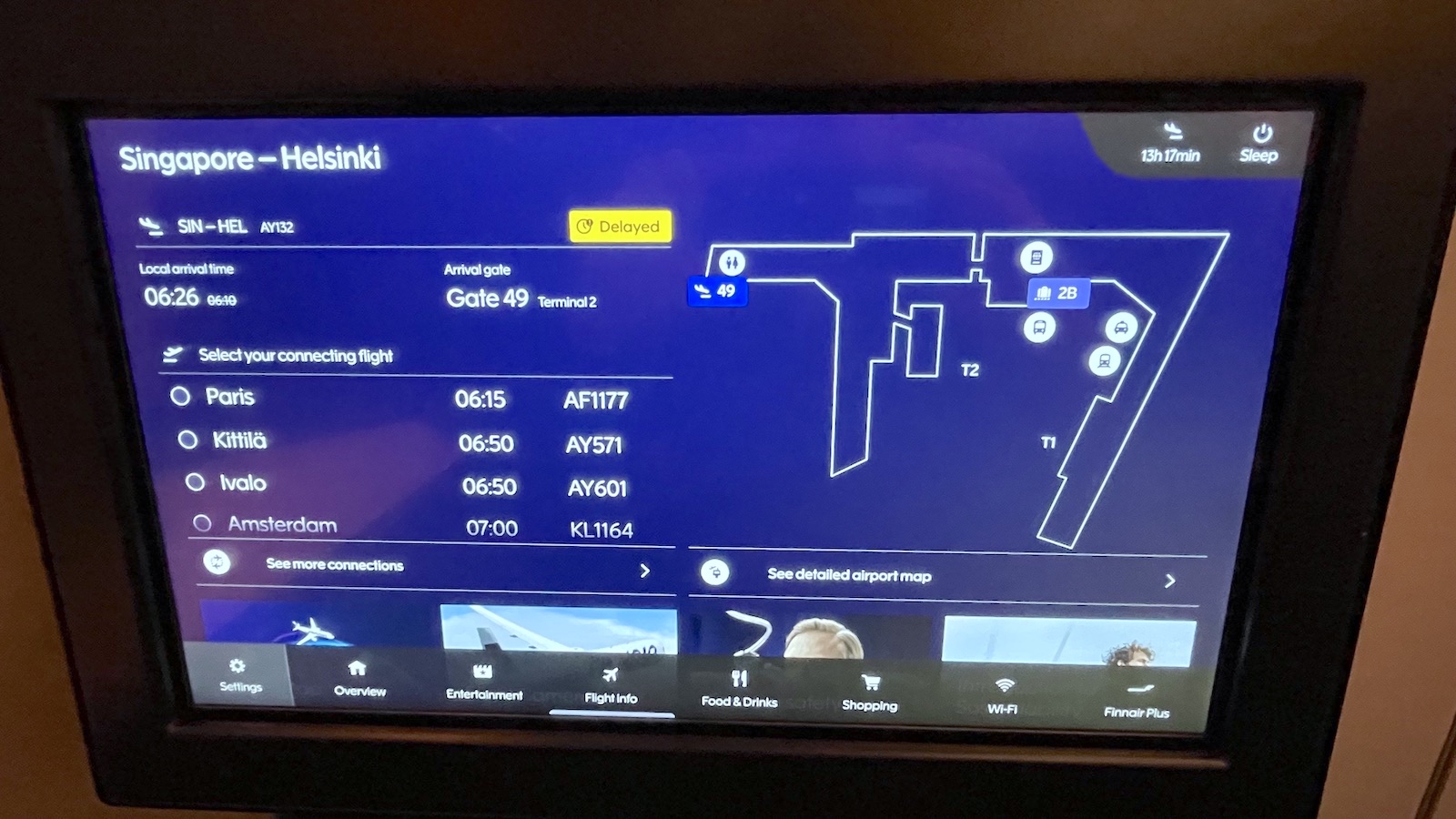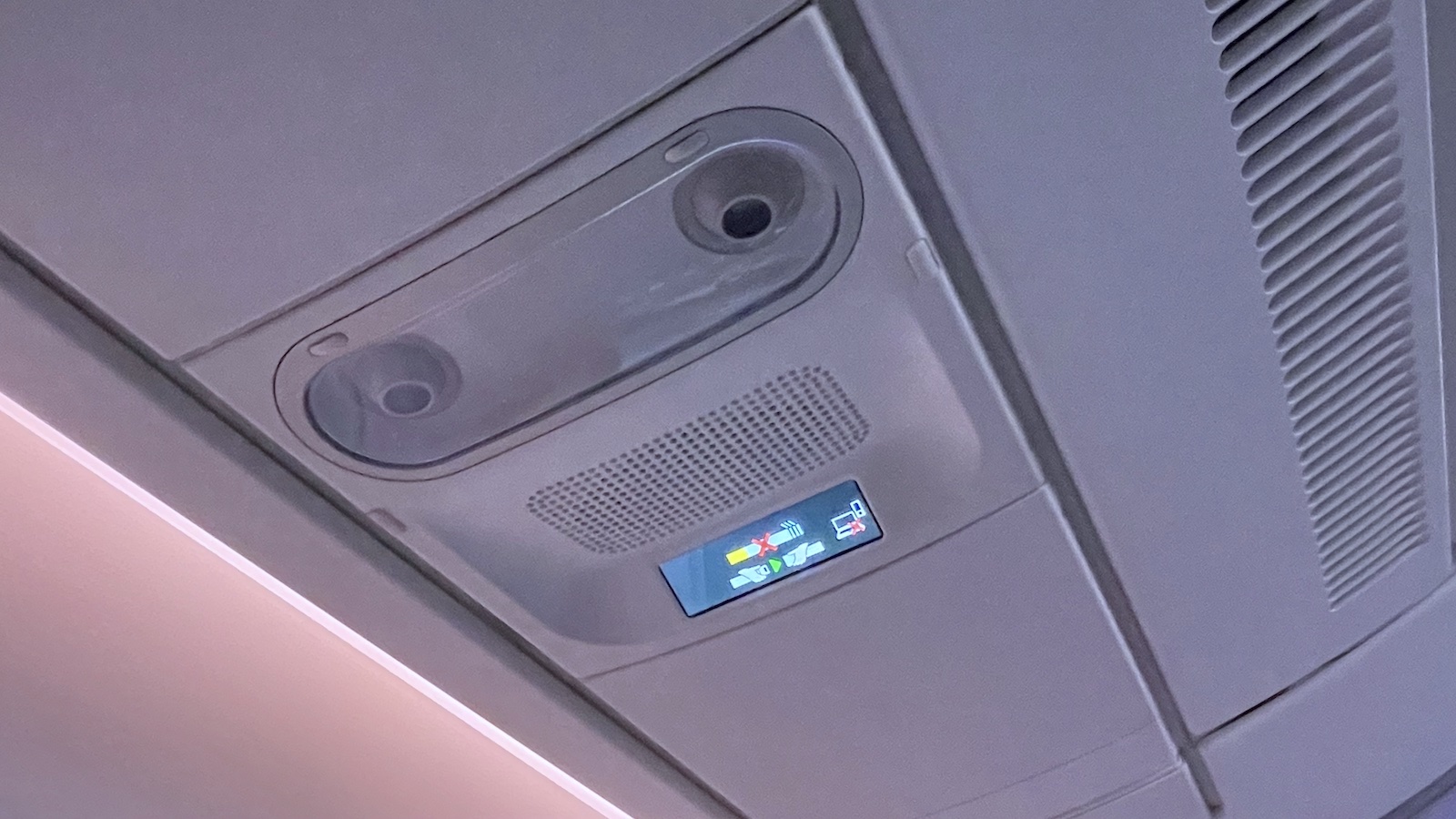 How to book this flight with points
With Finnair being a oneworld alliance member, you can book this flight using the points or miles from any oneworld airline, including, of course, Qantas. Below is a list of the main oneworld airline options in the Australian market that you can use to secure a reward seat, and the cost in points or miles plus taxes (estimate in AUD at the time of writing).
To book partner awards using Qatar Airways Privilege Club, you need to fill in a partner airline request form. Alternatively, you can transfer your Qatar Airways Avios into your British Airways Executive Club account and use your BAEC Avios instead to book the seat.
Clearly, the Cathay program represents the value redemption for this flight. And if you are an American Express Membership Rewards member, you can transfer 140,000 Membership Rewards Points to obtain 70,000 Asia Miles. For other flexible bank rewards program members, the rate will be slightly higher.
Summing up
The introduction of Finnair's new Business Class seat is a welcome addition to the Business Class market and may well set a standard for other airlines within the industry. The seat is comfortable and I have one of the best rests in the air that I can remember.
The quality of food and drink is also high, but a slight disappointment with respect to the airline showcasing any authentic Finnish cuisine. The amenity kit too can use a bit of an upgrade, at least to match other rivals' Business Class offerings.
The entertainment is highly responsive and well-loaded with content, and the overall cabin service cannot be faulted. Add the fact that the A350 fleet is new and exudes a modern feel, and this is a great way to head to Europe from Singapore.
Finnair Airbus A350 Business Class (Singapore – Helsinki)
was last modified:
August 22nd, 2023
by