Executive Club is the frequent flyer program of oneworld member British Airways. Previously, Australian residents were not able to sign up to the program, but it appears this restriction is now lifted. There are sometimes great deals when buying British Airways Avios at a discount and using it for oneworld member flights, such as Qantas.
Given that Executive Club is based in the UK, other earning opportunities for Australians are limited. This guide is ground zero for those who are just starting off or have some passing interest in how the program works.

How do I join British Airways Executive Club?
Signing up to the Executive Club program is free. You can sign up using this link.
Go to the Executive Club enrolment page
Enter your name, address and other personal details
Create an account password
Click 'Continue' to finalise your registration
---
Point Hacks tip: Signing up with an Australian address means you will be buying Avios in US Dollars, but pay for Avios redemptions in Australian Dollars. Signing up with an address in the UK (perhaps with the permission of a family member or friend) means you will buy and spend Avios in British Pounds, which may be cheaper overall. More on this below.
---
How do I earn Executive Club Avios?
Executive Club Avios (which we'll just refer to as 'Avios') are the spendable 'points' of the program. It's the reason you want membership in the first place. Avios can be earned across a wide variety of partners, though most are based in the UK. In Australia, you might need to buy Avios to supplement your balance.
The primary way to earn Avios is by flying on British Airways and partner airlines including Qantas and Cathay Pacific. For British Airways' own flight, you'll always earn at least 125 Avios. You'll earn from 25% to 300% of the miles flown as Avios, depending on your cabin and fare class. Further Tier Bonuses also apply for British Airways, American Airlines, Iberia and Japan Airline flights.
For Qantas flights, Executive Club members earn 25% of the mileage flown in 'Economy lowest'. But this sharply rises to 100% for 'Economy flexible' (Y, B, H), 125% for Business and 150% for First.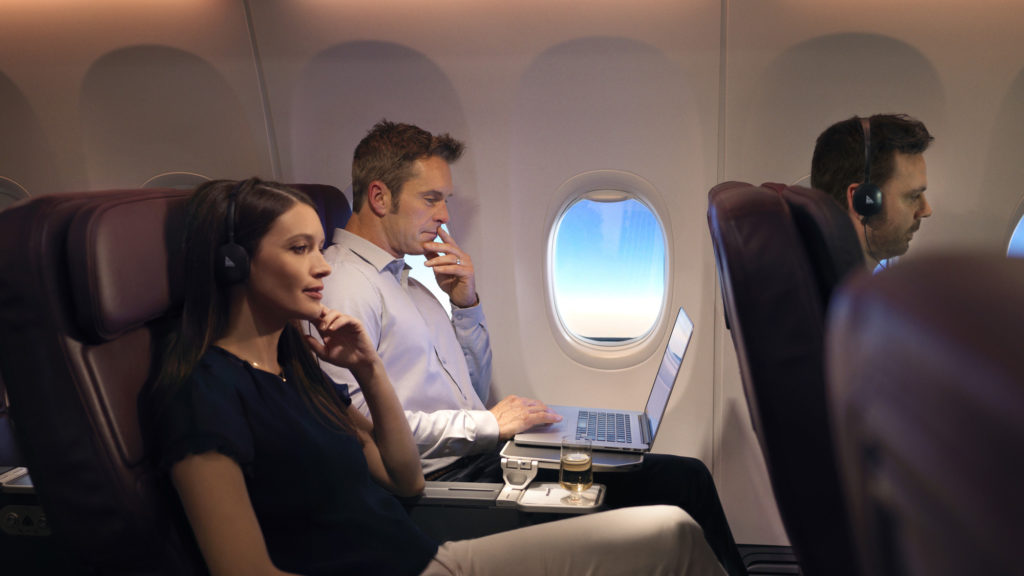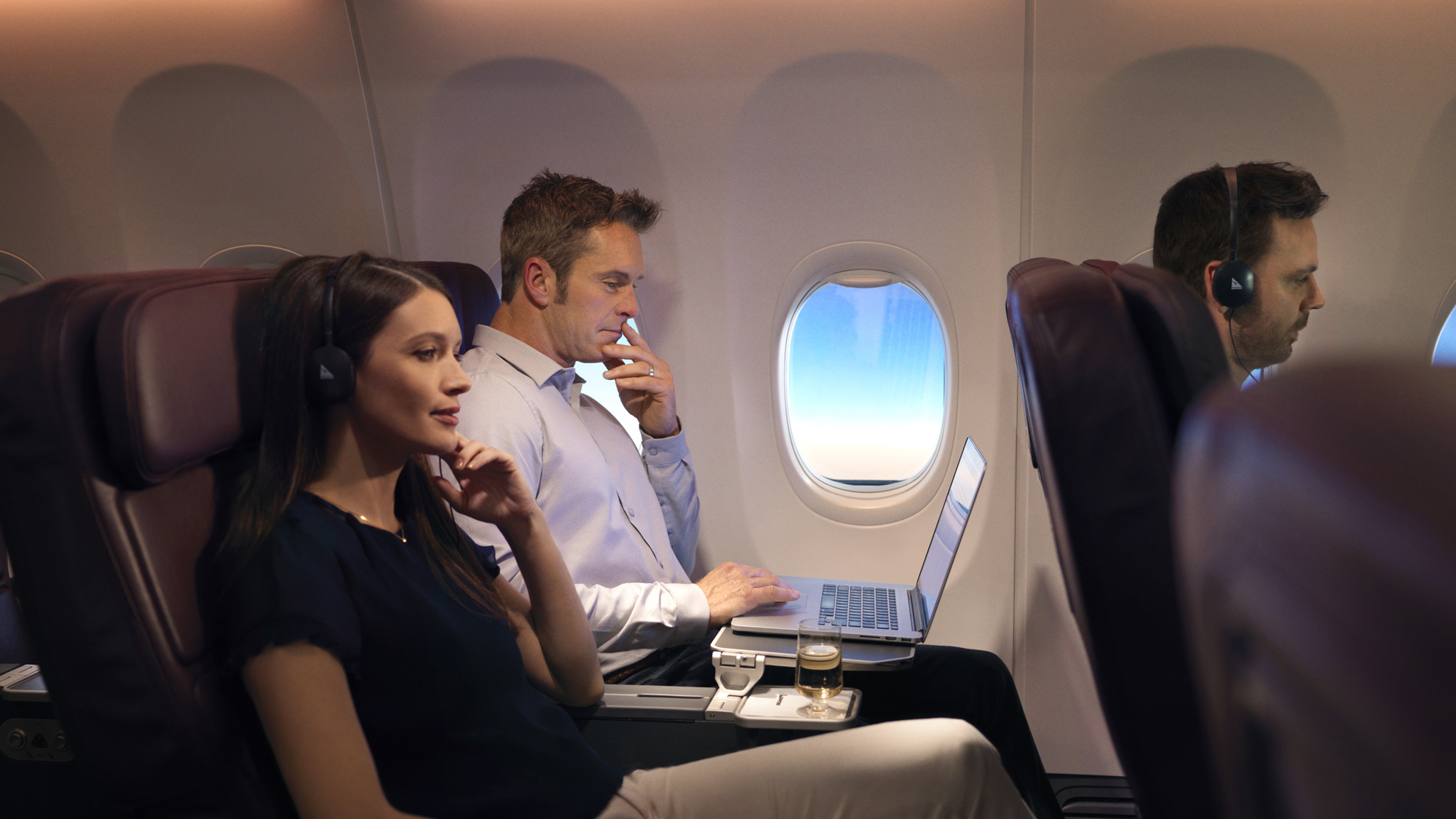 ---
Point Hacks tip: Note that Qantas Flex fares also include 'K' for domestic travel – this would only earn 25% mileage with Executive Club rather than 100%. Unfortunately, there is no easy way to know exactly what Flex fare you are purchasing on the Qantas website. See a travel agent if this is important to you.
---
You could also:
Earn Avios from hotel stays with chains such as Accor, plus on websites such as Airbnb and Booking.com
Shop online at the British Airways Executive Club eStore Shopping Portal and earn Avios for every dollar (or pound) spent. This is possible from Australia with certain international chains, and some credit within 5 days of purchase.
Purchase Avios directly from British Airways, particularly when there is a sale
(Note that not all of these non-flight options are accessible for those living in Australia. Buying Avios and taking eligible flights are the easiest ways to earn Avios in Australia).
How do I buy Executive Club Avios?
You can buy Avios directly from British Airways through this link, and we also have a full guide here. However, you'll need to have earned at least 1 Avios in your account before you can buy more.
Something that works for me is buying something from AliExpress using the BA Shopping Portal. Just purchase a cheap phone case (or similar) for a few dollars, delivered. You'll receive your Avios within 5 days.
When it comes to buying Avios with British Airways, you'll either be charged in US Dollars or British Pounds. This depends on where your account region is based – Australian users will be charged in USD. However, Avios are priced cheaper in British Pounds, so you could consider setting your account up with a UK address if possible.
To give you an idea of the price disparity, here are a few examples. You'll see that the Avios price in US Dollars is significantly higher than the British Pounds equivalent.
| | | |
| --- | --- | --- |
| Avios amount purchased | Price in GBP | Price in USD |
| 8,000 | £143 | $245 (roughly £179) |
| 40,000 | £655 | $1,125 (roughly £820) |
| 80,000 | £1,295 | $2,225 (roughly £1,620) |
How do I use Executive Club Avios?
Avios are best used on reward seats, of course. The more premium the cabin class booked, the better value you can expect from those miles. But Avios also has a quirk – it can be a great-value tool to book shorter flights in Economy and Business Class.
The unofficial Avios award chart for partner (non-BA) bookings goes on distance flown. Here's a sample of the first four zones, which covers all Qantas domestic flights:
Distance travelled (Qantas flights)
Economy (Avios)
Business (Avios)
Zone 1 (1-650 miles)
e.g. Sydney to Canberra, Gold Coast
6,000
12,500
Zone 2 (651-1,151 miles)
e.g. Brisbane to Cairns, Adelaide
9,000
16,500
Zone 3 (1,152-2,000 miles)
e.g. Perth to Melbourne, Hobart
11,000
22,000
Zone 4 (2,001 to 3,000 miles)
e.g. Perth to Sydney, Brisbane
13,000
38,750
The value in Avios, at least for Australian residents, is likely to be nabbing reward seats on shorter Qantas flights from Zone 1 to Zone 3. From Zone 4 onwards, it gets significantly more expensive.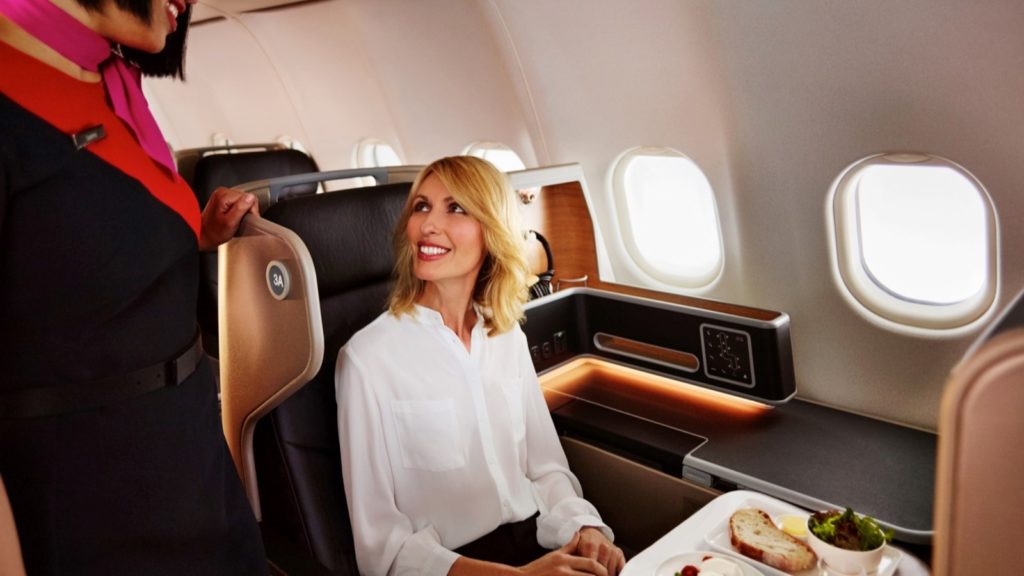 For all other airlines and destinations, it's easy enough to run a search on the British Airways website for reward seat availability and pricing. The engine even shows you how many seats are remaining, if there are only a few left!
You also have the option to pay with fewer Avios and more cash, if your balance isn't quite high enough. This is a great way to book reward seats when you've only got part of the Avios required.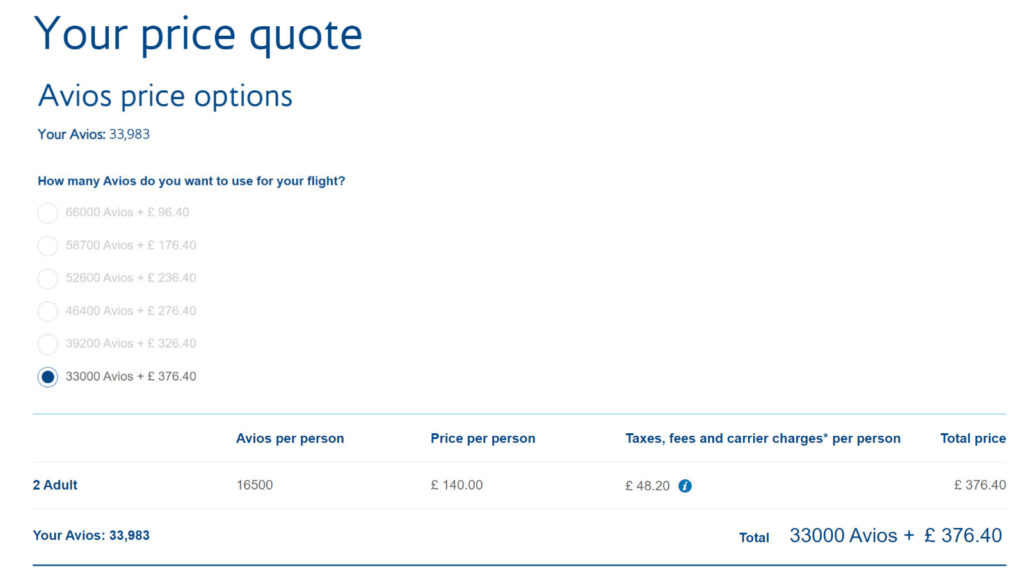 Also read: Take up to 80% off Qantas Domestic Business Class with Avios →
How do I earn Executive Club elite status?
British Airways Executive Club has three main status levels above the basic Blue membership: Bronze, Silver and Gold. There's also a fourth 'hidden' level called Gold Guest List, which we explore later.
This can get a tad confusing for Qantas Frequent Flyers who are used to Gold being a mid-tier status. But with Executive Club, Gold is the Platinum-equivalent grade with oneworld Emerald benefits.
Your status is earned through accumulating Tier Points on British Airways and partner airline flights. You just need to include your Executive Club number with each eligible booking.
Oneworld Ruby benefits apply to Bronze, while oneworld Sapphire comes with Silver. Top-tier Executive Club Gold and Gold Guest List members have access to oneworld Emerald.
Executive Club Blue
Achieve/Maintain: Just enrolment in the program
Everyone's got to start somewhere, right?
Earn, buy, gift and use Avios
Reward flight saver
Priority waitlist
Free seat selection 24 hours before departure
Executive Club Bronze
Achieve/Maintain: 300 Tier Points + 2 eligible flights in a membership year
Oneworld equivalent: Ruby

In addition to base benefits, some major benefits of Executive Club Bronze status include:
Priority check-in and boarding
Free seat selection 7 days before departure
Status freeze for maternity/paternity/adoption
25% bonus Avios with selected airlines
Executive Club Silver
Achieve/Maintain: 600 Tier Points + 4 eligible flights in a membership year
Oneworld equivalent: Sapphire

In addition to Bronze benefits, Silver members get:
Free seat selection at booking
50% bonus Avios with selected airlines
2x 32kg baggage allowance in Economy for all passengers on the booking (except Basic fares)
Business Class lounge access before British Airways, partner and oneworld member flights (+1 guest)
Guaranteed full-fare Economy seat if you book more than 24 hrs before departure
Executive Club Gold
Achieve/Maintain: 1,500 Tier Points + 4 eligible flights in a membership year
Lifetime status: 35,000 Tier Points
Oneworld equivalent: Emerald

New perks over Bronze and Silver include:
100% bonus Avios with selected airlines
Gold Priority Rewards allow you to book reward seats on BA flights when there is no reward seat availability, but at double the cost of Avios
Access to First Class lounges before British Airways, partner airline and oneworld member flights, where available
Access to British Airways arrivals lounges, where available (member only)
First Class check-in and priority boarding, where available
Free seat selection, including exit row seats, for the member and any passengers travelling on the same flight and cabin class (doesn't have to be the same booking)
Exclusive access to seat 1A and 1K in First Class (member only)
Additional free checked bag for all passengers on your booking in any class (except Basic fares)
Priority phone service
No booking or service fees for Priority Reward bookings
Complimentary Avis Priority Rental Service at Heathrow T5, delivering the car to the arrivals hall
2,500 Tier Points: 1x Upgrade for 2 voucher (one cabin class)
3,500 Tier Points: 2x Upgrade for 1 voucher (one cabin class)
5,000 Tier Points: Concorde Room Key, providing access to Concorde Room lounges at Heathrow T5 and New York JFK T7. Also 2x Executive Club Silver cards and 1x Executive Club Gold cards for friends or family
Executive Club Gold Guest List
Achieve: Achieve or Maintain Gold Status & earn 5,000 Tier Points
Maintain: Maintain Gold Status & earn 3,000 Tier Points
Lifetime status: 100,000 Tier Points
Oneworld equivalent: Emerald

Gold Guest List is technically not a new tier. Rather, it is an extension of Gold status. You'll initially earn it with 5,000 Tier Points (which also qualifies you for Concorde Room access and other Gold upgrade perks, as previously detailed). In future years, you'll only need 3,000 Tier Points to maintain Gold Guest List.
So what exactly is all the hype about?
Bring 2 extra guests to British Airways-operated lounges
Bring 1 guest to British Airways-operated arrivals lounges
2x Gold Guest List Redemptions – informally and affectionately known as jokers. These allow you to force open up to 5 reward seats on British Airways-operated flights, as long as certain cash fares are available in your travel class. You can combine these with complimentary upgrade vouchers for maximum effect. Of course, you'll need to have the standard Avios required for those reward seats.
Hilton Diamond status for as long as you maintain Gold Guest List
7,000 Tier Points: Another Upgrade for 2 voucher (one cabin class)
8,000 Tier Points: Another Gold Guest List Redemption (joker)
9,000 Tier Points: 50,000 bonus Avios
How do I contact British Airways Executive Club?
To get in touch with Executive Club about a membership enquiry or flight redemption, try:
calling 1300 767 177 from Australia. Or, call +44 (0) 207 949 3086 from outside the UK, and choose options '1' and then '2' (charges may apply).
While the call centre might be the quickest way to resolve your issue, try the social media channels if the line is busy or you're not able to call overseas numbers.
Summing up
British Airways Executive Club is probably not a program you'll involve yourself with too heavily, unless you live in or travel to the UK often. But even as Australian residents, you could benefit from simply being able to buy Avios on sale and use those points for great-value reward flights.
New to British Airways Executive Club? Start here!
was last modified:
September 14th, 2021
by