The Northern Lights – it's always been on my bucket list. But with the cost of such a trip being exorbitant when paying cash, my Northern Lights adventure makes itself comfortable in the maybe one day, but probably never section of my list.
So as I stare into the dark night sky, in late March, on a beach in Tromsø, Norway, I can't believe my good fortune. As the fluorescent green pattern of the Northern Lights starts to emerge, I see myself crossing out that section of my bucket list. The 'probably never' has just become 'definitely has'.
And this experience is beyond words. That's the thing with natural phenomena. I'm always left in awe that such natural beauty can exist.
I combine my Northern Lights trip with a stopover in Helsinki. All up, it's a 7-night experience, including one-night stopovers in Singapore and London. While an expensive trip if paying cash – over $13,000, in fact – when I redeem 239,200 Qantas Points, I pay less than $4,000! And there are many ways to earn Qantas Points, including through Qantas-earning credit cards and Qantas Wine.
My trip from Sydney combines different cabin classes along the way, but makes sure to include Finnair's groundbreaking new Business Class suite for part of the journey. This is a trip I'll never forget.
Experience Finnair's 'No-Recline' Business Seat with points
The anticipation of flying to the other side of the world is overwhelming enough. But knowing that my Singapore to Helsinki leg will unfold in Finnair's new Business Class seat further builds my excitement. Using points, I fly from Sydney to Singapore in Qantas Economy, setting myself up for my Finnair flight the next day.
I make use of Singapore Changi's innovative early check-in at The Jewel, freeing me of my luggage to explore all the activities and shopping without hindrance.
With Qantas Platinum status (and therefore oneworld Emerald), I'm welcomed into the Qantas Singapore International First Lounge. But don't despair if you don't hold this status. The wonderful Qantas Singapore International Business Lounge is unlocked for you with just a swipe of your Finnair Business Class boarding pass. I'm treated in this Business lounge to a hot buffet that's constantly refreshed – don't miss the signature laksa – along of course with free-flowing wine and cocktails.
Where innovation meets comfort
As I board my Finnair flight, I'm struck by the width and room of the new Business Class seat. It's so simple in design, I wonder how other airlines haven't come up with this sooner. There are no controls to slide the seat down. It's just a quick pull of a handle and the section under the footrest pops right up to form a lie-flat bed. Genius!
Not long after take-off, I'm welcomed with Finnair's signature blueberry juice, presented in a beautiful crystal glass. Dinner soon follows and I treat myself to pan-fried sea bass. Before I know it, I'm ready to hit the hay.
The seat mattress is quite thick, and with a blanket to cover me, I easily fall asleep and get a good seven hours of rest. Being a light sleeper, I'm very impressed with this bed. I wake up just in time for breakfast before landing in Helsinki.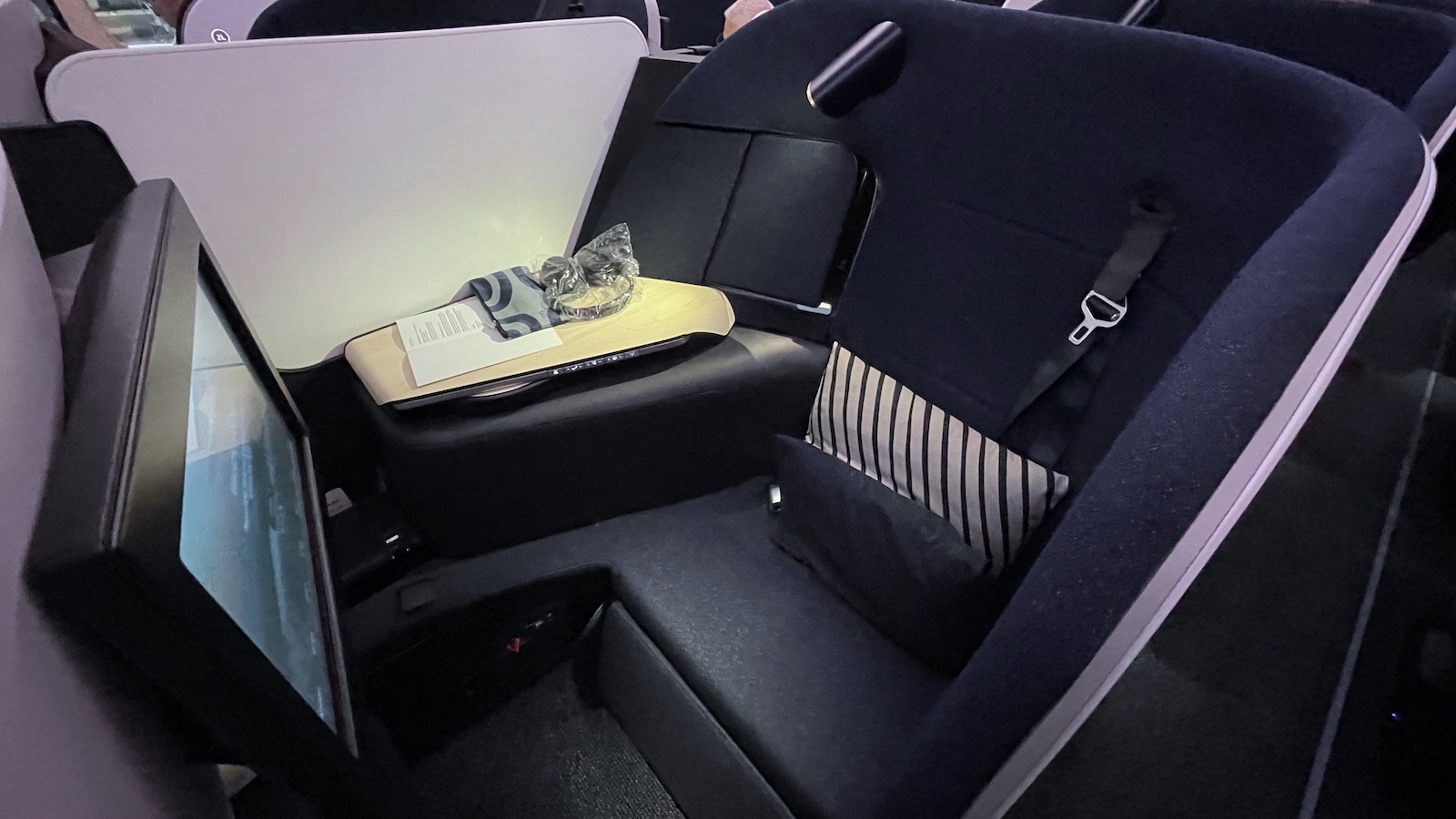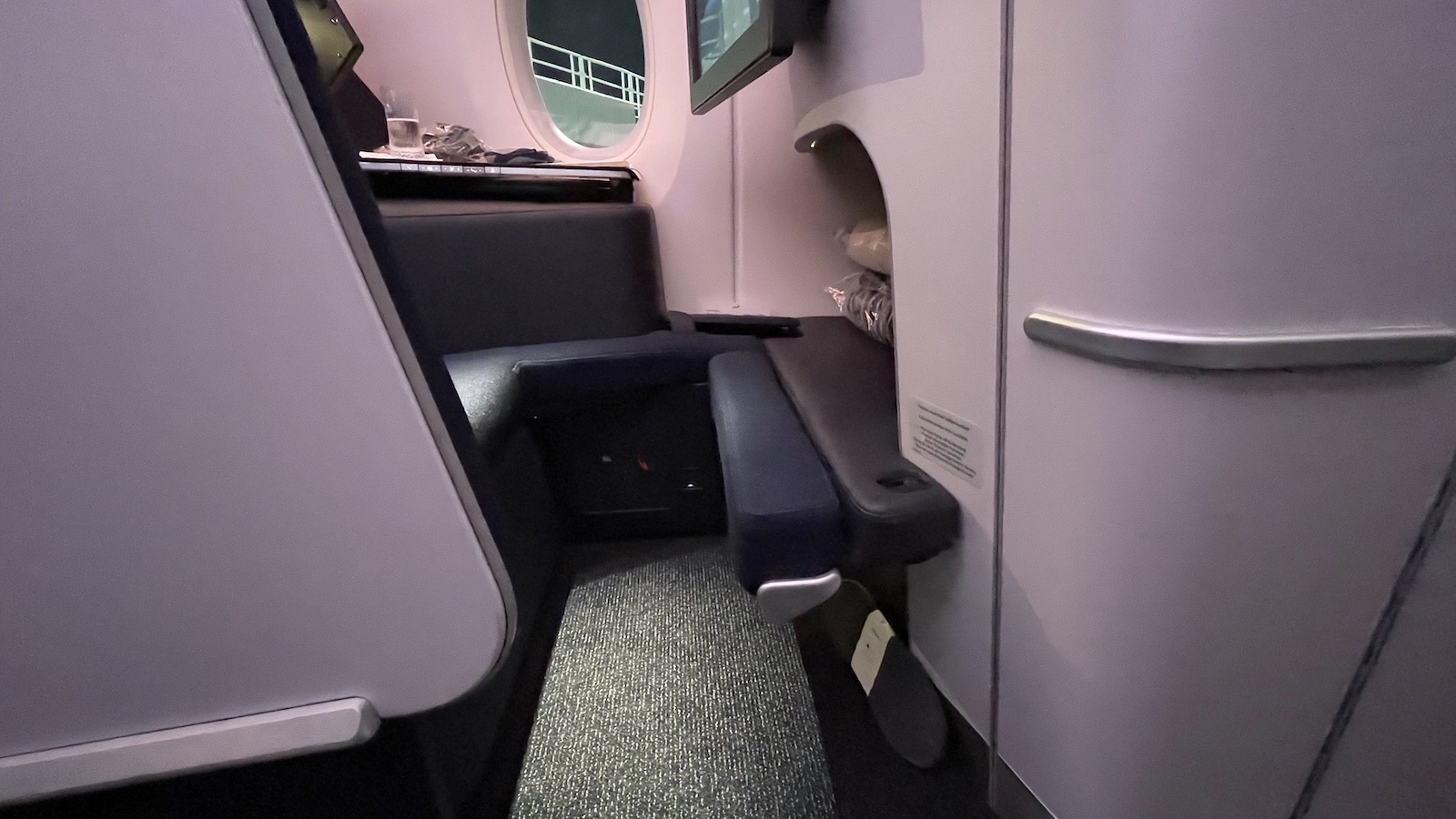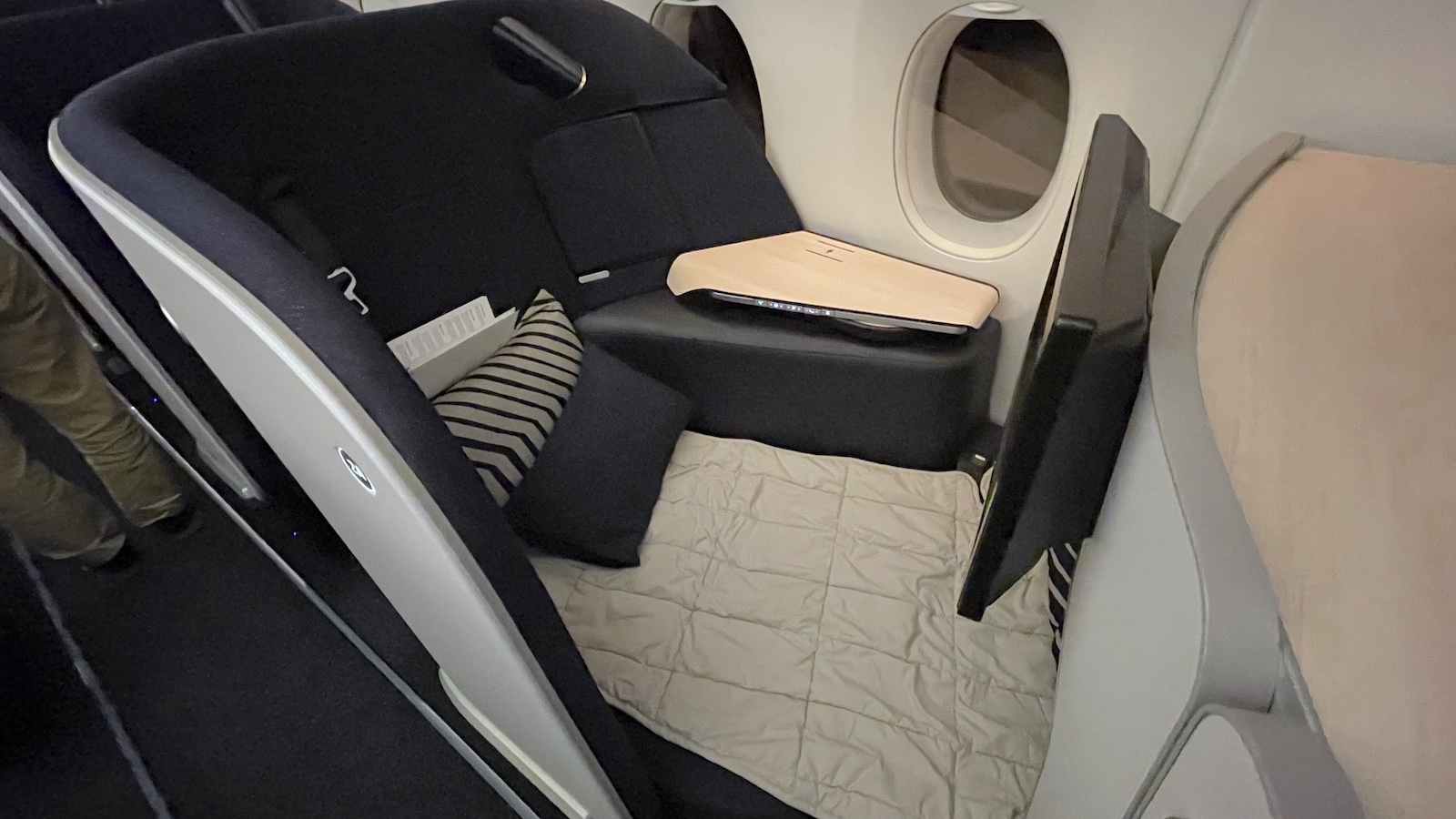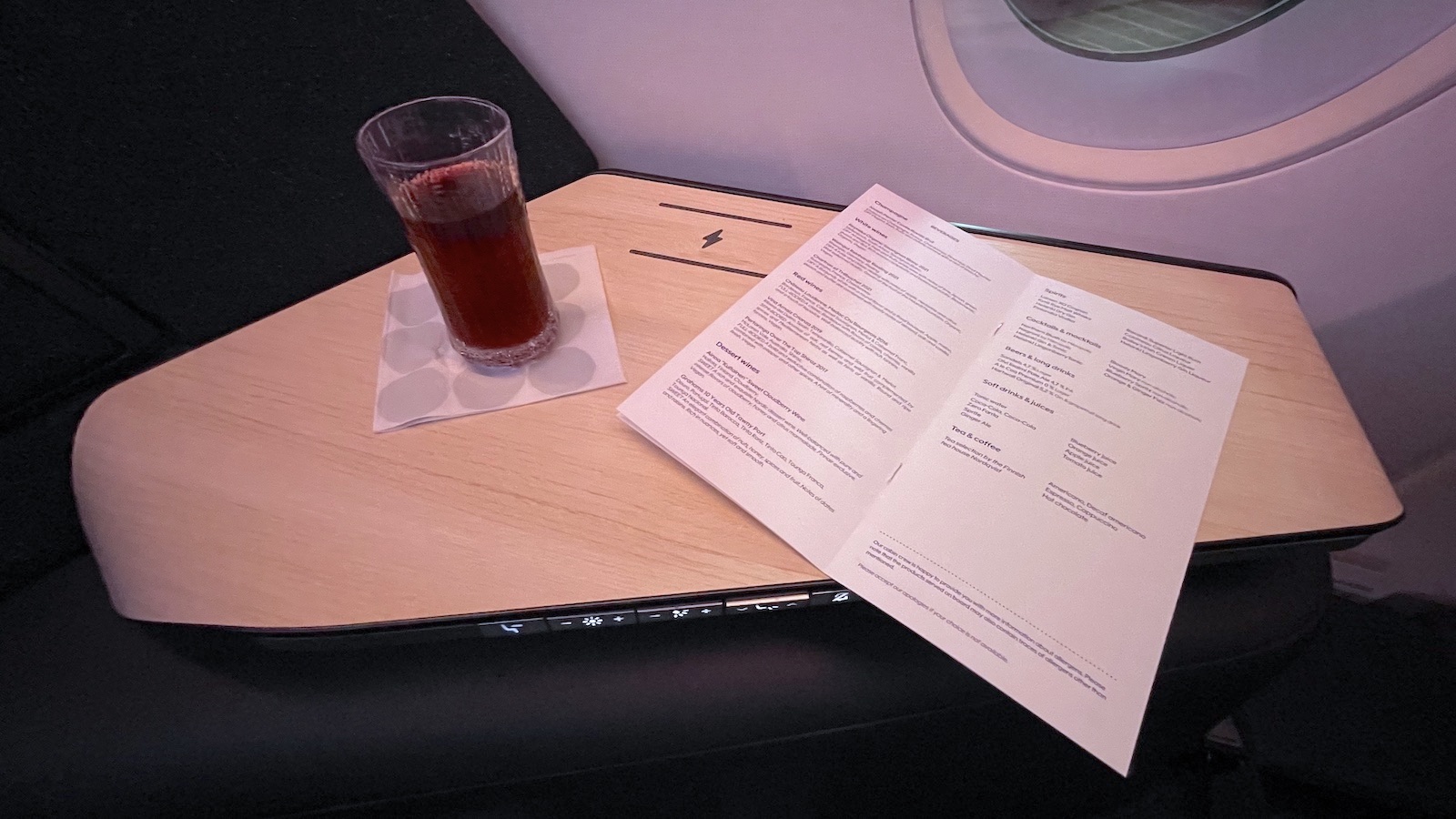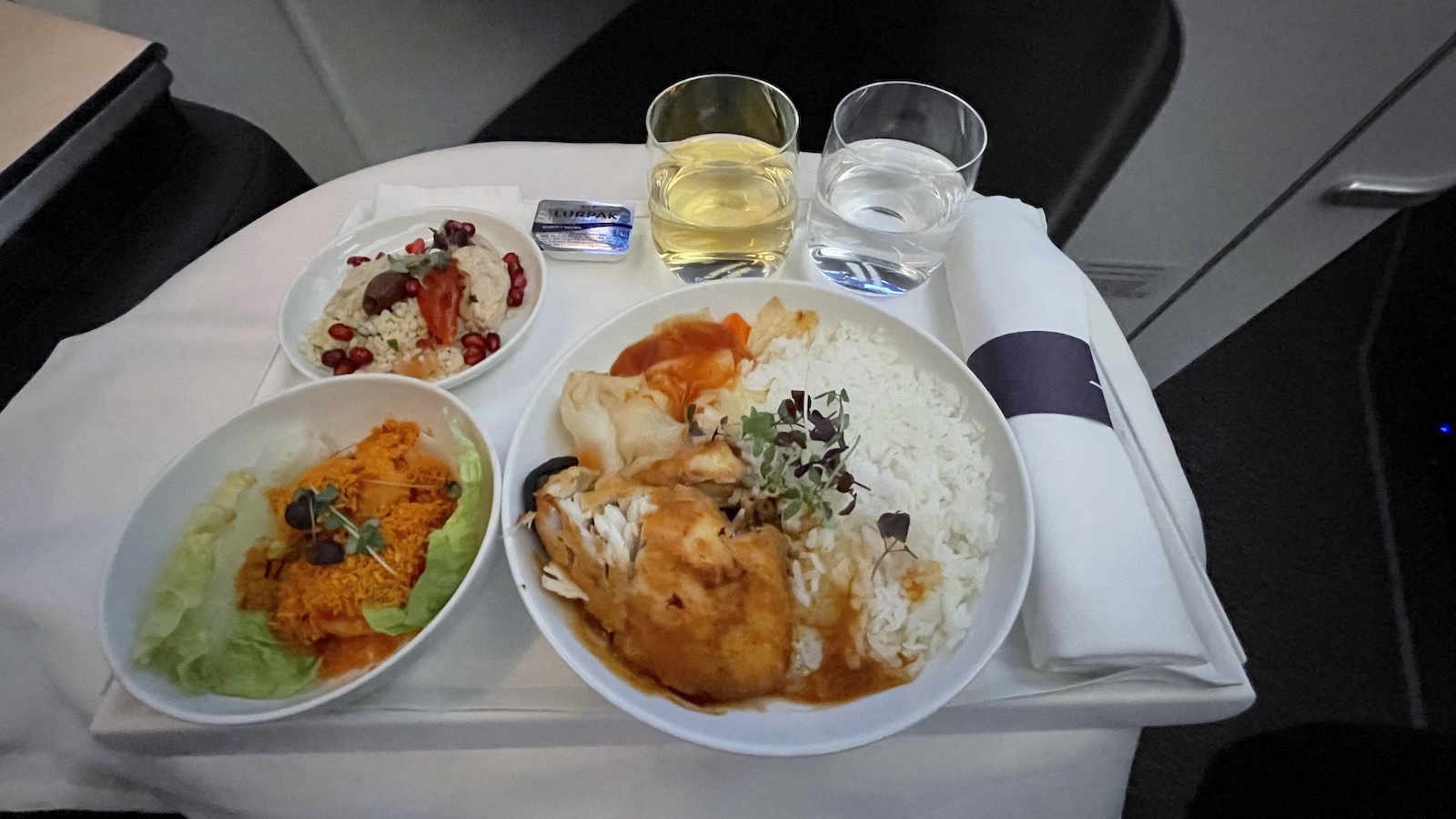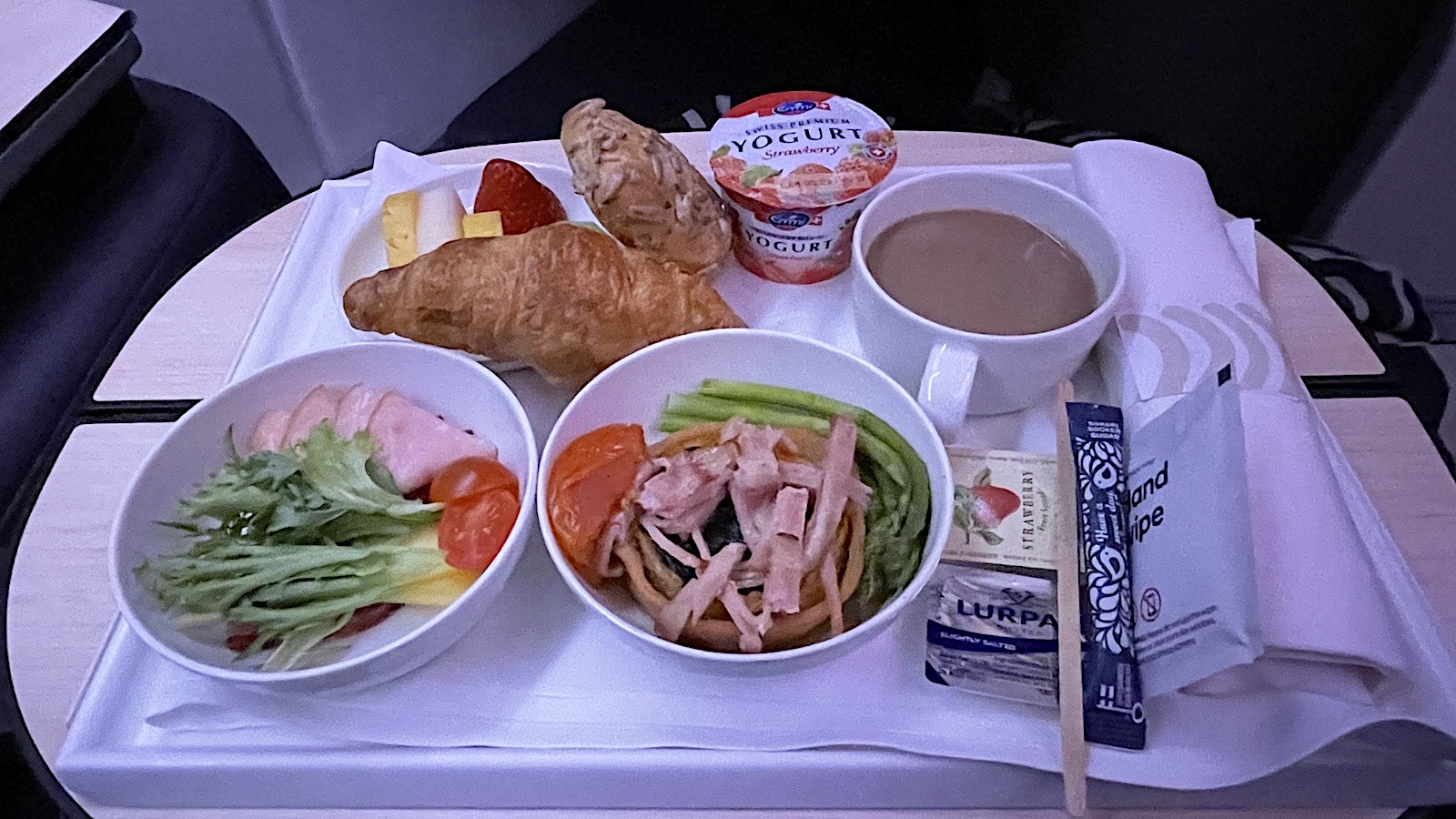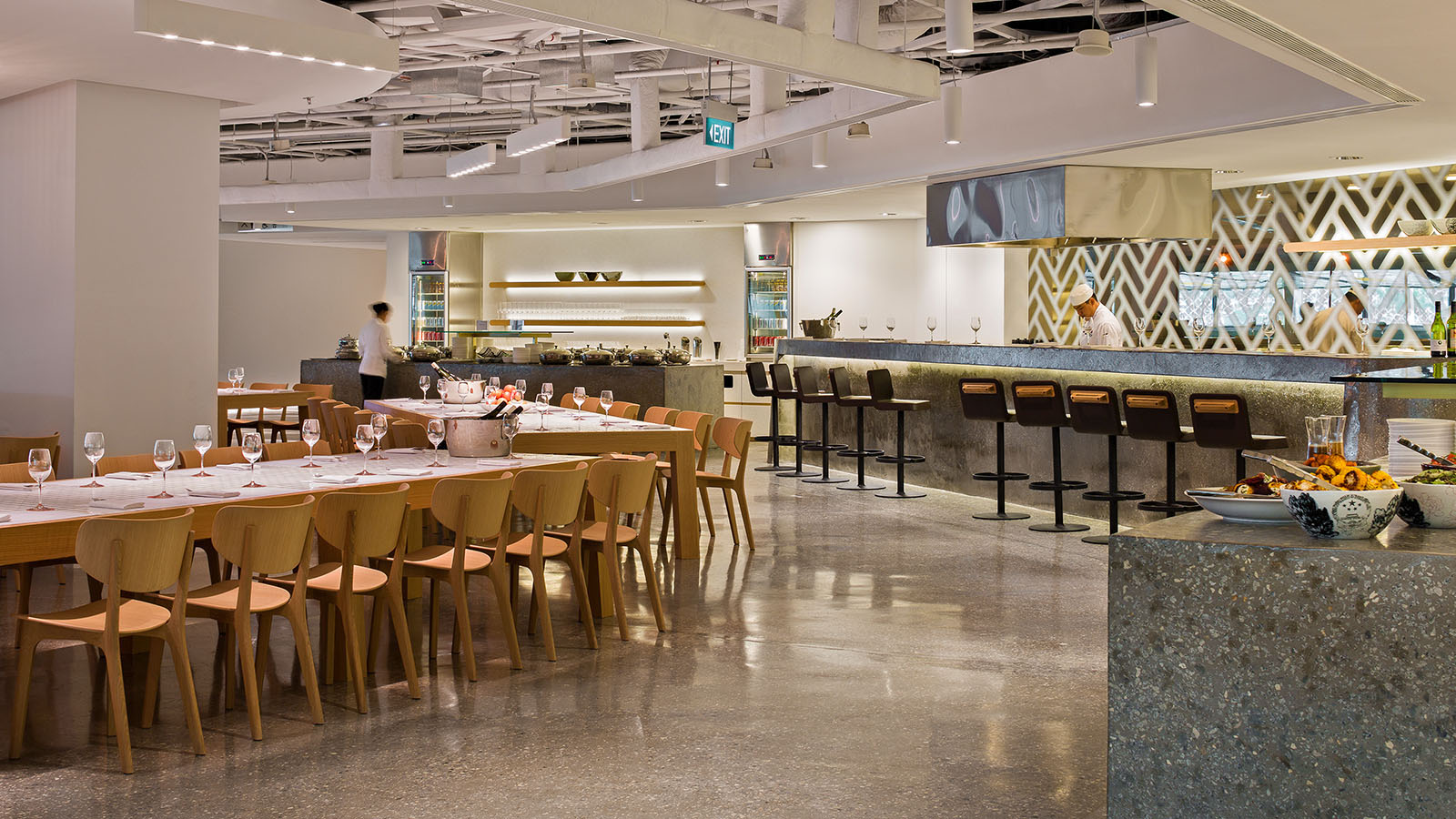 Explore Tromsø Norway, home to the Northern Lights
You know the saying – leave the best for last. Well, I just can't. Watching the Northern Lights blaze the night sky right in front of me is not something that belongs at the end of a story! I join Wondering Owl's Aurora Hunt with Citizen Science tour, which is a tour I definitely endorse, and you'll see why below.
I arrive in Tromsø in northern Norway, a beautiful, picturesque town. But it's the beach just off its outskirts, where we set up for the world's greatest light show (sorry Sydney Harbour NYE), that's the focus here. It's minus 20 degrees Celsius with a brilliant clear night sky, and my anticipation builds.
In fact, it's been building for hours now. On the way to the beach, we stop at a beautiful section of Tromsø overlooking a crystal-clear lake. The reflection is better than any Windexed mirror. Large piles of snow, wood cabins and a glistening sunset complete this majestic winter scene.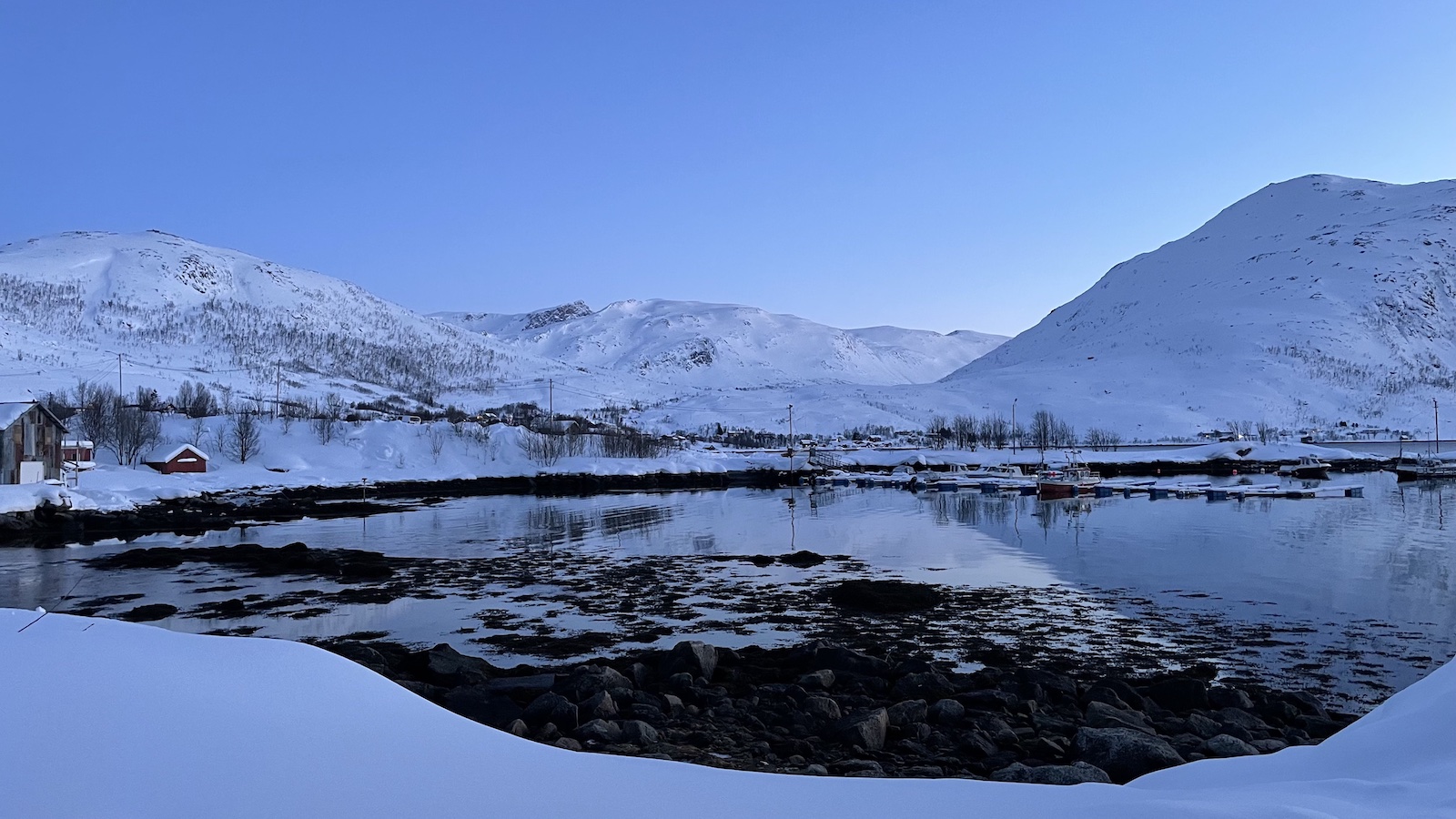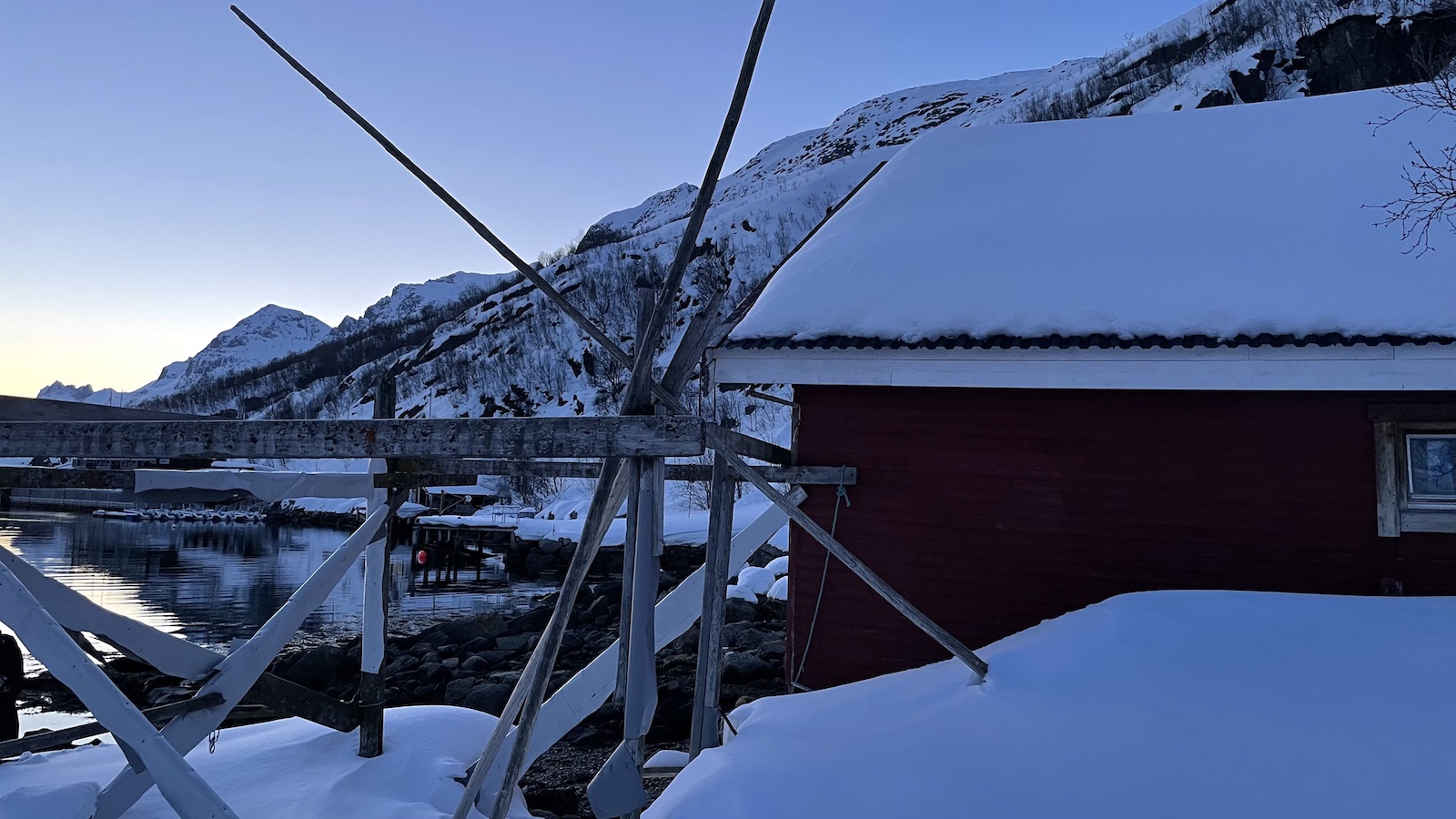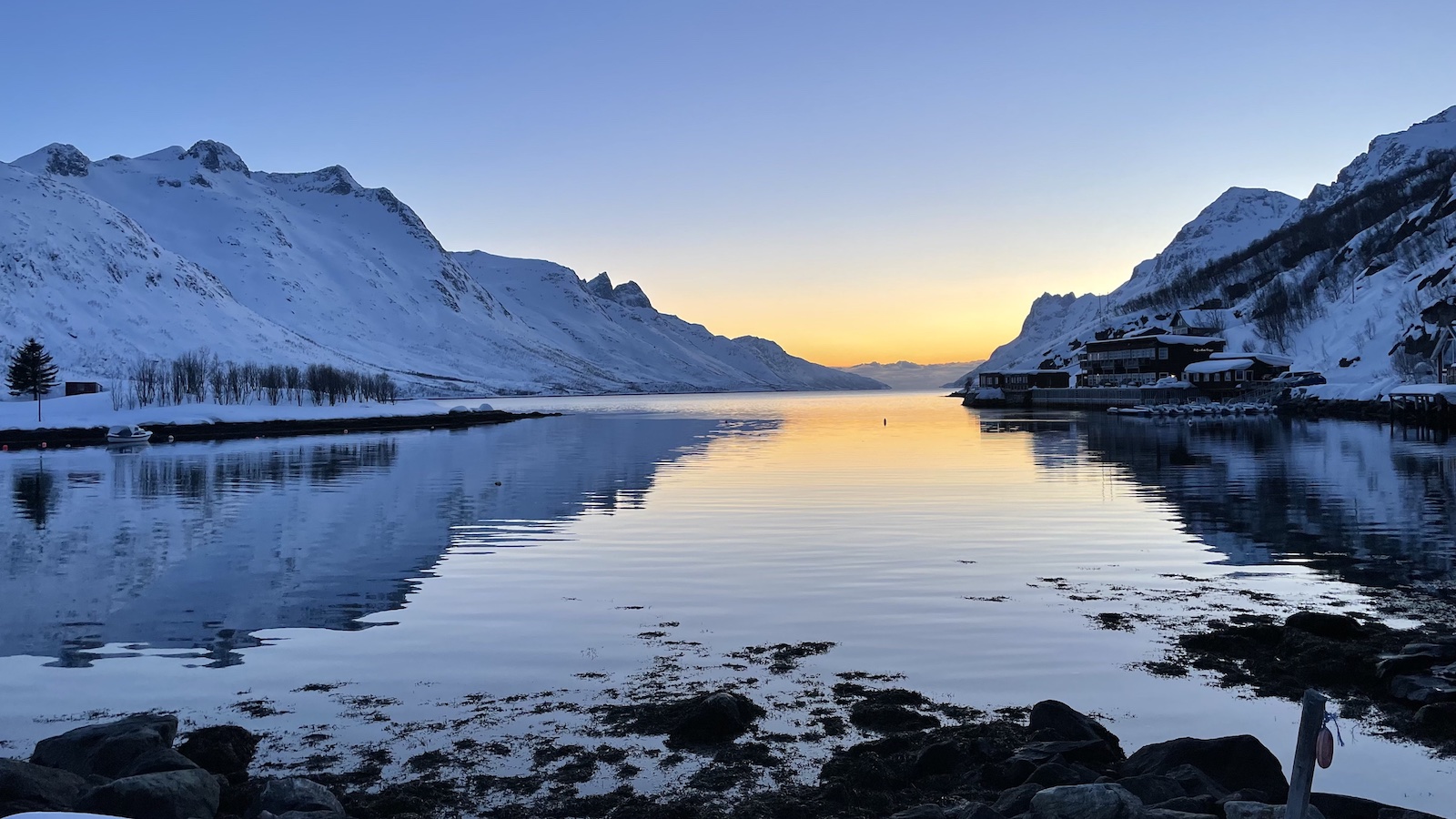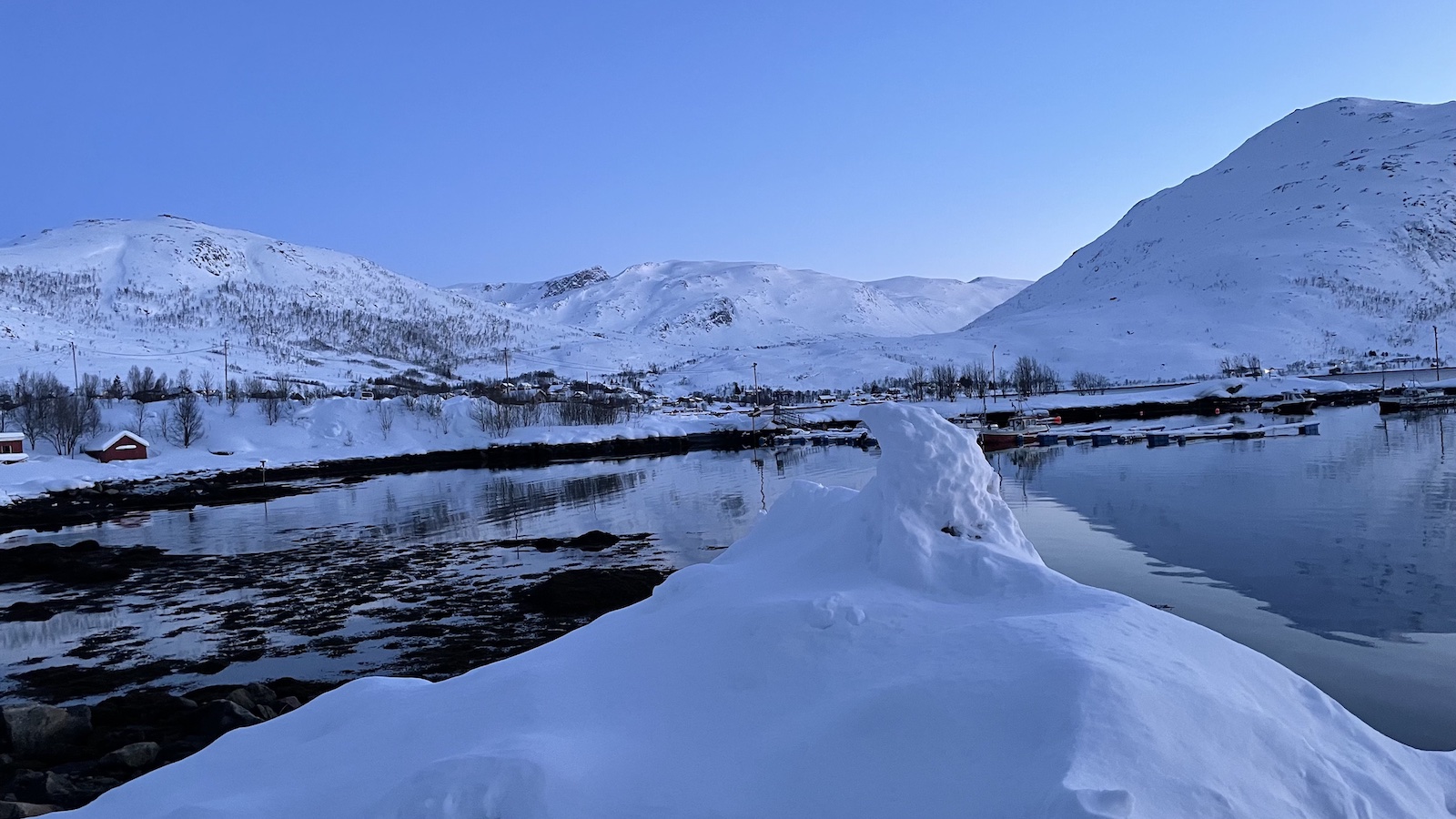 And before too long, it's show time! As the sky turns from a sunset grey to a light and then dark navy blue, the first glimpses of fluorescent green lights emerge. But as quickly as the lights come, they go. Fear not – our guide assures us that the lights have plenty more in store for us tonight.
So I settle back, eyes locked onto the night sky. I'm hardly even blinking at this point. More lights appear, this time darker in colour, and light patterns form and change. And again, they disappear as quickly as they arrive. But each time the lights spring up, they seem to get brighter and the patterns more creative. Just awesome!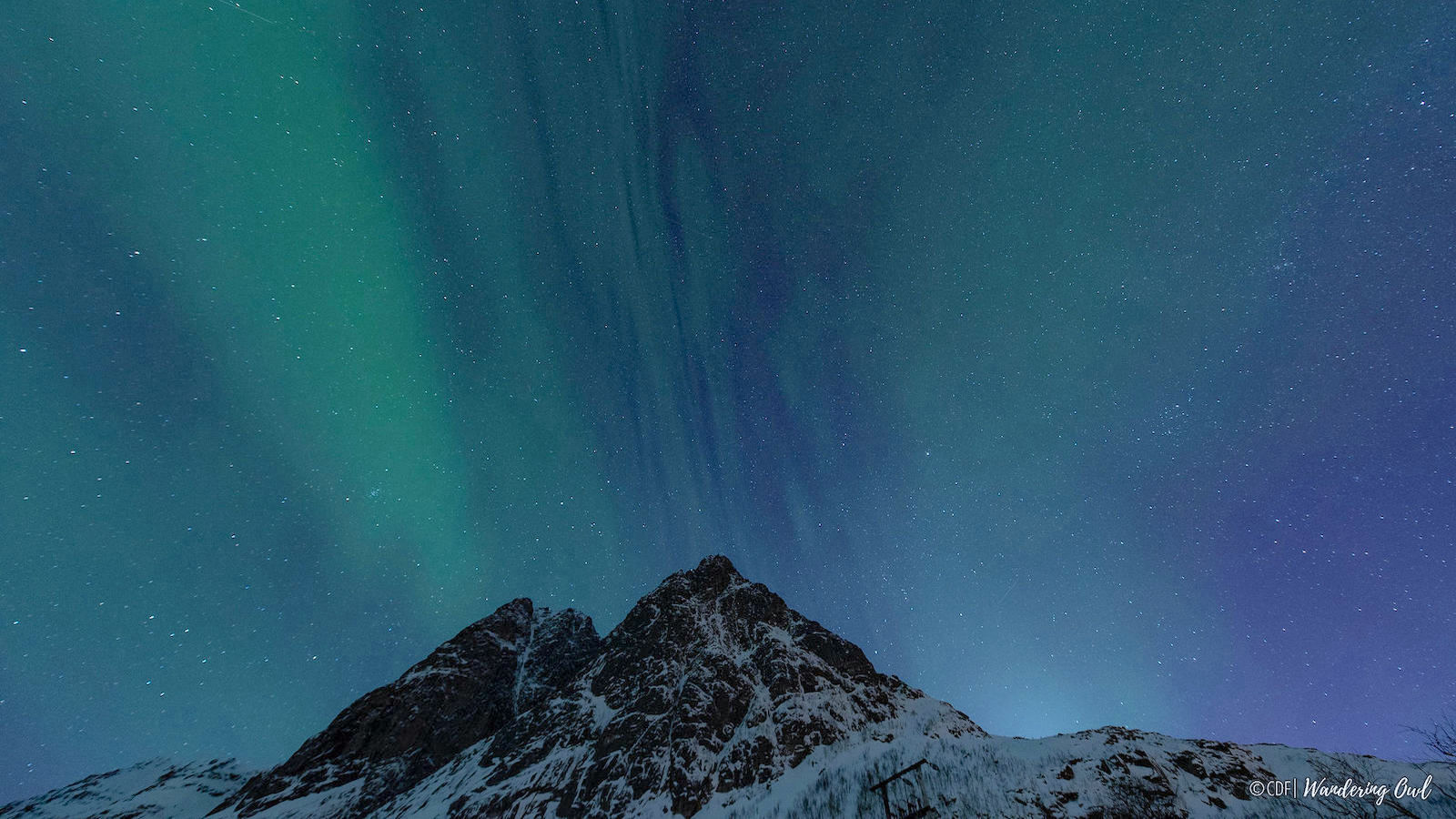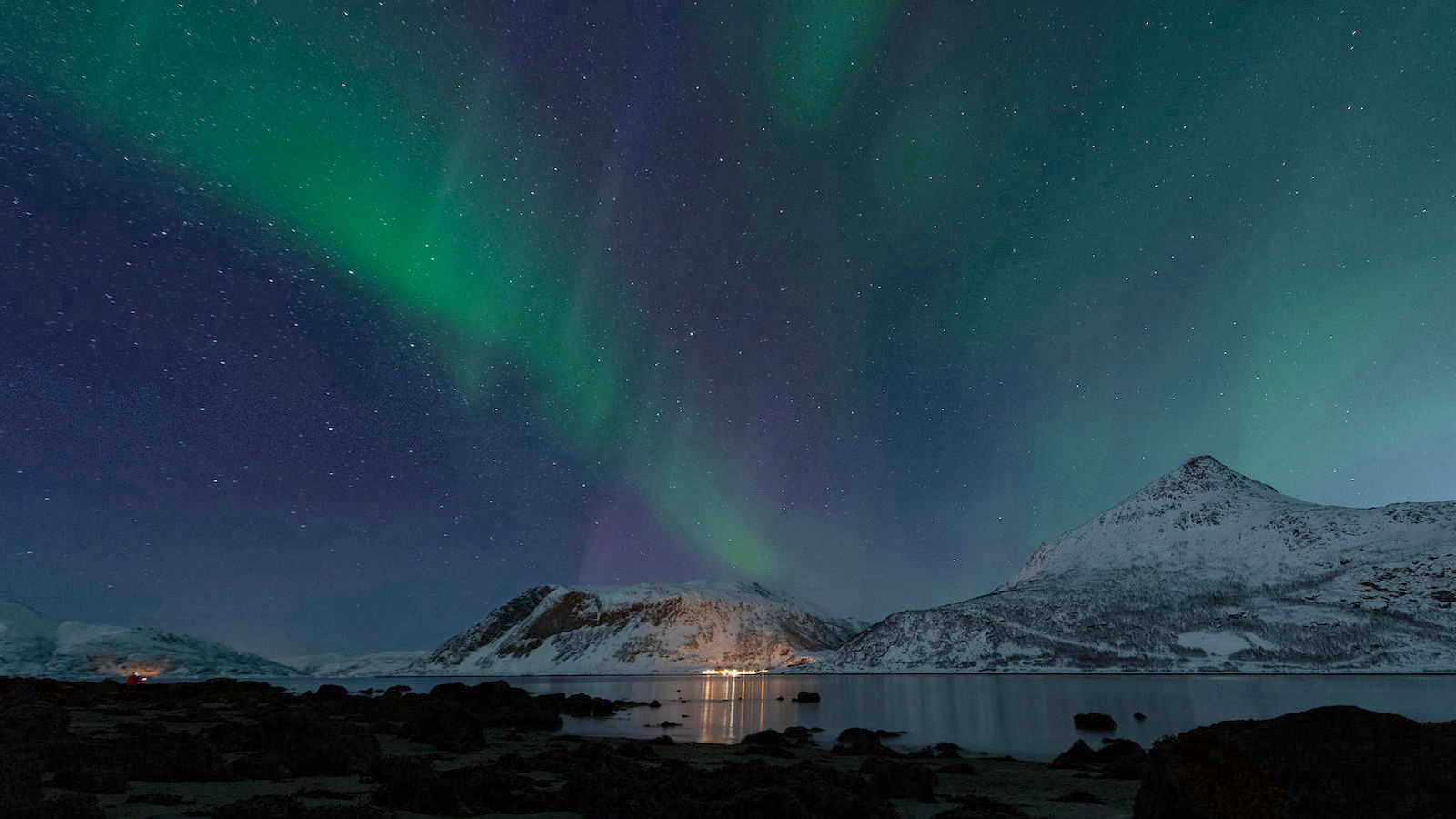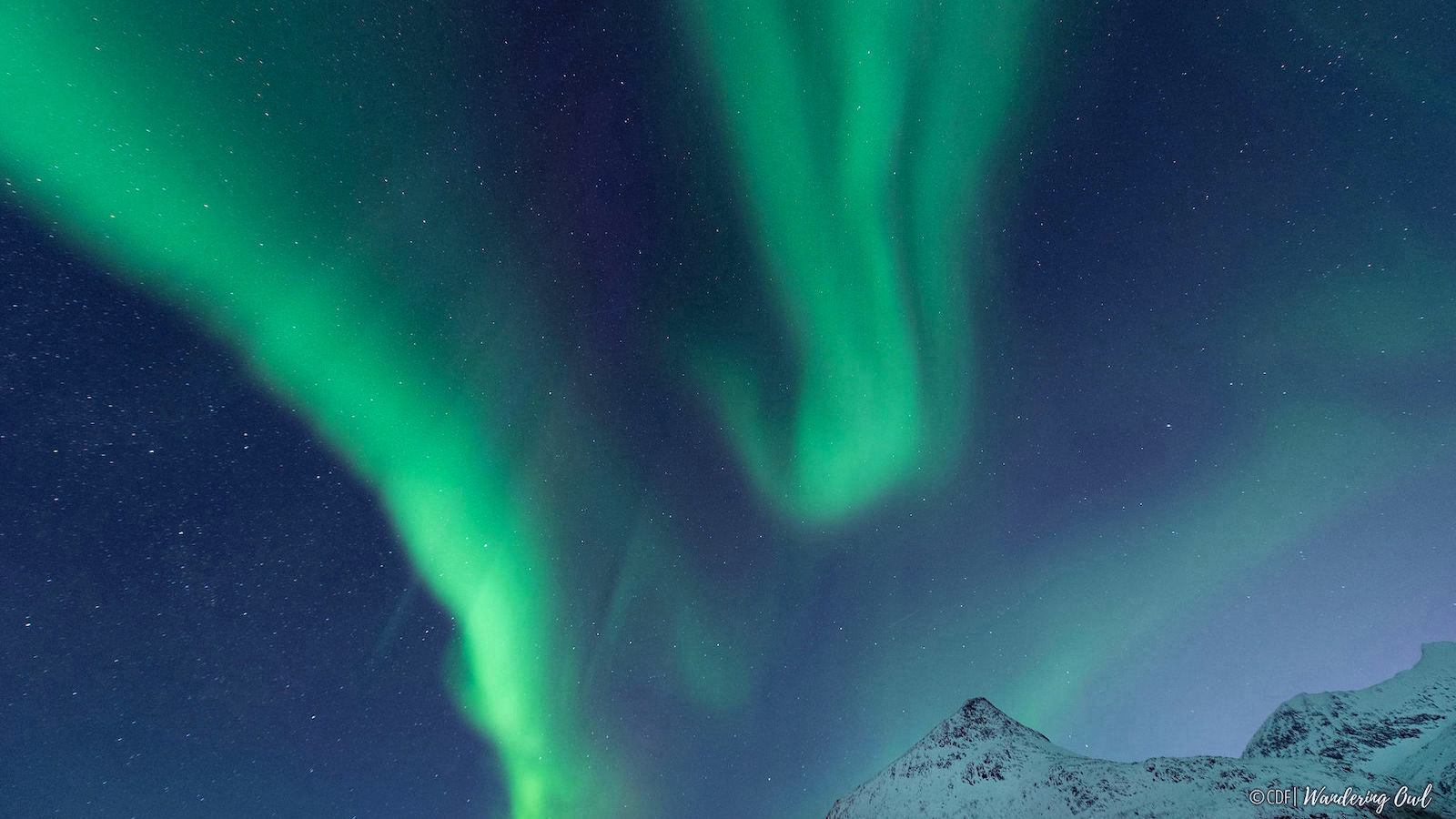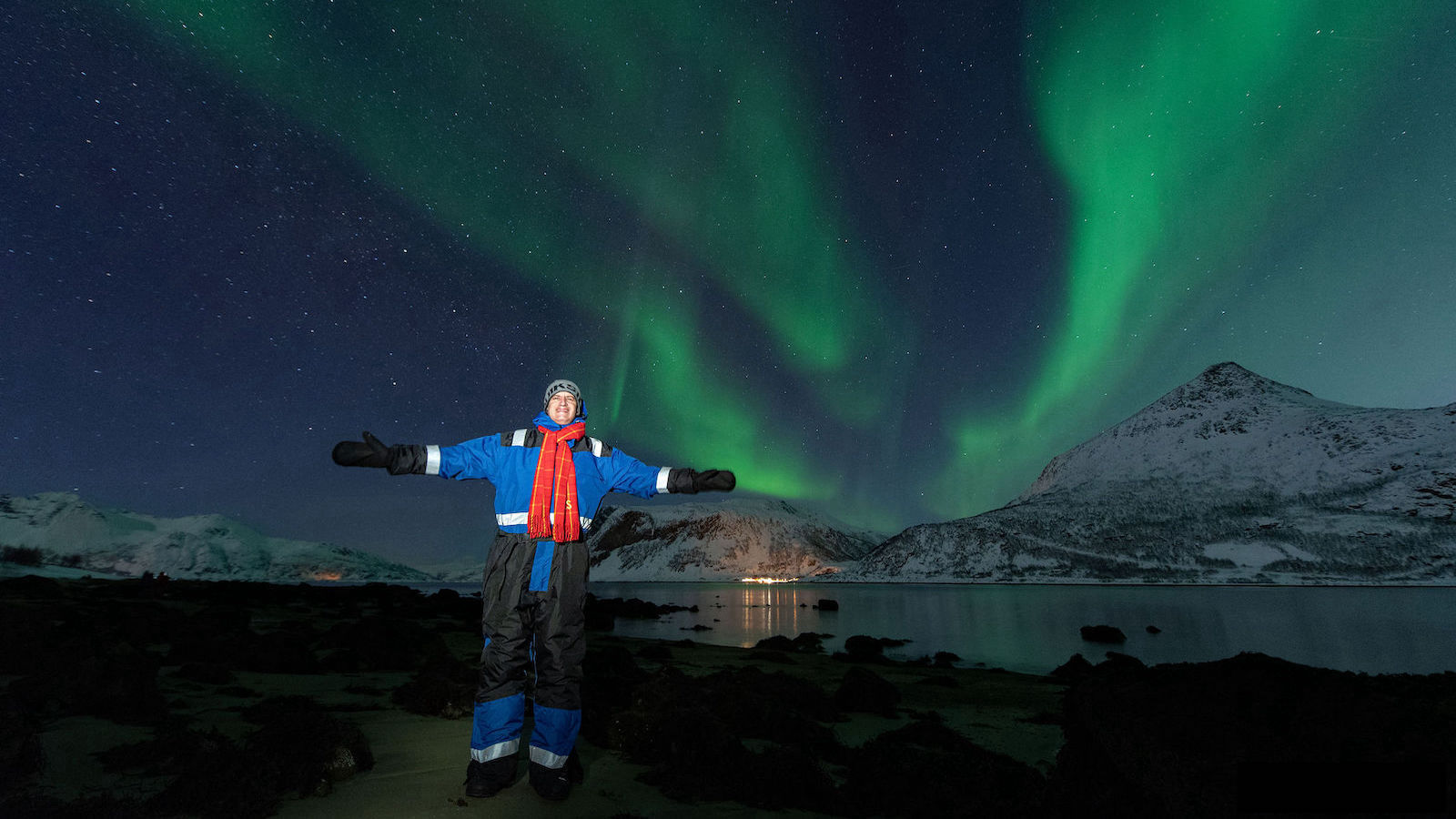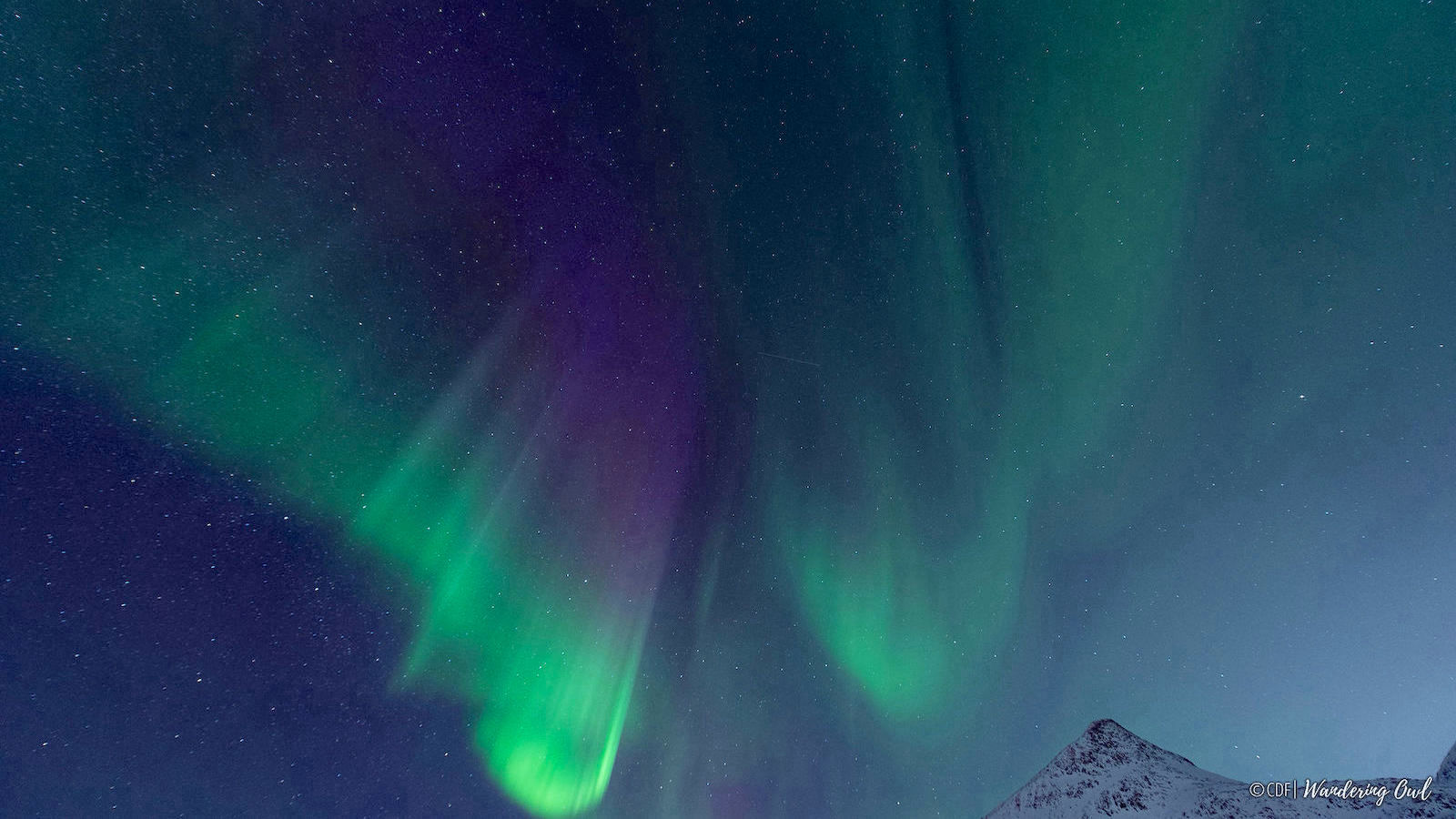 Ad – Scroll down to continue reading.Minimum spend, terms & conditions apply.
Now I know what Santa's Reindeer do in the off-season
So what do Santa's reindeer do for 365 days a year (yes, 366 days in leap years)? They run reindeer tours of course! And there's no way I'm going to miss this. Again, Tromsø is home to this tour and I have a ball learning about these wonderful animals. I especially enjoy interacting with them during their feeding sessions. And the reindeer sled ride. What can I say? My dream as a six-year-old is actually coming true!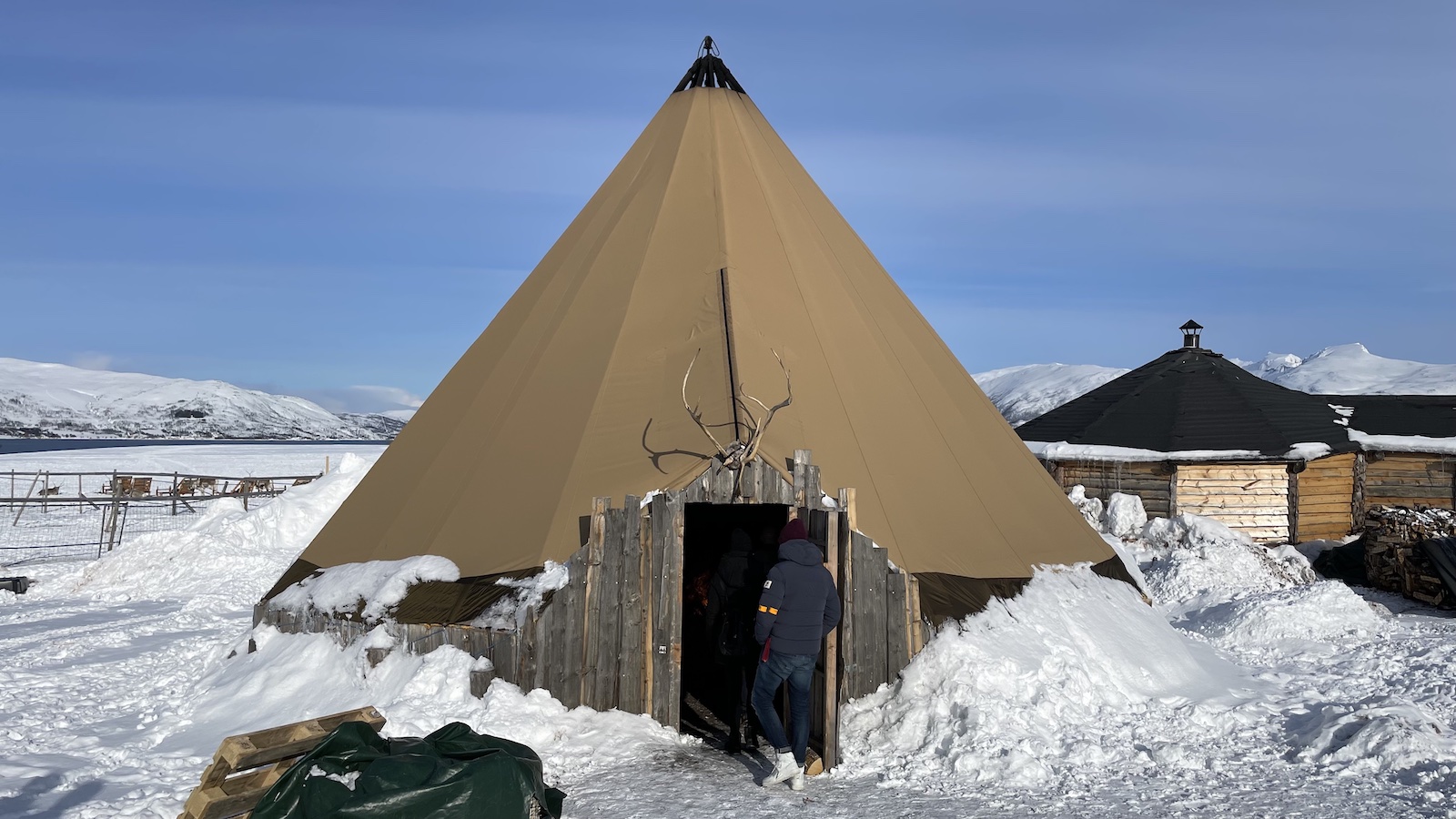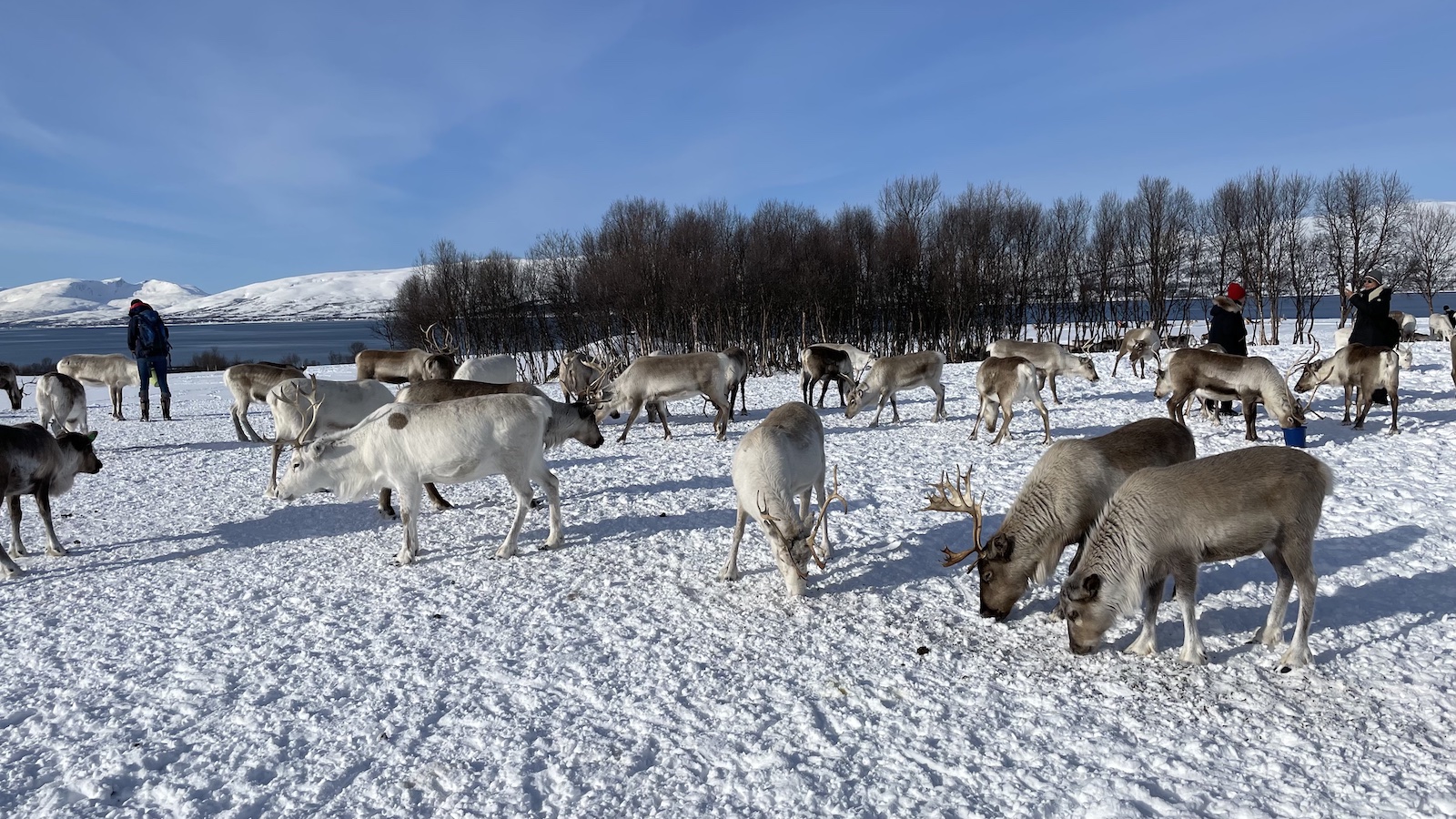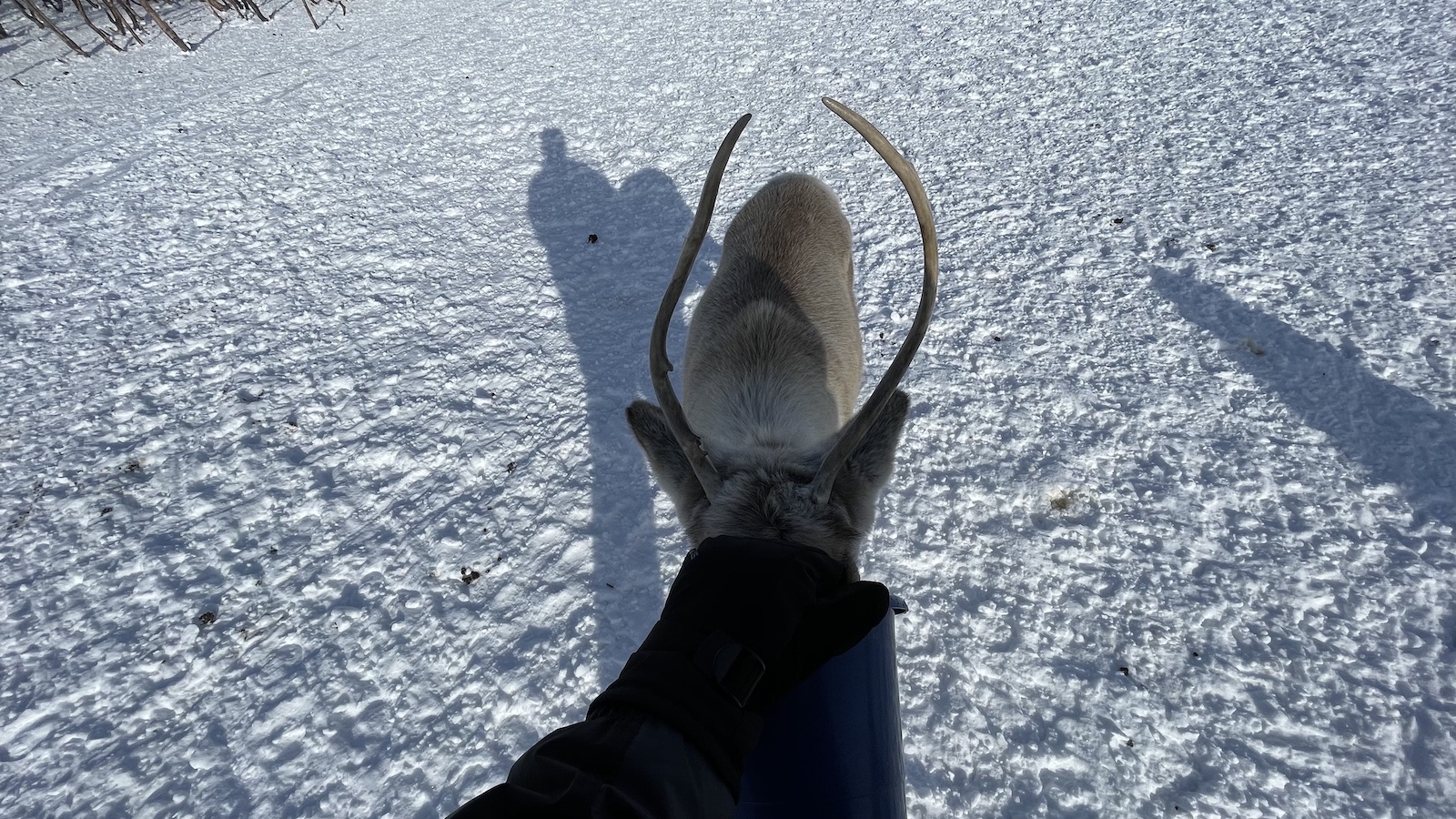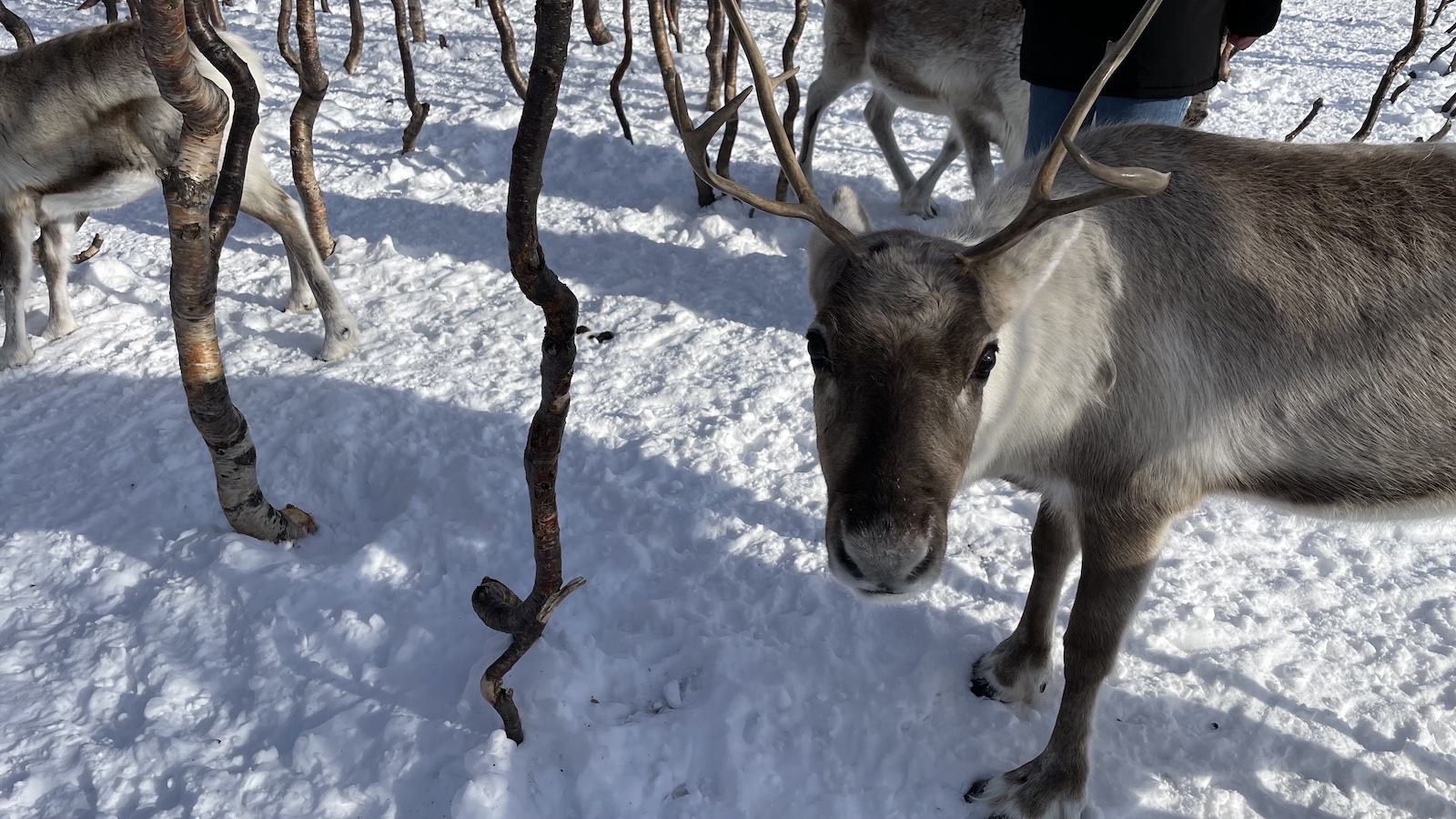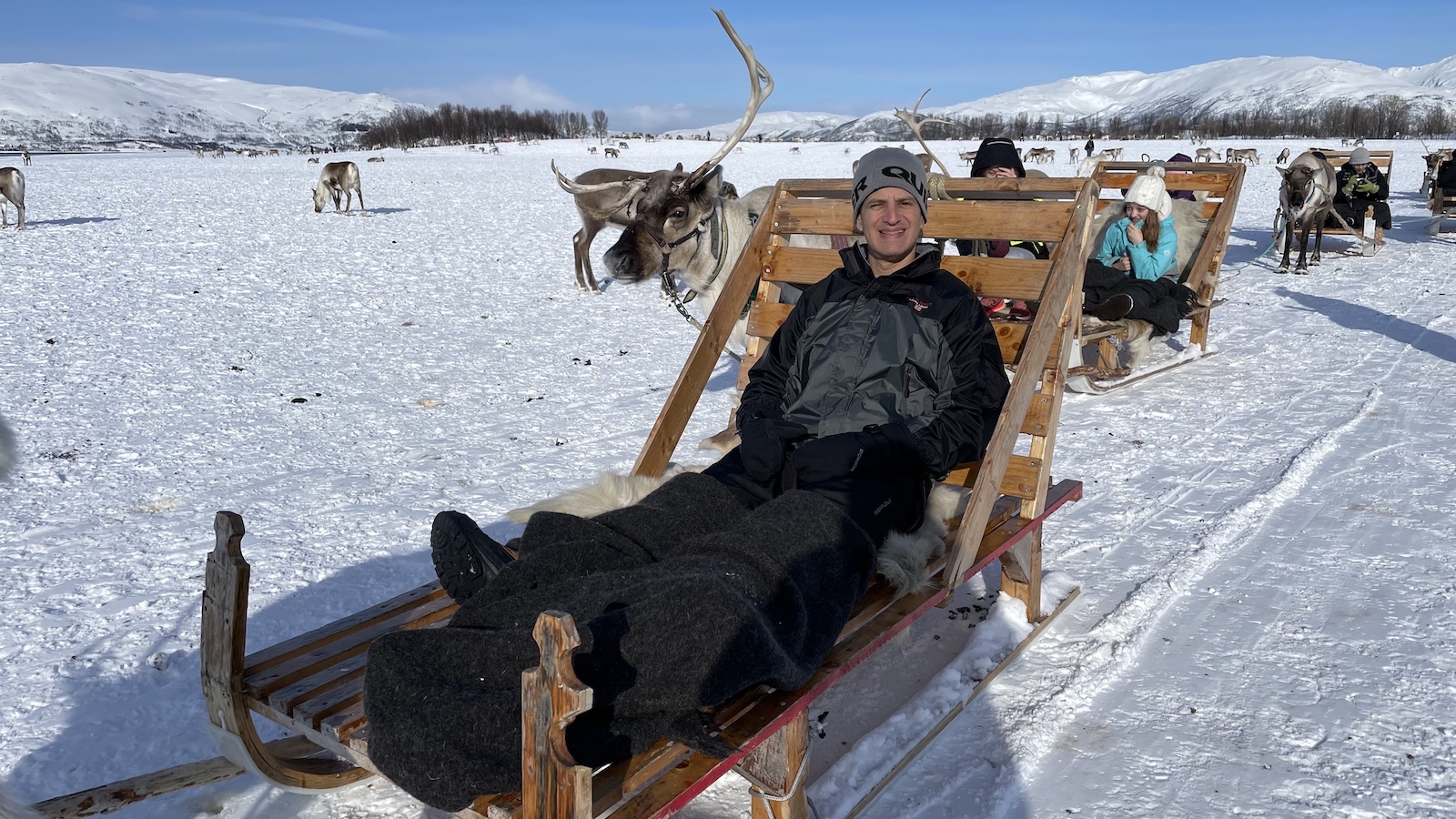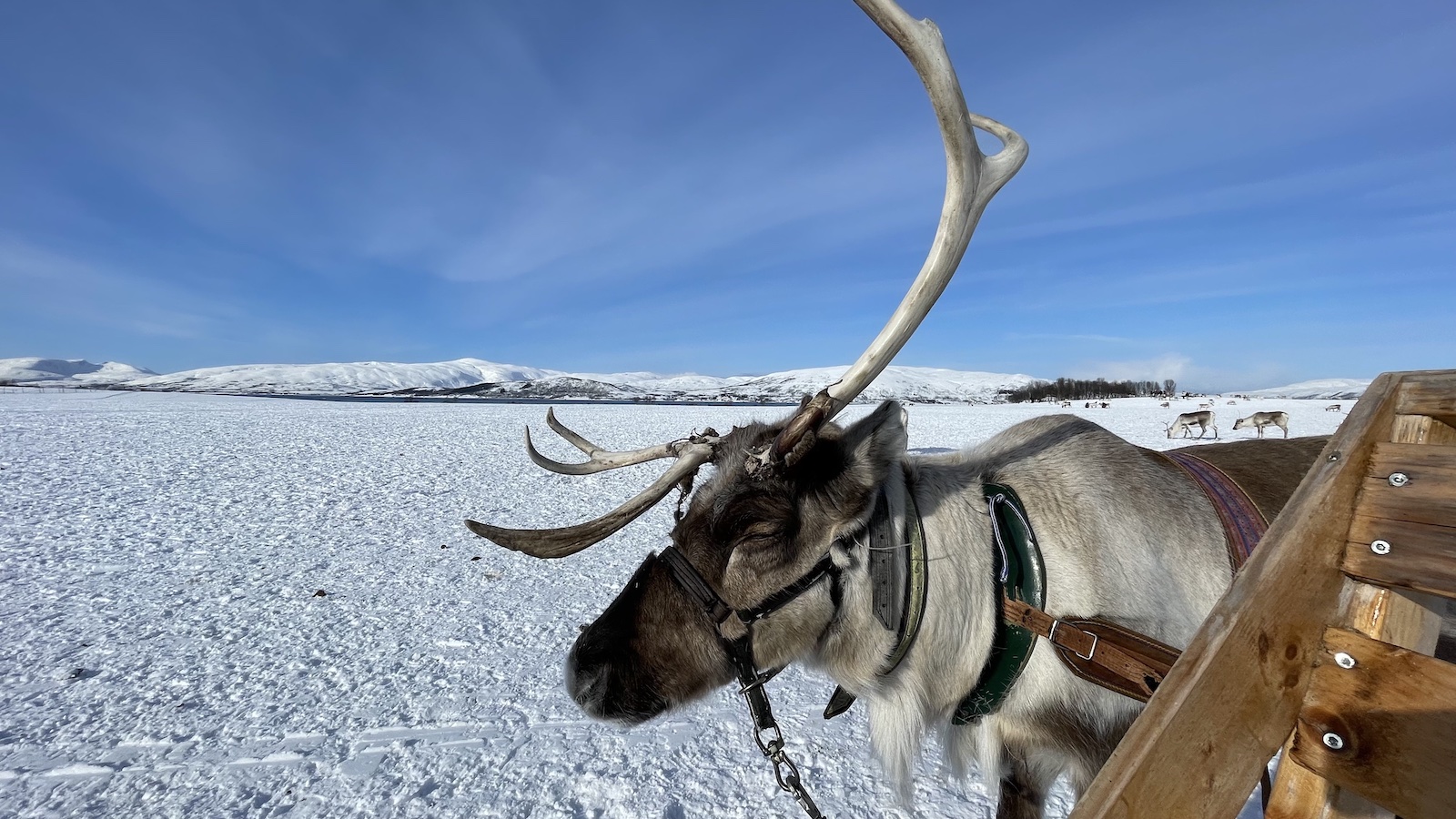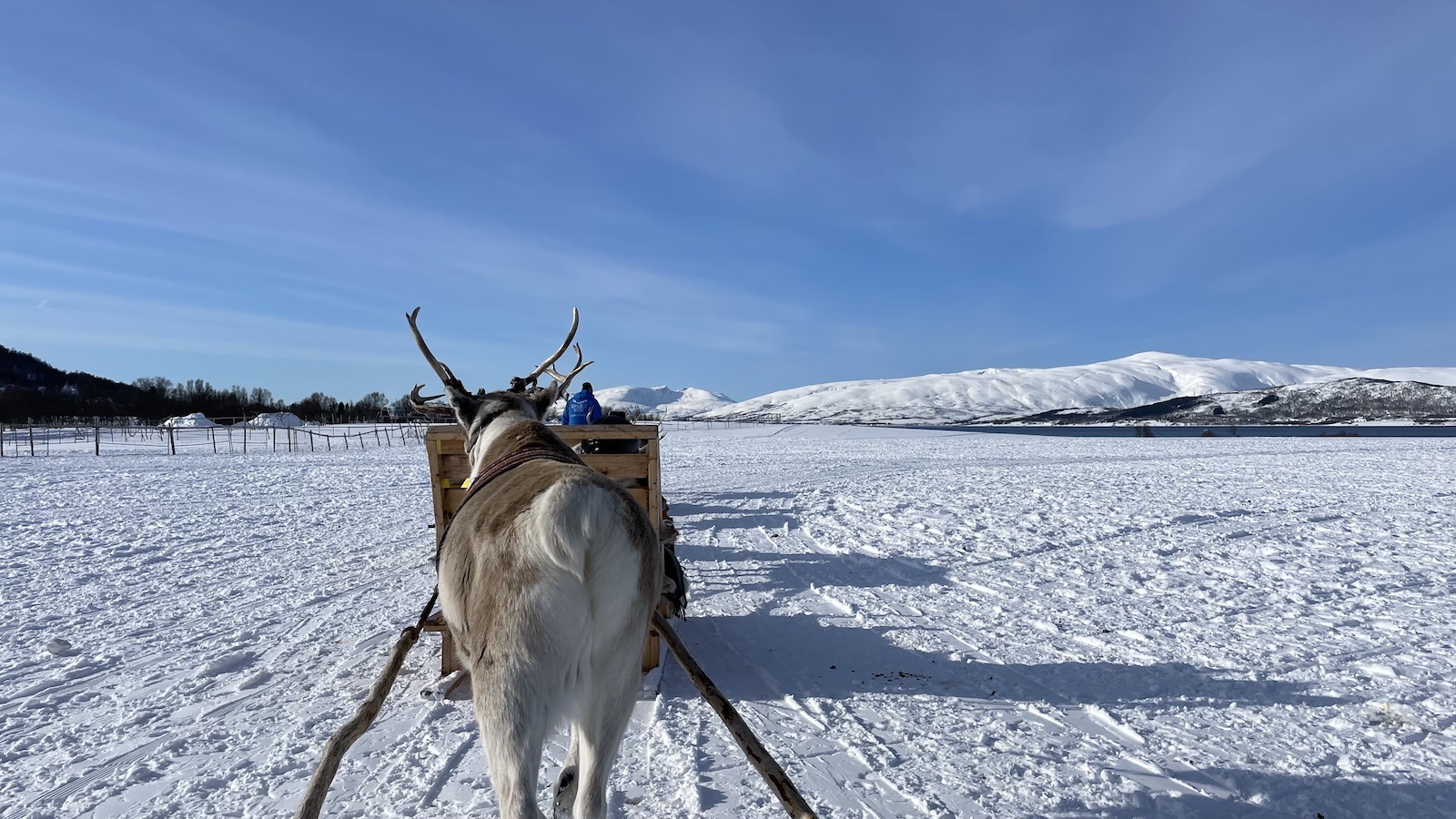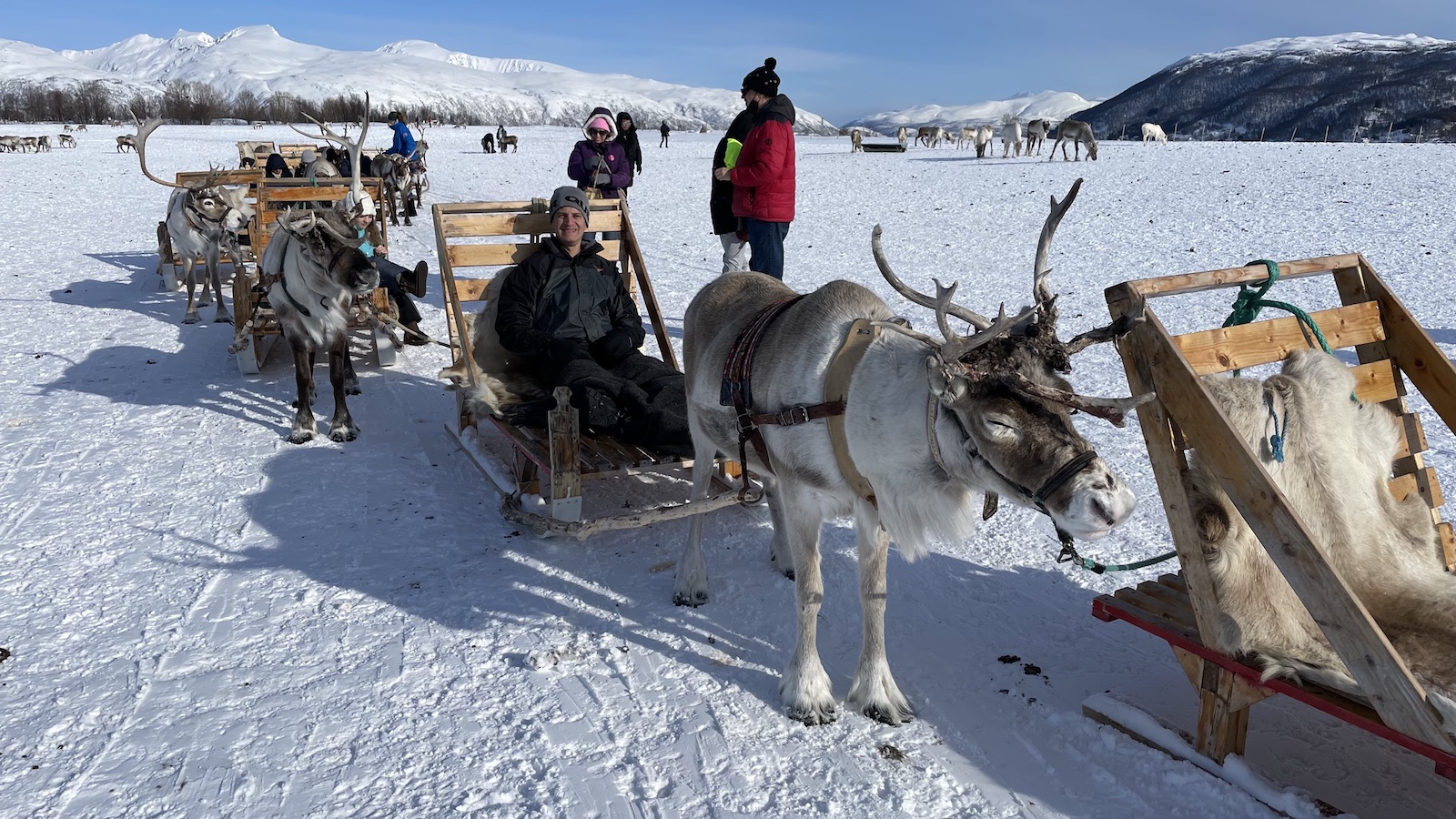 Helsinki National Park Tour
No Nordic adventure is complete without a stop in beautiful Helsinki, Finland. I waste no time in getting out and about and joining a Taiga Times tour where I can experience Helsinki National Park, along with a traditional Finnish sauna. And with that tradition comes the dip in icy water in between sauna sessions. Do I do it? You betcha.
As a salmon lover, I can't recall ever having salmon as fresh as the salmon soup we enjoy for lunch. The flavour and freshness are just unbelievable.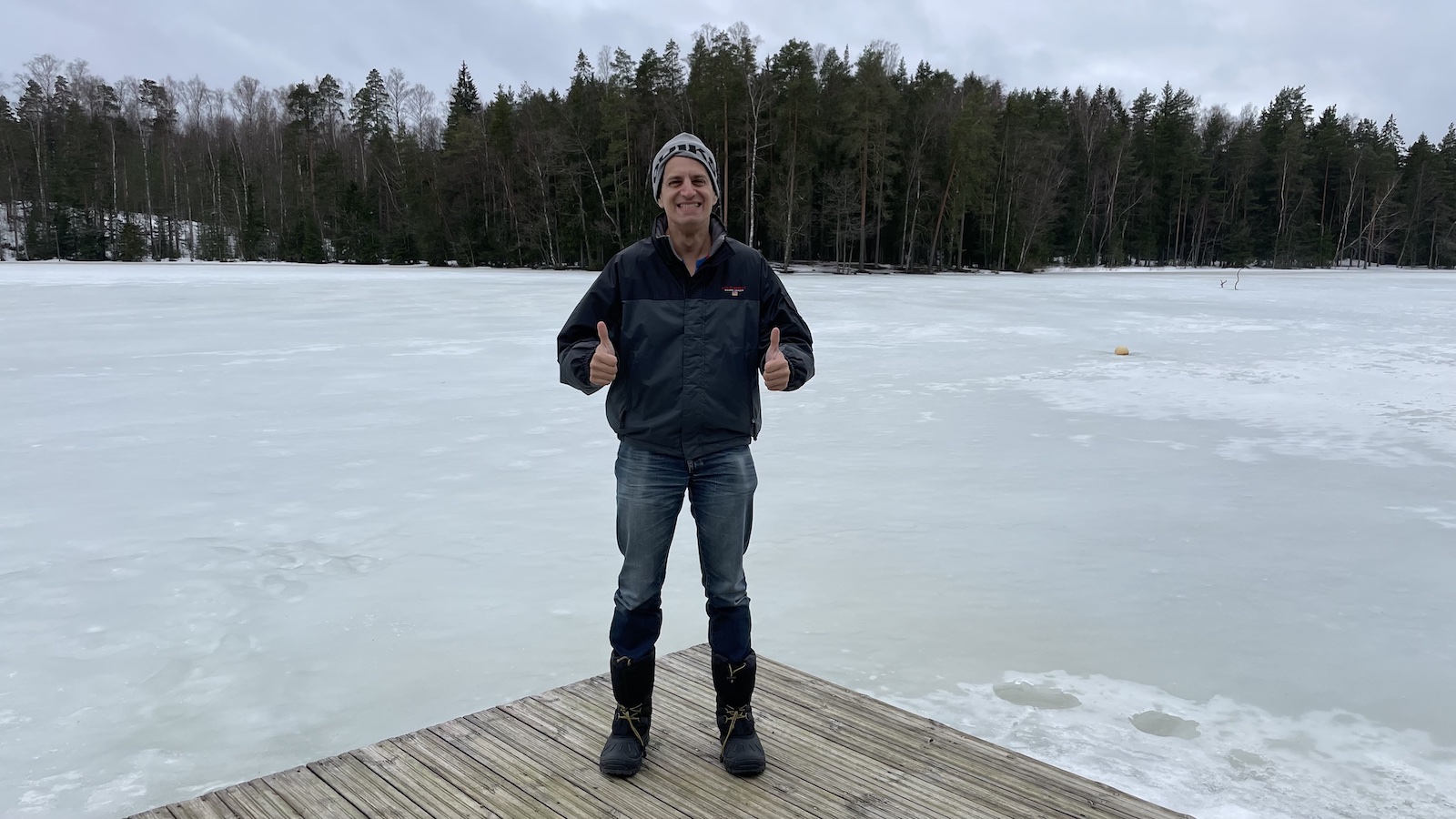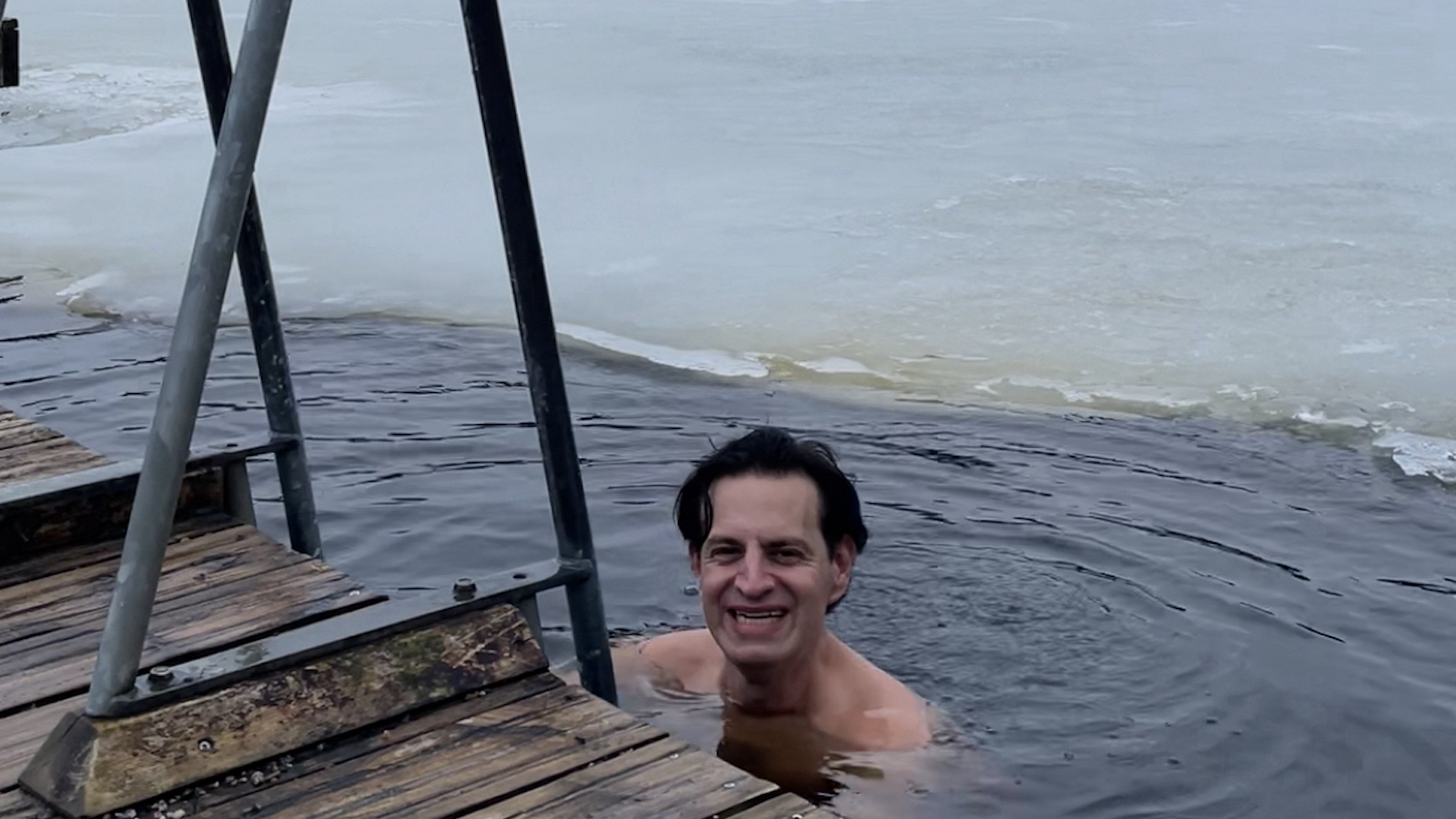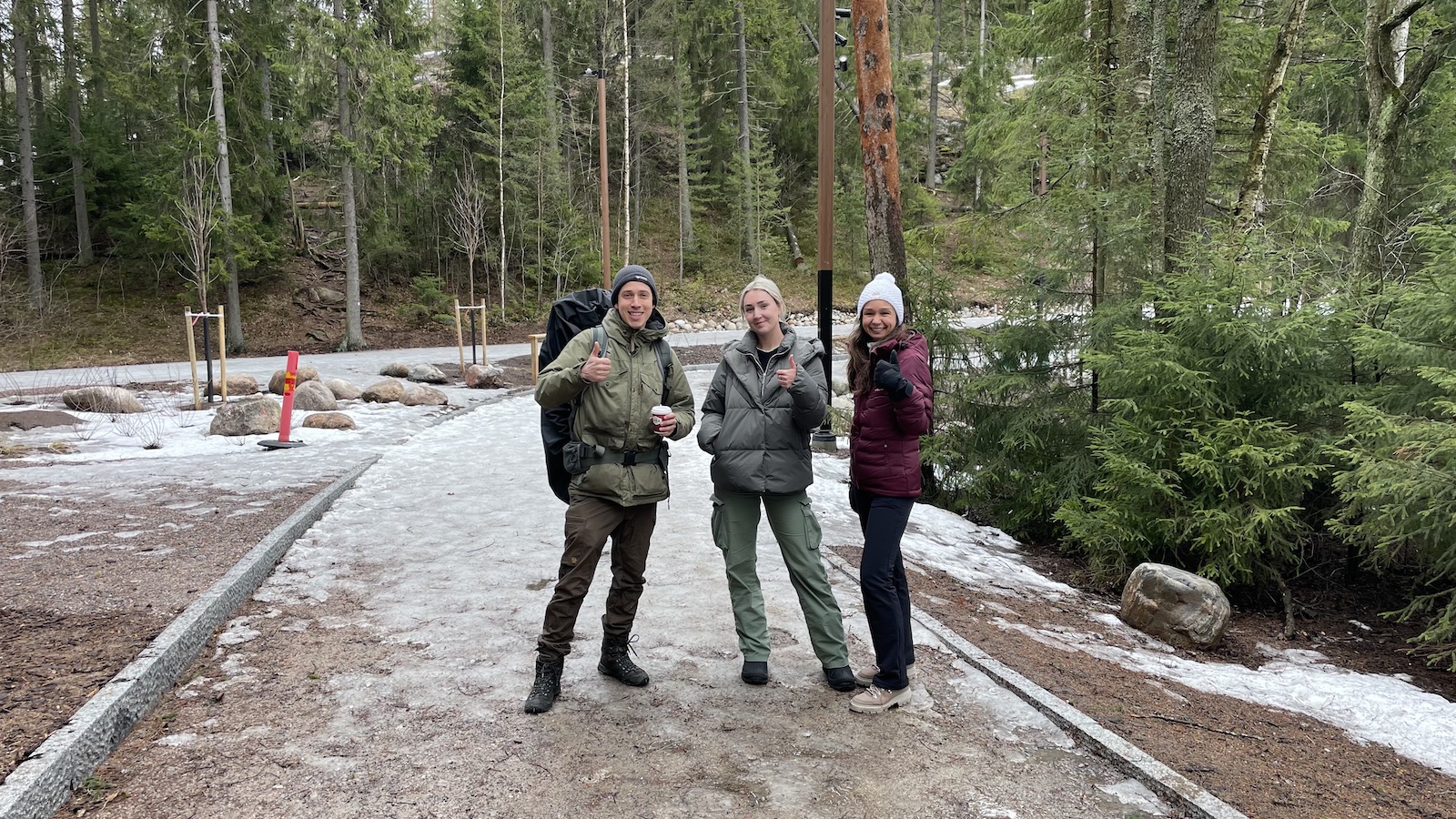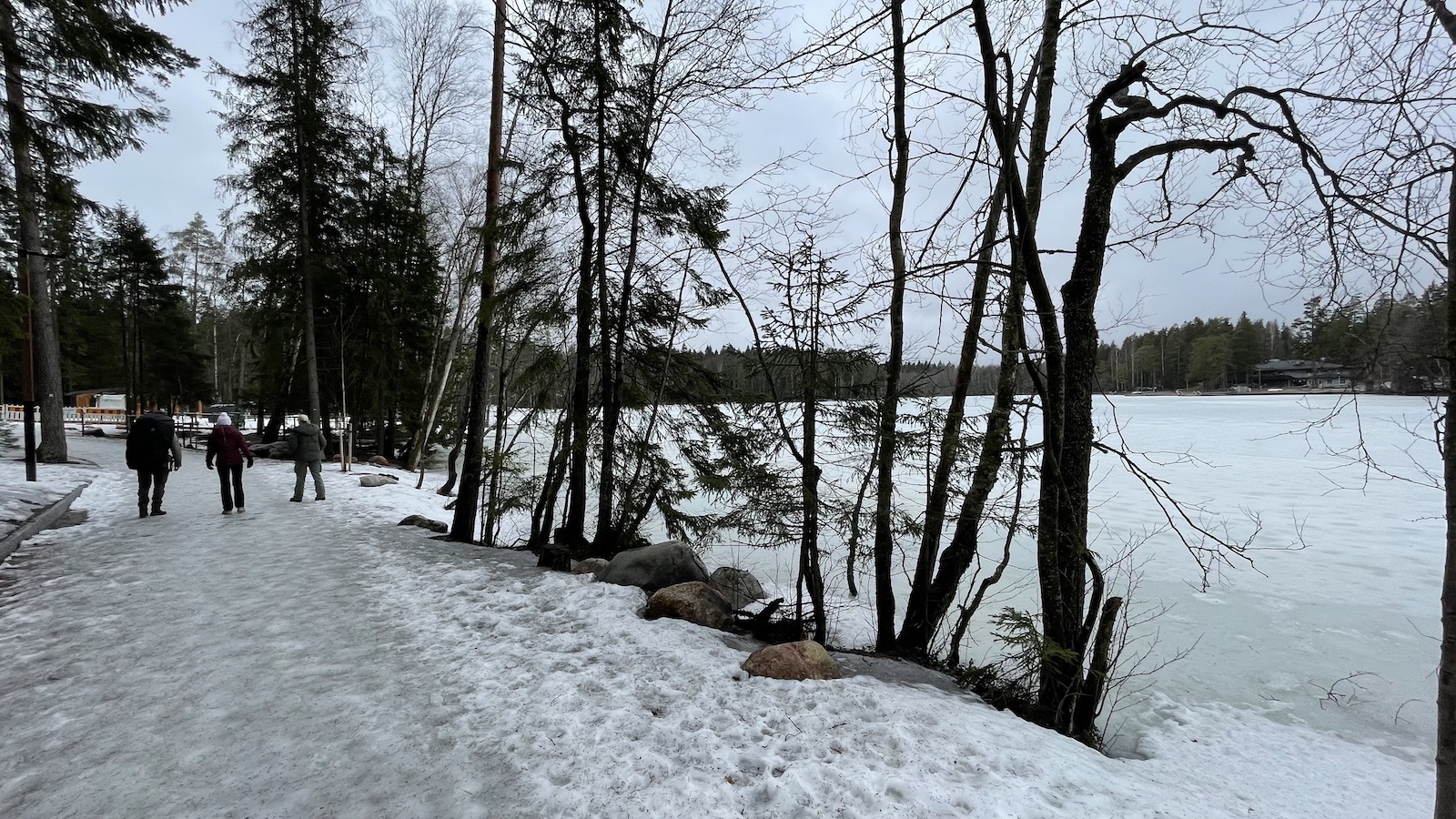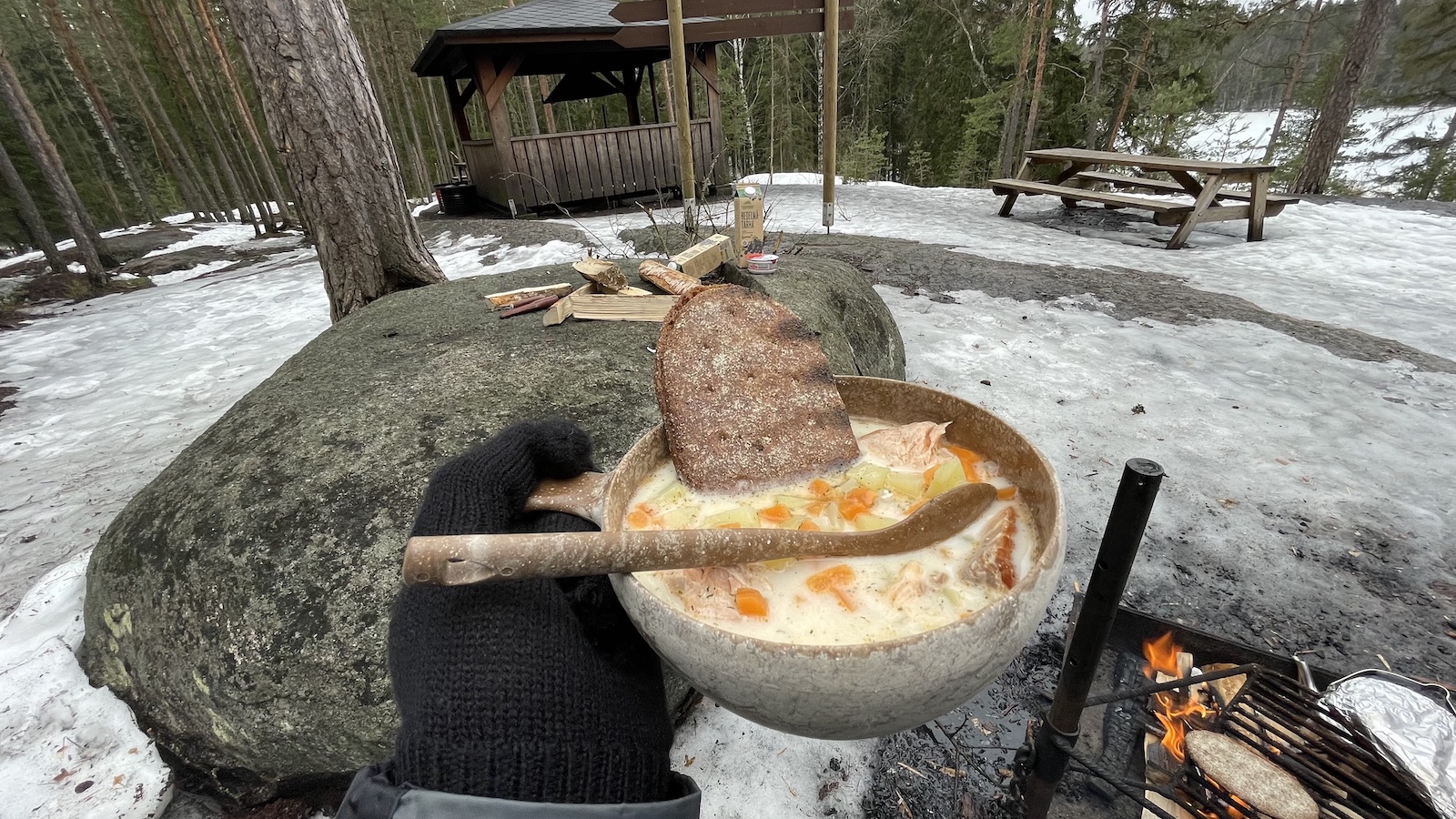 Plan your trip to the Northern Lights with points
Flying to the Northern Lights on points – in Business Class – saves me literally thousands of dollars. And happily, reward seats are flexible in nature. Flexible in terms of one-way or return, flexible in being able to mix cabin classes, and flexible when looking to change or cancel your itinerary. Luckily I don't have to utilise the third option above, but I definitely make use of the first two for most of my flights.
I jump in and book my own flights on the Qantas site. But for those of you with points in need of step-by-step guidance on how to find and book reward seats, contact our expert frequent flyer concierge team.
My sample itinerary is based on flying:
Sydney to Singapore in Qantas Economy for 25,200 Qantas Points + AU$137
Singapore to Helsinki in Finnair Business Class for 90,000 Qantas Points + AU$64
Helsinki to Tromsø in SAS Economy Class (cash fare) for AU$299
Tromsø to London (Heathrow) in SAS Economy Class (cash fare) for AU$314
London (Heathrow) to Singapore in British Airways World Traveller Plus (i.e. Premium Economy) for 81,800 Qantas Points + AU$661
Singapore to Sydney in Emirates Economy for 42,200 Qantas Points + AU$156
The accommodation costs are based on the following:
One night at Crowne Plaza Changi Airport for AU$482 for King Bed Standard Jewel Wing ($241 per person, twin-share)
Two nights at Radisson Blu Tromsø for AU$918 Queen Standard ($459 pp)
Three nights at Hilton Helsinki Strand for AU$621 King Room ($311 pp)
One night at the Hilton London Heathrow Airport Terminal 5 for AU$254 King Hilton Guestroom ($127 pp)
The total cost of the above itinerary is 239,200 Qantas Points + AU$3,906. This equates to your Qantas Points having a value of 3.85 cents each for the flights in this itinerary, which is fantastic value!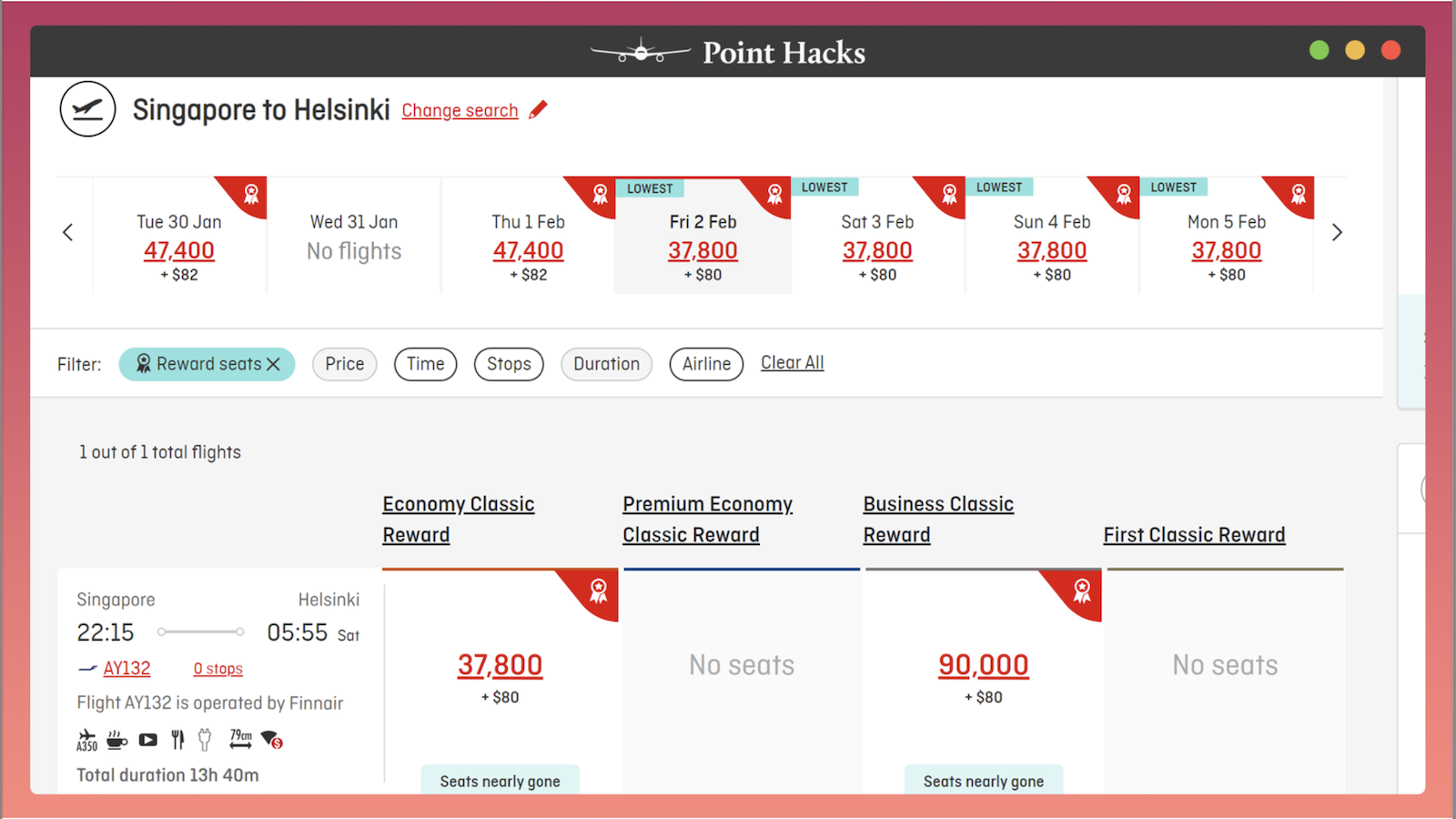 Don't let the Northern Lights pass you by
Seeing the majestic Northern Lights alone is enough to warrant flying to the other side of the globe. I can't emphasise just how surreal this experience is. I gaze at the dark night sky, such luminous natural beauty occurring right before my eyes. For a brief moment, my thoughts and worries vanish as I realise that I'm just one little cog in a vast and expansive universe.
But the wondrous Nordic region has treats in store for me too. Helsinki is a city of such natural beauty. Stunning national parks, treasured reindeer and a history arching back centuries complement a vibrant and modern metropolis.
With Qantas Points, you can experience this incredible trip for yourself. Of course, my itinerary can be tweaked to fit your travel needs. After all, reward seat redemptions offer a wealth of flexibility.
You only live once. So don't let the magic of the Northern Lights pass you by. You can thank me later!
Keen to discover more luxurious experiences on points? Then don't forget to sign up for our email newsletter.
Except where otherwise credited, all photography by Daniel Sciberras, who travelled and journeyed at Point Hacks' expense.
Featured deals
Gaze in awe at the Northern Lights with Finnair Business Class
was last modified:
September 1st, 2023
by