For many, the idea of amassing over 1 million Qantas Points doesn't quite feel real. For others – particularly business owners and those for travel frequently for work – it's just a milestone on the way to greater rewards. By popular demand, here is our guide on what you could do with 1 million Qantas Points up your sleeve.
---
Looking to turbocharge your Qantas Points balance and reach 1 million points faster? Here's a tempting card sign-up offer to get you started.
---
The best experiences to indulge in as a points millionaire
With 1 million Qantas Points, there are a few distinct experiences that will be on the top of many people's bucket lists.
1. Traverse the world in First Class for two
Cost: 455,000 Qantas Points per person | 910,000 Qantas Points for a couple
Imagine, in a post-COVID travel landscape, that you embark on a journey that takes you to the world's major cities. London, New York, Hong Kong. All in the comfort of First Class, with unparalleled space onboard, fine dining and top-shelf beverages. That experience – which could easily cost more than A$20,000 per person paying with cash – can be yours and paid for in points with just a few thousand dollars in taxes on the side.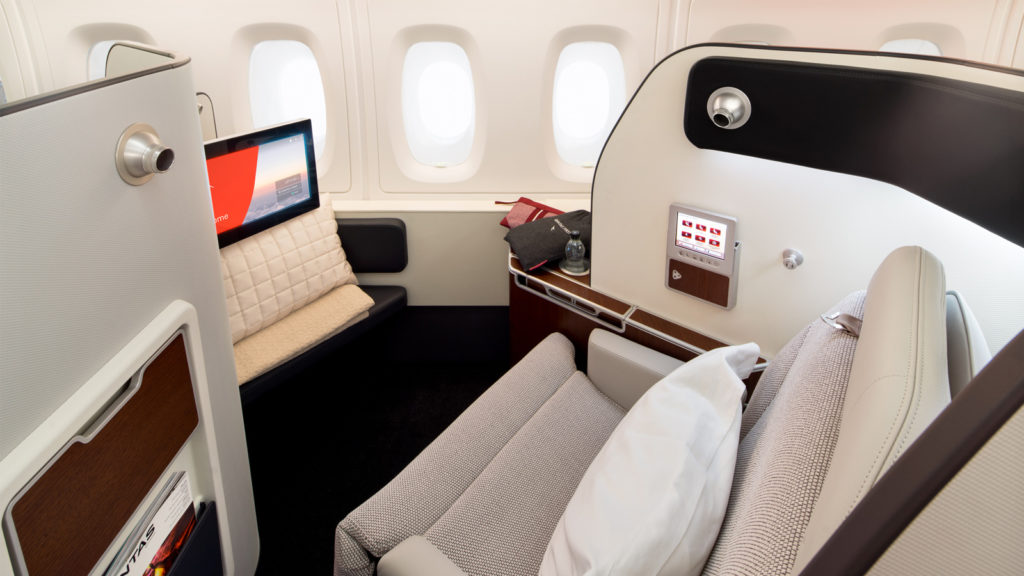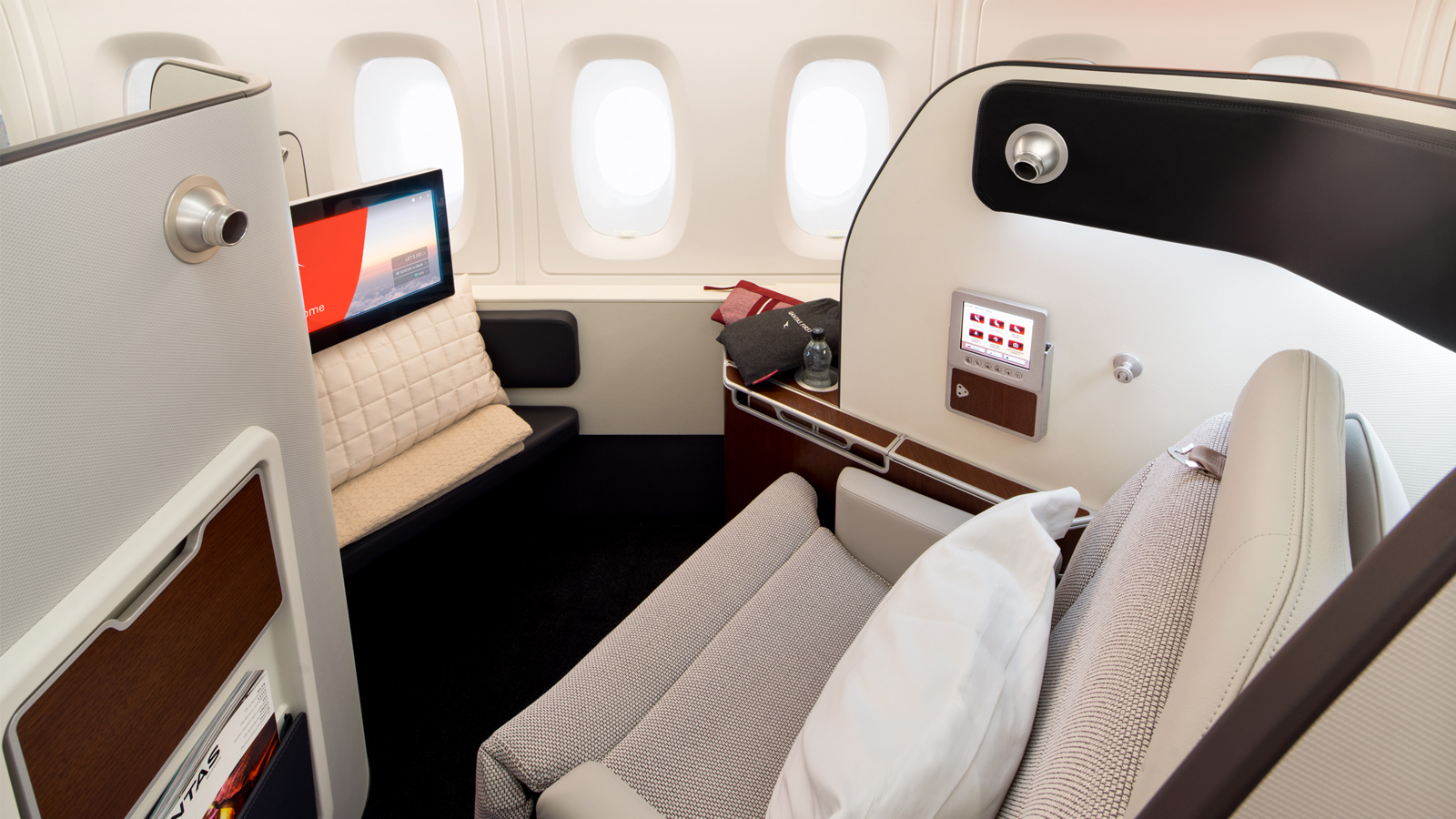 The is Qantas' Oneworld Classic Flight reward – one of the best-value, high-impact rewards that points can buy. Fly around the world in First Class for 455,000 Qantas Points per person plus taxes, and you'd still have 90,000 points to spare from a starting balance of 1 million.
Of course, you don't have to circle the globe fully. Your journey might take you to a few continents of your choice and then back home again. The main requirements are to not exceed 35,000 miles in distance from start to finish, and to only include oneworld airlines such as Qantas, Qatar Airways and Cathay Pacific (unfortunately, this rules out Emirates First Class).
There are, however, some potential obstacles. The first is COVID-19, which will likely see international travel out of Australia delayed until at least mid-2022. The second is that many airlines are phasing out First Class due to increasing costs and reducing demand. This means you'll have fewer airlines to choose from, and the flights that do still offer First Class will likely be major flagship routes such as between London, New York and Hong Kong. SO make sure to plan your travels around these major hubs where possible to maximise the chances of securing seats.
Read more about booking a Qantas Oneworld Classic Flight Reward around the world →
2. Enjoy around a luxurious worldwide journey in Business Class for three
Cost: 318,000 Qantas Points per person | 954,000 Qantas Points for three people
The lack of First Class availability brings us to an alternative option – take Qantas' Oneworld Classic Flight reward around the world while still enjoying the comforts of Business Class for 318,000 points per person, plus taxes. Starting with 1 million Qantas Points, you can redeem three tickets and still have 46,000 points to spare.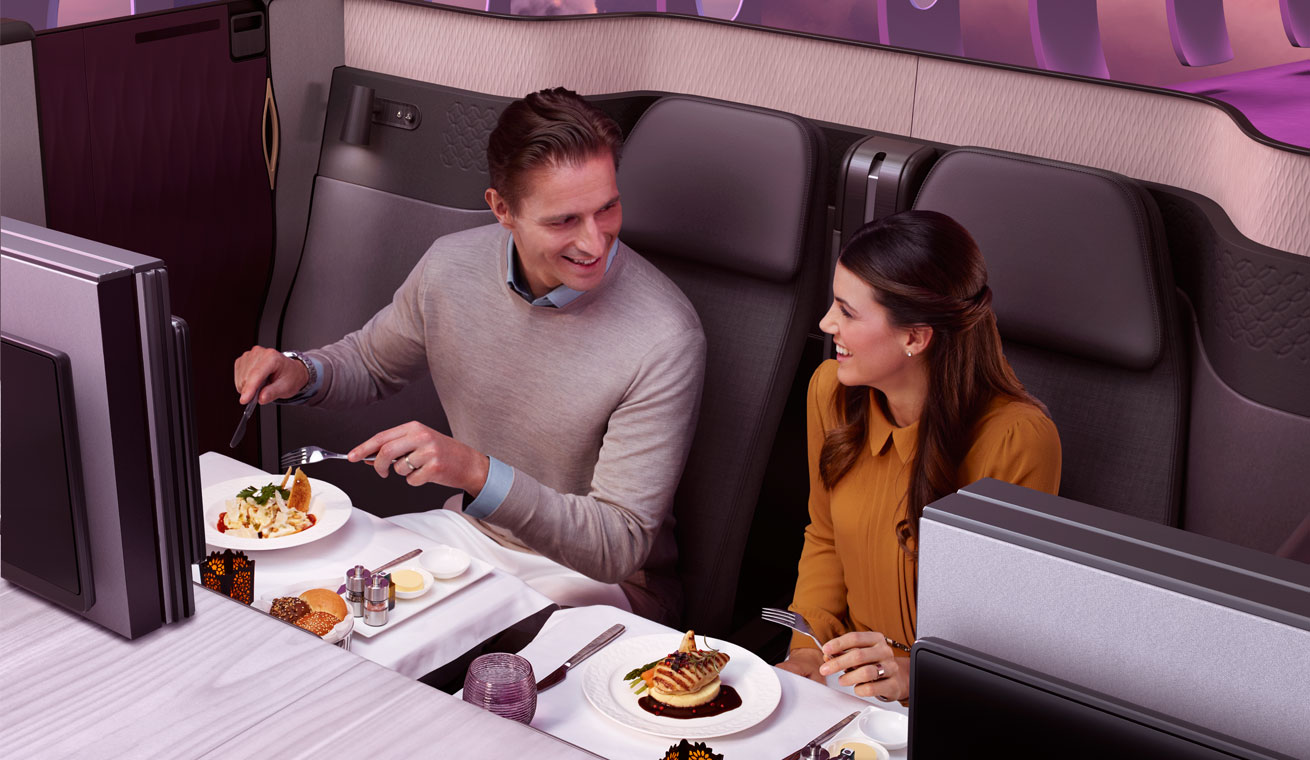 Not only are you choice of destinations massively expanded, given that almost all international flights will have a Business Class cabin, but the slimmer pricing means you can now take two other lucky people along for the ride. Plus, it'll be much easier to find Business Class reward seat availability than First Class.
The same rules of the Qantas Oneworld Classic Flight reward apply regardless of whether you fly First or Business Class, so be sure to check out our comprehensive guide to see where you could travel.
3. Cross the Nullarbor with The Ghan or Indian Pacific
Cost: Up to 600,000 Qantas Points per couple | Up to 540,000 Qantas Points for a sole traveller in a twin cabin
The previous two flight options are the best bang-for-buck when it comes to using Qantas Points, but it will be hard to pull off such itineraries while international borders are still closed. So if you've got 1 million Qantas Points and want to indulge in your backyard right now, how does a multi-night all-inclusive trip on one of Australia's best trains sound?
Introduced in late 2020, 'Classic Rail Rewards' are all the rage right now. A couple can enjoy an all-inclusive train experience – that's meals, off-train tours and a private sleeping cabin – from 200,000 to 600,000 Qantas Points. Best of all, these rewards have no further taxes or fees to pay, so your points are literally a free ticket!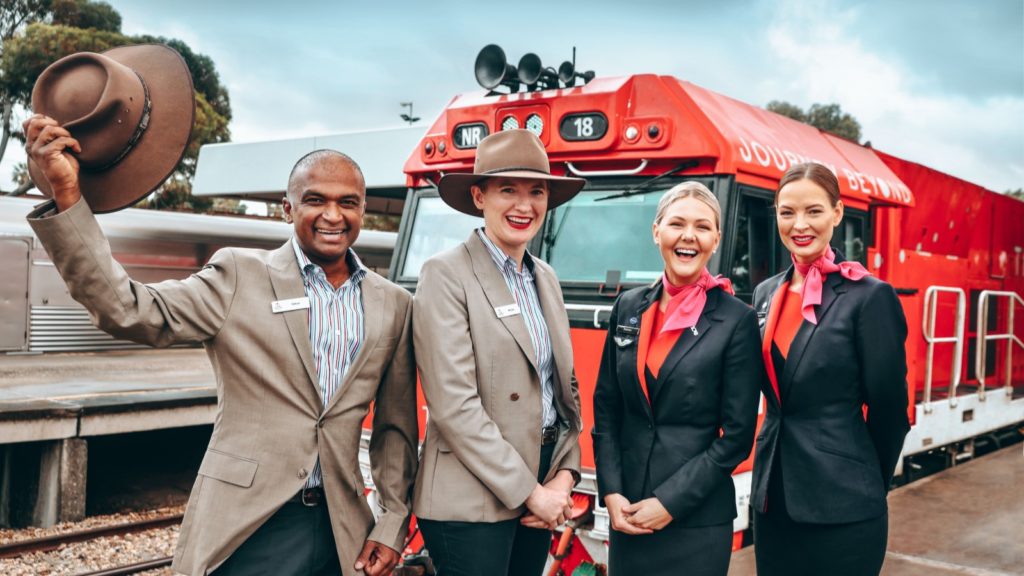 Powered by Journey Beyond, the signature offering is 'The Ghan Experience' from Darwin to Adelaide, spanning 4 days and 3 nights. That tops out at 600,000 Qantas Points for a couple sharing a Gold Twin cabin – from 1 million points, you'll still have a handy 400,000 points leftover for future Business or First Class flights.
Other journeys of a similar length include the Indian Pacific between Perth and Sydney for 500,000 points a pair, or from Brisbane to Adelaide on the Great Southern for 460,000 points all-in, both leaving you with a sizeable chunk of change from 1 million Qantas Points.
Read more about booking a Qantas Classic Rail Rewards →
Ad – Scroll down to continue reading.Minimum spend, terms & conditions apply.
Pick and choose your flights
Don't want to use up your million points in a single go, or can't spare the time to travel the world once we're able to? That's fine – you can certainly hold onto your points and dip into the bank whenever the urge or need to travel comes along. Here are some of our top picks if you're just heading off to one place.
1. Flying to Doha or Europe? Enjoy the world's best Business Class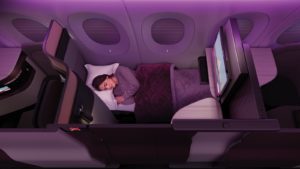 Qatar Airways' QSuites is generally regarded as the top Business Class product by aviation aficionados around the world. Pre-COVID, you could find this product flying to most Australian capital cities. Once international travel restrictions loosen once more, you can bet Qatar Airways will be keeping QSuites on the roster.
To fly to Doha, you'll pay 104,500 points from Perth or 119,200 from the other cities including Adelaide, Sydney and Melbourne. It'll cost you more to fly onwards to Europe or North America, up to 159,000 Qantas Points per person – your million points is good for three return trips. Note that Qatar Airways flights booked through Qantas have high fuel surcharges.
Read our guide to using points on Qatar Airways flights →
2. Shower and lounge in Emirates First Class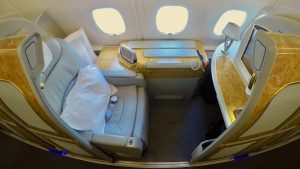 You can't include Emirates in the Qantas oneworld Classic Flight Reward option when flying around the world. But you certainly can book Emirates First Class on its own, with Qantas Points.
When Emirates previously flew between Sydney and Christchurch, a one-way First Class reward needed only 62,200 Qantas Points. With a million, you could take the whole family there and back in style!
When flying Emirates First out of Sydney, you'd normally get access to the excellent Qantas International First Lounge. Otherwise, you can indulge in Emirates First Class from Australia to Europe, North America, and other destinations such as Africa for no more than 216,900 Qantas Points. You could fly two people return in luxury and still have more than 130,000 points to spare later on.
Read our guide to using points on Emirates flights →
3. Be pampered with Japanese hospitality on Japan Airlines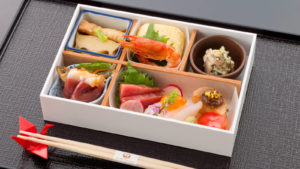 Japan Airlines has the second-best Business Class product flying from Australia. You'll usually find it on flights from Sydney and Melbourne to Tokyo, plus onwards to a range of destinations across the world.
Window passengers are guaranteed privacy, with a little walkway between their seat and the aisle meaning they won't disturb the passenger beside them. Plus, you'll tuck into delicious, healthy Japanese food if that's your style.
Read more about using your Qantas Points for Japan Airlines flights.
Fly now and fly often: Domestic and trans-Tasman
We're not going to go into too much detail on these options as it's all comprehensively covered in our guide to spending 100,000 Qantas Points – with a million on hand, you could do everything ten times over. That includes up to 180 Business Class upgrades on short domestic flights, 12 return Business Class flights on longer routes such as Perth-Melbourne and Sydney-Auckland, or 125 short/regional flights in Economy. Go wild!
Read our guide on how to spend your points on domestic and trans-Tasman flights →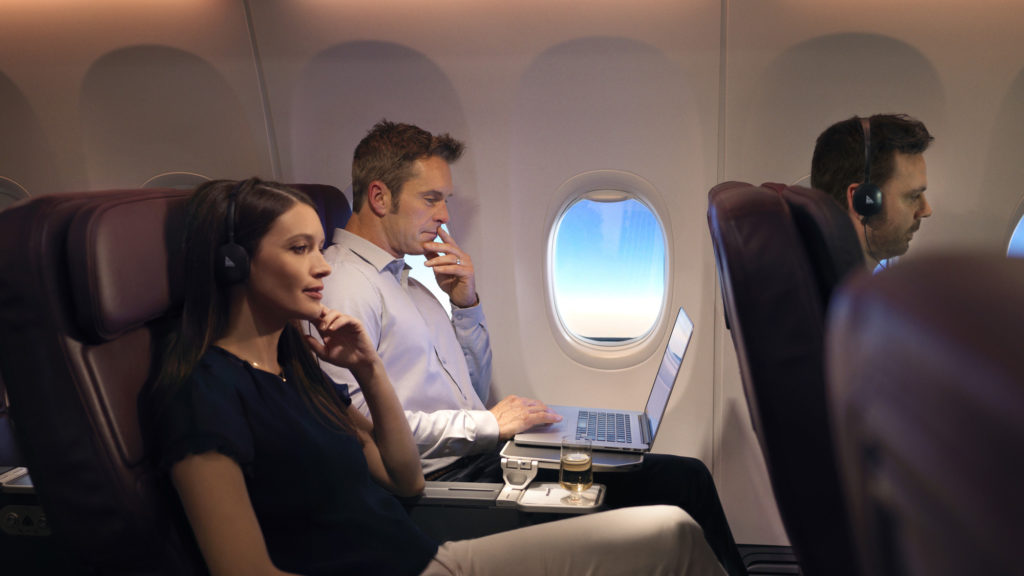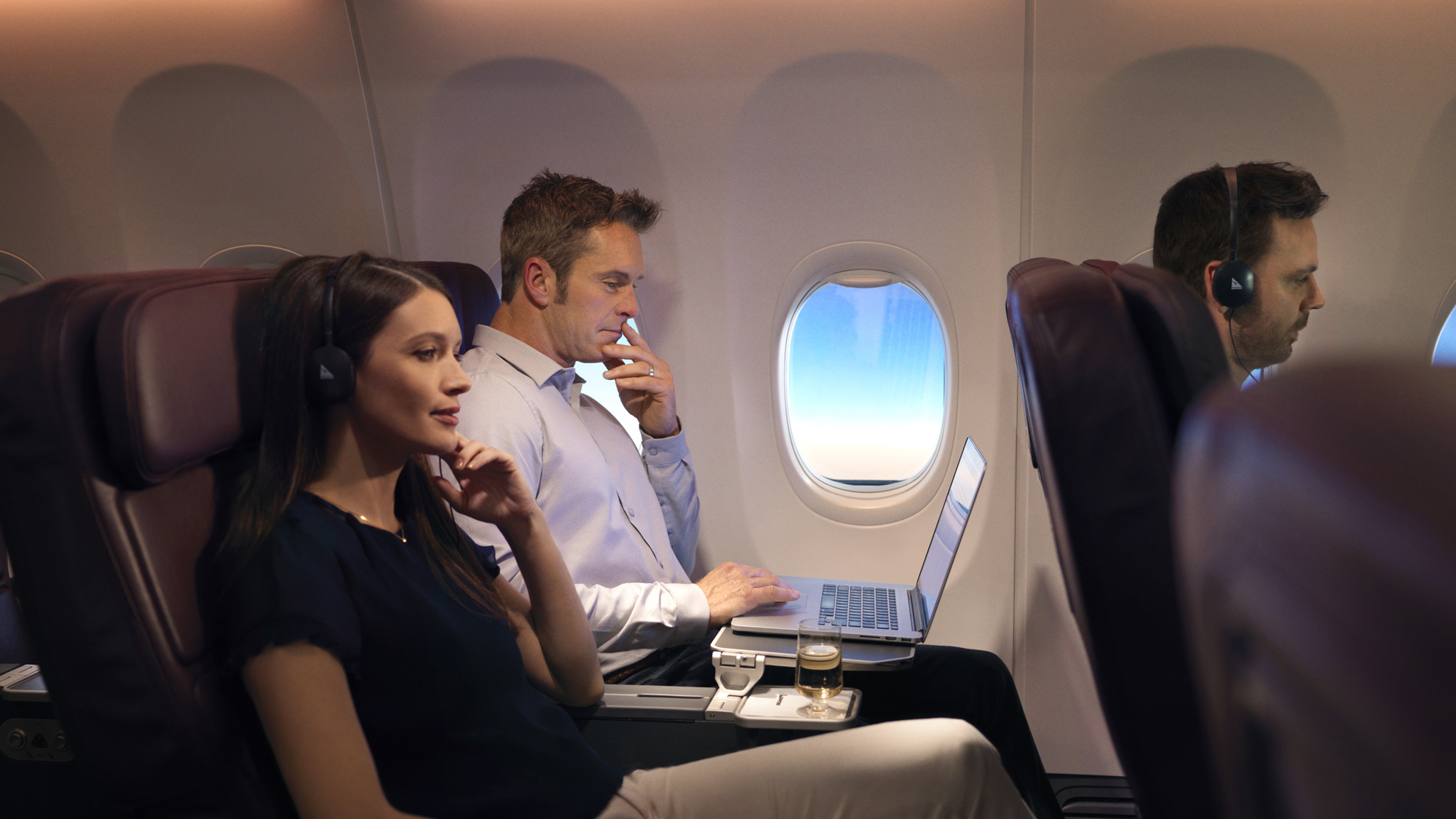 Summing up
Even if you don't quite have 1 million Qantas Points yet, a lot of the options in this guide are still doable with smaller balances. For example, if you're halfway there with 500,000 points, that's still enough to enjoy the full journey from Sydney to Perth onboard the Indian Pacific with meals, accommodation and activities over 4 days.
Perhaps, you'd rather spend 318,000 Qantas Points and treat yourself to a Business Class journey around the globe, or take a partner and enjoy the comforts of Business Class on a one-way trip from Australia to Europe.
If you're stuck for non-flight and train options, there's also the Qantas Rewards Store and using points on Qantas Hotels. You could certainly enjoy some luxurious stays – for example, a two-night all-inclusive package at the esteemed COMO The Treasury Perth is yours for 160,500 Qantas Points. That's chump change if you have 1 million points to dip into.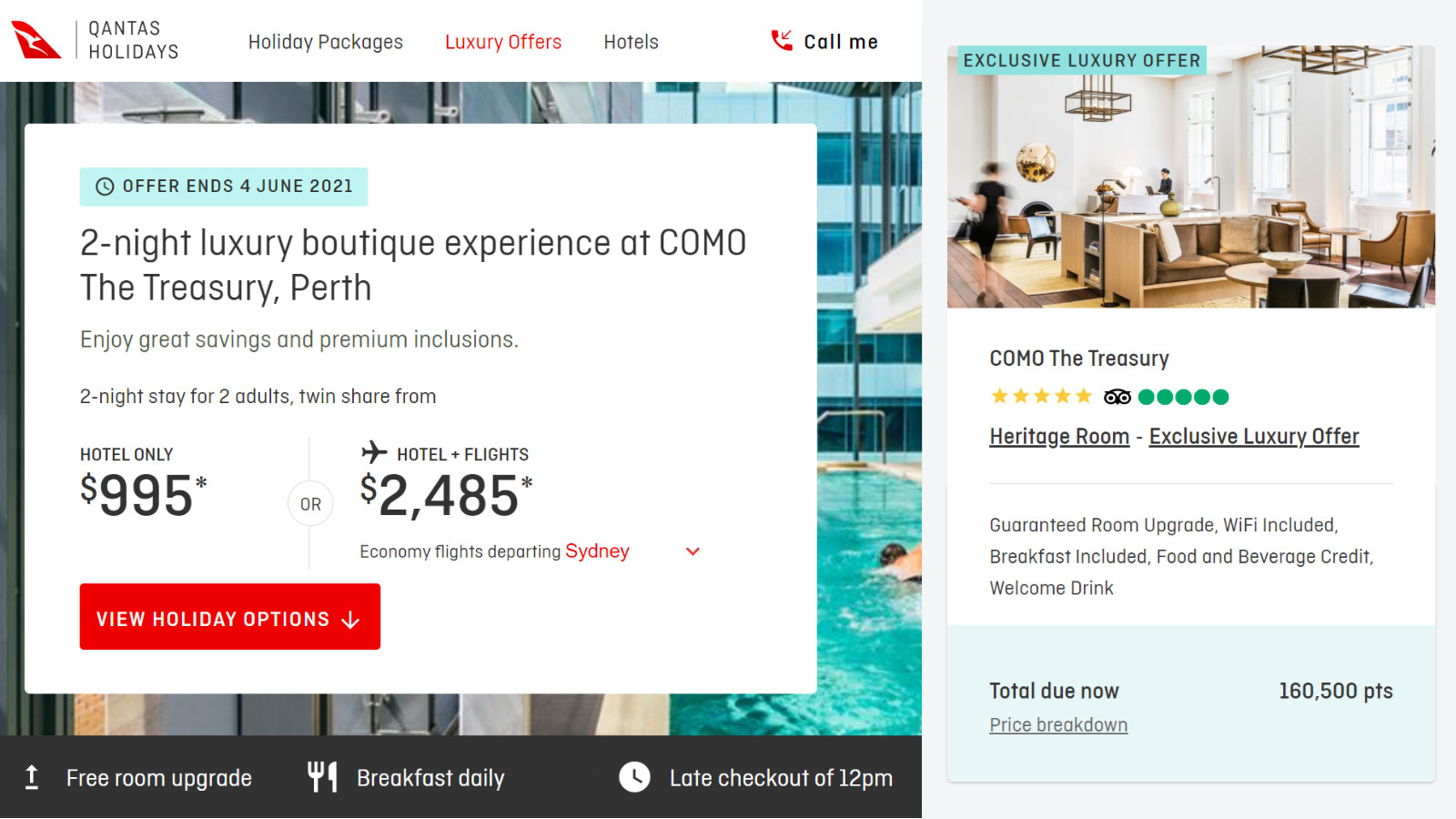 But consider that the same package can be purchased for A$995, giving you a return of 0.62 cents per point. Meanwhile, 160,000 Qantas Points is also enough to fly one-way Business Class on any Qantas partner airline to just about anywhere in the world. That ticket would likely be worth at least A$5,000 or more, giving you a much higher theoretical return of 3.15 cents per point.
That's why we're mainly focusing on flight rewards in this guide. With 1 million Qantas Points, the world is truly your oyster – but you might have to wait a few more years to experience the best on offer with overseas travel.
Are you a Qantas Points millionaire? How are you planning to treat yourself?
Travel in luxury with 1 million Qantas Points
was last modified:
October 19th, 2023
by