oneworld alliance member American Airlines has a special relationship with Qantas, much like Emirates does.
They have a joint venture (or joint business), which means that they coordinate fares, scheduling and frequent flyer benefits on each other's flights on routes between Australia and the US..
Recently, the US Department of Transportation approved the expansion of their joint venture—and Qantas Frequent Flyers will see improved benefits.
All changes came into effect on 1 October 2019.
What do I think of American Airlines?
I rank American Airlines smack-bang in the middle of the 11 US domestic airlines, so they're neither fantastic nor terrible (well, sometimes they can be).
I prefer to fly Alaska Airlines where possible. However, whilst you can earn and redeem Qantas Points for travel on Alaska Airlines, you won't earn any Status Credits (SCs).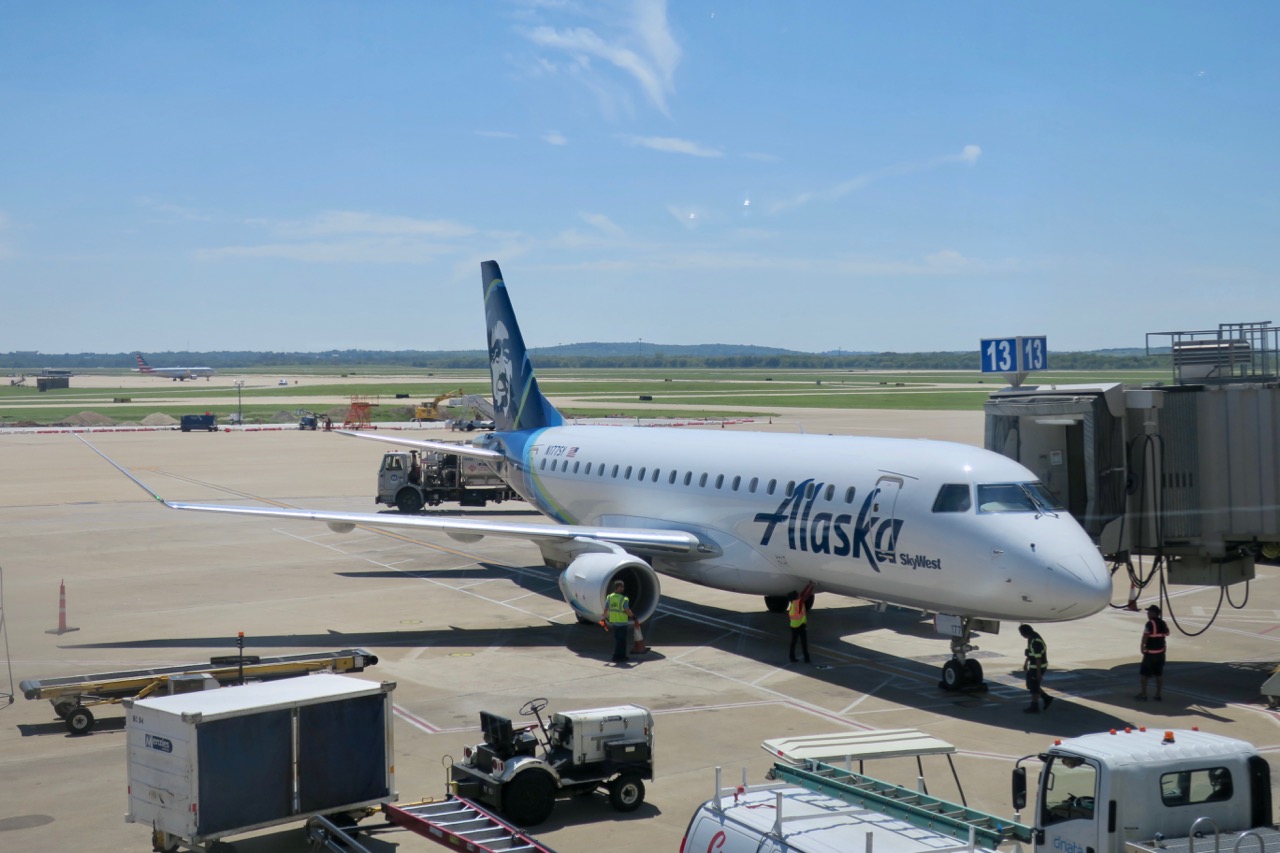 How many Qantas Points will I earn on American Airlines flights?
On Sydney – Los Angeles flights
This is the only Australian route that American Airlines currently operates flights on. (They also have a service between Auckland and Los Angeles.)
Let's look at the cheapest (Discount Economy) fares flying American Airlines from Sydney to Los Angeles one-way. Points earn will more than double from 1,875 to 4,500 points. These points are worth $85.50, according to our valuation of Qantas Points at 1.9c each.
Those flying in Business Class will see their earn rate jump a much smaller 44%, from 9,375 to 13,500 points.
On domestic US flights
There are no changes to points earn rates on domestic flights within the US. However, SCs are doubling in most cases—and that's explained below.
How many Qantas Status Credits will I earn on American Airlines flights?
Status Credits earn rates are simply returning to the levels seen before Qantas cut them in half in 2017. This was in response to the Department of Transportation rejecting the expansion of the joint venture at that time.
On Sydney – Los Angeles flights
Now, with the joint venture approval, you'll again earn 45 SCs on a one-way Discount Economy ticket from Sydney to Los Angeles (previously 20). In Business Class, it will go back up to 180 (from 90).
On domestic US flights
SCs earn rates for flights within the US are also doubling in most cases.
For example, on a Discount Economy ticket from Los Angeles to Las Vegas, you'll now earn 10 rather than 5 SCs.
On a Business Class flight from San Francisco to New York, you'll earn 100 SCs instead of 50.
Ad – Scroll down to continue reading.Minimum spend, terms & conditions apply.
How do earn rates on American Airlines compare to flying on Qantas?
Qantas Frequent Flyers will now earn as many points when they travel to the US with American Airlines as they do when they travel with Qantas.
Which new American Airlines routes have become Qantas codeshares?
50 more American Airlines routes from Dallas/Fort Worth and Chicago will now carry a QF flight number.
For example, say you're getting off Qantas' flight from Sydney to Dallas/Fort Worth and connecting onto a destination like Charleston or Vail. That domestic flight will now be a QF codeshare.
Passengers trying out Qantas' new Brisbane – Chicago service from April 2020 will be able to connect onto a QF-codeshare American Airlines-operated flight to airports like Boston, Miami and New York.
Summing up
This isn't as big a news as Qantas is making it out to be.
Yes, Status Credits earn rates are increasing on all American Airlines flights. However, that's only to the levels that Qantas previously had them at before it expressed its 'disappointment' with the rejection of the joint venture's expansion in 2017.
You'll now earn significantly more Qantas Points on American Airlines' Sydney to Los Angeles service, especially in Economy Class. That's a win.
However, there are no changes to points earn rates on domestic US flights. Given that, if I were someone who wasn't worried about earning Status Credits, I'd aim to fly Alaska Airlines instead of American Airlines.
You can check the Qantas Points and Status Credits earn rates for your upcoming American Airlines flight on this page.
Related articles
You'll now earn more Qantas Points and Status Credits on American Airlines flights
was last modified:
February 17th, 2022
by