On the surface, these changes do not look good for travellers but if you look at the bigger picture, it may just be smoke and mirrors.
Look at the context first
At the end of the Obama Administration, the US Department of Transportation (DOT) rejected an expansion of the Qantas-American Airlines joint venture, which has no real benefit for consumers but does for the two airlines.
Now that the more business-friendly Trump Administration is in town, one might propose that the airlines are flexing their muscles to encourage the DOT to reconsider.
My prediction: although negative on the surface, these changes might not actually stick around. I could be wrong, however.
American Airlines removes First Class from Sydney and temporarily suspends Auckland service
After launching service to Sydney in December 2015, AA is switching from larger Boeing 777-300ER with 8 First Class and 52 Business Class seats to a much smaller Boeing 787-9 with no First Class and almost half (30) the Business Class seats from November 2017.
The First Class-enabled 777 will then be redeployed on the Dallas – São Paulo route (weird choice given the state of the Brazilian economy.)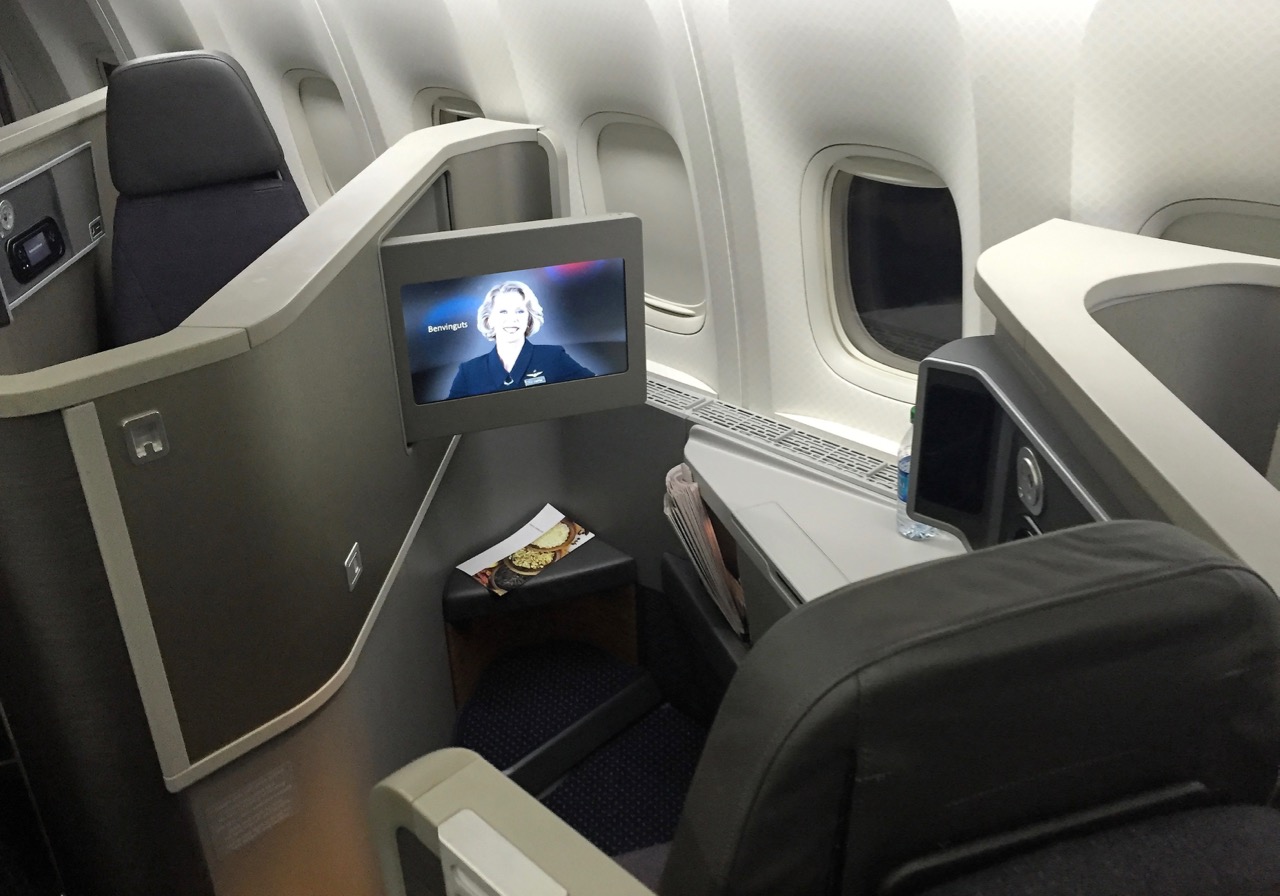 You'll find the same Business Class seat on the 787-8 as Keith did on this 777-200 Transatlantic flight but the 787-9 features a different reverse herringbone seat
This is bad news for those wanting a First Class experience on this route (leaving only Qantas to fill the void) but to be honest it's not like AA really releases any premium cabin award seats on its Transpacific routes anyway.
However, if you can find an open Business Class seat, using your Qantas Points on American Airlines is a really good option as fuel surcharges are not applied.
Across the Tasman, between August and October, there will be no Boeing 787-8 service from Auckland but then from October, they will increase capacity to the larger 787-9.
Qantas halves Status Credits earn rates on American Airlines flights and AAdvantage does something similar
On both AA's Sydney – Los Angeles service and AA flights within North America, you'll now earn half as many Qantas Status Credits for travel from 1 May 2017.
For example, if flying in AA's Business Class from Sydney to Los Angeles before the changes, you'll earn 180 SCs; from 1 May 2017, you'll only get 90 SCs.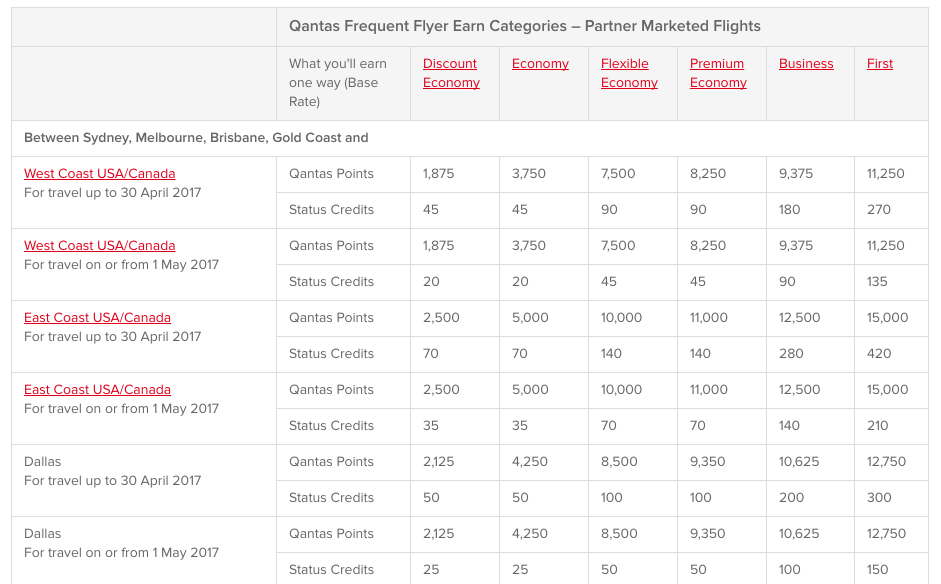 This applies across all cabins, so if you're flying Economy coast-to-coast across the US, you'll now only earn 15 SCs instead of 25 (well, it's almost half.)

Note that there is no change to the actual Qantas Points earned on these flights, just the Status Credits.
AAdvantage has also reduced earn rates for some Economy and Premium Economy fare classes on Qantas flights from 1 May 2017.
Summing up: what should you do?
If you are chasing Qantas Status Credits and have travel planned on American Airlines flights, you'll have to swallow these changes
If you are booked on an American Airlines First Class flight from Sydney from November 2017, contact the airline to discuss your options
If you are booked on an American Airlines Business Class flight sometime this year, there really isn't much of a change for you
If you are booked on a Qantas or American Airlines flight and want to maximise your earning potential, you may want to consider Alaska Airlines Mileage Plan as an alternative – our guide to how to choose which program to credit your points to may help
As I said before, let's see if these changes actually stick around…
What is your take on what Qantas and American Airlines are doing? And how will it affect your travel plans?
Tip of the hat to One Mile At A Time and View From The Wing.
American Airlines cuts First Class to Sydney and Qantas halves Status Credits on AA flights
was last modified:
June 21st, 2019
by