Editor's View: Virgin 2.0 unveiled, but will it work?
Posted:
November 28, 2020 - 9:00 am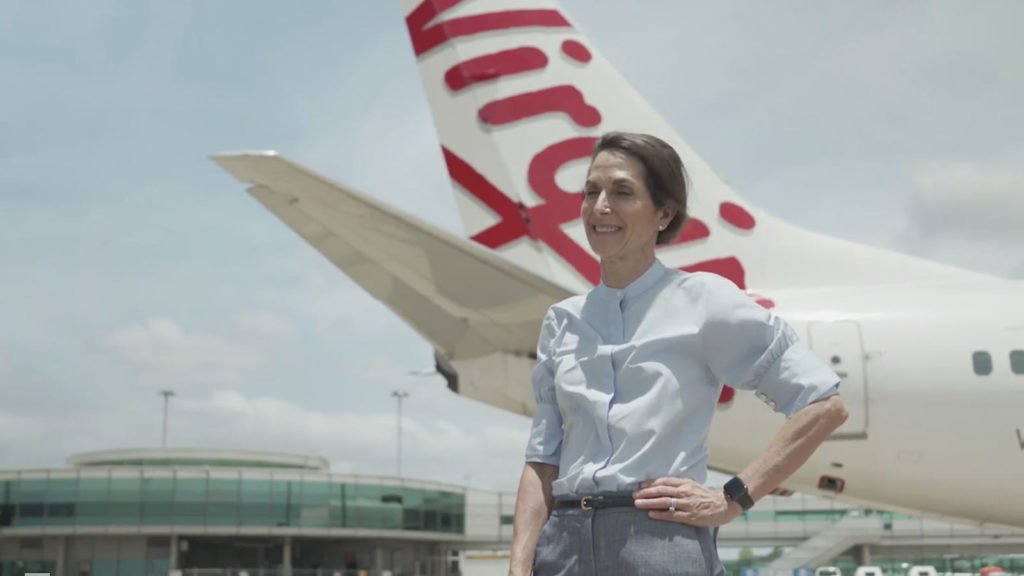 What we'll be covering
The veil has been lifted, at least partially, on the new Virgin Australia ("Virgin 2.0"), a mid-market 'hybrid' airline that promises to provide customers a better service at a great-value price.
But will this new strategy work? This Editor's View takes a look at Virgin's new path forward, along with its strengths and risks.
How did Virgin get itself to this point?
I have frequently cited Virgin Australia's past, from its beginnings as Virgin Blue in 2000 to the present day, so I will not recount its full history again here.
Over the past number of years, Virgin began to follow a pattern of posting consistent losses, while simultaneously achieving record revenues. This discrepancy was largely a result of unchecked expenses, allowed to reach unsustainable levels that year on year, robbed the airline of its ability to generate profits and a return to shareholders.
In recent times, a greater proportion of these expenses were funded from debt, pushing the airline's debt levels to over $7 billion at the time of the carrier's entry into voluntary administration. This level of debt allowed no buffer for a black swan event like the COVID-19 pandemic.
The voluntary administration process resulted in a seven-month process to find a new buyer for the airline, with many bidders vying for the honours of running Australia's second airline. Eventually, it was Bain Capital that won the day, fending off challenges from other private equity outfits and unsecured bondholders alike.
What is the new plan for Virgin Australia?
Bain Capital has stated that they wish to transform Virgin Australia into a mid-market 'hybrid' airline that would sit in between the full-service Qantas and budget carrier Jetstar. As we've previously outlined, the airline does appear to be more closely positioned towards the former full-service Virgin Australia than its budget predecessor Virgin Blue.
The main points of the revised plan include:
Retention of Business Class, Economy X and Economy seating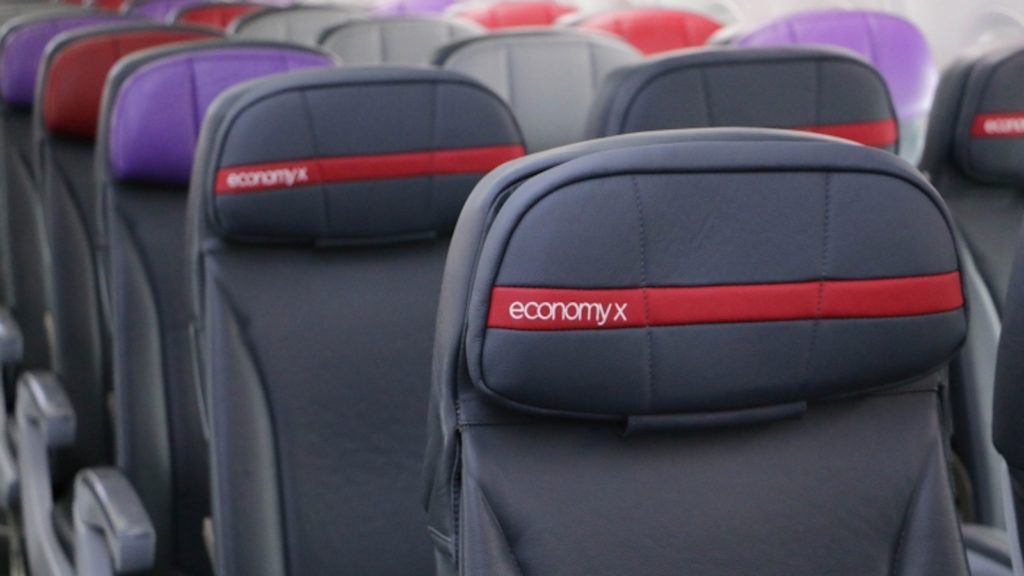 A full review of the Business Class with a new offering to commence in early 2021
'Buy on Board' menu to be introduced in Economy to replace complimentary snacks
Retention of some 'frills' such as complimentary baggage and coffee, tea or water for all fares
Re-opening of all current lounges in mainland capital cities and the Gold Coast, with the exception of Darwin and possibly the 'under review' Canberra lounge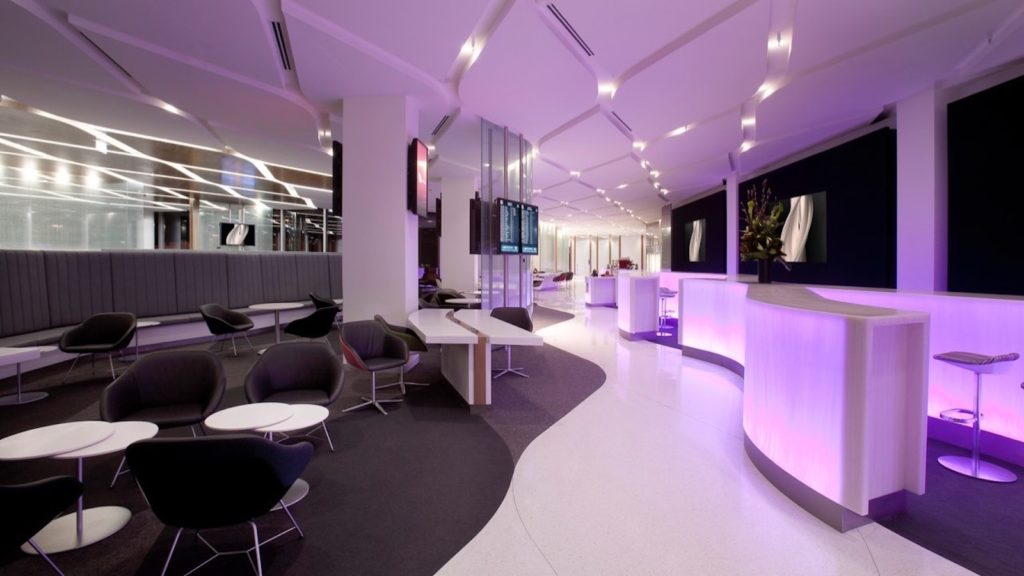 Technology upgrades, including investment in self-service facilities and an integrated website and app for both Virgin Australia and Velocity Frequent Flyer
No changes to the Velocity Frequent Flyer program, including the number of points required to redeem for redemptions. The airline has also promised that there would be exciting new partners in 2021.
The future of long-haul international operations remains to be seen for now, but there are indications that long-haul operations are still on the drawing board for Virgin Australia.
Long-haul international operations are an important part of the Virgin Australia business. However, given current international travel restrictions, the airline will continue to suspend flights to Los Angeles and Tokyo with the intention to recommence and grow long-haul flights when sufficient demand returns.

Virgin Australia website, COVID-19 (Coronavirus) Customer Hub
We expect to get some more clarity on this sometime next year, especially with regards to flights to Los Angeles and Tokyo (Haneda).
Ad – Scroll down to continue reading.Minimum spend, terms & conditions apply.
Why we should be optimistic
Targeting the mid-market makes sense. Neither Qantas nor Virgin Australia Groups specifically targeted this segment of the market through their mainline brands or via their budget carriers Jetstar and Tigerair respectively. The gap in centre is there for the taking, with Bain Capital and from 1 March 2021, Rex Airlines, looking to swoop in and capture this market.
But hang on, didn't Virgin already pursue a mid-market strategy around a decade ago under its previous iteration as Virgin Blue? And didn't I argue that this was an abject failure in a previous Editor's View, Virgin Australia v2.0 full-service or LCC? Why only one of these makes sense?
Whether a mid-market strategy is likely to succeed hinges on two main factors. What is exactly meant by a hybrid 'mid-market' airline and how much infrastructure is already in place to execute this strategy in an efficient and capital-lite way. It is on these two factors that I give nuance to my argument.
Unlike Virgin Blue's shift from a budget-carrier into a centre of the road, hybrid airline, a shift that would redefine Virgin Blue as a 'New World Carrier' ("NWC") Virgin Australia 2.0 makes this shift from a completely different starting position, which I will touch on later.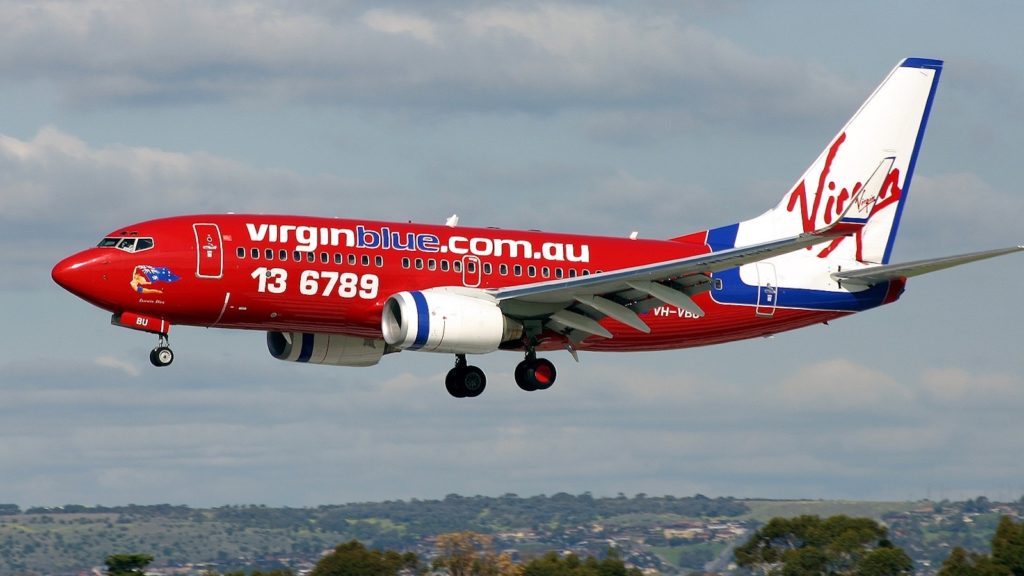 It should be noted that NWC strategy was destined for failure, with the objective, and even the definition of the concept eluding most of the Executive and Senior Management ranks with Virgin Blue
Taken from the book about former CEO John Borghetti's time at Virgin titled "Game Changer – How John Borghetti changed the face of aviation in Australia" by Doug Nancarrow:
By the time Borghetti arrived in Virgin Village, the tag (New World Carrier) had lost most of its currency. When no one (within the executive committee) could spell out for him exactly what the business model entailed, he succeeded in having it permanently sidelined.

Page 113.
Without a clear objective, the writing was on the wall. Contrast this with the strategy being adopted by Bain Capital, one that at the very least is clearly defined with an end objective in mind. A strategy that targets leisure, business and corporate customers who are after some premium trimmings at a great value, but are willing to forgo some of the upscale comforts normally found with full-service airlines.
Bain is well on their way to offering competitively low prices, having taken advantage of the voluntary administration process to slash their cost-base and renegotiate unfavourable service contracts.
But in terms of capturing that centre-ground, the starting position for new CEO Jayne Hrdlicka under Virgin 2.0 is considerably more advantageous than that faced by former CEO John Boghetti in 2010.
Firstly, much of the required 'upgraded' infrastructure to that of a low-cost carrier ("LCC") model is now in place due to the large capital investments made by the airline's previous shareholders.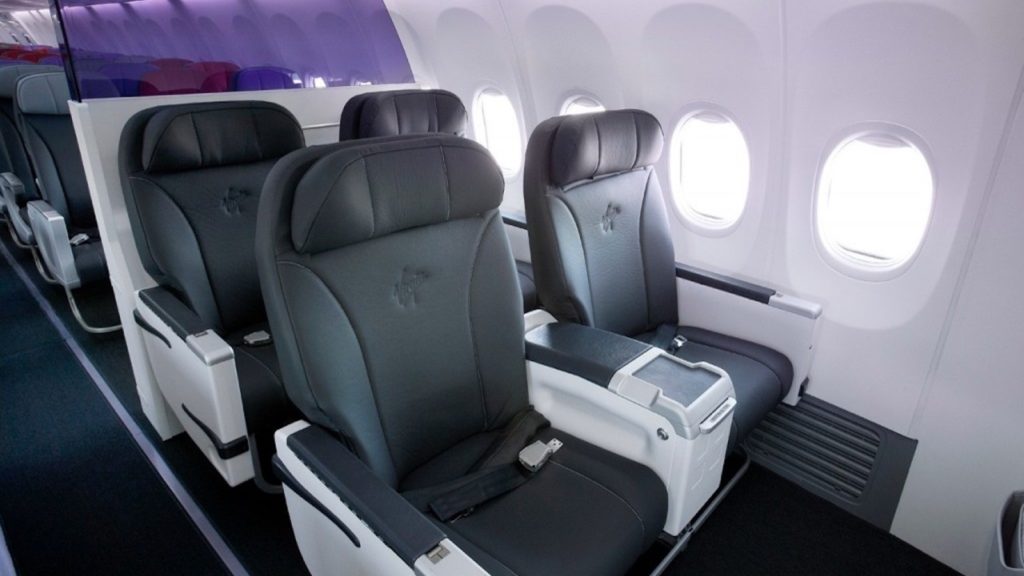 Some of this infrastructure inherited by Ms Hrdlicka include:
Business Class seats across the entire remaining Virgin 2.0 fleet
Airline lounges in all major ports
IT infrastructure that allows for complex itineraries including codeshare and interline arrangements (Virgin Blue upgraded their reservations systems in 2010 from Navitaire to Sabre)
Upgraded frequent flyer program including expanded benefits such as a Platinum tier, increased international airline partners with reciprocal frequent flyer benefits and expanded earning and redemption opportunities
A profitable regional network through an established subsidiary, Virgin Australia Regional Airlines
A modern fleet of 737 jets.
John Borgehtti could only have dreamed of inheriting this starting position.
With the above infrastructure in place, the shift to the centre actually represents a cost-reduction for Virgin 2.0, in contrast to a massive capital injection that was required to shift Virgin Blue from its LCC roots to the centre-ground. And given Virgin 2.0's apparent definition of a 'hybrid' airline, one that still maintains many (but not all) full-service features, the shift is not as great as that needed to push Virgin Blue out of the LCC mould. This invariably increases the likelihood that the strategy will be profitable for Virgin 2.0 in a way that it never really was for Virgin Blue.
Bain has been quite fortuitous in this regard. Being cashed up in a time of crisis is never a bad thing, and there are plenty of opportunities to purchase investments at a great price for those that are game. And buying an airline during a global pandemic that grounded all airlines globally is about as game as you can get.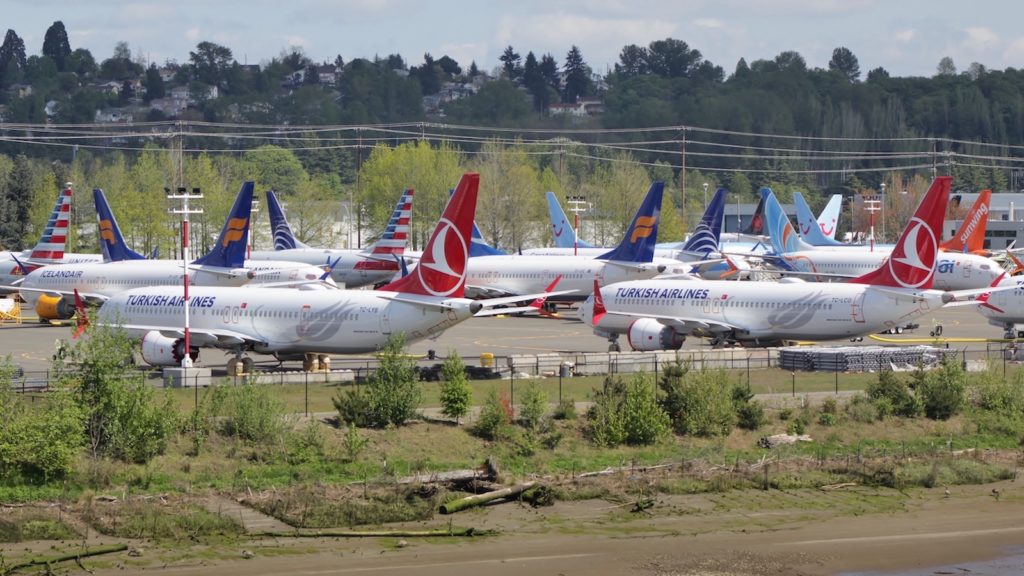 But there are risks…
The centre-ground in Australian aviation has gone from untouched pre-covid to much-loved now, with both Virgin Australia and regional carrier Rex looking to take a stranglehold of this segment of the market. And here lies one of the risks to Virgin 2.0's plan.
While historically a small airline that was an Ansett subsidiary, it would be foolhardy to dismiss Rex as anything but a legitimate threat to the incumbent players, especially Virgin Australia, given the similarities in their intended strategies. Rex also holds a dominant position in very profitable regional routes, which will not only provide ongoing funds for the future expansion of its network but also be attractive to many regional travellers looking to connect through to larger cities.
Execution risk also hangs over Virgin 2.0. The airline is currently balancing the need to cut 'fat' out of the business while maintaining a product that will appeal to its target market. Examples of such risk include where exactly to set the Business Class experience, which is currently undergoing an end-to-end review of the product. The signature Luke Mangan menu might be out, but how far should the shift in catering be? And what about products such as in-flight entertainment and wi-fi? Should they be free or chargeable, and should the current service providers be retained or switched? Get these decisions wrong and it might be hard to get disaffected travellers back.
It was likely a relief for many that there were no announced changes to the Velocity Frequent Flyer program. But remaining the same is not a recipe for clawing a greater 'share of wallet' from the travelling public in addition to enticing more of them onto Virgin planes, with an anticipation that they will receive a valuable reward if they remain loyal to Virgin.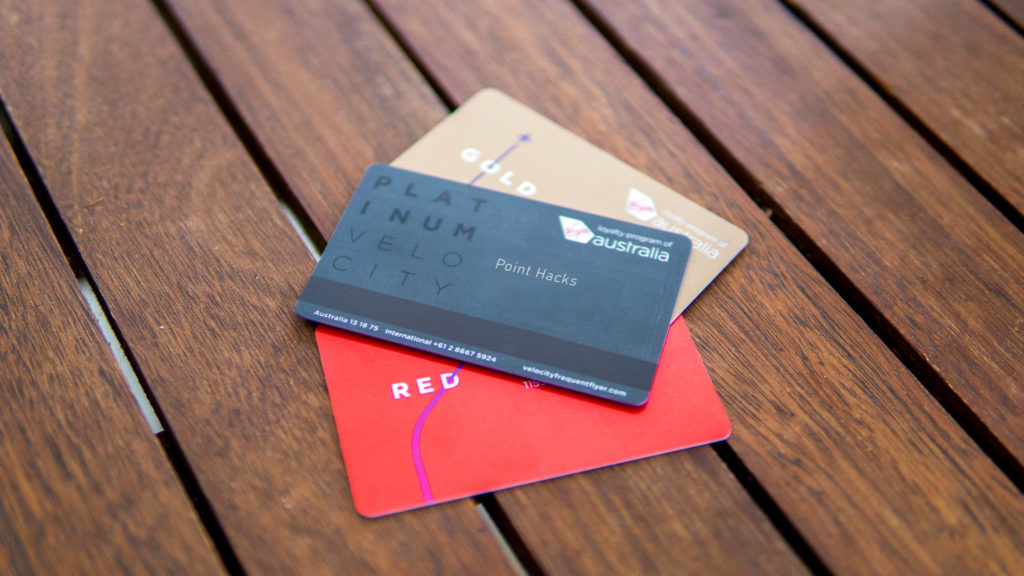 On this score, Virgin has a bit of catching up to do, with Qantas Frequent Flyer not only being the largest program in Australia, but also one that provides a plethora of earning and redemption opportunities, and a unique way of continually providing unique benefits to members to ensure they remain engaged. A good example is this week's announcements on a further 12-month extension to status by taking just one Qantas flight and a status challenge that gifts Gold status to members who earn 100 status credits within 90 days.
And finally, the same issue that caused headaches for Virgin Blue could well rear its head again for Virgin 2.0. And that is the competitive reaction from the Qantas Group. Virgin along with Rex, may well find themselves squeezed in a pincer movement where Qantas provides benefits and perks that will appeal to the corporate and business traveller, while Jetstar offers unbeatable low-fares to attract the budget leisure traveller, with Virgin and Rex left to battle for the remainder of the market. The head-start that Virgin 2.0 has in terms of infrastructure and capital, however, should be enough to fend off such moves in a way that Virgin Blue struggled, thereby going a long way to mitigate this risk.
Summing up
Virgin Australia is entering a brand new chapter of its 20 year long history, and while the market might be deflated at present, a likely release of 'pent up' demand is sure to ensue over the coming months and years. Virgin 2.0's recent shift in strategic focus is setting itself up to take full advantage of this expected recovery.
Whether the Bain plan will be successfully executed is far from certain. If there's one thing we've learned from 2020 is to be prepared for the unexpected, and this may well be the case for the next few years. But Bain is starting from a position of relative strength, and in my view, Virgin 2.0 will very likely rise to be a successful, profitable airline from the ashes of COVID-19.
Check out the other Point Hacks Editor's View articles here →
What are your thoughts about Virgin Australia's shift to the centre? Comment below.
Editor's View: Virgin 2.0 unveiled, but will it work?
was last modified:
August 25th, 2023
by