Virgin Australia unveils new Domestic Business, Economy Class
Two jets will sport Virgin's new seats initially, with more to come if the trial is a success.
Posted:
November 11, 2021 - 3:49 pm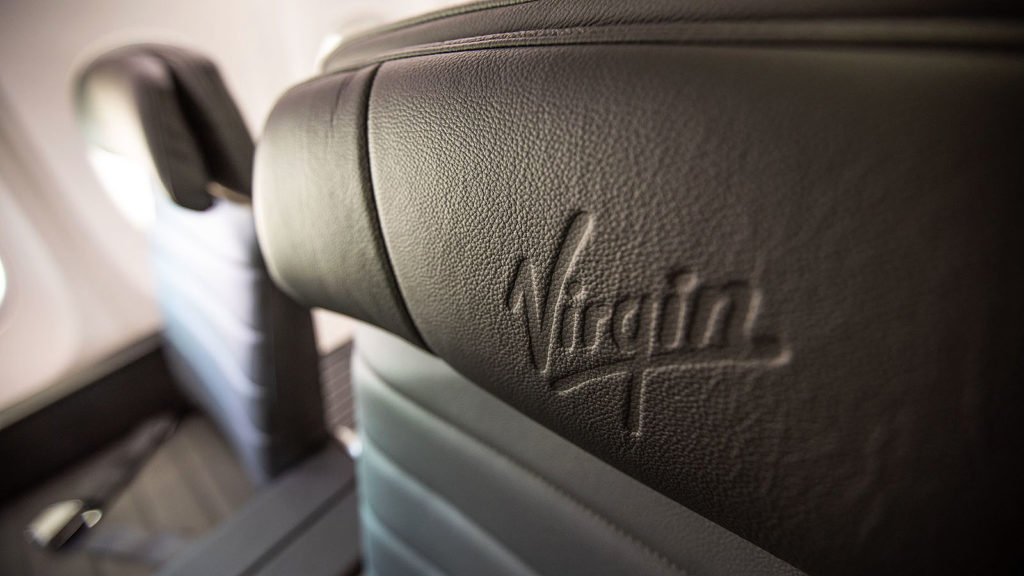 What we'll be covering
Virgin Australia is bringing fresh new Business Class and Economy Class seats to the domestic skies. At first, these feature on just two of the airline's Boeing 737-800 jets. But after frequent flyers have given feedback, these 'prototype' seats may be rolled out further.
Business Class boasts big improvements such as the introduction of leg rests, and a more generous recline. In Economy X and Economy Class, expect improved storage options and new tablet holders.
Virgin Australia is committed to being a customer-led business, so once we receive feedback from our guests and crew, we'll consider implementing elements of the new design as our fleet grows.
We're looking forward to seeing how the new design will influence our fleet moving forward as we continue to expand our fleet and network as the market recovers.

– Paul Jones, Virgin Australia Group Chief Customer and Digital Officer, 11 November 2021
Here's what you'll find if one of Virgin Australia's newest jets arrives at your boarding gate.
Virgin Australia's new Business Class seats
Virgin Australia's new Business Class layout still offers eight seats. In an improvement over the airline's mainstay cabins, however, each passenger can recline seven inches further. That's sure to keep you comfortable on longer flights, such as east-west or to the Top End.
That's complemented by the introduction of customisable legs and footrests. Virgin Australia's rival Qantas has long offered these in Business, so it's nice to see Virgin keeping up with the competition. Also new is a front-facing storage cubby, and a high-powered USB charging port.
A central cocktail table remains a staple of Virgin Australia's new Business Class. It gets a fresh design, with an additional beverage tray emerging from that centre console. Tray tables also gain built-in device holders, to keep your movie playing during mealtime.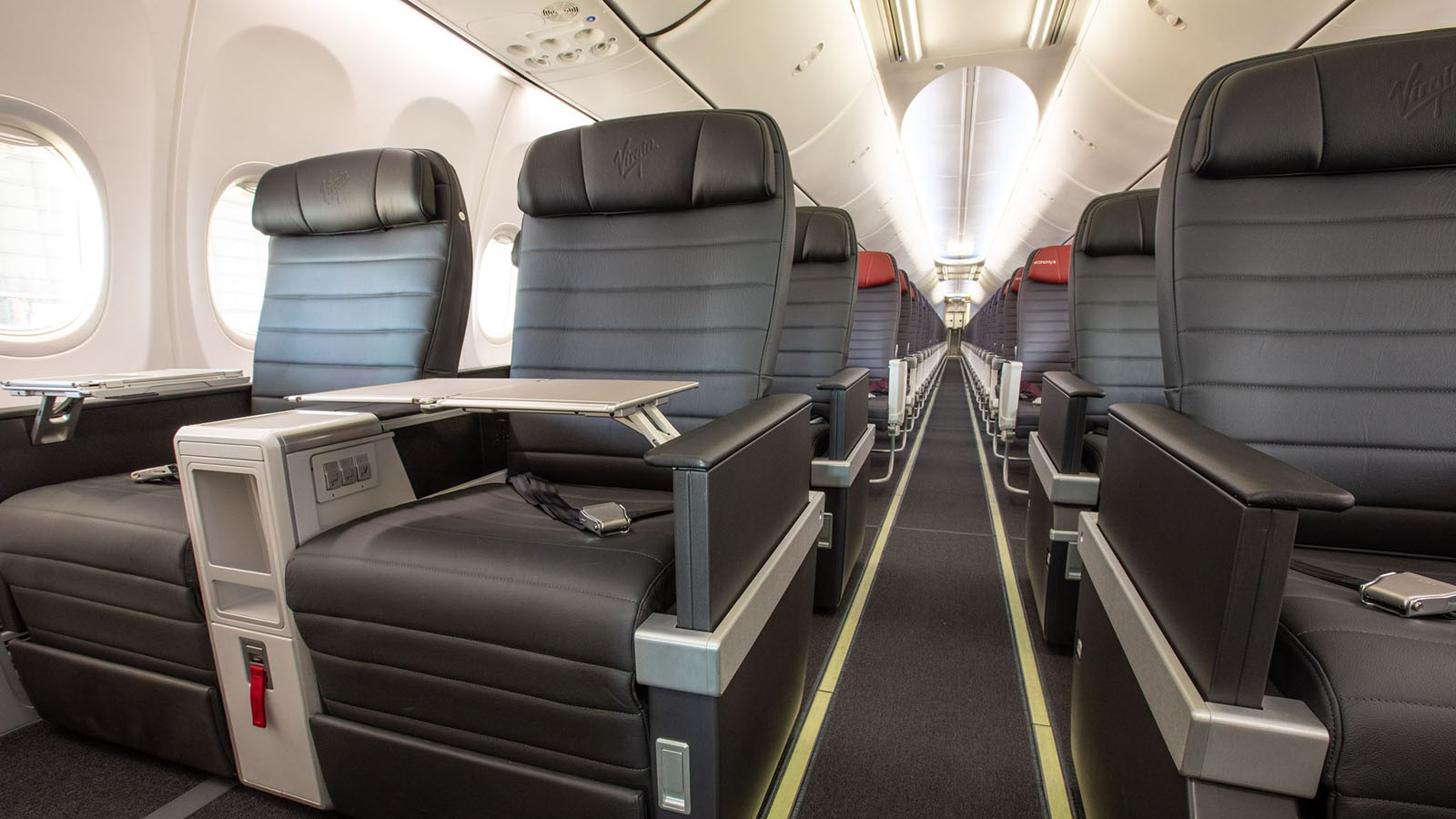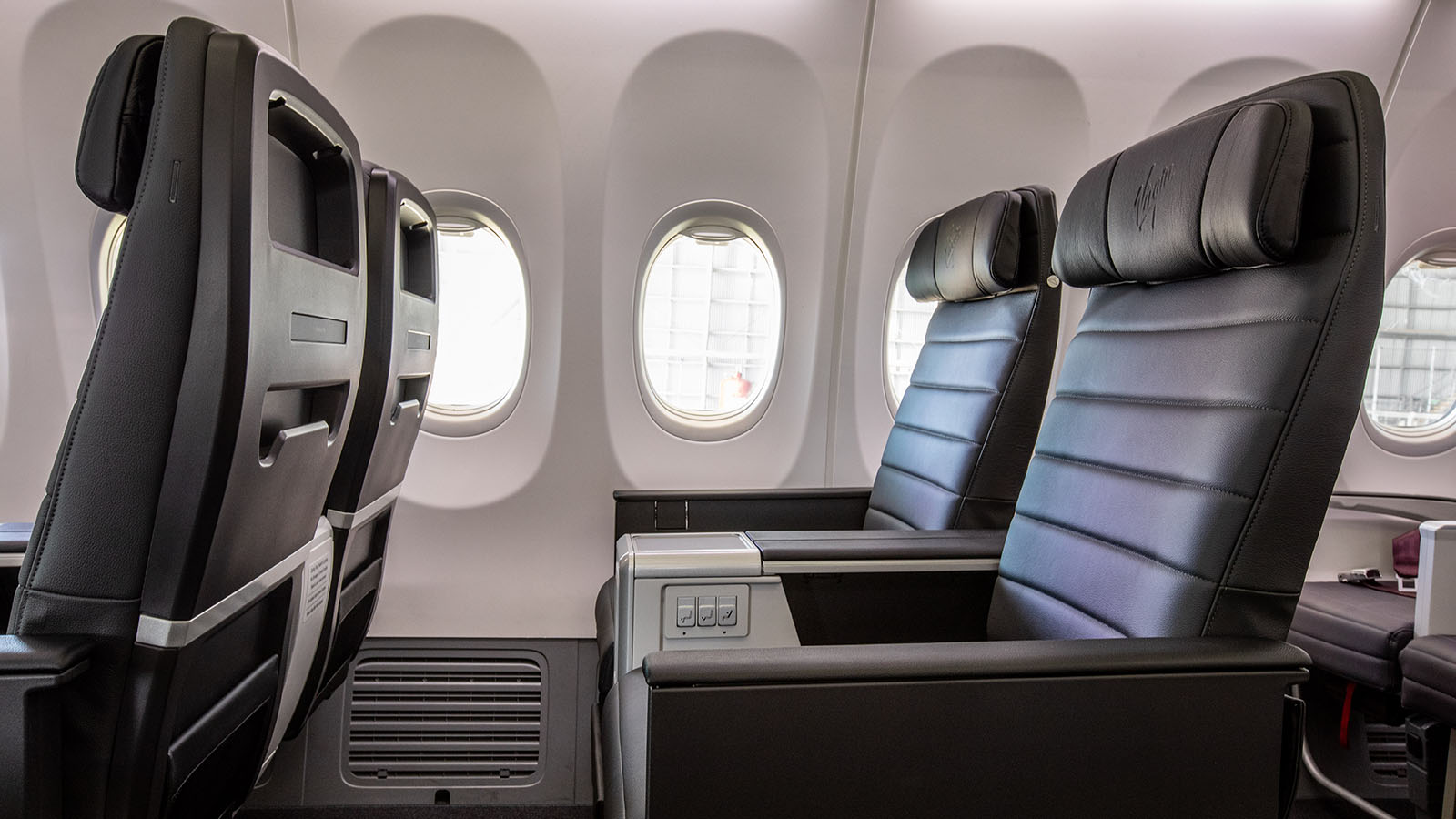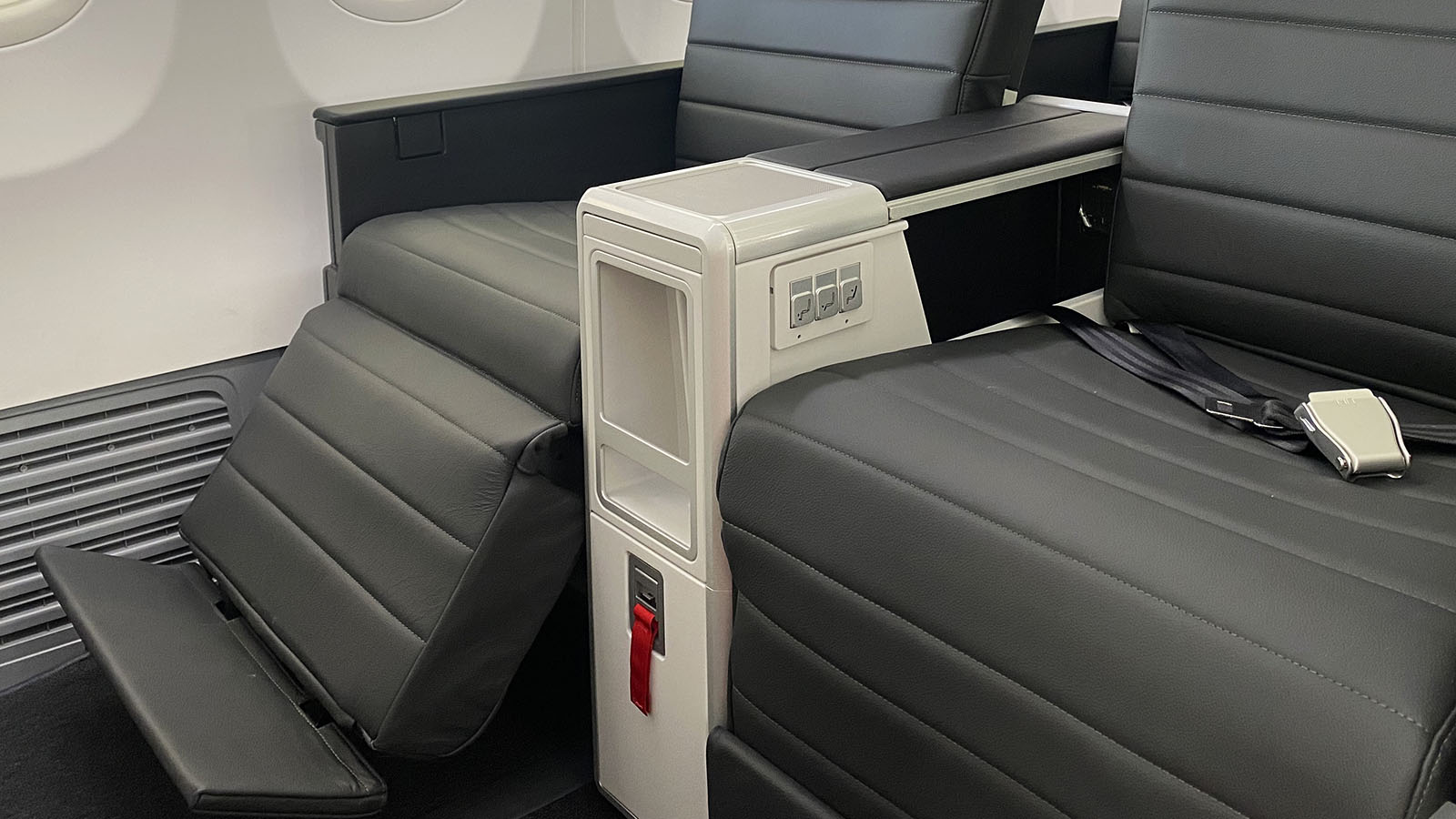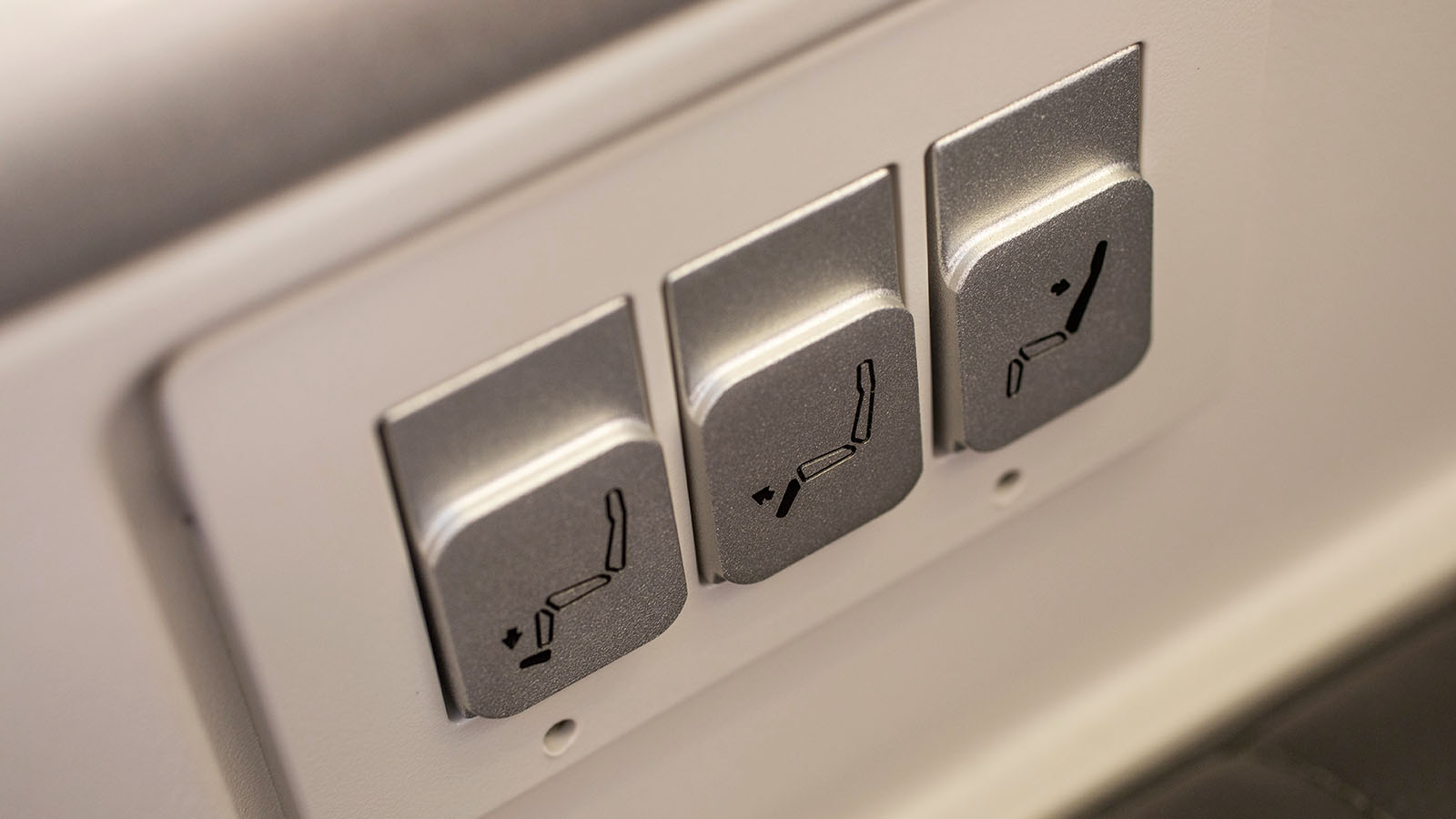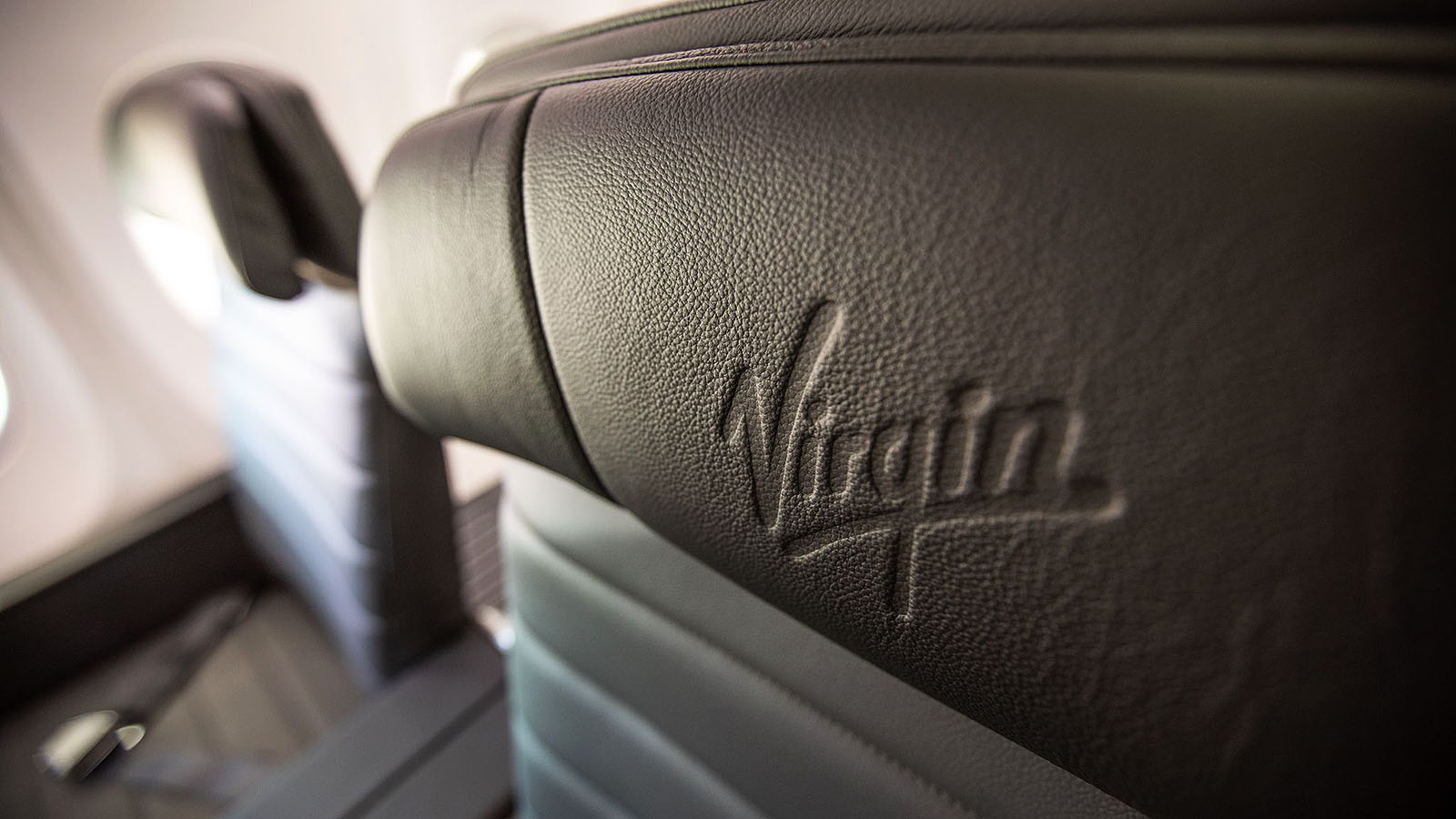 Ad – Scroll down to continue reading.Minimum spend, terms & conditions apply.
Virgin Australia's new Economy X seats
Booked Economy Class but need a little more legroom? Economy X is the answer, with Virgin Australia's newest planes bringing improvements in these extra-legroom rows, too.
For starters, the changes in Business Class see the removal of the bulkhead wall that normally resides in front of row three. This means passengers in the front row of Economy X will now be able to store items at their feet during take-off and landing.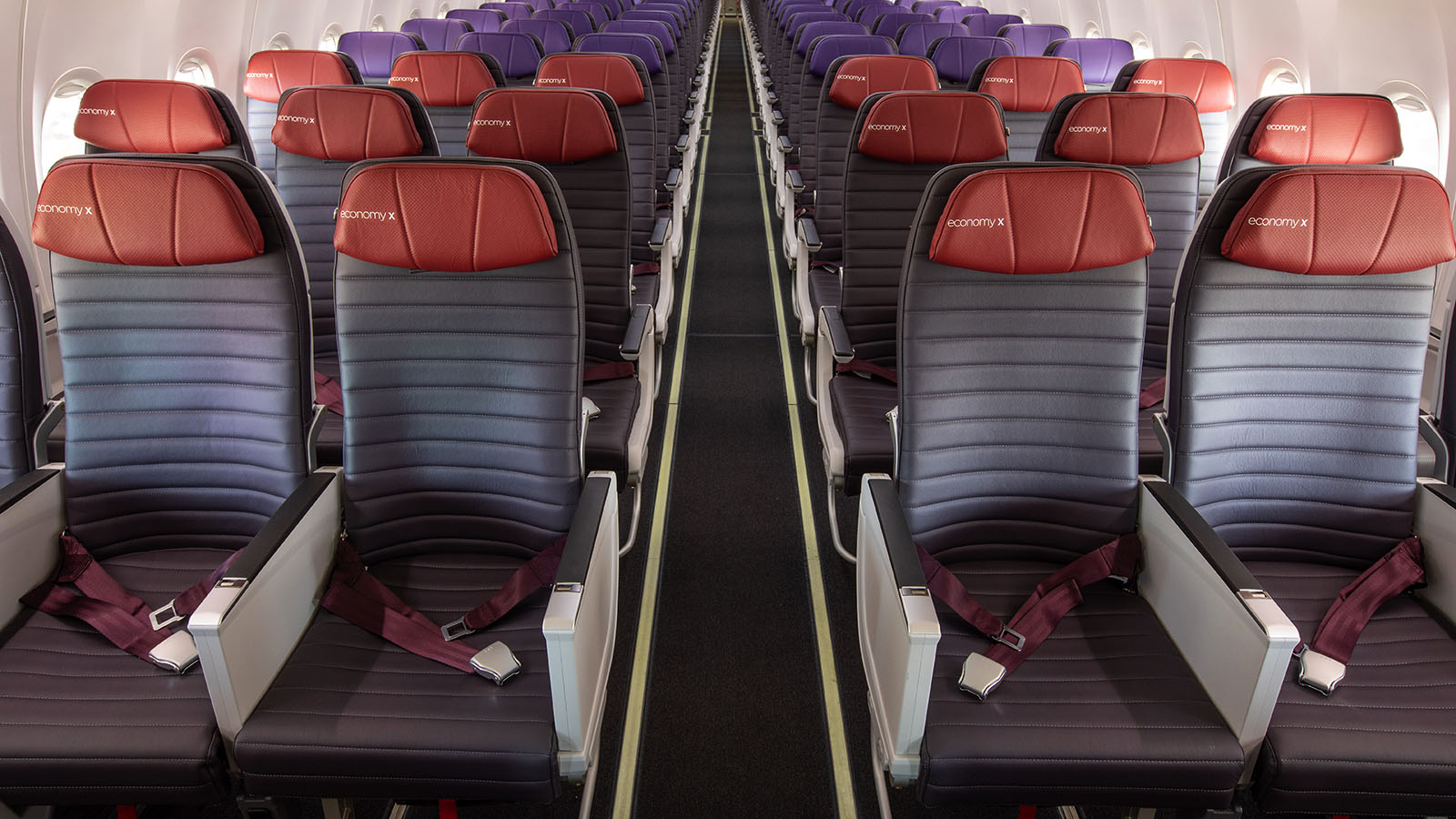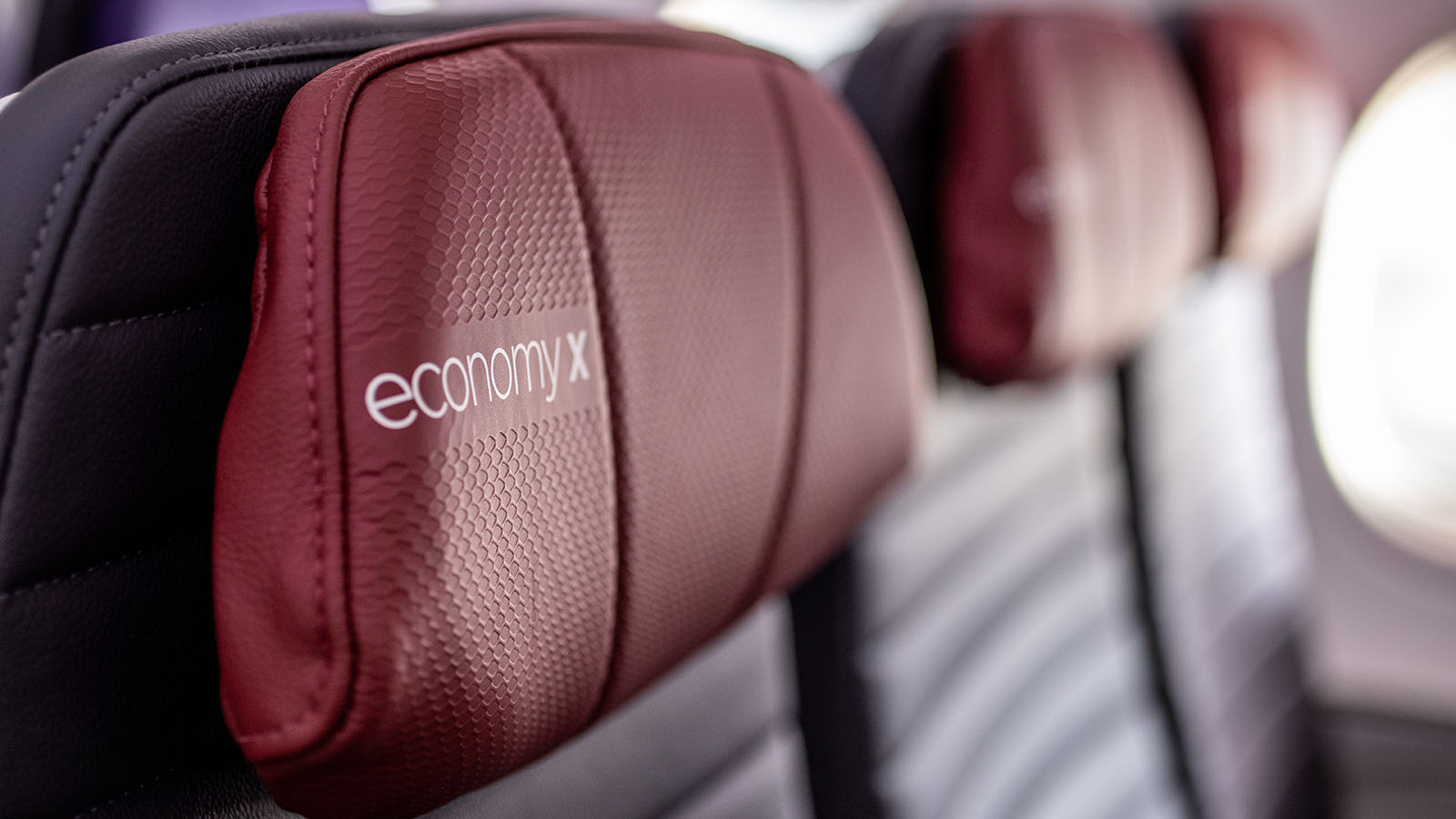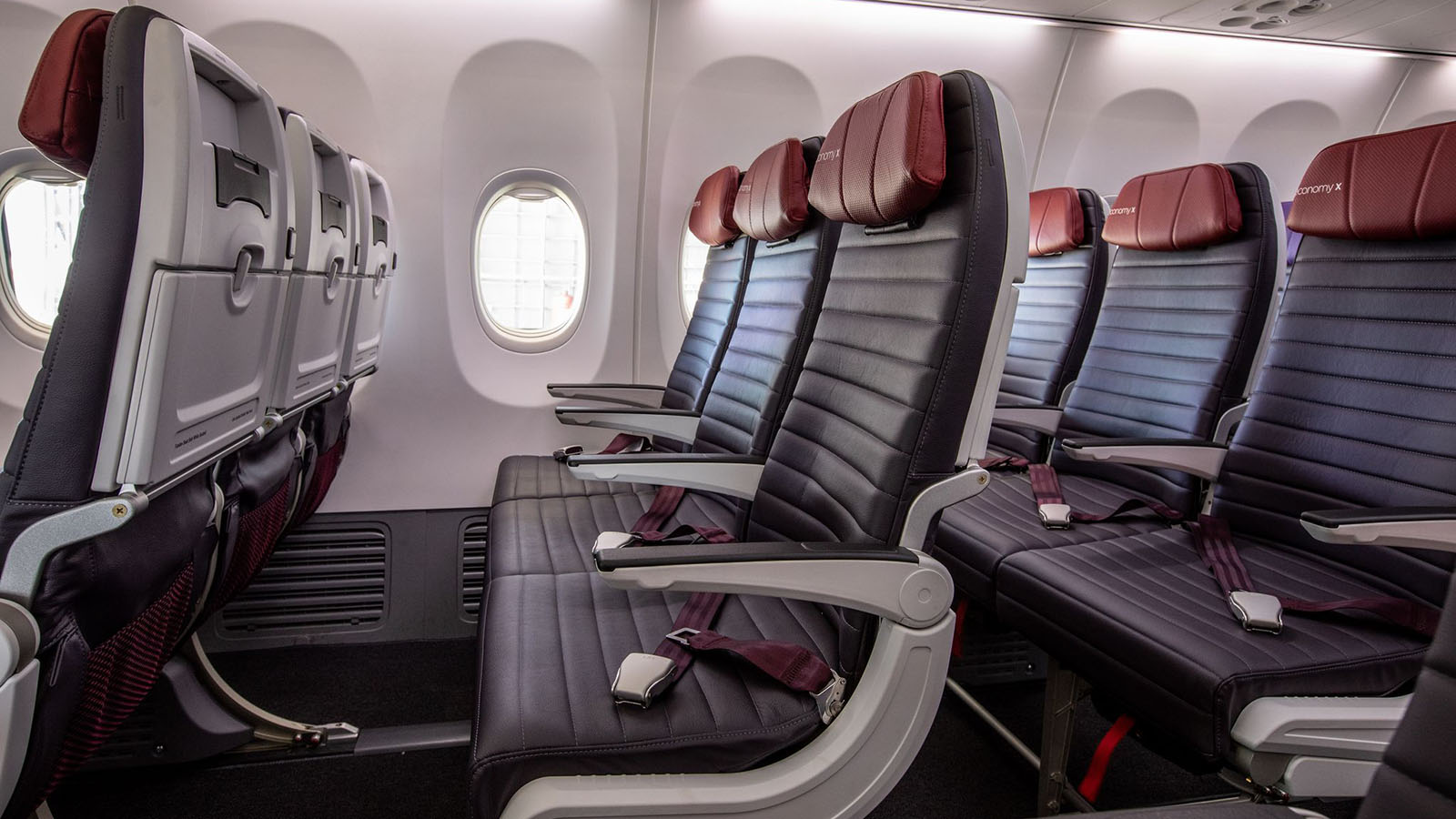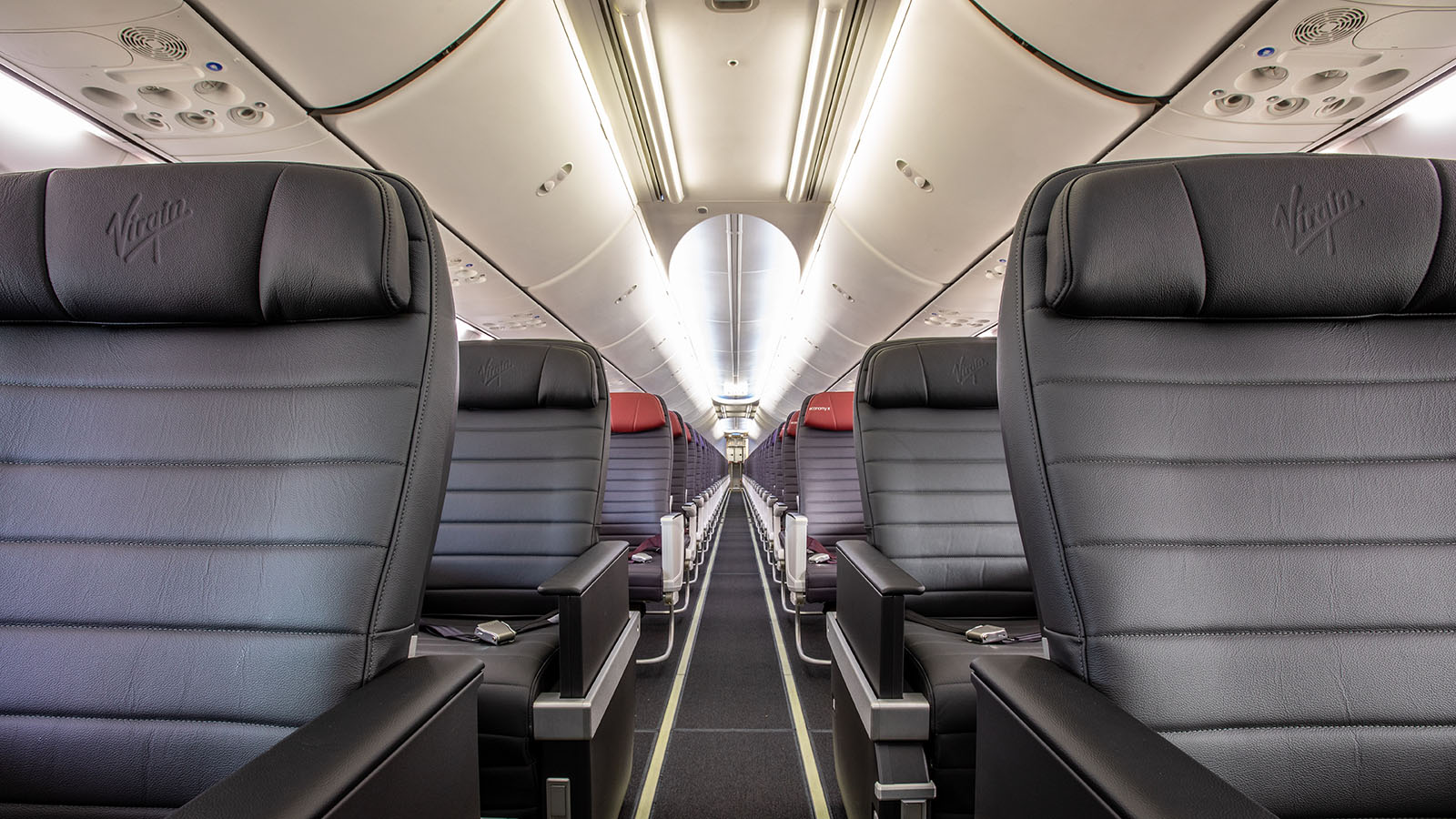 With the new design, Economy X remains available in the first three rows behind Business Class. Economy X is also offered at the emergency exits in rows 13 and 14.
If you're a Virgin Australia Velocity Platinum frequent flyer, selecting an Economy X seat comes at no charge. Others travelling on the same booking as a Velocity Platinum member also find this fee waived. All other Economy Class passengers can pay a modest fee for Economy X, which varies from flight to flight.
Virgin Australia's new Economy Class seats
There's good news too for regular Economy Class passengers.
A new seat design makes better use of storage and keeps literature items away from your knees. Items like the safety card and magazine now have a dedicated place at the top of the seat. That should certainly help ease the squeeze, and maximise your space!
Added to that is a new tablet holder, available in both Economy X and Economy Class. It's a fitting feature, as Virgin Australia has long adopted a 'bring your own device' approach to entertainment. Now, those devices can sit closer to your eye line, rather than on the (much lower) tray table.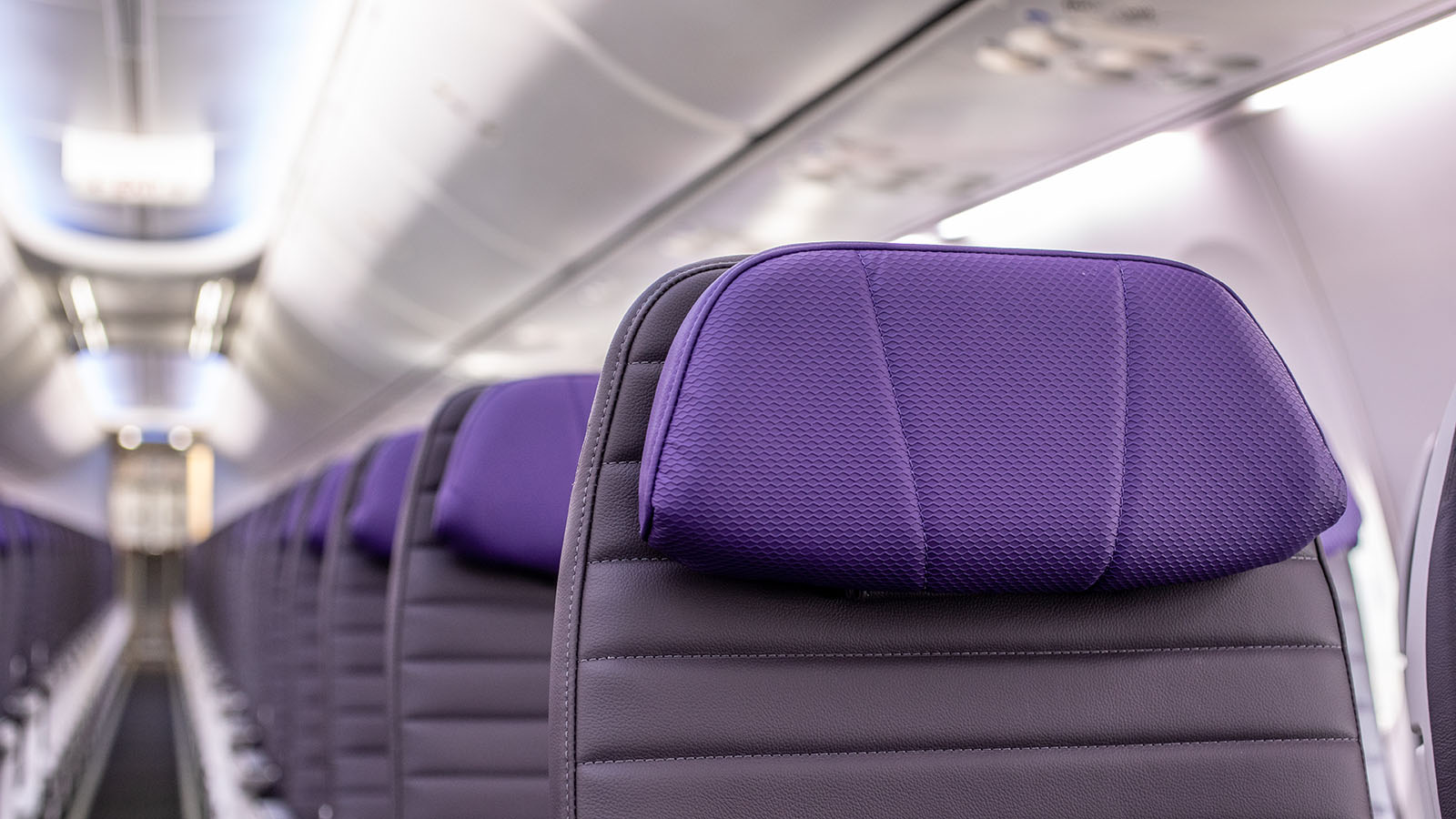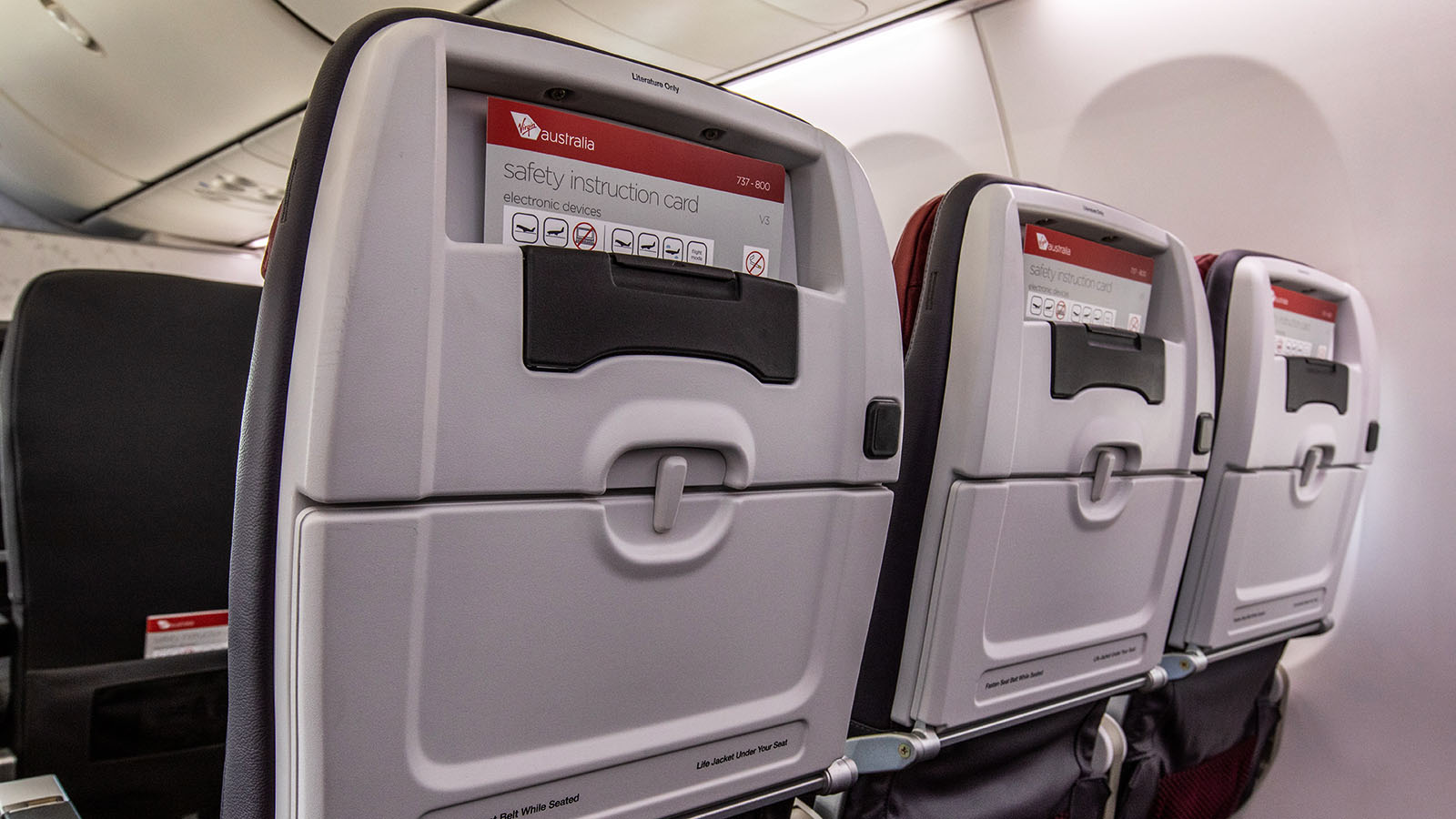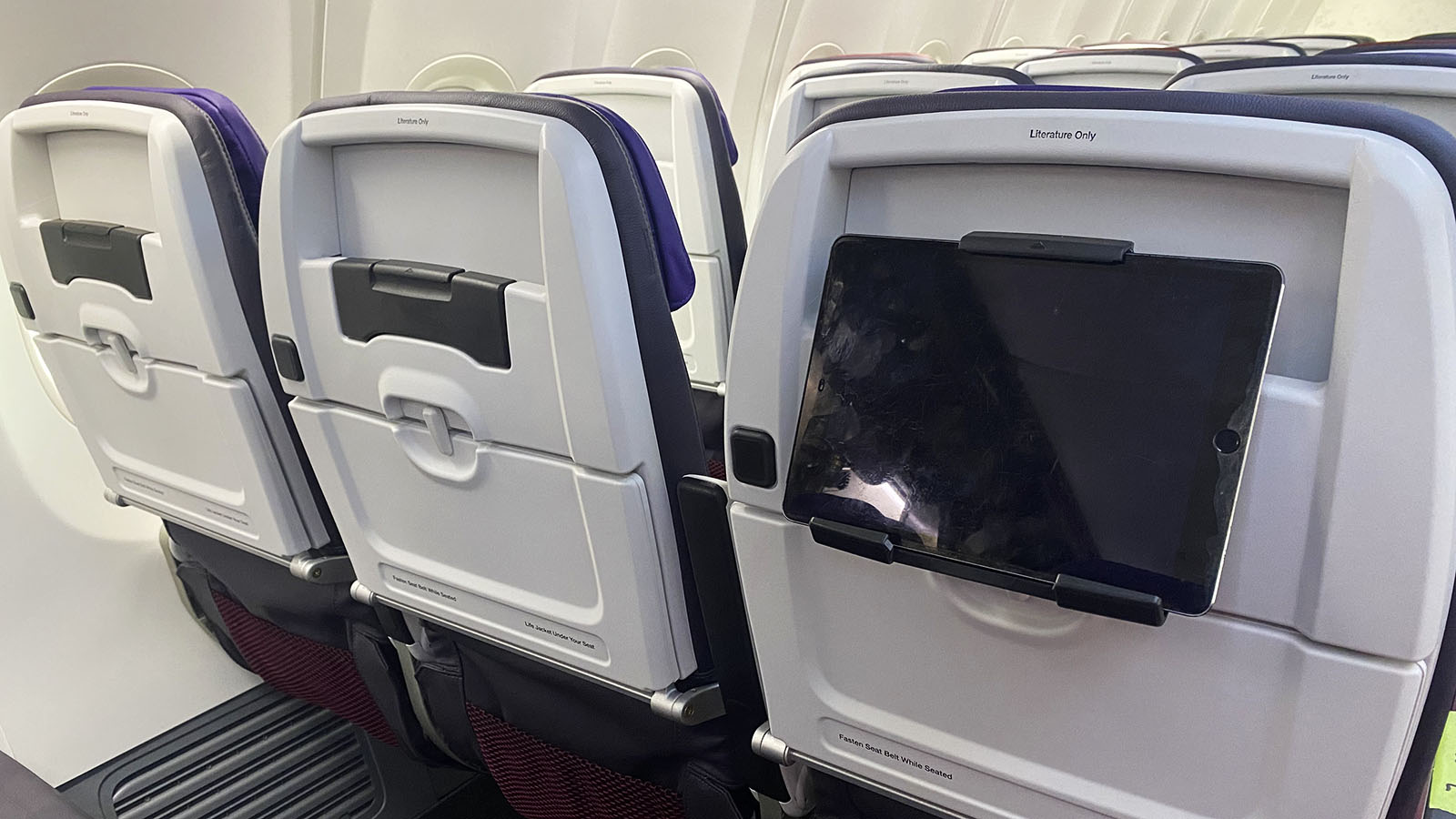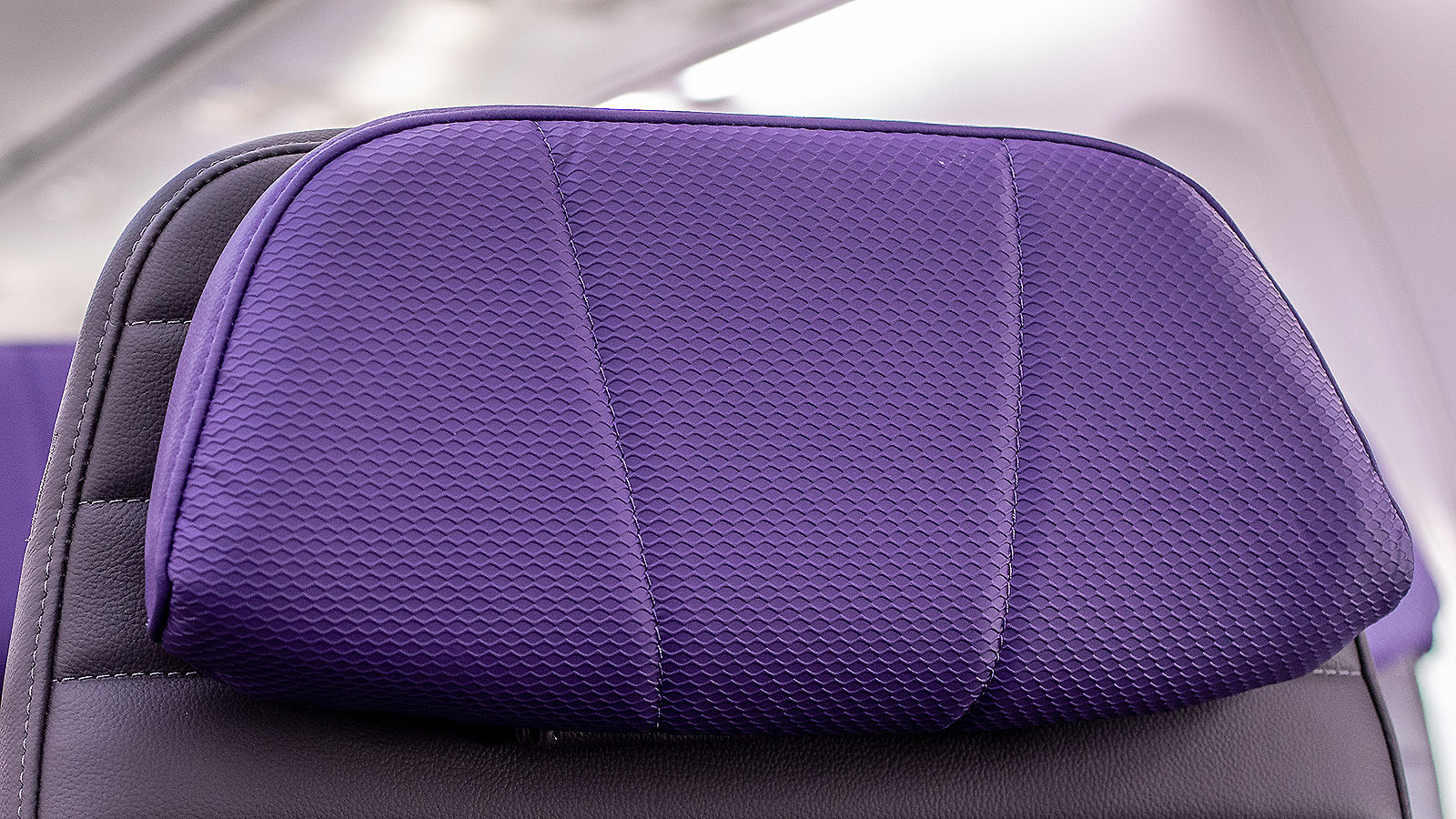 Those with a sharp eye for design will also notice the new embossed leaf pattern on the headrests. This mimics the design seen on the ceiling of many Virgin Australia lounges.
Summing up
It's wonderful to see Virgin Australia stepping up to improve the experience for every traveller. The addition of leg rests, in particular, will help keep the airline competitive against Qantas. Fresh cabins will also distinguish Virgin Australia from Rex, which flies the same planes.
With just two Boeing 737s in this new configuration, your chances of landing these fresh seats are slim, however. But if Virgin Australia rolls these out further, they'll bring bigger benefits for passengers across its network.
What do you think of Virgin Australia's prototype seats?
Virgin Australia unveils new Domestic Business, Economy Class
was last modified:
August 25th, 2023
by